Log Horizon's Akatsuki made by Aquamarine, another figure from the past, this year figure releases are even more unreliable than 2020, so it can't be helped.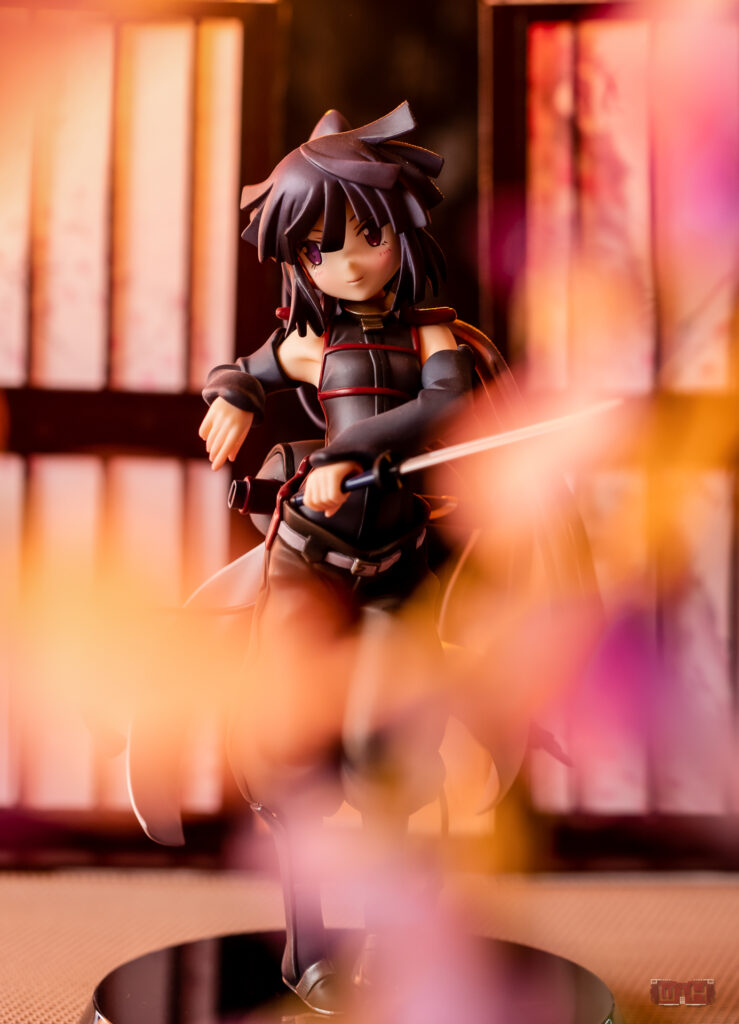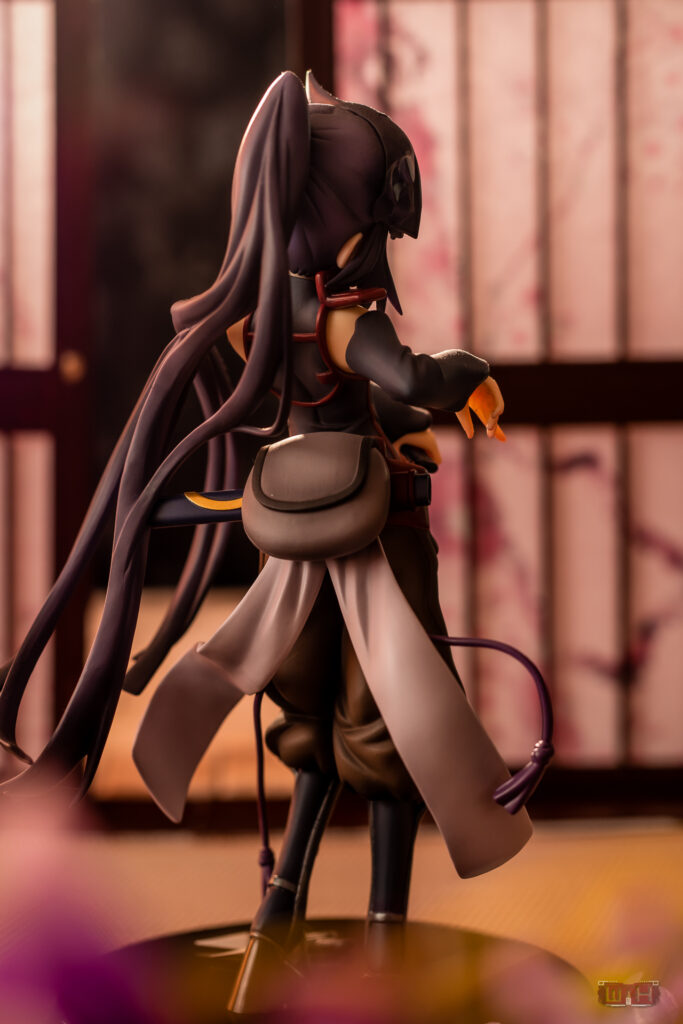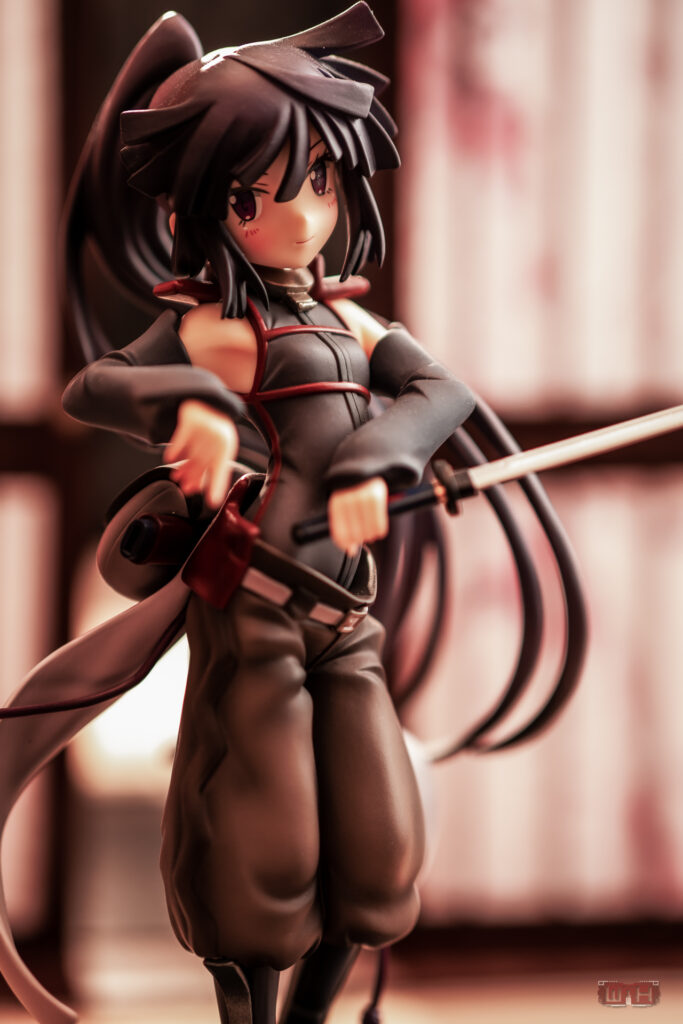 I coincidentally received this figure portraying a cute ninja from my friend Miette some time ago.
Akatsuki was released in December 2015, she is scaled 1/7 and measures 19 cm, because her character is depicted as small that is about right. As already mentioned she was manufactured by the now deceased Aquamarine. Amasu was in charge of sculpting her. Back then she merely cost 13.000 Yen.
I didn't even watch Log Horizon at that time, but some months later I did… Geez, I really tried liking Log Horizon, It was unfortunately not to my liking.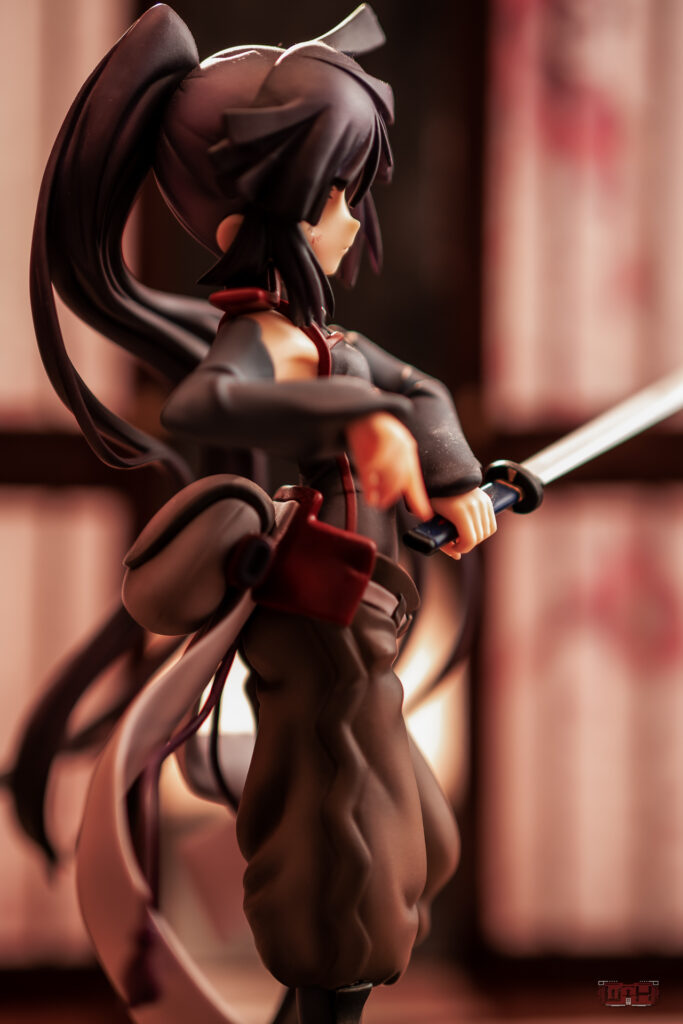 I'm really curious what has been happening behind the scenes with Aquamarine, I mean how can a sub label company from Good Smile Company can end up in bankrupt. Isn't there some kind of support from the mother company? Aquamarine actually manufactured and planned around 147 figures, most of them were very good. Fortunately most pending figure projects have been taken over by GSC, which again is odd, but that's business.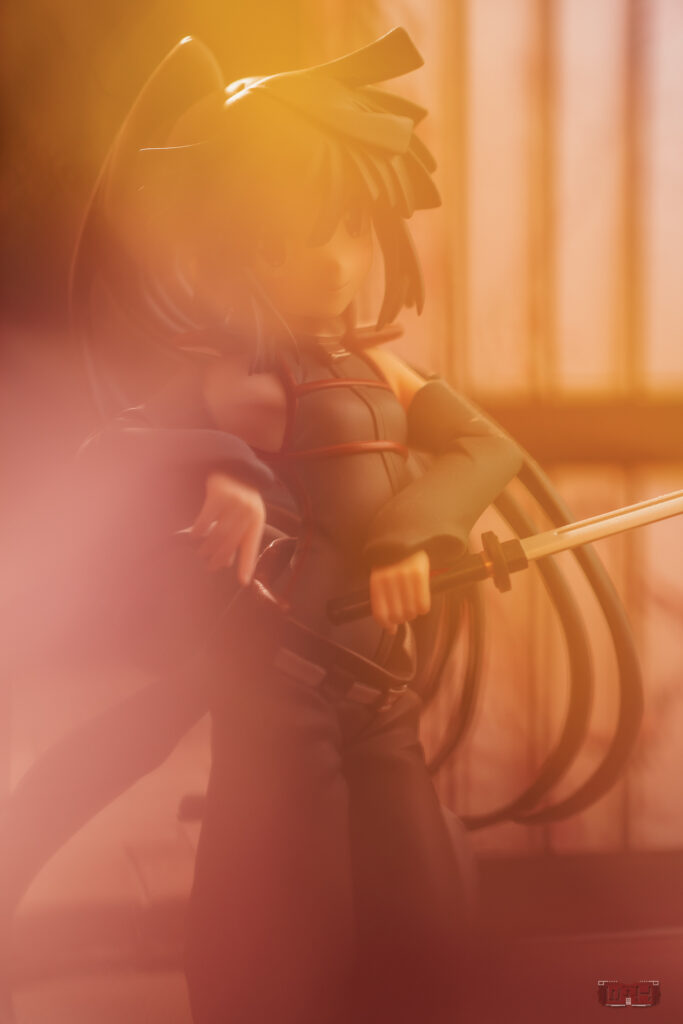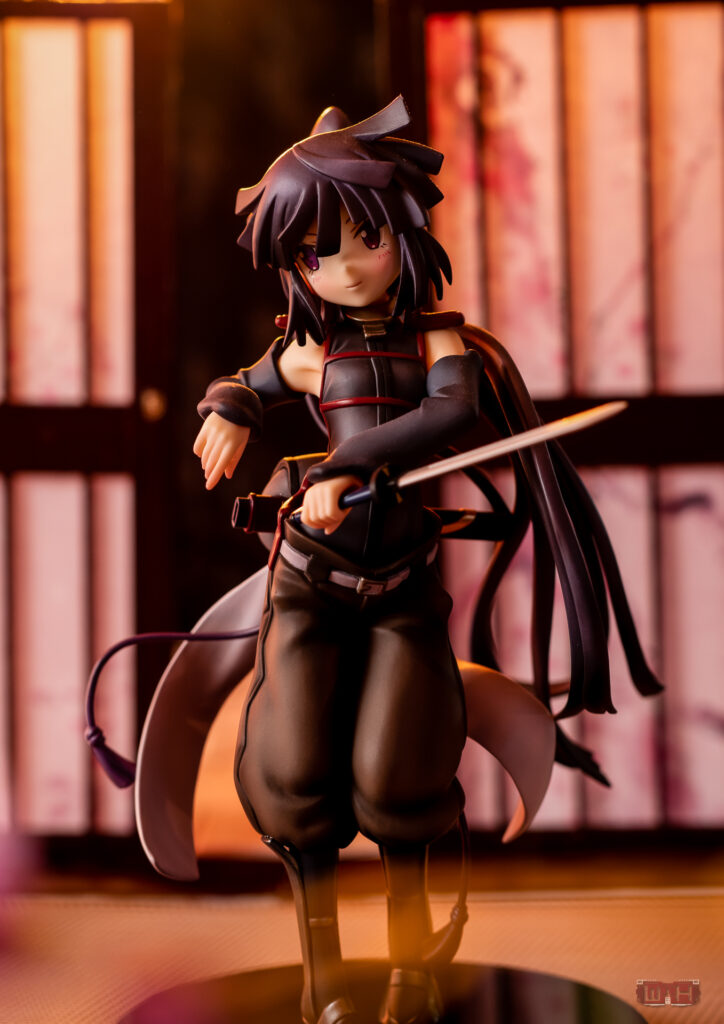 The figure is quite nice to look at with her cute face with the friendly expression Akatsuki puts a smile on my face. The sculpted stubs nose is truly cute and goes well with her slightly parted lips. I really like her dark purple hair with the long ponytail and the interesting design of the strands at the front of her head, which remind me of cutted paper stripes.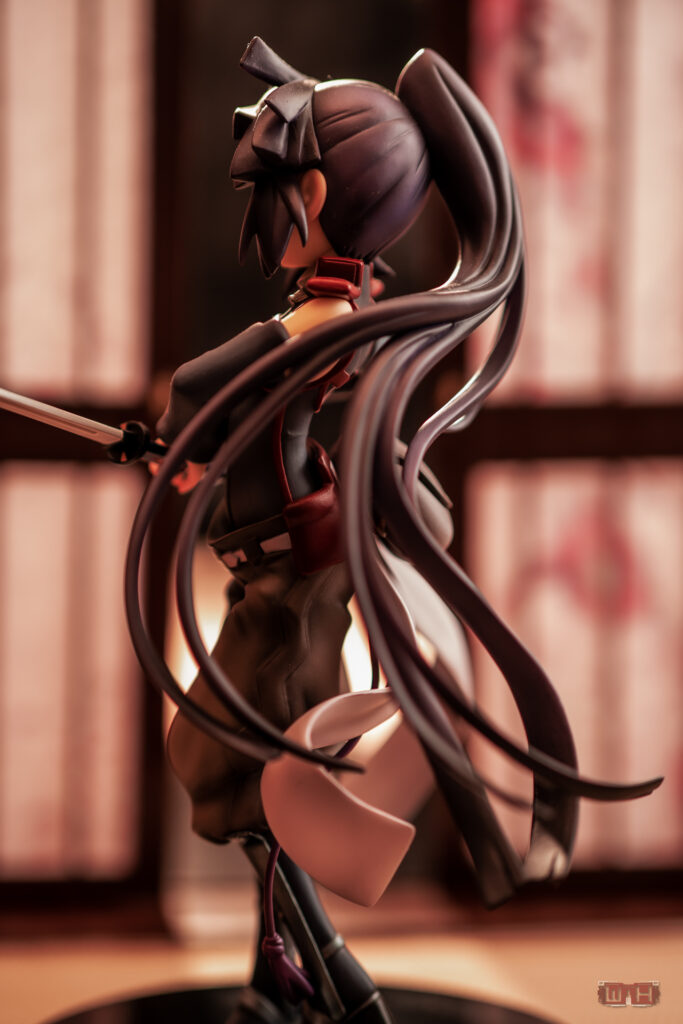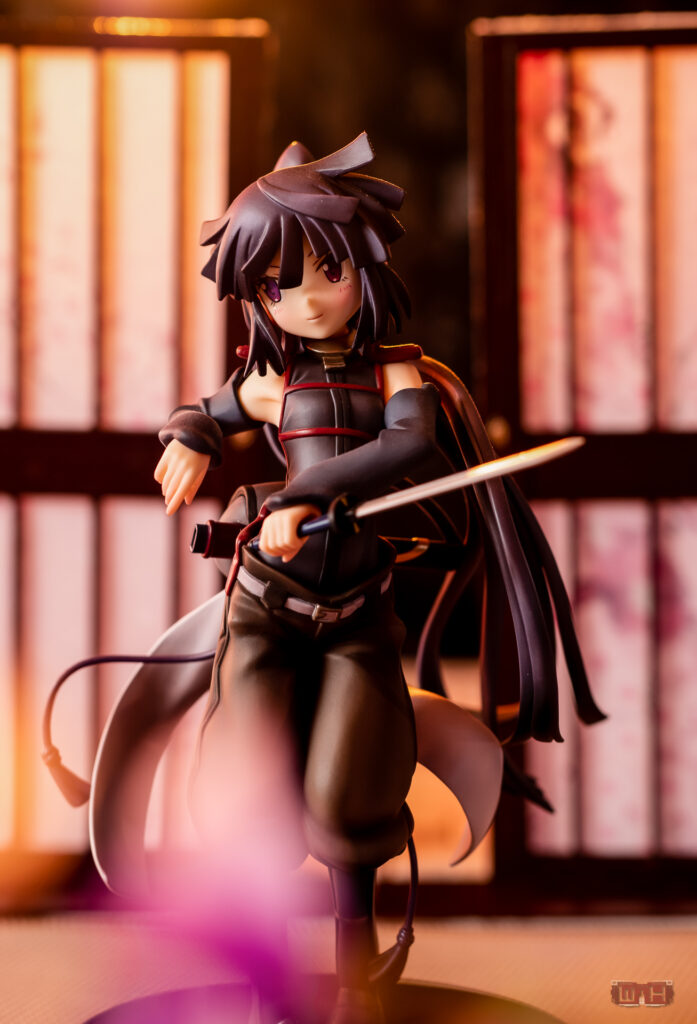 The figure is dressed in a ninja outfit, it only makes sense that the chosen colors are low profile and stealth. A combination of anthracite, olive green and red, as the only popping color on Akatsuki.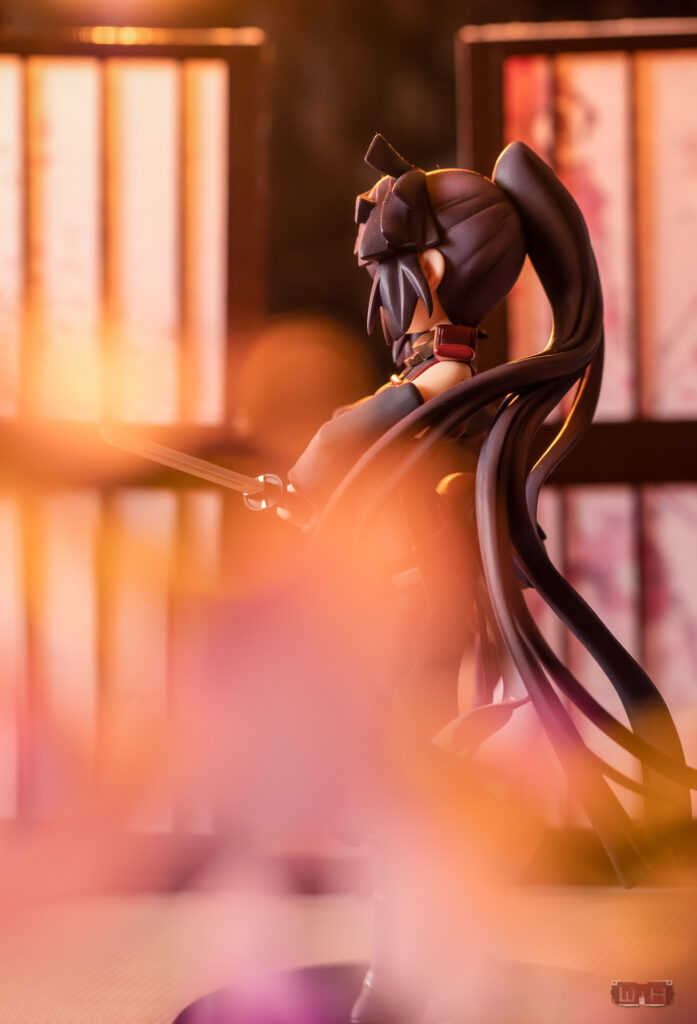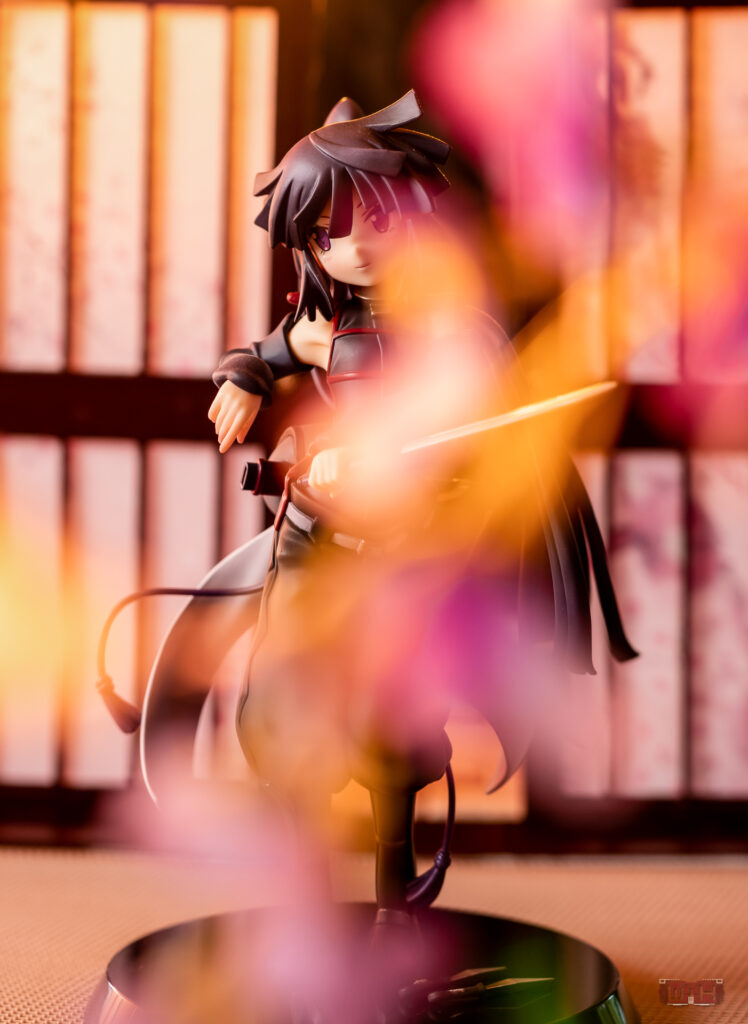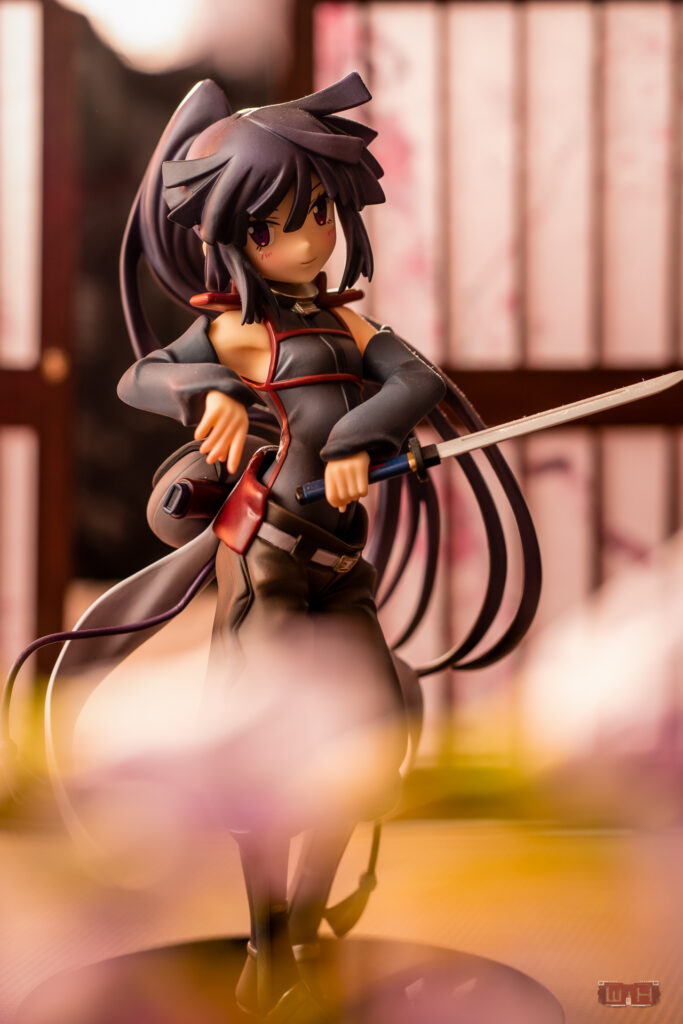 Her outfit is nicely designed and looks great, there are details like the small armor bits and other smaller details. The cargo pants are bulky, the white belt is a nice color highlight at her feet she has antique looking shinobu shoes.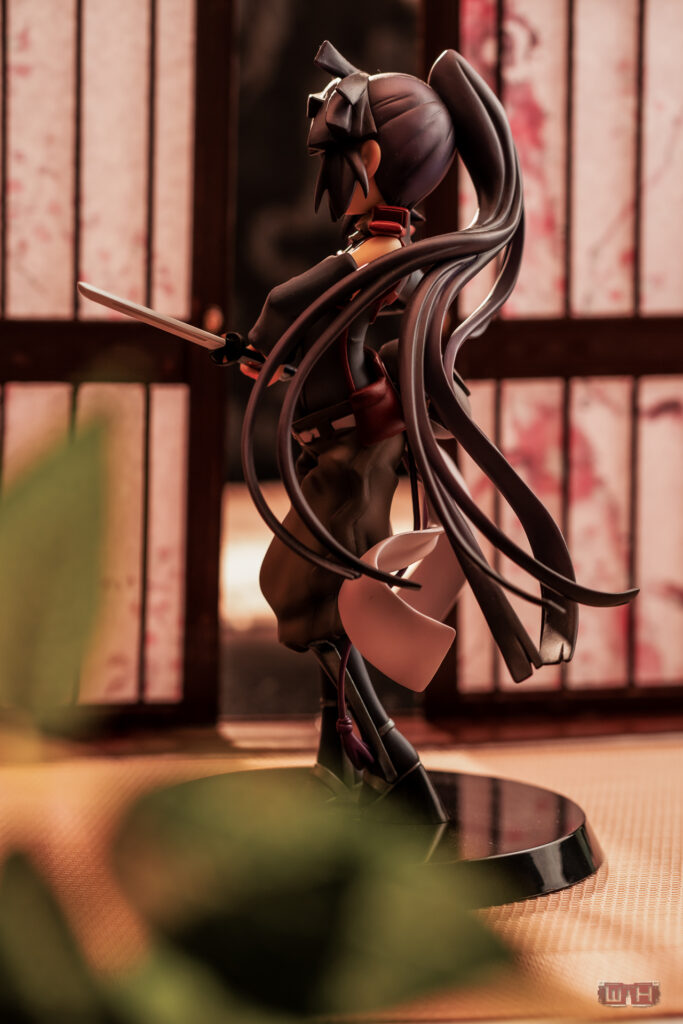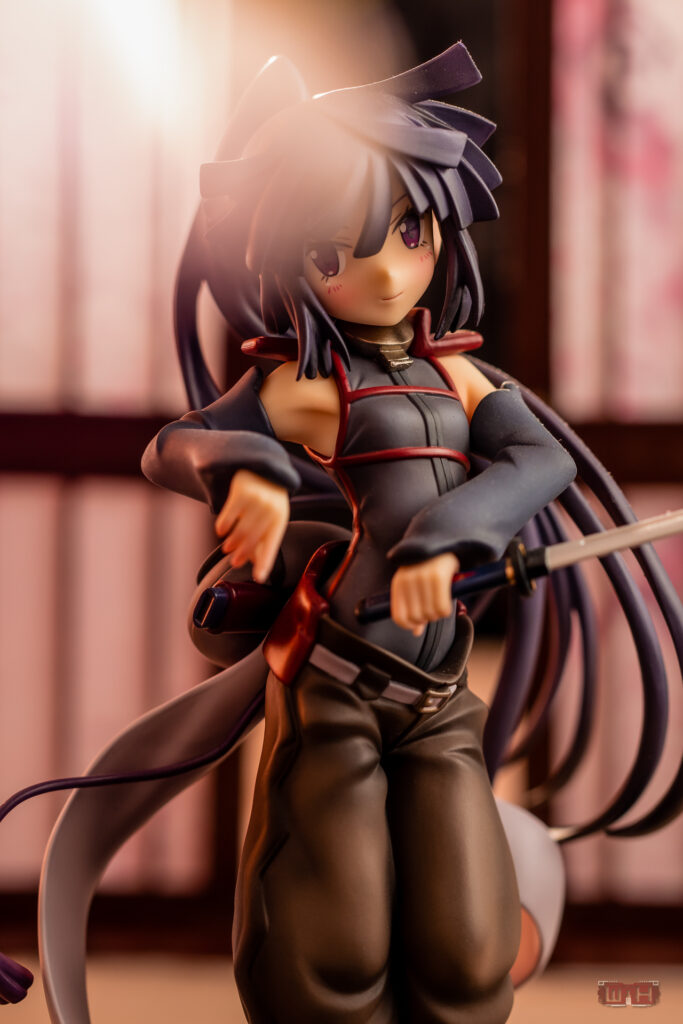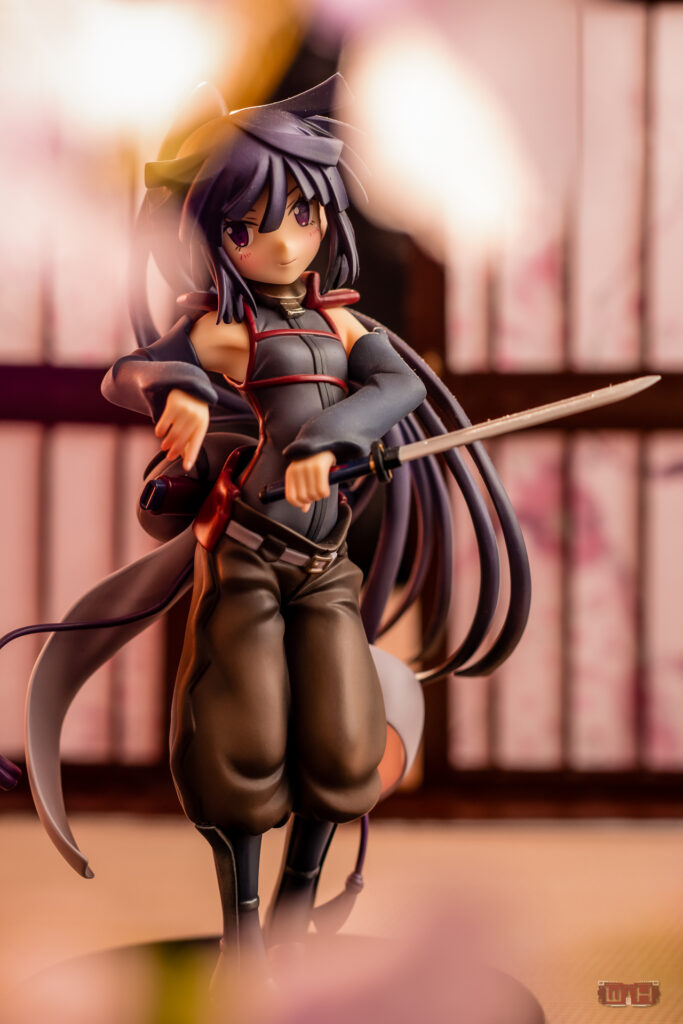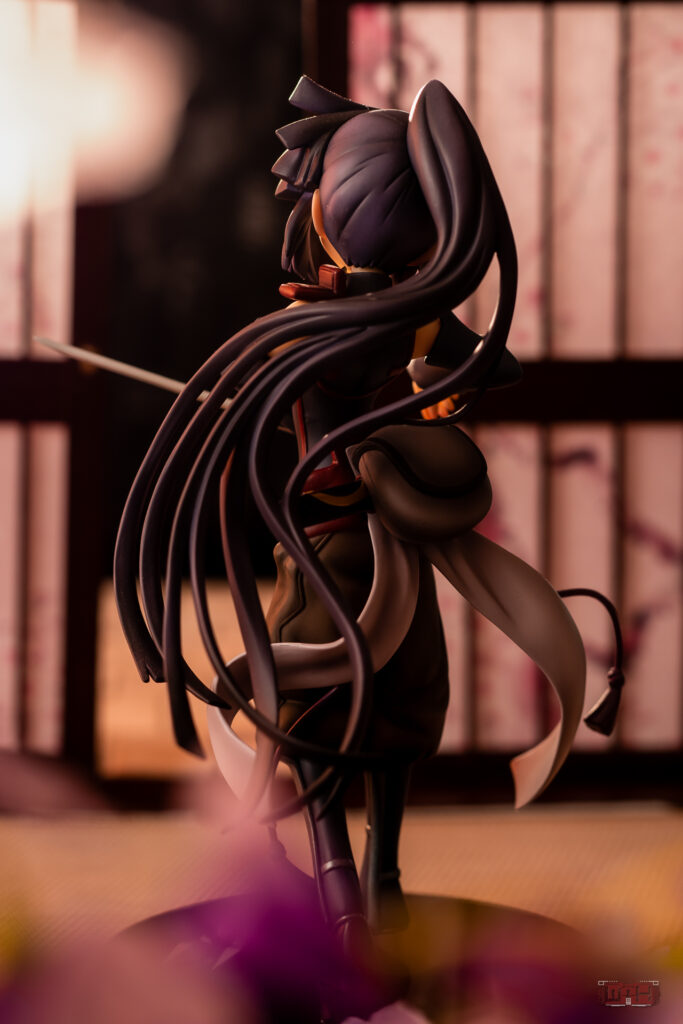 The tiny bag and weapon holster at the back give everything a complete feel and finish. Those detached sleeves reveal a bit of skin, can't be a bishoujo figure without a little bit of that.
She has the standard ninja weapons, a laito and some daggers, those daggers can be placed into Akatsuki's hand, but fall off easily. Aside from that everything is nice made with attention to detail.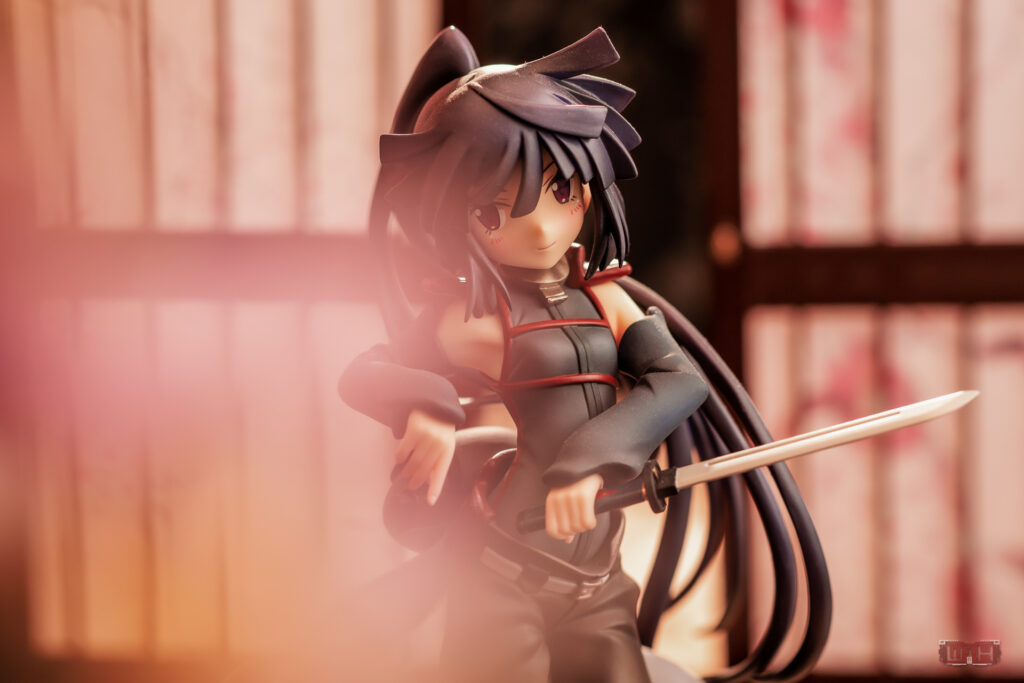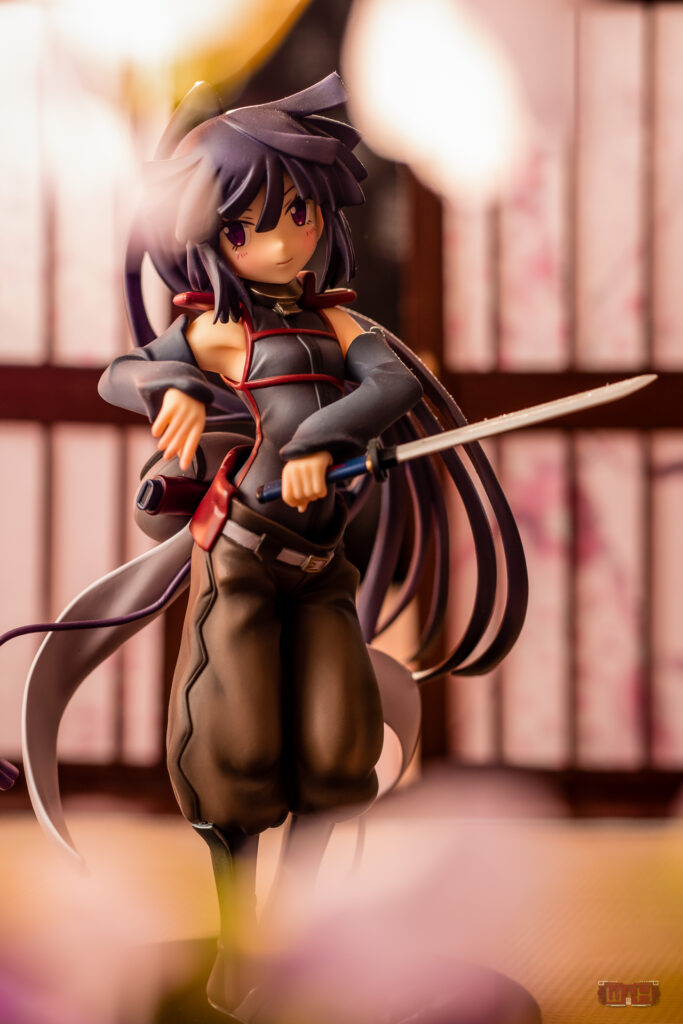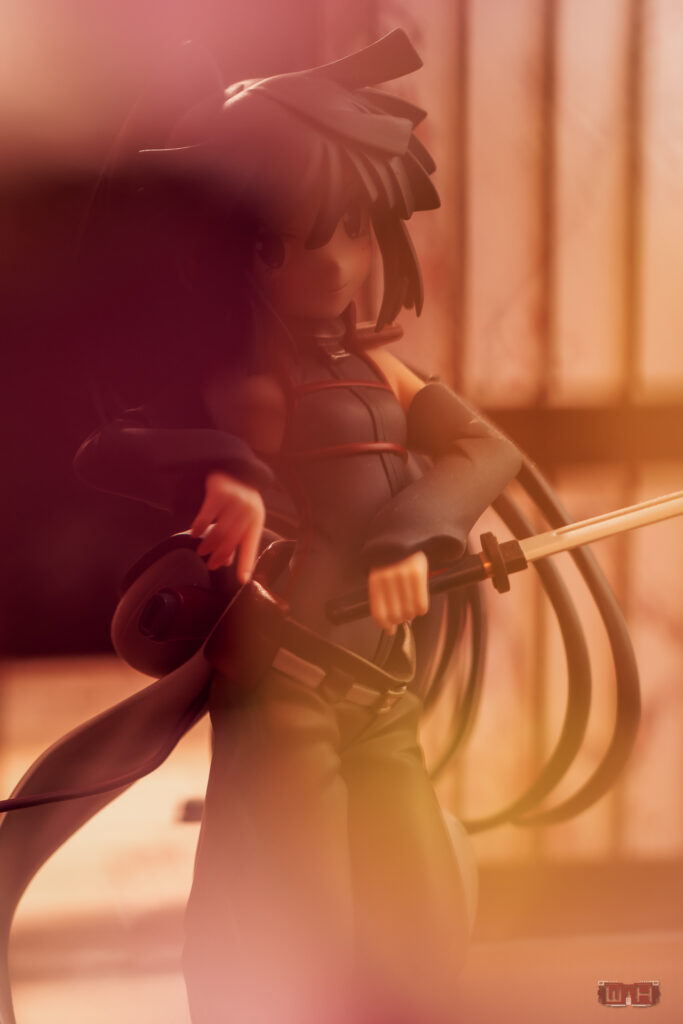 In summary it's a nice figure with a very good quality. This figure of Akatsuki with her petite build, the nicely designed and naturally styled Shinobu outfit is a great figure. Her simply adorable face is a very cute.