I'm back with a little reviewe of the probably best Native figure of all times, perhaps… ;D
It's Amemiya Natsumi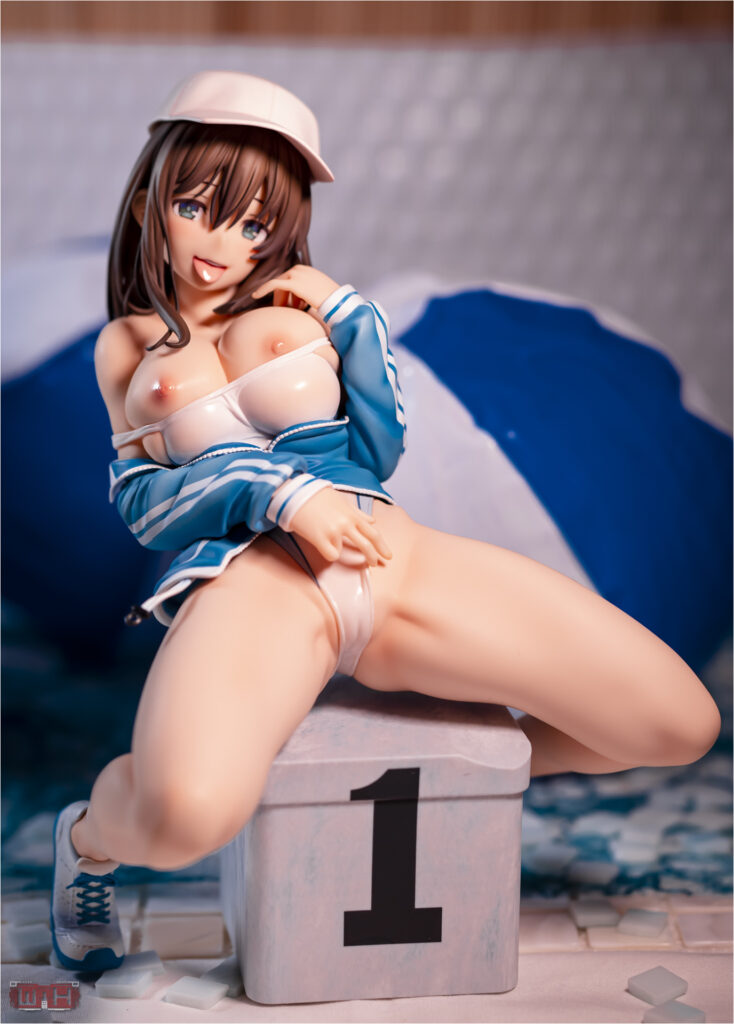 Amemiya Natsumi is a character created by illustrator Kekemotsu featured in one of his doujinshi named "Gokuusu Mizugi de Okasaretagari ga Kakusenai" Where Natsumi works as teacher, and advisor of the swim club of a boys school, you can probably imagine what kind of story that is.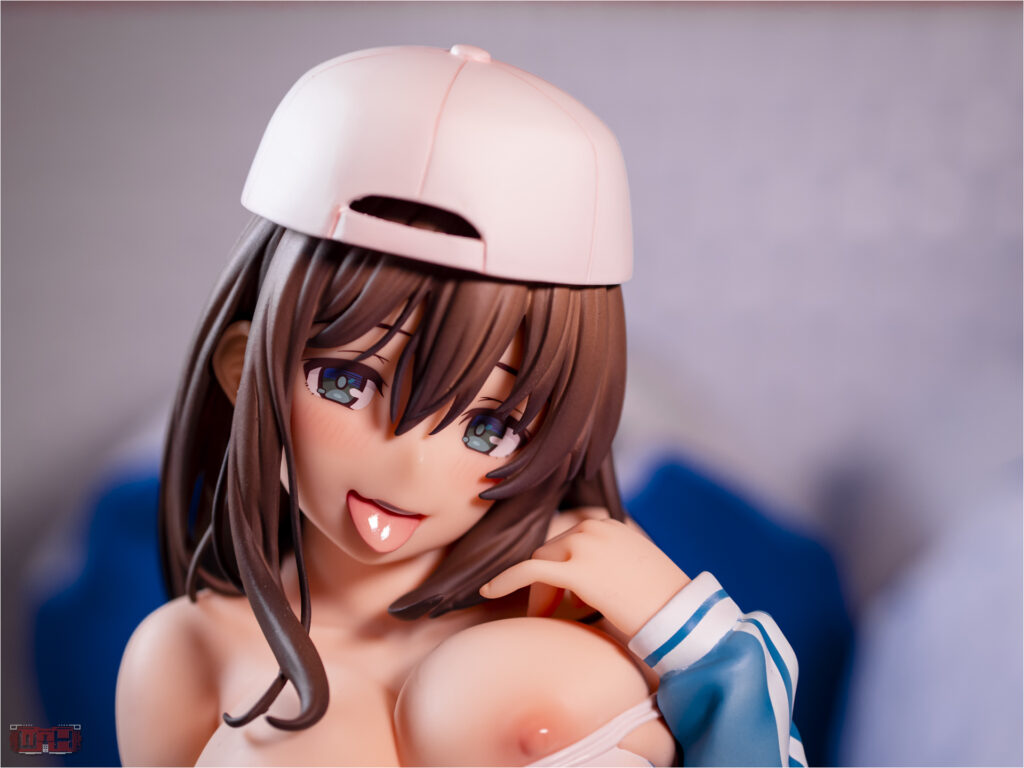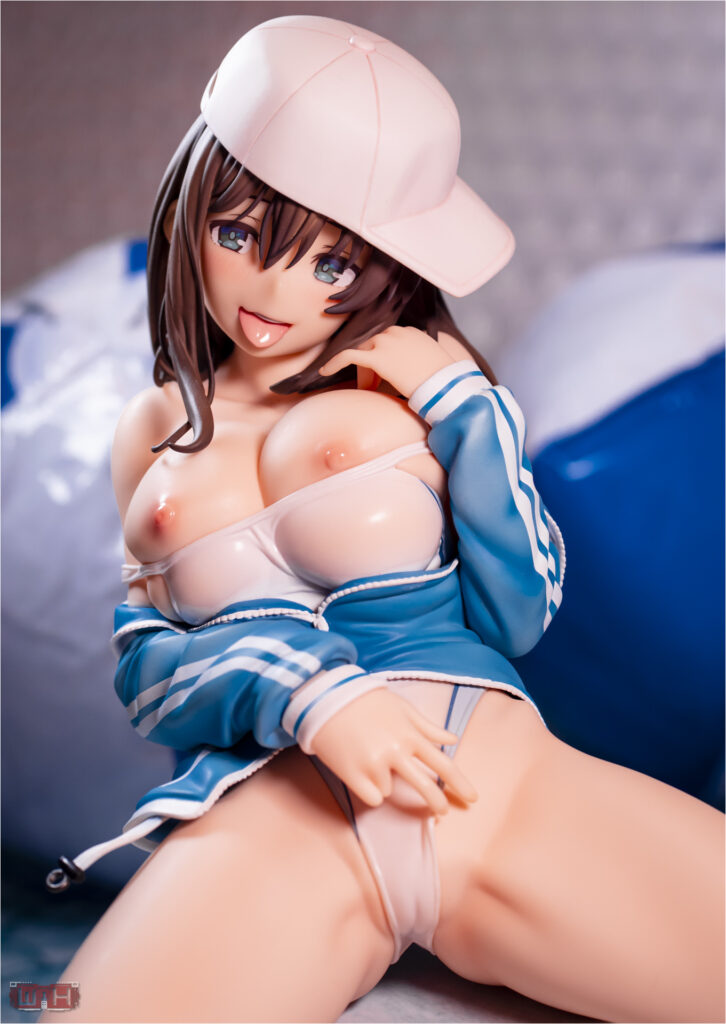 On his Twitter account Kekemotsu has many illustrations of Amemiya Natsumi, most aren't nearly as daring as the one that was chosen to be turned into a figure, I actually would have preferred her to be in a different pose, that is my problem. But nevertheless, I really fell in love with her character design and didn't really think twice about ordering her.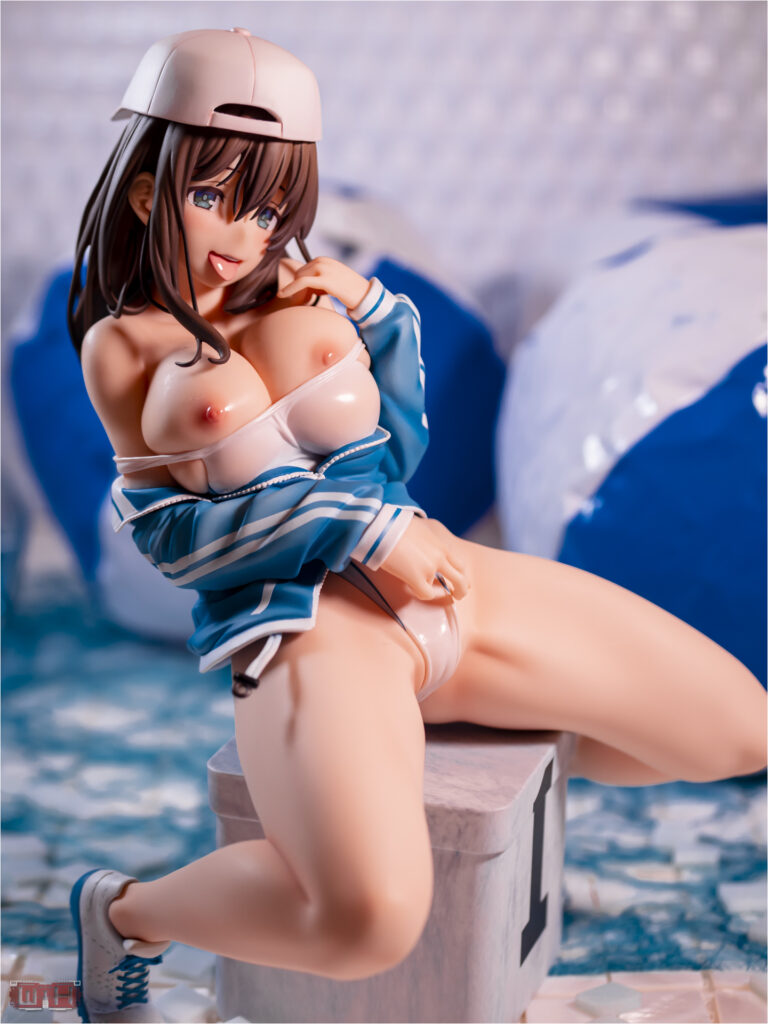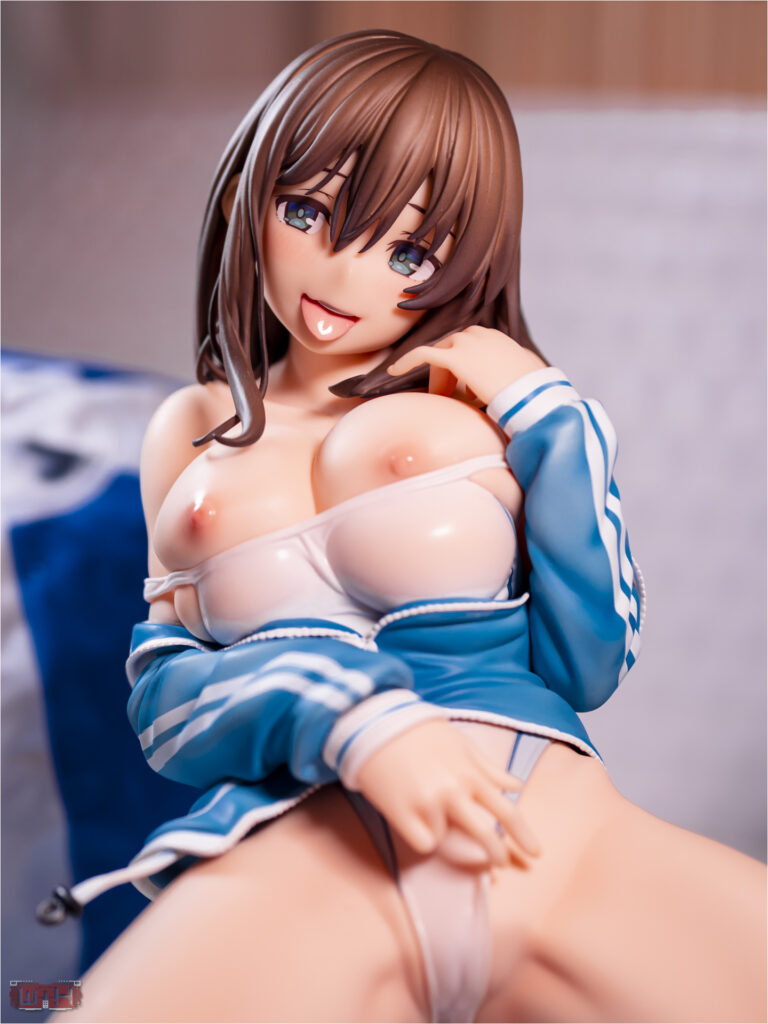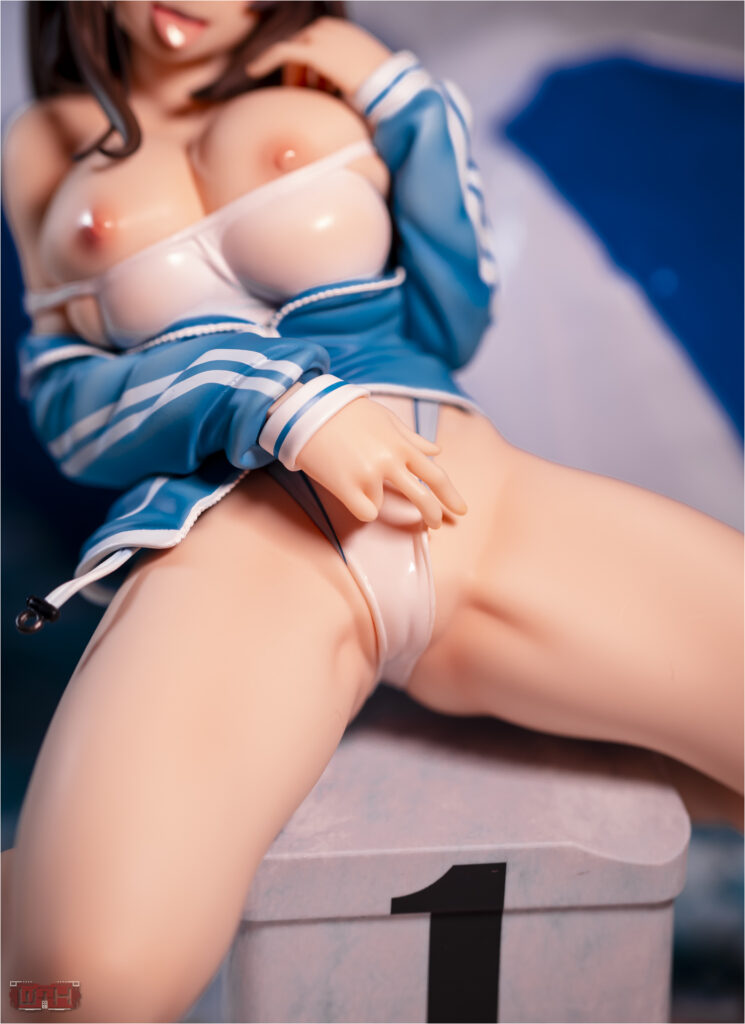 Original Character Amemiya Natsumi has been released in January 2022. She has been sculpted by Deira, who also was in charge of Dragon's Crown – Sorceress and Peach Maid – Ami and some more A really talented figure sculptor. This figure has been made at an amazing 1/5 scale, although they have chosen a compact pose for her.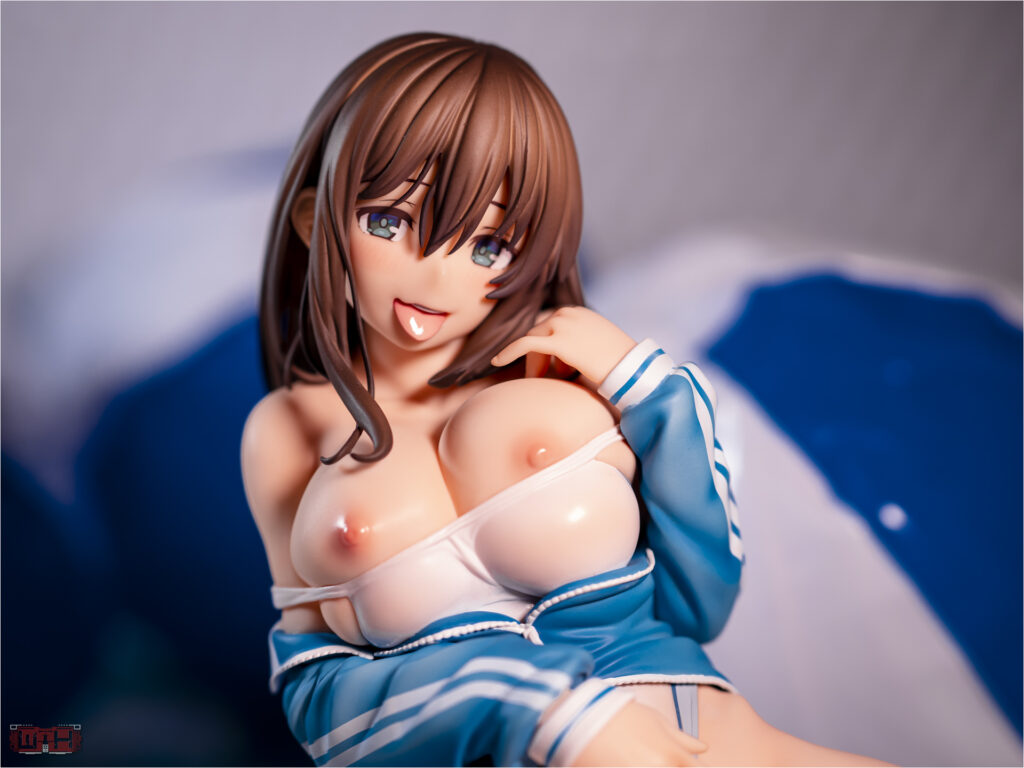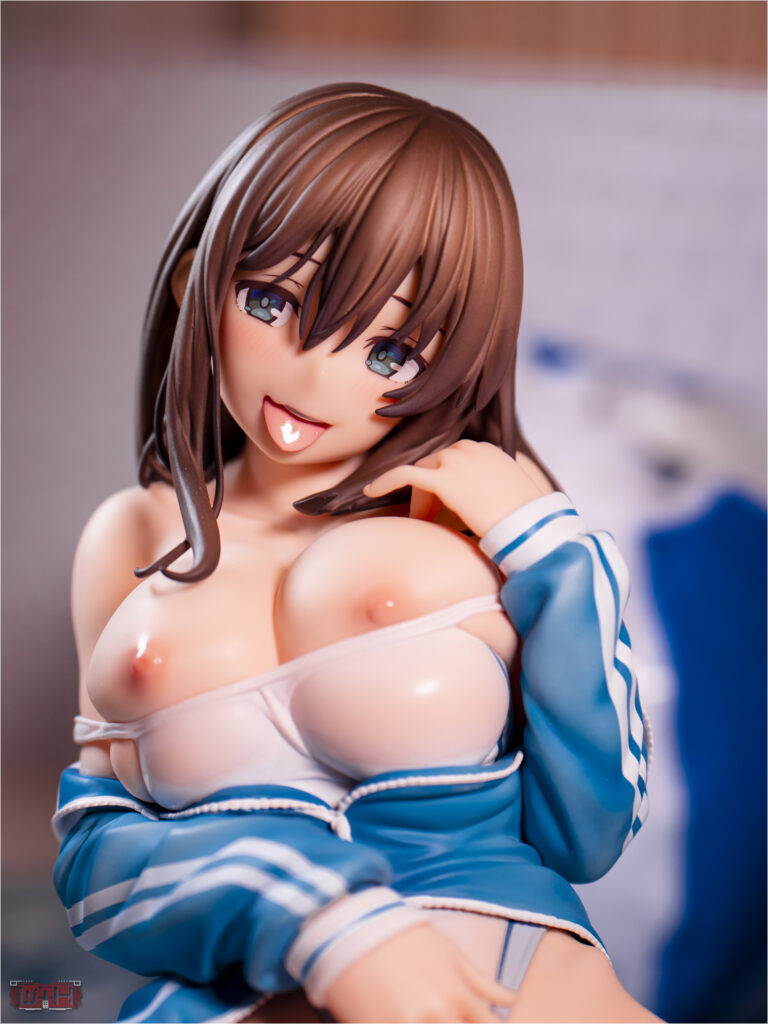 The figures body has a nice volume and her features are nice, smooth and thicc.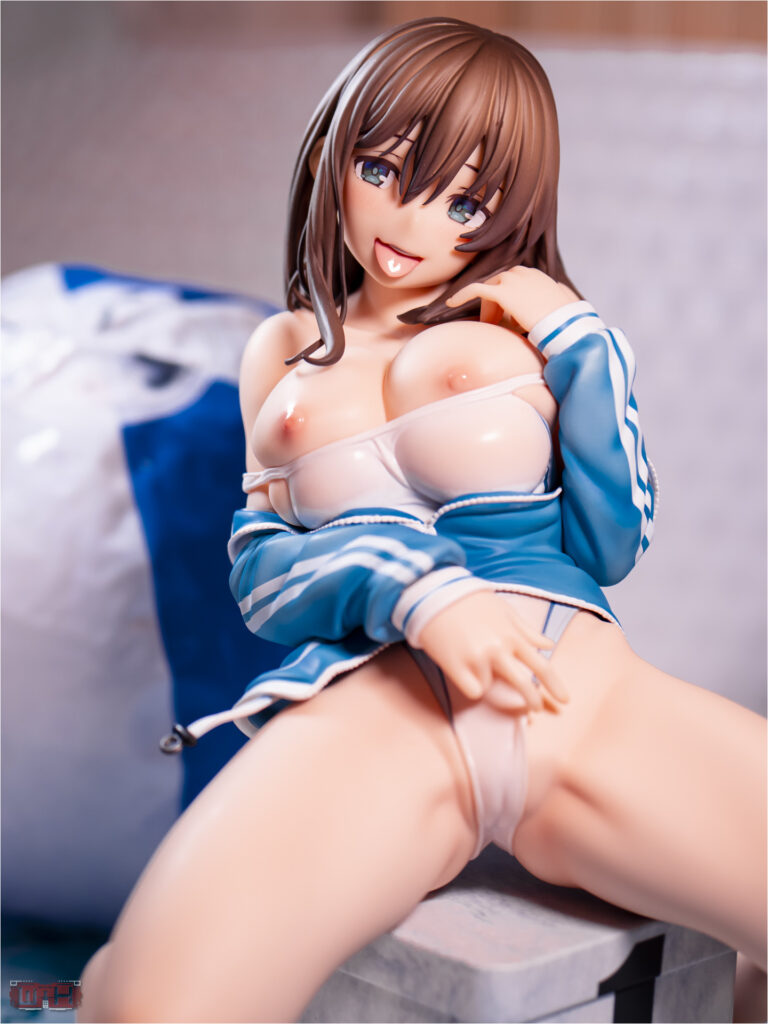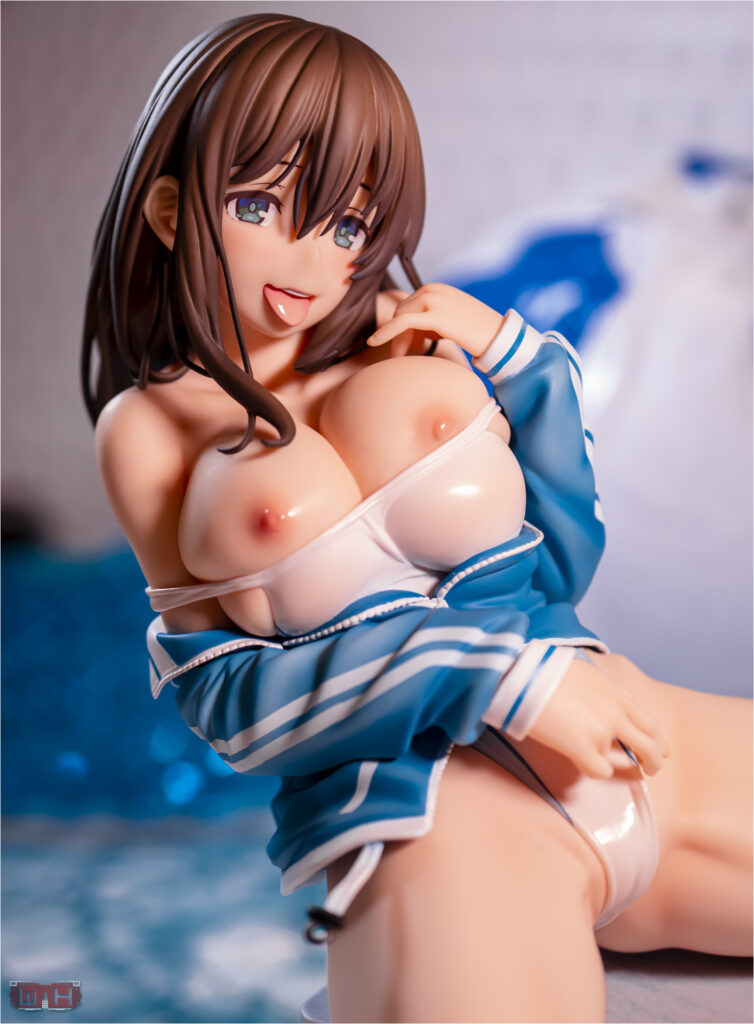 Overall her face turned out extremely well made in terms of craftsmanship and it successfully gives the figure an extremely lively expression. I think that very important on a relatively big figure, she has to look convincing. Her face is really adorable and charming, starting with these beautifully designed eyes and raised eyebrows. The facial features are very smooth and pretty, too. Of course the figure shows strong arousal. She has a sensual mouth with the upper teeth showing and tongue sticking out, her tongue is wide and super shiny.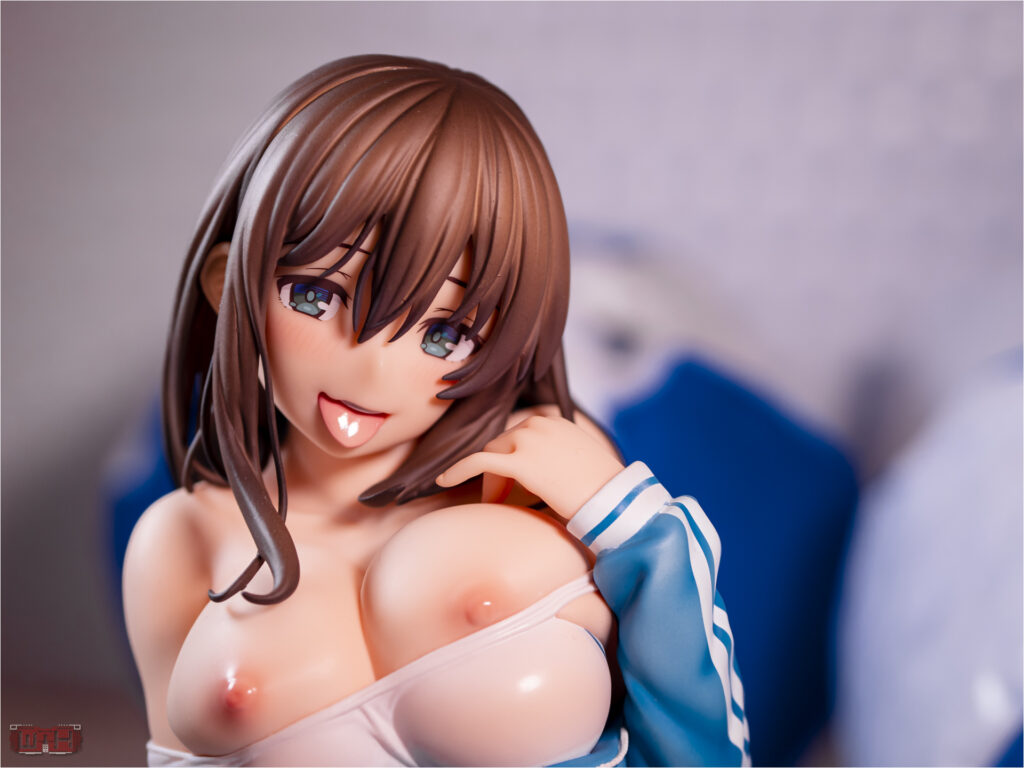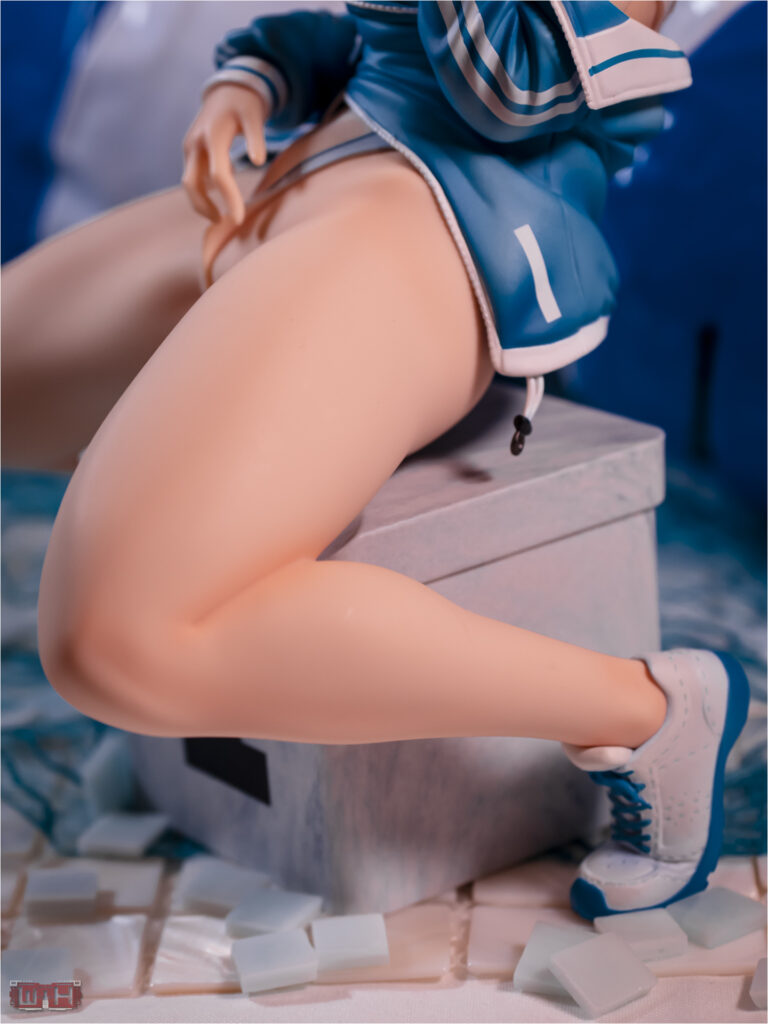 A tongue out expression can easily look kind of derpy, but I think that the sculpt of her face is really beautiful and the horny, flirty expression of her is both cute and erotic. Her swimsuit, yes she is wearing one in case you didn't notice, has a nice design with white and light blue colors.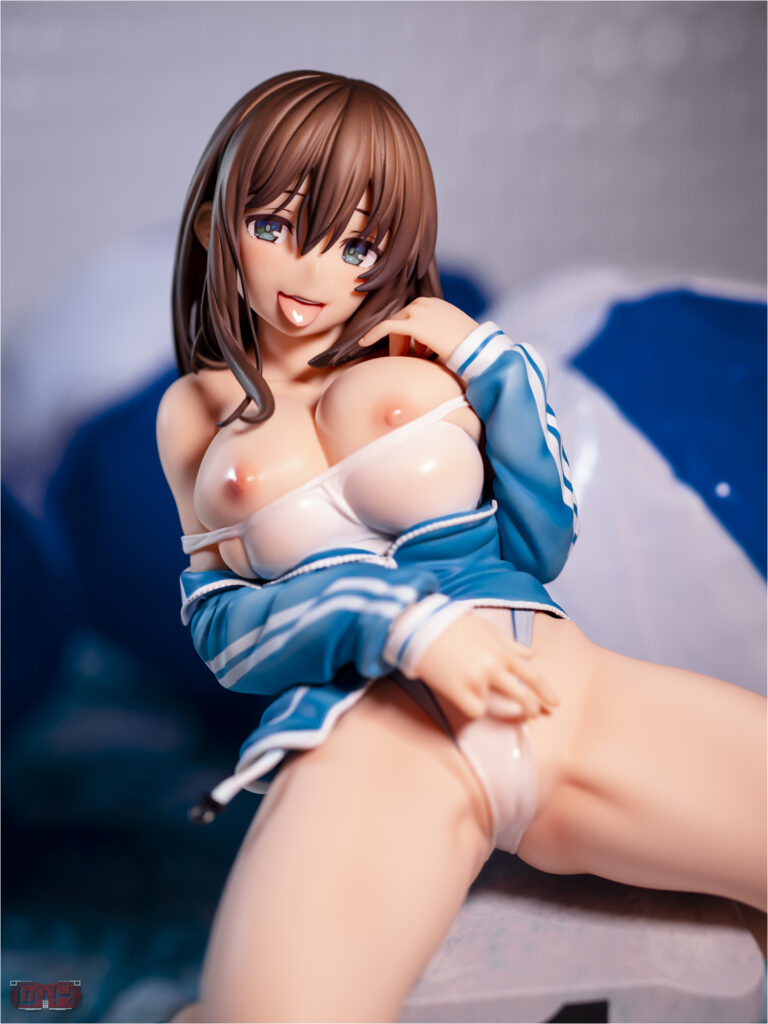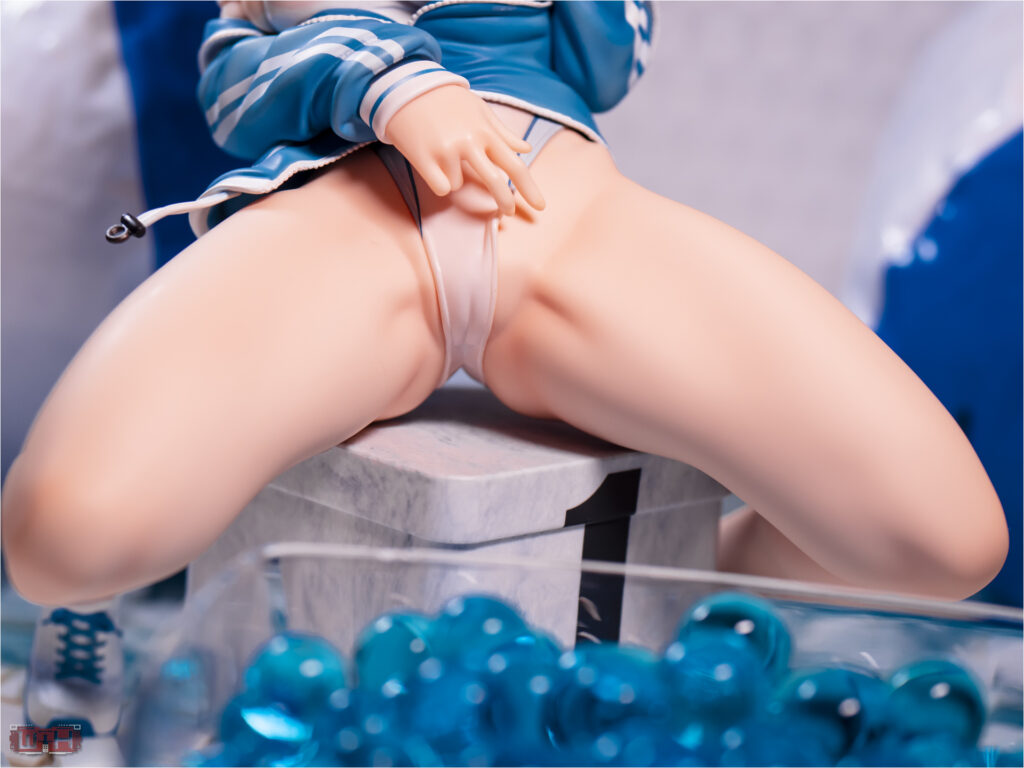 The shiny look and illusion of thin fabric is quite appealing. When I think about, it swimsuits in anime are always hotter than bikini's, maybe since they often look more like shiny latex suits. The pose focuses on Natsumi's big plump breasts and the the big muscular legs. They are definitely a highlight of this figure when you are into that kind of stuff.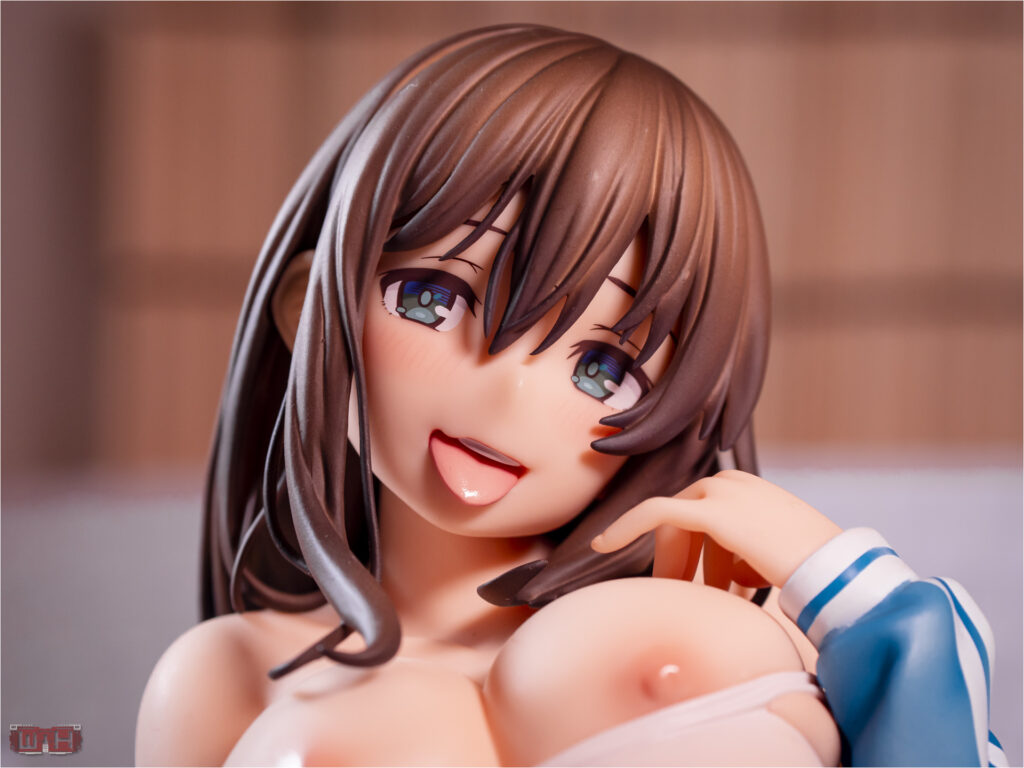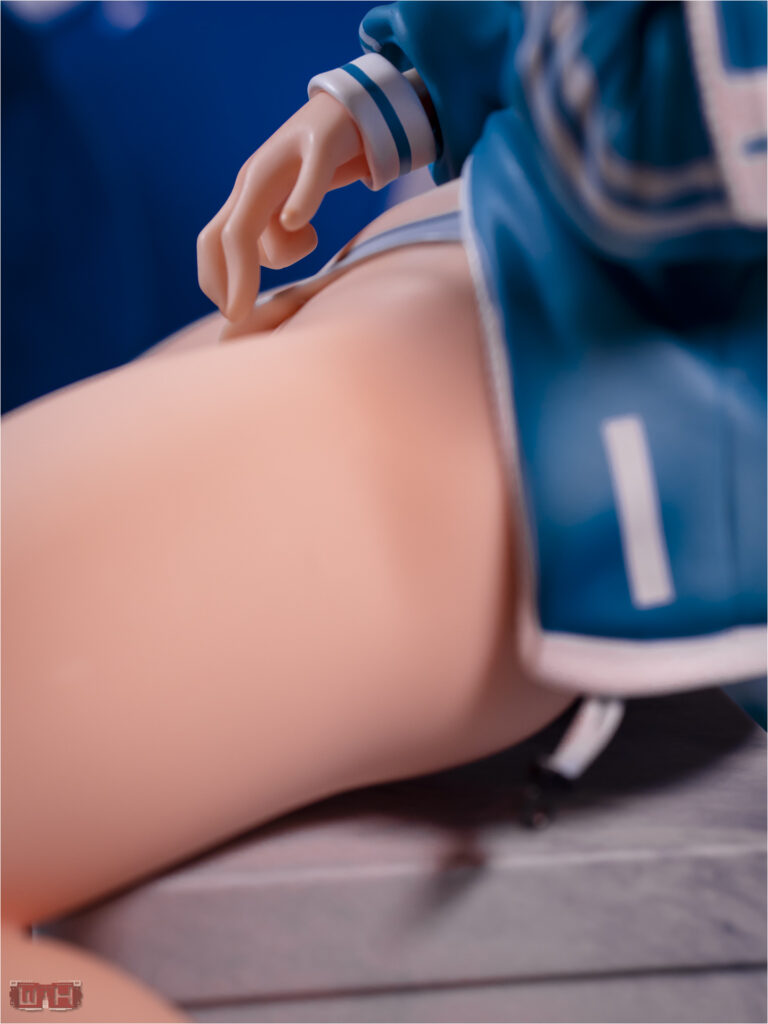 She is leaned backwards sitting there with spread legs on a starting block. The figure is still wearing shoes and a jacket, while the swimsuit is peeled down at shoulders and the boobs are exposed,
the beautiful and ample boobs look soft and are squeezed together what gives them a realistic appearance, the shiny and detailed nipples also look sexy. At the sides of the bikini you can also notice the sideboobs.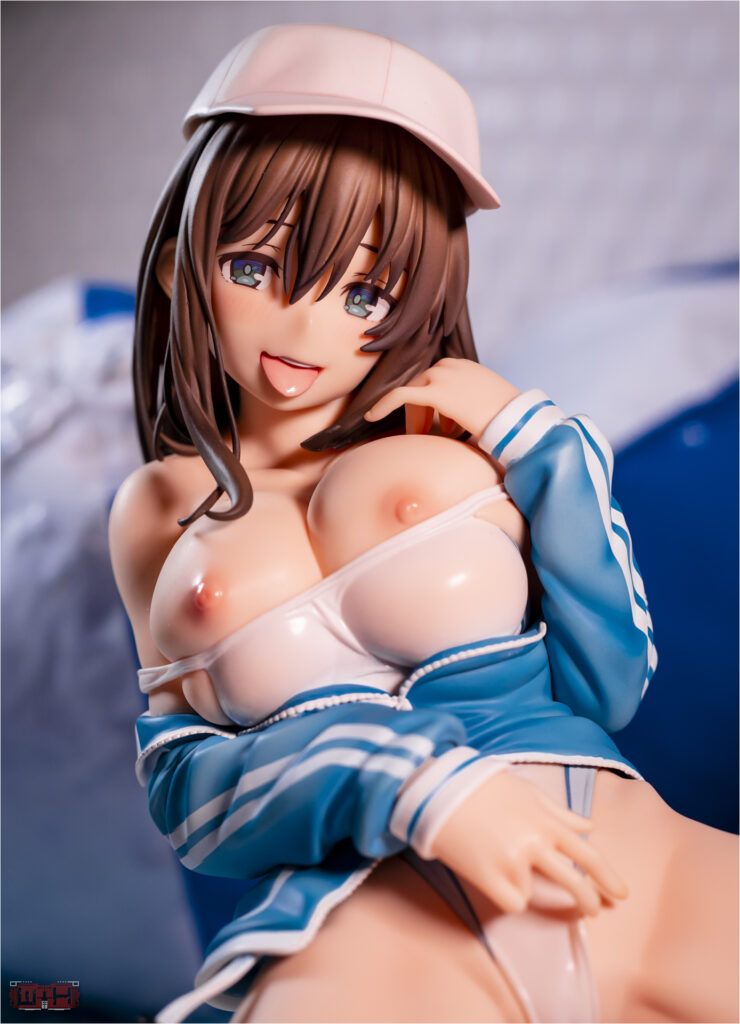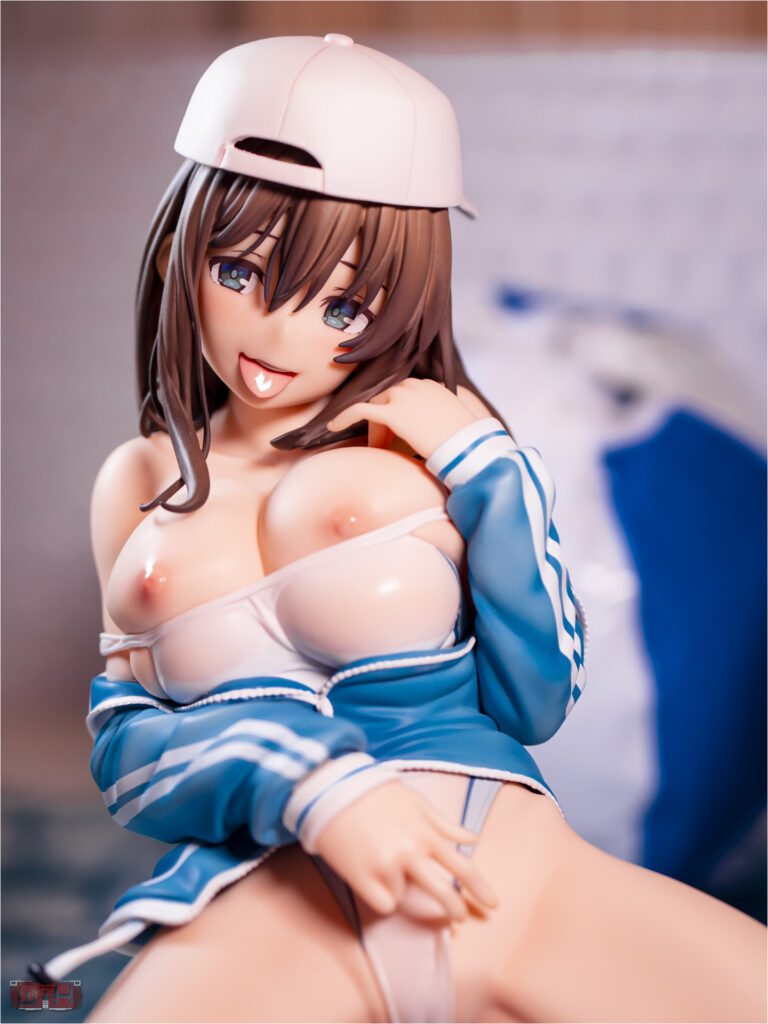 They gave the swimsuit a nice, rubber like texture with an illusion of wetness, the skin of her underboobs shines trough the swimsuit which is a nice effect. It's interesting how lewd the figure looks even though she is still kind of dressed up, Amemiya Natsumi looks overwhelmingly hot and I love that part about her.
In the default display option, Natsumi lifts up the bikini at her private parts with her fingers, that is just enough fanservice for me.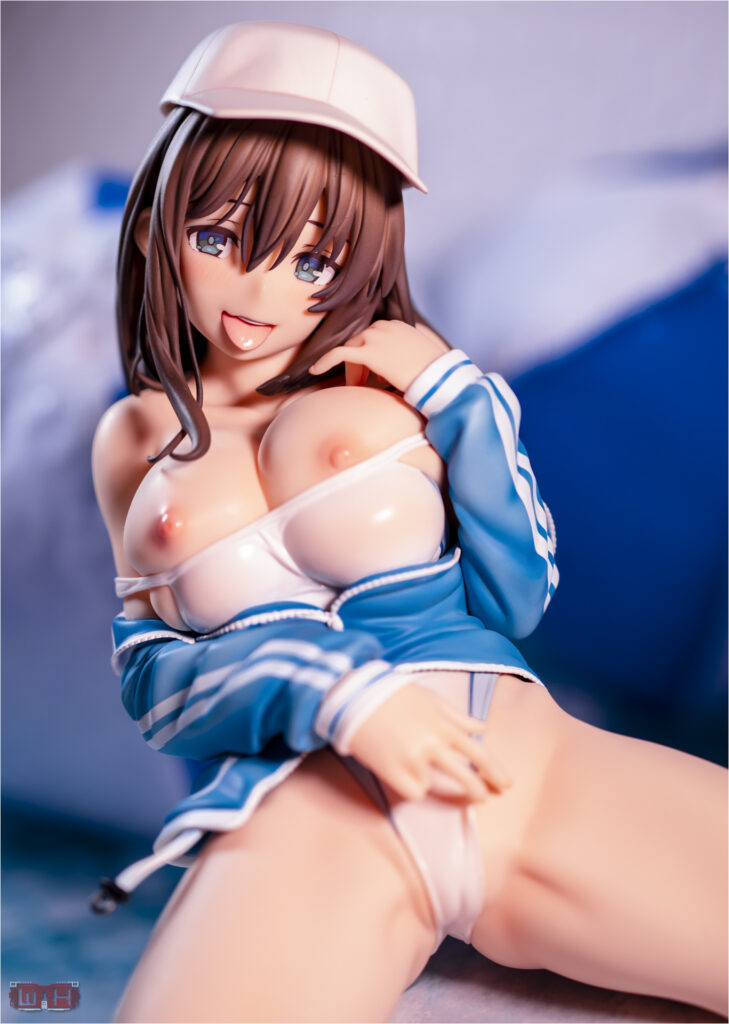 There are alternative body parts, lower body and a hand to exchange, so it is possible to display the figure in a even more lewd manner with exposed vagina in open appearance with the alternative hand you can create the scene of her spreading herself… Sorry I left it in the box since the figure is already very arousing without exchanging parts, I didn't want to ravish the figure as a result, so please bear with not seeing her vagina in this post.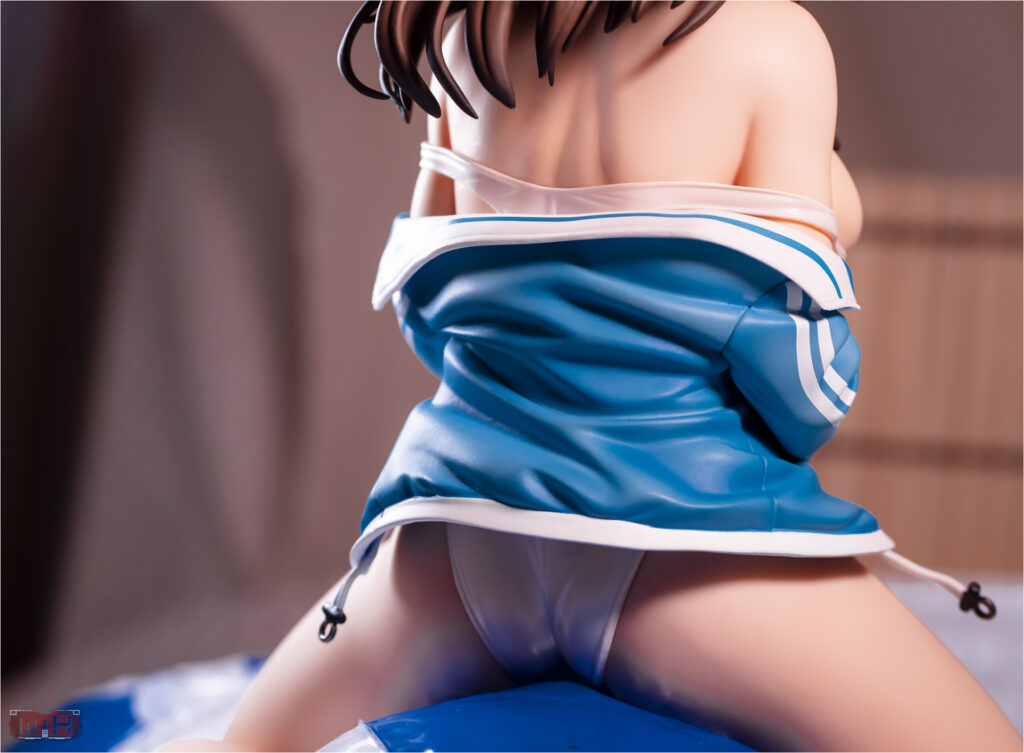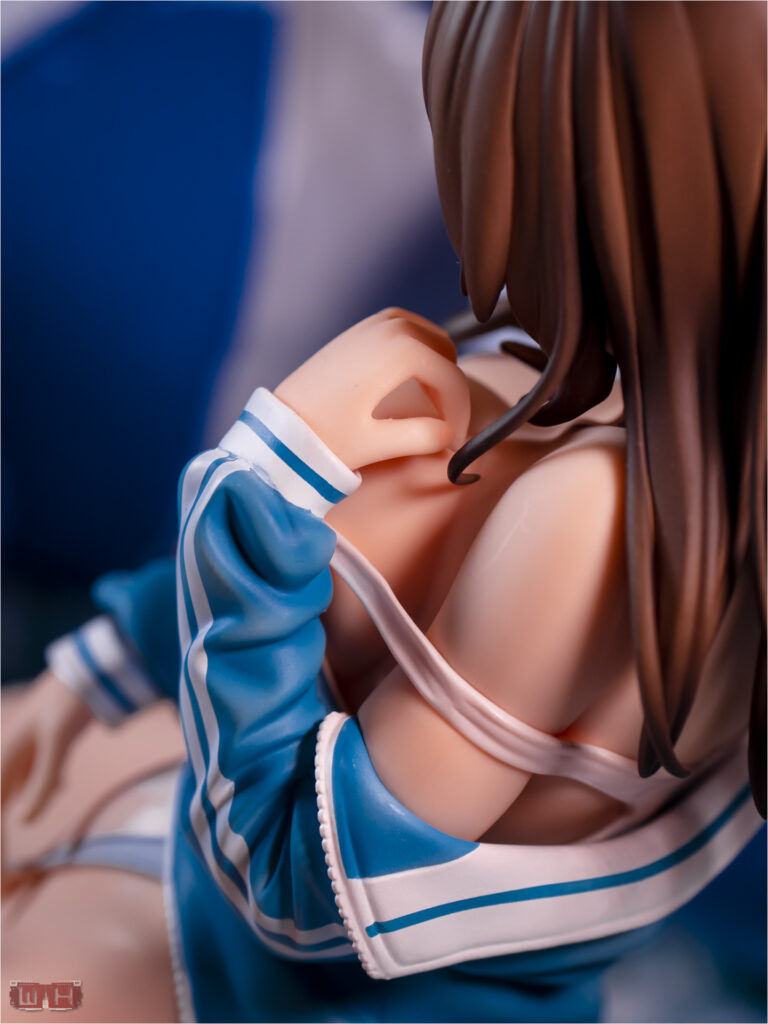 As beautiful as this figure is, there are certain small imperfections you won't expect from such a first grade figure,let's see there is the thing with her hair, it has a handful of brown paint blobs at the front, not a single one can be found on the backside, though. The other thing can be found in the inner side of the left hand, there is some excess material, which is probably very easy to fix.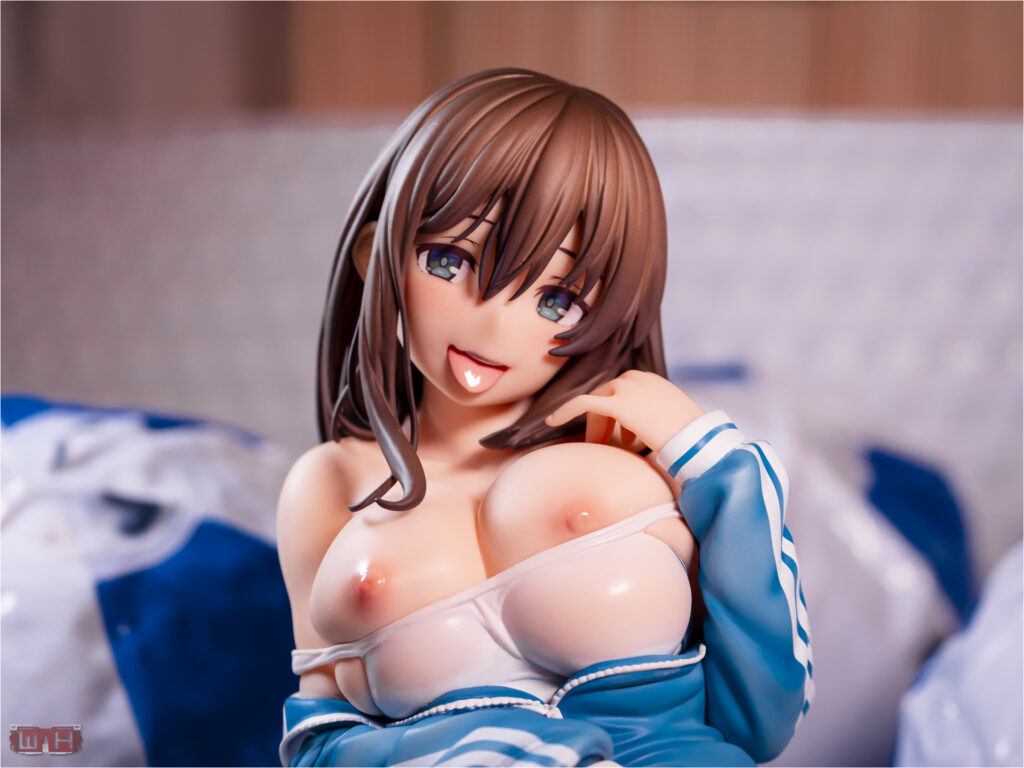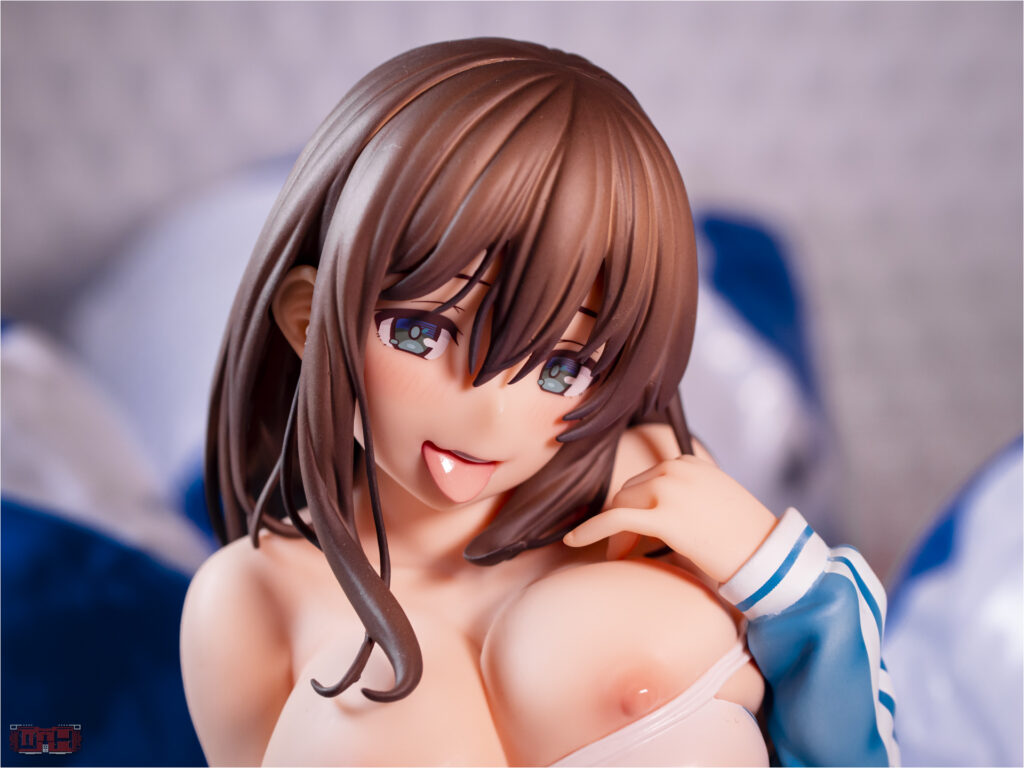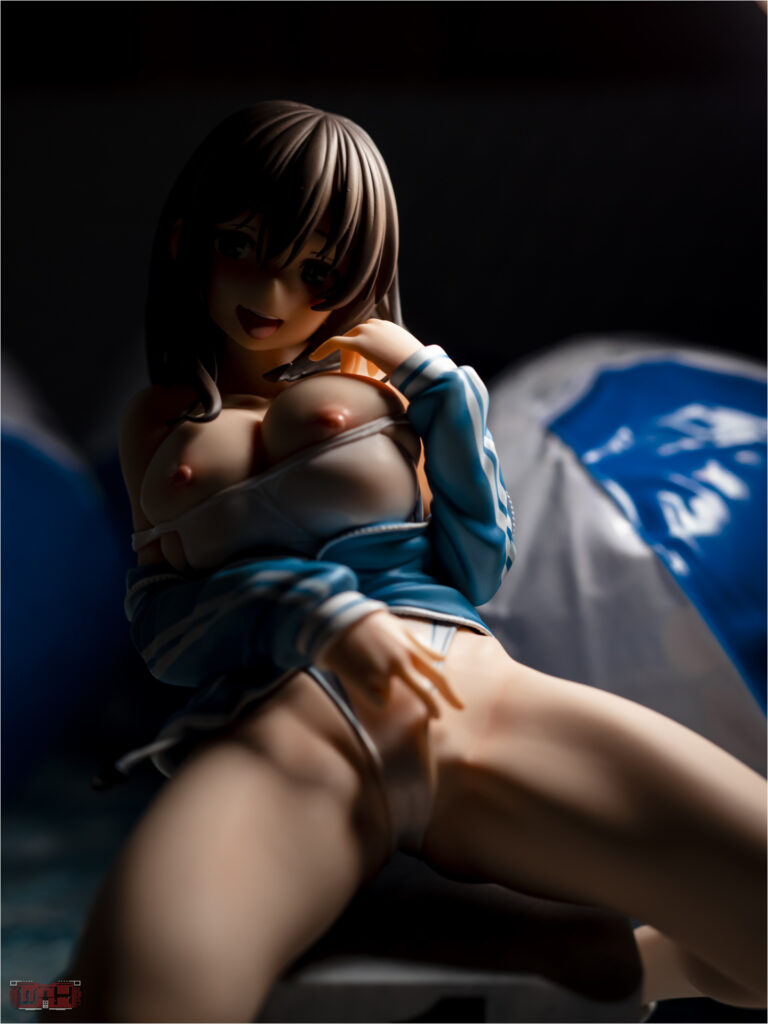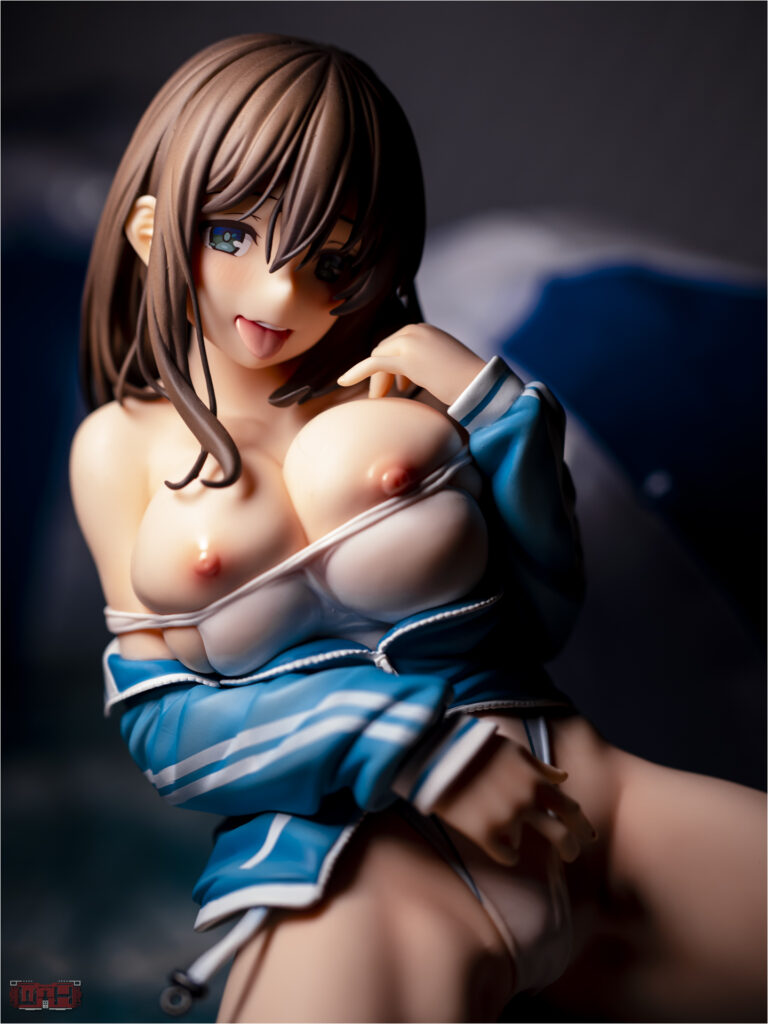 Overall quality control has been lacking on this figure, which is a shame. Personally I'm not bothered by such little imperfections, especially since this figure as whole is a stunning piece of craftsmanship.