Happy New Year and a blessed 2019, my dear readers.
As first review of 2019 I chose the stunning figure of Ashikaga Chachamaru made by ALTER. Ashikaga Chachamaru is based on an VN named Soukou Akki Muramasa, which has been released in 2009.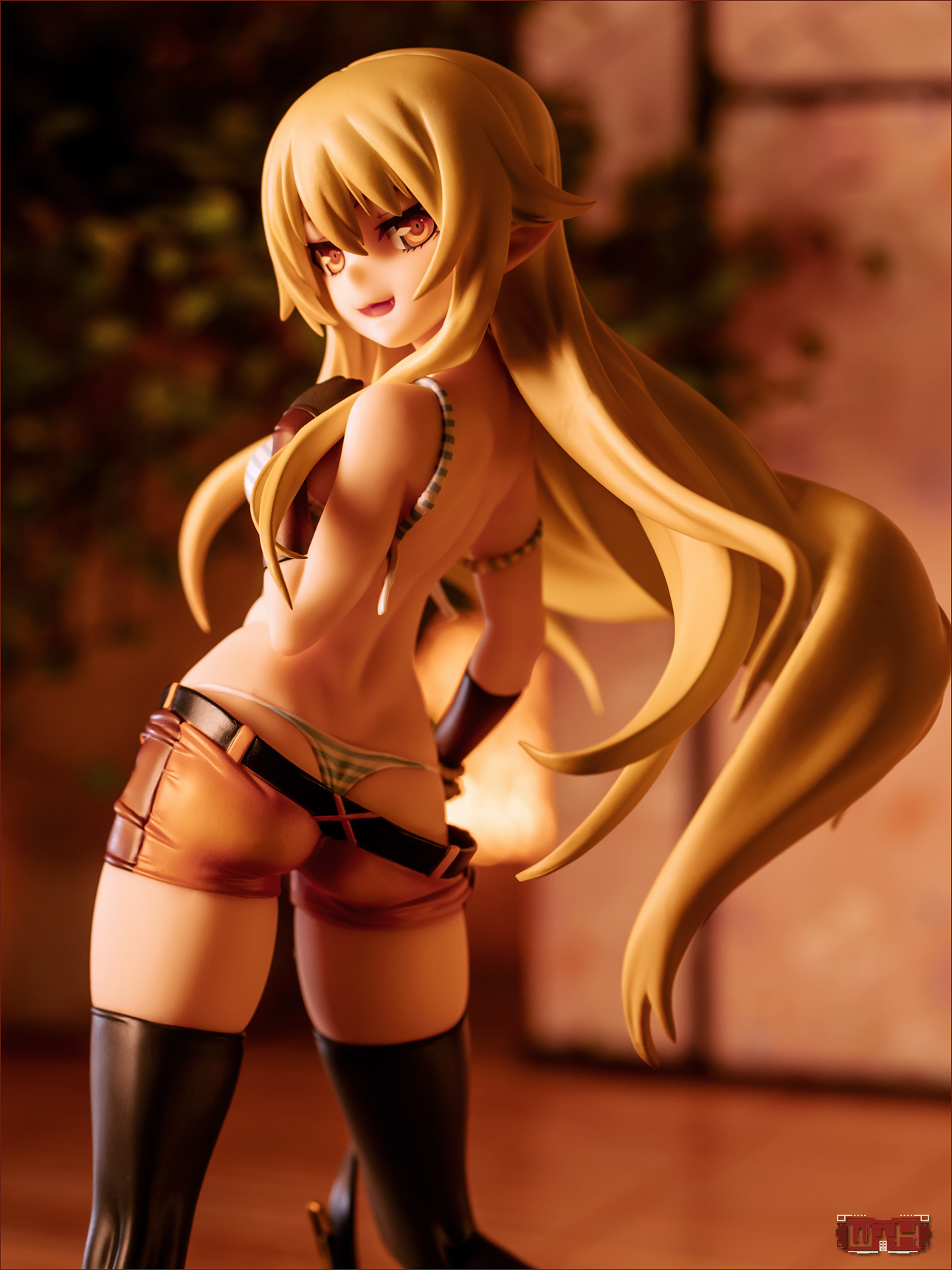 I actually have to admit that I don't know anything about her character and only a little about the game she is based on, except from the several CG illustrations that are widely spread around the internet, there aren't that many informations available. Soukou Akki Muramasa hasn't been translated so far. The game itself appears quite dark themed, with it's dystopian setting, it also has no problems with showing the heroines in roughed up conditions.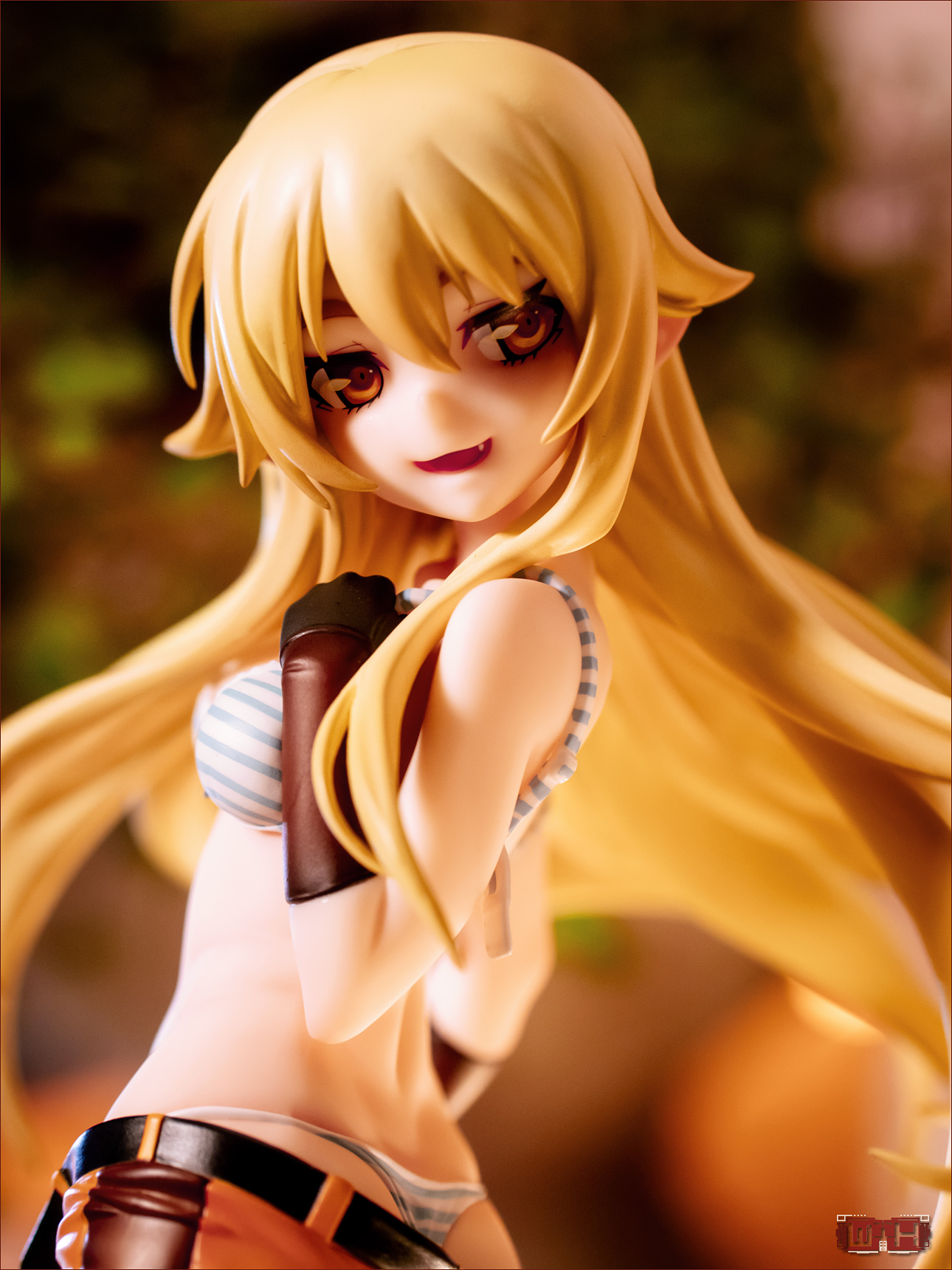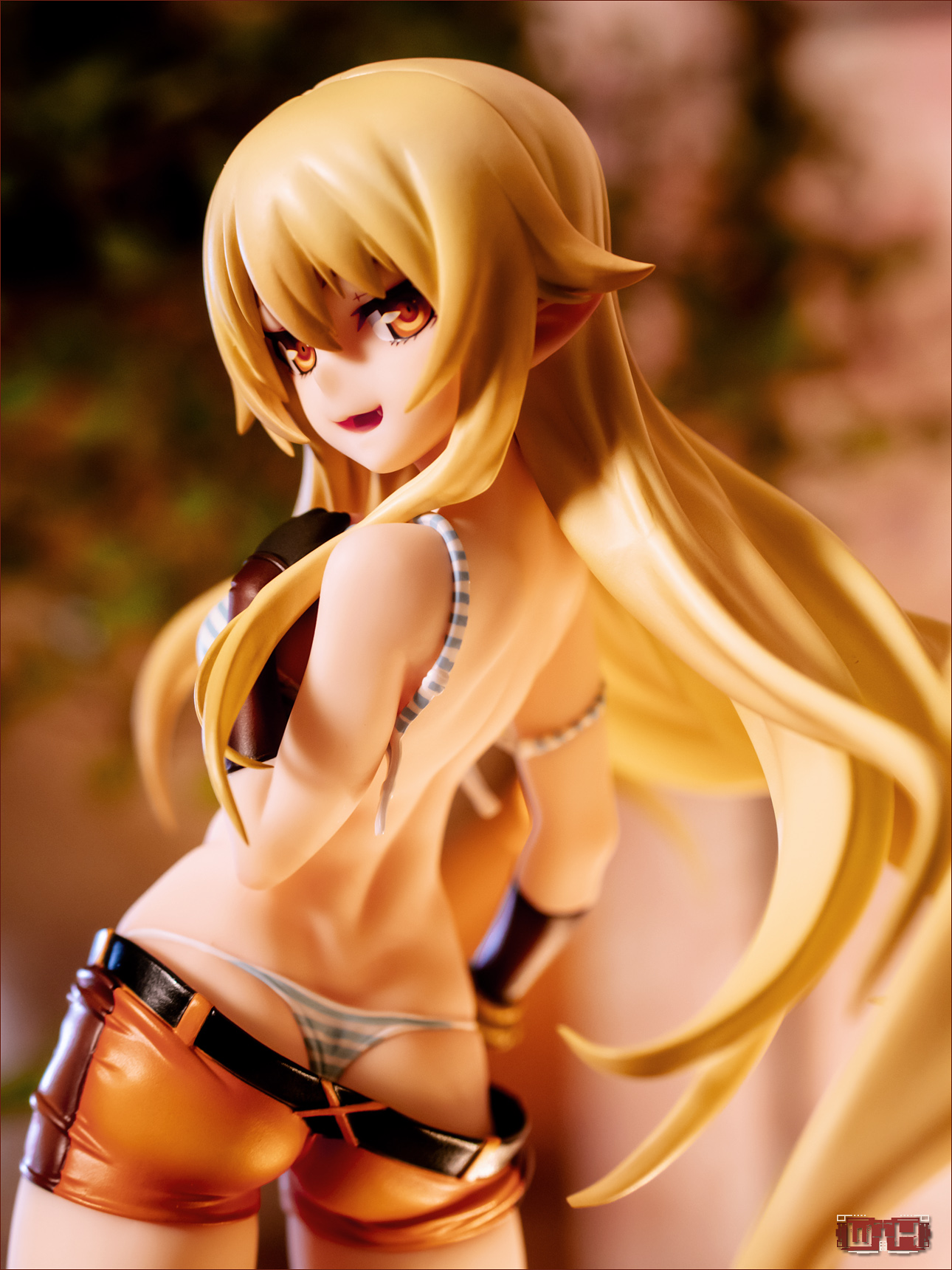 Nevertheless it's a popular game with beautiful and attractive character designs, illustrated by the great Namaniku ATK. The game already provided over a dozen figures of mainly Muramasa and Chachamaru. ALTER's Ashikaga Chachamaru is her 3rd figure adaption, she was released in early December. She has been sculpted by Amato, is scaled 1/7 and measures 22 cm in height. After putting the figure on the base no further assembly is required.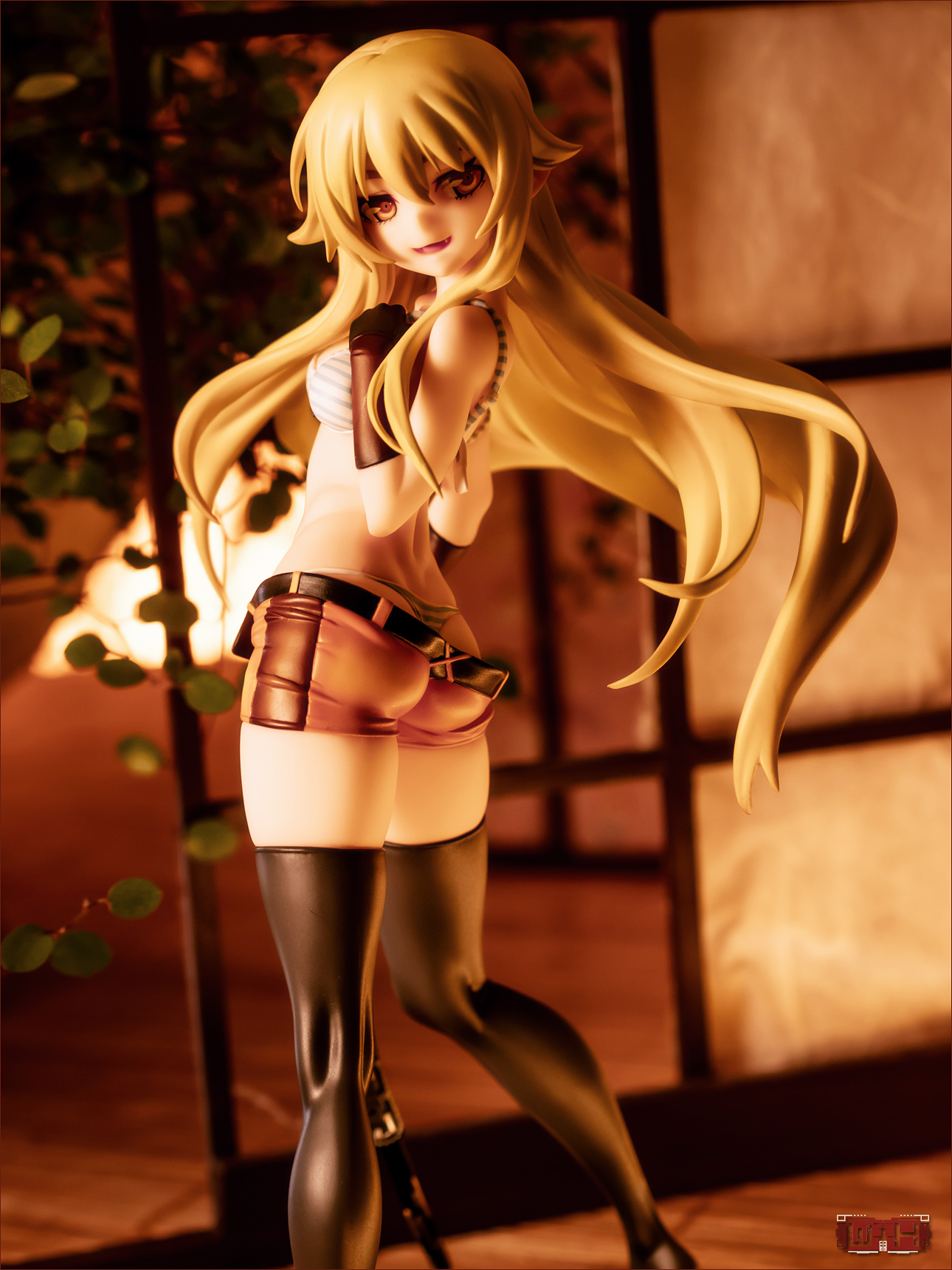 The figure has a very pretty face, the big amber colored eyes are quite expressive, I'm a fan of her thicker eyebrows. She has a slightly opened mouth with a little fang. A detail I also like a lot about the figure are the pointy ears.
Overall she has a friendly expression with a mischievous gaze, it's really great how lively her face turned out.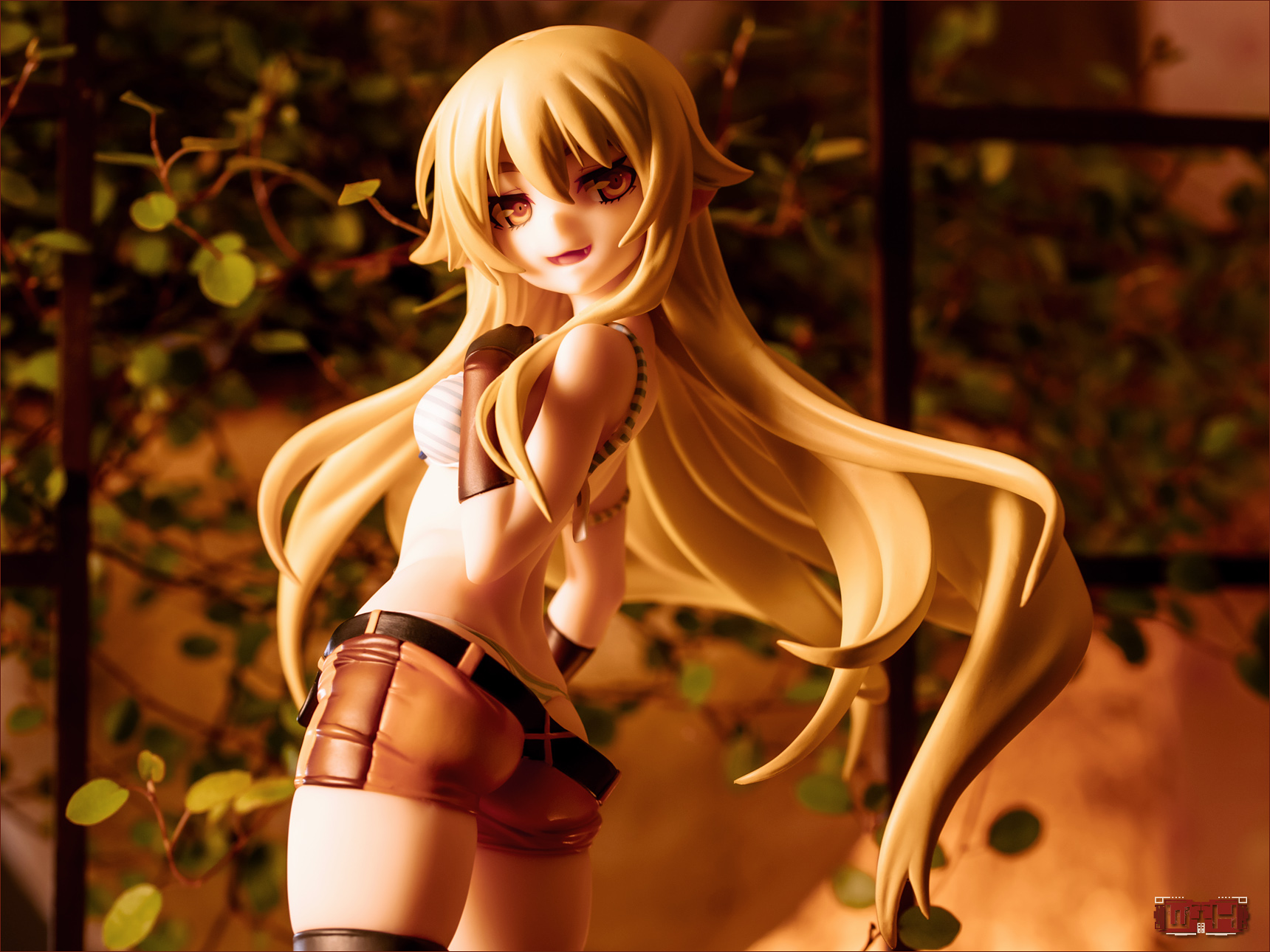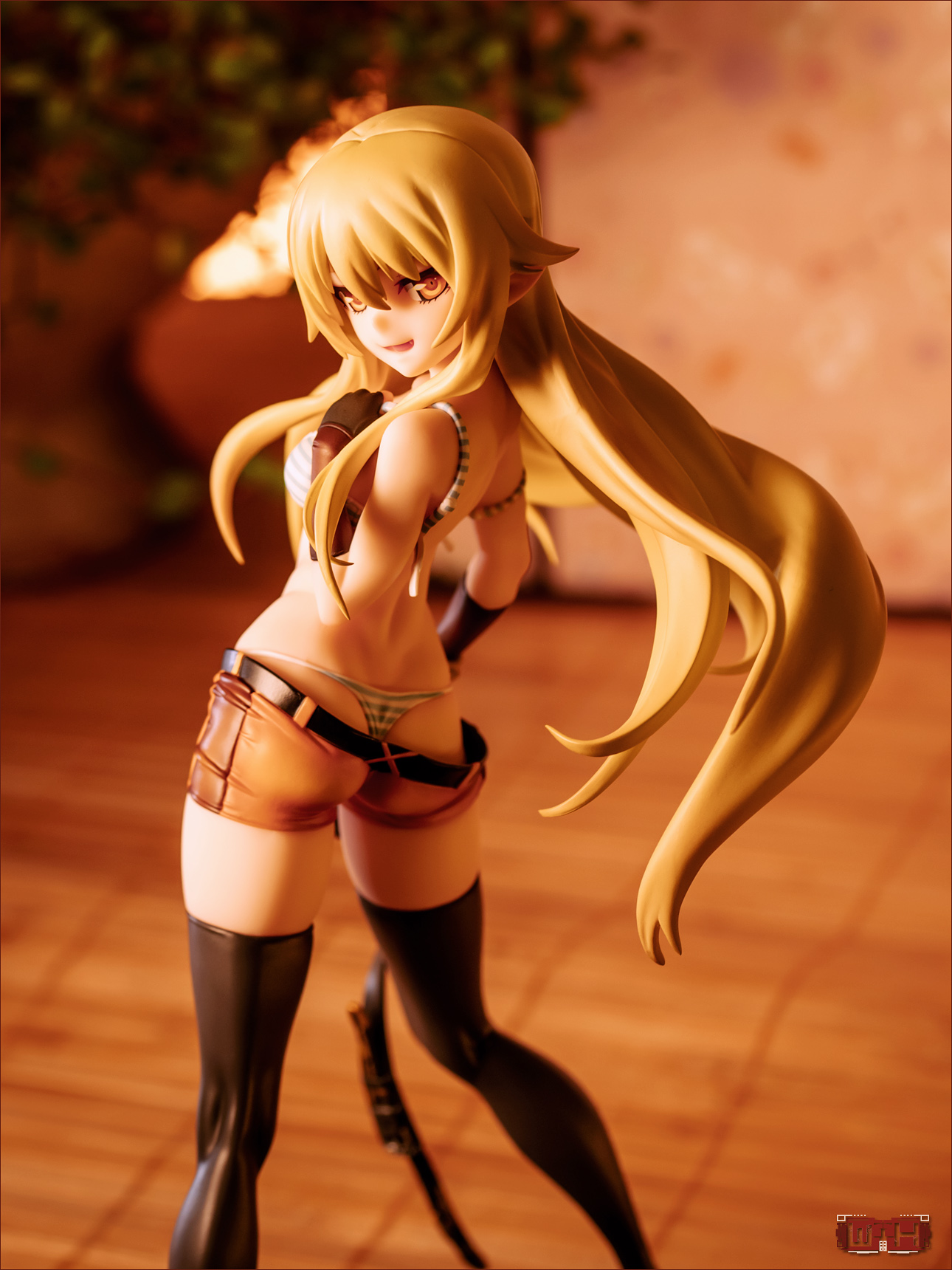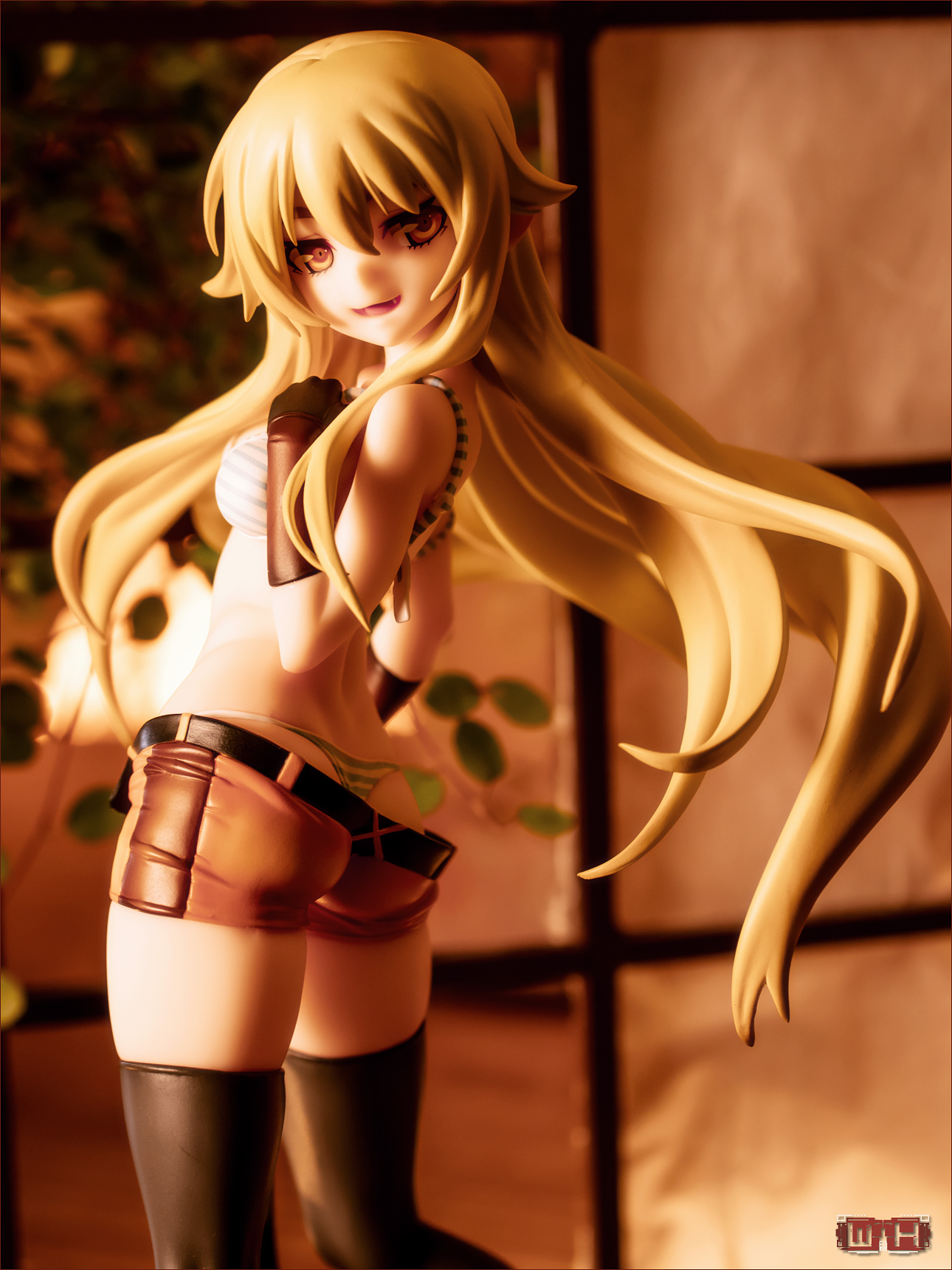 Chachamaru hairstyle reminds me of everyone's favorite vampire Shinobu. She has very long hair with pointy tips, it shows a lot of movement and is captured in a dynamic momentum. The hair is painted in a not too brash tone of yellow with darker shading here and there. The bushy fringe gives the girl a wild and attractive look.
The figures design captures Ashikaga Chachamaru in the middle of undressing with an alluring intention. She's a girl of average size sporting an enchantingly petite an youthful body. Even though she is a petite girl, her back and abdomen shows a lot of definition. Chachamaru isn't especially well endowed, she has a small chest and a sexy small butt.
In a way her fairy like built emits a sense of fragility, of course the figure itself is a sturdy one. Her legs are relatively long and the thighs have a nice volume. Chachamaru looks really attractive and the sporty appearance suits her nicely.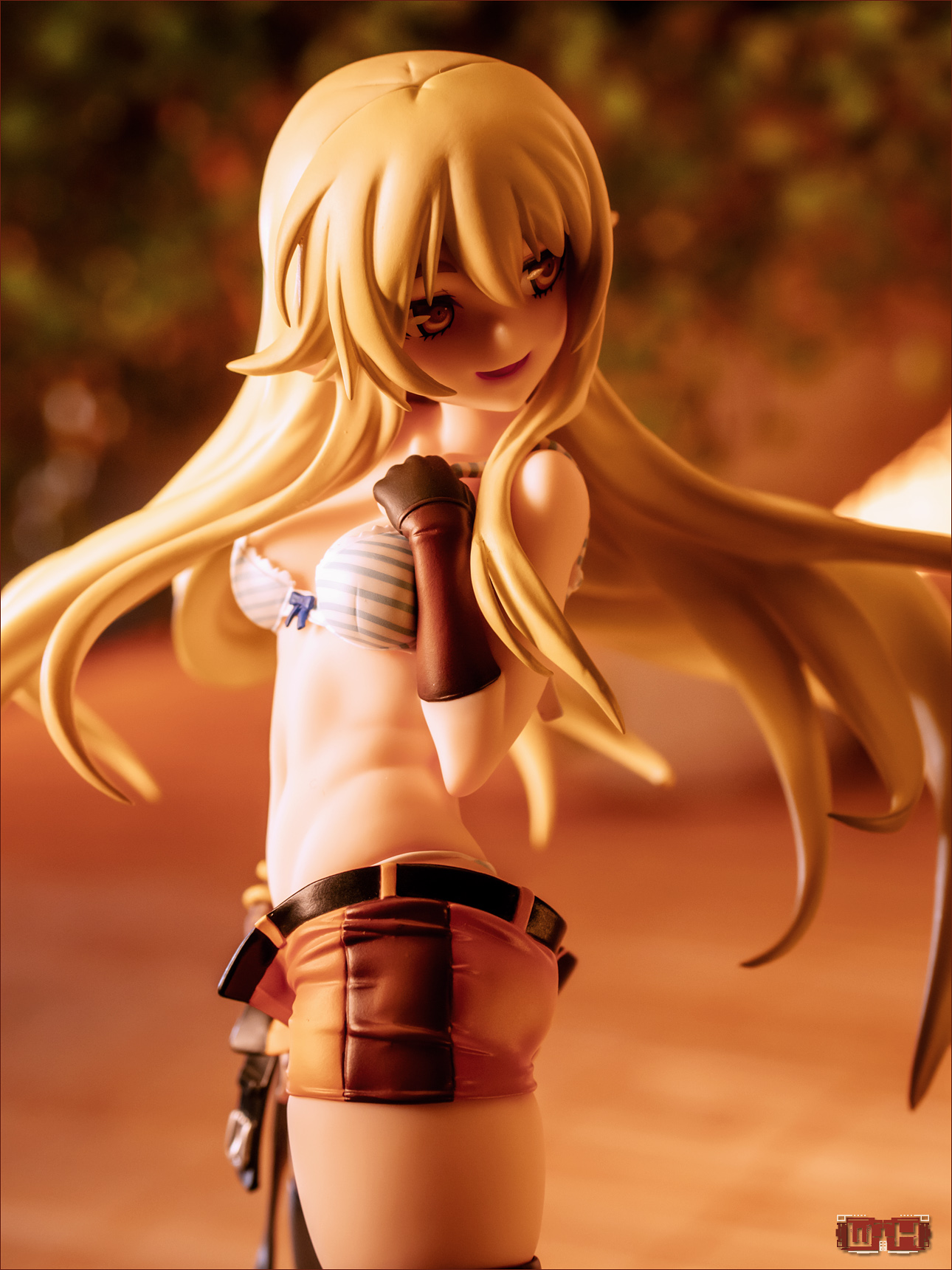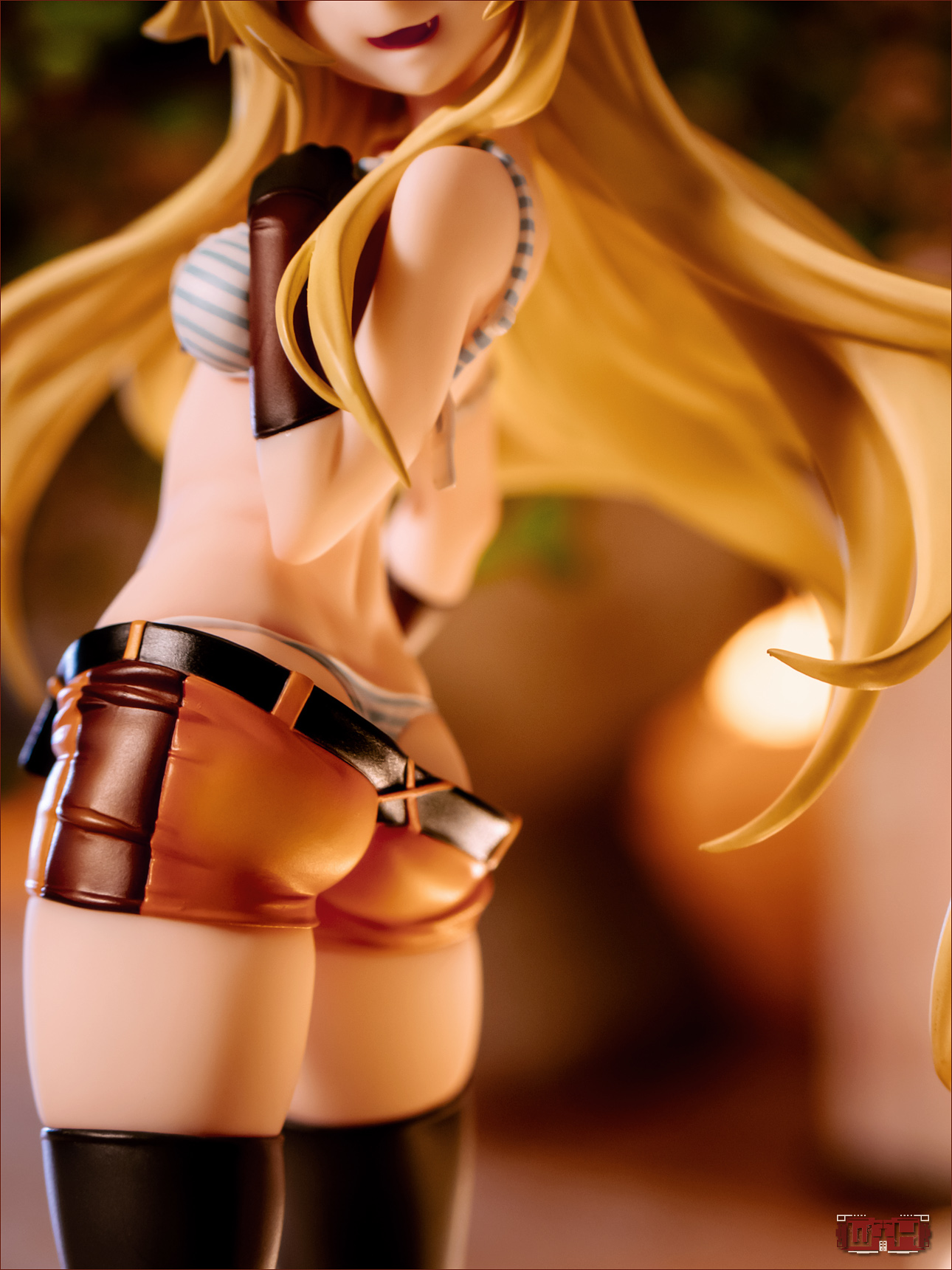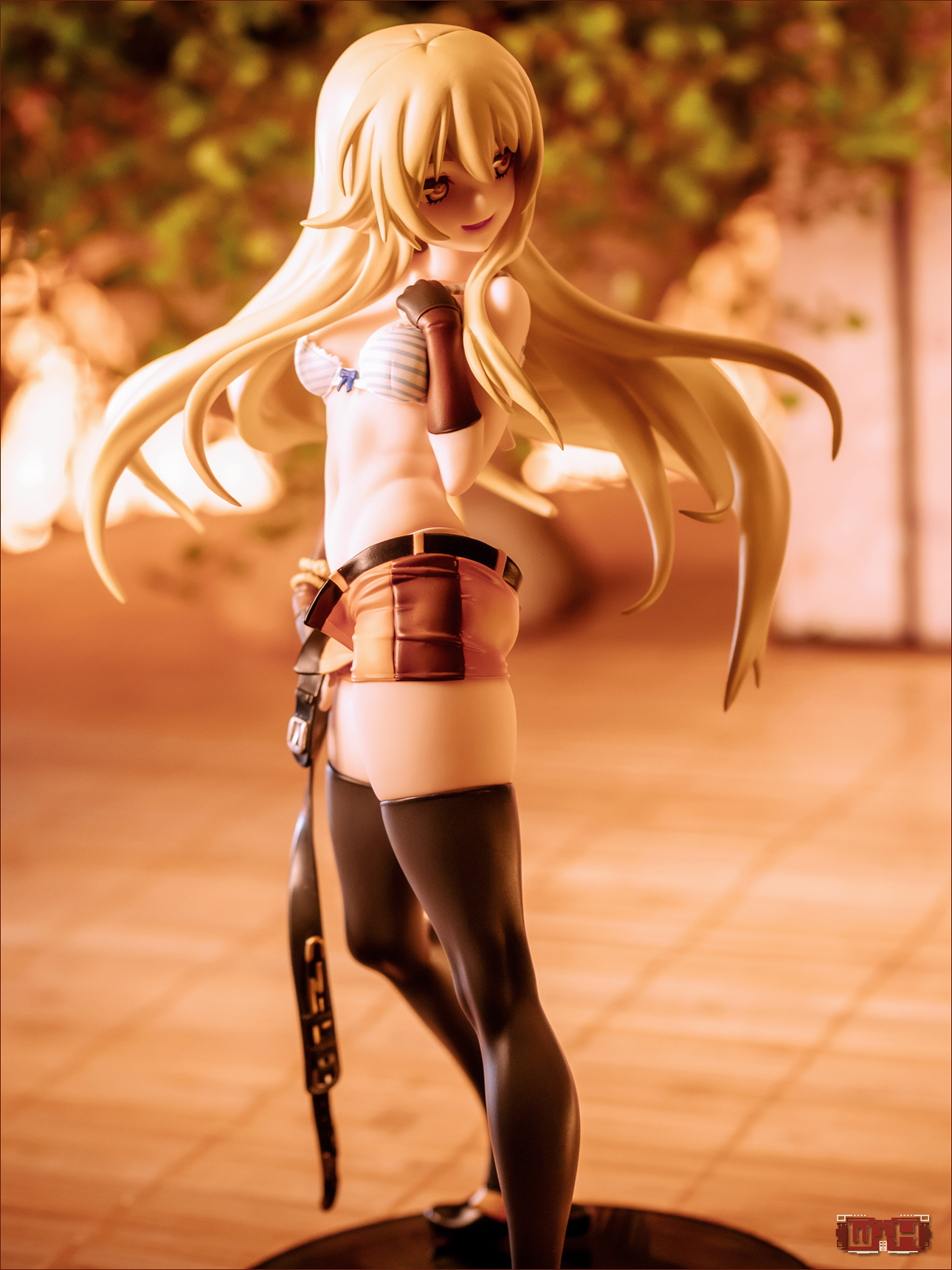 The figures halfway dressed outfit is very sexy. She has nothing to wear over her bra, I have no idea where her top went to? She wears a bra with opened up backside. She wears blue striped underwear in a girly design. with blue ribbons at the bra's and panties front. The bottom part is a thong though. Chachamaru wears nicely designed hotpants painted in orange and brown, it shows great shading effects and realistically sculpted wrinkles.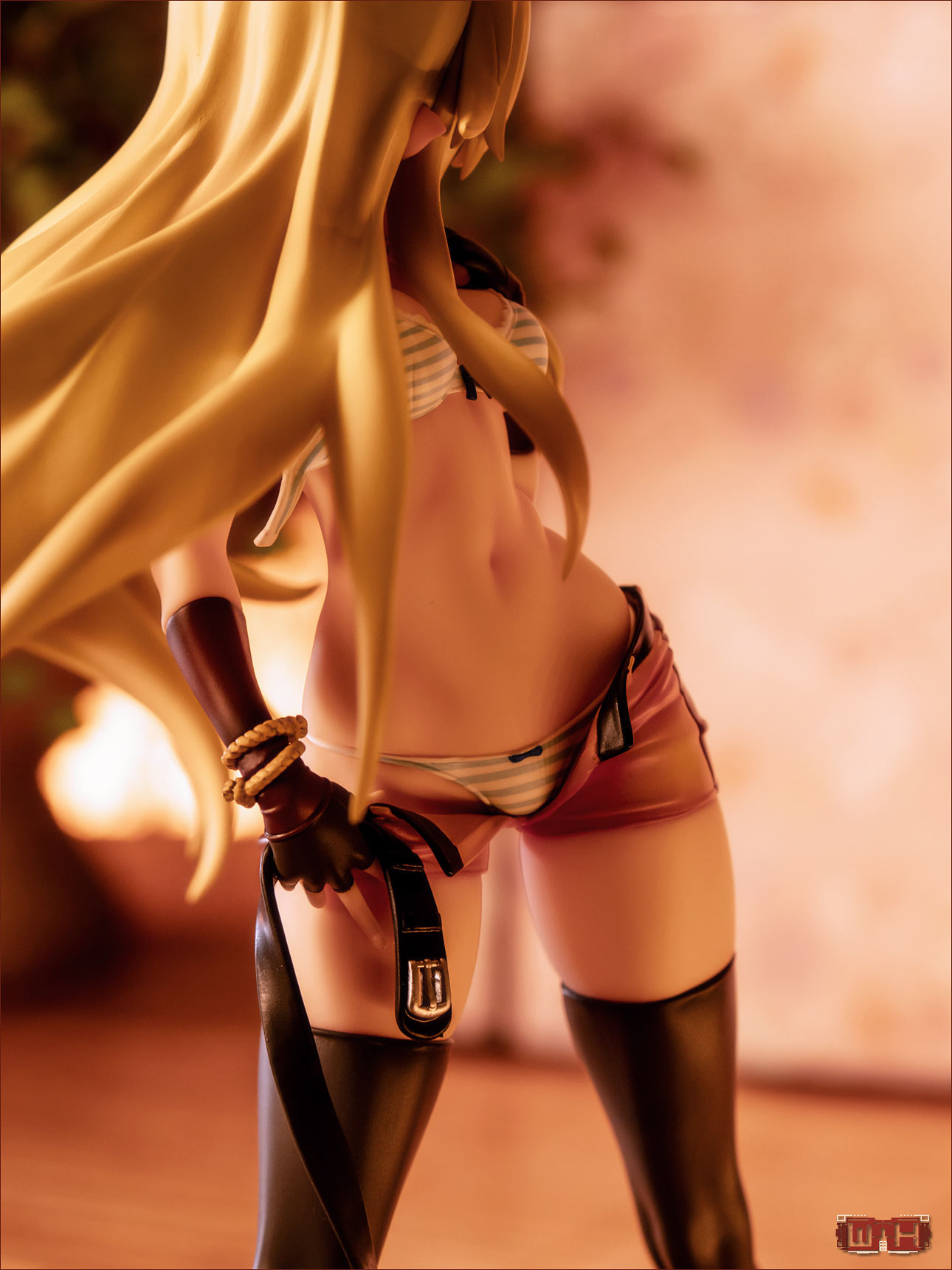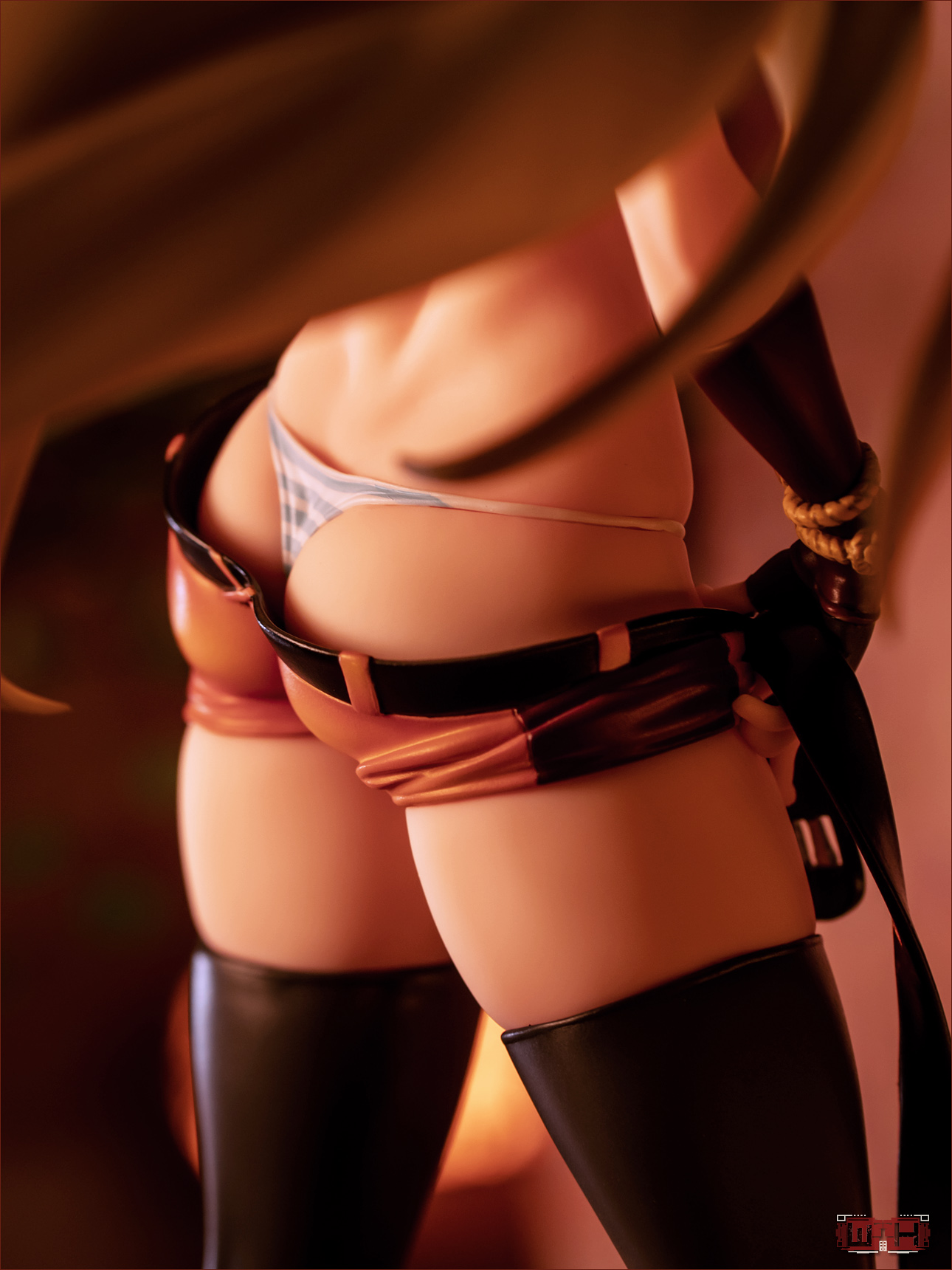 In her hand the figure holds a long black belt, that was ought to keep the tight piece of clothing in place.
She wears sturdy looking fingerless gloves that cover 2/3 of her forearm, it gives the petite figure a slightly tough appearance. the right hand has a yellow rope wrapped around and you can notice Chachamaru's tiny thumb.
Her black thigh highs accentuate her lovely thighs and trained calves, they also create the perfect zettai ryōiki.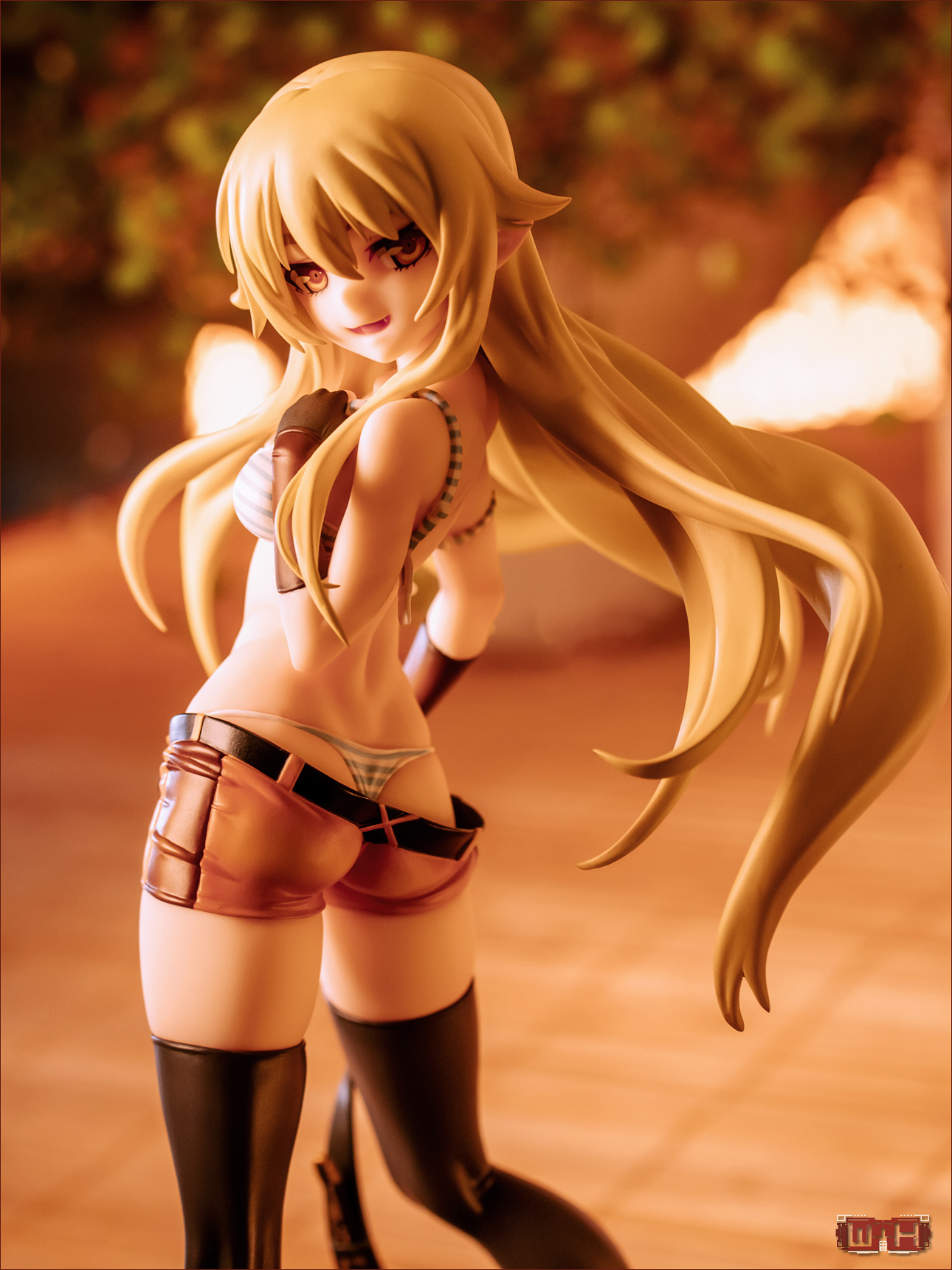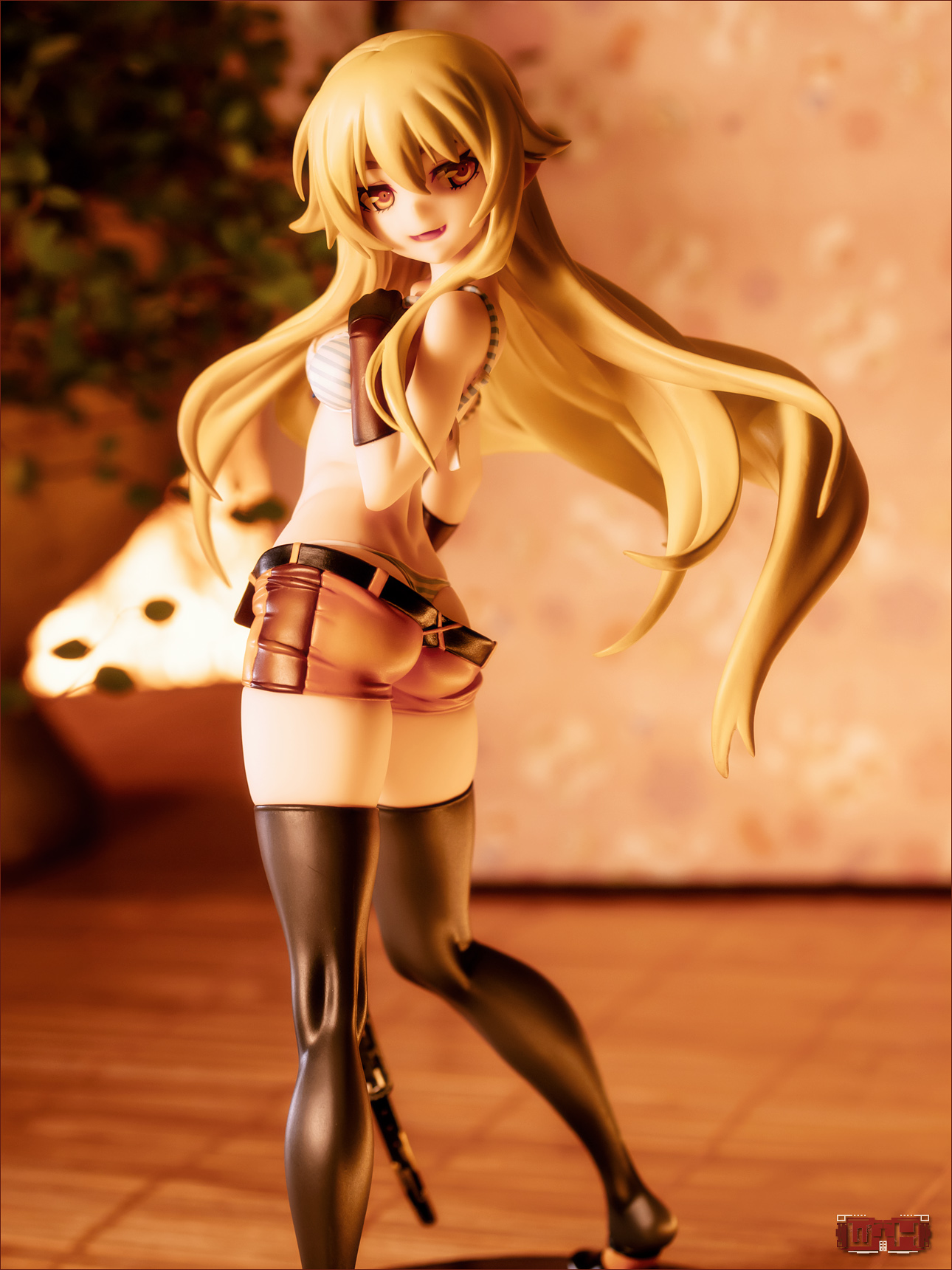 Final Words
I like this figure of Chachamaru a lot, to me she is adorable and erotic, her facial expression is simply great. Together with hotpants and thigh highs her outfit looks cool. On first look there is the girly underwear but it turns out to include a set of thong designed panties. Despite from looking tough and used to fighting the petite character nevertheless triggers the "must protect" instinct.
Ashikaga Chachamaru from Alter is a wonderful adaptation of Namaniku ATK characters design. Her alluring expression is both, attractive and cute, it also conveys a feeling of danger. The figures slender and athletic body is really great. In combination with her skin revealing outfit, Chachamaru emits a lot of seductive appeal.