Today, I will show you an older figure which genuinely came out in 2013. I bought it second hand some weeks ago, it's the Dark Elf from Max Factory, a figure based on the MMORPG Lineage II.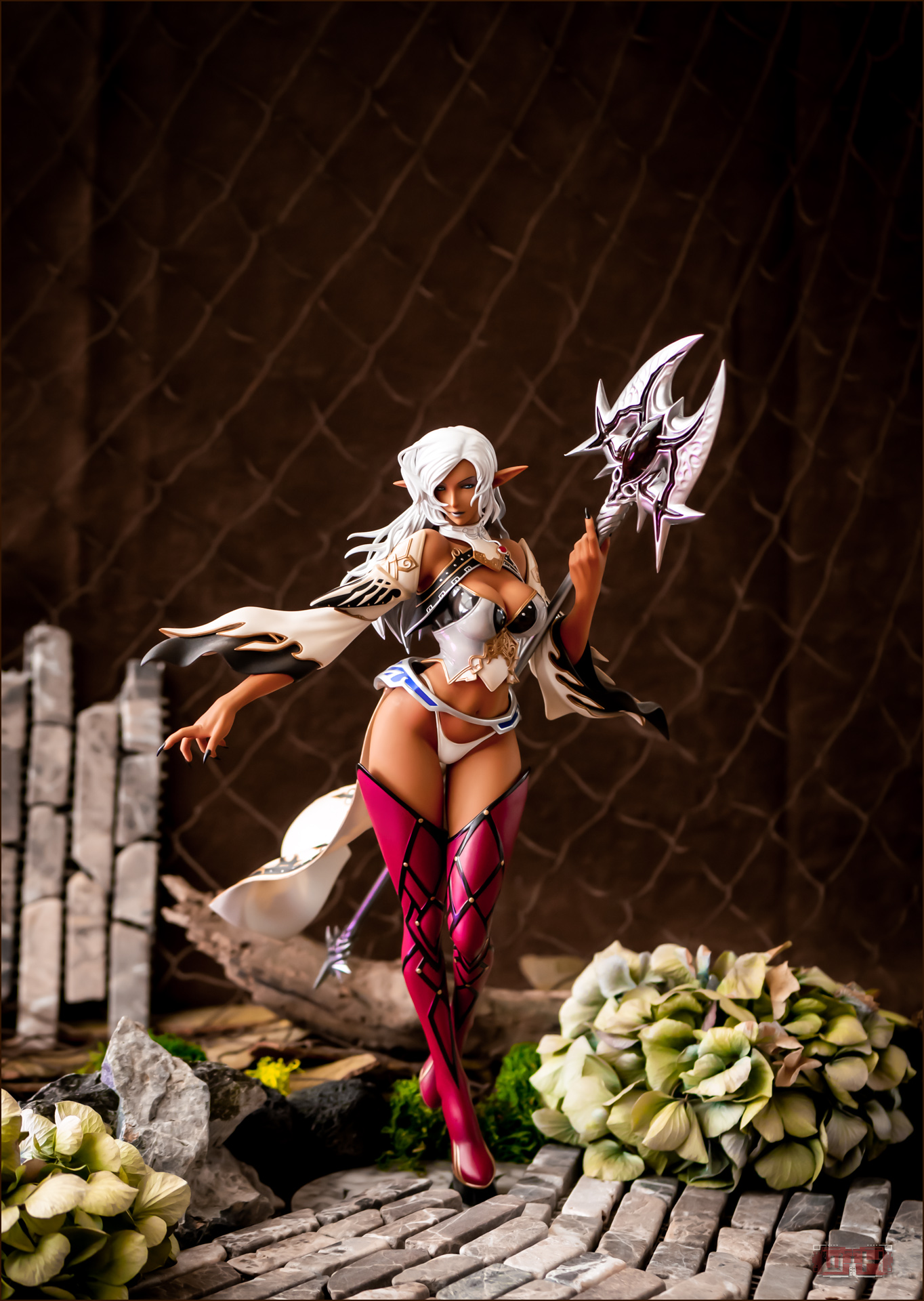 Dark Elf – brown skin version (alternatively there is a blue one) is scaled 1/7 and measures 25,5 cm. She was sculpted by Hashimoto Takahiro and released in November 2013.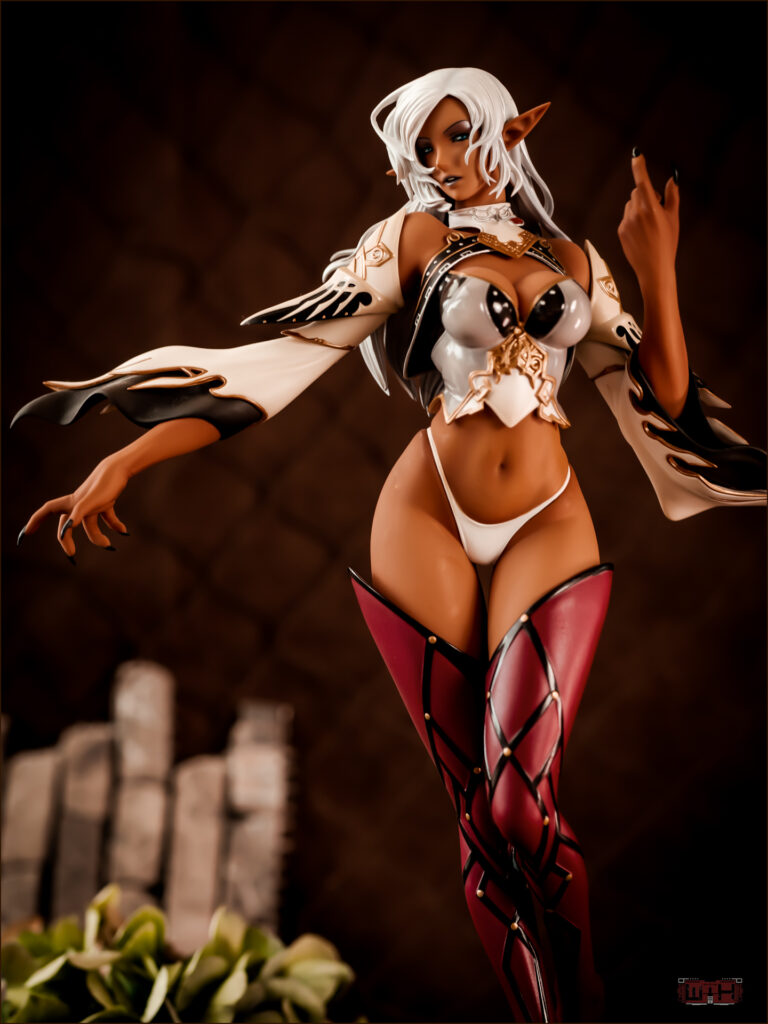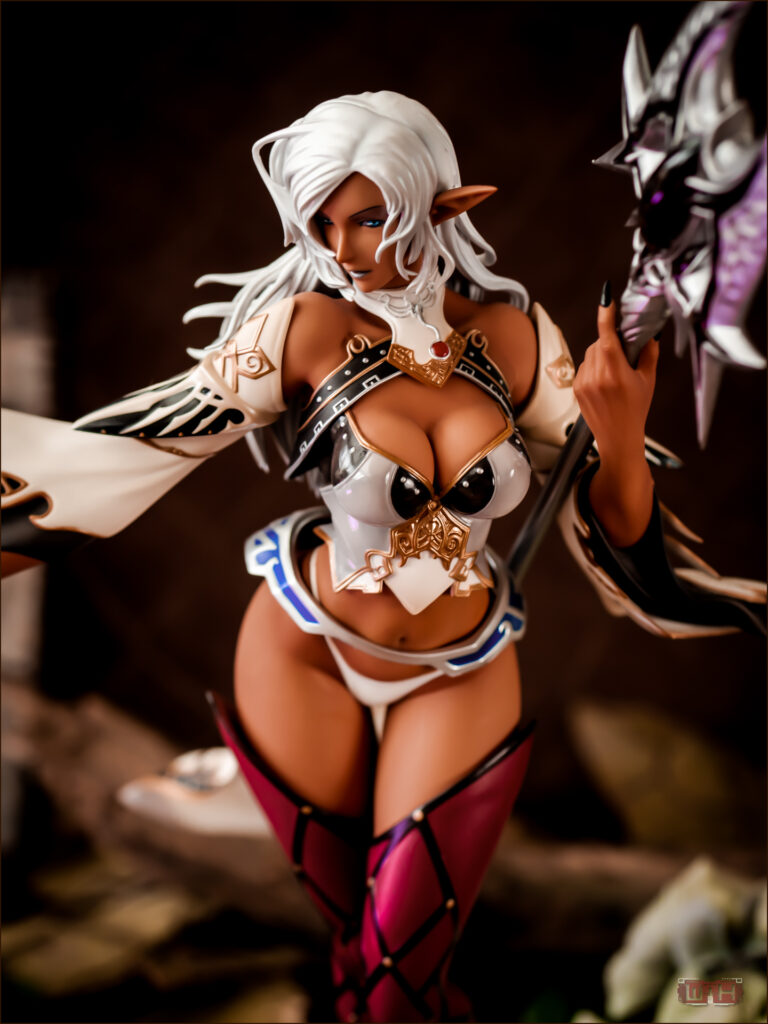 I always liked the figures design, but for some reason I haven't bought it in the official release period 2013. I had put it on my Wishlist, for some years actually, but I never forgot about the figure, In the middle of 2021, I could finally find copy of the figure for a decent price and great condition.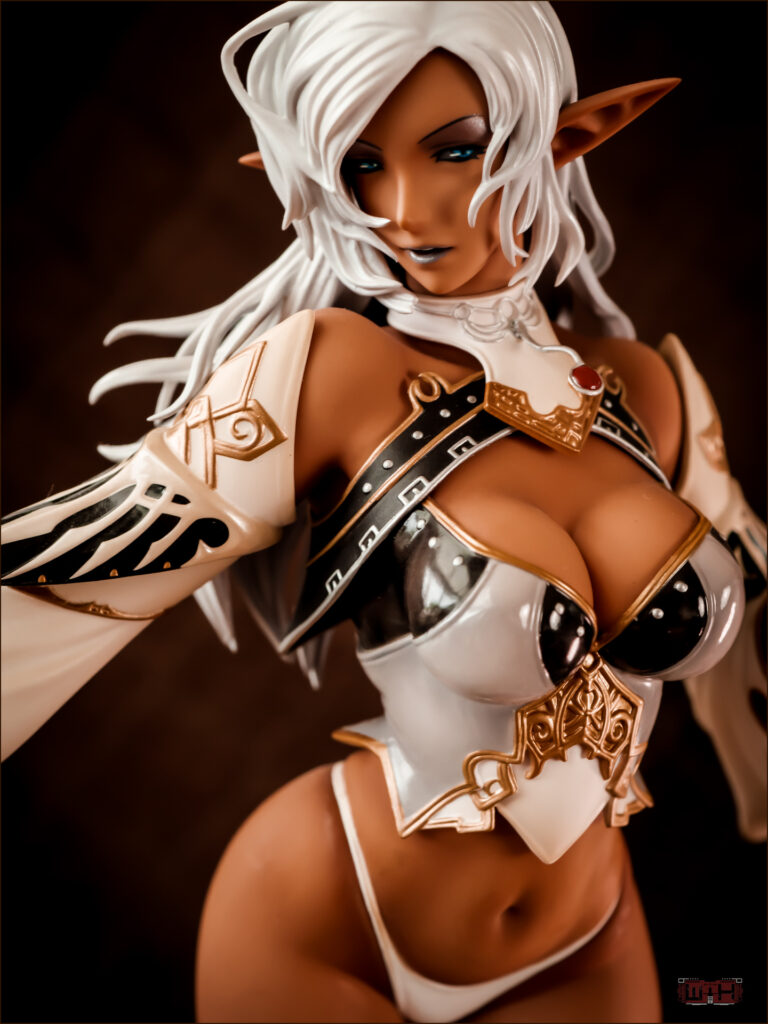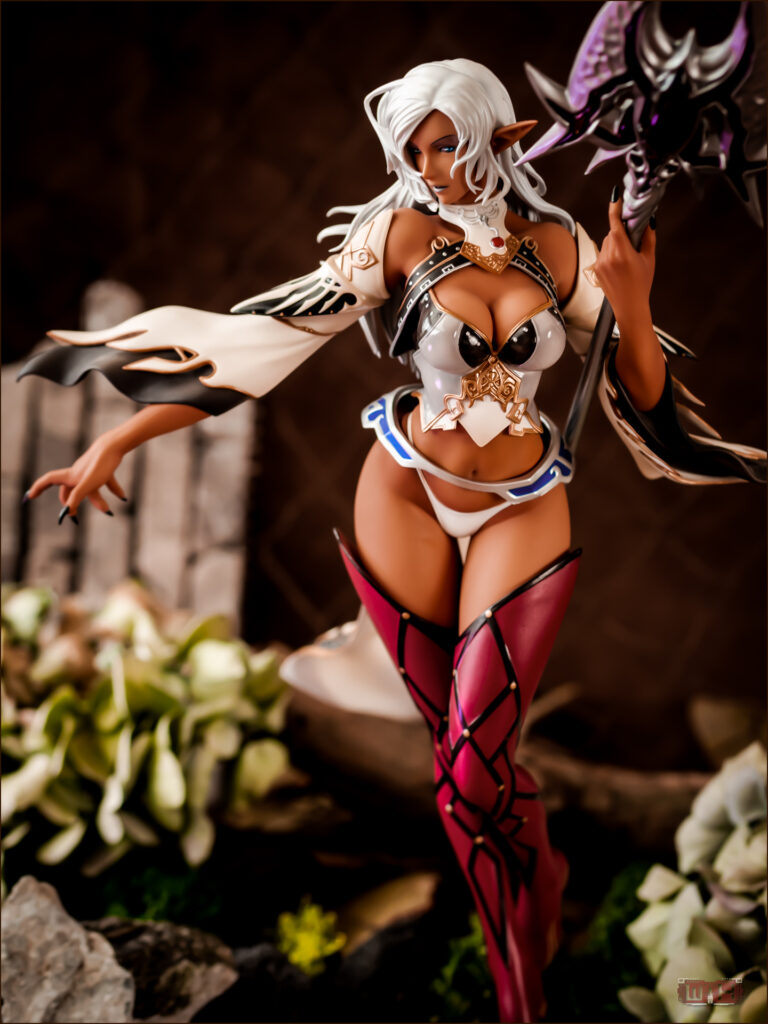 While I never had the time to play the game, this is my second figure based on it. Several years ago, I also reviewed Dwarf, yet that one was manufactured by Orchid Seed.
Max Factory is one of my favorite figure manufacturers of all time. They made lots of beautiful high-quality figures in the past, nowadays they don't make as many figures as they used to make.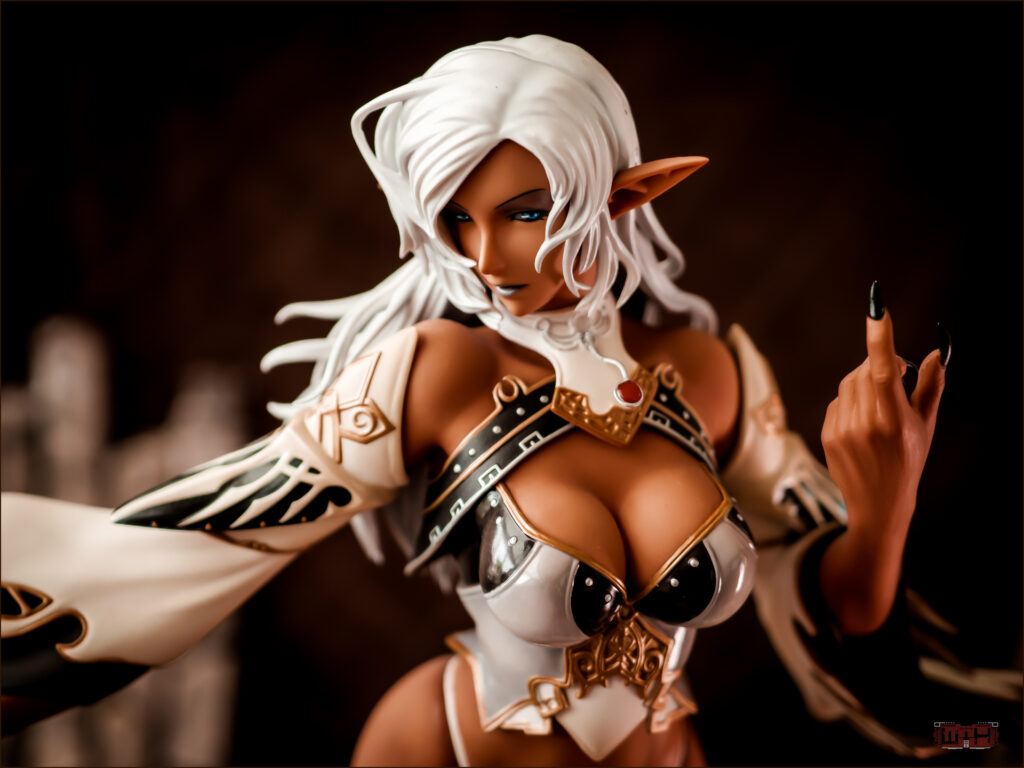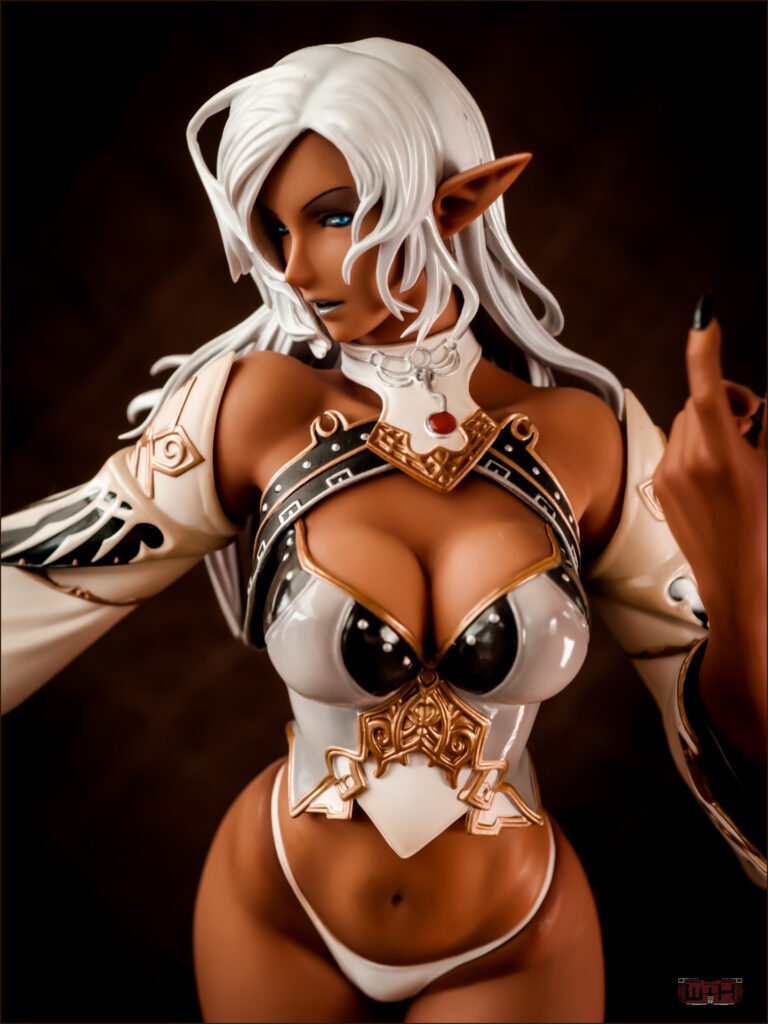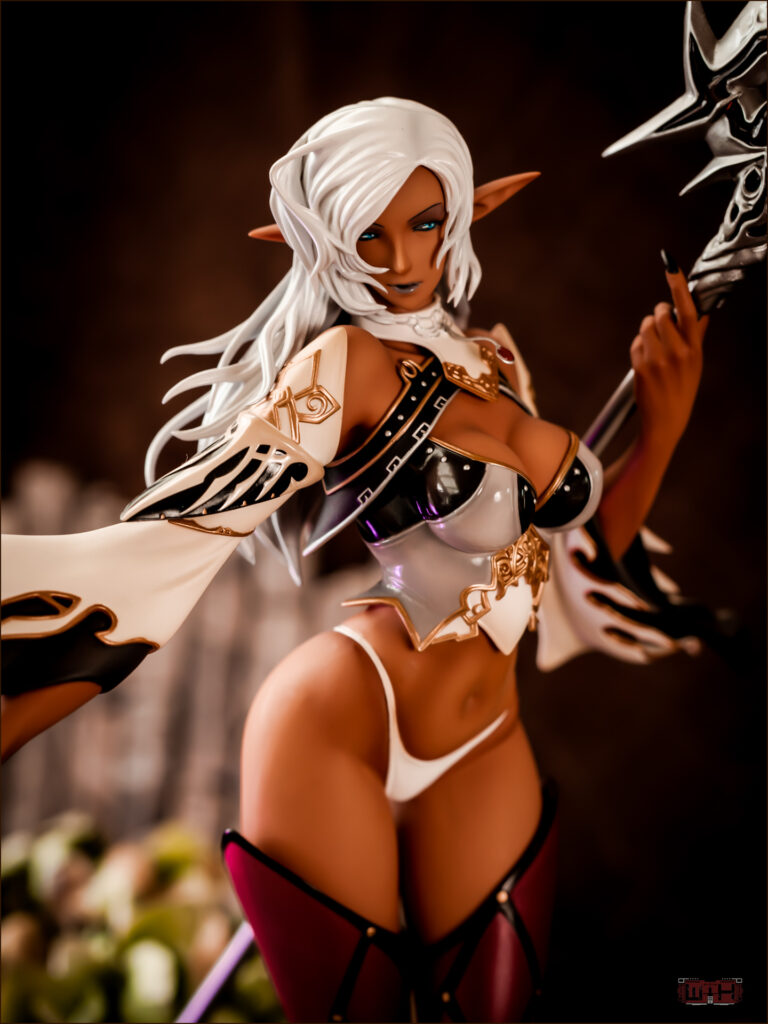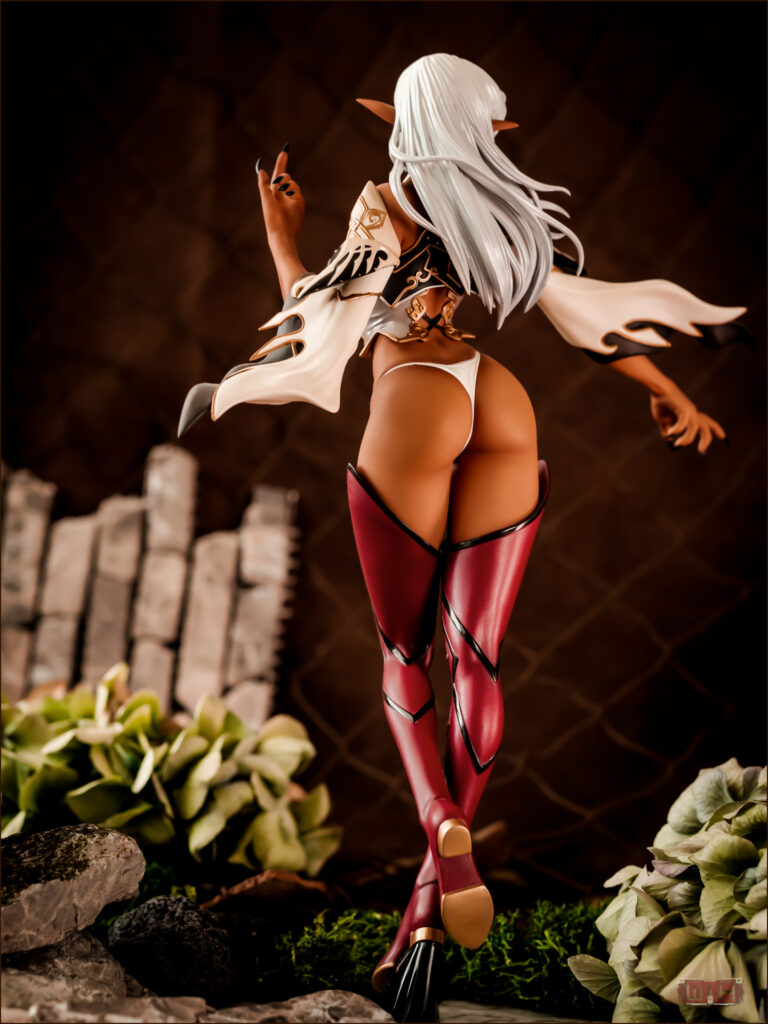 I hope they will recover soon and become the Max Factory I admired again, I'm thankful for the figures I've received from them. Elf is something I really like in anime culture; pointy ears are cool and beautiful. Dark Elf characters in general are spicier, since they look more mean lol. I think what makes this Dark Elf figure unique is the more realistic design.
The face of this fantasy realm creature looks more realistic compared to figures that are based on the anime girl next door.Dark Elf has a distinctive nose and small, narrow eyes, without a doubt she is very attractive with her nicely made expression. The make up above her eyes and the blue lipstick give her a nice dramatic look that rounded up the mature charm of the figure.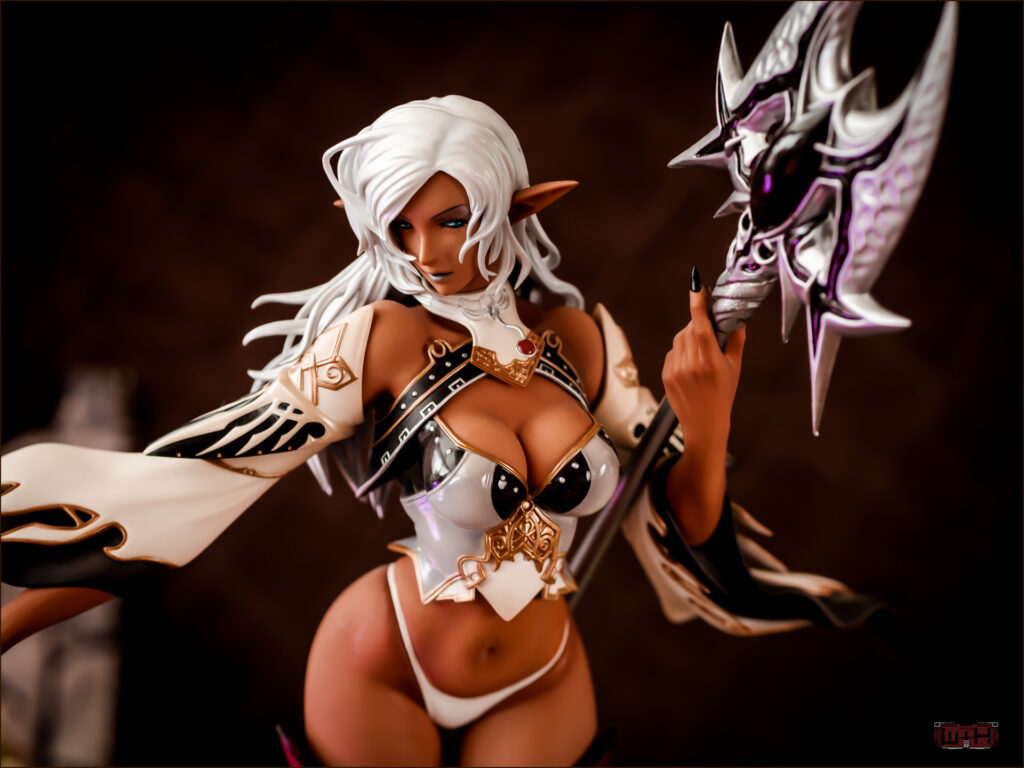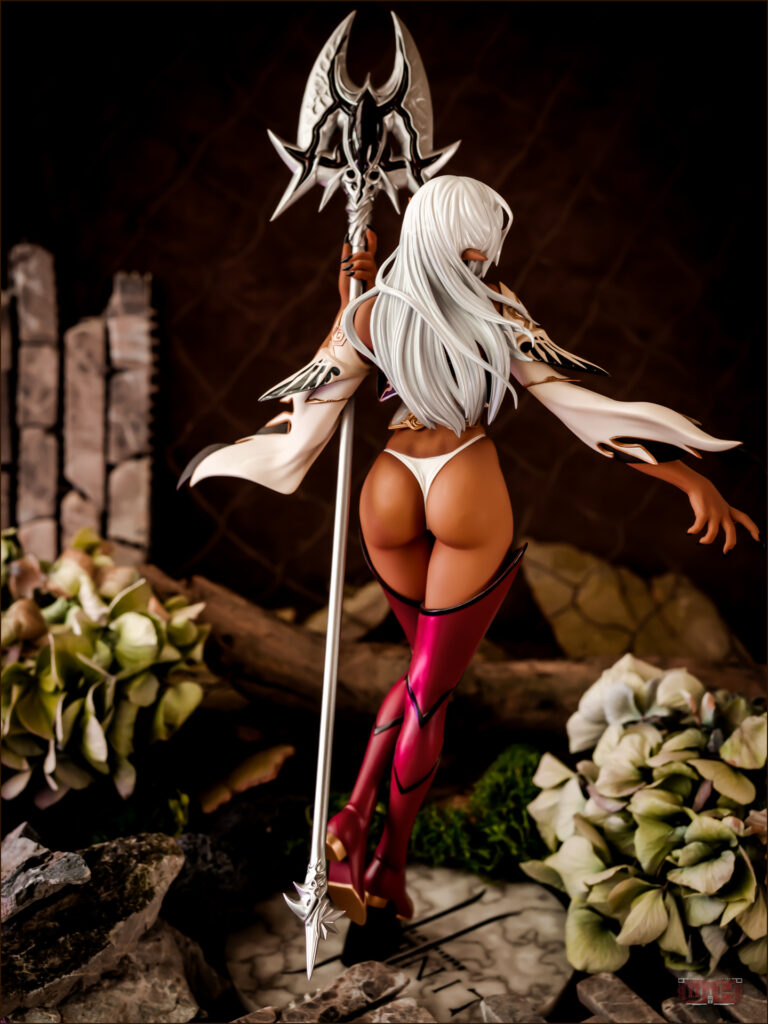 The otherworldly beauty has a great looking body, this character is tall and slender. Her design features wide hips and the legs are very long. She has muscular looking thighs, what I like a lot. The figure has a lot of mature charm, since she is not showing any traits of cuteness. That said it is a really attractive Dark Elf with a without a doubt very nice butt. The brown skin on this figure turned out very nice. In the figure manufacturing industry, it's sometimes difficult to create the perfect brown tone, either it's too much of terracotta or a greenish brown.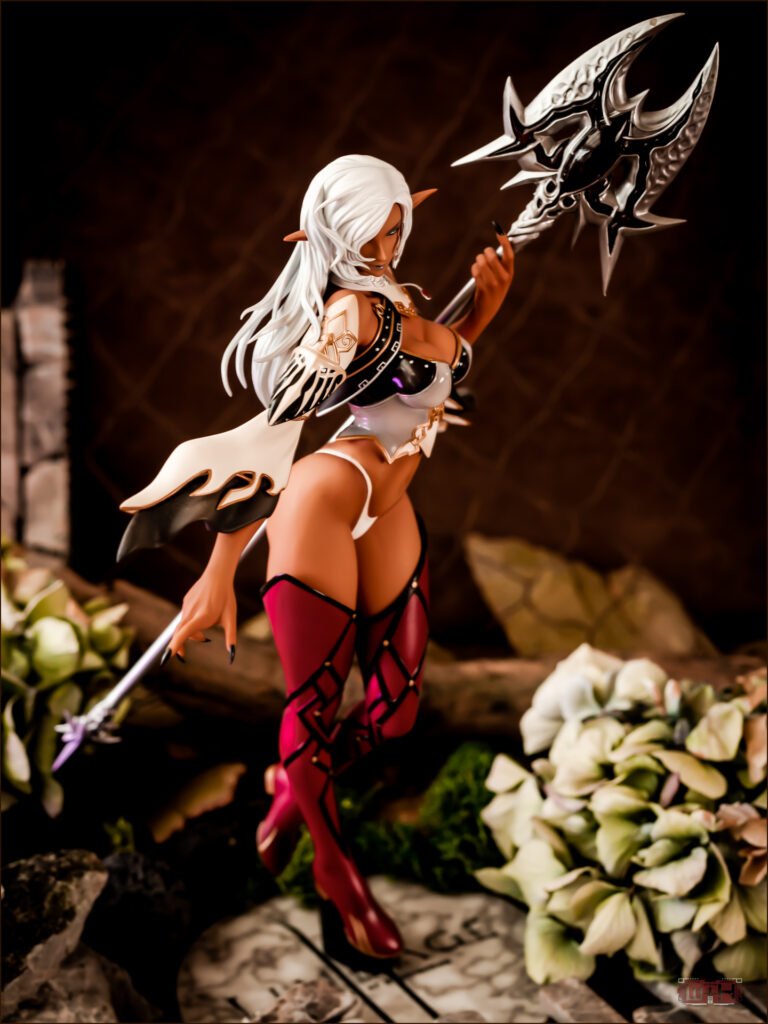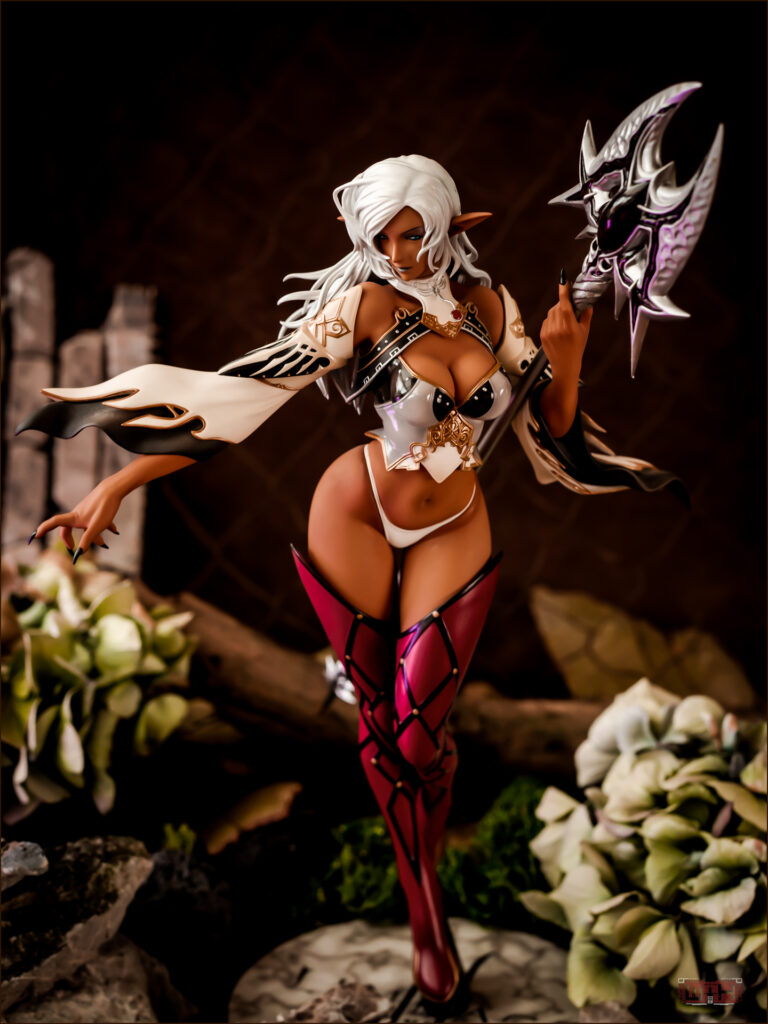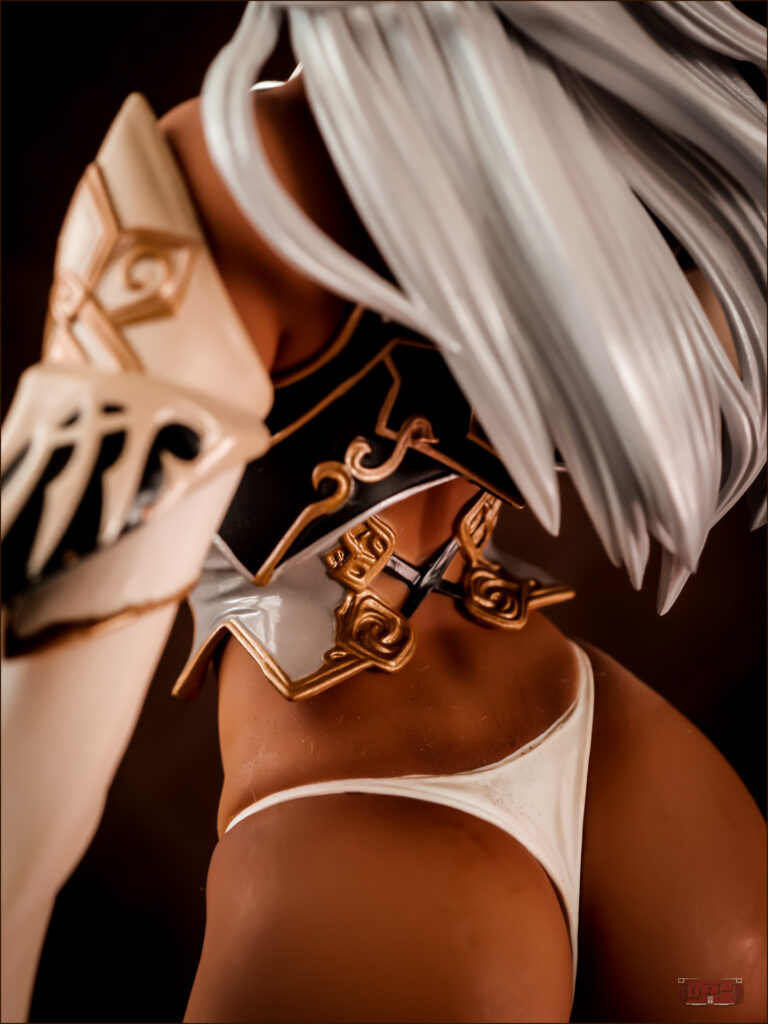 Dark Elf apparently likes wearing this skimpy kind of fantasy realm armour. I think it's a pretty looking outfit with its different shades of black and white and the golden details and patterns.
Her corsage top looks interesting with its detailed design, it's nice how the paint is glossy at certain areas. The revealing top exposes the figures nice cleavage. The outfit is carefully crafted and has very fine details.The detached sleeves look really great with their triangular shapes, they seem to be waving in the wind.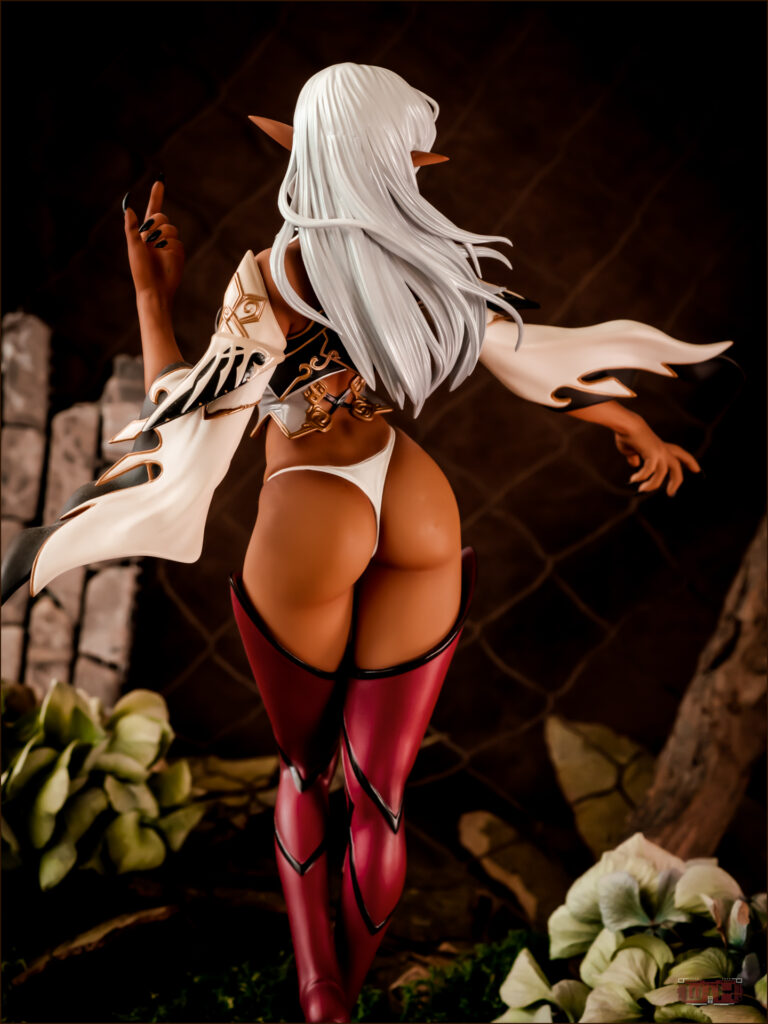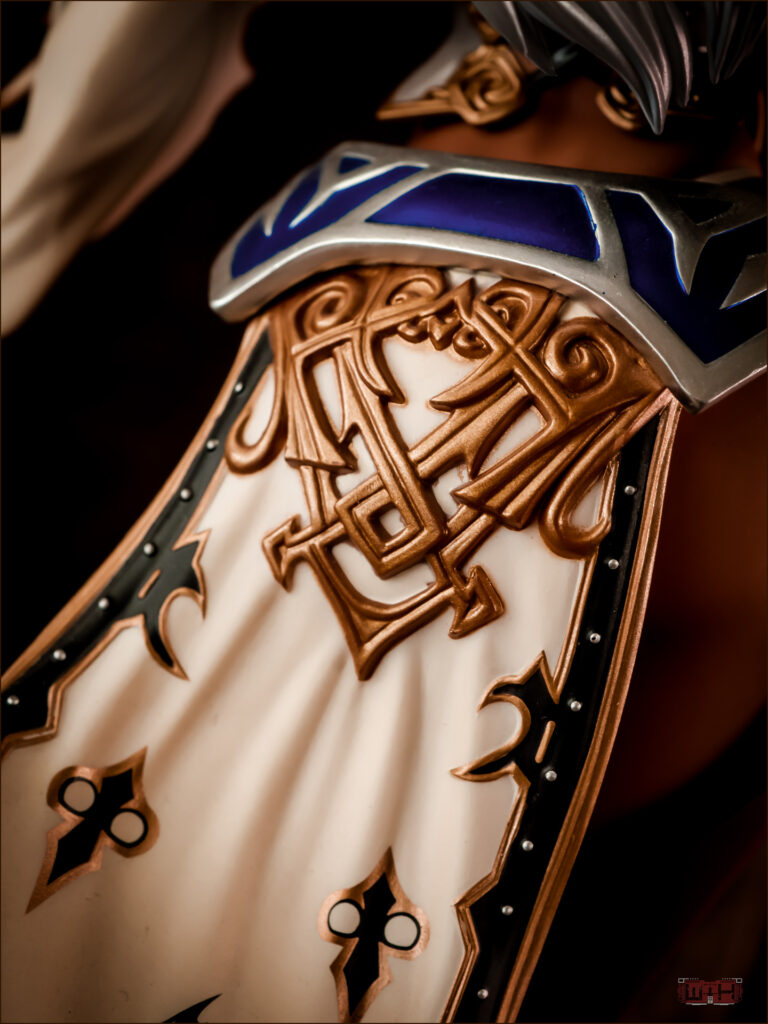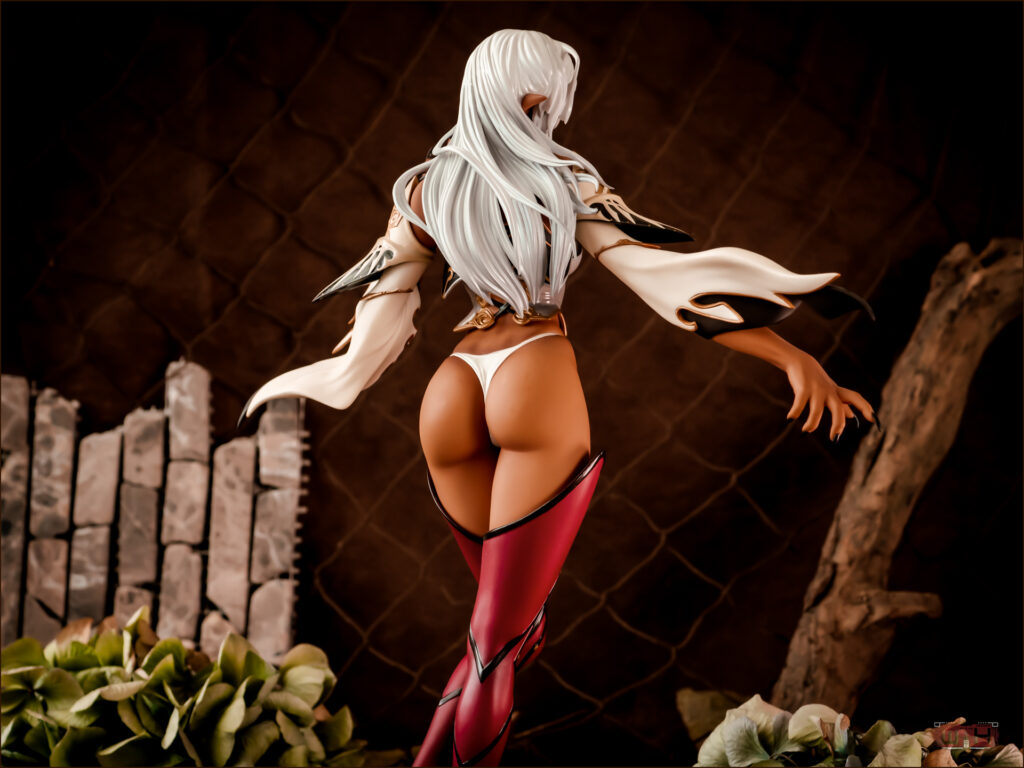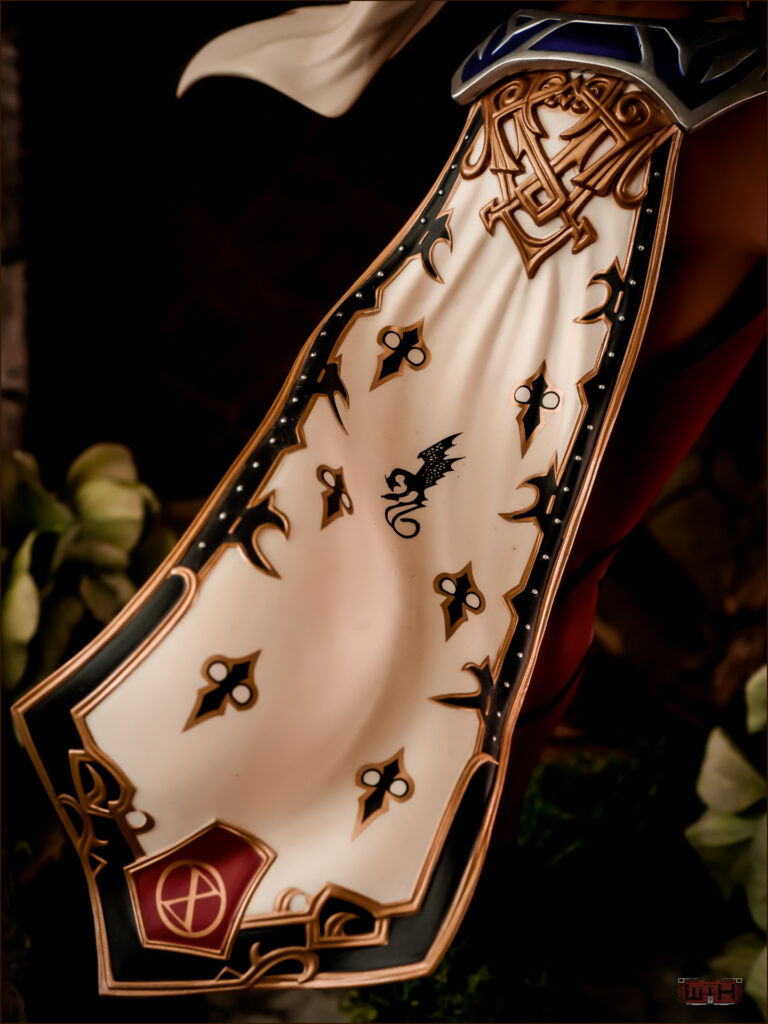 Those hands of hers though, they are big and look kind of scary. Compared to the upper parts of the outfit, the lower parts are lacking, Dark Elf only wears a white thong and a belt around her hips, although the trail behind her is nicely made, it still looks as if one piece of wardrobe is missing. The thigh high boots add a bit more color to the overall design. The figure also comes with a long spear or magical staff like weapon, the dark areas on it are semi-transparent, under the right light you can see it's amber color shining through the tip.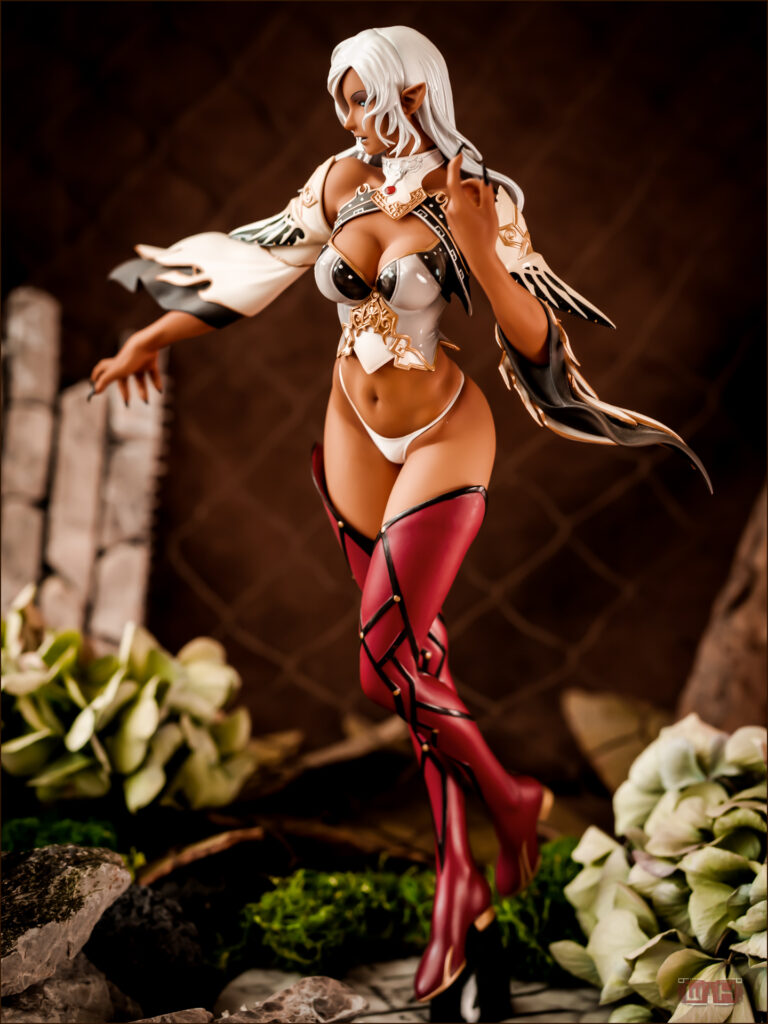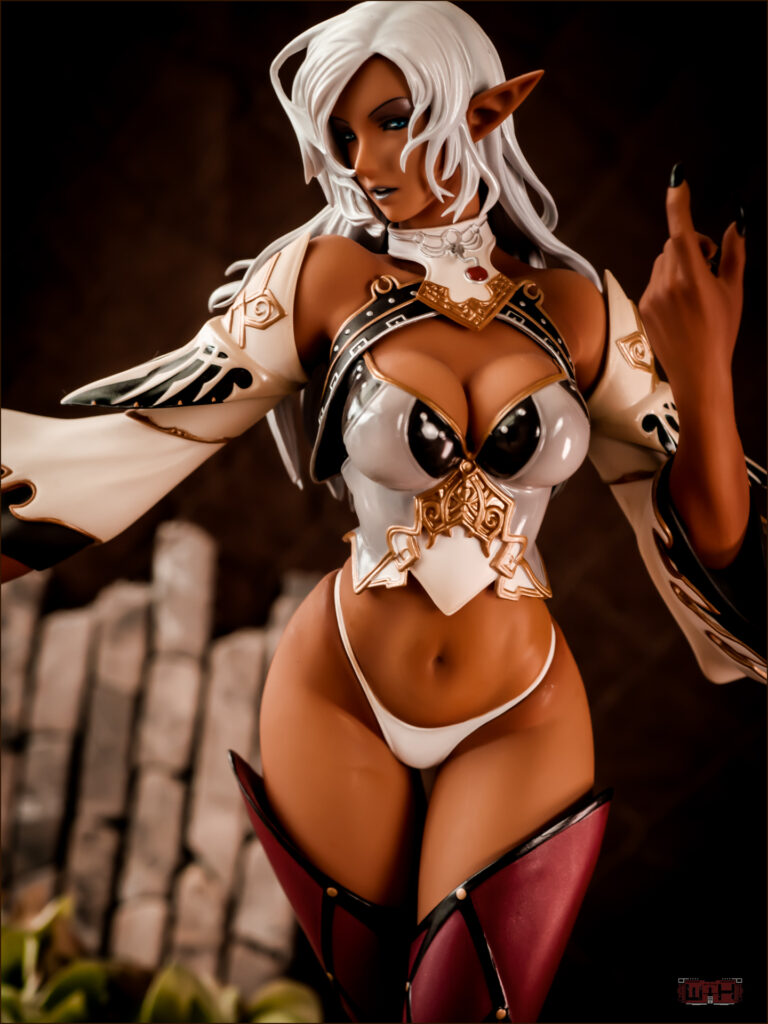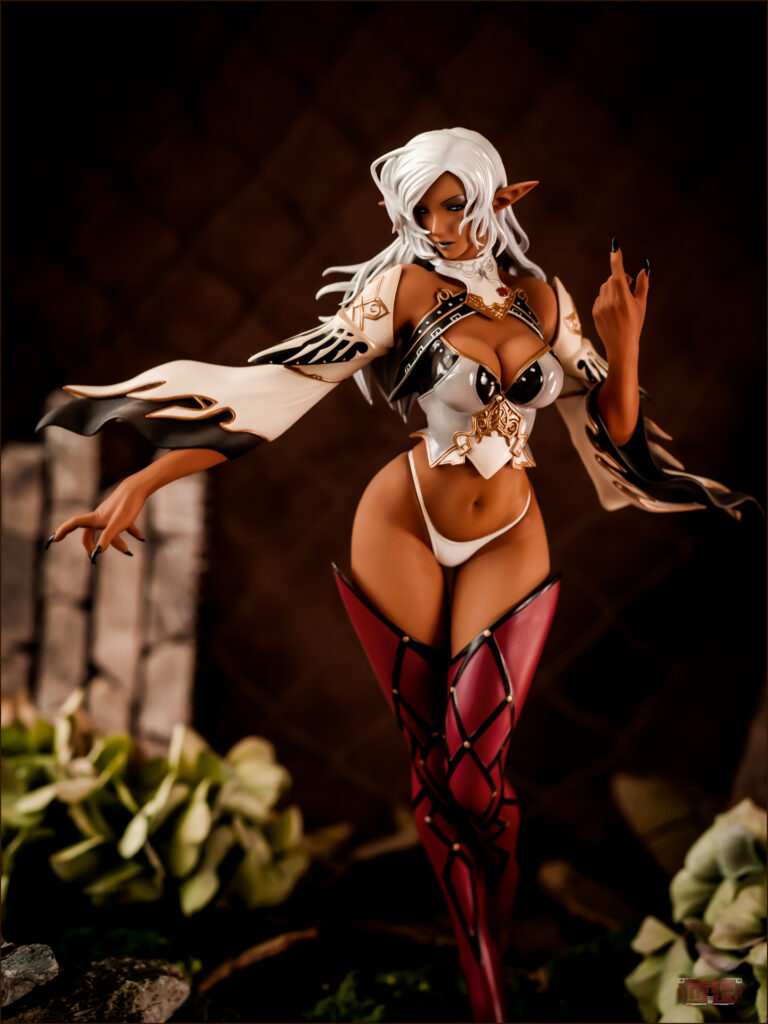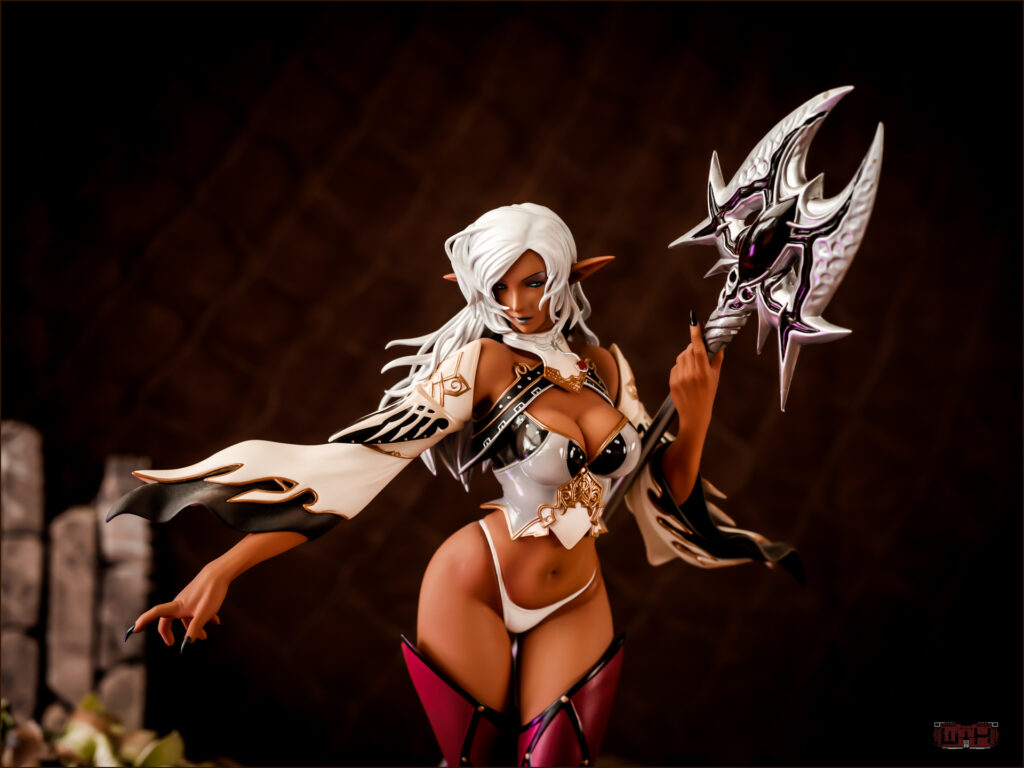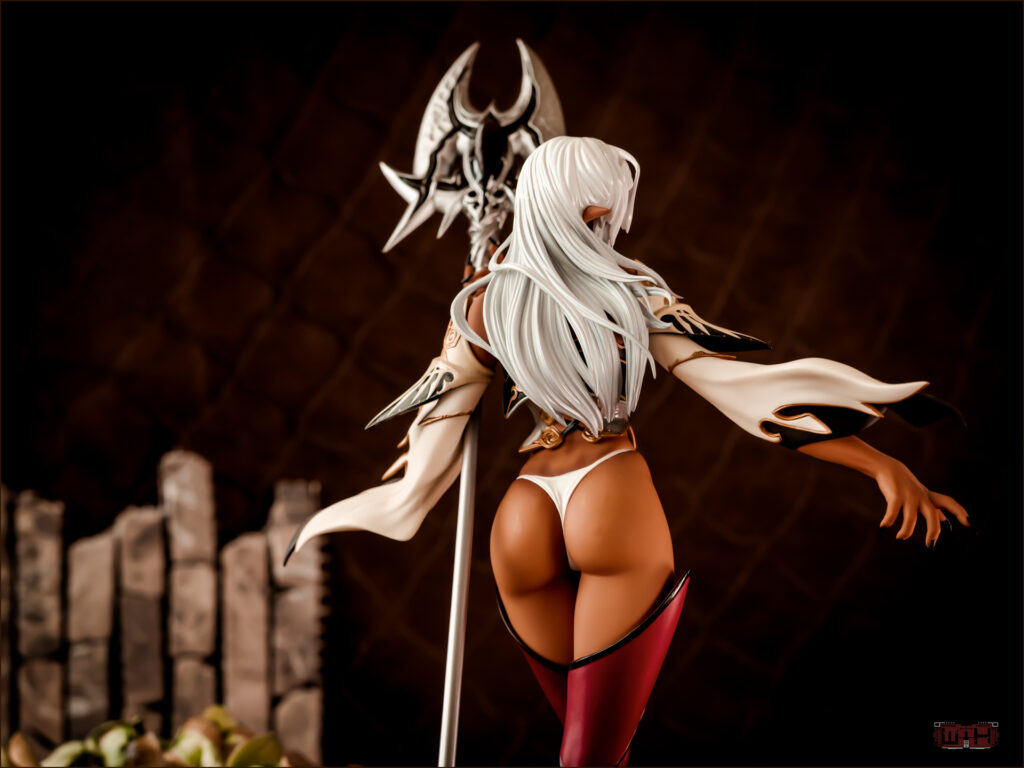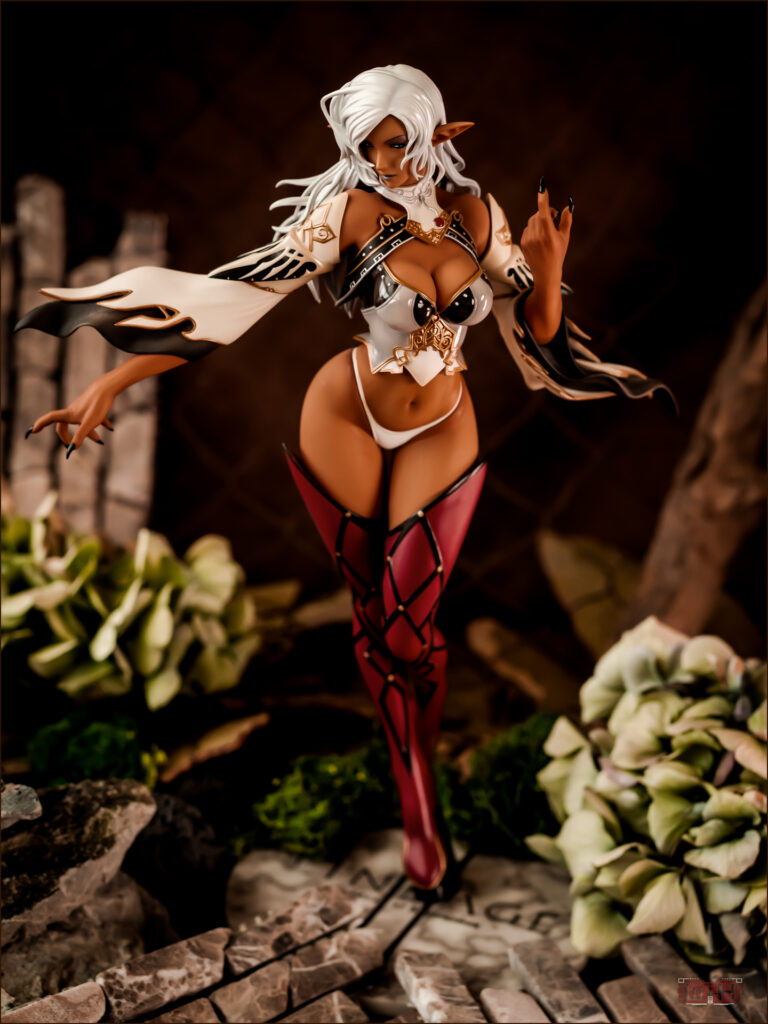 Dark Elf is a great looking fantasy figure, she is having a very detailed face, I really like the distinctive look and style of it and the narrow blue eyes are mesmerizing. Also from today's perspective, she still looks amazingly good. Her outfit is nice and detailed, the thong is a little odd choice compared to the elaborately made top parts, but perhaps also a Dark Elf likes to wear sexy clothes sometimes. A great figure from Max Factory which shows their proficiency and quality of their final products.