Welcome to my review of Eila Ilmatar Juutilainen & Sanya V Litvyak from Strike Witches 2 made by Alter.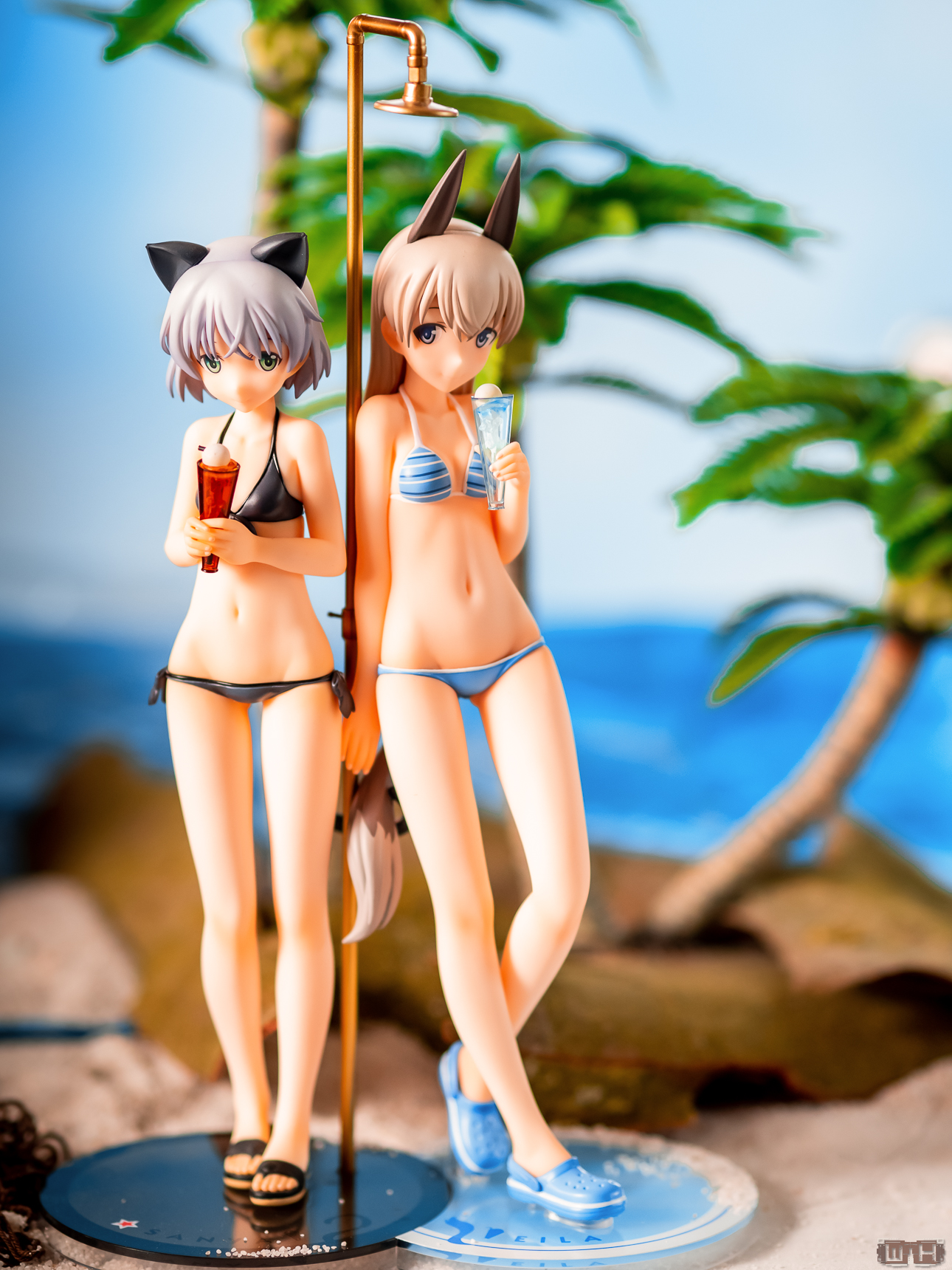 When I looked at the latest figure listings at the shops recently I noticed one thing, they became so damn expensive! 13,000 Yen figures became the affordable category and the top category is close to 22,000 Yen. If this trend continues I don't know what to do, completely turning my back to the figure hobby is not an option for me. Maybe a good time to take a closer look at my figure wishlist. There I noticed a few figures like Mefmera , Kouwan Seiki or Tomoe.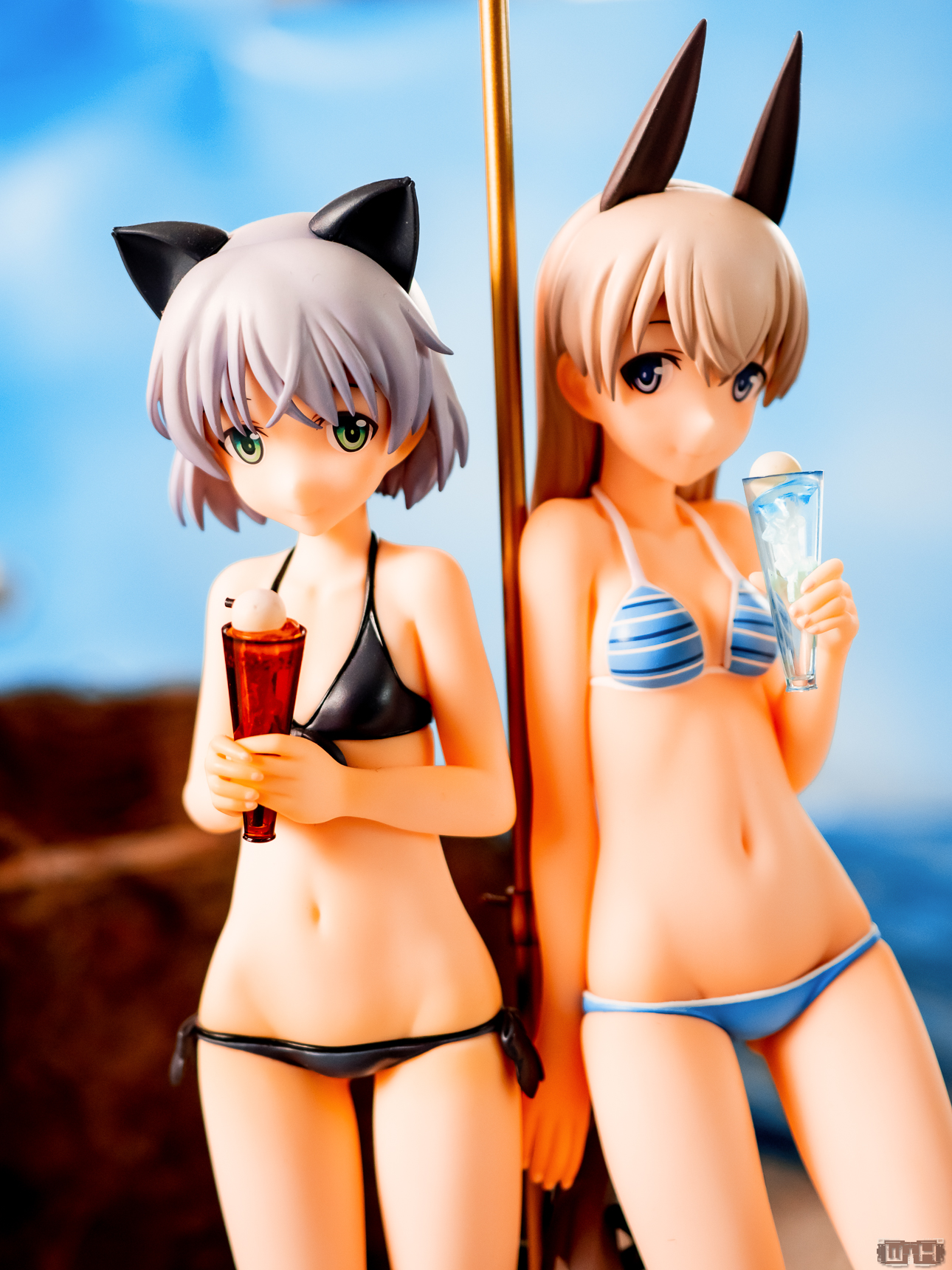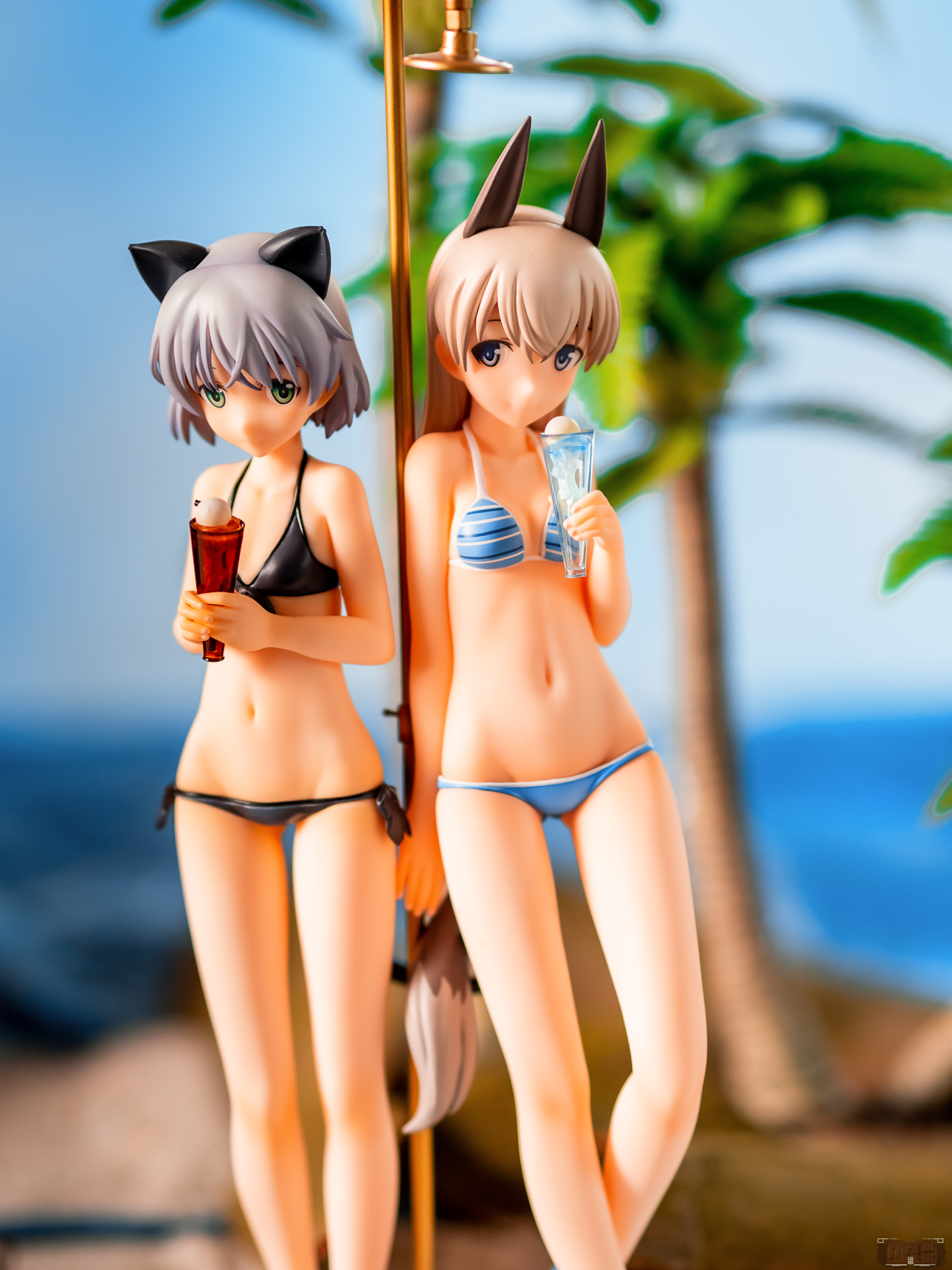 I also noticed VaistarStudio on Twitter some time ago, a super talented figure photographer, who also makes excellent stages for the figures, here I saw these figures and thought that Eila & Sanya looked quite great as pair.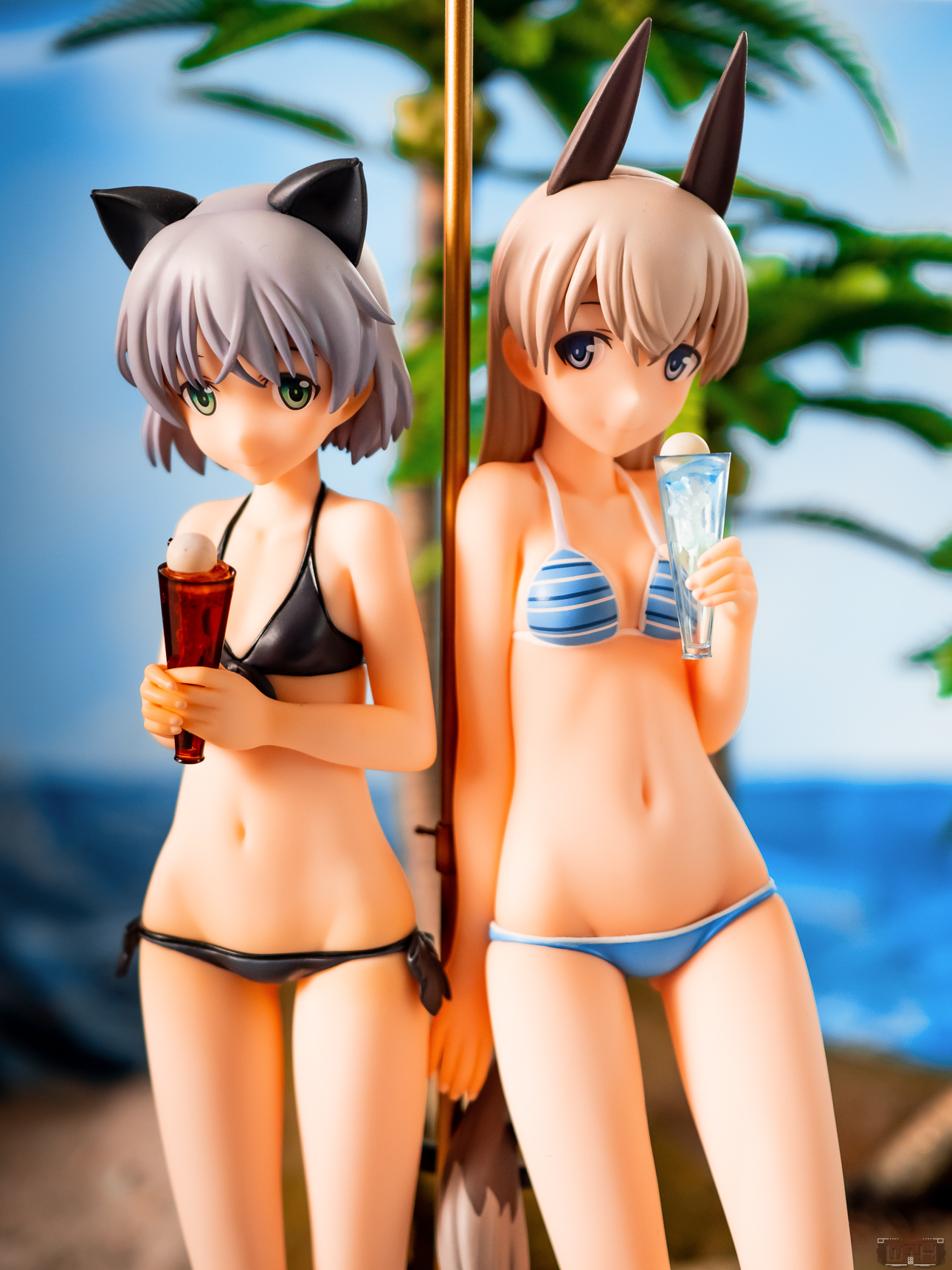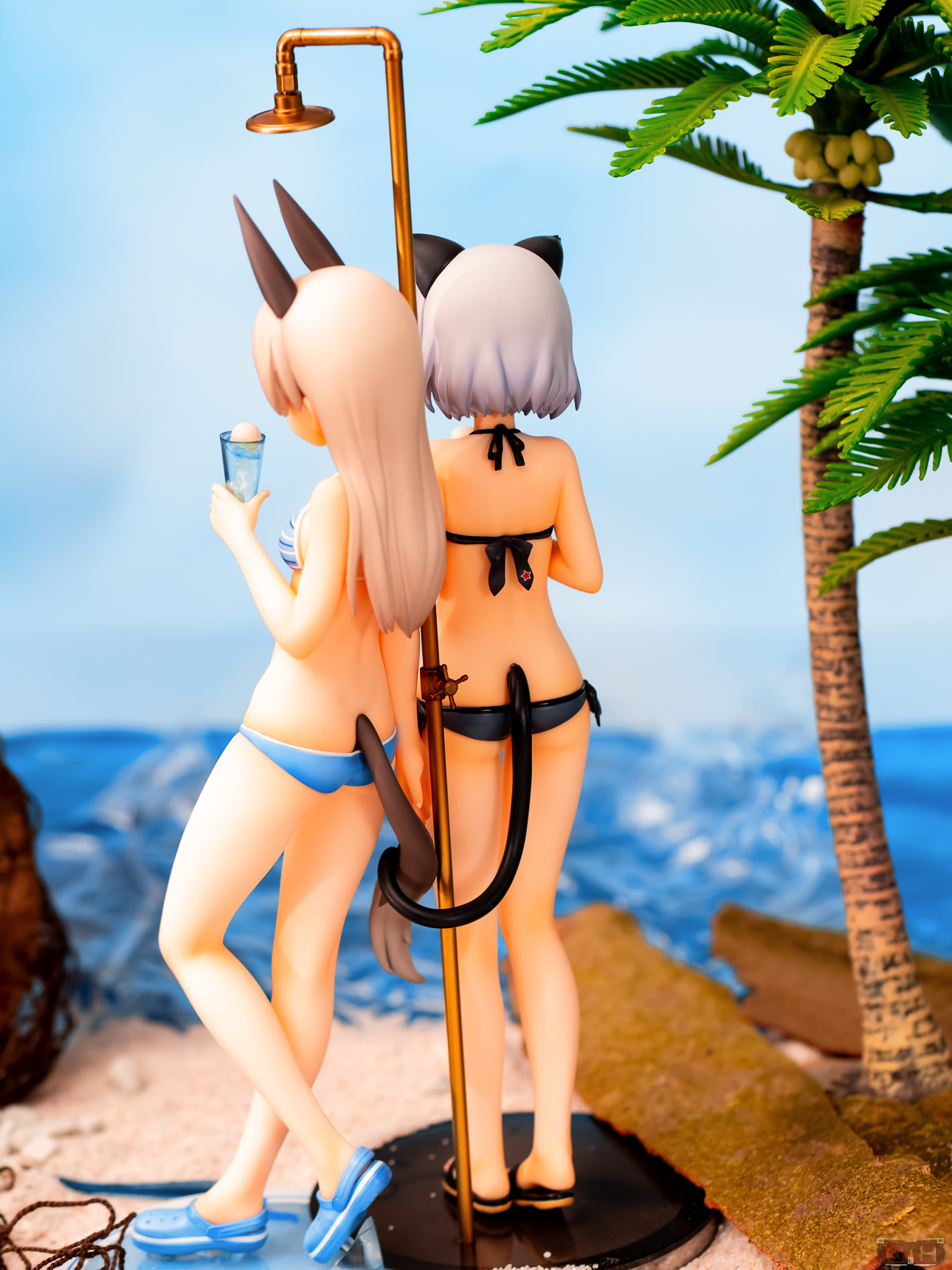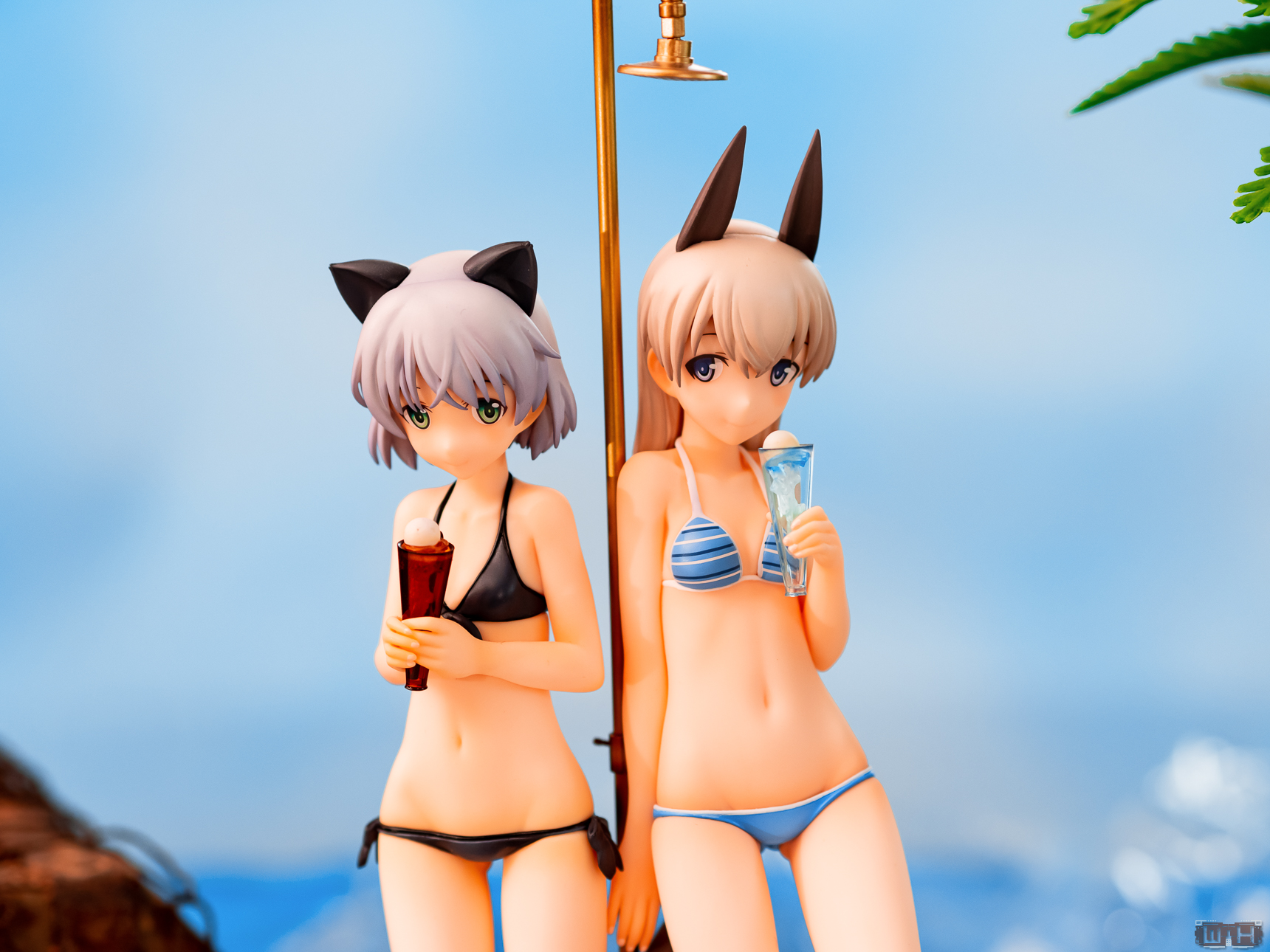 The figure pair was manufactured by Alter. From base to shower head the whole combination measures 23 cm and the scale is 1/8. An less often used scale after 2017, since 1/7 is already the standard. What is odd about the figures is the release date, Strike Witches aired around summer 2010, but this figure combination is from spring 2016.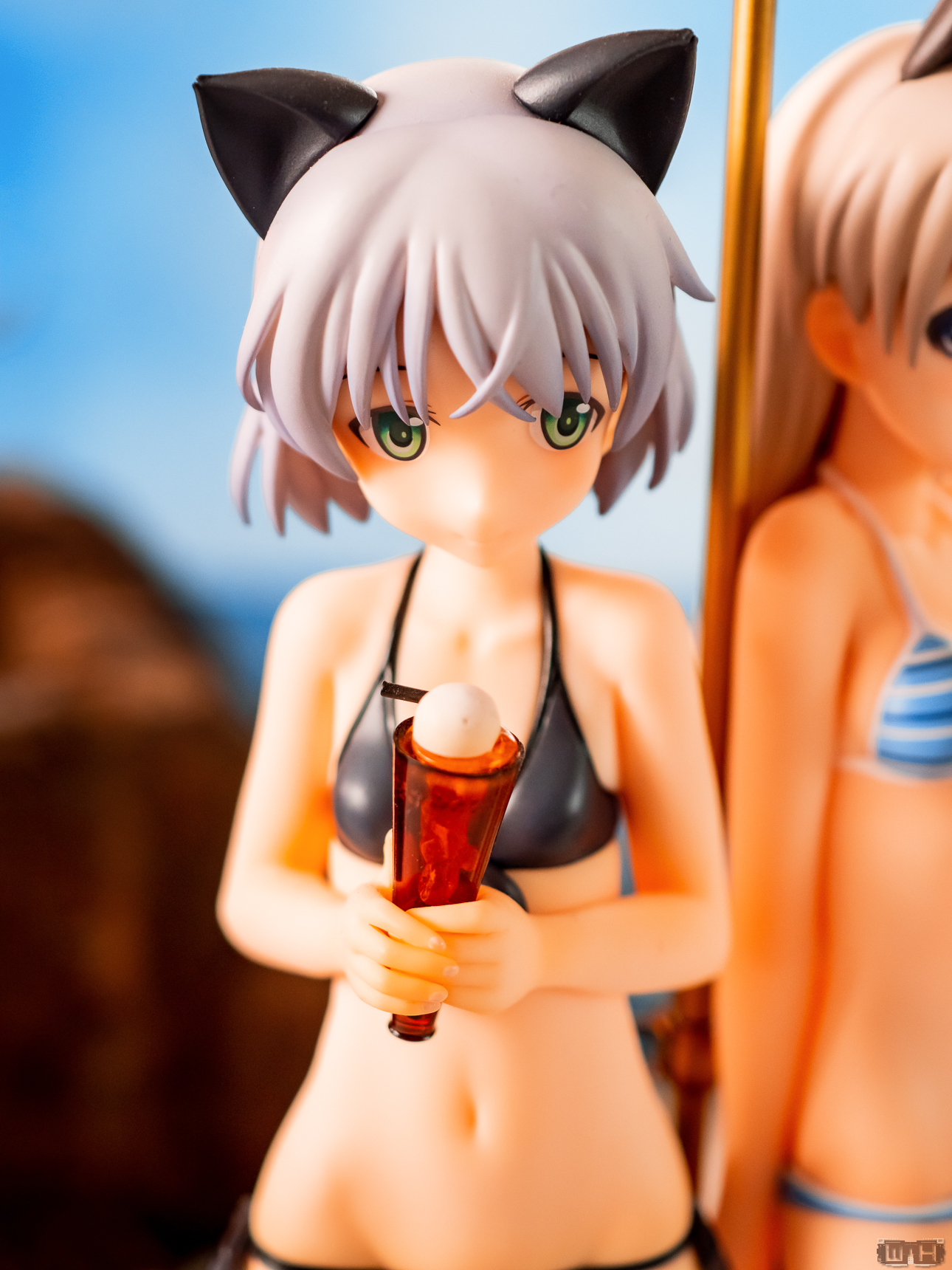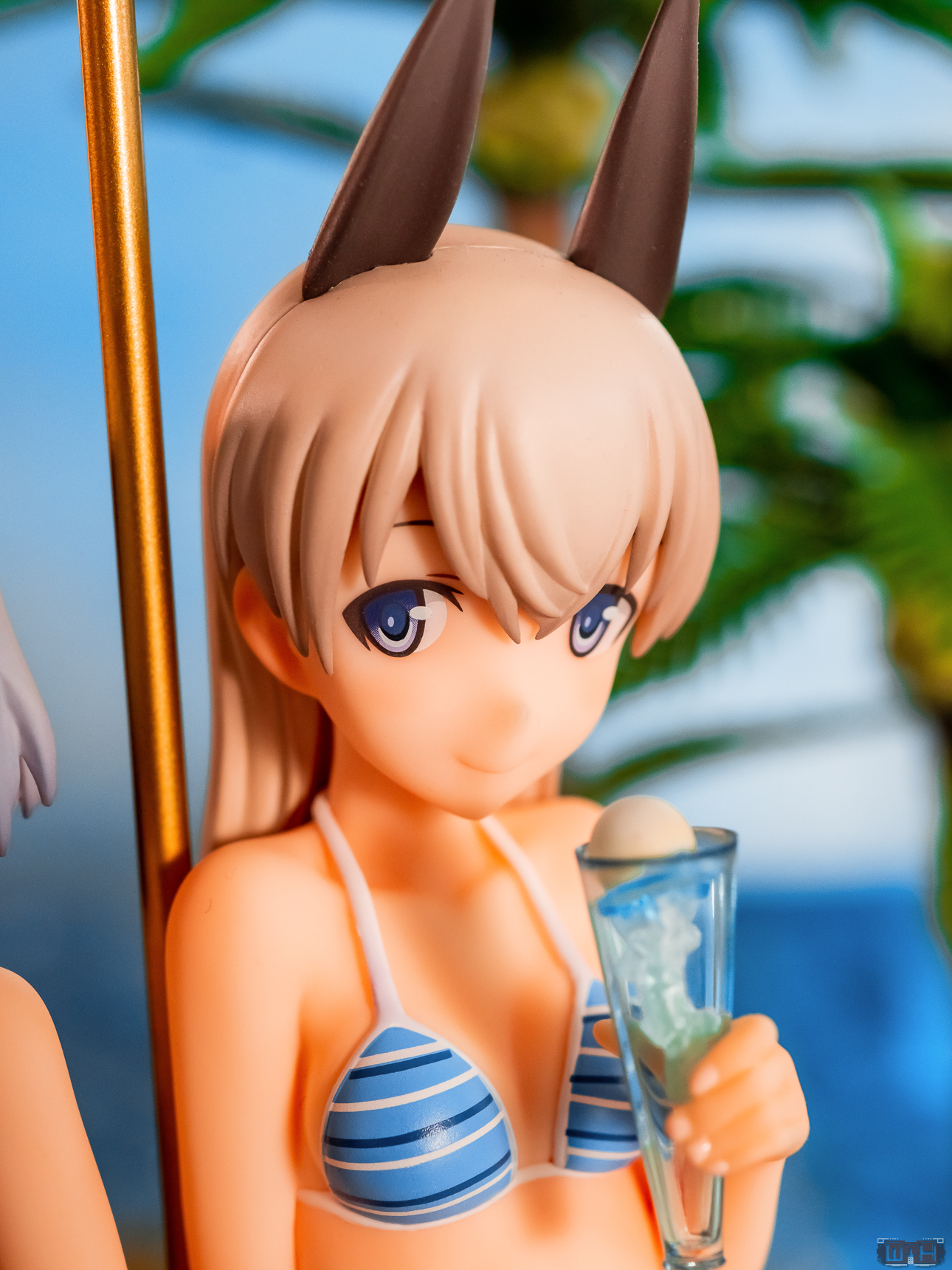 The figure couple is quite cute, I like the chilled pose of the girls under the shower installation.
First of all I like that figures are made as a pair, at the backside you see how their tails are entwined with eachother. The two girls holding their long drinks with ice cream and tiny straws. Alltogether a summerly atmosphere is created.
Eila has a beautiful face and a great smile, Sanya seems a bit nervous here, but also has a gentle smile on her face.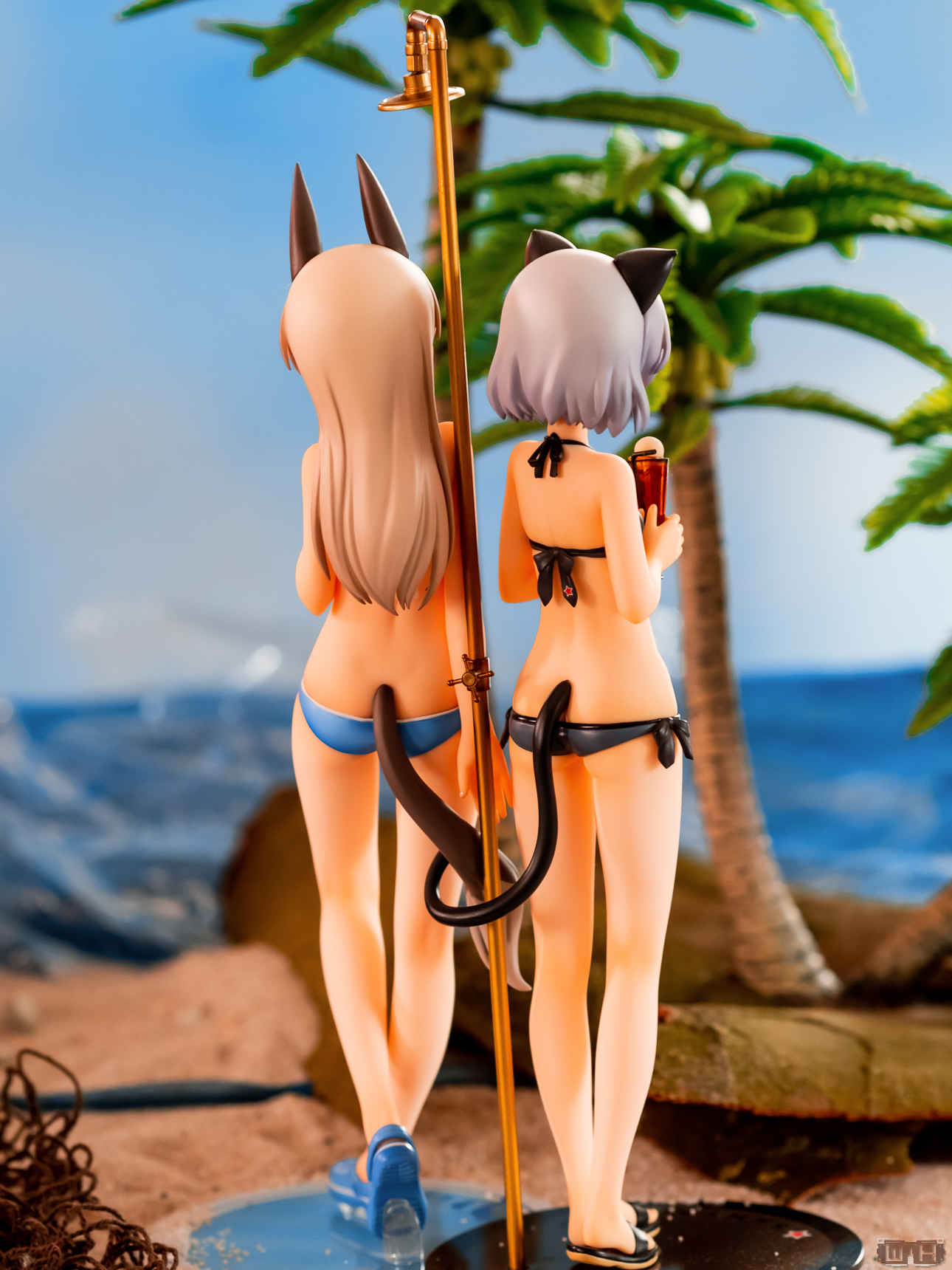 The bikini design is very skimpy with the low cut panties, Sanya wears a black bikini with soviet star and Eila's is wearing a blue white bikini with striped top. Even with the skimpy bikini's both figures aren't what is considered sexy, the anatomy is like the whole franchise on the skinny side, although they have long legs and a nice looking midsection with cute bellybuttons.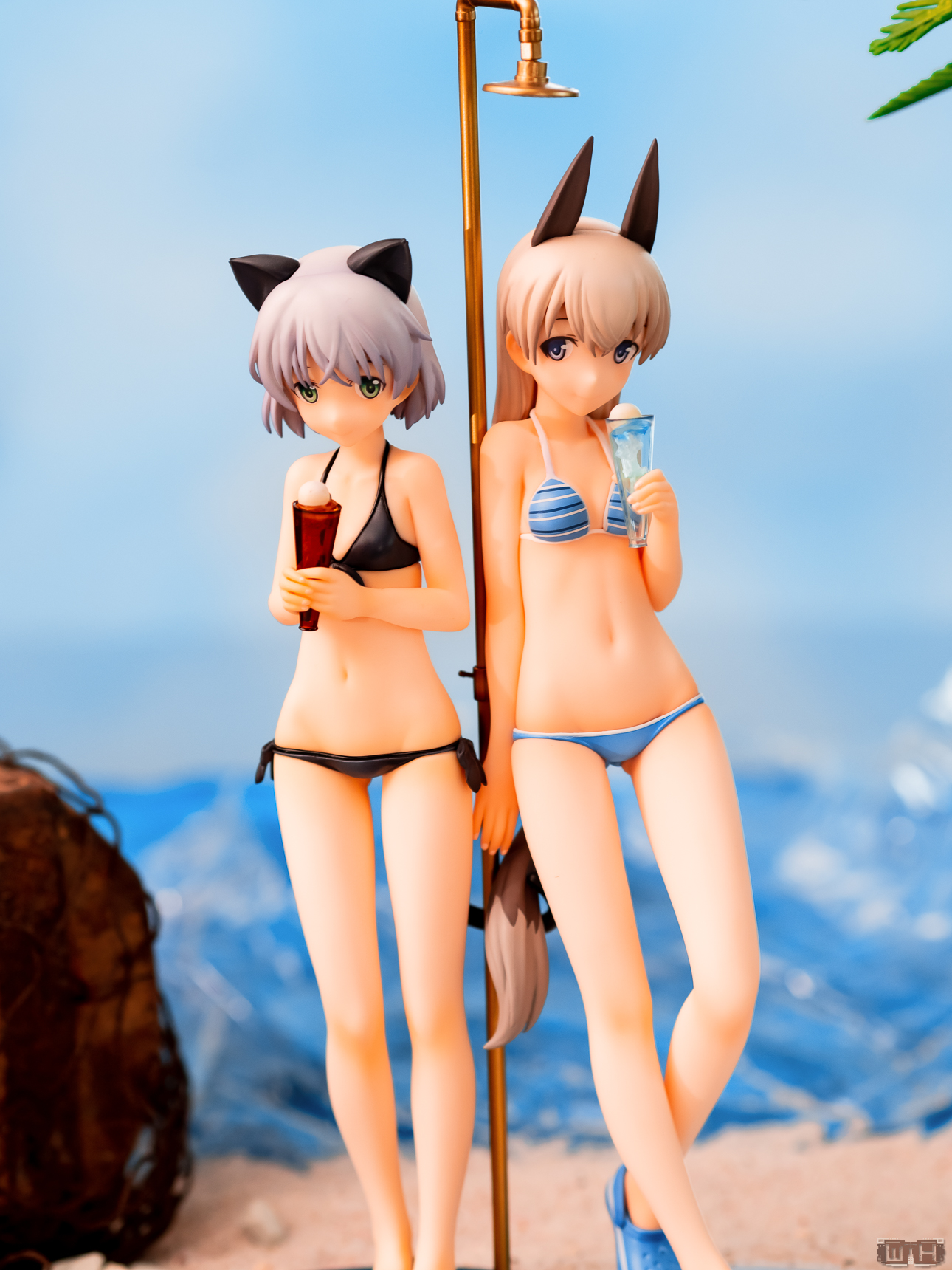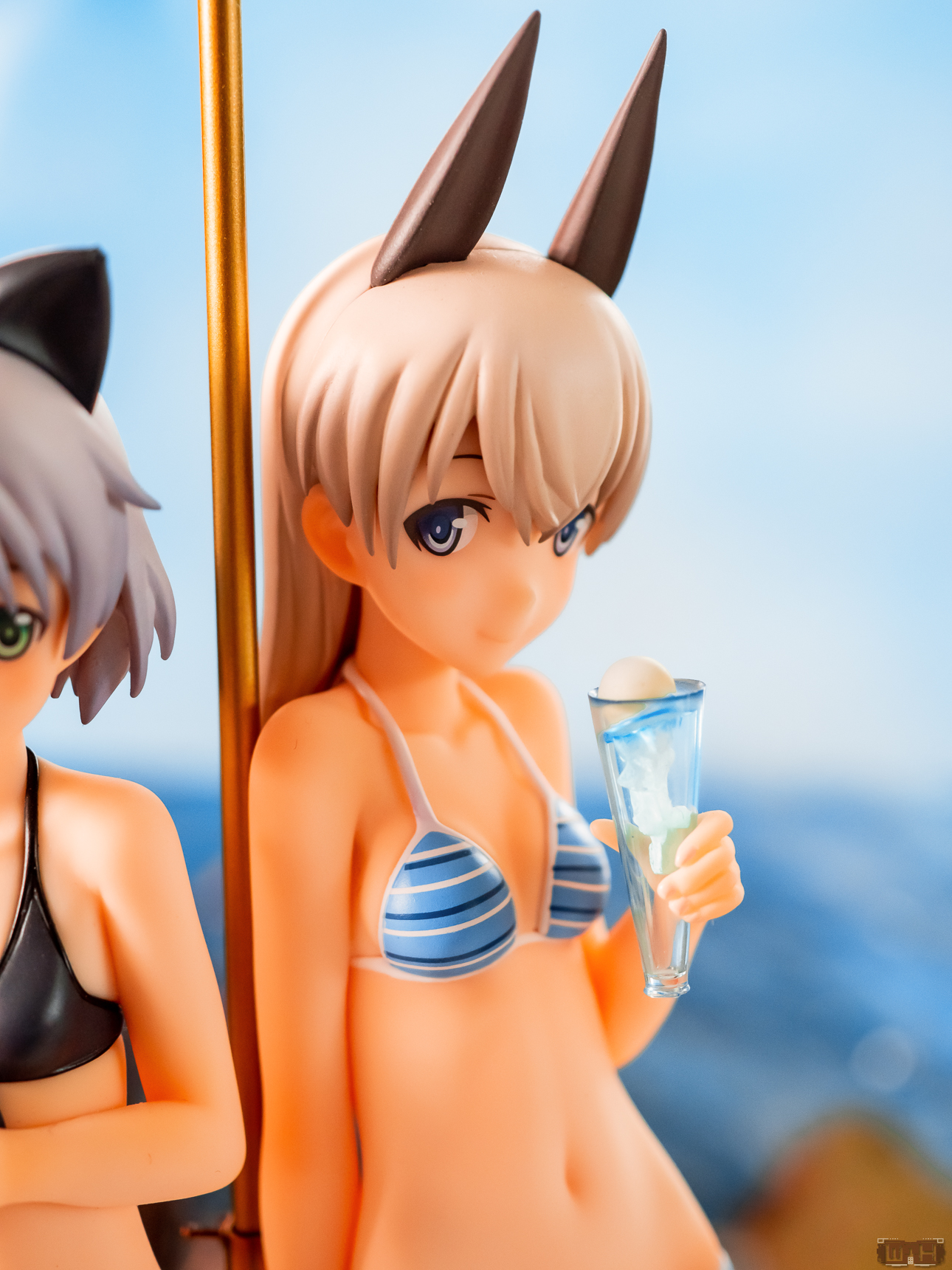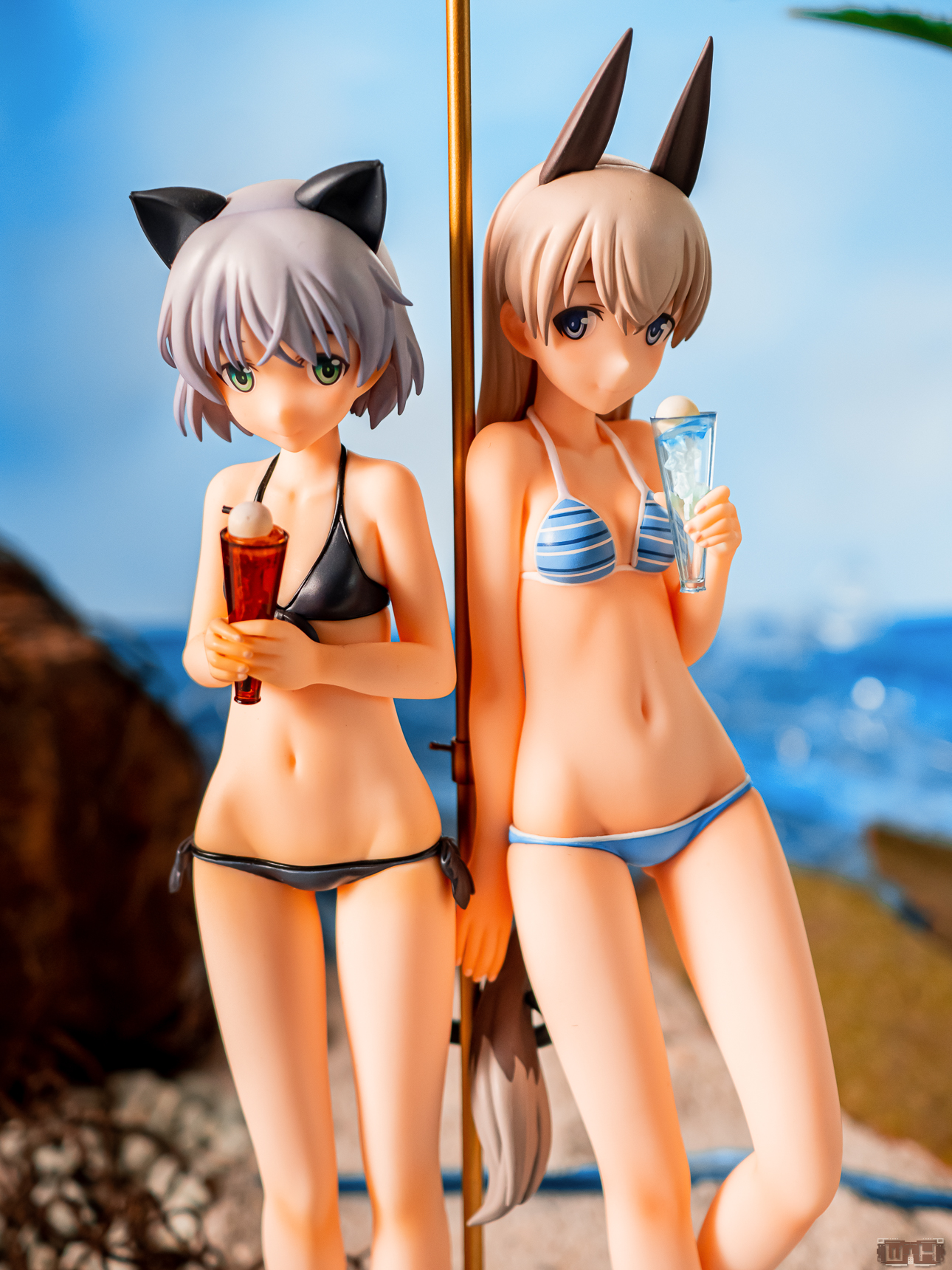 I have watched Strike Witches season 1, season 2 and Victory Arrow, but I skipped Brave Witches, since I didn't want to get used to new characters. Fortunately, a continuation of the old storyline is scheduled to be aired this year, named Strike Witches: Road to Berlin.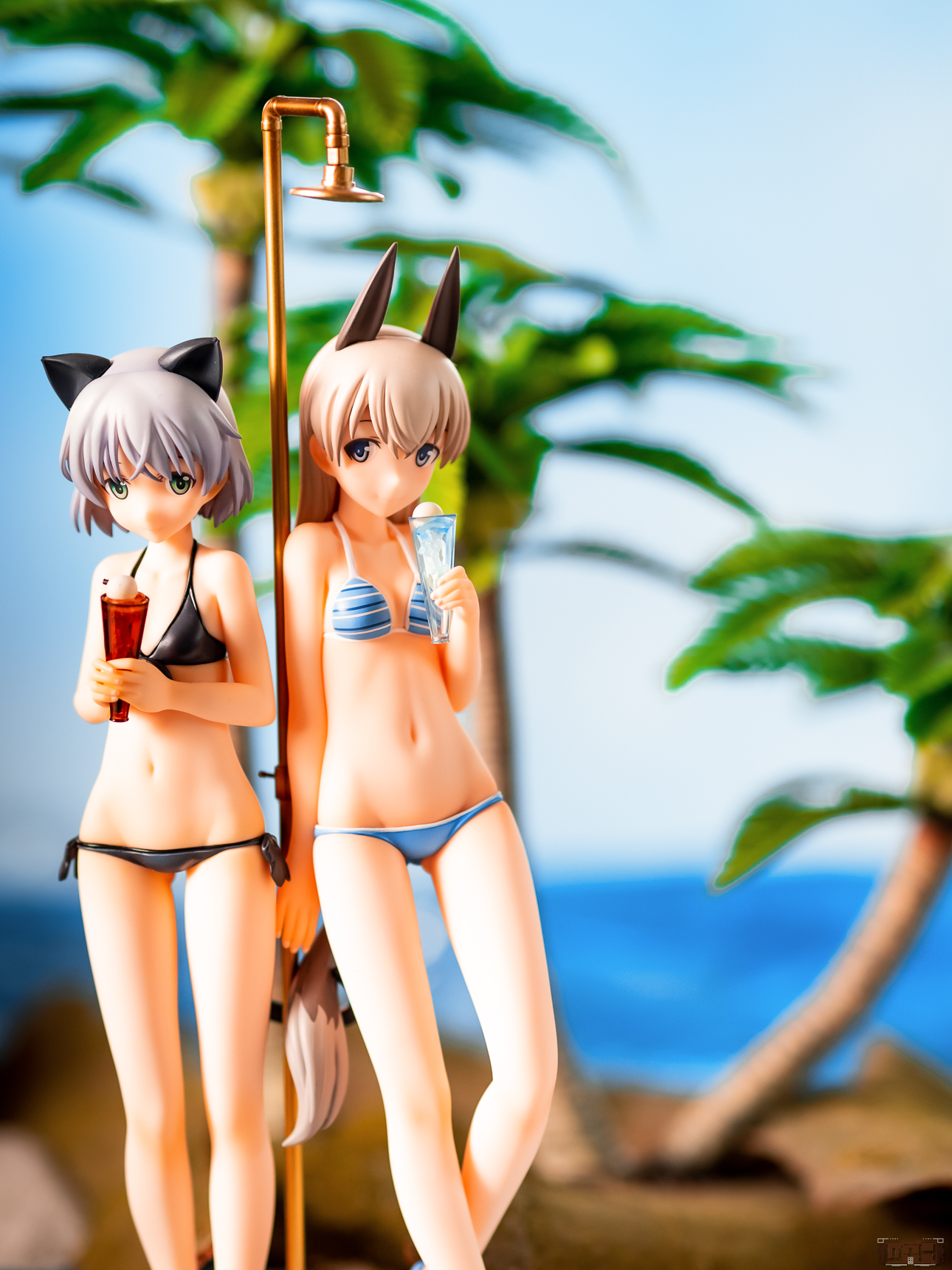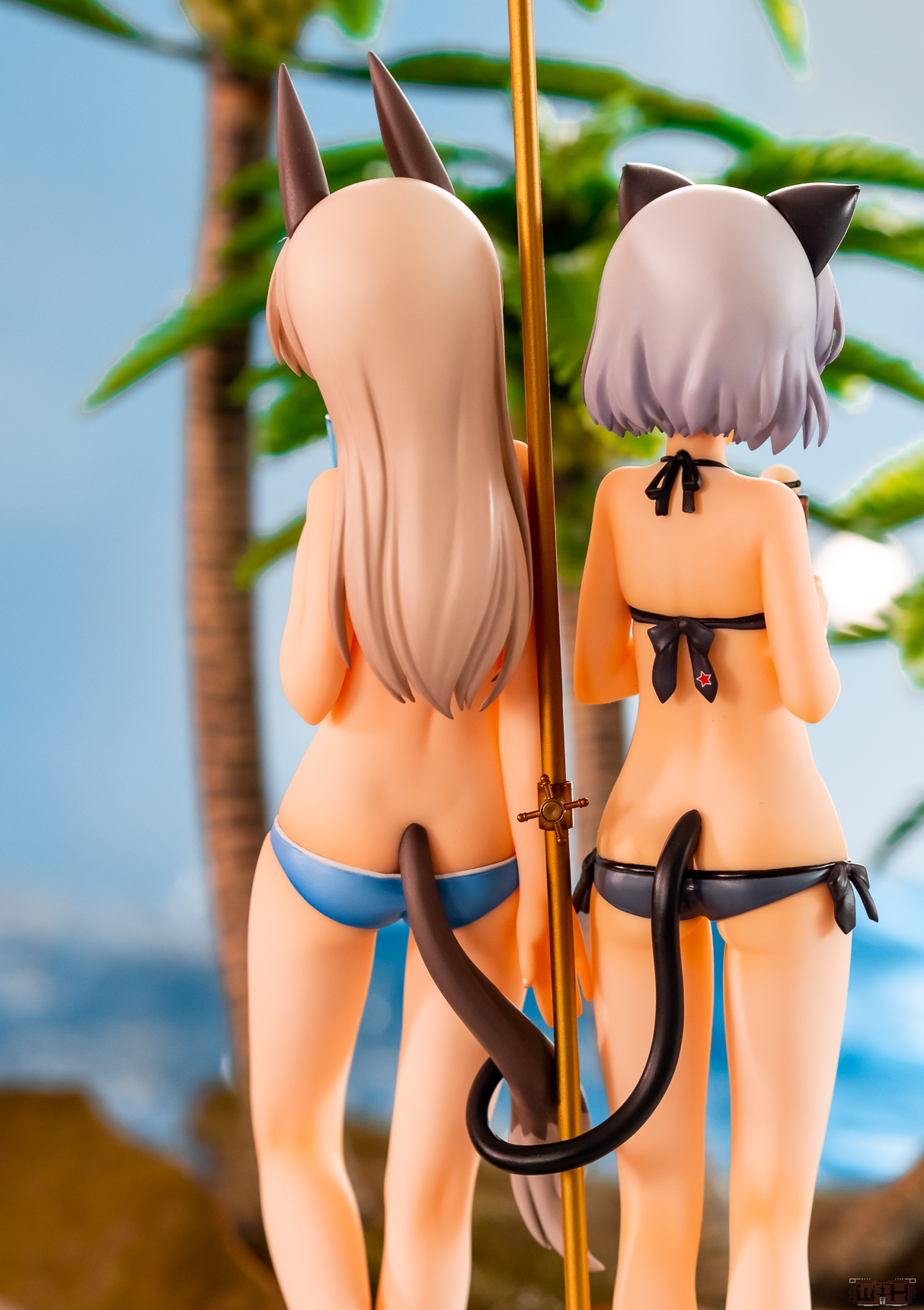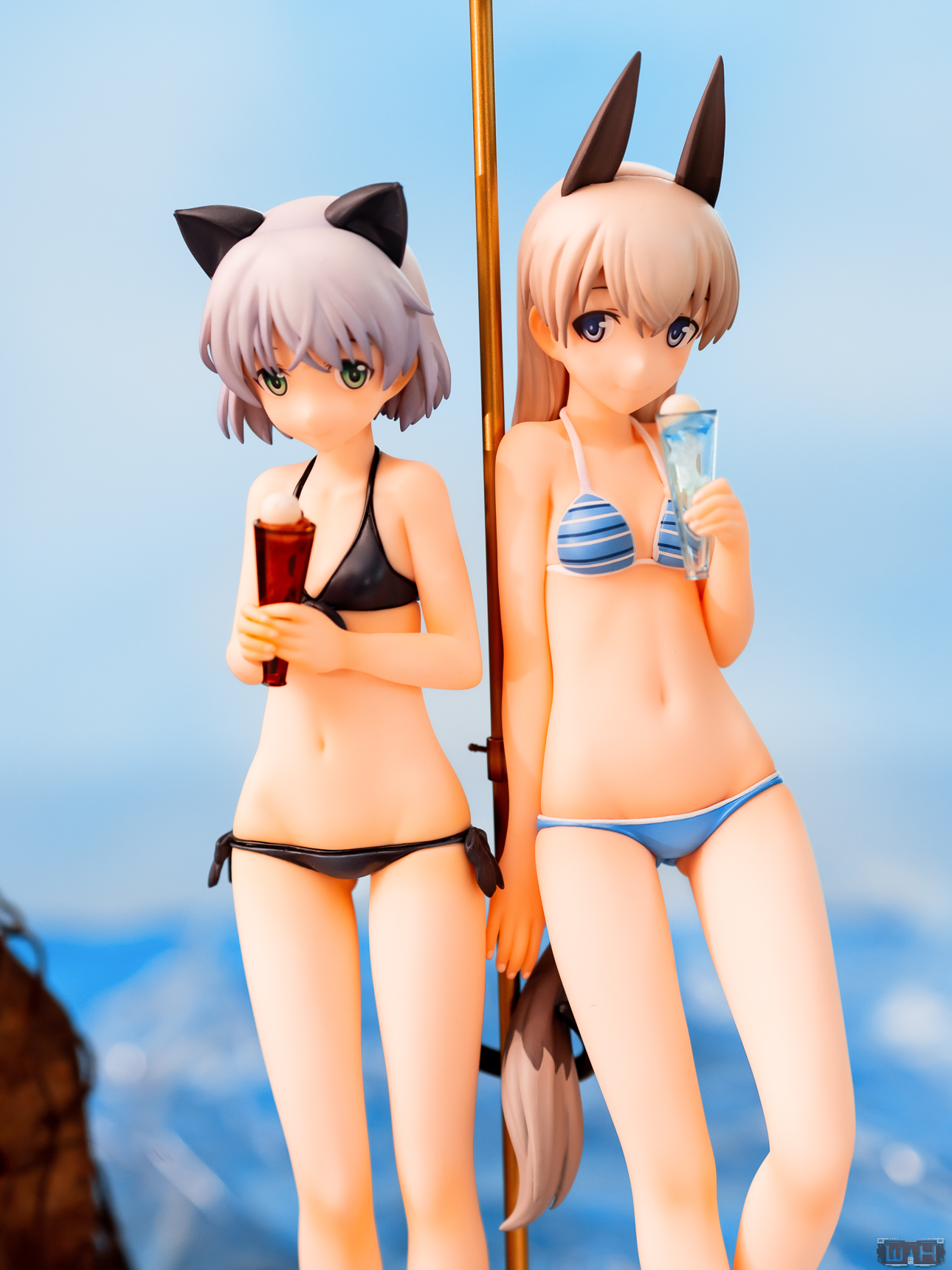 Eila and Sanya share a deep friendship watching them interact in the anime was always heartwarming and sweet. Eila is my favorite of these two, Sanya has a low profile, but that is also cute. Eila has the ears of a wolf and Sanya those of a black cat.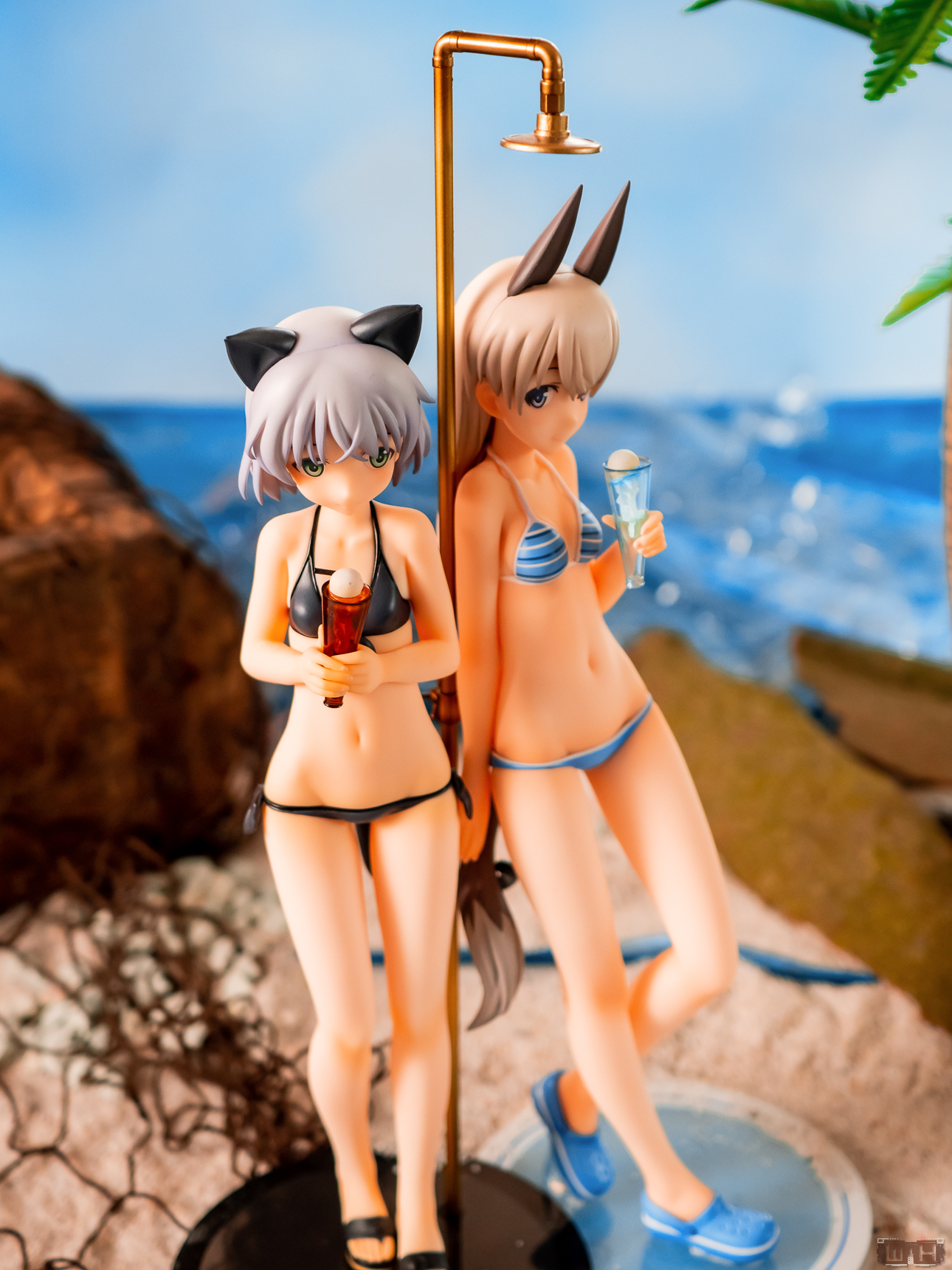 Final Words
Eila Ilmatar Juutilainen & Sanya V Litvyak – summer version is an interesting and charming figure combination.
I'm a big fan of such figure combinations and this one is done especially nice, both are cute figures with nice pose and articulation. In 1/8 scale everything is quite small, not to say tiny, but the general quality of the figures and the accessories is very high and is solid, although one should pay attention to not lose one those tiny straws. Obviously they aren't very curvy figures what I would prefer nowadays, nevertheless they are very cute and have a nice holiday feeling.