This is the first post of 2020, since I have no new figures at the moment I will show you pictures from my last photosession, the figure is the Clannad heroine, Fujibayashi Kyou as gym storeroom version from Kotobukiya.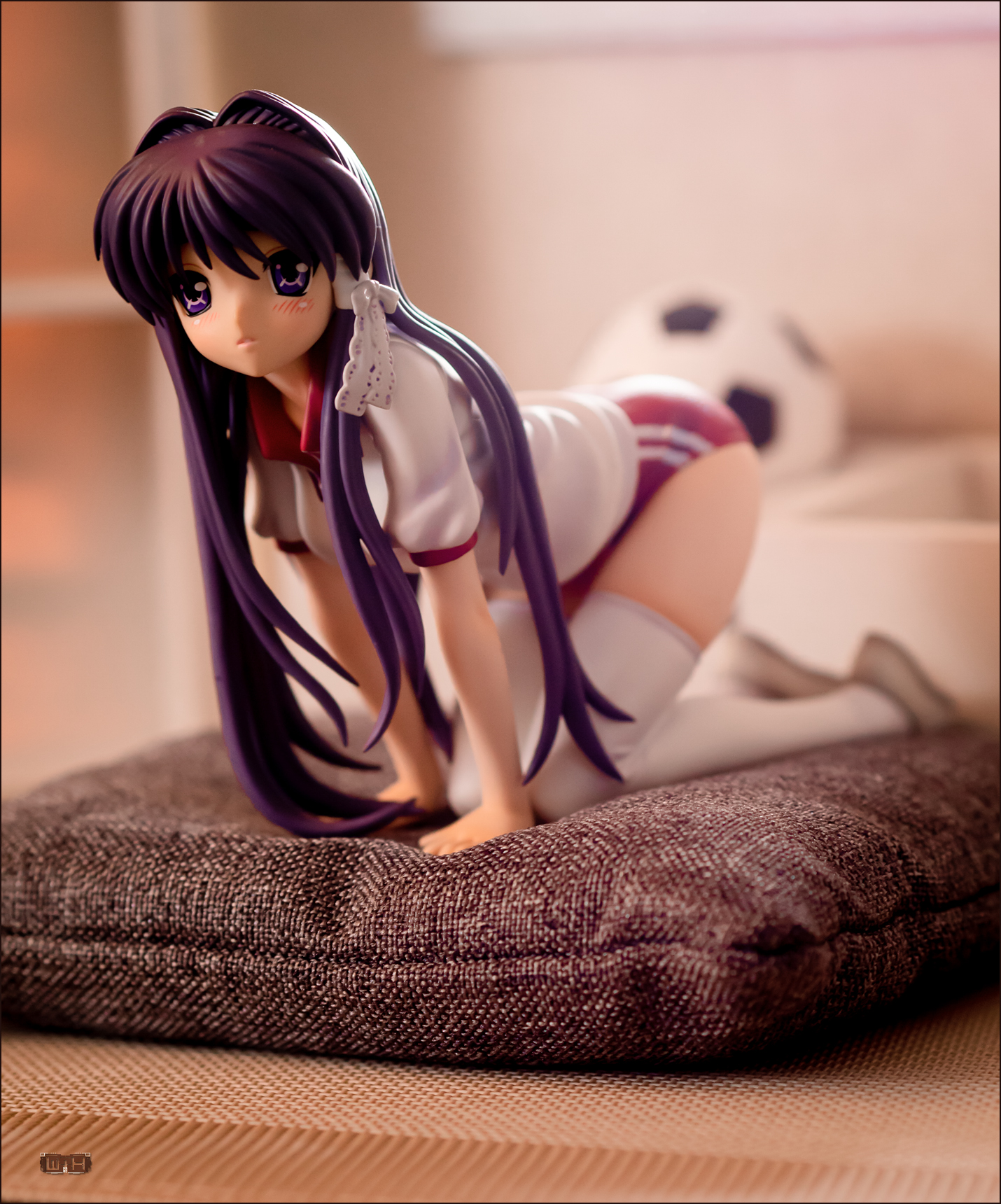 Kotobukiya adapted the figure from her popular storage room scene in the Clannad anime. She is a figure from the year 2010. I just got her recently from my friend at miettechan. We sometimes send figures to each other even when we live 10.000 of miles apart. And I took in Fujibayashi Kyou from Kotobukiya, I liked the figure and so I was happy.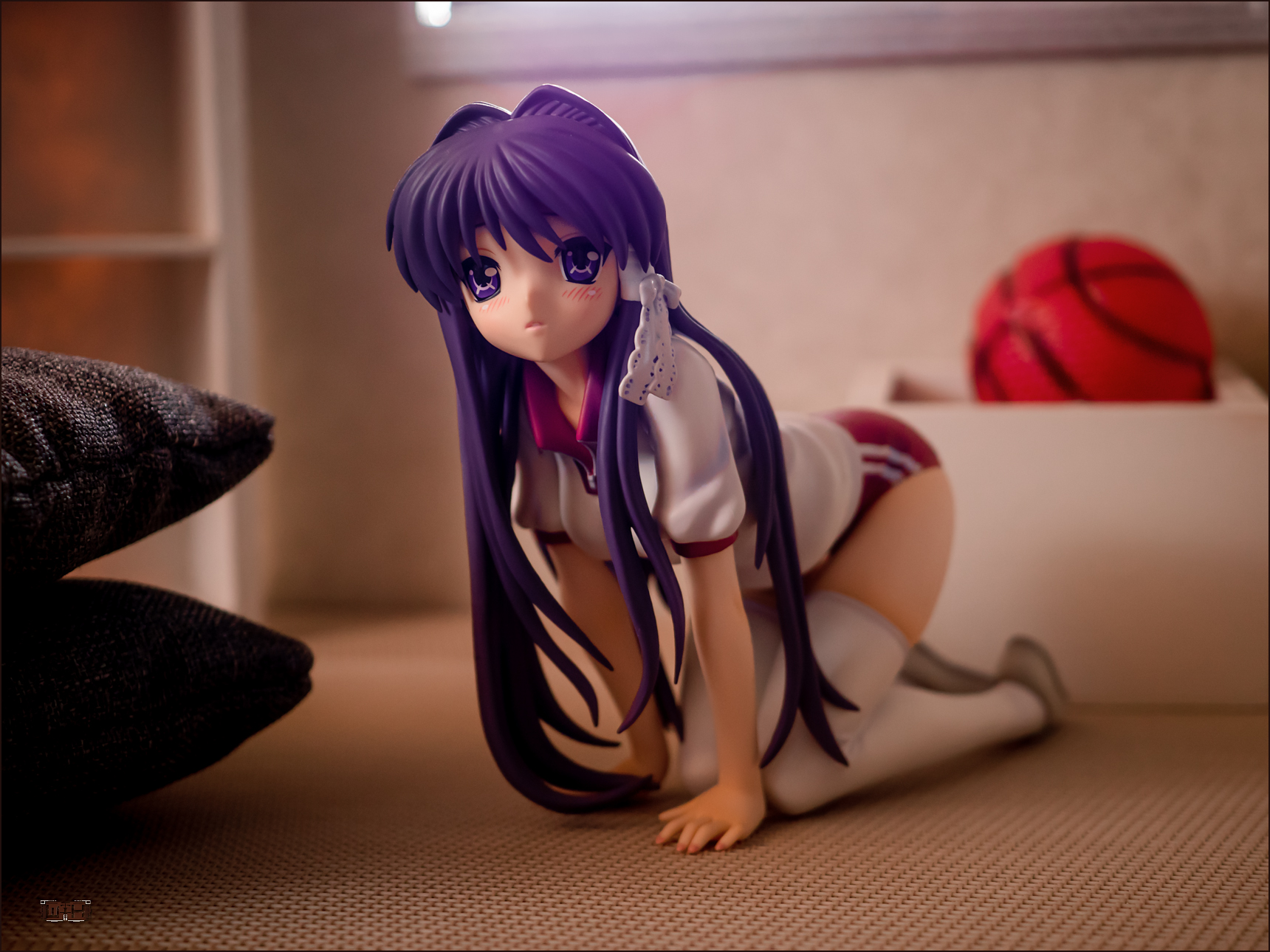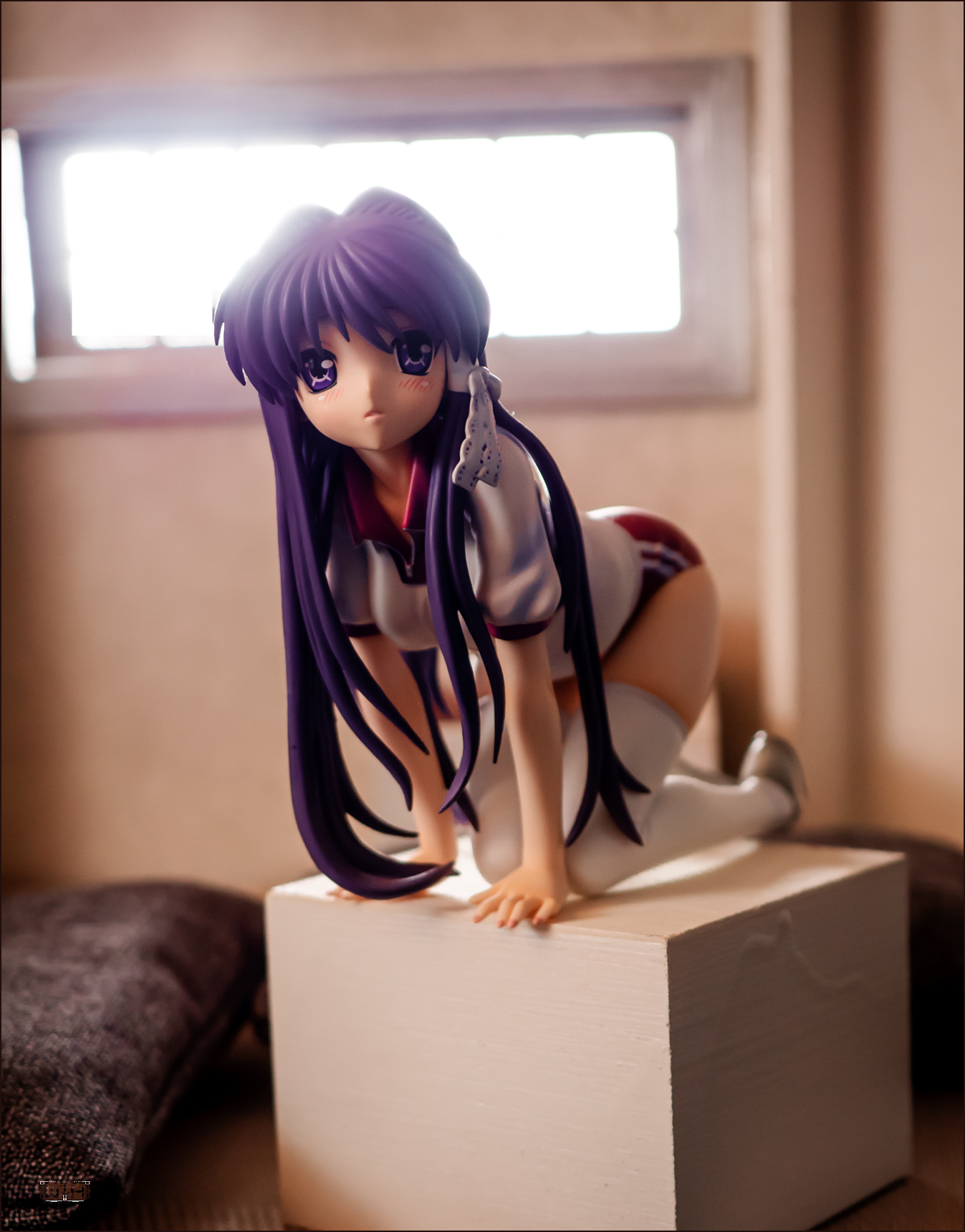 I still remember Clannad to be a show that made me cry a lot, some events were quite melodramatic and overwhelming for my heart, but some things were also quite happy memories for me, I can't say it was a bad experience to watch Clannad and Clannad After Story. One time I would probably like to rewatch it.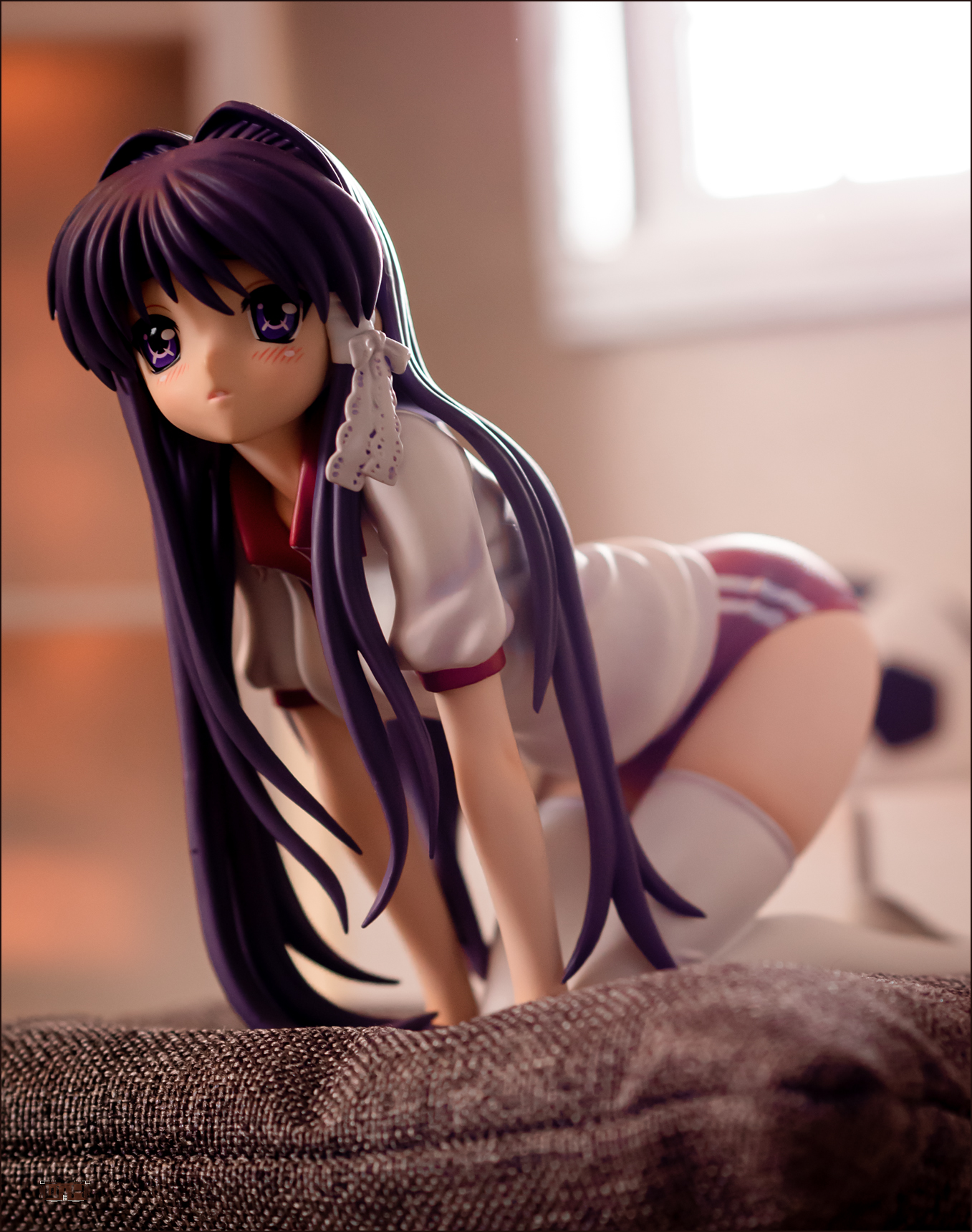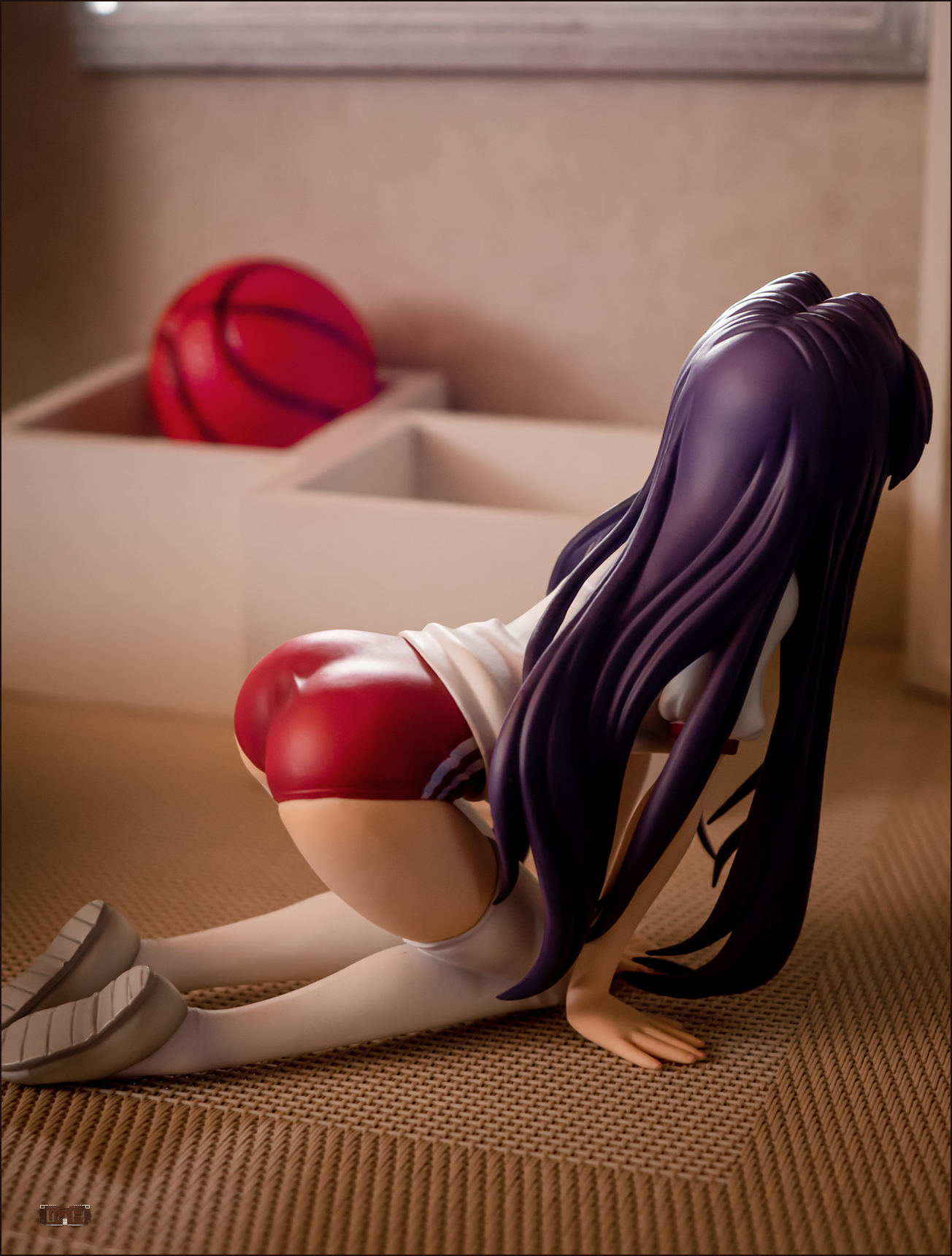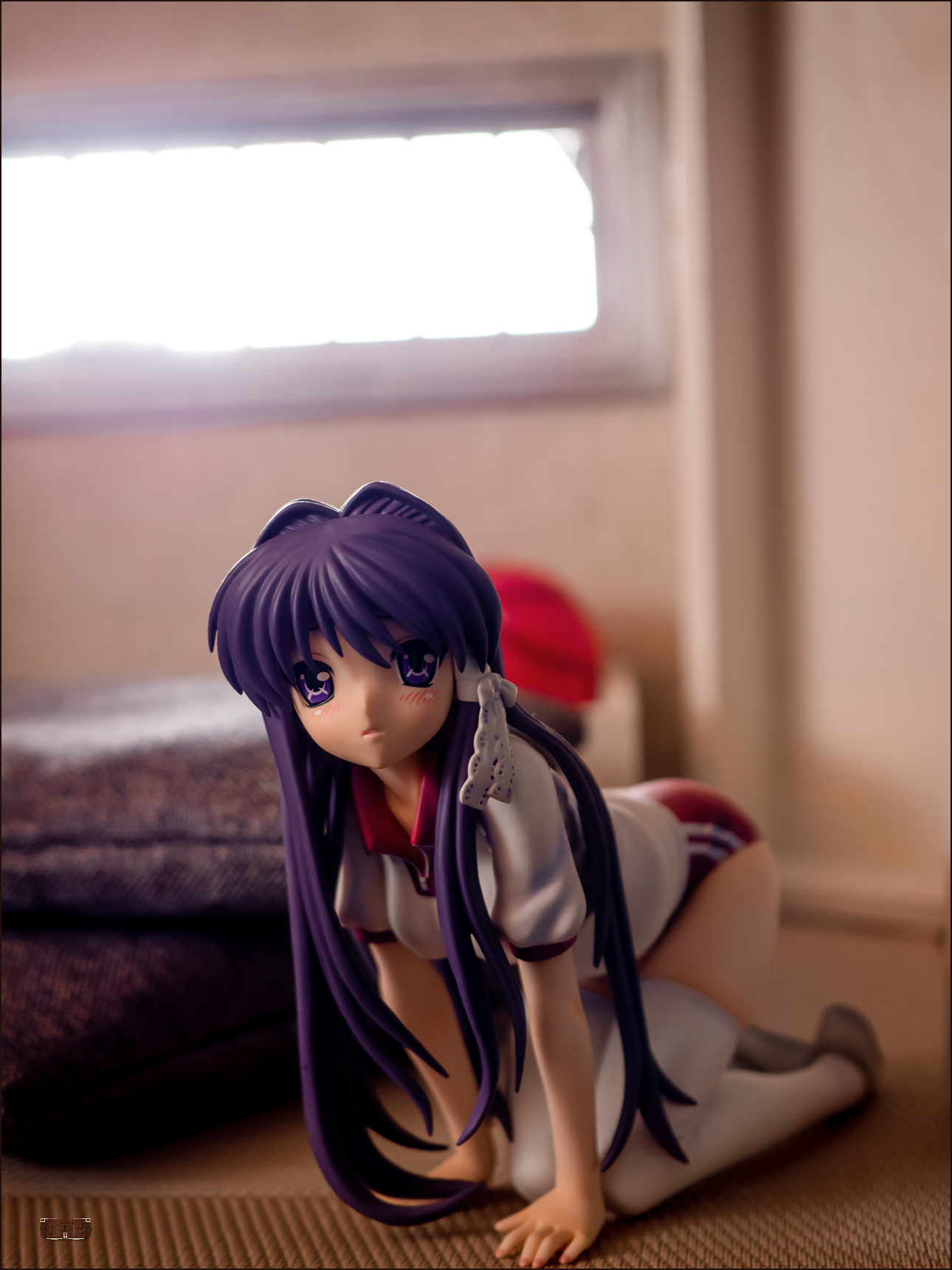 The figure is scaled 1/6, although the pose is rather compact the figure still looks big afterall she measures 12 cm in height. Another feature of the figure is a realistically sculpted vaulting box, I have put it somewhere, but could't find it on the day of the shooting. Typically for Kotobukiya's 4-Leaves label the figure also has a cushion base.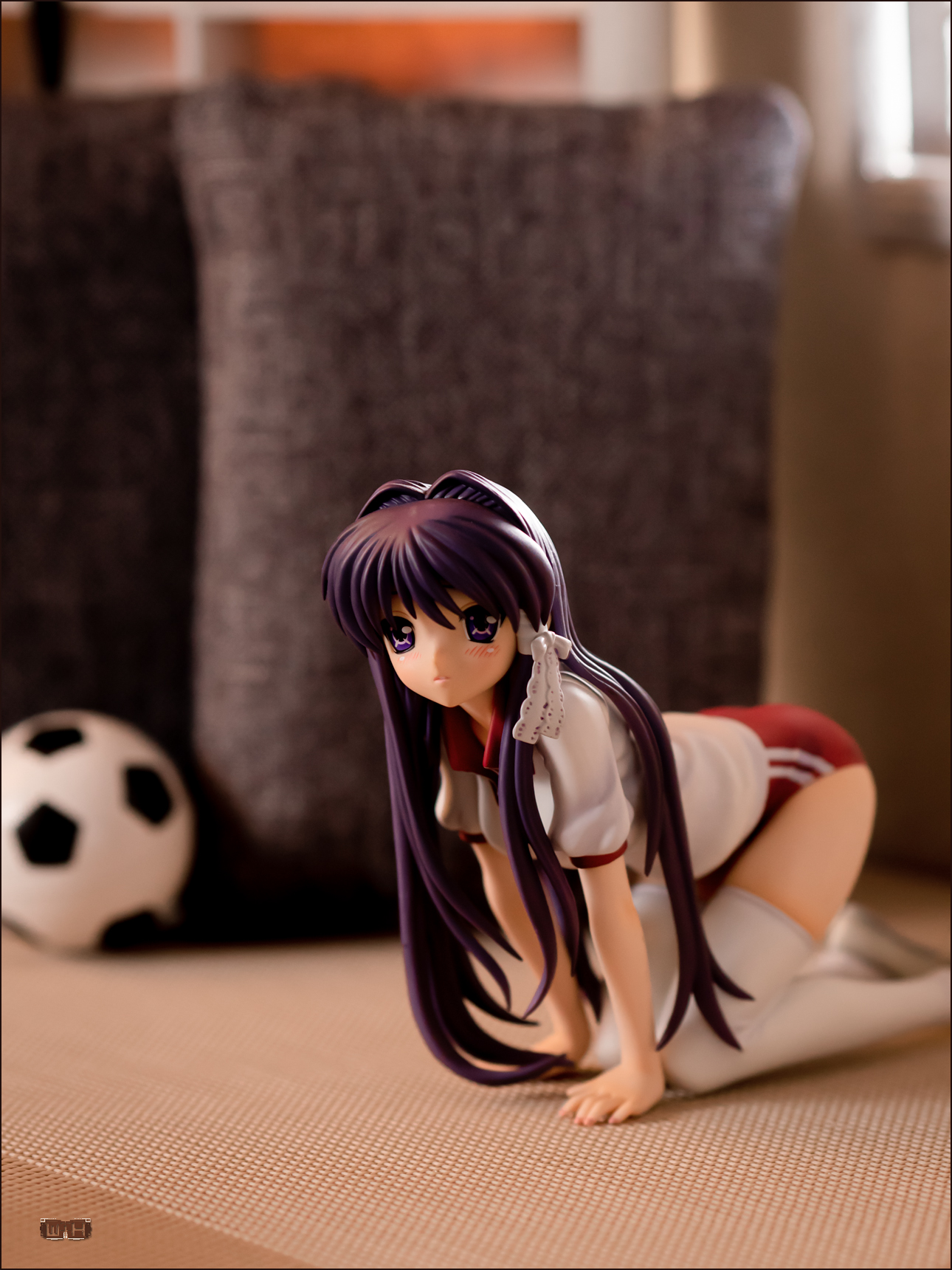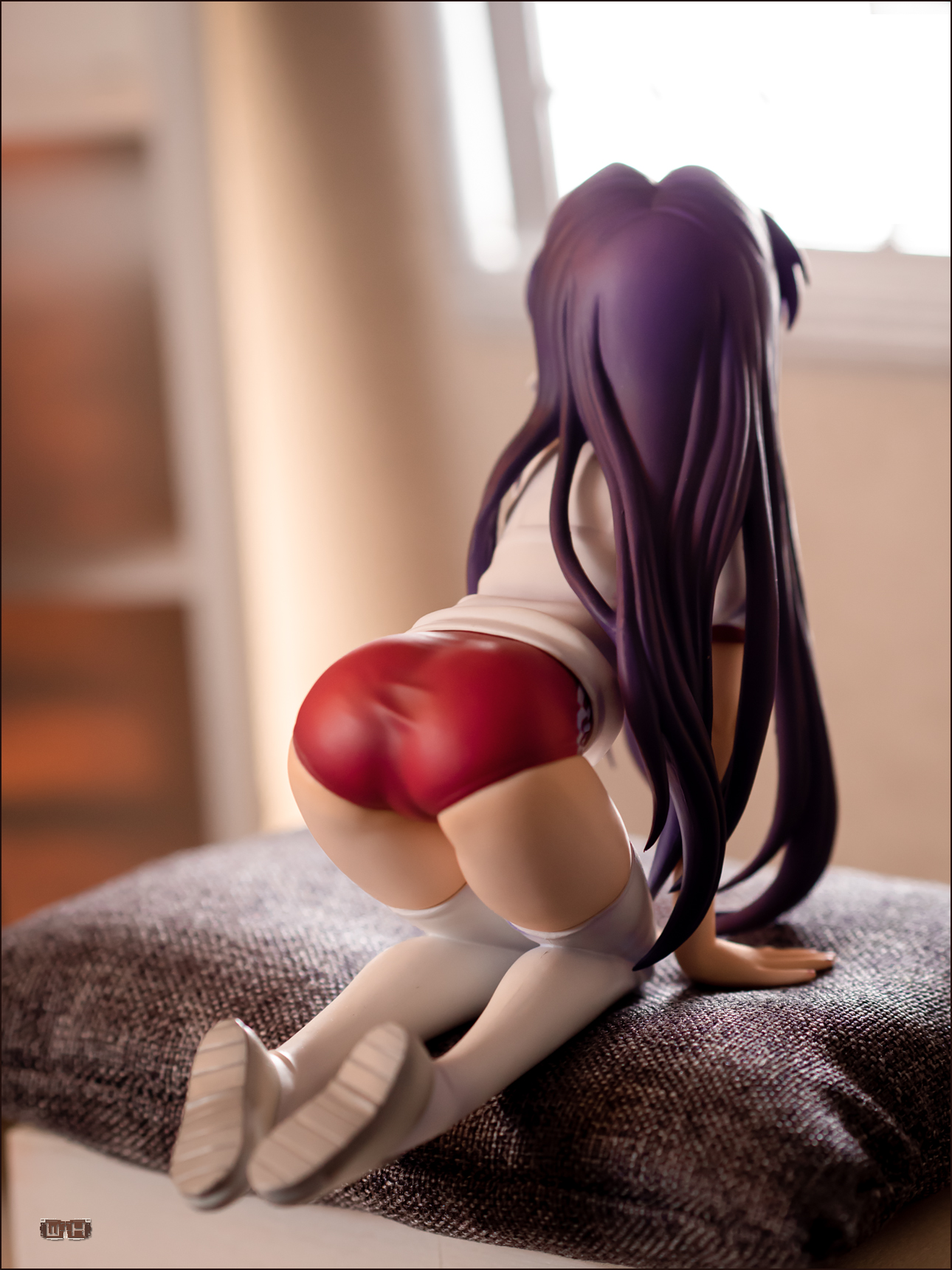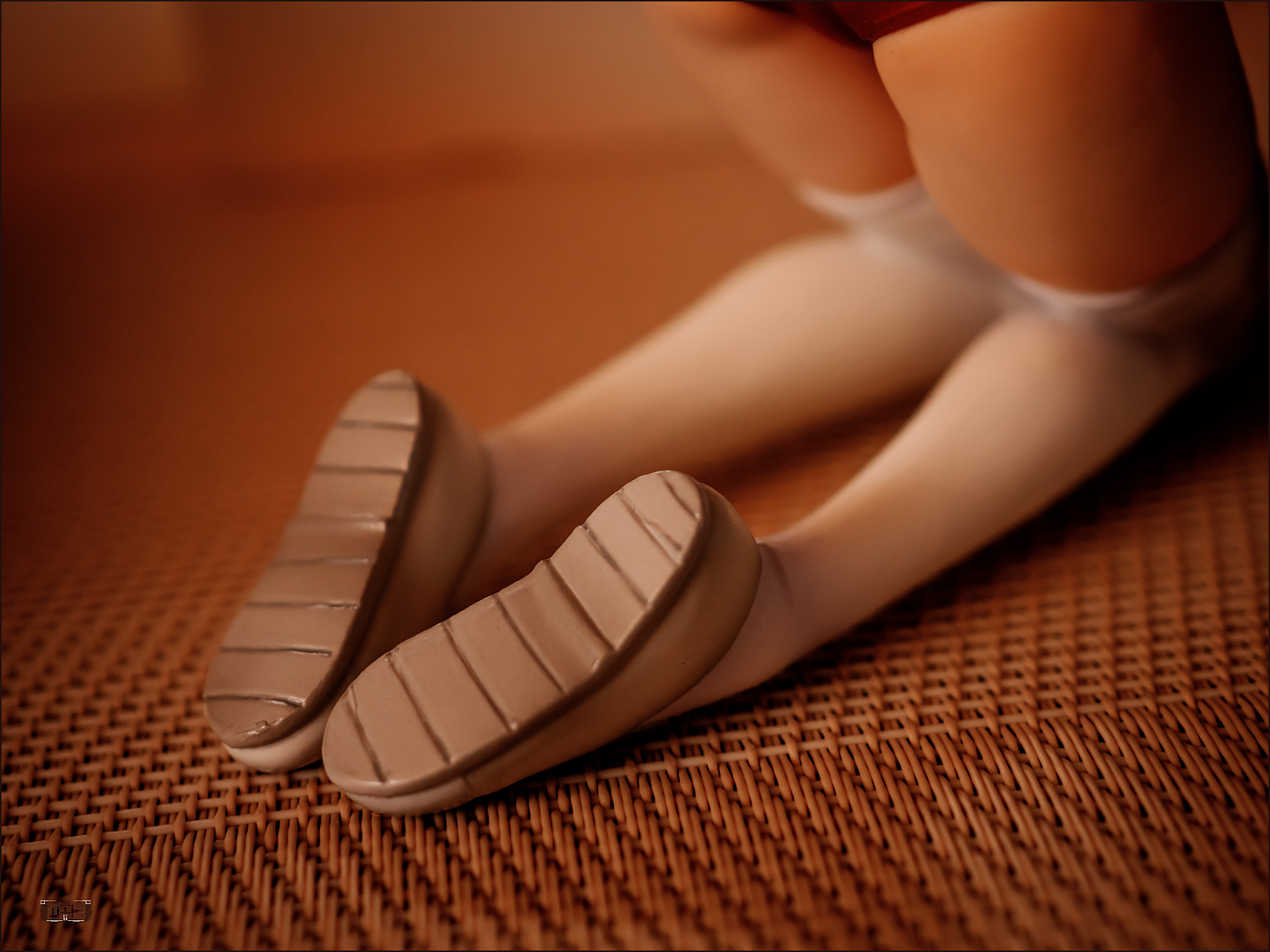 Kyou Fujibashi is an athletic person. In the VN her route is a big first love drama, but everything will be ok later.
Kyou is a strong, even rather bold character, but is a tsundere type who acts shy when romantic stuff is involved.
She is the older sister of Ryou, Kyou is very protective torwards the little sister and wishes her to find happiness in life.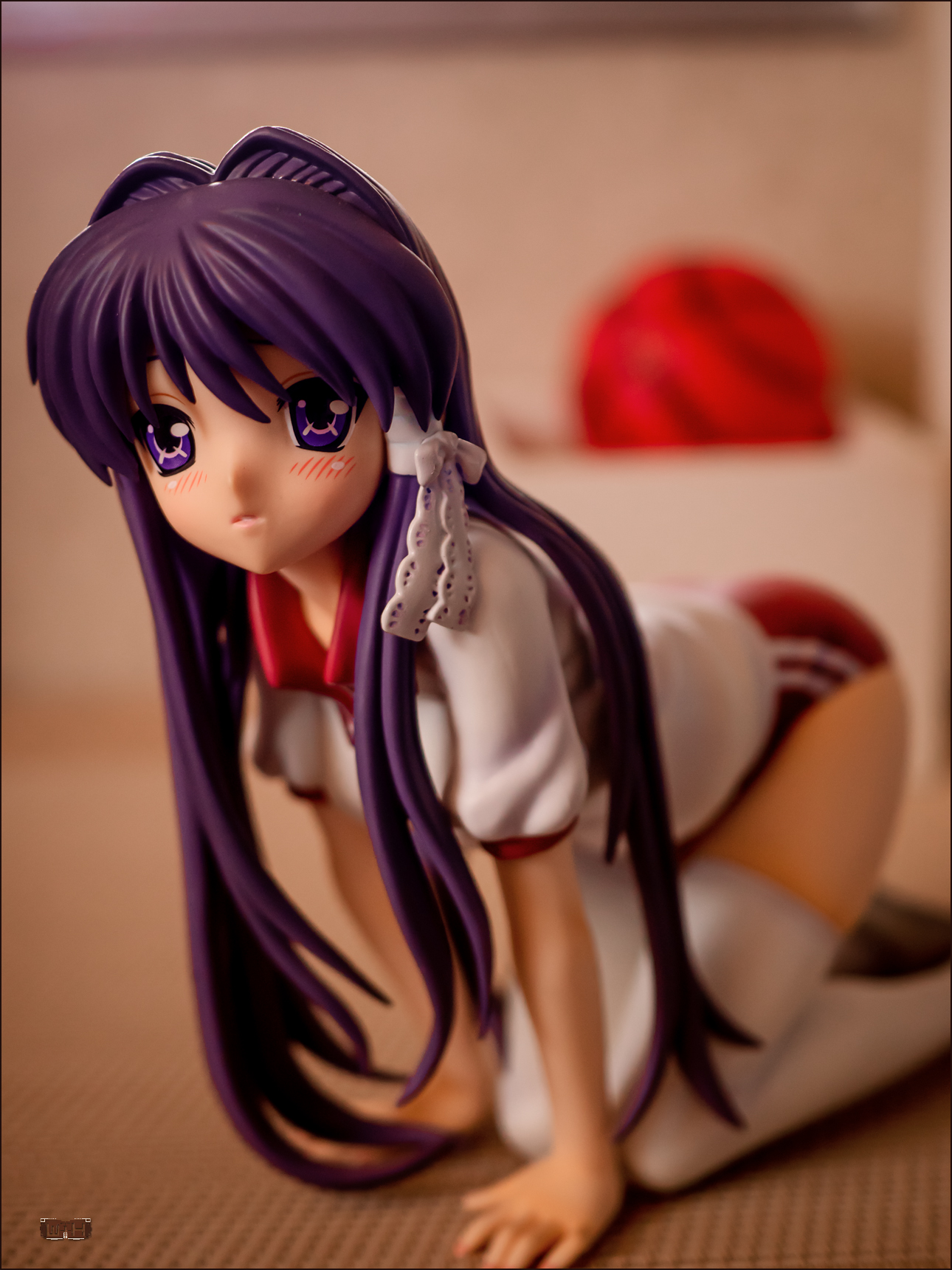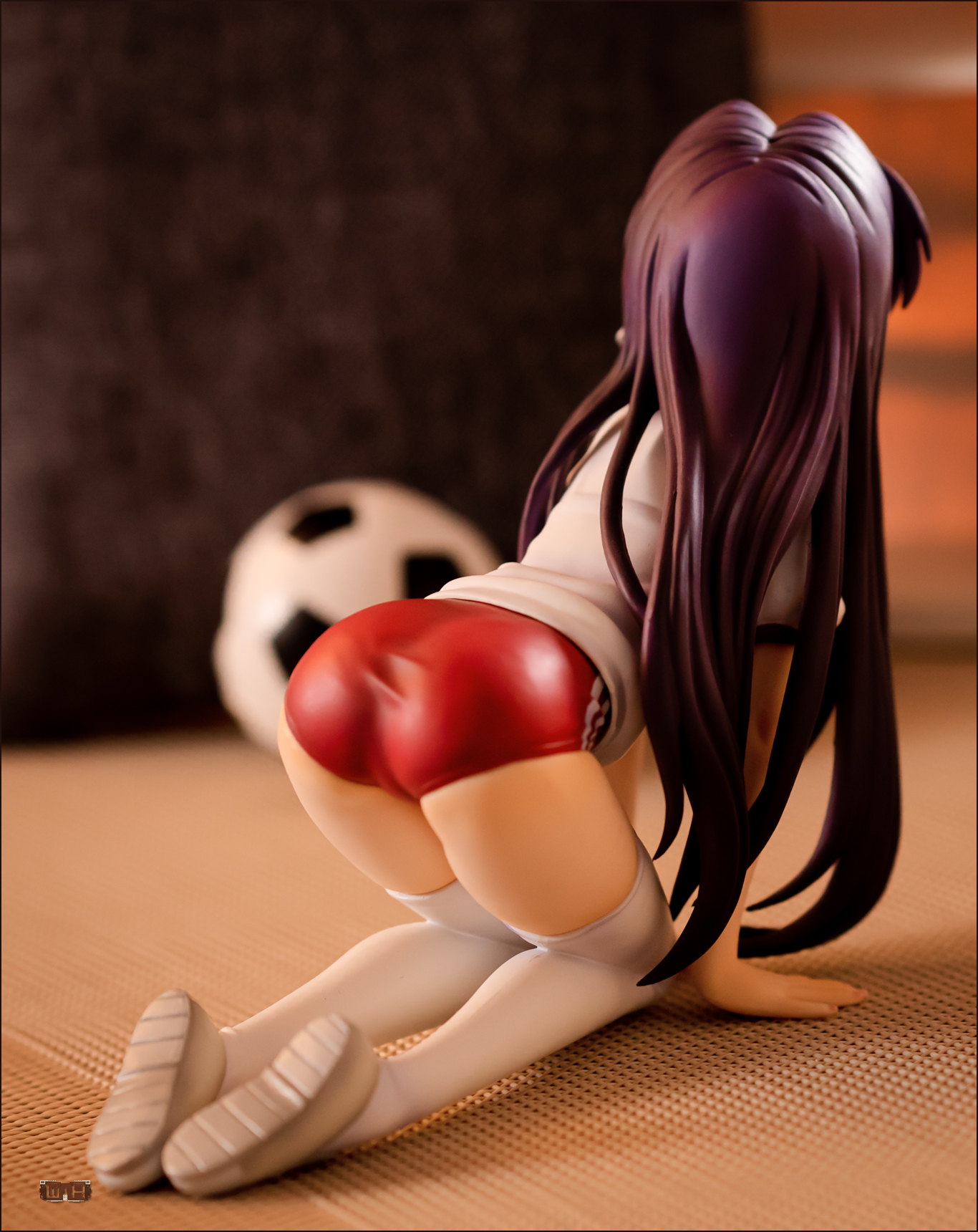 My favorite girl from Clannad is actually Kotomi Ichinose, because she is a gentle soul with cute appearance.
The figures outfit is nicely sculpted with the wrinkles and folds on them. The bloomers look tight and stretchy, it's supposed to look a little naughty. Her thigh highs also look nice and realistic. I also like her shoes quite a bit. The shading is done nicely, even when it's done a bit roughly at some areas, I do really like the dynamic look it creates.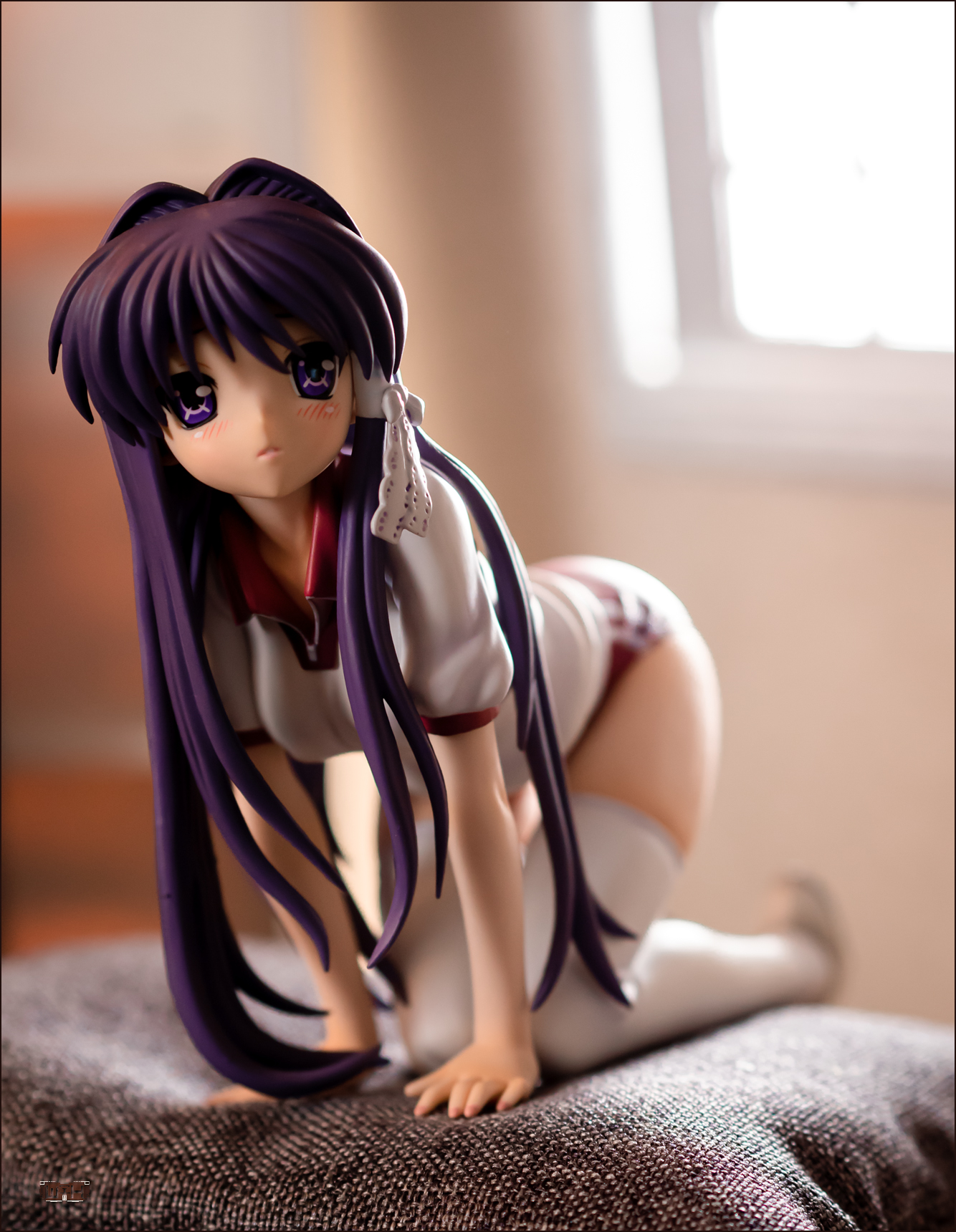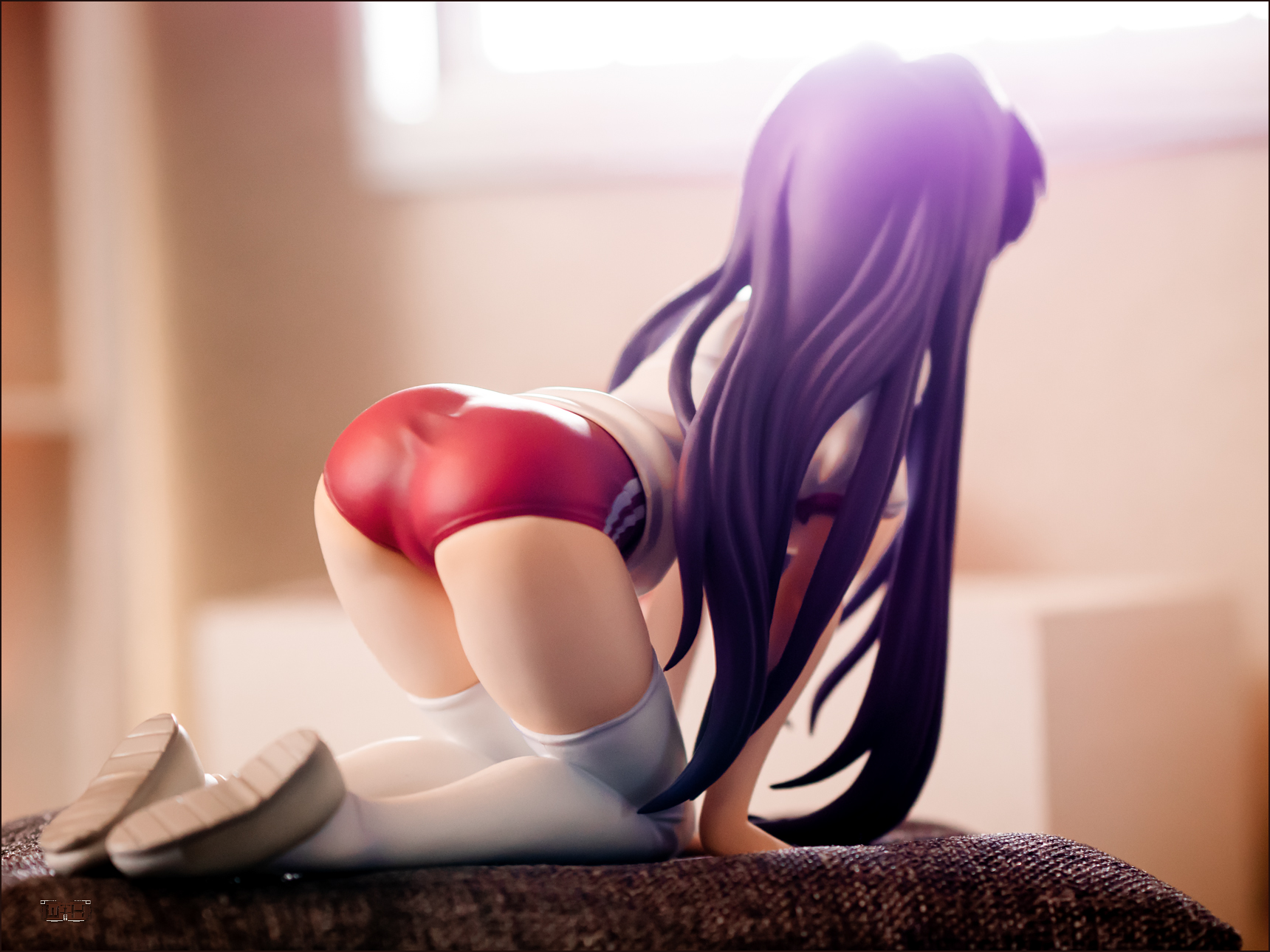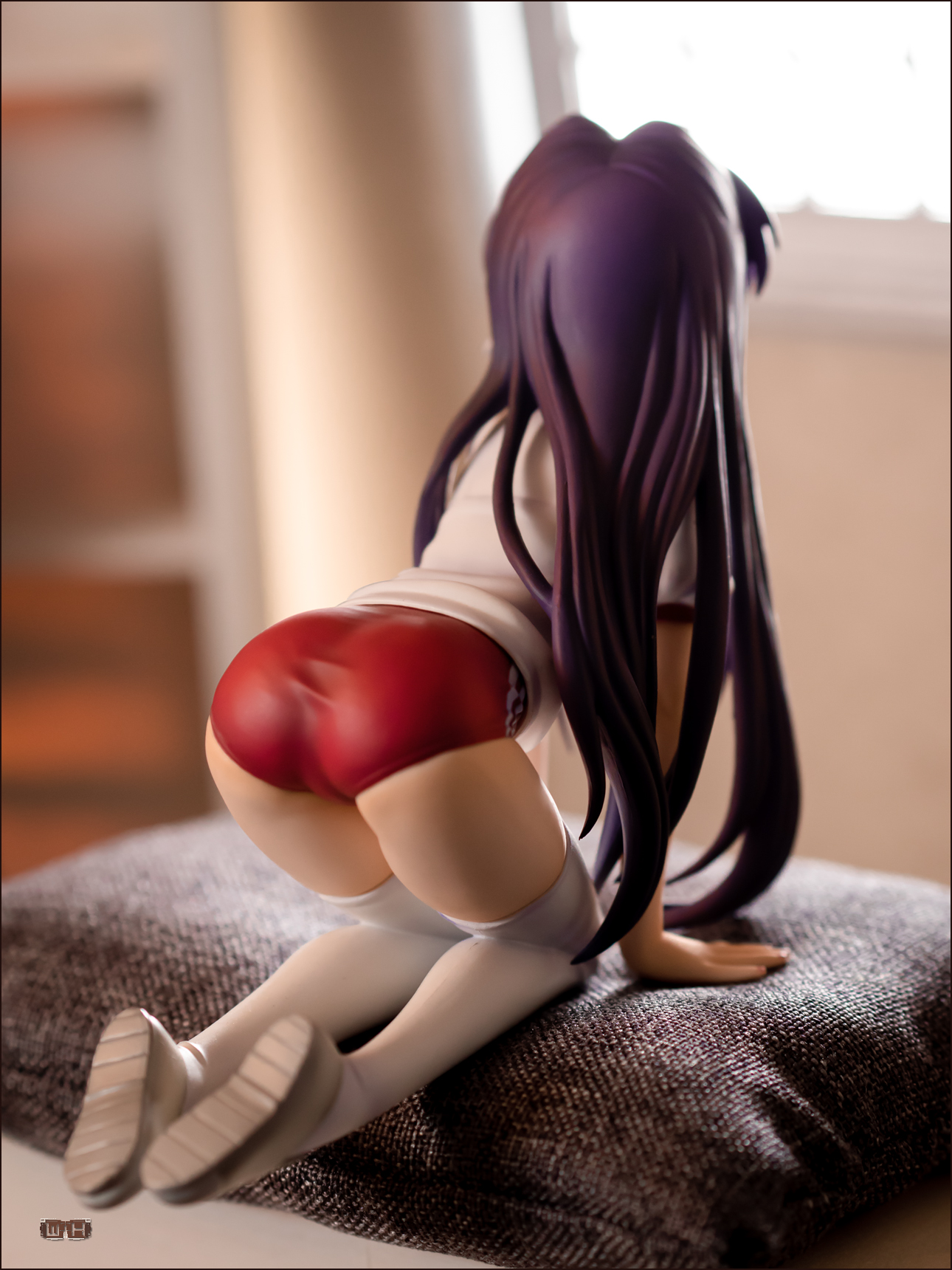 The outfit is nice highschool fanservice, the combination of short sleeved shirt, red bloomers and thigh highs doesn't fail to appeal. I remember a volleyball tournament in our school, what a joy for the youngsters ahaha.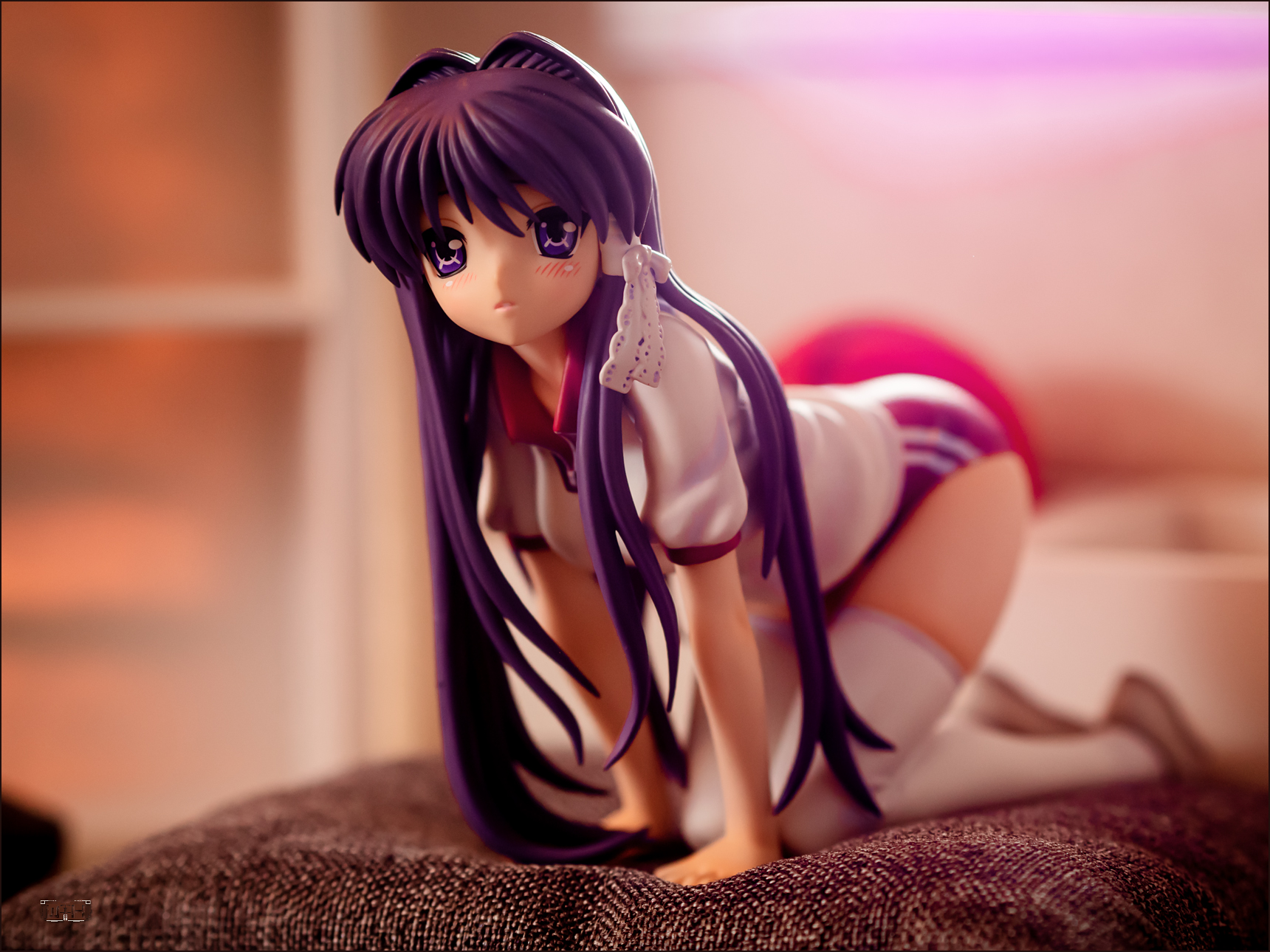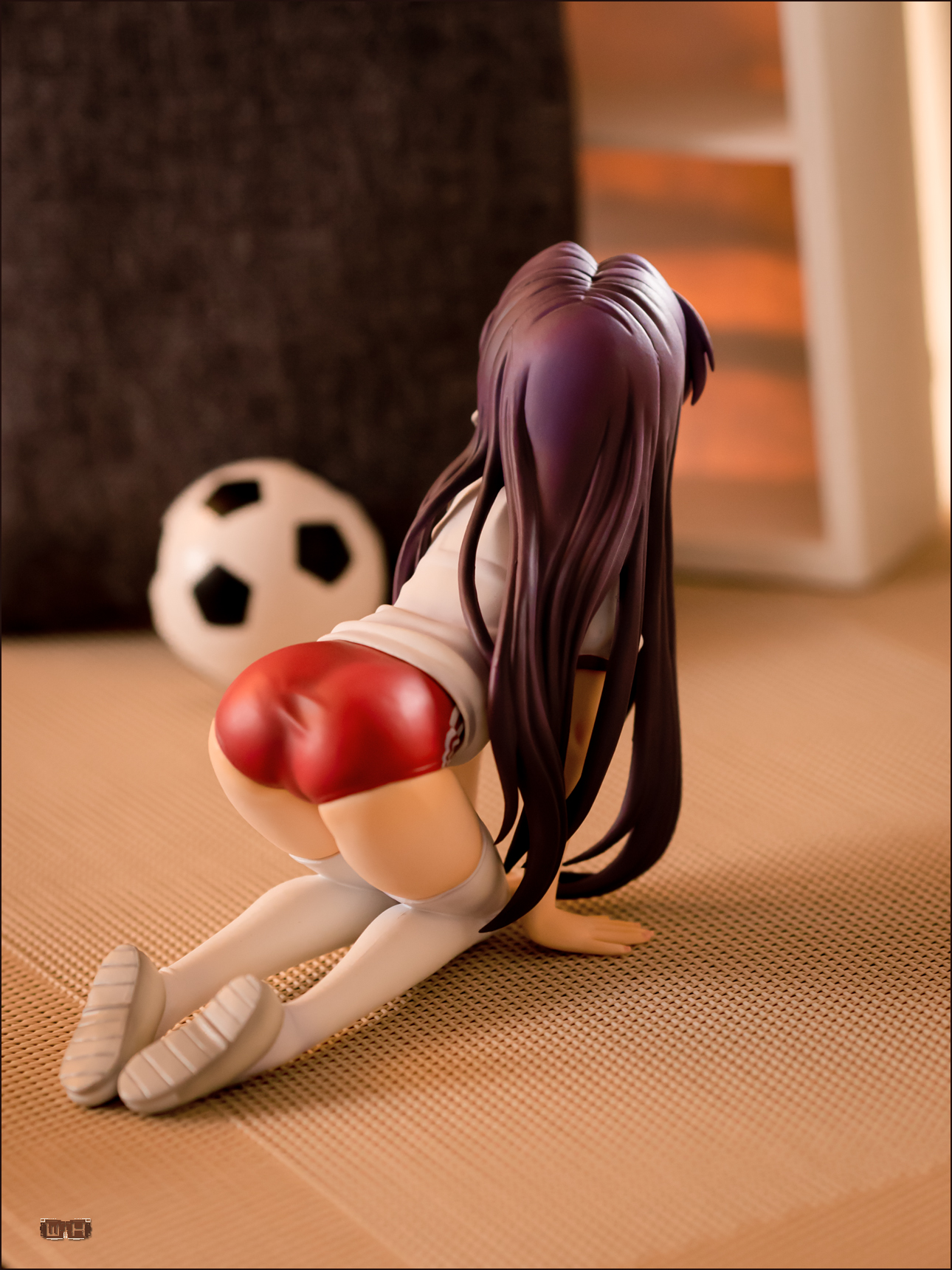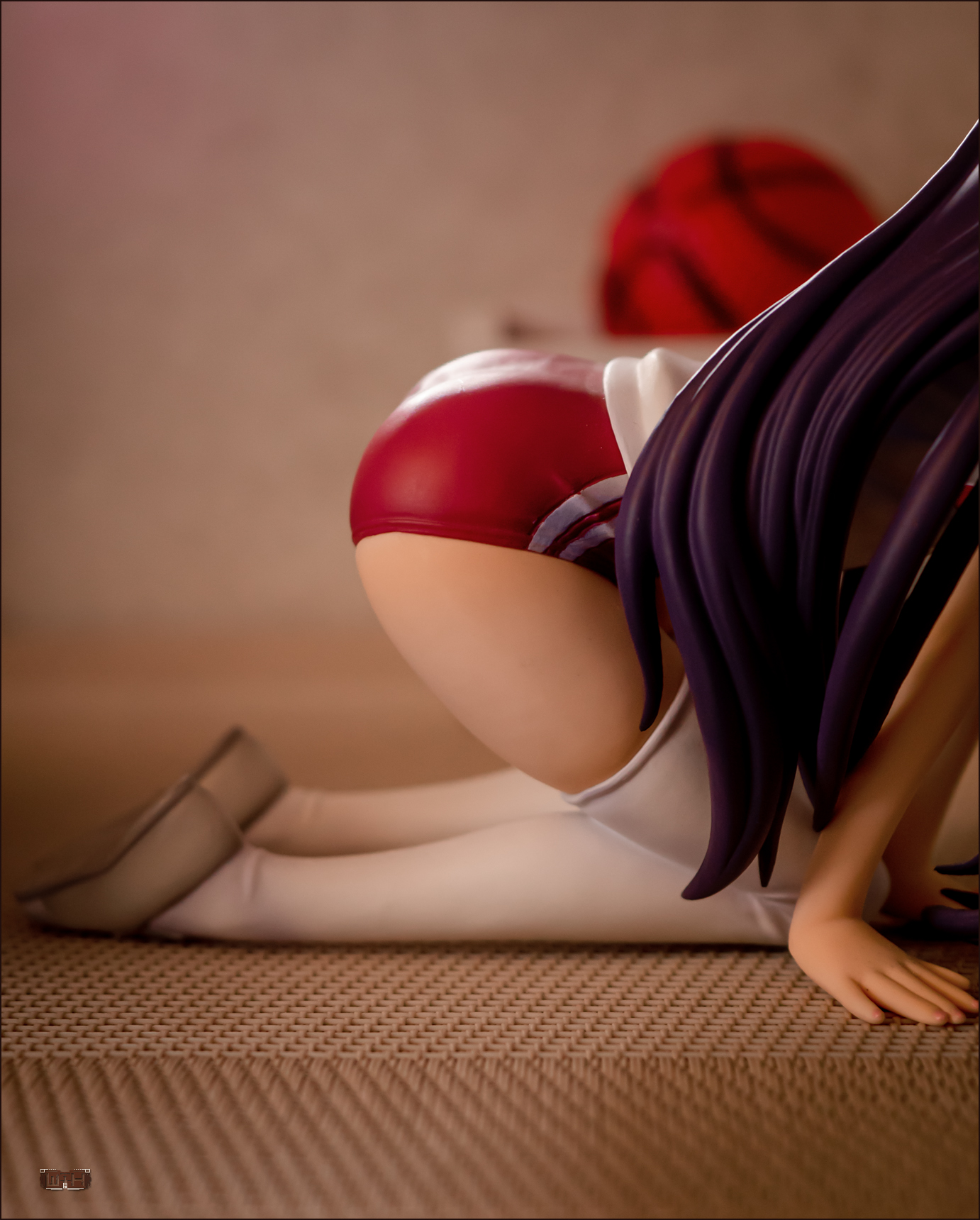 Her bodysculpting is great, everything looks smooth and pretty. The left thigh has a minor seamline, they could have made it smoother like the rest of the figure. I also think that she has nice arms and perfect looking hands. There could be a few finer details here and there, but it's quite all right and I like the presentation of the figure as a whole.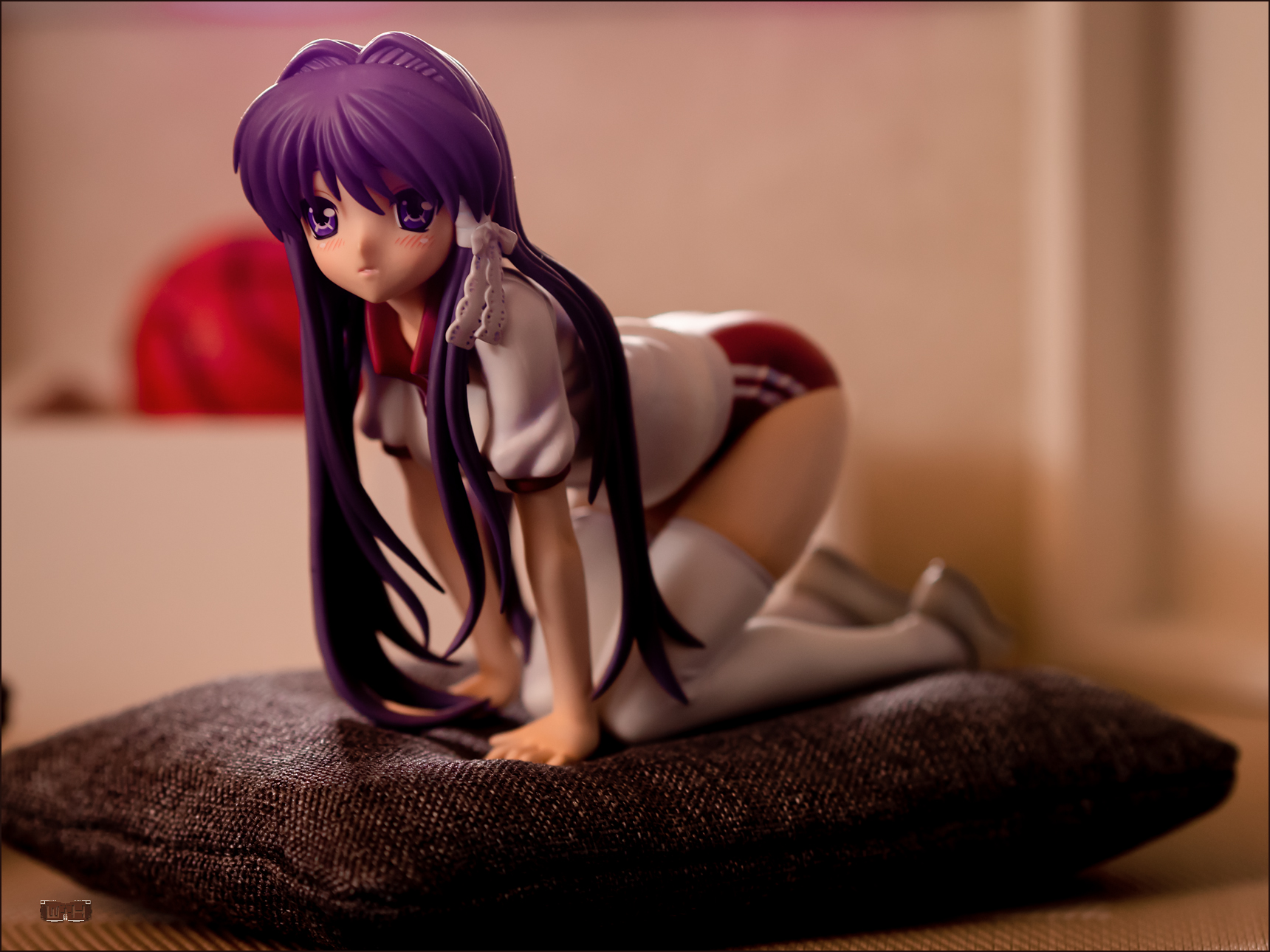 The character design follows the beautiful Kyoto Animation style, her big purple eyes are very pretty and lively.
The old school blush effects also add a bit more to the pretty face. The violet hair looks smooth and pretty, not super fine as on figures nowadays, but clean and soft looking, also the hair ornament on the right side is there.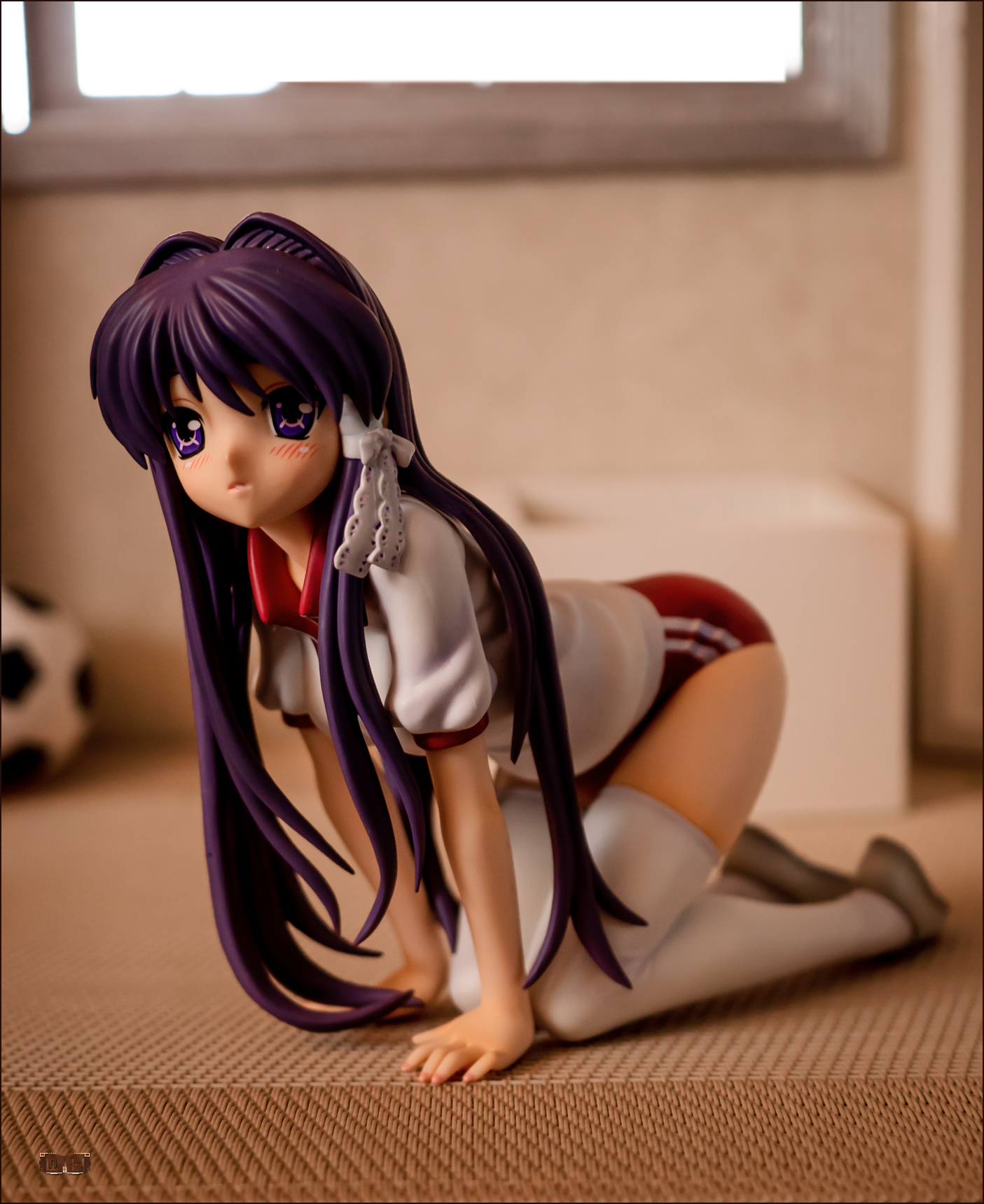 Her expression captures Kyou's nervous and flustered from the hilarious storage room scene in Clannad very well.
Kyou's pose is nicely articulated, the arched back doggy pose sets the focus on her backside which looks nice.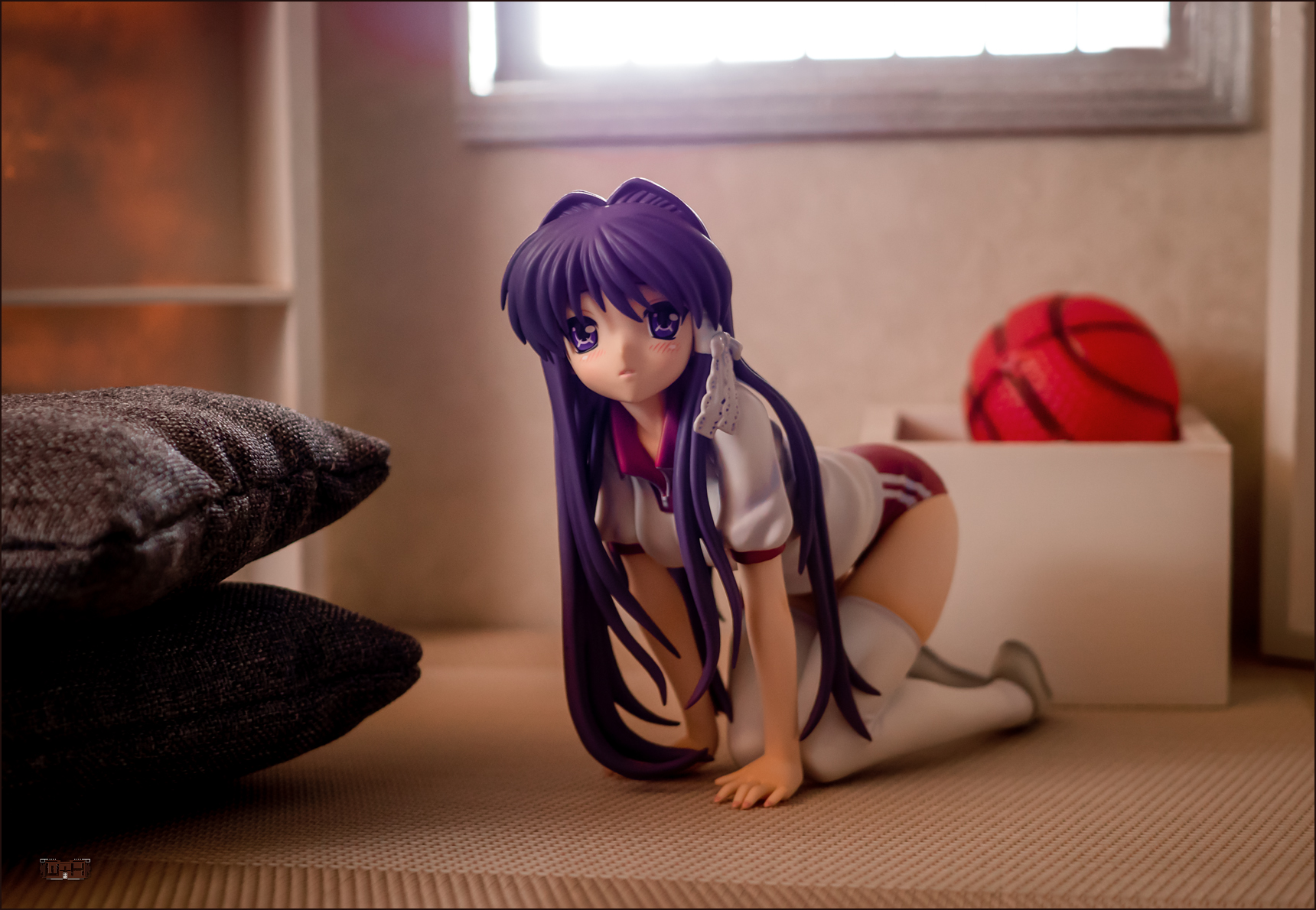 Final Words
This was all about Fujibayashi Kyou – Gym Storeroom version, I hope you liked the pictures and idea behind them.
It's overall a nicely designed figure. The concept with the compact doggy pose is both sweet and sexy, as Kyou has a nice butt. The P.E. uniform looks very stylish and pretty. The figures expression is also quite good. For a figure from a decade ago it's great and a nice memento of Clannad, who honestly did not receive many nice figures.
There should be more figures based on Kiyoto Animation characters, why is there no Violet Evergarden?