A new figure that I recently received is ALTER's Koizumi Hanayo – Love Live! School Idol Festival – Sangatsu Hen version. It's the second Koizumi Hanayo – Love Live! School Idol Festival figure, the first one portrayed her in a sailor uniform. I wasn't a big fan of that one, I decided to get the Hanayo figure from FREEing, which turned out nicely. I'm satisfied with my Hanayo in school uniform, I was happy when ALTER announced a second figure of my dear Hanayo.
This time her version is called Sangatsu Hen. Alter also made a matching version of Hoshisora Rin, both would have looked great together, but I only could afford one. Hanayo was sculpted by Tobita Takafumi and was released in May.
Hanayo is based on this illustration from the Love Live! School Idol Festival smartphone game.
This figure is scaled 1/7 and measures 22 cm in height, as optional item she has a cutely designed microphone staff.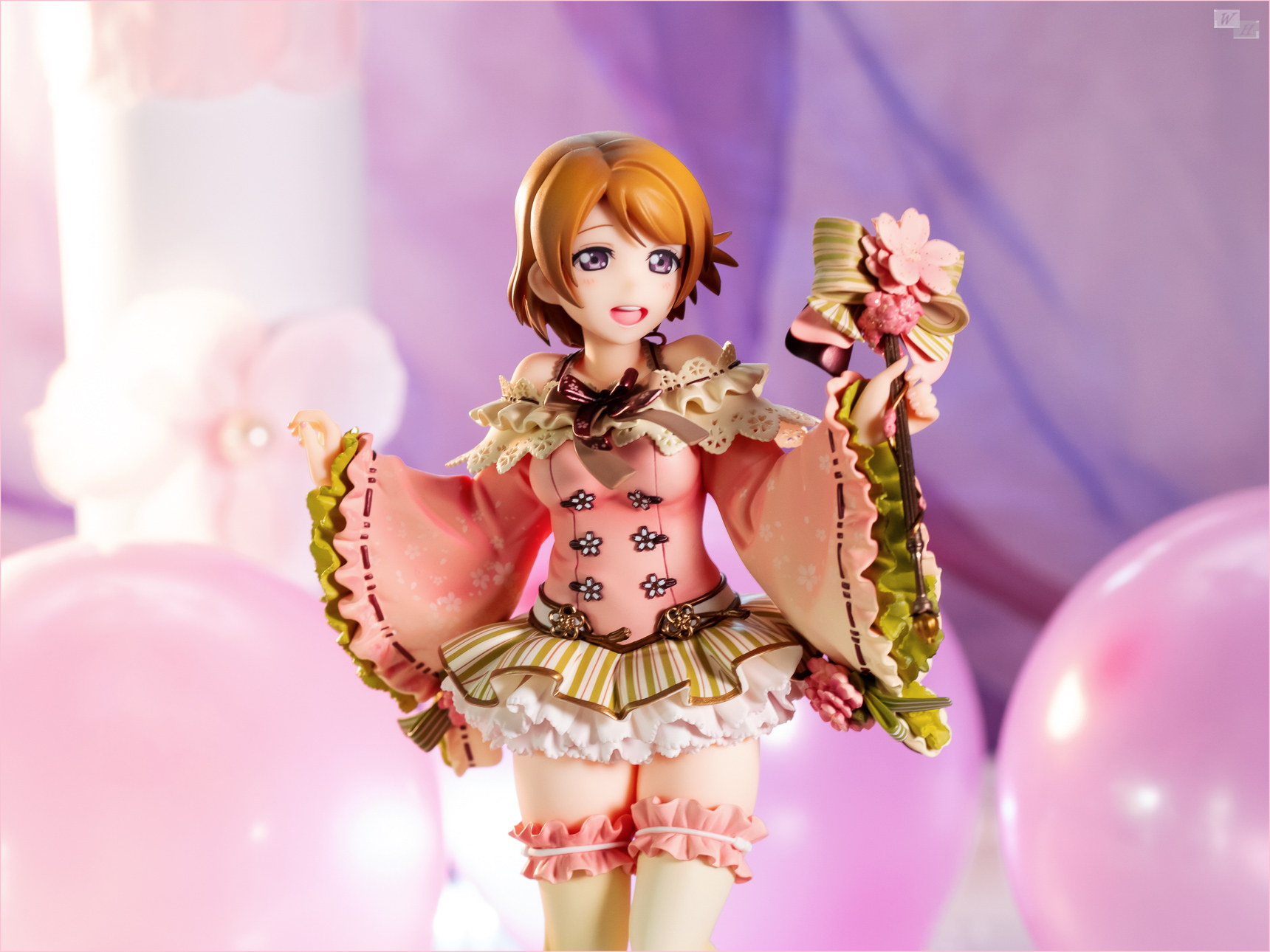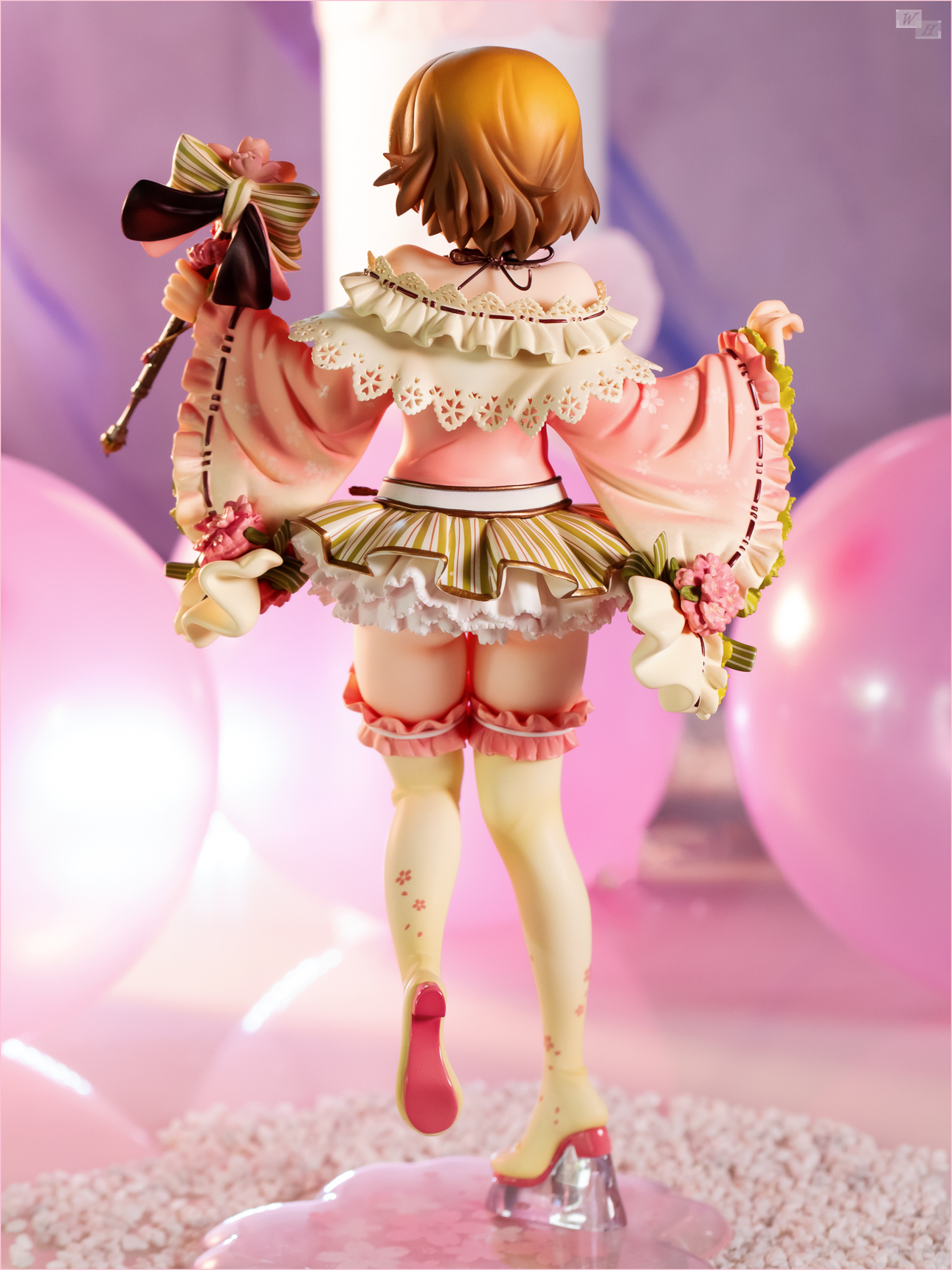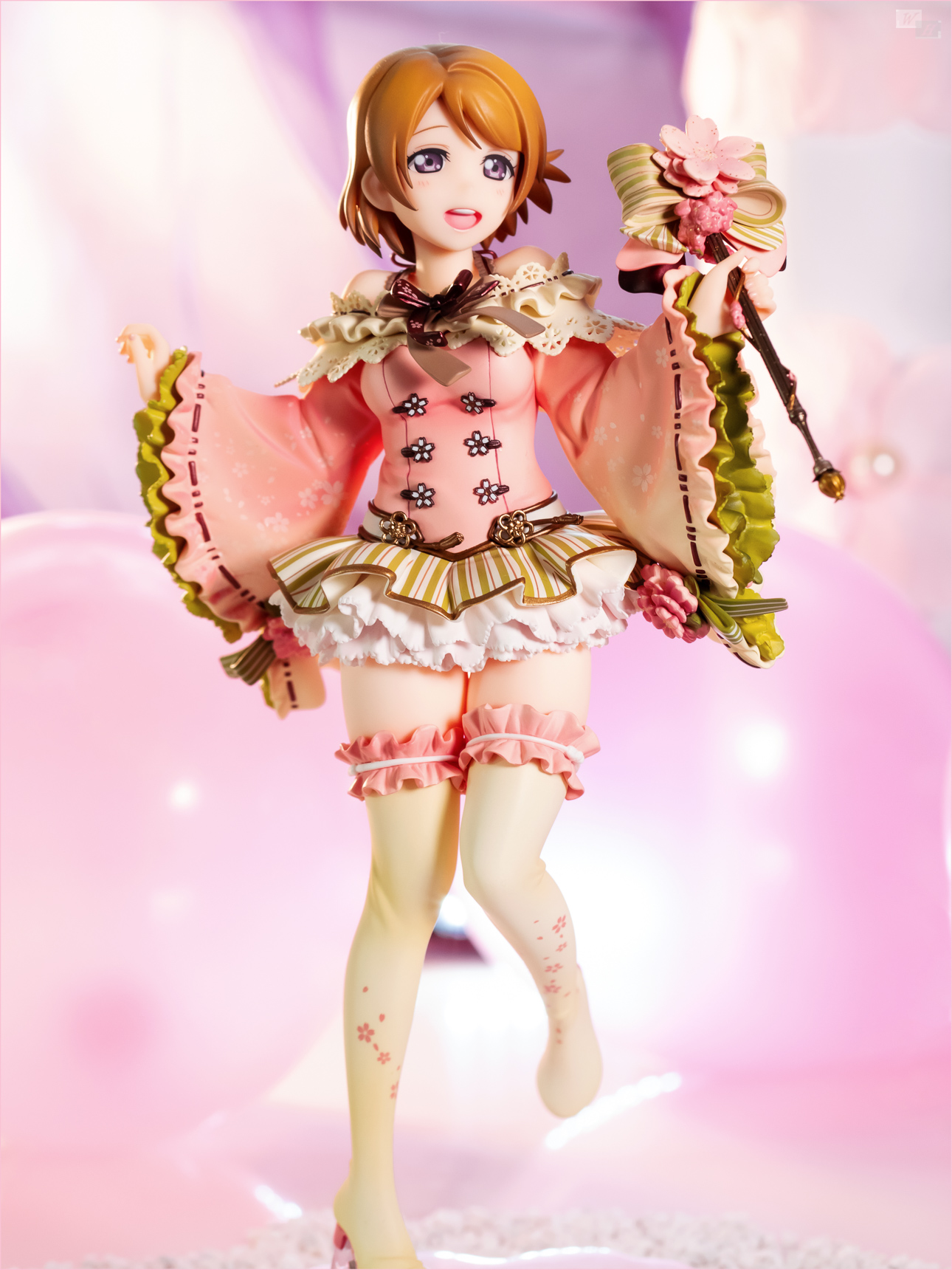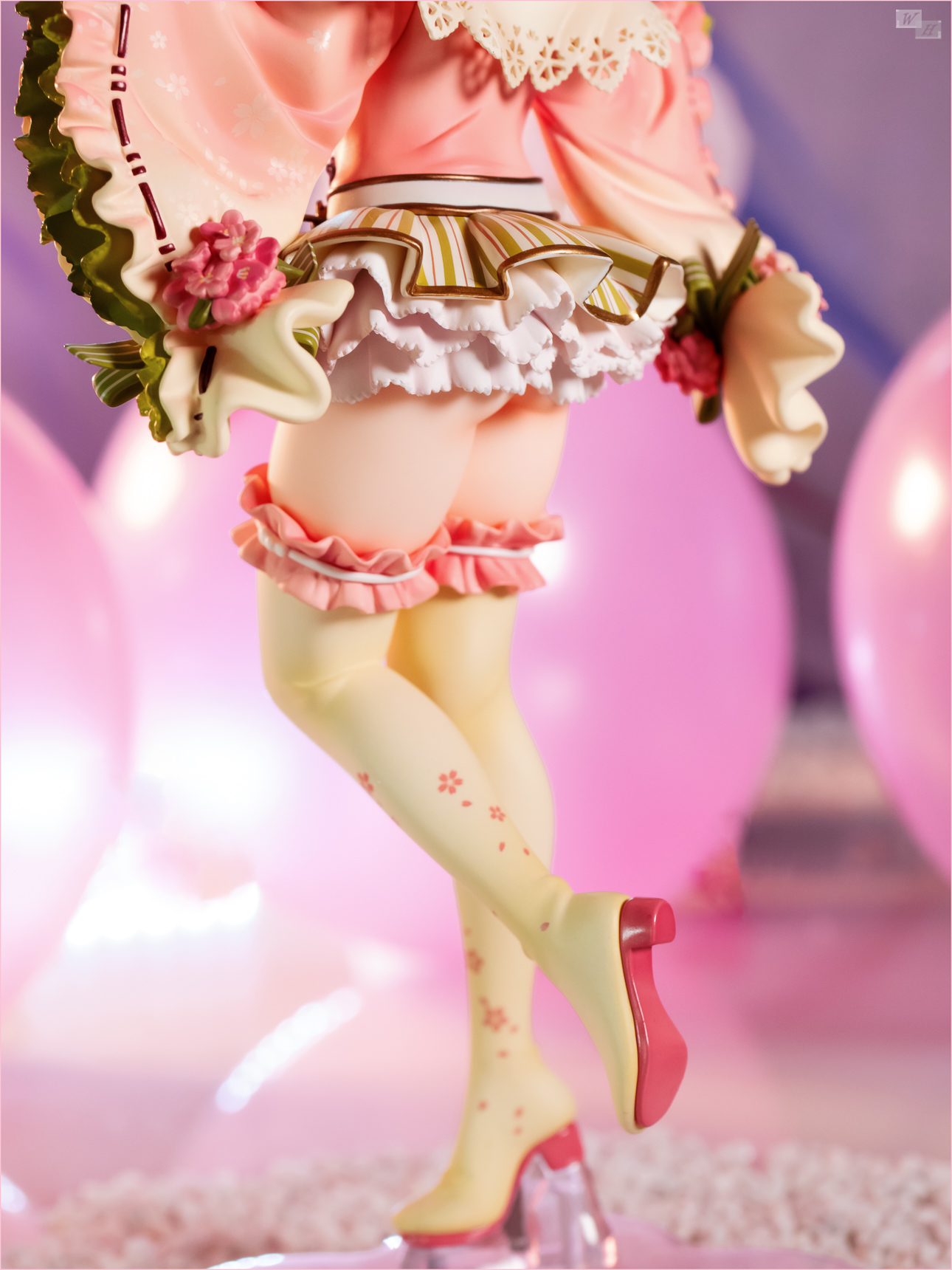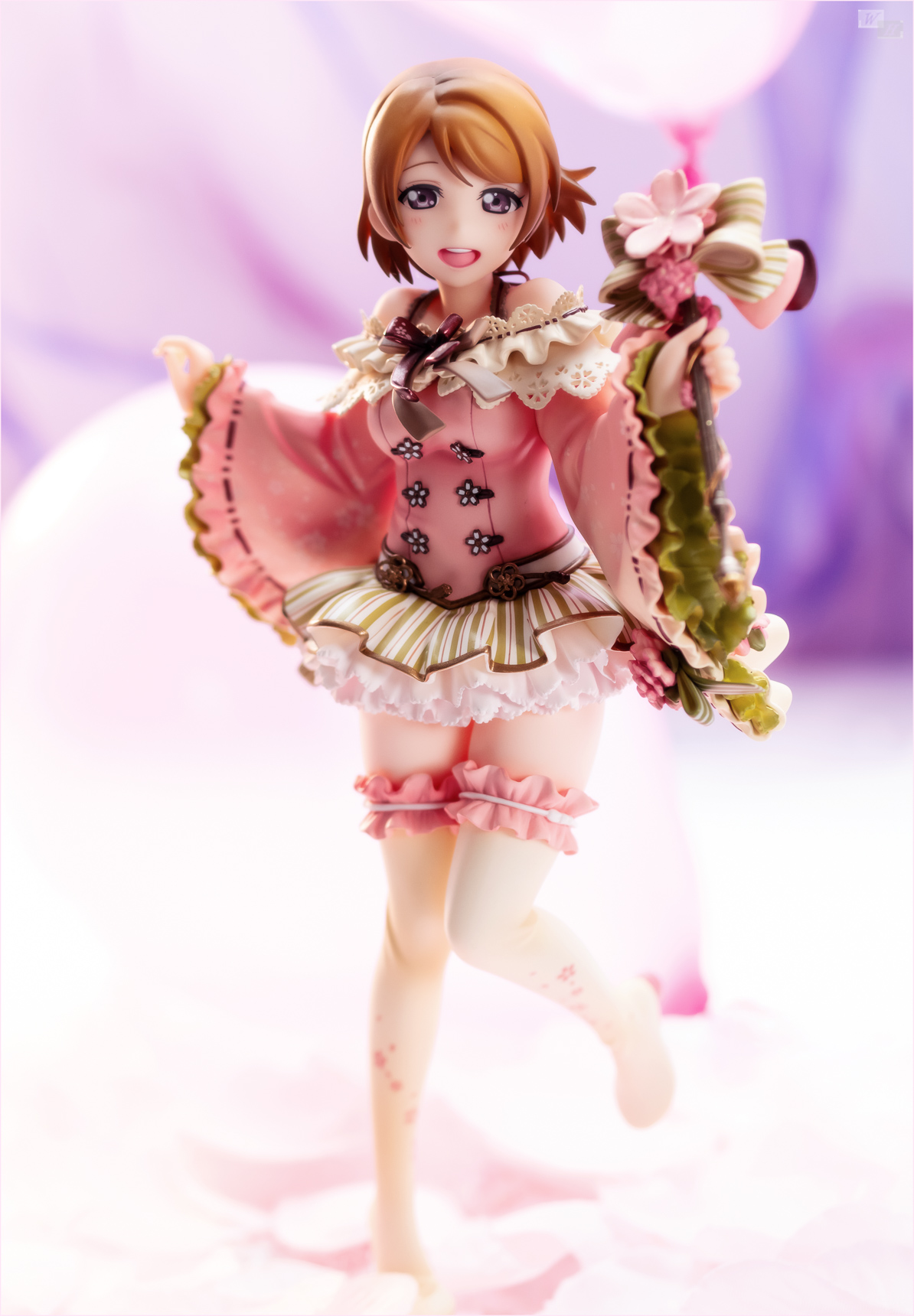 Hanayo wears her usual dark blonde hairstyle without any decorations, her cute face is brimming with happiness and her wonderful smile has a contagious effect. With the big reflection spot in her purple eyes one could get the idea of her being slightly drunk, but she is probably only intoxicated with joy because she became a self confident idol now.
Her expression is really sweet, unfortunately this Hanayo figures comes without glasses, I always liked her appearance as bespectacled cutie, so I would have prefered it to have the glasses option, maybe in a funky cherry blossom design.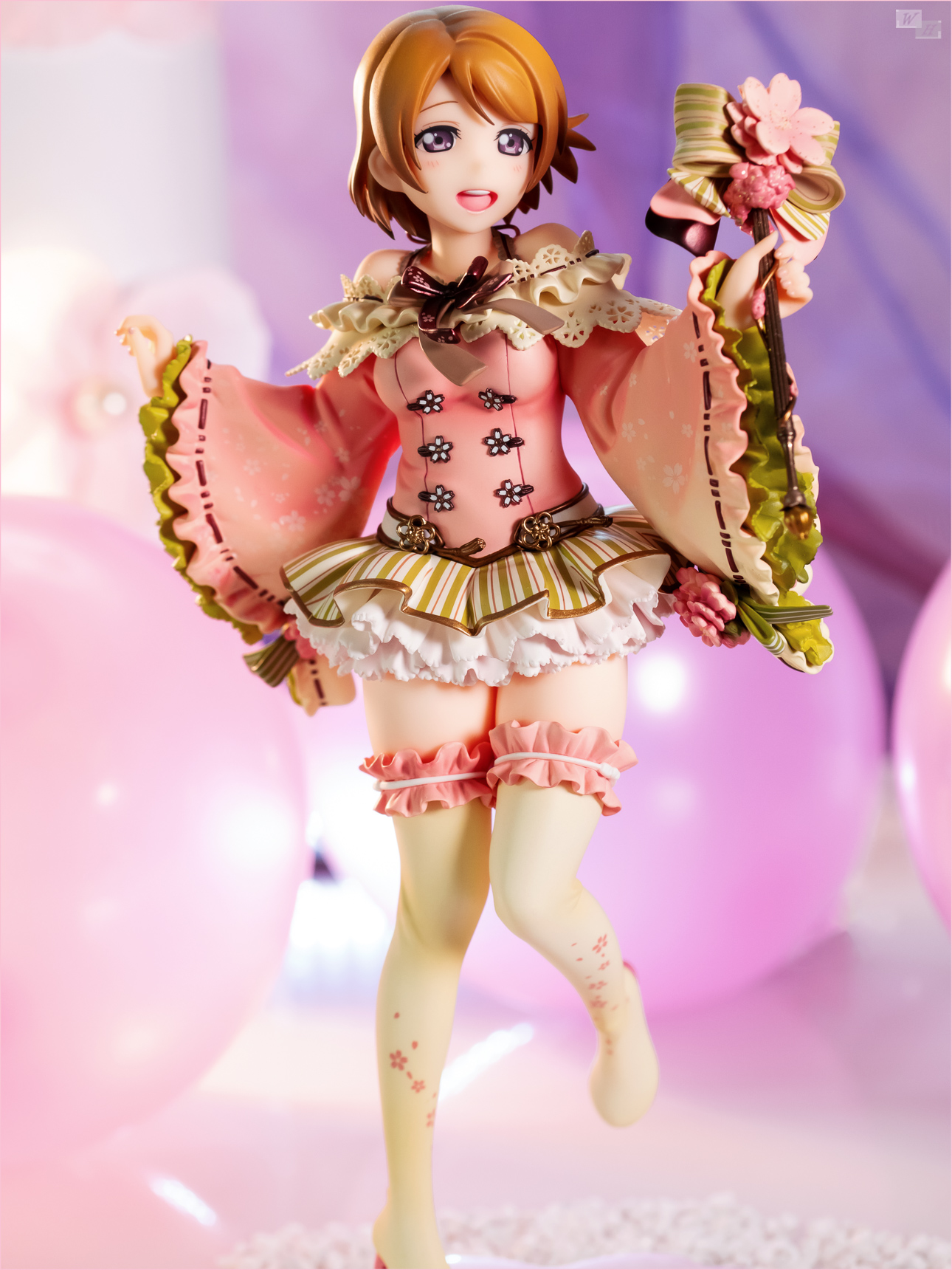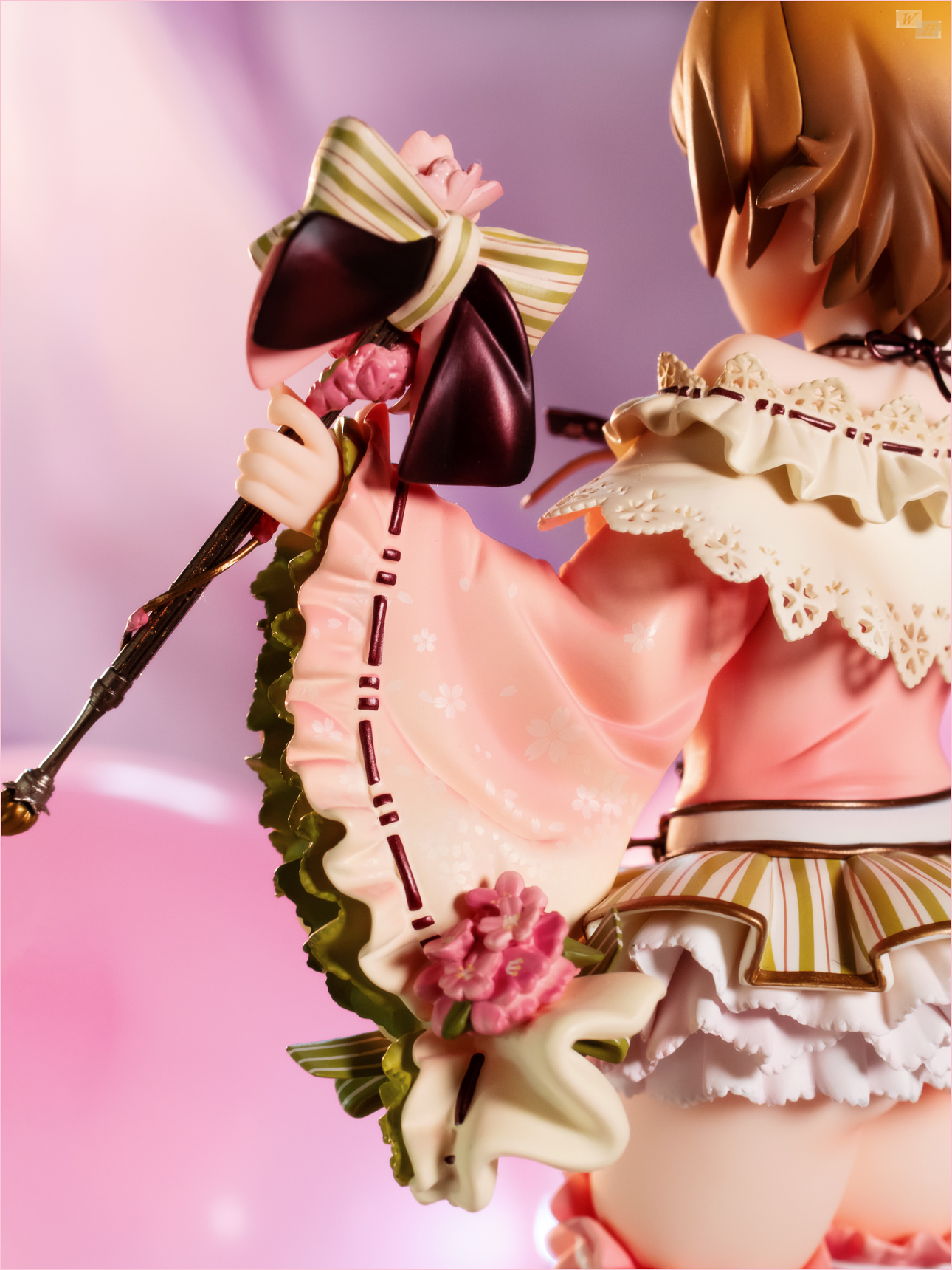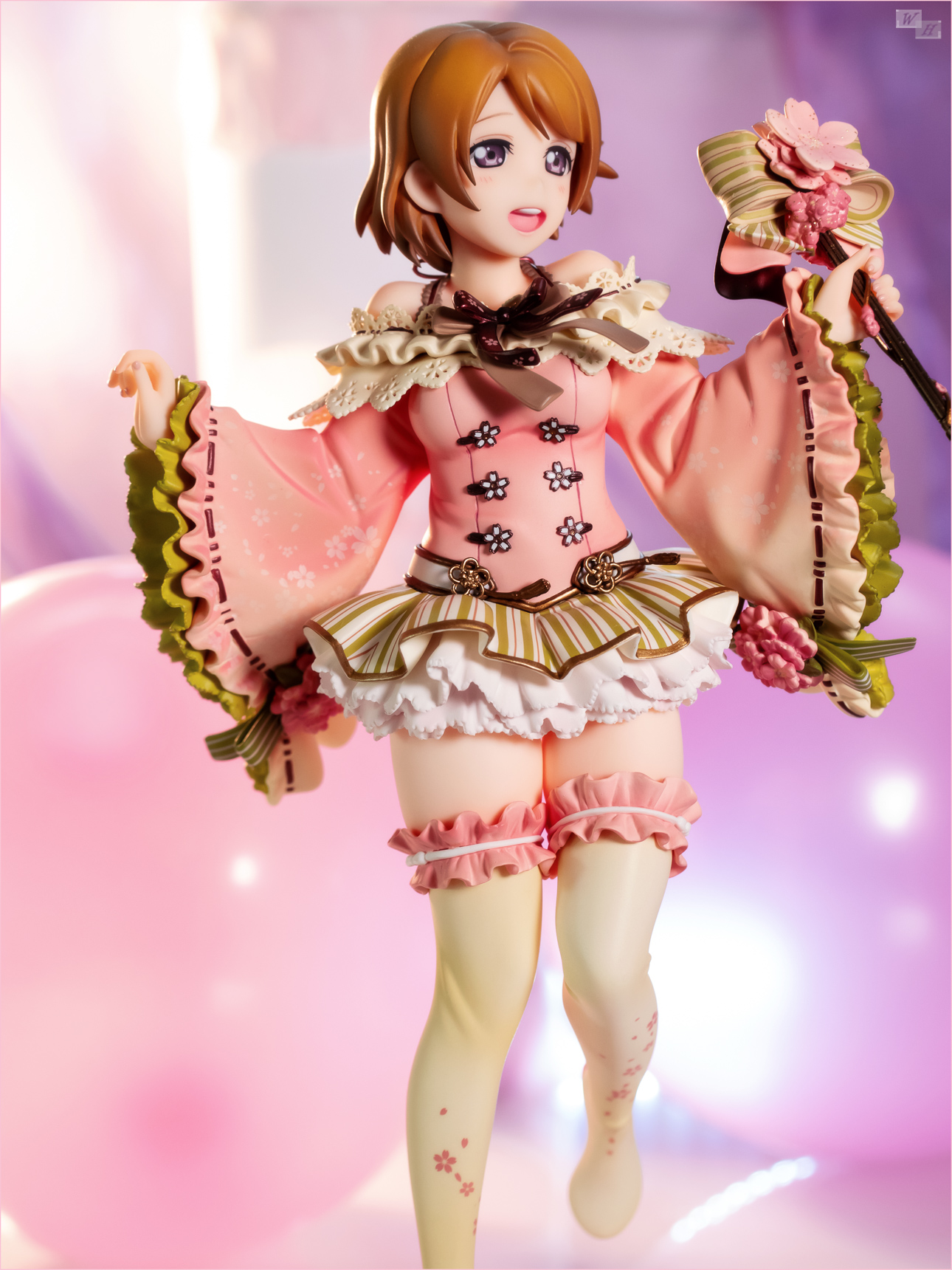 Hanayo is wearing a shoulder free top and a frilly mini skirt. Her cute costume is heavily influenced by the cherry blossom theme, it shows different shades of pink, white and green. The amount of detail on the beautiful outfit is incredible, you probably see it yourself, but I will nevertheless write about a few aspects of her enchanting outfit.
For example her wide open sleeves; they have a frilly green inlay painted in the color of young cherry tree leafs, a different tone of green is present at her over the knee boots, the pastel green is quite nice, but additionally pink cherry blossoms are printed on it, the shiny pink soles are a nice highlight as well. The rim is decorated with a pink frilly rim.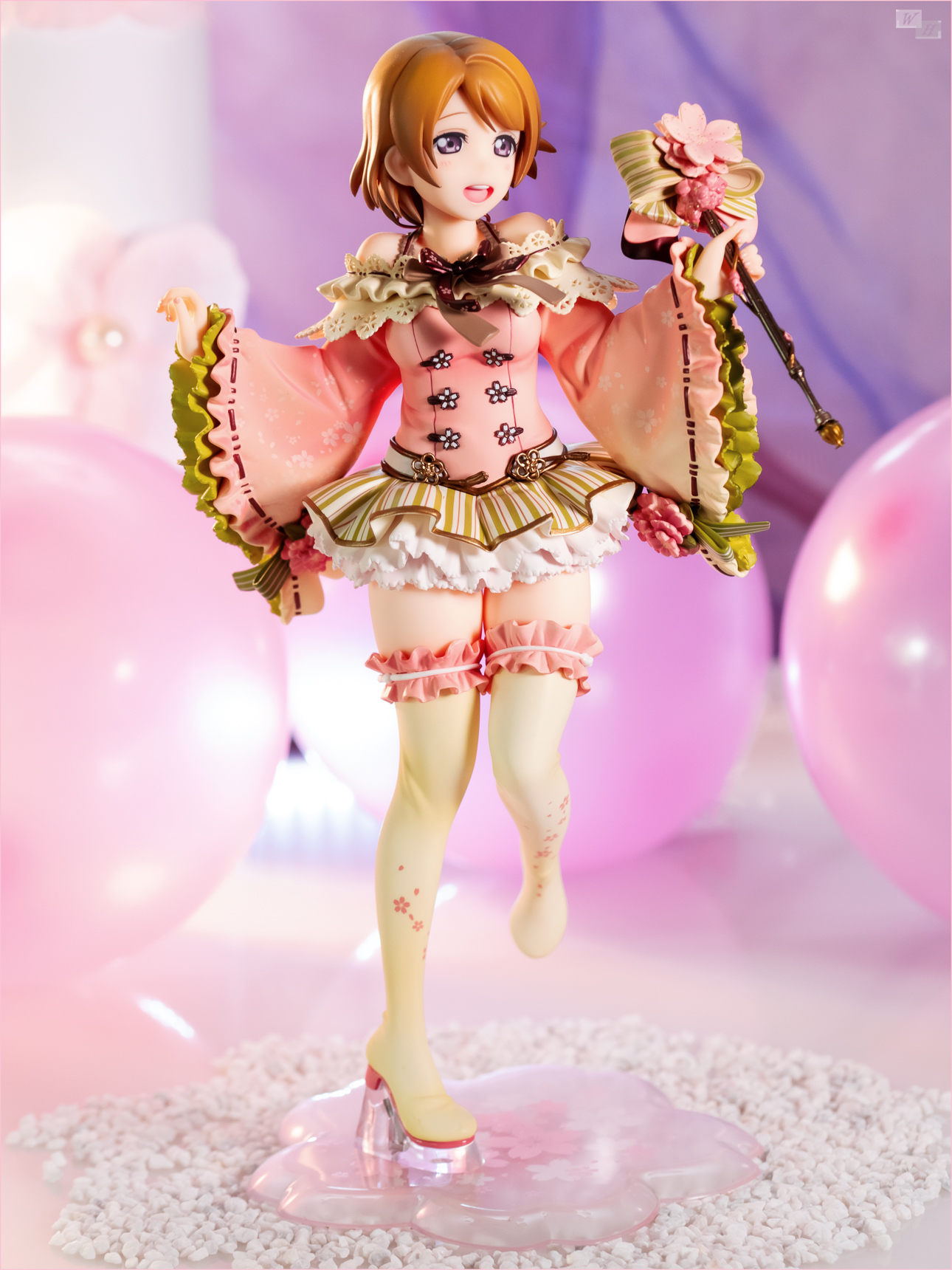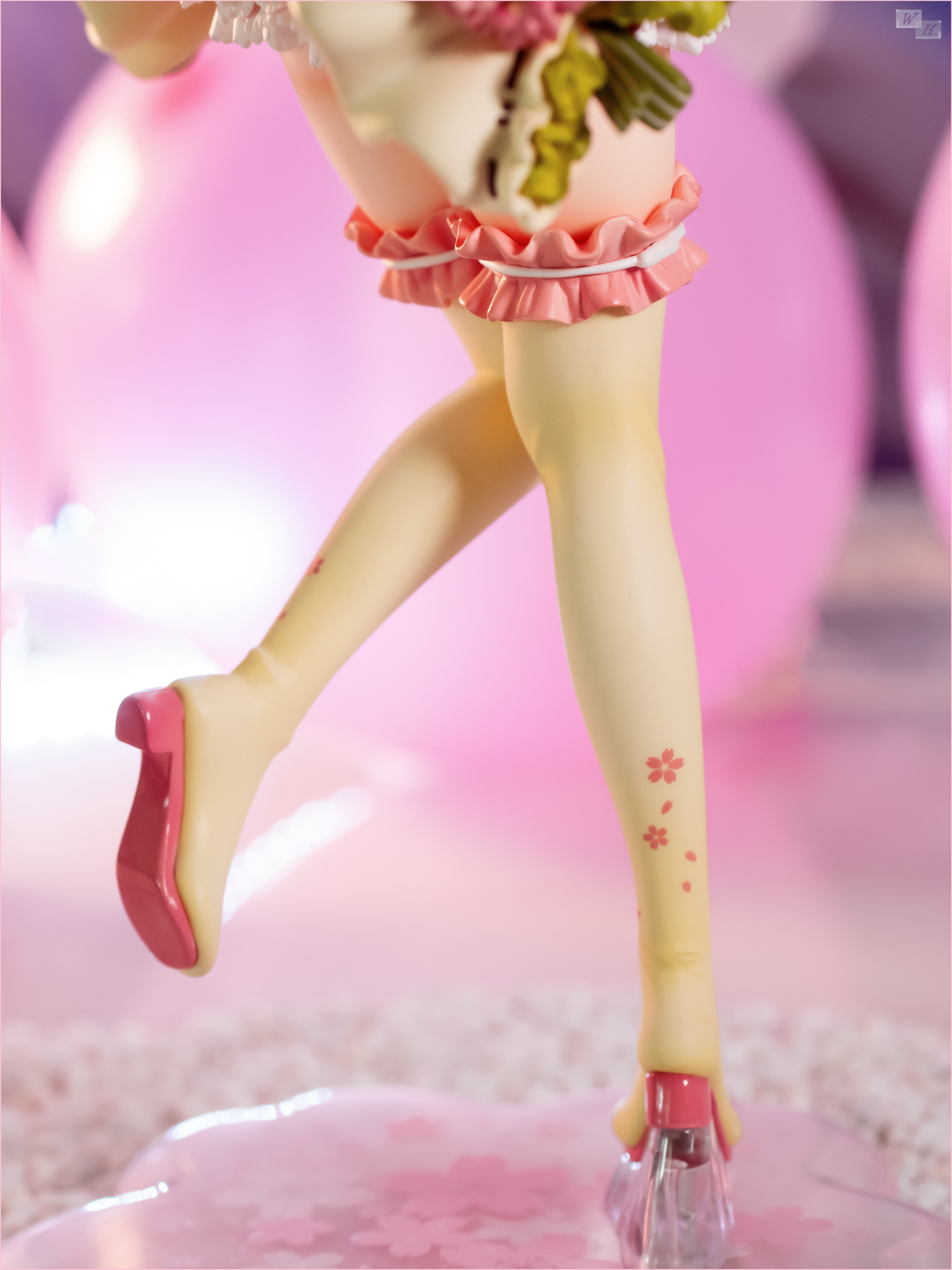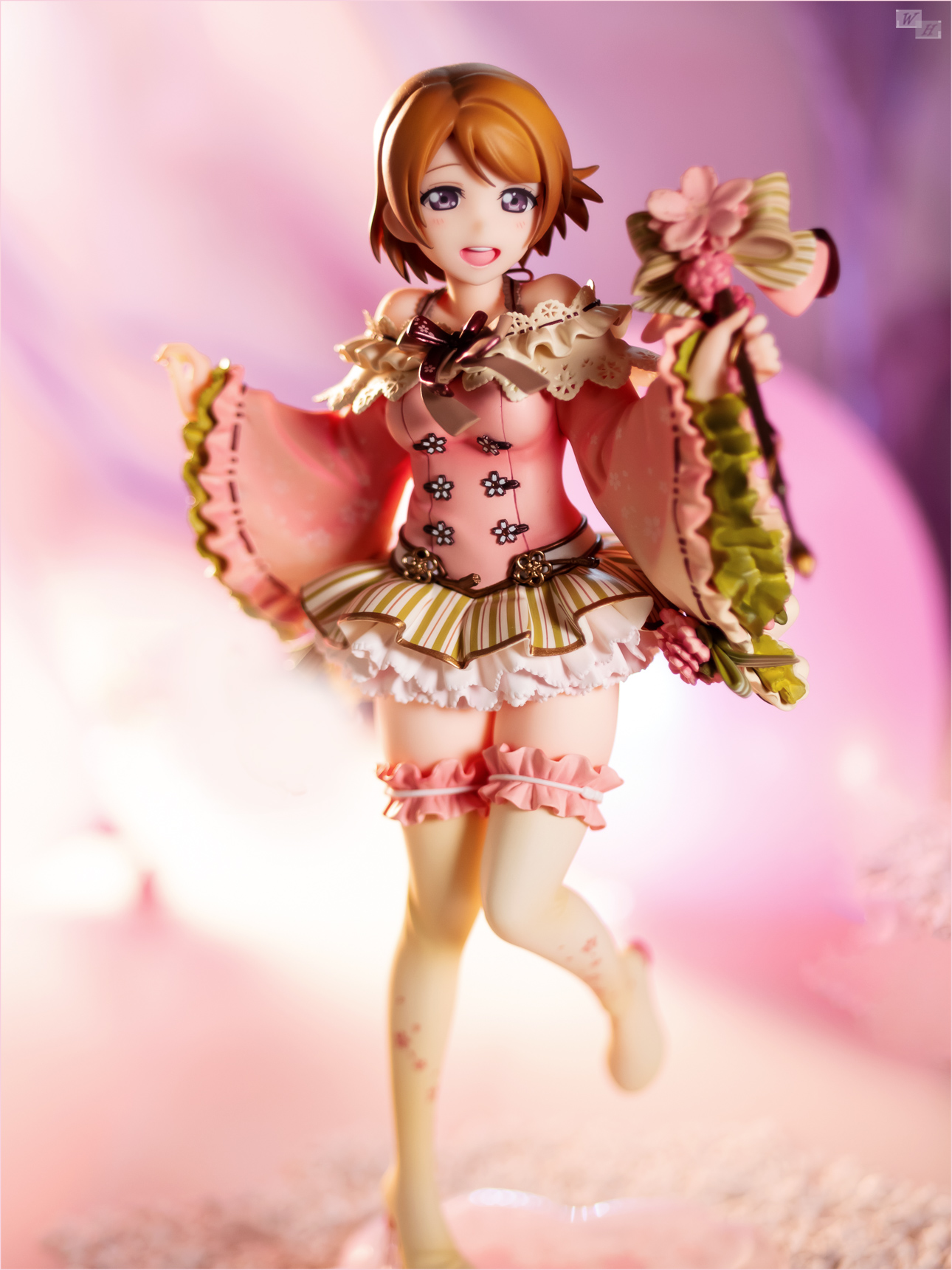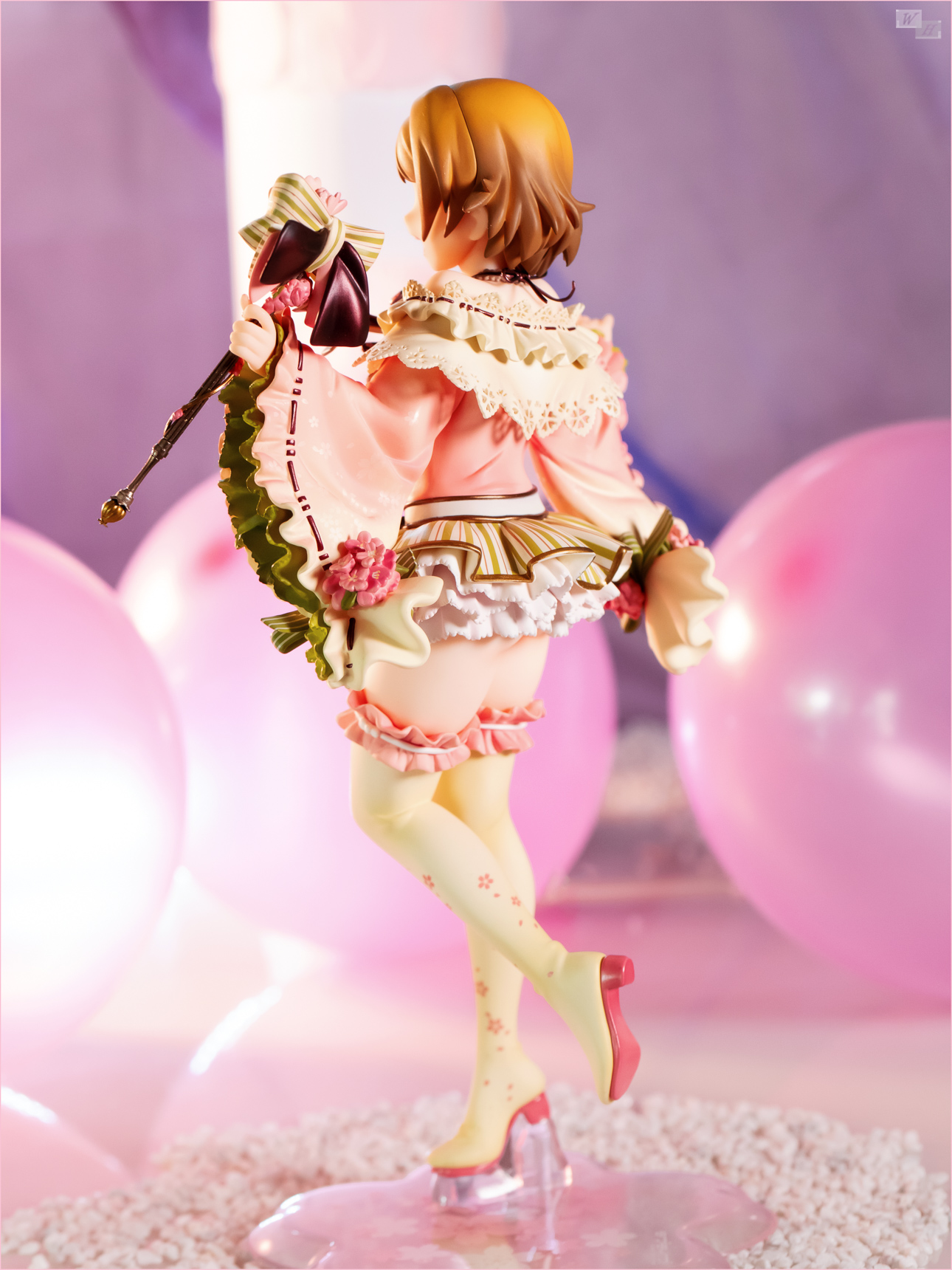 The outfit also highlights the attractive body of the rice loving Hanayo. Her fancy skirt has a striped top layer and several layers of frill underneath, the details on it are very elaborate. At first it appears a little odd what a short skirt Hanayo wears from a slightly lower angle, her nice behind can barely be ignored. The plumpness of her thighs or other areas is quite prominent overall and gives the figure an sweet, sexy and appealing appearance.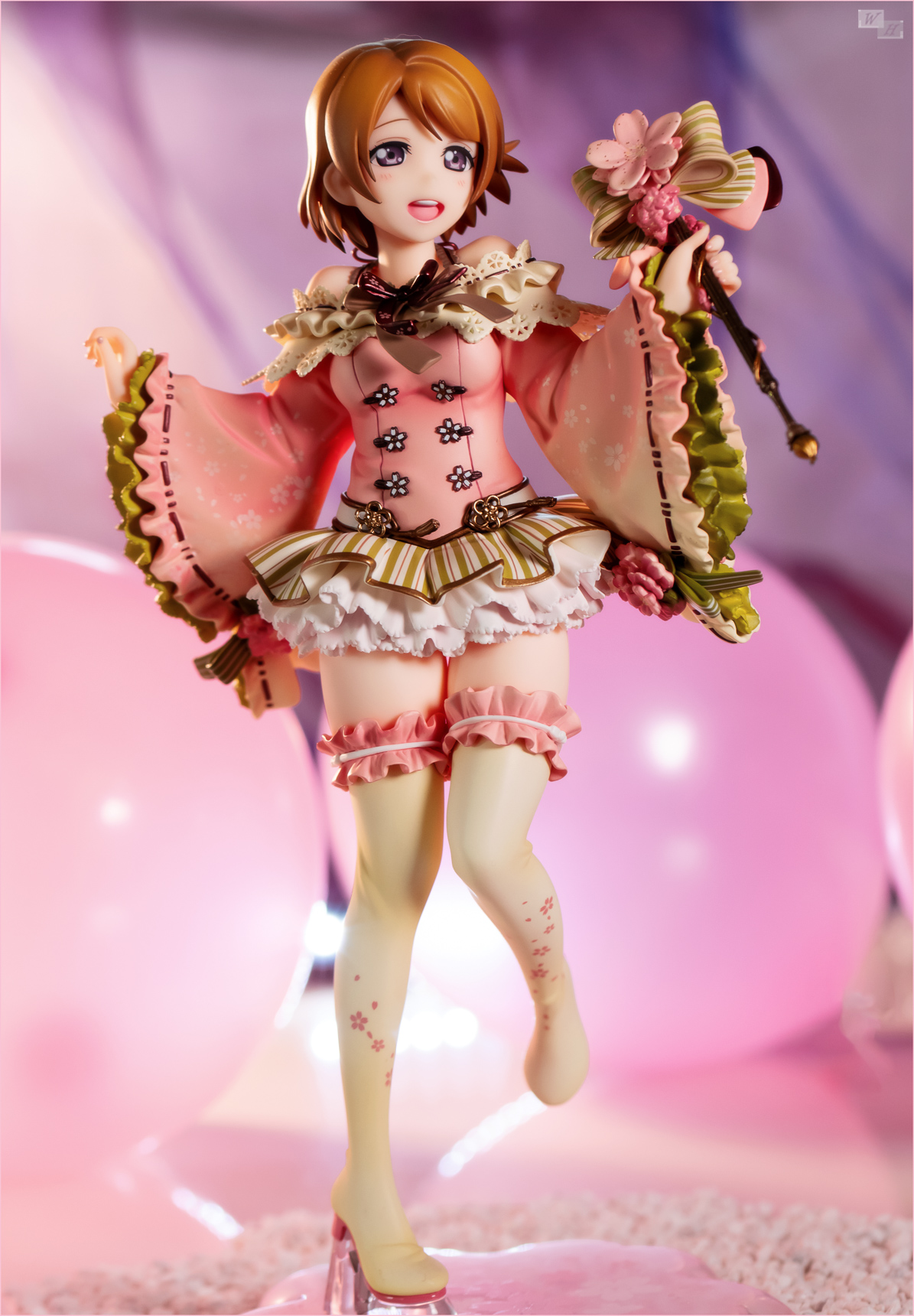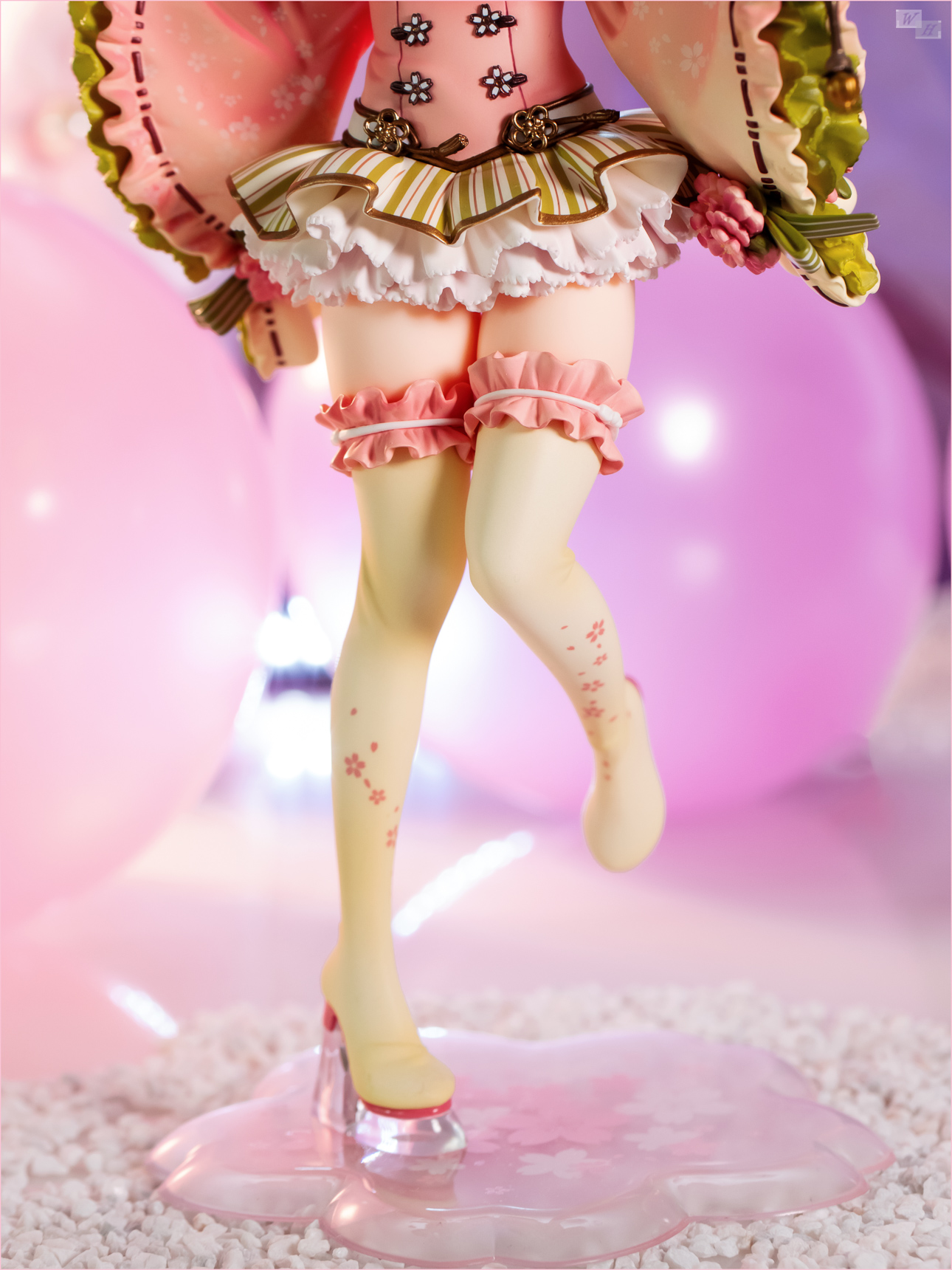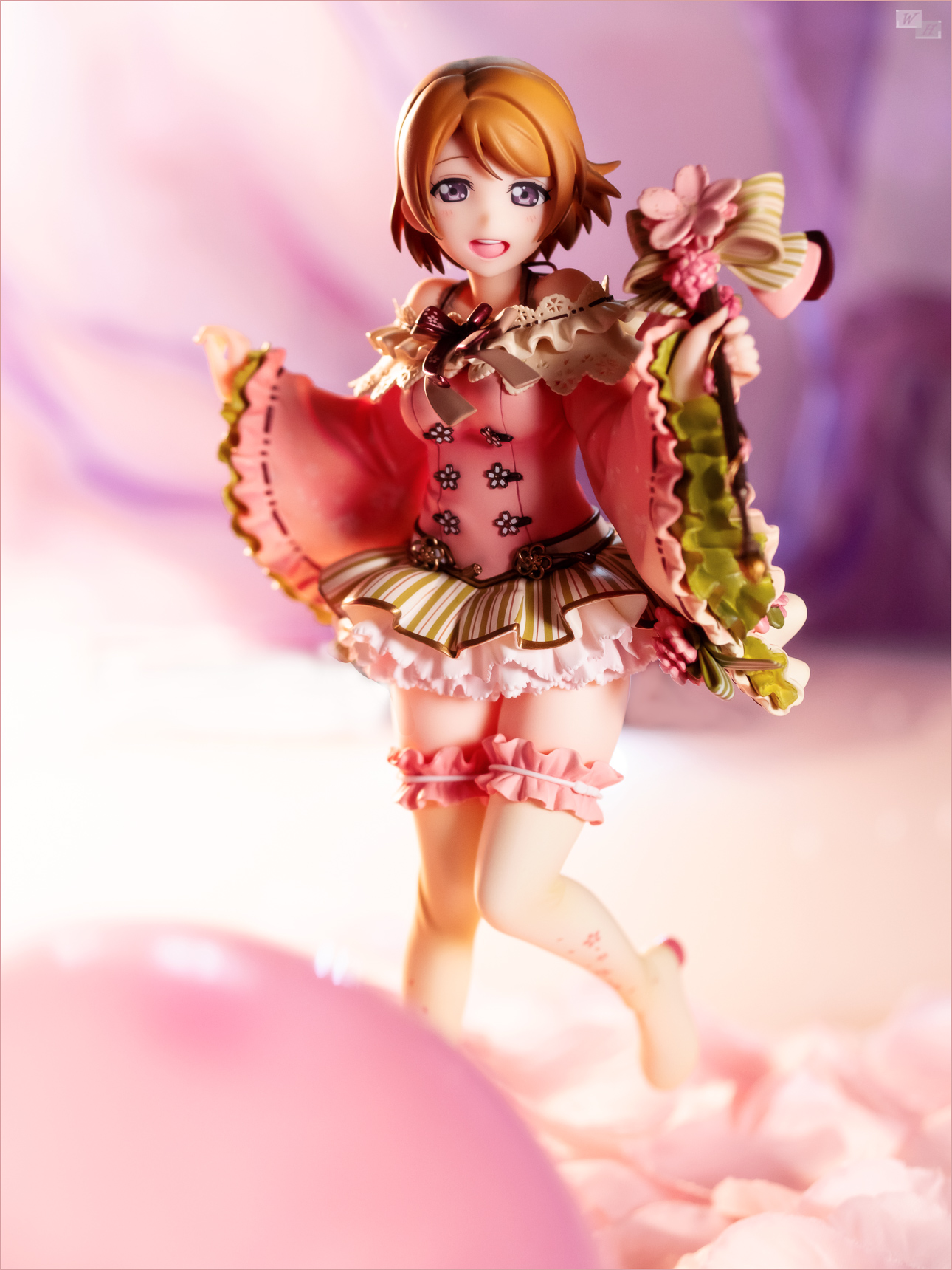 Hanayo is articulated in a cute looking pose, which captures her during idol dancing, the lifted open arms make it look quite adorable. Her legs are showing a nice articulation as well, the highs are close together, which highlights the Zettai Ryōiki in a great way. The angled left lower leg adds some more movement to the sweet pose.
Unlike ALTER's other Love Live! School Idol Festival figures, the Hanayo Sangatsu Hen version has a different looking base, smaller in size and in shape of a cherry blossom with pink cherry blossoms and petals printed on.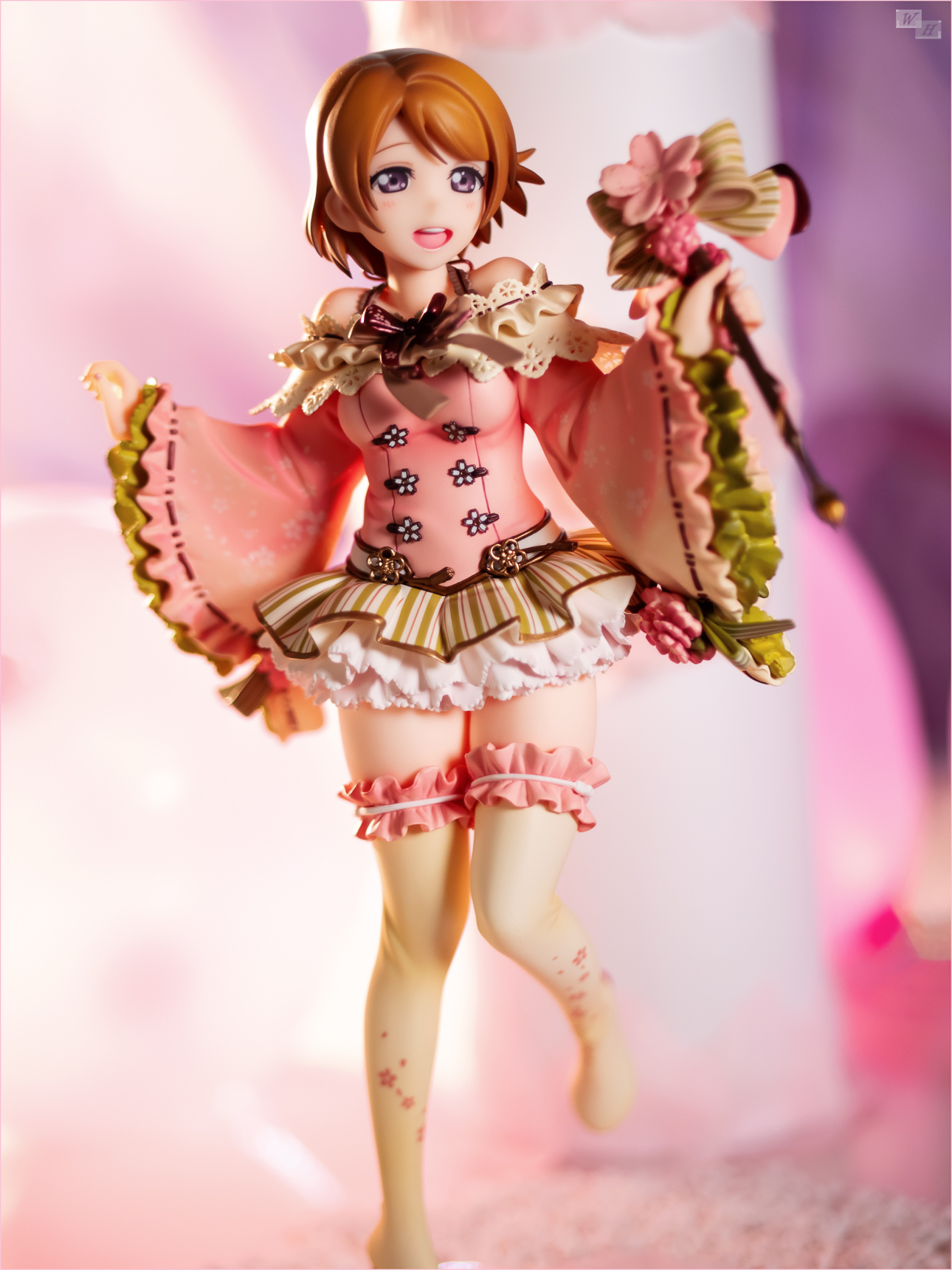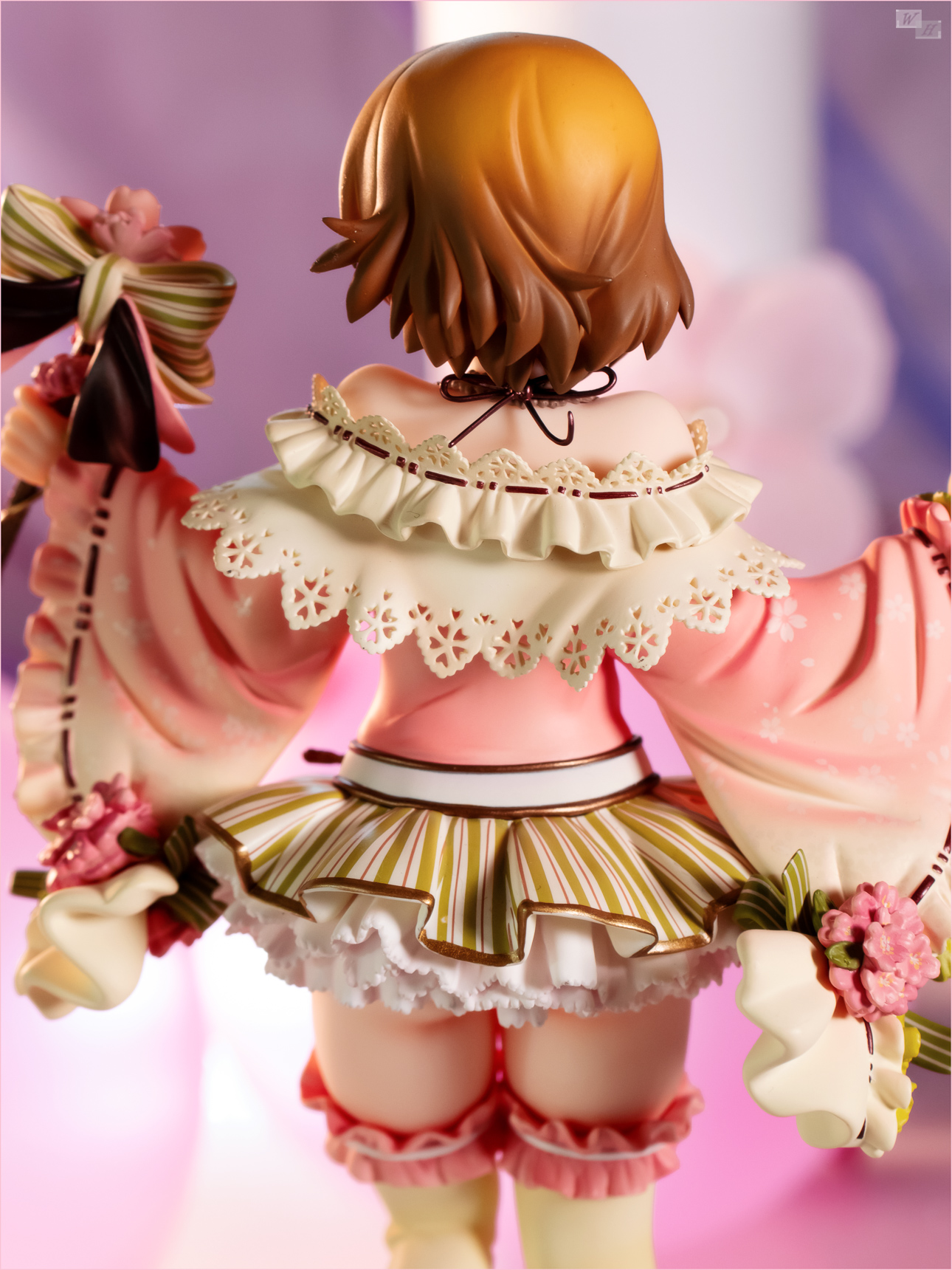 Final Words
The figure is without a doubt a very enchanting adaption of Hanayo's character, Koizumi Hanayo is my fourth Love Live! School Idol Festival figure. I really like this style, she has a lovely outfit with a pretty color selection and an amazing level of detail. Her face is very cute and I just love her happy expression, the lack of glasses is a little letdown, but I knew that in advance. I also like that the sculptor adapted Hanayo as pleasingly plump as she is supposed to be ❤.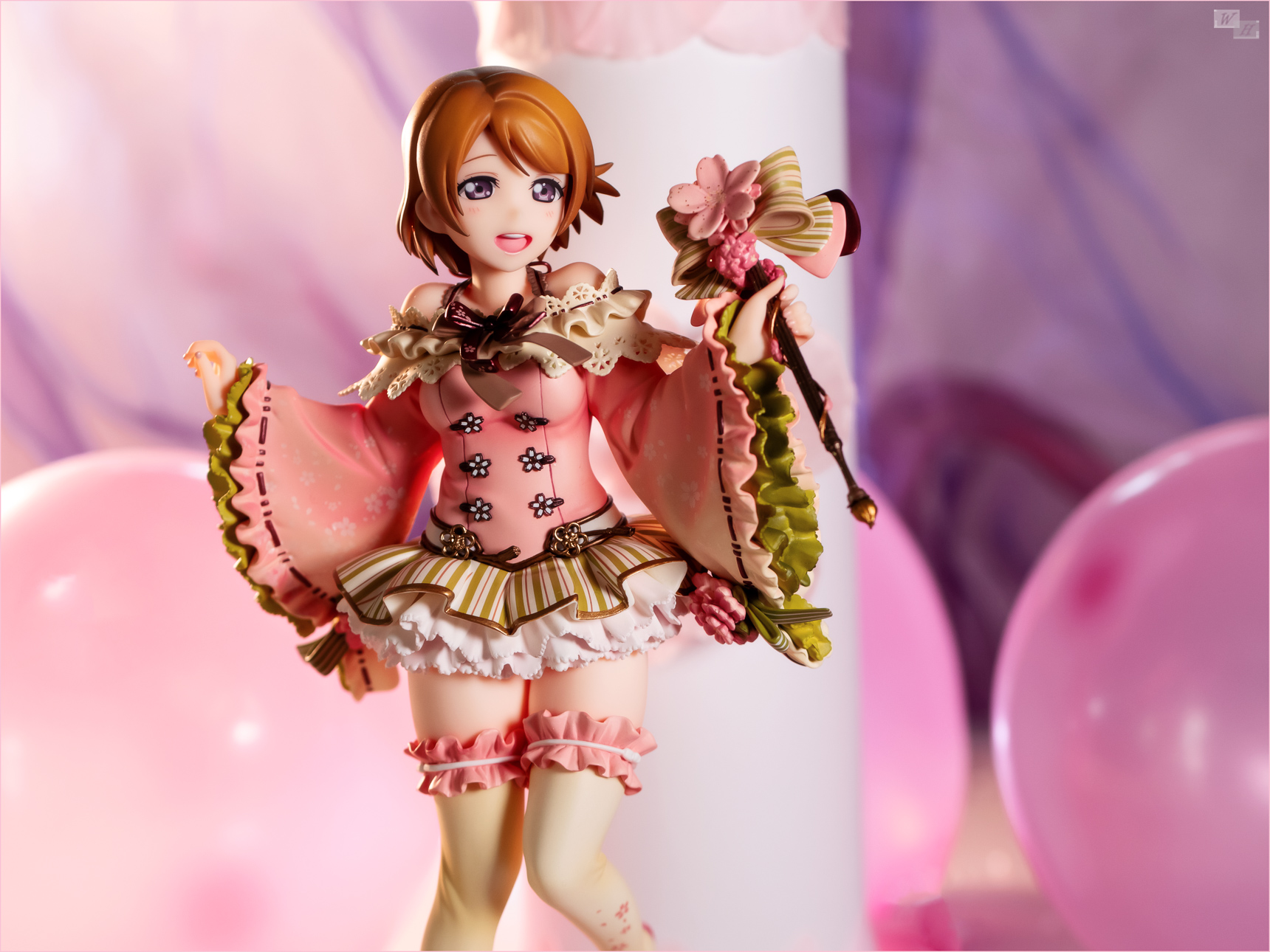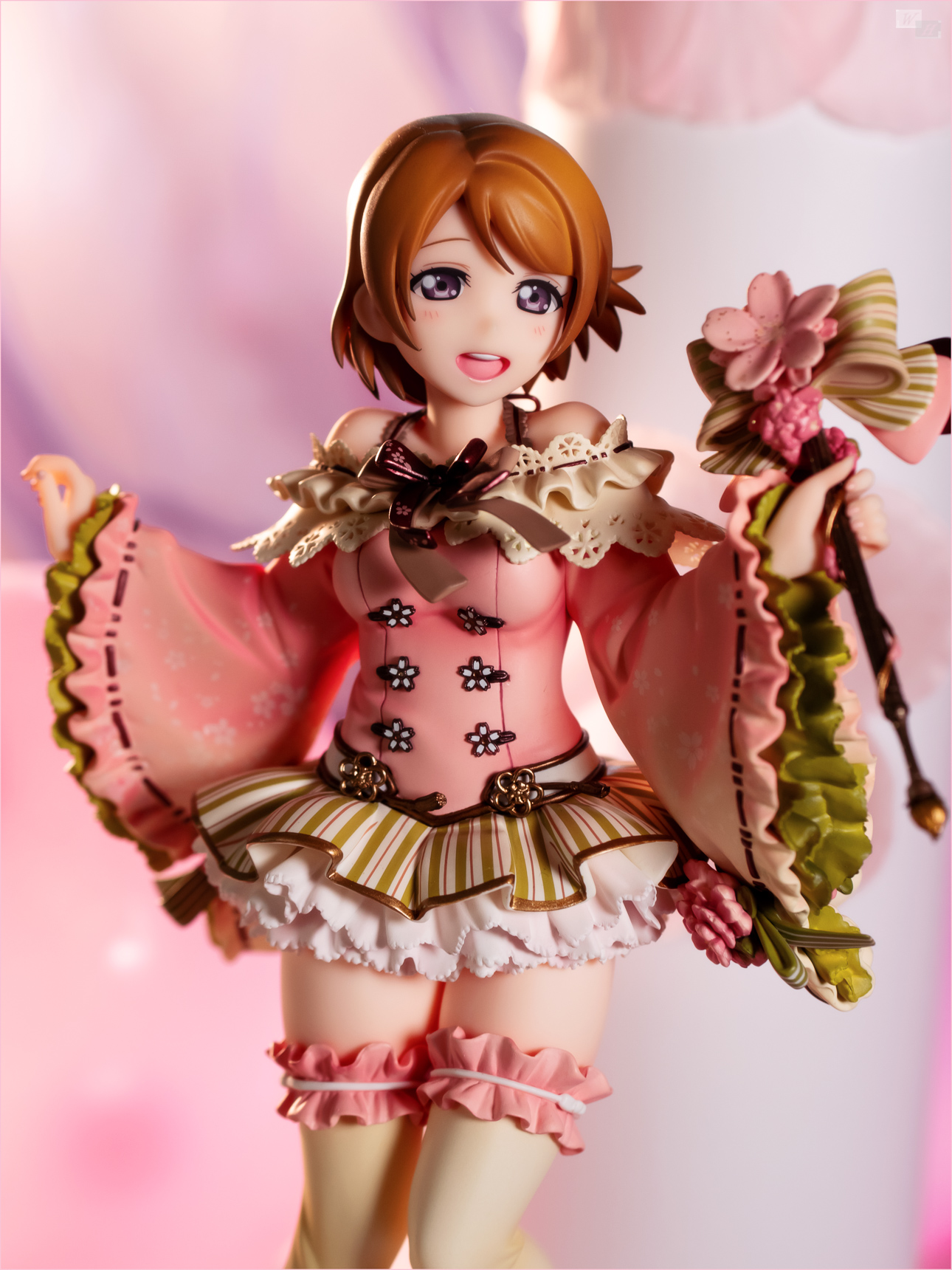 I'm really happy with the Koizumi Hanayo – Love Live! School Idol Festival – Sangatsu Hen version, ALTER's Love Live! figures just never disappoint. Are there any of ALTER's Love Live! School Idol Festival figures you would like to see another version of? I would like a new Kotori and Nozomi figure or Nozomi in a swimsuit, please.
related reviews