Hi, is everybody doing fine?
Today I will show you GSC's Miku in her Racing 2016 version figue adaption, although we have the year 2018 now.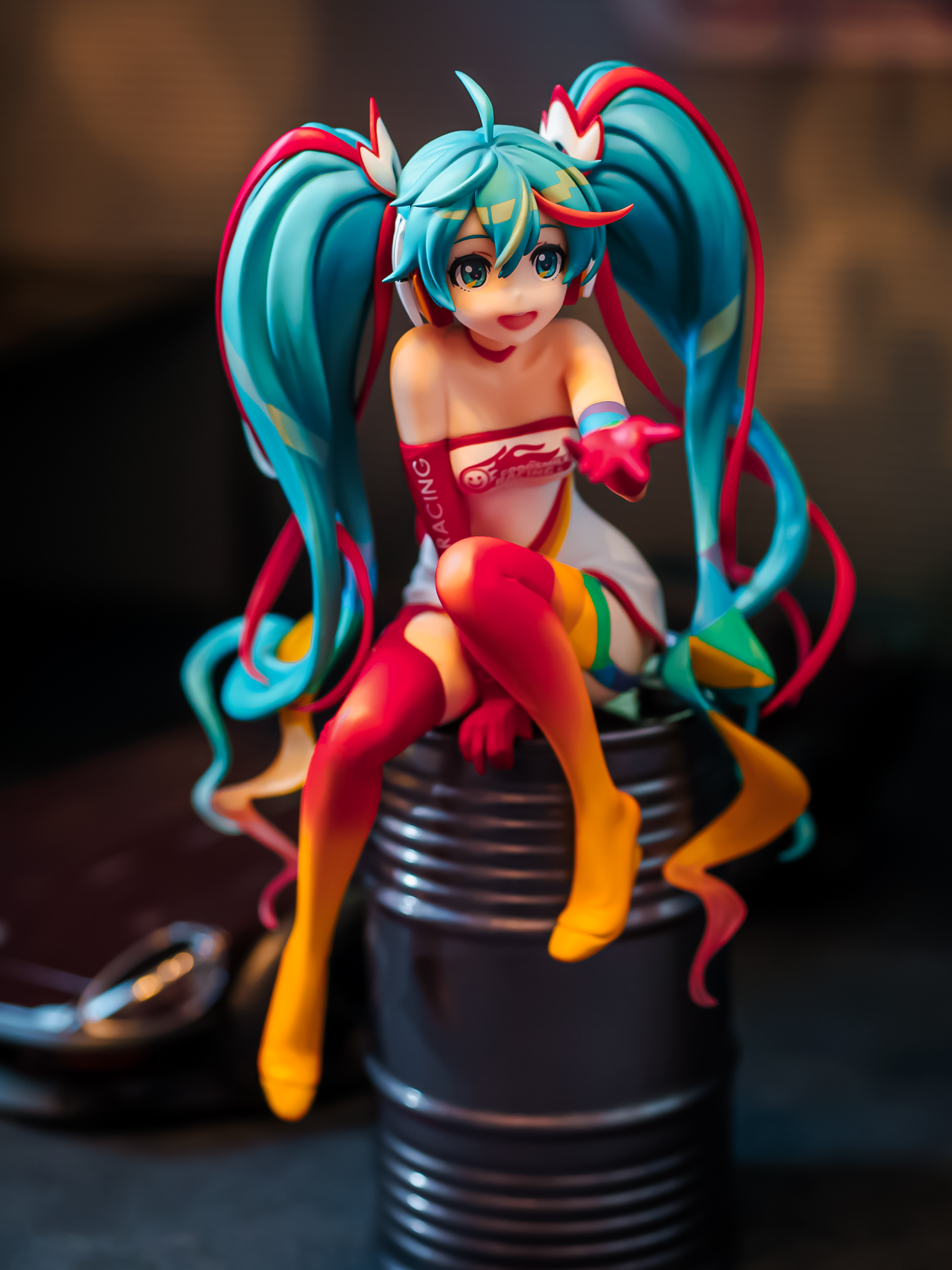 Haha, but that has nothing to do with my little hiatus to be honest. Good Smile Racing is actually a real racing team founded and sponsored by GSC, as side effect, a new racing themed figure of Hatsune Miku comes out every year.
The release date was in January 2018. This figure has been sculpted by Nendoron and Urakawa Akinori, she is based on an illustration by Yoneyama Mai. This Miku Racing 2016 version is quite petite, she is listed as 1/8 scaled figure.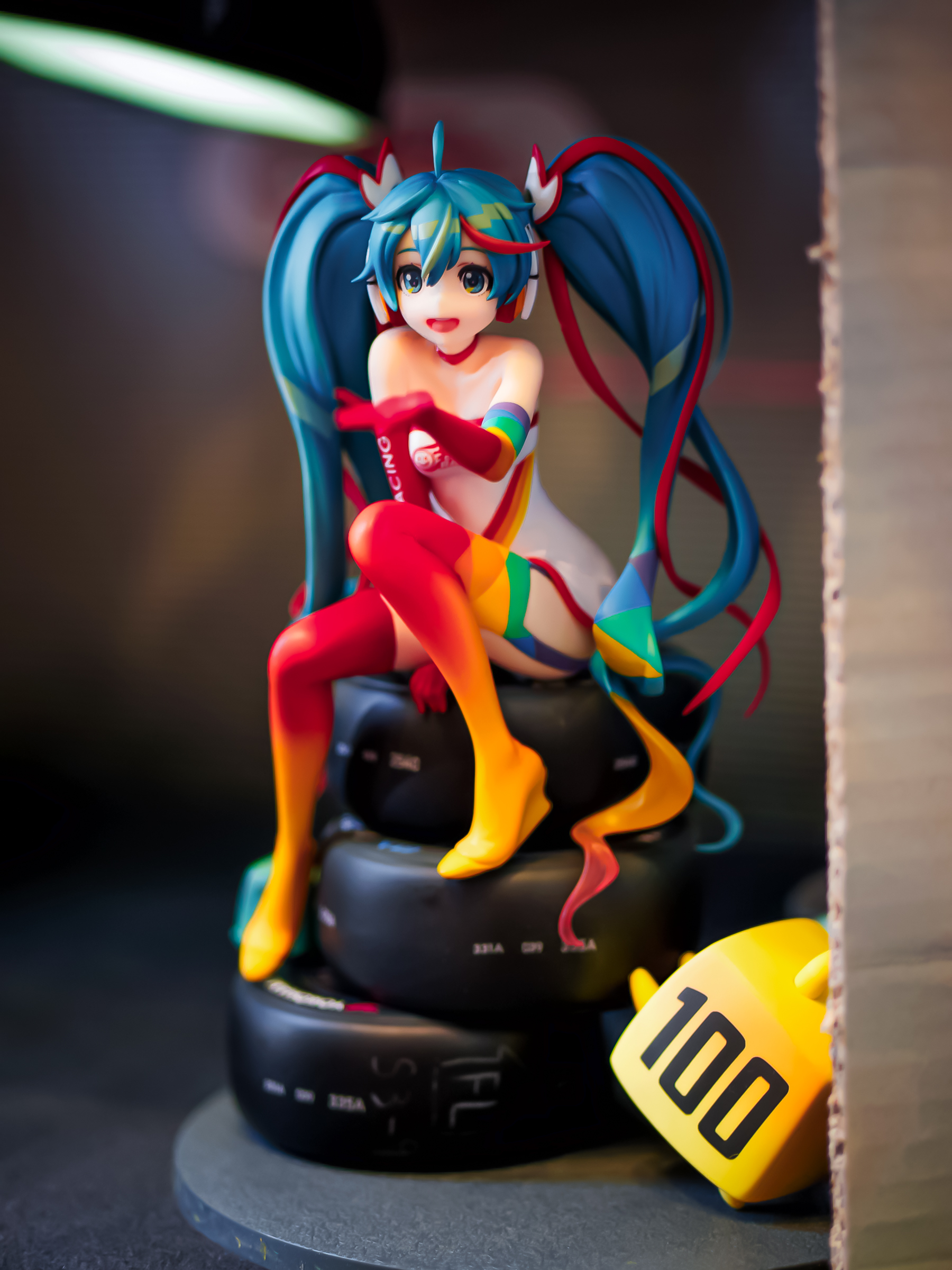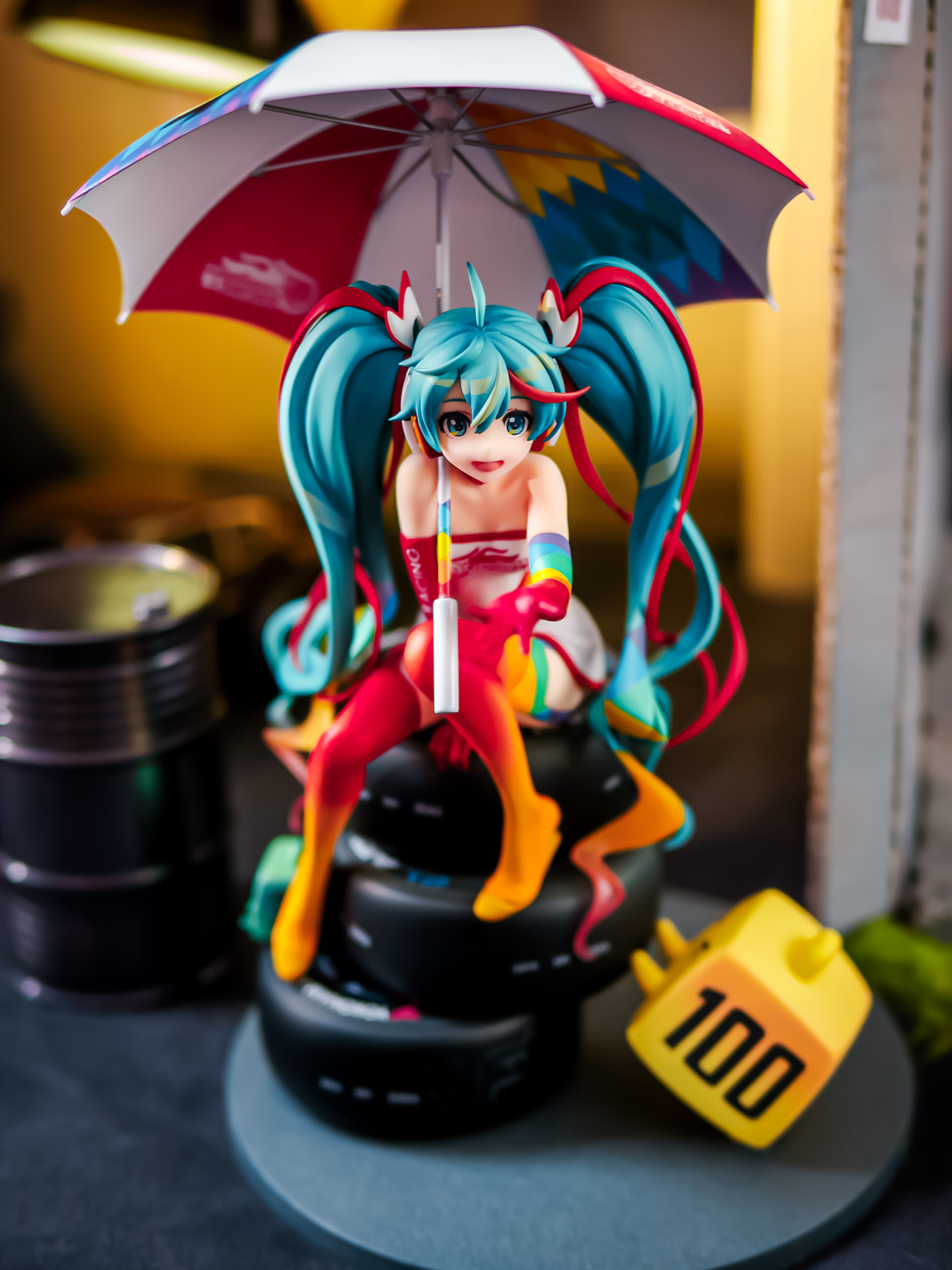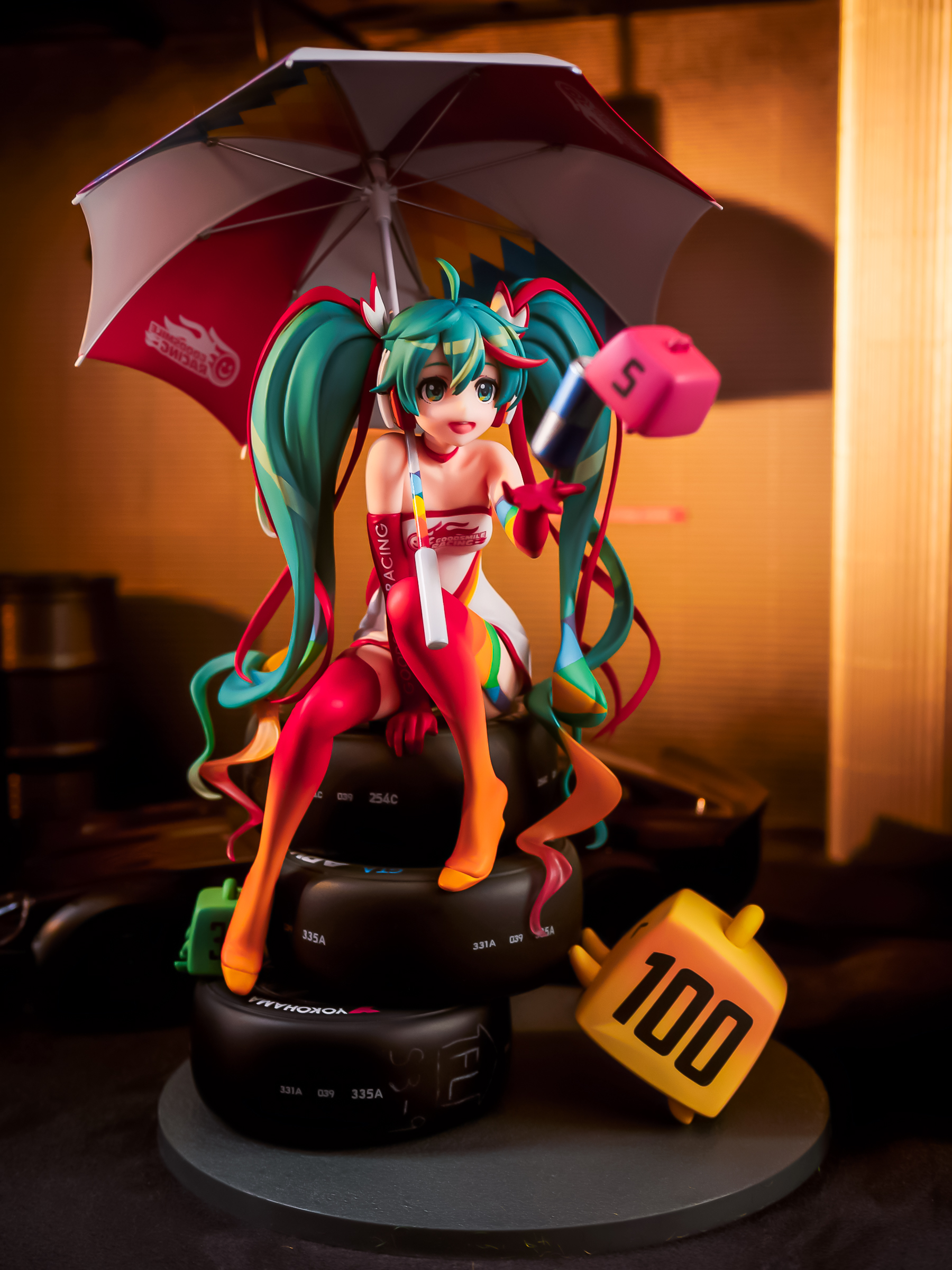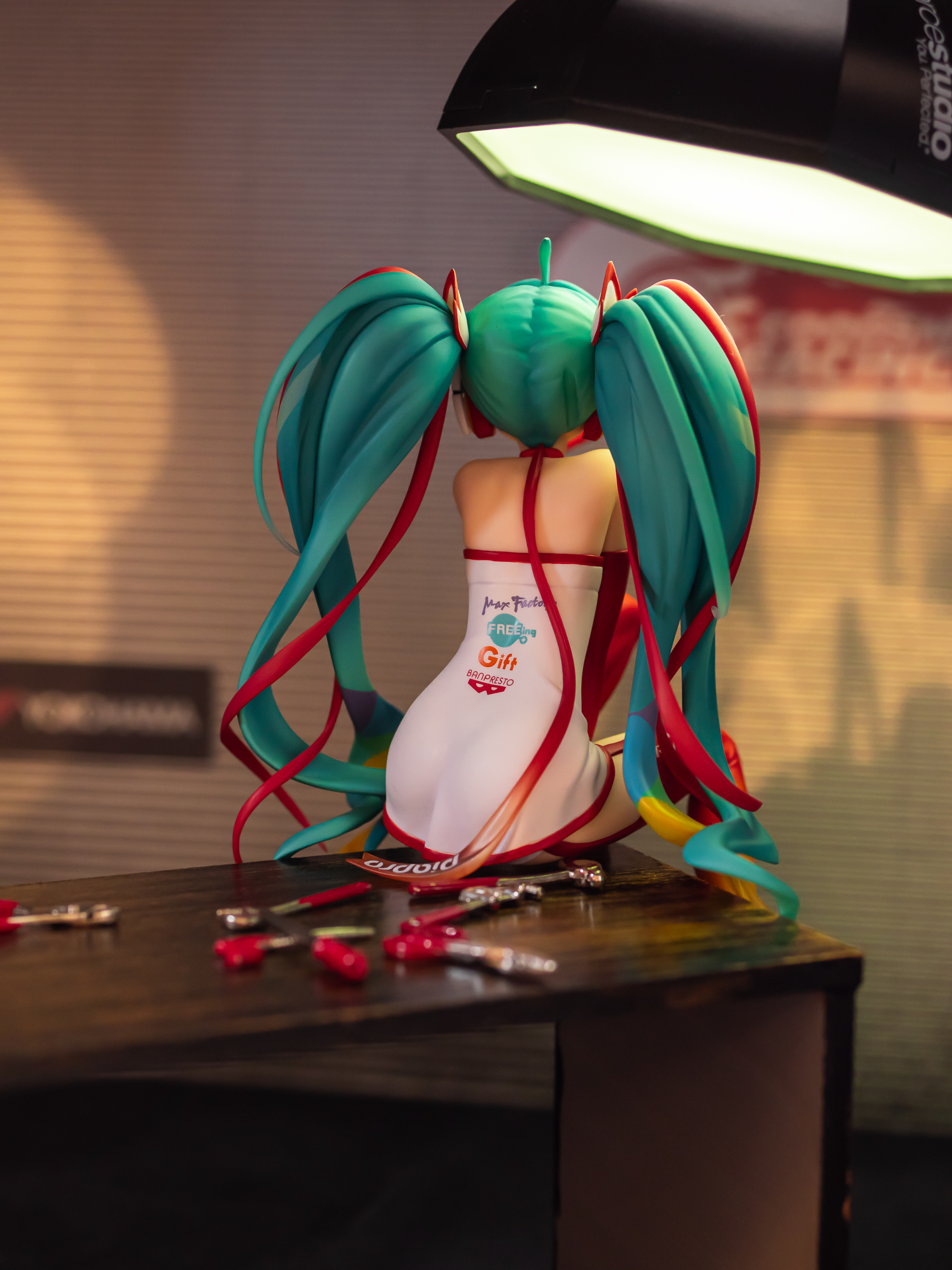 I don't show much interest in figures of Hatsune Miku in general, this 2016 Racing version though really got my attention, she was so adorable and colorful on her pile of Yokohama tires, buy Yokohama. Racing version Miku's tend to have a very futuristic grid girl design, the 2016 design features a rather normal outfit.
I also liked how Miku was adapted into with a cute sitting pose, I really like how she is placed on the pile of 3 tires. The figure has a sweet umbrella with a very detailed design. Altogether 3 speed stone animals are also included, optionally an energy drink can is balanced on the palm of the figures left hand with the help of a really thin peg,
I was a bit scared of breaking it, so this part isn't present in many of my pictures in this post.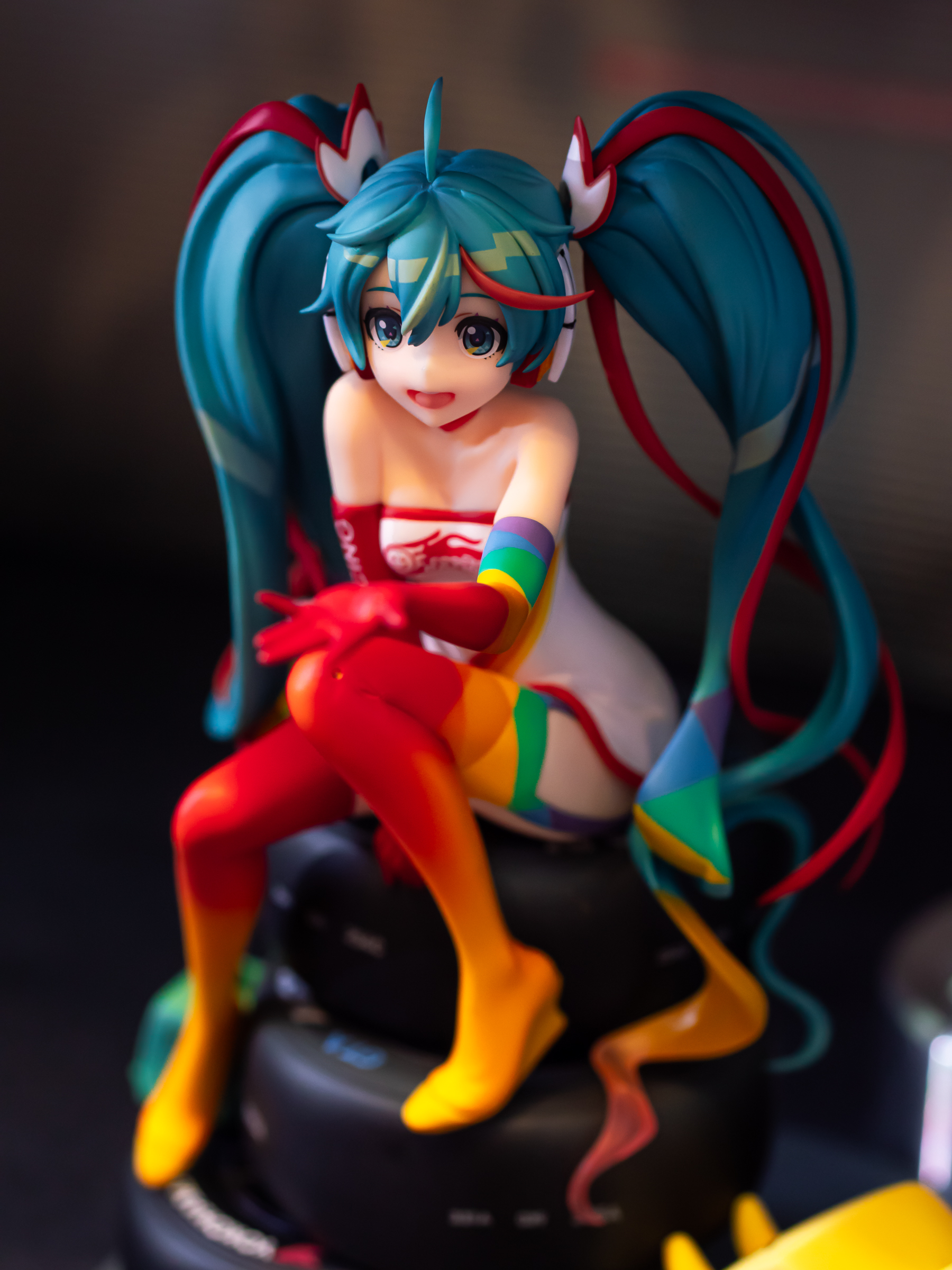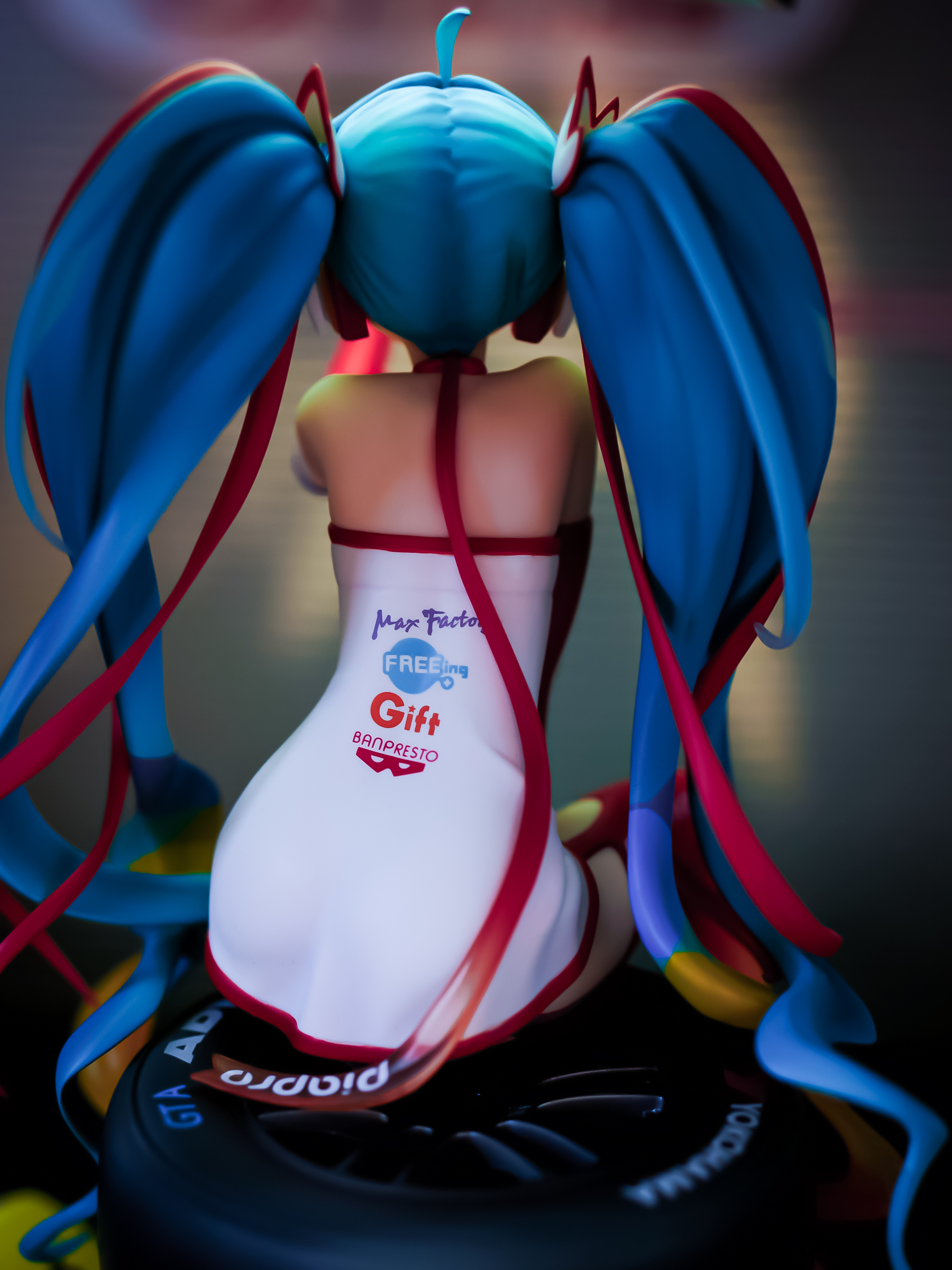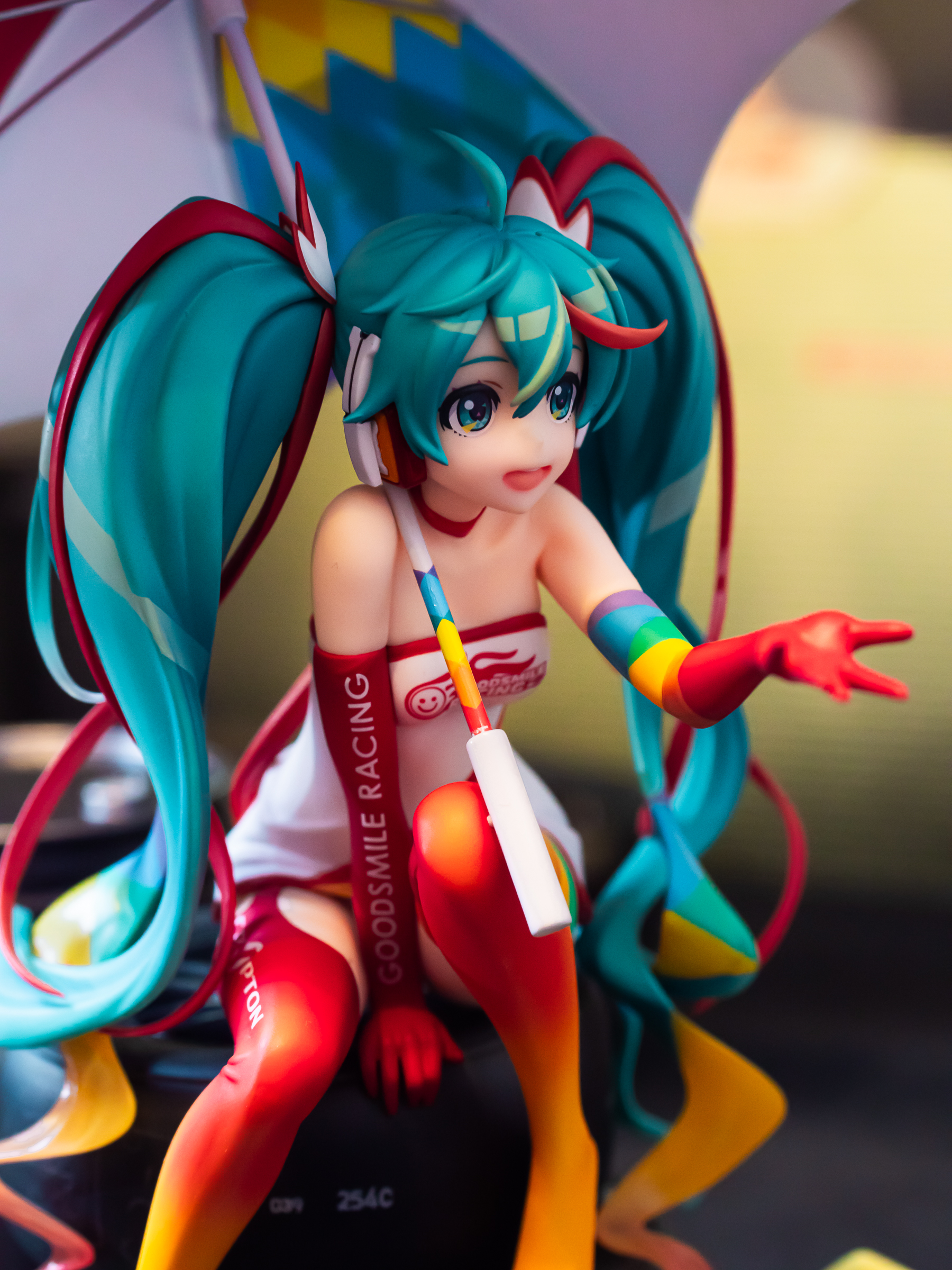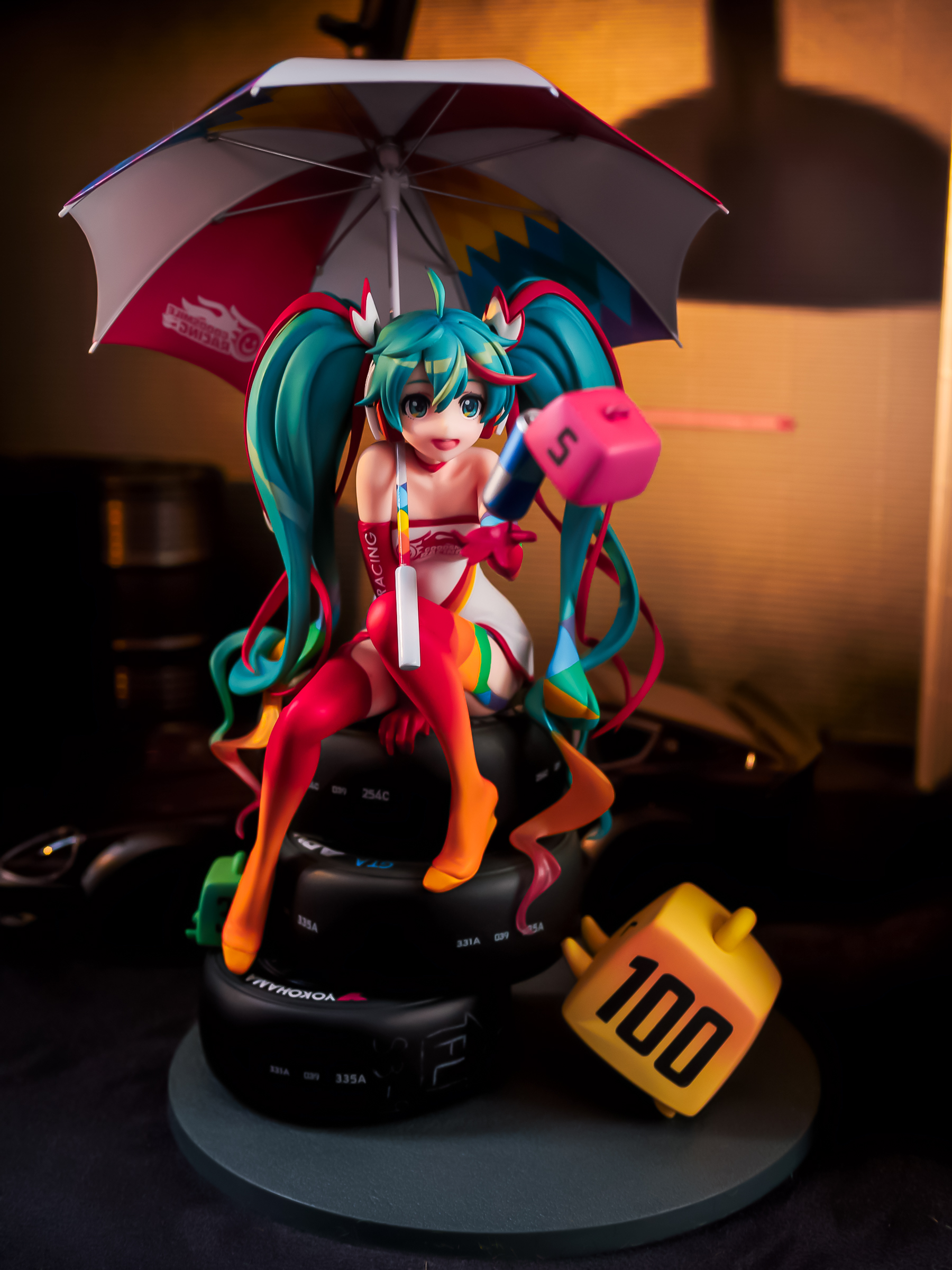 Miku is wearing a mainly white tube dress, it's rather skimpy and underlines the characters petite body. The amount of revealed skin gives Hatsune Miku a slighty sexy touch.
The Good Smile Racing logo is placed over the chest area of the dress and the sponsors listed at her backside.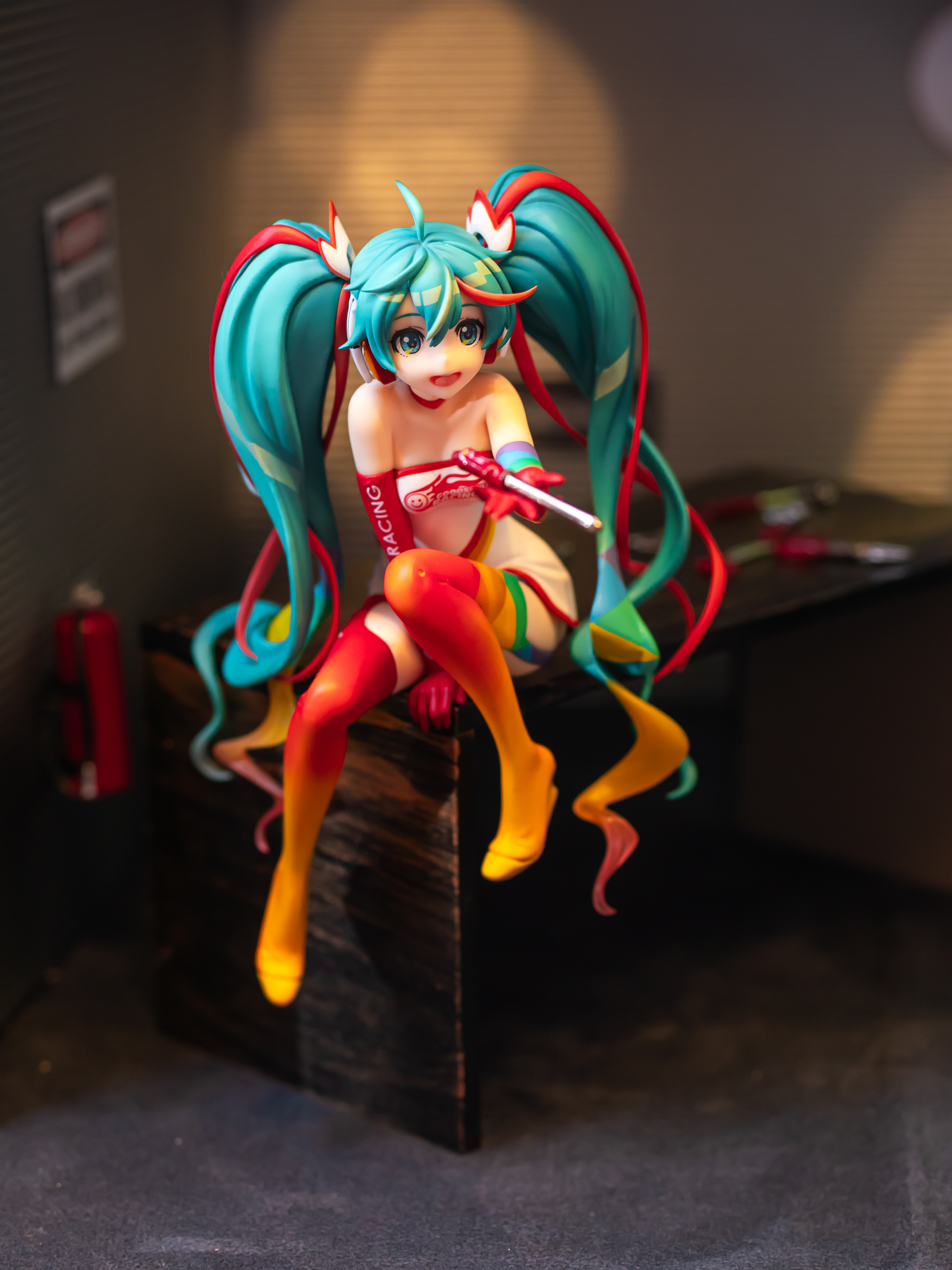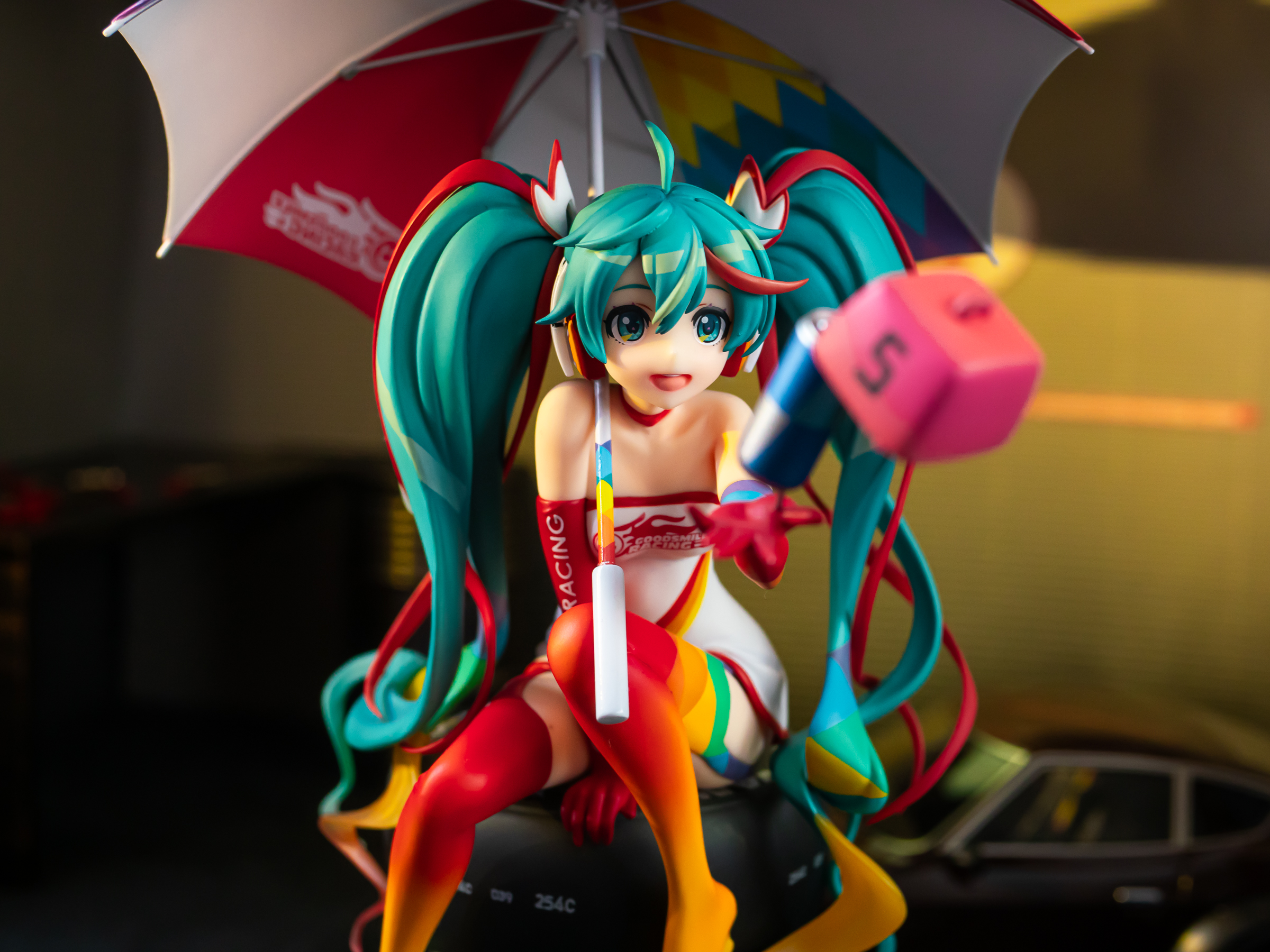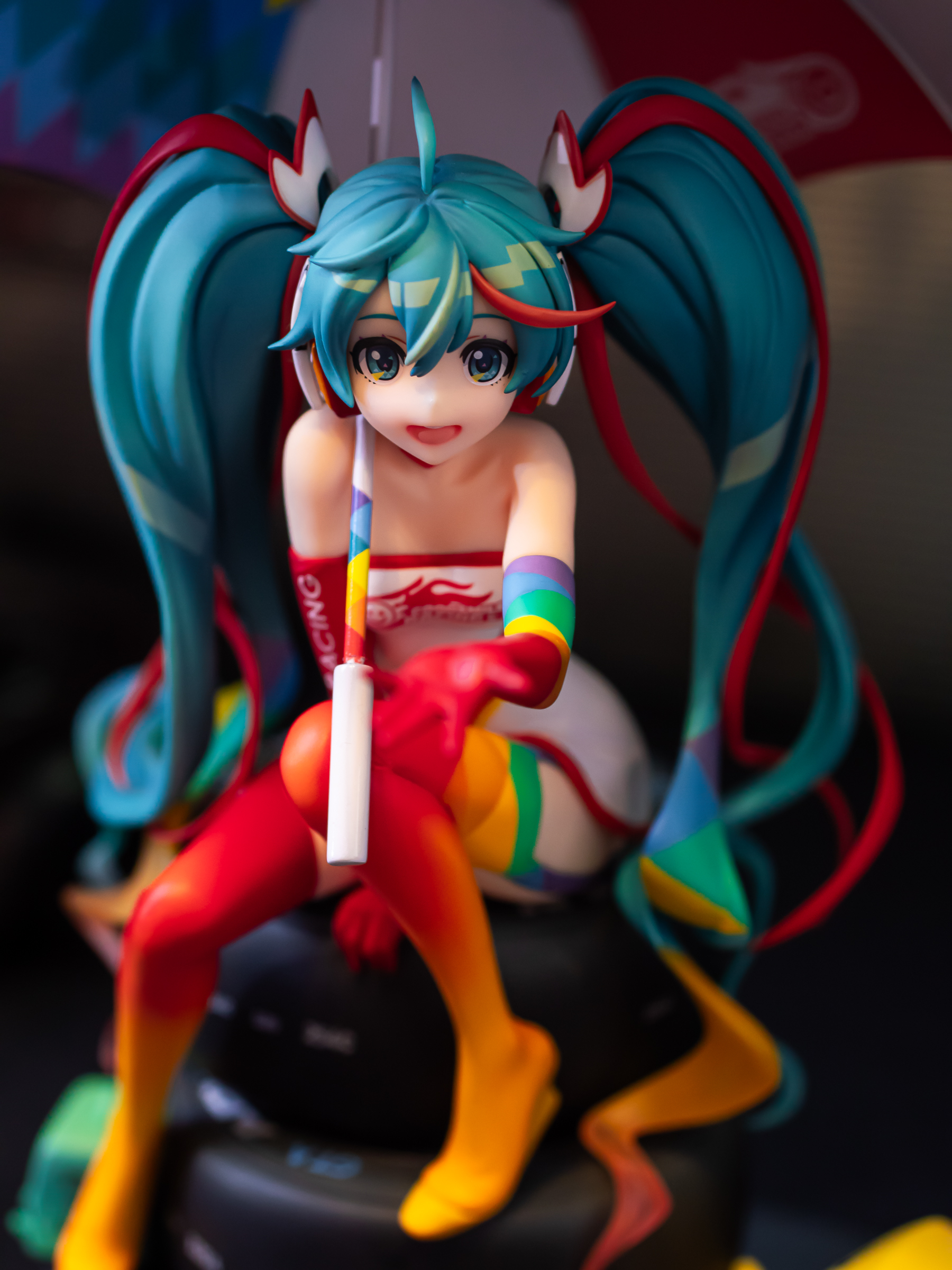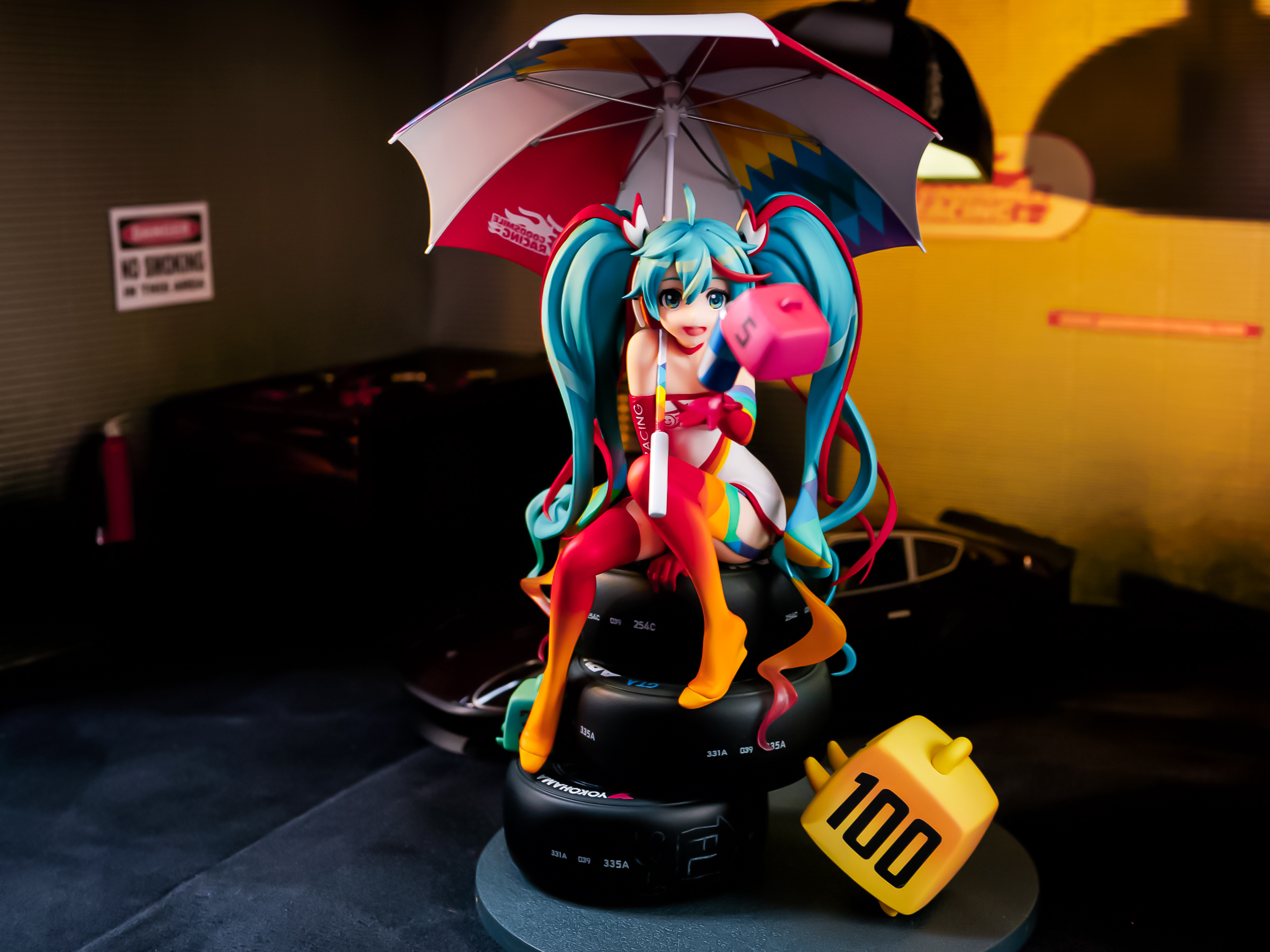 First lets take a look at Miku's hair, it's beautifully sculpted and has nicely curved twin tails with super curly tips. The color is pretty and the brighter highlights create a dynamic look. The long red ribbons make her hairstyle even cuter.
This figure portrays Hatsune Miku as really sweet girl, her facial details are especially adorable, big round eyes and an innocently opened mouth with a gently smile are going to melt your hearts.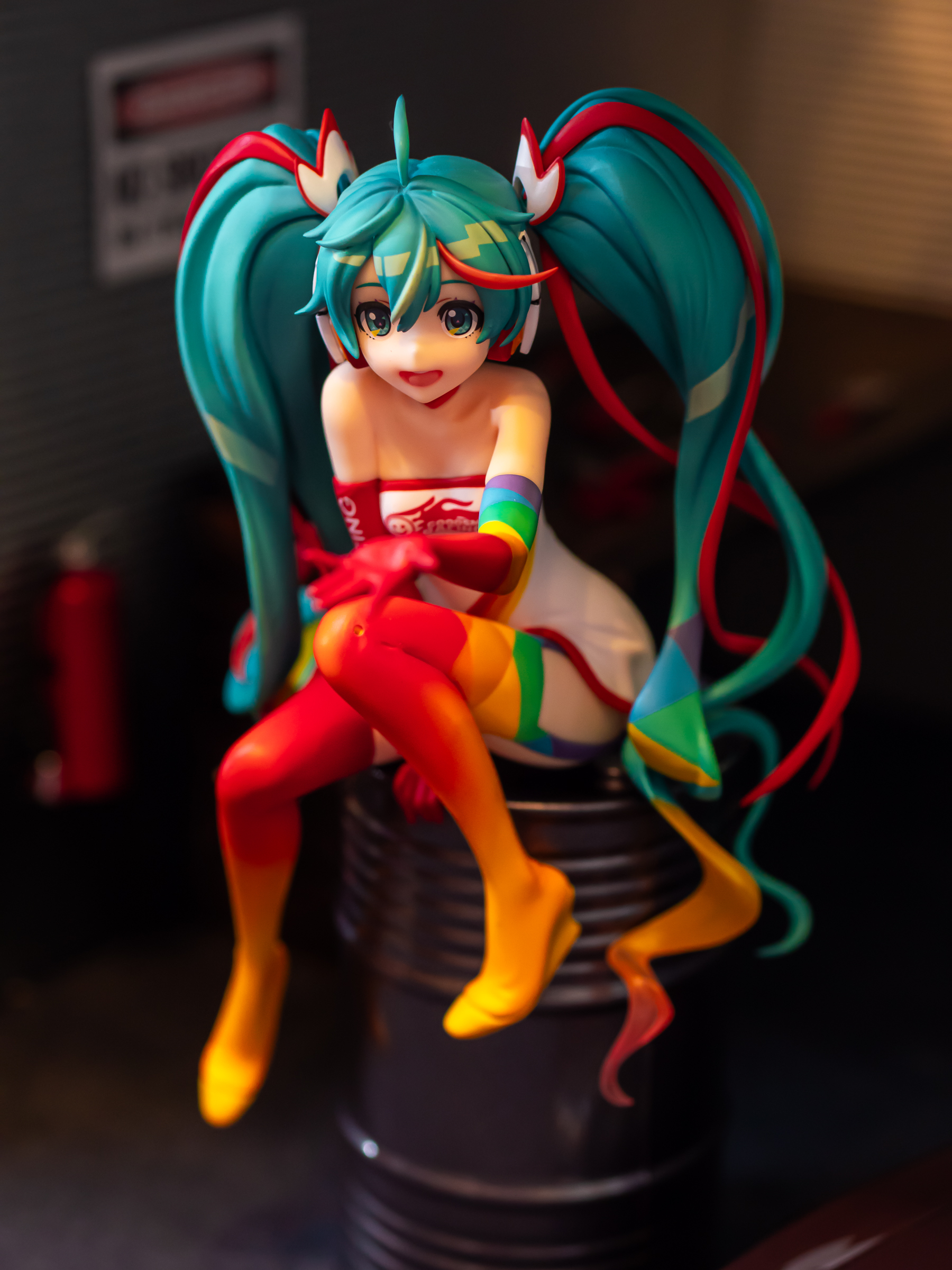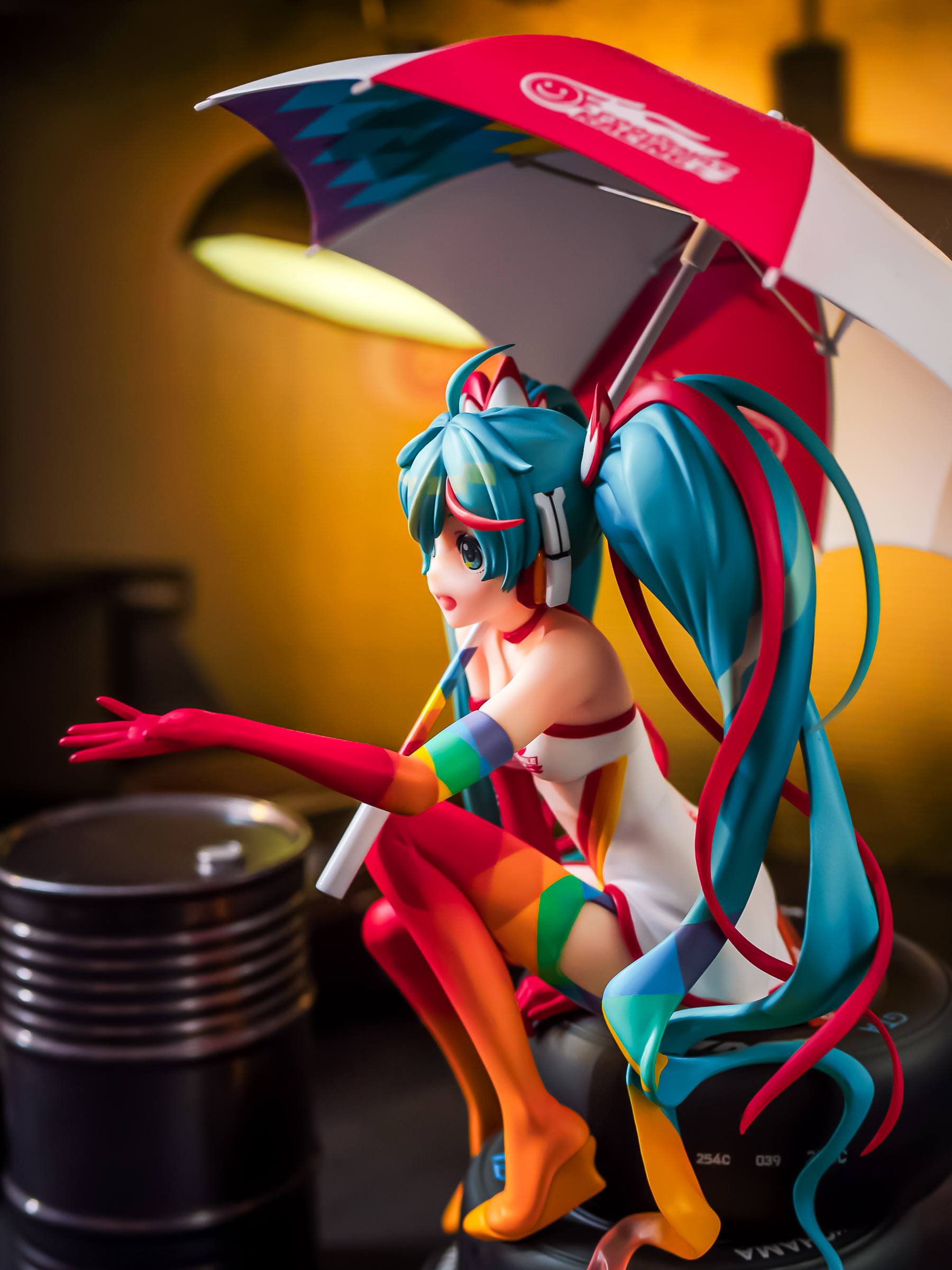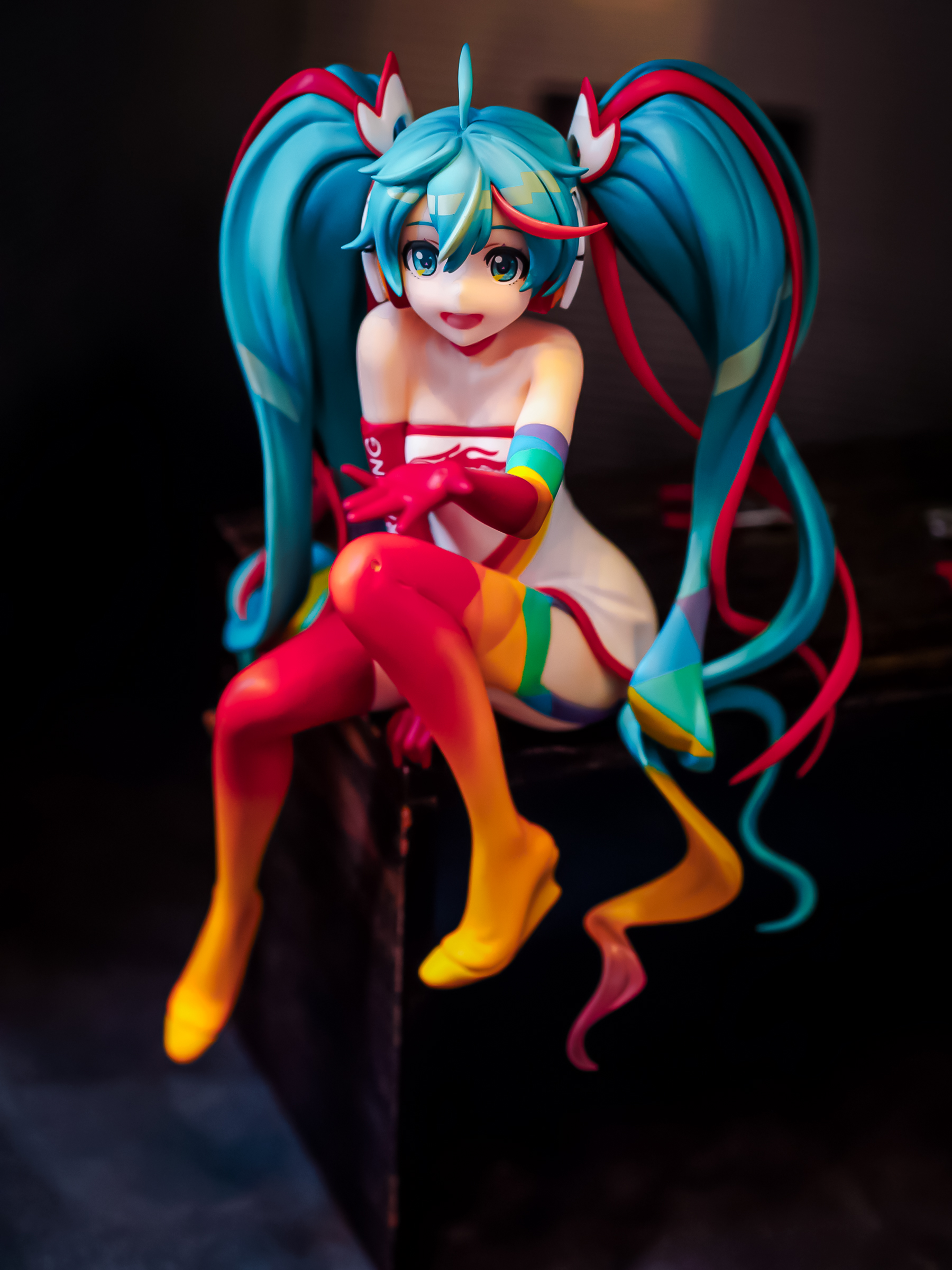 Rainbow colors are a big topic on the Miku racing 2016 version, there are these lovely arm long gloves, the umbrella, her stockings with soft gradient from yellow to red, the stockings end with straps which are attached to her panties, it's amusing to see such accesory on the overall innocent design of the figure, but it doesn't look unnatural.
Another very good aspect of this enchanting figure is the complexity and the realistic presentation of the figures articulation. Starting from the placement of her legs, to the bend over upper body or the sweet outstretched arm. Thanks to her supporting hand, it is possible to place this Miku figure on other objects than her base.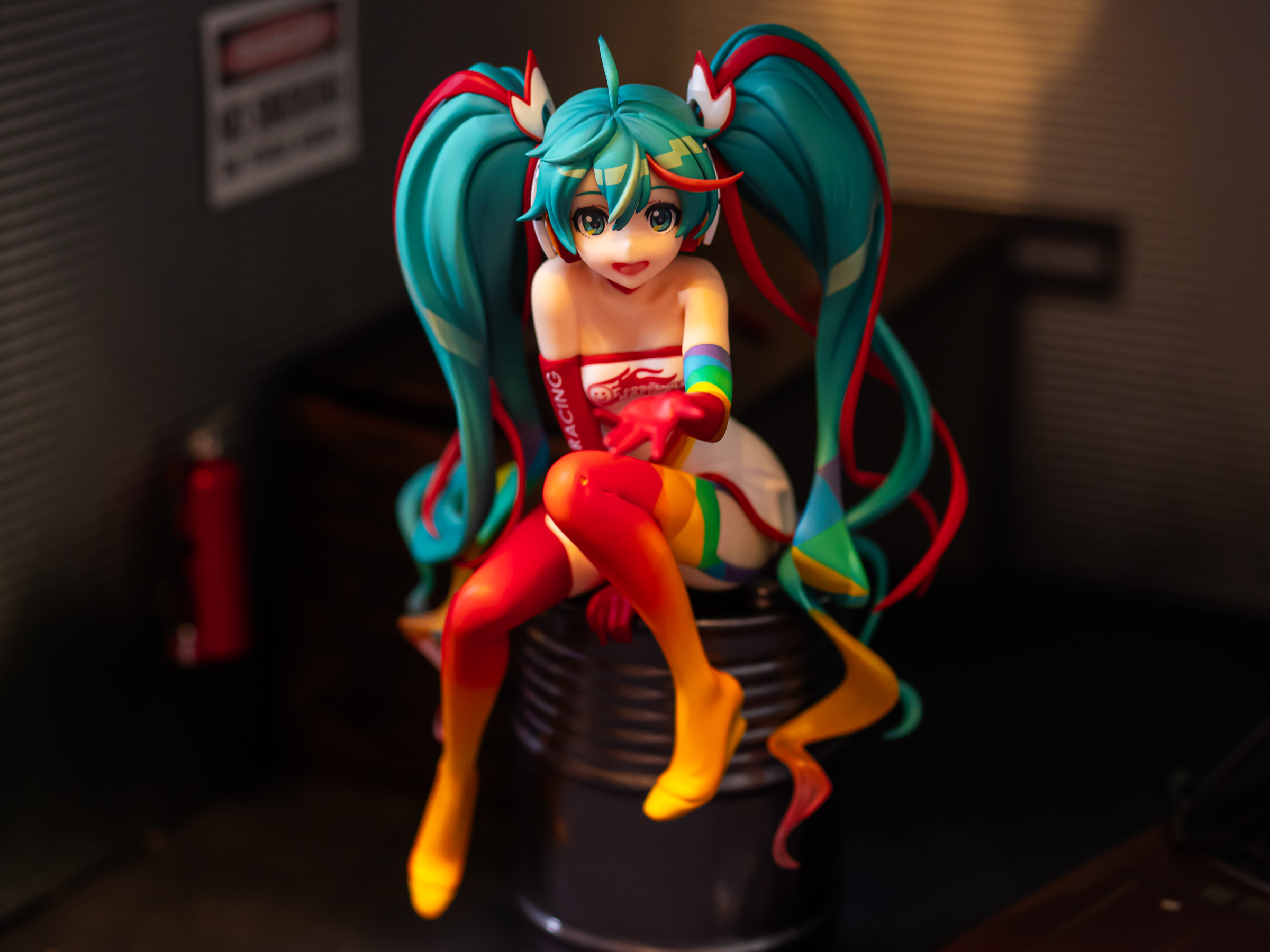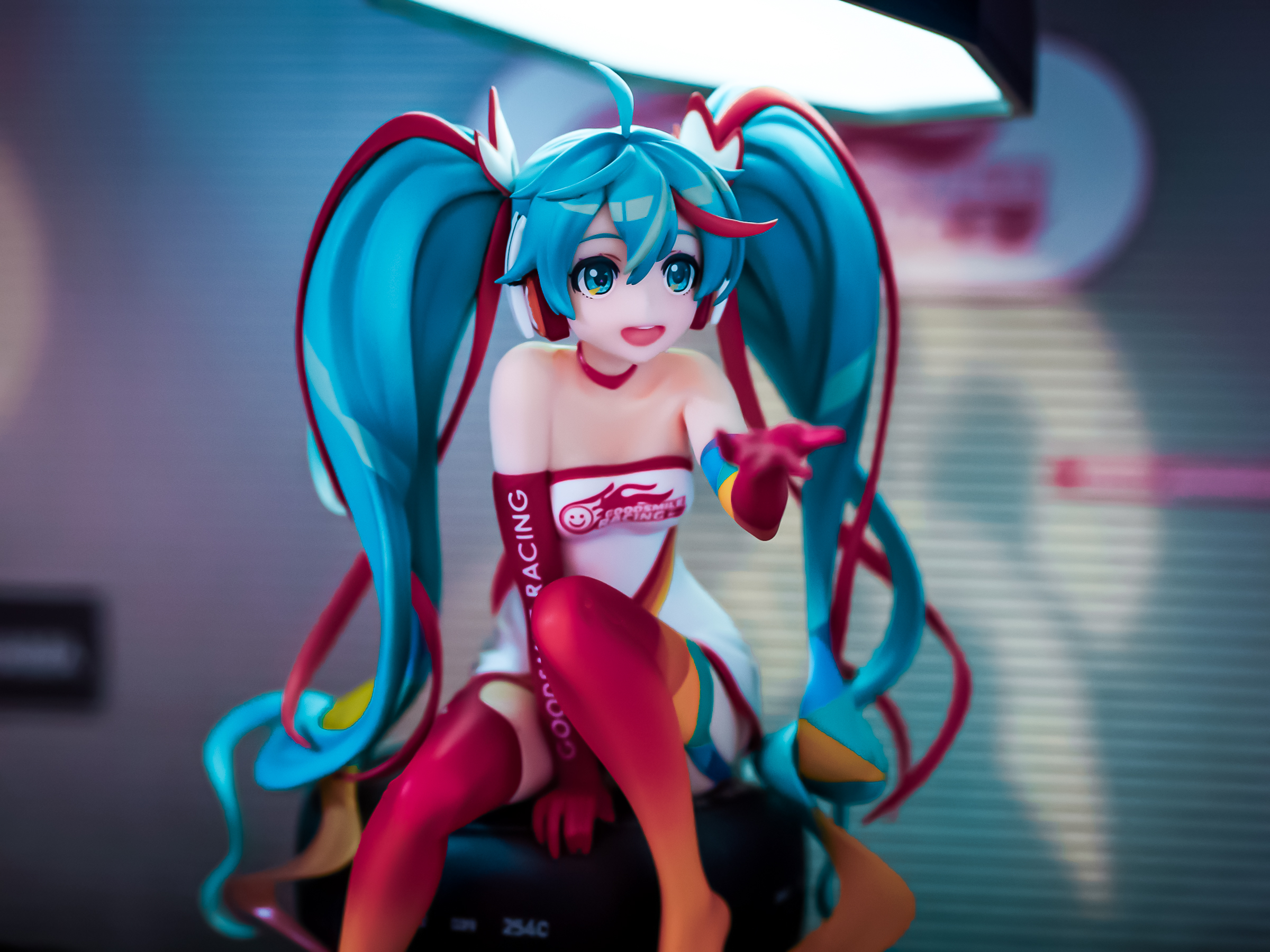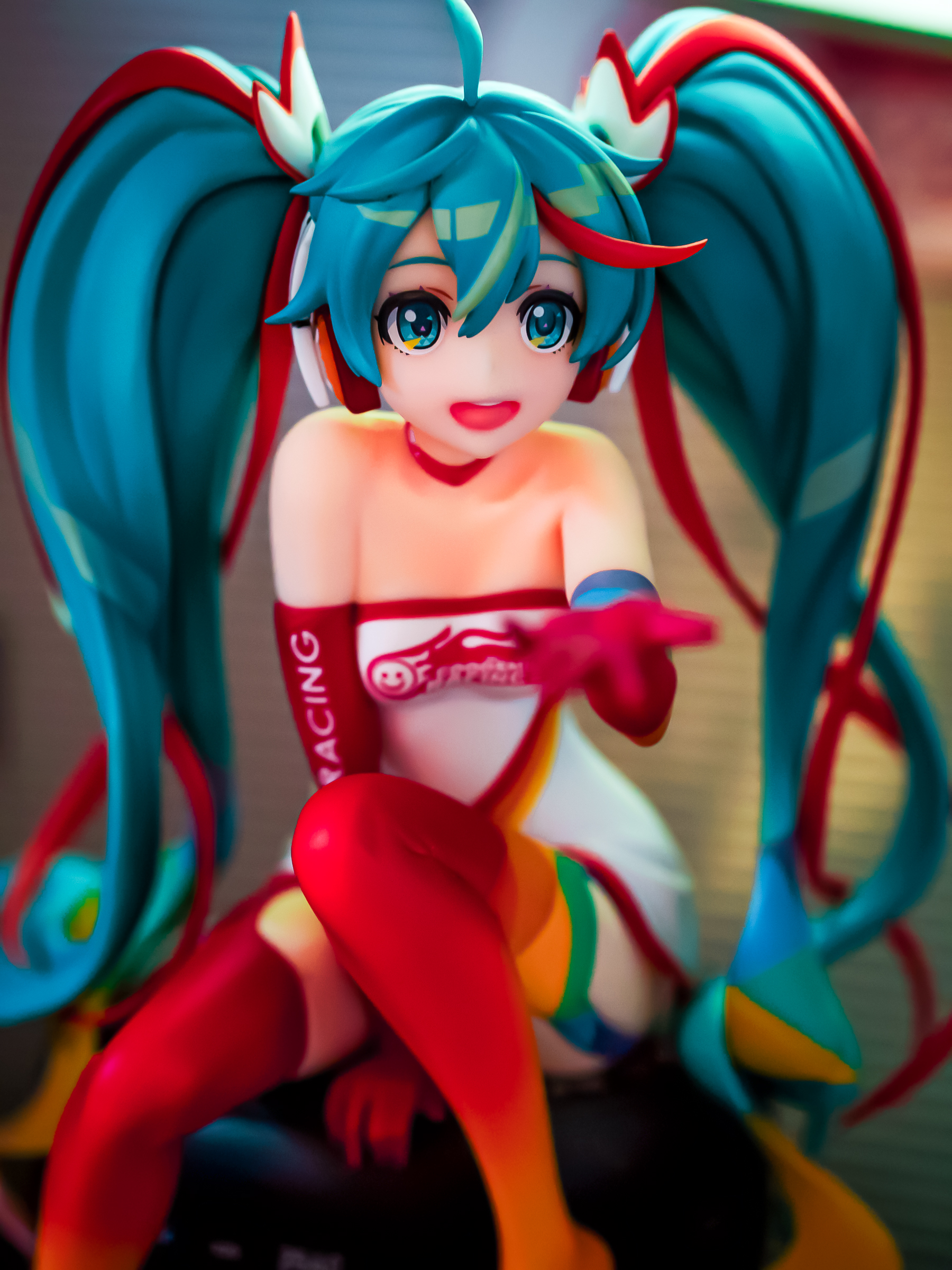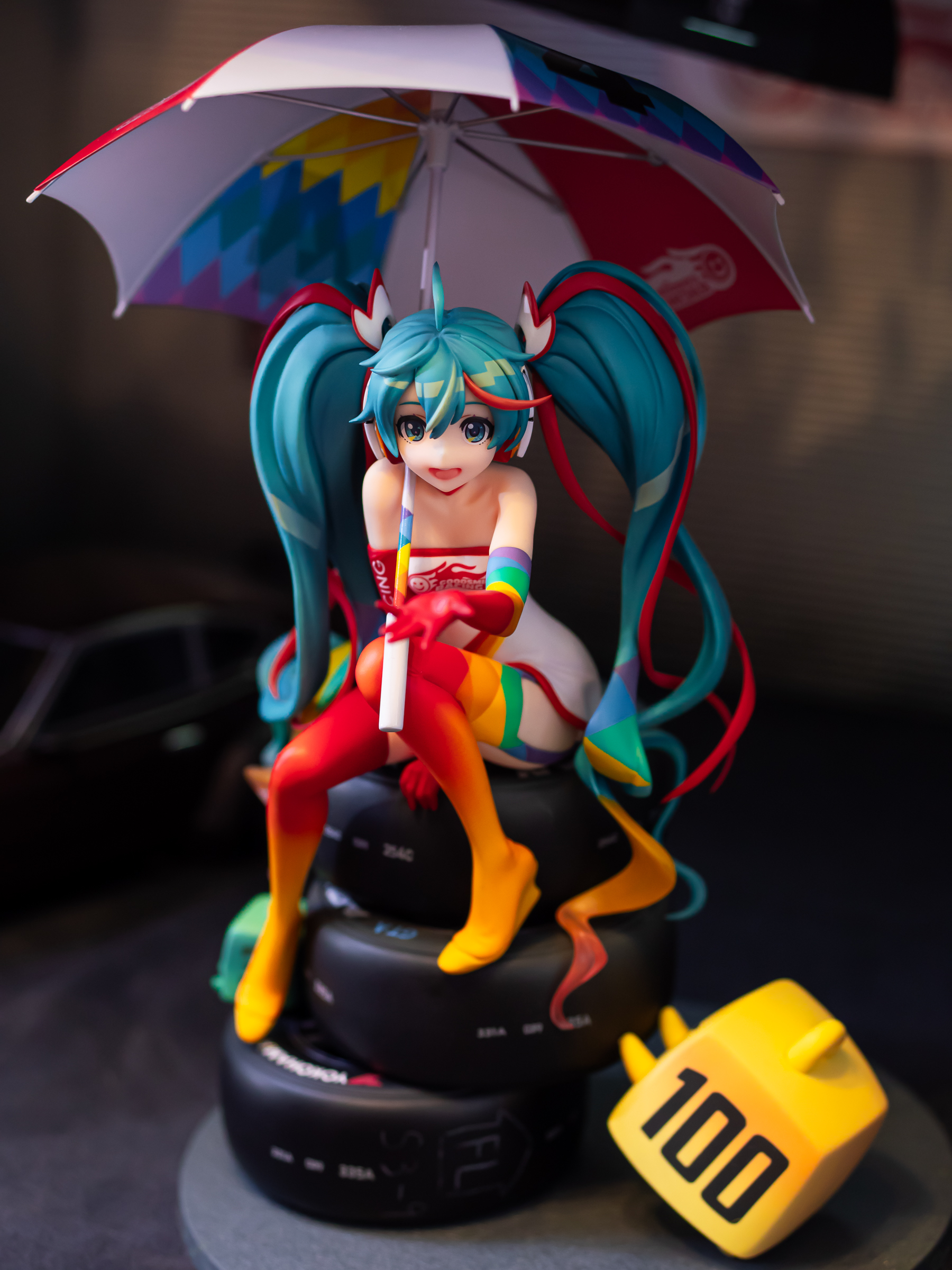 Final Words
The Hatsune Miku – Racing 2016 version figure turned out especially nice, her pose shows a great realistic style articulation and she has lovely sculpted hair. Miku's adorable facial expression creates a lively looking figure.
The petite appearance is adding a lot to her cuteness, the small size nevertheless still shows an amazing level of detail. I really like the in comparison simple or better said down to earth design of a grid girl outfit.
Preparing "Miku's garage" was a bit more time consuming than I thought and heavily delayed this review.