The post for the Ichinose Asuna – bunny girl version is done!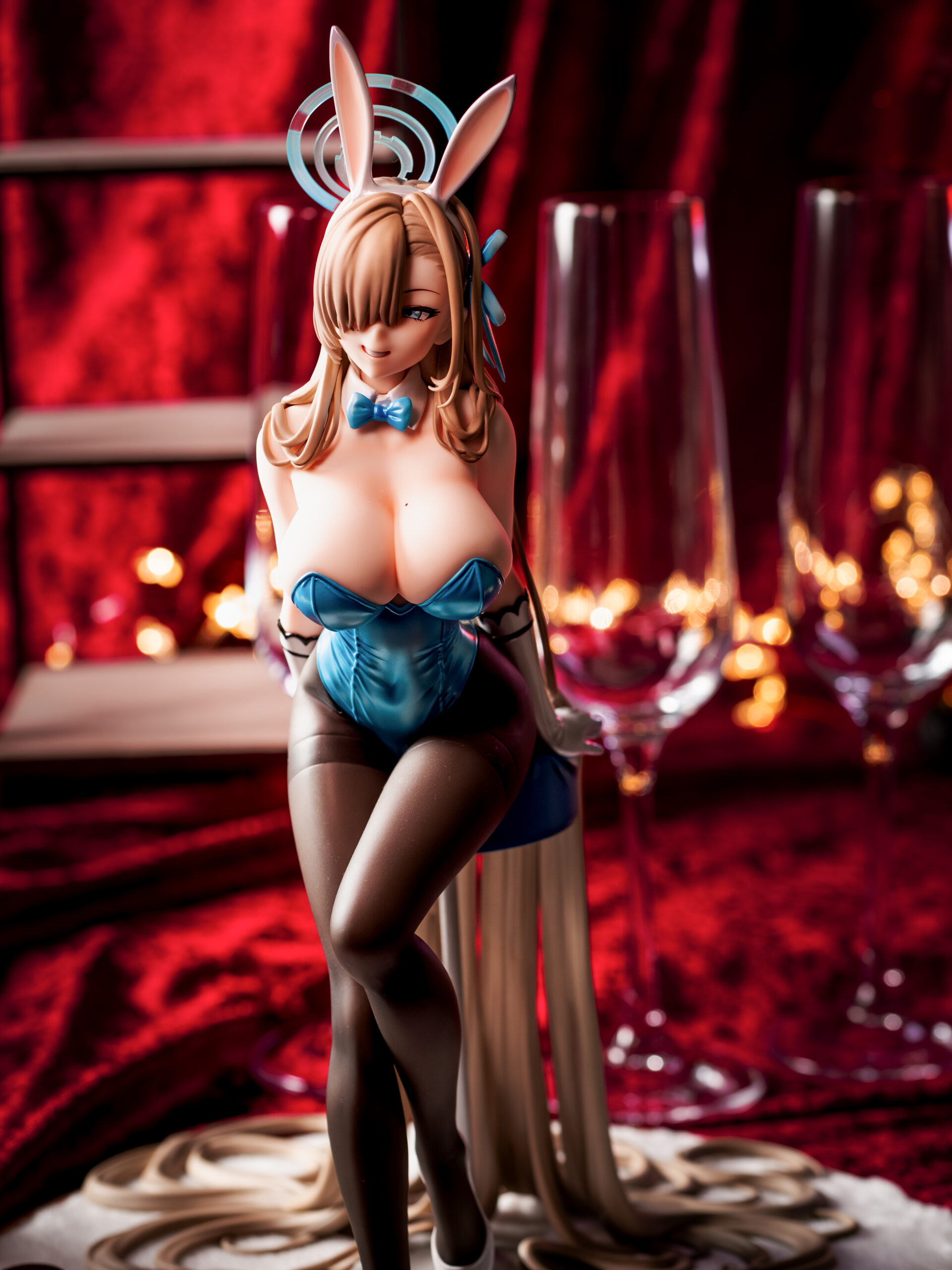 Asuna is my very first Blue Archive figure, I generally don't like bunny girl outfits, but here I made an exception for the exceptionally beautiful Ichinose Asuna – Bunny Girl version from Max Factory.
I would say Asuna – bunny girl version is a typical Max Factory figure like we love them, nicely made, sexy and with a great facial expression.The figure was sculpted by Chieri, who made a lot of nice figures in the past and apparently still does, it's nice seeing sculptor Chieri at work for this figure again with his unique skill and technique applied to the sculpt.
Asuna's official character design is made by Mx2J. With her bunny ears Asuna is measuring 29 cm at scale 1/7. Ichinose Asuna was released in July 2023. The first thing that meets the eye is the figures enormous… , frisbee sized base. It's covered by soft, white fake fur, the outer rim has a root wood like texture.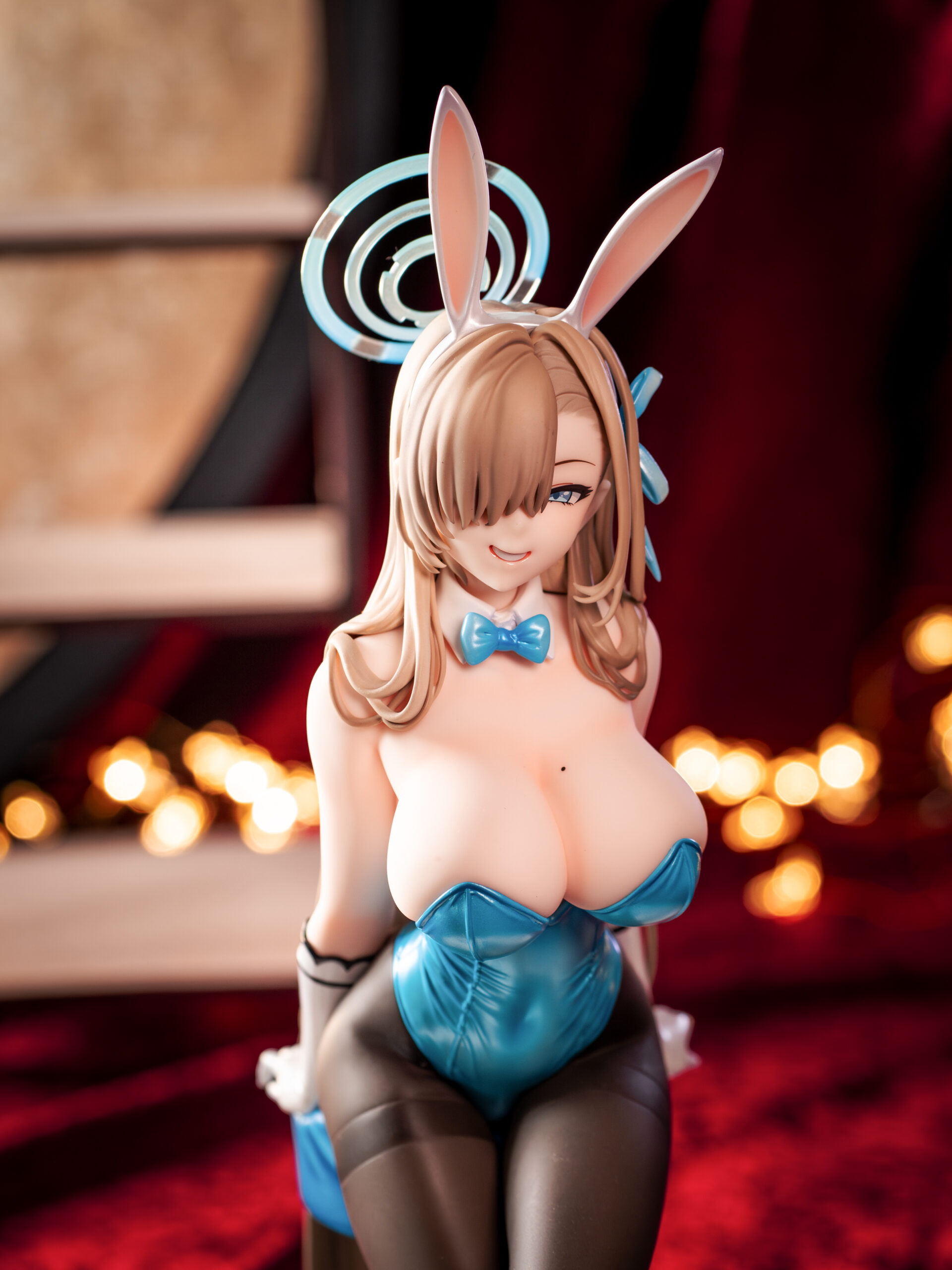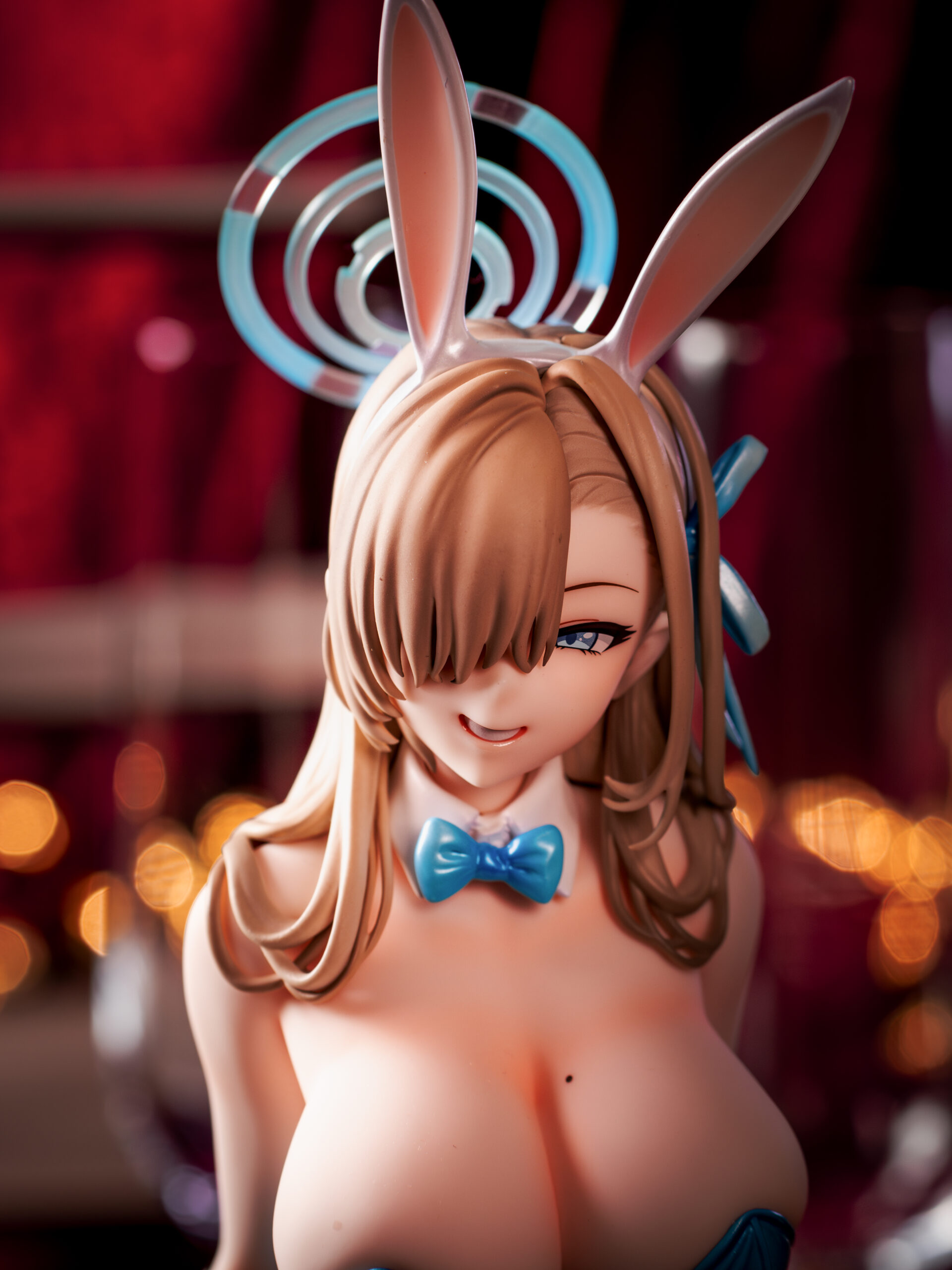 The base is that big because it has to fit the ridiculously long hair of the girl, I noticed her impractical long hair at some point. You can also display the figure without base, the small stool holds her up properly and the tips of her hair are looking sturdy enough.
Blue Archive is a lovely smartphone game, I like playing it nearly daily to improve the stats of my crew. The Gameplay is fun with the military theme and tactical possibilities. It's story feels very much inspired by the setting of Academy City from A Certain Scientific Railgun with shady adults and students with a heart of gold and rifles in their hands.
You take the role of a teacher to help the female students with their everyday life and problems. It involves a lot of interaction and flirting with the female studentship. I can't help but to think that I am a morally questionable teacher in this game, but since the flirting leads to nothing serious or more questionable things
it's still a joyful adventure game and it's a lot of fun to interact with the sweet, weird and eccentric female students from different schools and their funny antics.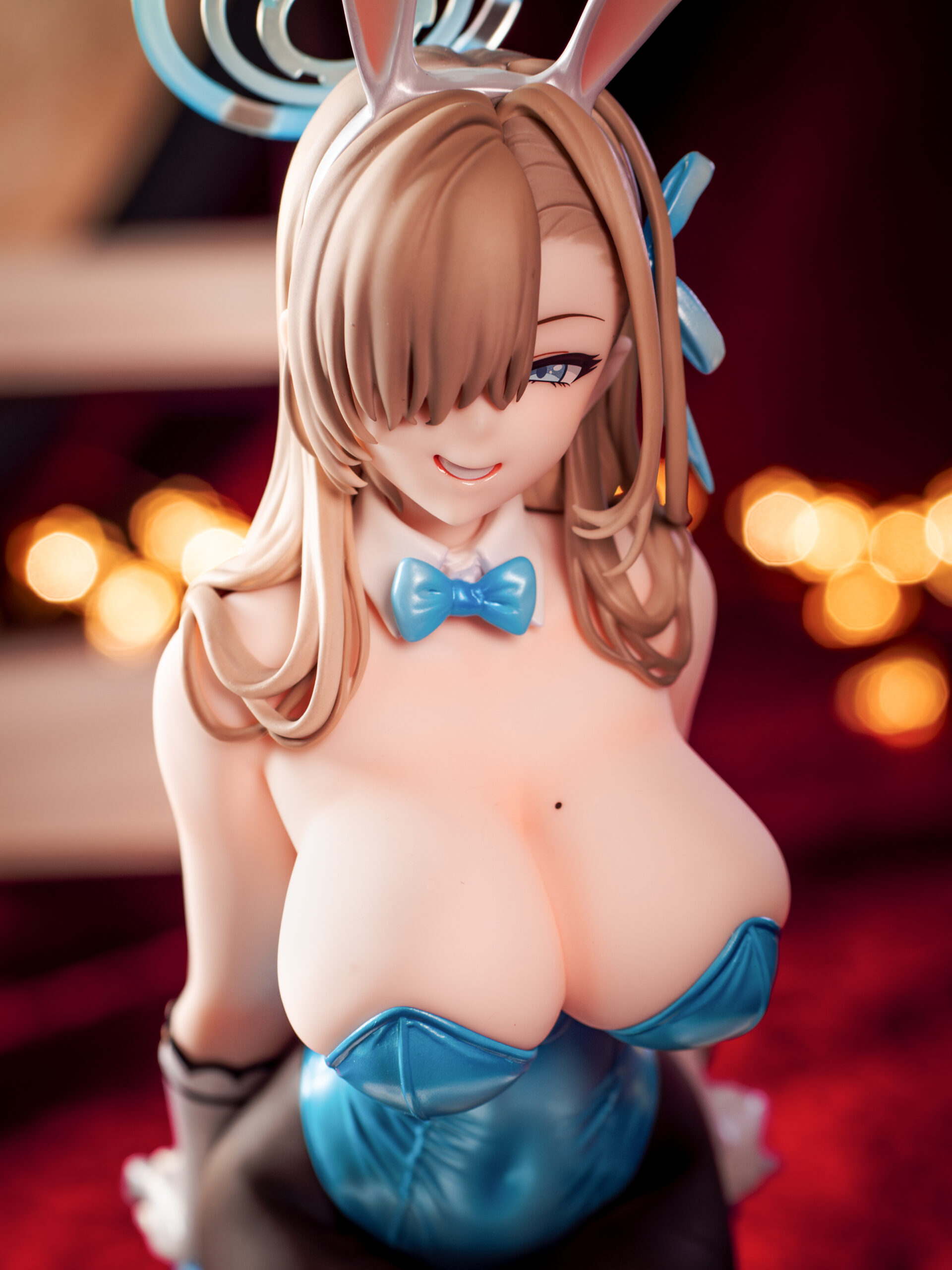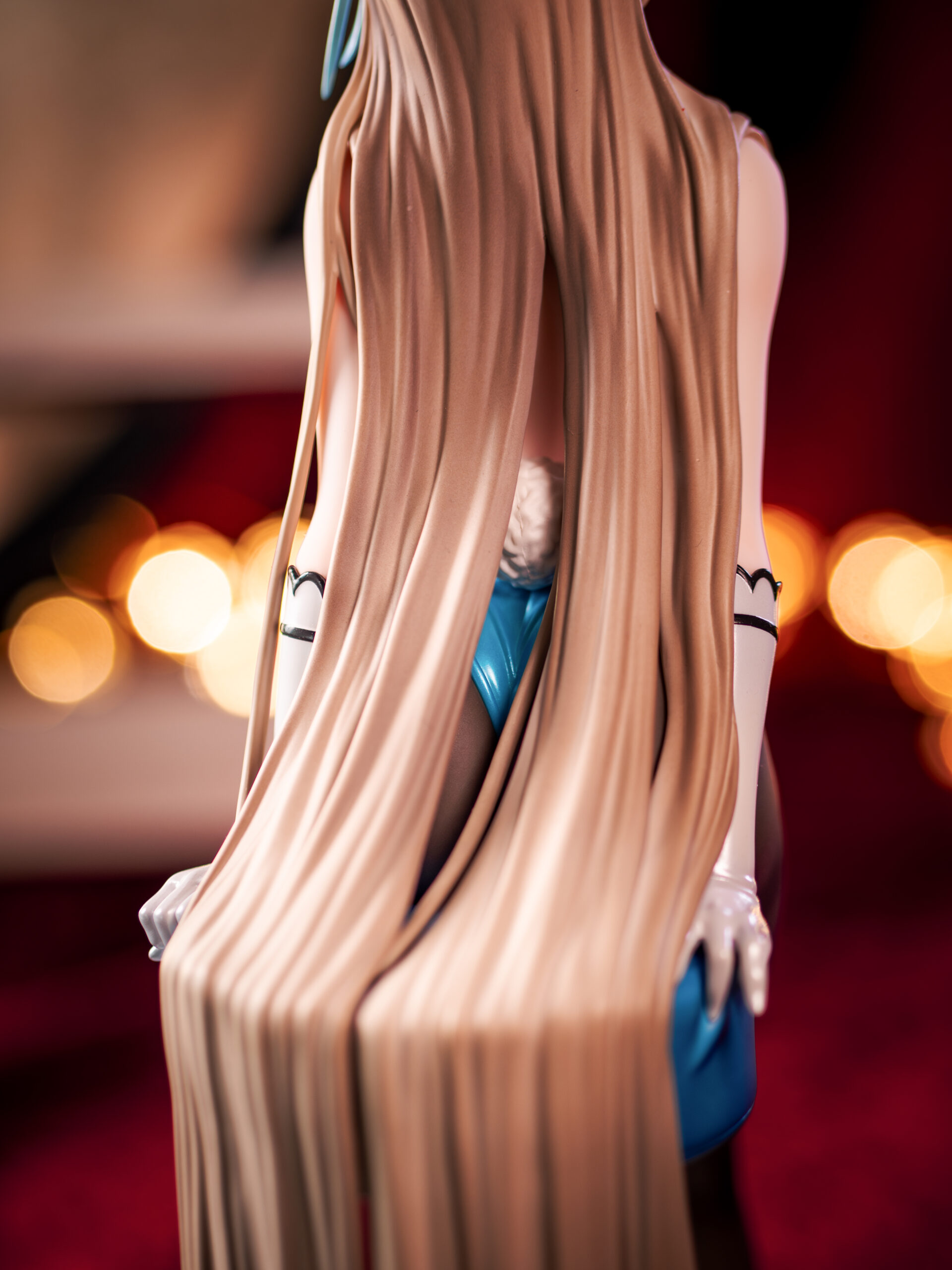 Ichinose Asuna is a student of Millennium Science School, Asuna is generally portrayed as a playful, free spirited and unpredictable character. The outfit is based on a special event mission from the game where a C&C team is on an infiltration mission disguised as bunny girls. That was a truly hilarious event.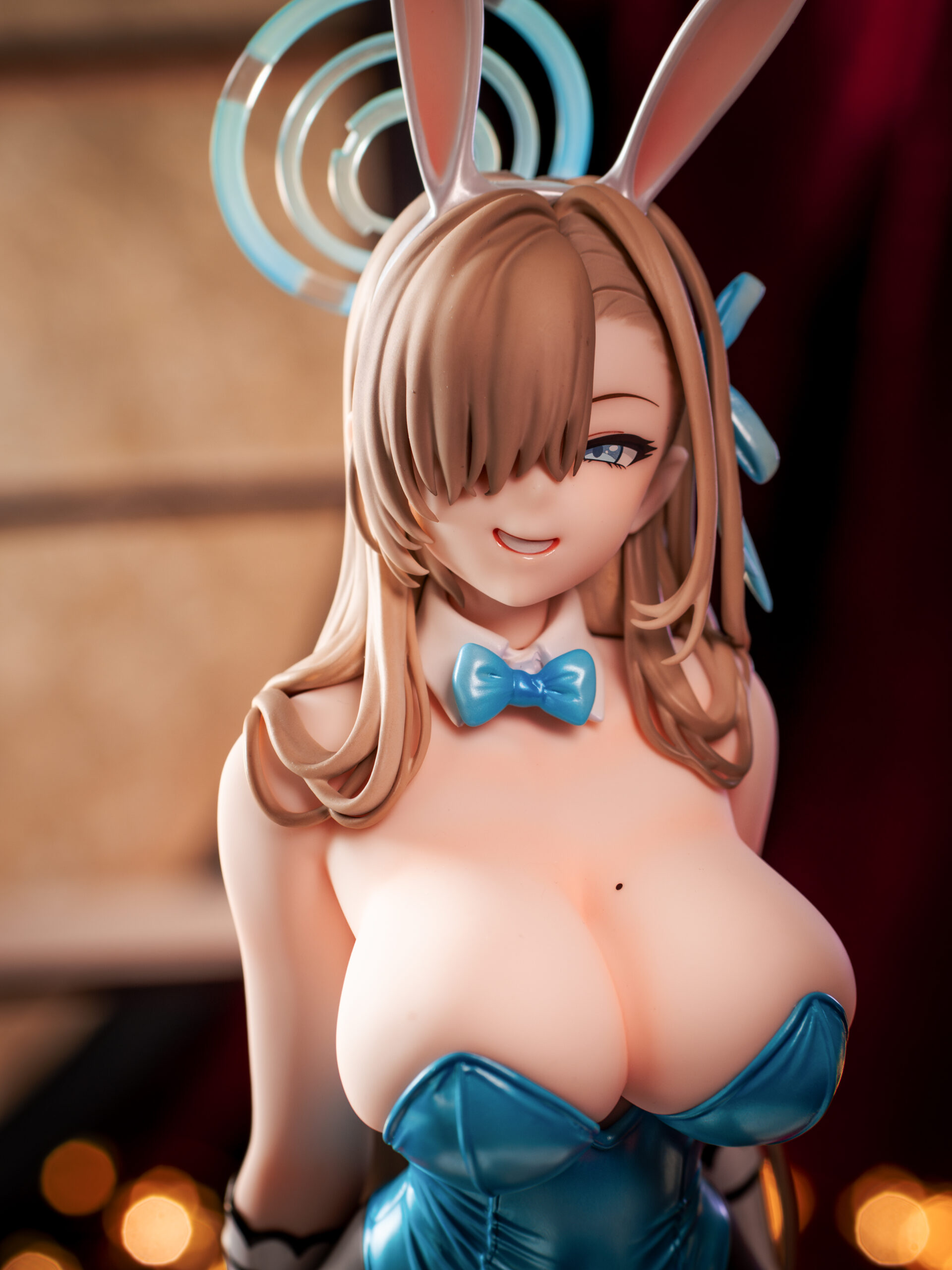 Asuna is actually quite the beautiful girl and her appearance is enchanting. Most likely also because of the super detailed face with it's smooth facial features, I like her stubs nose very much and the sculpted teeth showing smile is lovely. Her eye is wide and angled, round eyes are indicating innocence, angled eyes generally indicate the opposite like we know uhh from adult anime culture media, but that is another appeal point of Ichinose Asuna.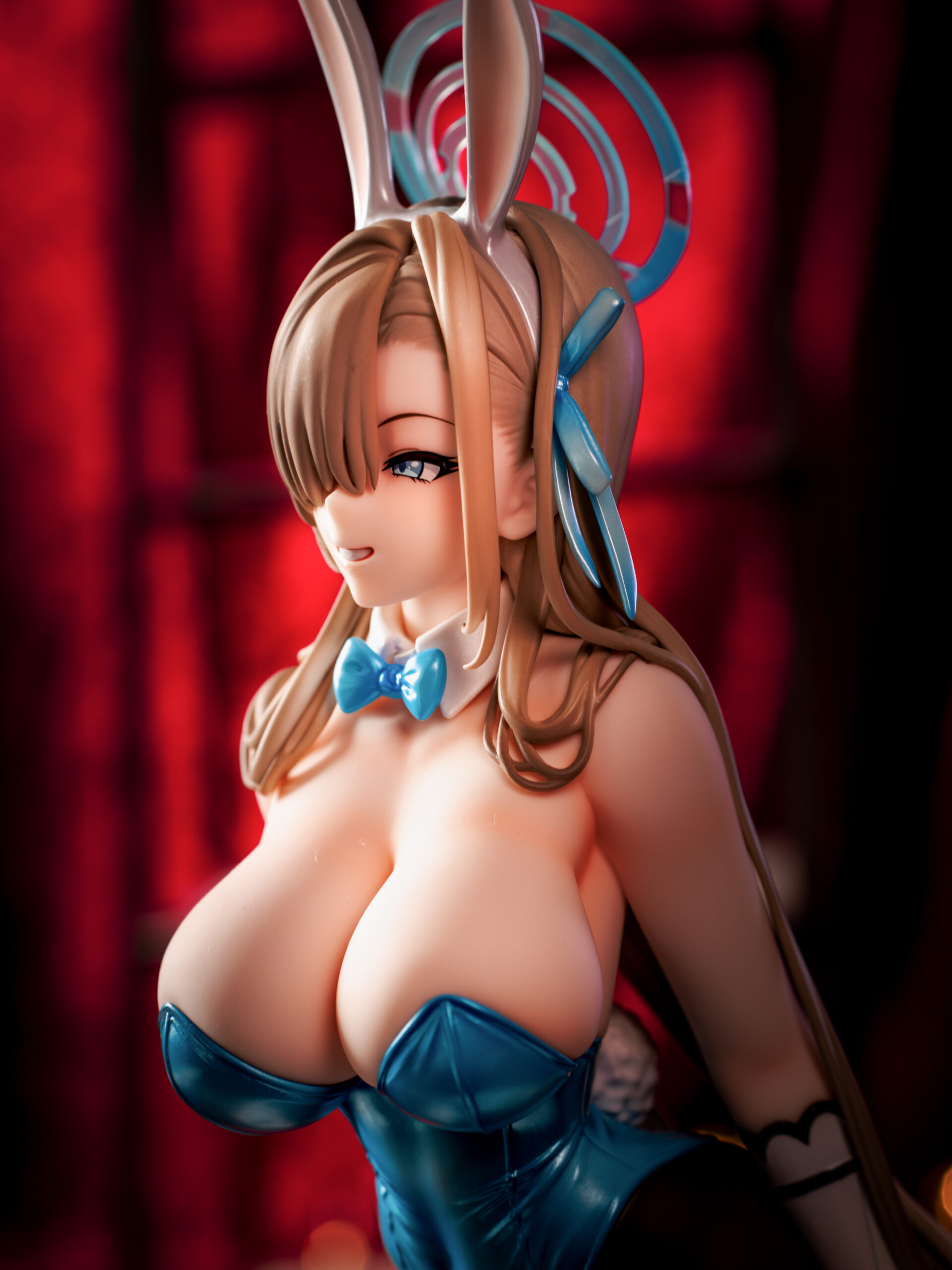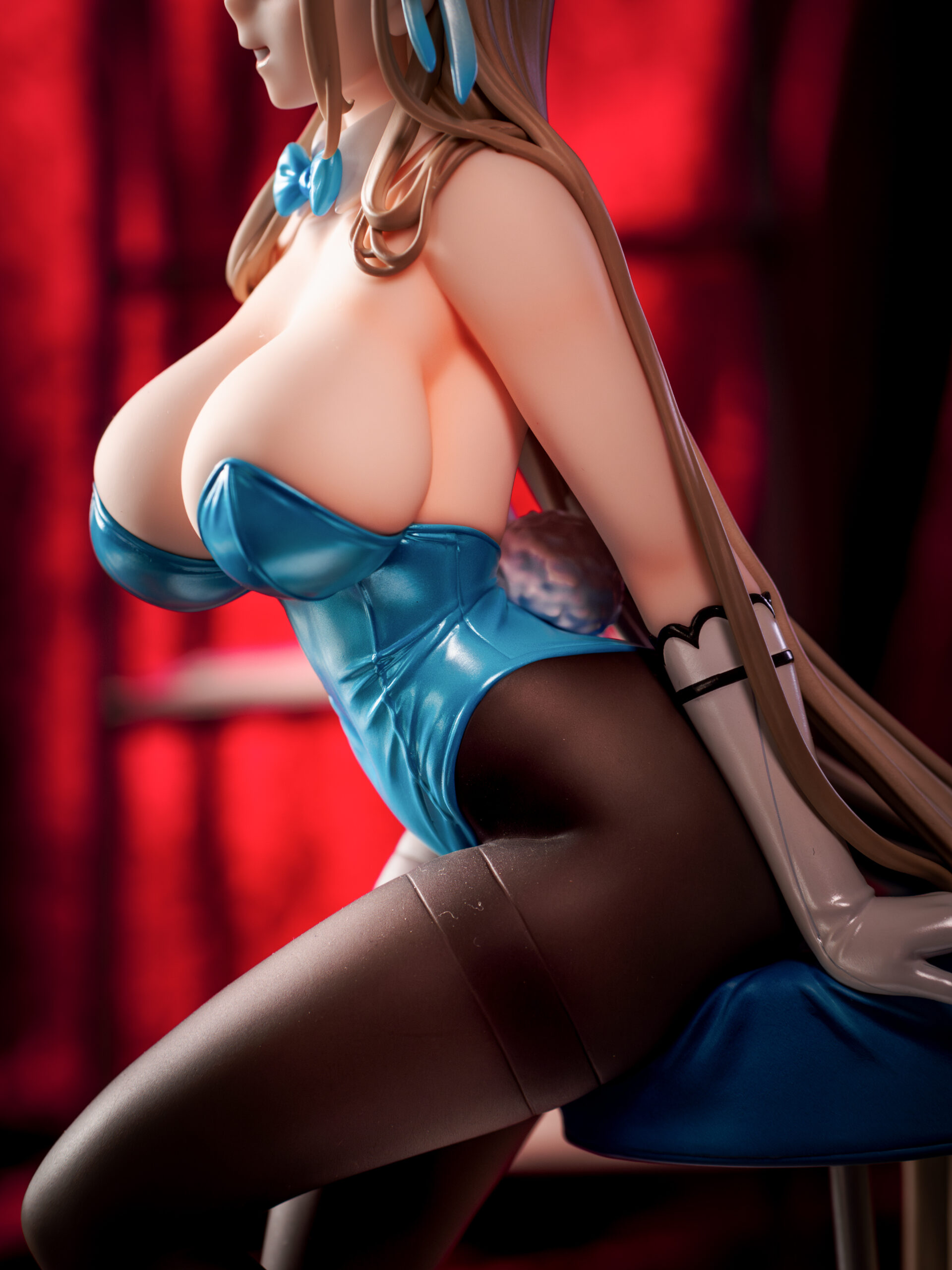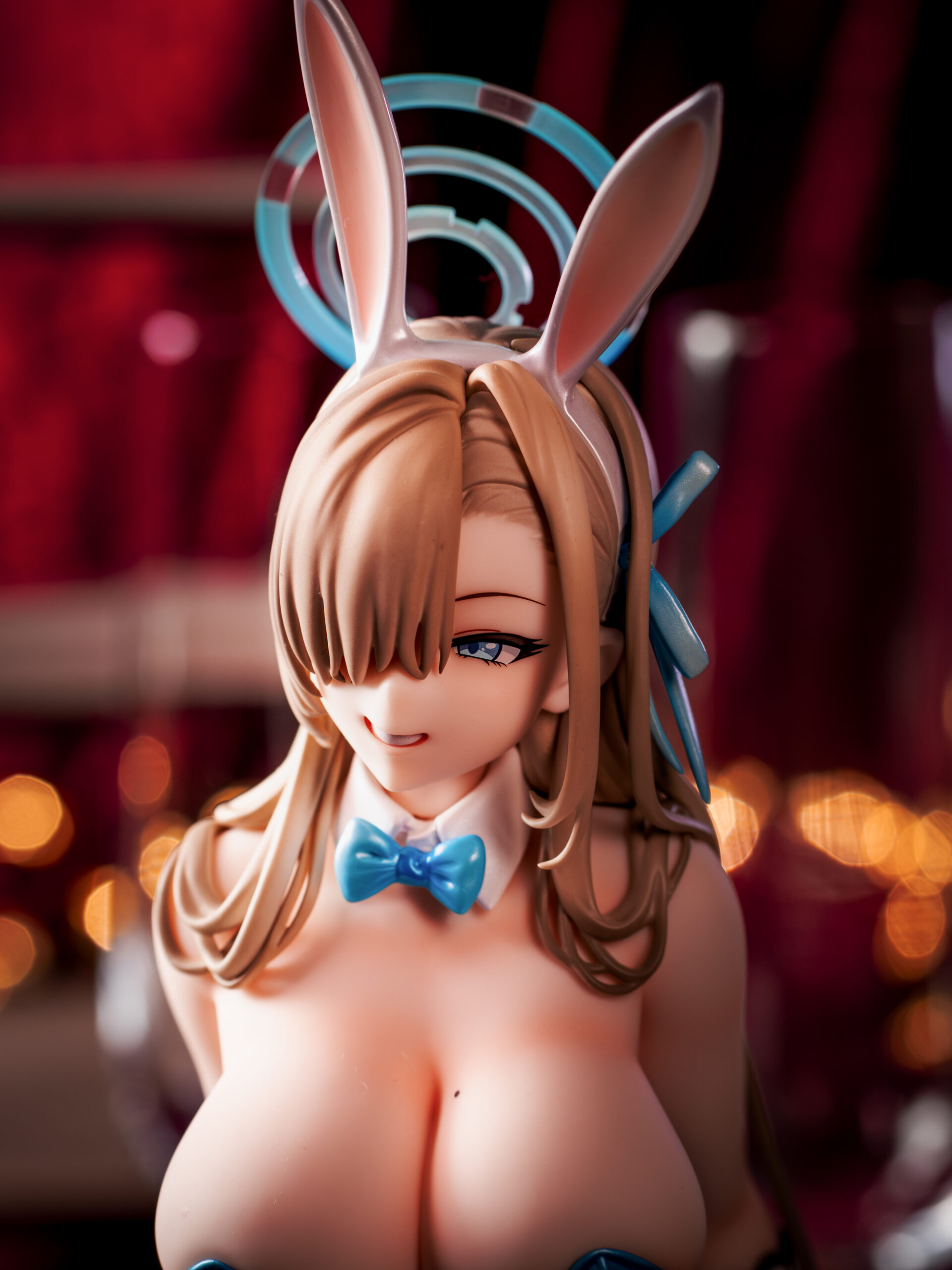 I love how her right eye is covered by bangs of her hair and the playful facial expression is enchanting, although in this adaptation she looks kind of crazy from particular angles, not in a bad way, but she definitely does.
Max Factory did put a lot of effort into adding lots of detail to suit. The skin tight suit accentuates Asuna's beautiful abdomen and the general sexy bodyline of hers, the folds and wrinkles nearly create a realistic look.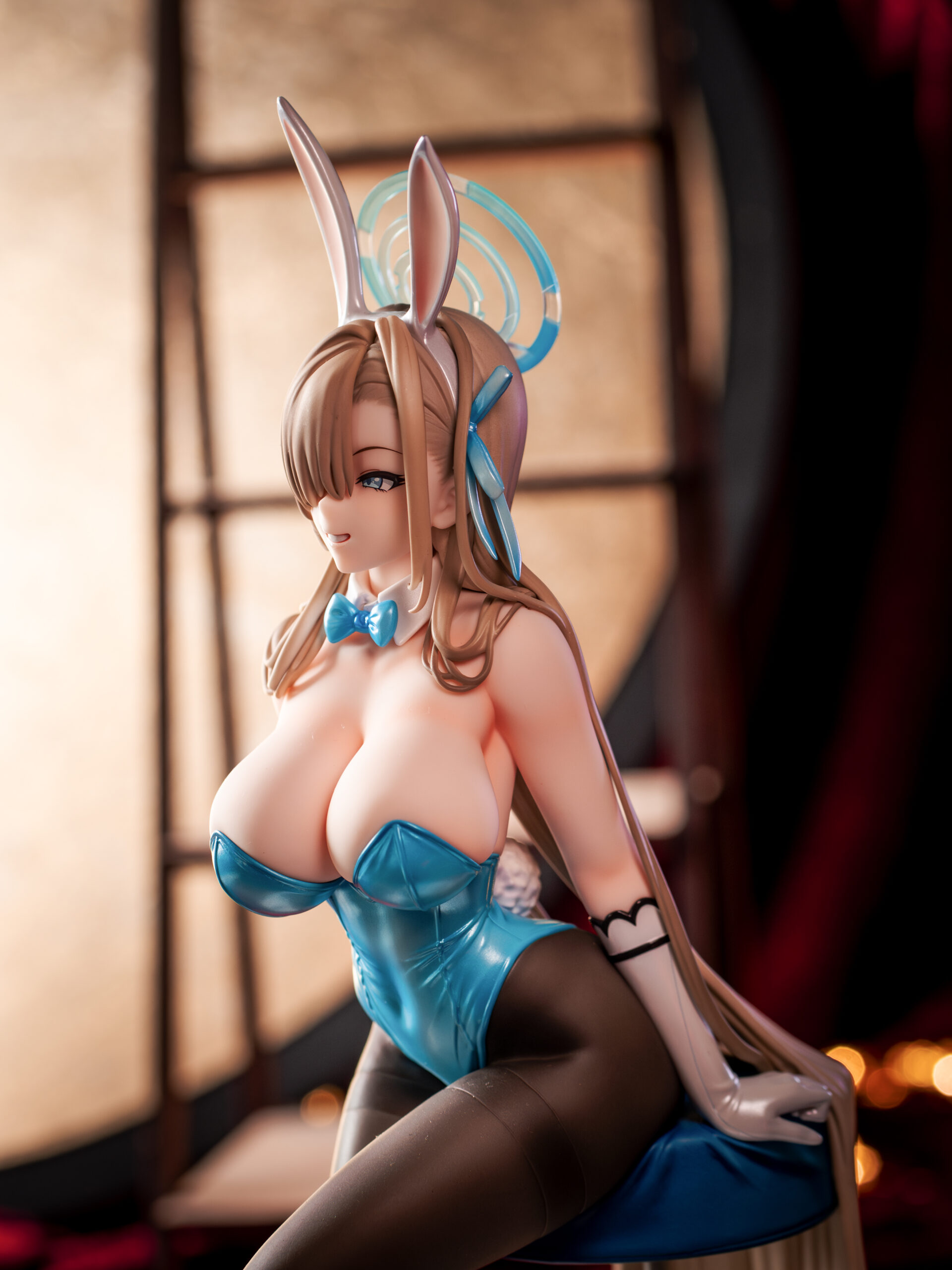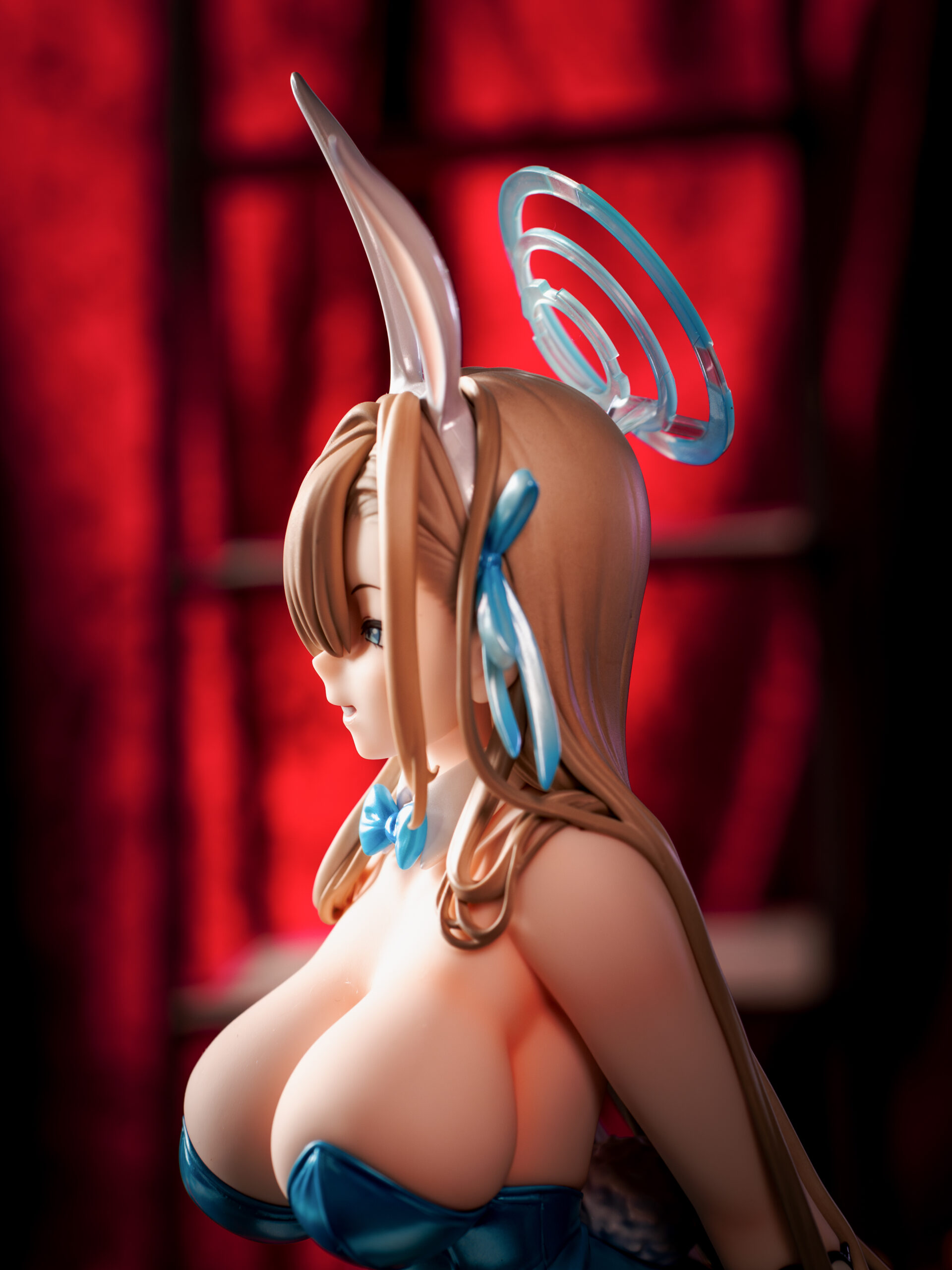 The light blue color looks good in combination with the figures pale skintone. The pantyhose with thigh segment is nice, although it's no fishnet design, the half transparency of the black color looks extremely good on her legs. The silky matte color adds a good contrast to the metallic glow of the bunny suit.
Other parts of her outfit are white pumps, elbow long gloves, a collar with bow blue tie and the obviously present bunny ears headpiece, the natural color at the insides of the ears were a good idea.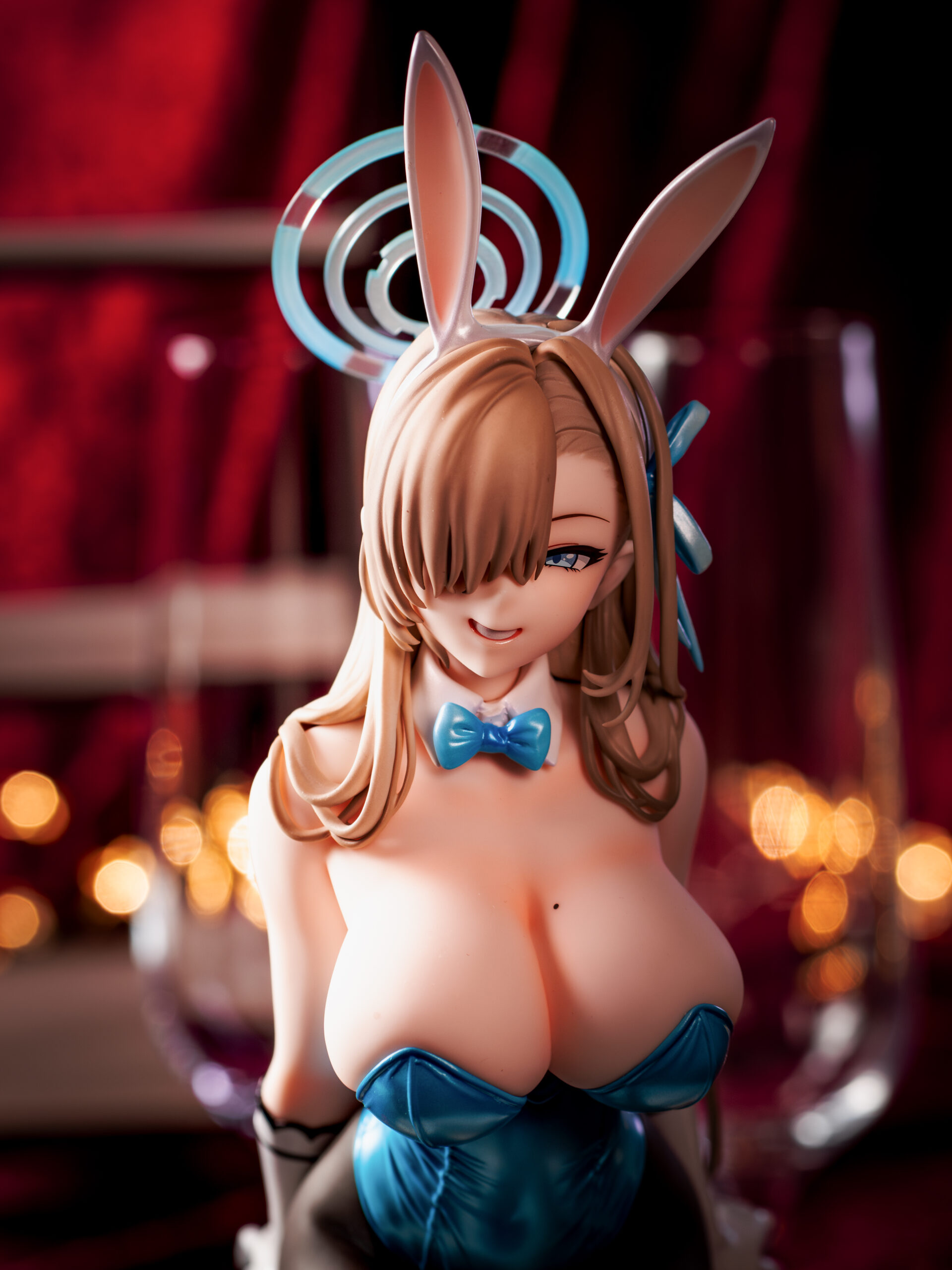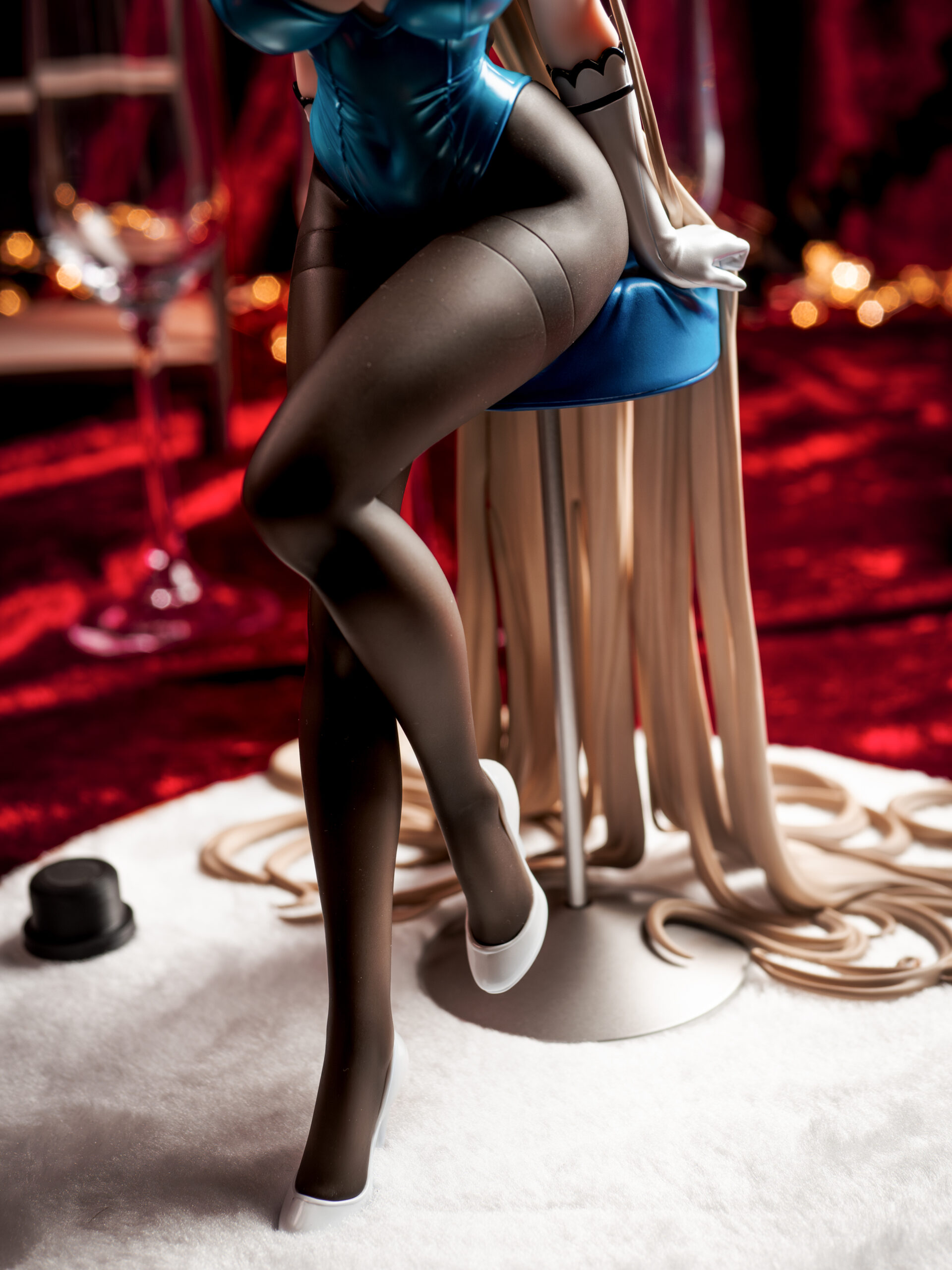 Ichinose Asuna generally has a beautiful body, the proportions are perfect nearly everywhere with beautiful hips and nice legs. The bosom though is simply impressive it's not only huge, it's also very well sculpted, normally we don't get such nicely sculpted breasts on fanservice heavy characters. The bunny suit top holds them in place and creates a beautiful cleavage with the illusion of softness and jiggle. The iconic beauty mark of the character is also present at the right place on her left breast.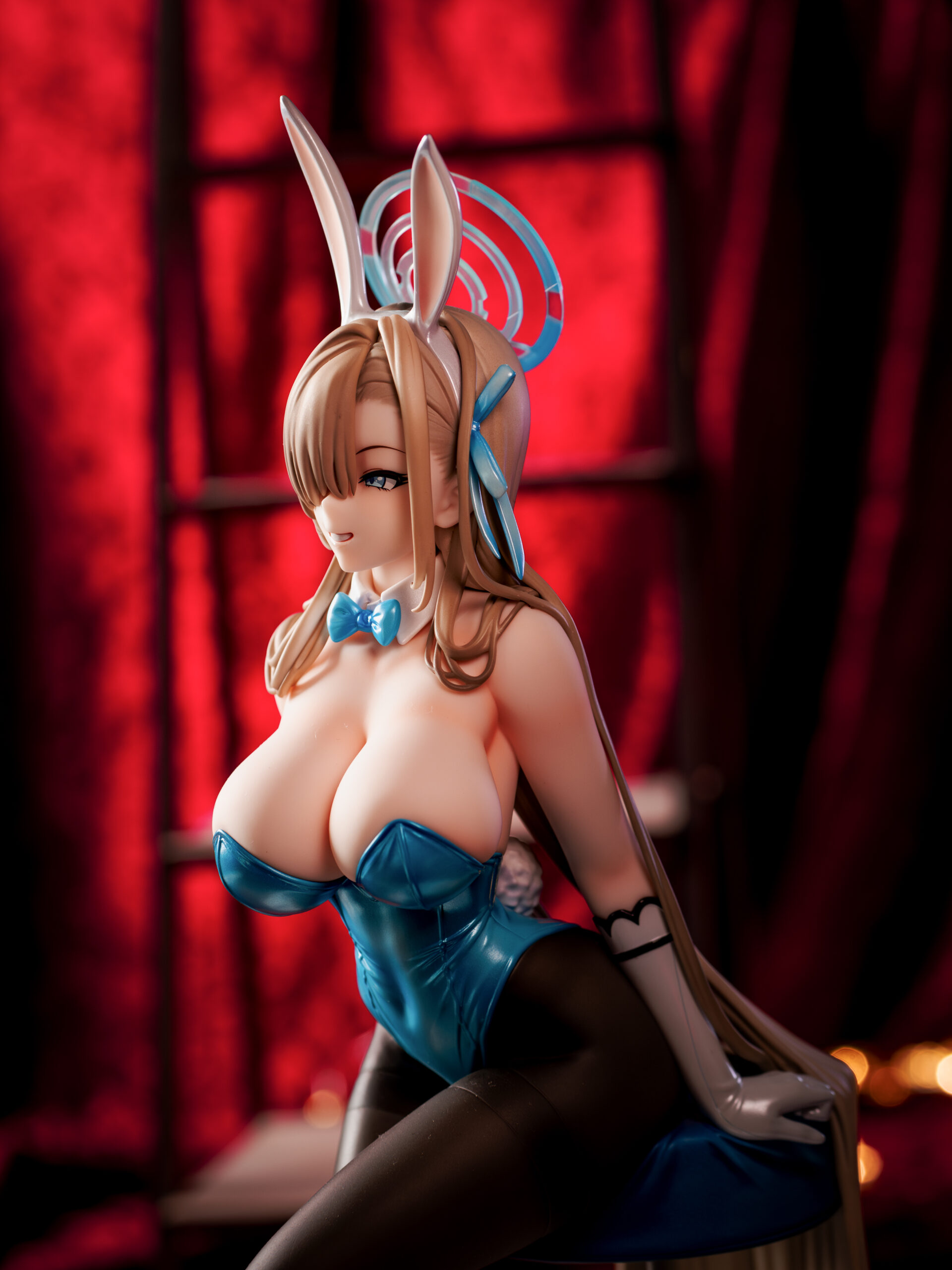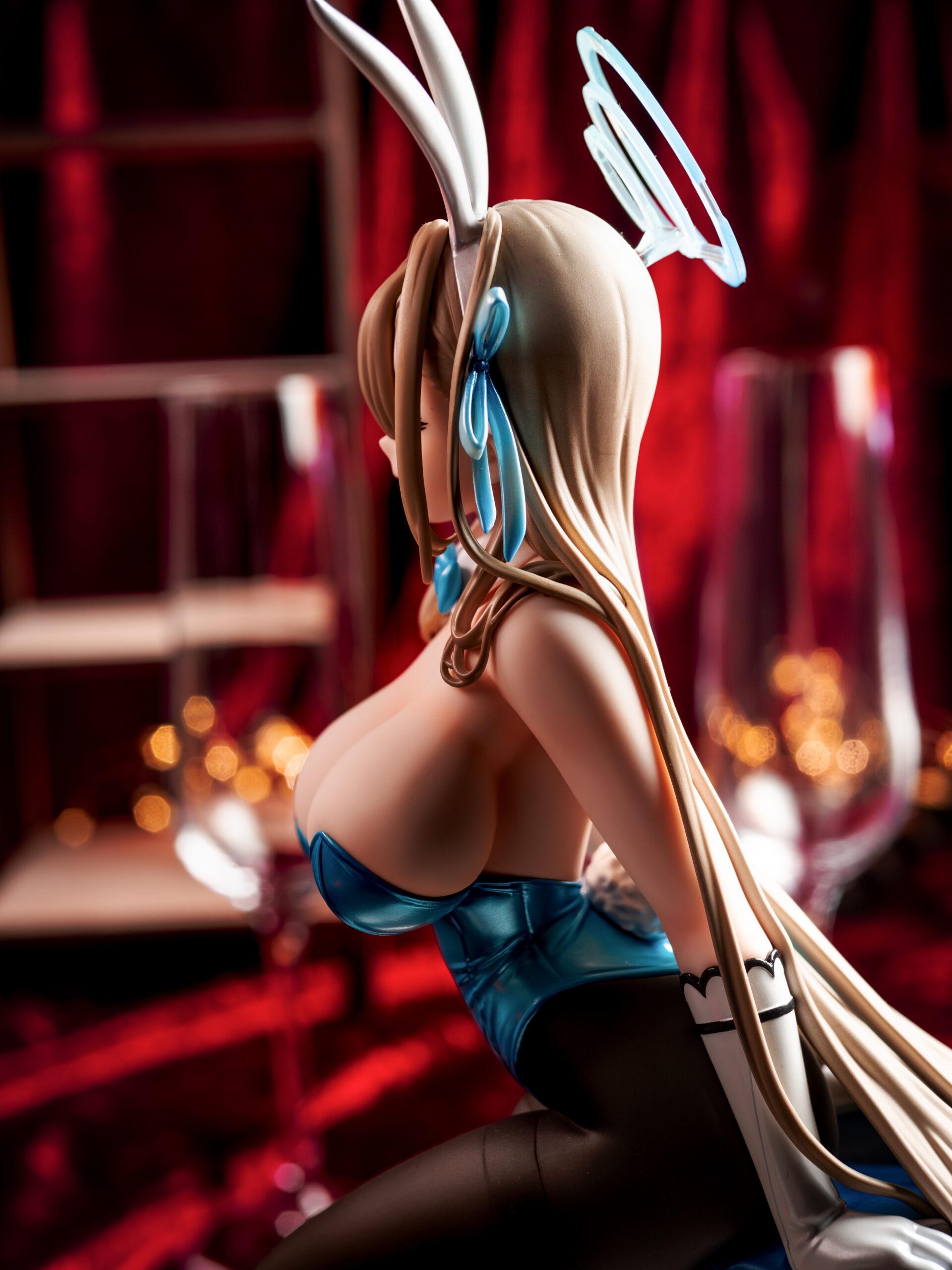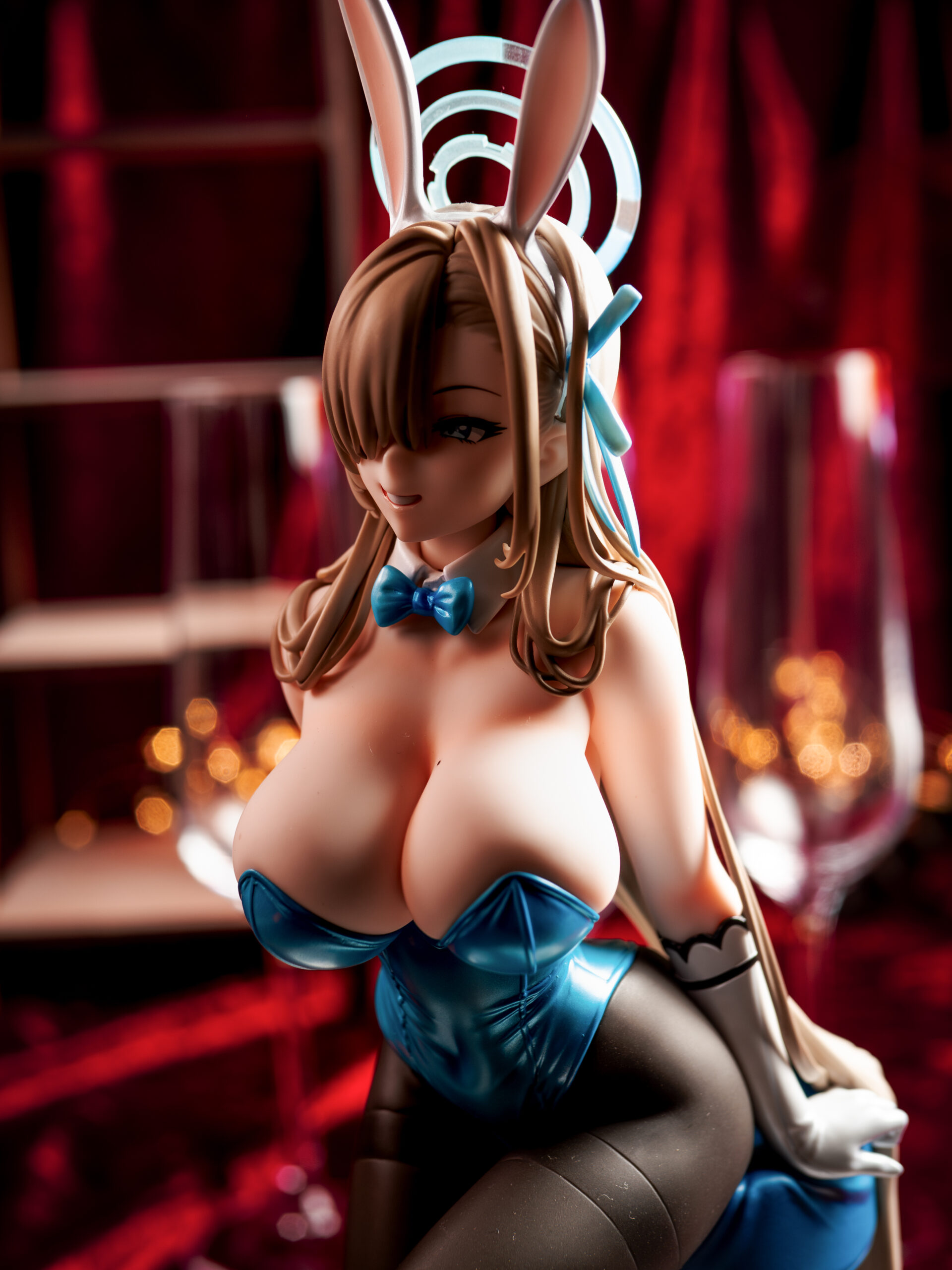 The Ichinose Asuna – Bunny Girl version is a little gem, as figure she offers everything necessary in a very convincing package. She is cute, sexy, beautiful and in my opinion just drop dead gorgeous. she is honestly not my favorite character from Blue Archive, but her figure really convinces me, excellent craftsmanship paired with an attractive character design, I hope Max Factory will make more figures as nice as his one in the future.