I would like to show you a new review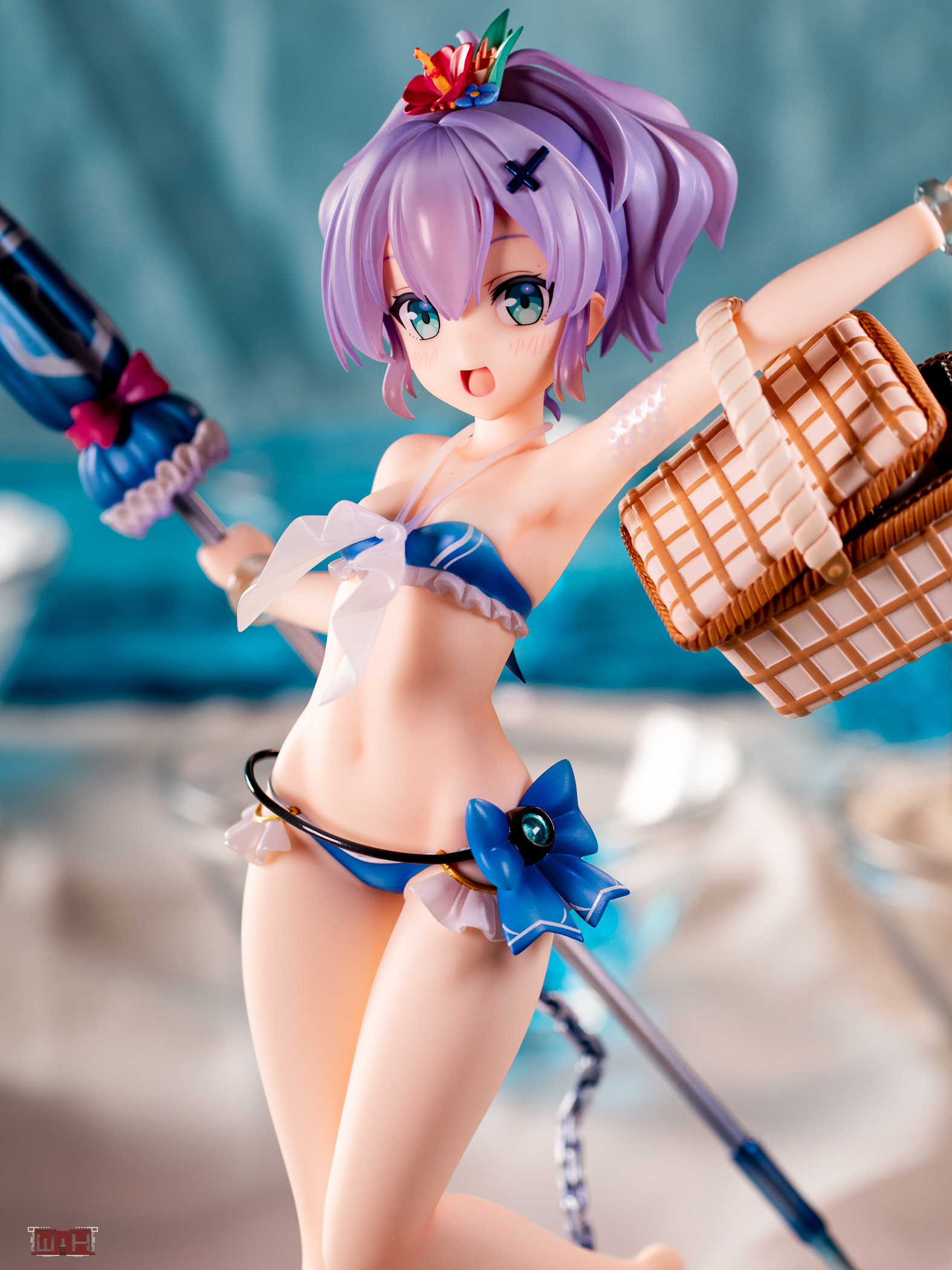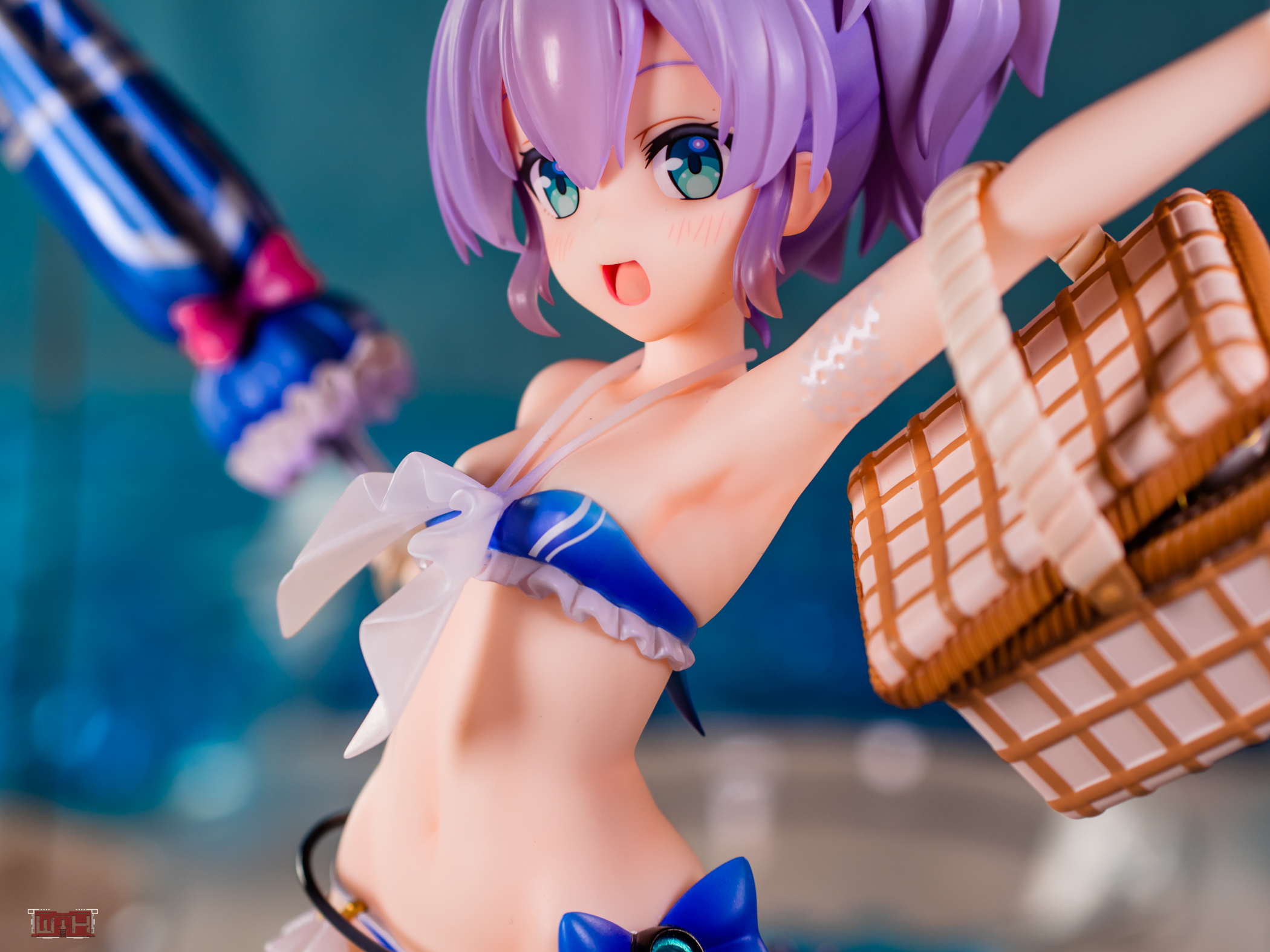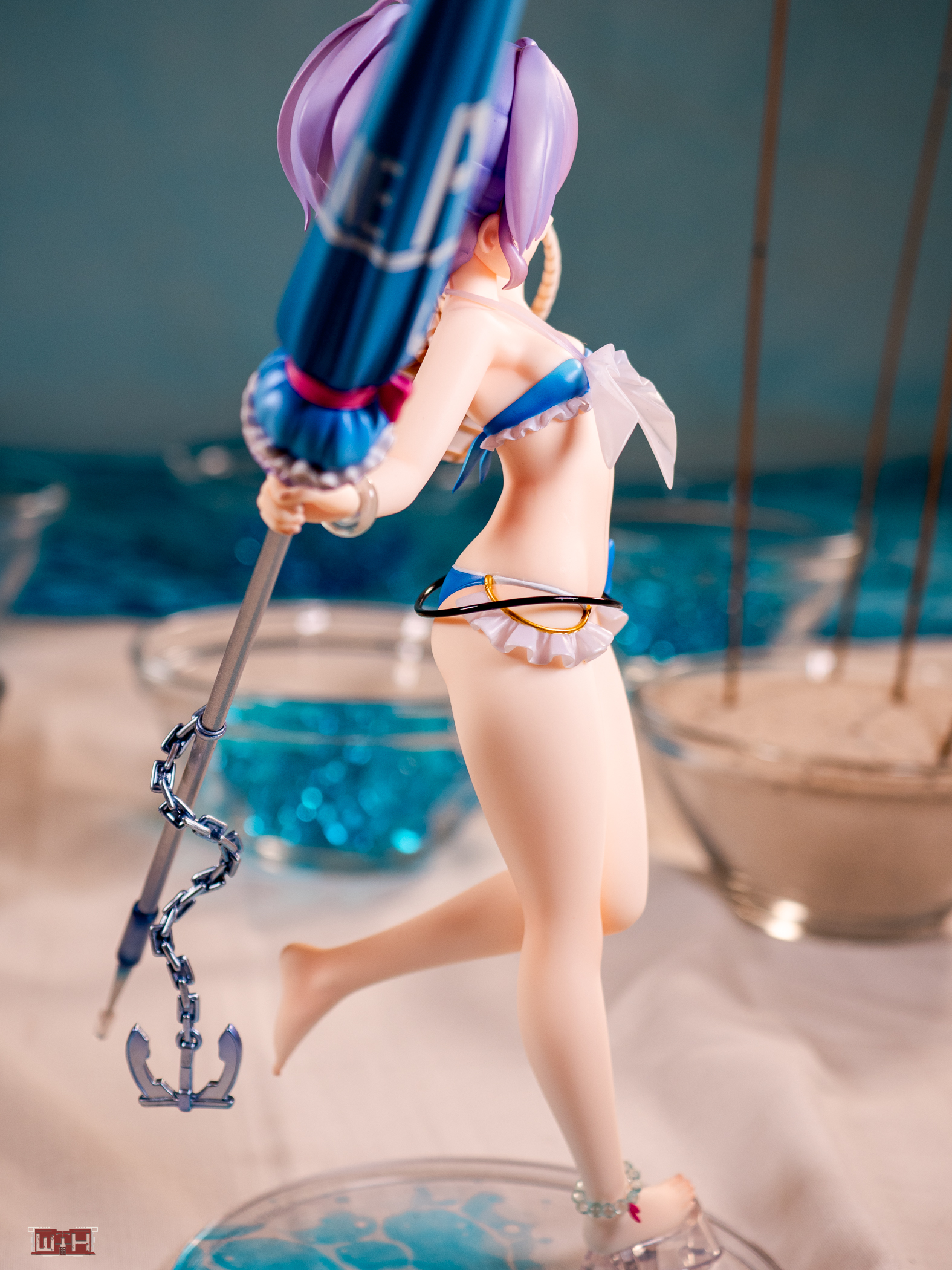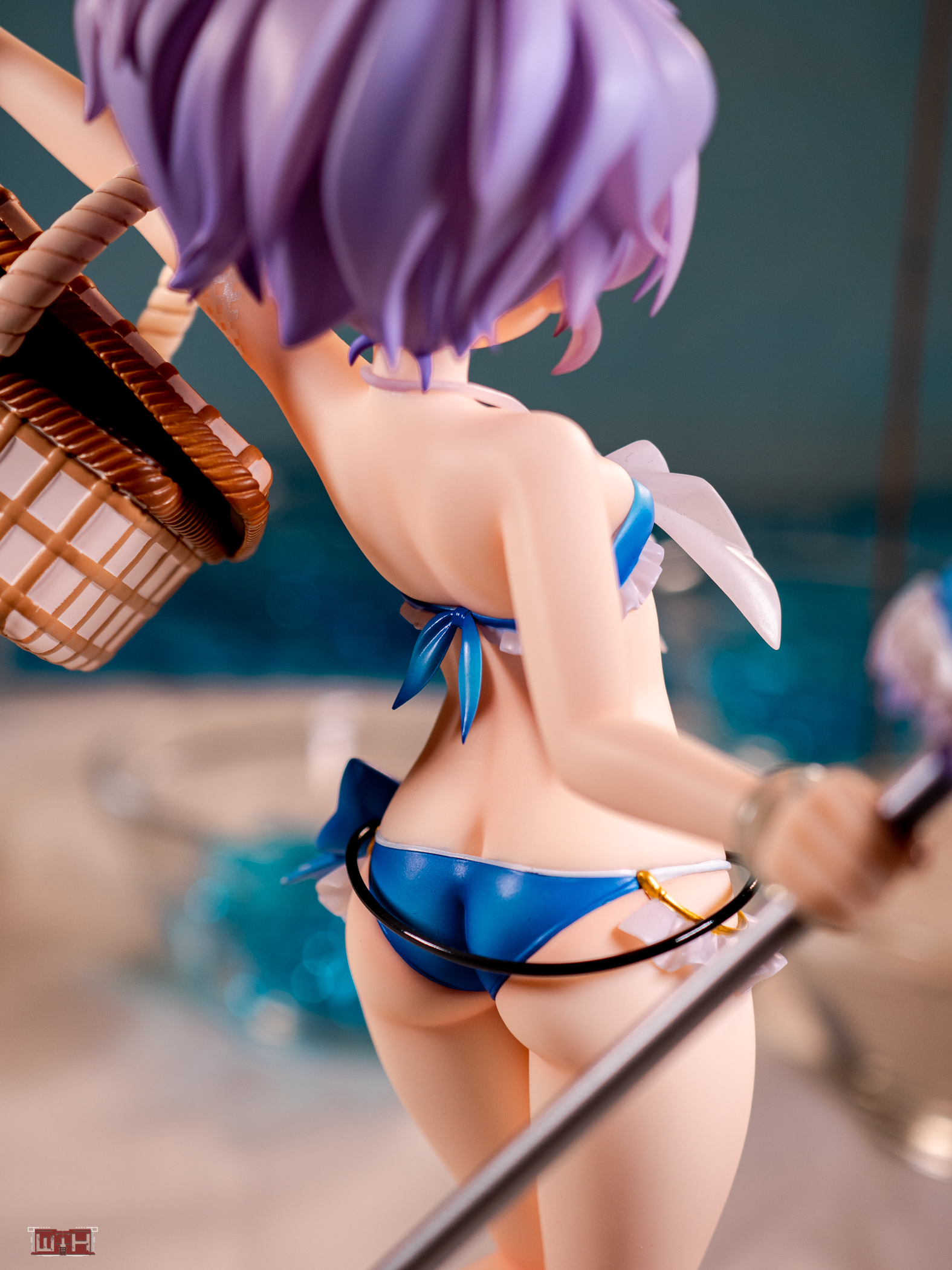 It's about Javelin – Beach Picnic! ver. from Alter
In the last year the focus of figure manufacturers finally shifted away from Fate/Go, to Azure Lane. There already were a number of nice figures from this franchise released especially Alter put its focus and fate towards Azure Lane characters with around 12 figures on their agenda already.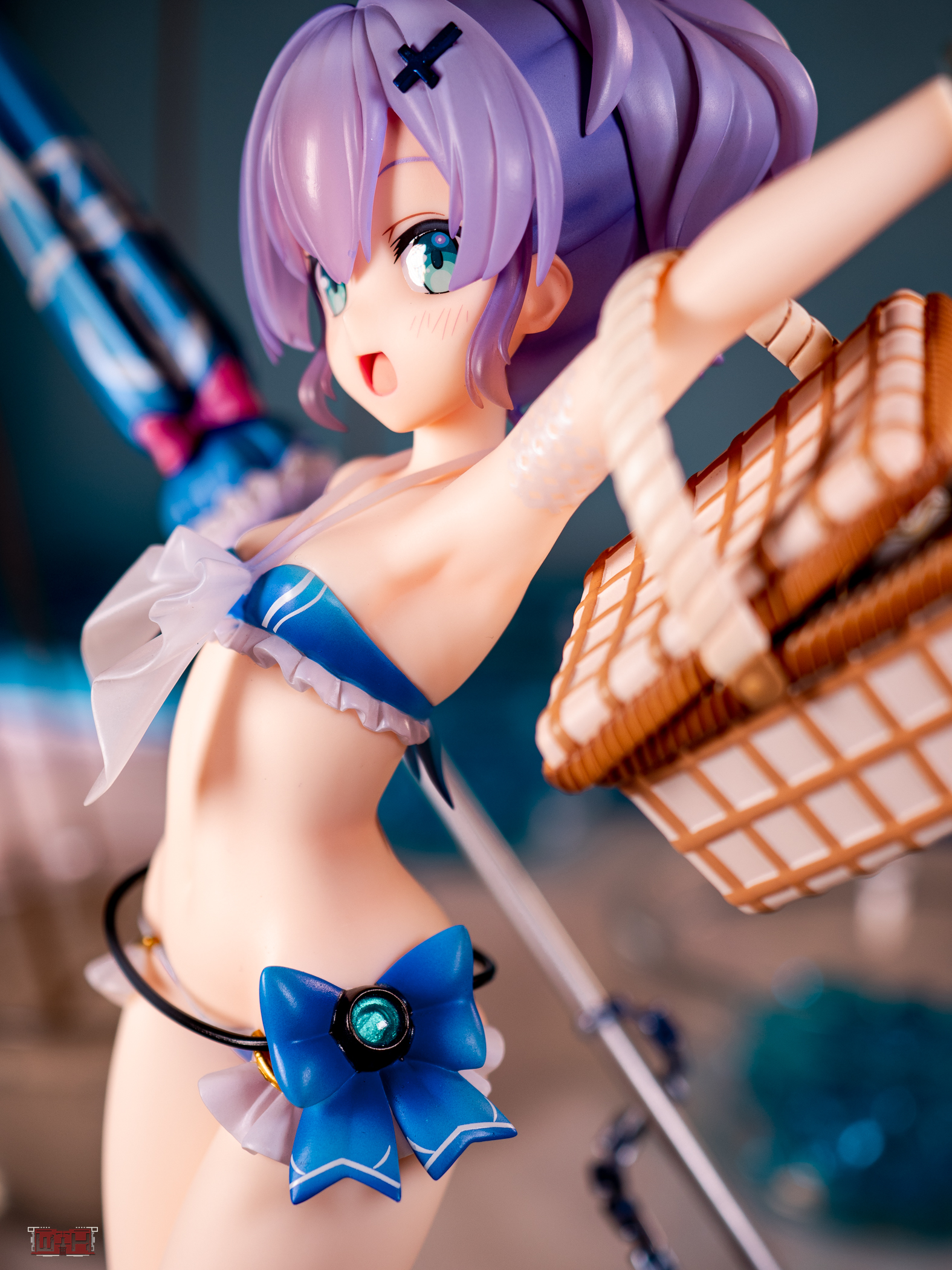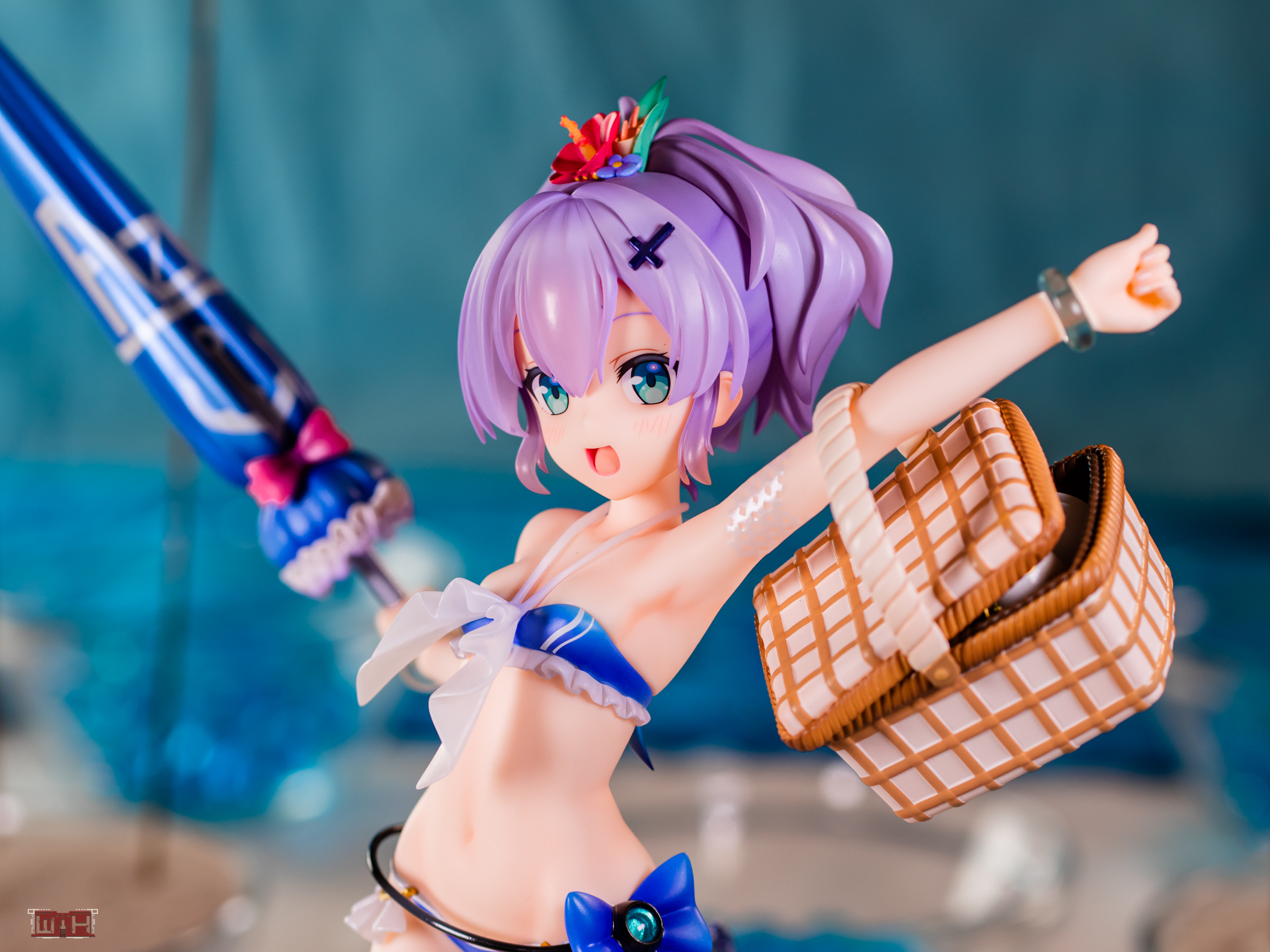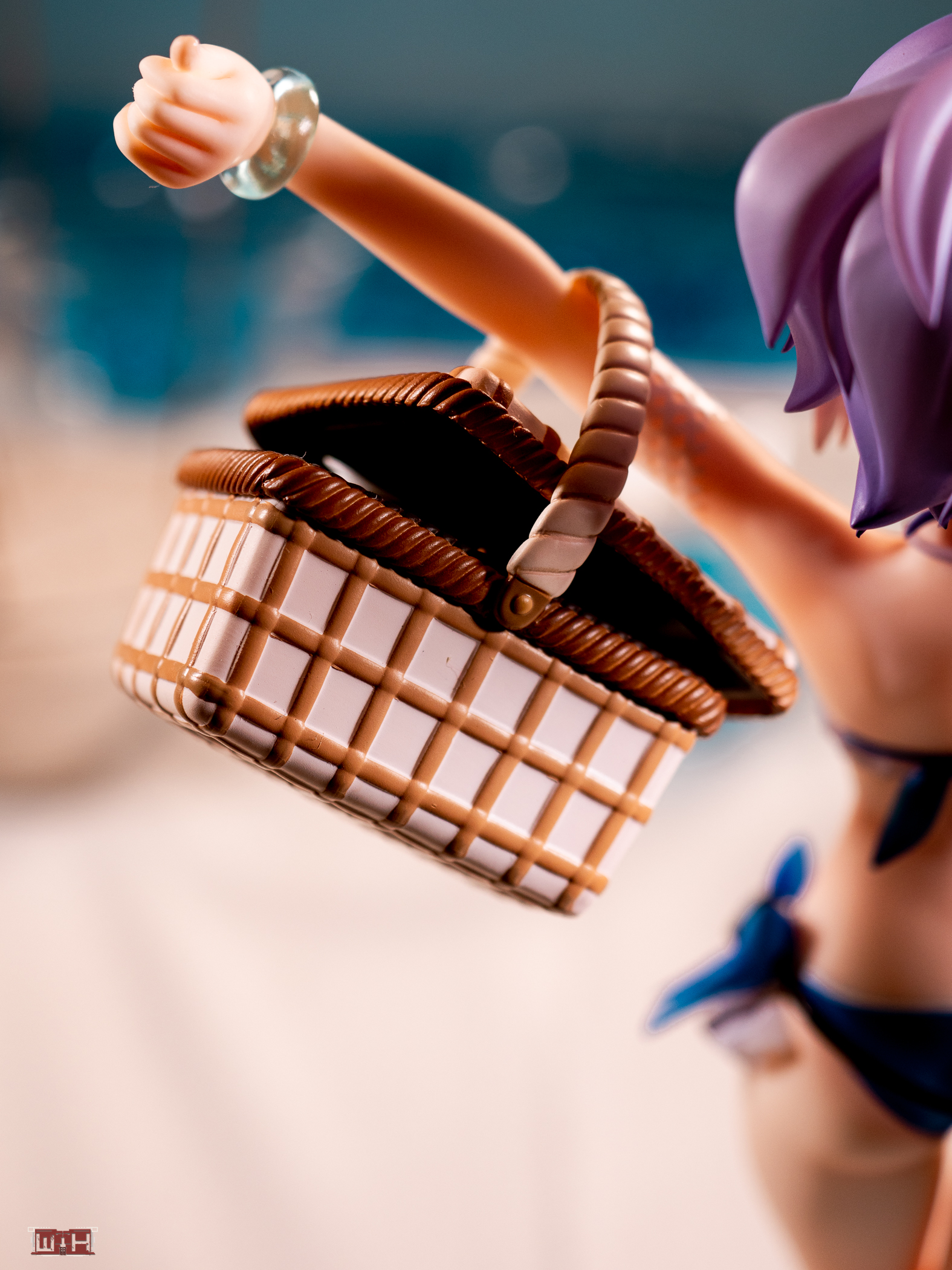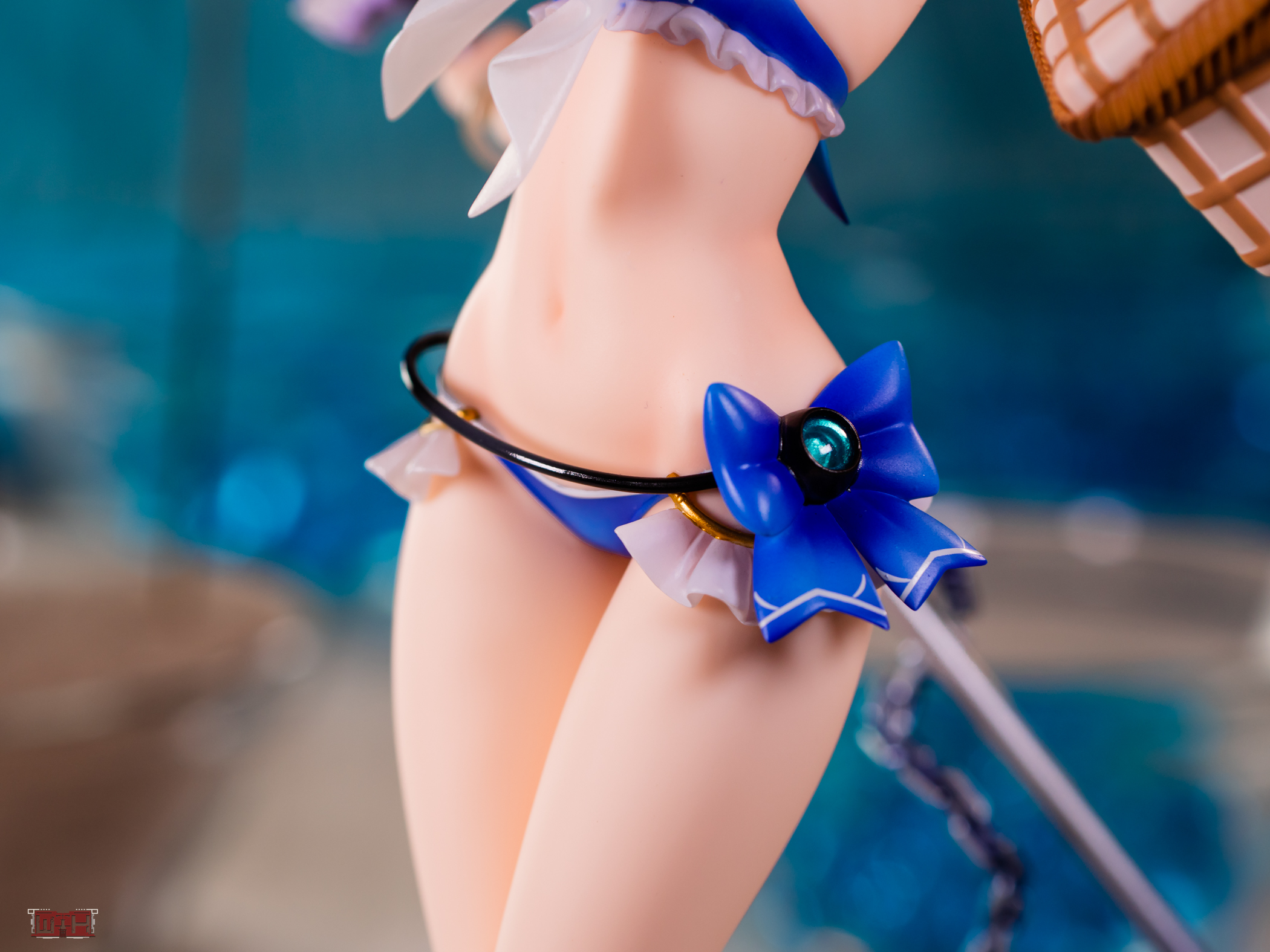 Azure Lane is actually a nice game with an interesting and ambitious storyline, it's sometimes a bit difficult to follow with the scifi tech talk and theories about things,
that I have not on my mind in general. The big appeal point next to the motivating gameplay, is the female cast. They are all kind of gorgeous, most are rather curvy, Of course there are also other type of girls in the game with less extreme proportions.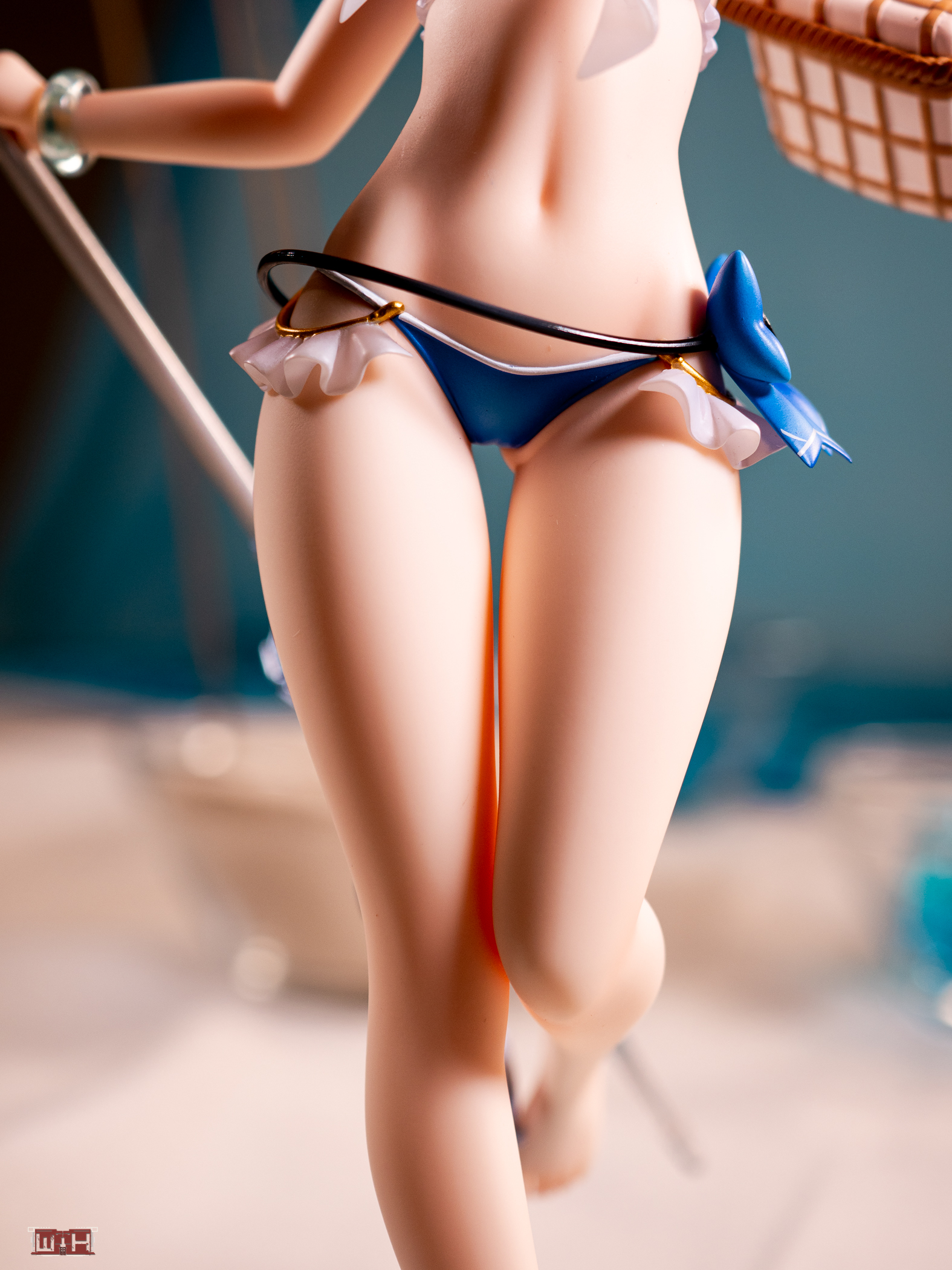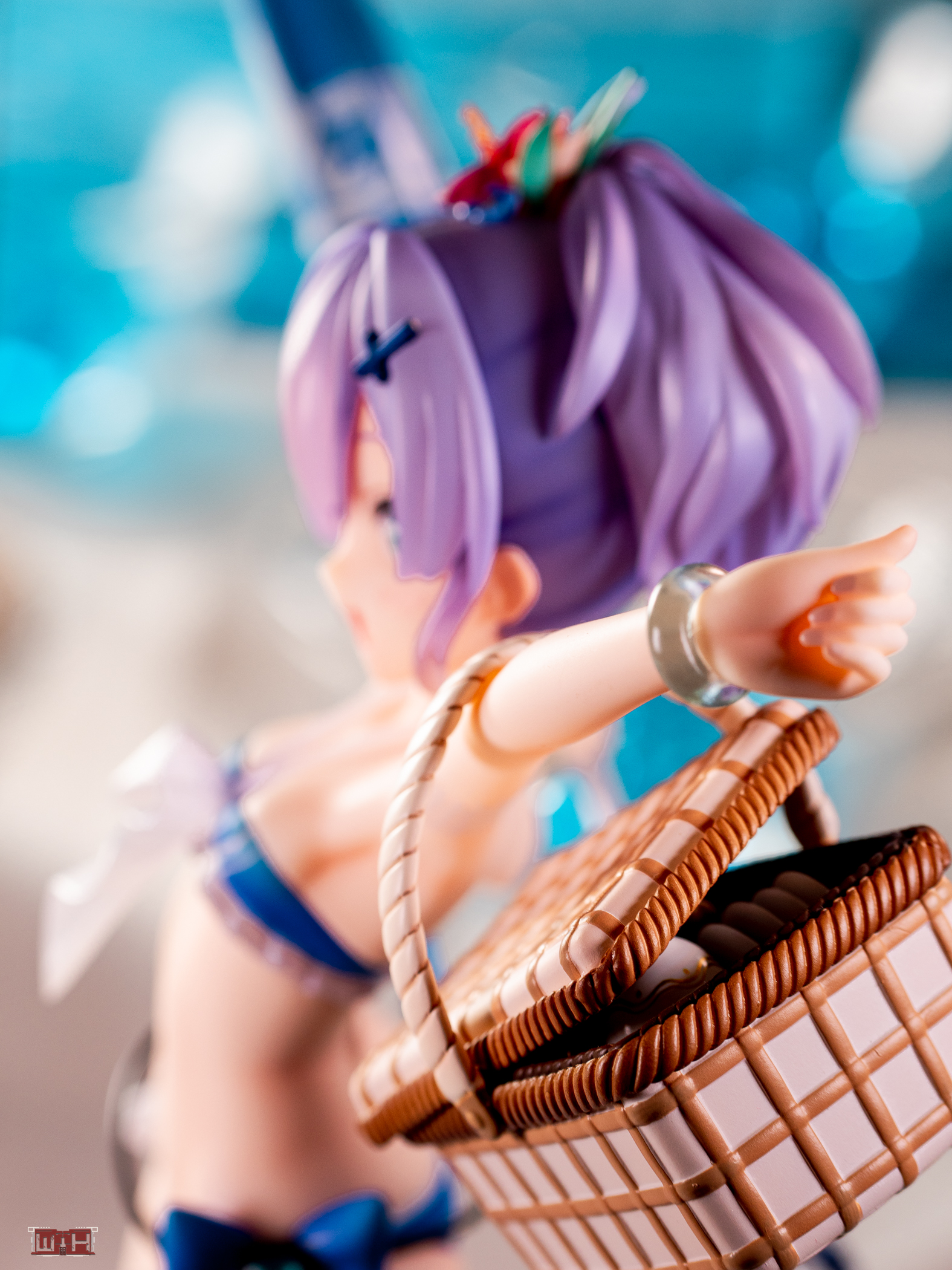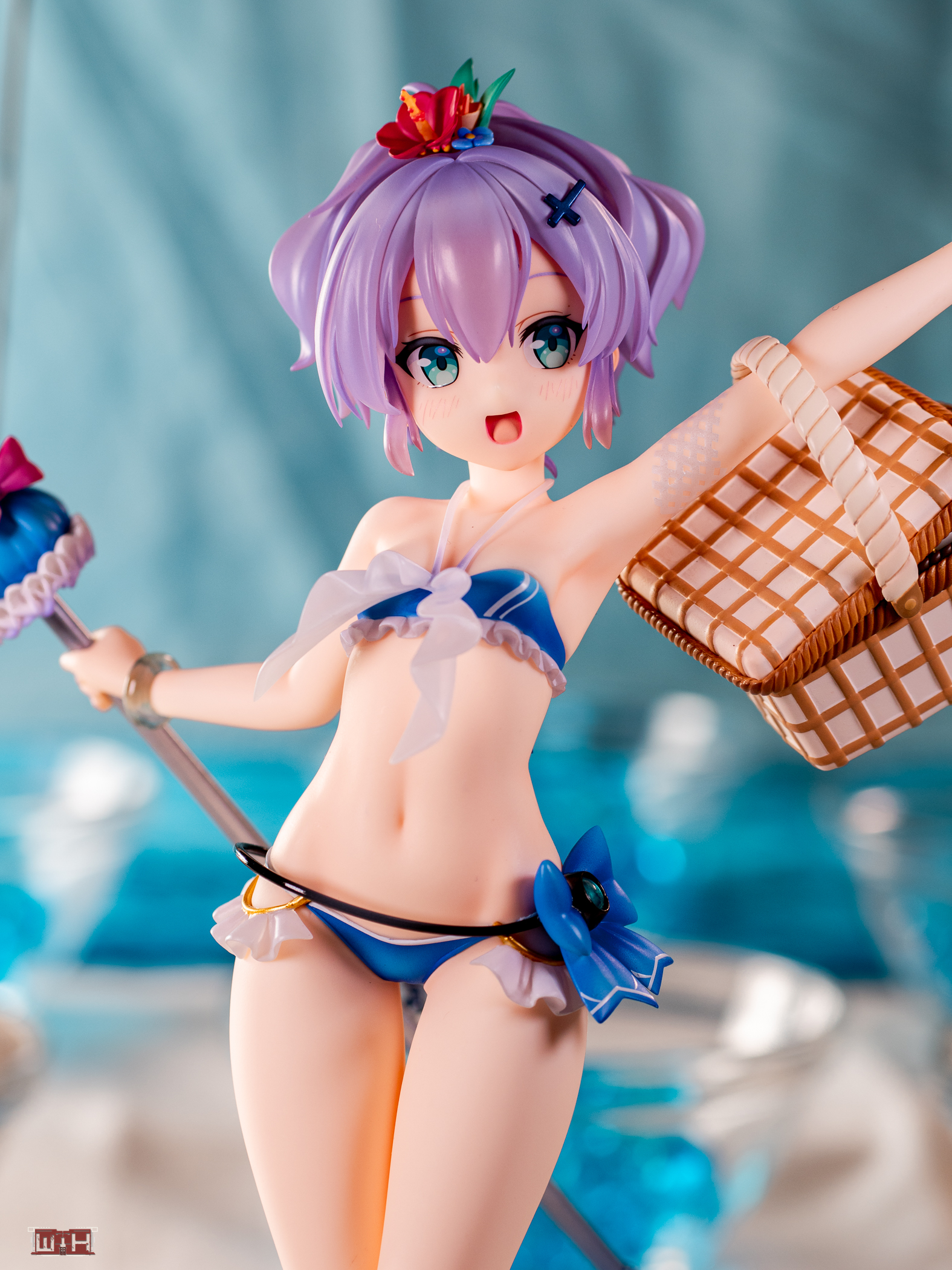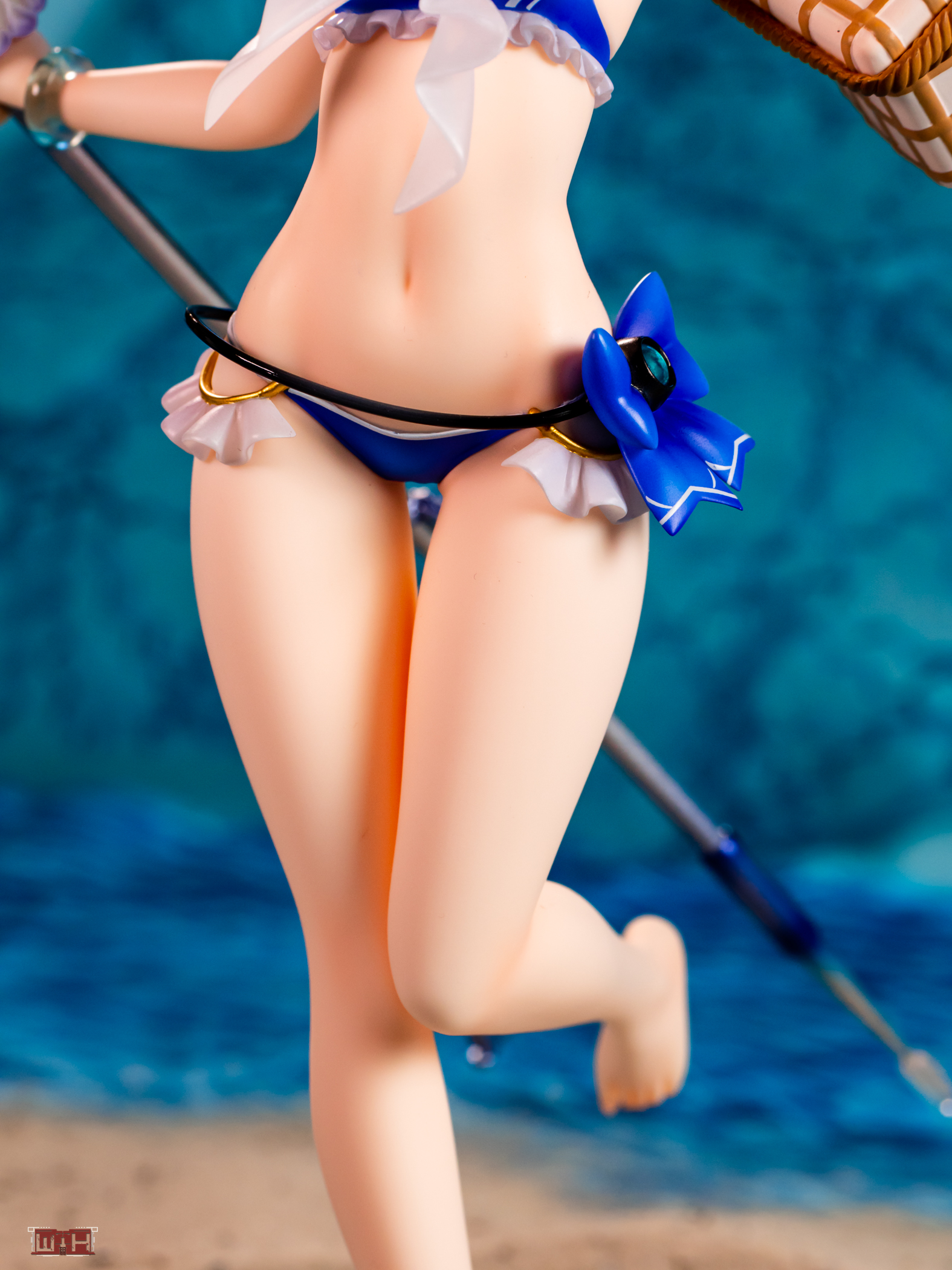 The figure of Javelin – Beach Picnic! version was released in October 2022. She is scaled 1/7 with the ridiculously large umbrella spear she measures 27 cm in height.
Javelin is one of the starter ships of the game, she is from Royal Navy faction. She was sculpted by Makio Munetoshi. The overall design is mainly based on this L2D skin out of the game, except for the inflateable swimring and picnic blanket the figure looks like on the illustration.
Javelin is an insanely cute girl, she has a curious open mouth and beautiful blue eyes, that look extremely detailed and lively.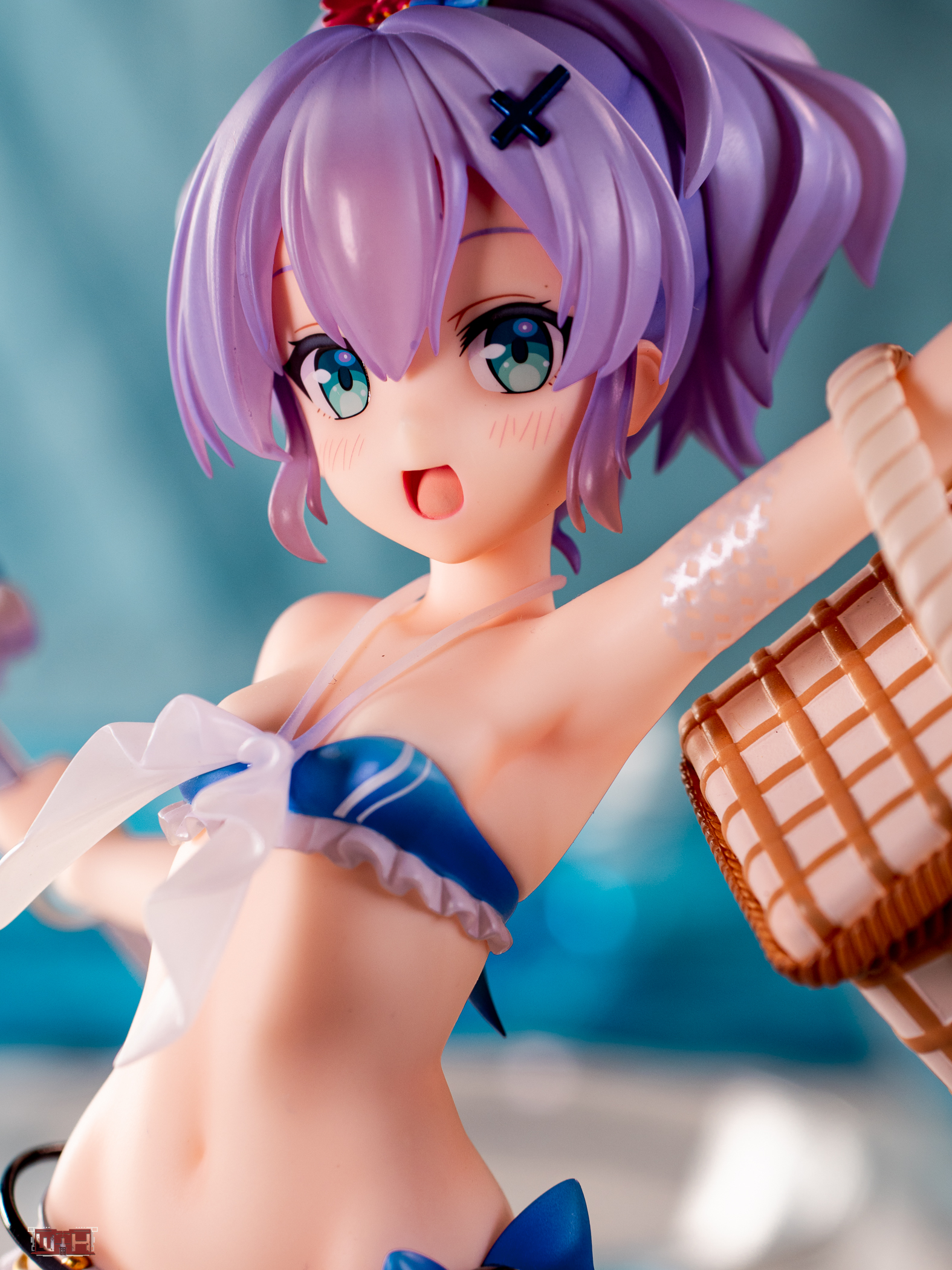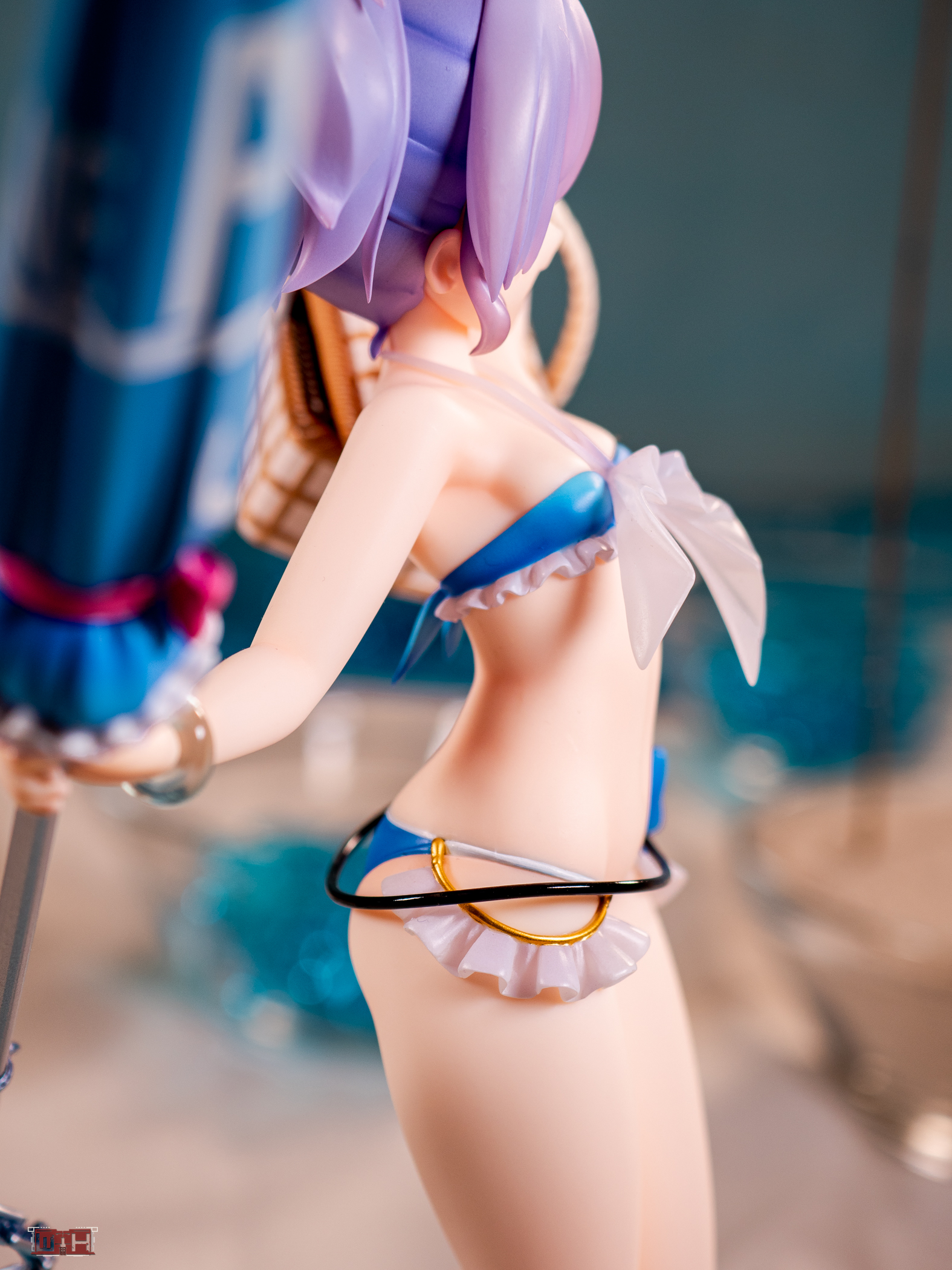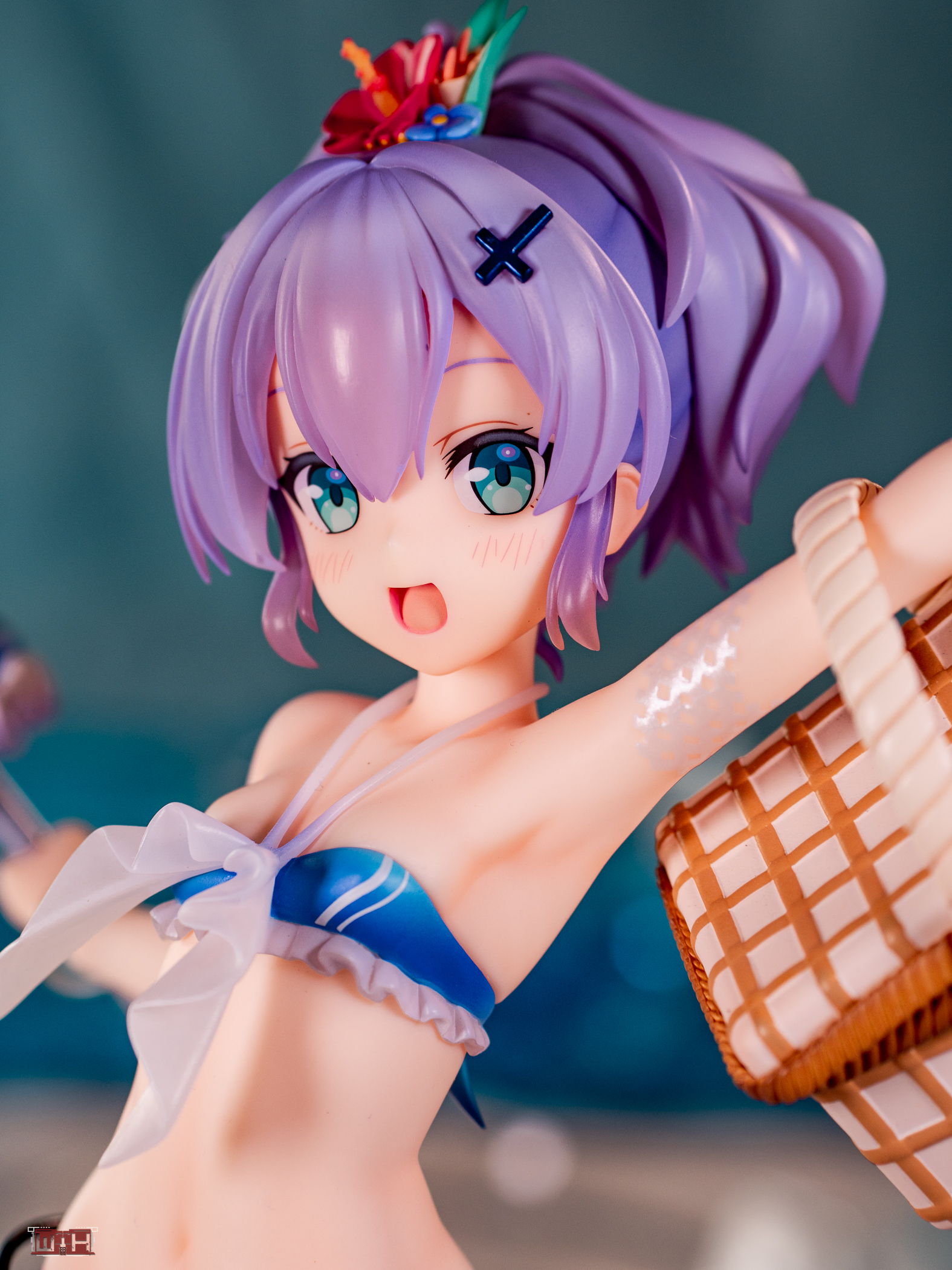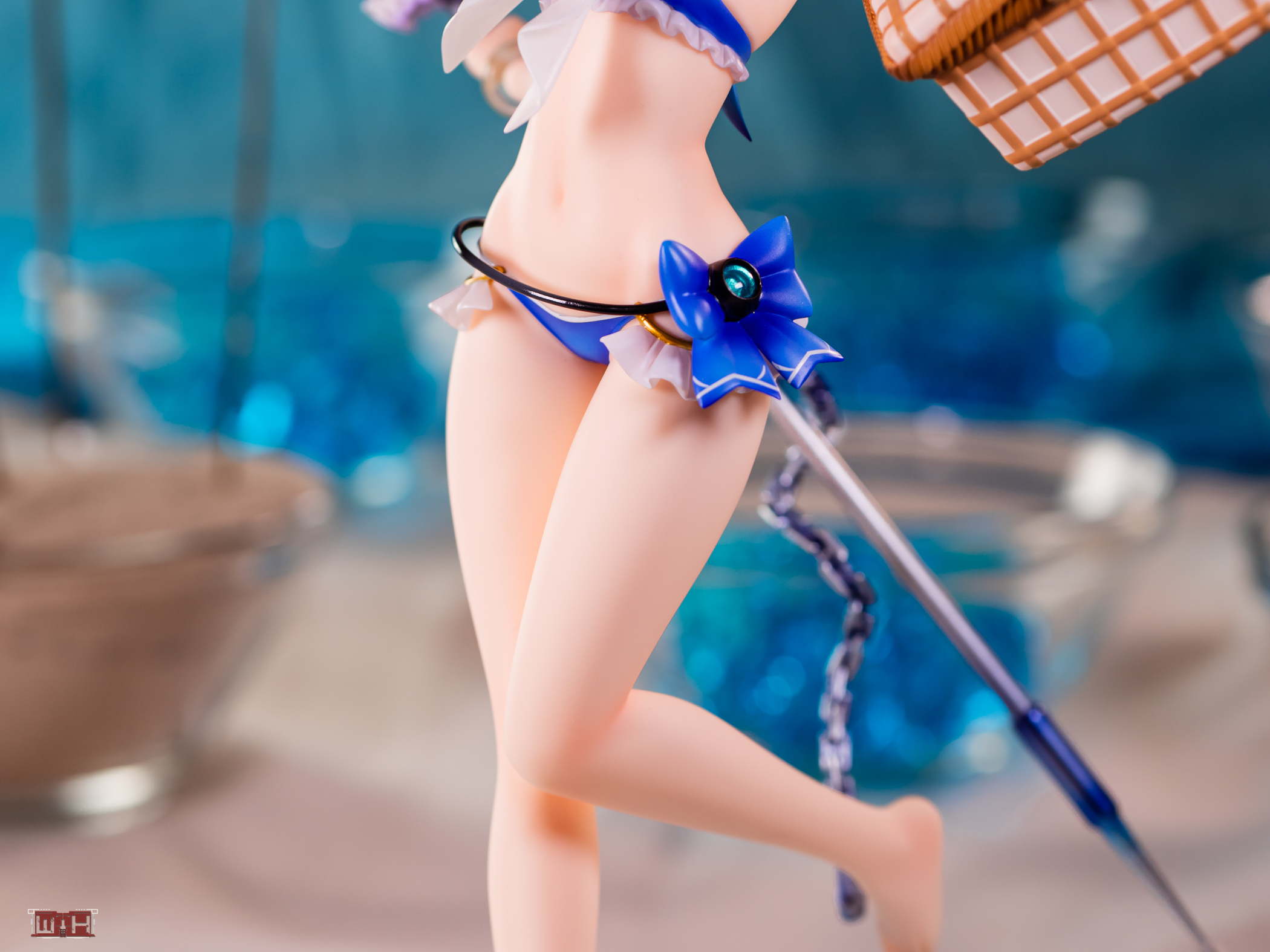 Her cheeks have some blush marks which add more cuteness to the figure.
Her hairstyle looks fantastic, the bangs and the voluminous wide and high ponytail have complex styling with sharp lines, but it still has a fluffy appearance, The lavender color is pleasing to the eye, the transparency effect ion it is actually magical.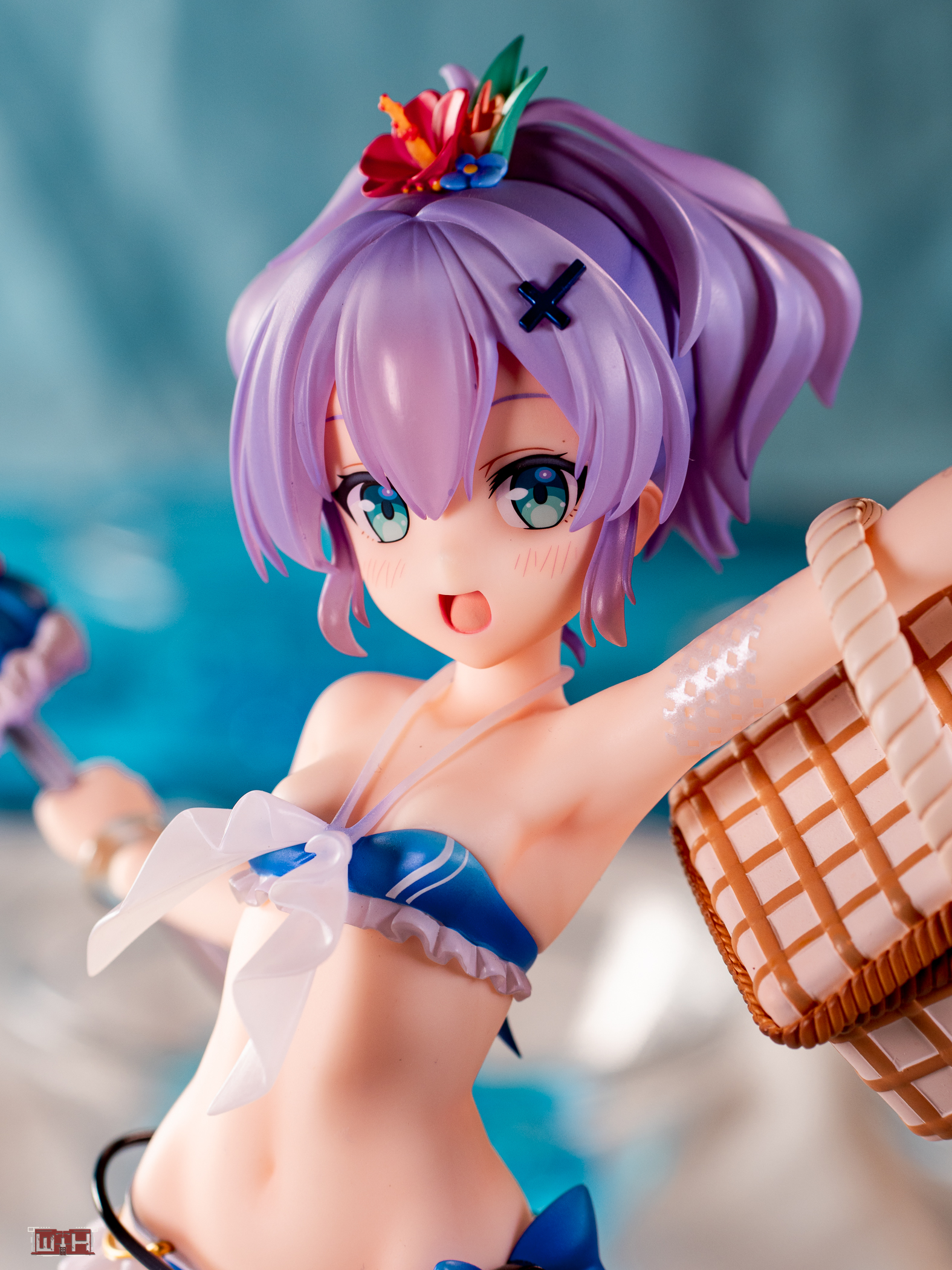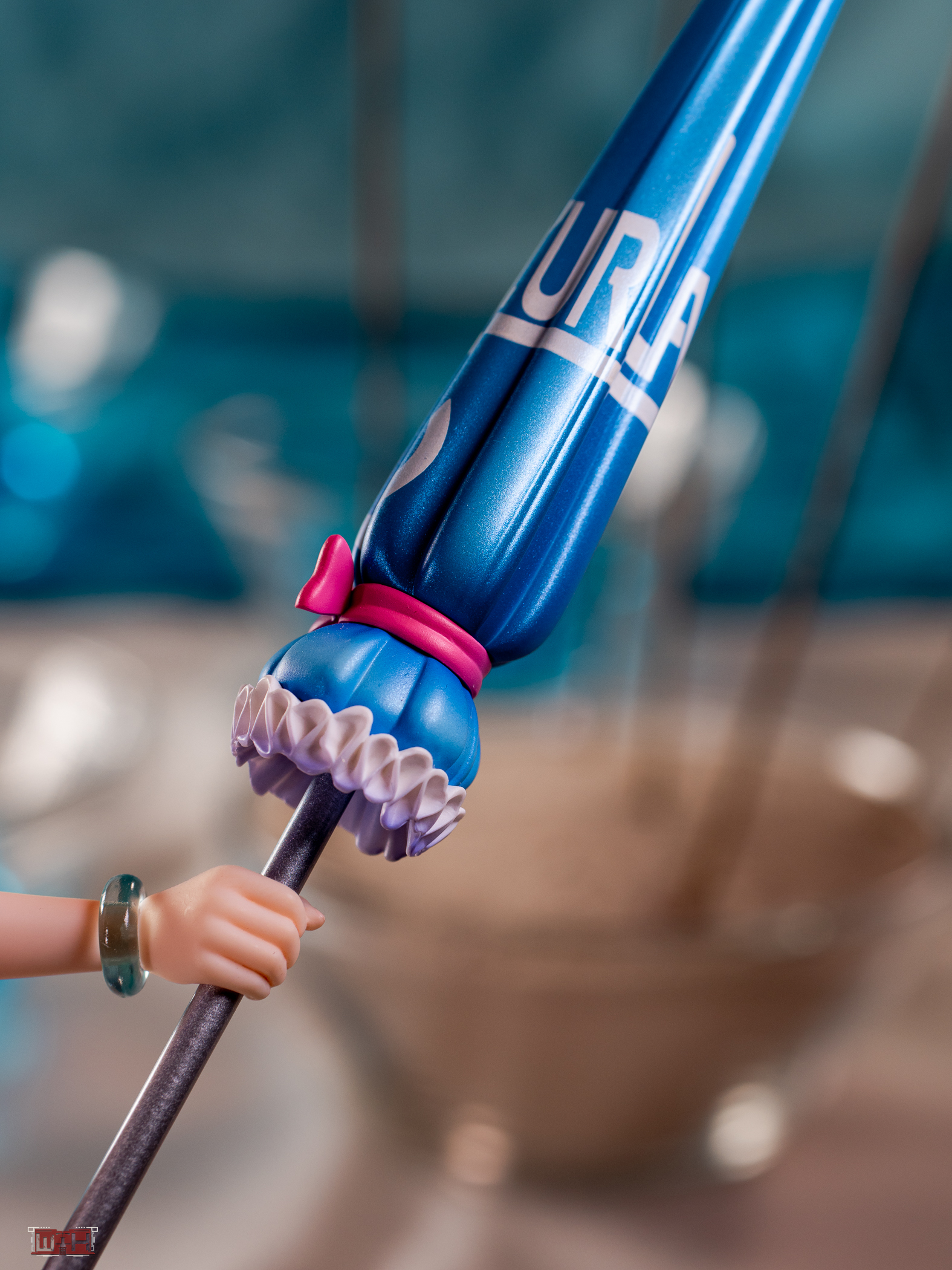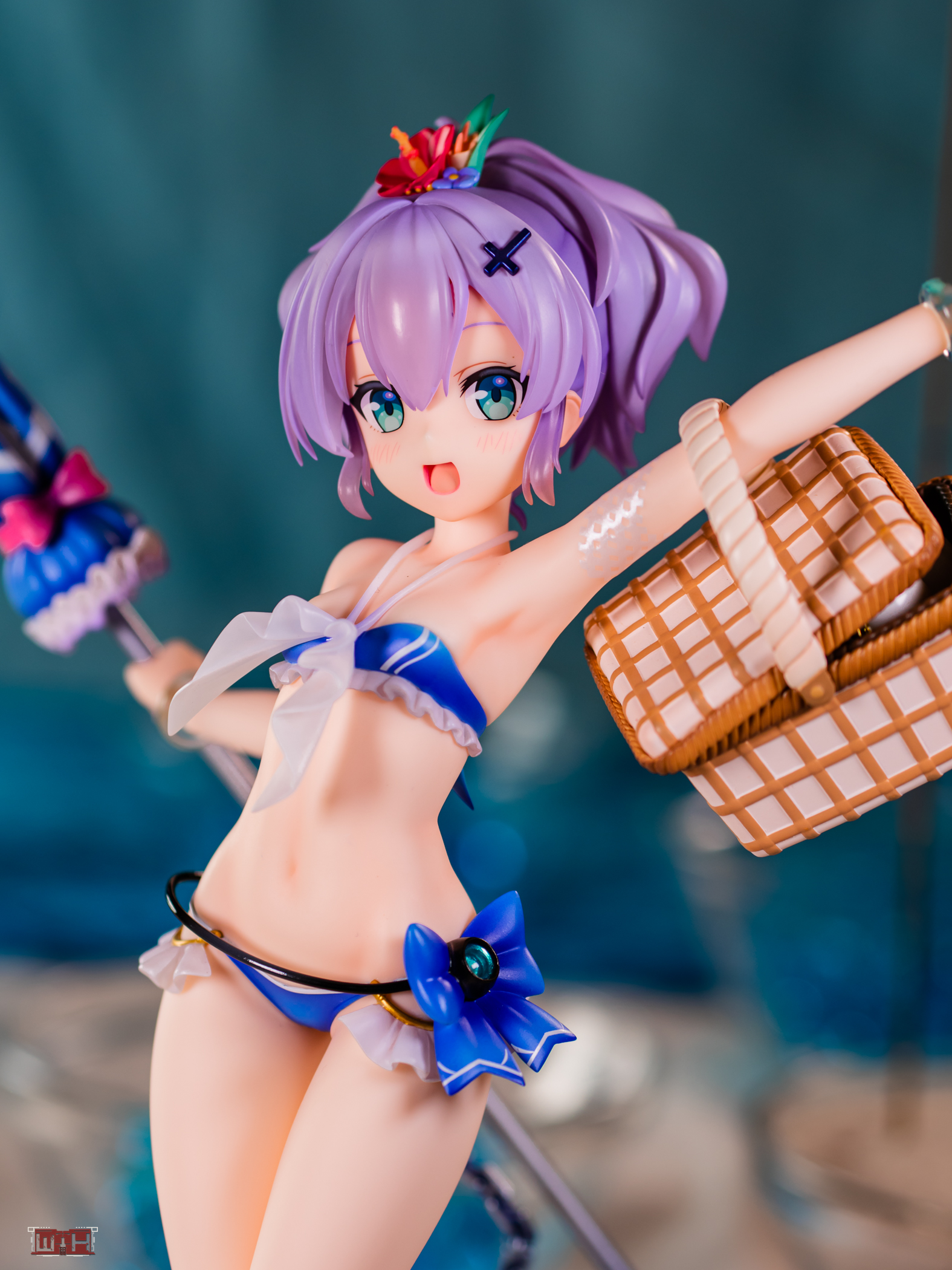 Javelin is probably a teenage girl, but let's say that she has the appearance of a young adult though. Although Javelin is not as well endowed as her big sisters, she has a beautiful bodyline with a cute little butt.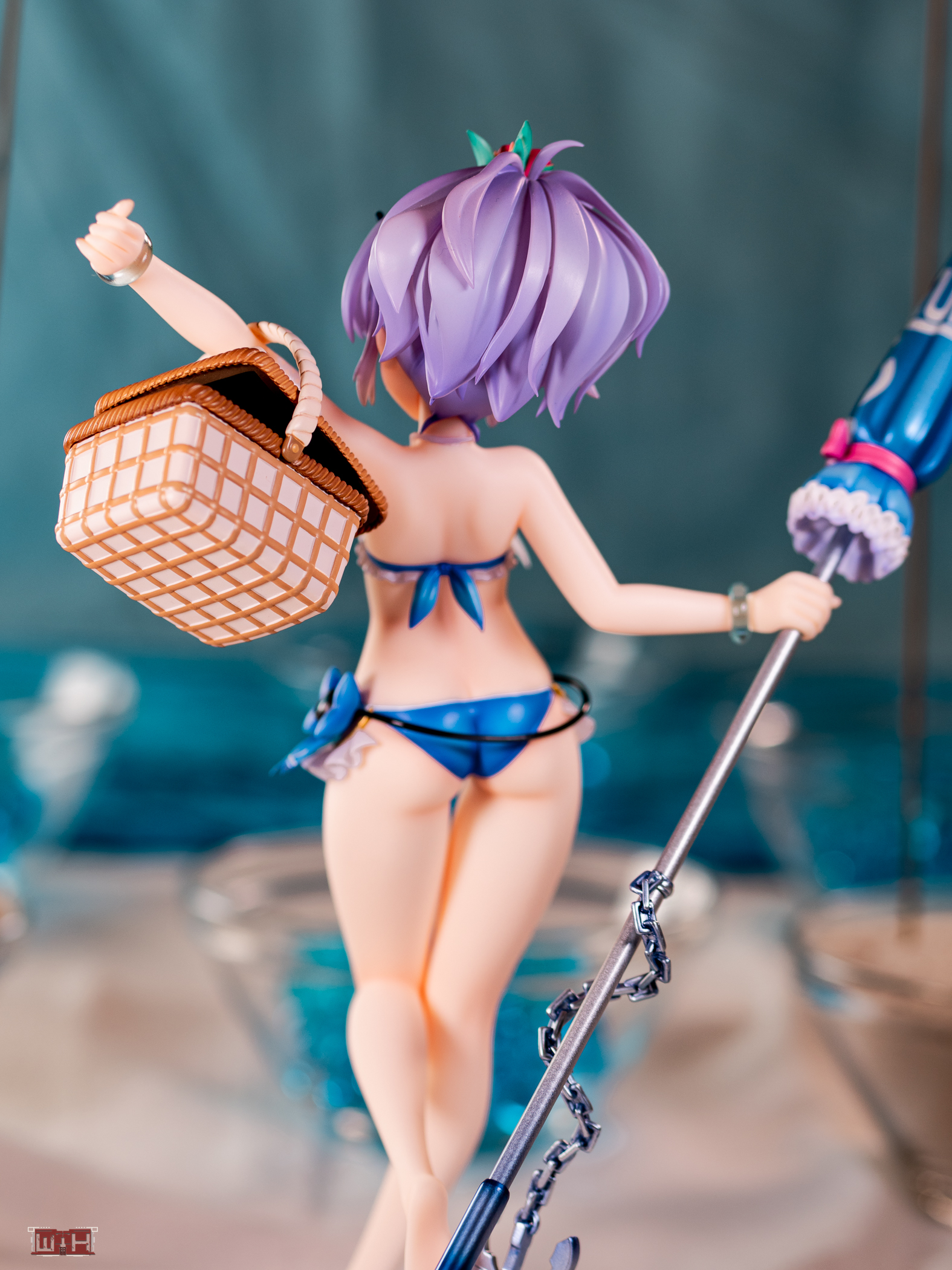 Her small chest combined with wide hips and lovely legs is simply wonderful. The bigger ship girls have quite sexy assets, but I can't deny that I like the younger ship girls of the game a lot.
She is wearing an adorable but also obviously scantily clad, blue bikini. It's frilly pieces are very pretty with their light opaqueness and delicate sculpting. At the left side is a big blue ribbon, attached to it is a sparkling gem-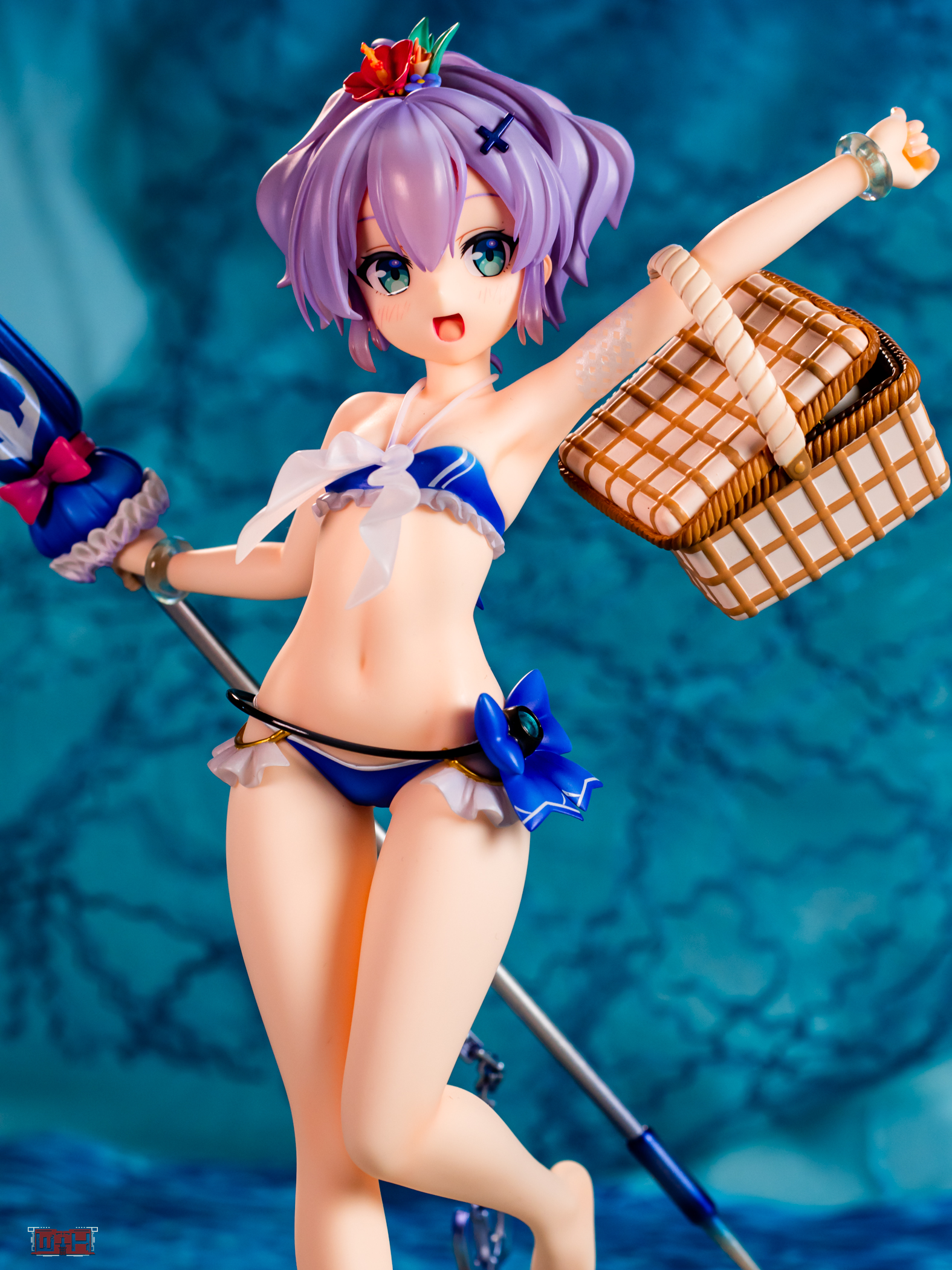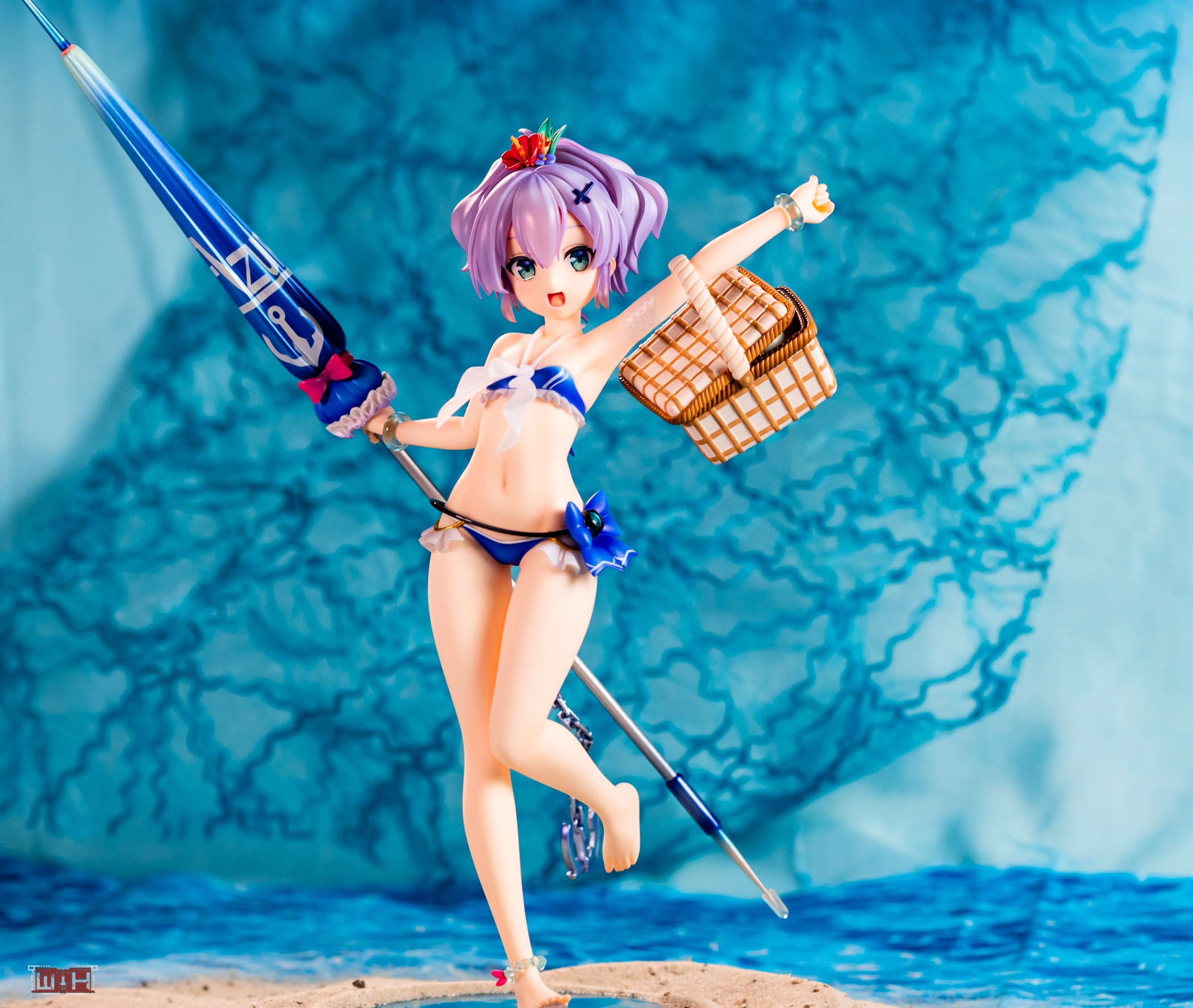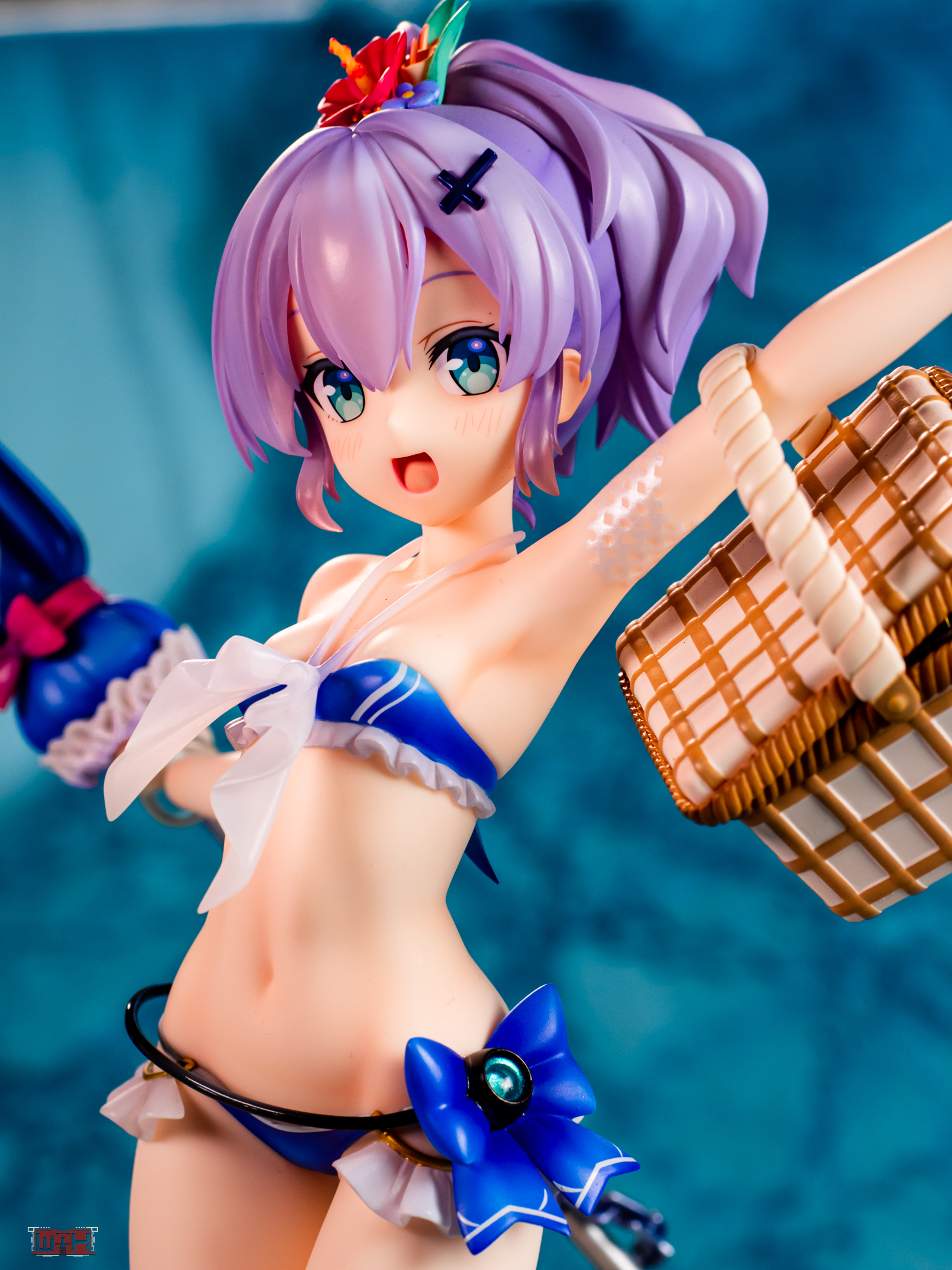 The pose portrays her as bubbly, youthful girl who is really looking forward to the beach picnic, although she has to carry everything herself.
The raised arm with the picnic basket is very cute, another cool feature are the picnic equipment consisting of plates and fancy cups. you can't do anything with them and it's not so easy to see, but it's nice to know that it's there.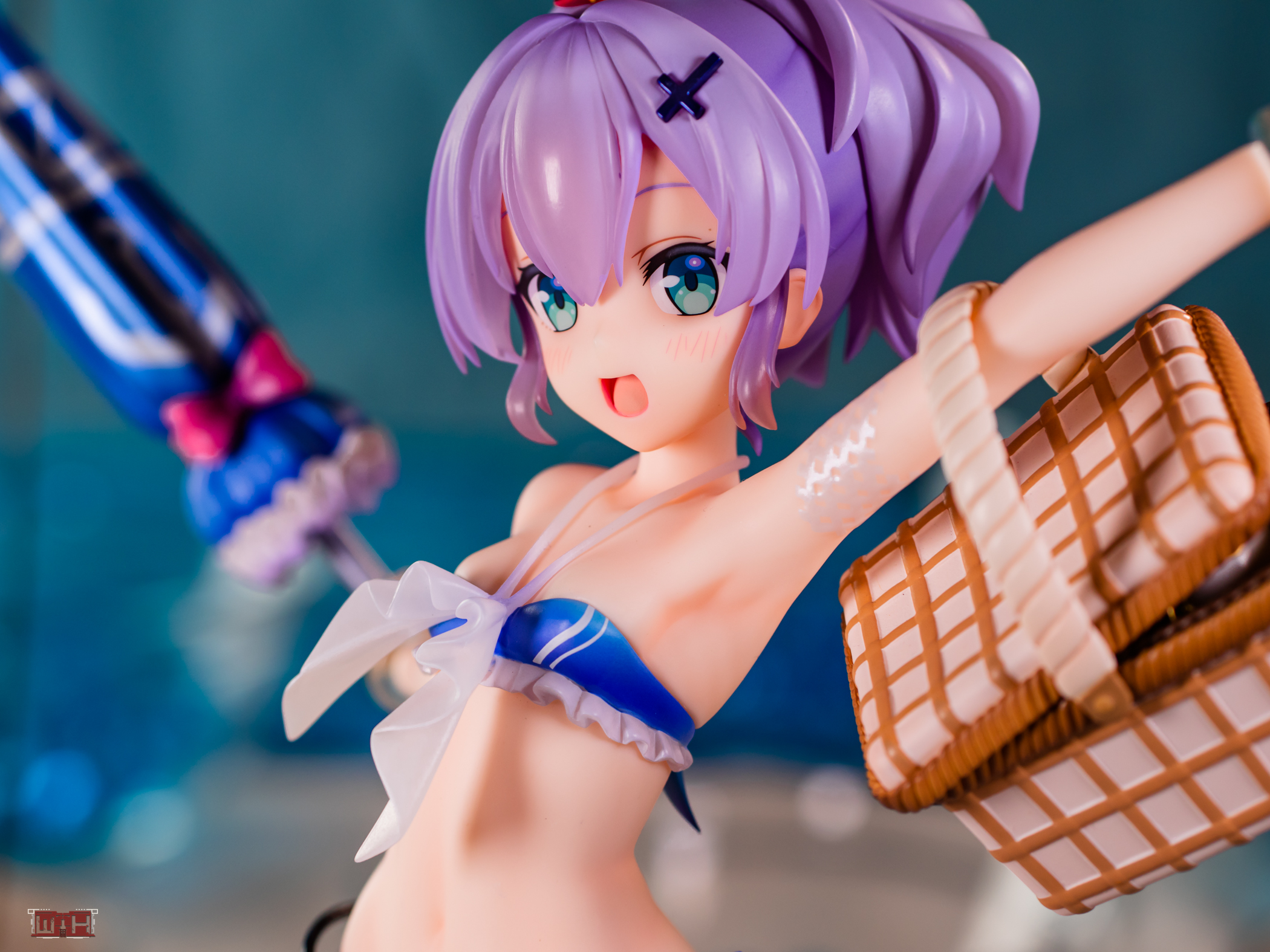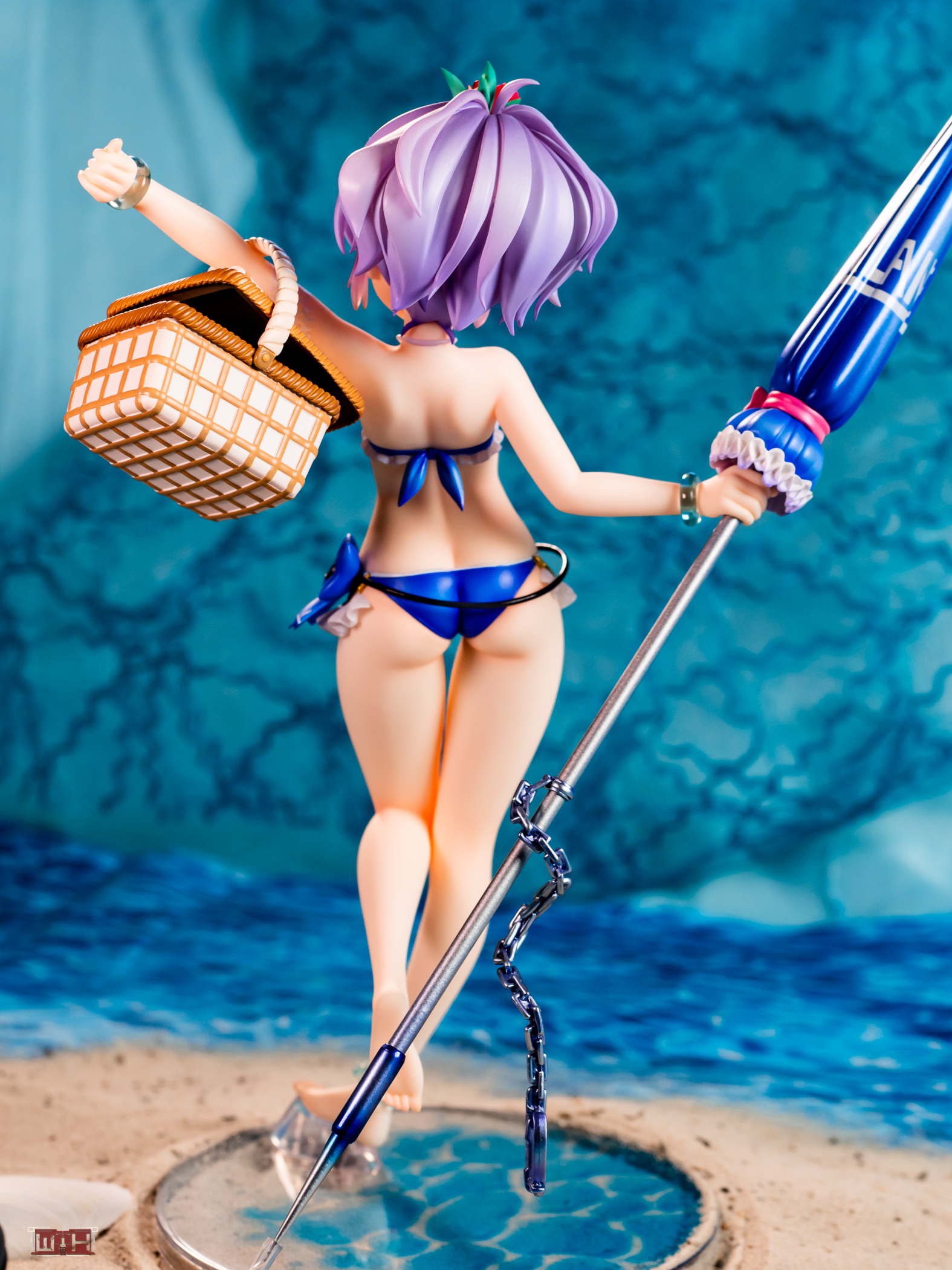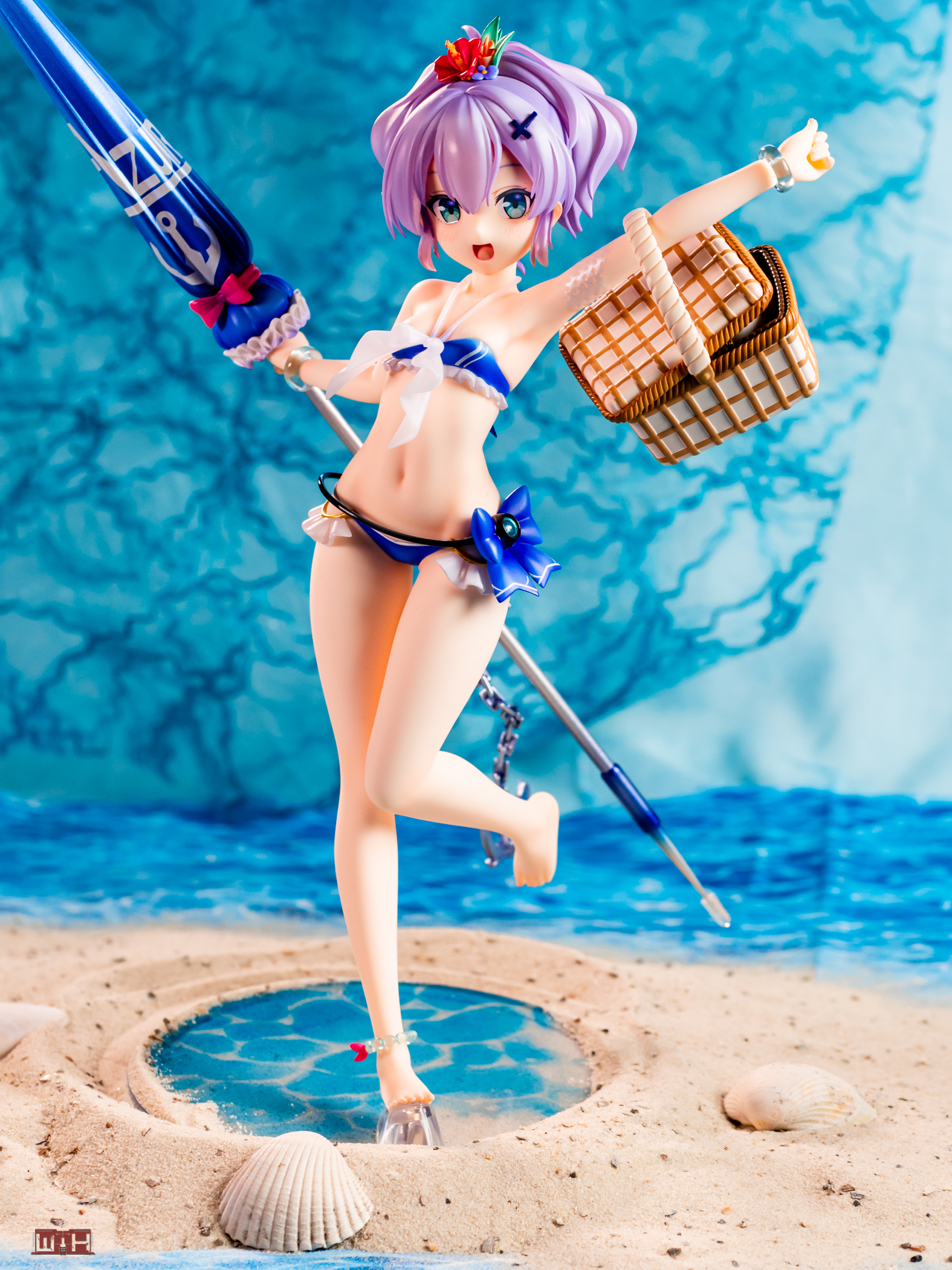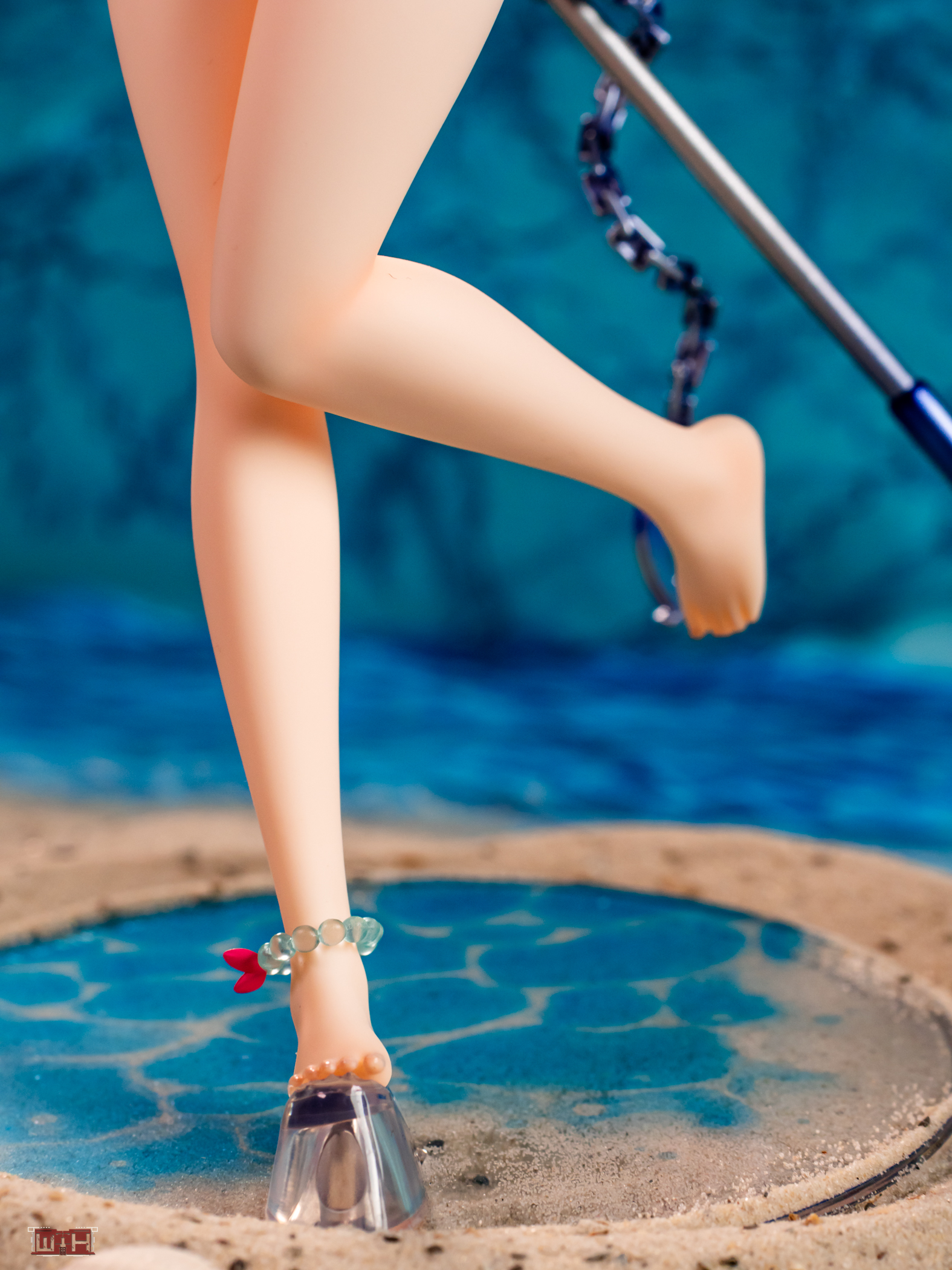 Javelin – Beach Picnic! ver. is both a very sexy and sweet looking figure. Actually, everything about her is beautiful, be it the adorable face, the bodyline with attractive proportions or the great looking hair. I also really like the design of Javelin's bikini, it's again a great combination of sexy and cute elements.
I have ordered the figure for 18.800 Yen without shipping. One hand it's a lot, but compared to other recent figures, Javelin was affordable.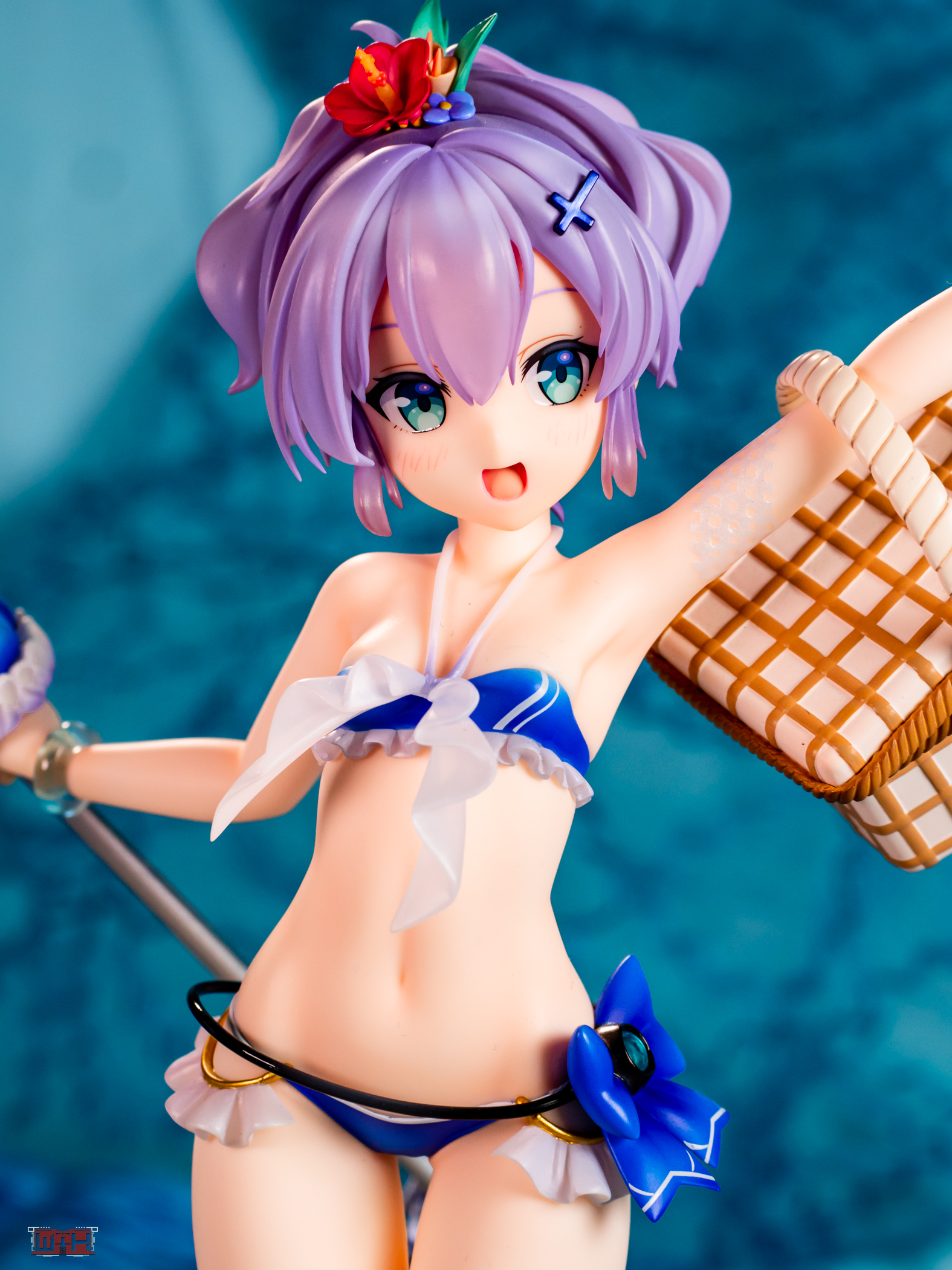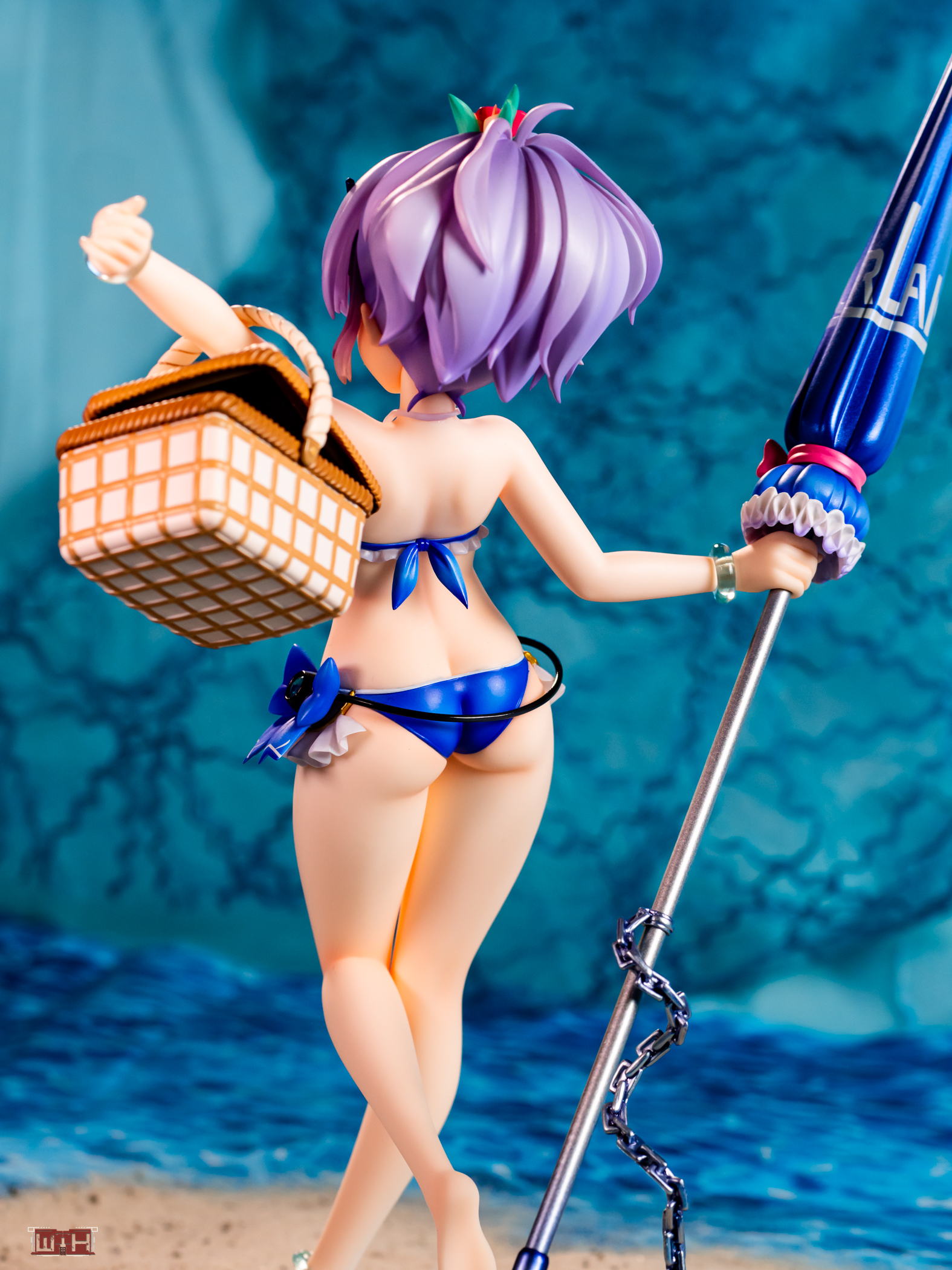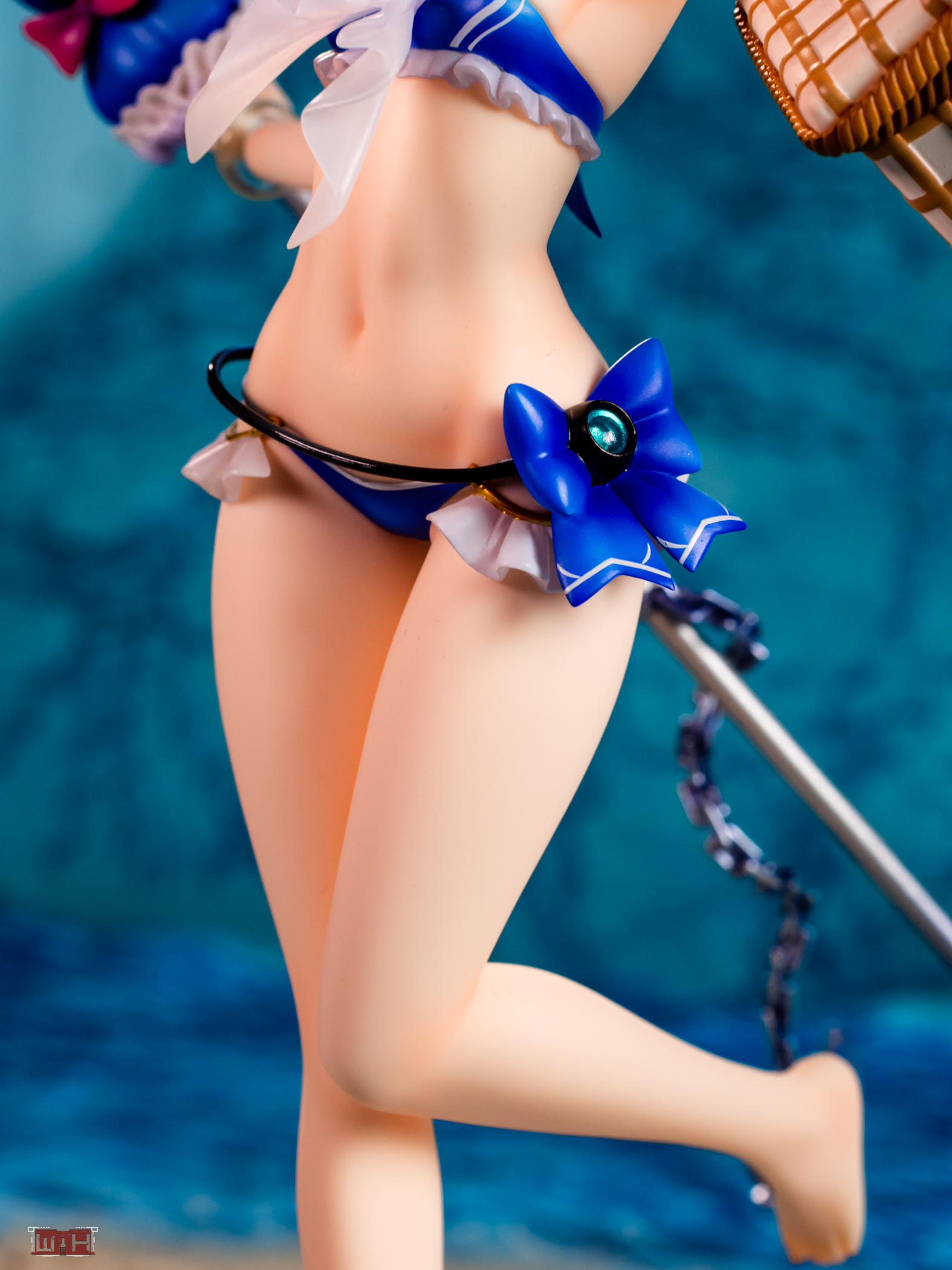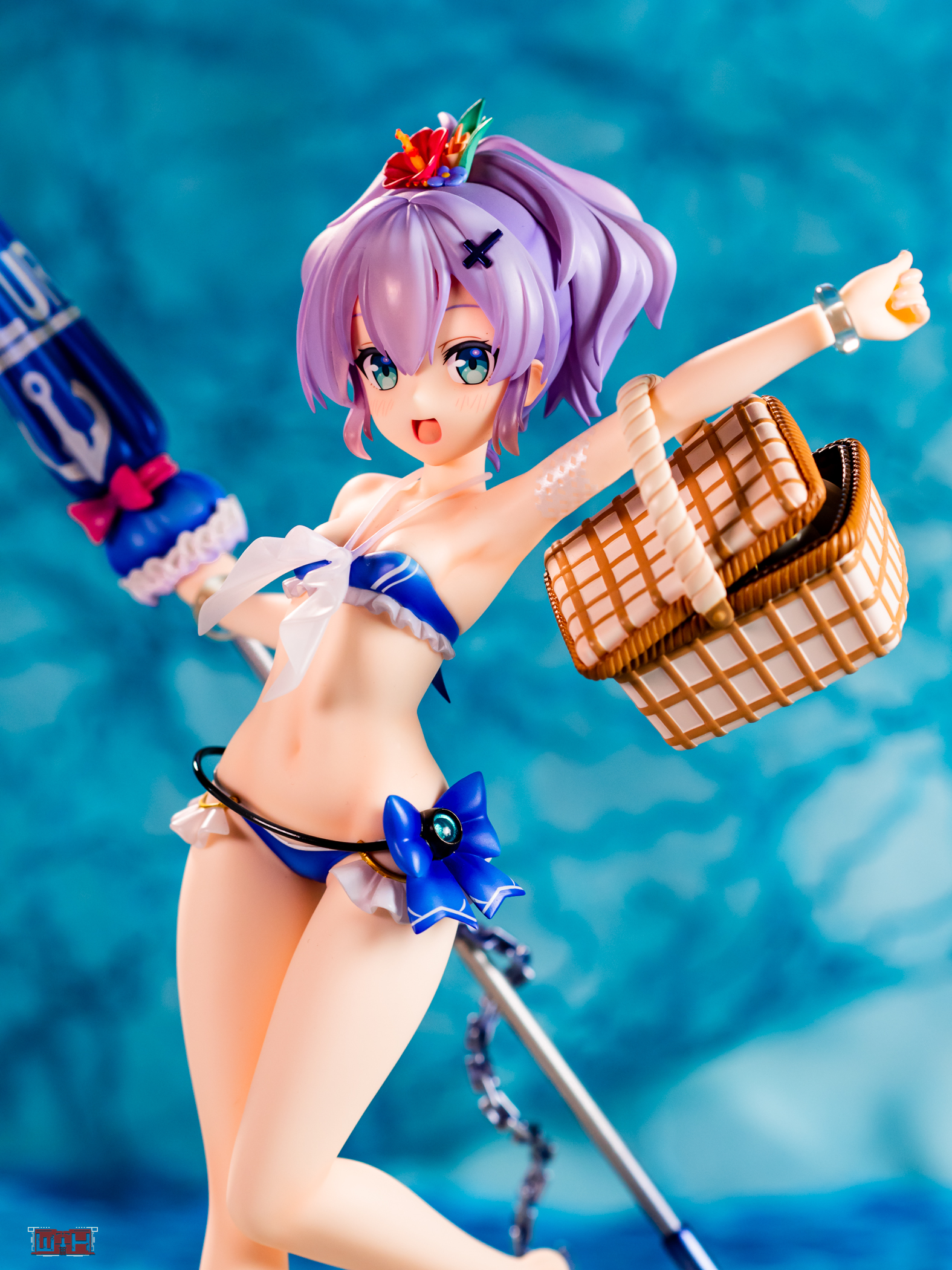 It's generally very impressive craftsmanship that you can expect from the figures of today, especially when you decide to buy something made by Alter.