Lazy bum wieselhead is back with a figure review he should have posted months ago. Today the figure is Juliana Eberhardt, also named Juliana Everheart from Senjou no Valkyria Duel, it's based on an illustration from Raita.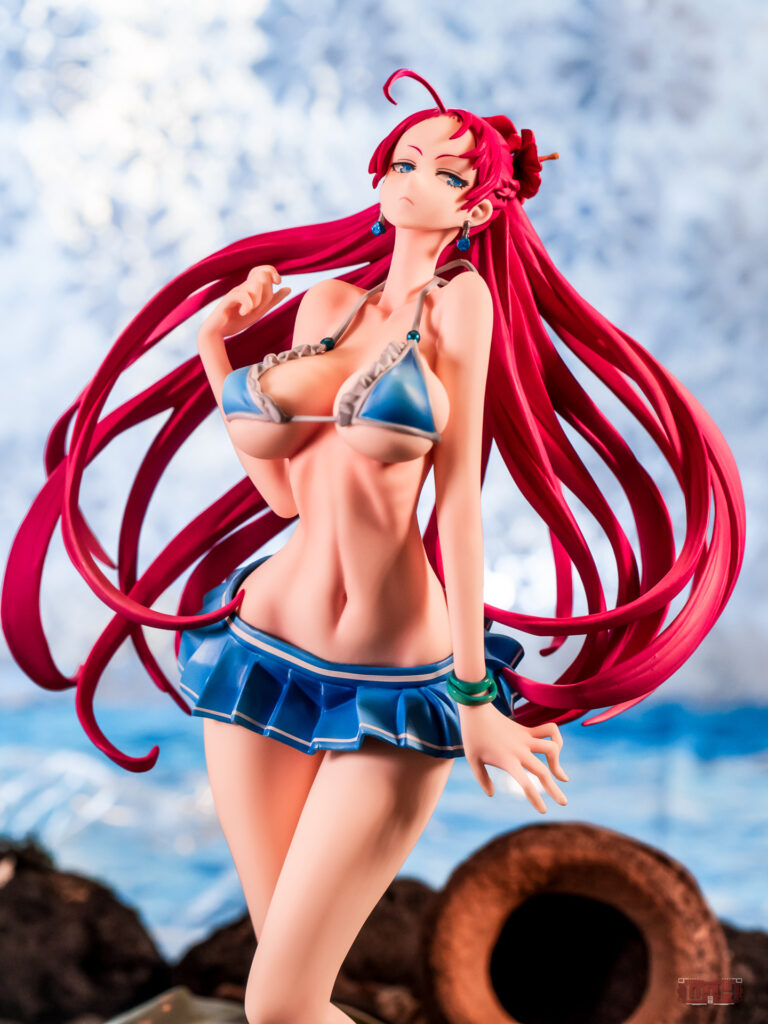 Some months ago Phat Company announced to make figures of Riela Marcellis and Juliana Eberhardt in the future. I was hoping that they would make the cuter Riela first, but no they made Juliana first. Riela Marcellis was listed in the shops, she will be released around November 2021.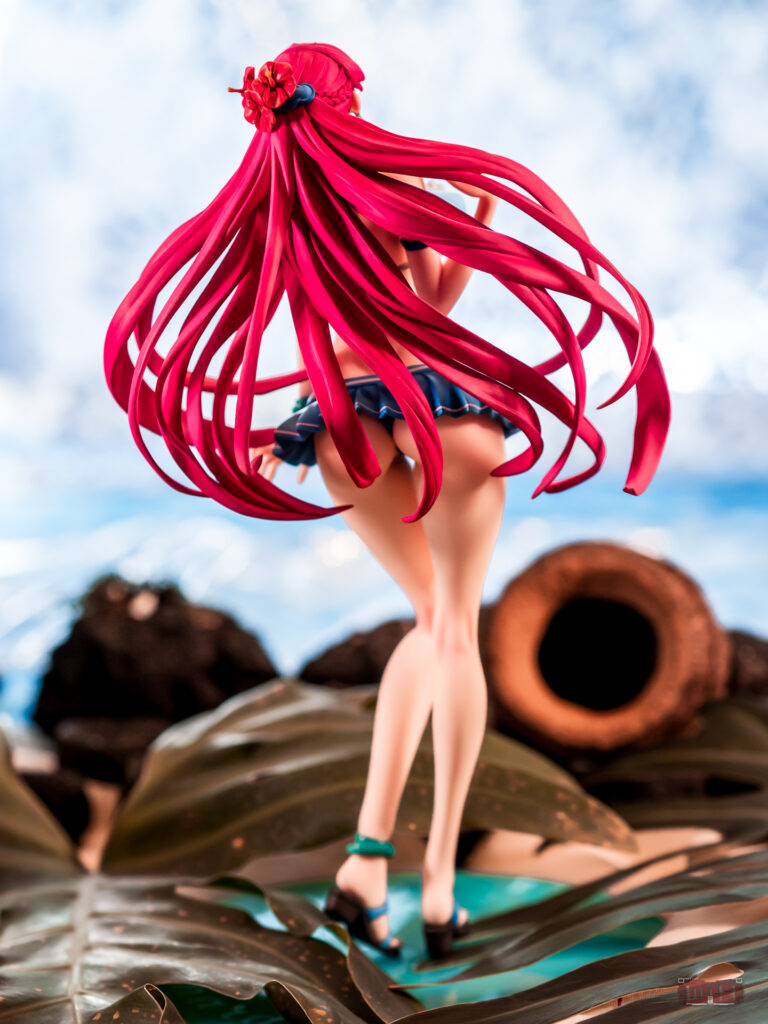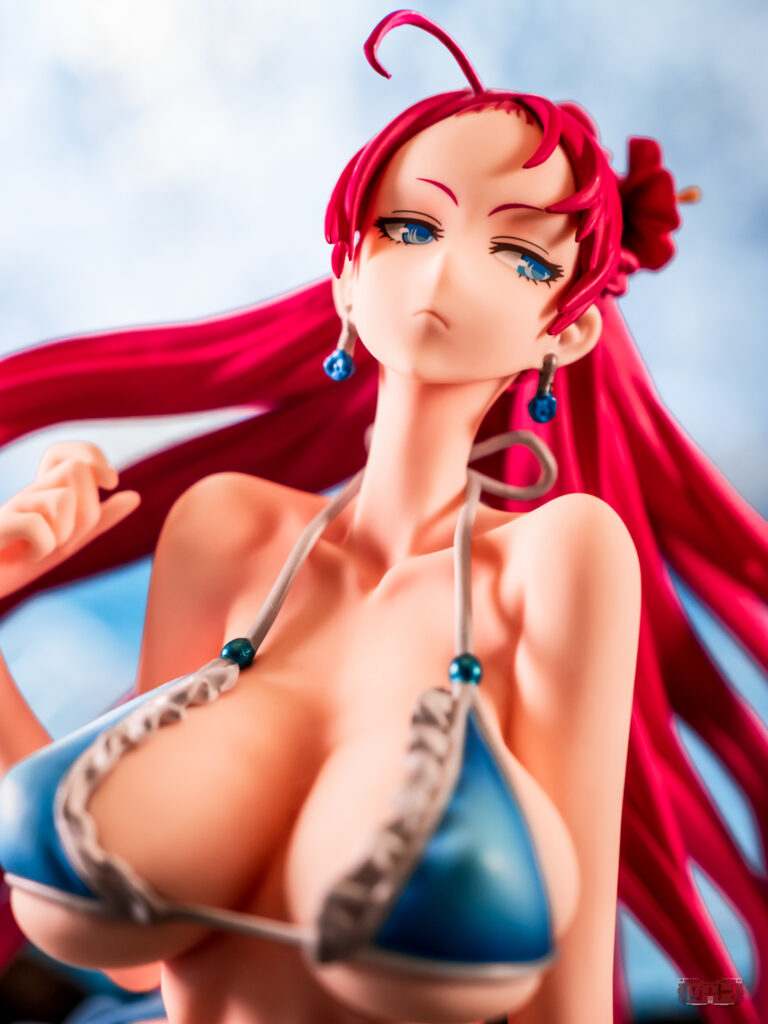 This figure was manufactured by Phat Company and released in February 2021. Juliana Eberhardt is scaled 1/7 and measures 250 mm. I like bikini figures like her, the tropical flair, with a cute bikini and vibrant hair and you guesses it already, a dynamite body.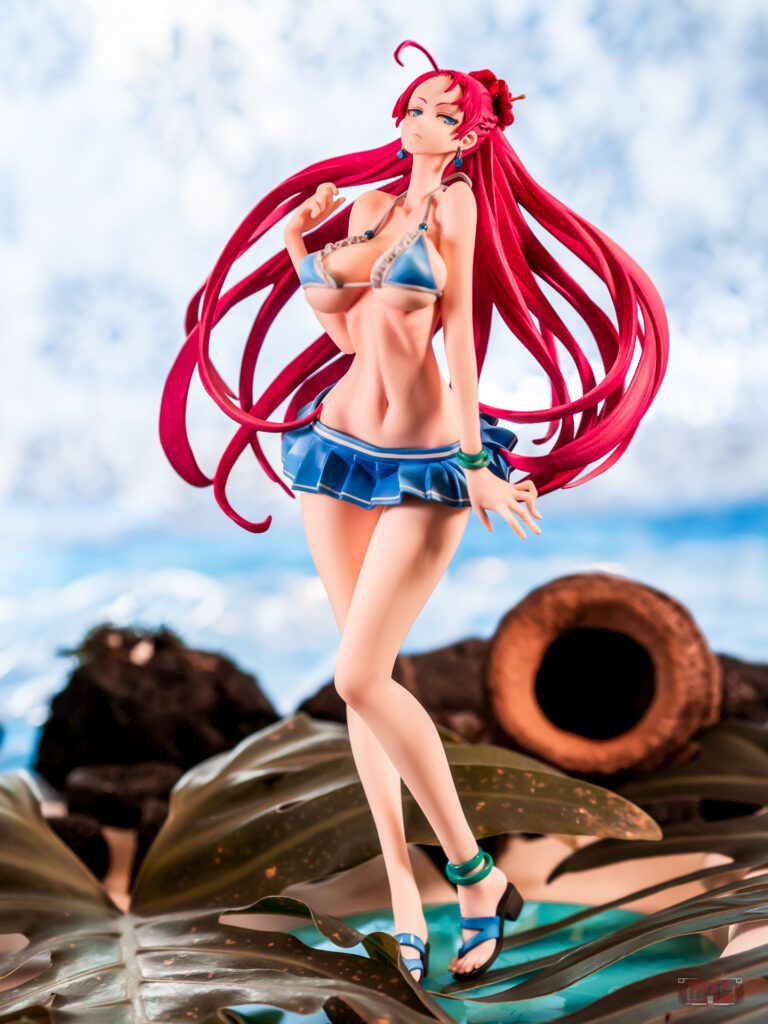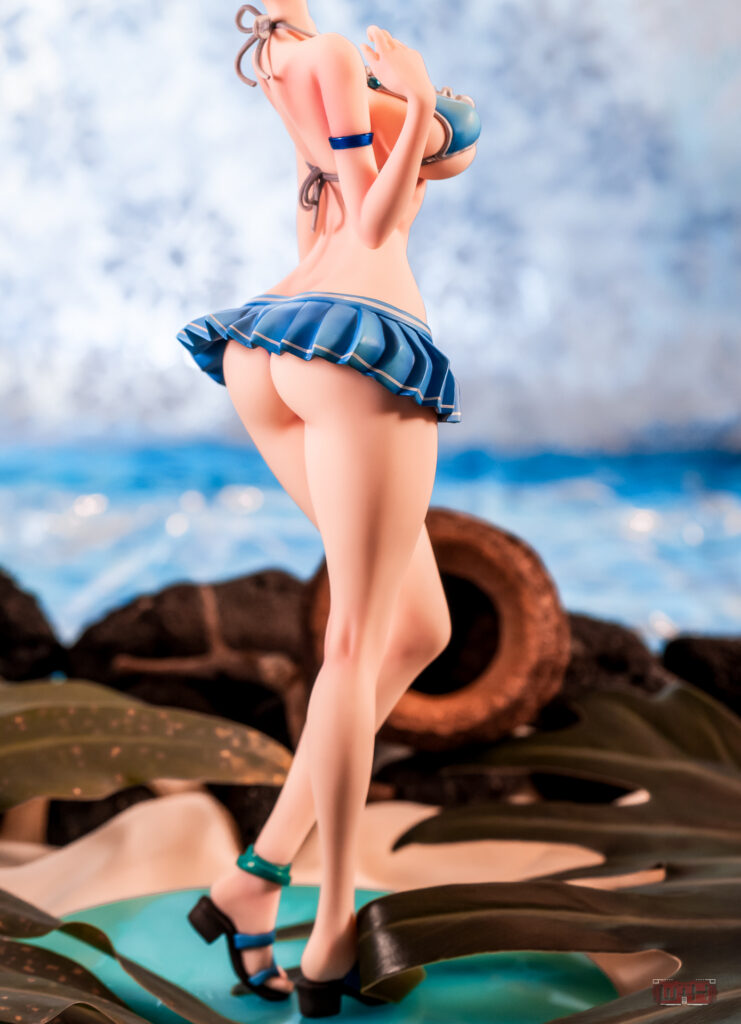 The sculptor Yadokari did a wonderful job with this adaptation of the Juliana Eberhardt character in beach outfit, her face is beautiful and the body looks simply great.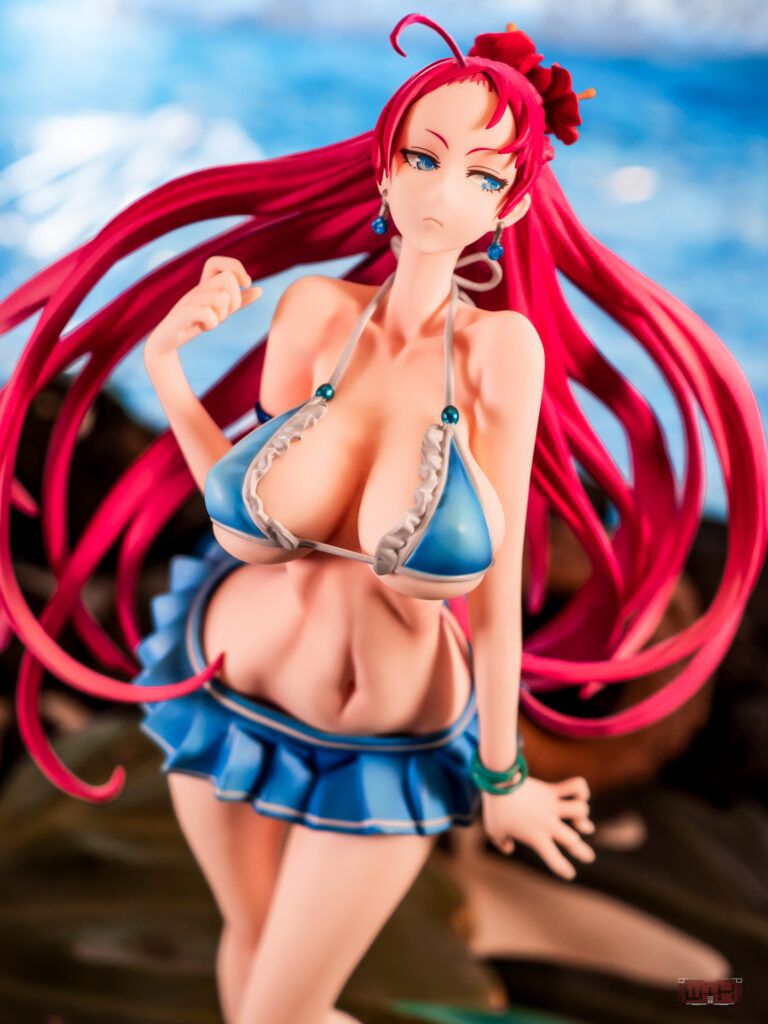 Senjou no Valkyria shows the trademark character design of Raita. In the past I kept telling myself as well as my friends, that I am no fan of Raita's style design, but when looking at my figure collection I'm probably a big fan.

Raita design features beautiful woman, the trademark are a little extreme proportions. The obviously visible ribcage combined with a huge bosom, in reality a probably impossible combination, but it's still an appealing style, also with the otherworldly long limbs. The characters have wide hips as well, which is something I really appreciate.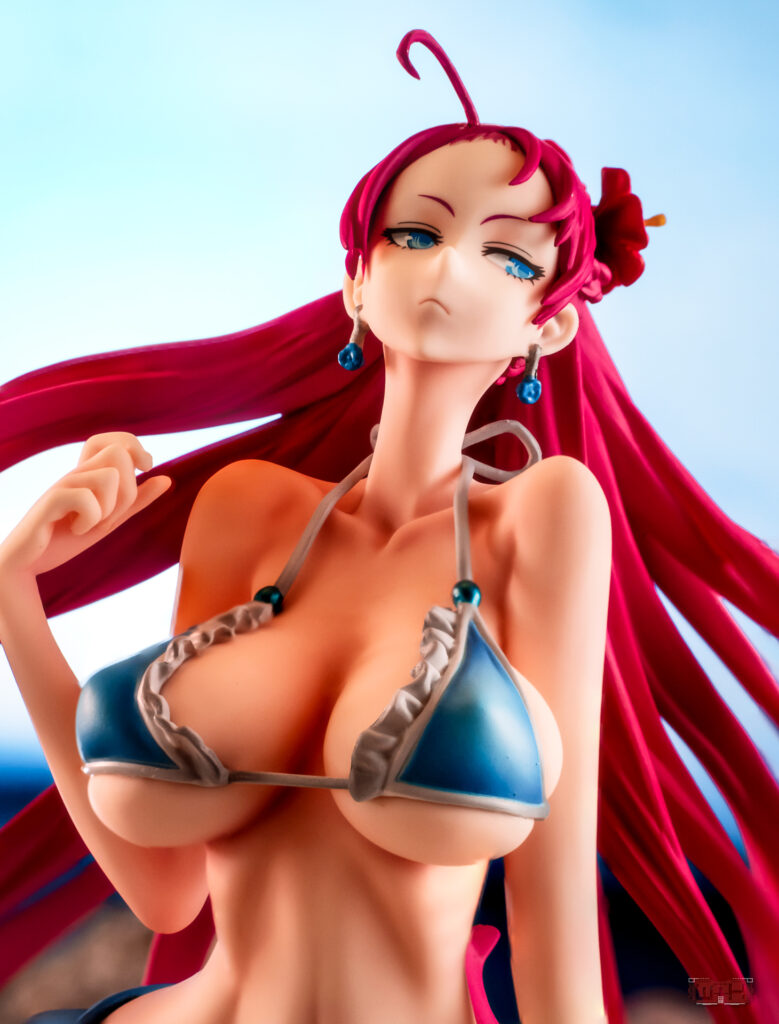 Juliana has an impressive hairstyle dyed in a striking shade of magenta, the dozens of strands are following an onion shape, as if they were elevated by a gentle sea breeze.
Her face and it's facial features are really looking great, the beautiful blue eyes, the thin eyebrows and cool looking make up around the narrow yet wide eyes. Her head is tilted upwards, she is without a doubt looking down on me, but it's sexy, isn't it? The funny thing about this figures design is the stuck up and bitchy expression of Juliana, I really think this is something unique so far.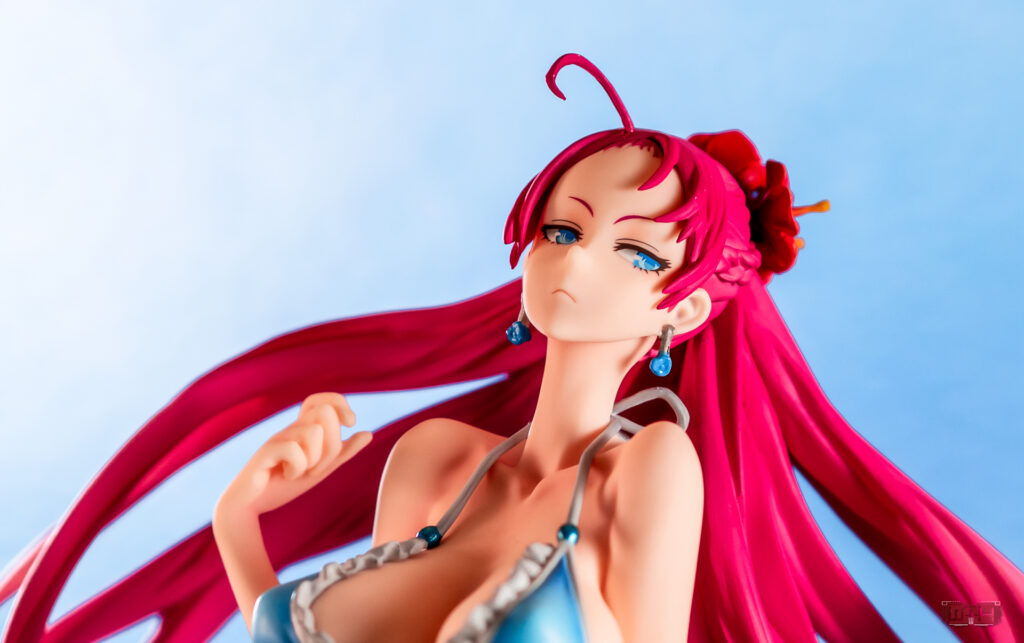 In general the figure gives you that certain proud ojou sama vibe, I don't know if she is a person who genuinely enjoys a day at the beach, but at least she tries to show her best beach wardrobe.
The outfit is this neck holder style bikini. The bikini is skimpy, but not in a lewd way, the short pleated skirt makes Juliana appear a little more dressed. She has fashionable summertime sandals with a little heel, not that ungraceful flip flop junk.
The figure has proud what made camera focusing a little difficult when they stick out like that, albeit I would say that the nearly realistic illusion of weight and droopiness is very well done on Juliana.
On thing, unfortunate about the figures massive hair is blocking the view on the extremely nicely sculpted backside of the figure.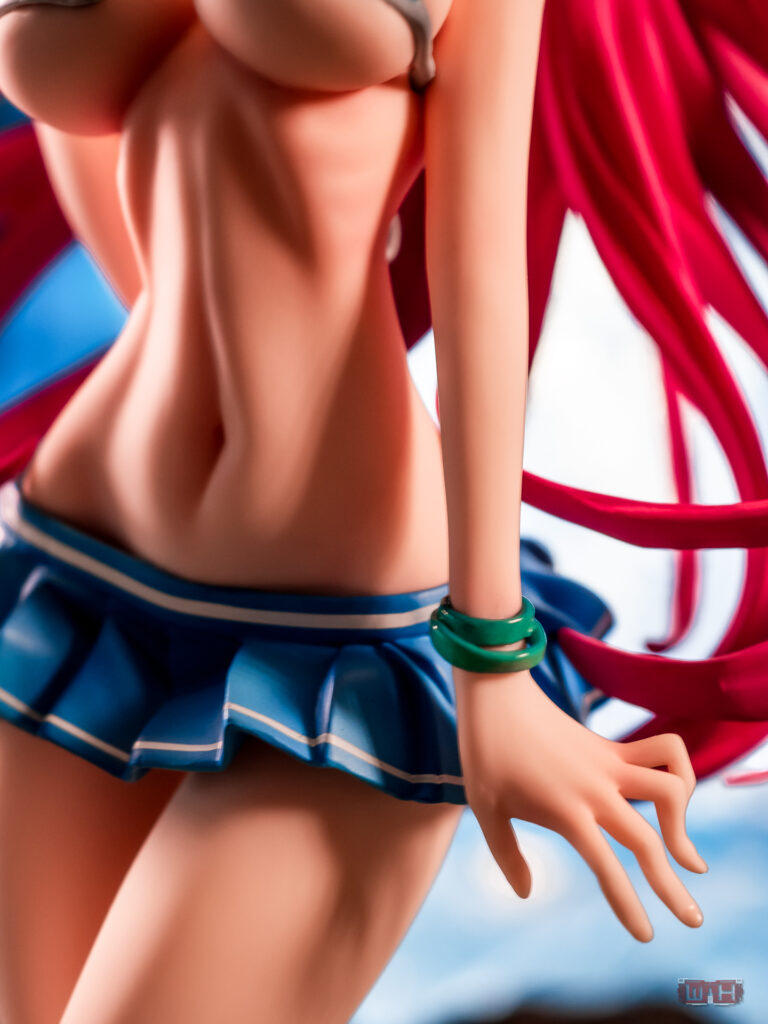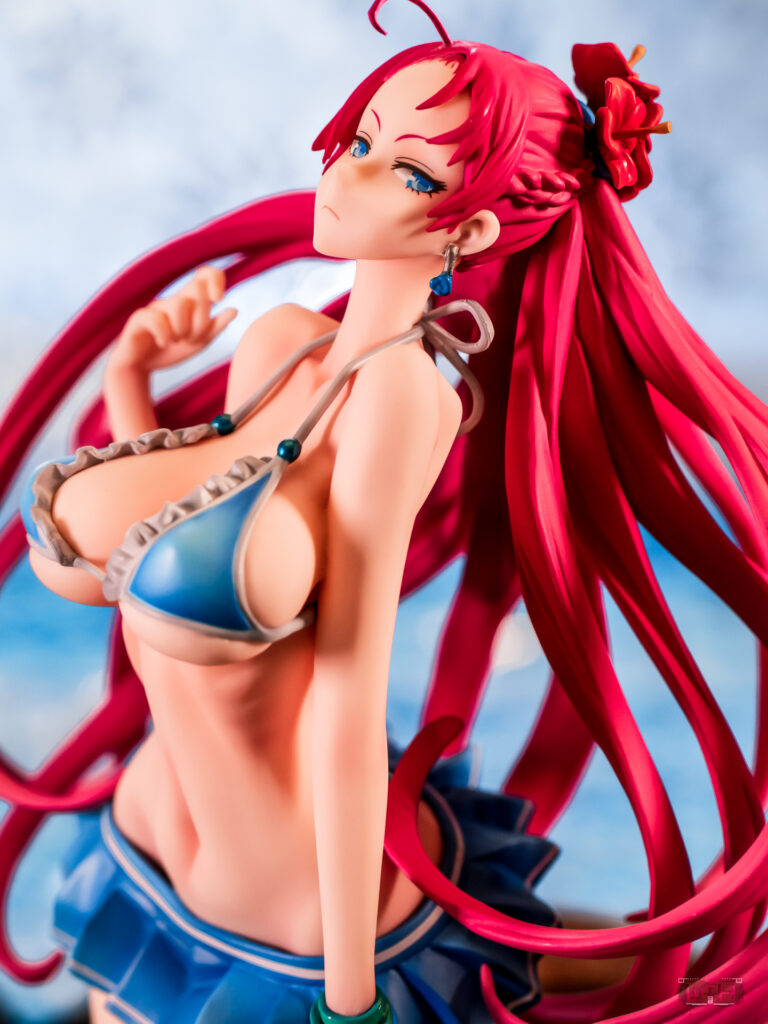 There is no cast off option for this figure, the head can be taken off though, to reveal the stunning backside, it's a beautiful sight. The other parts of her body is really nice as well, the nice body sculpting features smooth and delicate shoulders and nicely carved out collarbones. There is the ribcage showing under her skin, it might look strange to some of you, but I am already used to it, in any case it's a curvy figure. The thighs and lower legs are nicely shaped. Juliana has a beautiful butt and the nicely shaped buttocks flashing underneath her skirt.
The figure has a nice holiday atmosphere and tropical vibe featuring Raita's special style. It's a big figure with a distinctive appearance. Juliana Eberhardt is a stunning bikini figure and the bitchy expression is really refreshing.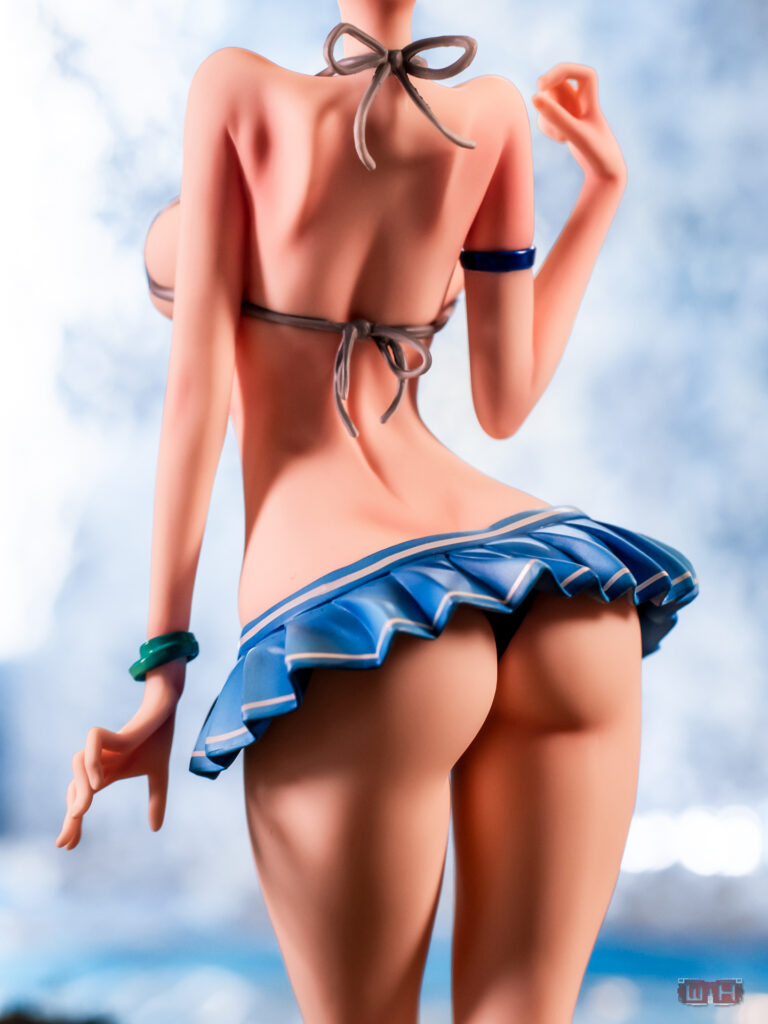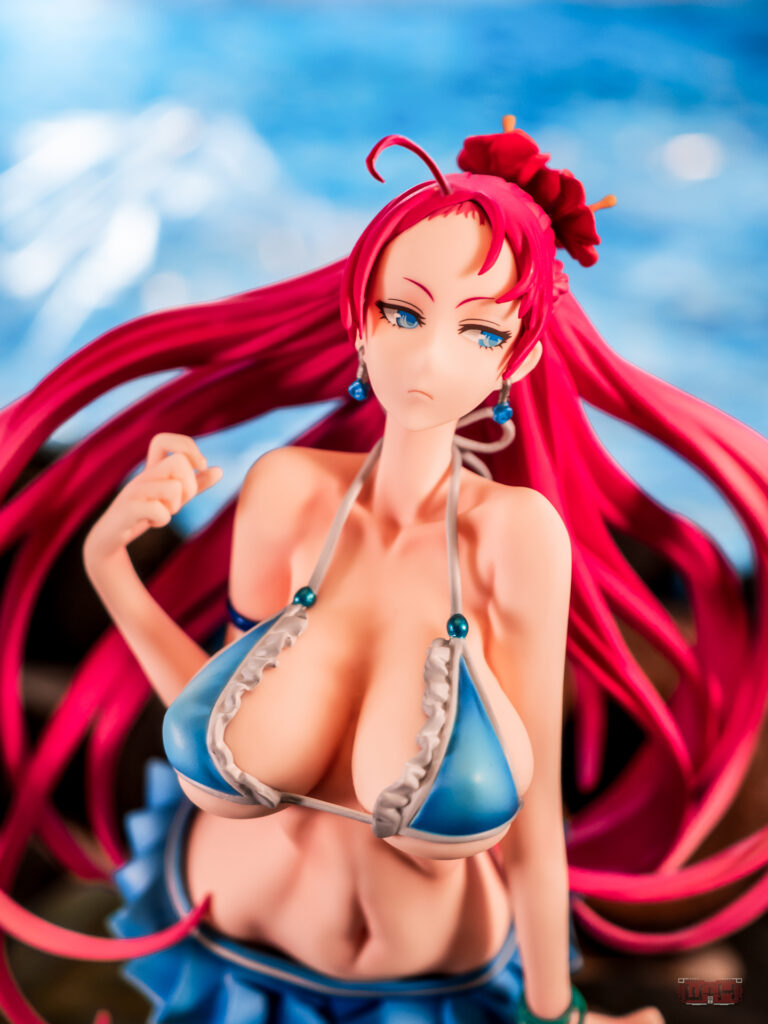 The quality has lots of light and a little shadow, some things are made very smooth with attention to every detail and some other things are painted with a rough brush and look chunky,
I'm not happy about how those earing's look on closer inspection. A few areas on the head are also a little rough, but everything is still at an acceptable level for me.