Today I will show an highly anticipated figure of the first quarter of 2019, the wonderful, adorable and skilled teaser Takagi san from Karakai Jouzu no Takagi-san. This certain figures has been manufactured by Phat Company.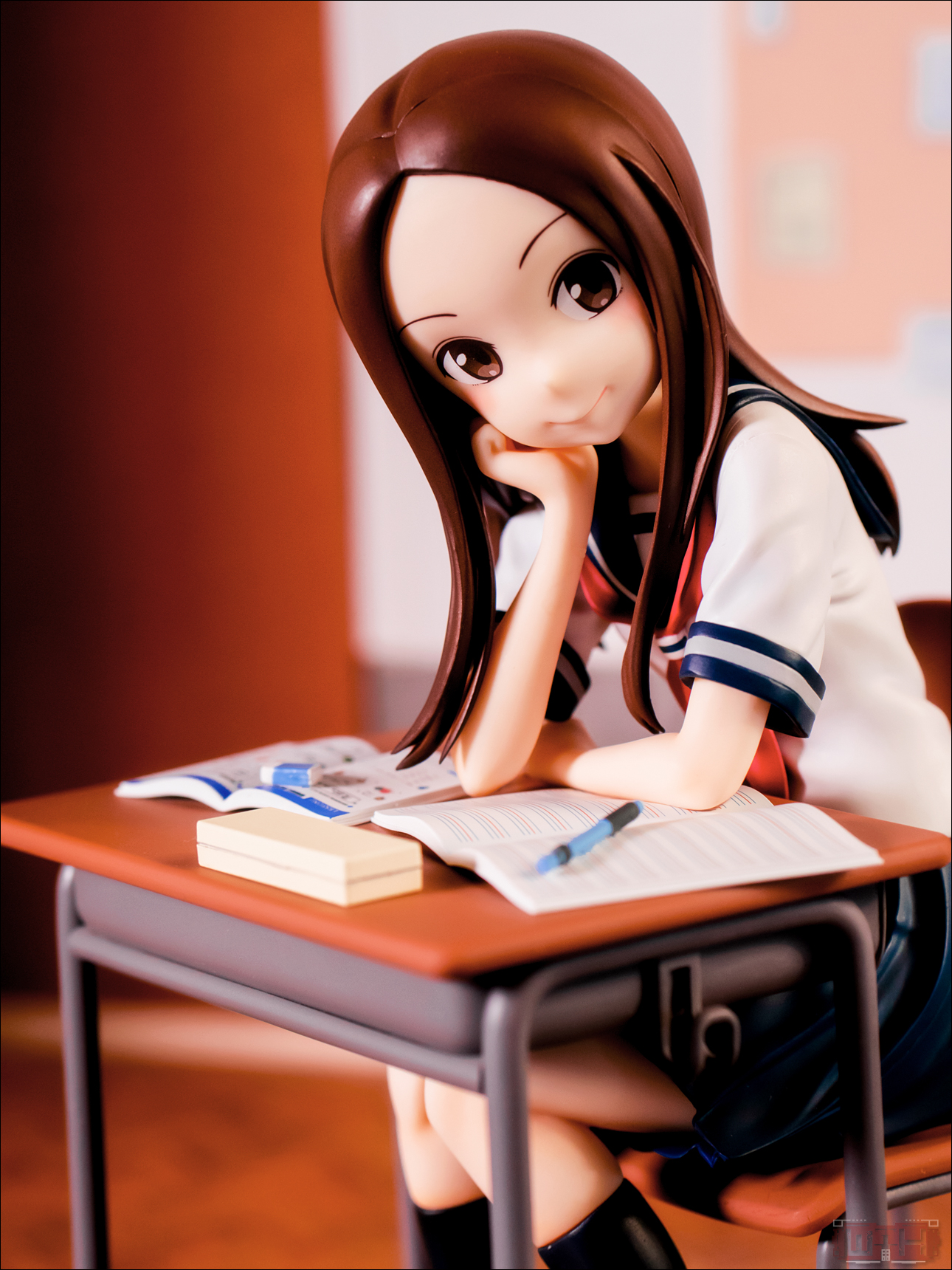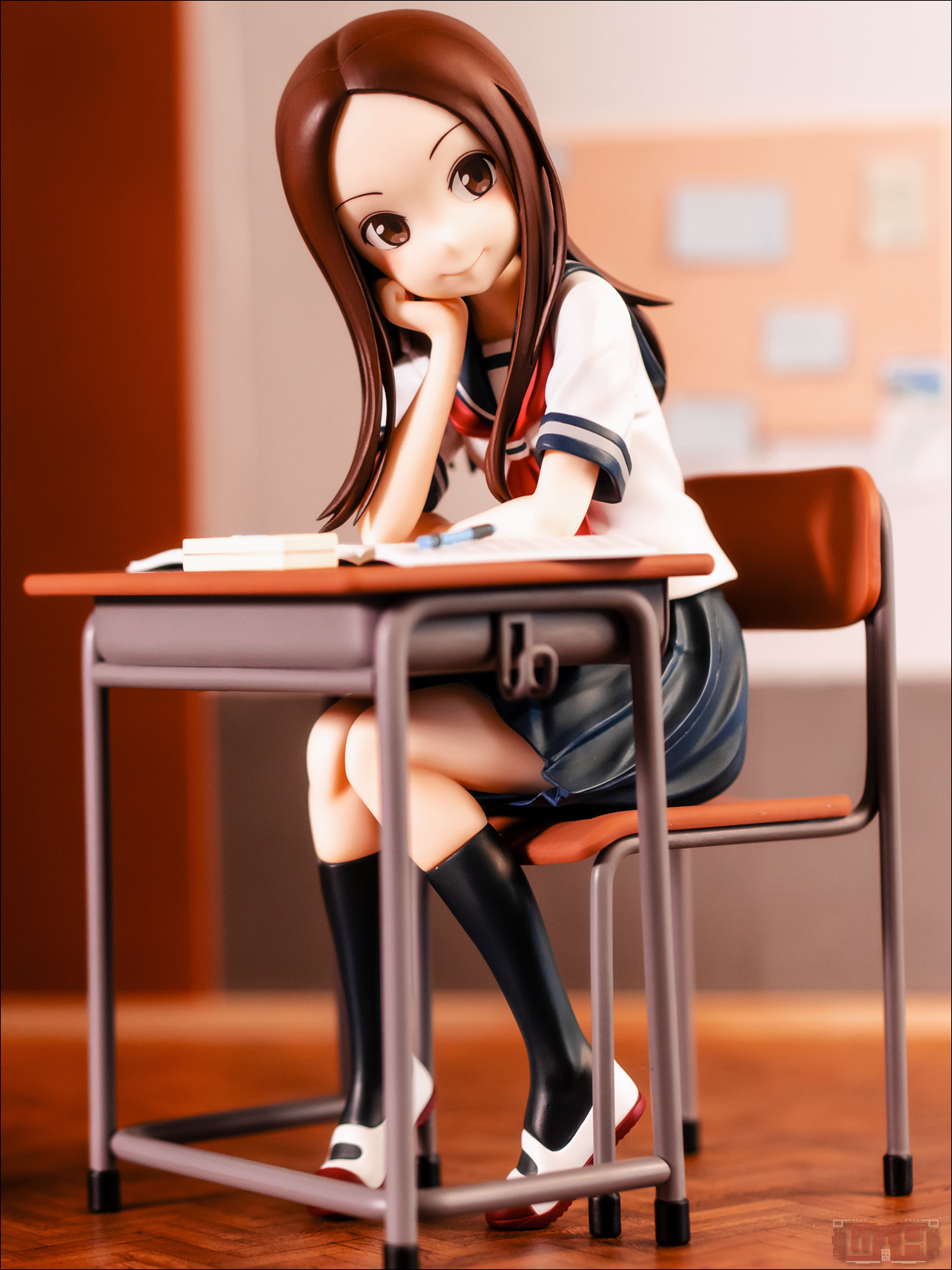 The figure was released on January, 28th. On time without further delays, which became rare in this industry.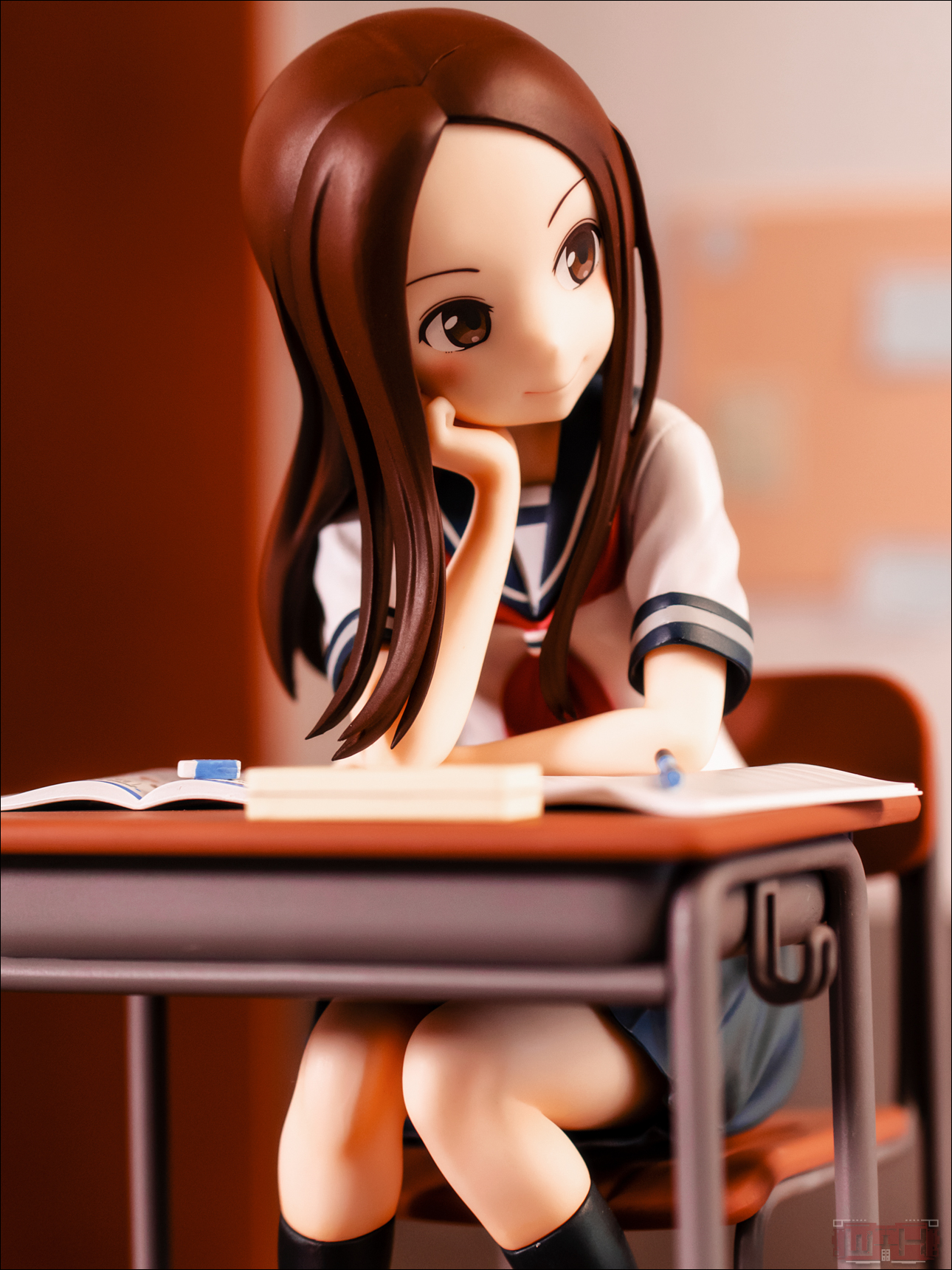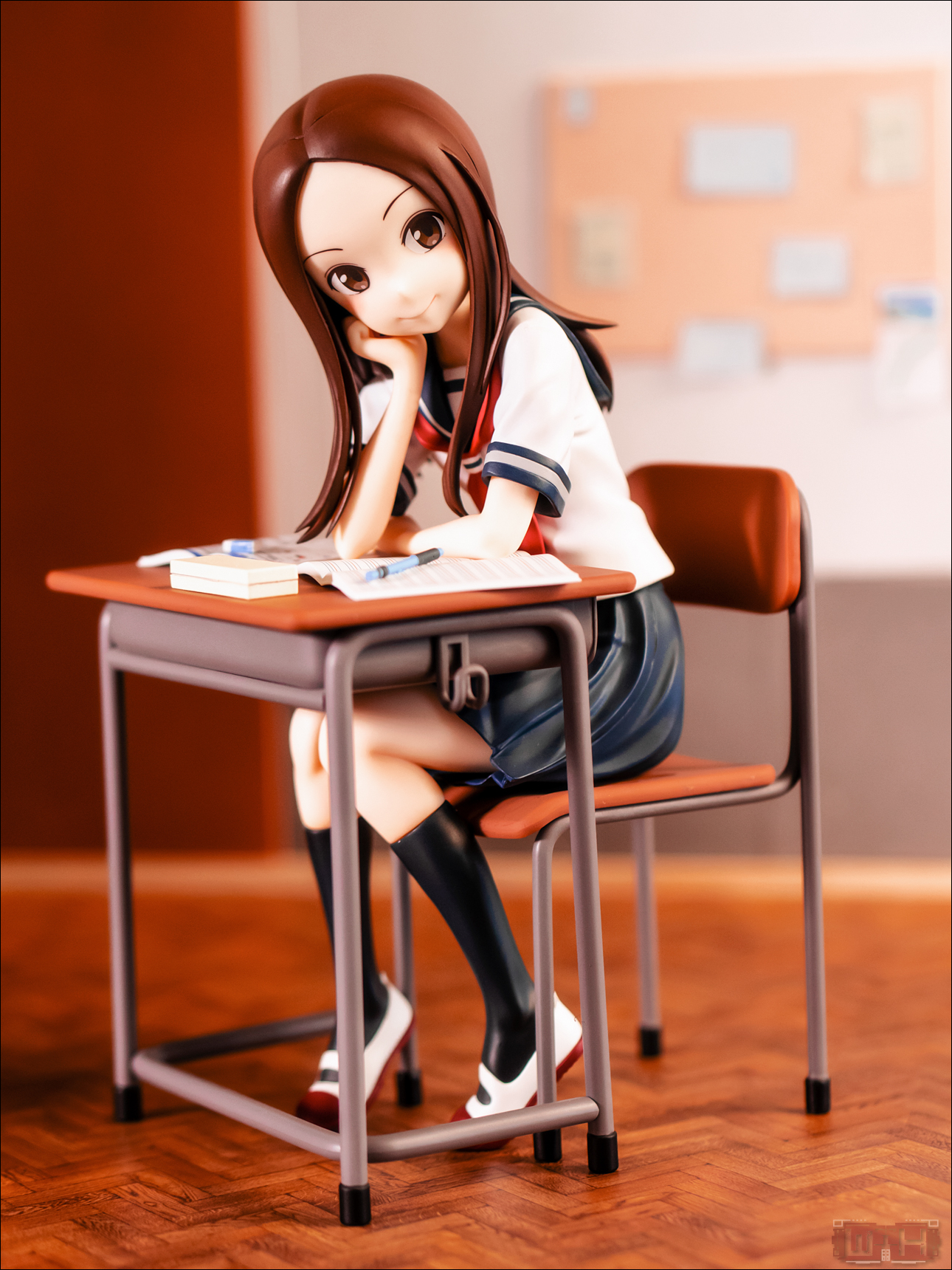 Takagi-san was sculpted by Itandi, the figure is scaled 1/7 and measures 16cm in height. She is sitting at her desk, it's a great idea to present the figure in such a picturesque way, combined with the detailed school furniture.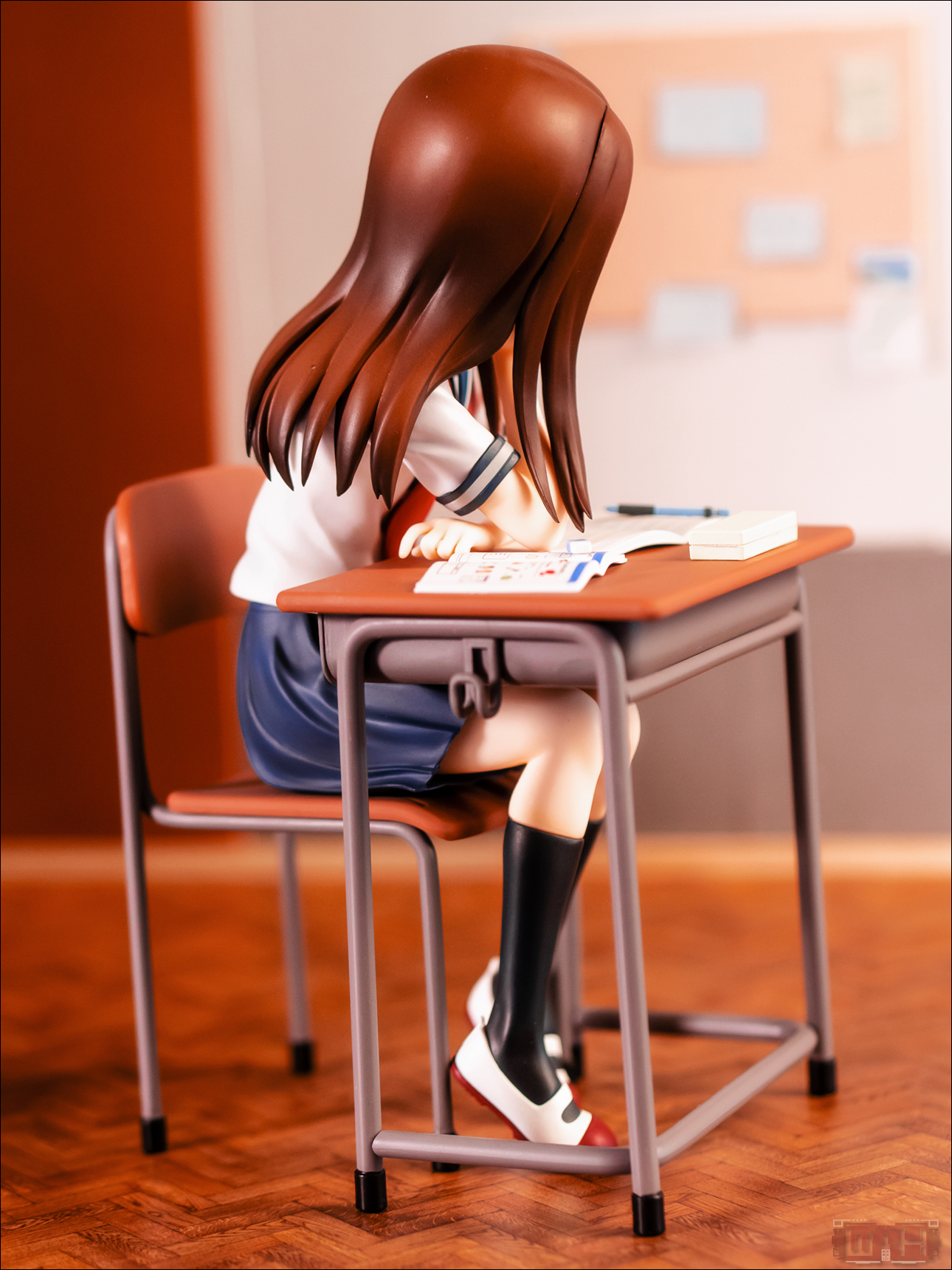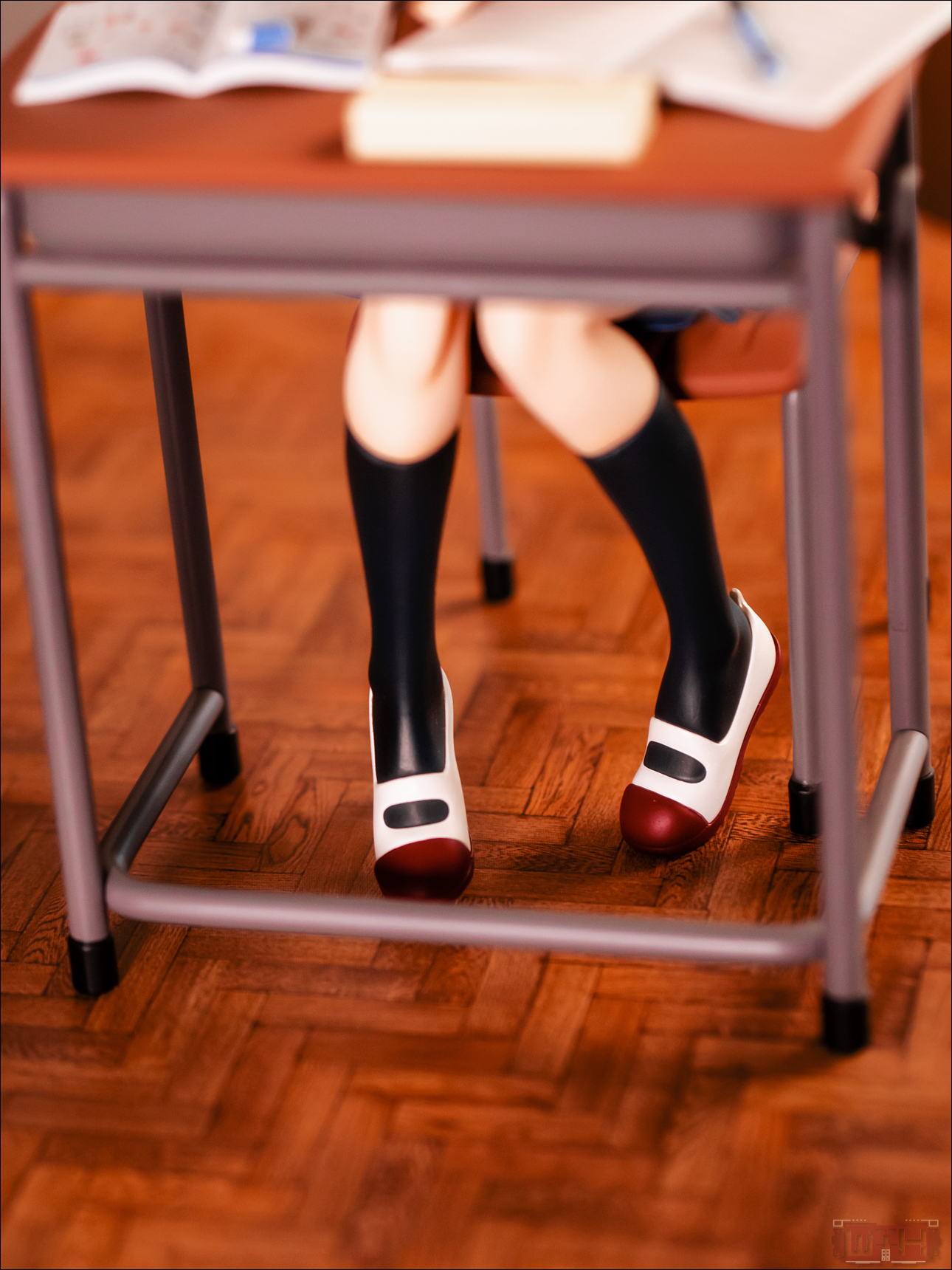 I instantly became a fan of Karakai Jouzu no Takagi-san, I like "first love" settings a lot, because iat the young age it is pure and very sweet. The manga based anime adaptation is a romantic comedy that consists of short stories.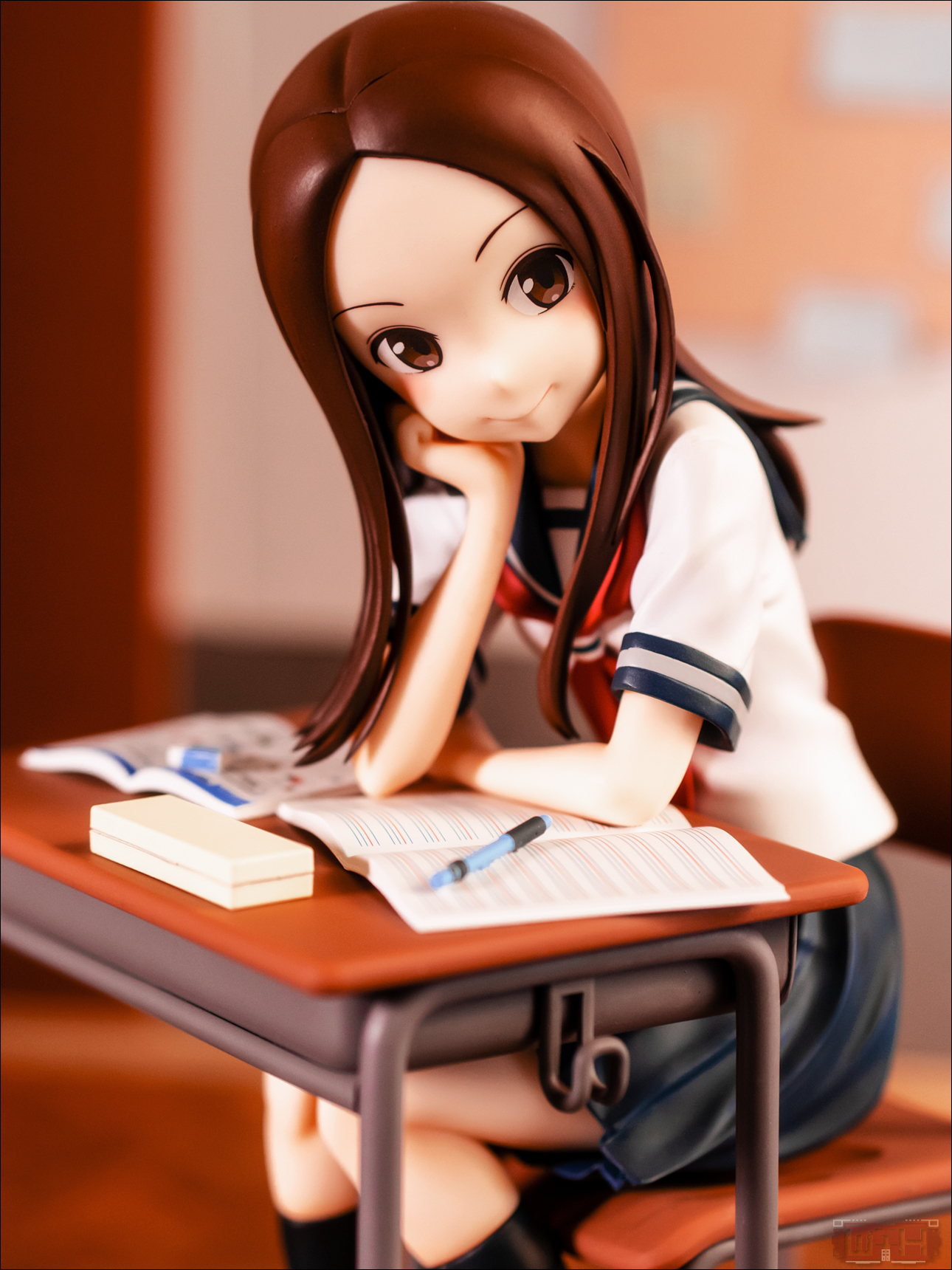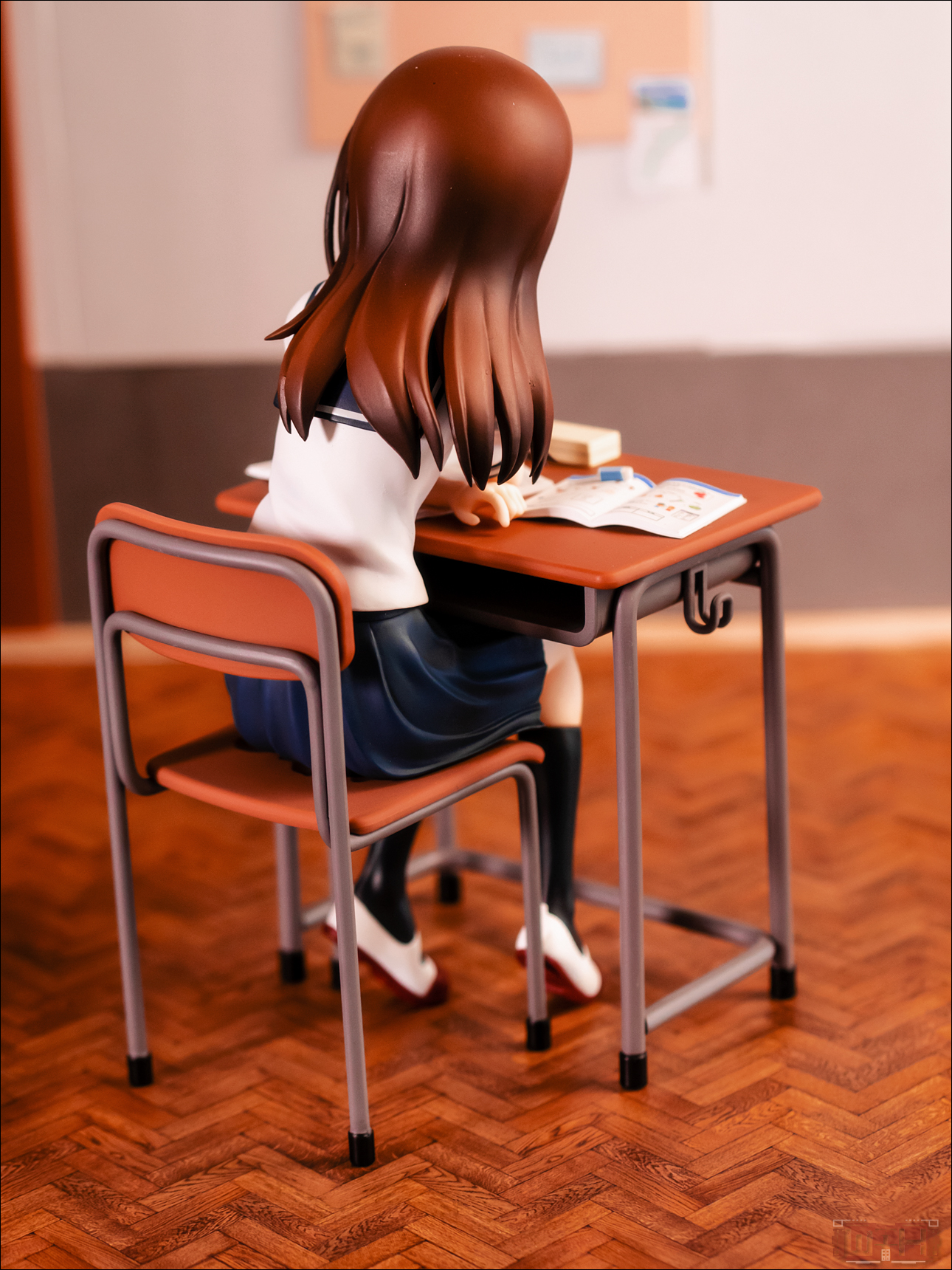 The main characters are Takagi san and her friend Nishikata. Takagi san often lures Nishikata in for him embarrassing situations, not in a mean-spirited way, but much to her amusement. The poor guy often tries to counter her teasing, but that always ends in defeat for him. While being no match for her pranks, Nishikata would never abandon her. Her affection towards him is obvious, he has yet to realize his feelings for the charming young girl Takagi san.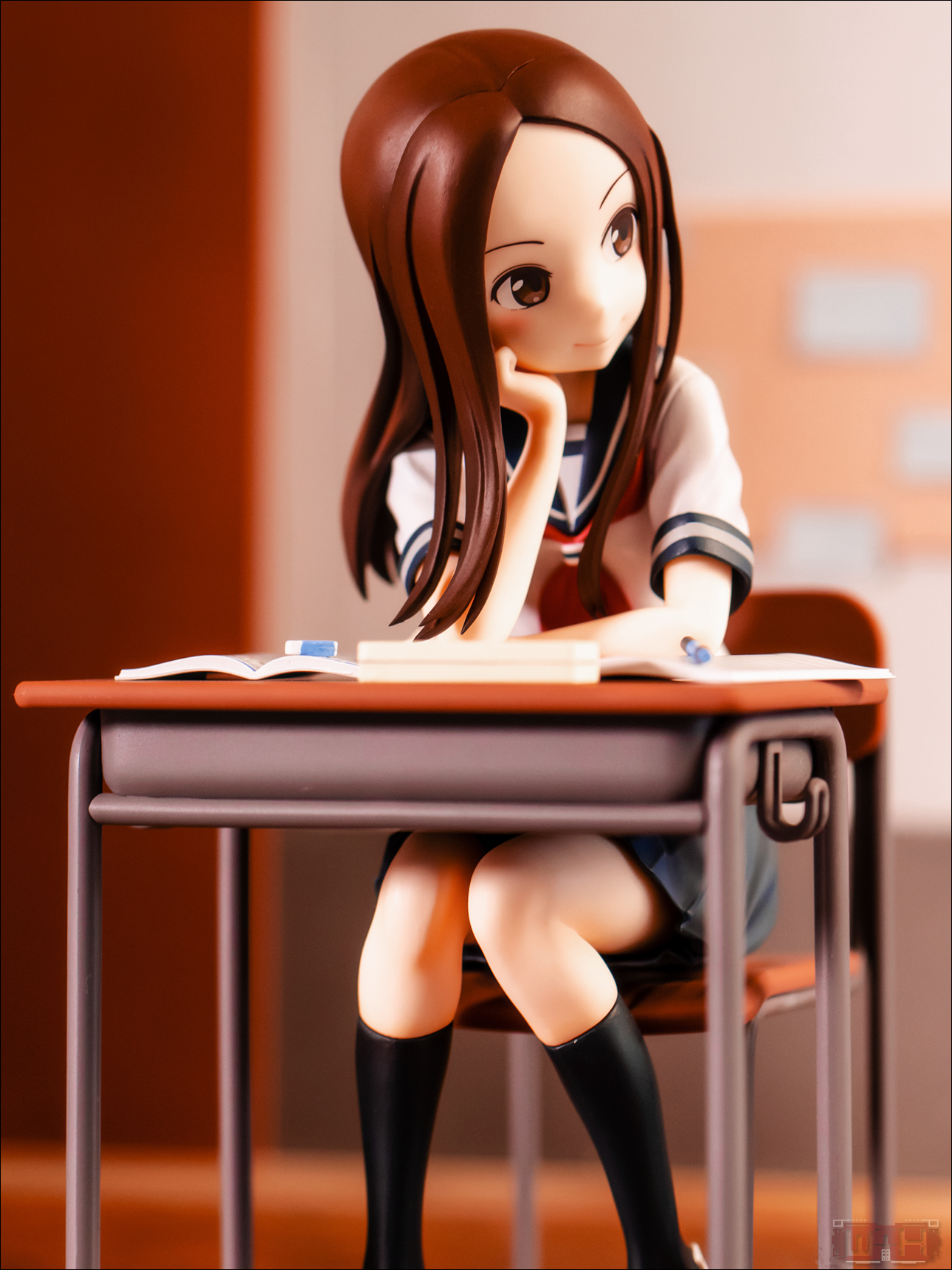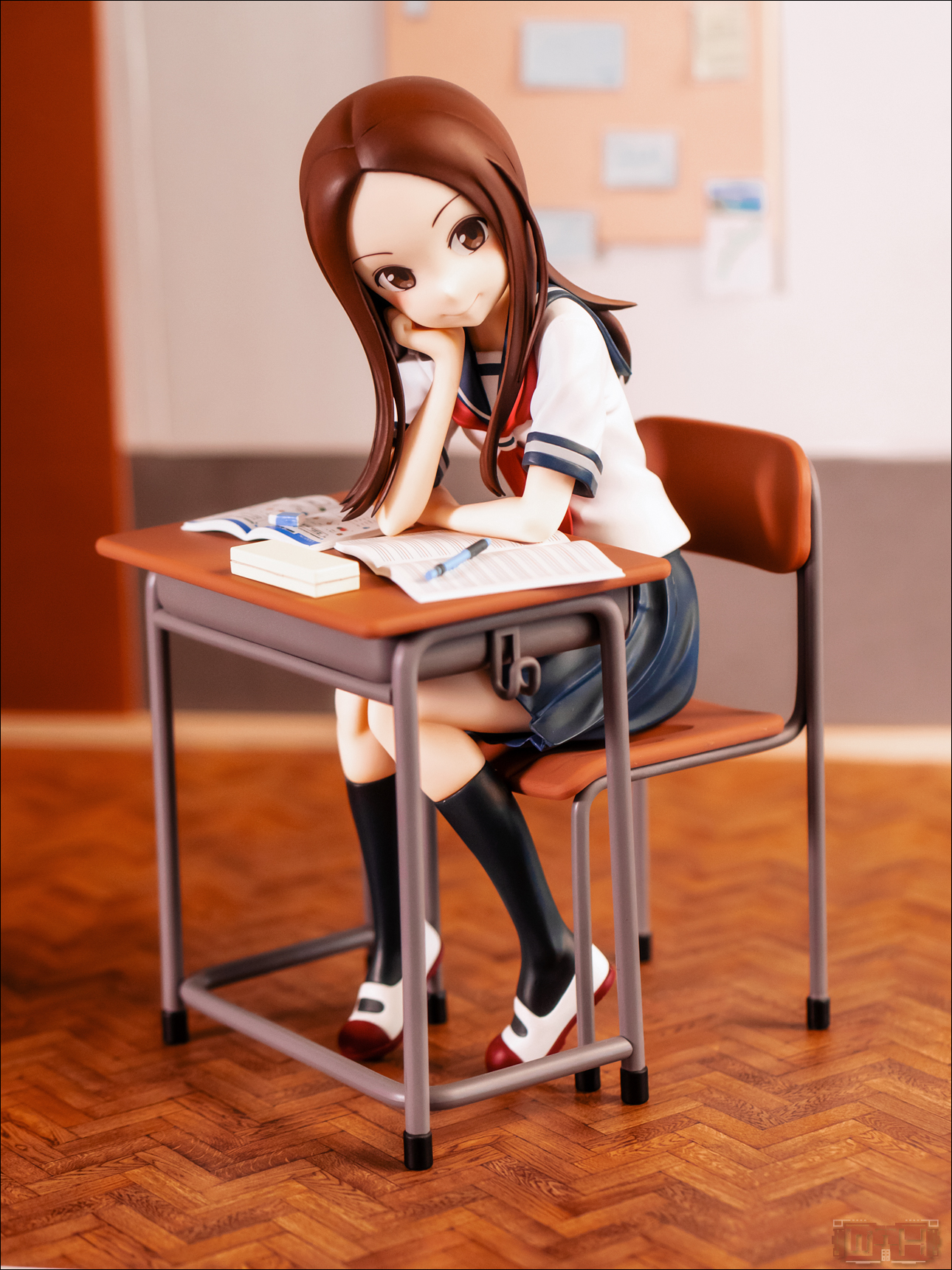 The desk and chair look very good, like a realistic miniature of the mass produced school furniture that you would probably find in every japenese school. I like how the book and workbook are placed on her desk and the super detailed writing in them is also very cool. The smaller utensils on the table also look nice and adorable.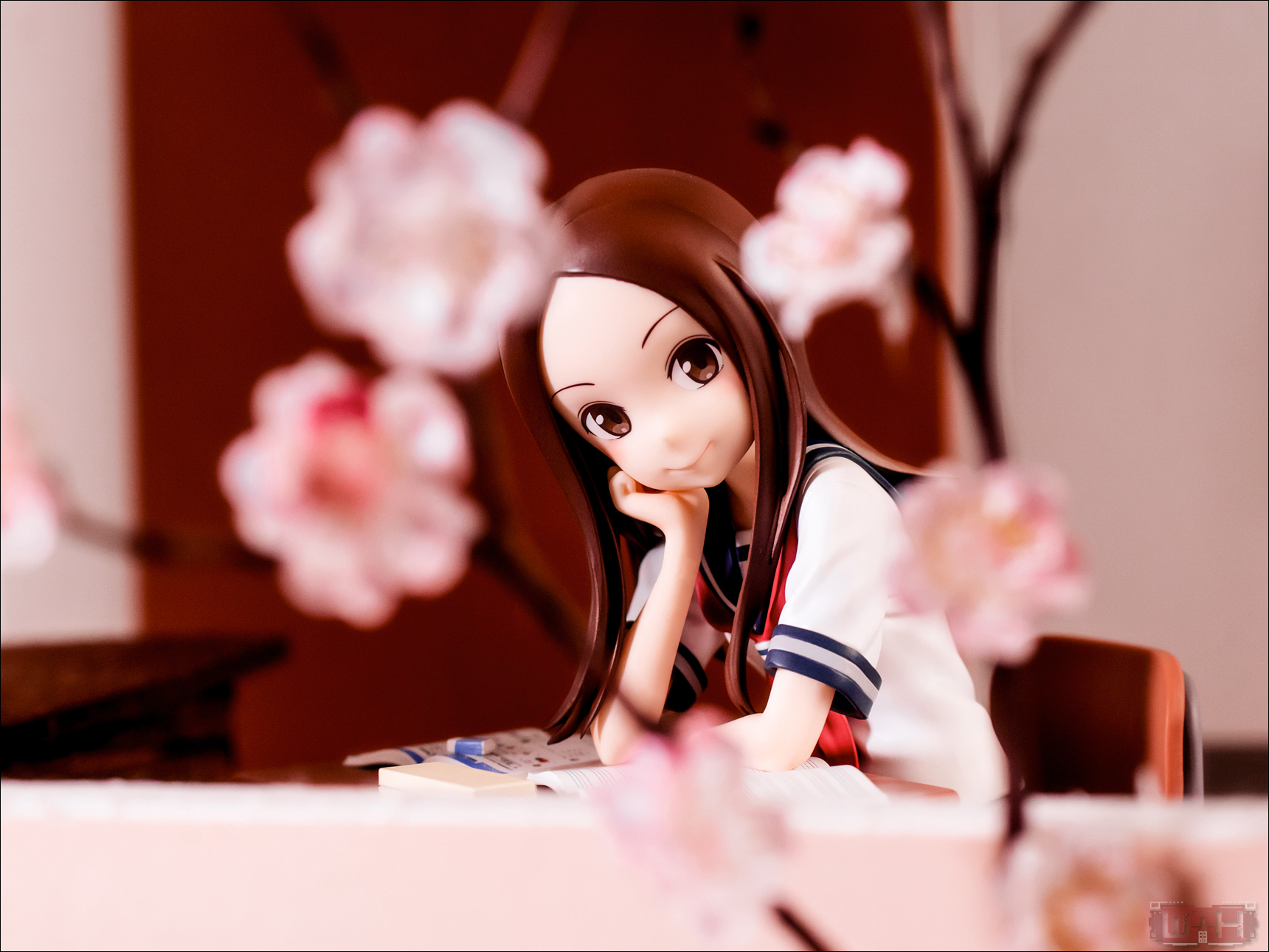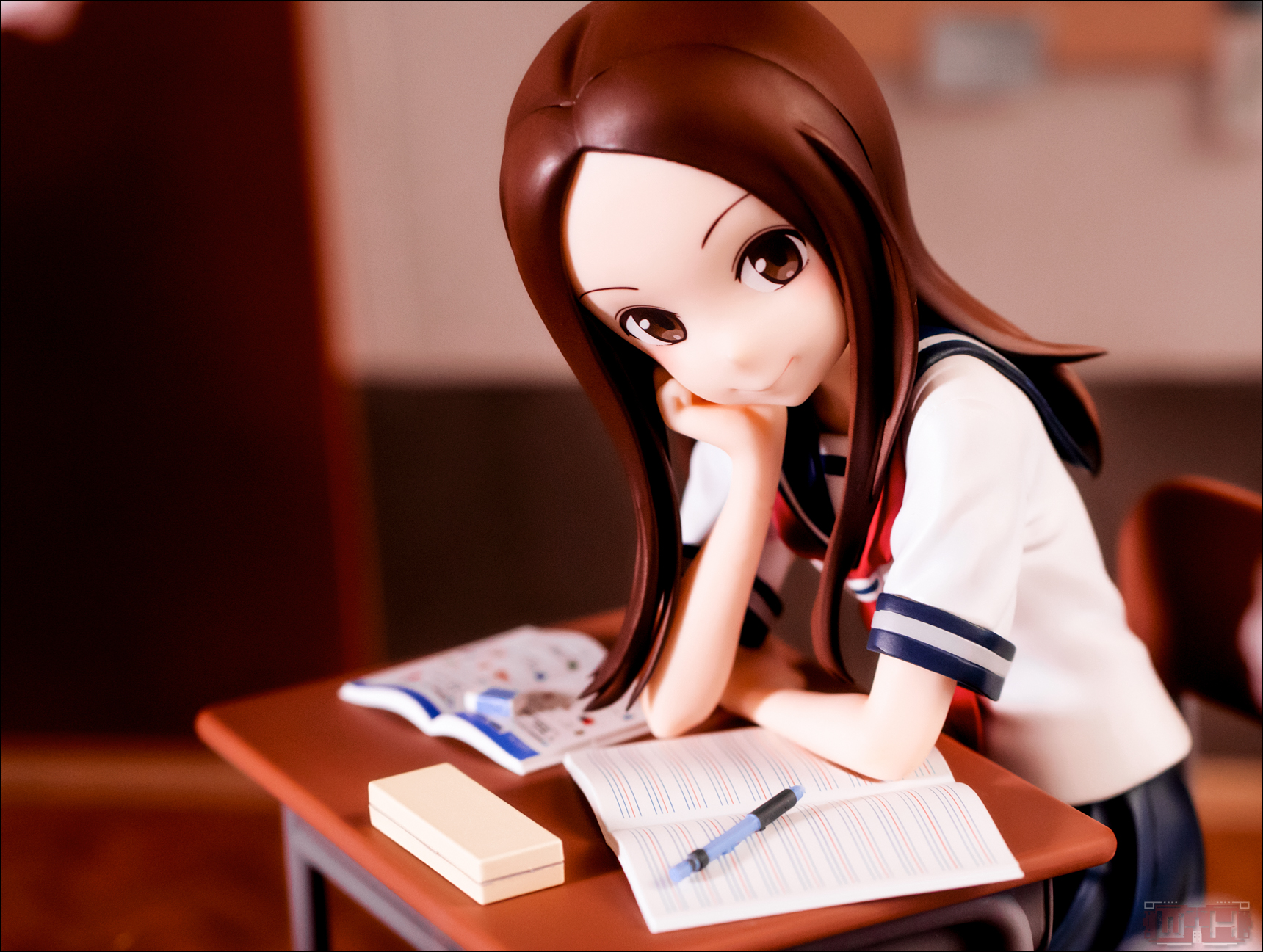 I actually fell in love with the charming young lady, her laughing is really enchanting and she has a beautiful smile. Nishikata and Takagi san attend the same class, but she seems to be more mentally matured and smarter than him. Nevertheless she finds interest in him and enjoys when they spend time together. To lure him out of his comfort zone and shell she uses her teasing and pranks, to some it might look mean, but it's just her set of tools to get close to him.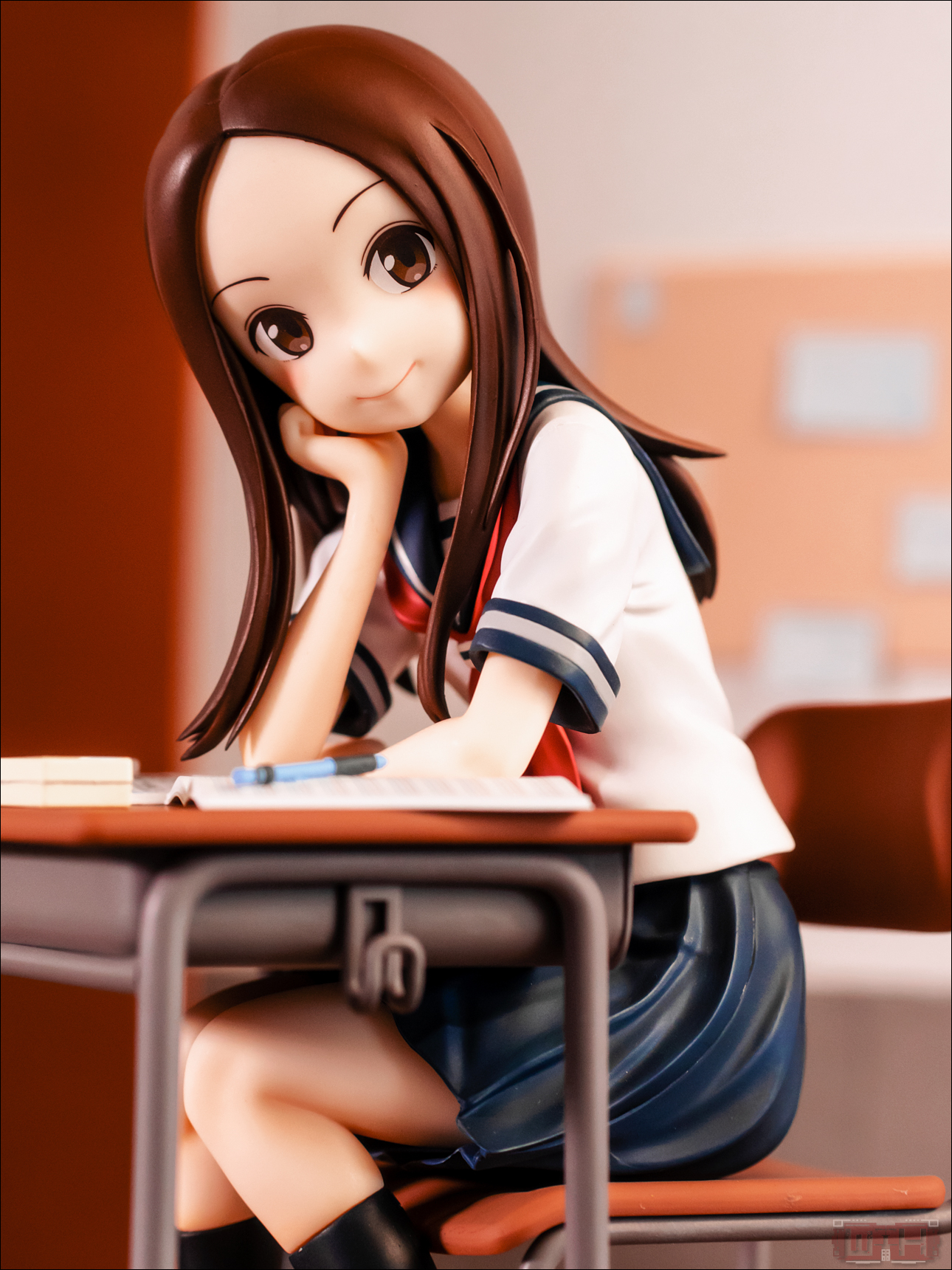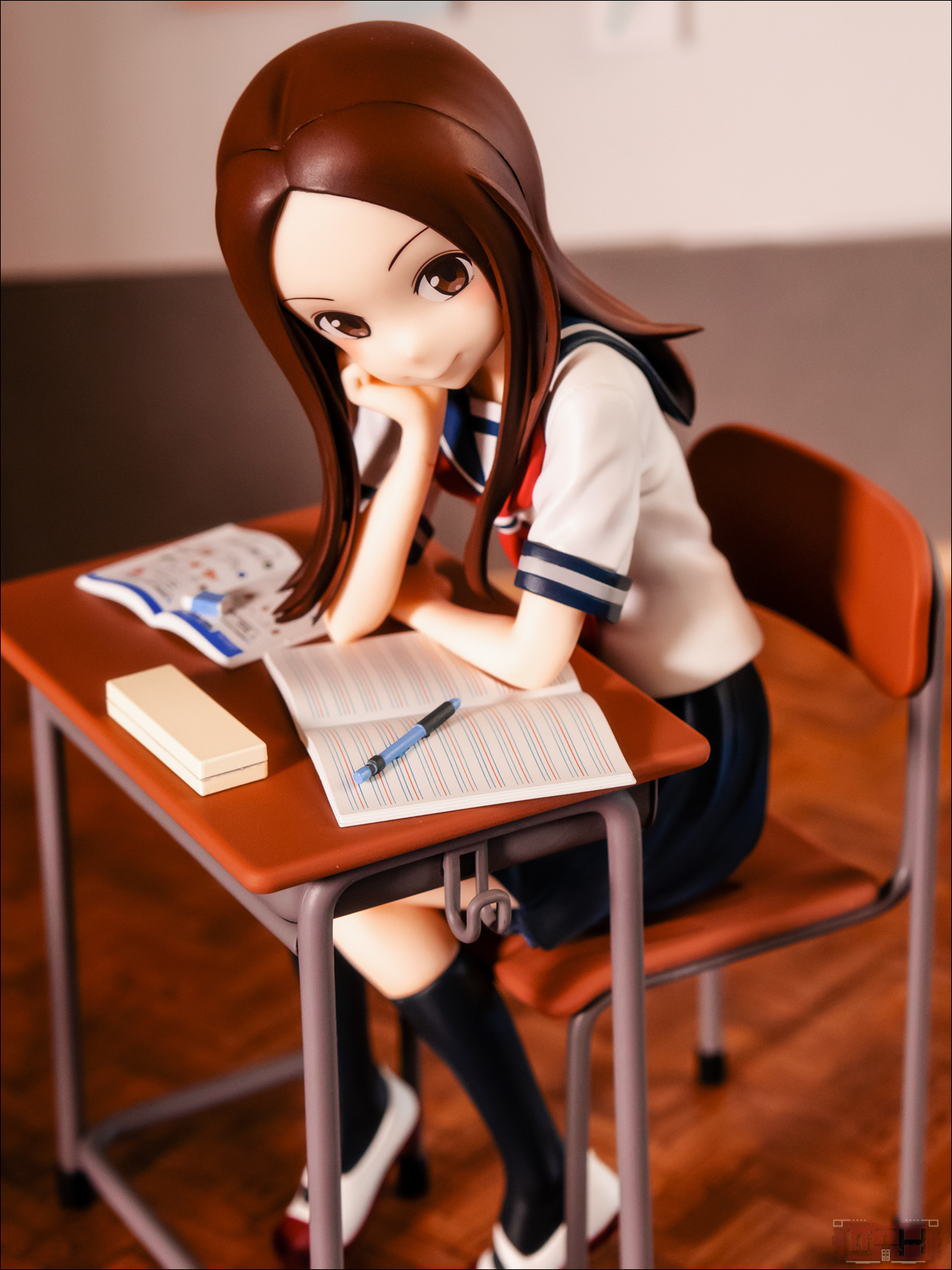 The figure is an adaptation of her first appearance in the anime, where she observes what Nishikata who sits next to her is plotting. It's a casually charming pose and the figure wears a curious expression on her beautiful face.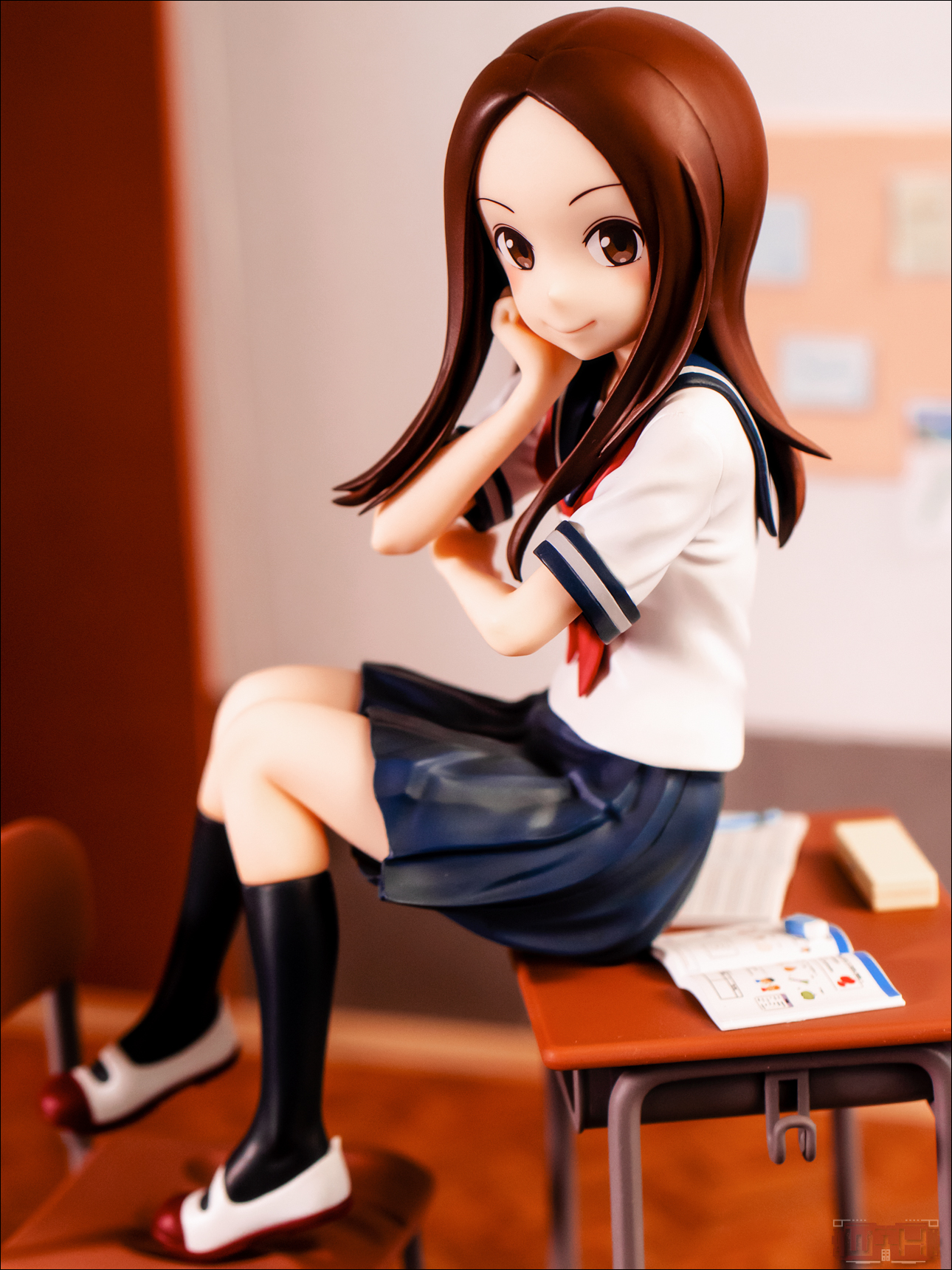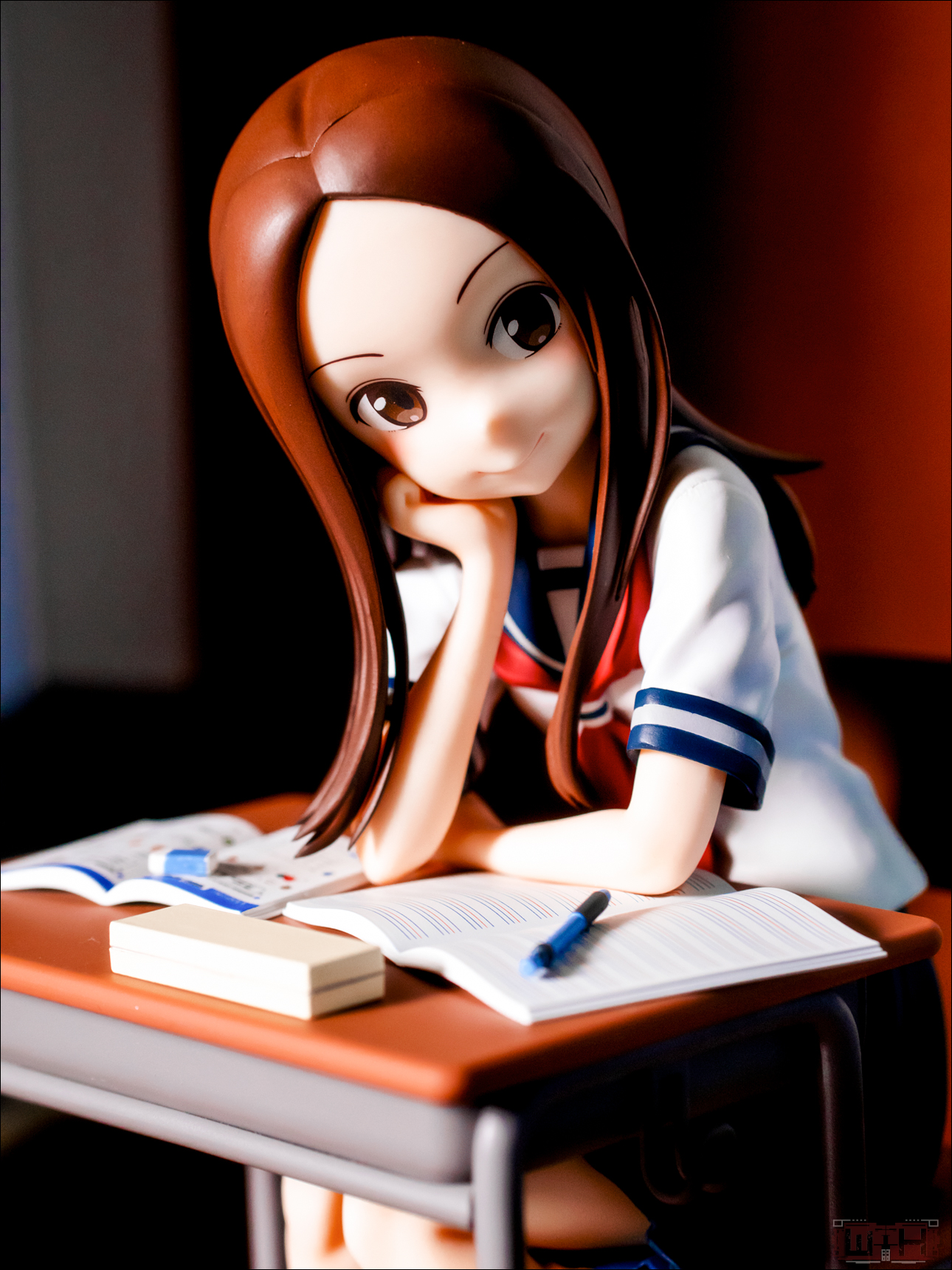 The manga, that is illustrated by Yamamoto Souichirou features a very cute character design with a big head, the simple yet pretty hairstyle reveals a big forehead, she also has nice thin eyebrows and big hazel brown eyes. The mouth is wide, it's level of detail is really great. Her lively face is adorable and has a certain mischievous element.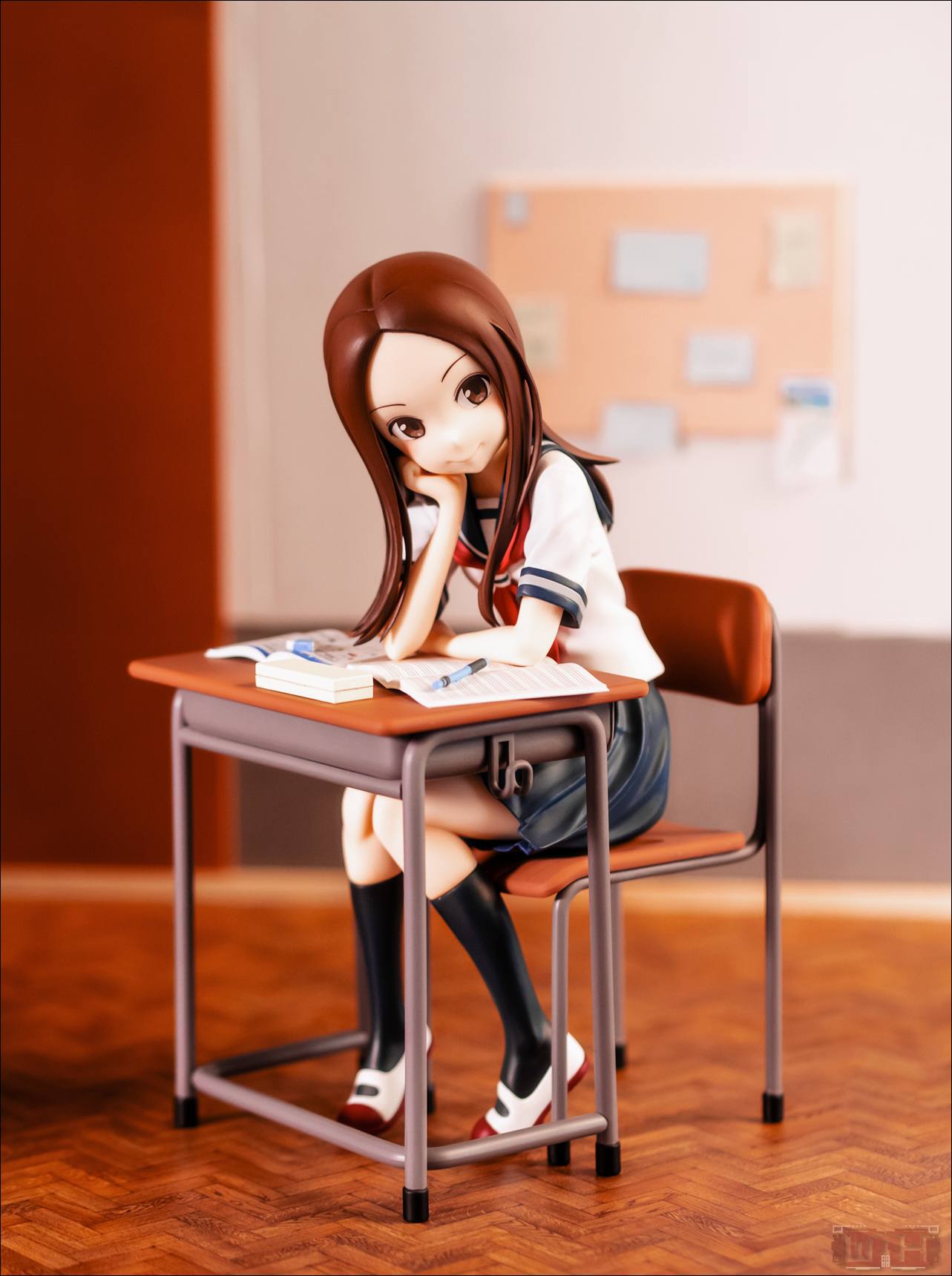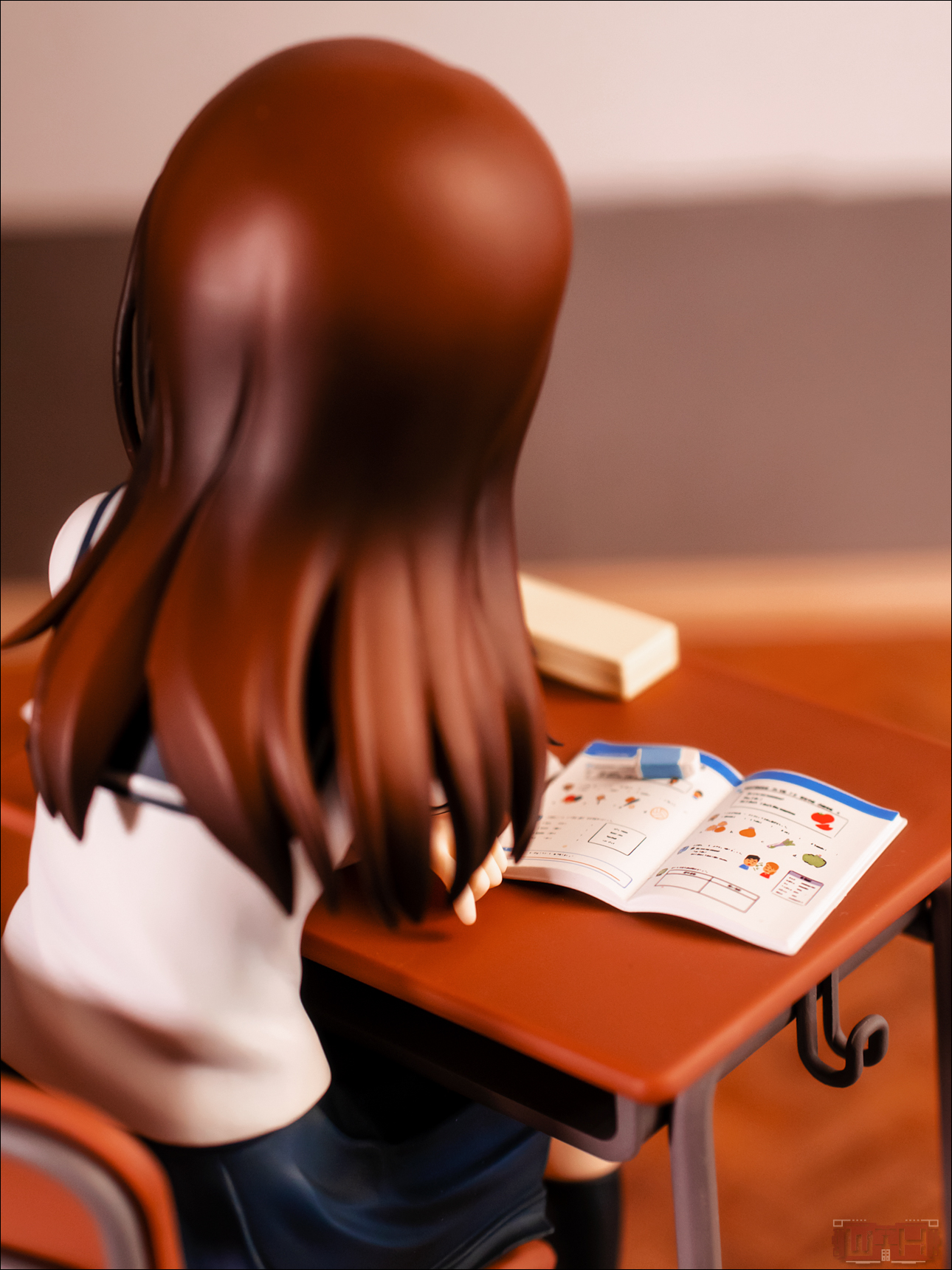 Takagi san wears a nice looking sailor based school uniform with a white blue design, the short sleeves indicate that it is the summer version. There's also the red tie and the other things a school girl should have.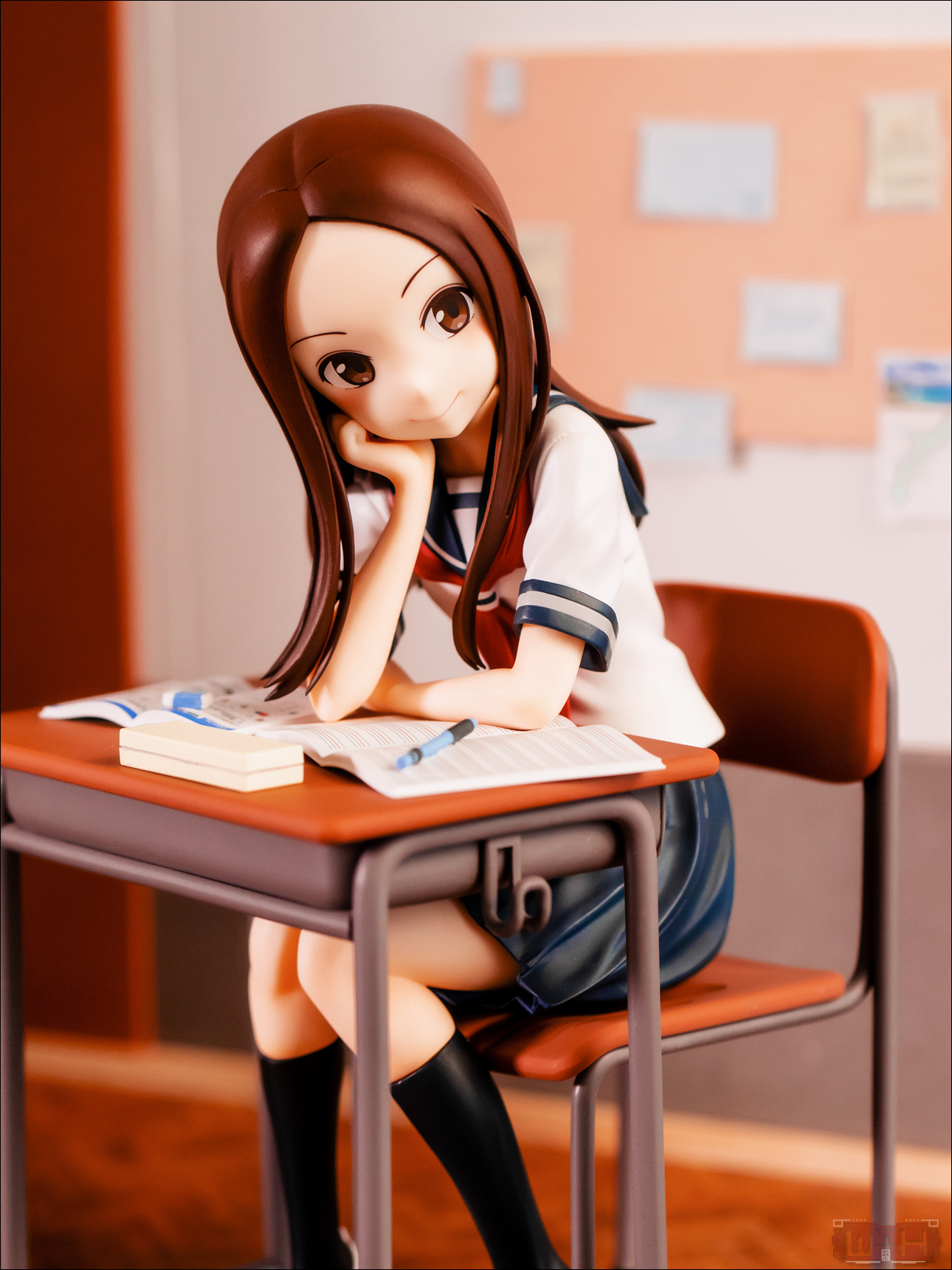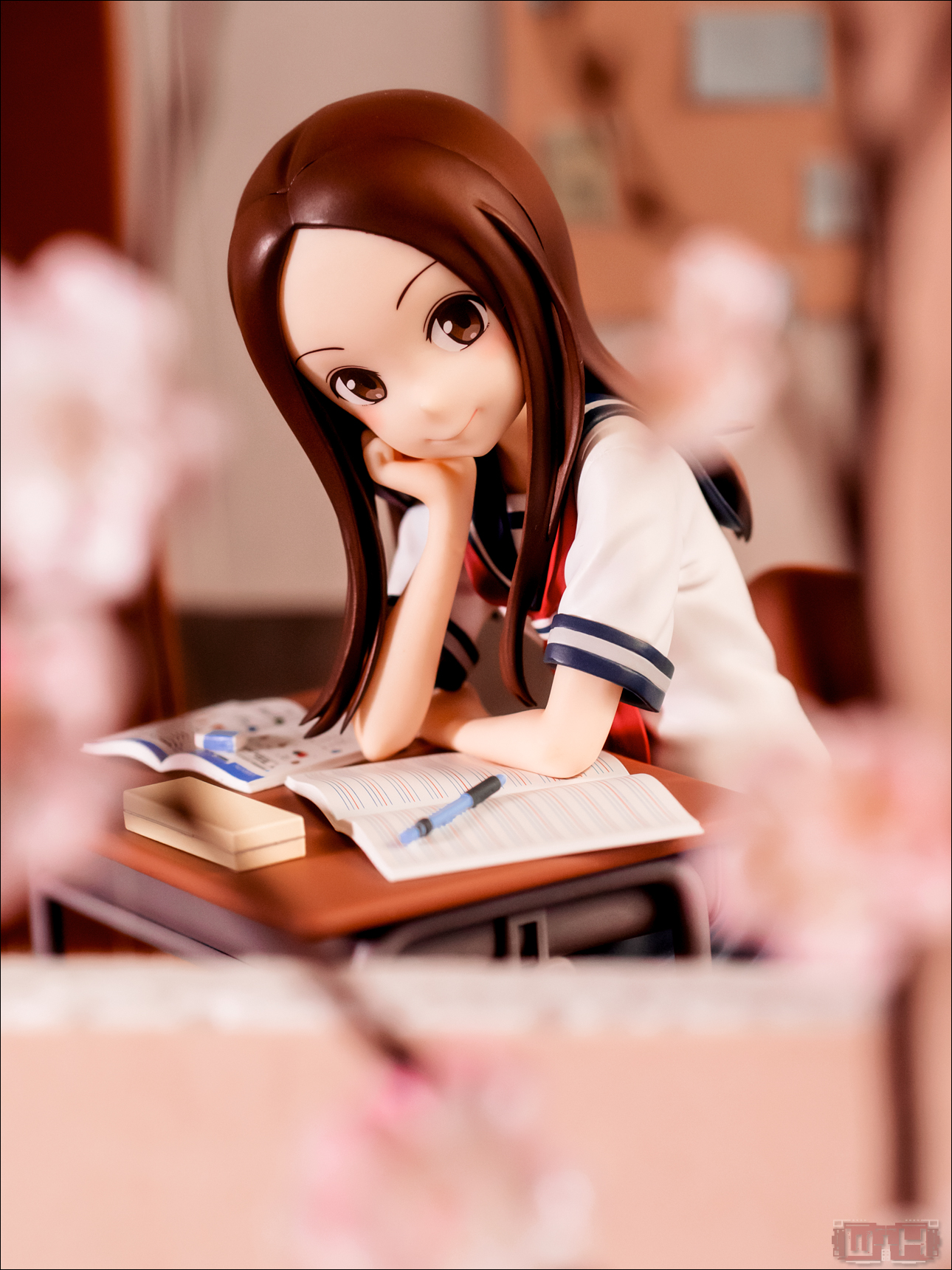 The figure is sculpted with an convincing articulation, her arms rest on the table with the right hand she supports her head. It's nice how her left forearm rests on her workbook, the workbook has been sculpted with an cavity for it.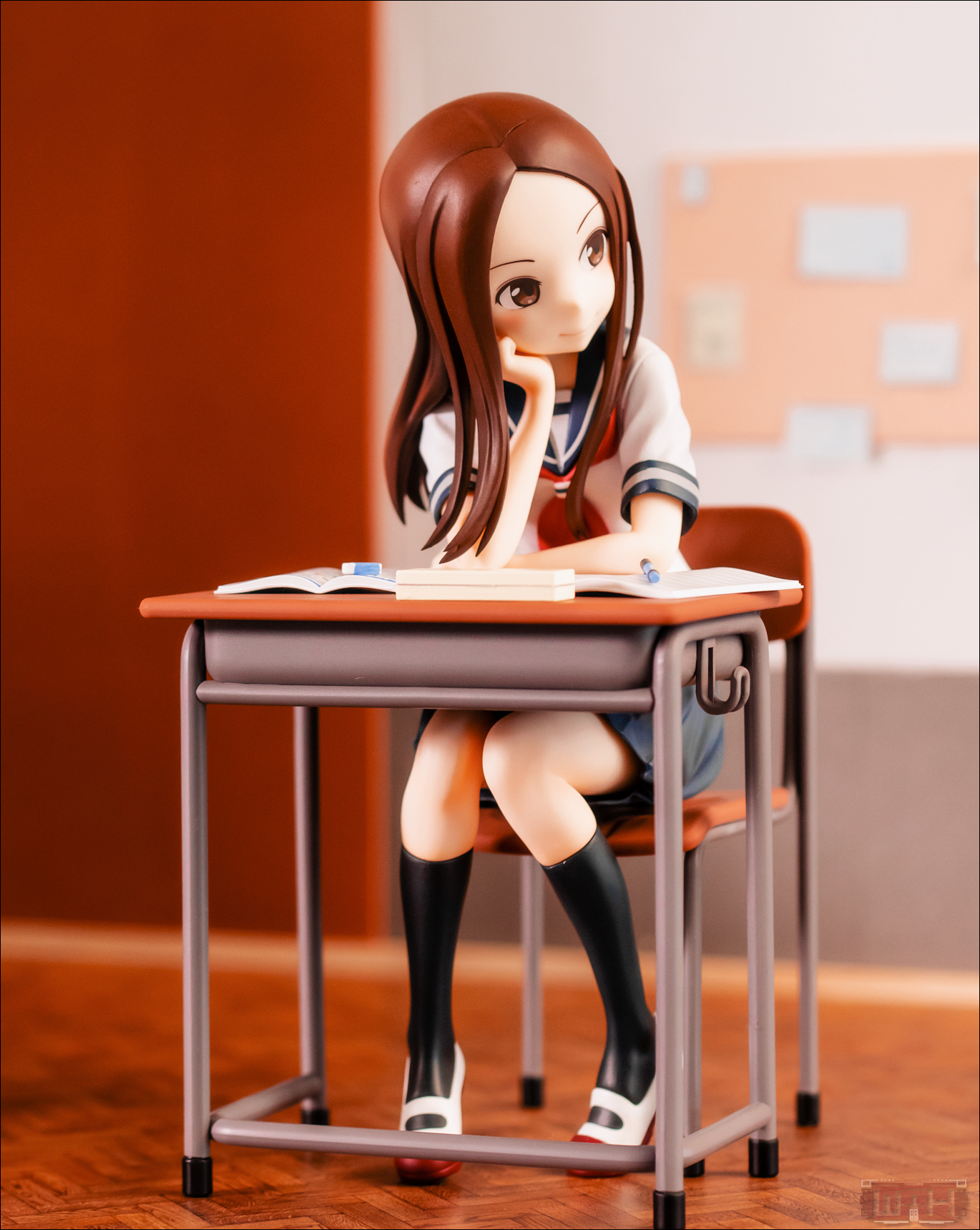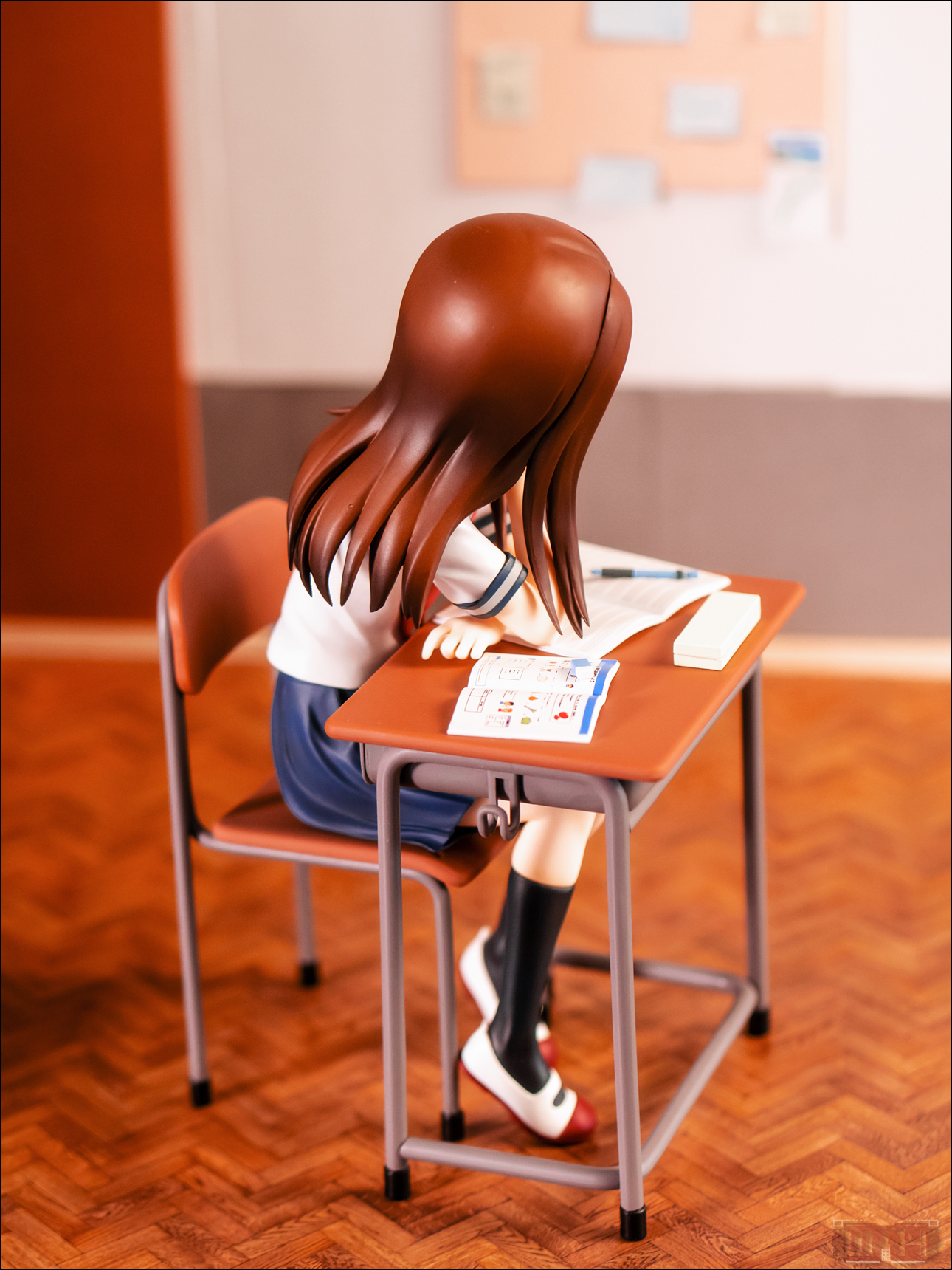 Final Words
I'm really happy about this really great figure of Takagi san ♡. Itandi and Phat Company really pulled it of to adapt the sweet 2D character into a figure. It's been some time since I've watched an anime as sweet and enchanting as Karakai Jouzu no Takagi-san. I'm quite pleased about everything about this figure. Unfortunately I'm too old for her, but fortunately it's just anime and I can happily accept her with open arms as my waifu, she is a lovely character with a wonderful personality. I would buy a matching figure of Nishikata, would be cool if Phat Company had plans for it.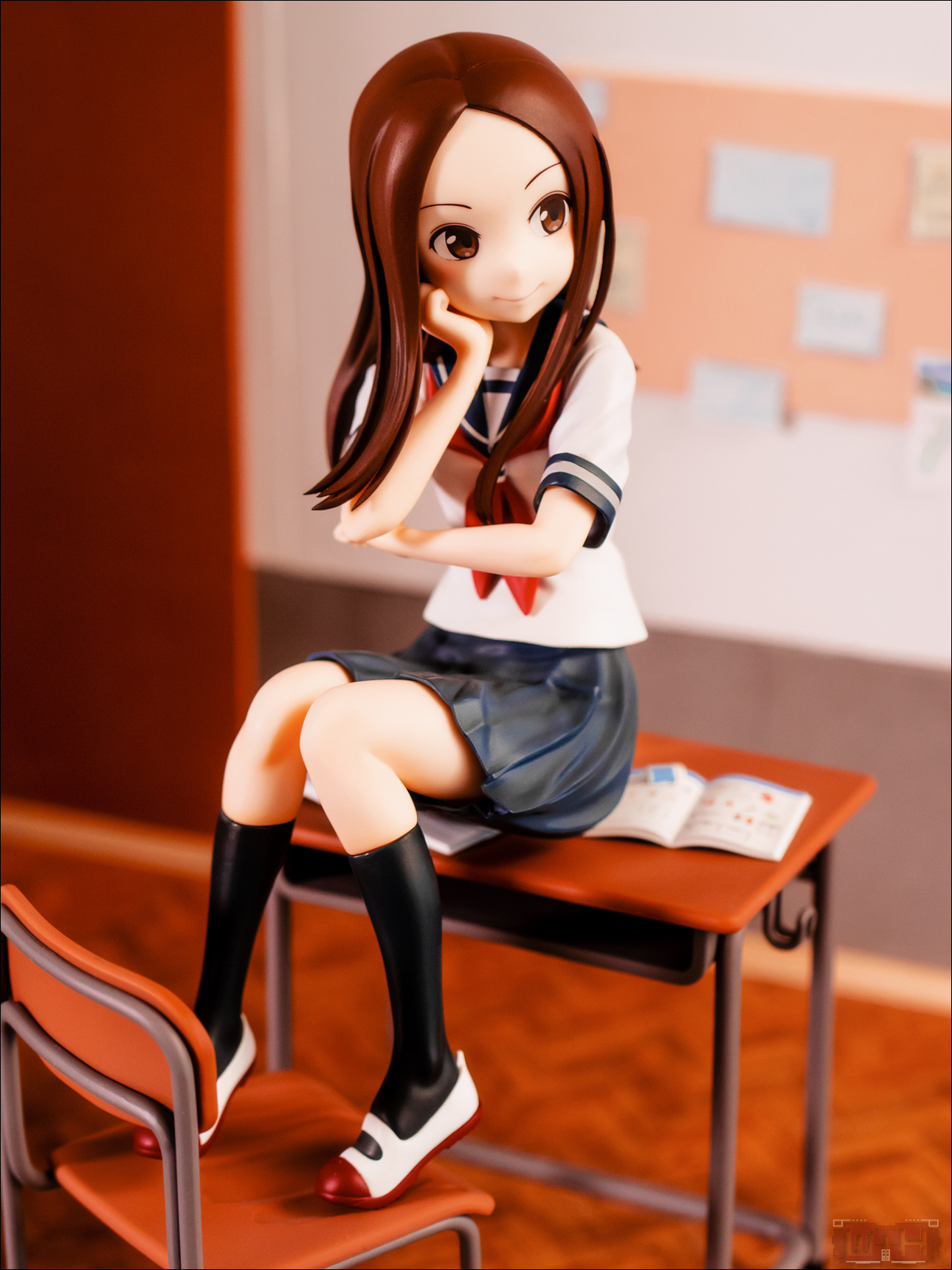 A second season of Karakai Jouzu no Takagi-san is at least planned.