This is Lacia – 2018 Black Monolith Deployed version figure, which was made by Good Smile Company.
Lacia is scaled 1/8 and measures 200 mm on her own when subtracting the base. This figure was cursed with a number of delays, in the end I have been overjoyed to finally receive her this April 2021.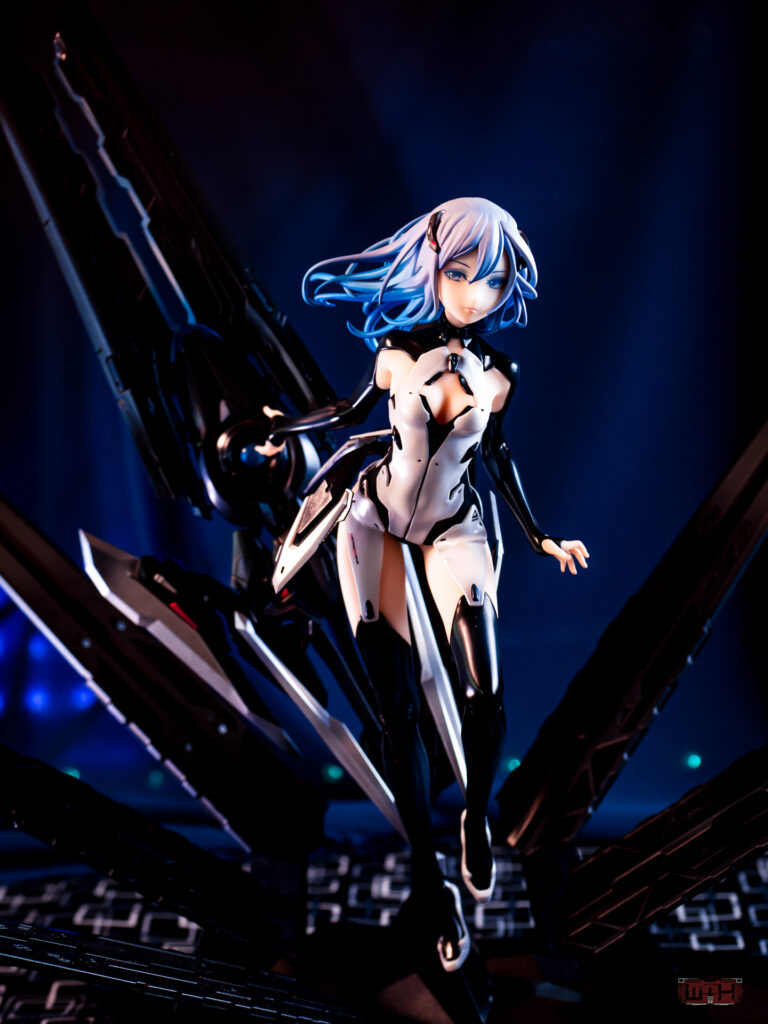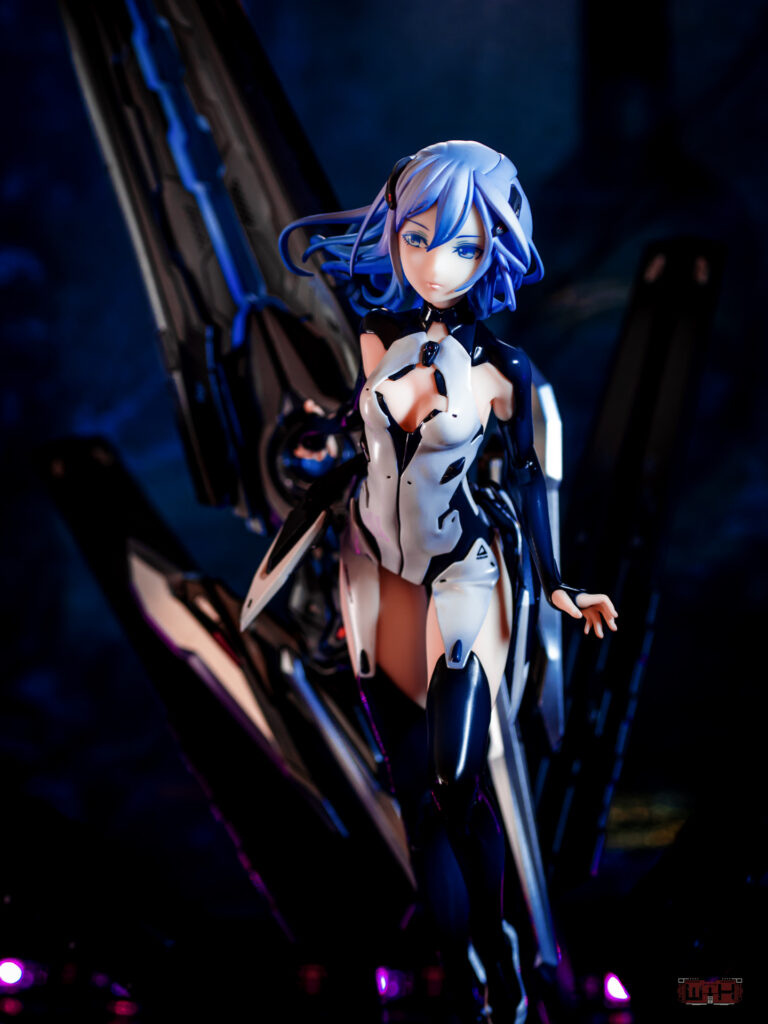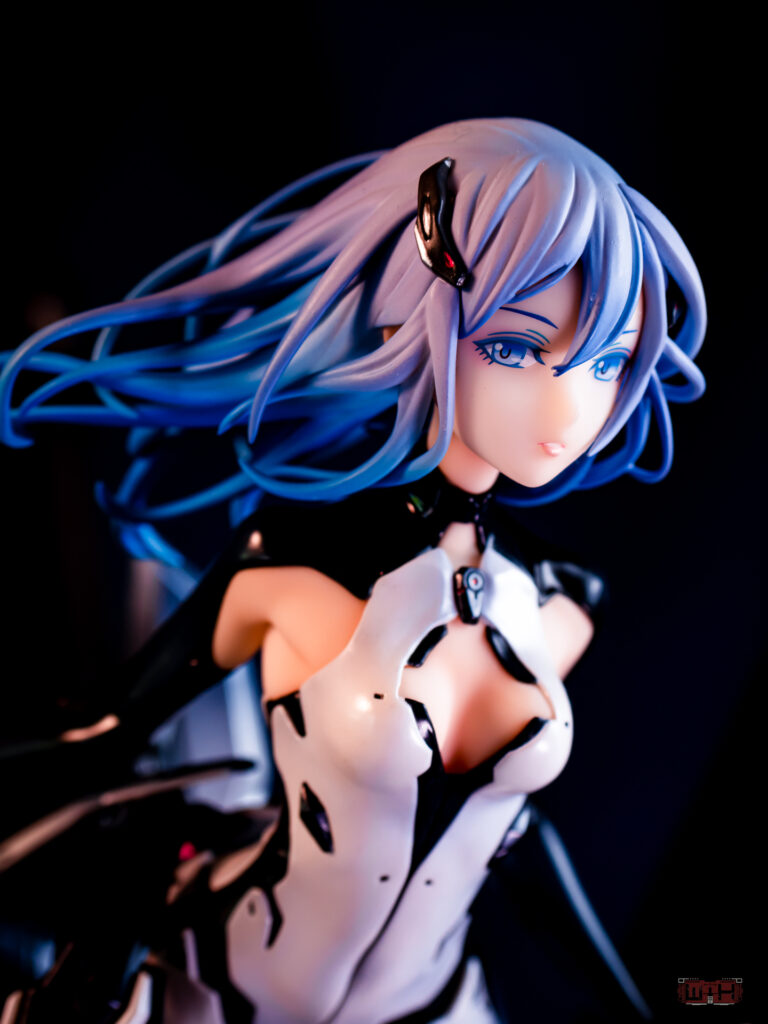 There were two versions available, the Lacia 2018 Black Monolith Deployed version was sold for 18.333 Yen, the simple Lacia 2018 figure 10.926 Yen. Since I was a big fan of Beatless and Lacia I've bought the elaborate figure. The elaborate version because it looks damn great when the figure is combined with Black Monolith Deployed base.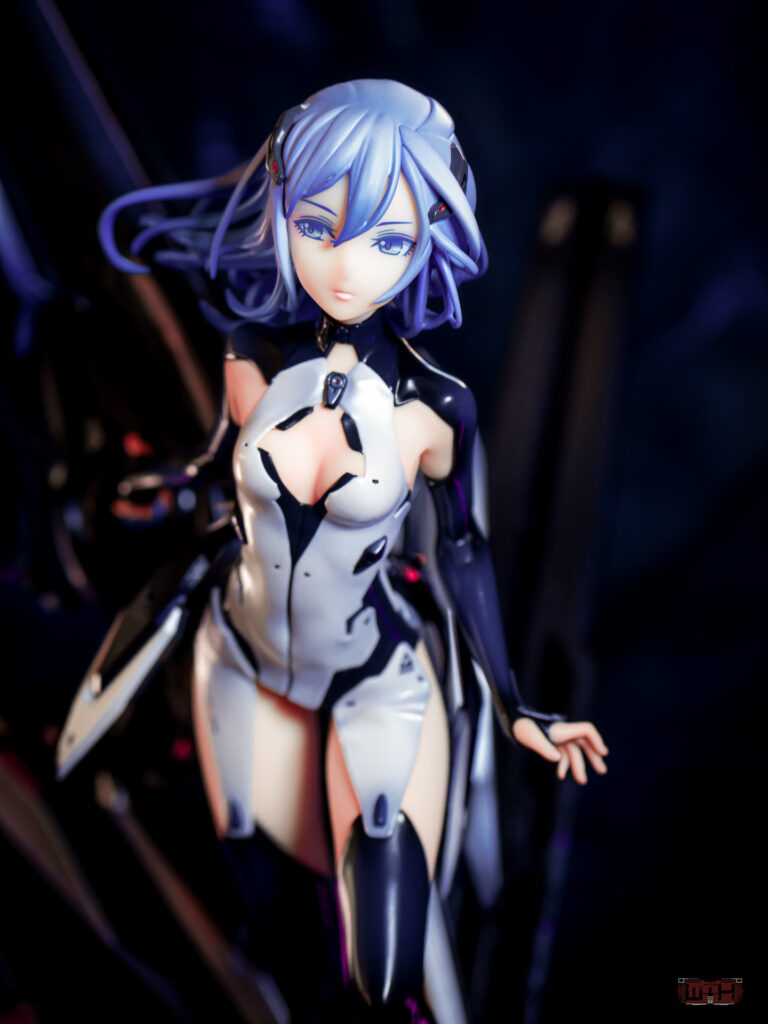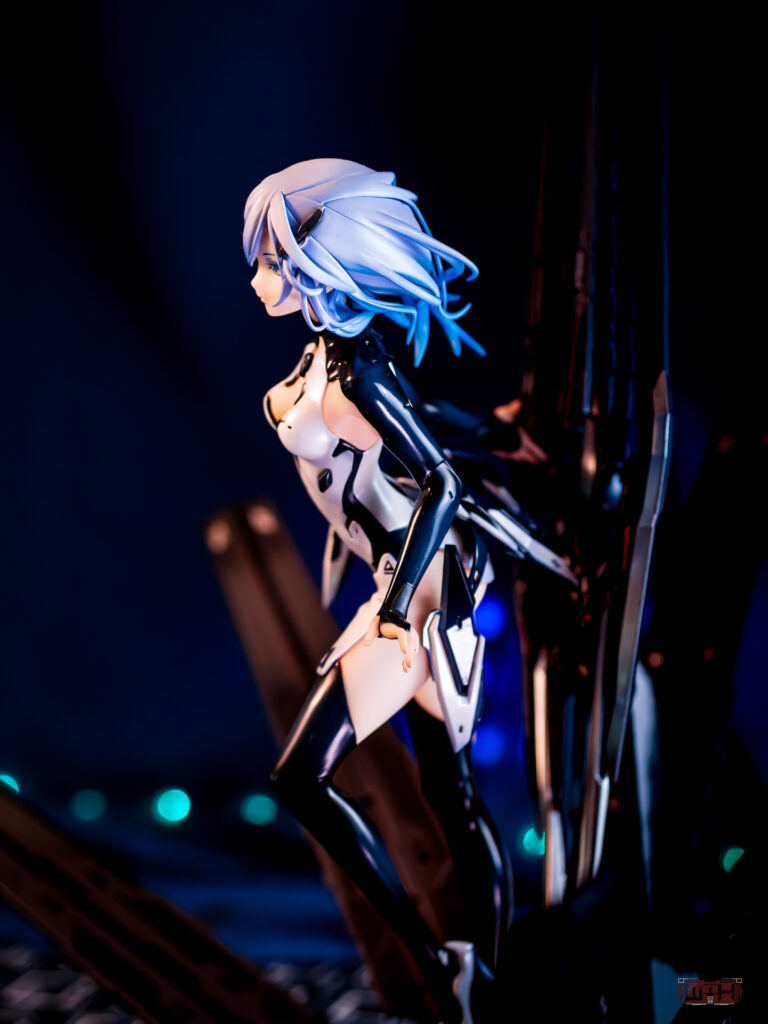 Lacia is from the anime adaption from Beatless. 2018 I watched the anime. It paired Boy meets Girl with an ambitious sci-fi story about the future of artificial intelligence and super computers.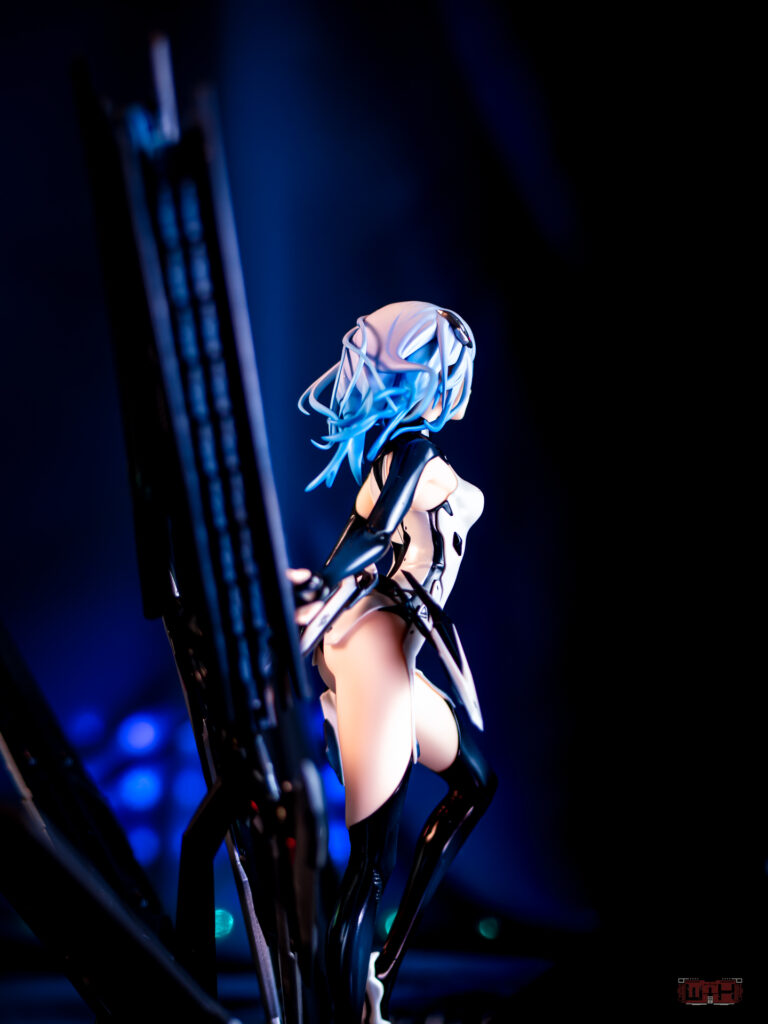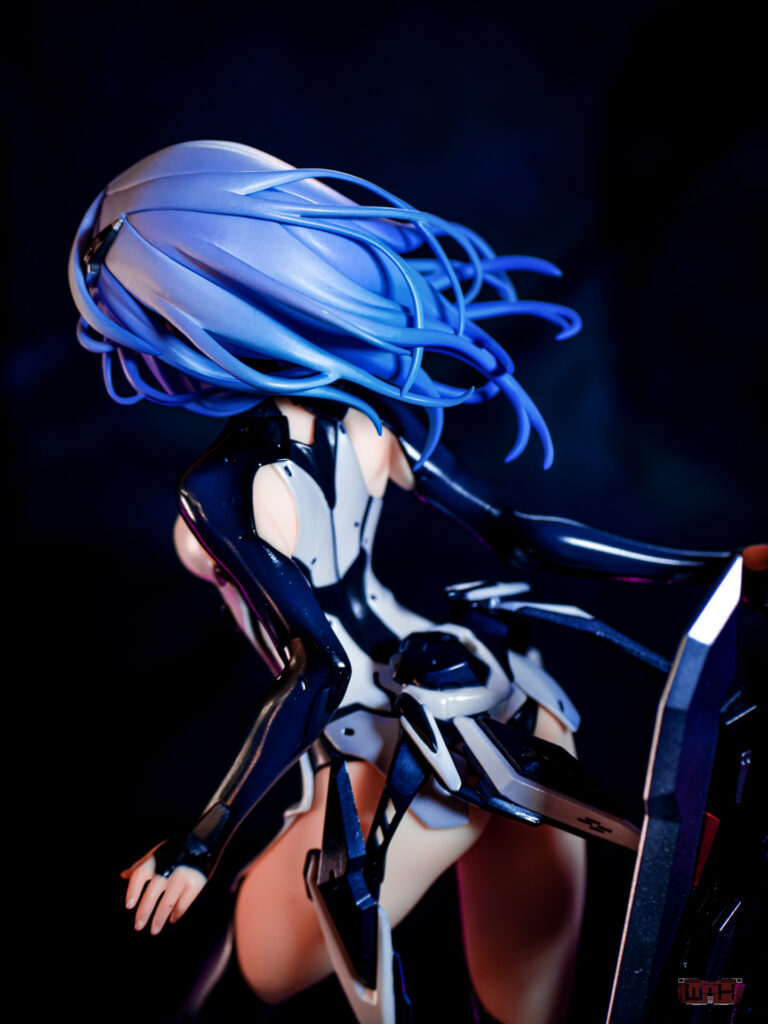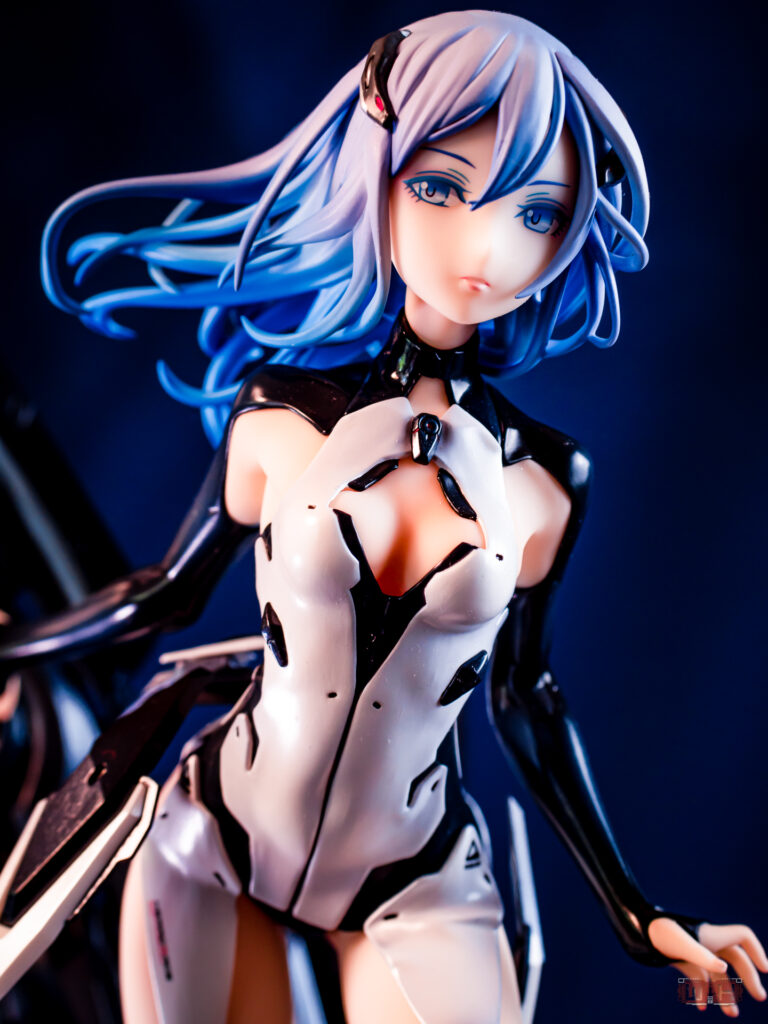 A great watch, I already watched it 3 times, I was cheering for the kind, naive boy to get a happy end with the cyborg girlfriend Lacia. Lacia was voiced by Nao Touyama, every character she lends her voice to sounds like an angel, also in this anime it was no exception.
The author of Beatless is Hase Satoshi, albeit the more popular illustrator redjuice was in charge of the character design for it.The show had a few production problems, to fill the gaps there were at least three recap episodes and the end was made after a few months of waiting. The worth of an anime should not be measured by such things, when watched as a whole Beatless was a nice anime.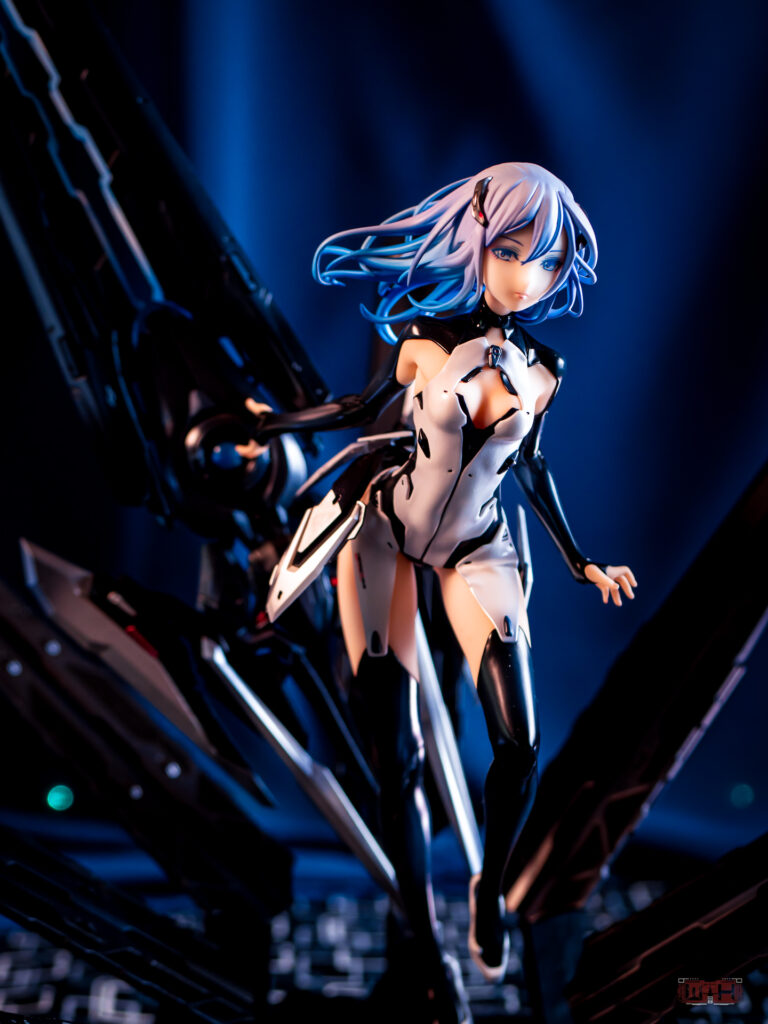 When I have to assemble more than 3 parts on a figure I already start to become nervous, to assemble Lacia and the Black Monolith base, I had to put at least 16 together parts, before I could display the beautiful figure as a whole.

It's a bit worrisome that the black pieces are springy and not as stiff as I would like them to be, but that are the limits of ABS material when being turned into thin plastic shapes. GSC gave a light appearance more priority than rock solid base stability, which is all right.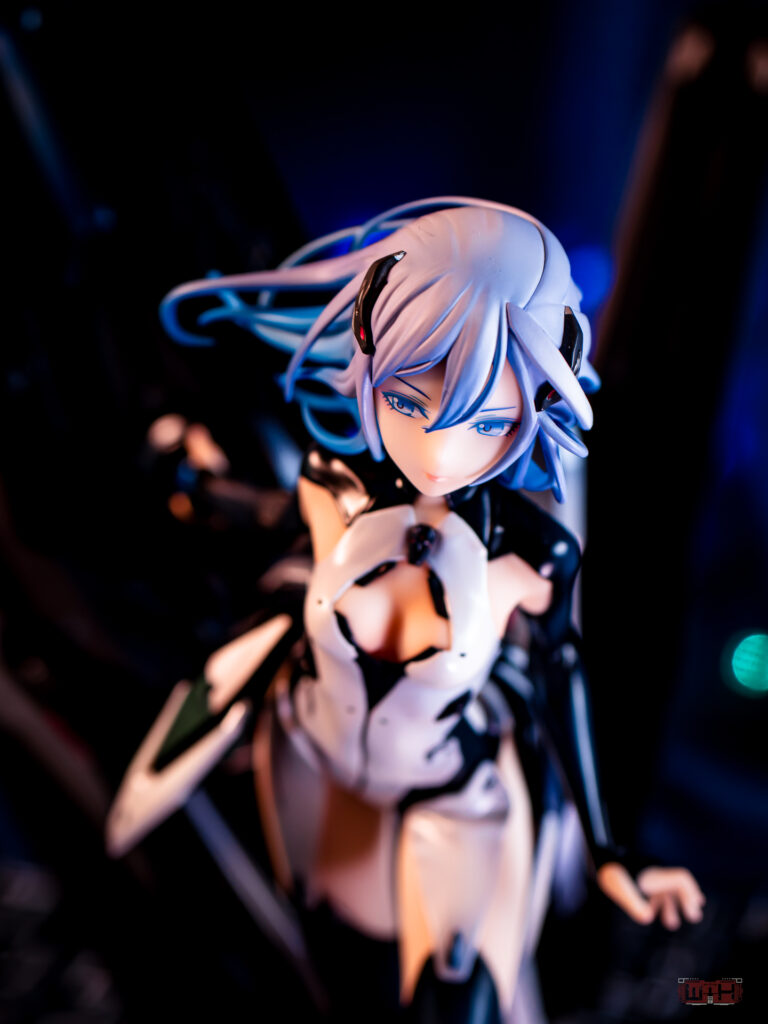 Good Smile Company was kind enough to provide a simple round base alternative in case the customer feels uneasy with the bigger and complex base. The base is a huge pillar in the middle surrounded by 6 smaller "wings".

The part in the middle is especially well made, it features a complex design it's painted in black and silver with some shading effects here and there and a few clear parts are also part of the design.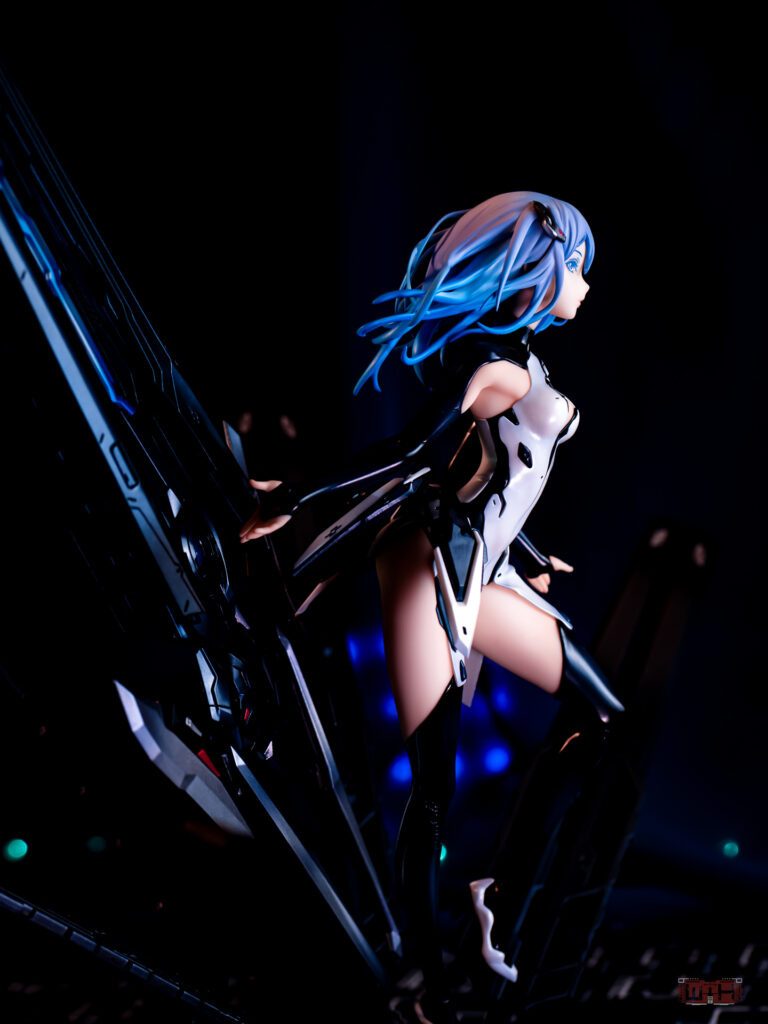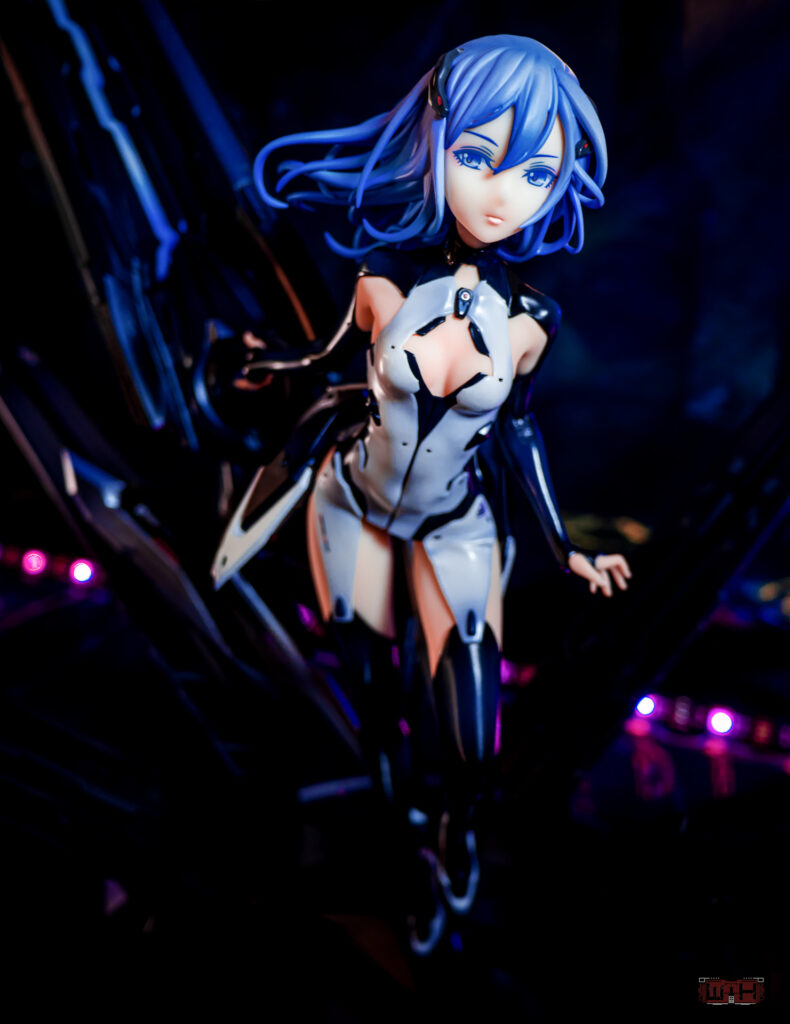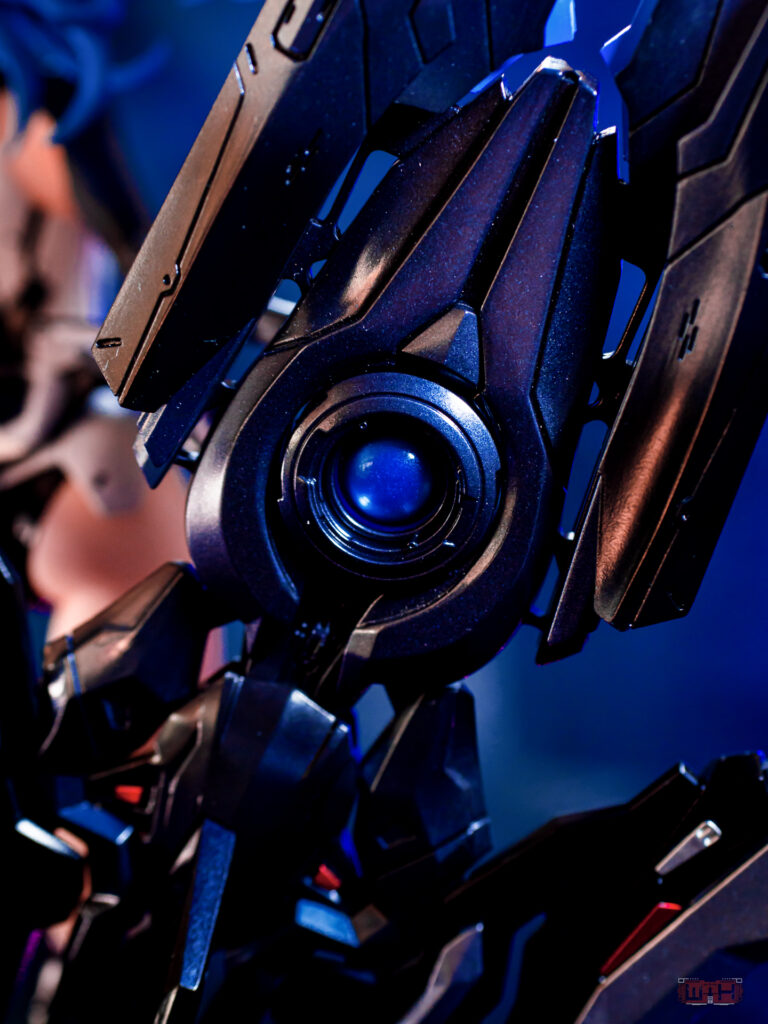 I will go more into detail about the figure itself now. In this figure adaptation Lacia has a nicely chiseled face with pretty lips. Her expression is stoic and serious, a smile would probably the wrong choice when she carrying around the huge weapon to kick some ass.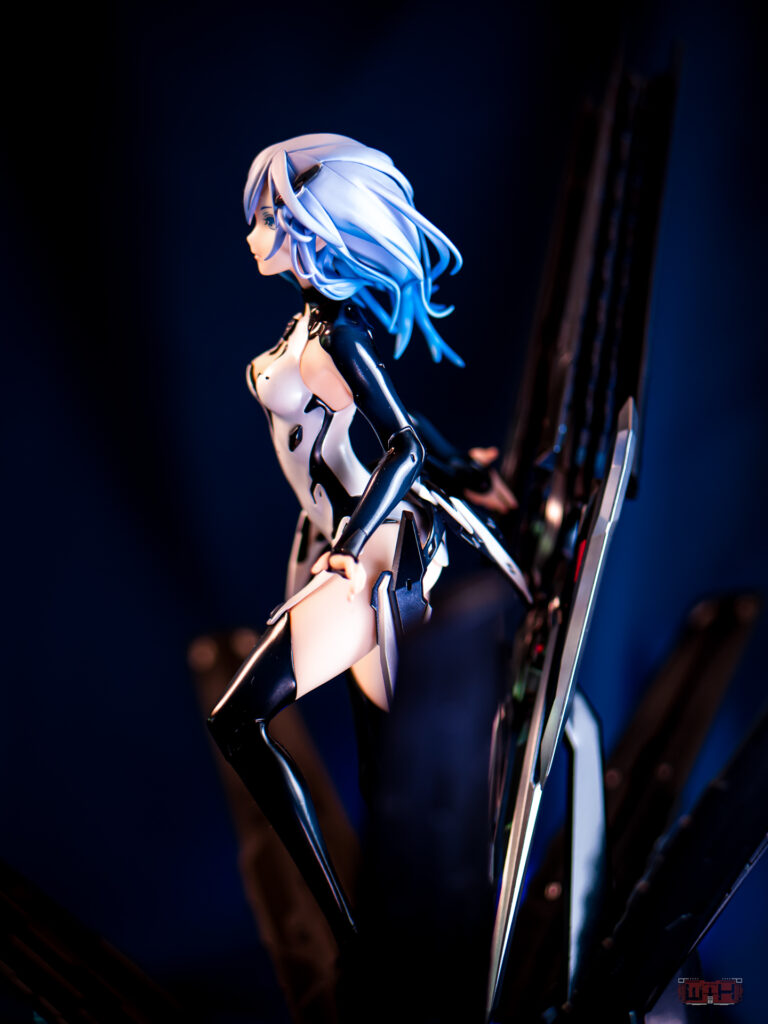 Unfortunately, this Lacia figure is a little less kawaii, still a bit of cuteness has been added to the figures face. Compared to her body the head is relatively big, the eyes are very nice and show a strong expression, you might have noticed that the color scheme is a bit unsaturated, but it's just following the character design.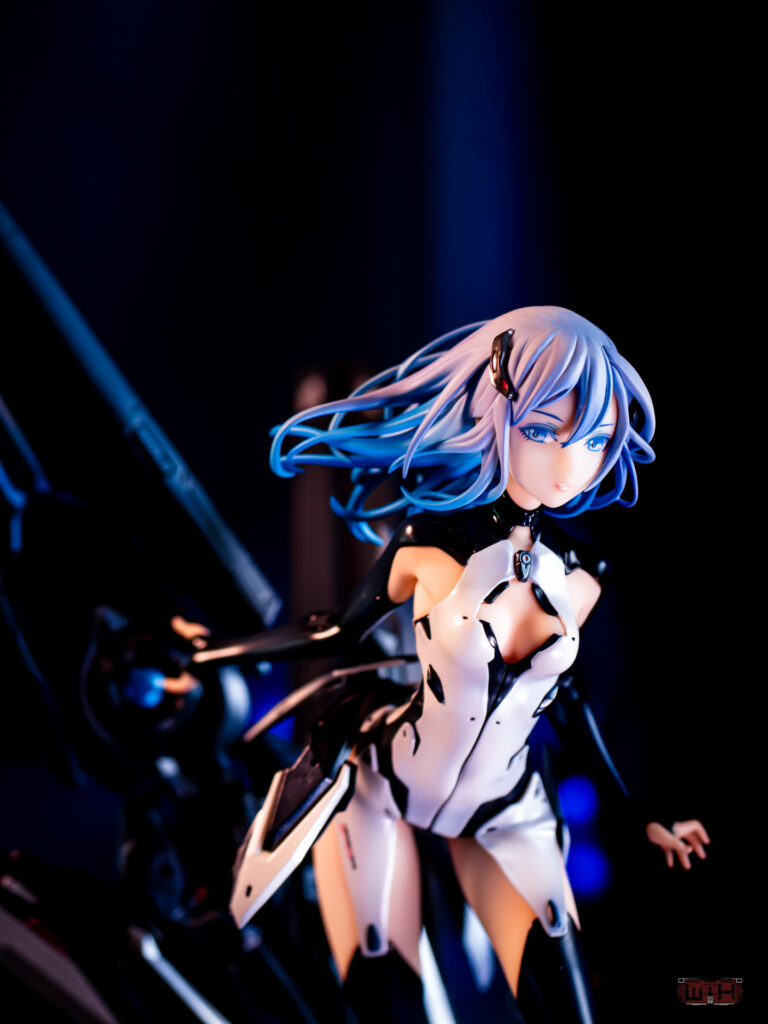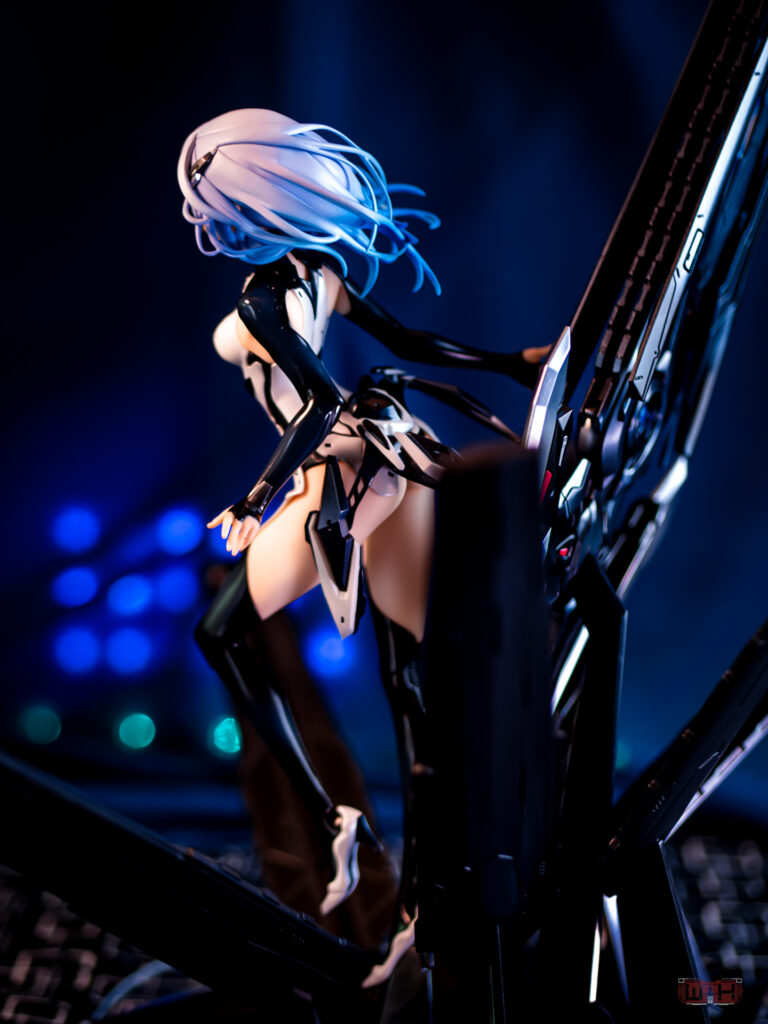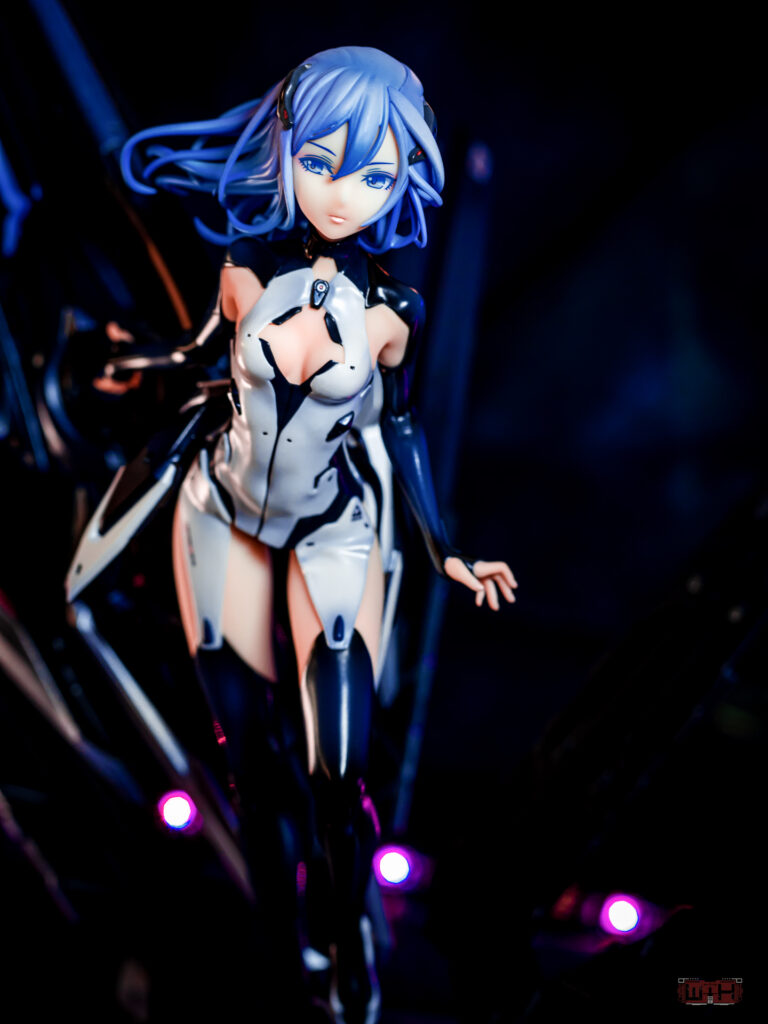 Her lavender purple hair is painted with a beautiful gradient to blue effect. It's so nicely sculpted that it is hard to believe that she is actually scaled 1/8. Her futuristic battle suit features a combination of shiny black and white colors and it is also a bit skin revealing, it's a tight suit and compliments the figures bodyline very well. The figure simply looks very well done and appealing.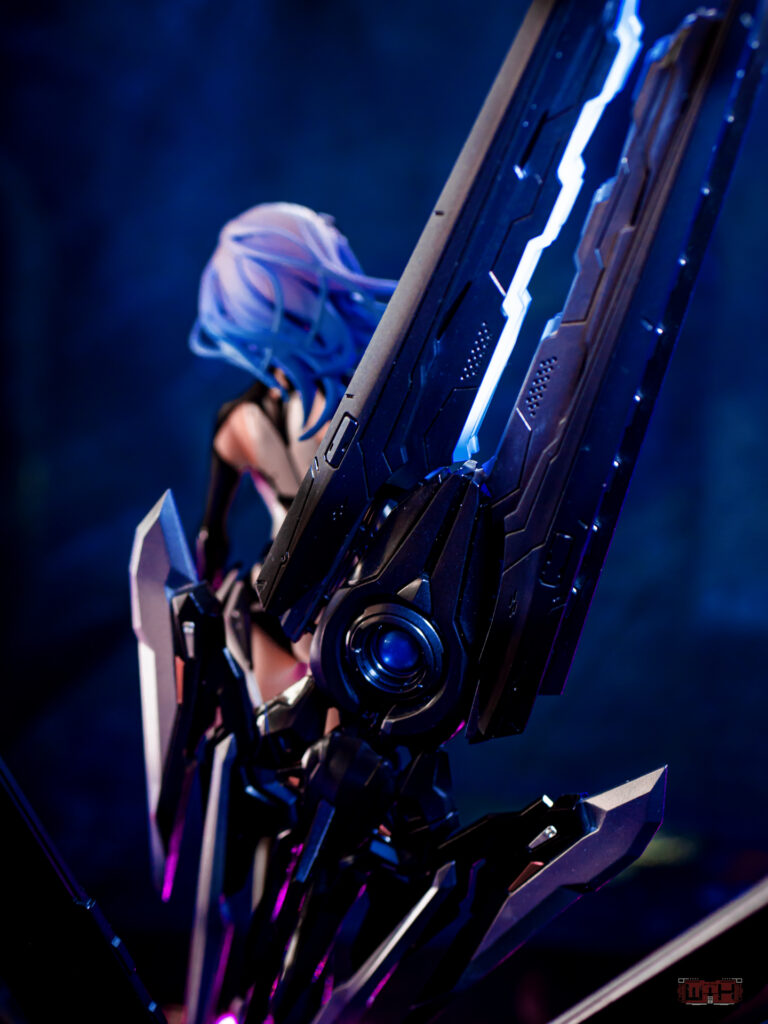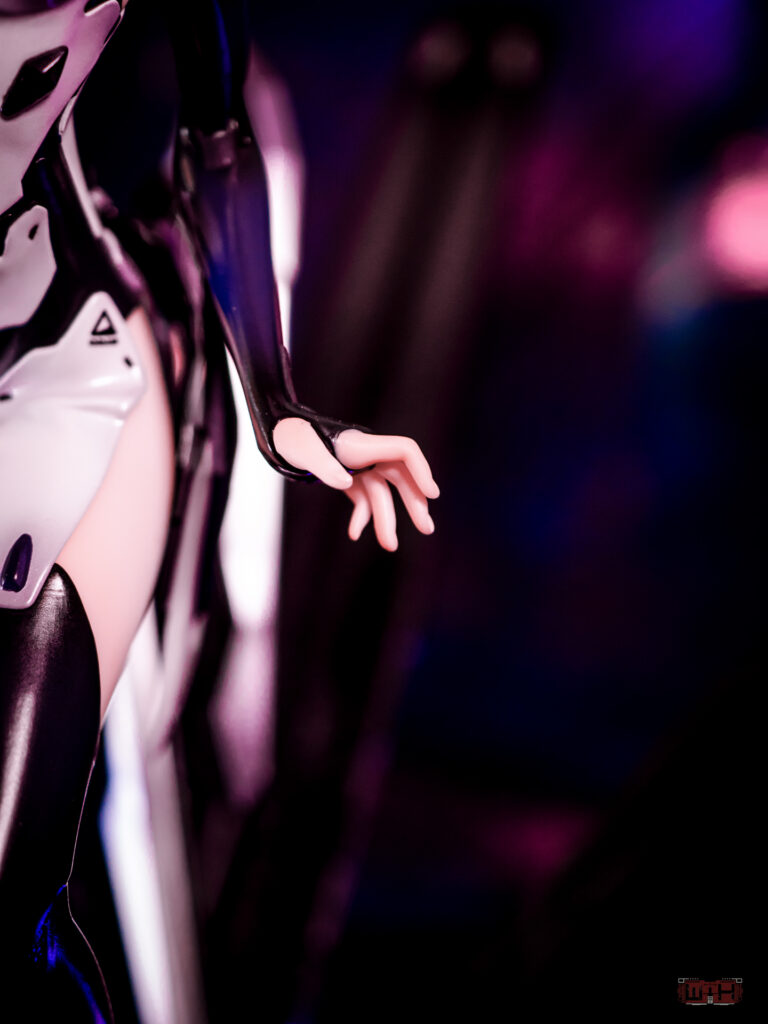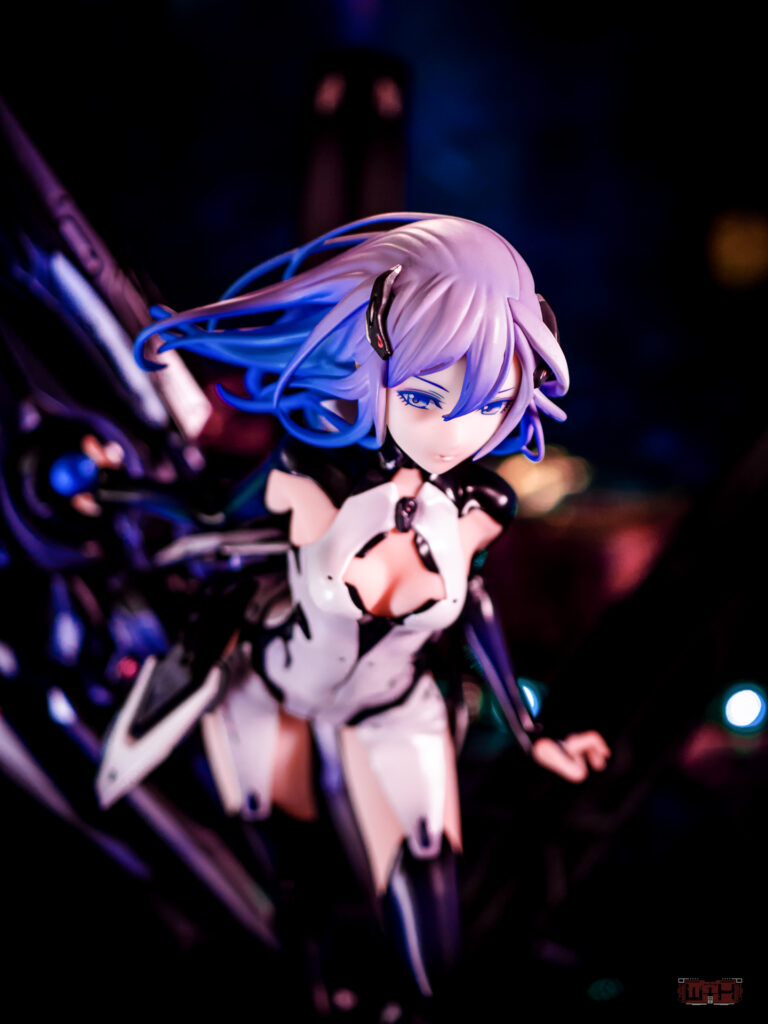 I really like the fingerless gloves and shiny black thigh highs. Oh and she also wears great looking shoes.
What I always liked about 1/8 scaled figures were the separately sculpted fingers, they are so adorable.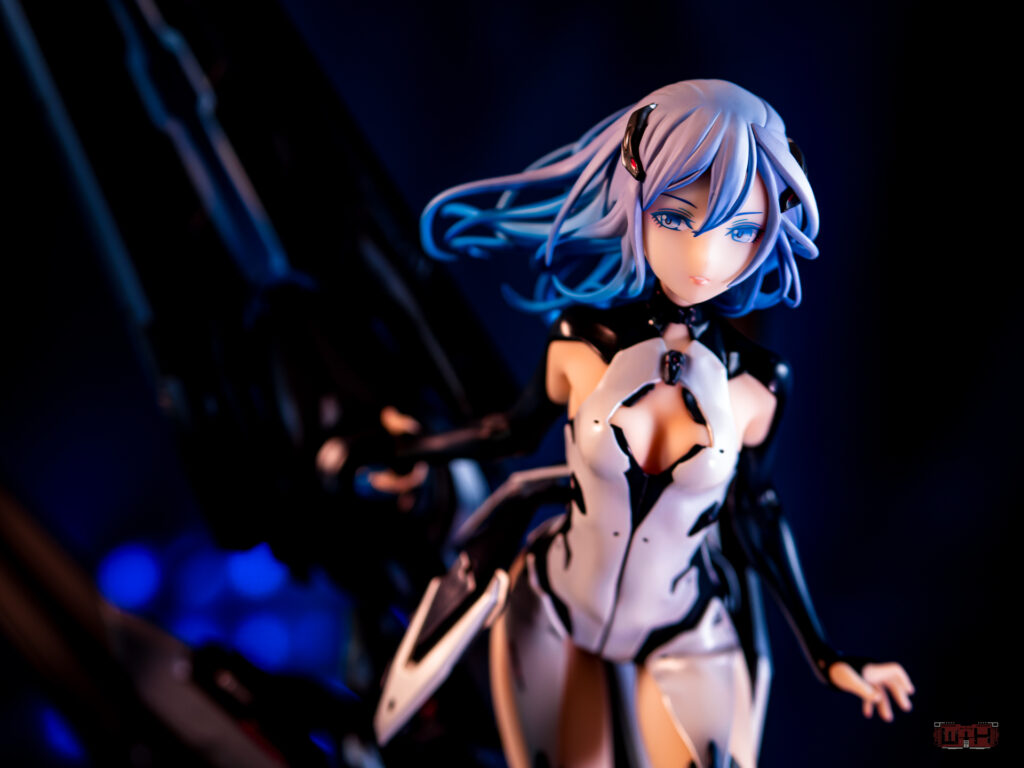 In terms of quality there is not a single thing to complain about, it's a great example of figure manufacturing. Surely they could have made this figure at 1/7 scale, but the already big base had probably consumed more space. 1/8 scale is fine for her, they put a lot of effort into her sculpt.
Fortunately I really like how this figure of Lacia turned out, she looks wonderful.