Today I'll review this iconic Love Live! figure couple that consists of Yazawa Nico and Maki Nishikino.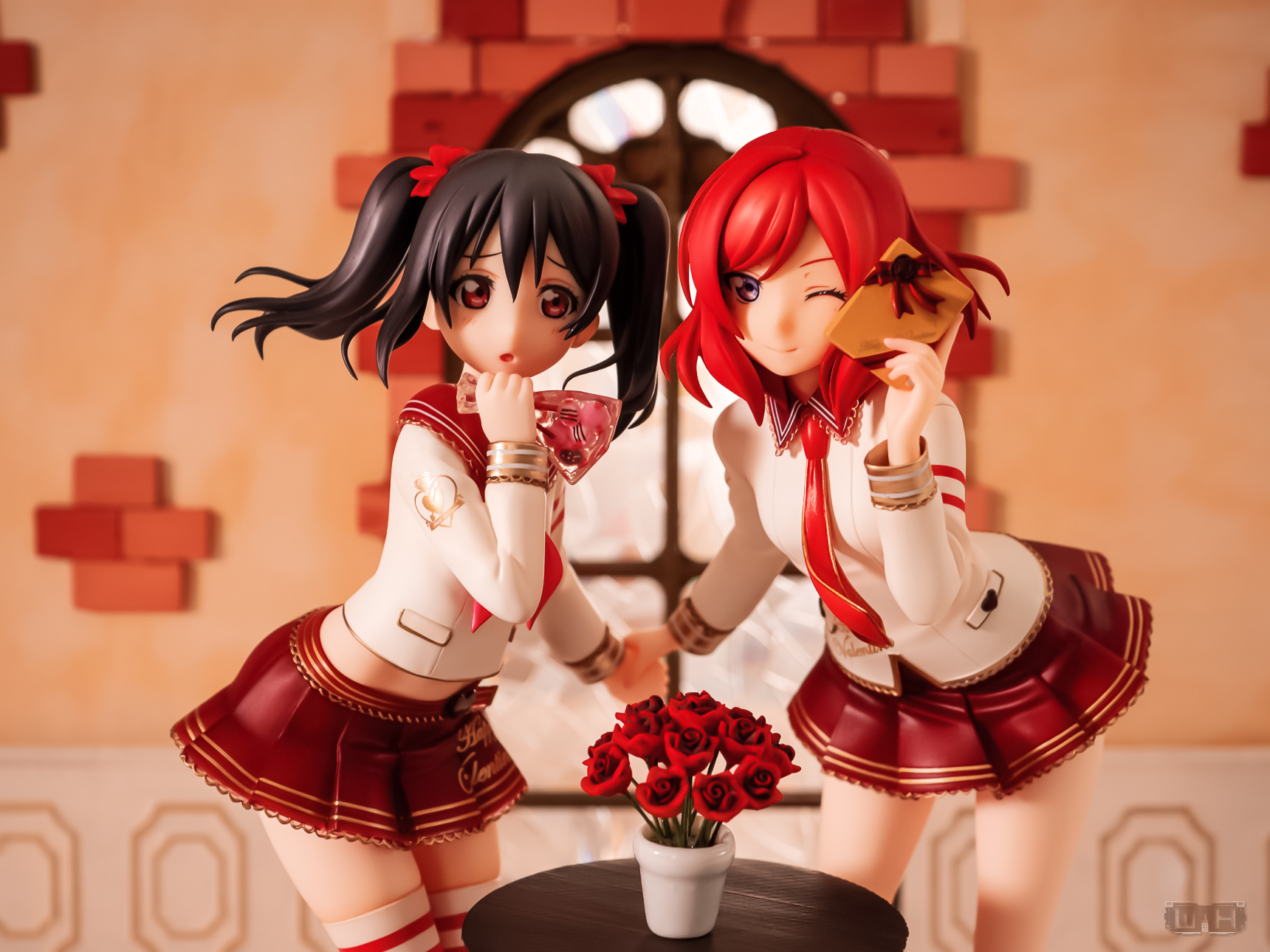 Alter released them in January 2019, it indeed would have been a good Valentines Day post, but I wasn't happy with the pictures I took last year. This year I created a new set you will hopefully like.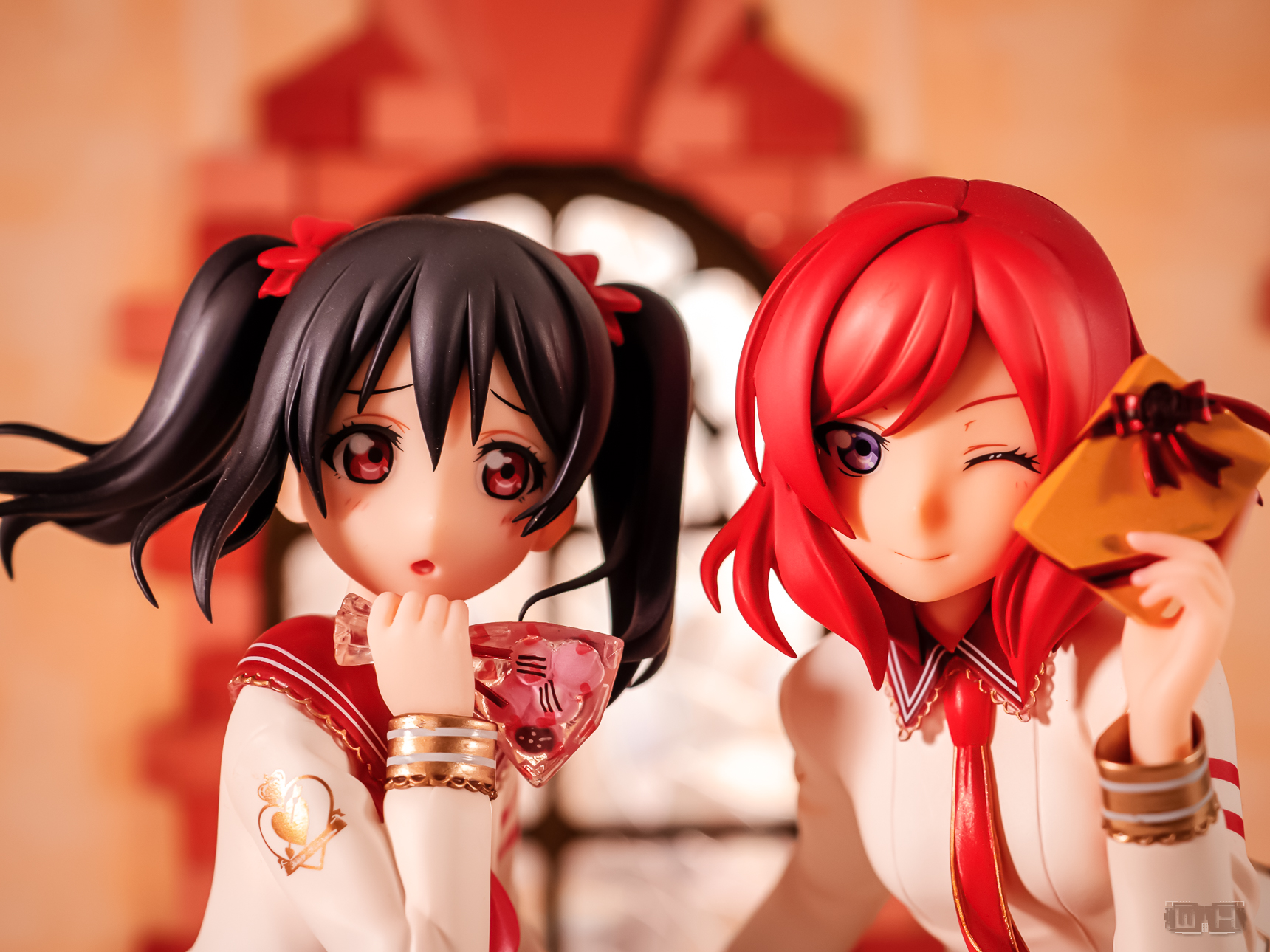 For this review I got myself some help from Otaking, I think having another ones viewpoint of a figure is interesting and Otaking was willing enough to offer is help. As co-author he was quite helpful for me.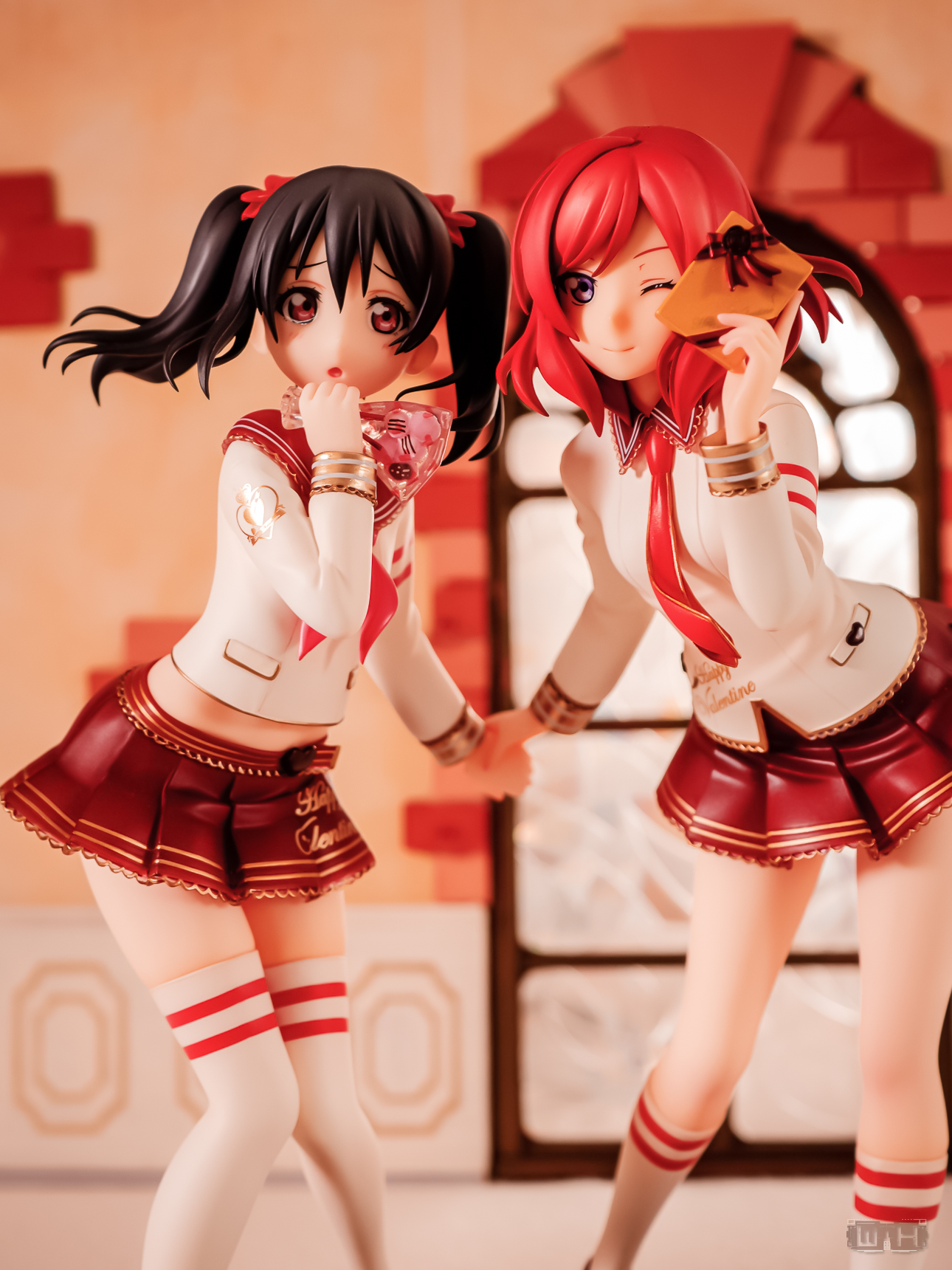 First a short hello from him.
Hello internet, I'm Otaking. You might have seen some of my comments on Wieselhead articles in the last months. Fabian invited me to co-write for him, so here I am.
I have this figure myself, but I haven't taken it out of the box yet. Since the box is made of transparent plastic, I thought I don't need to open it until I display what's inside.
Unlike Fabi, I haven't seen anything from Love Live!. So the first thing I thought upon seeing this product was "either these girls are lesbians and like each other, or they are going to meet their respective crushes. And the pink-haired one is leading the charge, since the other is shy". Then I found out how Nico is and I thought "Tsundere!".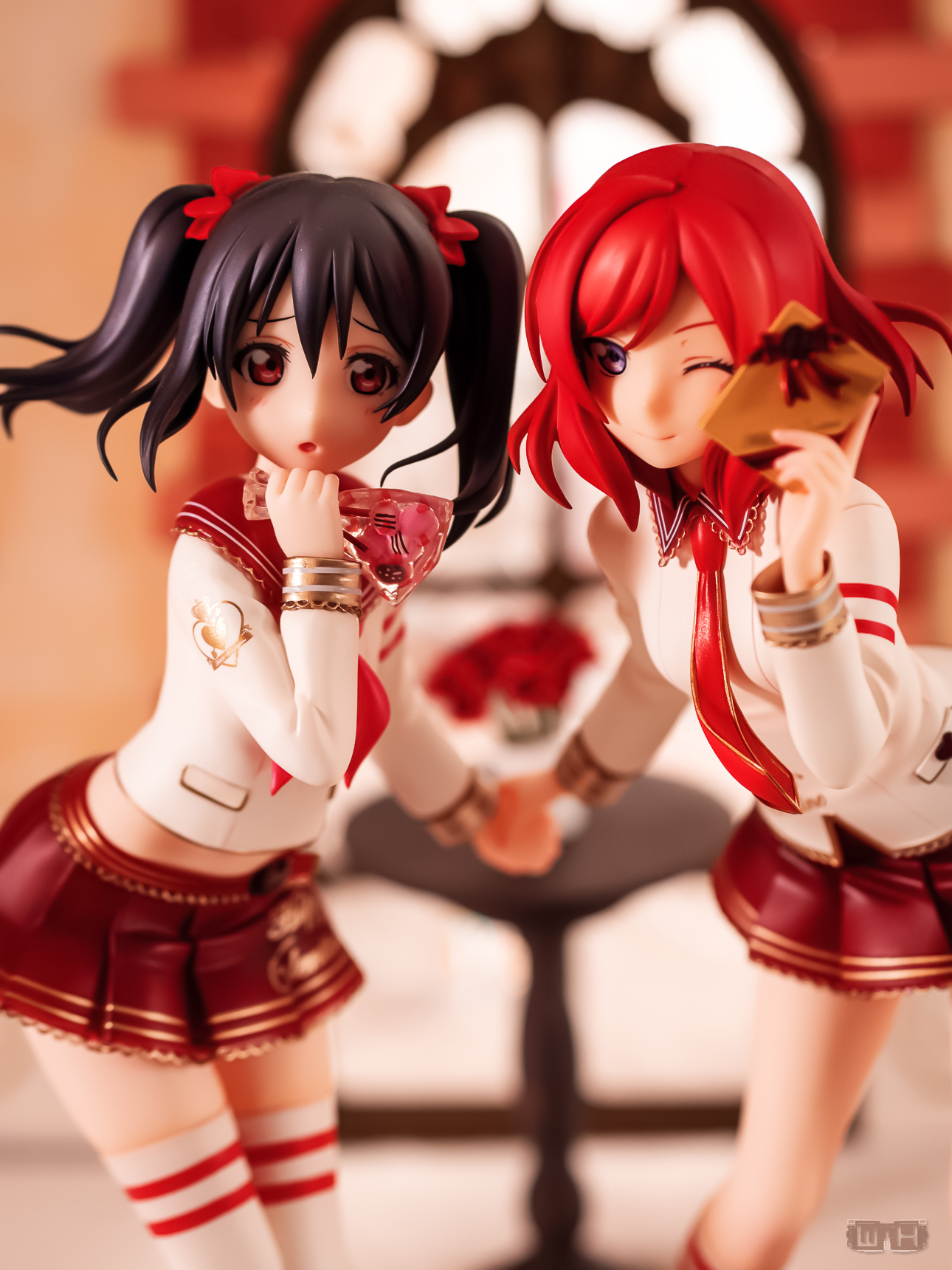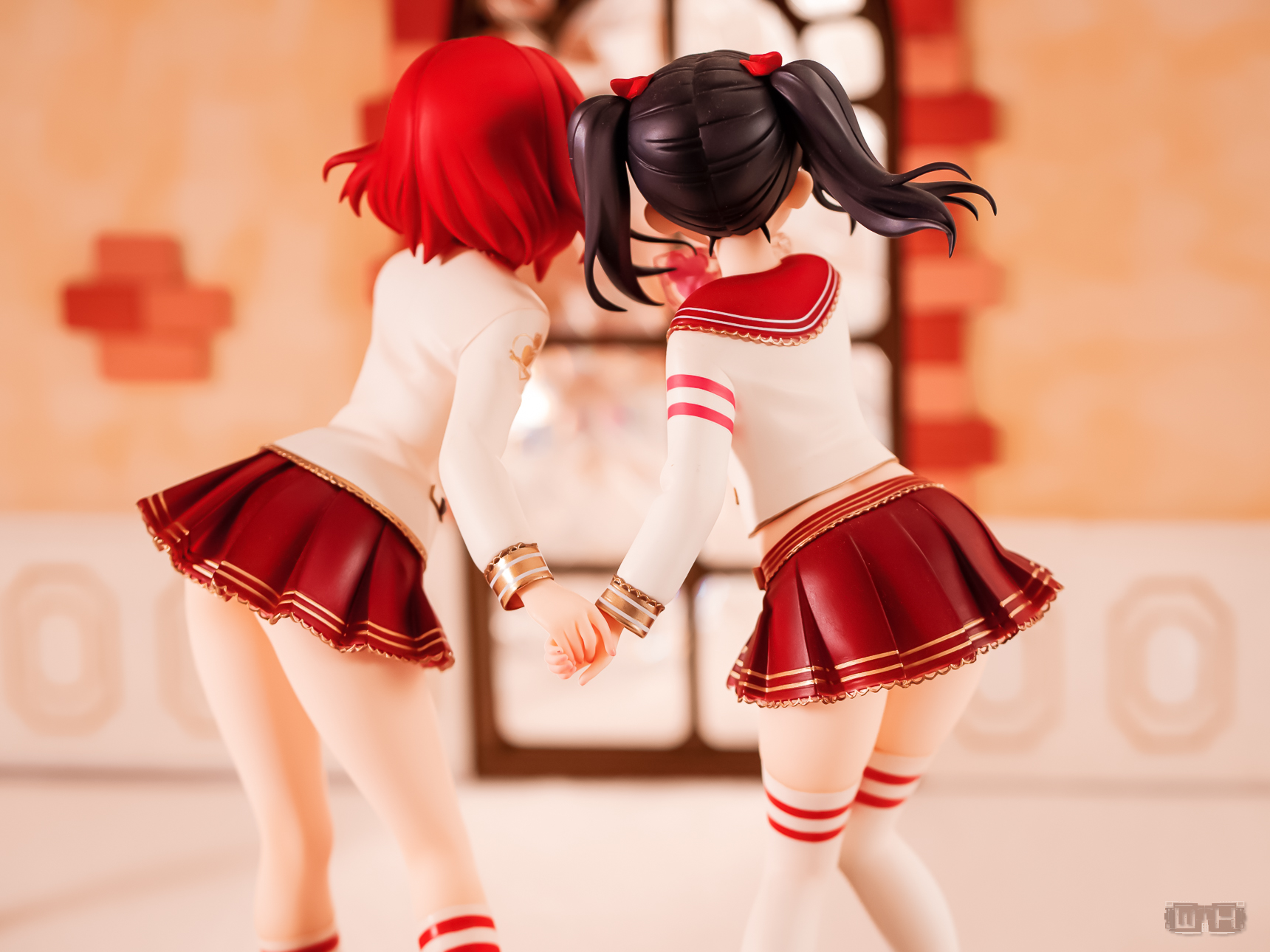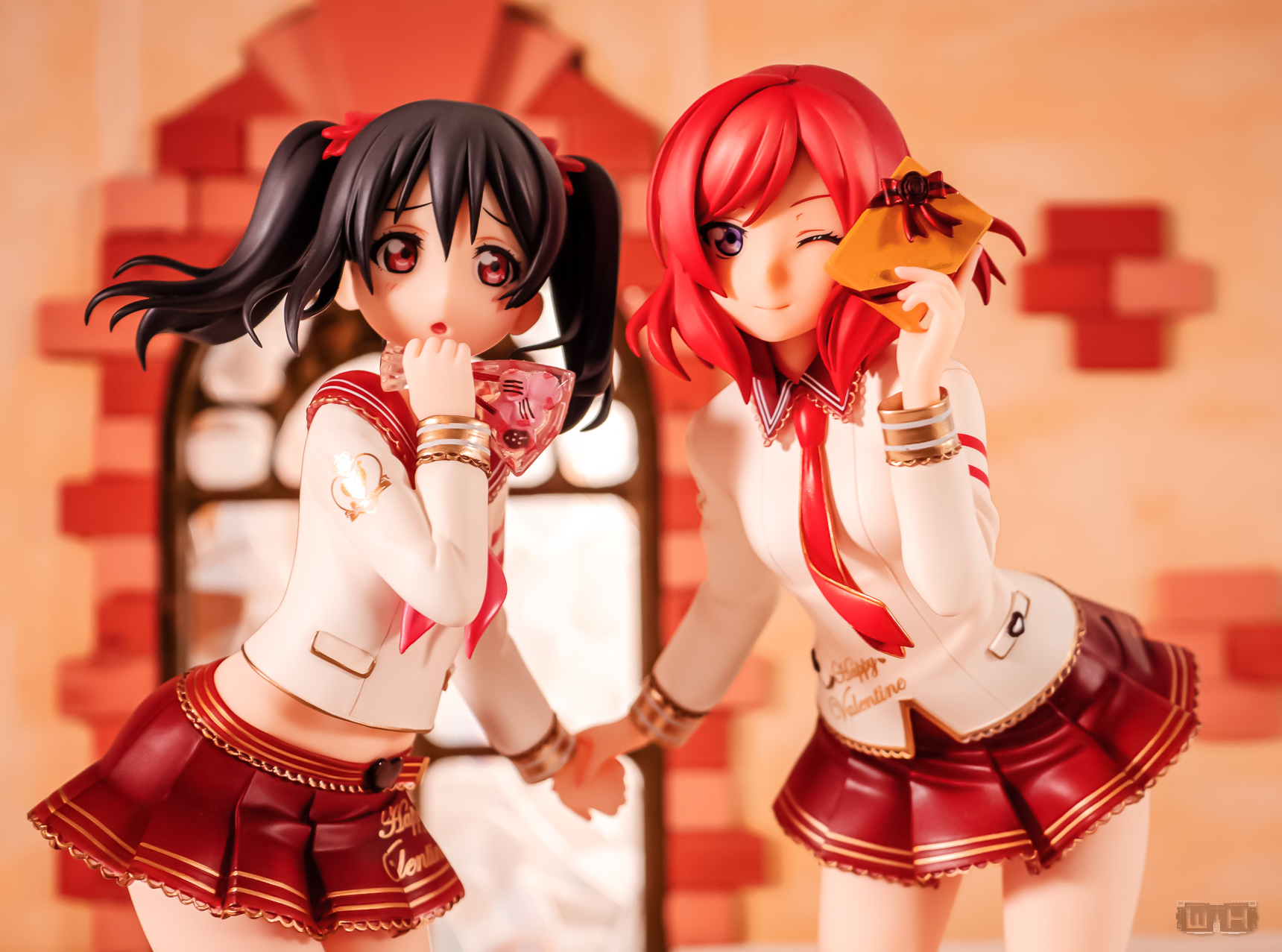 I'm a big fan of the first Love Live! anime, I didn't consume the content from other media of this franchise, but I was already happy with what the anime covered, I liked everyone a bit, some more and some less.
One of my instant favorites was Nico, the often grumpy idol expert, that could perform the cutest idol pose. Compared to the other mainly good girls, she was like a little demon, but actually really cared for µ's and liked their school idol adventure with the others. Her relationship with Maki always has been a little tense.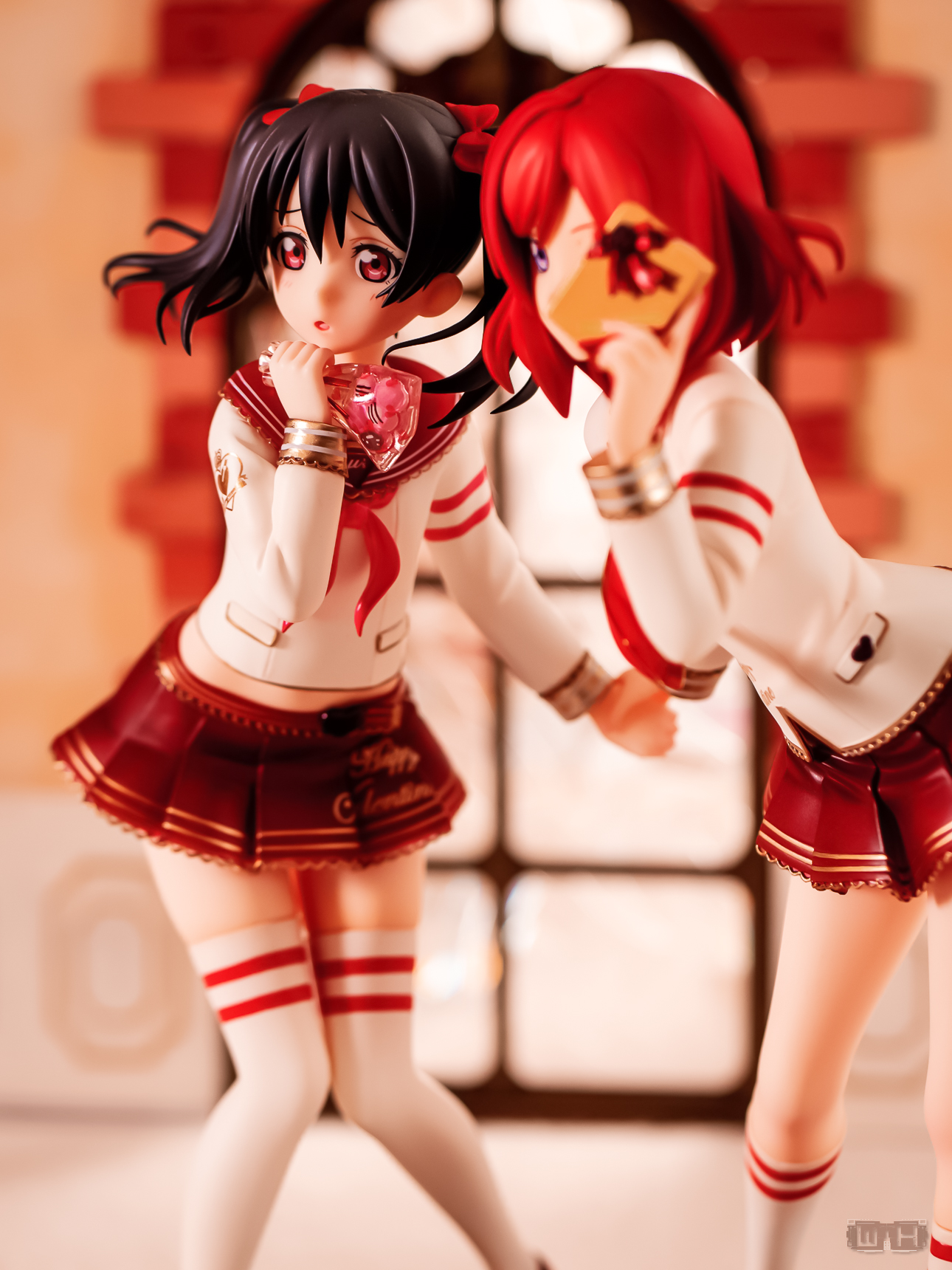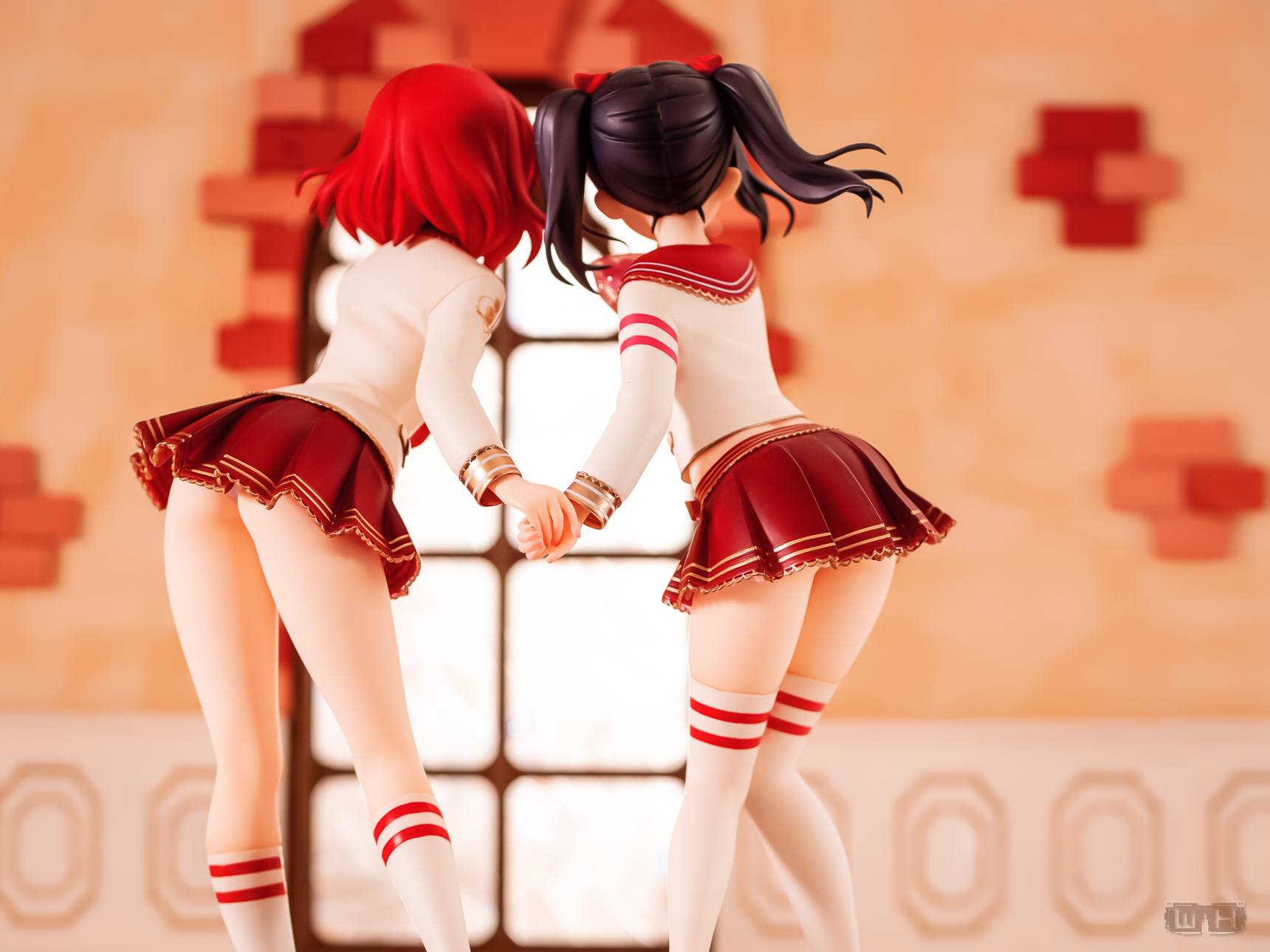 It appears like Maki and Nico don't really like eachother, so this figure combination is a little odd to me at least. Maybe in other media or in fanfiction they might find their way to eachother. Anyway that pairing is super popular. To see them as item with yuri goggles and the power of love everything is possible.
In the first place I only bought this figure pair because of Nico, but that doesn't mean that Maki is unwanted for me. I think this combination of two characters is just so adorable, they are even holding hands oh my gosh.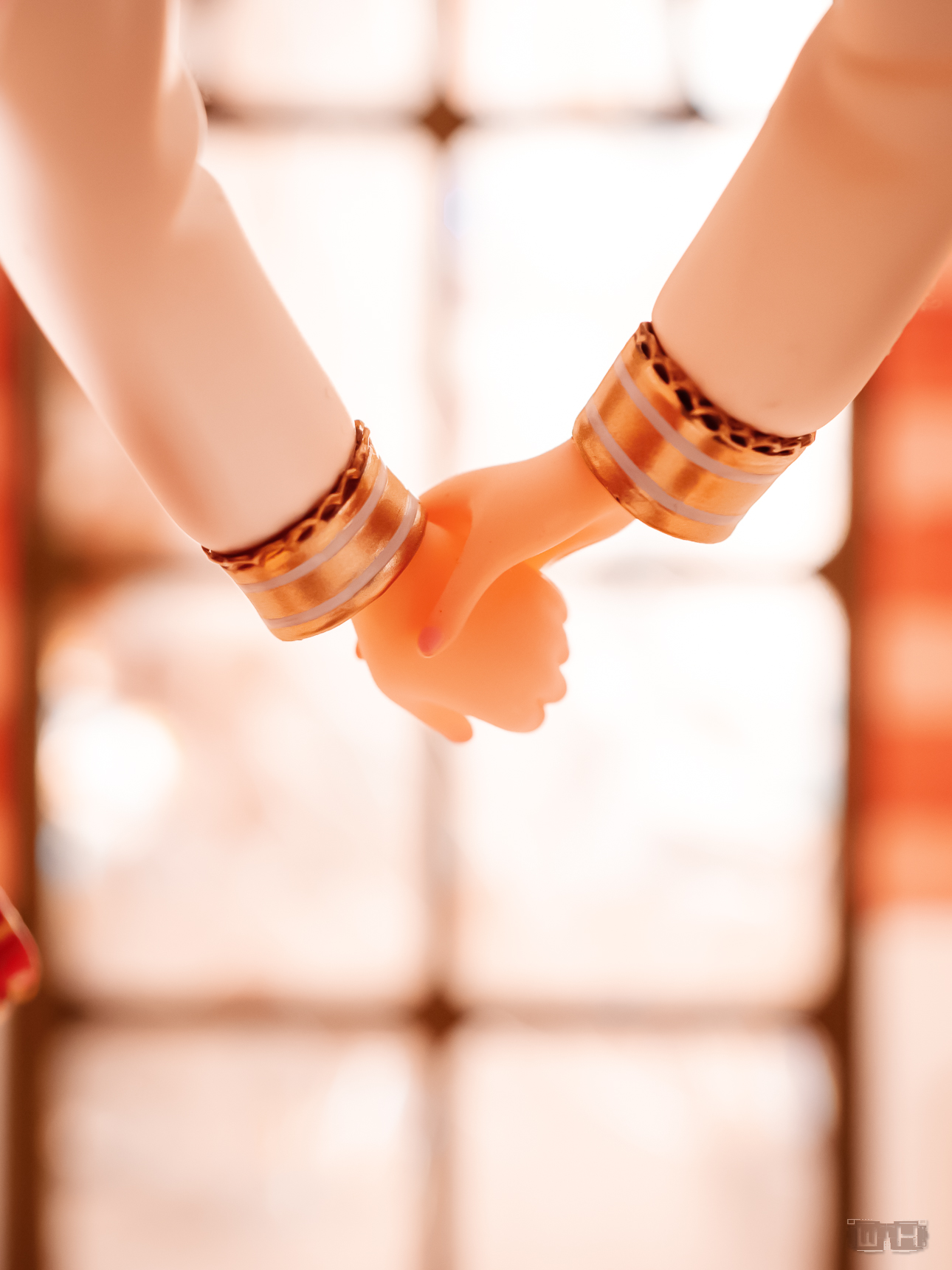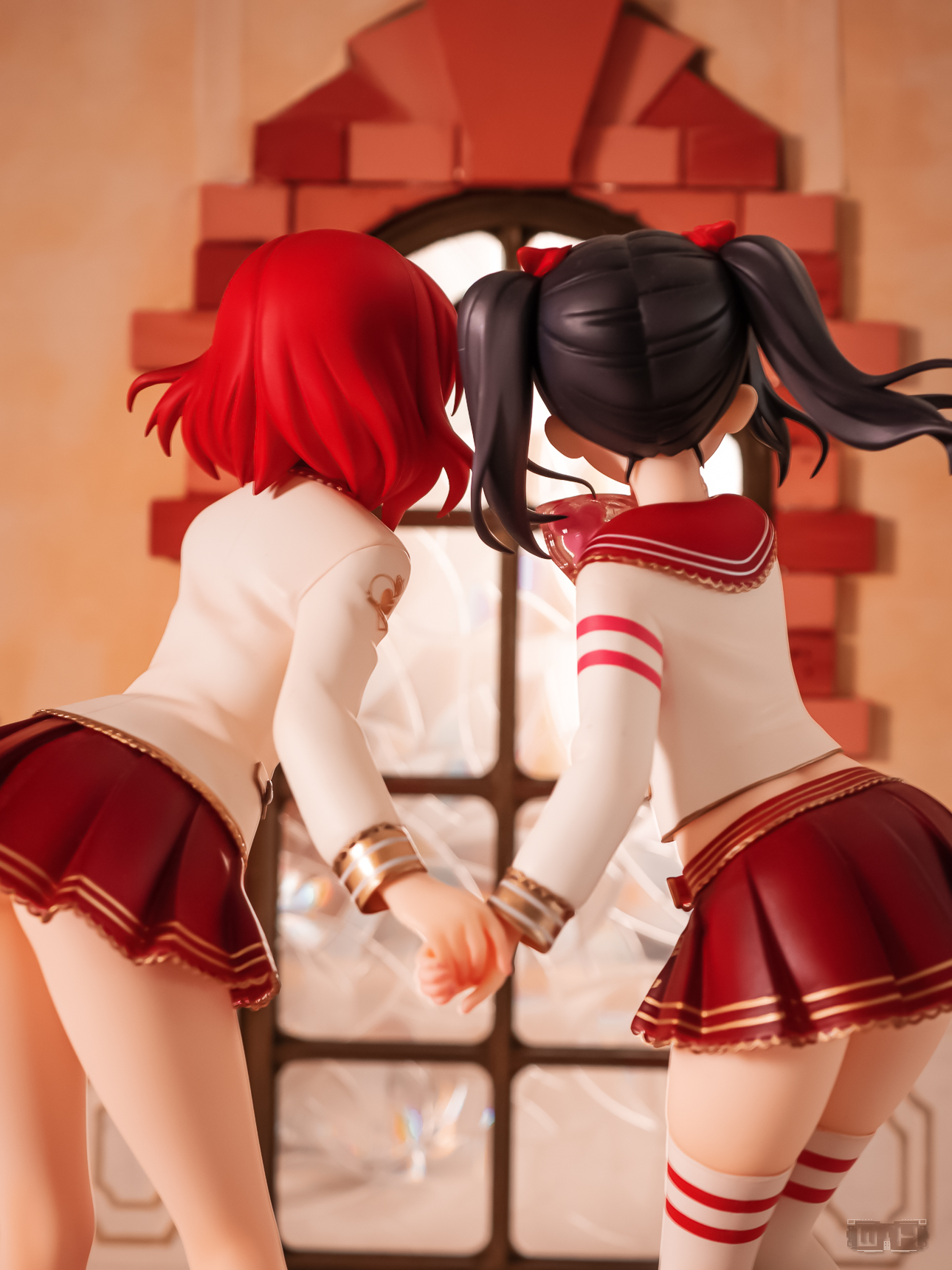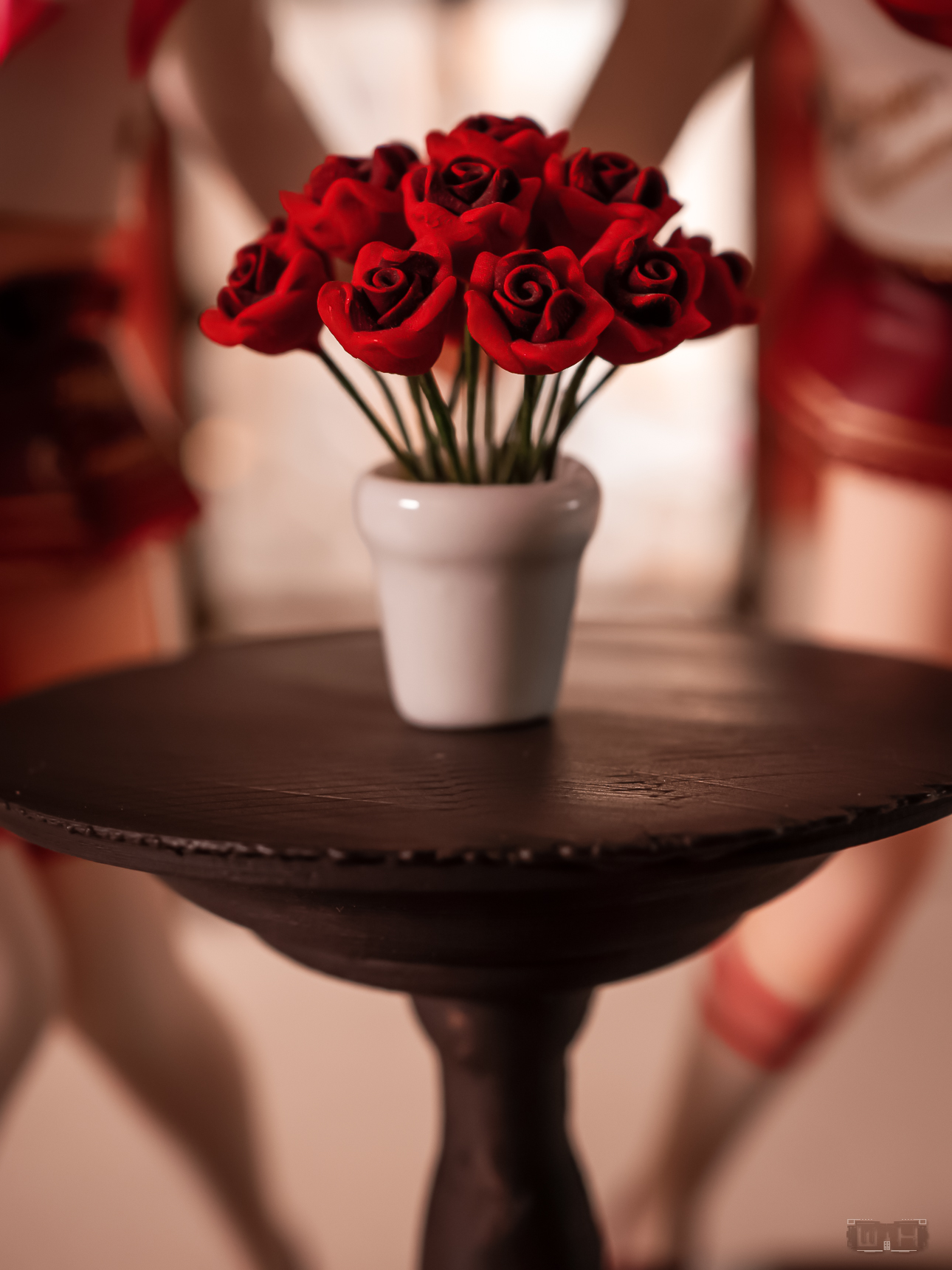 Both figures were sculpted by the experienced Makio Munetoshi who designed quite a number of beautiful figures. Maki and Nico are scaled 1/7 and measure 21 cm in height.
The cute outfits are based on an UR card from the smartphone game, which I actually never played.
Both wear cute valentines day themed school uniforms, if you look closely enough you'll notice all the small variations of Maki's and Nico's outfit. Nico wears a neckerchief, her blouse reveals her belly, she is wearing thigh highs while Maki has a tie, knee socks and her blazer has different pockets.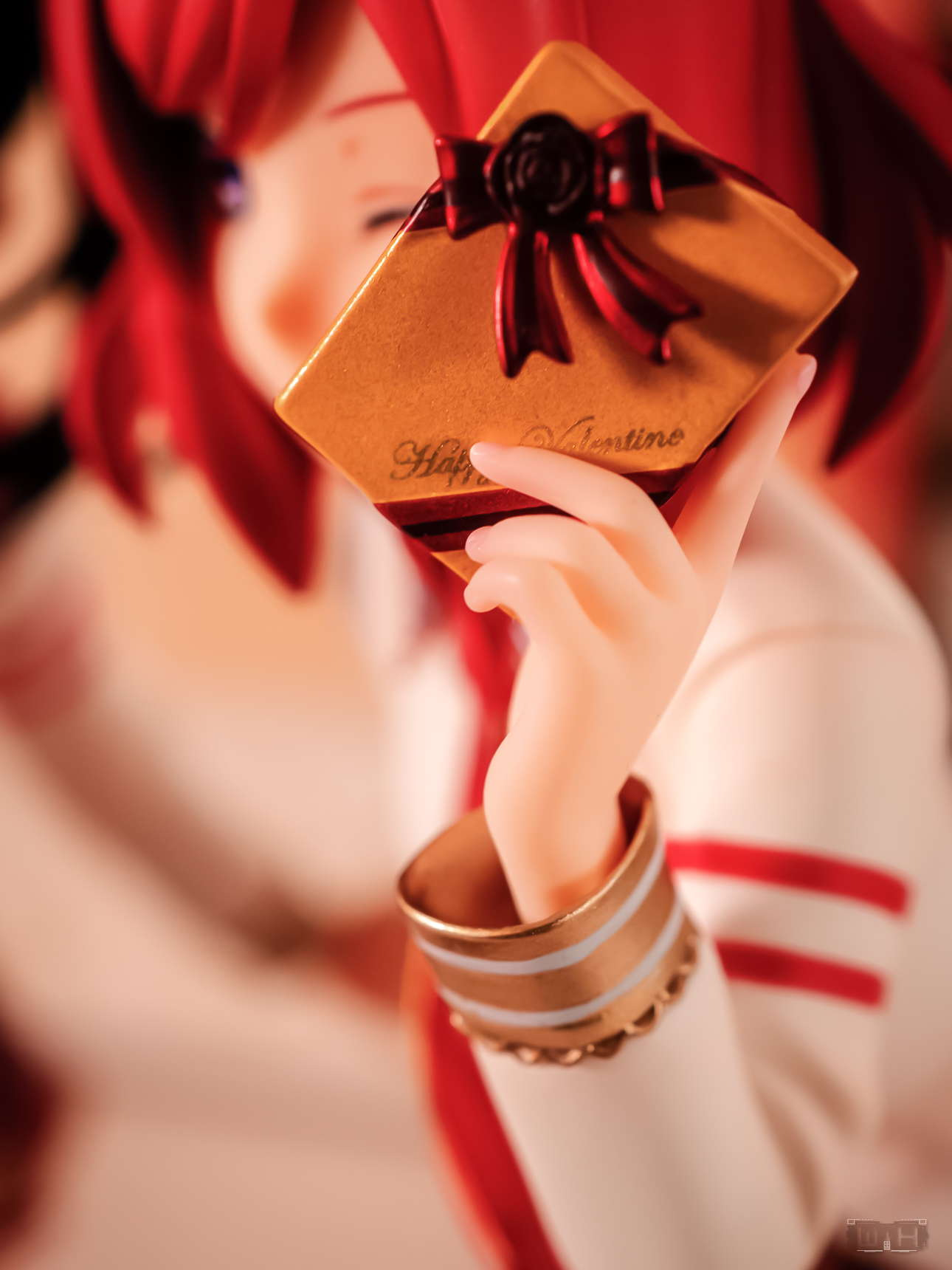 The main reason I bought this figure-combo was the oufits. They are not as elaborate as a japanese idol stage-suit, but not as simple as the regular school uniform. They are like a fancy version of the latter. You could almost imagine someone wearing this in reality, and it would still be very flashy – but could still be pulled off.  Here's a history lesson for you readers – go look for "Mod clothing" and you will find clothing similar to what high-schoolers wear in the typical anime. It might be from where the character designers got the inspiration, other then from the actual japanese uniform.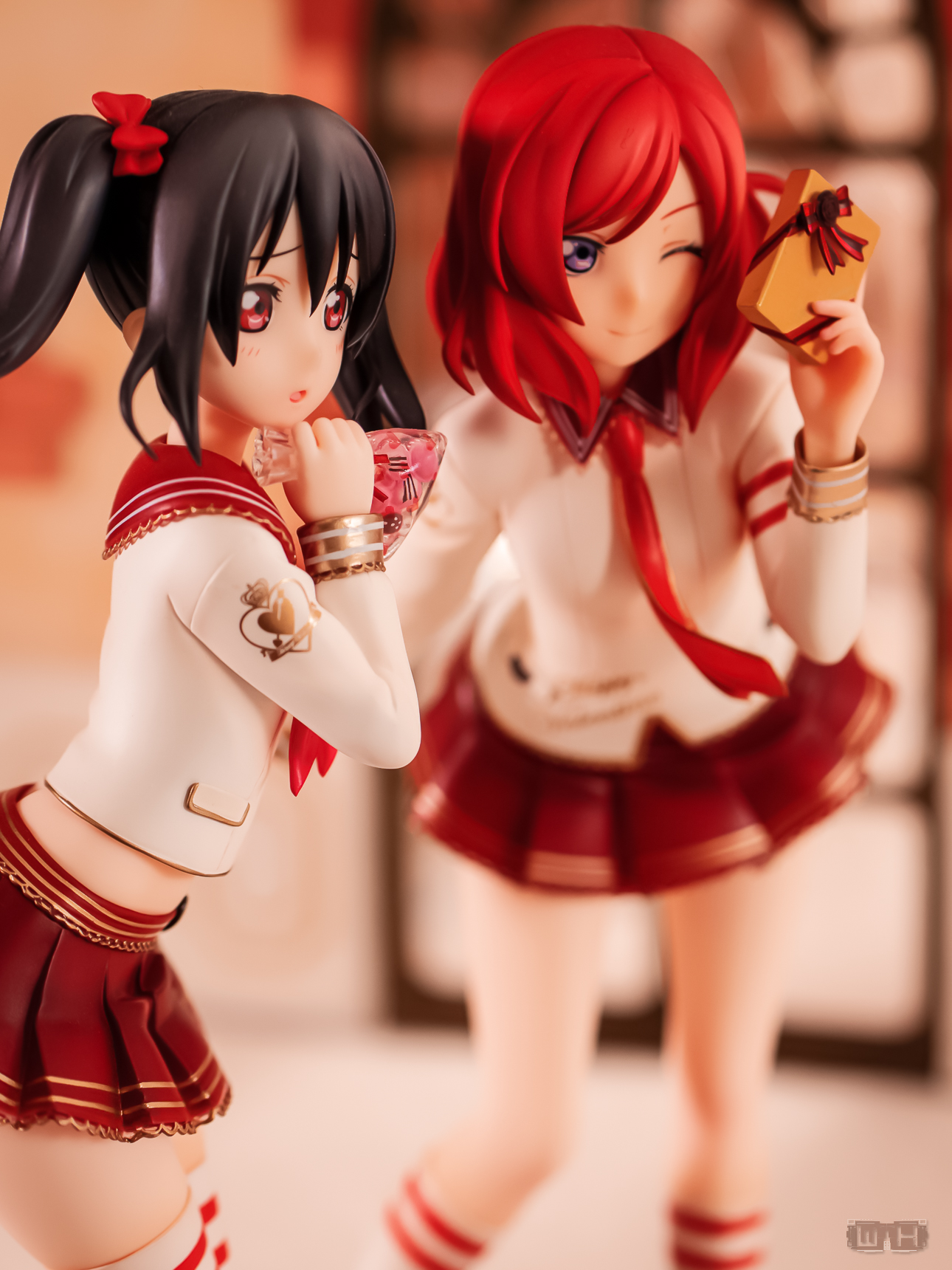 As Fabi said, the uniforms are different to each other, which is all the better. Nico has a fuku-type shirt/blazer, while Maki has a more traditional european blazer, both with appropriate neck-ties for each. I love the gold loop-trimmings on the edges of the collars sleeves and skirts, they just give the clothes an extra edge of elegance. Since I haven't opened mine yet, I'm looking at the prototype, and I see that the 2 stripes on the left arms are of different colours, to match each of the girl's ties. One set is burgundy, the other pink. SO much attention to detail ! Also notice the loafers. They not only have gold soles (to match some of the details on the clothes), but also one heart on the right shoe.
One thing their outfit has in common is the length of their skirts, in this pose they are somewhat risky lol.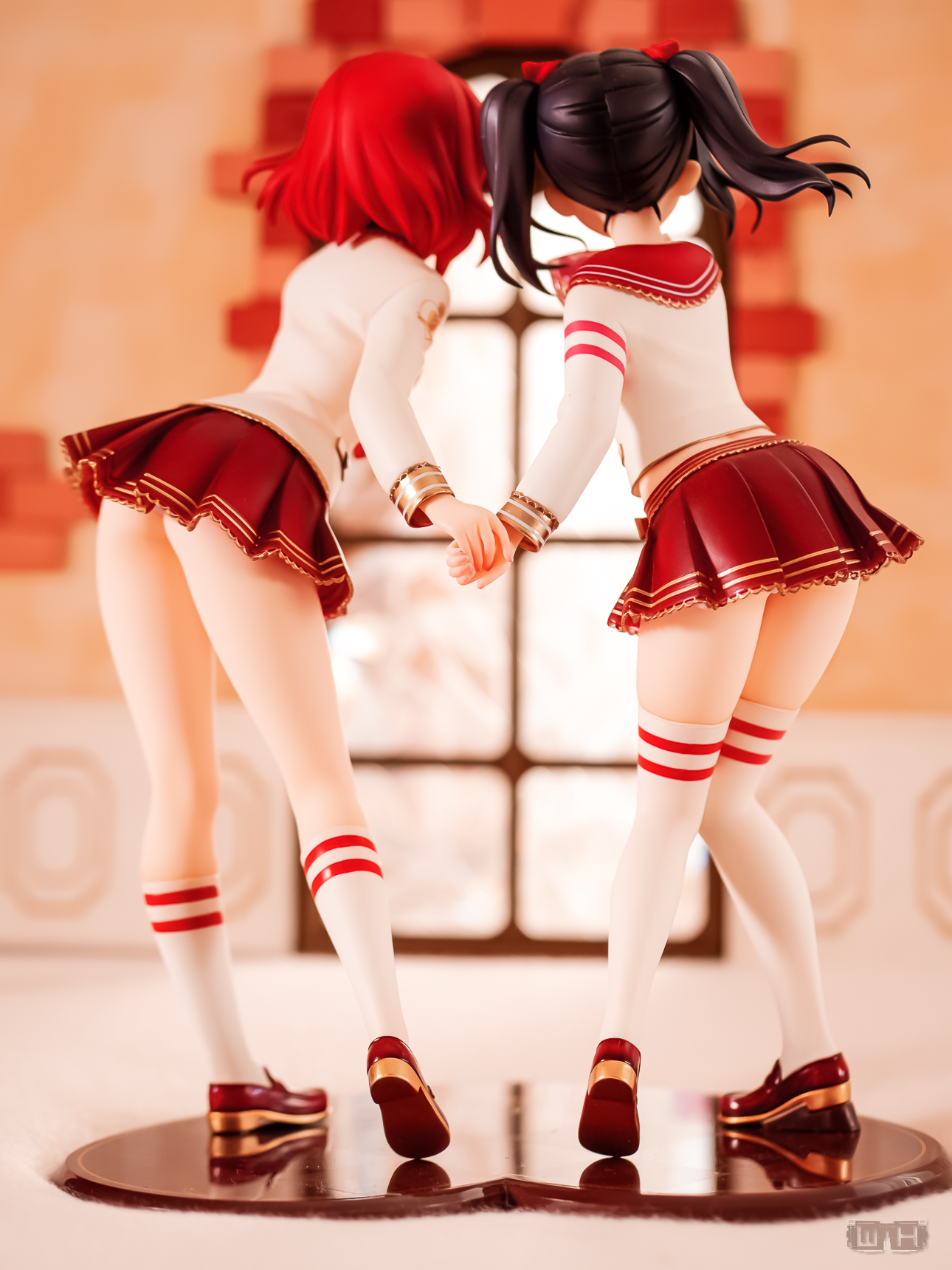 One last thing … I don't know what kind of underwear they have on ! I still have that surprise waiting for me when I open the box !
They are innocently white lol
Anyway the burgundy red skirts have a pleated design and the golden lining is especially nicely done, Nico's skirt says Happy Valentines and has a heart at the top, the level of craftsmanship is quite impressive.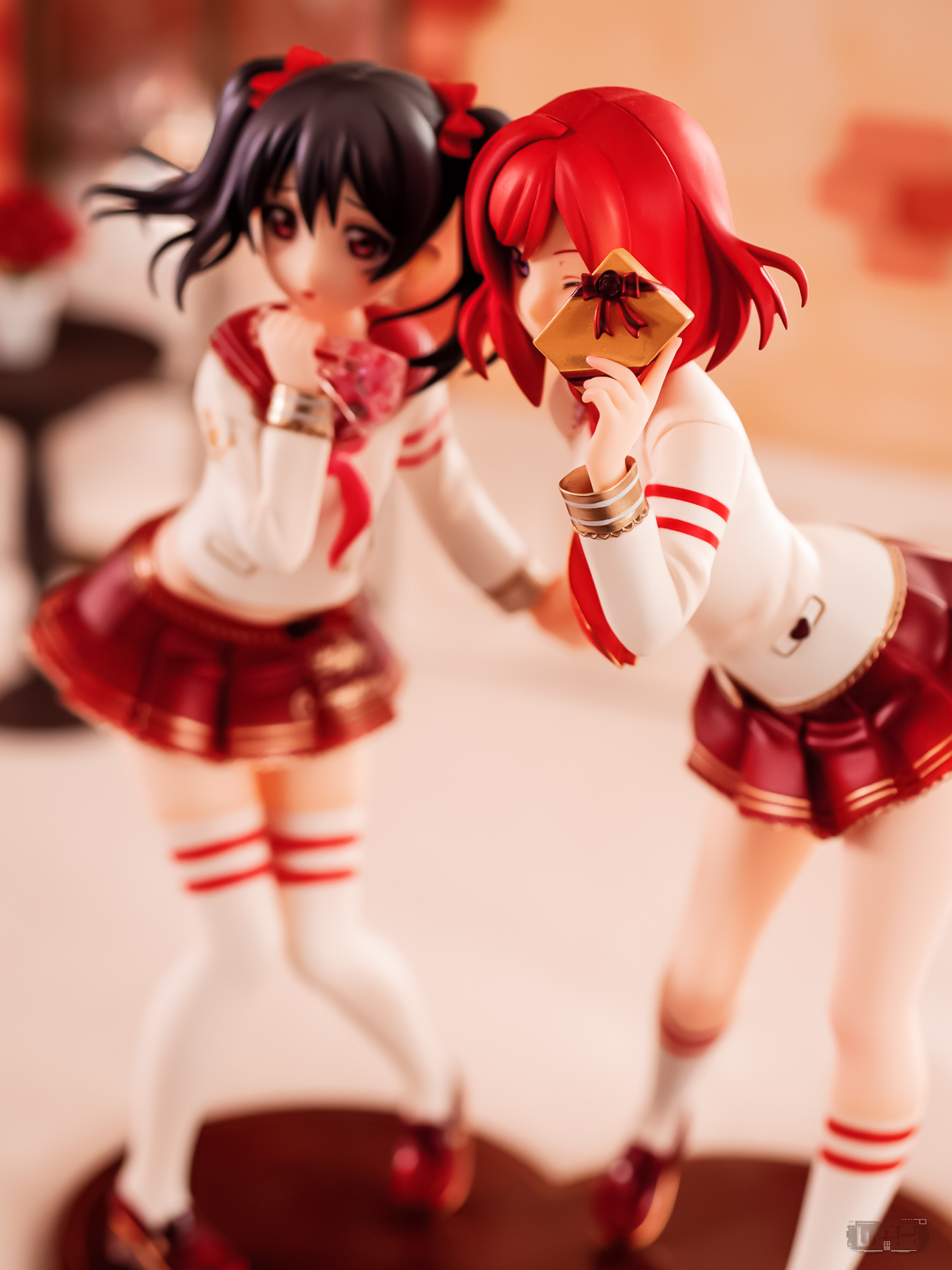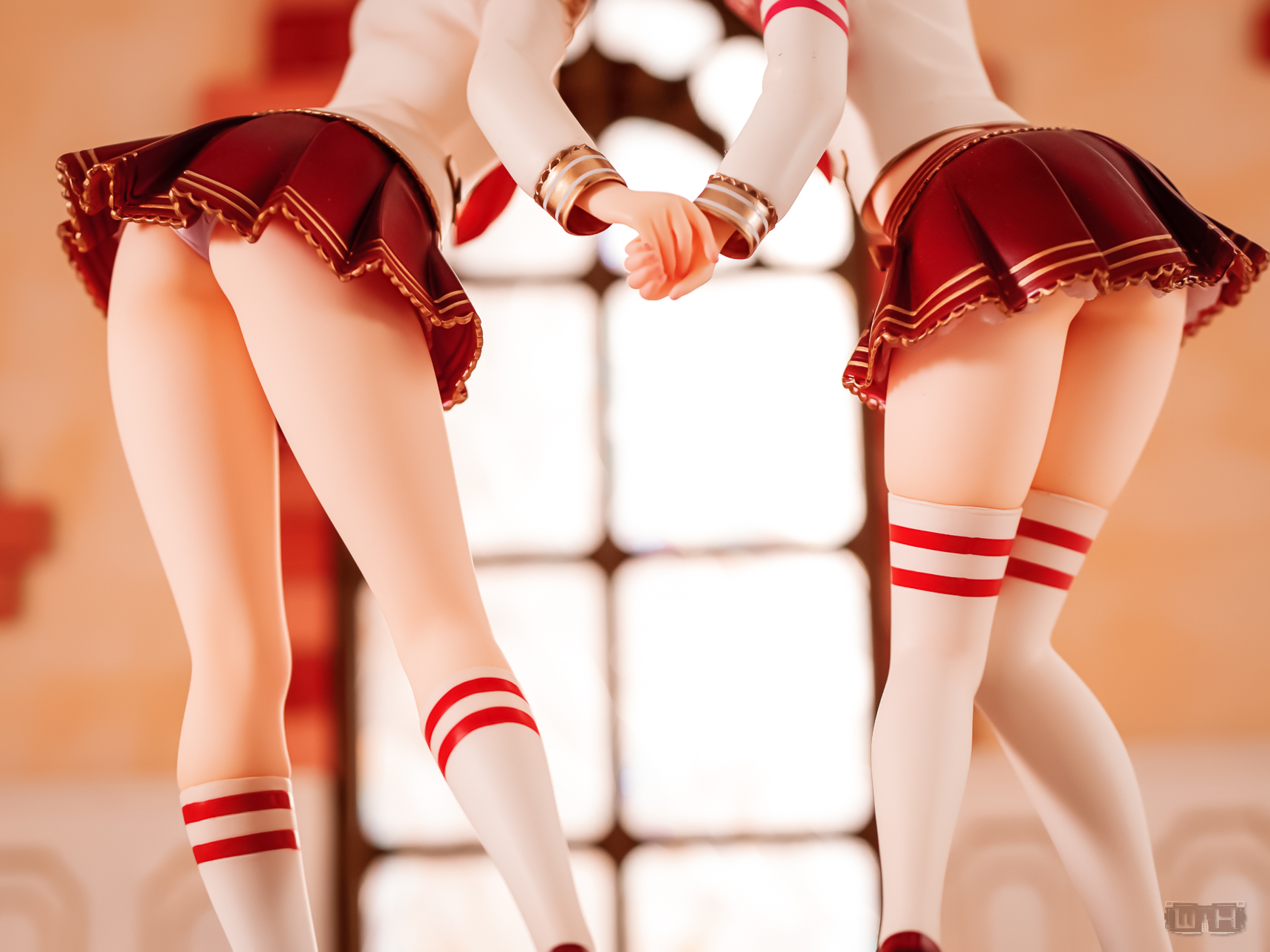 It's amusing how Nico looks all shy and flustered, while Maki appears chilled and relaxed. I like how it look like they want to hand over choco to their owner, in this case me.
As you probably noticed both girls have different kinds Valentine's gifts, Nico has probably self made cookies and sweets in a transparent bag and Maki bought some fancy chocolate.
I really like the candy bag Nico is carrying. It looks really well made and detailed. I wonder if the material is rubber or plastic? It's great how they inserted all those different sweets inside!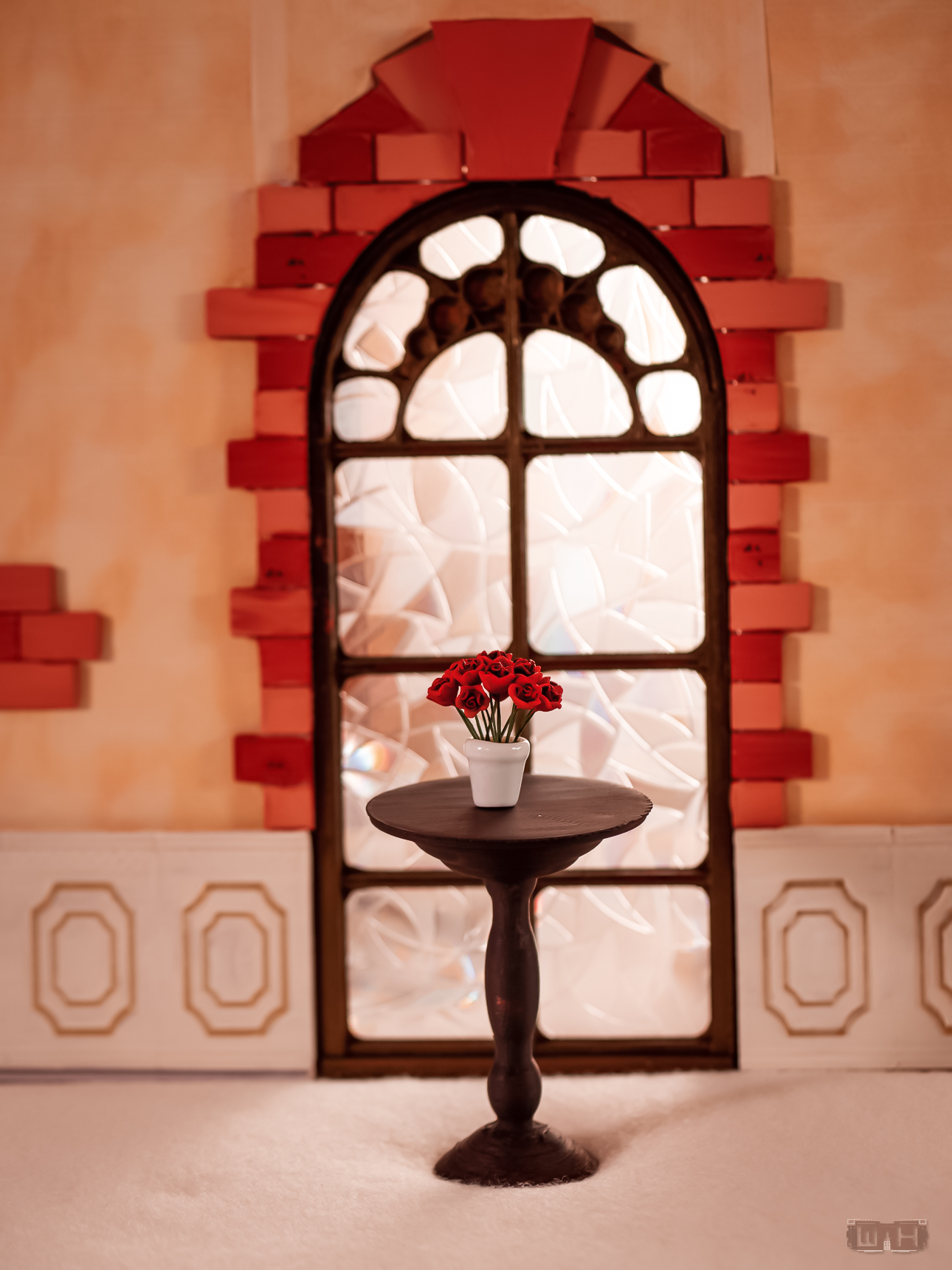 Nico turned out especially her short petite body is adorable, her thighs appear slightly plump and squeezed, combined with the thigh highs Nico's legs look indeed very attractive.
Both stand on one big heart as base, the golden letters and glossy finish give it a high quality appearance. Of course you could only place one of the girls on the base, but when you would have so much dislike for either Maki or Nico, you should better buy a different figure.
Overall, I simply have one complain and that is about Maki, to me her winking eye is on the wrong side, especially for the light setting it is very difficult when the open eye is in the dark corner, they followed the illustration, but it would be much better when they hadn't.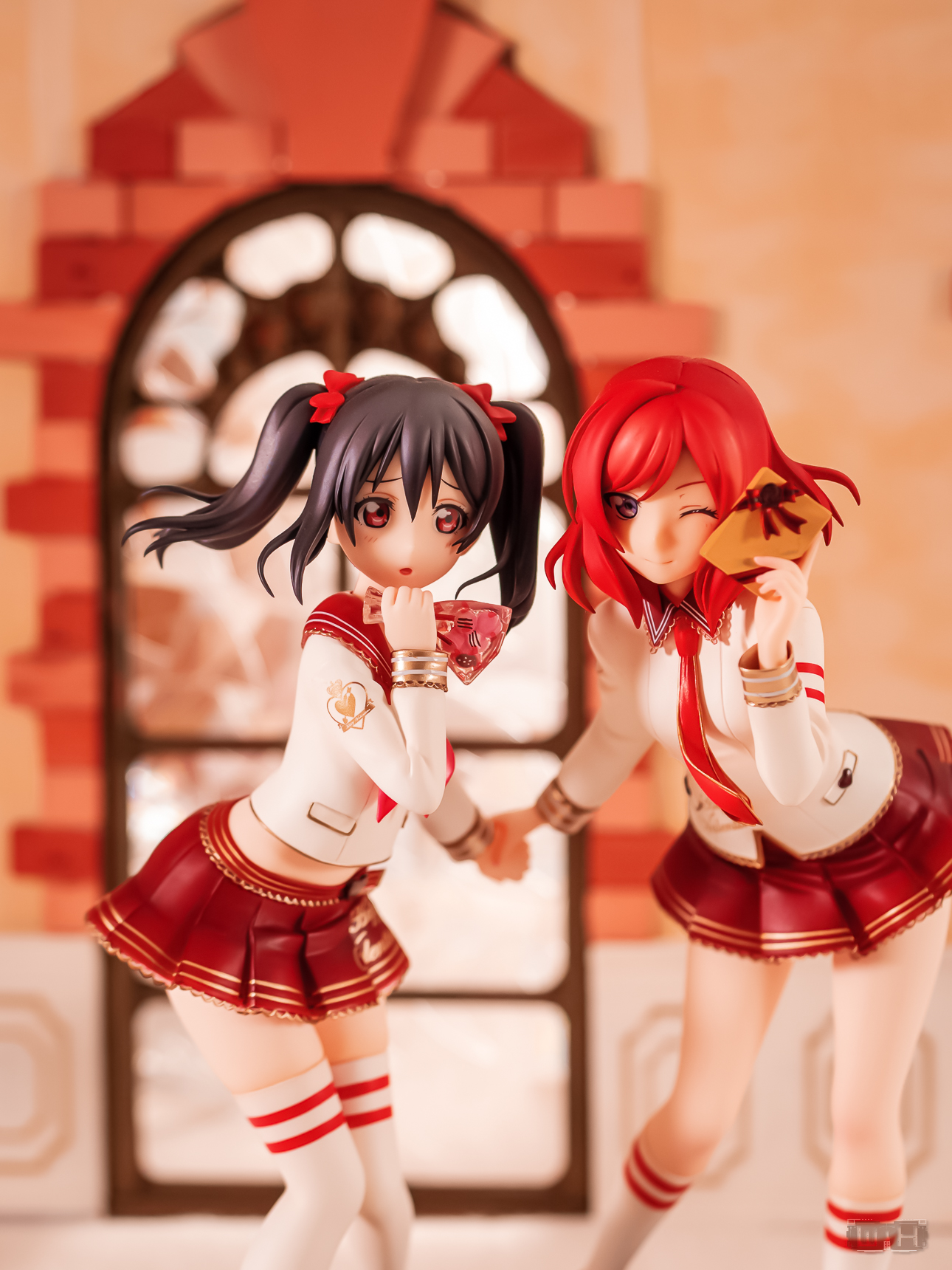 Final Words
Without a doubt ALTER's Love Live! School Idol Festival – Valentine Hen figure pairing of Nishikino Maki and Yazawa Nico is a beautiful figure combination. They look like the anime characters or perhaps even nicer. Their outfits look great and everything is especially detailed. The cream white and dark red colors are a perfect color harmony that nicely match with the Valentines theme. It was a somewhat expensive purchase, but for the ~ 20.800 Yen you receive 2 beautiful figures from the Love Live! franchise in an enchanting holding hands pose.
Overall one of my favorite figures from my collection that have street-smart clothes.