Today I will show you Momose Asuka, a figure based on the November 2013 cover of COMIC HOT MILK.
Momose Asuma was manufactured by A+, a company known for making curvy figures with big assests.
The figure was sculpted by Ryuusuke, she is scaled 1/6 and measures 29cm in height. She stands on a clear, nearly 1cm thick acrylic base, I've never seen a sturdy base like that, but it supports the figure very well and looks nice.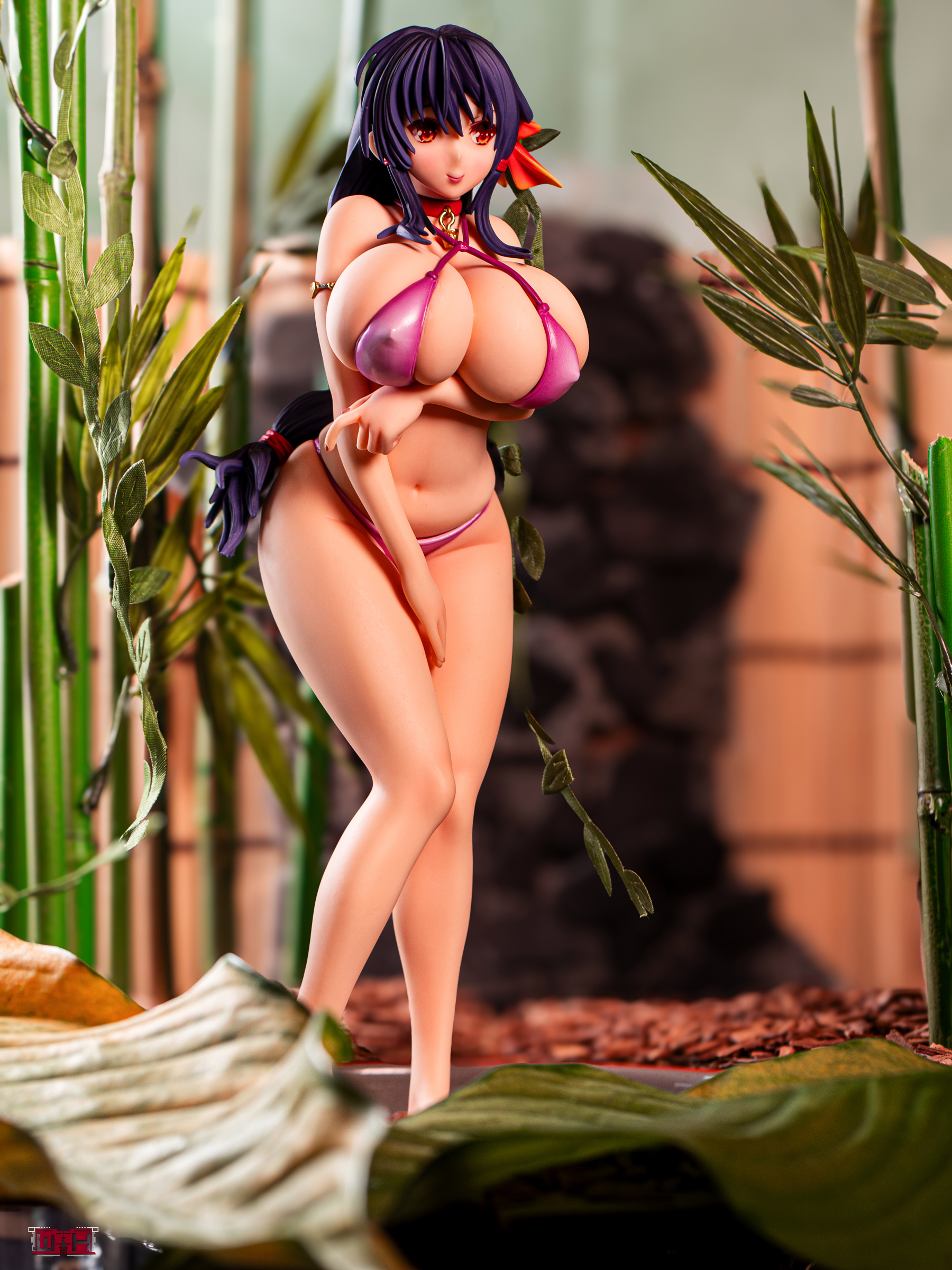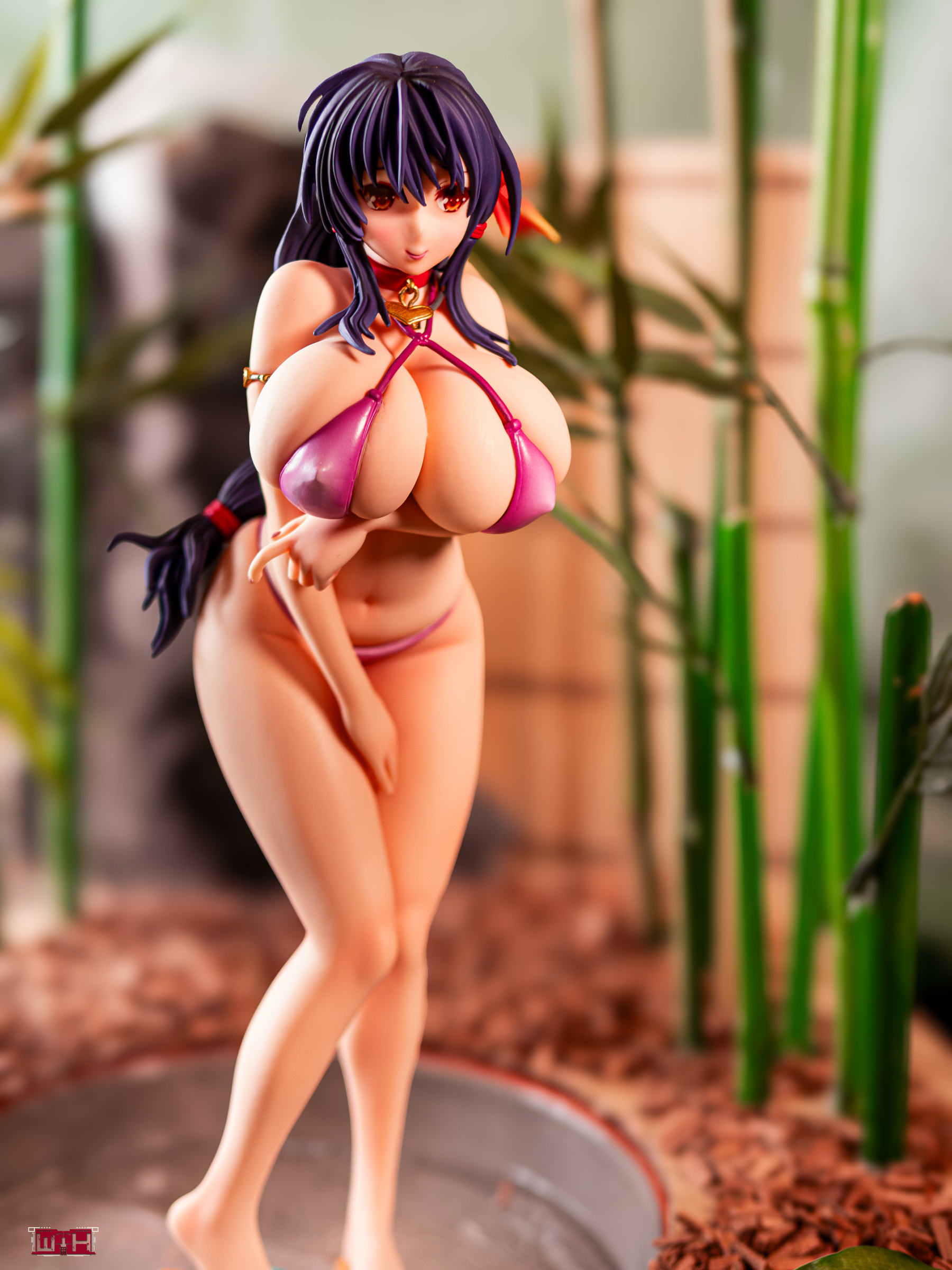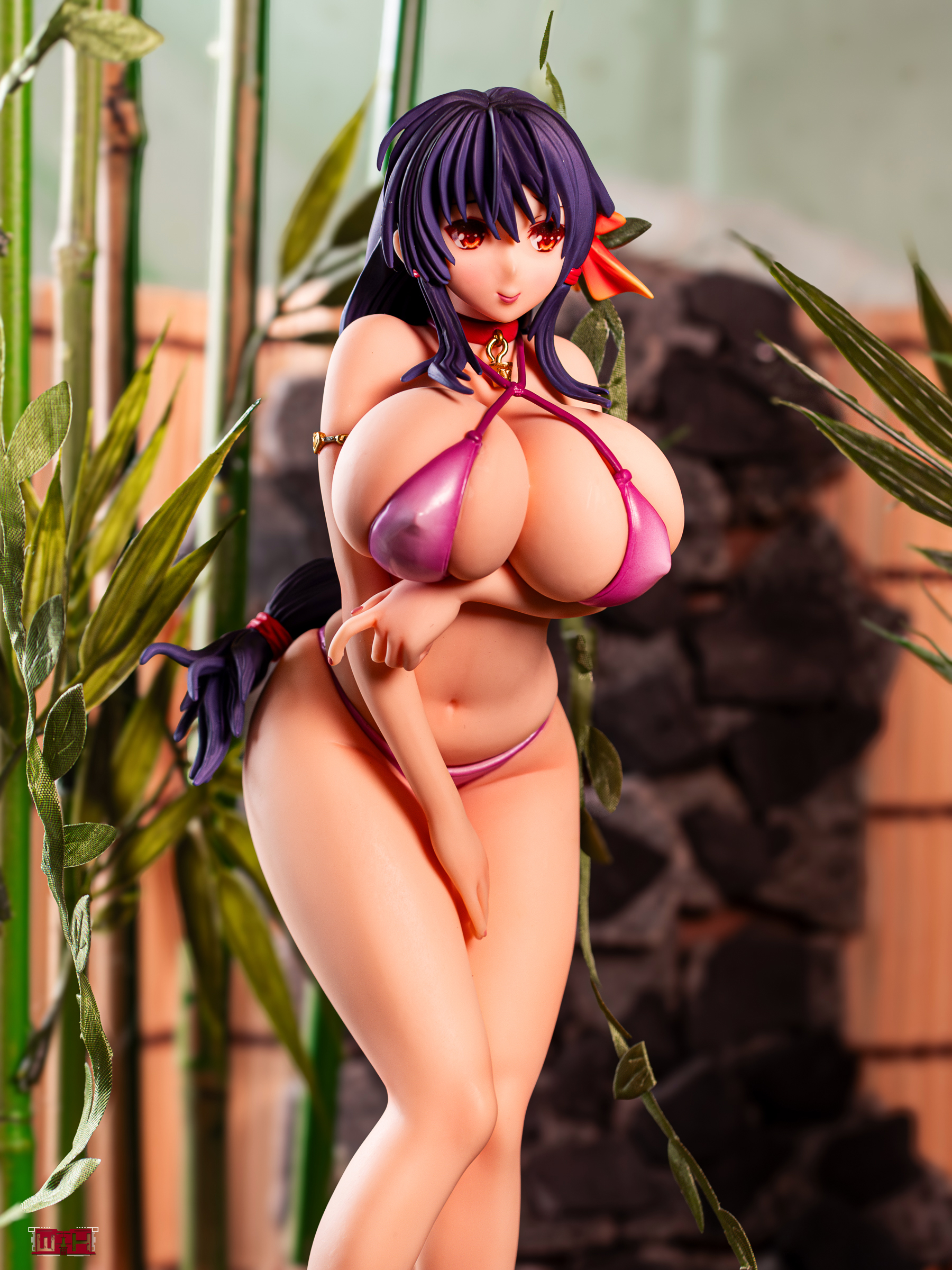 The release date was in late December 2018, I ordered the figure shortly before the release, the updated pictures on AmiAmi were quite appealing and I couldn't resist to order this charming figure.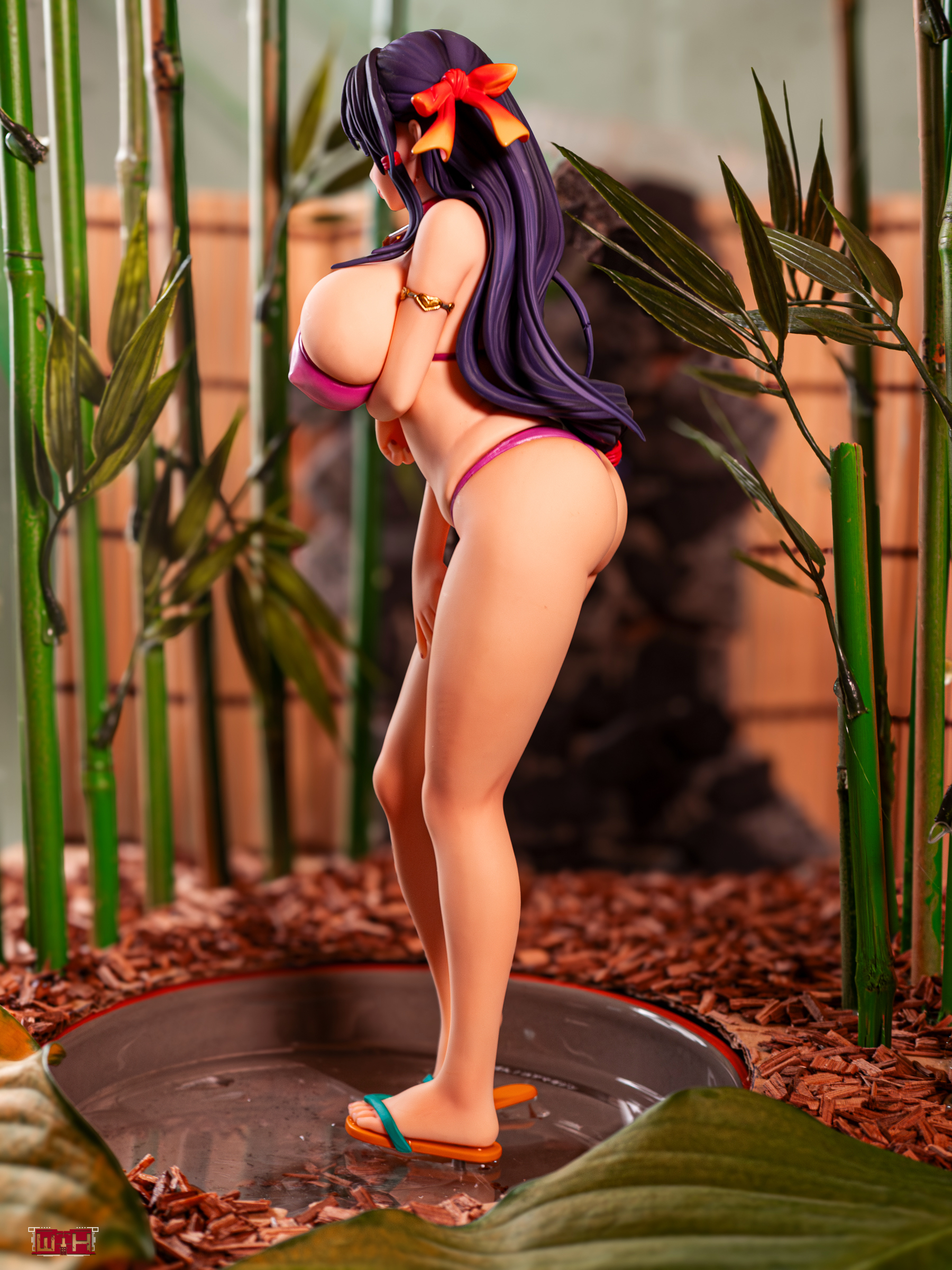 Obviously, Momose Asuka has huge boobies, I probably never bought a figure that busty before, but I liked the overall concept of it. Her body is overall a bit more of the curvy side and gives the womanly figure a soft appearance.
This figure has an exchangeable torso with arm, a necklace and a key. In the official pictures it was shown that the figure could hold the key in her mouth, but I couldn't recreate that, there was no explanation in the manual sheet.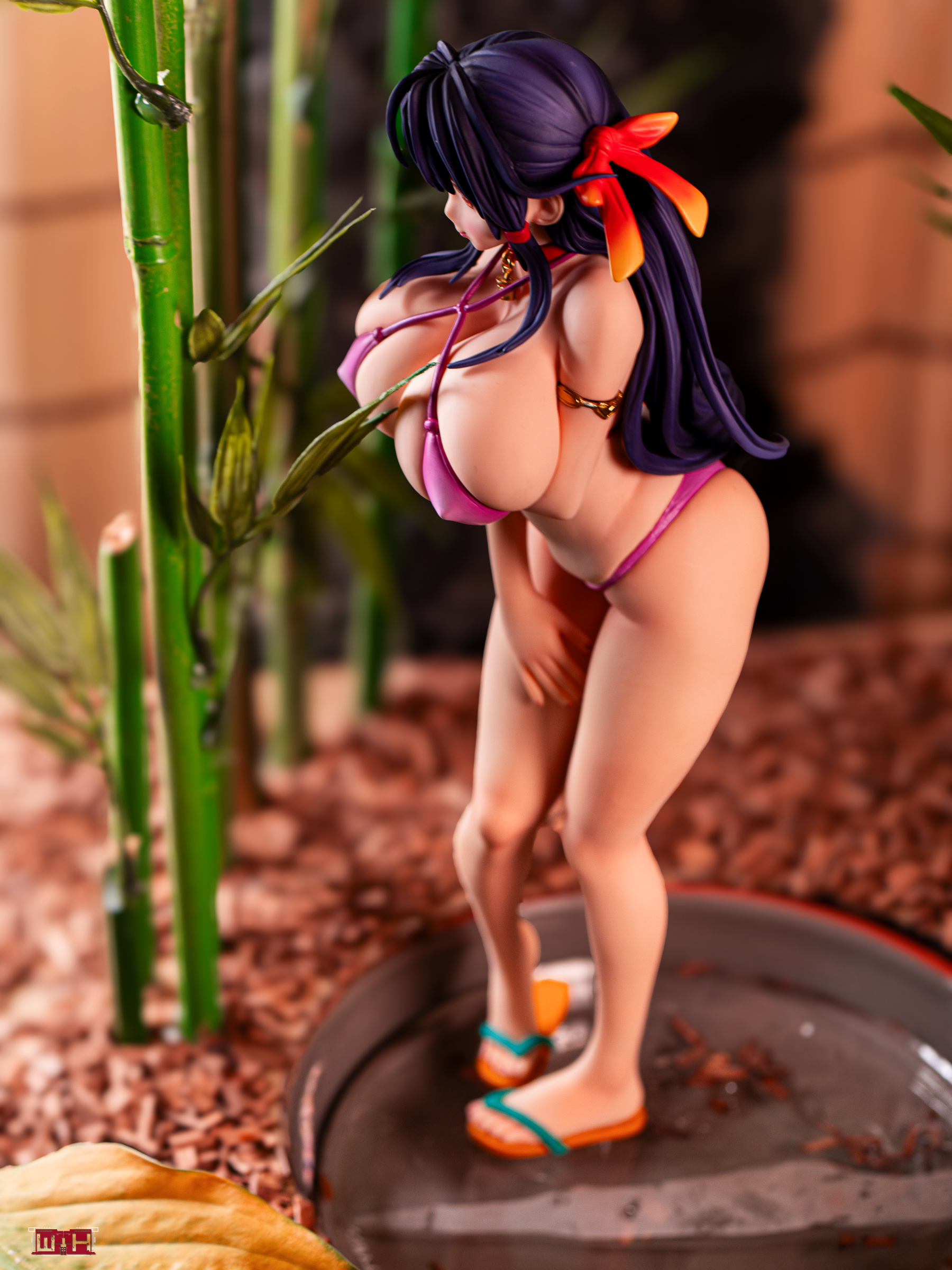 The figure wears a nice flirty expression on her round face, what I especially like is the interesting shape of her lips and the soft look of her facial features. Her eyes could have been really nice, but the eye decals unfortunately lack a bit of contrast for some reason, it's only obvious on the pc screen though, but otherwise I like her sweet face a lot.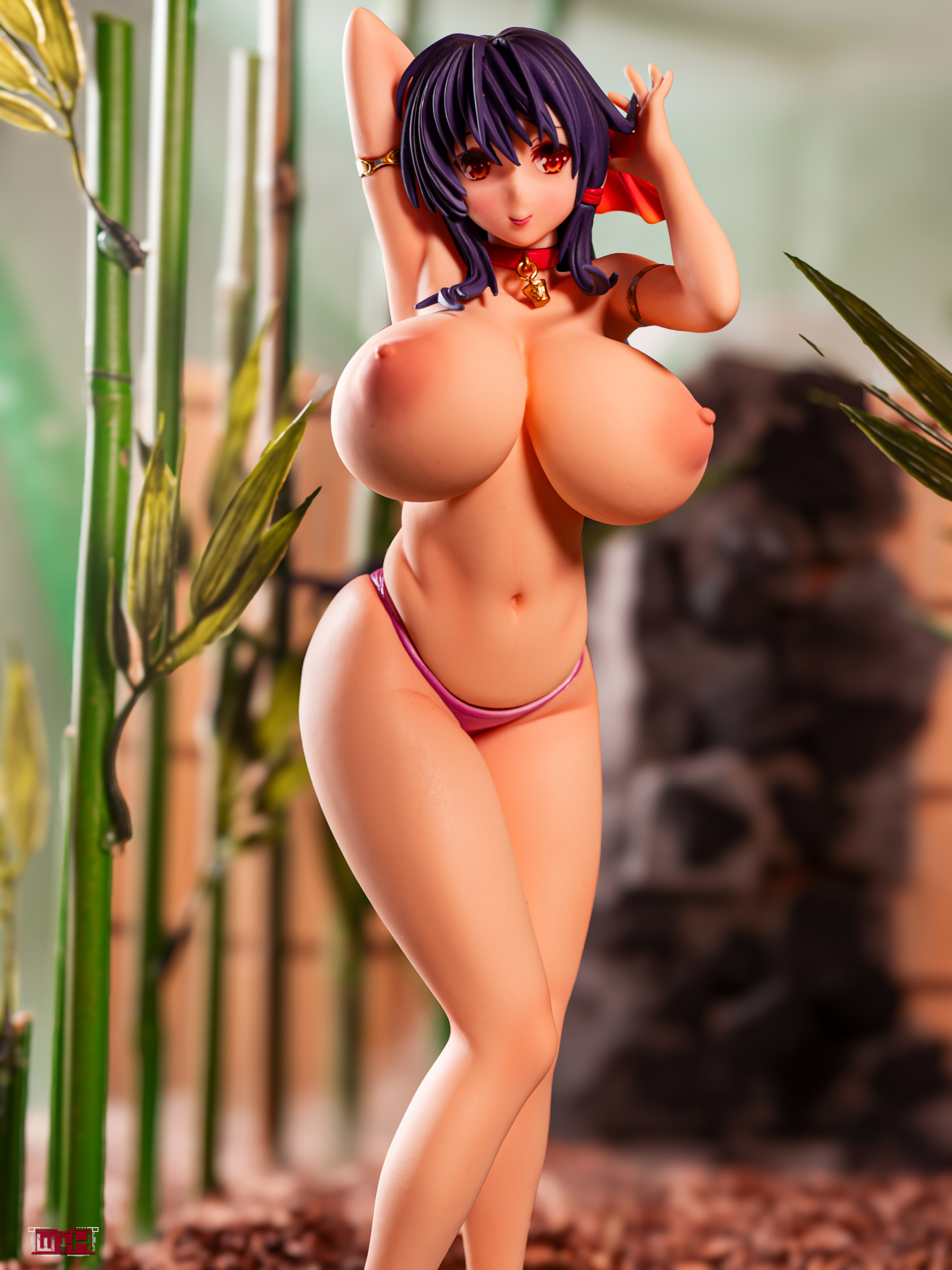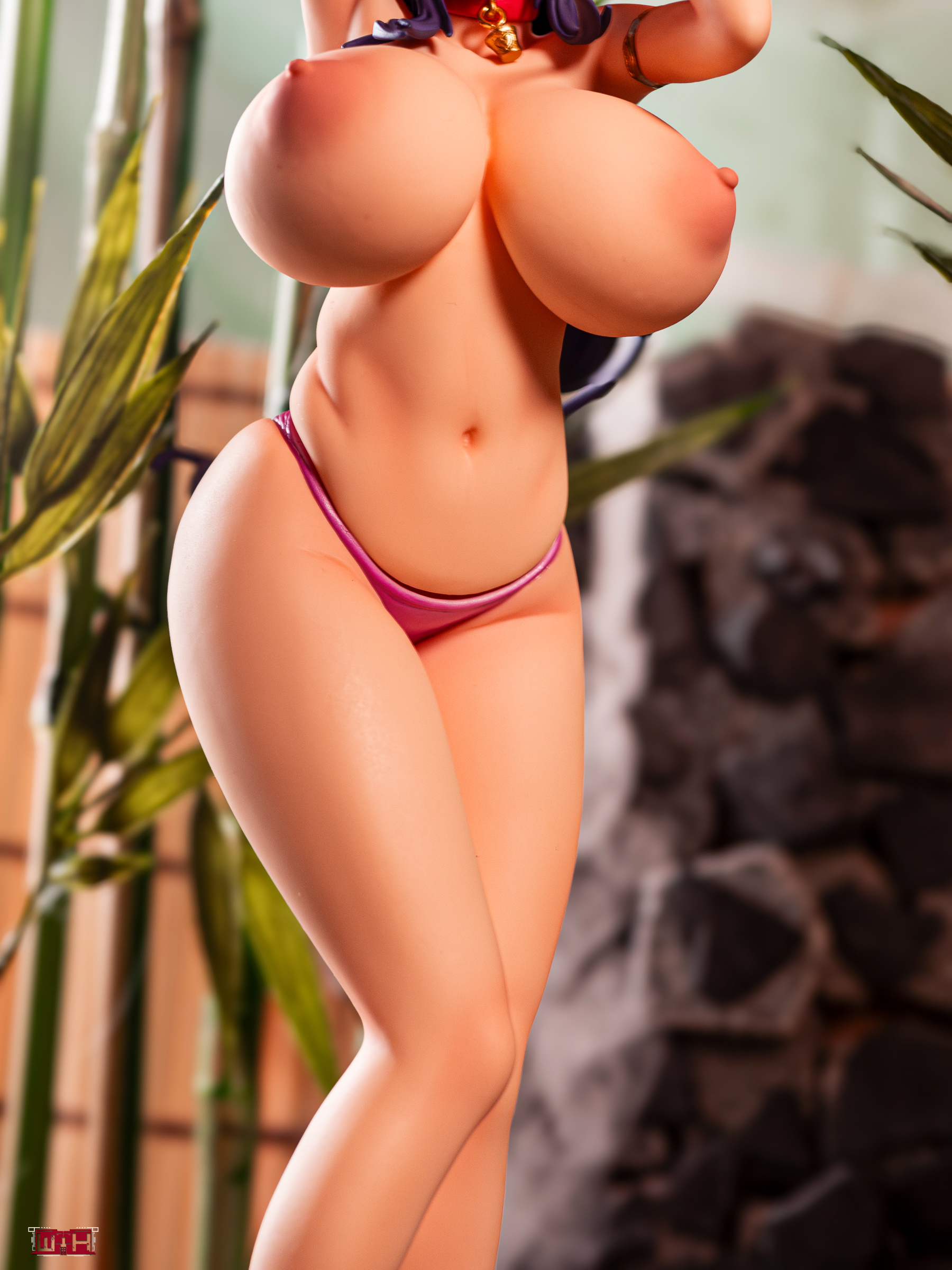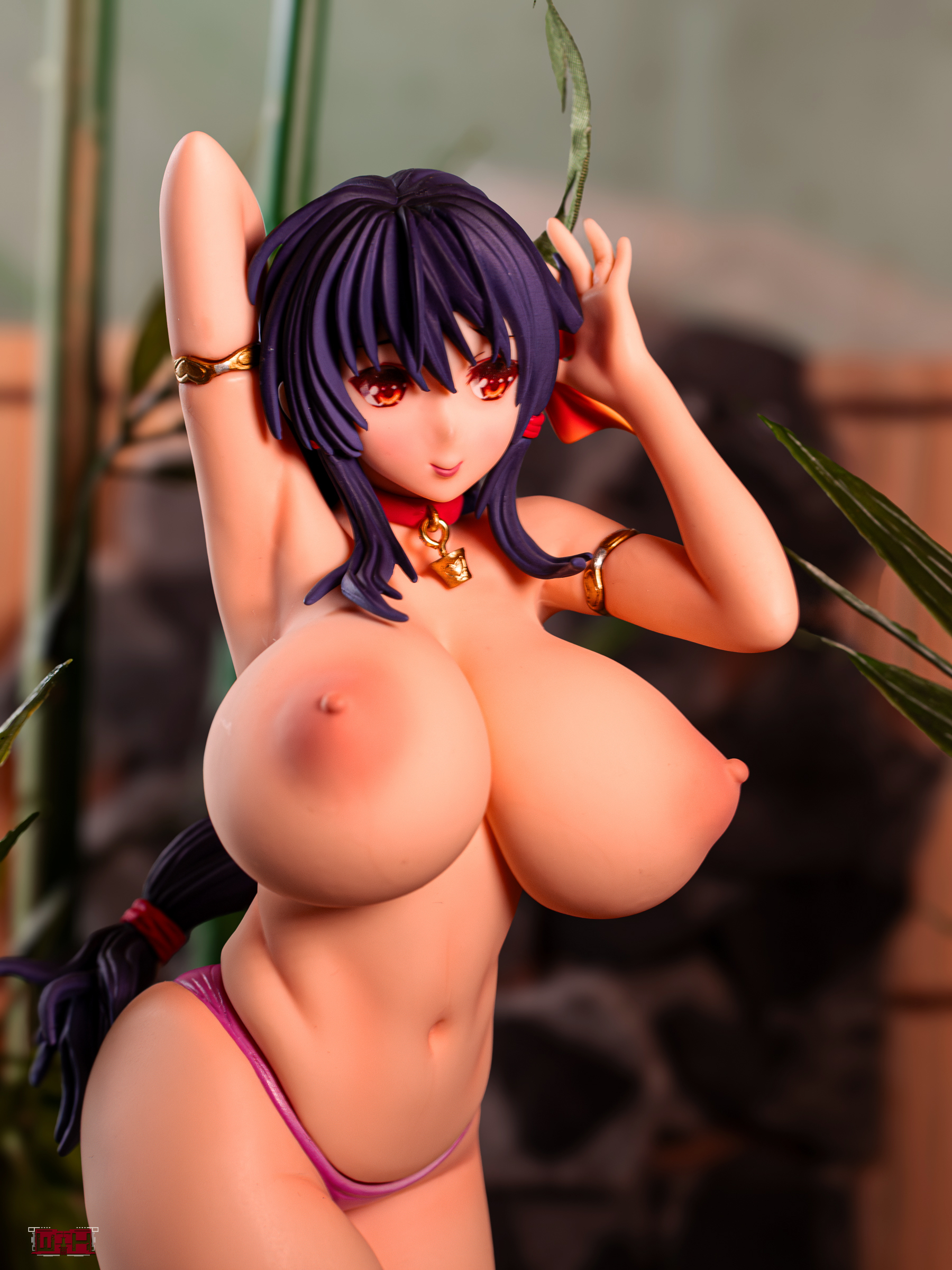 The dark purple hair is great, especially at the fringe, the deeply carved strands look quite lively. At the back she has a very long ponytail sculpted in a dynamic way. The hair is decorated with a simple red ribbon, at the side is a big ribbon with a red to yellow gradient effect, surely it could have been applied with more precision, but it's a cute addition to the pretty hair. I like to see decorative objects on womens hair and in anime it's a must have for a pretty girl anyway.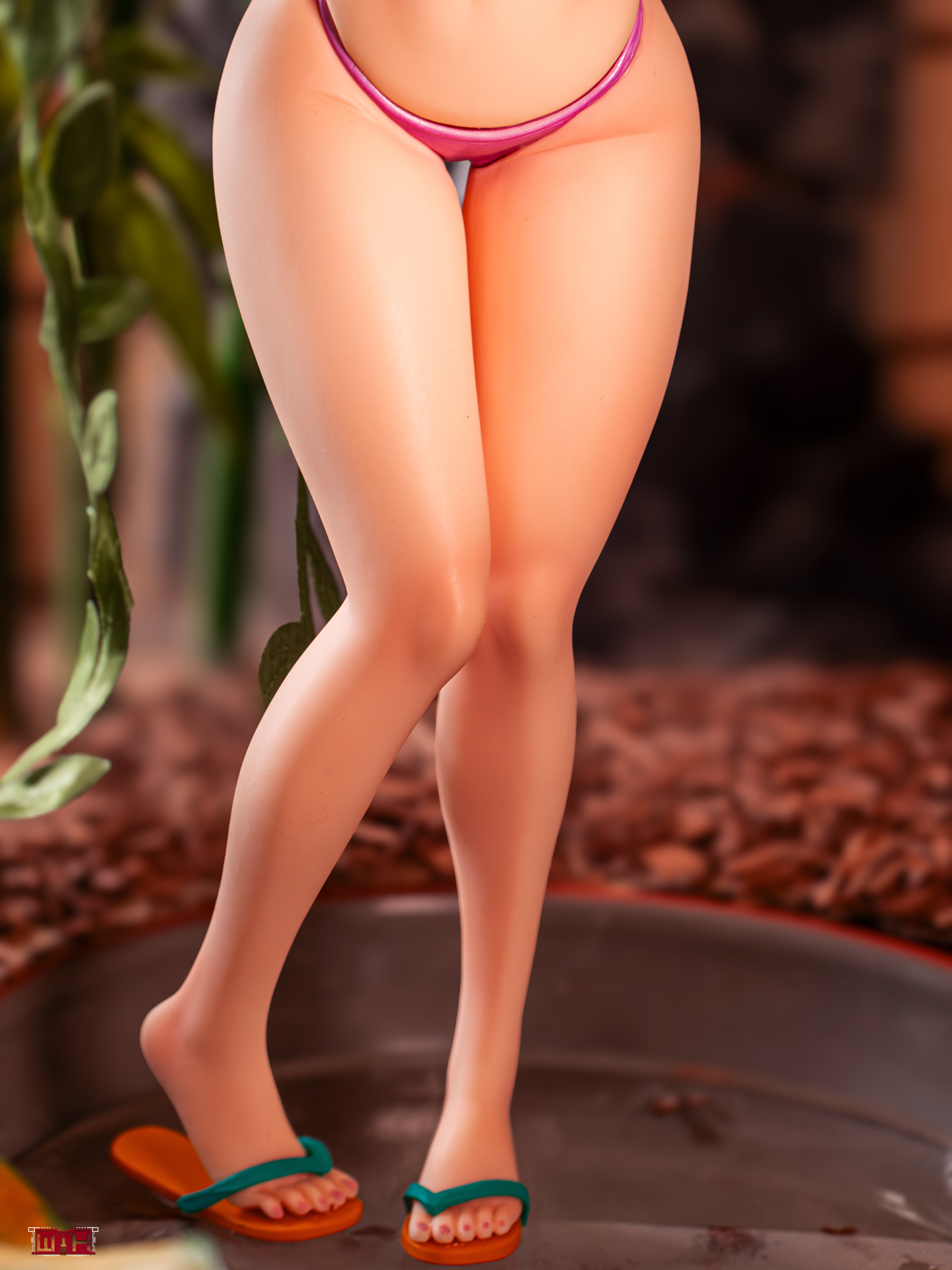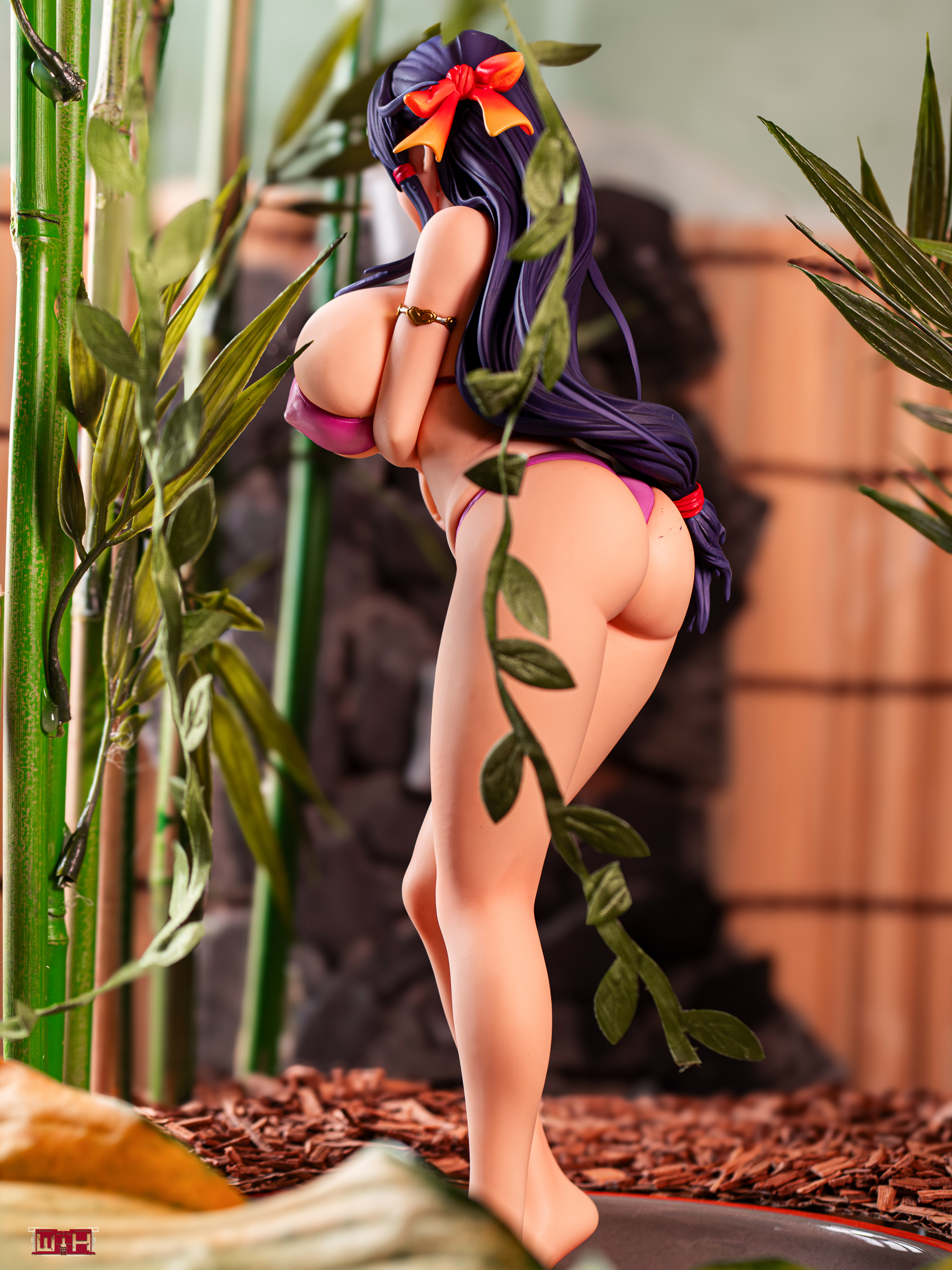 Around the neck she wears a red choker with a golden pendant attached to it, additionally you can put a necklace with a big golden heart around her neck. The figures outfit is a shiny, tight pink bikini with flip flops sandals.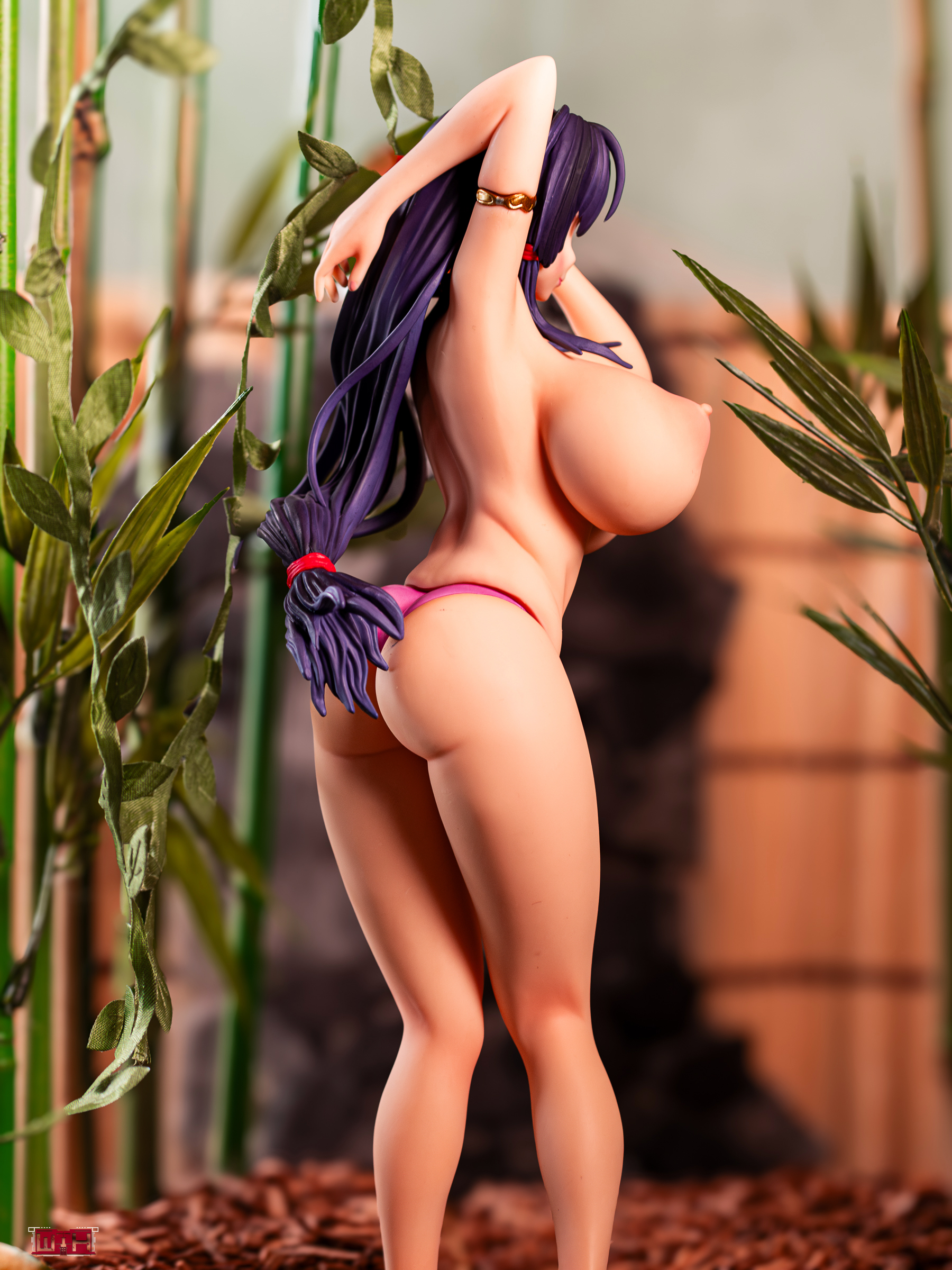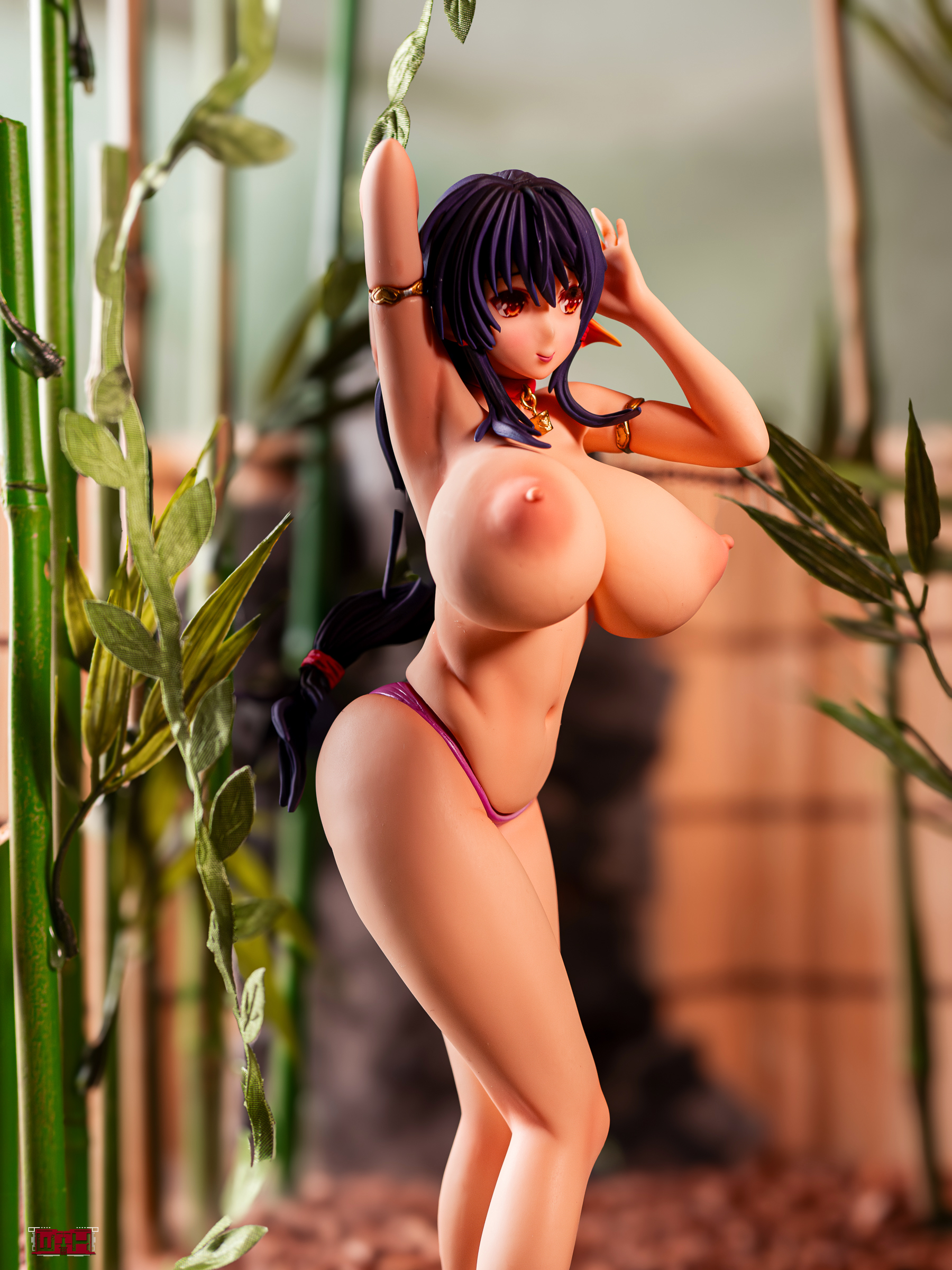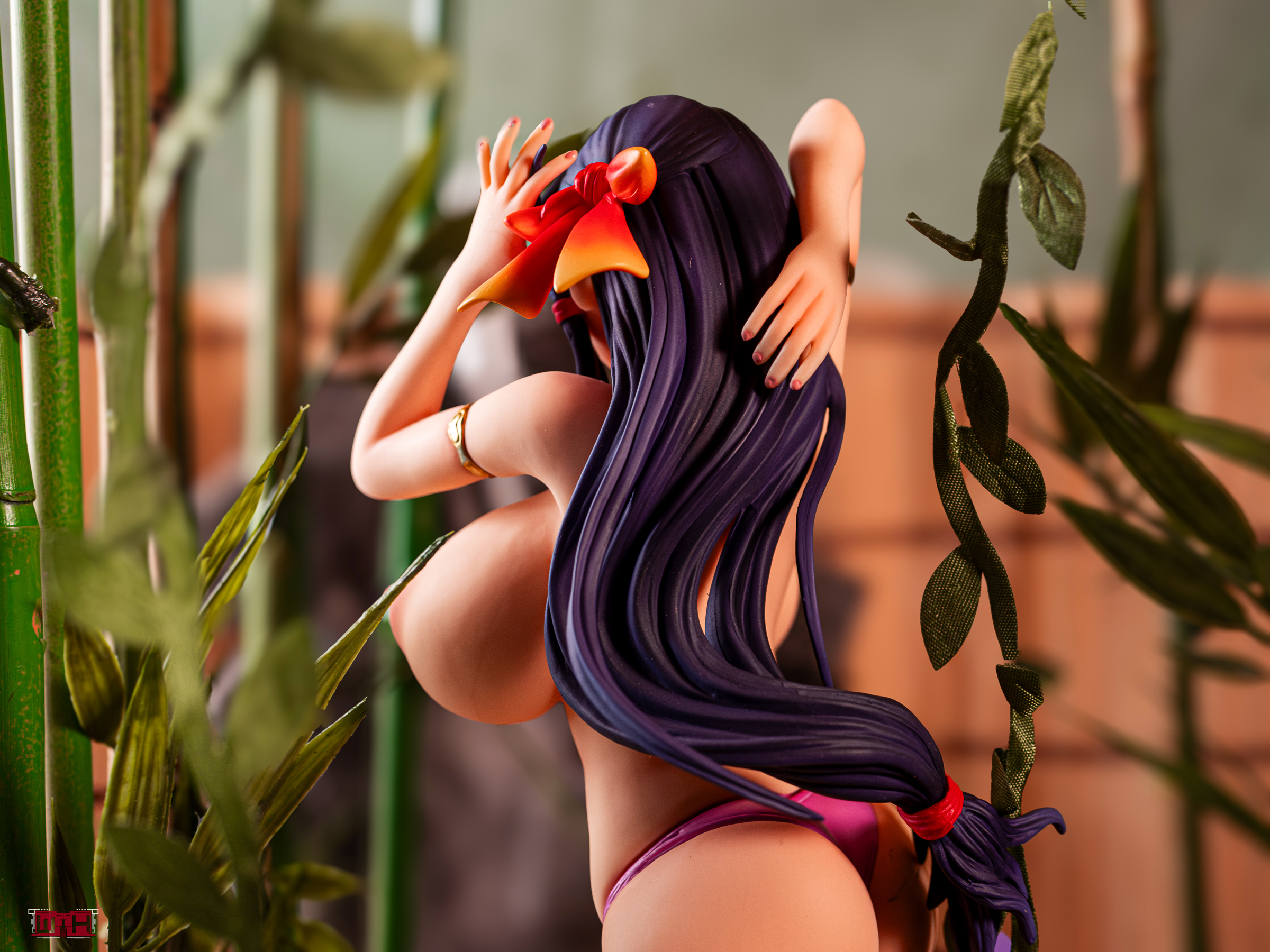 The dressed display option is actually more lewd than the topless one, her bikini top, which is several sizes too small has problems to hold all of Momose Asuka's amount of breasts, sideboobs everywhere, altthough the way her bikini top digs into her soft skin is hot. The bikini bottom though is the right size and highlights the figures nice round butt.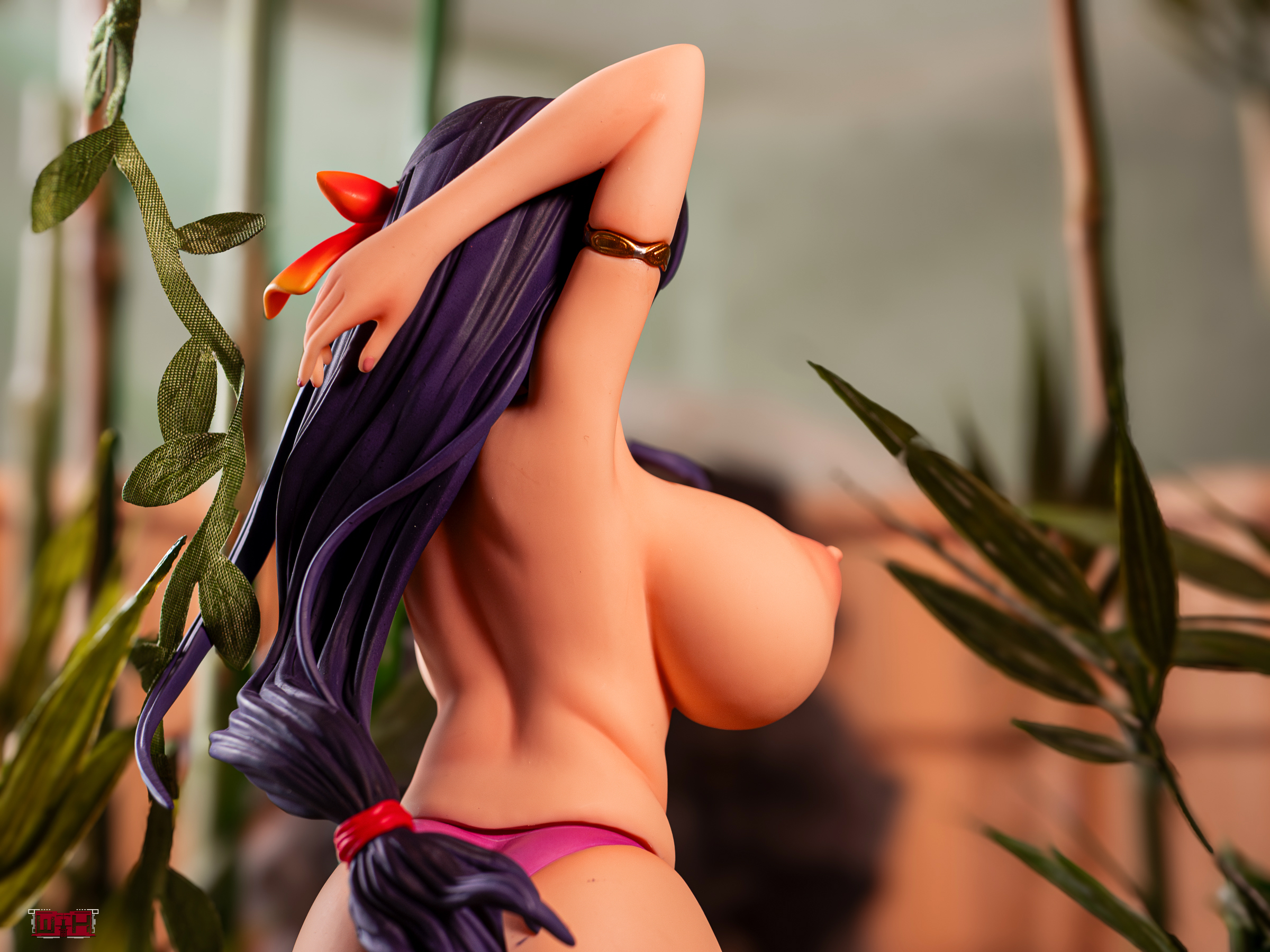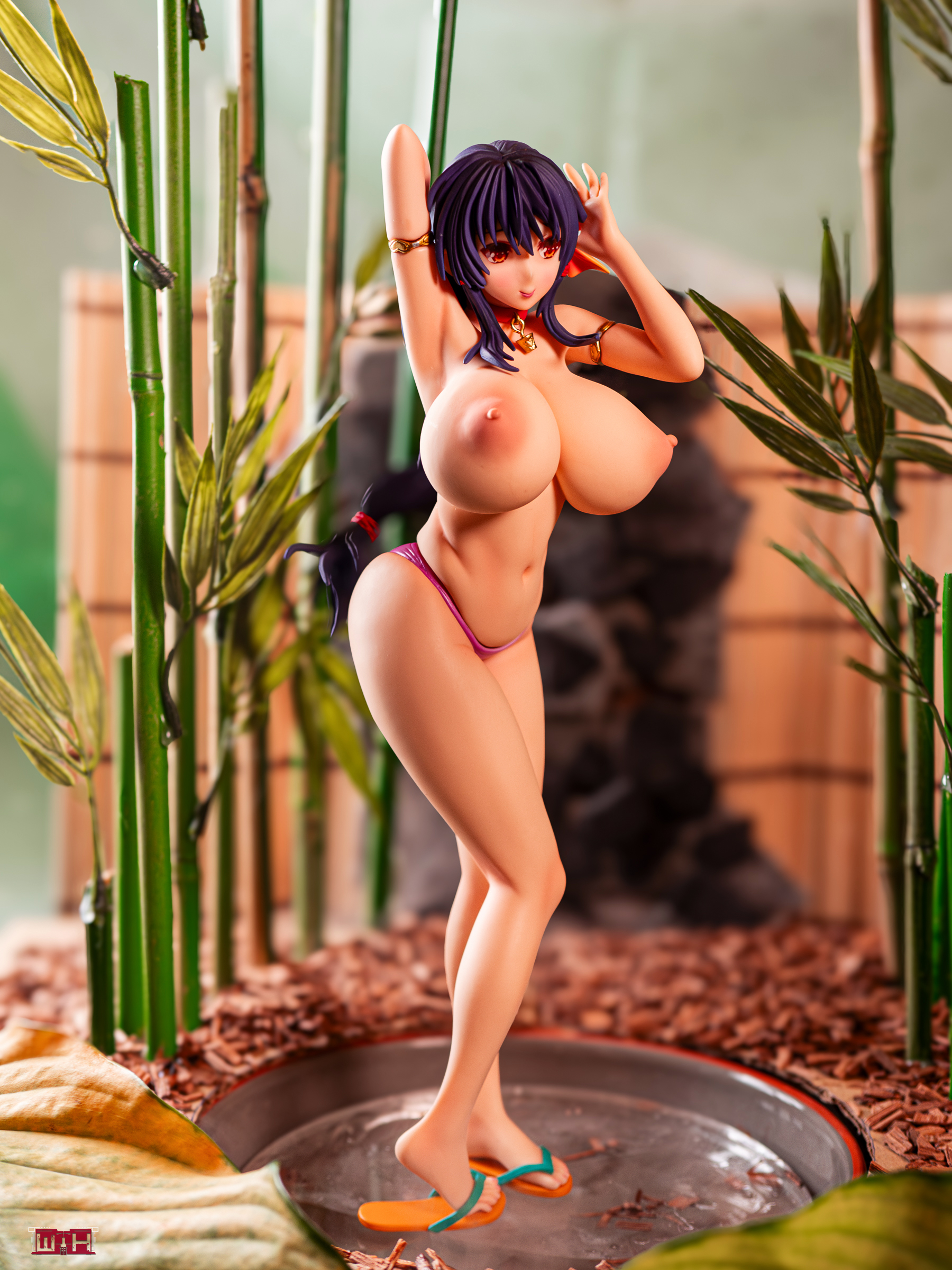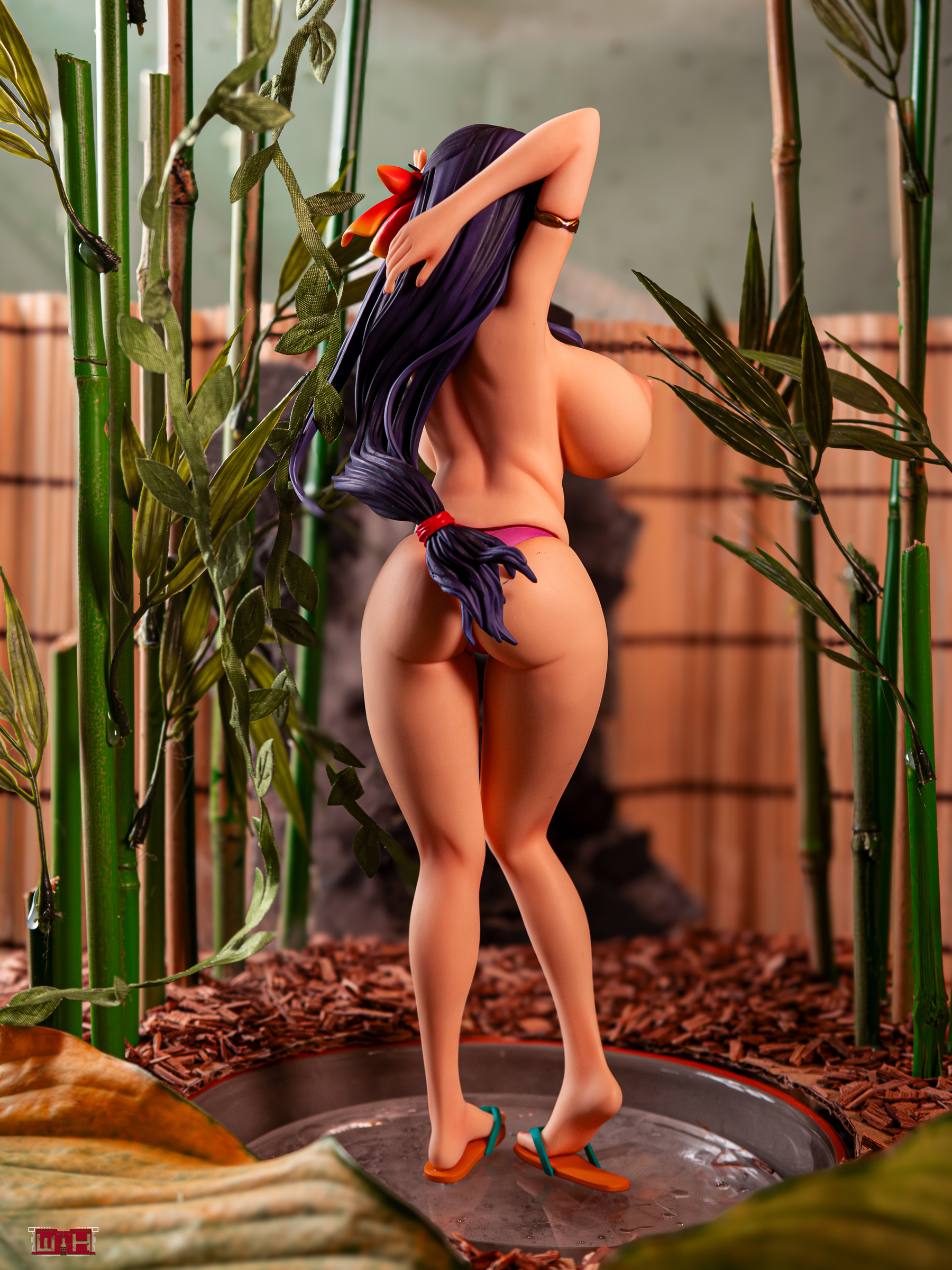 The second display option not only shows bare boobs, it also changes the whole pose of the figures upper body.
There she has an arched back and shows her, nicely sculpted sexy armpits. Putting the size aside, the figures boobs have a beautiful shape and with the slightly elevated areola and nipples are also very appealing. I like the proportions of Momose san, she is a very pretty lady. She has a slight belly, wide hips with a perfect round butt and plump thighs.
One could complain that the boobs are way too big, but it's simply recreates the style of illustrator Goban (ごばん) .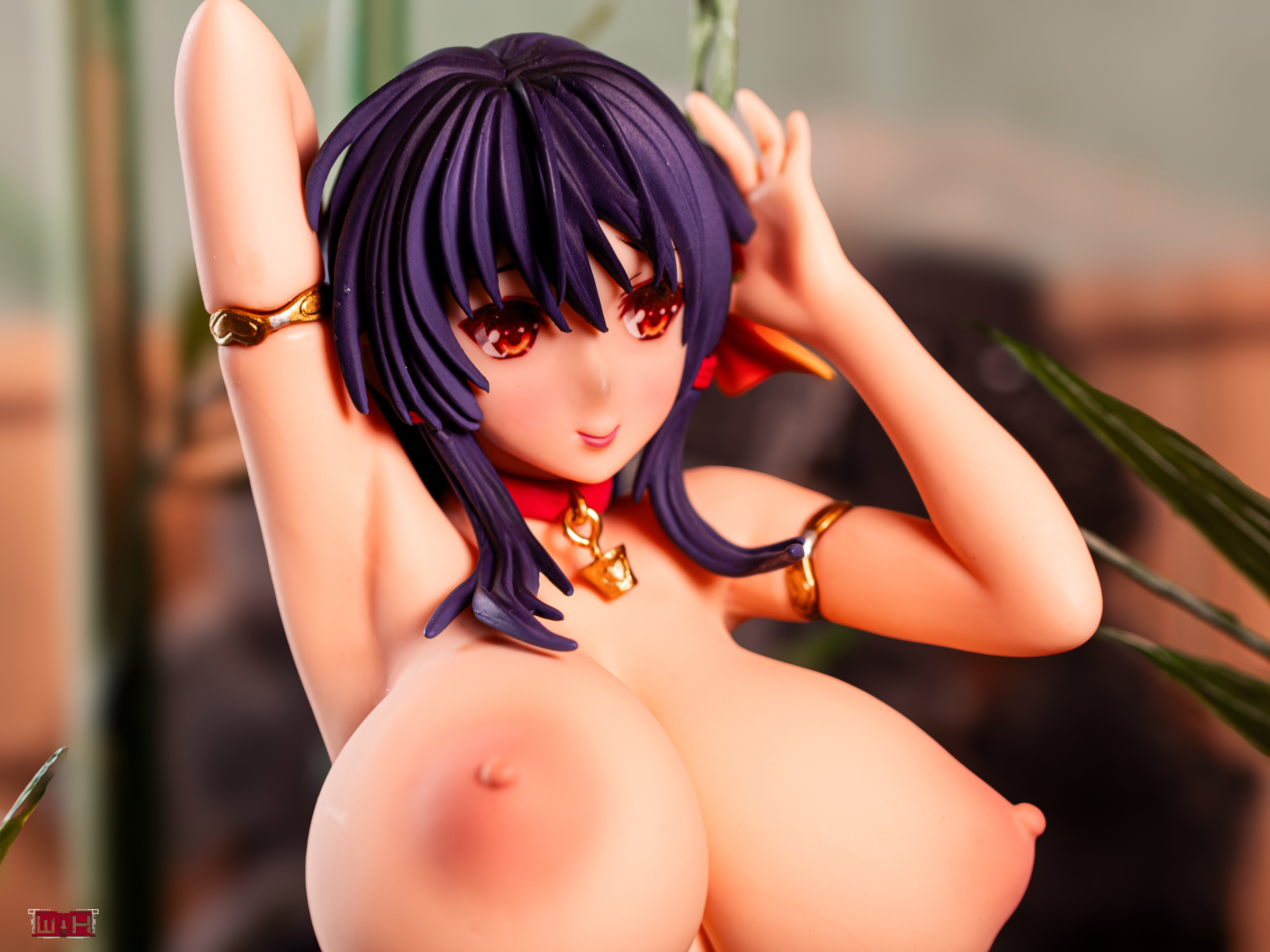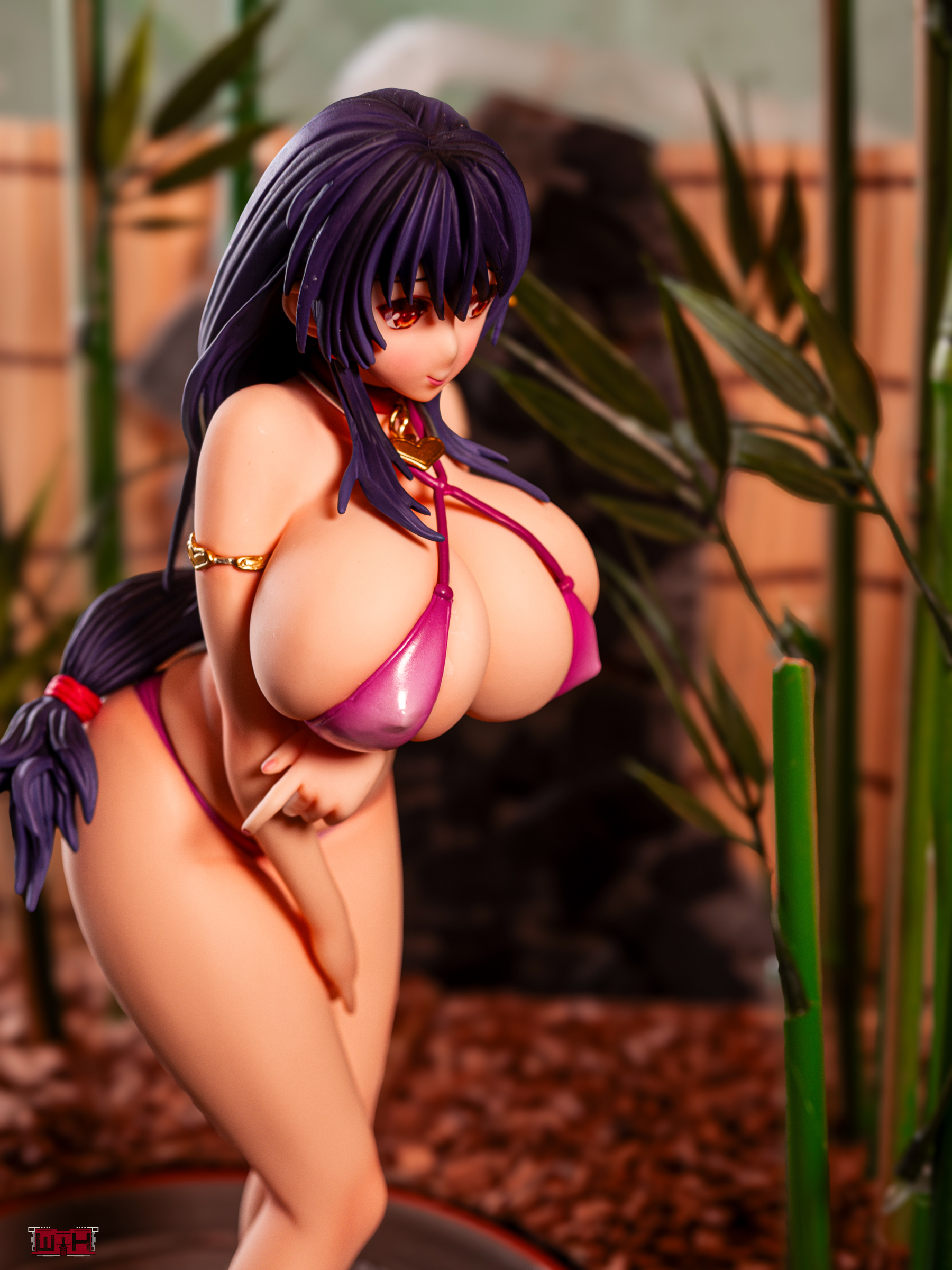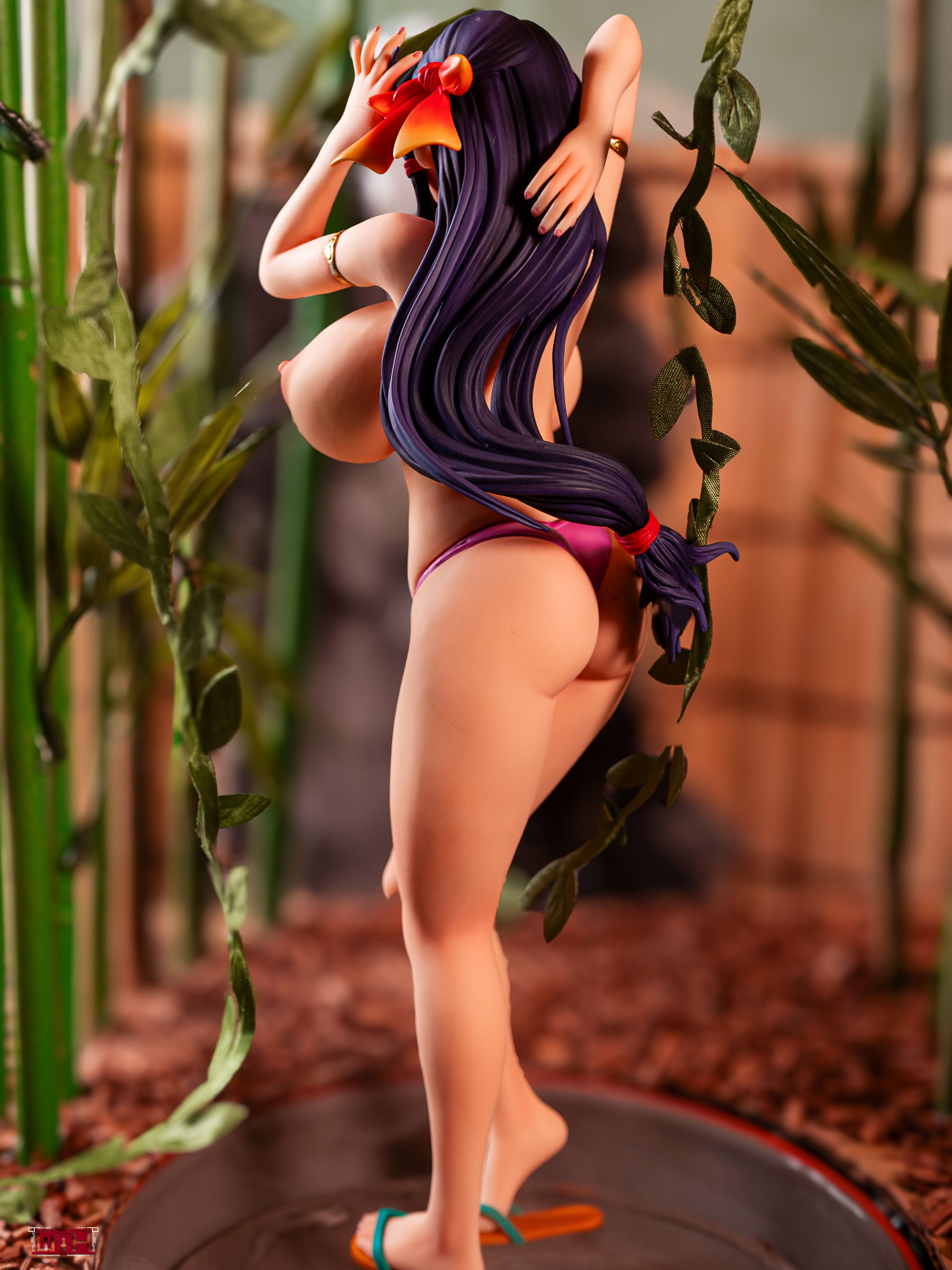 Final words
Momose Asuka is a charming figures in a summerly bikini outfit. I'm a fan of her round and attractive face with an interestingly designed mouth. The figure has a nice big size, her dynamite body is very appealing and I like this certain level of chubbiness. In my opinion her breasts could be a little smaller, although they are nicely shaped. For friends of huge boobies this would probably be a good choice. In the dressed display option it's sexy how the skimpy bikini top digs into skin. It's great that the figure comes with an alternative torso that not only adds nudity, it also changes the figures pose a lot. I prefer the half nude look.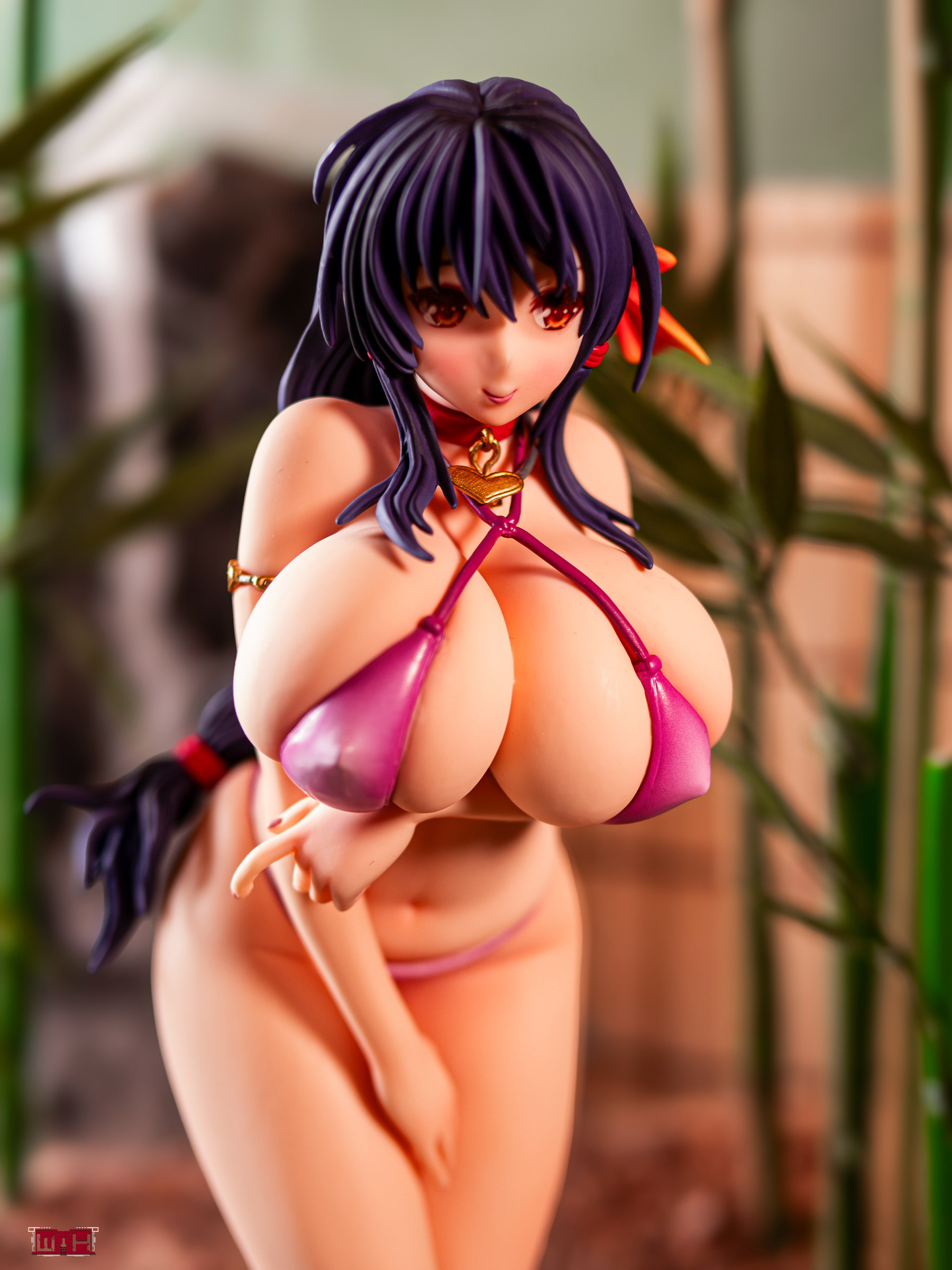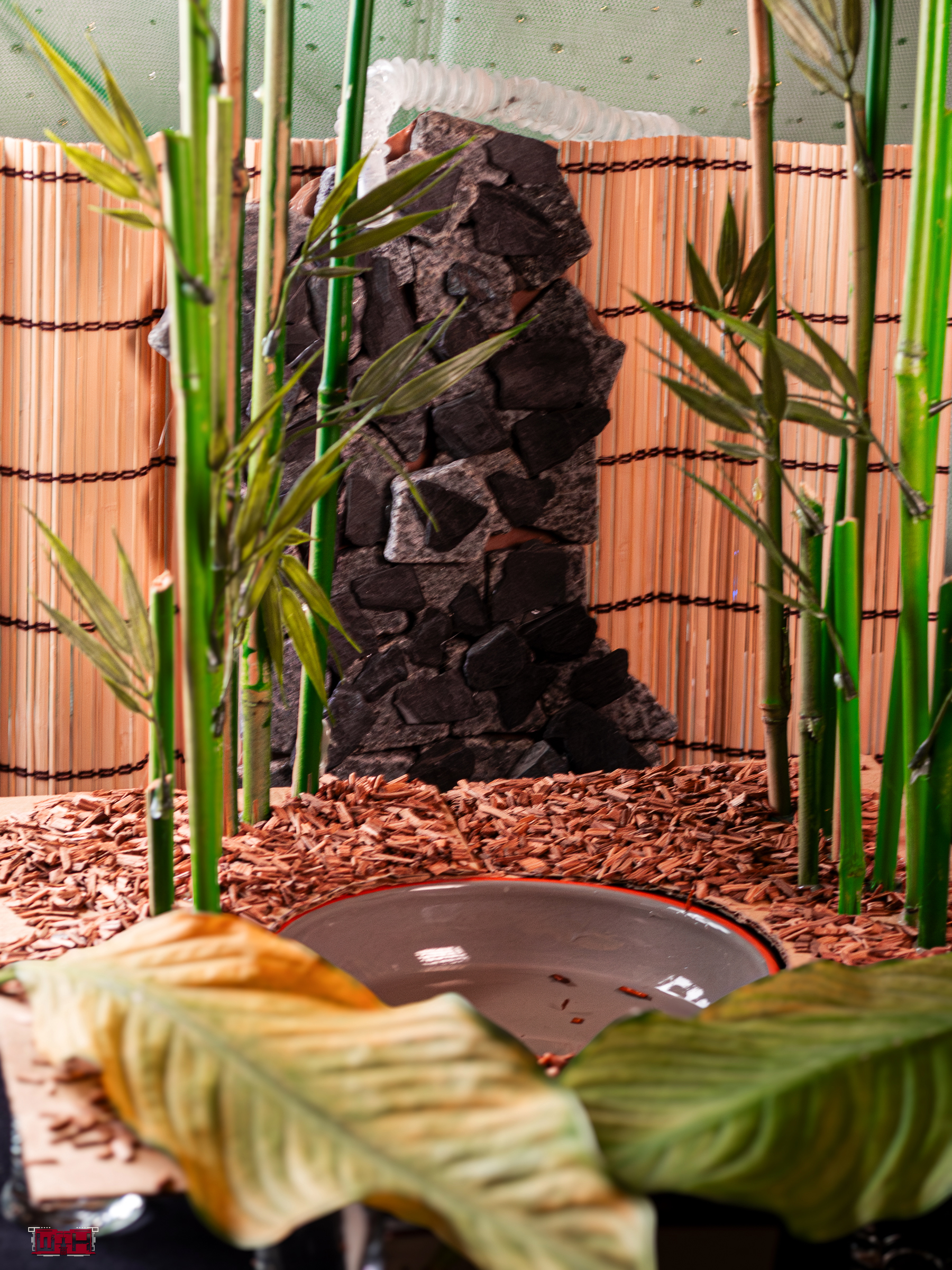 Of course the figure from A+ doesn't have the same quality as an Alter figure, but it's more than acceptable, the sculpting looks great and the figure has some really nice details. There are also a few not so good things about her, but for me the biggest weakness of the figure is the not very sharp eye decal. As little warning her hair can cause paint transfer, a general problem with dark purple paint on figures. In my opinion it's a very good figure of a very curvy lady.