Some weeks ago, a friendly mfc user sold me his Kirari – Dekacchu – Lovely Princess version. In summer 2013 Phat Company released this unusual looking figure. She measures 20 cm in height and is actually quite big.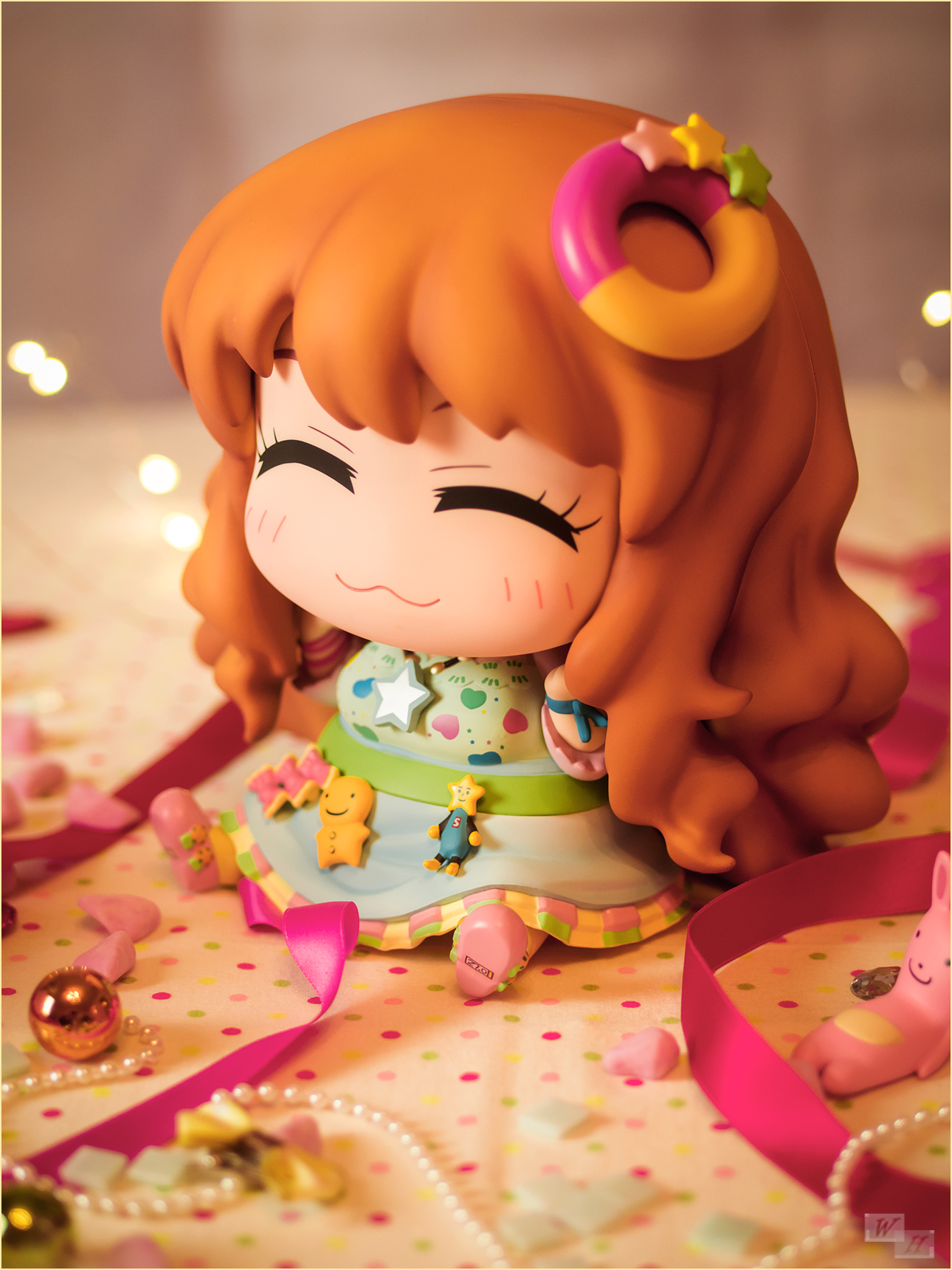 Dekacchu is a lineup of super deformed characters manufacturered by Phat Company, the Kirari version I got is the Limited Exclusive version. It is an adaption of the official card from the iDOLM@STER Cinderella Girls game. Yagumo Kengou turned it into something deformed and chibified, the final Dekacchu figure was sculpted by Kaiya Hajime.
Moroboshi Kirari is based on iDOLM@STER Cinderella Girls, the figure was released before the anime adaption aired.
I actually don't care much about the ongoing idol hype and the expensive merchandise, I mainly find it cruel that the voice actresses are "forced" to dance like their anime characters, only to give fans the total idol experience climax. Anyway some animes with this setting can be quite nice, the lively Love Live! Sunshine!! Season 2 as example.
Fortunately a friend convinced me to watch iDOLM@STER Cinderella Girls in the end, I hesitated quite a bit, all the things like being fake and the idols not writing their own songs, you know. To my surprise Cinderella Girls was a nicely directed anime about girls that try to make their personal dream come true. Partially it also became quite dark themed.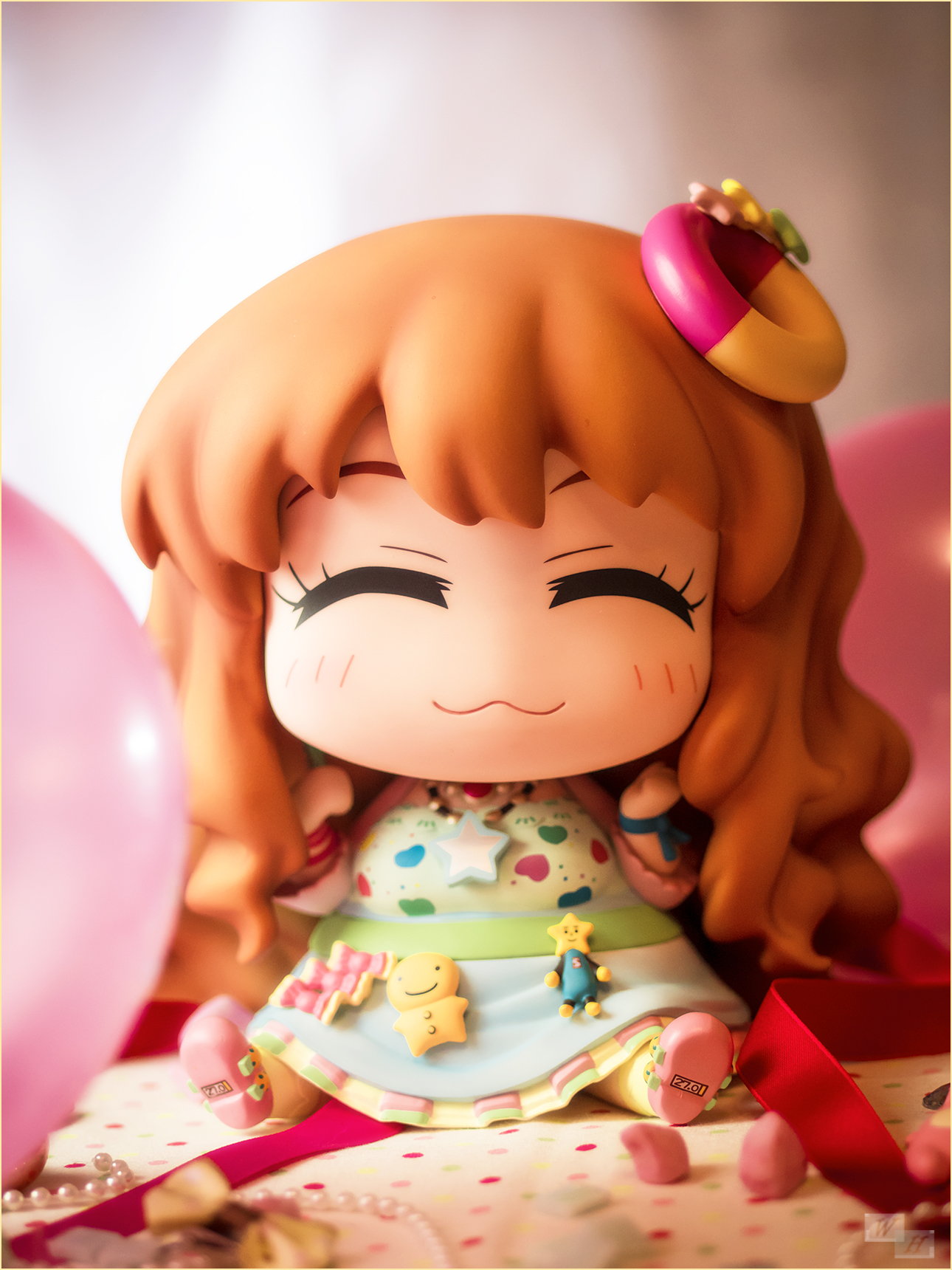 While watching Cinderella Girls I met the wonderful Kirari, I instanly fell in love with her. She is a beautiful tall girl with a great and cheerful personality, she loves cute things and girls. Kirari is always cheerful and friendly. At the beginning she was thinking that the she could be too tall for being a cute idol, soon she could accept her being taller than the other idols though.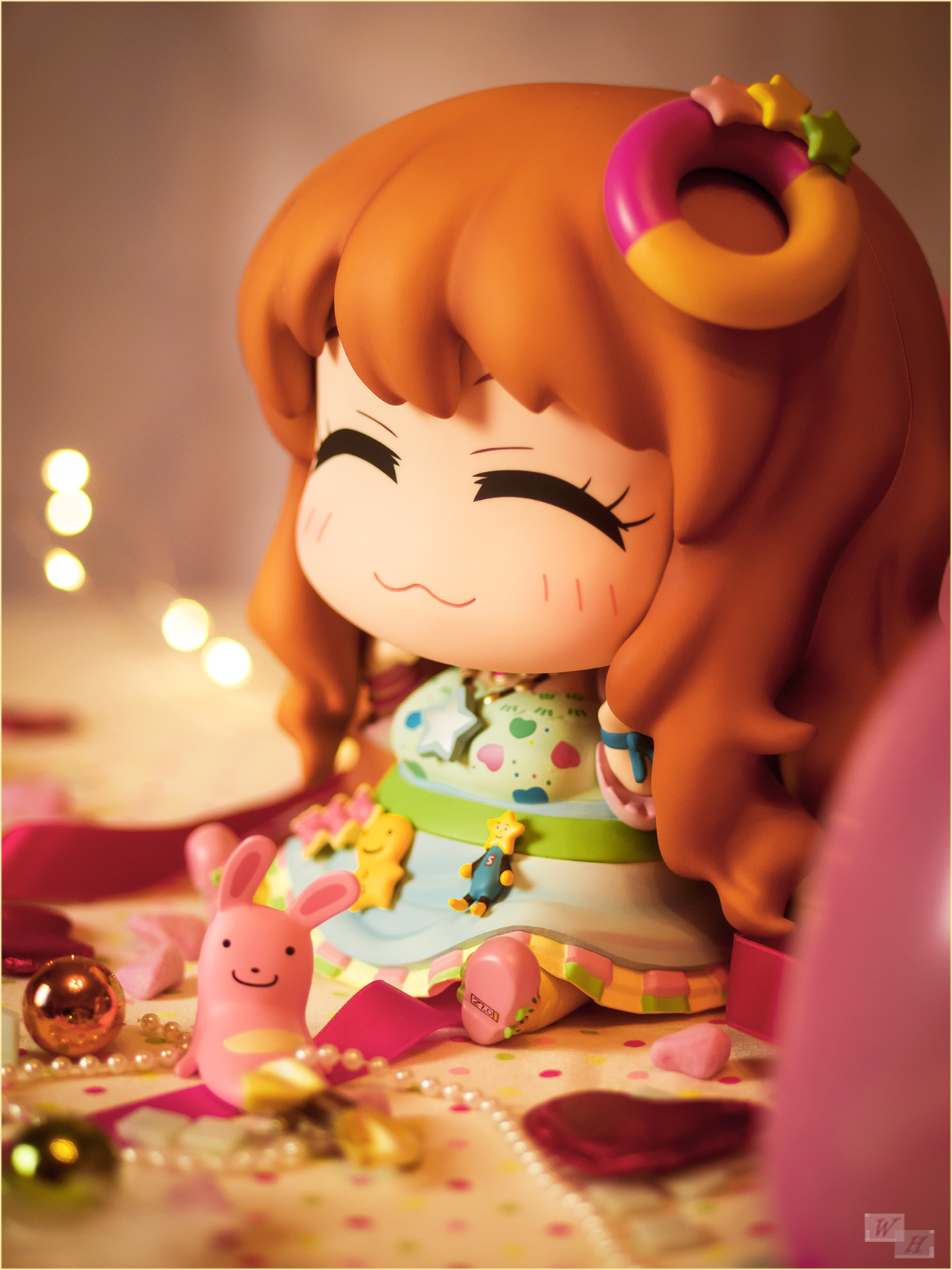 The always positive girl makes her own outfits, they have the tendency of looking overwhelimgly cute and girly with lots of details attached, I admit that I like them, combined with her attractive womanly body these outfits look really great on her. Her caring attitude towards other idols make the 17 year old girl appear like the big sister type.
The Moroboshi Kirari – Lovely Princess version is an adorable figure. The Dekacchu figures are super deformed adaptions of the characters with huge heads and rather chubby appearance, nevertheless they look very good. The figure has nice smooth, orange helmet hair with some indicated curls, she also has small arms and legs.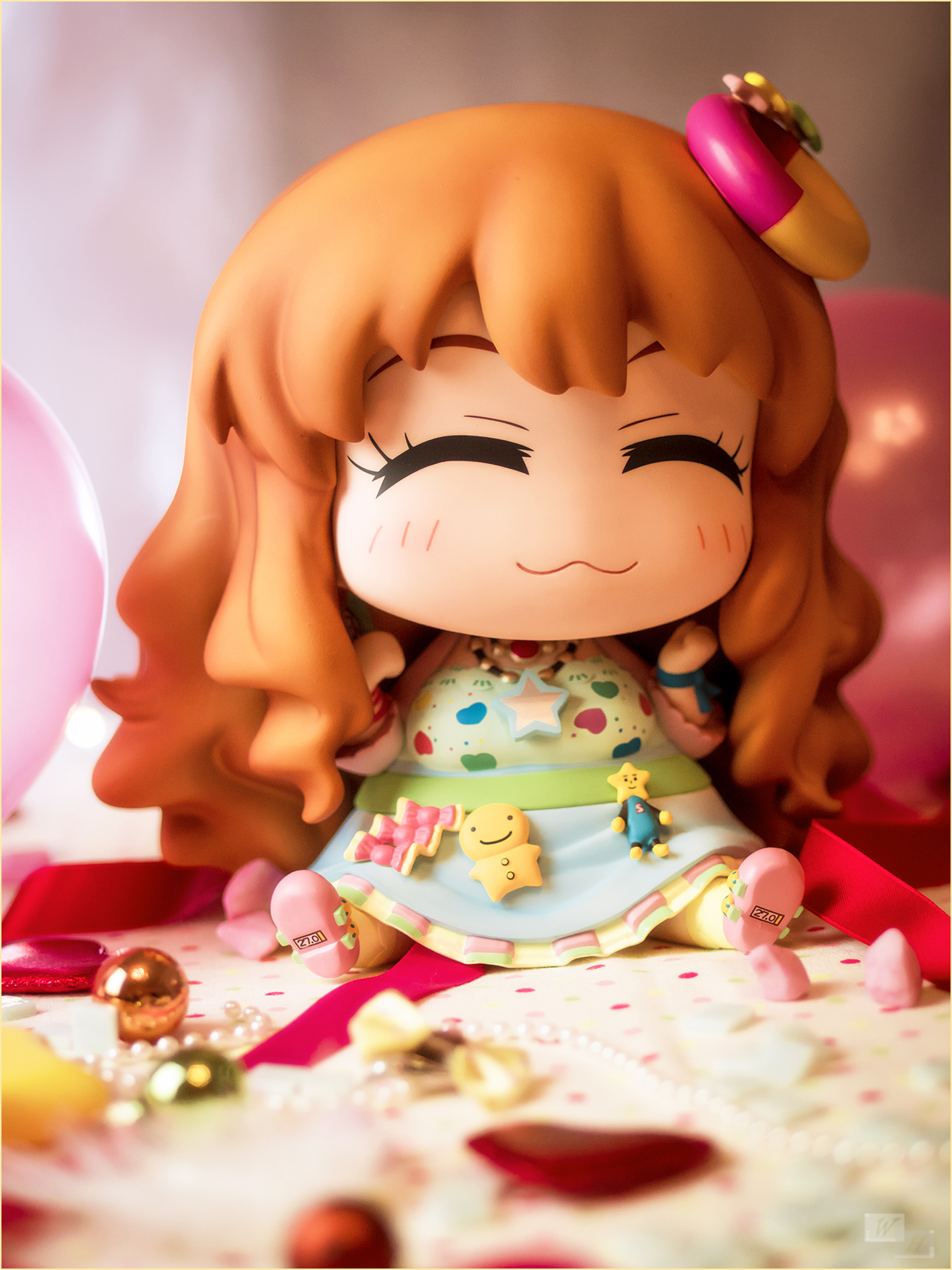 The cards outfit was adapted faithfully, it's a dream of pastel color tones, mainly green, blue, yellow and pink, Kirari looks lovely in these clothes. The manufacturers quality looks very impressive on this figure, despite the deformed proportions, the paintjob and the details have been carefully applied. Also the proud bosom of Kirari was adapted.
Moroboshi Kirari – Dekacchu – Lovely Princess version is a cute and rather big figure, obviously she is static and can't move, but she has a great presece, she could be placed everywhere inside the house and make it 200% more
"Happy! Happy!"
This deformed figure from Phat Company was my first choice to get my hands on Kirari figure I really like, my biggest wish is that ALTER would decide to make a Kirari premium figure, like for Kanzaki Ranko and Sagisawa