Hi,
Today, I will show you the Nanachi – Gankimasu Tsuri version, a figure of the furry hero(ine) Nanachi made by Ques Q.
Nanachi is a character from the Made in Abyss anime adapted from the manga, created by Tsukushi, Akihito.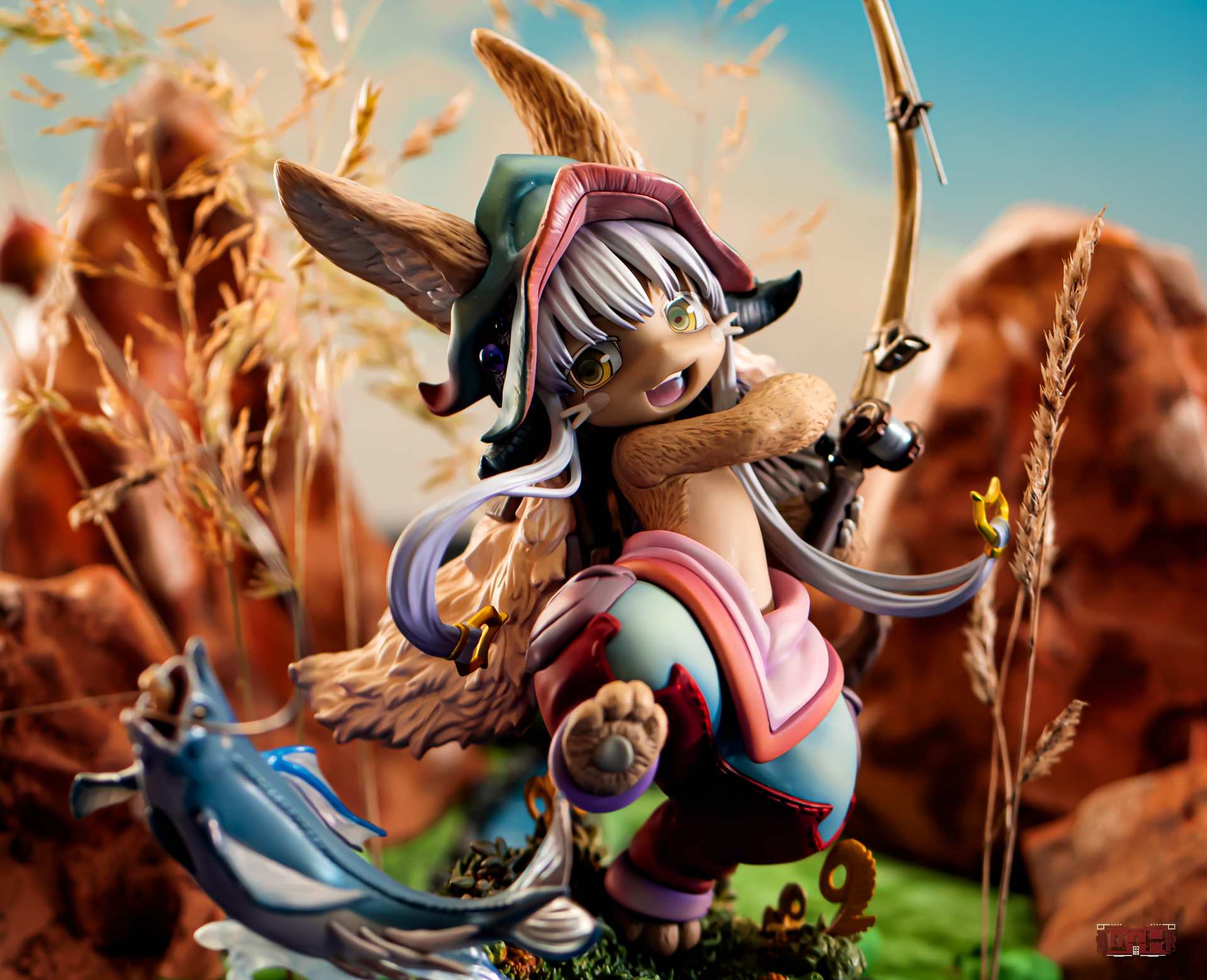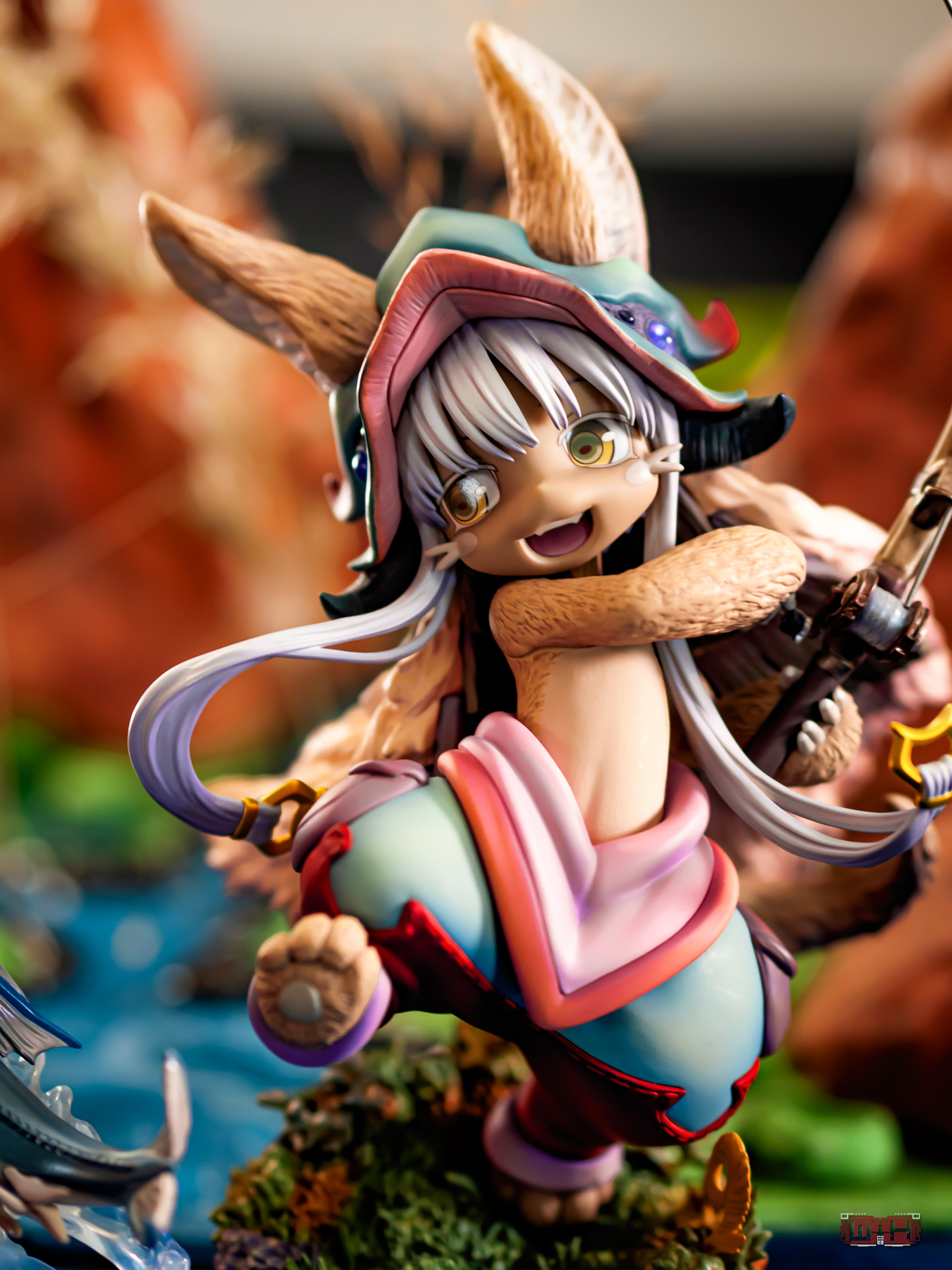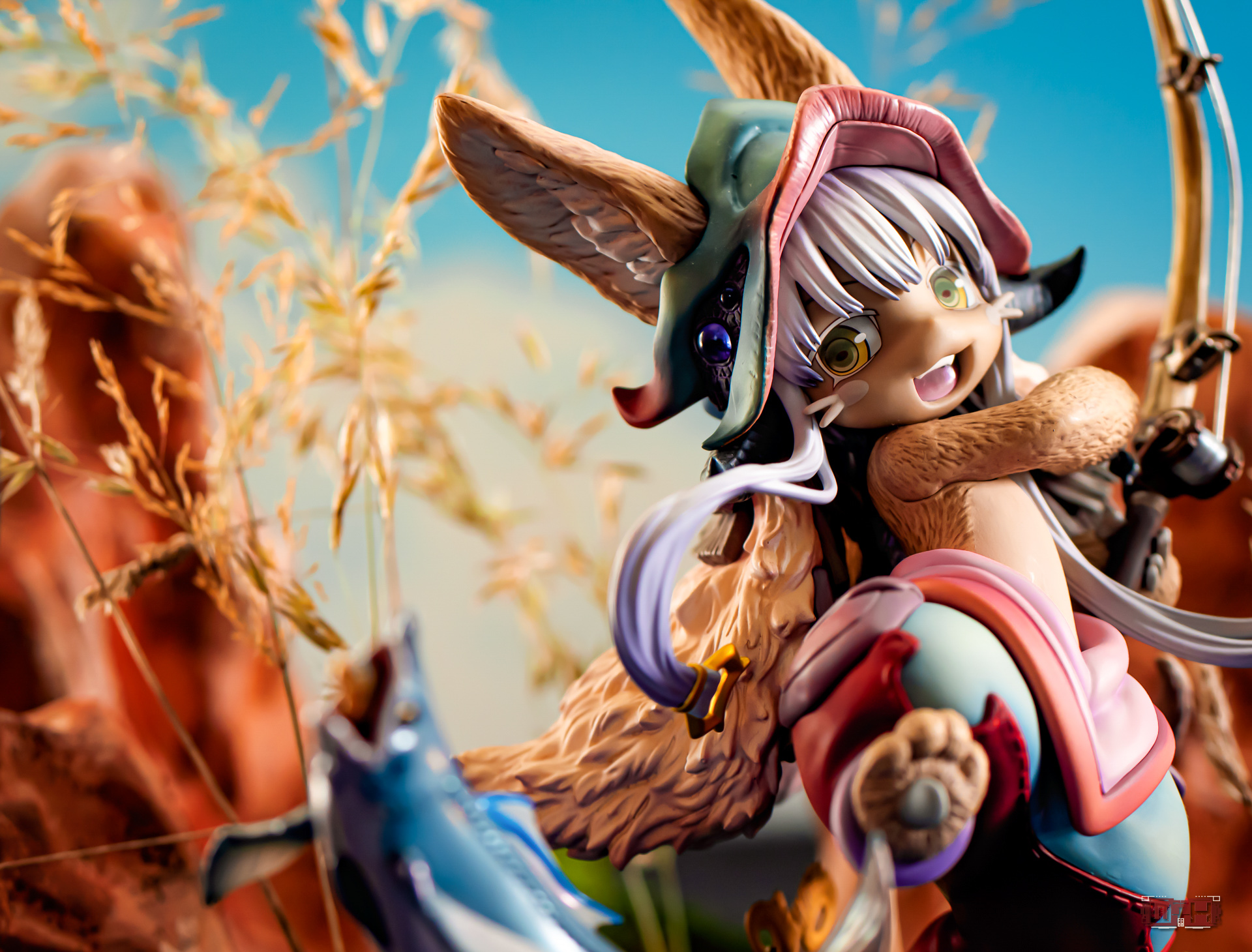 The figure was released in May 2020! She is one of the four figures that I've received this year, my well planned preorders were constantly delayed. This Nanachi was sculpted by Mede Rukin and manufactured by Ques Q.
She measures 23 cm in height, the chibi character design makes her appear very big.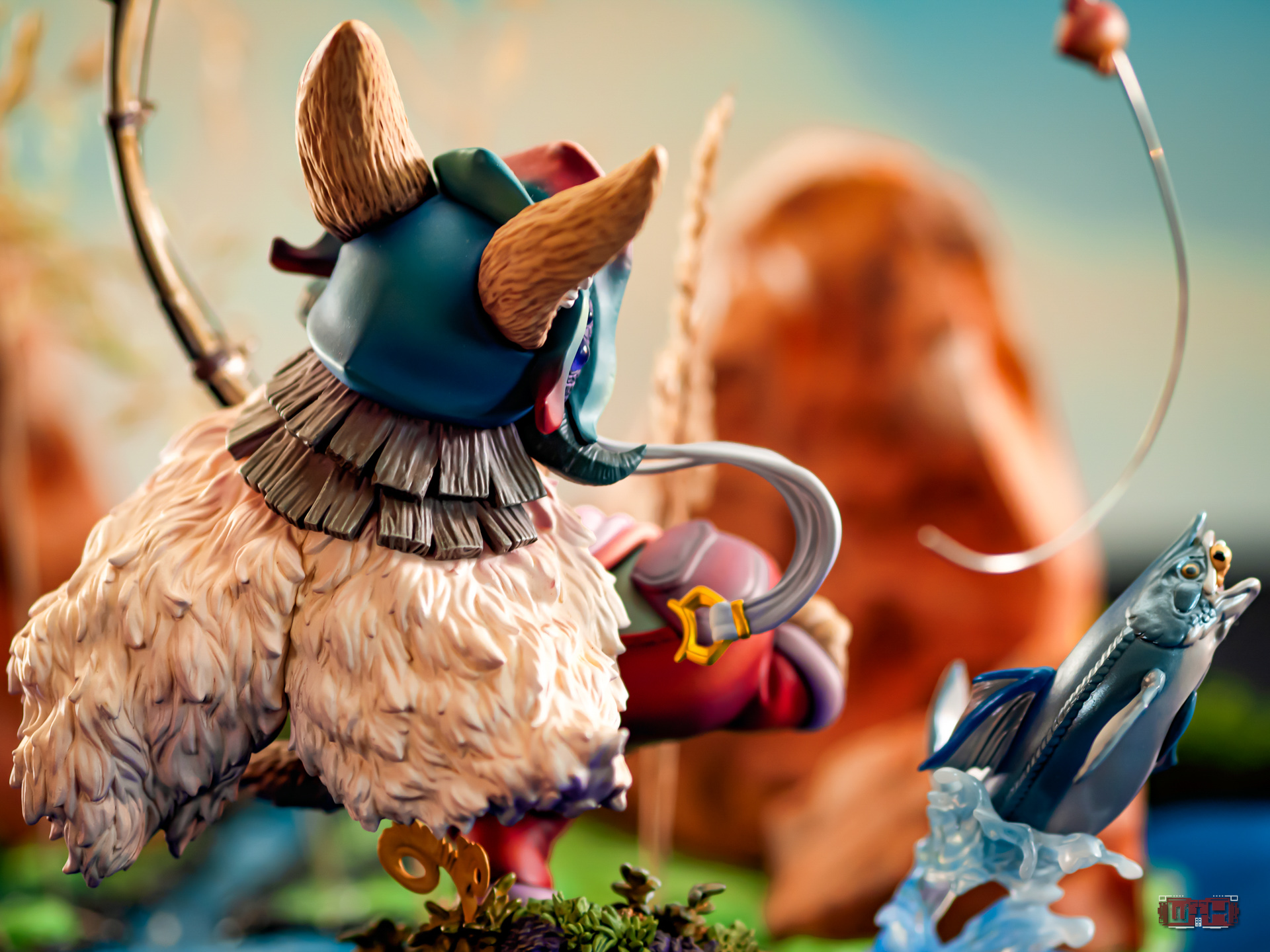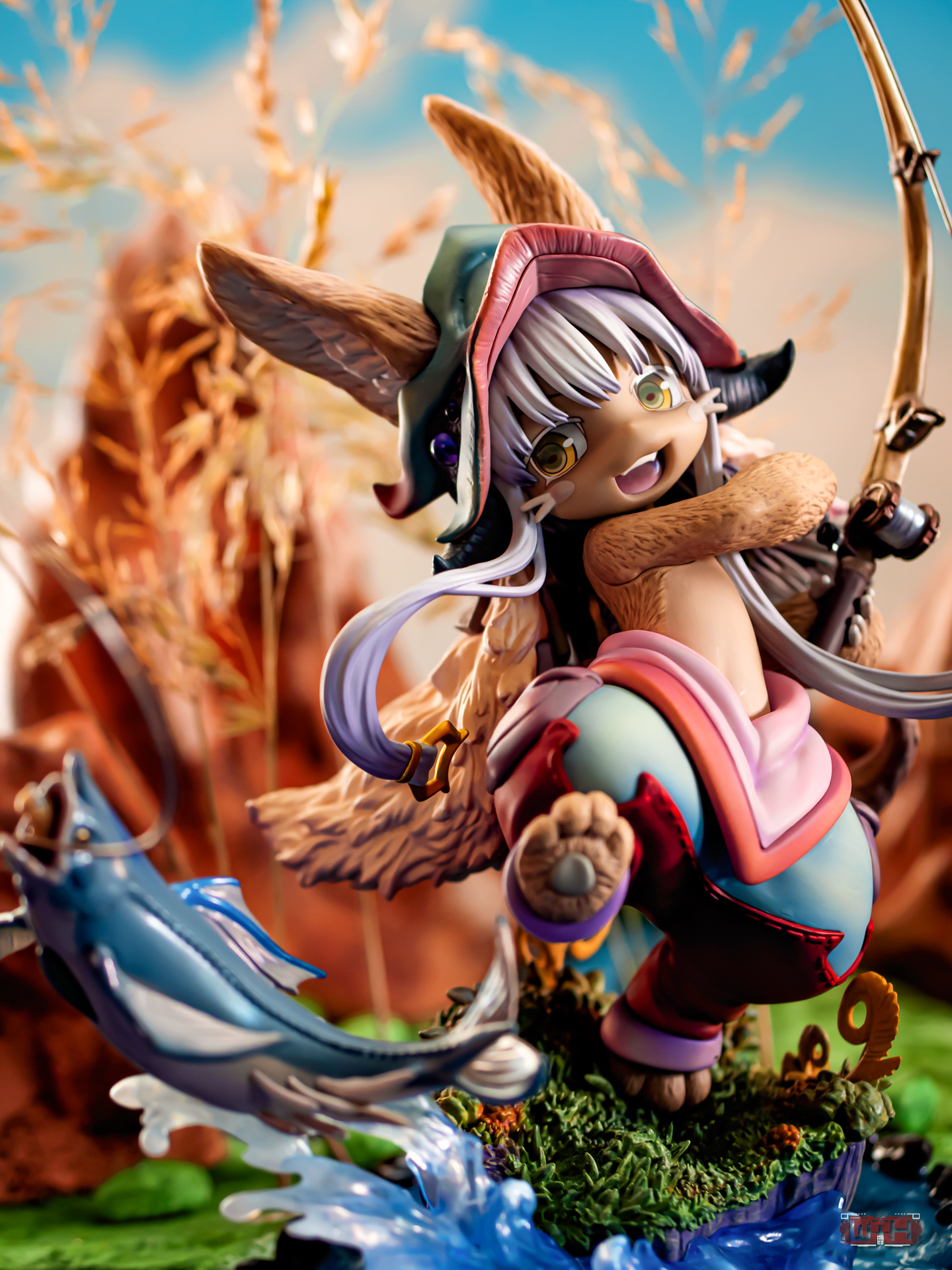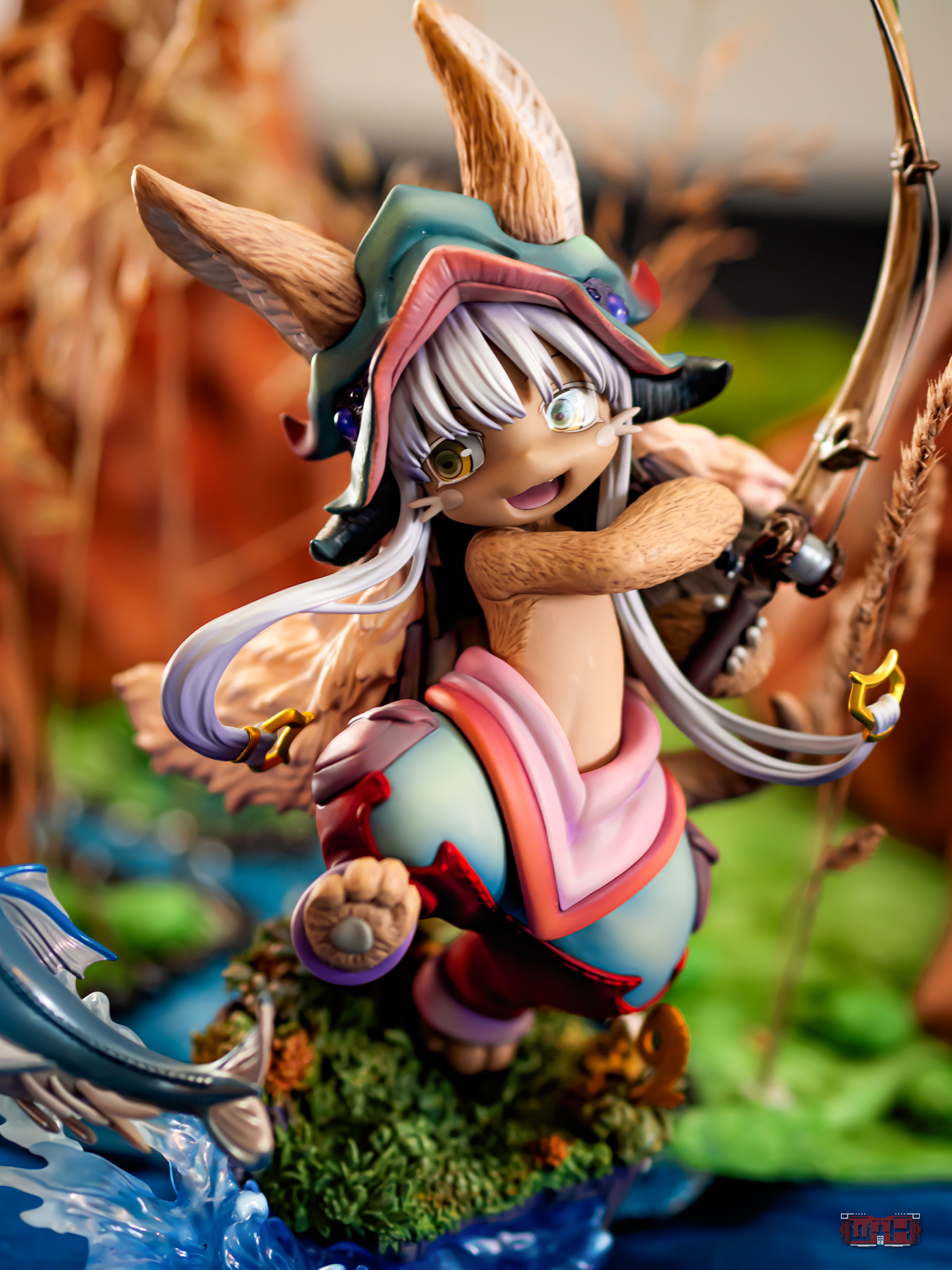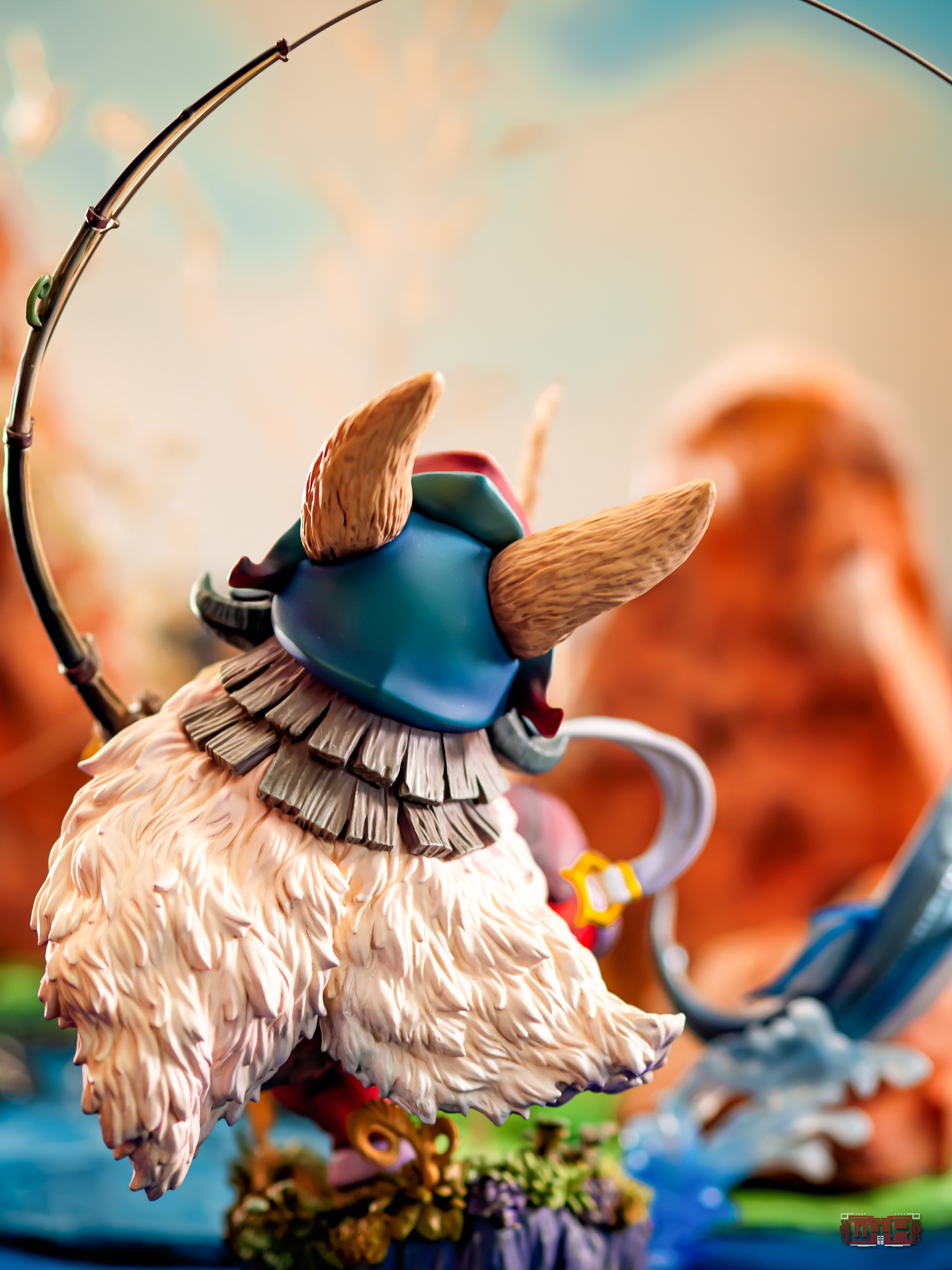 What triggered my purchase of this figure was the ambitious concept of this figure, Nanachi has been captured in a dynamic fishing pose and is placed on a very detailed diorama base, land and water have been combined to create an appealing scenery. It's a big figure with her fishing rod arching above her head.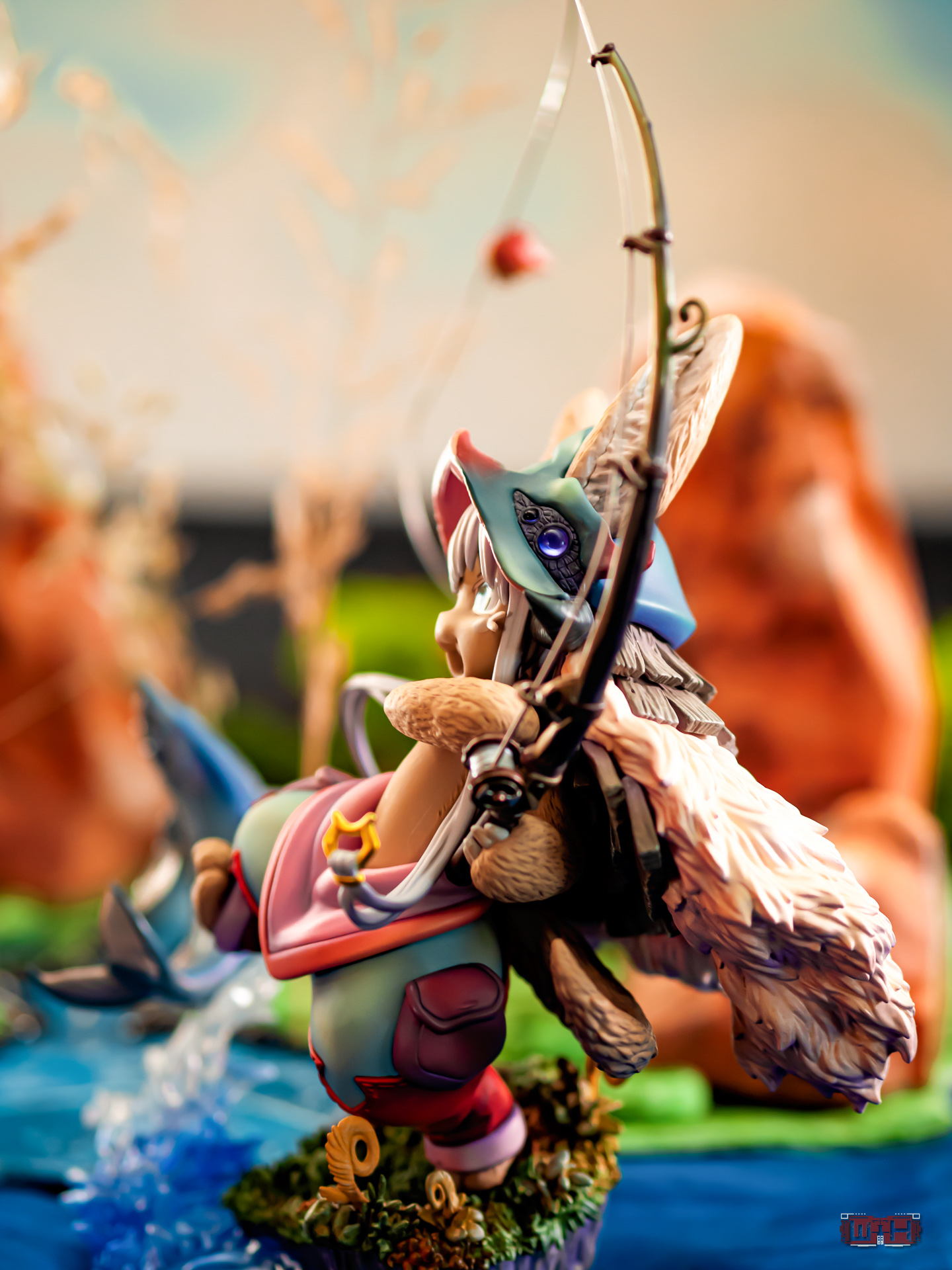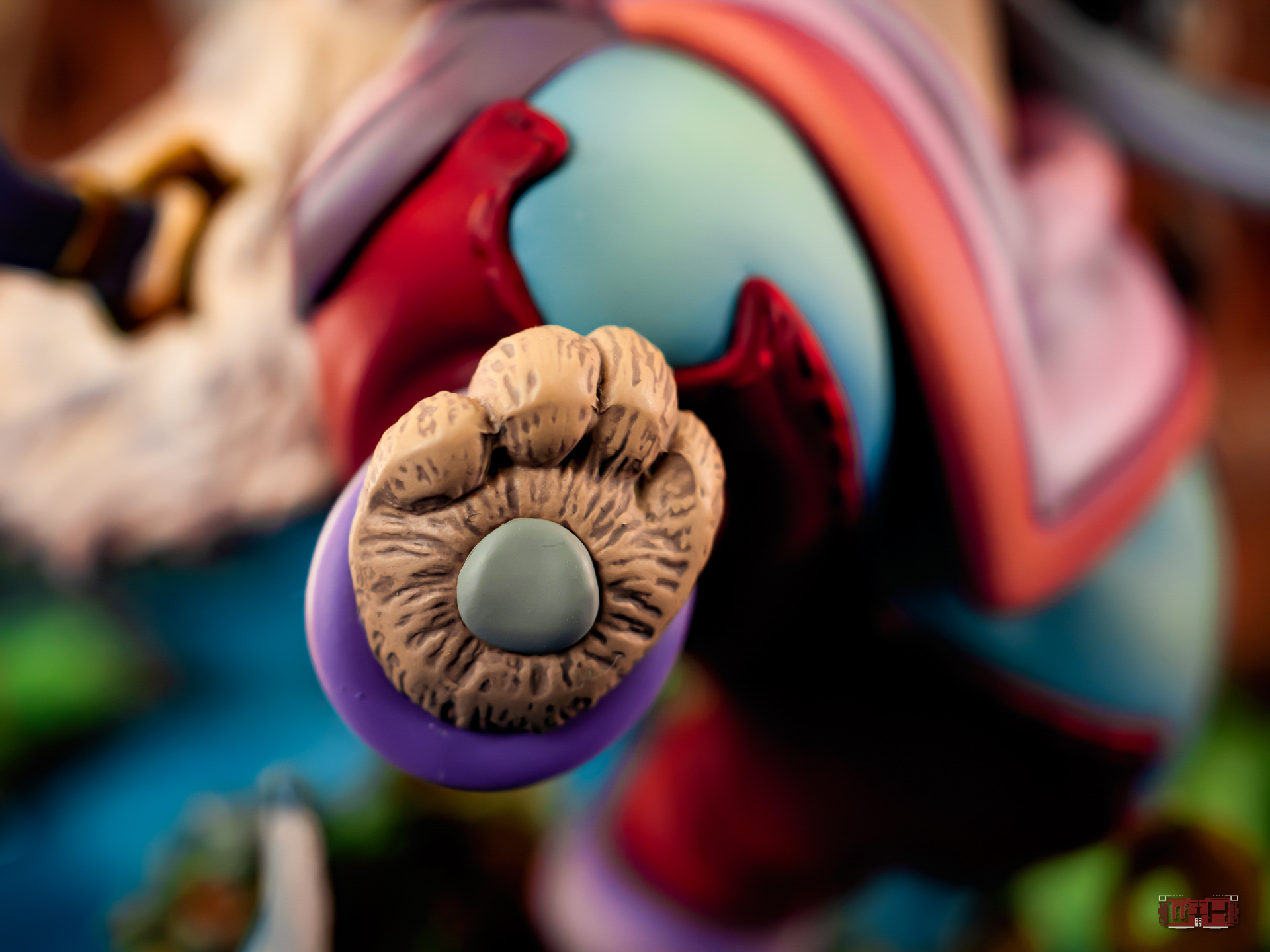 In the world of Made in Abyss, people enjoy treasure hunting in the Abyss, a huge opening in the ground, which consist of different layers, one more dangerous than the other. The visual presentation is very inviting, there is a nice scenery and the characters look cute and adorable. In this story Riko is one of the main characters, but since she is genki and a little weird most people prefer Nanachi. Anyway, Riko always has been interested in the Abyss and does some light exploration on her own, but only after Riko found the cyborg Reg with unknown origin, their real, honestly quite dangerous journey into the Abyss begins.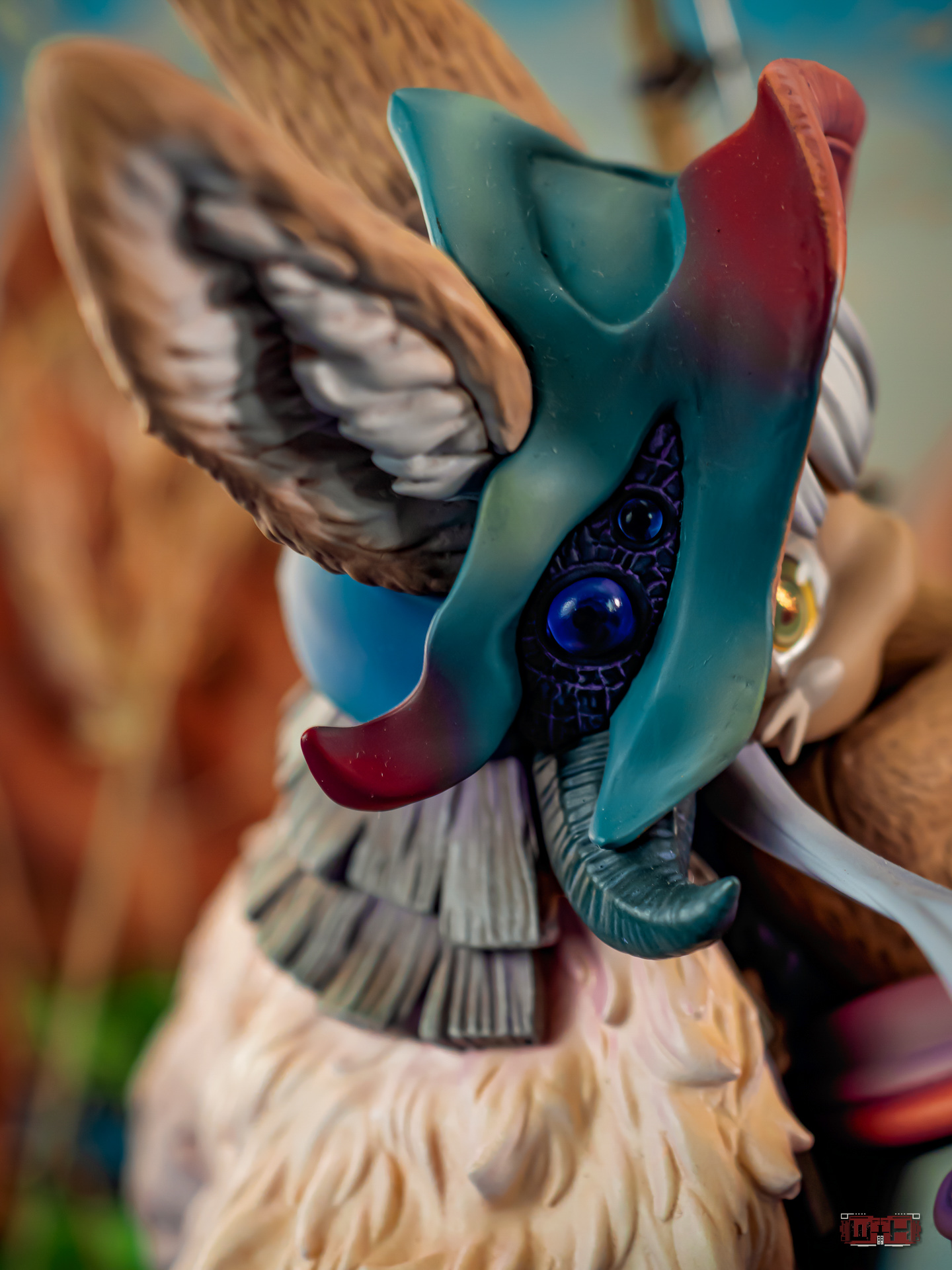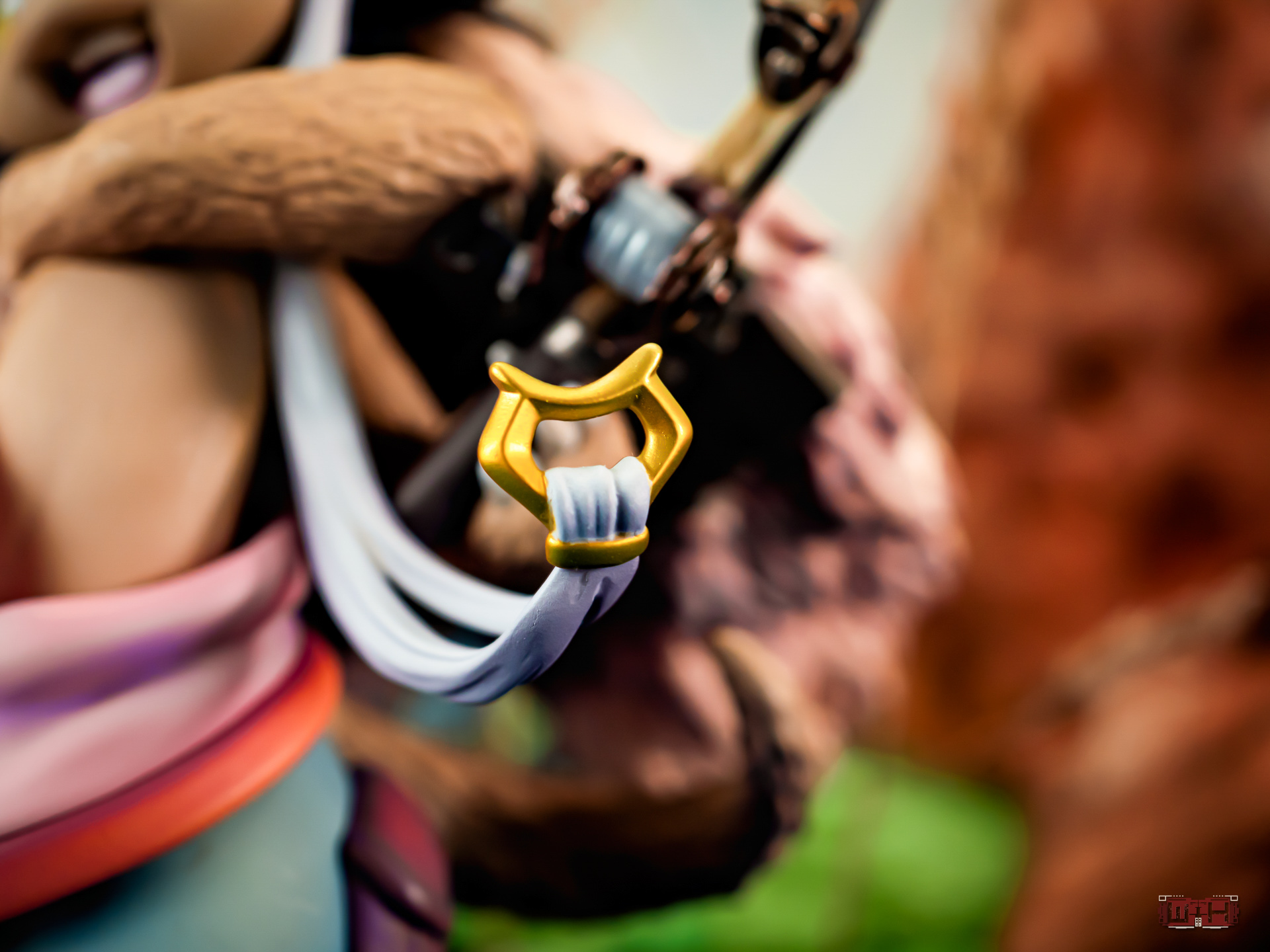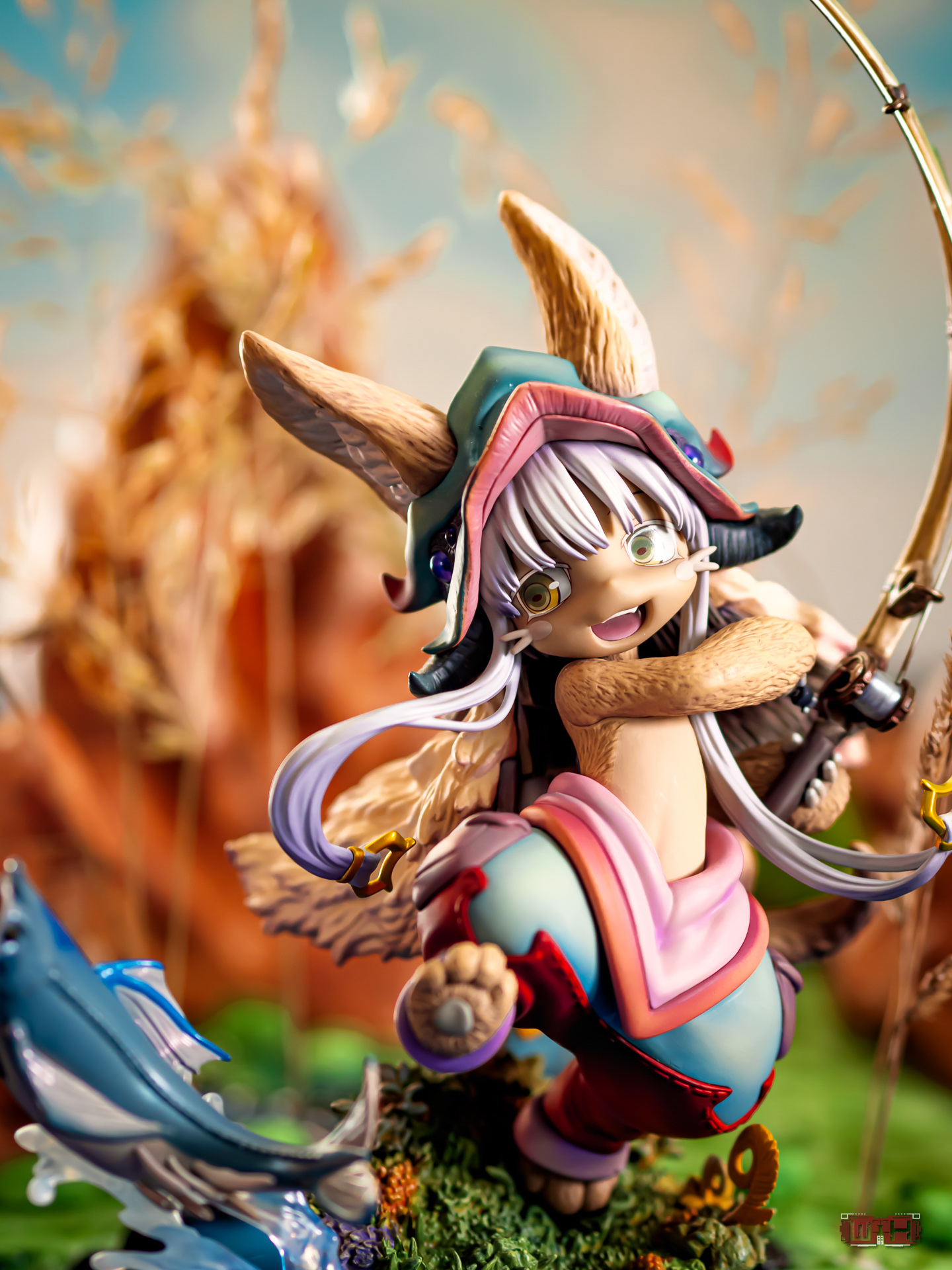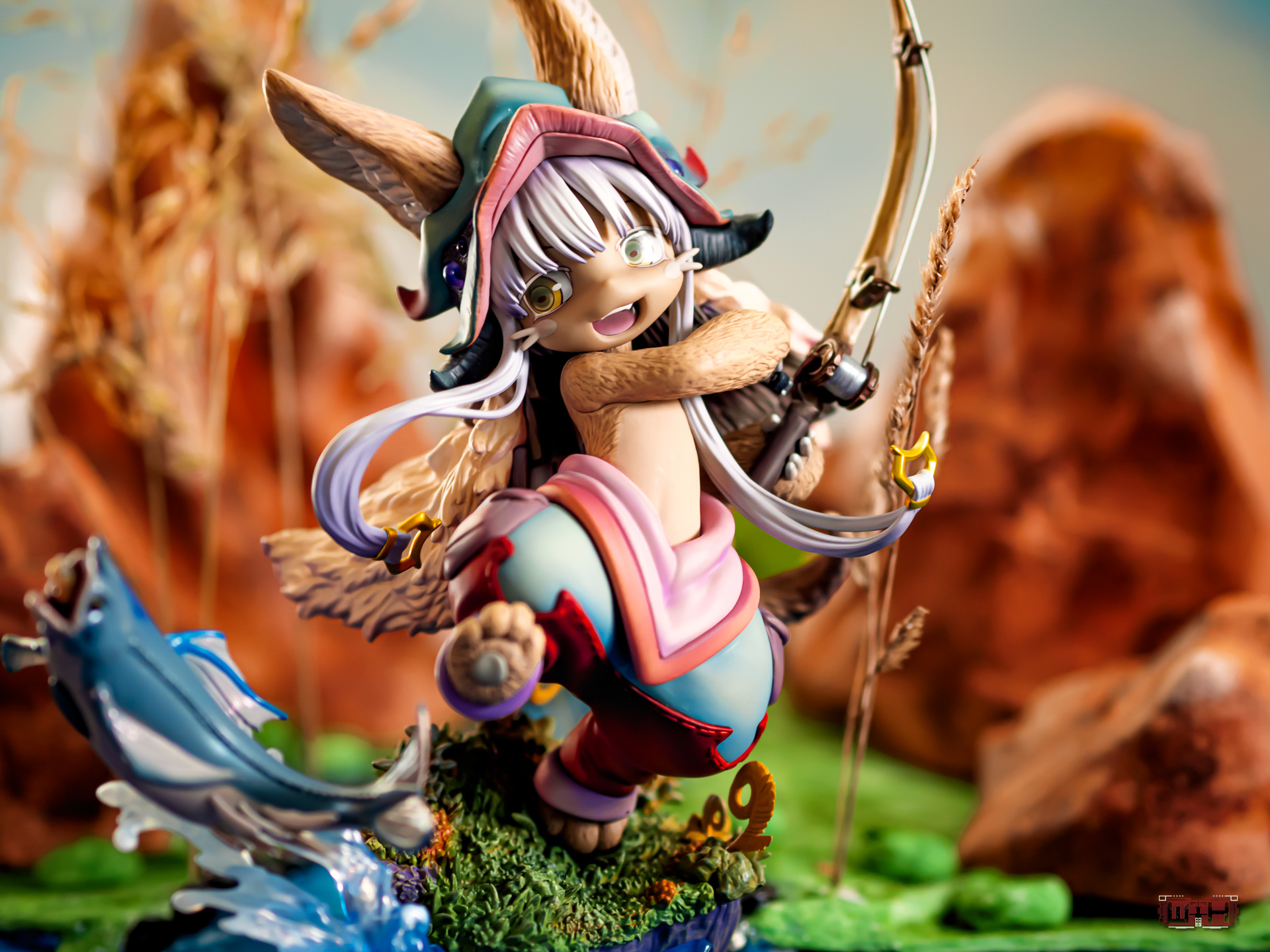 Although the story and events of Made in Abyss are not very cute at all, during their travel through the Abyss, not only do they meet violent creatures, they also cross paths with psychopaths and child tormentors, I had fun watching and really enjoyed how the story unfolded in the anime and recent movie adaptation, even when it was partially quite disturbing. A second anime season will be made soon.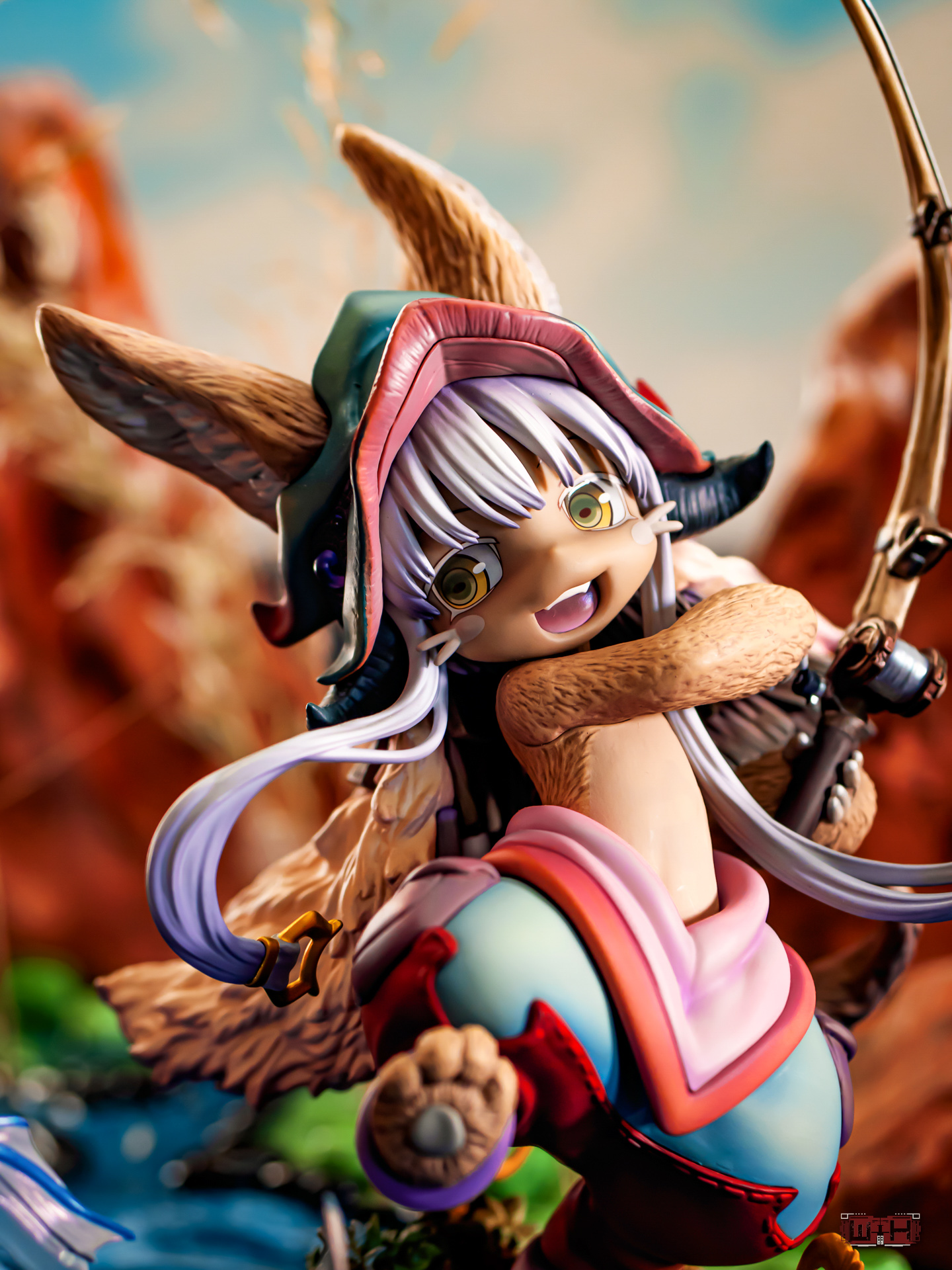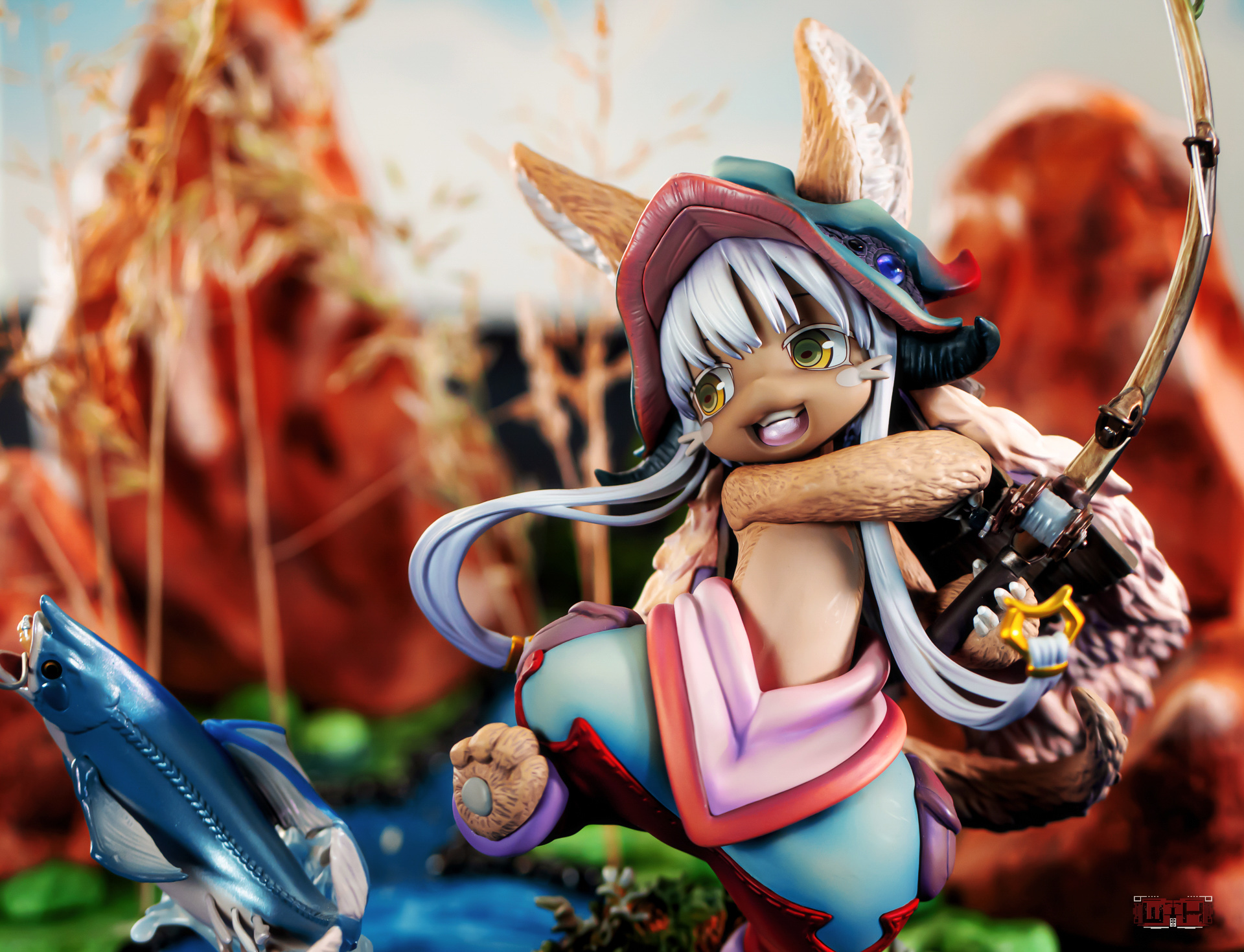 Nanachi is the fan favorite, it is unknown if Nanachi is male or female, but to me she appears to be a tomboyish girl. She was a normal human being before, but a cruel experiment turned her into humanoid with traits of different animals from the wildlife. She has goat eyes and ape paws, unlike with many other children her experiment succeeded and turned Nanachi into a creature with superior senses, she is able to detect the dangerous force field of the Abyss for example. Before she got in contact with Riko and Reg, she survived on her own in this hostile environment, building a hut and gadgets, hunting and gathering herbs for potions and healing supplies, but also taking care of Mitty.
Nanachi's best friend from childcare experiment lab times. I would recommend this anime, it's great.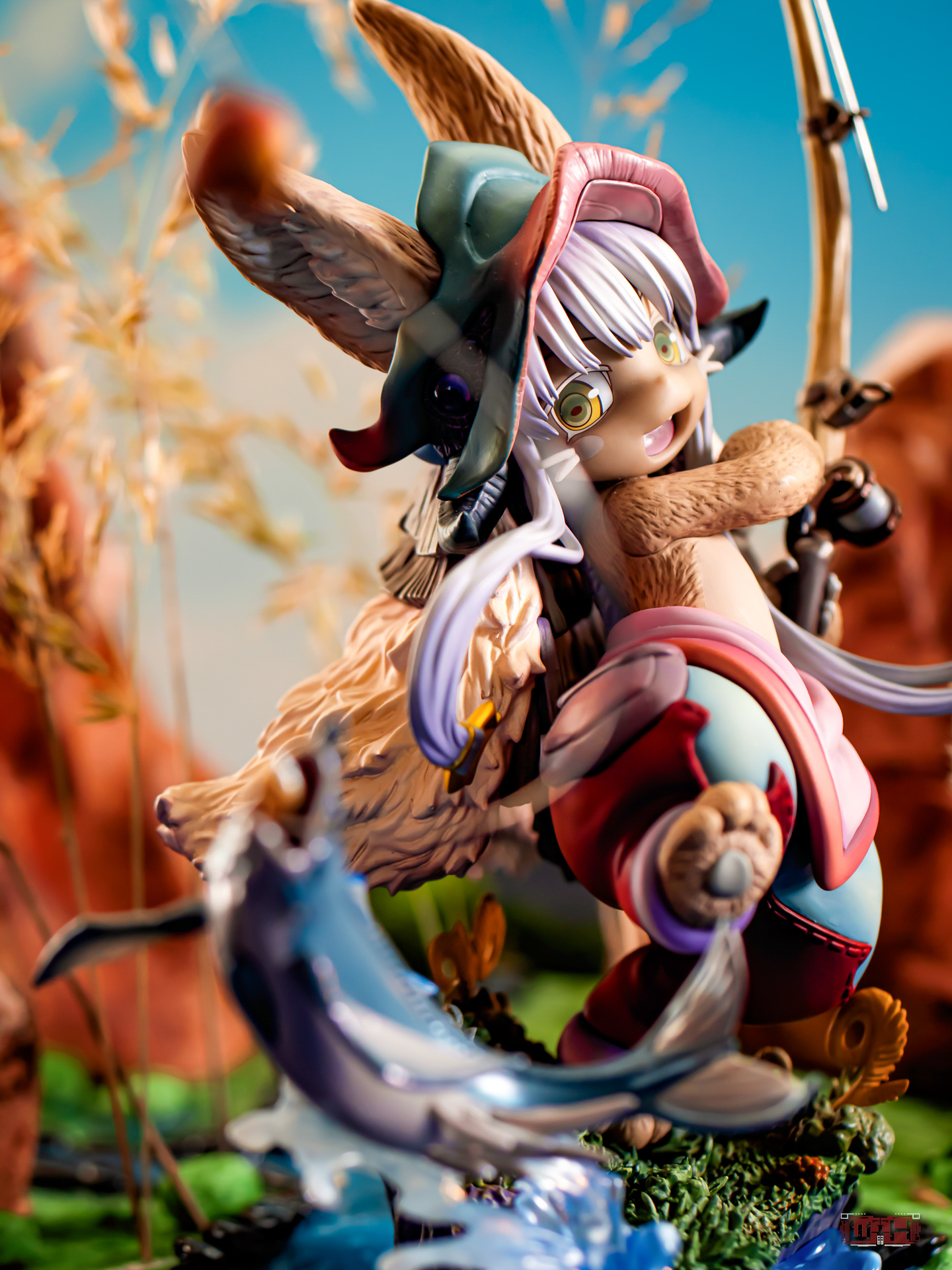 With her vast knowledge of the Abyss and it's flora and fauna, Nanachi is an important addition to cast.
Nanachi is a cool and level headed character, that doesn't easily panic.She often acts very reserved and keeps her distance from others emotionally and physically. Her way of speaking is often sarcastic, however behind this act Nanachi hides a kind and gentle soul, capable of deep compassion for people she choses. Despite being tricked by Bondrewd and being turned into the being she is now, Nanachi seeks no revenge nor curses her own existence.
When she joined Reg and Riko, Nanachi is also quite bashful when complimented or petted by them, she is more uncomfortable when being touched by Reg.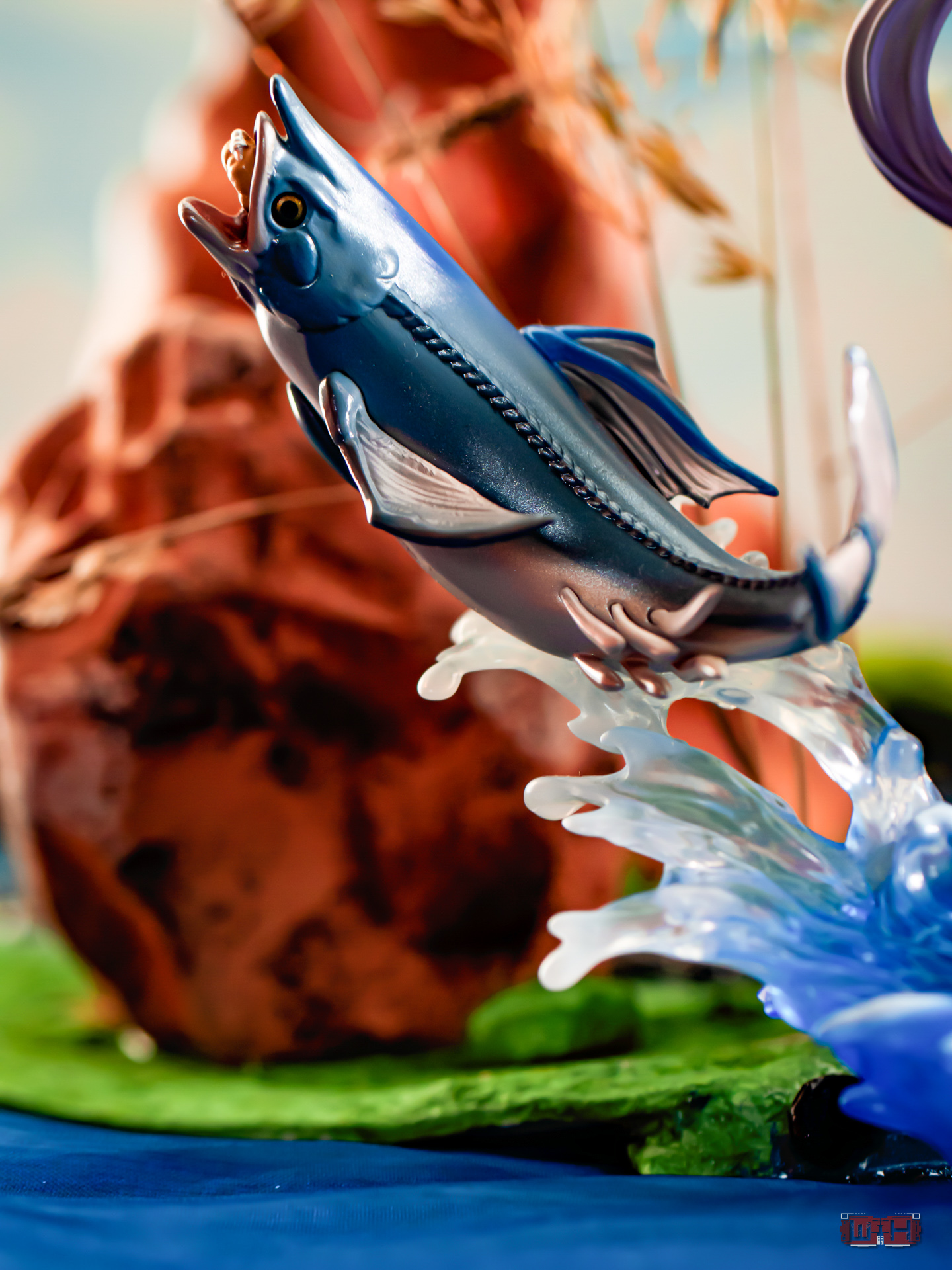 Now let's take a closer look at the figure, I think the sculptor made Nanachi's face very well, it's a cute and happy face, the green and yellow eyes always were a bit scary and crazy looking, but everything looks like the Nanachi we love. The open mouth with predator teeth showing look very detailed and breathe life into the figure.
This figure was captured in an active pose, which shows the excitement of catching fish, the bend backwards pose of the figure is very nice. Nanachi swings a detailed fishing rod with everything necessary for a modern rod, there's a line roller, the crank, eyelets and a detailed fishing line, and the part that actually connects to the fish is made of sturdy wire. Maybe they could have used thinner material, but this way it should be unbreakable.
As demi human the figure has a convincing furry texture, except for her smooth stomach. In the anime both Reg an Riko liked touching Nanachi, no spoilers, but try imagining in what way, you can also wonder if Nanachi actually liked that or not. The dominating color is yellow ocher. It is like in the anime, in my opinion not the most appealing color, but in combination with the happy colors of the outfit it looks very good. The ears that come out of her hat are so adorable.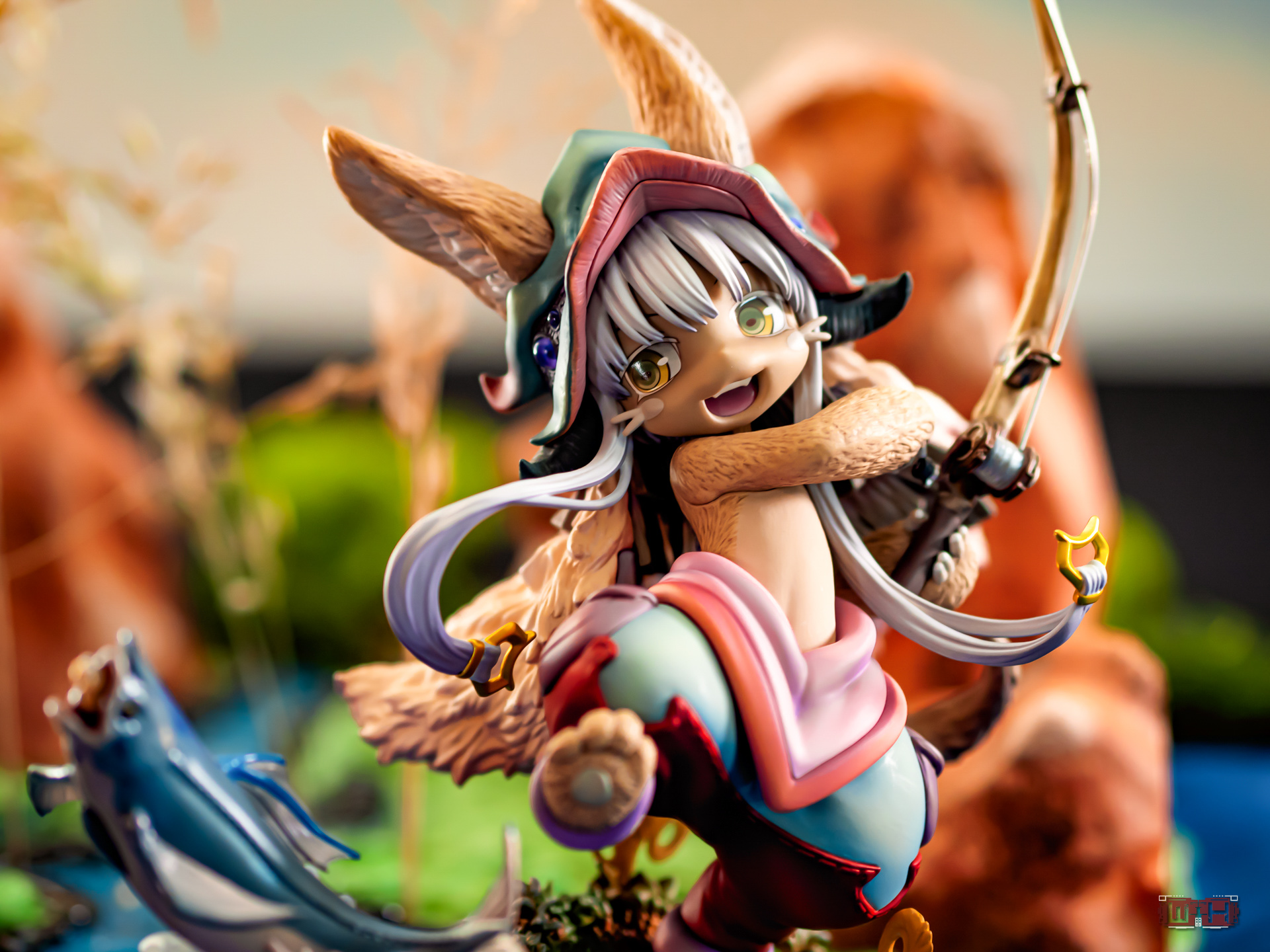 The fancy outfit is very interesting and there are many details to discover. Except for the pretty looking harem pants, her outfit consists of many scavenged pieces, that she probably found in the Abyss. I really like her helmet with the wooden plating at the backside and the pelt which is obviously not from Nanachi herself. At the front the helmet has a number of shiny orbs, It could have been the head of a spider once.
The wonderful base which combines land and water, I love the tiny details on the land area, it's cool how the fish seems to jump out of the water and how the detailed water splashes have been recreated.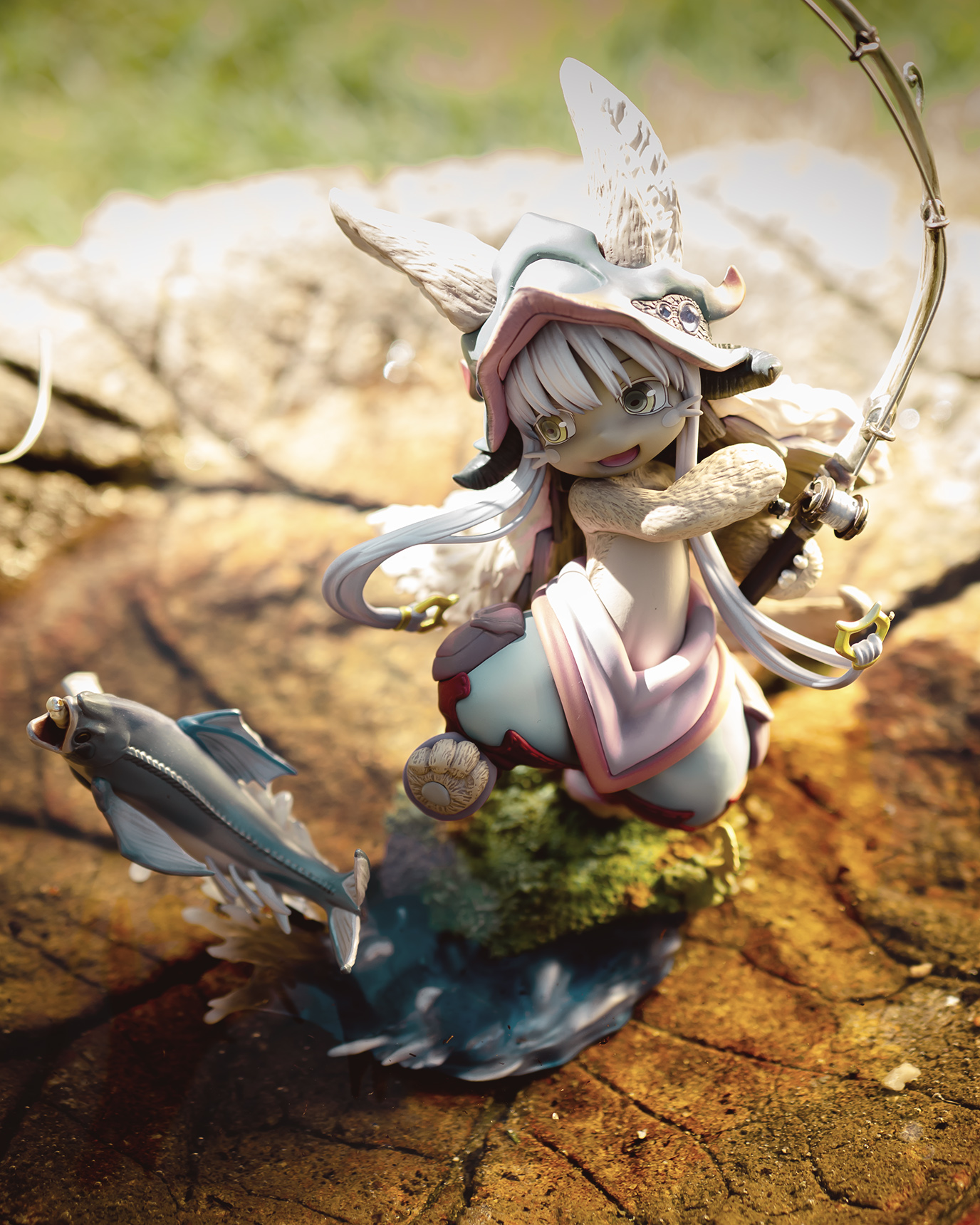 Apparently Nanachi – Gankimasu Tsuri version is an awesome looking figure. So are there any downsides about this Nanachi? Yes, but very minor ones. For starters, the figure is very top heavy and barely stands on uneven ground.
Thankfully, they used metal wires to secure the figure and some of the other parts to the blister, inside the box.
The base isn't waterproof, don't ask me why, it might be Otaking's fault!. Lastly her eyes are glossy, what makes indoor photography a little tricky. In an artistic sense that figure is the perfect, high quality Made in Abyss merchandise you could wish for.