Today I will show you Neko Musume G.E.M. manufactured by MegaHouse,
a small Limited + Exclusive figure which has been released in April 2019.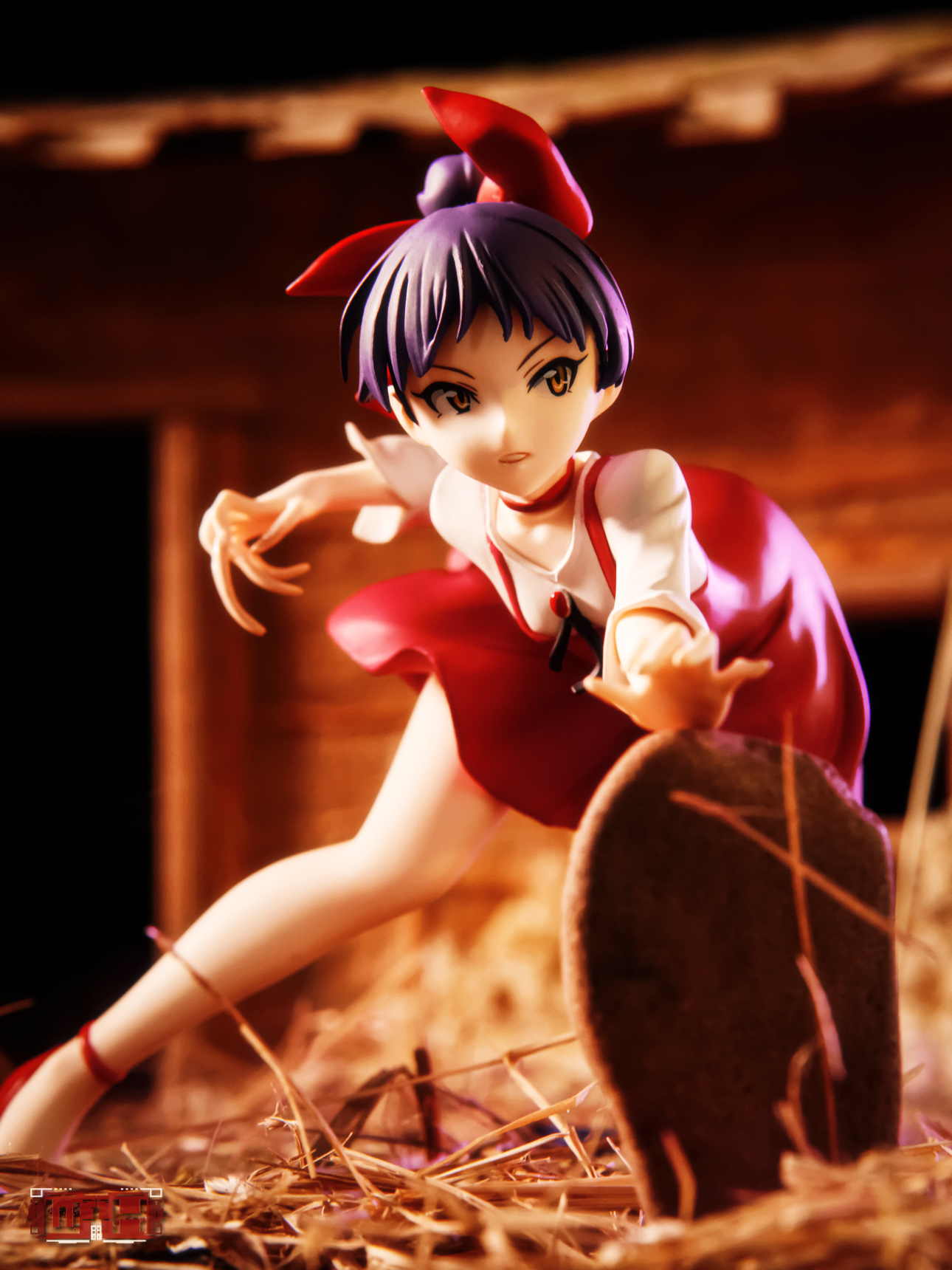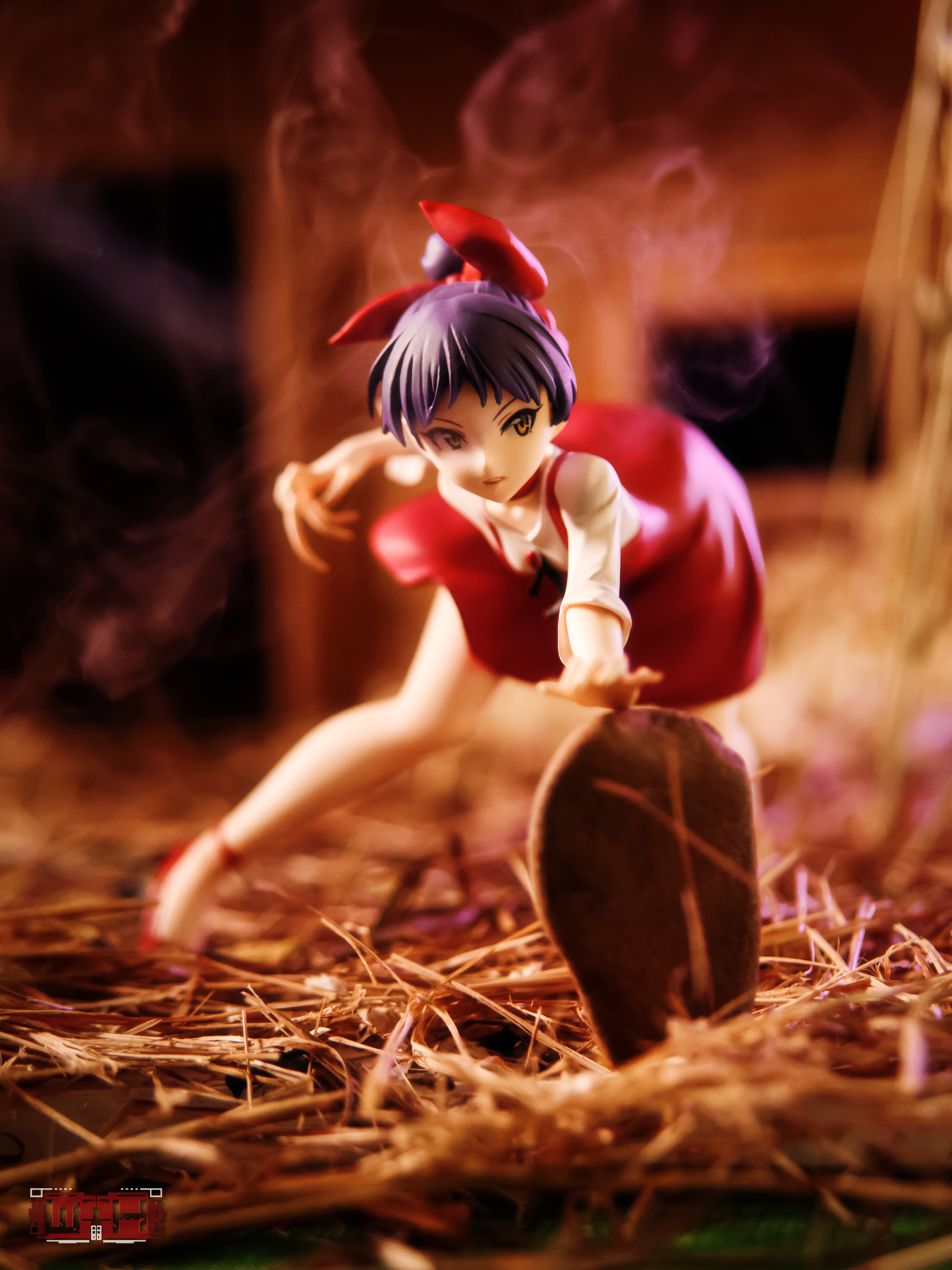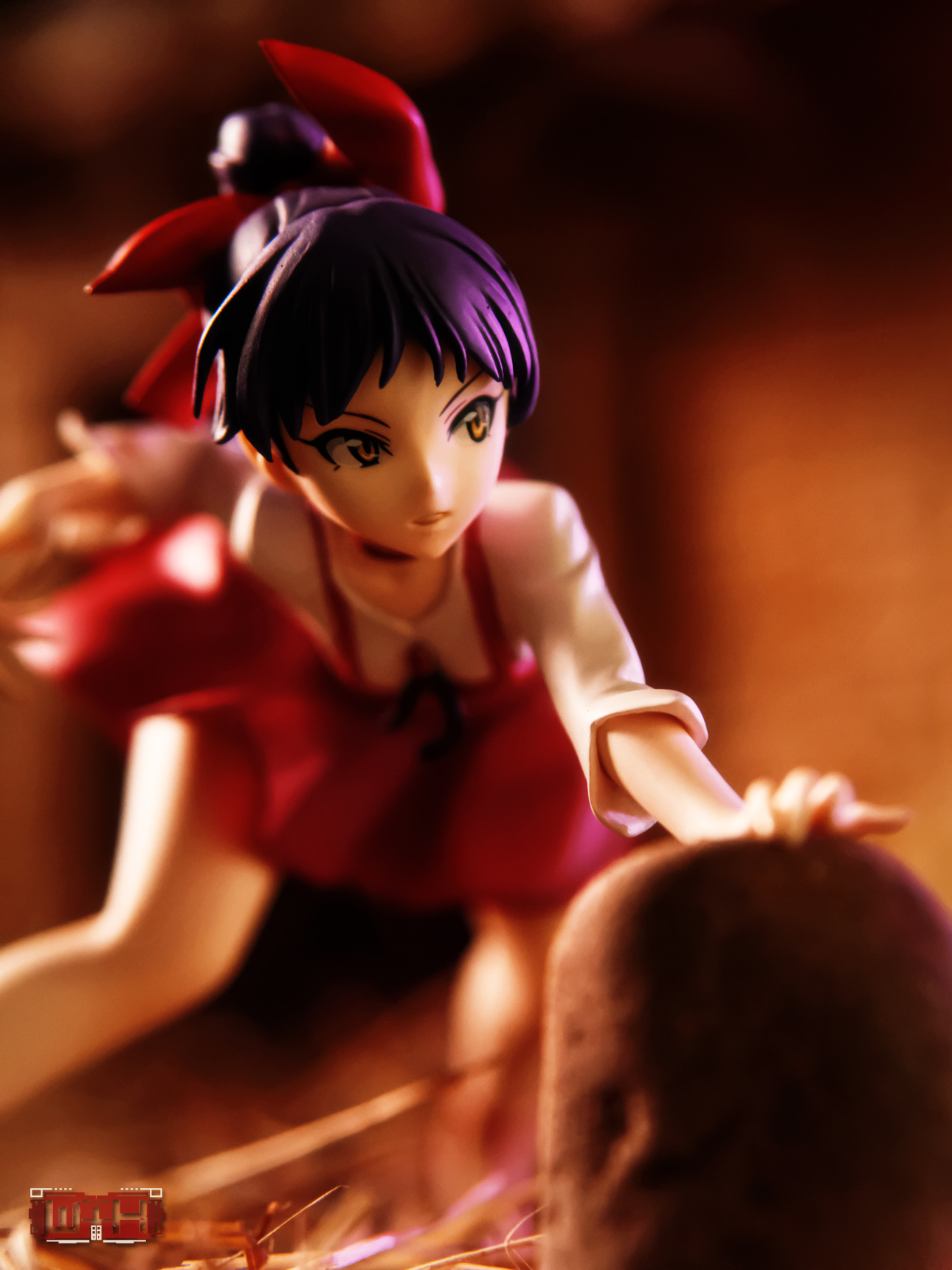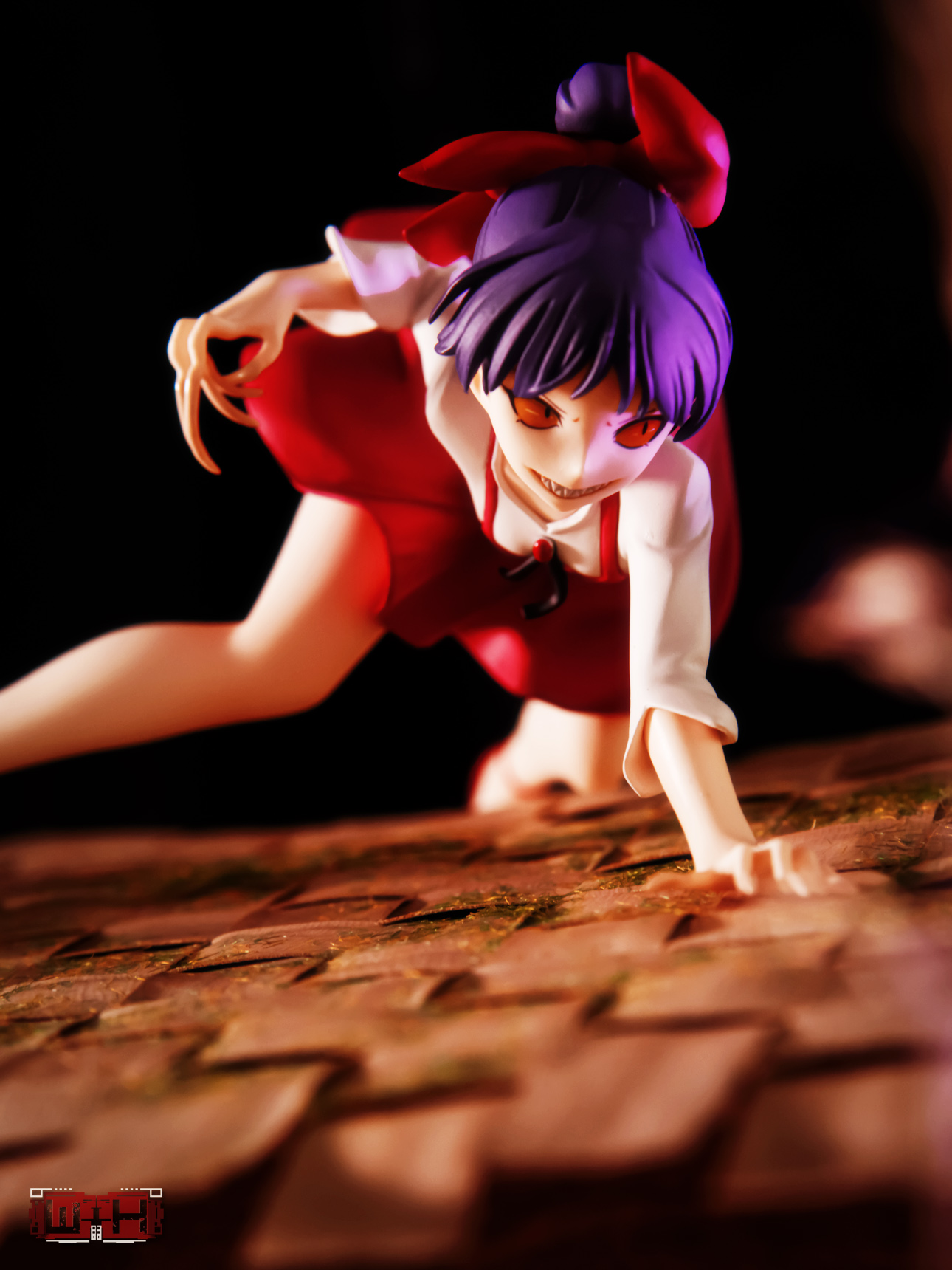 I was happy that an appealing figure of Neko Musume had been announced, but I didn't realize that her dynamic crouching pose would make it difficult to take pictures of her. I tried my best … Also her place to display has to be quite high when you want to see her face.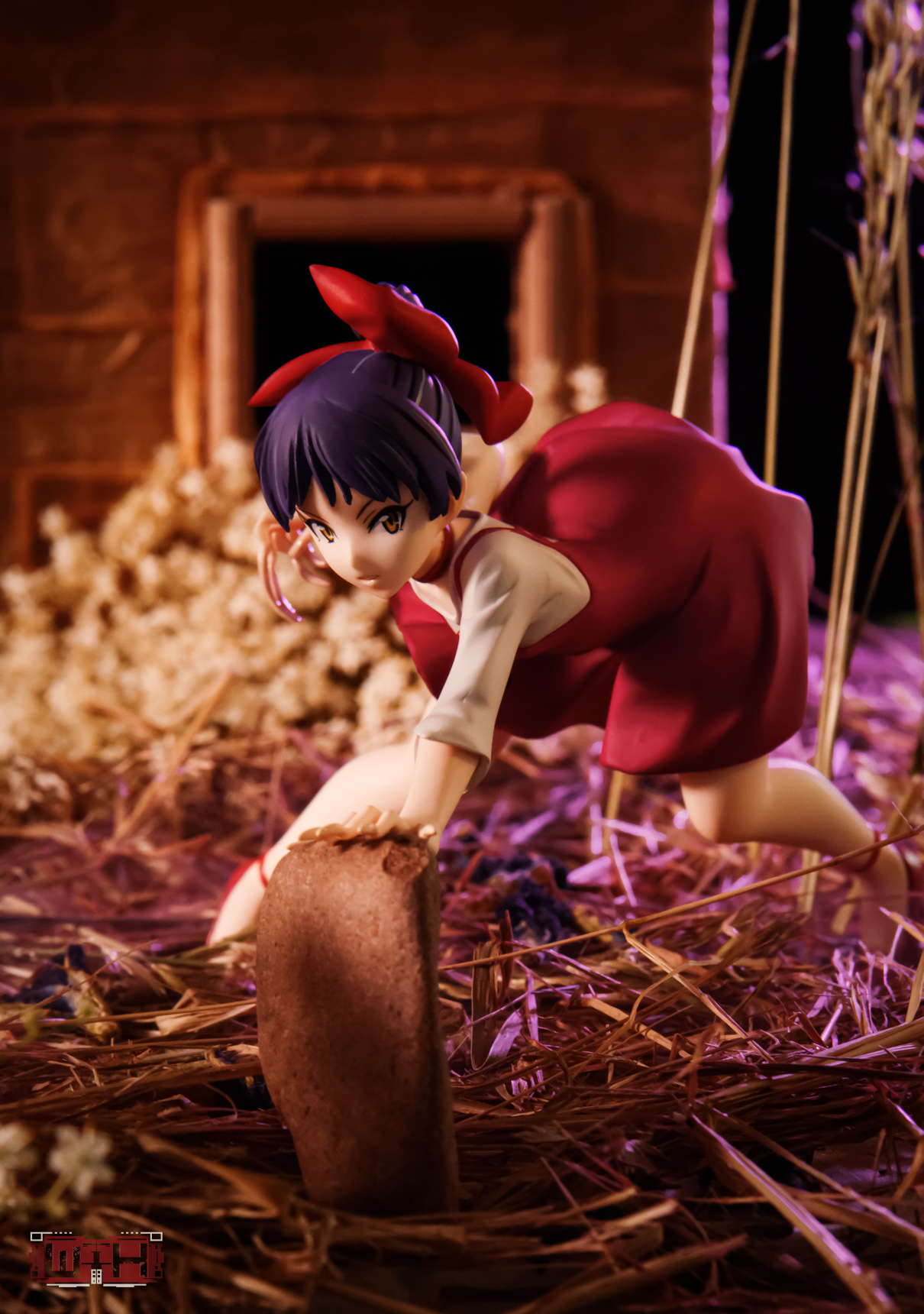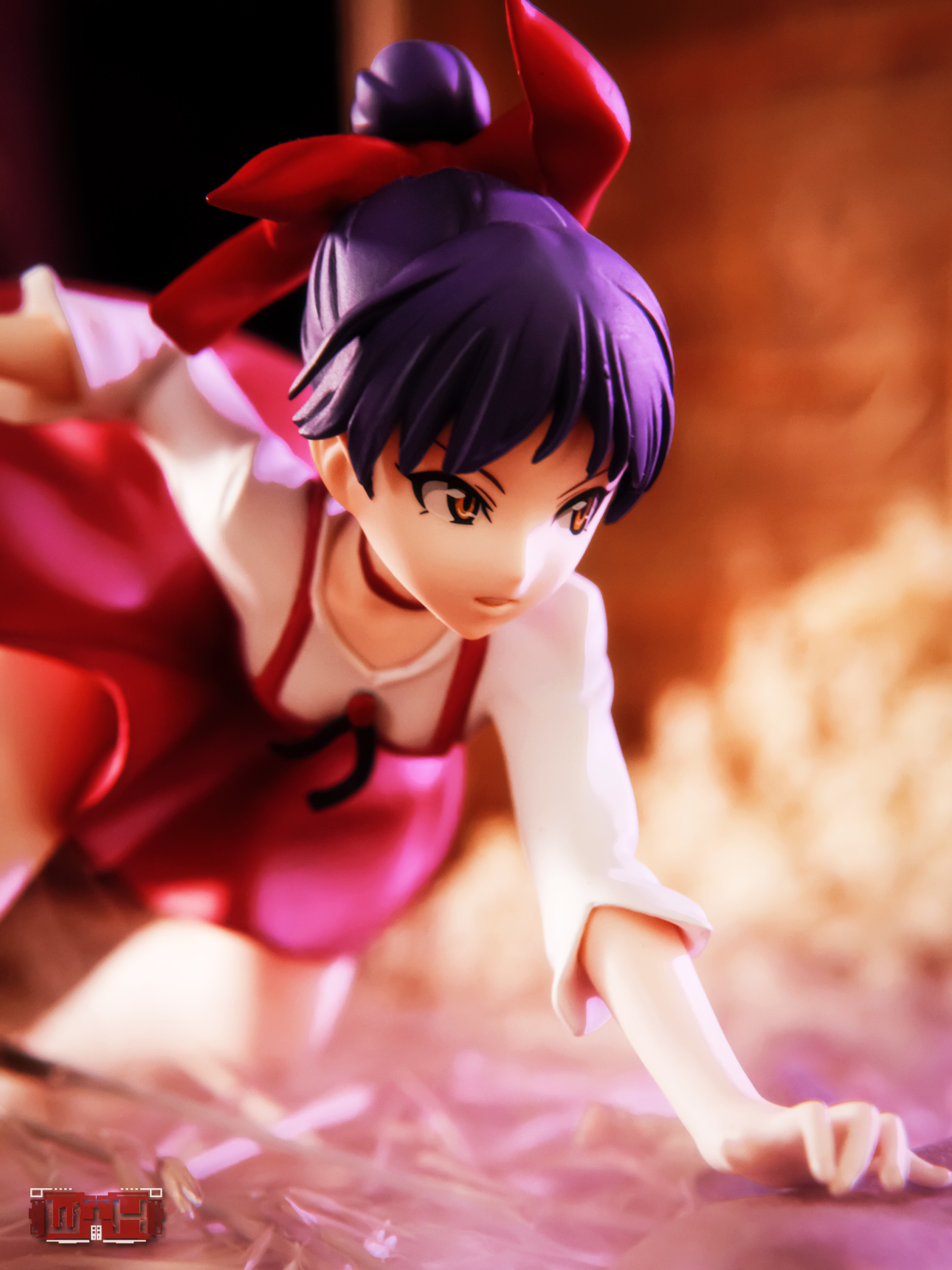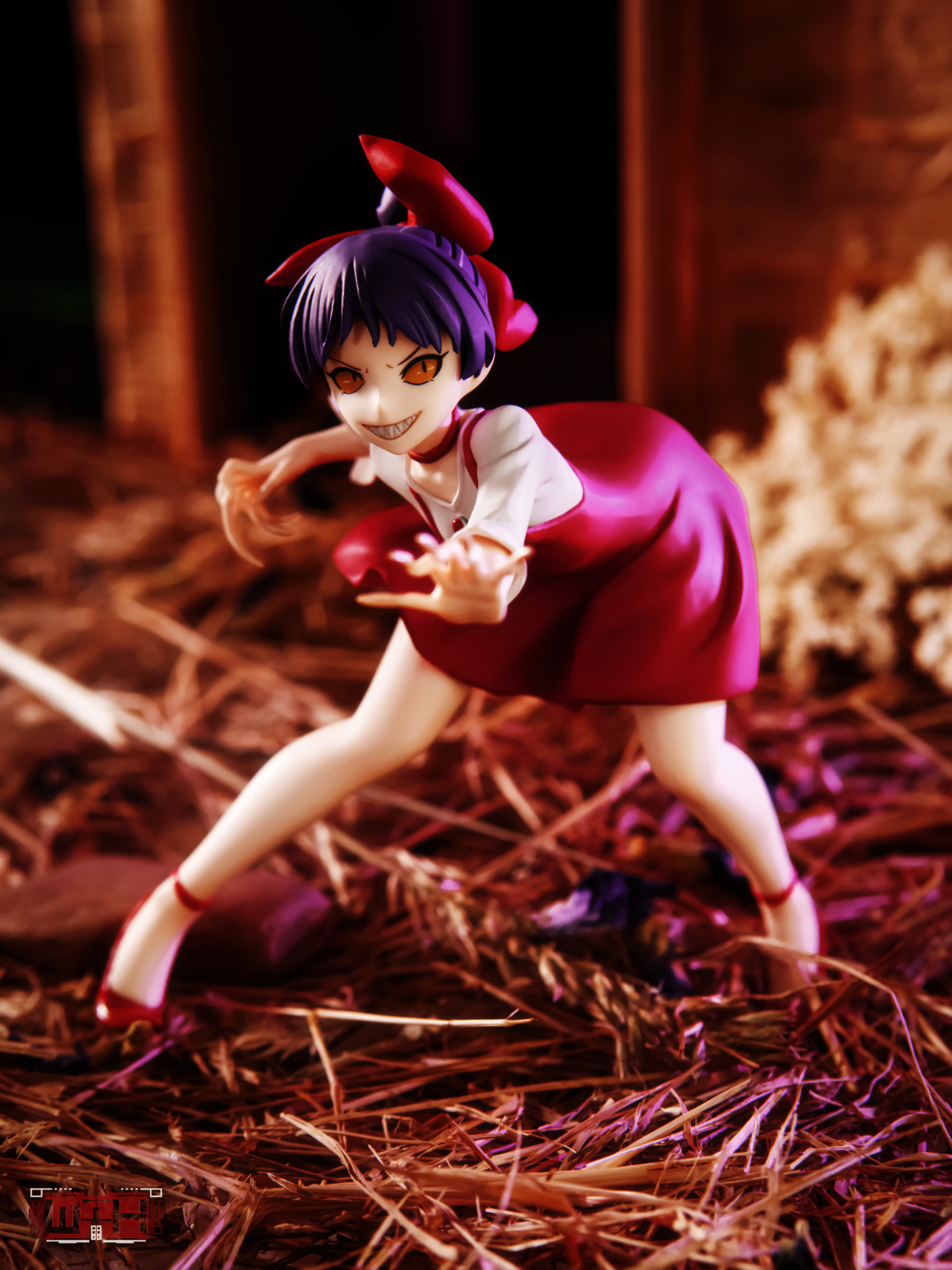 By coincidence I came to watch a few episodes of Gegege no Kitaro and instantly liked it.
Gegege no Kitaro has it's roots in the first manga adaptation from 1959, created by Shigeru Mizuki.
The first anime aired in 1968, in every decade a new anime aired so far, currently the 4th anime is airing.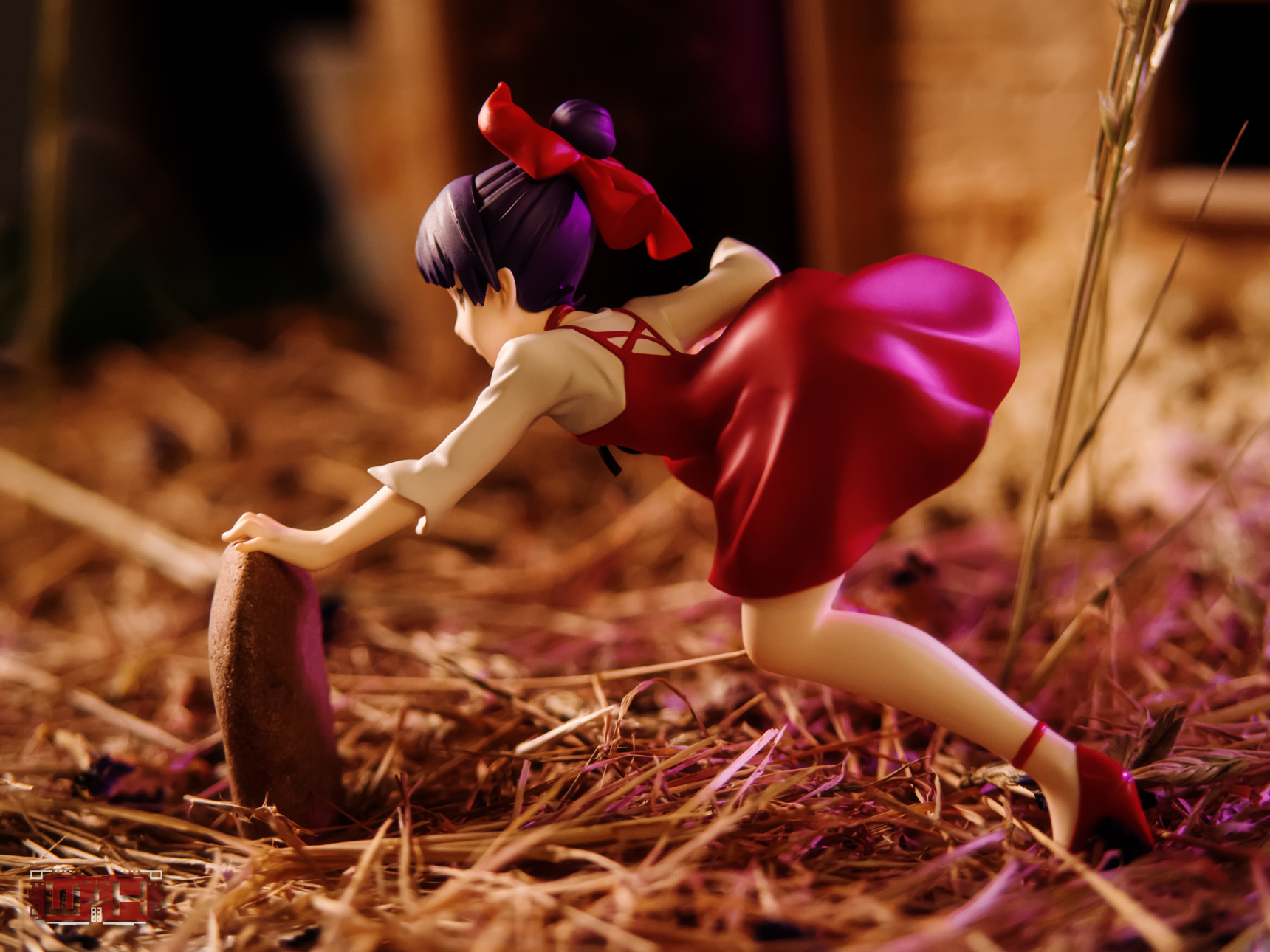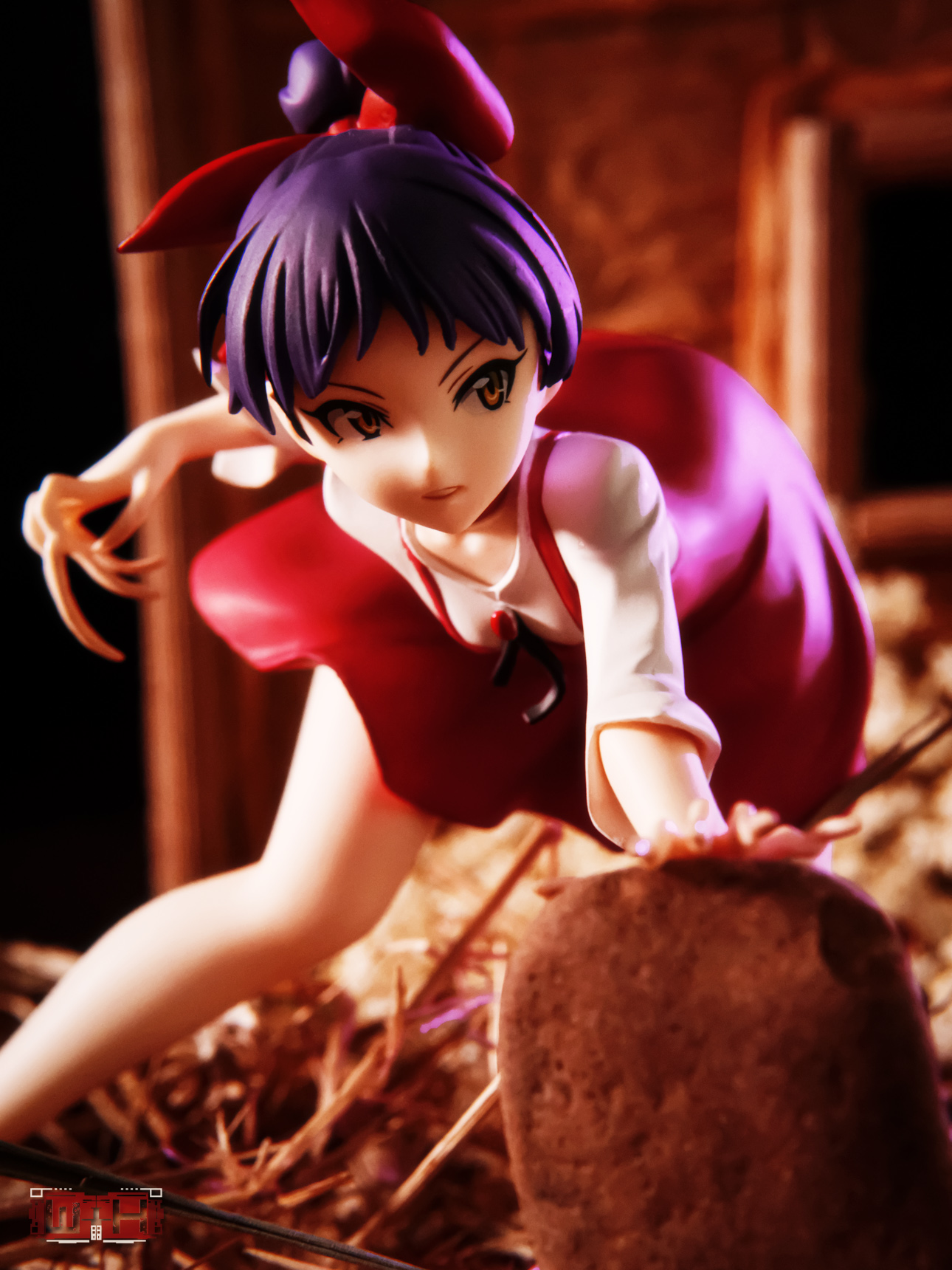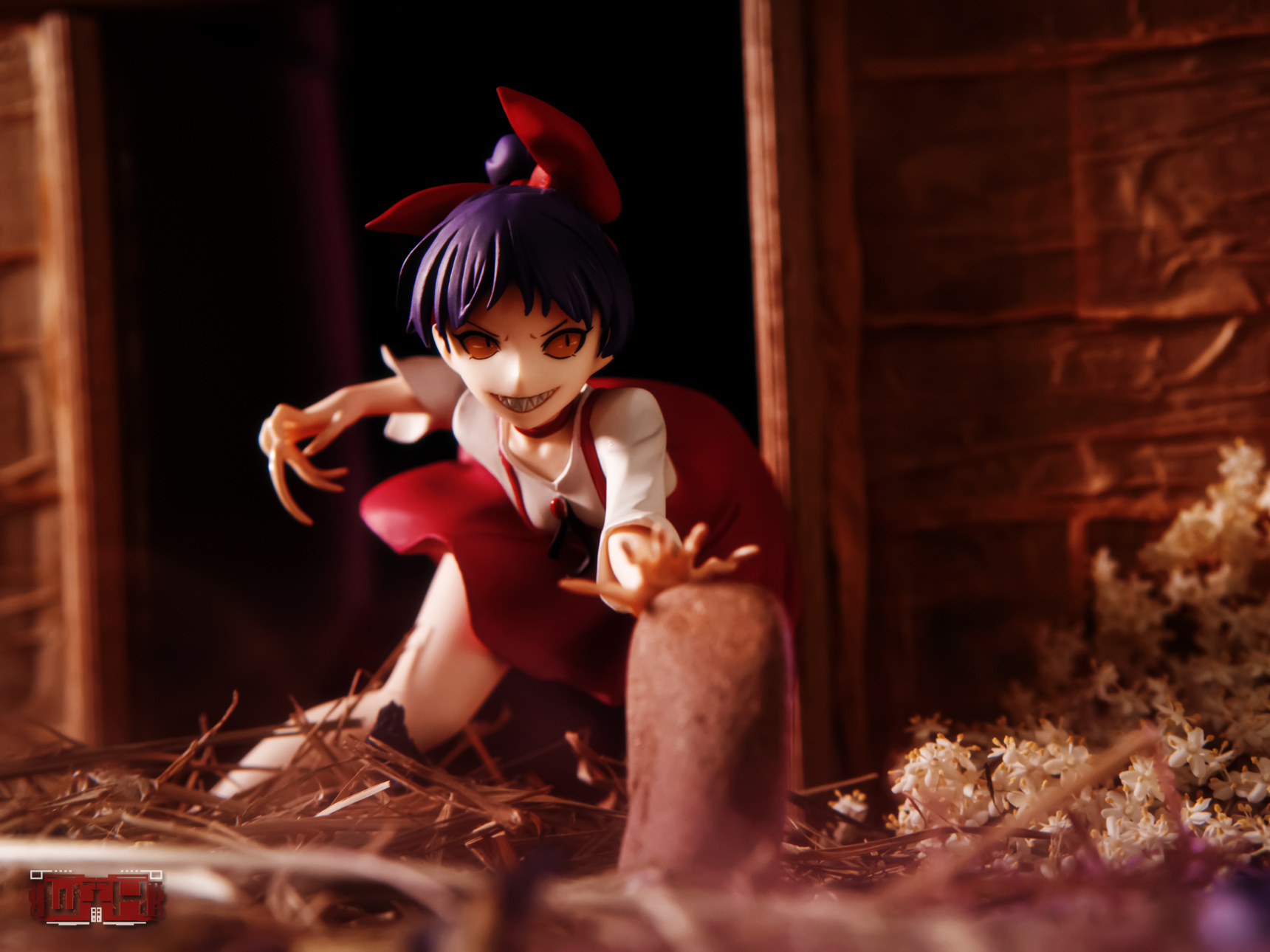 Kitaro and his youkai friends solve problems with ill spirited youkai's and humans, as their goal is friendly coexistence. What is looking like a very well animated show for kids is more than meets the eye as it often touches more grown up topics. The show combines modern society and traditional youkai stories, which works surprisingly good.
One of Kitaro's companions is Neko Musume, in the current anime she became much prettier compared to previous anime adaptations. She is an elegant but also tough young woman who has a big crush on Kitaro. As always the protagonist is too dense to notice. Neko Musume is portrayed as very kind girl, but in "mean cat" mode she looks super scary, alternative parts are included with the figure to recreate that appearance as well. As modern youkai she has a smartphone and knows about the modern world. She also has a friend in the human world, named Mana.
The simple red dress outfit is really fashionable and looks good on the older teenager girl.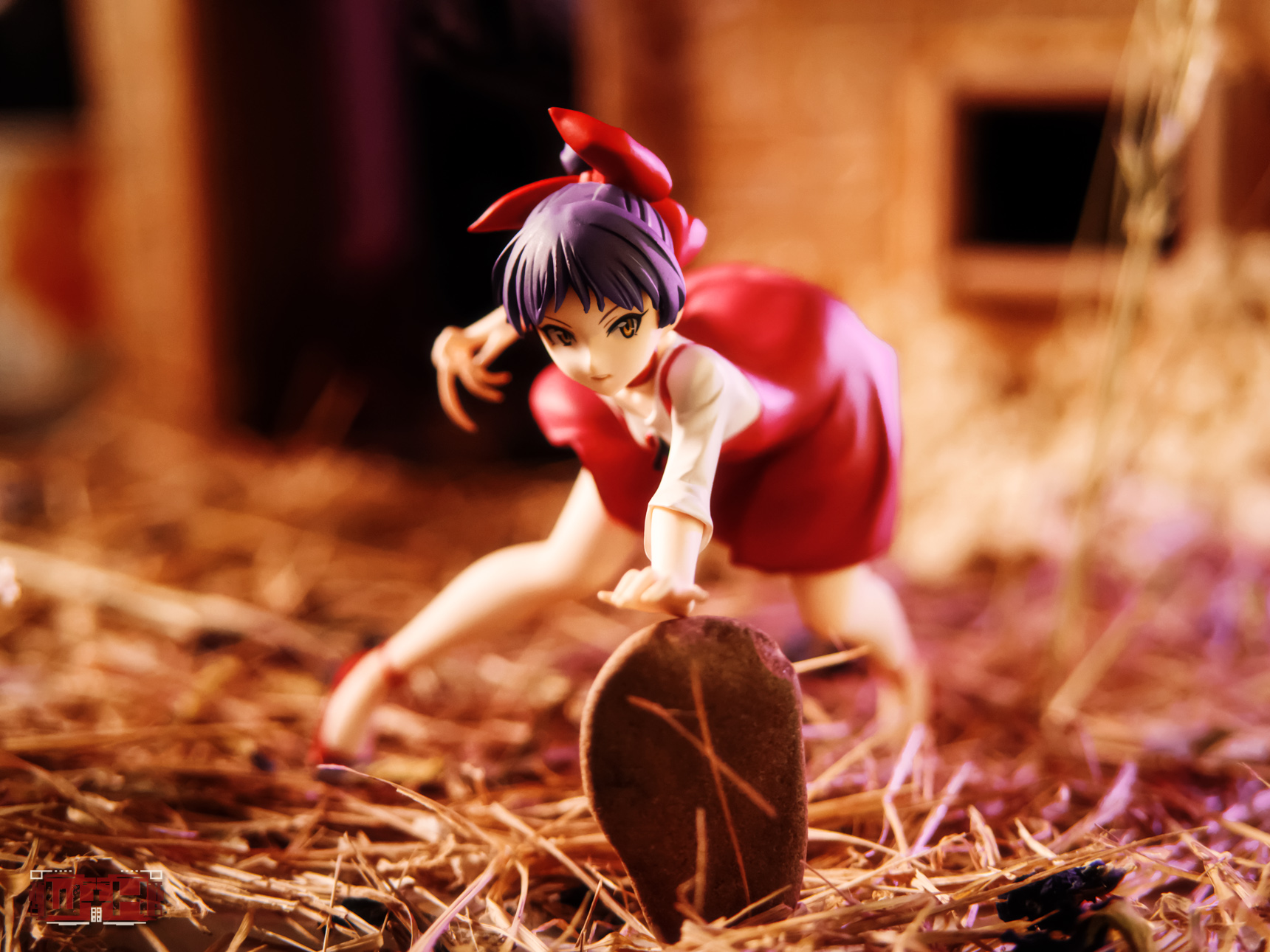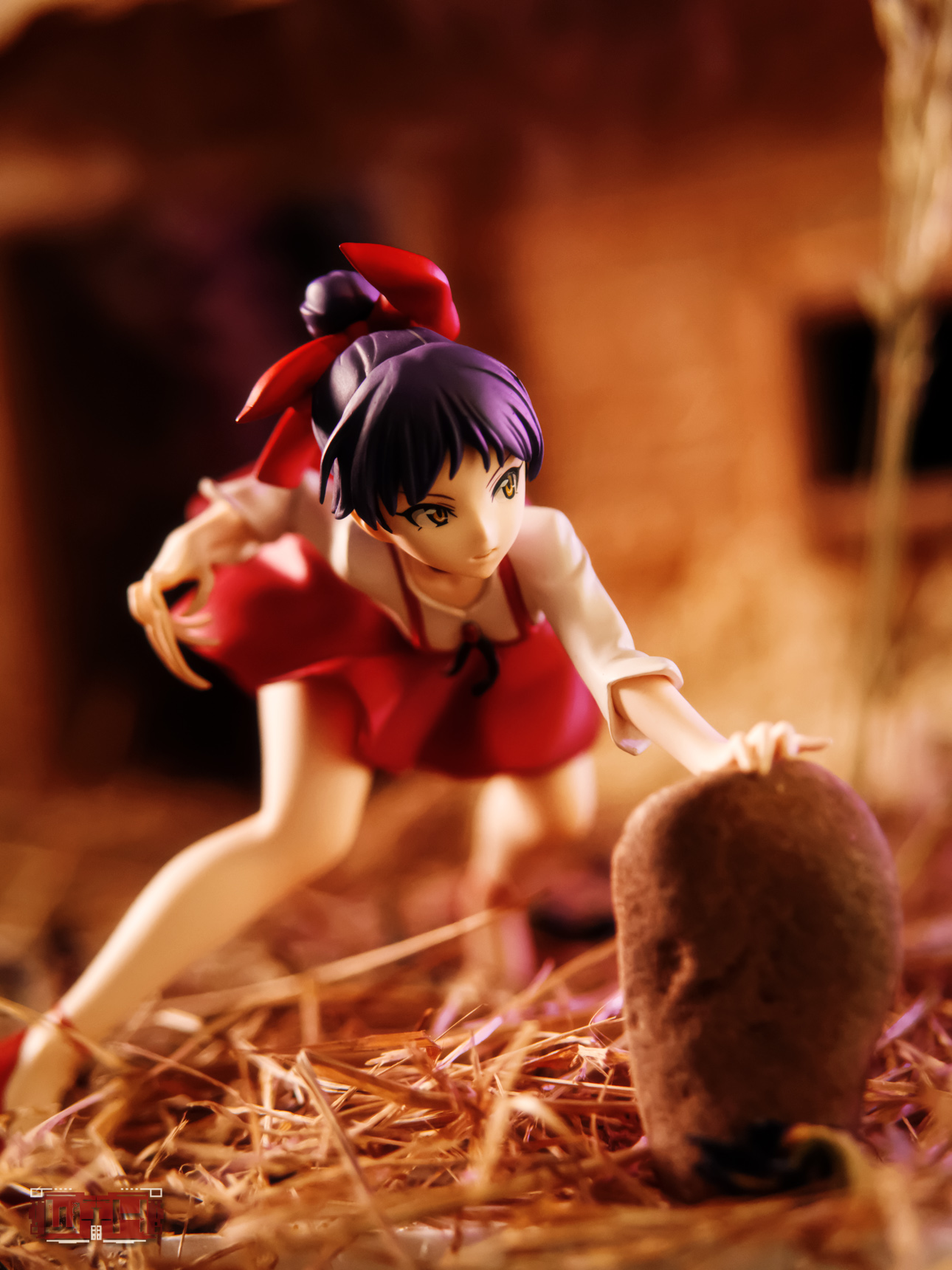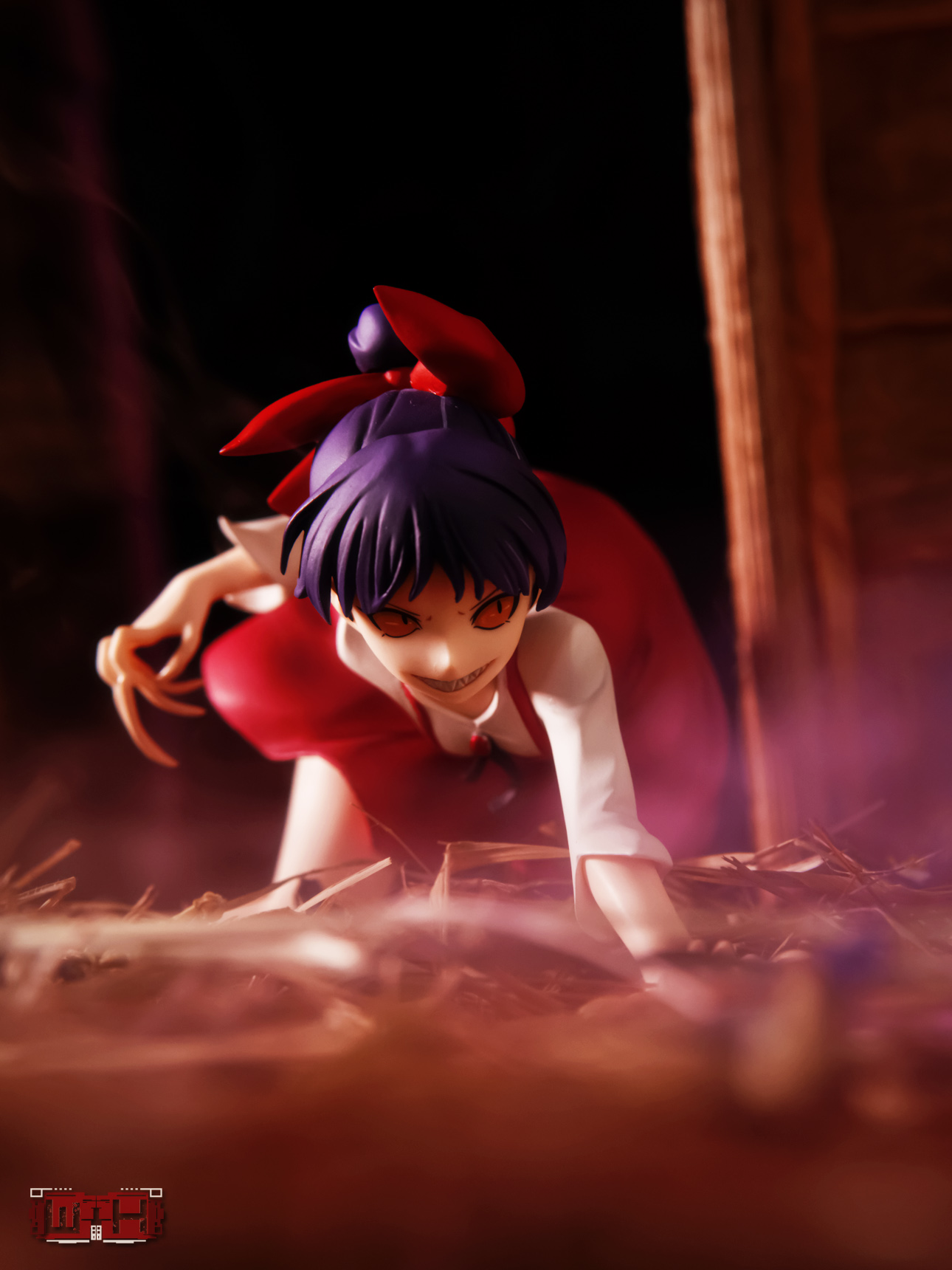 Final Words
The figure is quite nice, small but nicely detailed, especially the "scary mode" option for face and hand are really well.
The chosen pose looks cool, but it isn't ideal for display option with her face looking downwards. The figures quality is very good, but the figure really could be bigger. Overall I think that if the figure had been designed in standing pose, Neko Musume would have a stronger presence that her lovely character would actually deserve.