The figure market doesn't only consist of innocent schoolgirls and gatcha game heroines. And that is why this post features the figure named Peeled Back Kimono from Pink Cat, distributed by Native.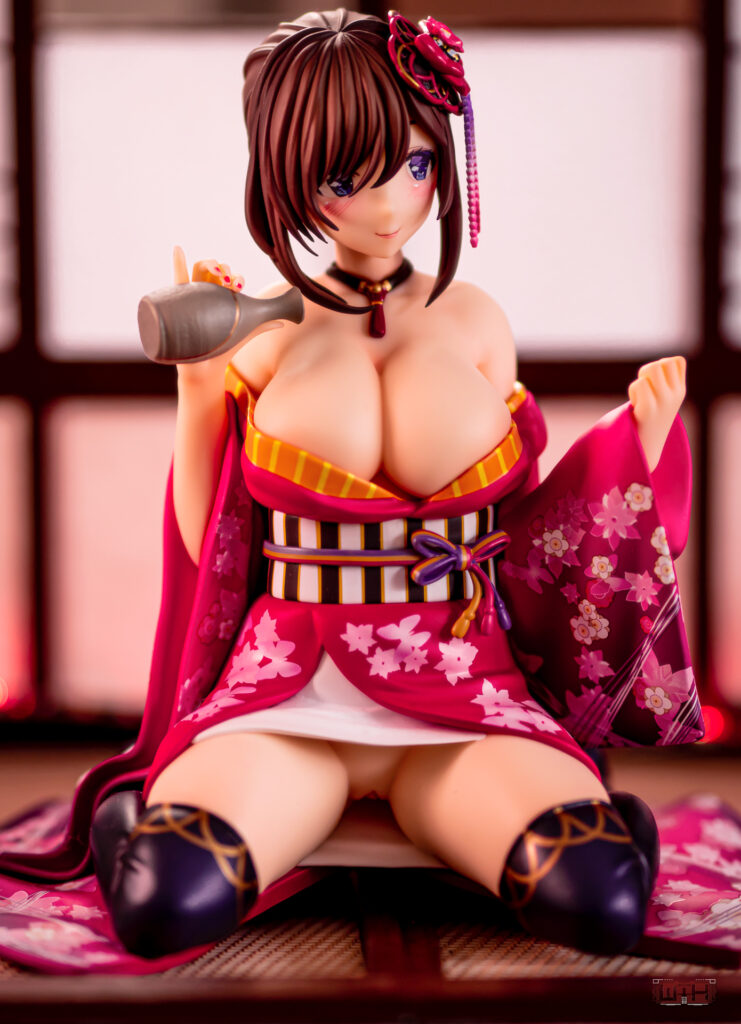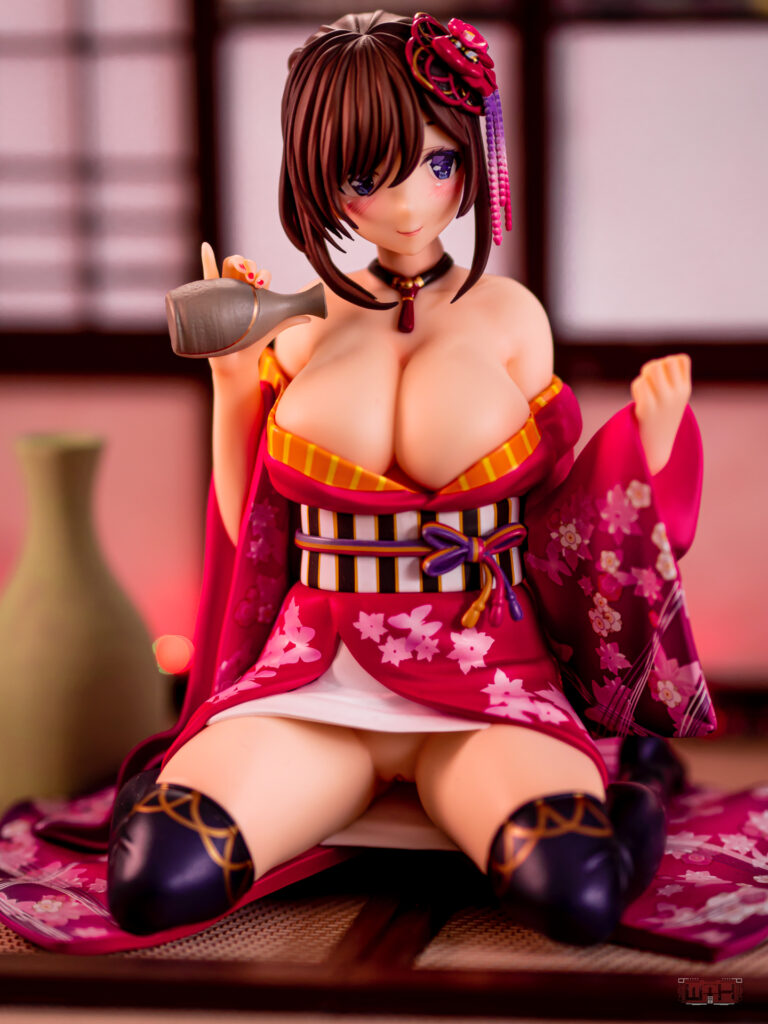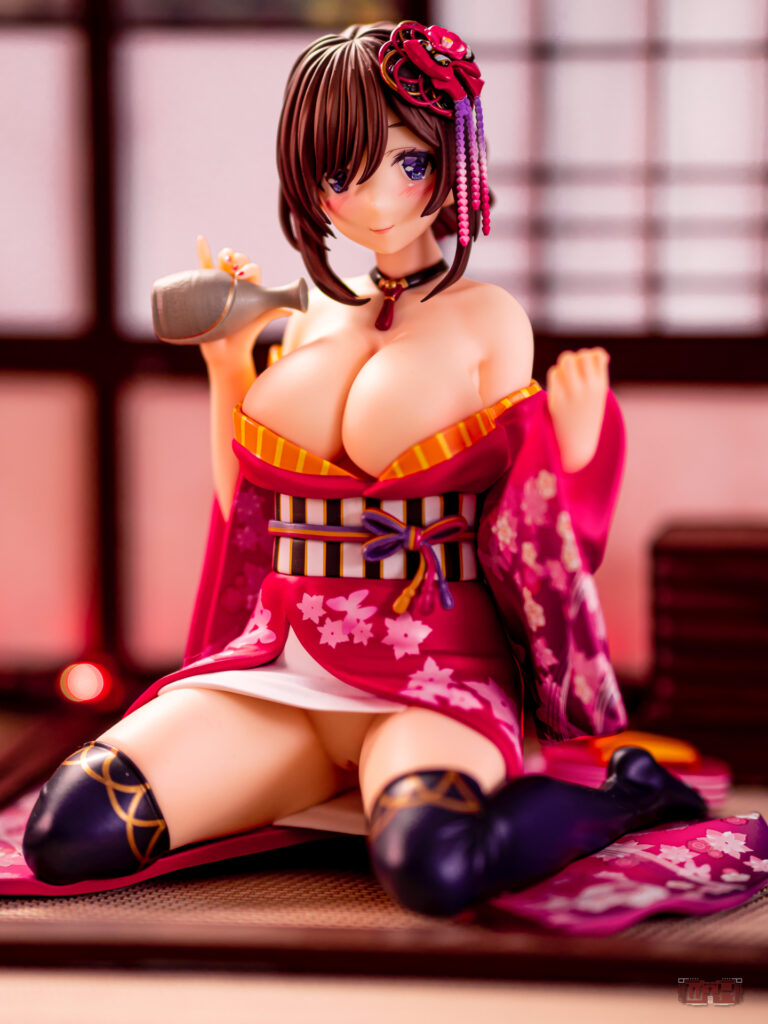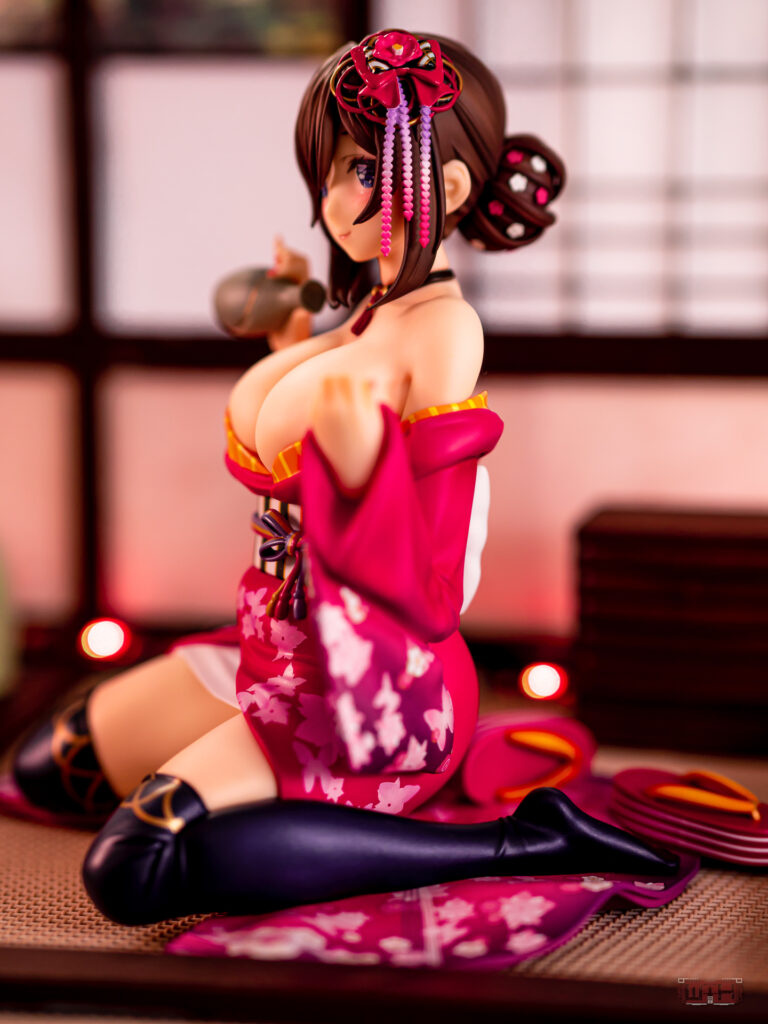 The figure has been released in January 2021 and I can say that she turned out extremely nice. The figures is scaled 1/6 and 16 cm in height. Additional items included in the box are a white base with white fake fur, an exchangeable torso with exposed boobs, an exchangeable flustered face plate, clear stickers and a pink dildo, you won't see in this review.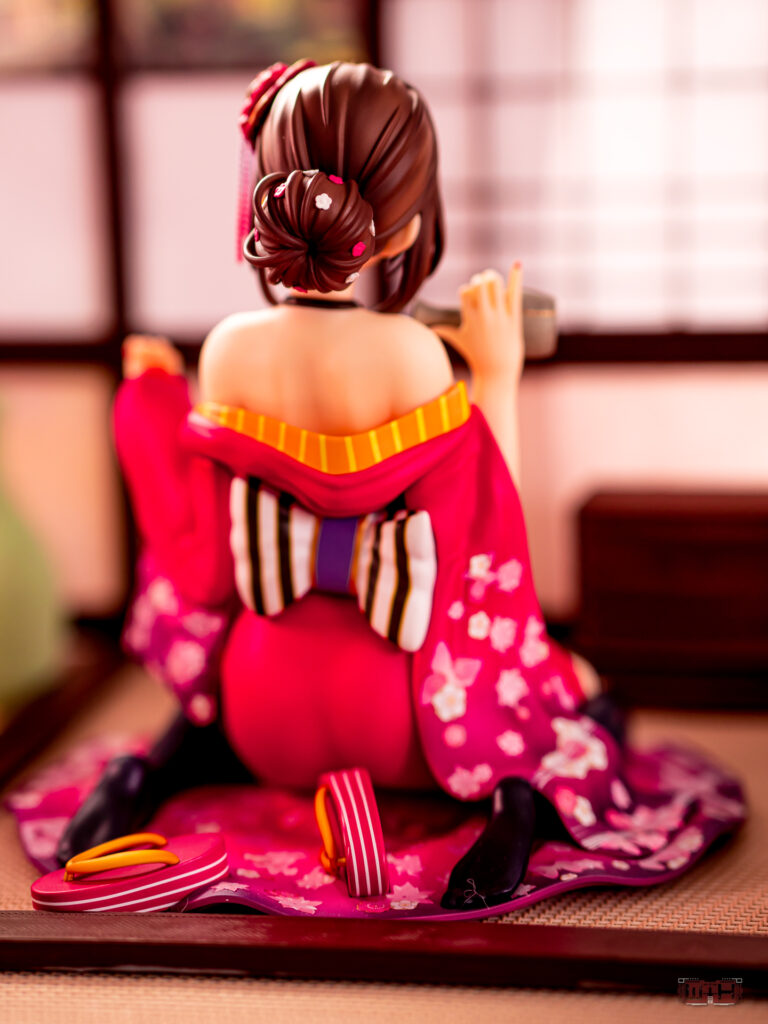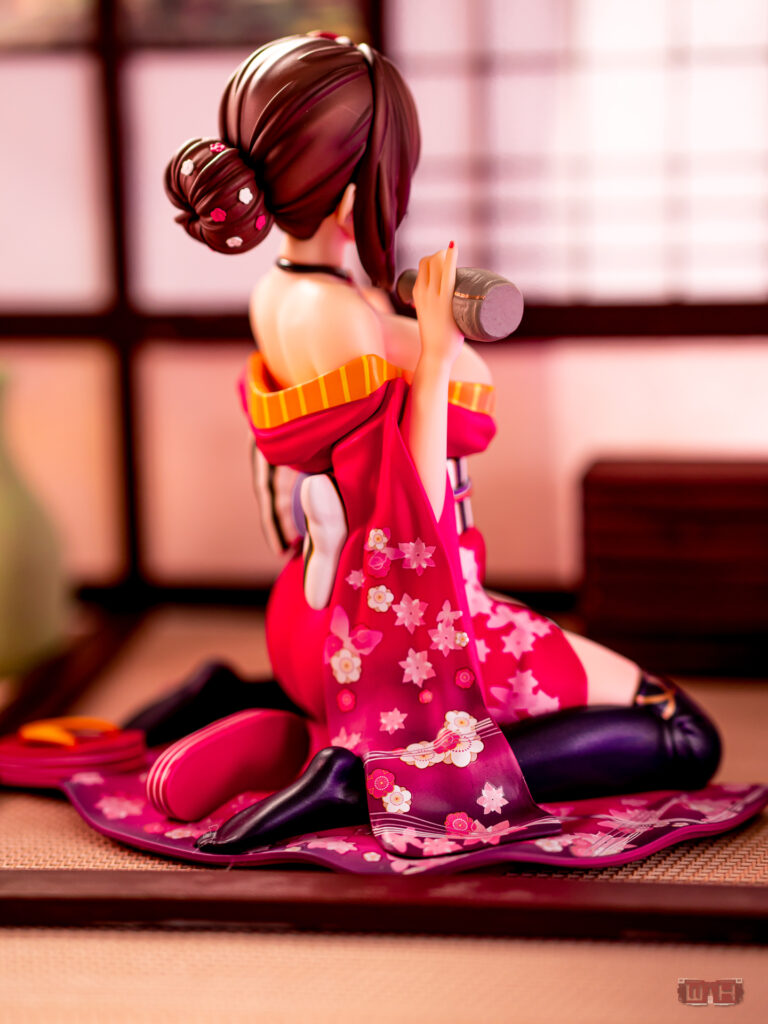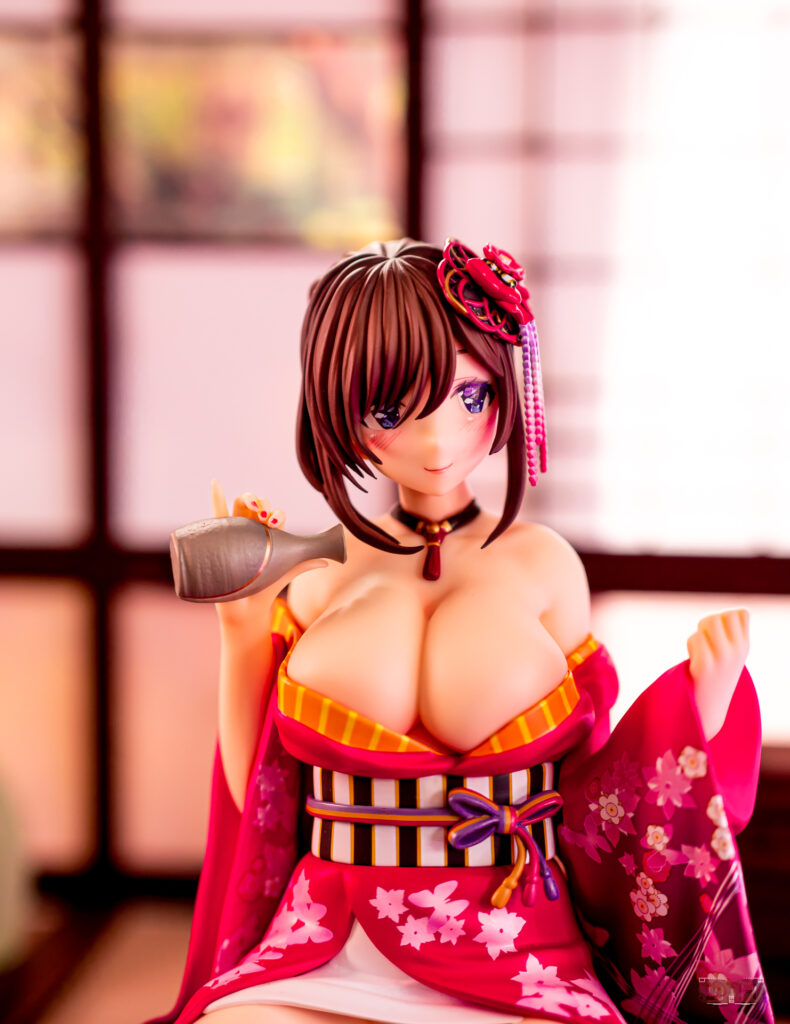 As part of the Creator's Collection, the figure is based on an illustration by Mataro, a highly regarded artist of attractive female anime characters in naughty context, many figures have been adapted based on his illustrations.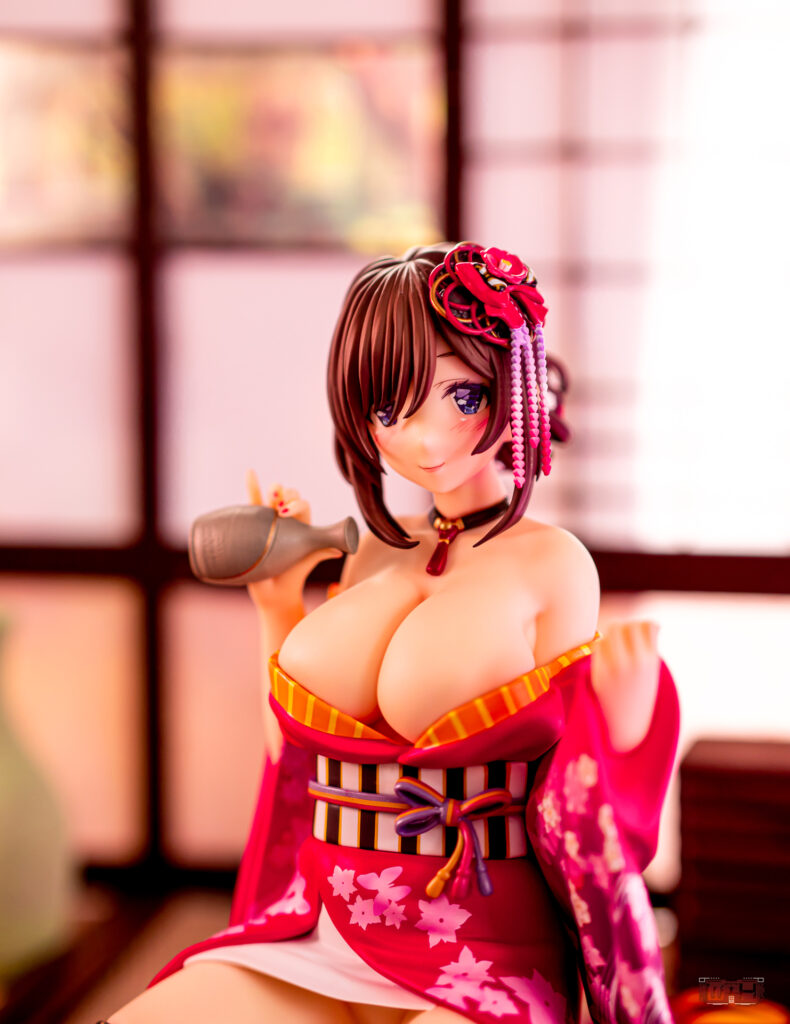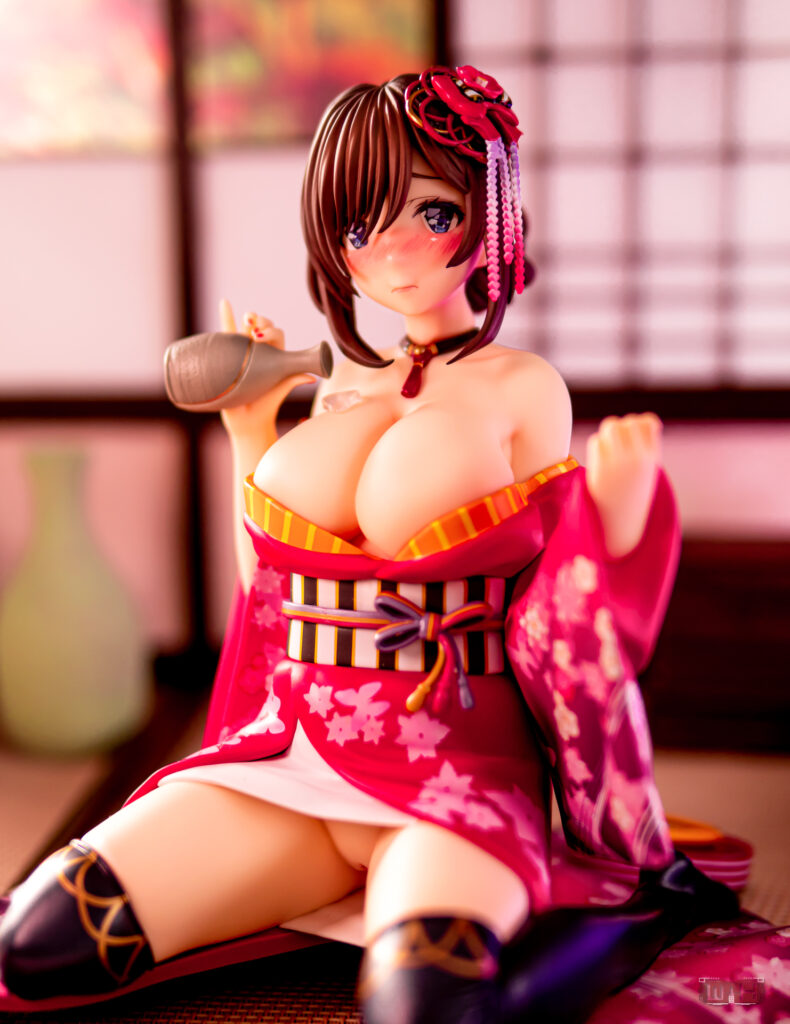 I like the figures brown hair; She also has a super detailed hair ornament, the ribbons hanging from it have a cute heart pattern, the donut bun is also decorated with white and pink flower petals.
The characters default face is especially cute, the flushed cheeks give her a lively appearance.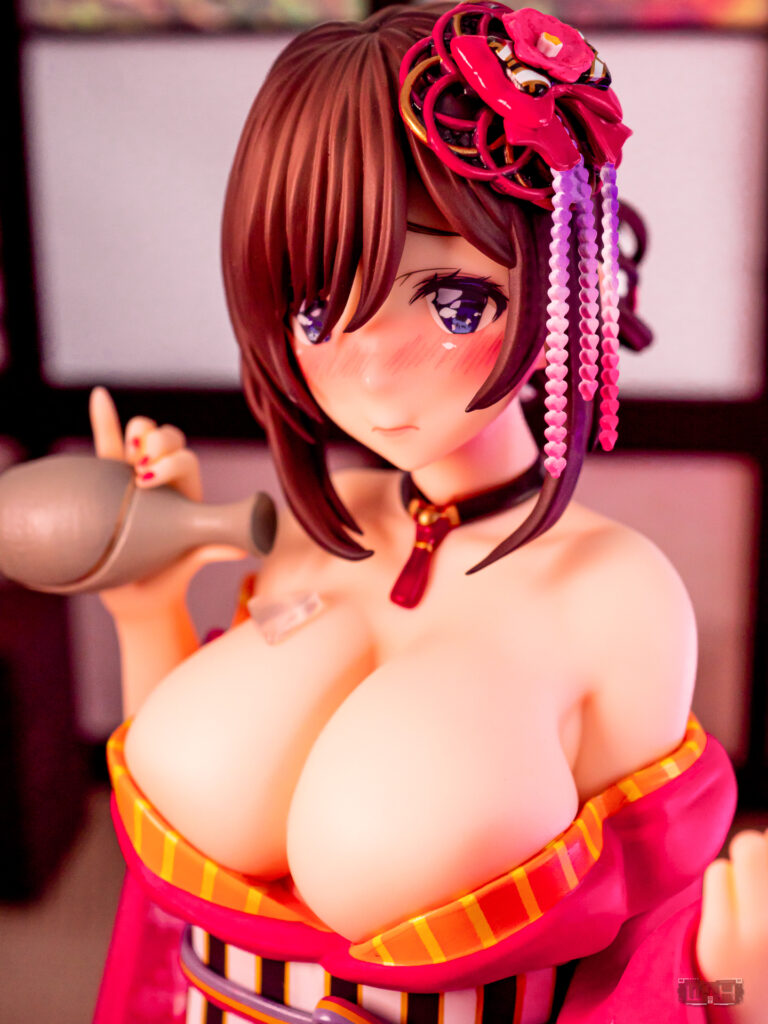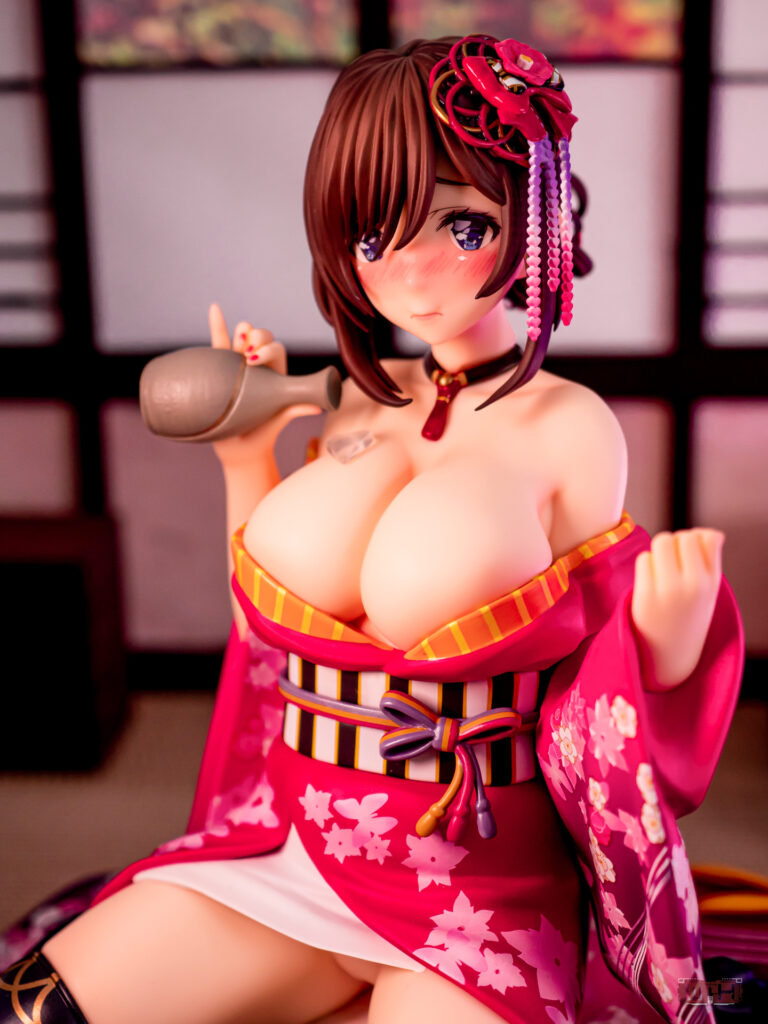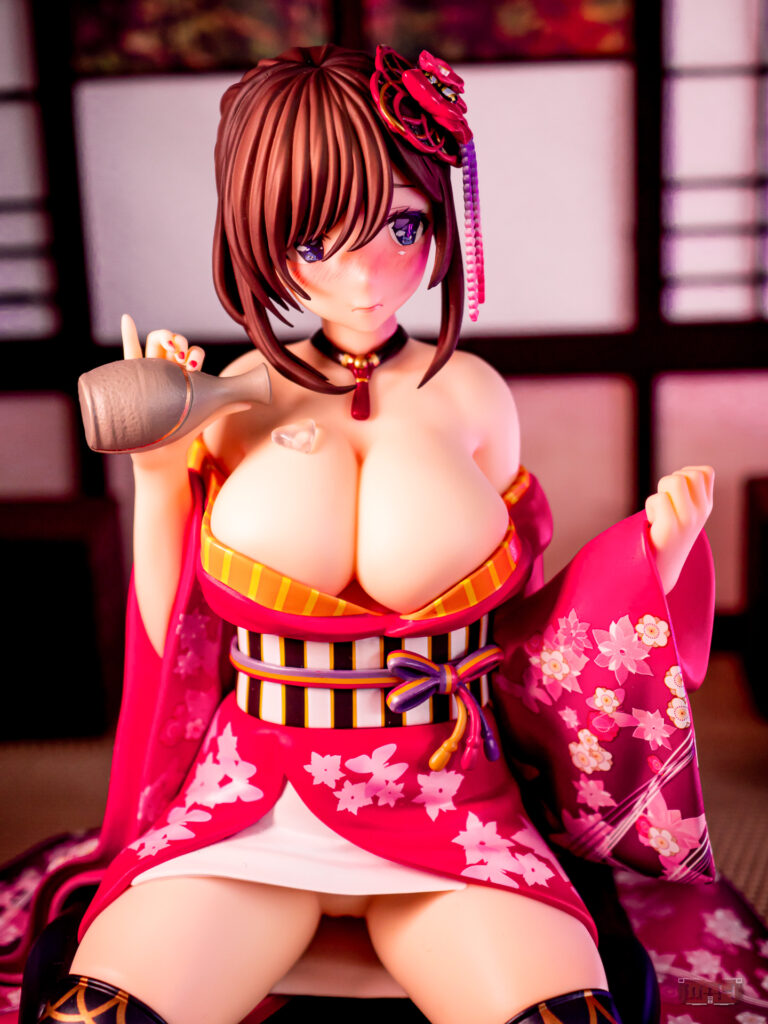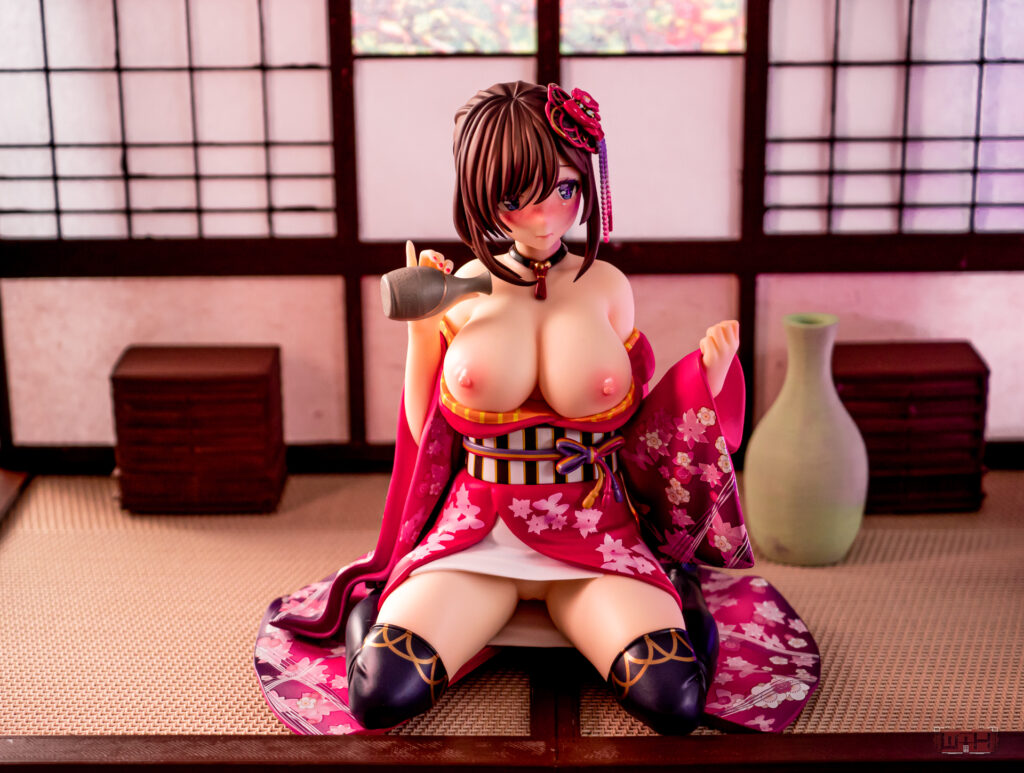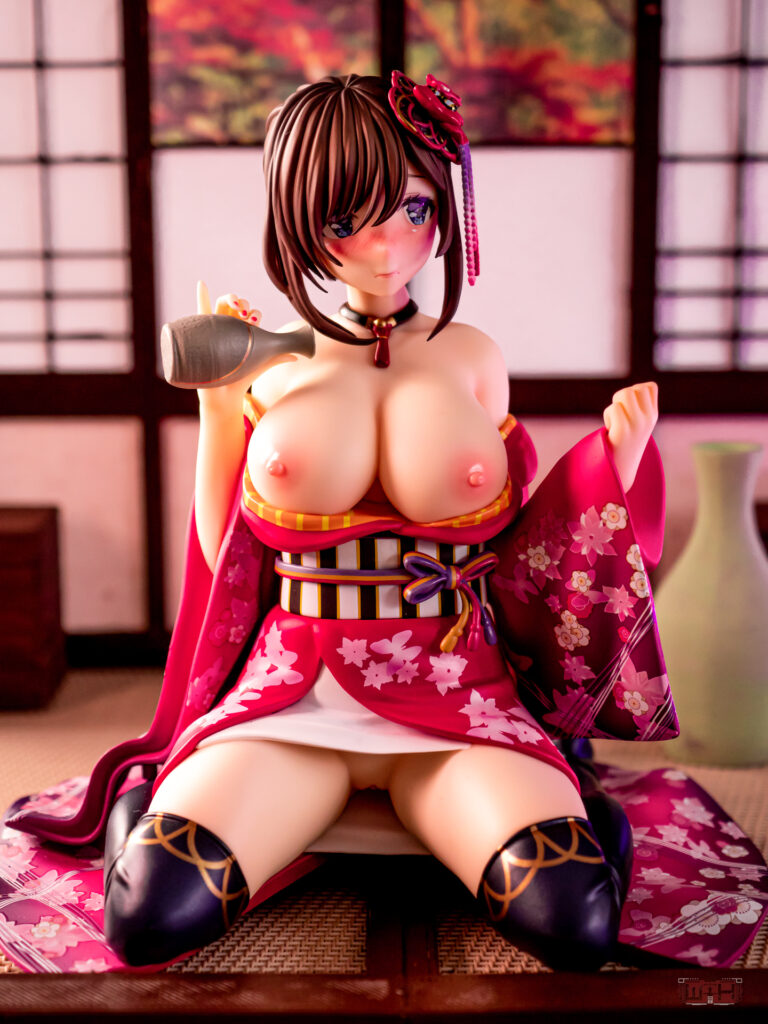 The heavy blush from the prototype has stayed unchanged, which is a great thing to be honest.
She has beautiful blue eyes. The second faceplate shows the character in a more ashamed mood, it is a cute and funny expressions, and the face even shows stronger blush.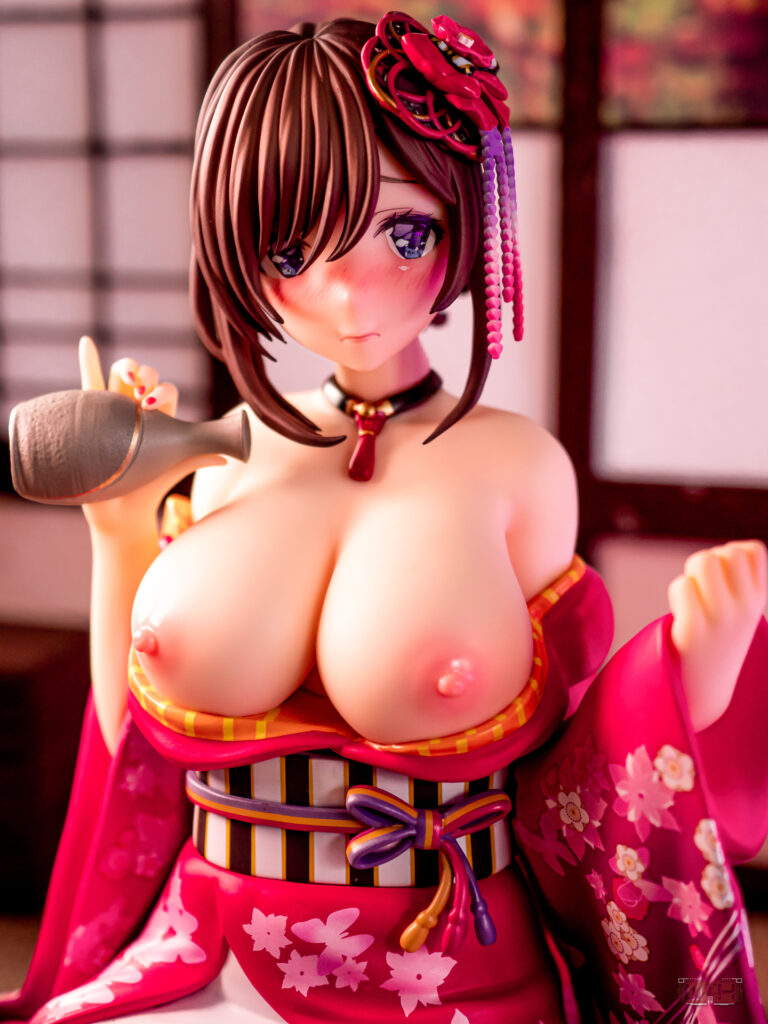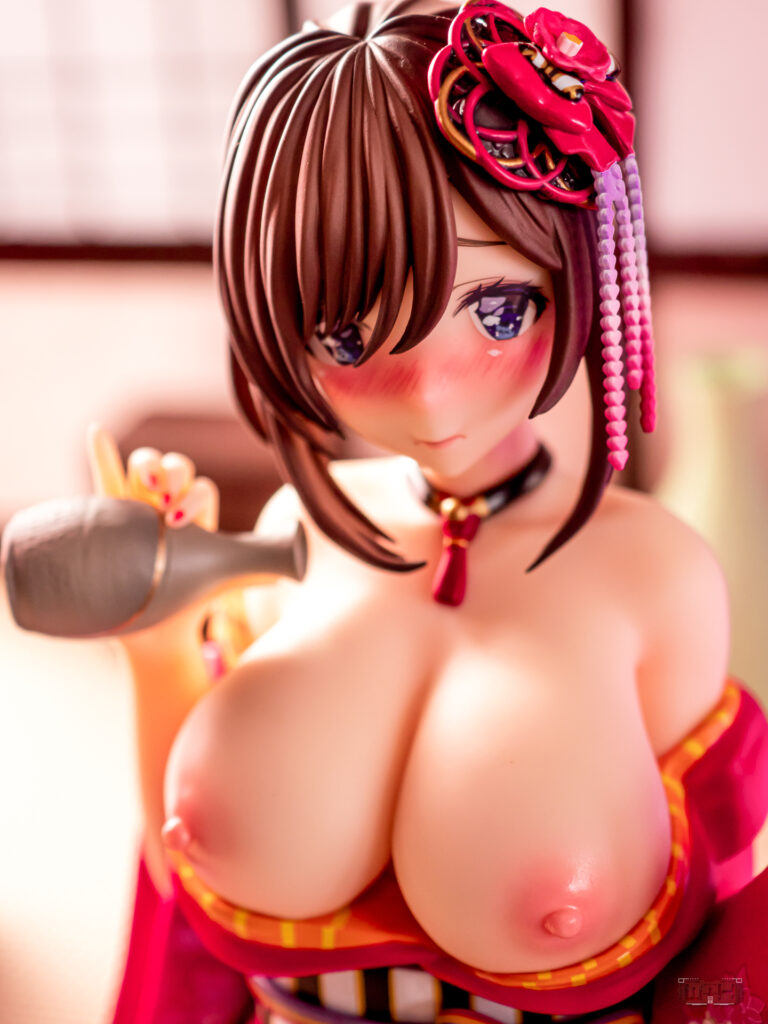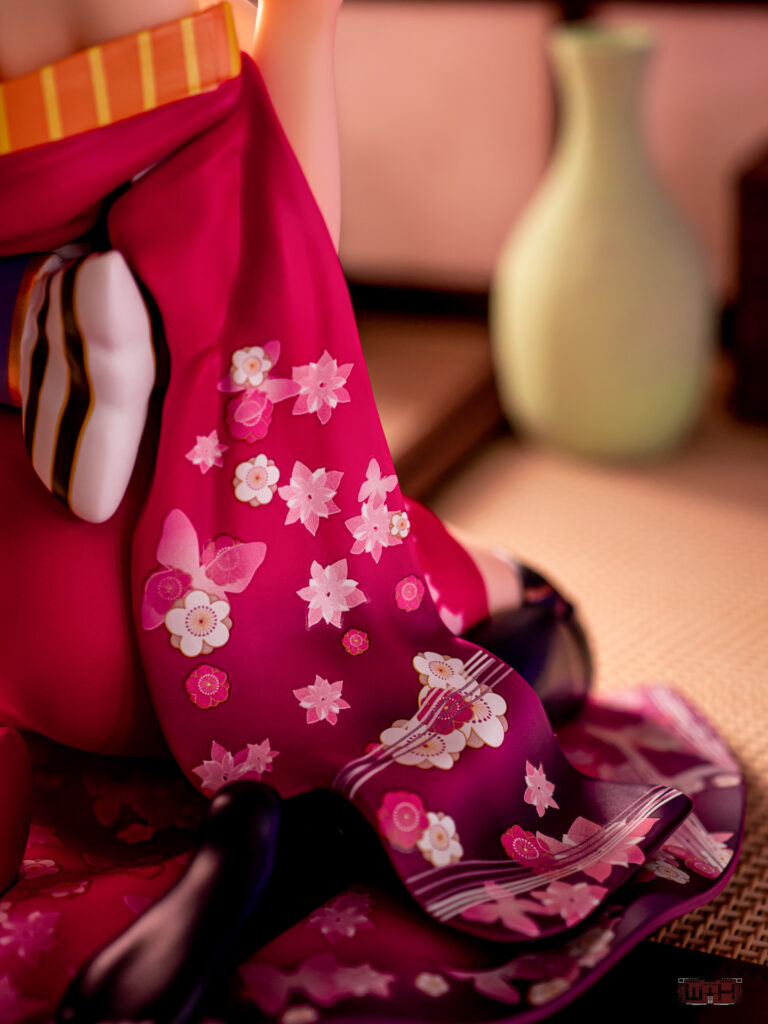 She looks quite innocent with just her face, but everything else about her is naughty with the slowly sliding down kimono. She is spilling the contents of the sake bottle over her boobs. The figure is wearing no panties and you have to display her like this. Her bald crotch is, … well kind of cute.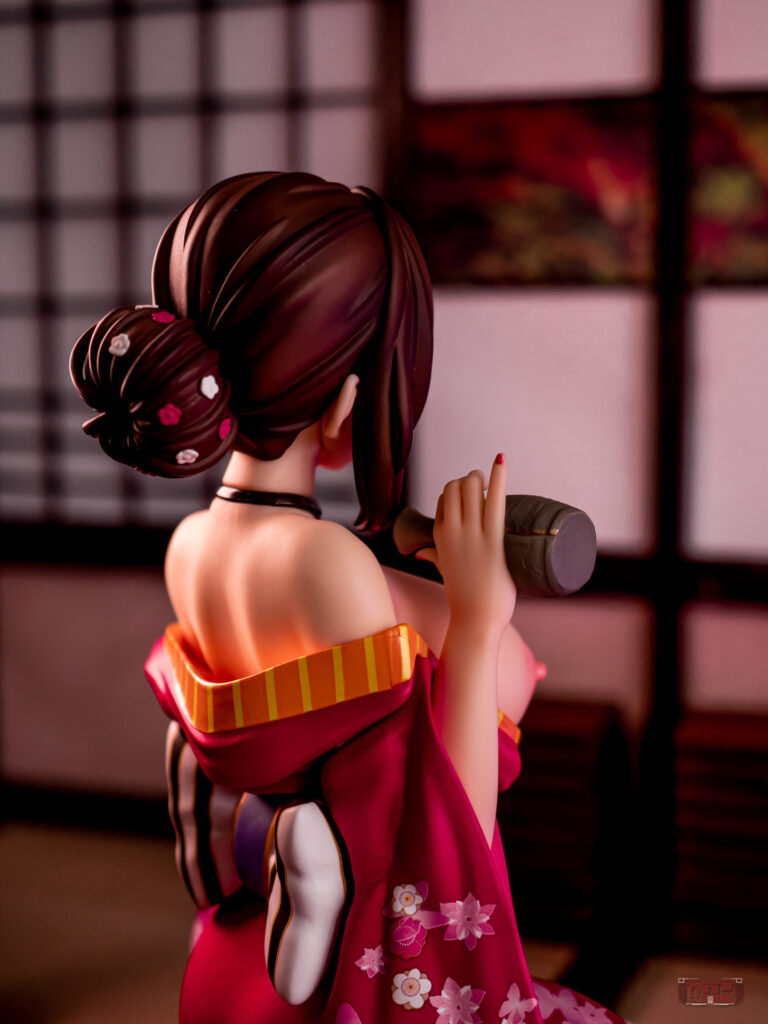 The colorful kimono is a highlight of the figure, it is a realistic recreation of a kimono with all the folds and wrinkles. The outfit has a very bold set of colors and the detailed flower ornaments make this outfit a lot more detailed than the sculpt already is.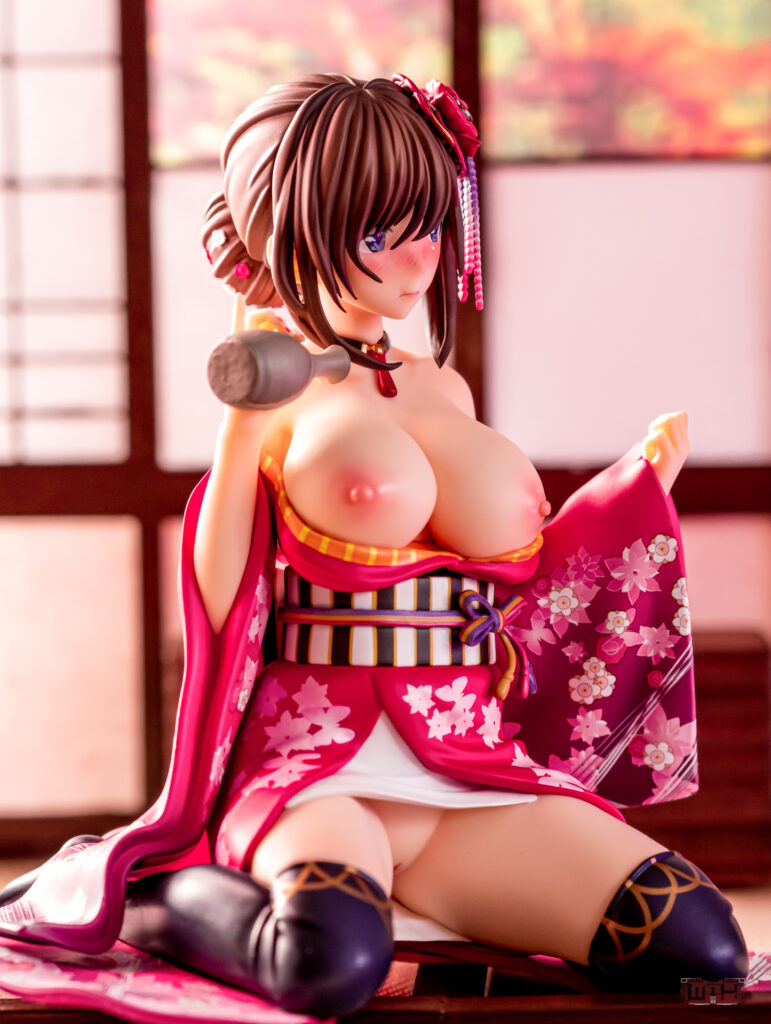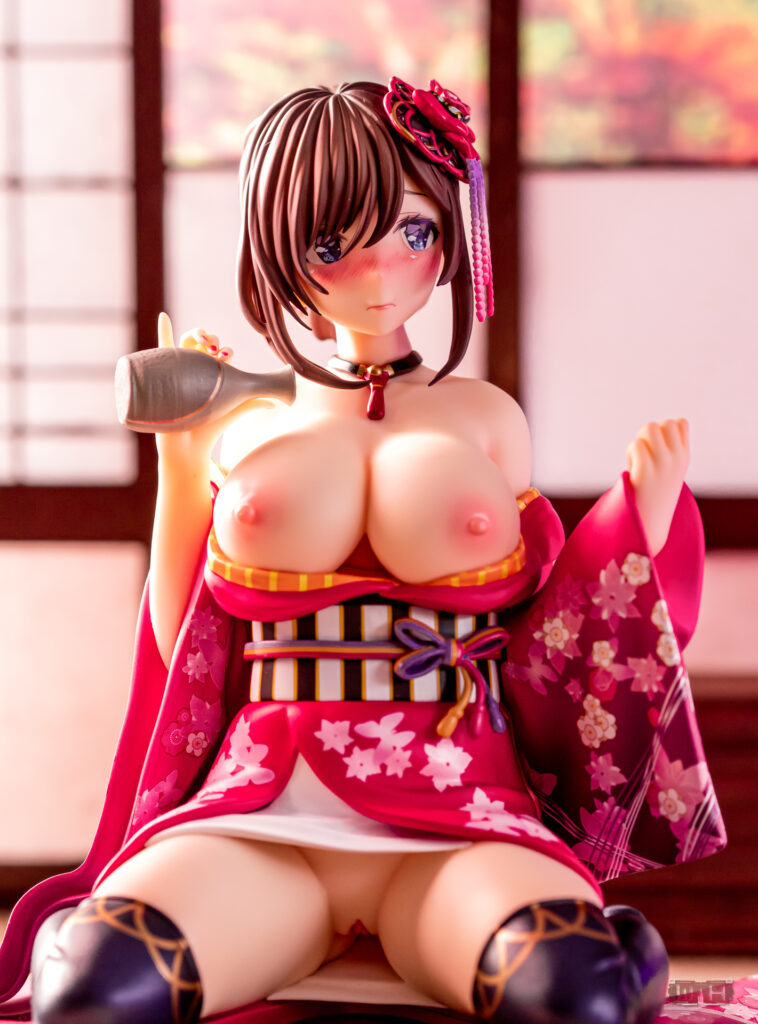 Final words – At the end of this review, I can say that I am very pleased with this Peeled Back Kimono Creator's Collection figure from Pink Cat. I was a bit worried at first since I had no experience with the manufacturer and it was the first work of sculptor A'n.
The concept of a drunk girl in slided down kimono robes turned out quite convincing. The figure has a good balance of cute and lewd, I really like the ecchi bits of it. The traditional kimono looks great. The general the quality is very good, but at some areas, the details could be a bit finer, as the cloth seems to be made a few millimeters thicker than it would have been necessary.