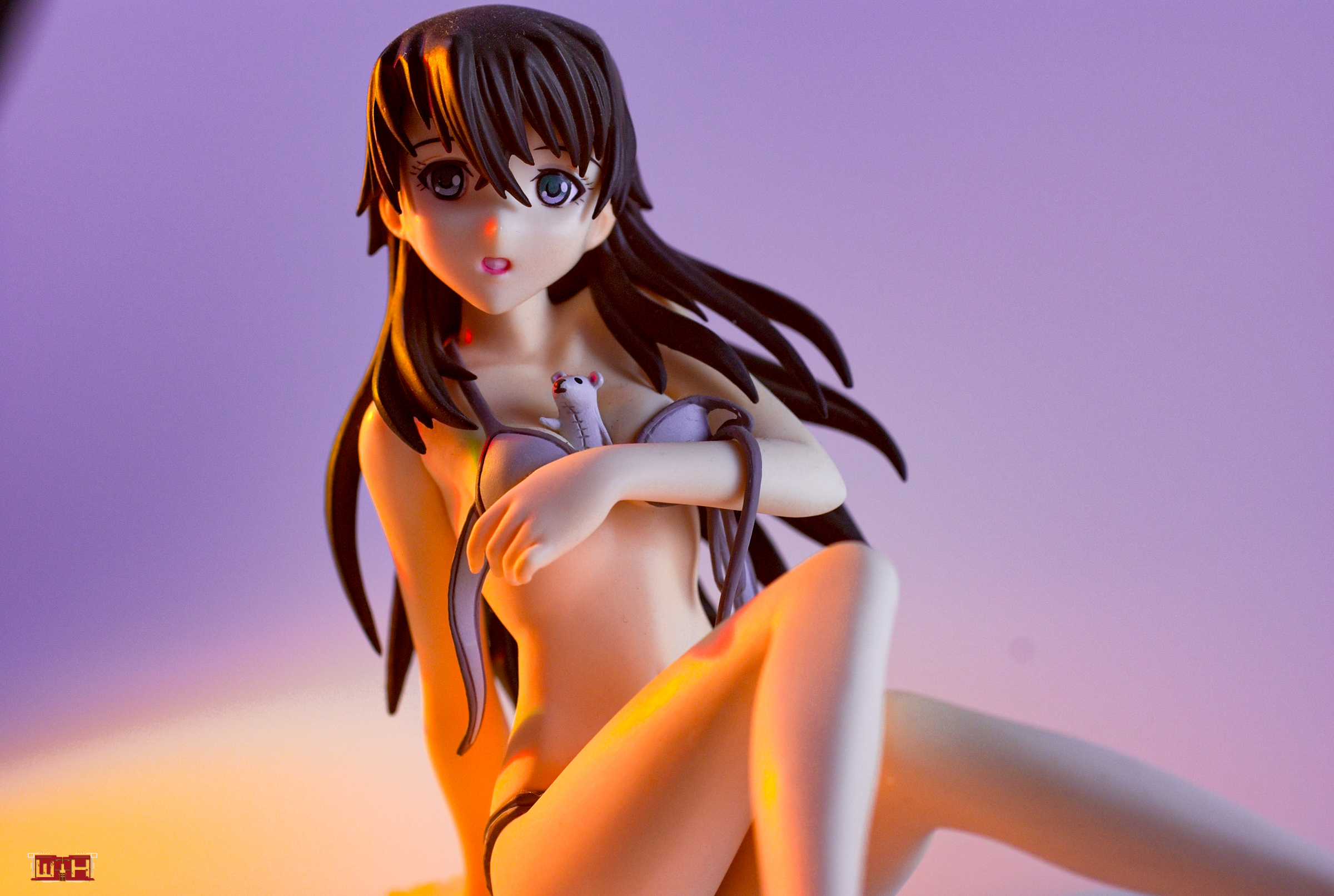 Emi Kizaki is an older figure of mine so I'll only write a few lines, I mainly want to show some pictures of her. Emi Kizaki is a 1/8 scaled figurine made by Kotobukiya, her release date occured in march 2009. She comes in a very small box with a tropical theme printed on it.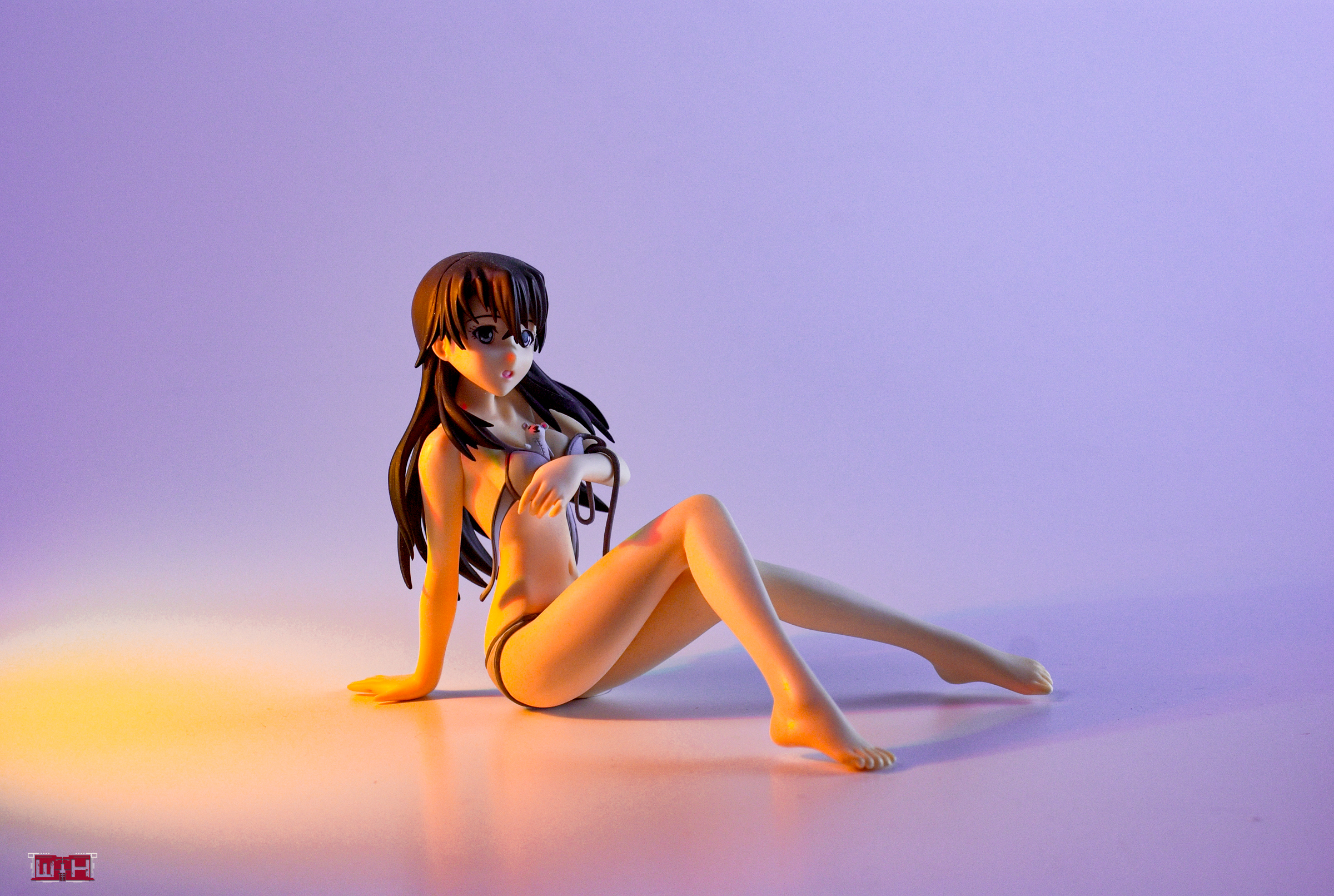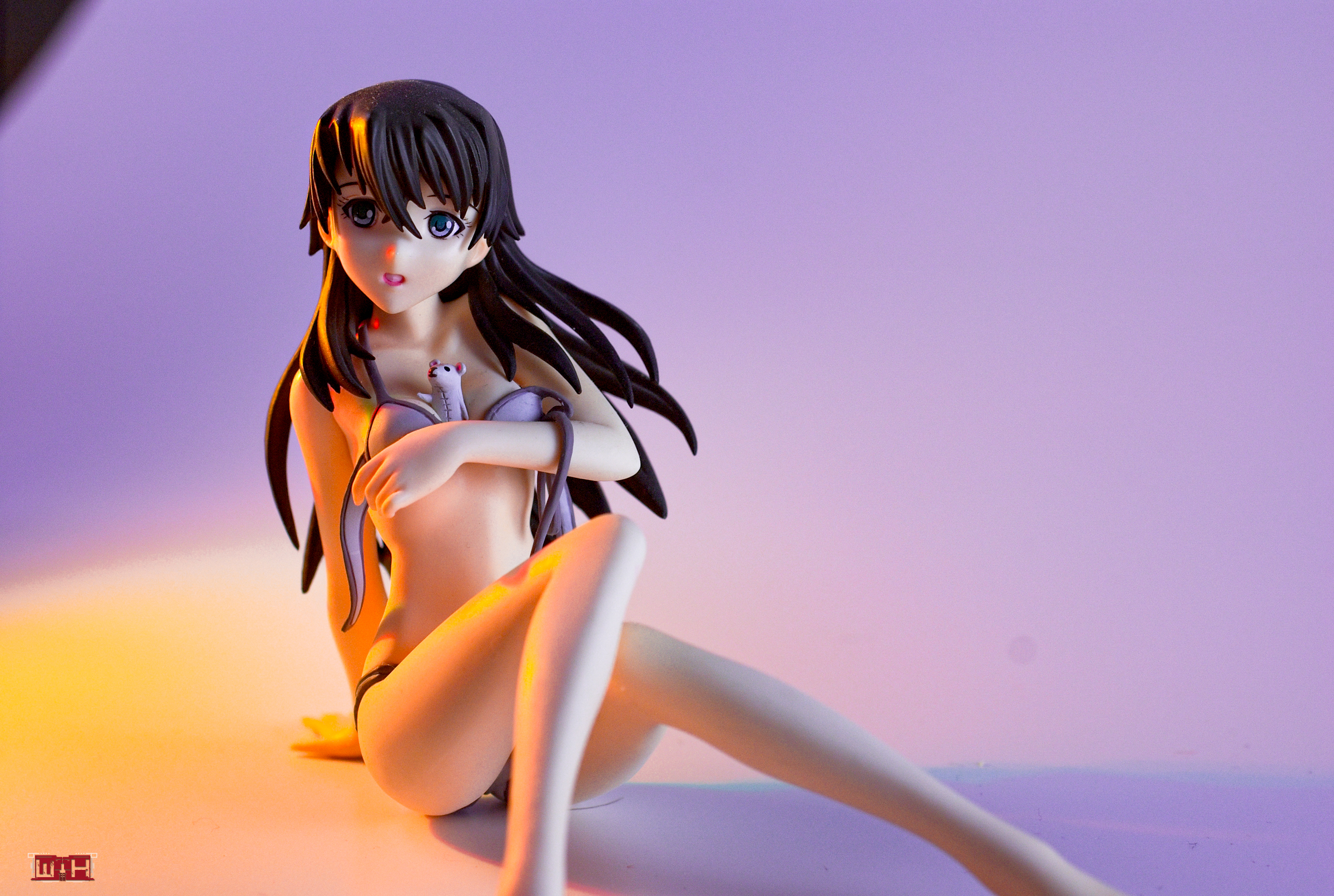 Emi Kizaki is from the Manga and Anime Kurogane no Linebarrels, a mecha show with lots of ecchi and comedy. She looks a bit younger than the character of her origin, but you can identify her clearly as Emi Kizaki. This figure has an oval sand colored base, which has a soft texture.
Emi Kizaki has a very nicely sculpted pose the way she holds her arm to cover her loose bikini top strap and with her face expression, she creates an athmosphere of shy cuteness.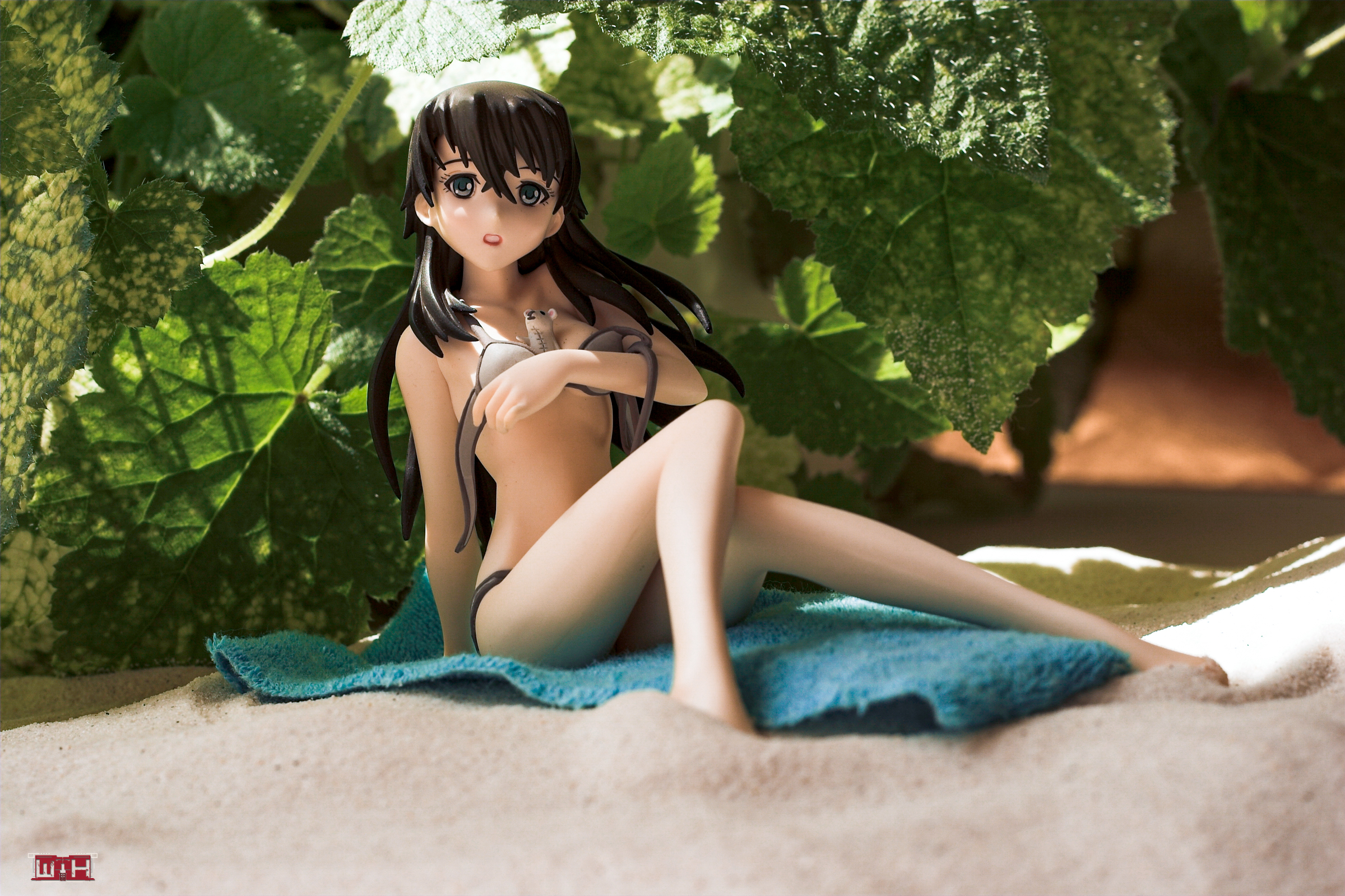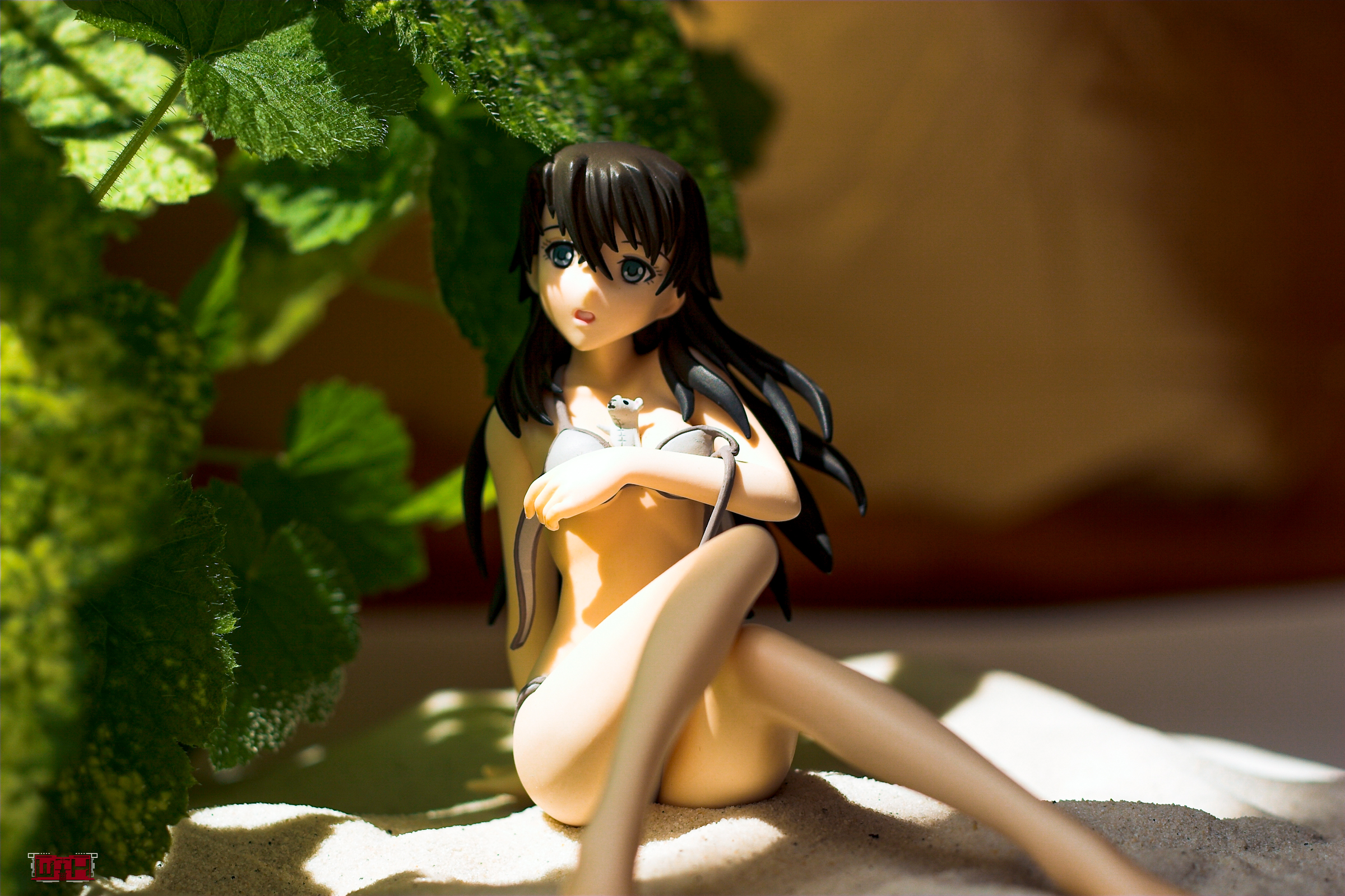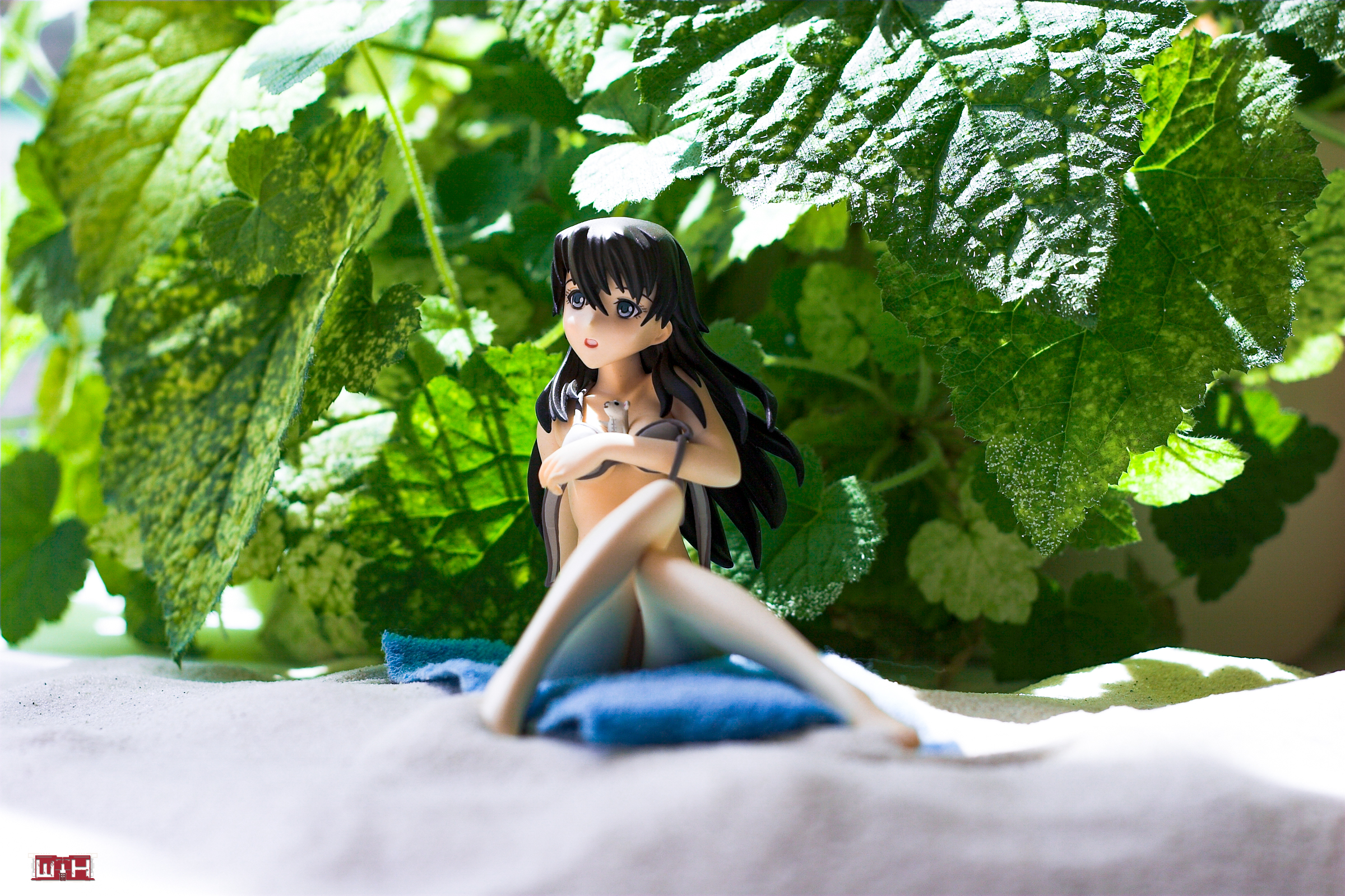 Her hair shows some detailed streaks which matches her look from the anime. The body itself is very well sculpted with nice long legs. She has a pale and bright skintone. Emi's upper body looks nice too, even though she is not as well endowed as in the anime =D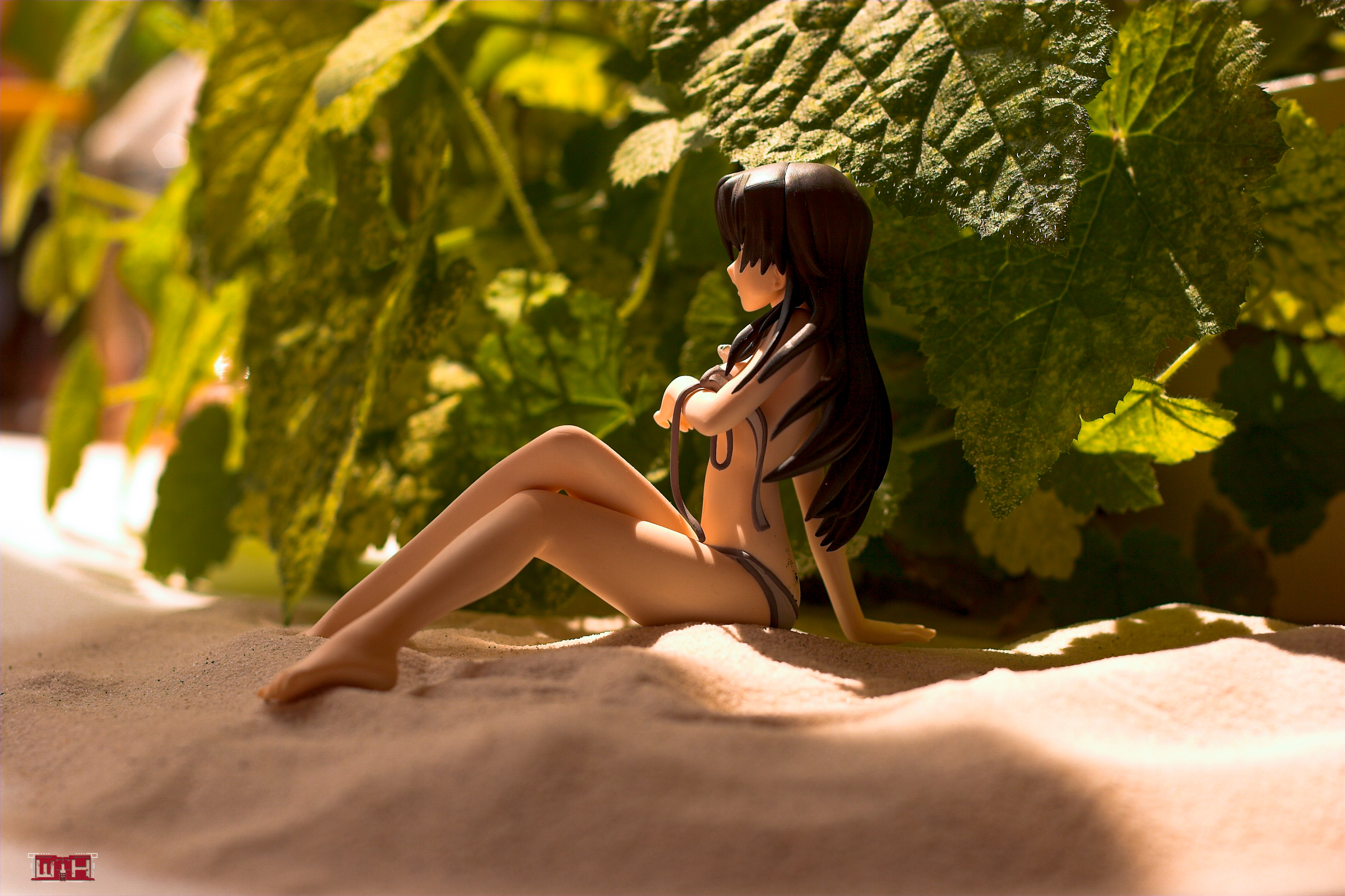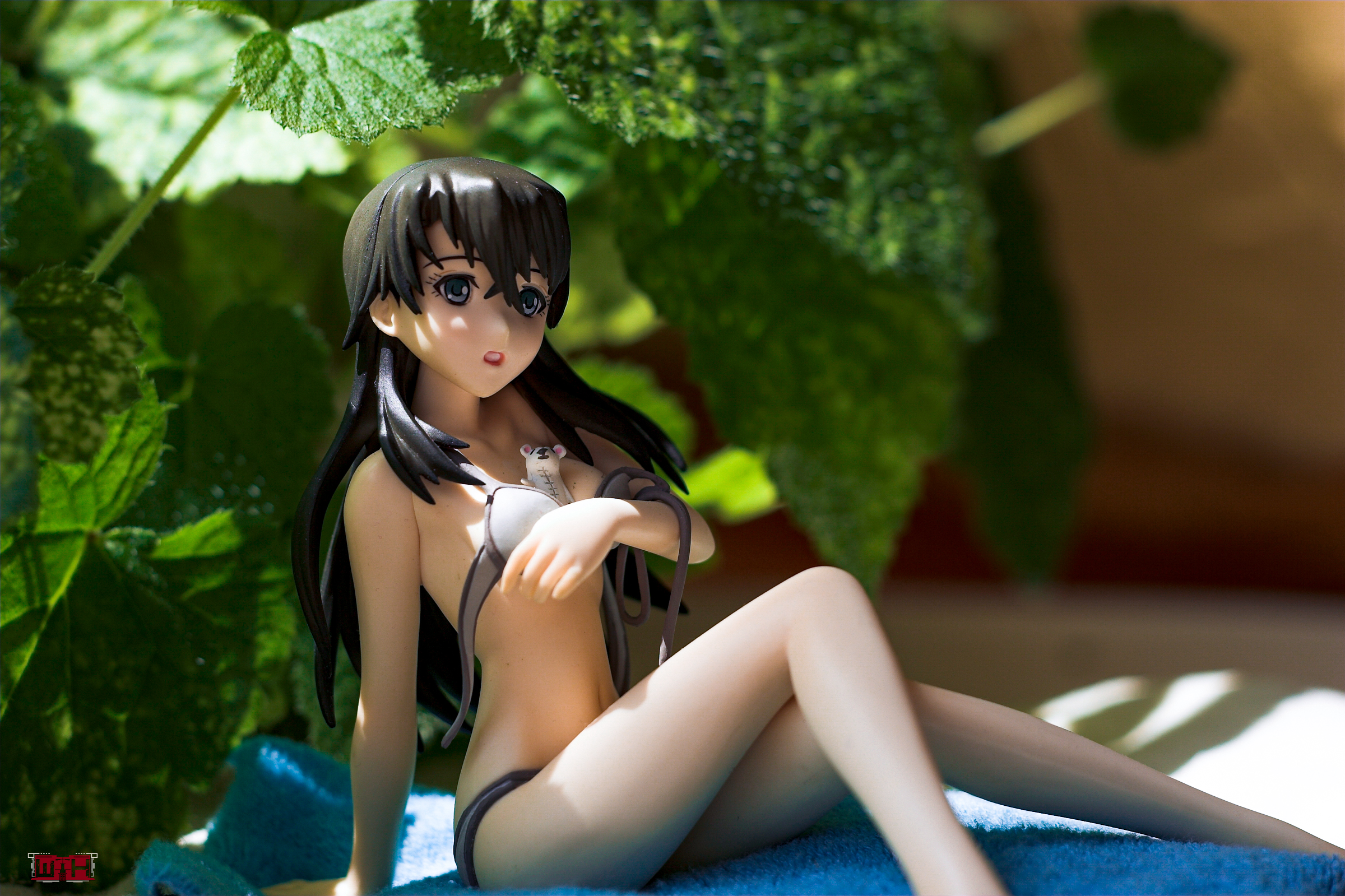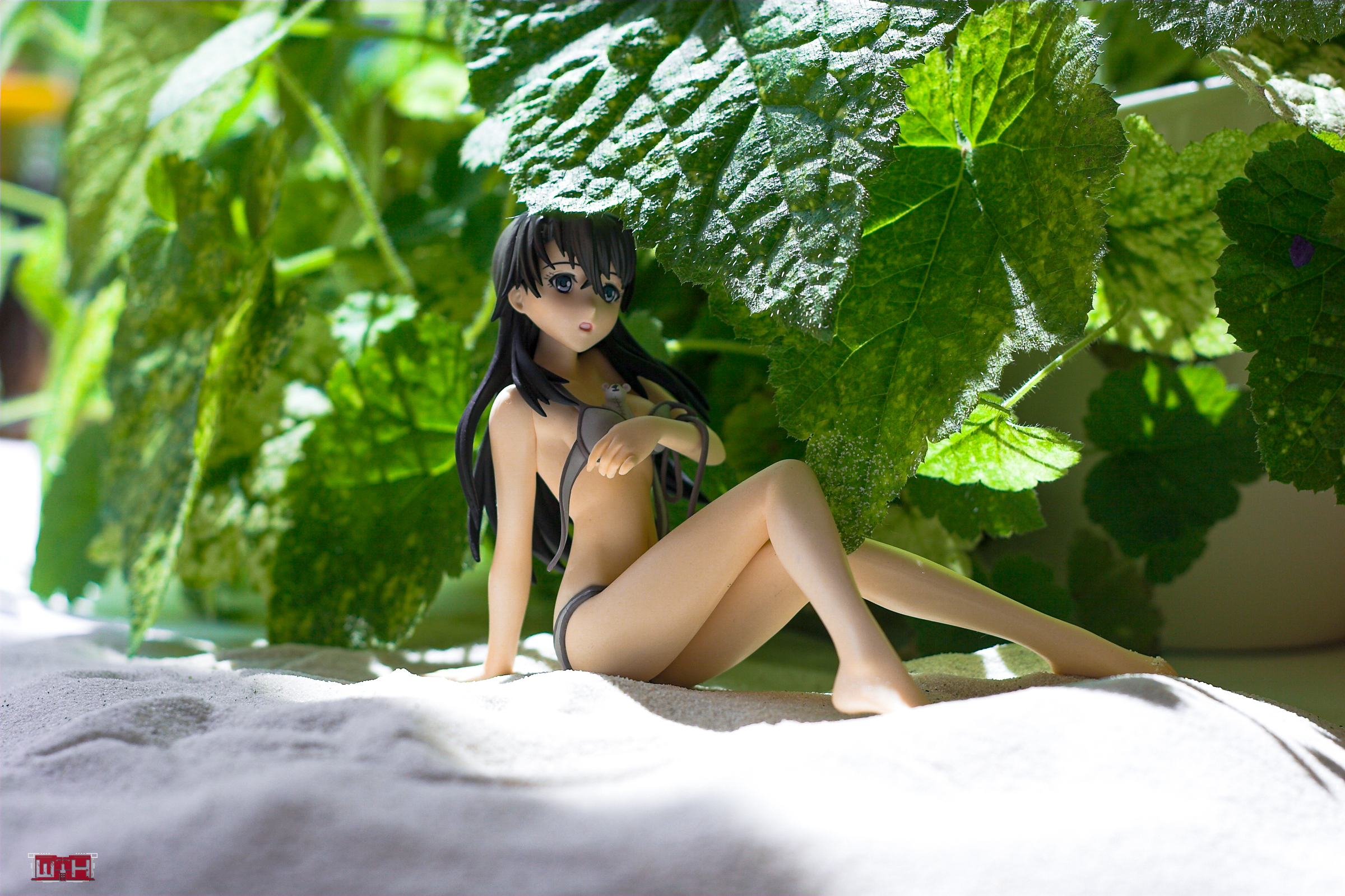 The gray bikini has some nice details, like the hanging straps for example. She uses her left arm to support her pose and with the right arm she holds her loosen bikin top. In her cleavage sits a small stuffed rat, I don't know why Kotobukiya included the rat since it wasn't in the anime show, maybe it was in the manga I don't really know.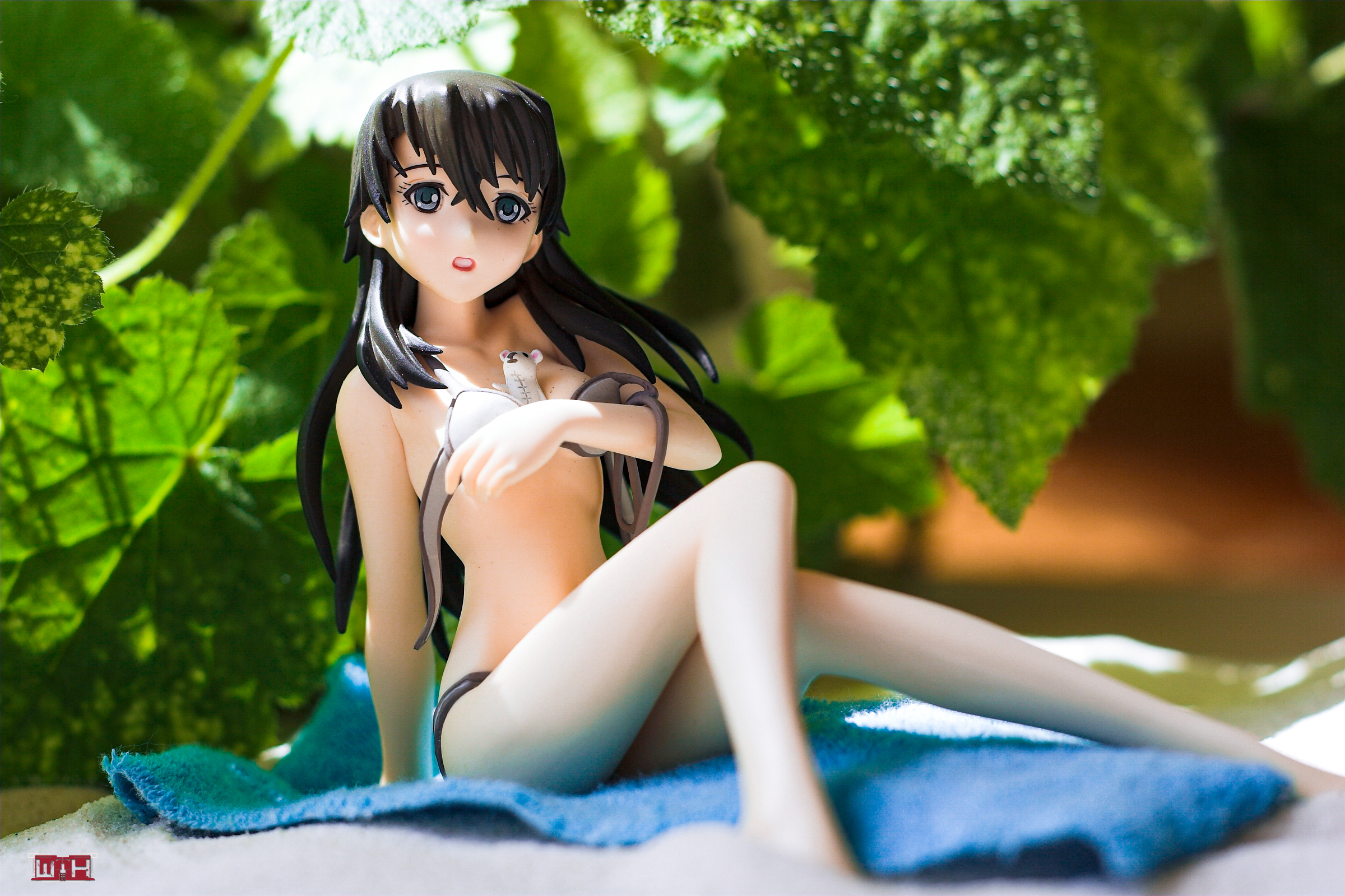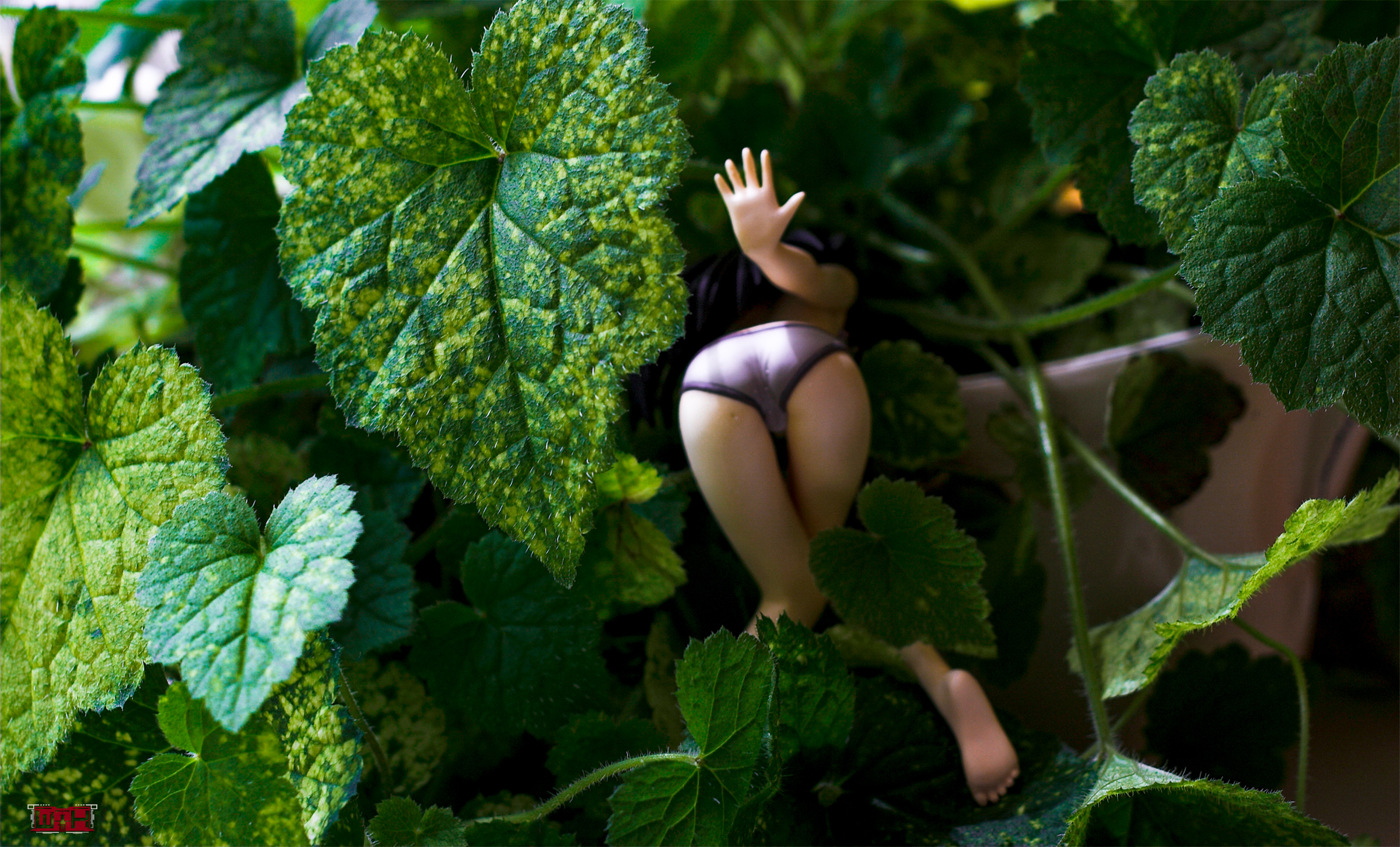 On her right side the face appears a bit square cut when you look from some angles.Where she looks the best are from the front and the left.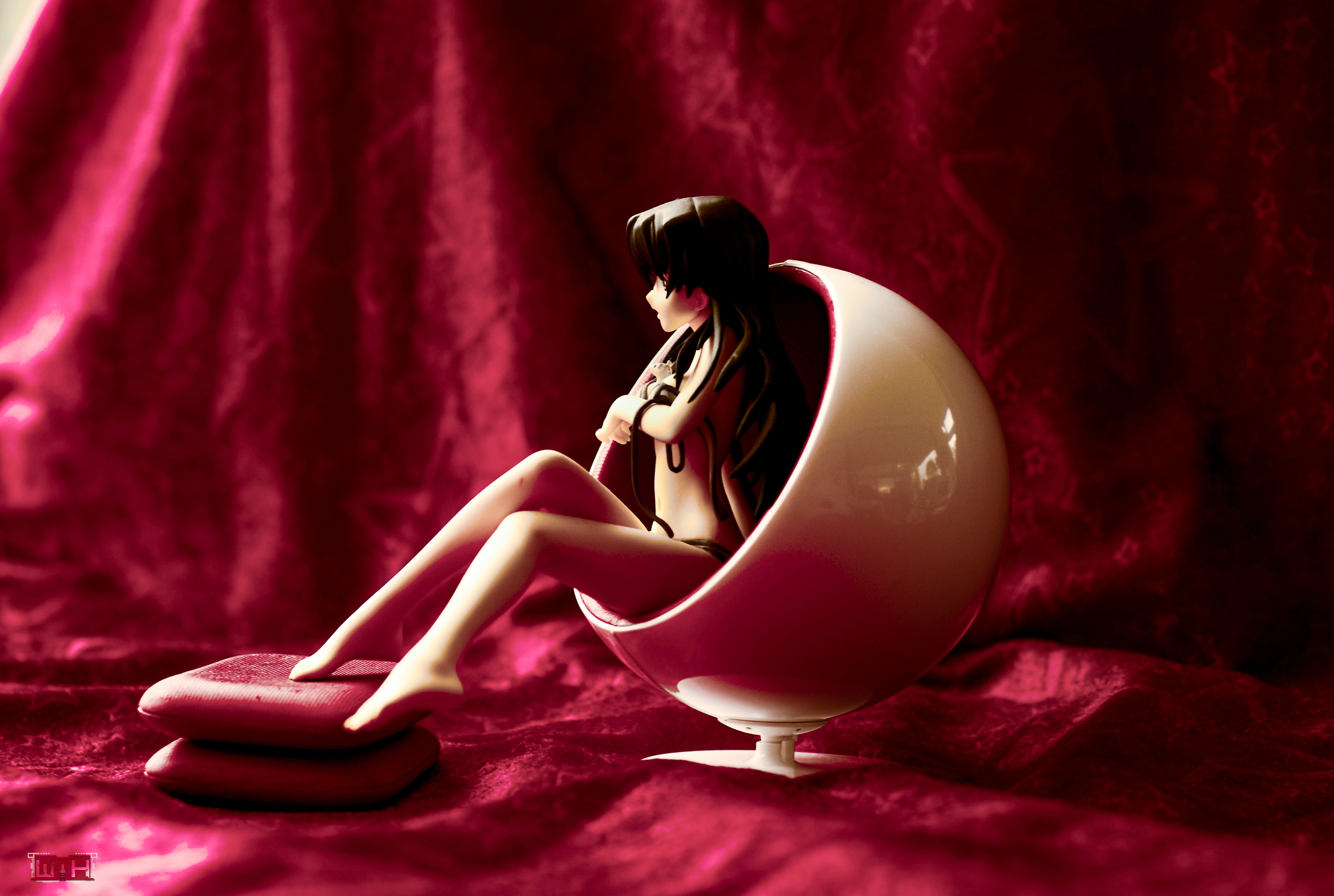 The figure is a very nice item for photgraphy, she looks good in outdoor and indoor shootings.
She is pretty resistant against direct sunlight, in my room I put her in very well lit areas and so far I couldn't find any place where her color changed or her arms and legs deformend because of the heat even though You shouldn't display your figures in direct sunlight!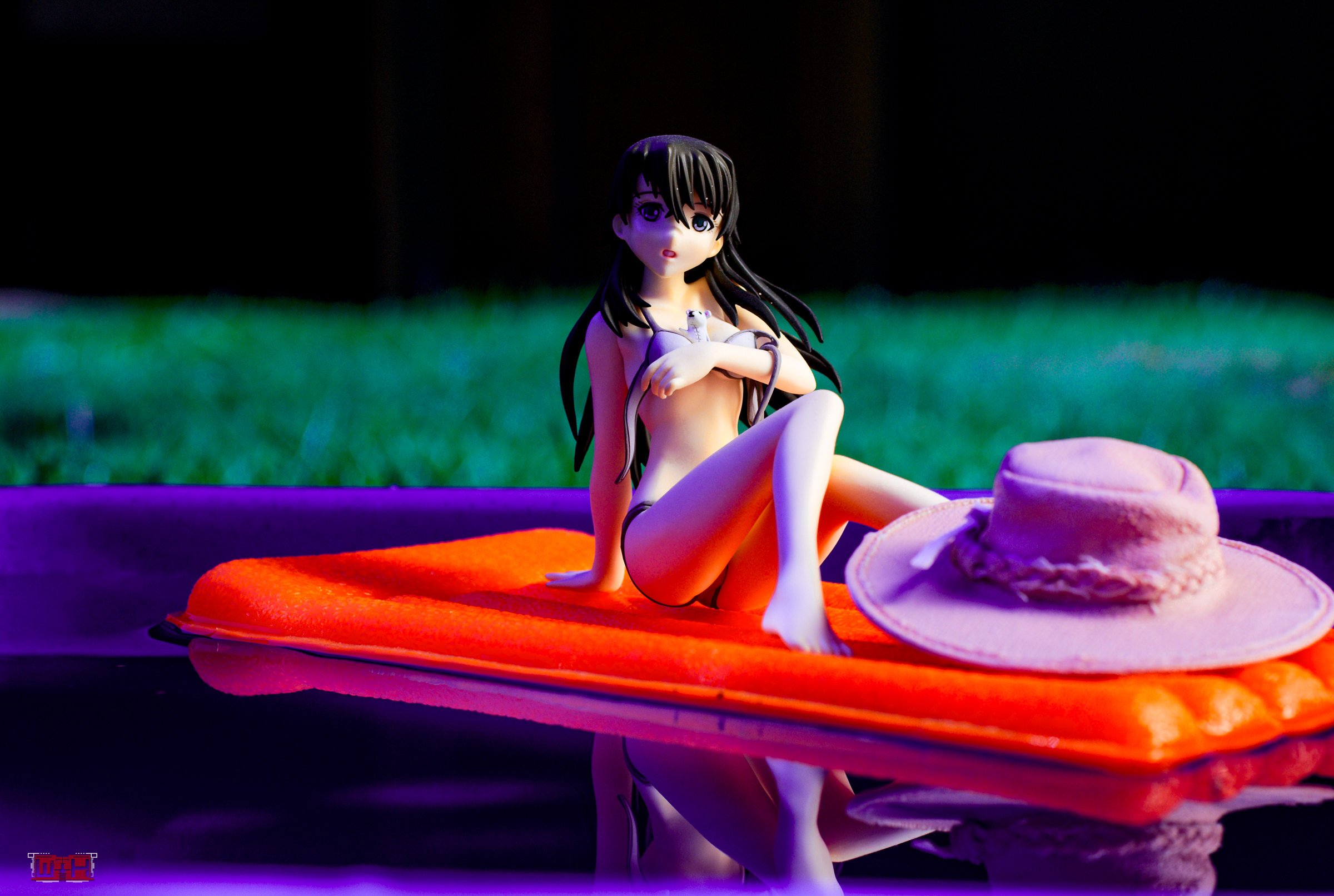 Emi Kizaki is a very nice bikini figure with a pretty and petite body, the grey bikini
looks nice and the rat between her boobs makes the overall look some kind of unique.