It's already been a while since Love Live! Sunshine!! aired, but figures of the cheerful bunch come out rather slow.
I've been a big fan of the anime and really enjoyed seeing the crazy schoolgirls aiming for the top more or less successful. I really liked Yohane, Ruby and Dia nevertheless my first figure from the lot is Sakurauchi Riko.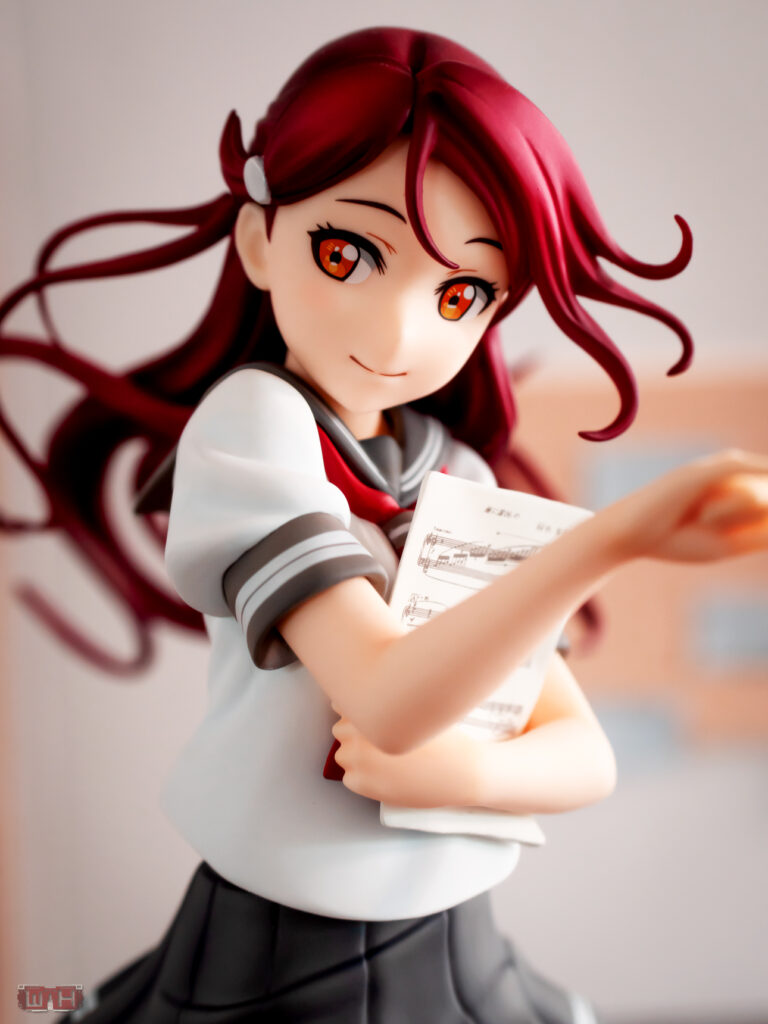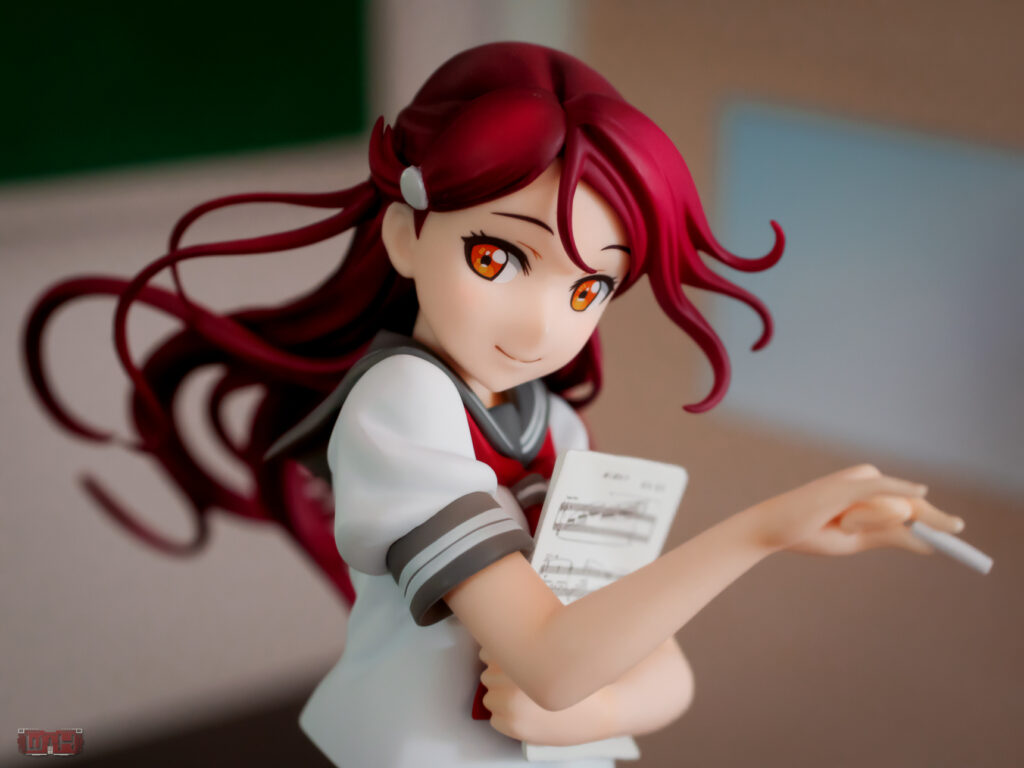 This figure of Riko has been manufactured by With Fans! a new company mainly making figures of
Love Live! Sunshine!! characters, it's quite nice that they make appealing figures of everyone.
I wasn't very convinced by the first release Chica and You but the Riko I'll show you today is really gorgeous in appearance. She was released in March 2019 somehow I didn't manage to write the review on time *sigh*.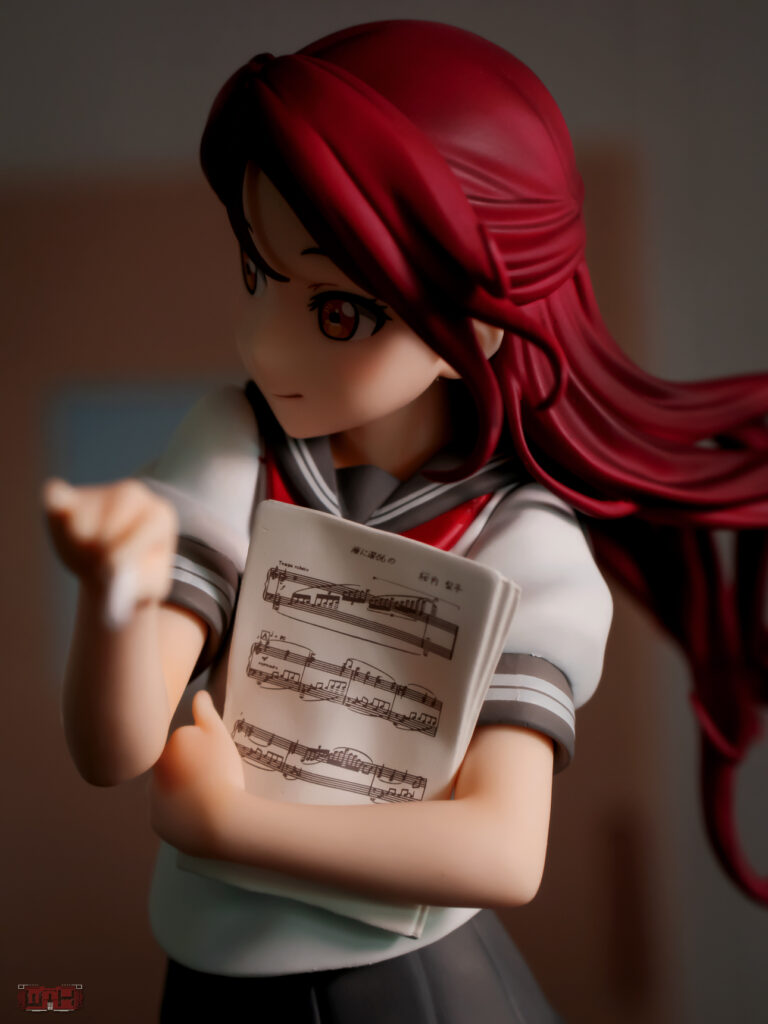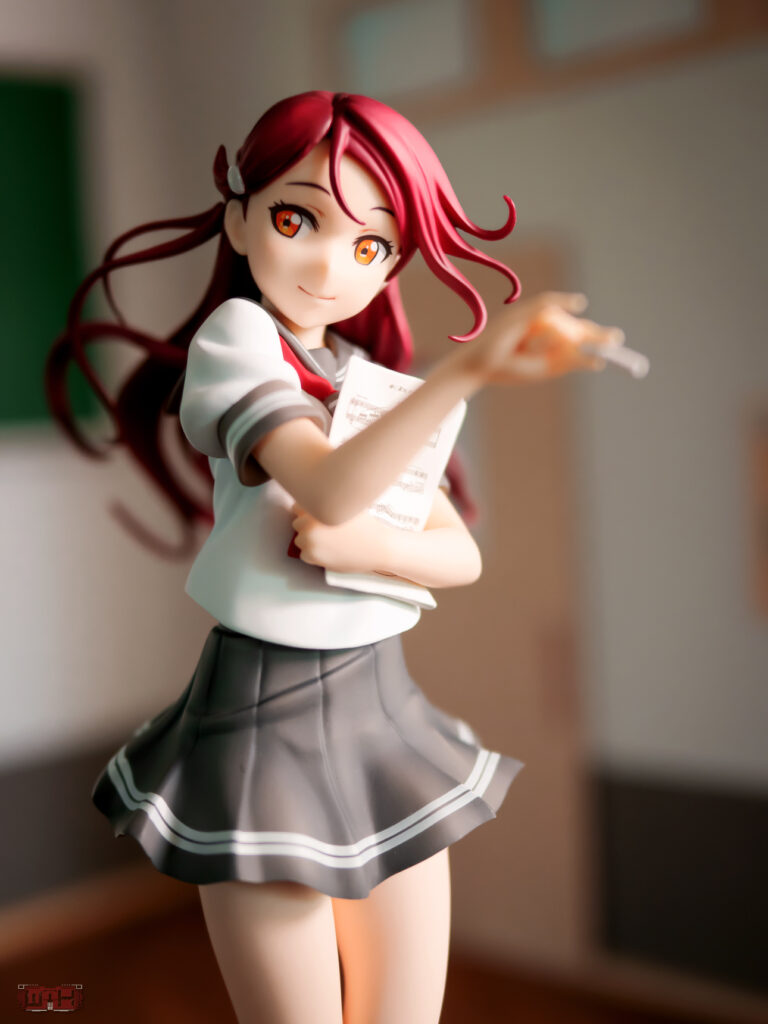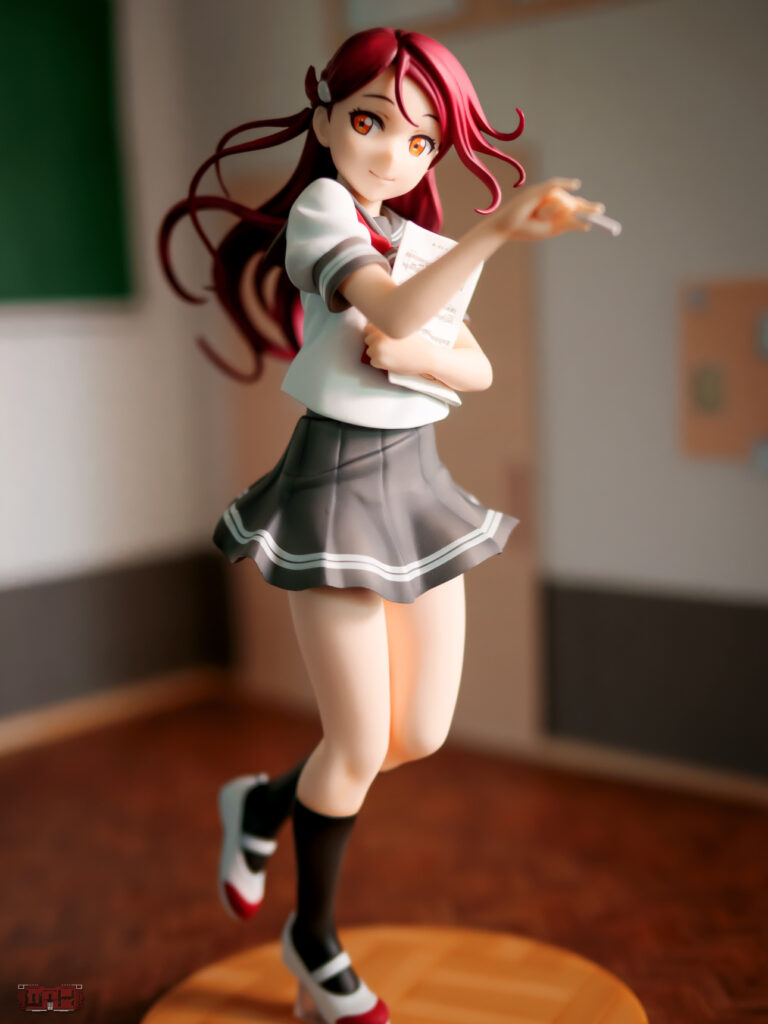 She was sculpted by the famous YOSHI who was in charge of a number of iconic figures. This Riko is scaled 1/7 and measures 21,5 cm in height. Aside from the base Riko no further parts and is easy to assemble.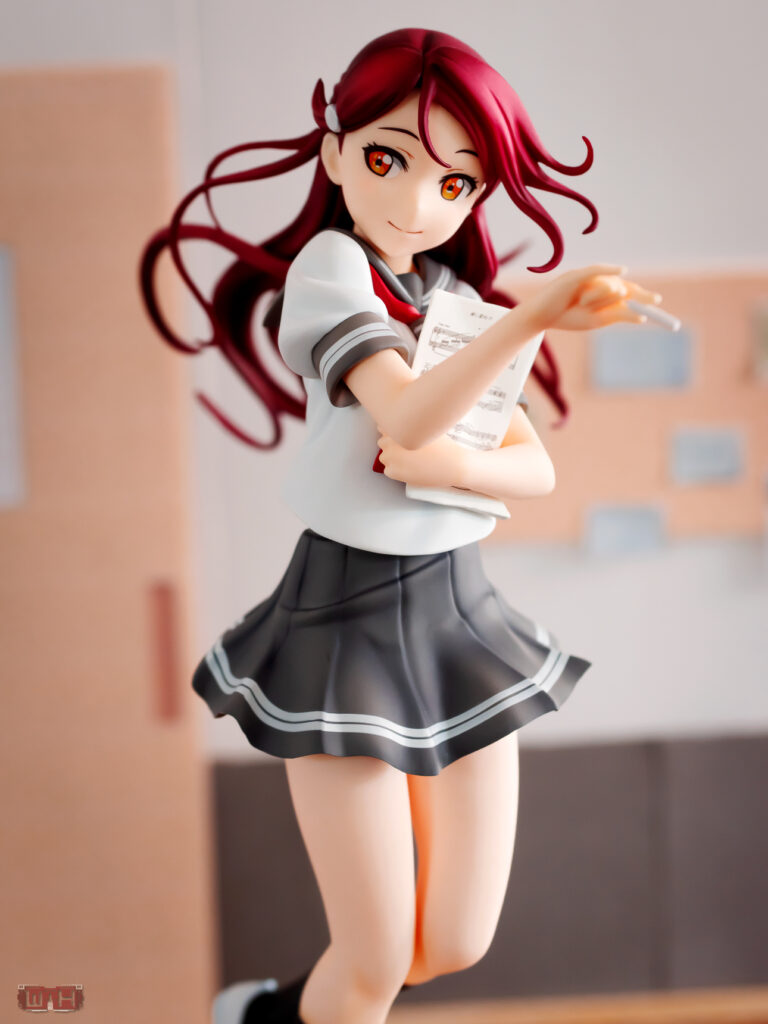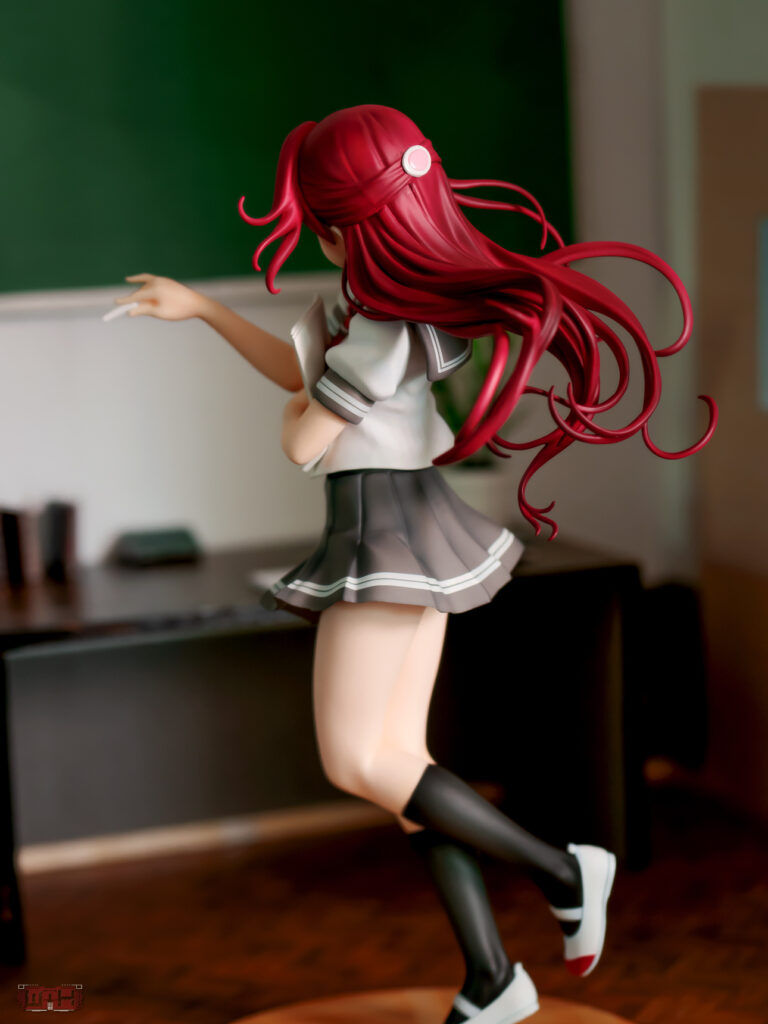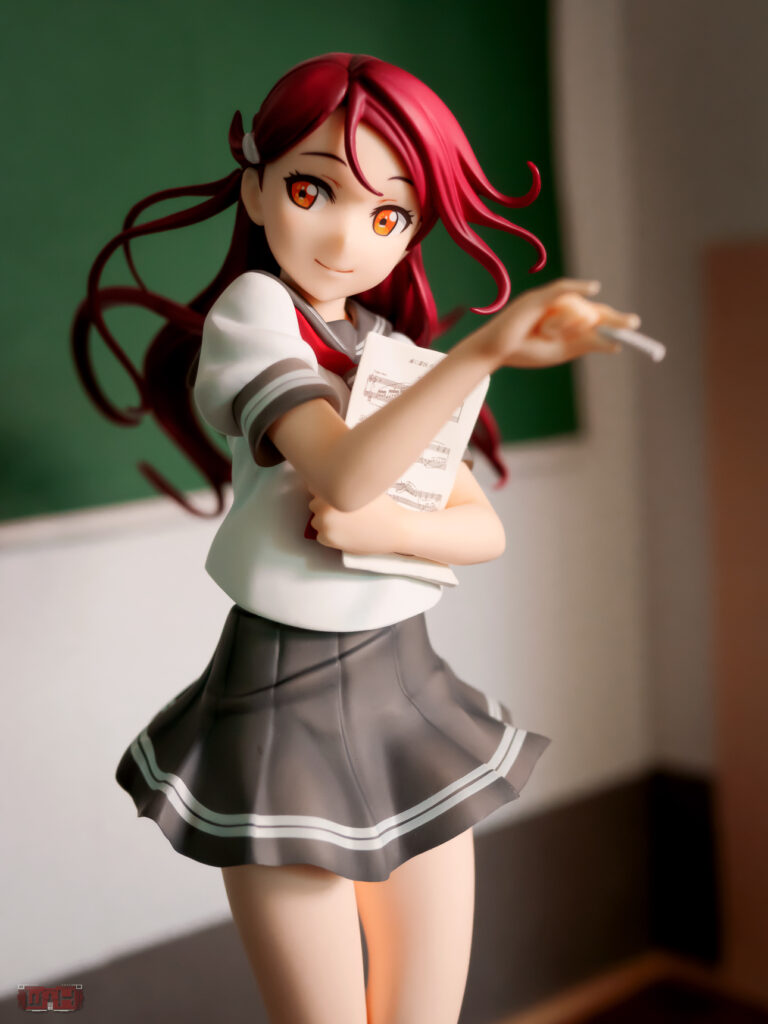 o is portrayed as gentle schoolgirl in her pretty summer version uniform from Uranohoshi Girl's High School, while being a cute figure the sculptor also made her look slightly reserved or shy. She looks great standing there during music class while gently holding her notes and having a piece of chalk between the fingers of her other hand.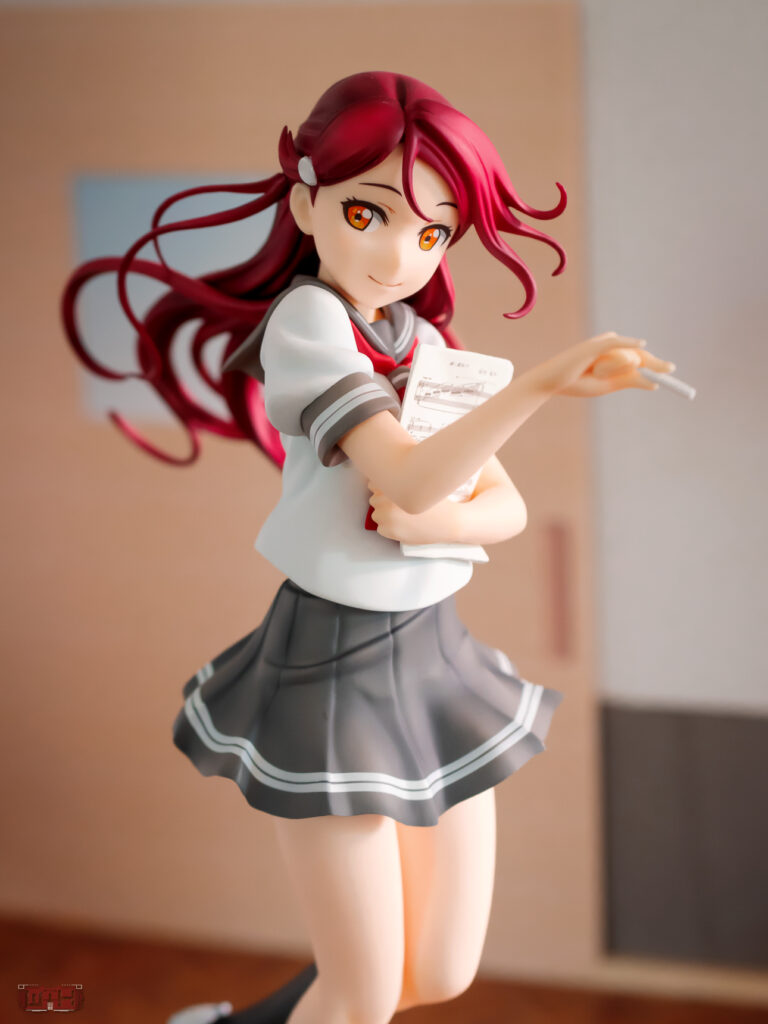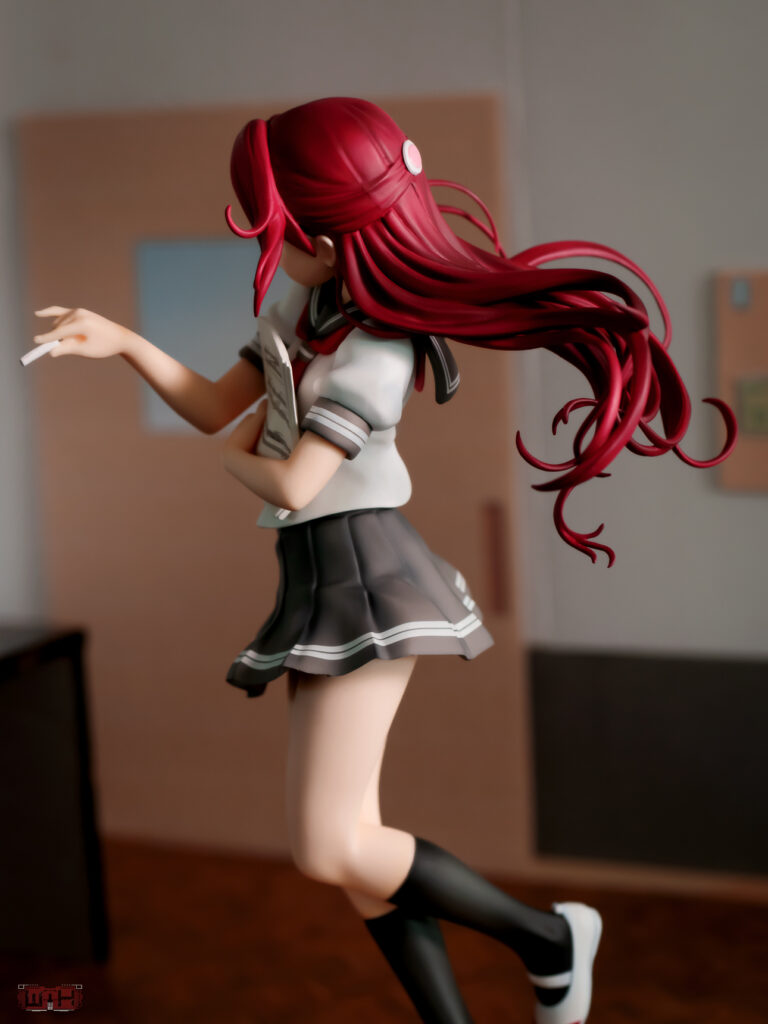 The face really captures the cute and pretty character design from Love Live! Sunshine!! Riko's face is simply enchanting with her eyes pointing to the right, the facial features and the brown lining of her mouth. Another great part of this figure is the beautiful hair, the vibrant wine red color is accentuated by strong shading. It's a great contrast to the monochrome colors of her uniform. The hair itself is especially nicely sculpted, the flowing strands look dynamic
The uniform is not very flamboyant, but underlines the innocent schoolgirl look, shirt and skirt are made very smooth looking without hard edges anywhere to find, the clothes are very well made.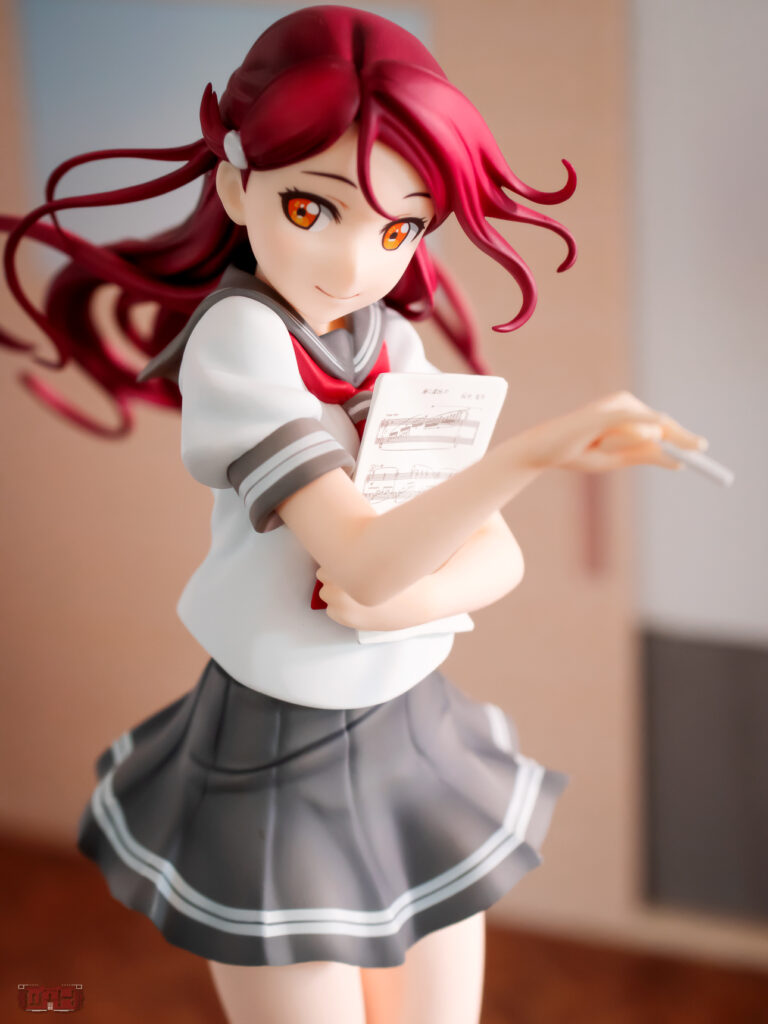 The pose is pretty, I really like the articulation of her legs with slightly the lifted foot.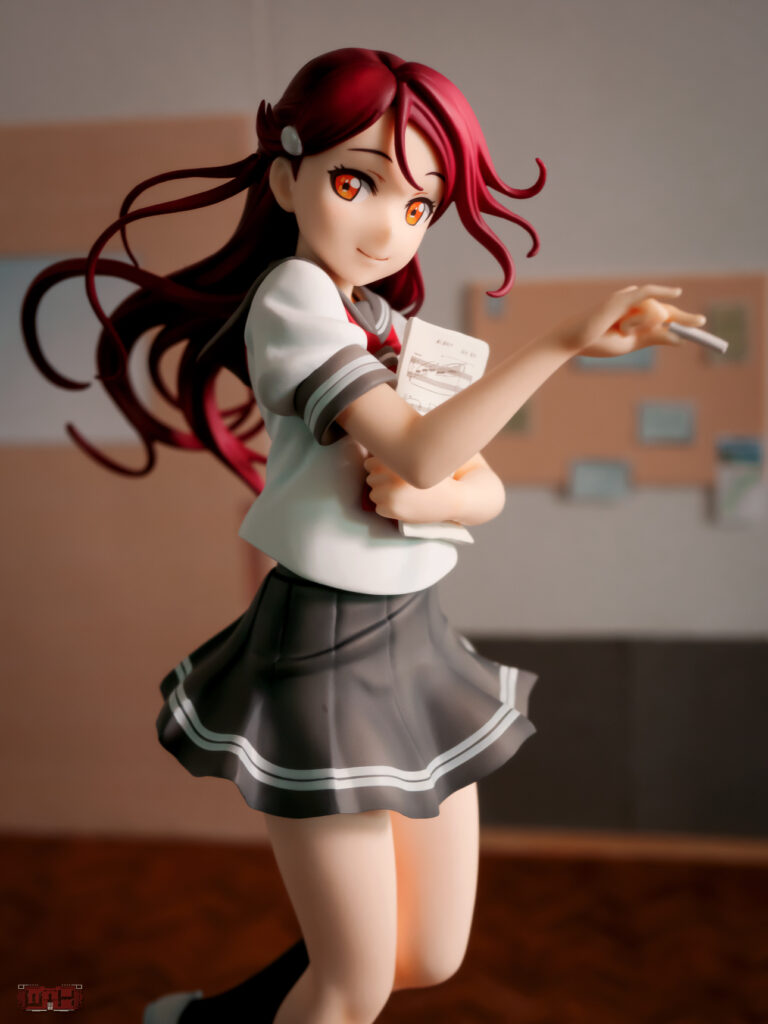 Whether you are a fan of Love Live! Sunshine!! Riko or cute schoolgirls in general, this figure from With Fans! is perfect in many aspects. Riko looks enchanting with her beautiful eyes and the stunning hair. The sculpting of everything is very convincing and I'm more than happy with her.