The possibility of me getting this Super Sonico figure were not that high at first. I'm a big Sonico fan, but I'm also a bit picky with the figures I purchase. My first thought after seeing the painted figure was that her boobs are too big (//∇//).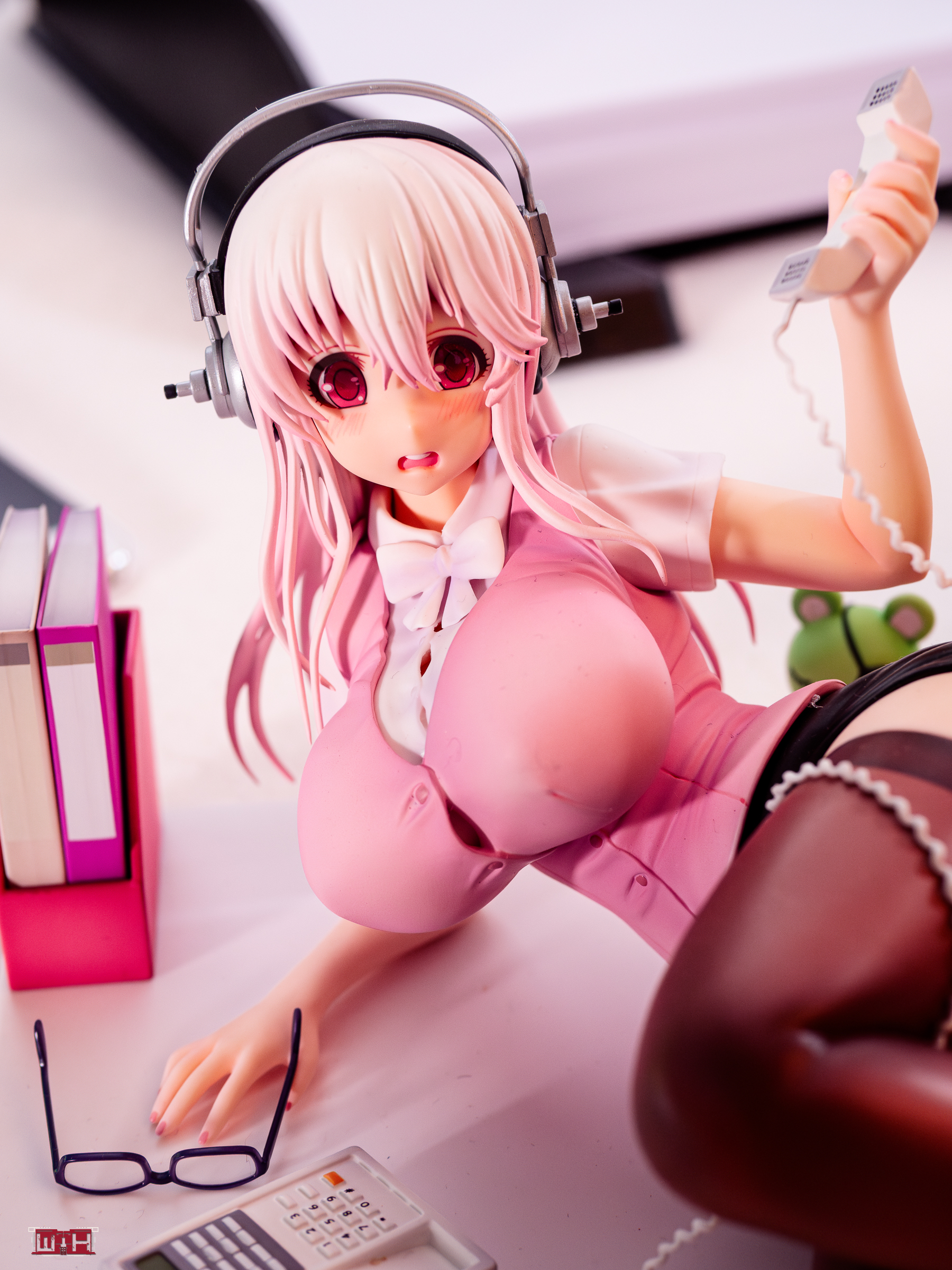 Nevertheless after seeing pictures of the final figure, I decided that I need the Sonico – Clumsy Office Lady figure, too
This Sonico – Clumsy Office Lady version was manufactured by Native as part of their Character's Selection, as 1/6 scaled figure. She was released in mid december of 2017. The illustrator for this scene with Sonico was Tsuji Santa,
who do take a lot of liberty with her proportions sometimes. This figure was the first work Yamaki Chihiro as sculptor.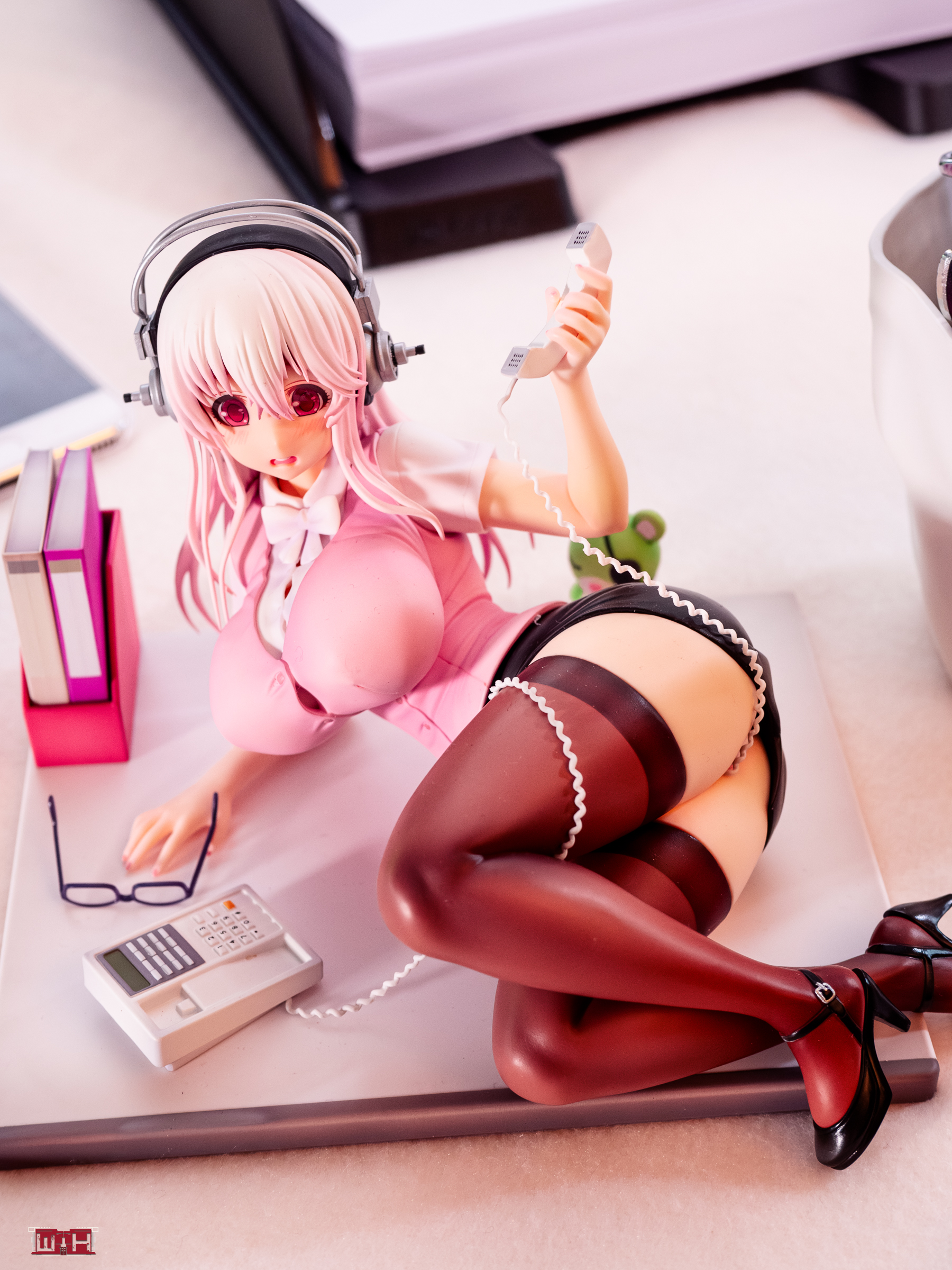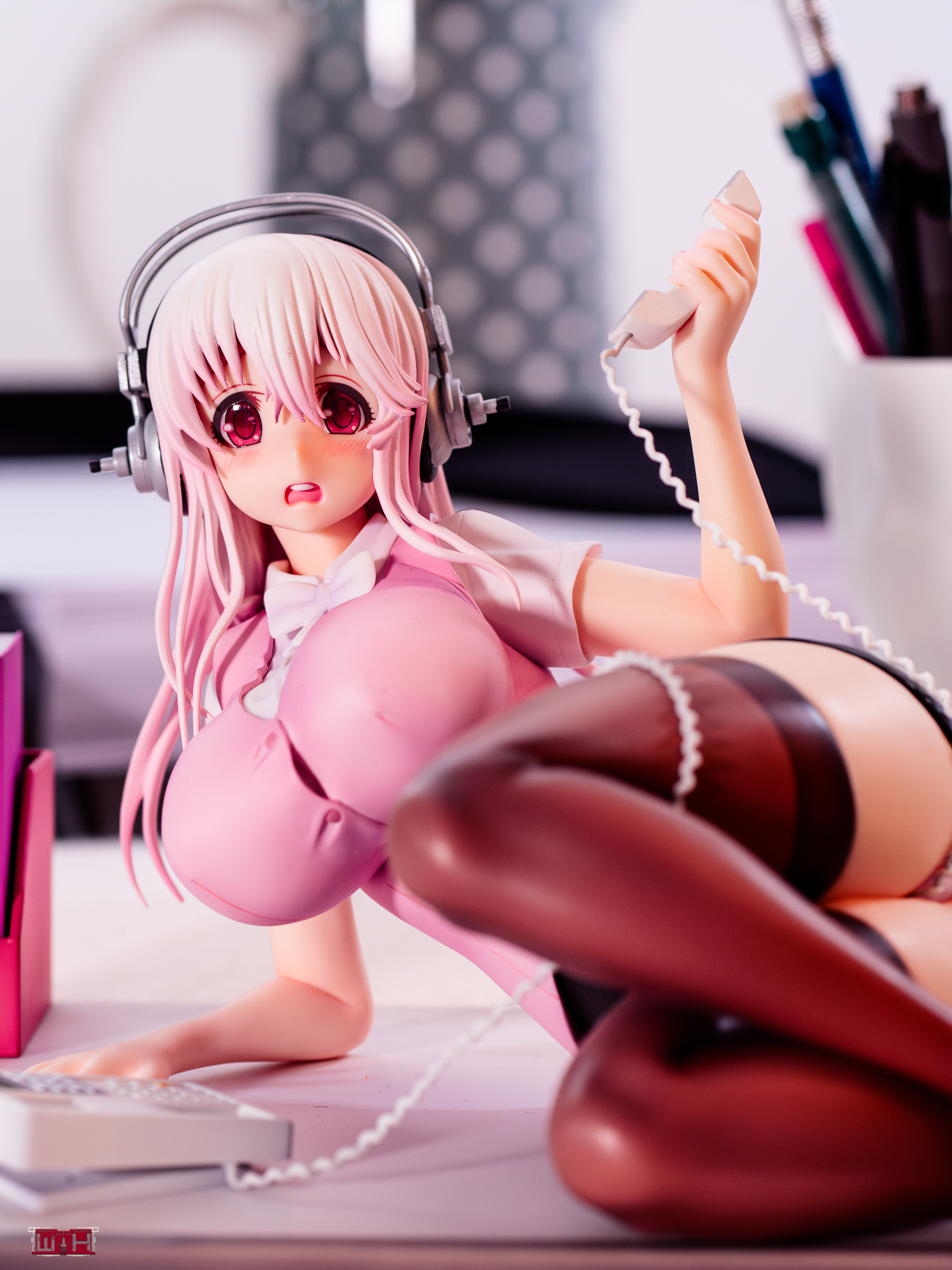 The figure came in a totally oversized box, even when considering the number of parts inside, it's a chunky box.
Let me list the parts for you, there are two file folders, a file folder container, a notebook, a pen, a wired telephone, a green teddy bear, a desk plate and of course the figure itself. This Sonico is figure is quite heavy and sturdy.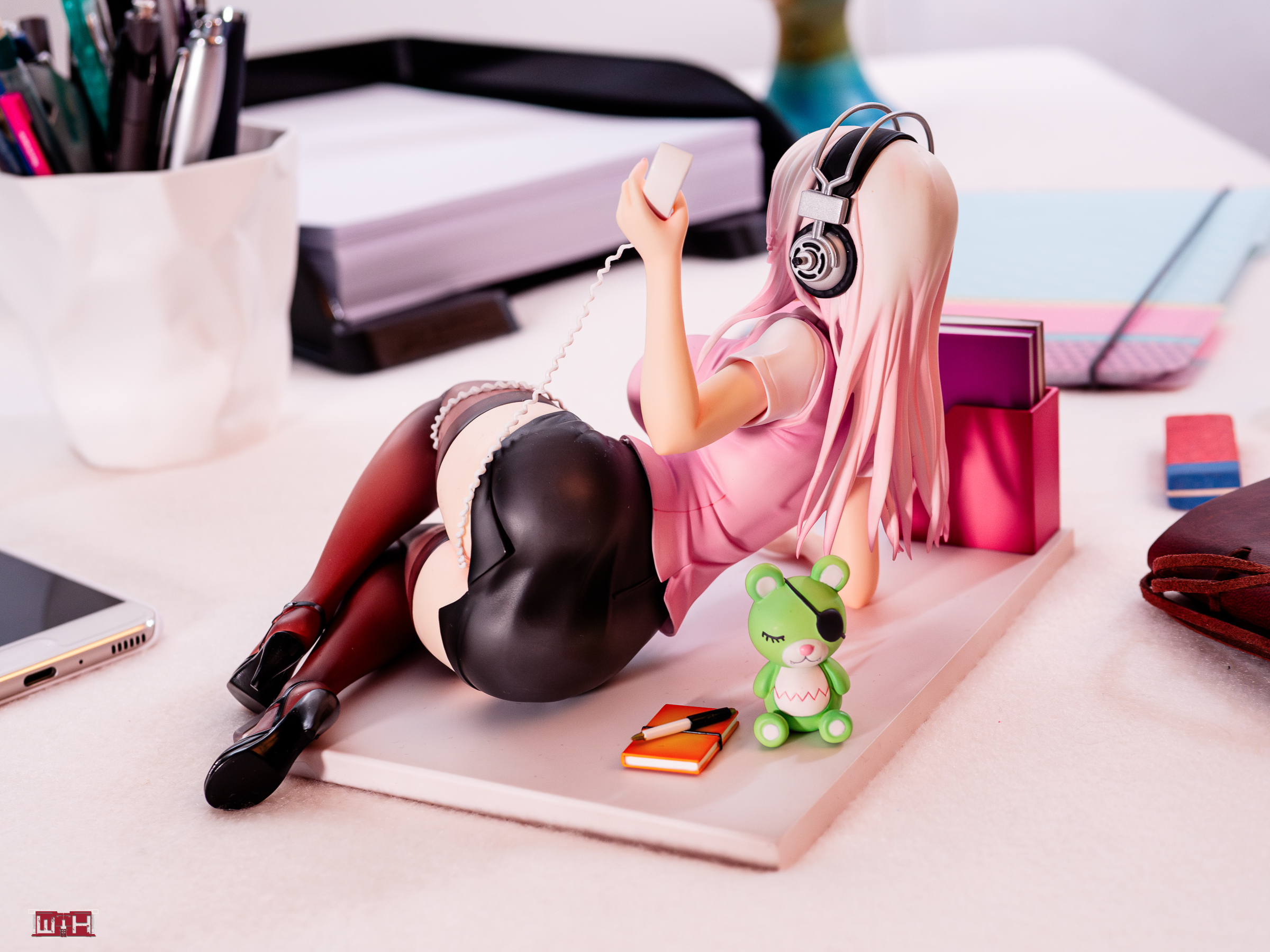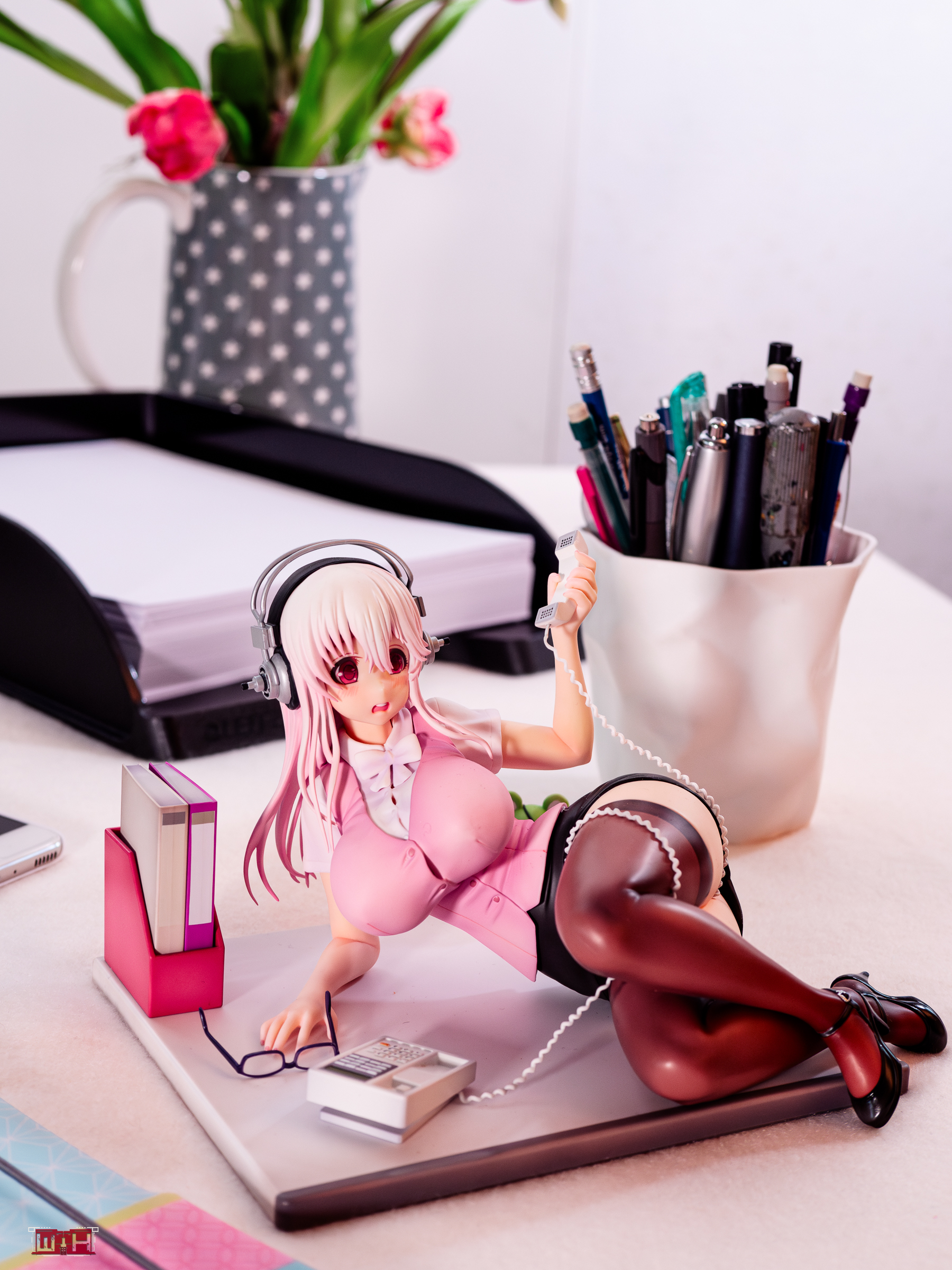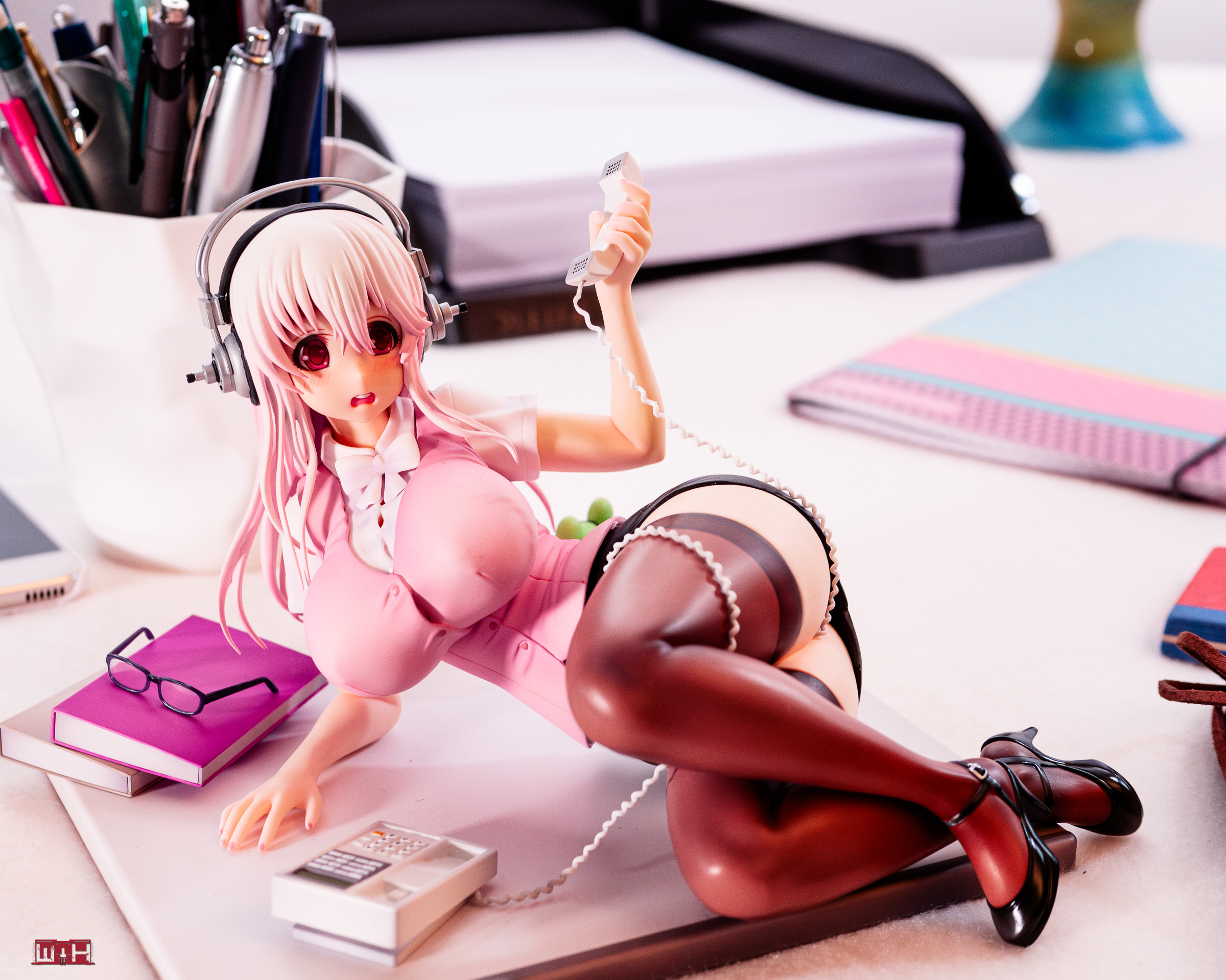 The figures head is decorated with the trademark headphones of this certain character. Sonico wears her usual hairstyle, but the sculptor added more detail to it, the well defined strands are pretty and the pastel pink is sweet.
Sonico's cute head is nicely sculpted and the face is very pretty, her detailed eyes are not just glossy, they are shiny with a glass like texture. The cute open mouth shows her upper and lower front teeth line. Her appalled expression leaves several ways for interpretation, either she suddenly noticed how entangled she is in the telephone cord or she just doesn't like the angry voice at the other side of the line.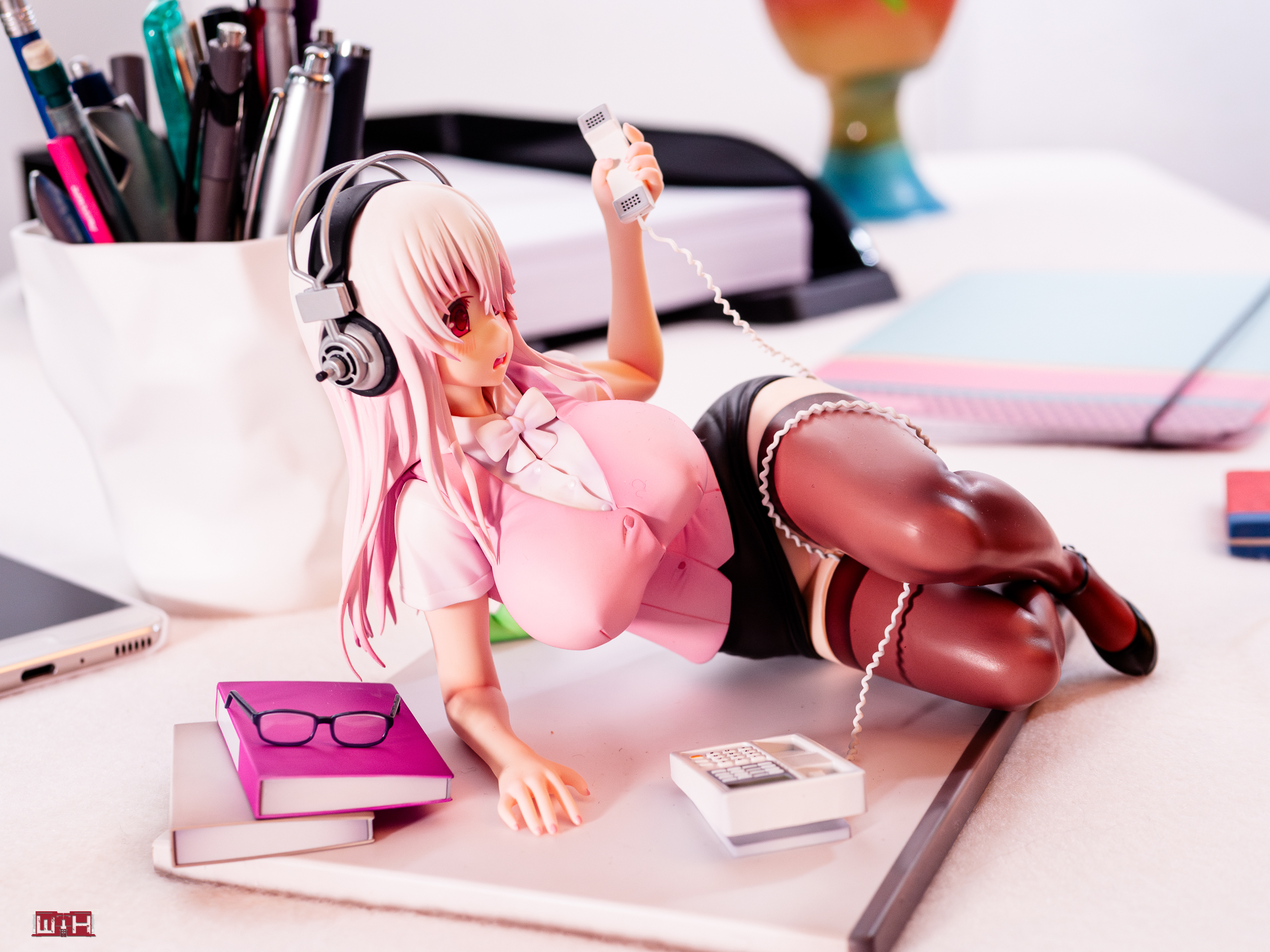 The pose looks interesting and sexy, but I would not say its a natural situation, I mean, who would lie on the desk with a telephone cord wrapped around one leg while wearing a nervous expression on the face. Whatever the reason it is a nicely articulated pose and the figure is super detailed, especially when you pay attention to the hands for a second.
Before the release it wasn't clear if this figure would be partially castoff able, but the figure includes an alternative vest part to display Sonico with exposed boobs, the skirt won't come off and so we can't admire her beautiful butt without a layer of cloth. This figure looks best fully dressed, the alternative option, while not really necessary is good to have.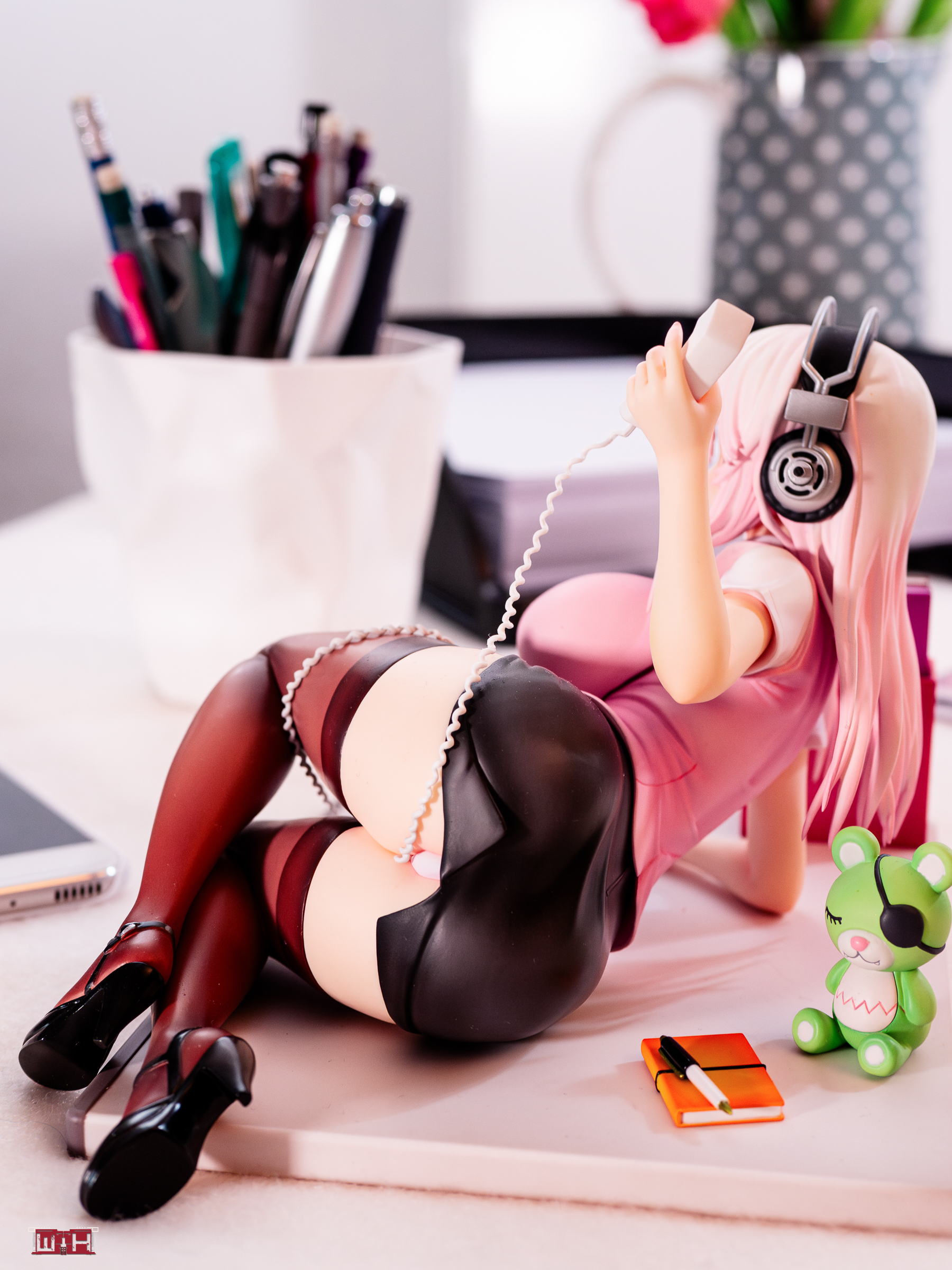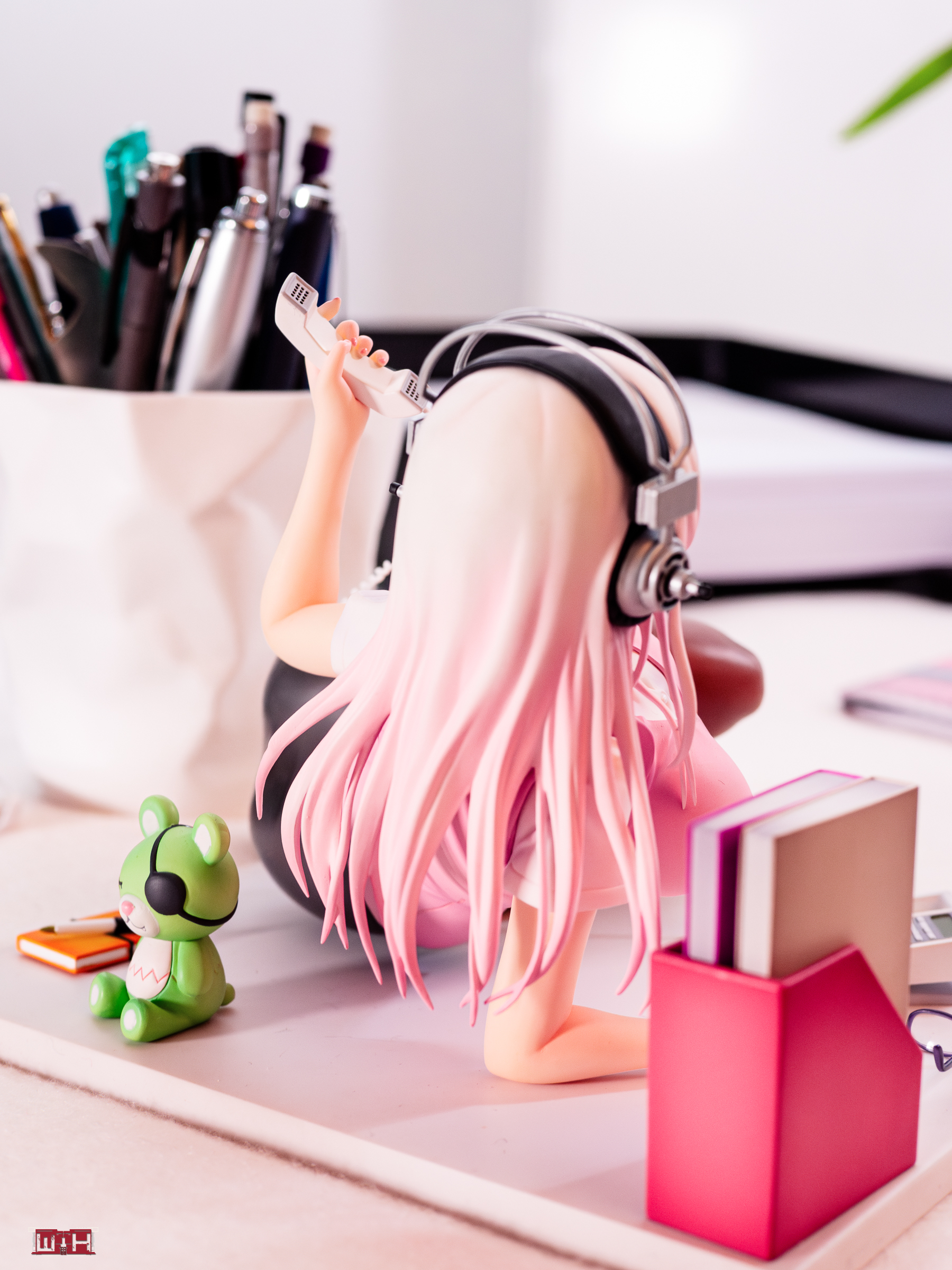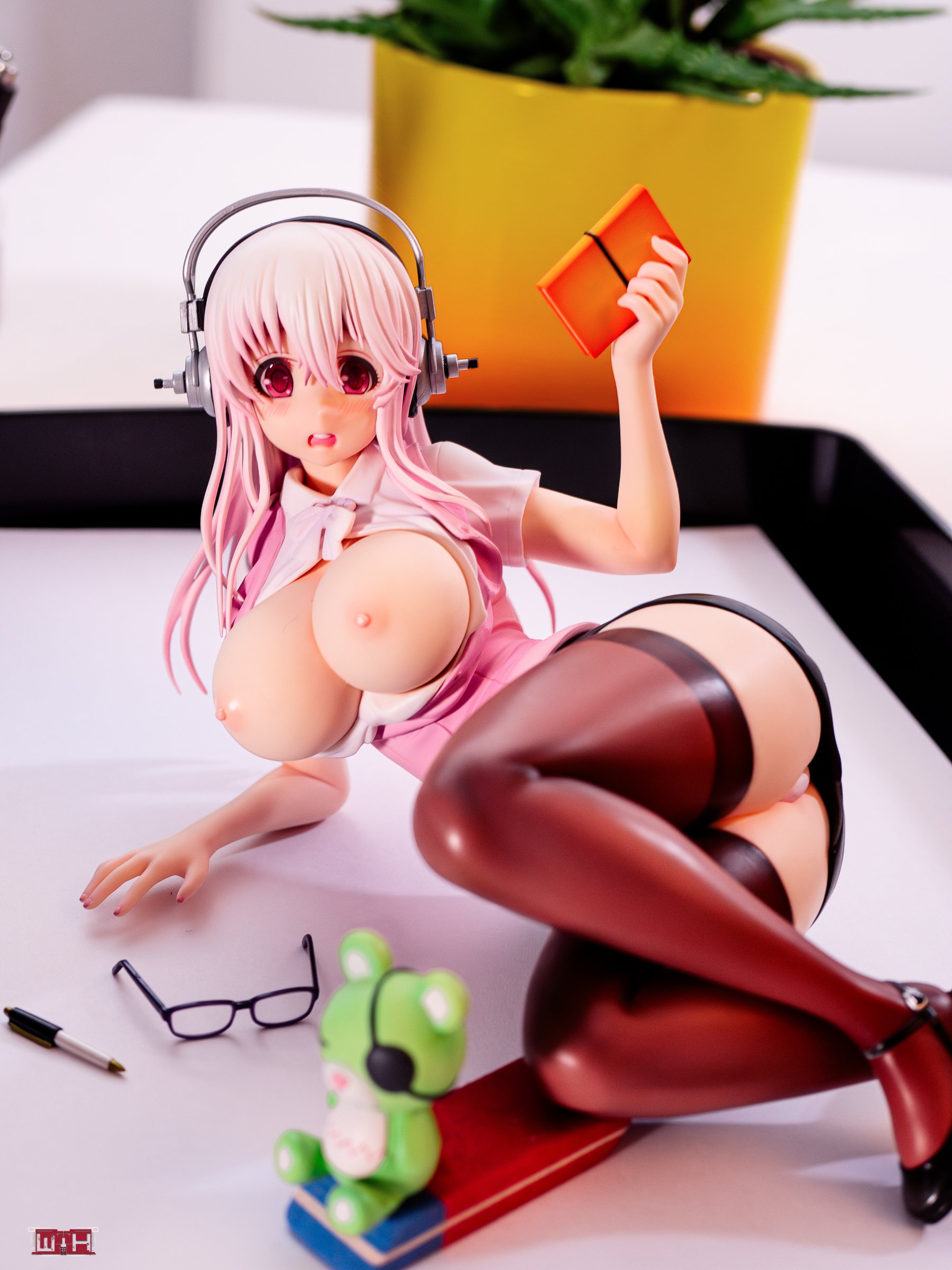 In a normal situation Sonico's office dress would actually look cute and appealing, the short sleeved white blouse and pink colored vest, together with the ribbon around the collar look really cute. The clothes for the lower body have a more seductive character, for example the black pencil skirt that tightly stretches around her well endowed hips.
Also these partially see through thigh highs with a darker rim are wonderfully made and super sexy. At her feet she is wearing rather neutral black high heels. Sonico would nearly pass as diligent office lady if her clothes weren't really tight and her body sexy dynamite. She has a shapely womanly appearance, those button bursting voluptuous boobs and really wide hips, I like the narrow waist a lot and all together the proportions create a stunning hourglass shape.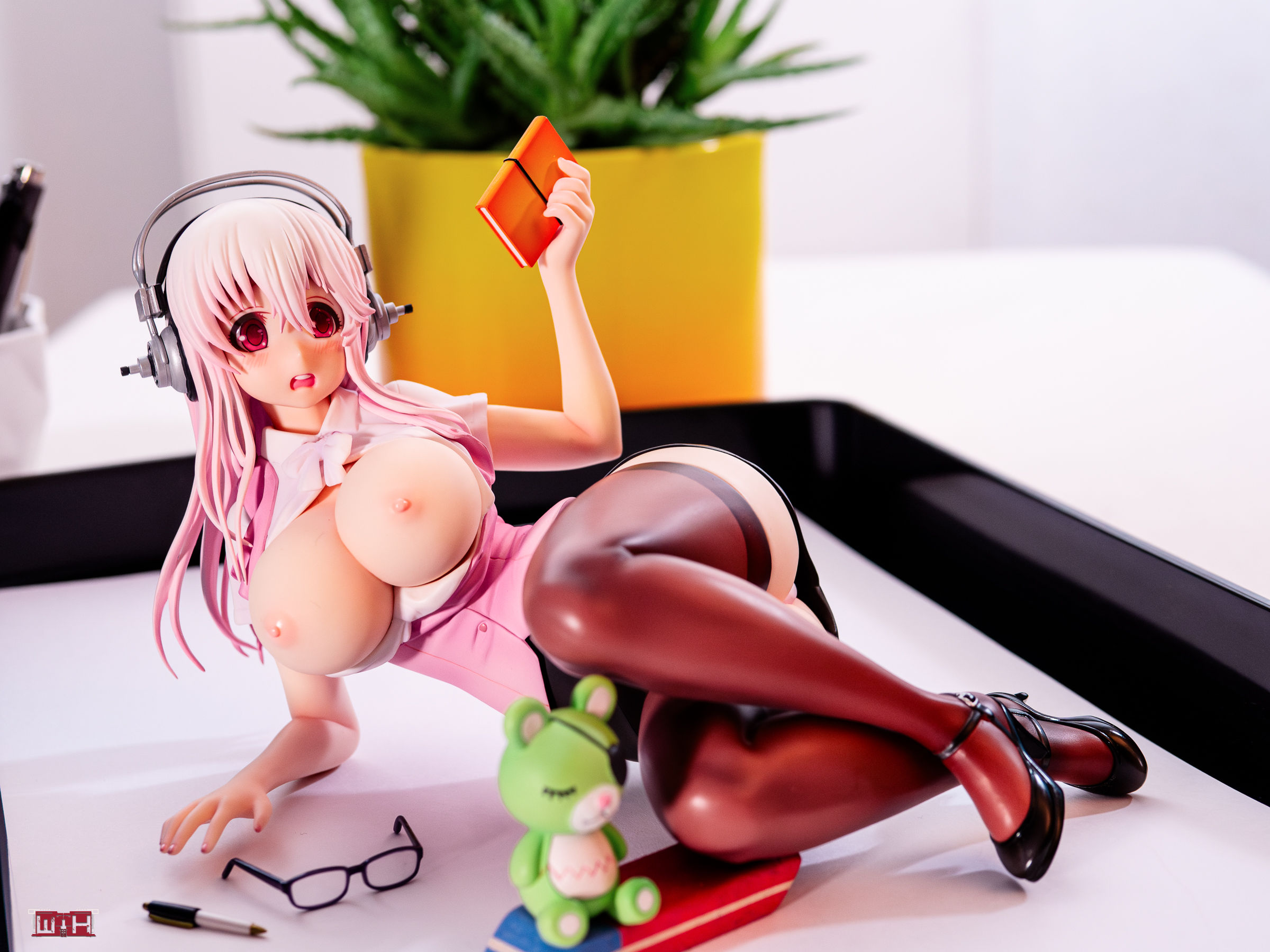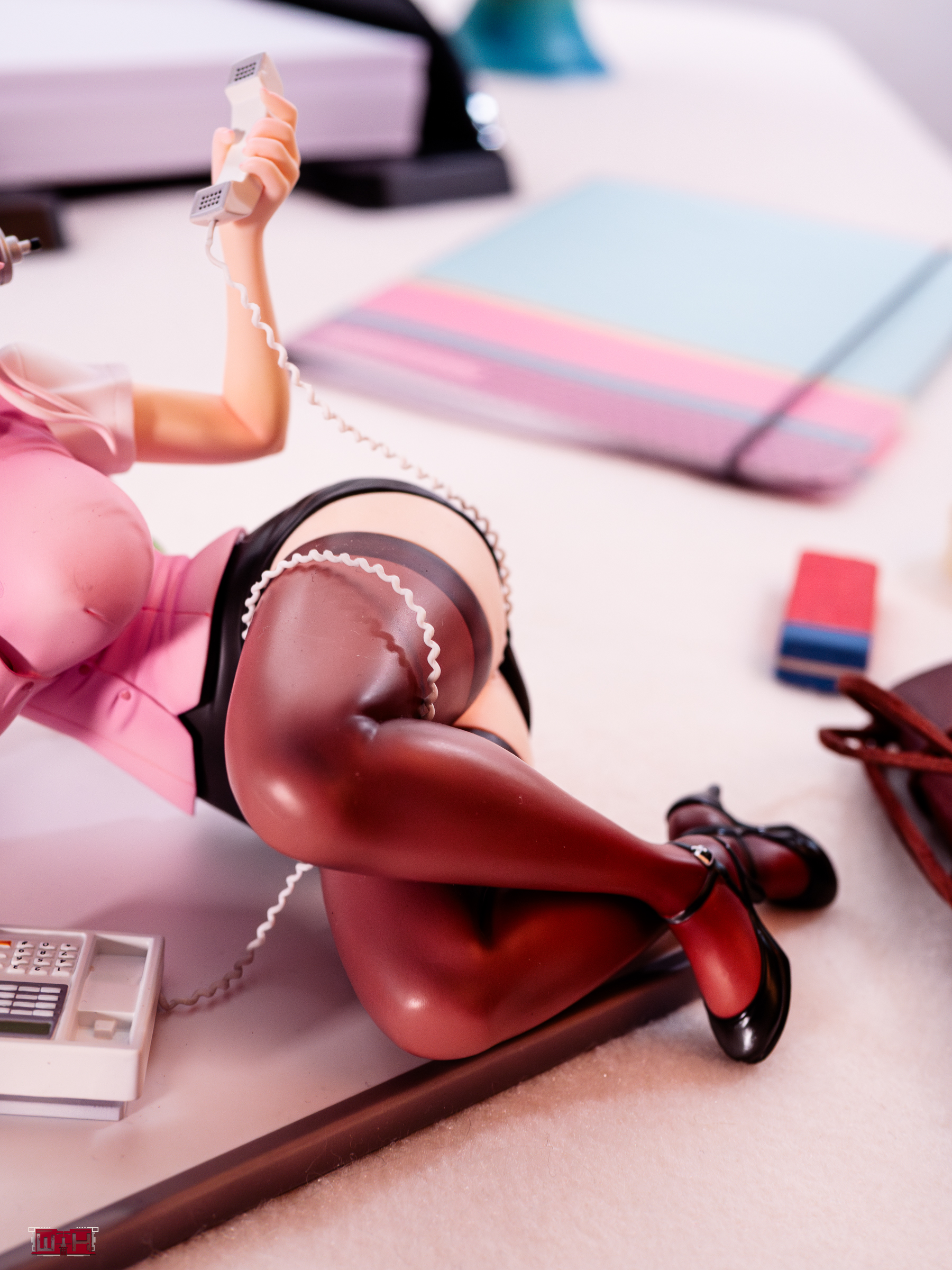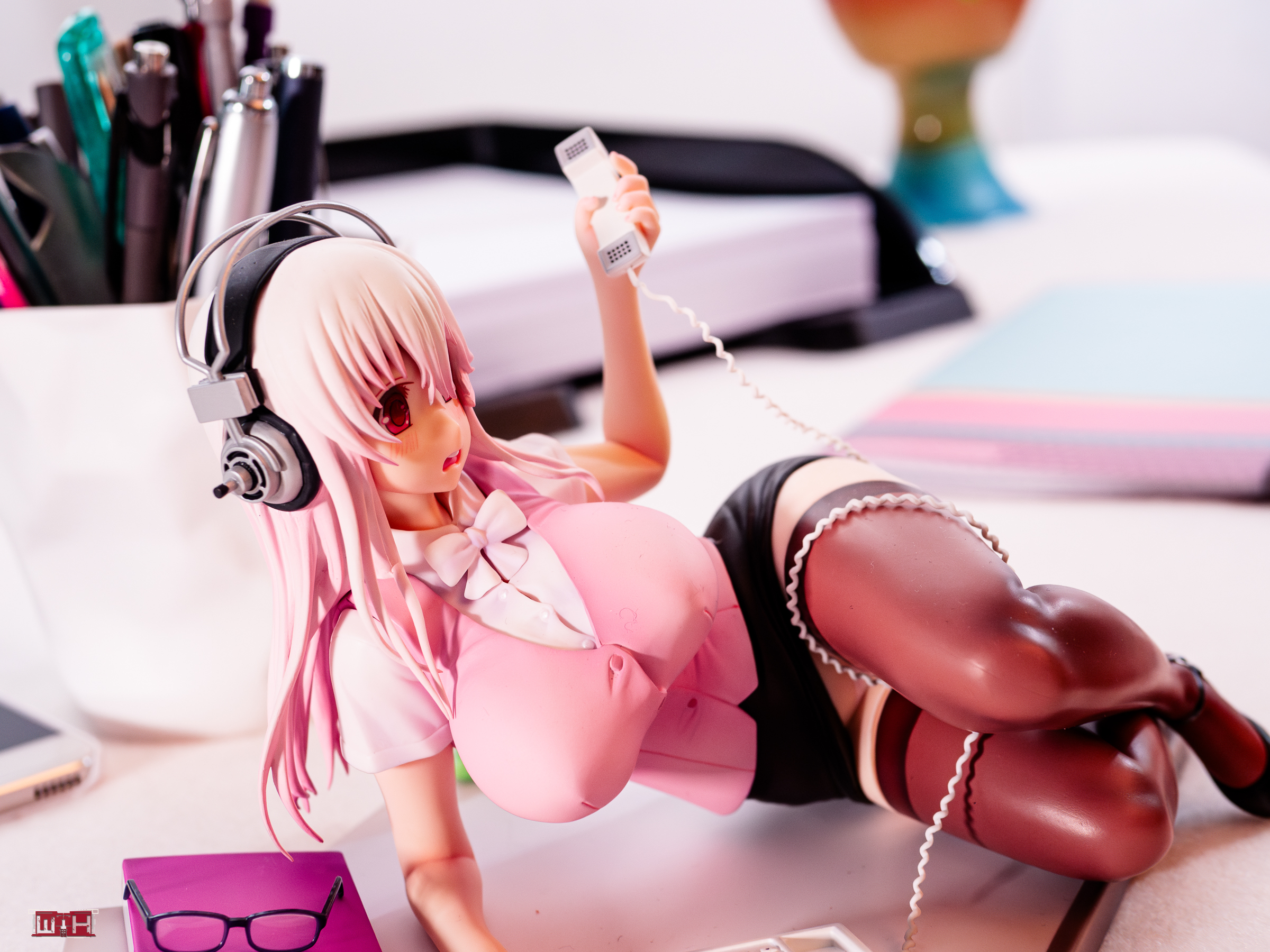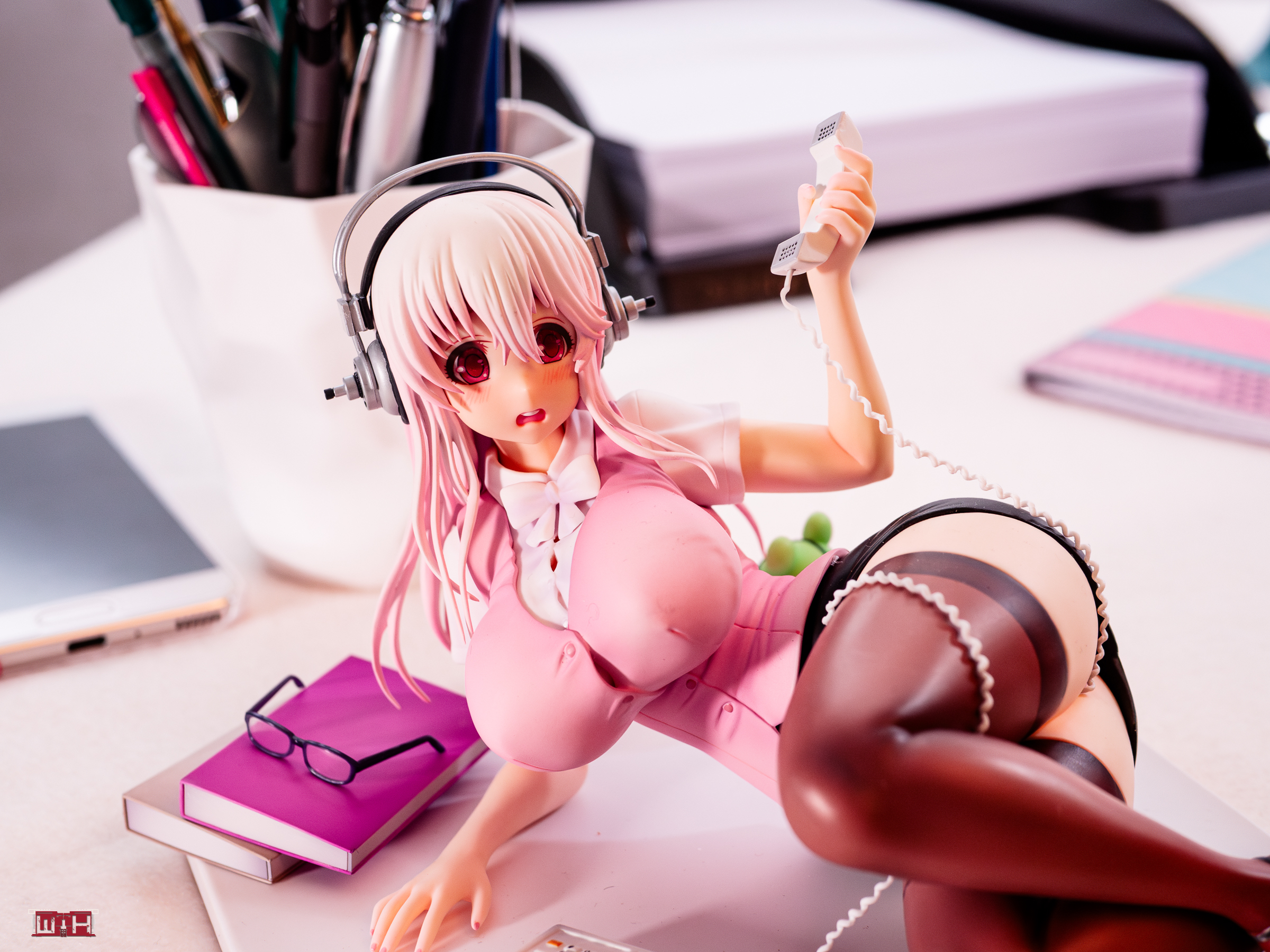 Her buxom thighs are quite emphasized in this pose, the soft looking, cone shaped thighs are a real eye catcher.
In the alternative display option Sonico's boobs have popped out of her blouse from the center with the upper and lower buttons still closed. Her boobs look nice and have pretty, pale pink nipples. The way the phone cord is wrapped around and between her legs is quite naughty befitting for a Native figure and getting the cable(s) in place was no easy task, either (⊙.☉)7.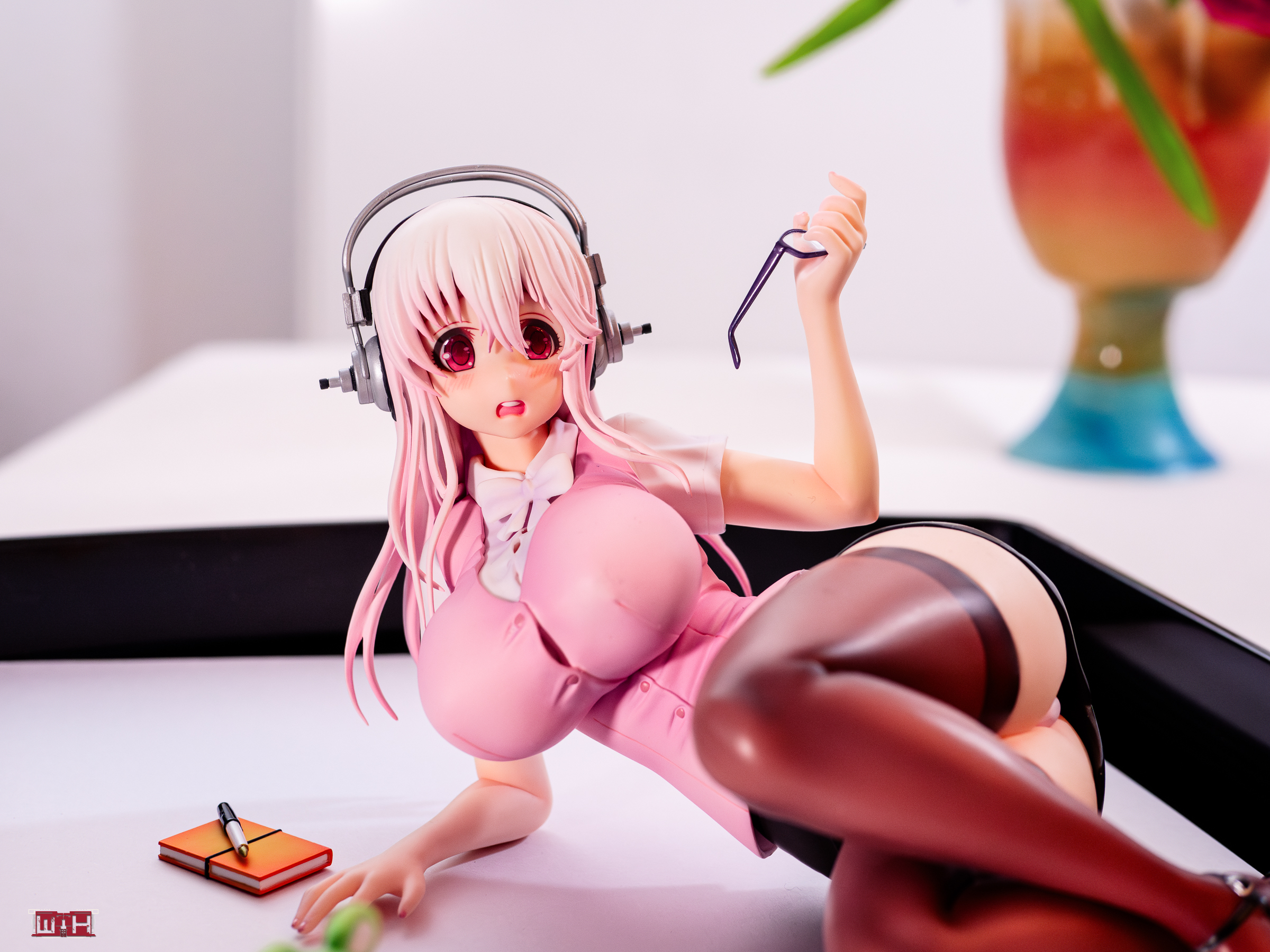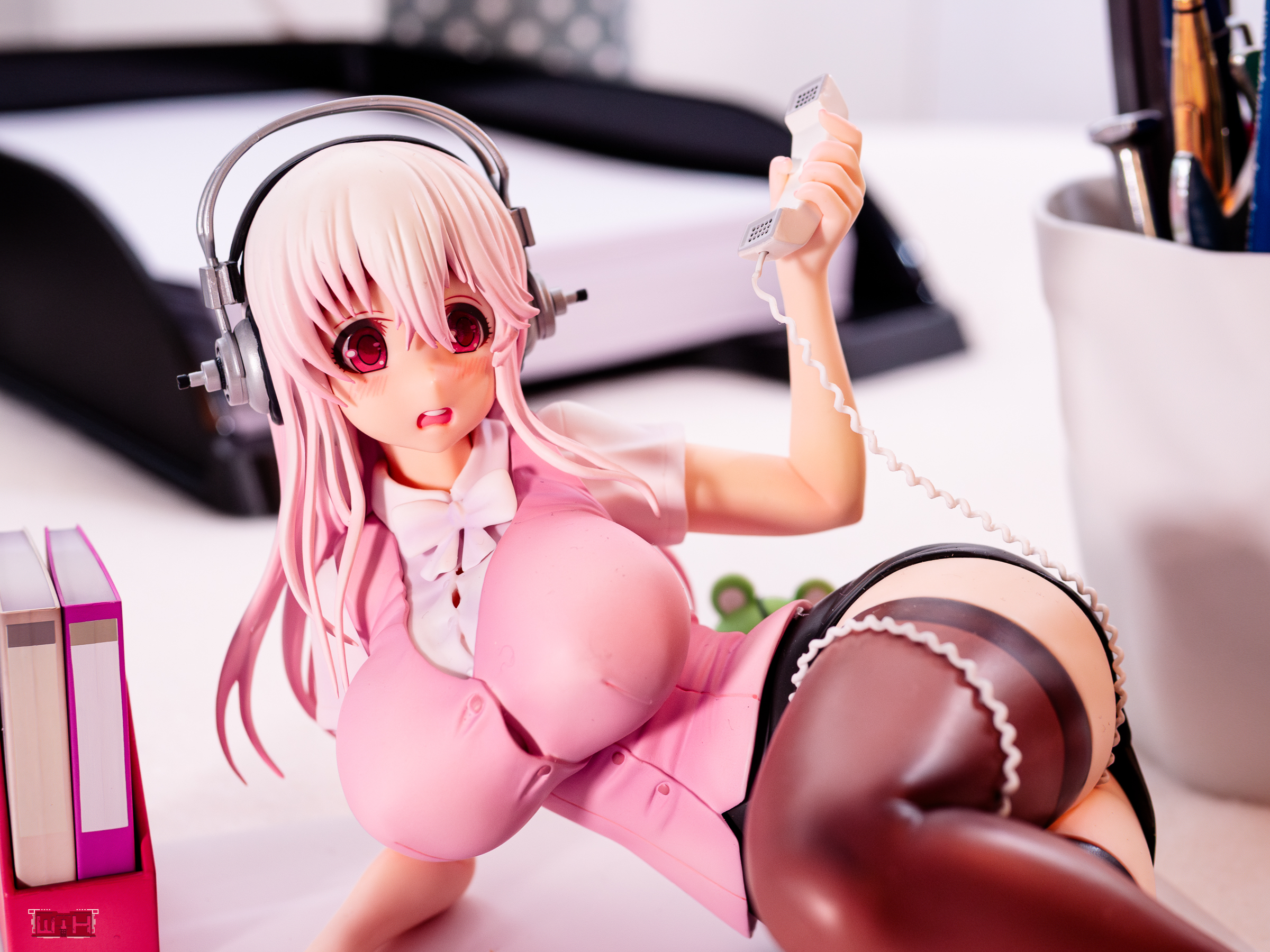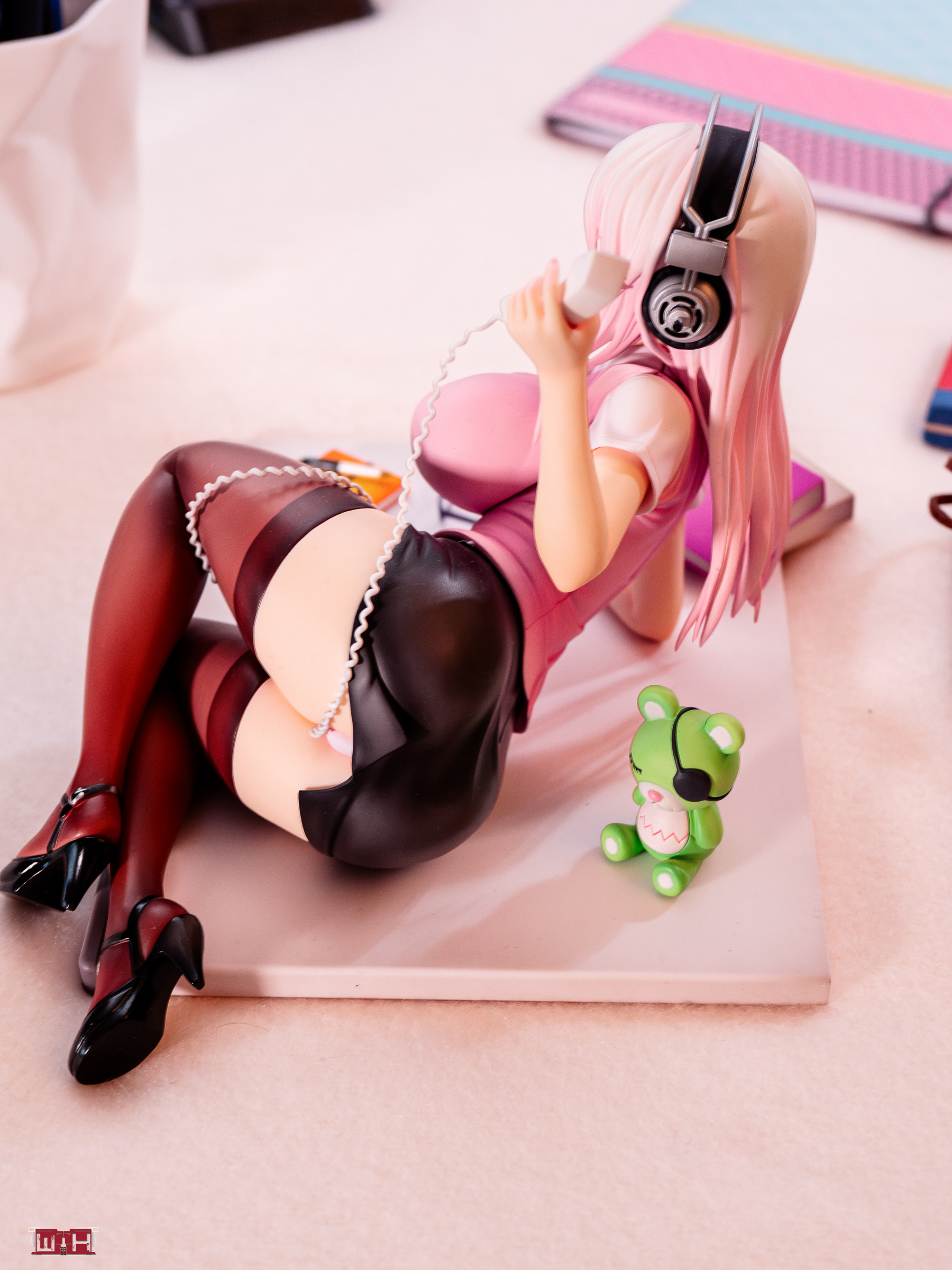 Final Words
While I wasn't really convinced by this Sonico figure at first, after I have taken a closer look, I would claim that she is among the best ones, first she is a big 1/6 scale figure, secondly she has a beautiful face and hair, thirdly she wears a cute office outfit wrapped around an amazingly sexy body and those thighs ♥ . Additionally to this the figure includes lots of convincing office paraphernalia. It's an elaborately designed figure with an interesting pose and great quality.