It's been a while since we reviewed a Sonico figure here, in early years wieselhead has been crazy for her, but since nothing new happened with her as anime heroine or virtual youtuber in the last few years, I lost interest a little.
Today I will show you a very pretty Sonico figure from Wave, after making number of 1/10 scaled Beach Queens, they returned with nice figures recently of much bigger scale and muh nicer quality. Sonico – bikiny style version has been released in November 2020. The figure is scaled 1/7 which make her 21,5 cm in height, sculpted by Zuiko.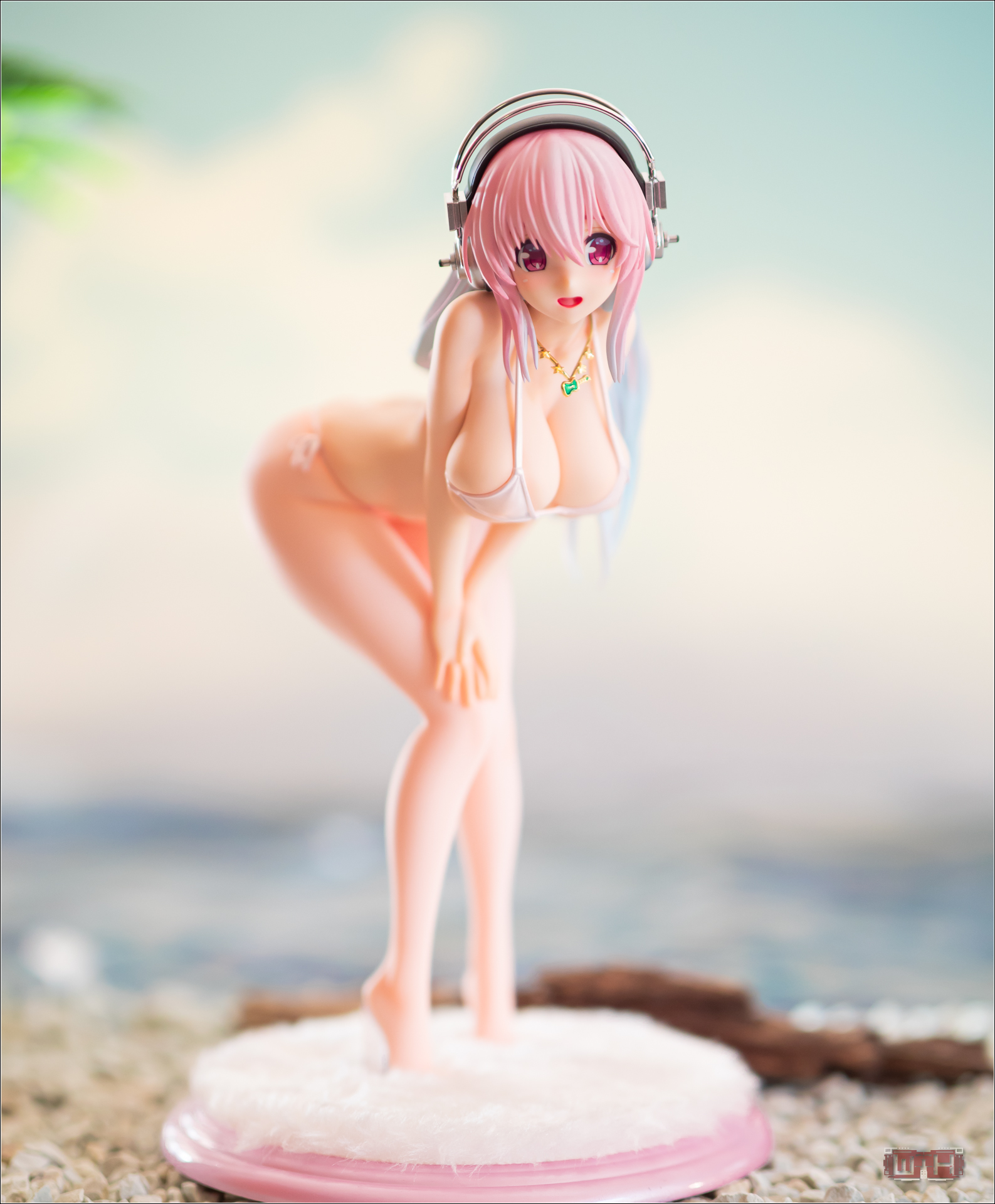 The figure comes with a candy pink base with fluffy white plush on top, not really fitting for the beach, but the figure could also show Sonico during one of the indoor gravure idol model jobs.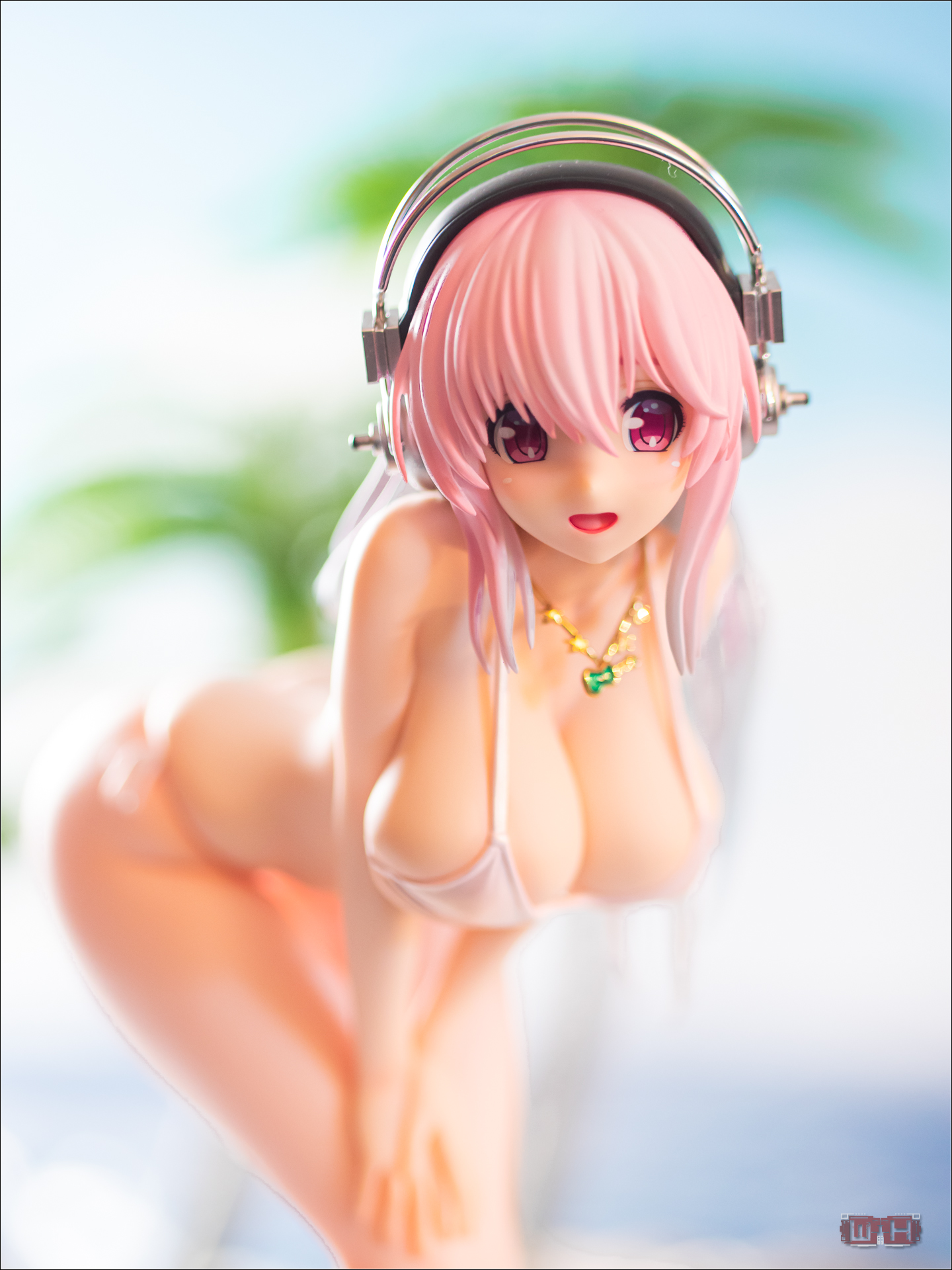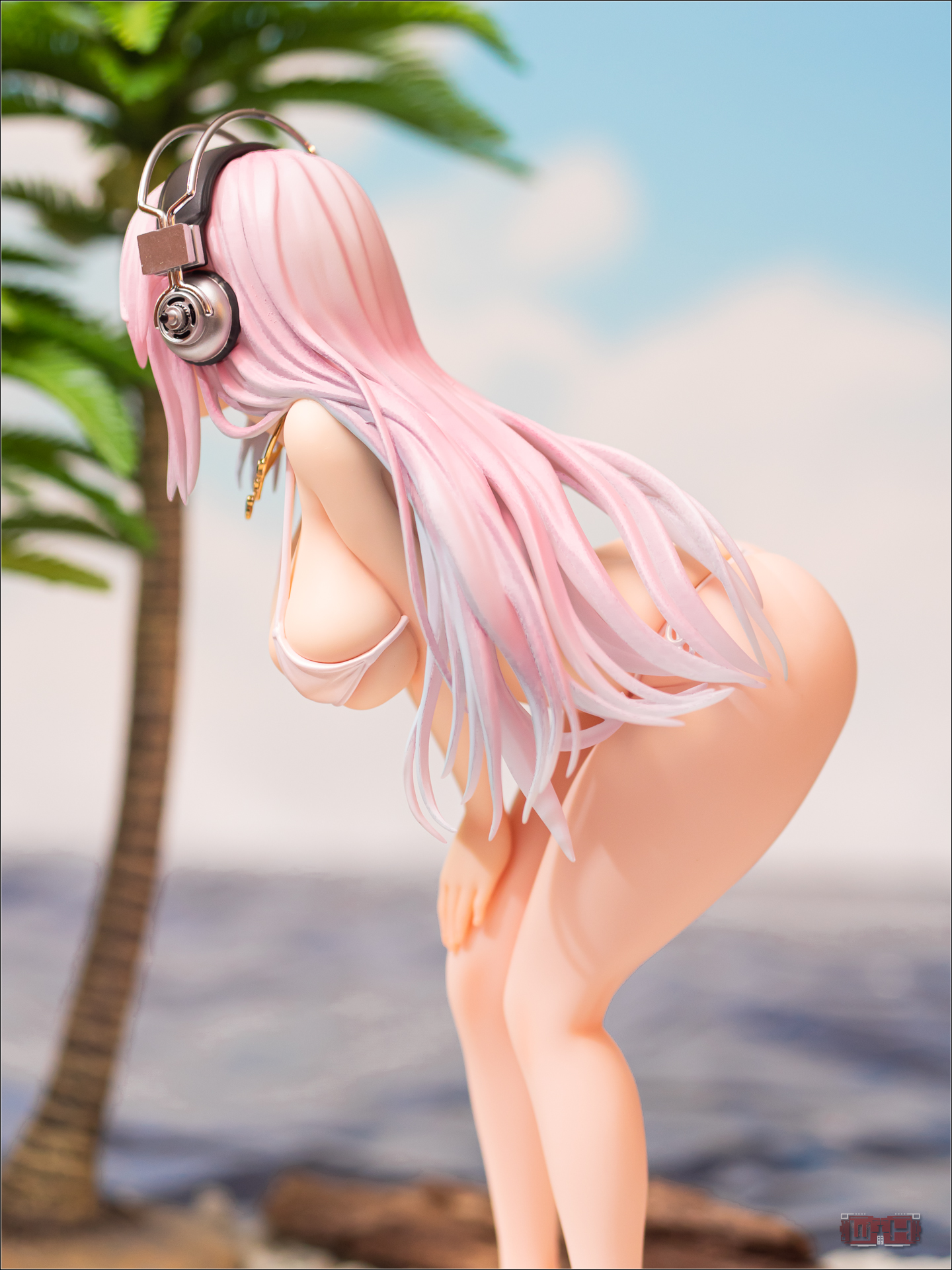 I actually planned to review the Sonico – Summer Vacation version from Orchid Seed, but after some brawl with Nippon Yasan they cancelled all my orders and I got my money back. Unfortunately I didn't find a good deal for her afterwards, maybe another time. Thx to all the delays 2020 to 2021 my carefully planned preorders changed a lot. I'll have to pay several figure orders in these next 2 months, it's a bit of a bad situation for me, that hopefully ends soon.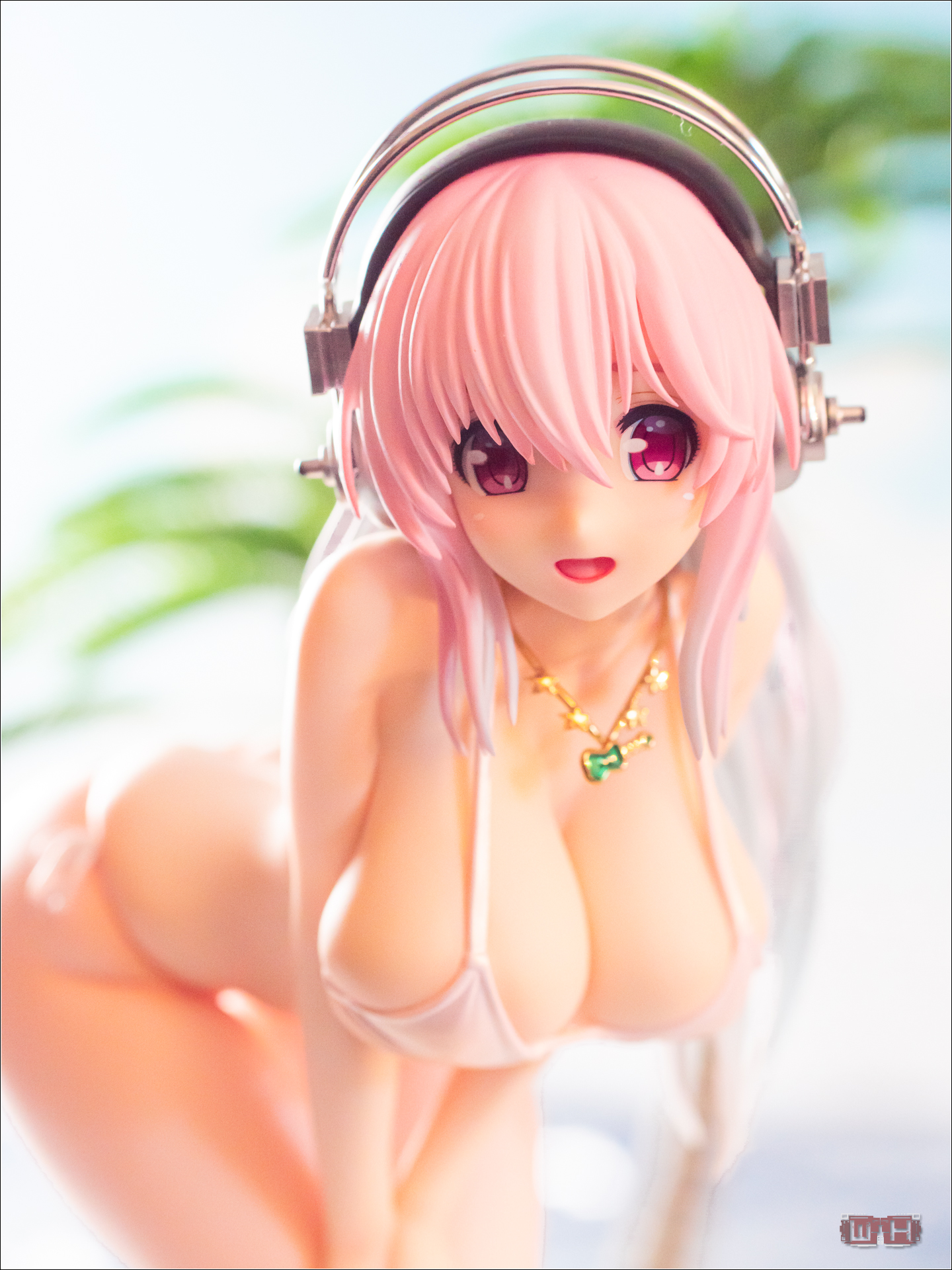 The figures face is quite adorable, sparkling pink eyes, blushed cheeks and a happy open mouth. The sculpting of her mouth could have been a bit more detailed, but that is like the only thing to criticize on this really nice bikini figure.
The hair on this Sonico figure is longer than on other figures of her, it's done very detailed and has a lovely pink to sky blue gradient. Her trademark headphones look extremely detailed and the bow is made from metal.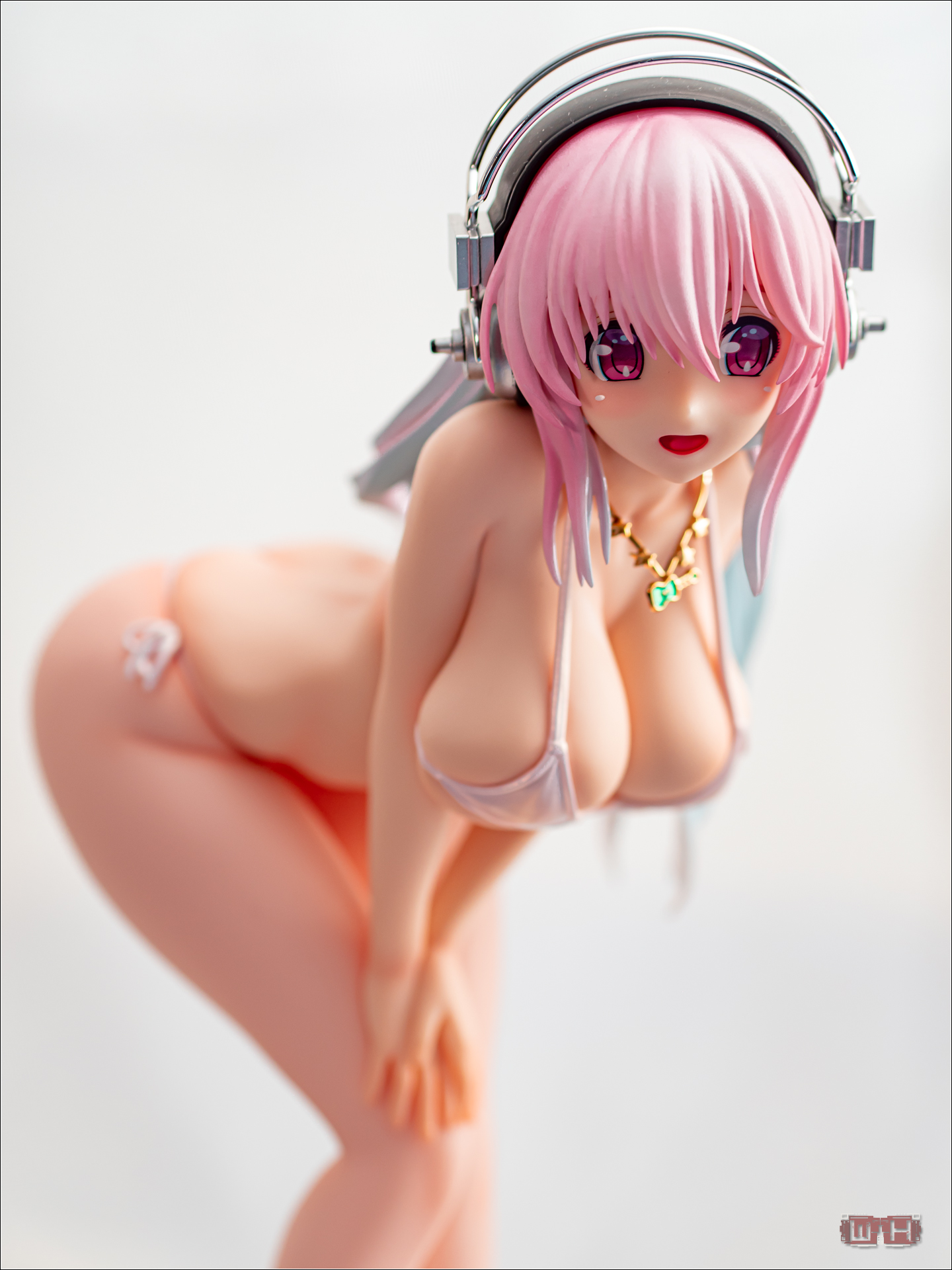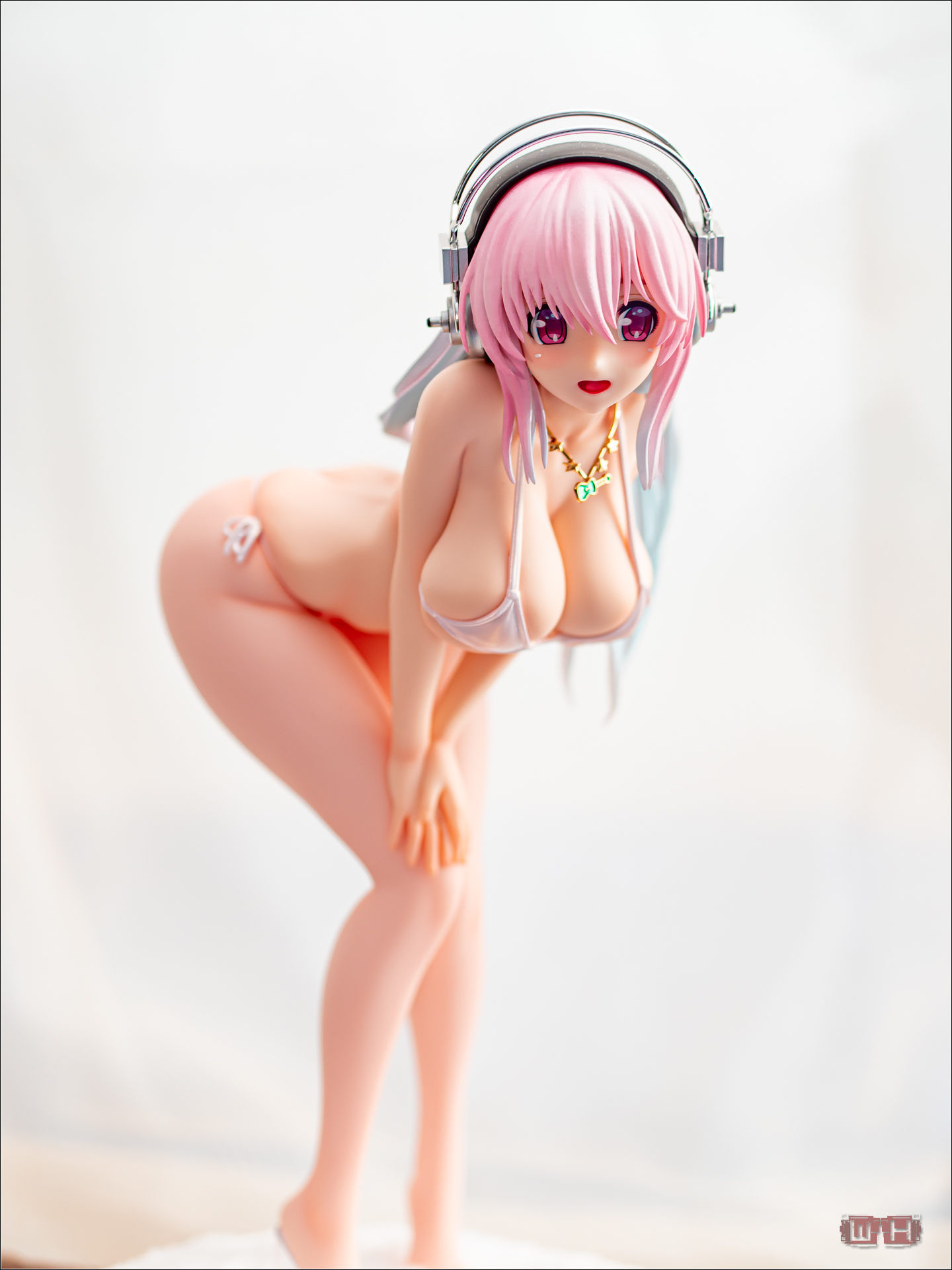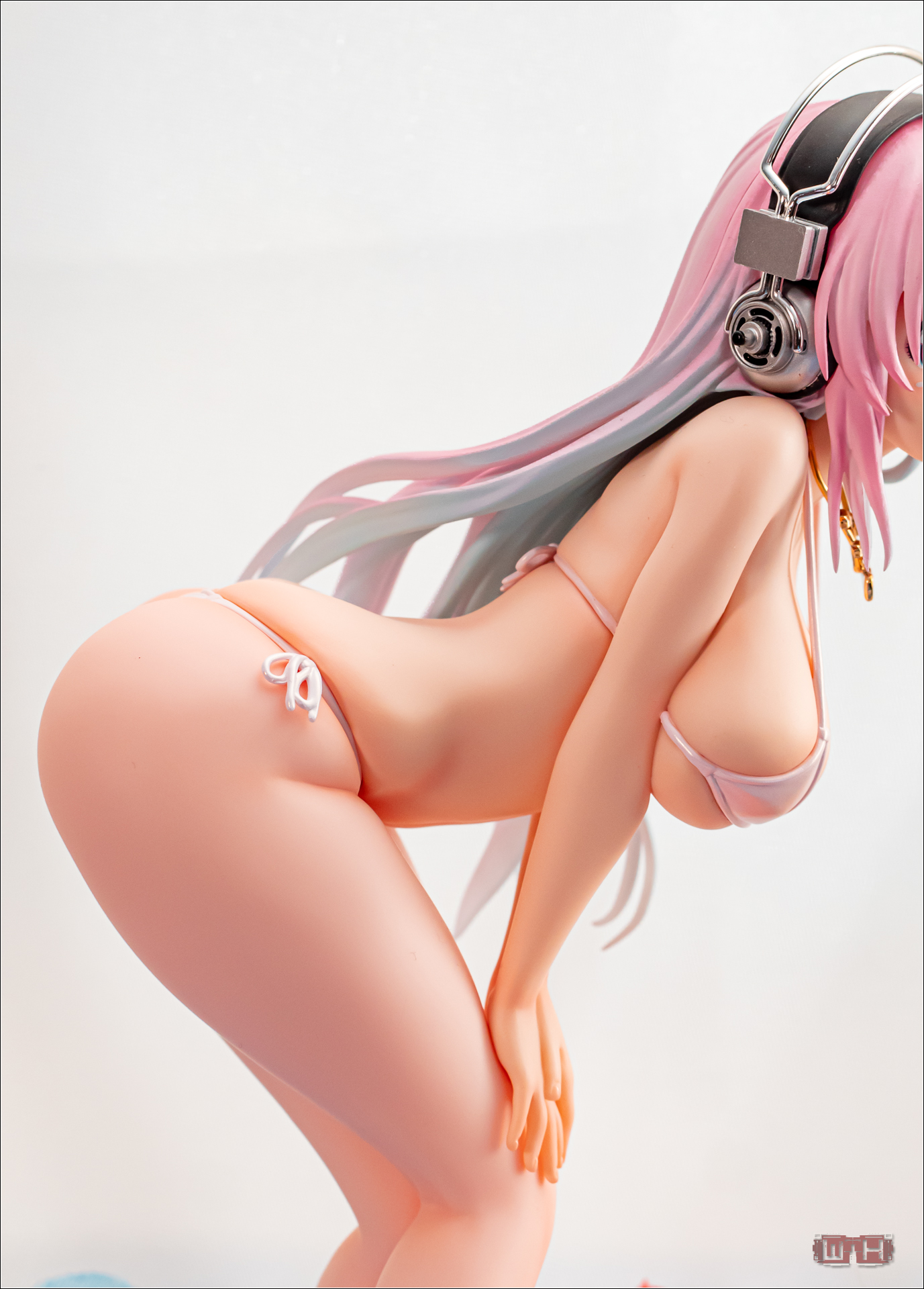 Sonico also wears a beautiful necklace, as detailed as her nice headphones.
This Sonico reveals a lot of skin, the nearly nude appearance of the figure aside, it actually creates a happy beach atmosphere. Overall she has nice and gentle colors, Sonico has a beautiful skintone, a beautiful body anyway.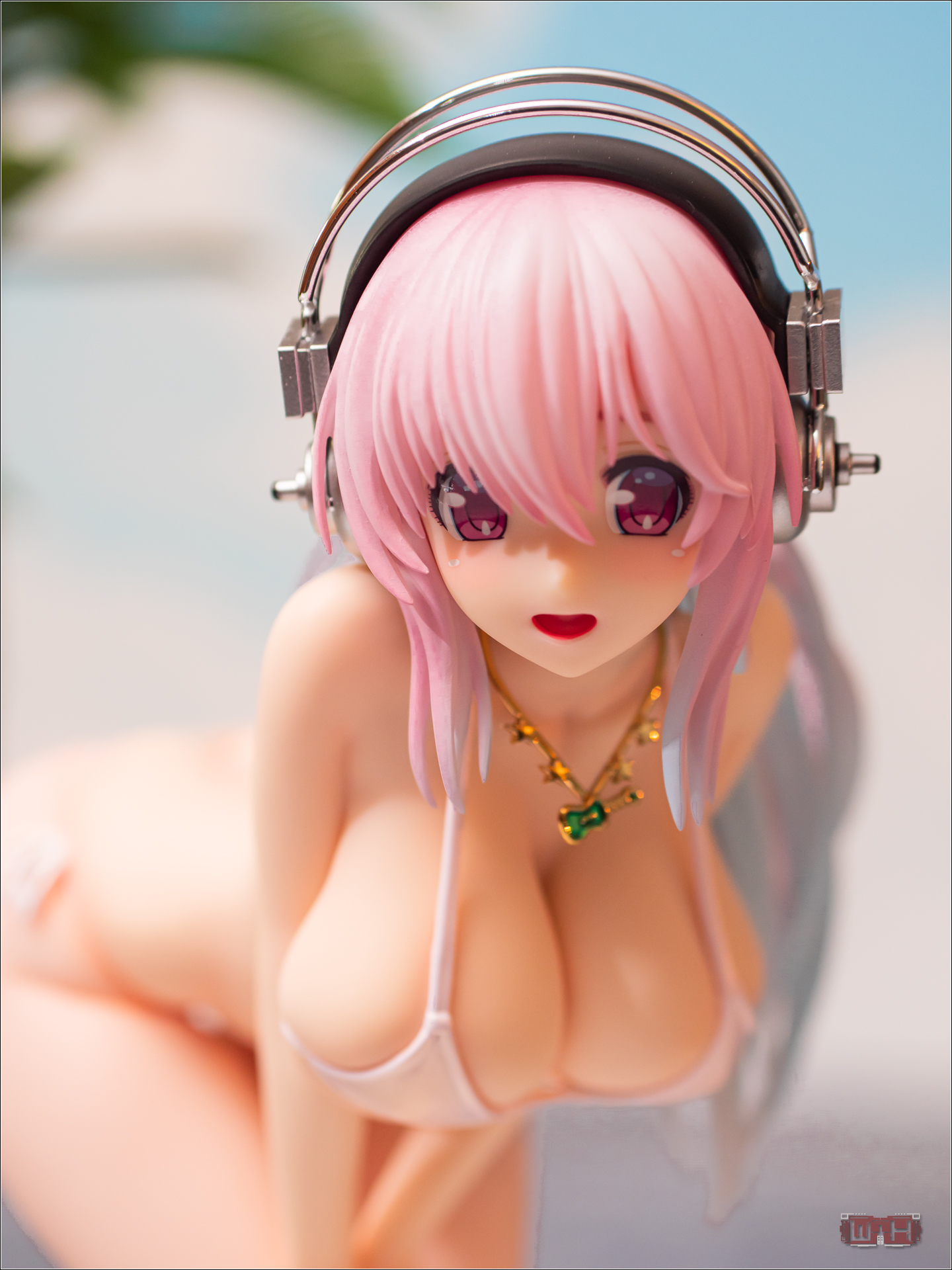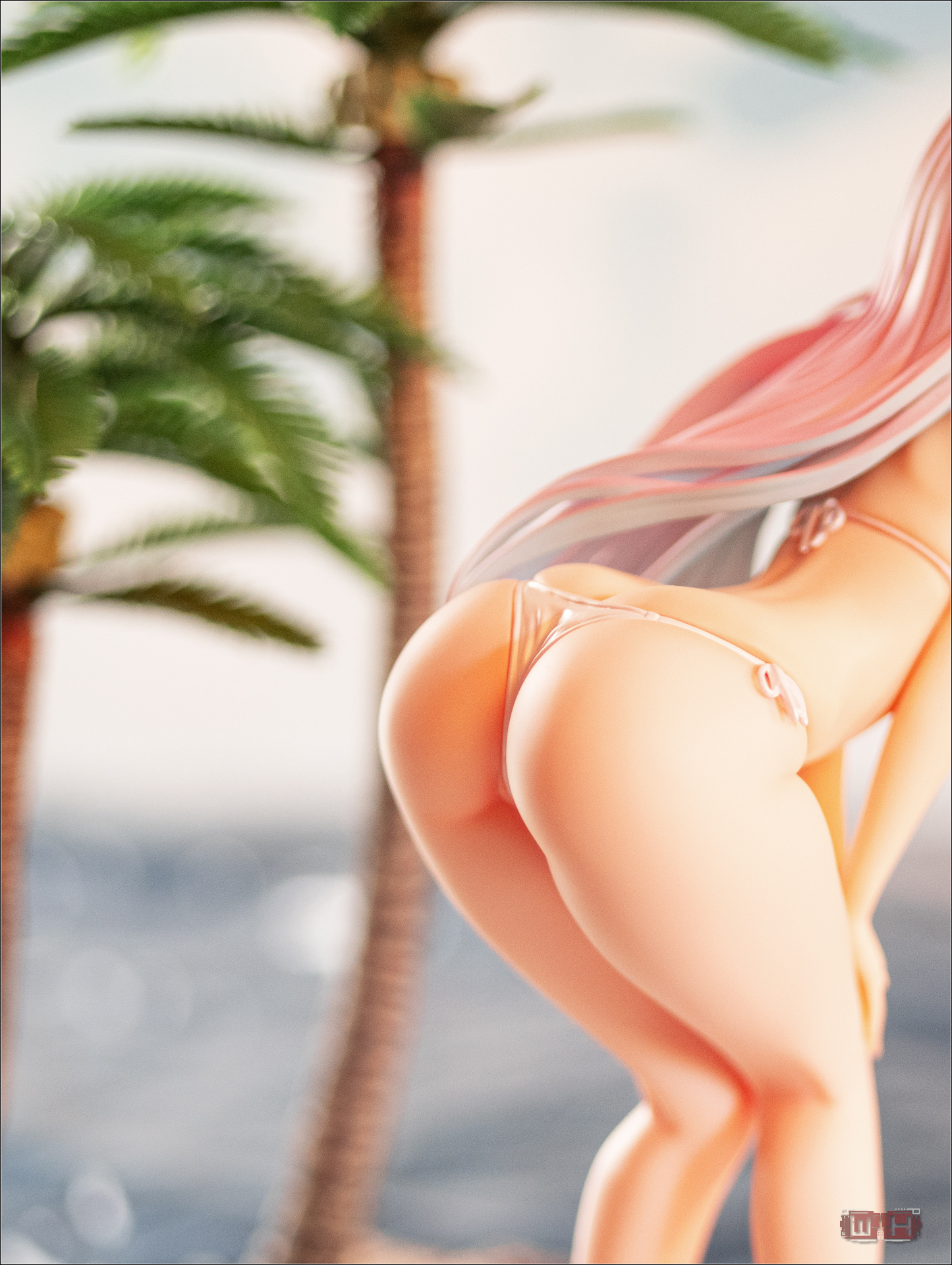 Super Sonico the ambassador of thicc/curvy body, back then Sonico was basically the first popular anime style character with a more curvy anatomy who appeals to both men and women, even with her sexy body she always has been portrayed as a friendly and good girl with an innocent personality. Many figures and illustrations have been made, not all are especially innocent. I bought a number of Sonico figures back in the days, but only the ones I liked a lot.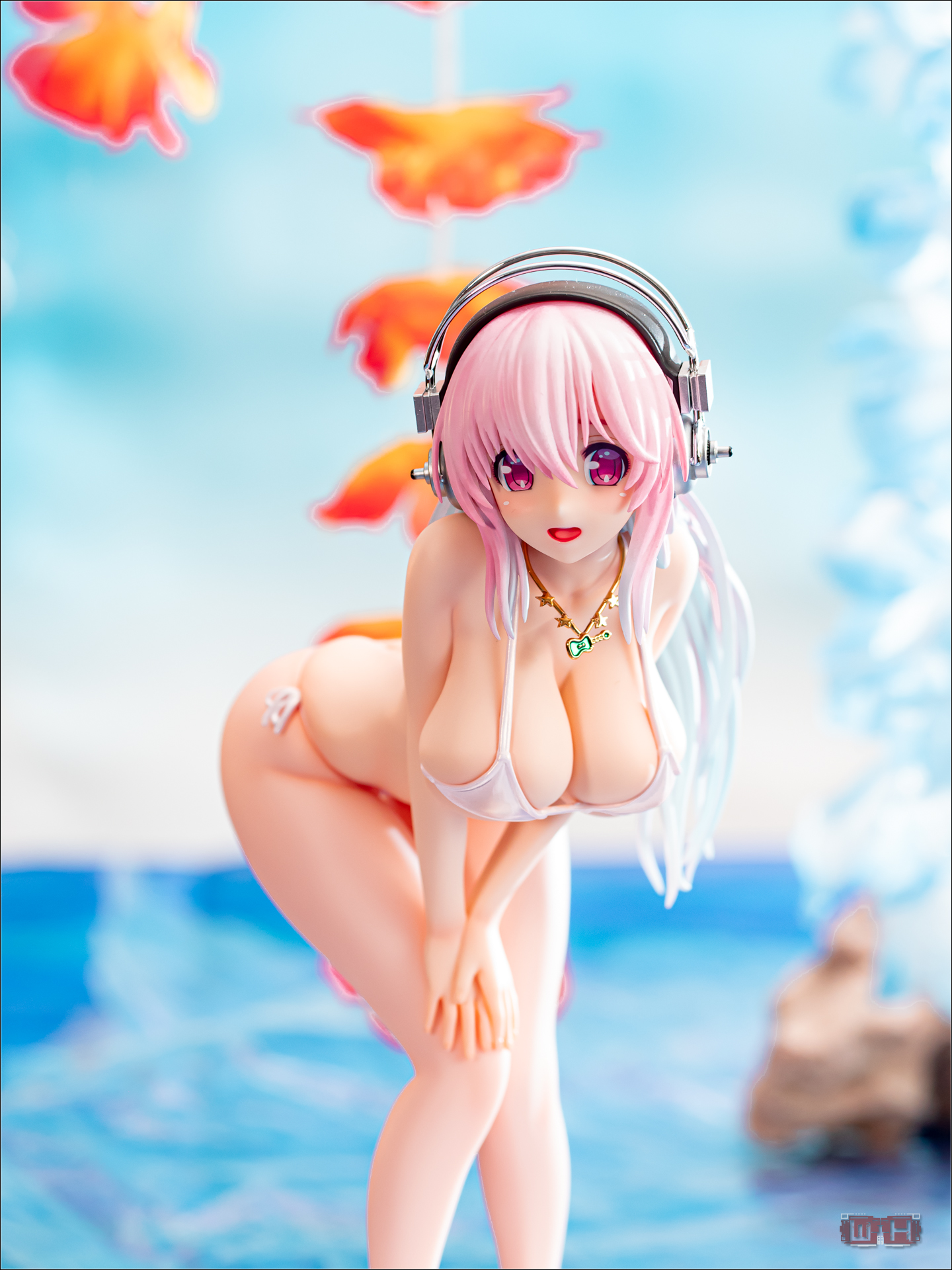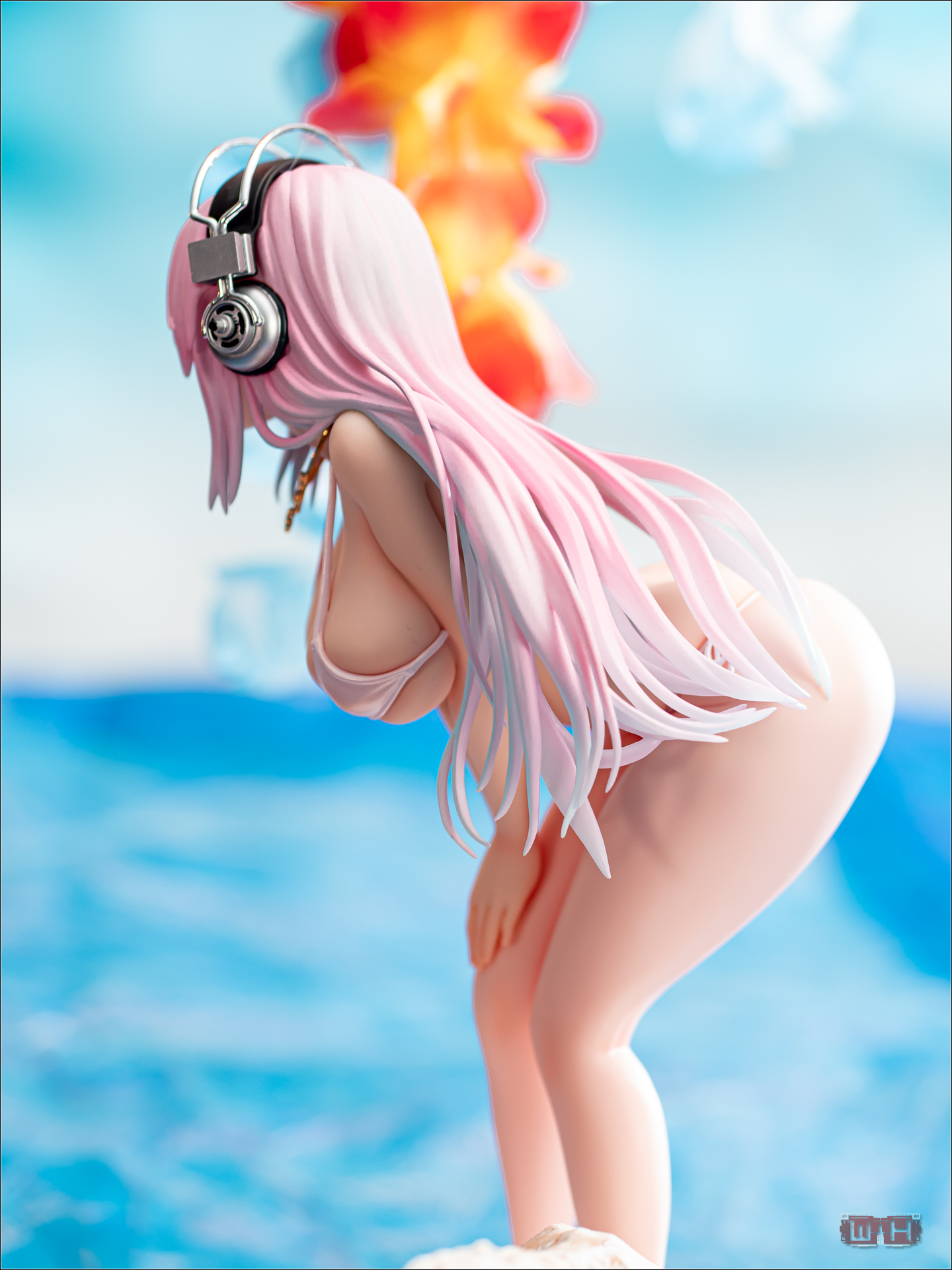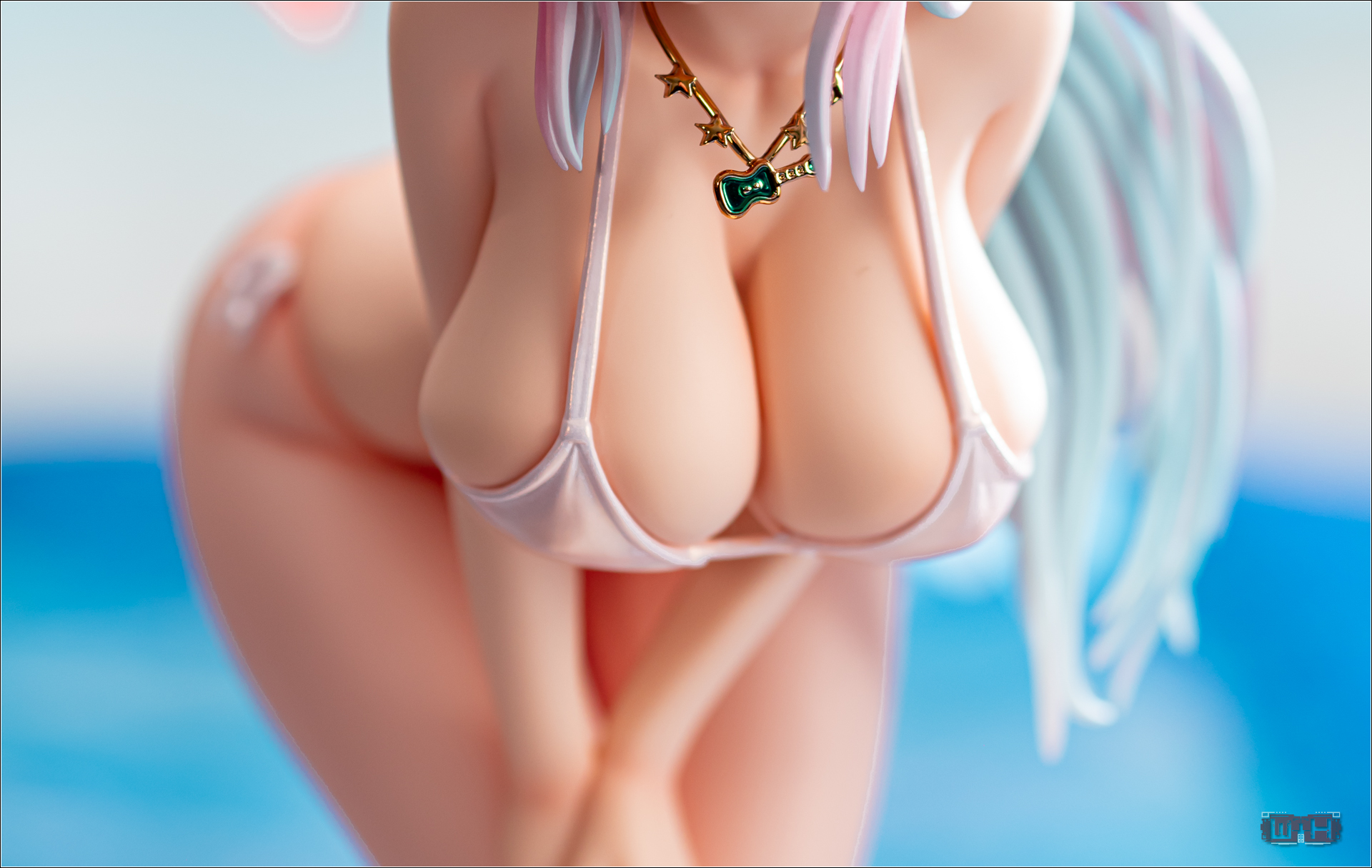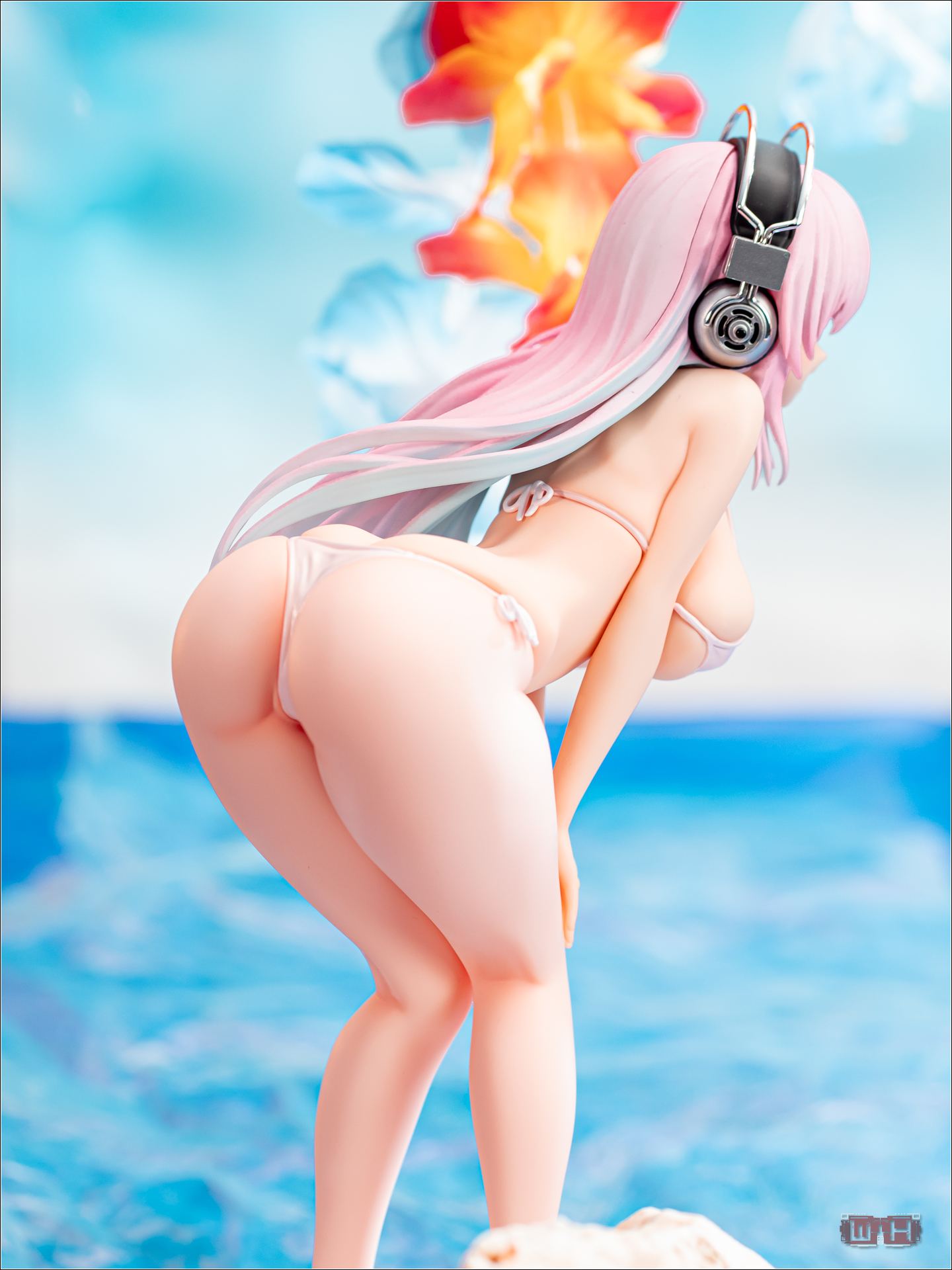 The bikini, as skimpy as it is still is made very detailed, realistic looking wrinkles and a tight fit, it's a little funny how the bikini top appears to stressed from holding up Sonic's proud assets.
Sonico's flirty pose, is quite bold but with such a cute face one can't accuse her of being lewd. Honestly, the pose is very good, bend over Sonico highlights her beautiful chest before her arms and sticks out her nice round butt. It is a similar pose like the Sonico – Racing version from Max Factory has, but not quite the same.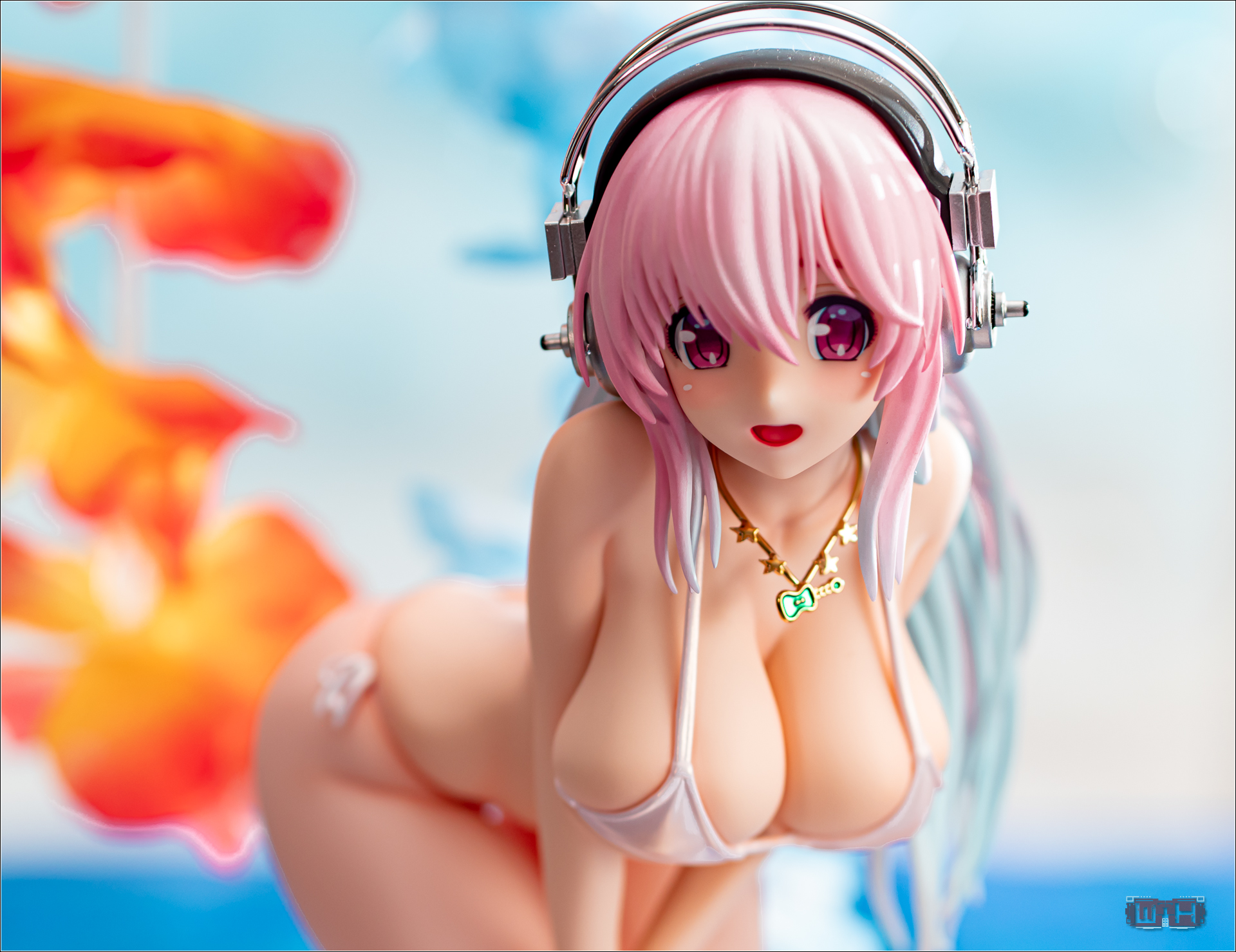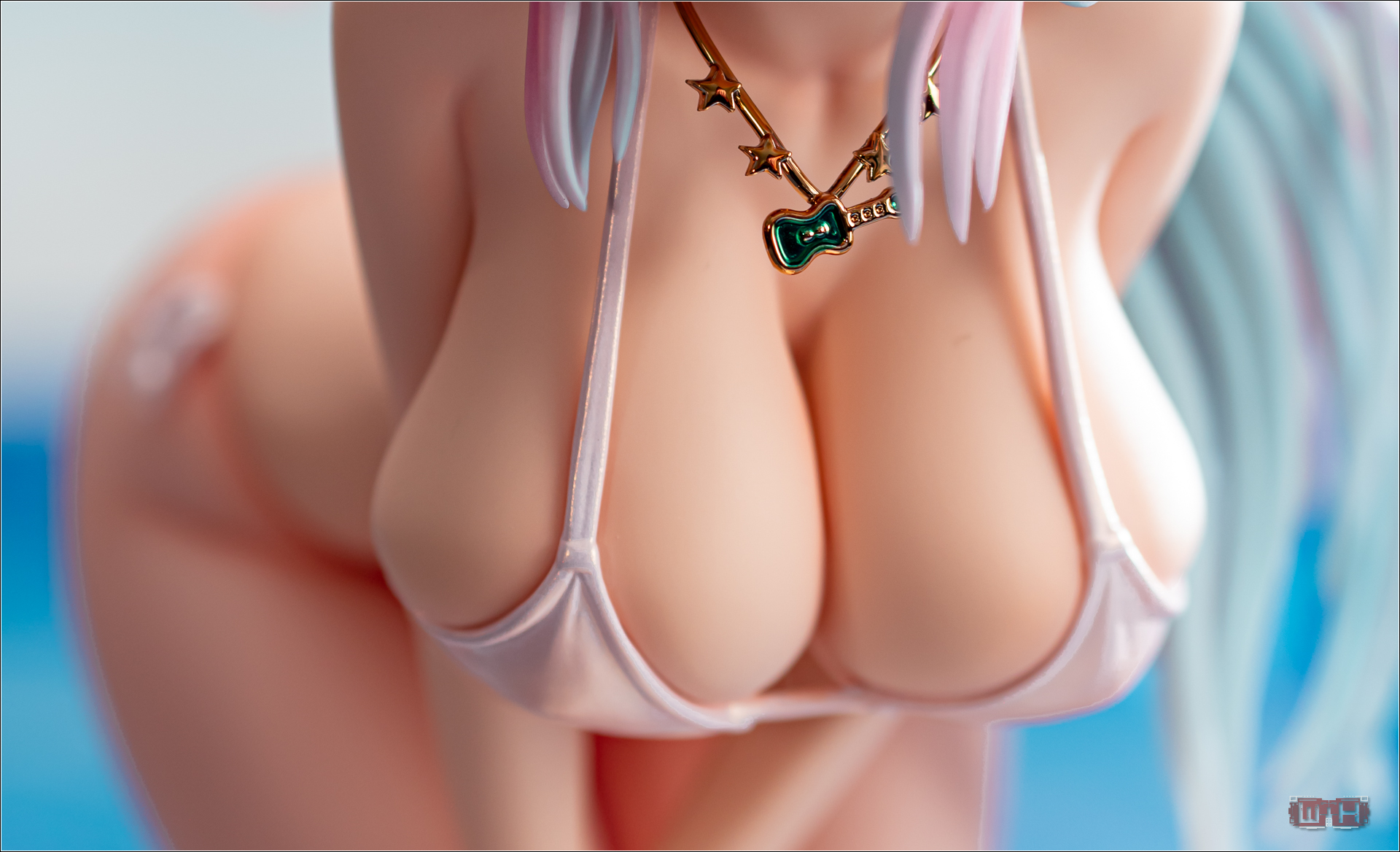 The boobs and cleavage look very inviting and soft, the illusion of the soft skin is very well done. Her hips and legs also look soft and squishy, the bikini bottom cuts deep into her skin, wearing it for more than a few hours is probably not advisable. I really like the articulations of her arms and the hands that are placed on top of her leg.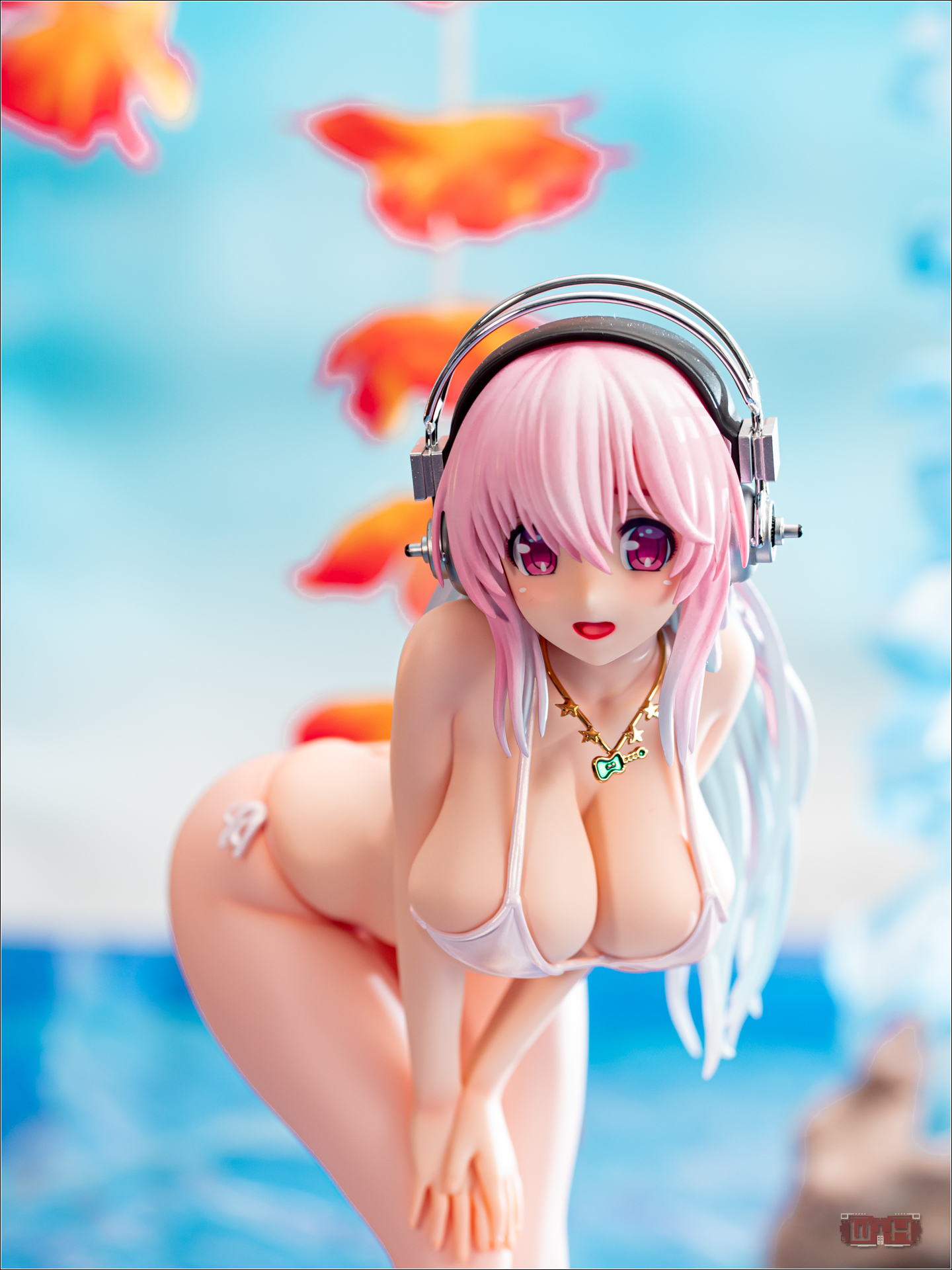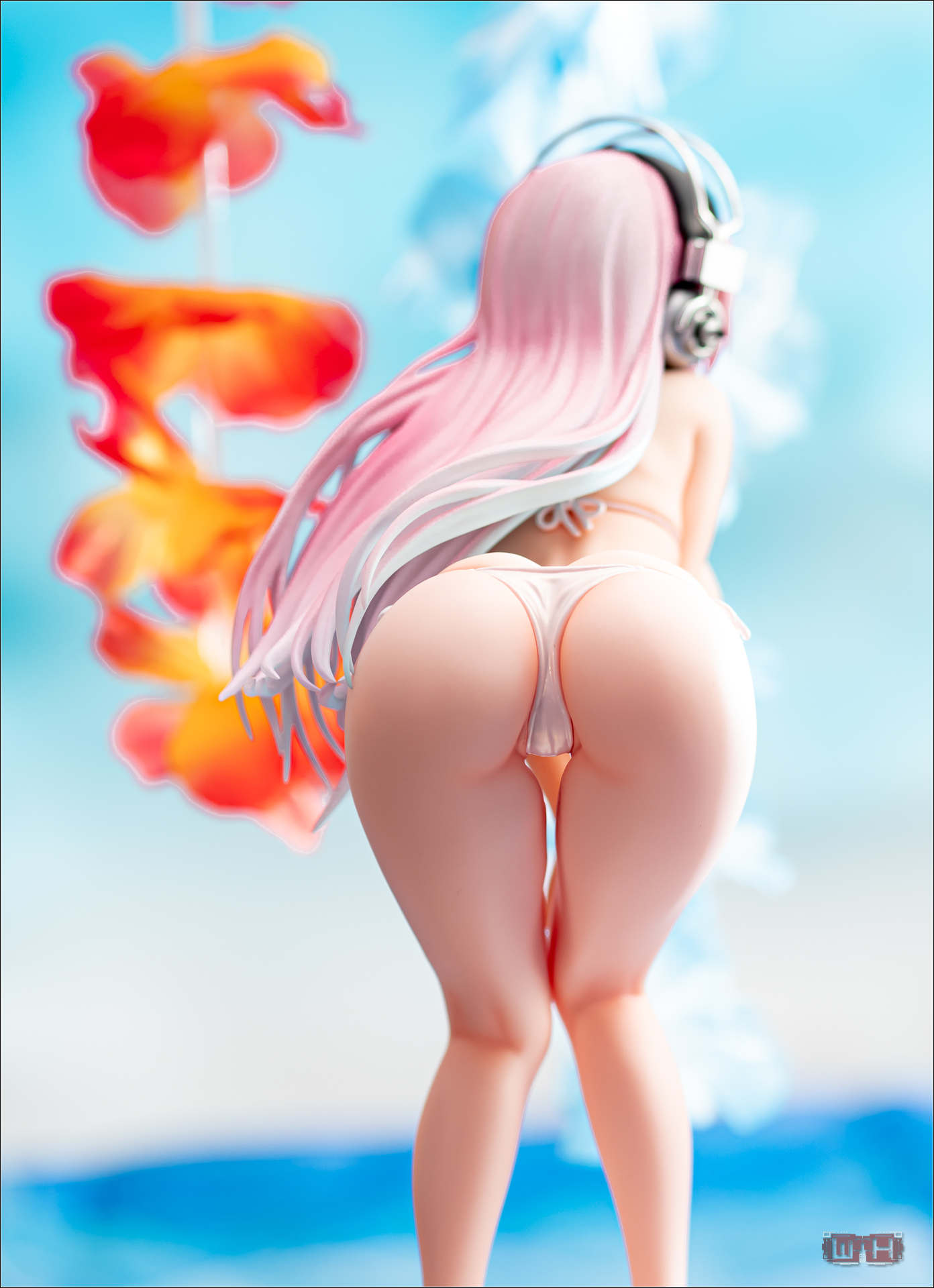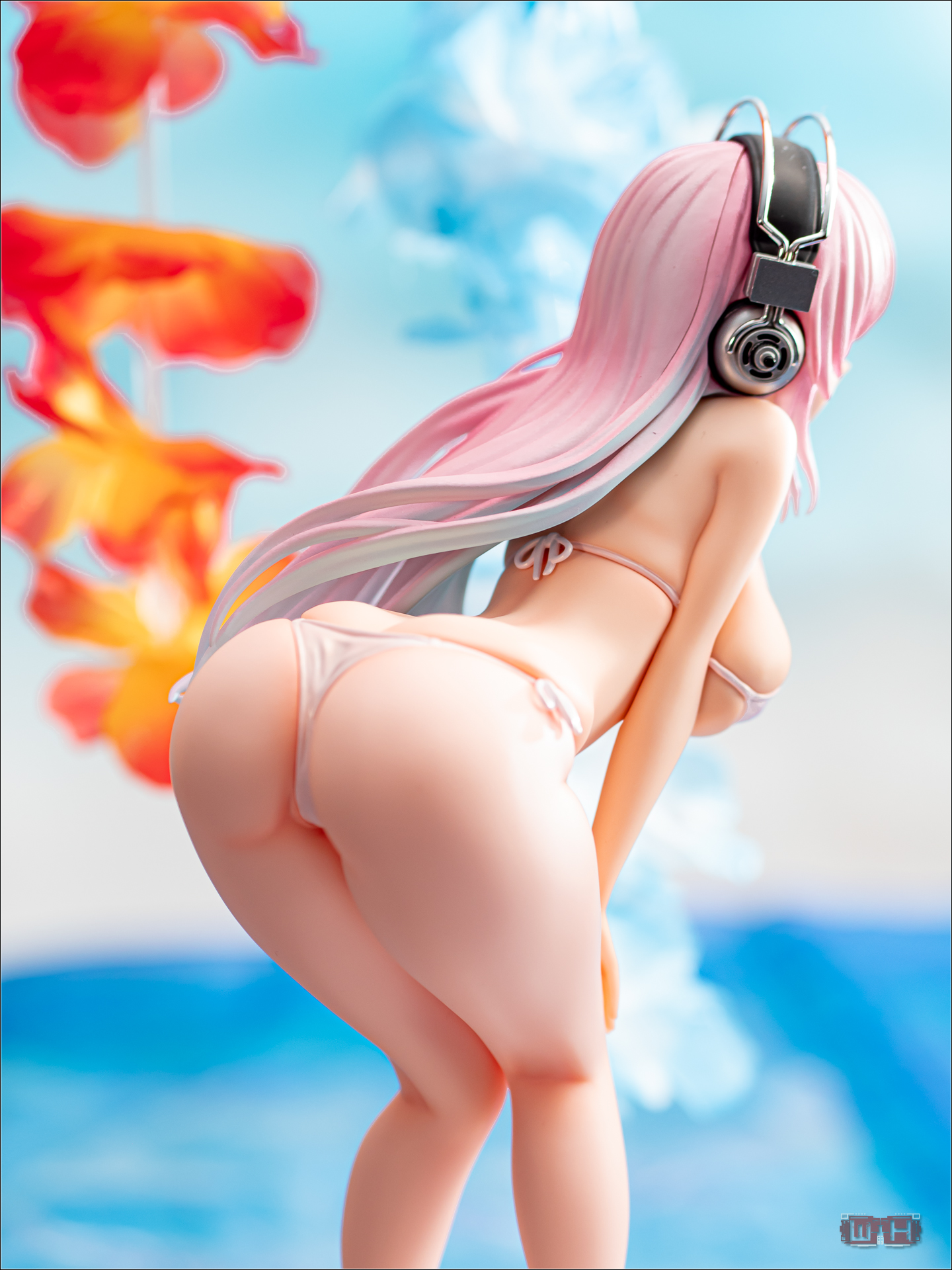 Final Words – This 1/7 scaled figure of Super Sonico is nice, Wave did a very good job her, everything is nicely detailed and cleanly done. She was sculpted very well wih a beautiful body line, it shows Sonico with attractive body fat articulated in a sexy pose. The skimpy clothes work very well in combination with the figures body and the signs of weight and stretch limits are visible, which is more fun than it sounds like. Additionally she has very nice hair and headphones, the face is pretty and cute. Alltogether the Super Sonico – bikini style is one of the better Sonico figures and quite enchanting.