Today I will show you Suzuhara Misa – Bunny Girl Style – Event Limited Elegant Black, a figure that wasn't a planned additional purchase for 2019 at all, but might have been honestly one of the best choices this year.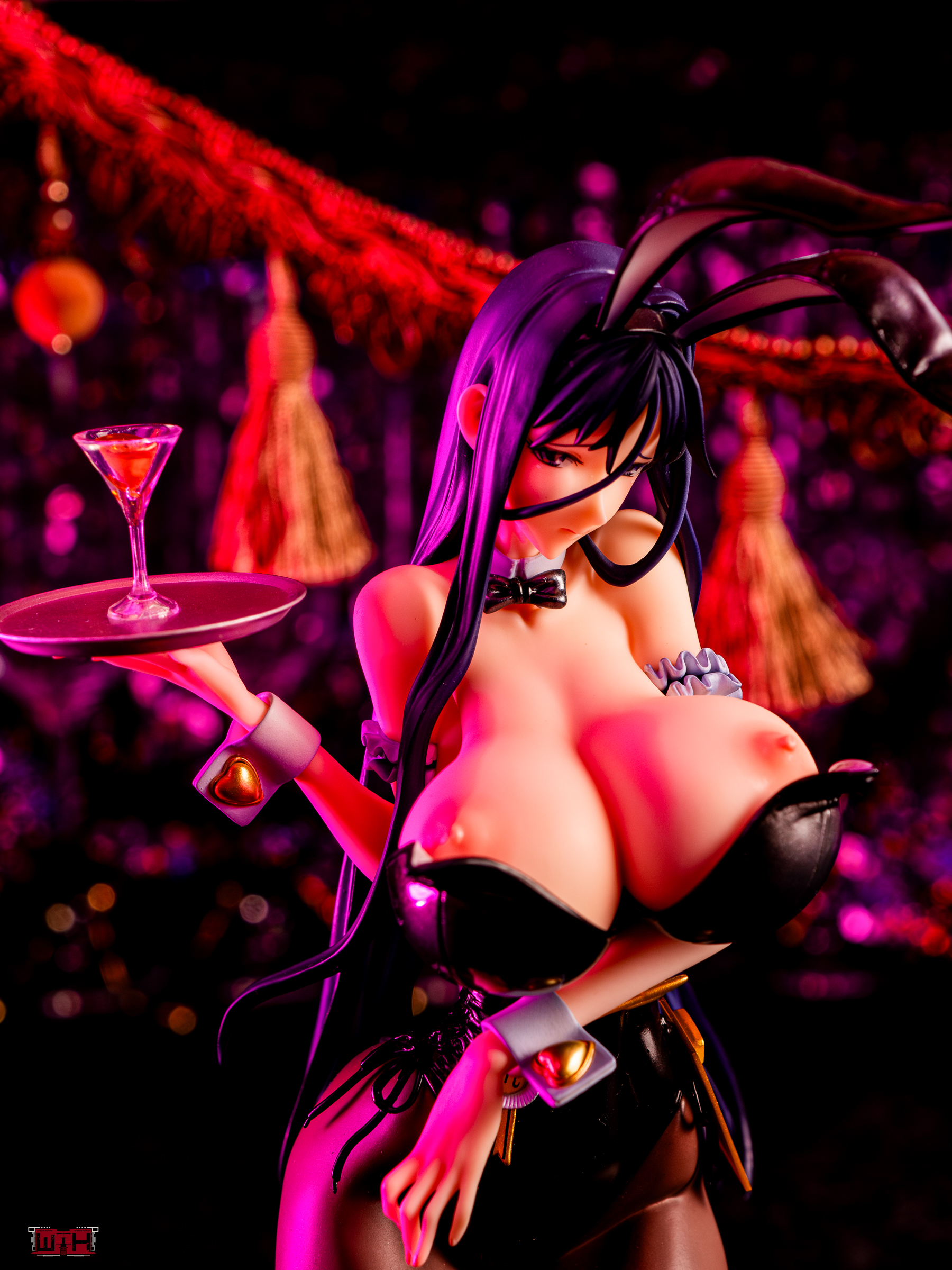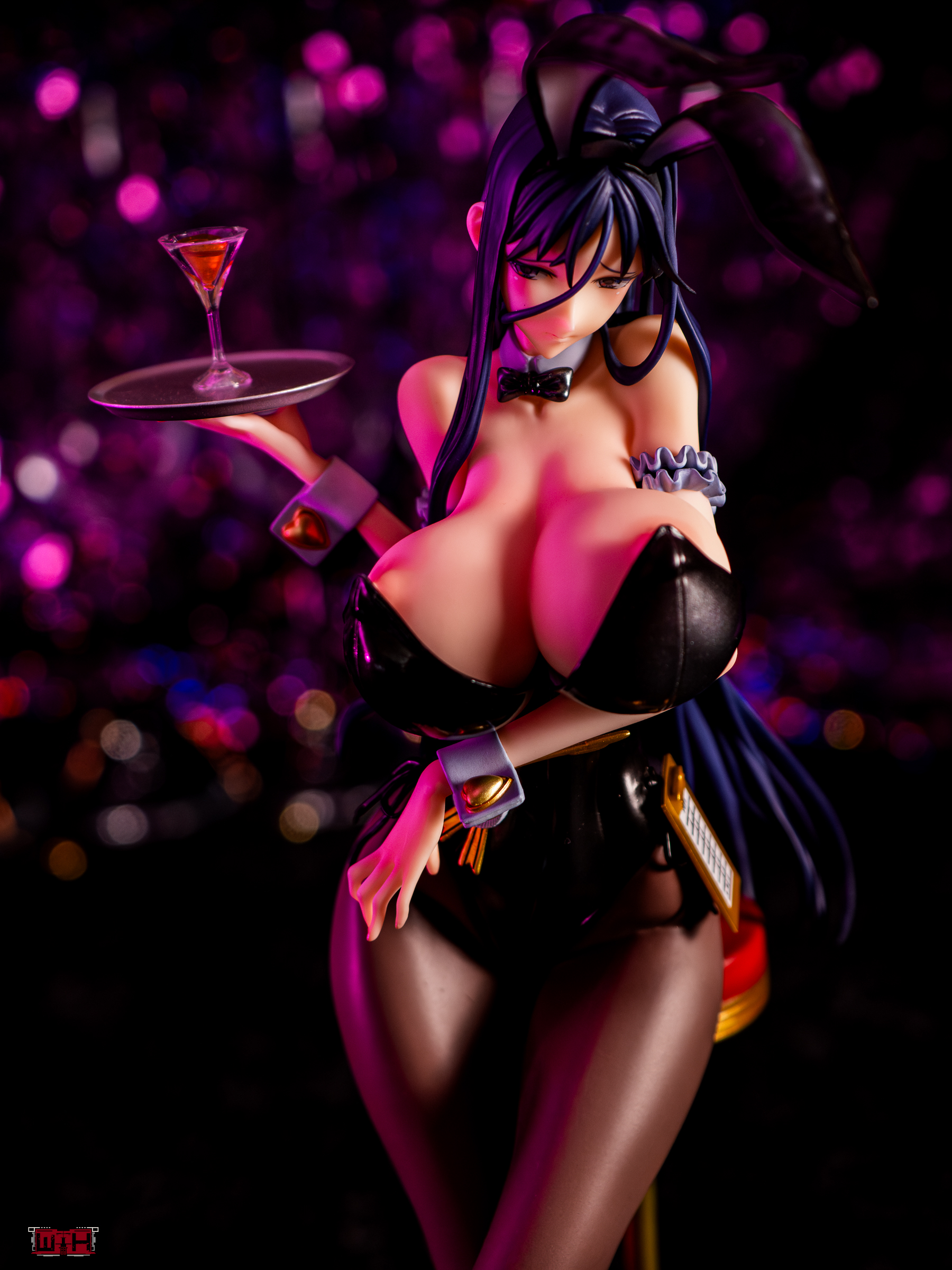 I actually always had the wish to have a figure of Misanee and this adaptation really caught my interest.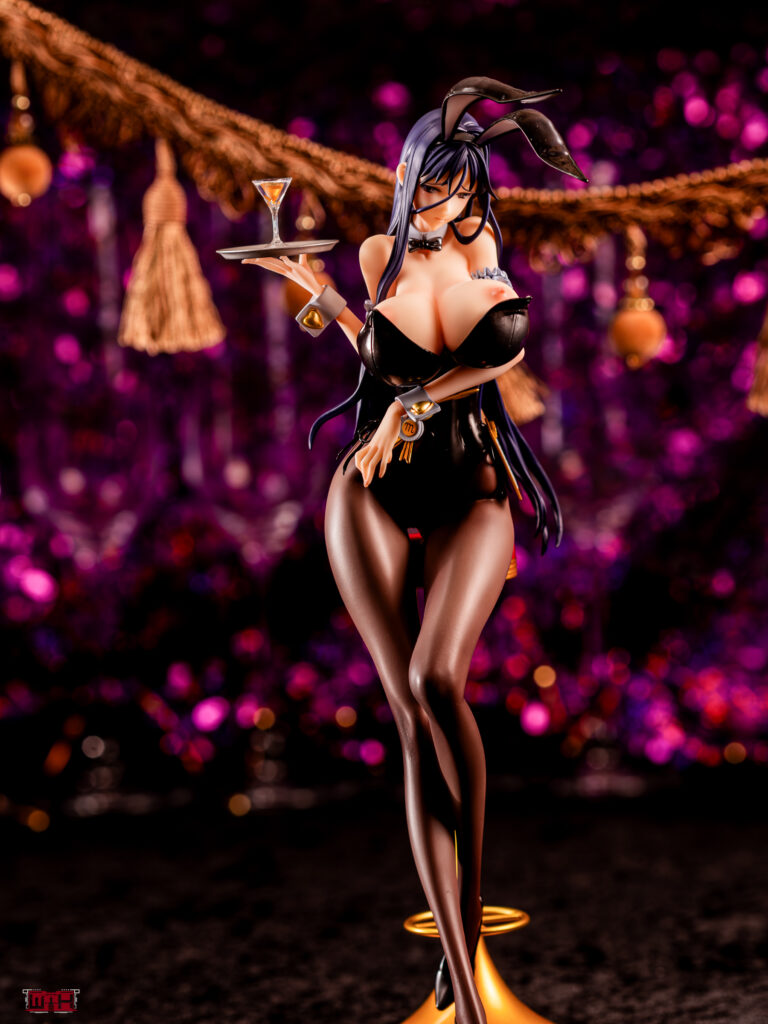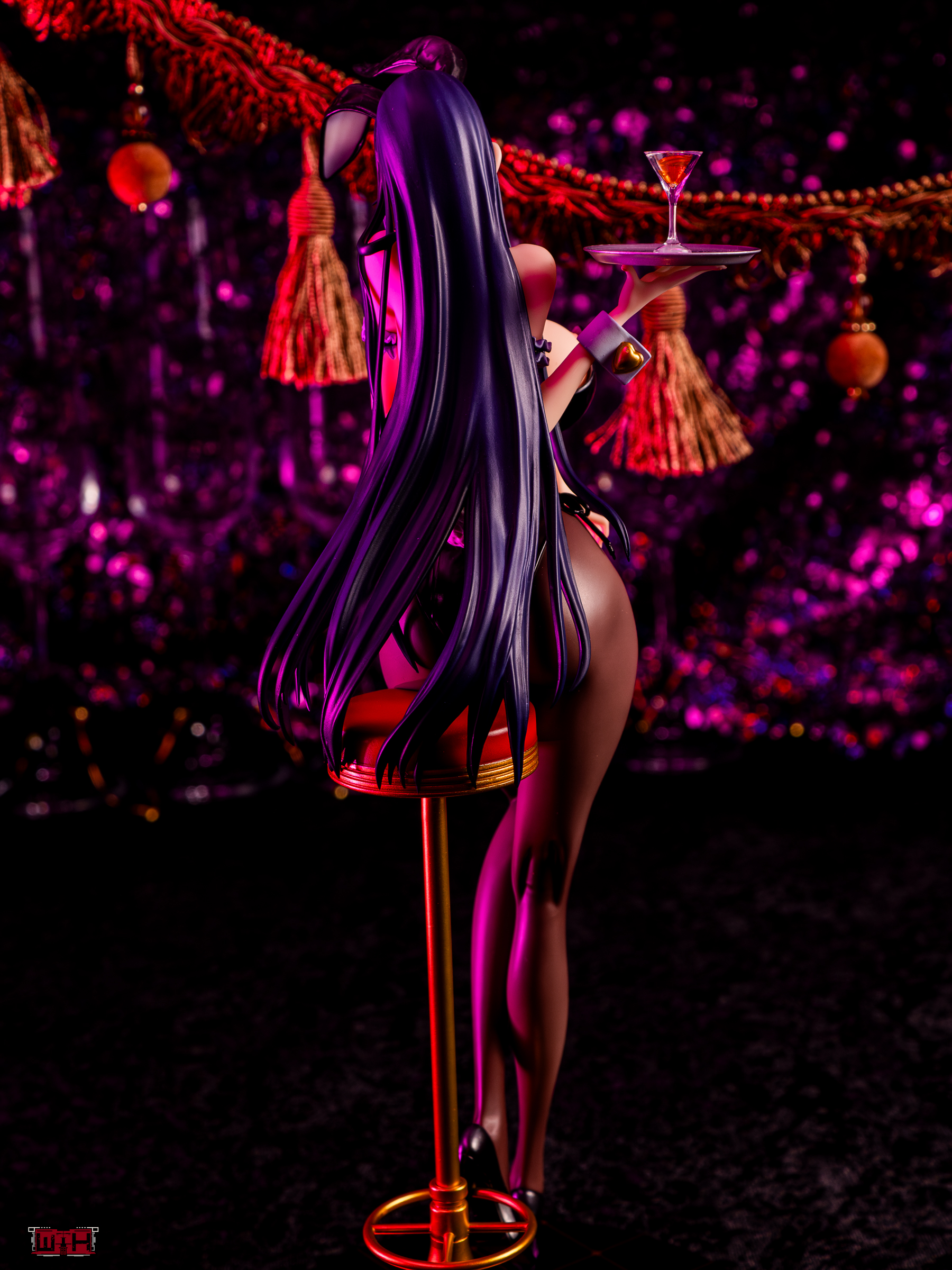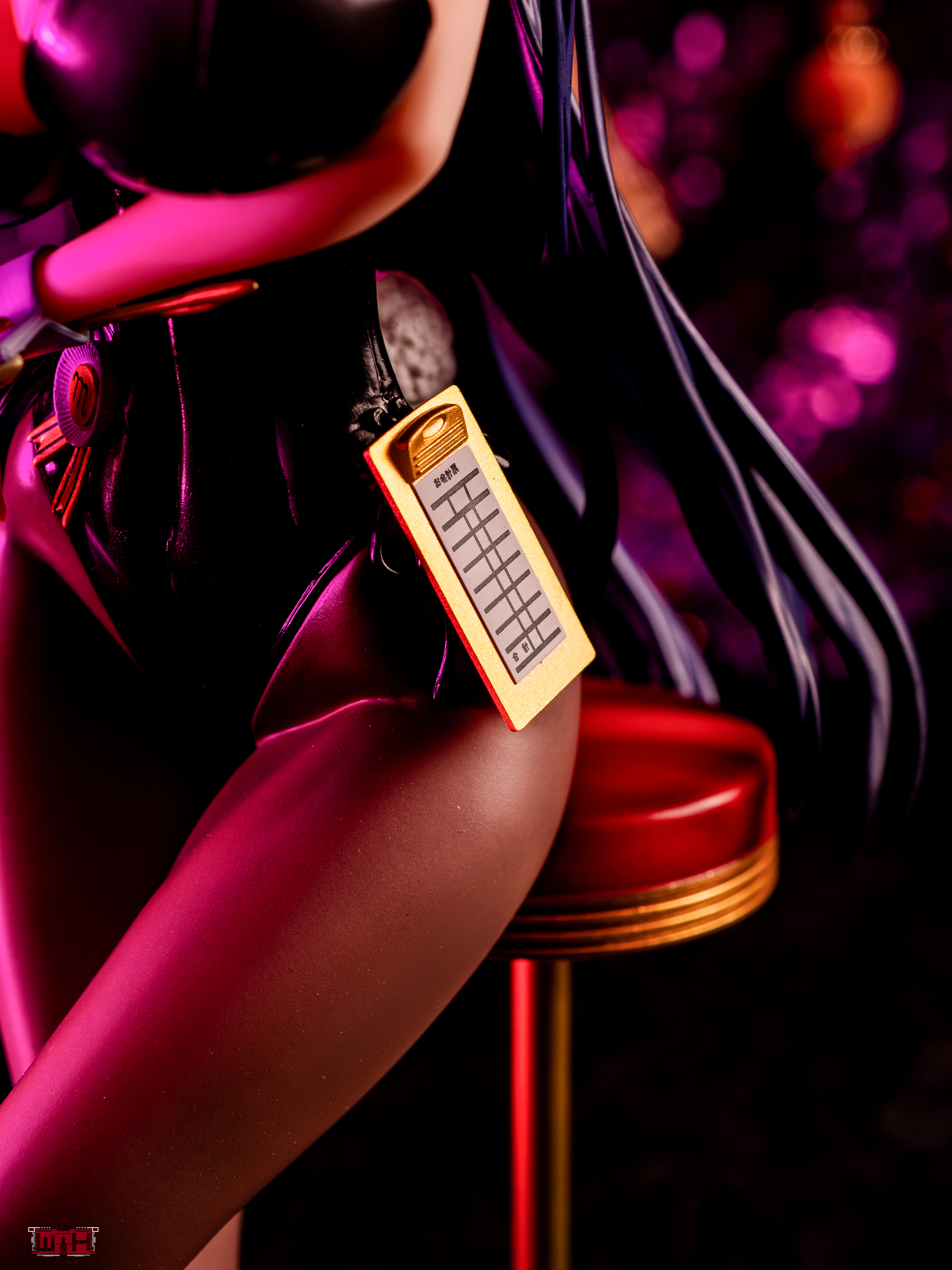 The figure was manufactured by Ques Q and released in July 2019. The Suzuhara Misa – Bunny Girl Style
version is scaled 1/7 and measures 27 cm. The beautiful figure has been sculpted by Busujima Takamaki.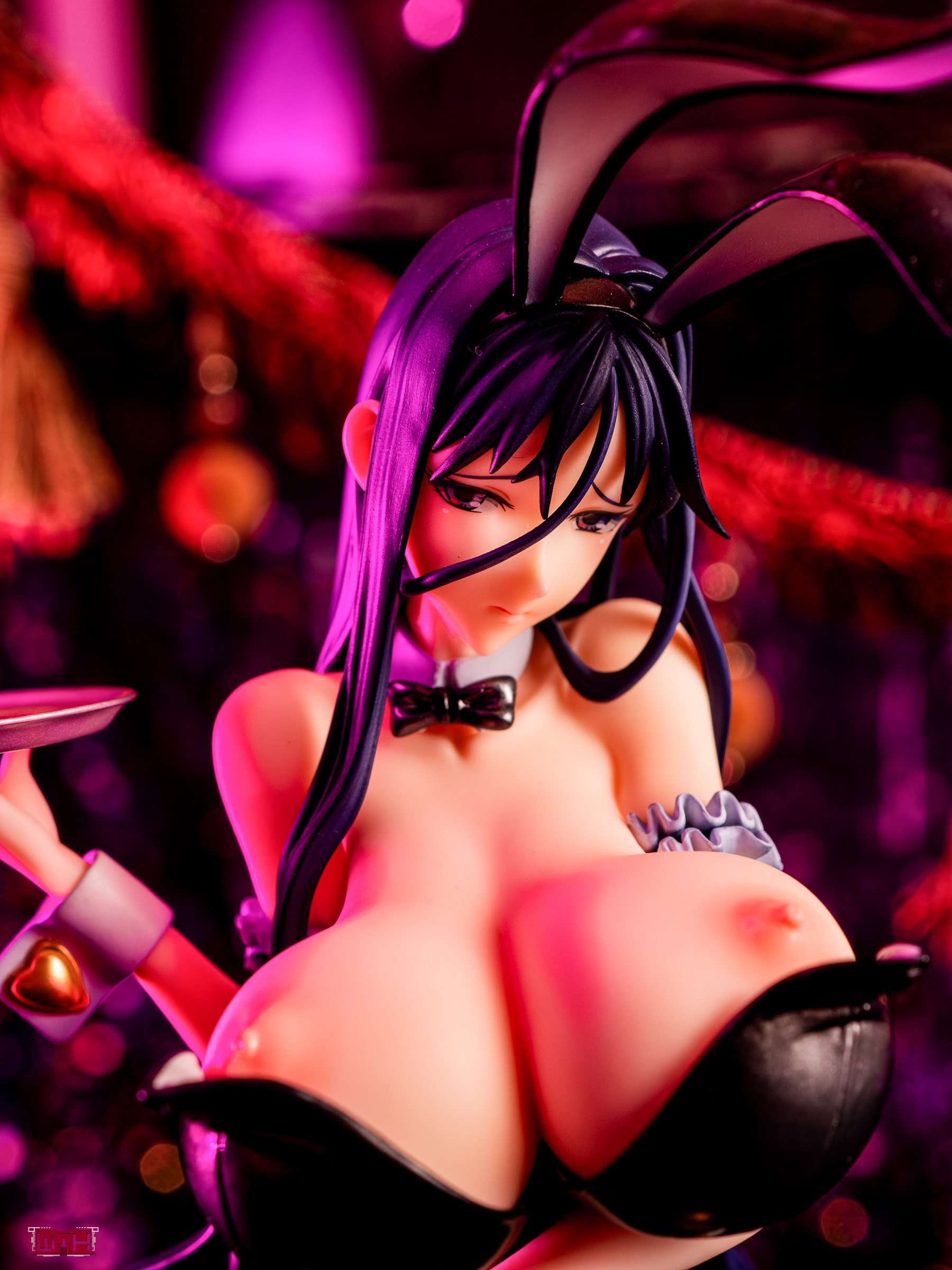 The Suzuhara Misa character is from the all so popular Zettai Junpaku ♡ Mahou Shoujo, the doujinshi from Raita, where they actually only have sex all the time and in between. Well, at least the distinctive character design is quite great.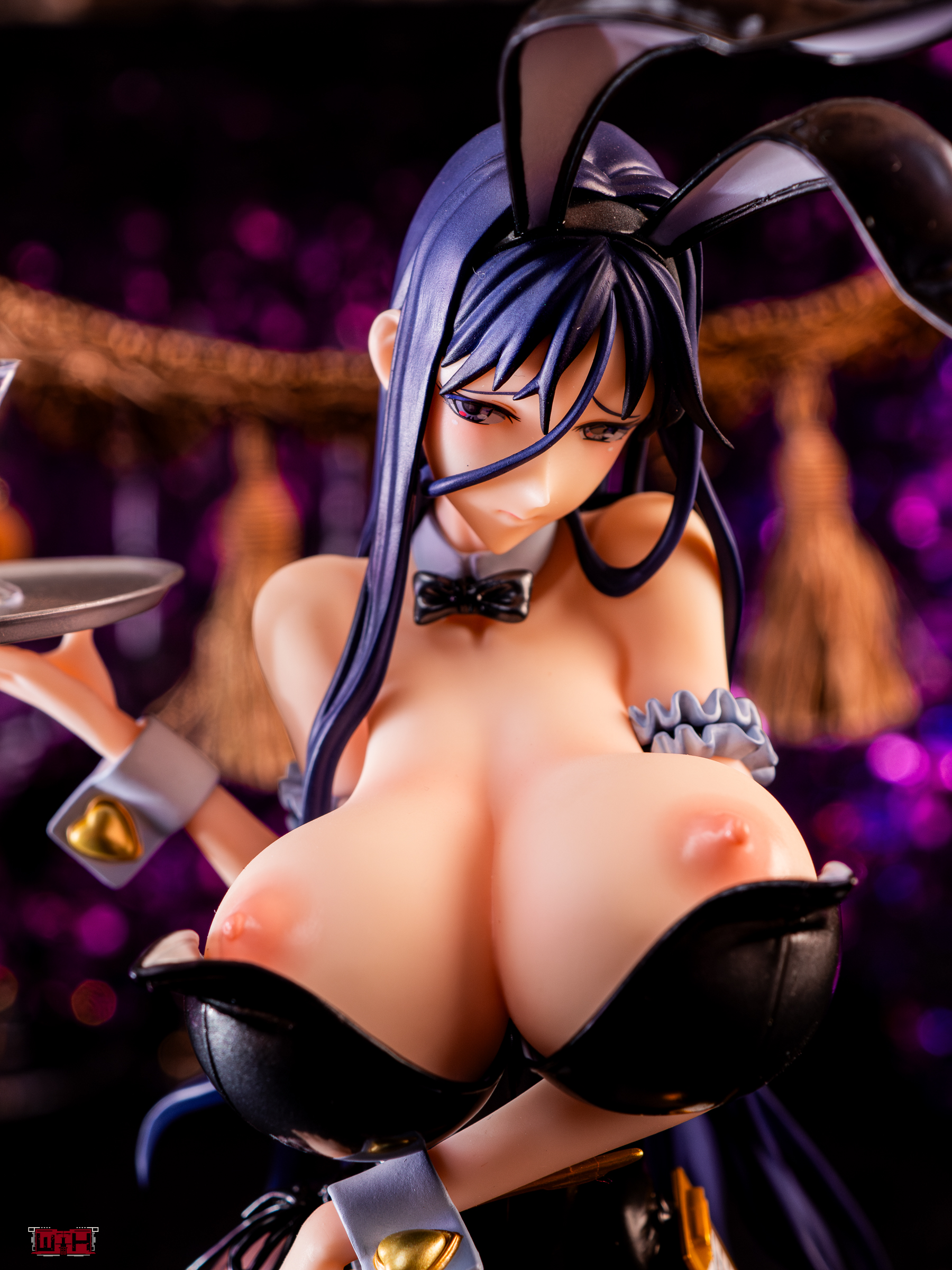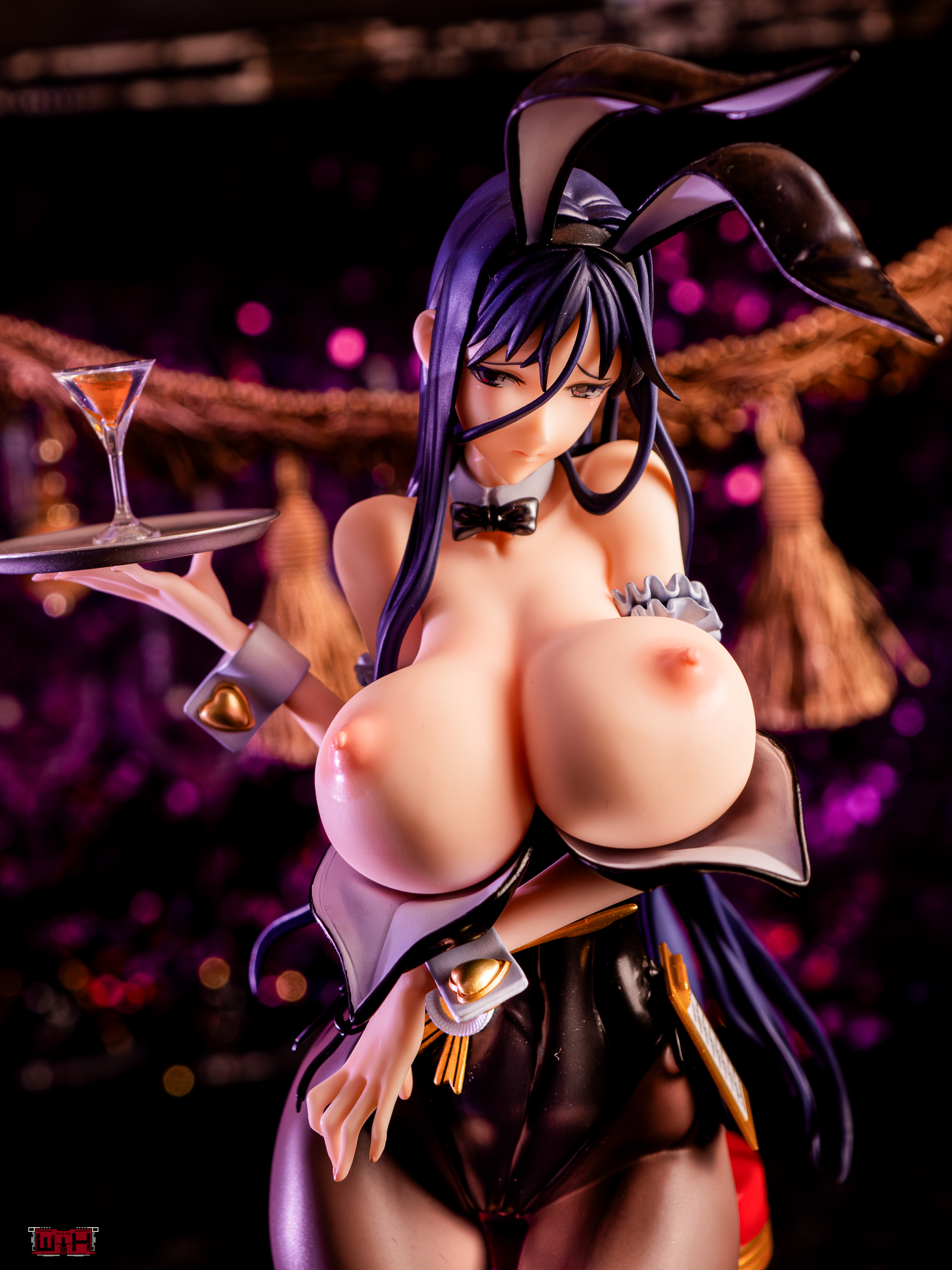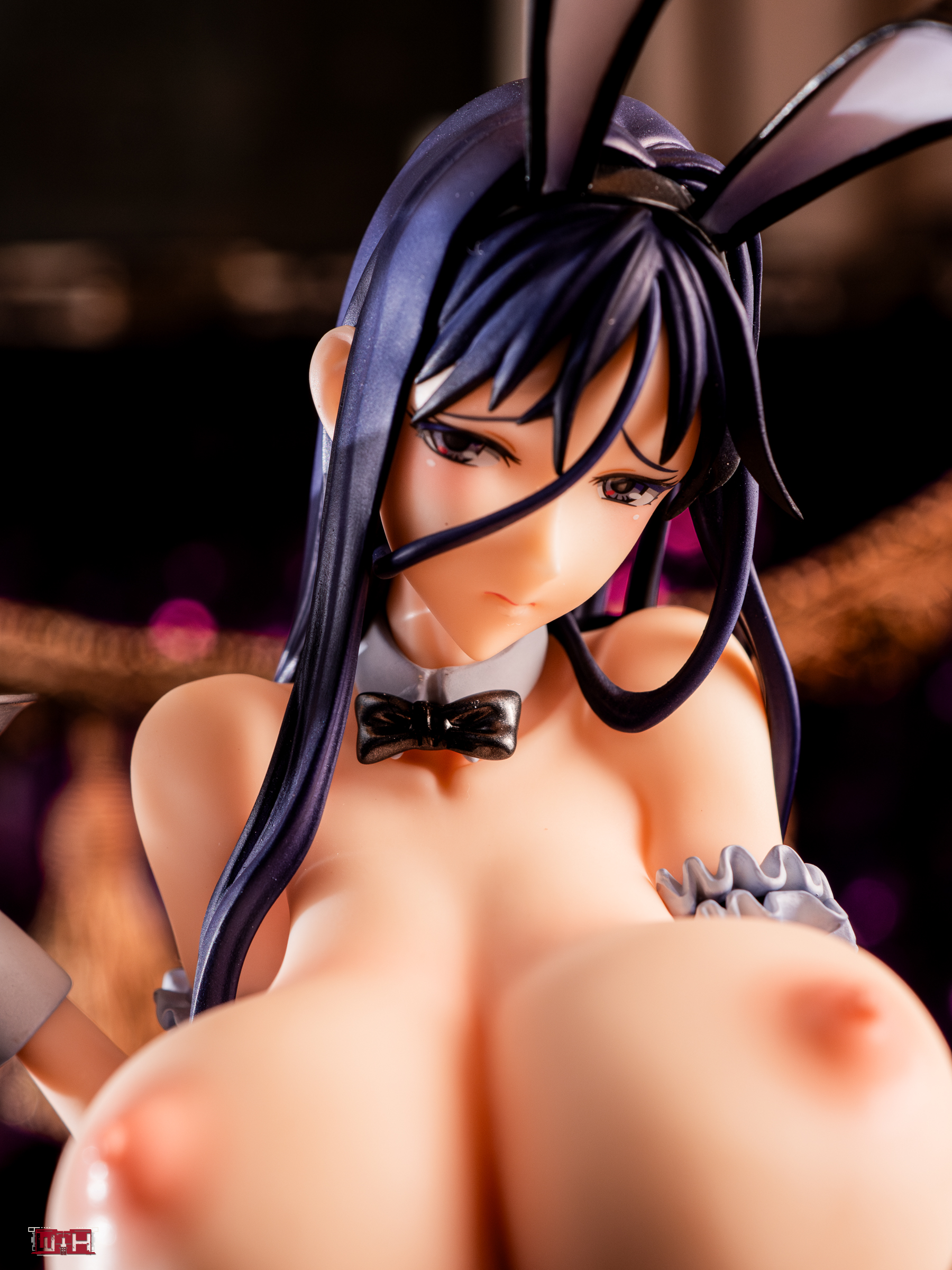 A few weeks ago I saw her at figurephoto 2 where the author put up really beautiful pictures of the figure, I knew that I really had to get this, I've learned that the Suzuhara Misa – Bunny Girl Style – Event Limited Elegant Black version would only be sold on the past Wonderfestival, but I didn't give up and found a few offers for her on Buyee.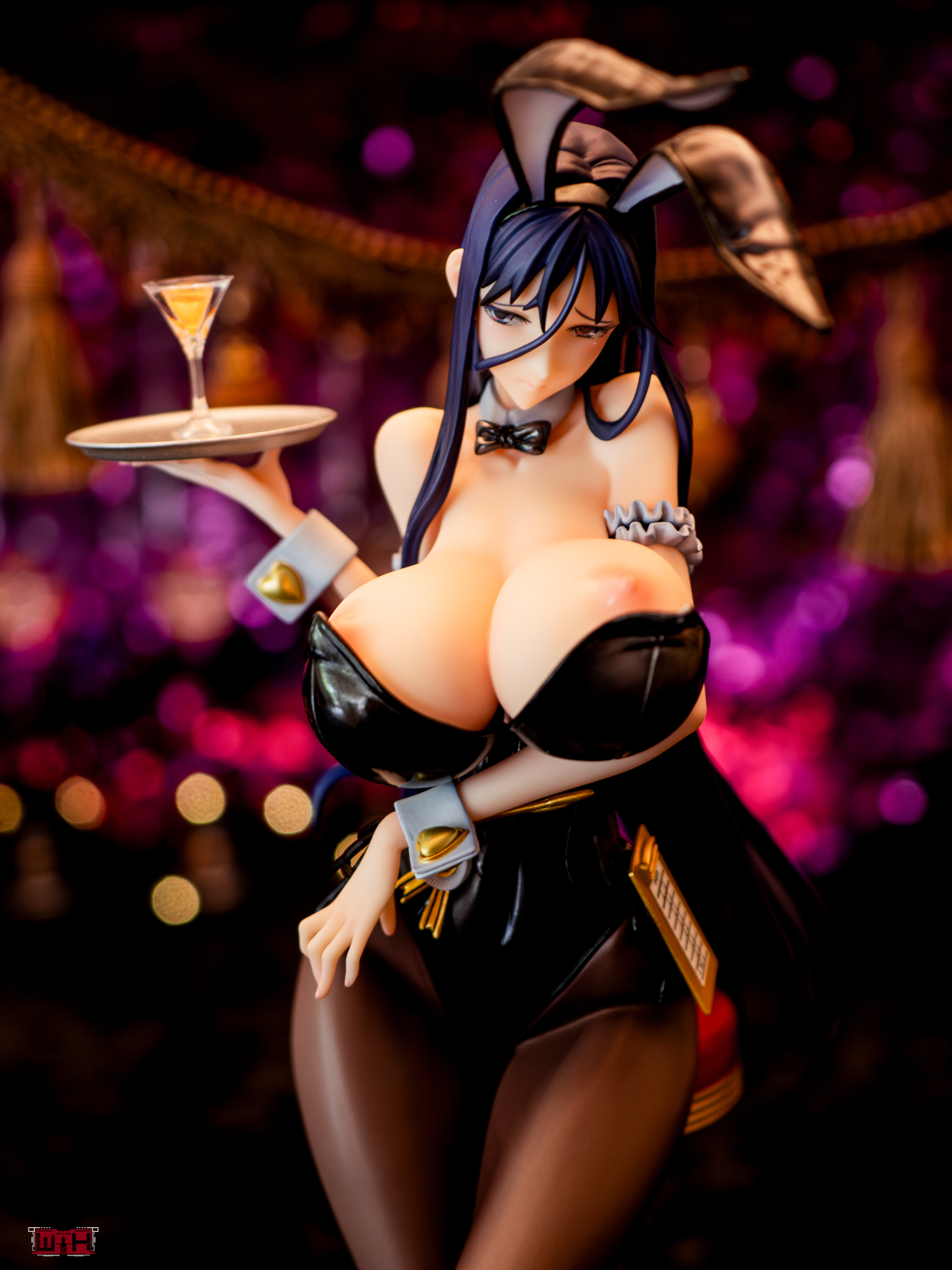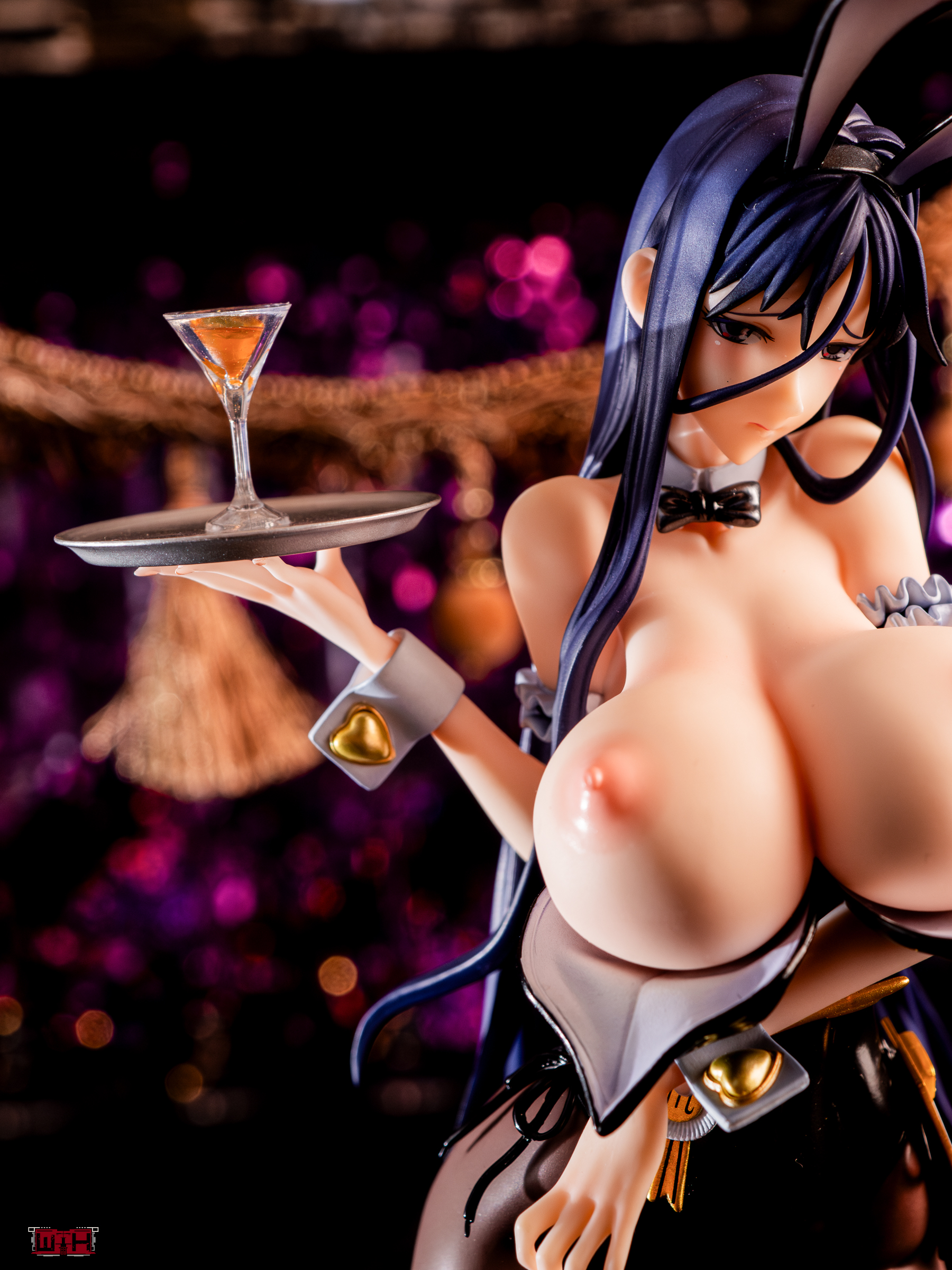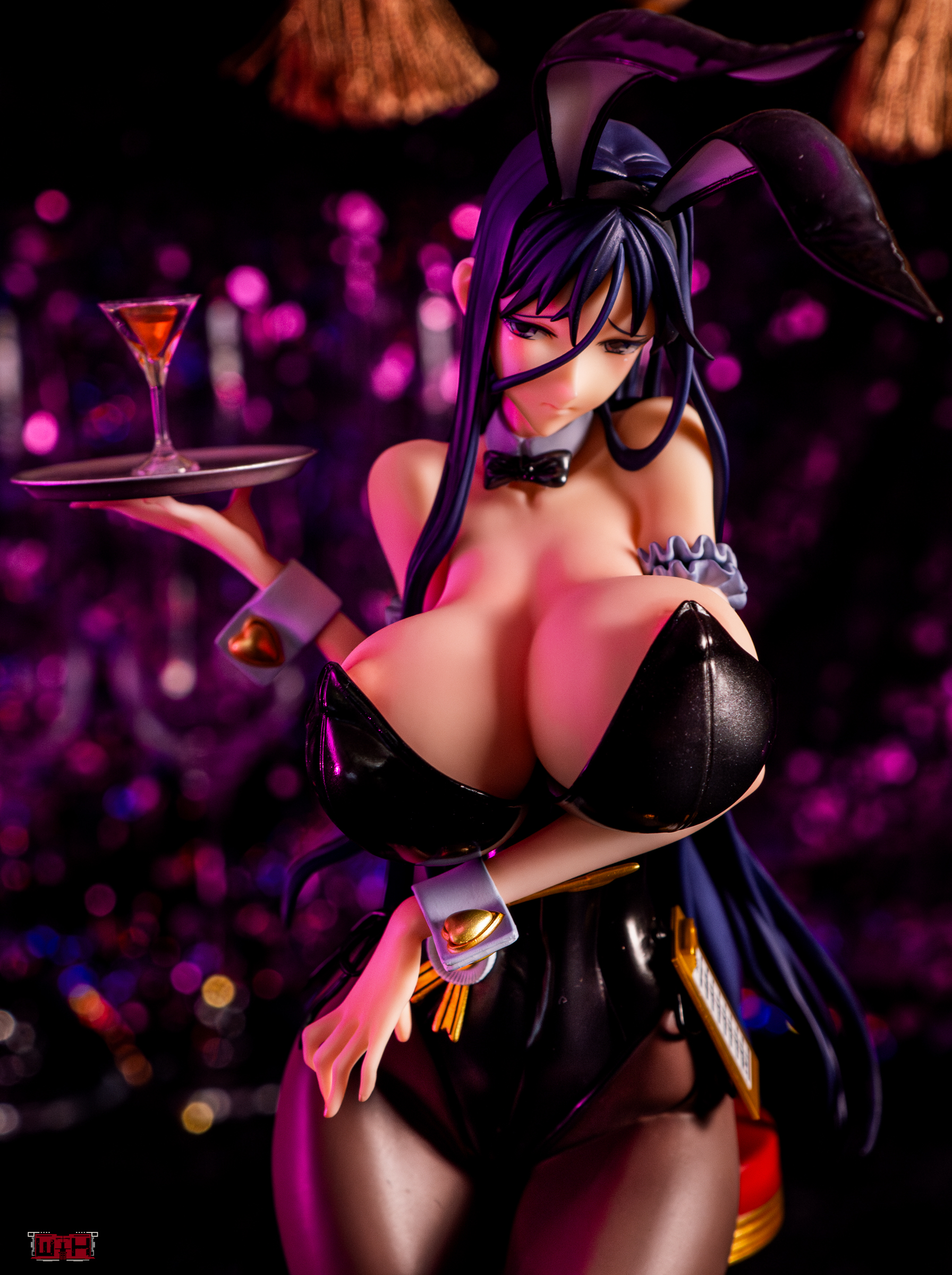 But they were that expensive that I decided to decide whether to get or not on the next day.
Although the next day she suddenly appeared on Ami Ami, where I bought her in the end.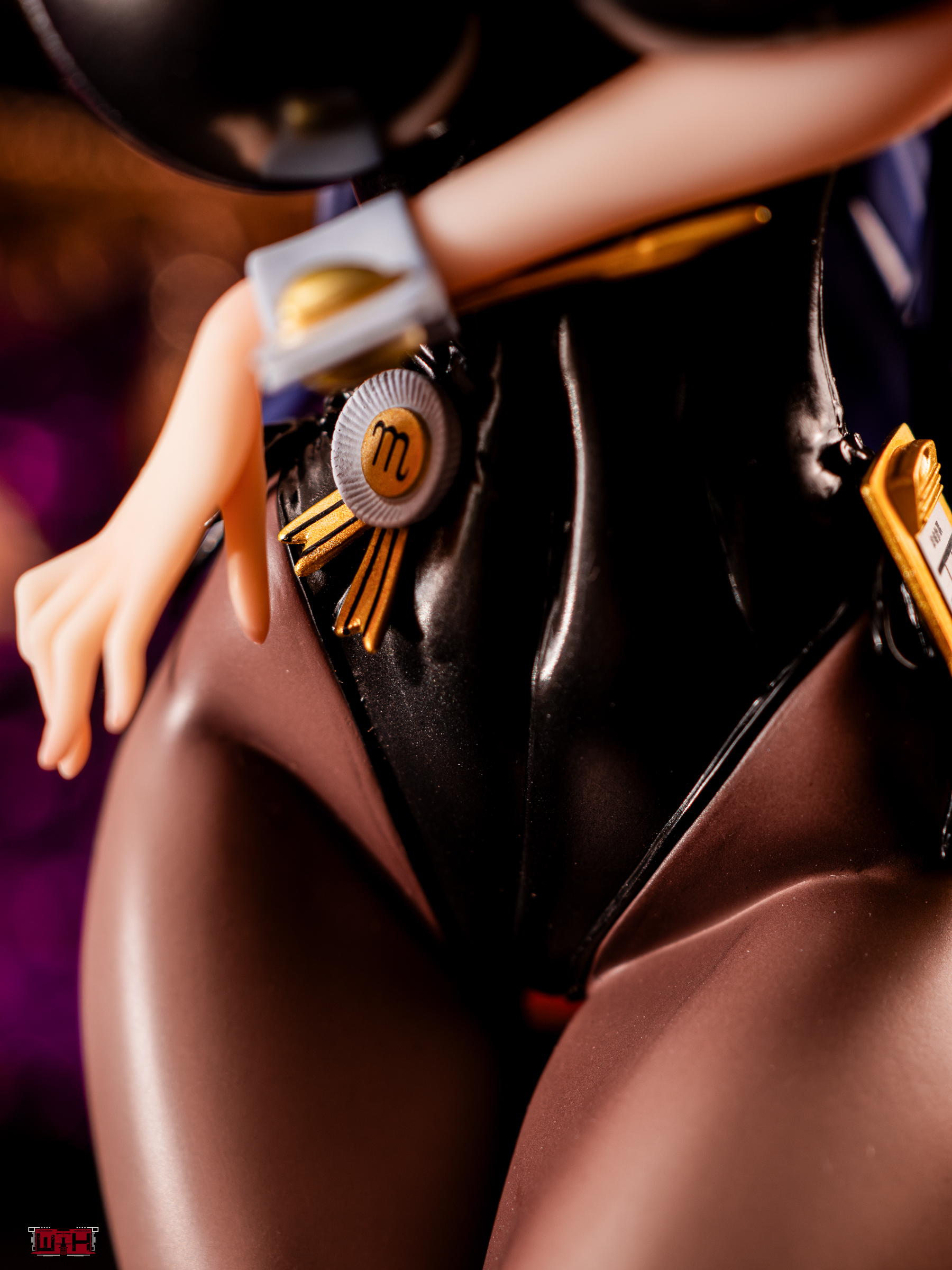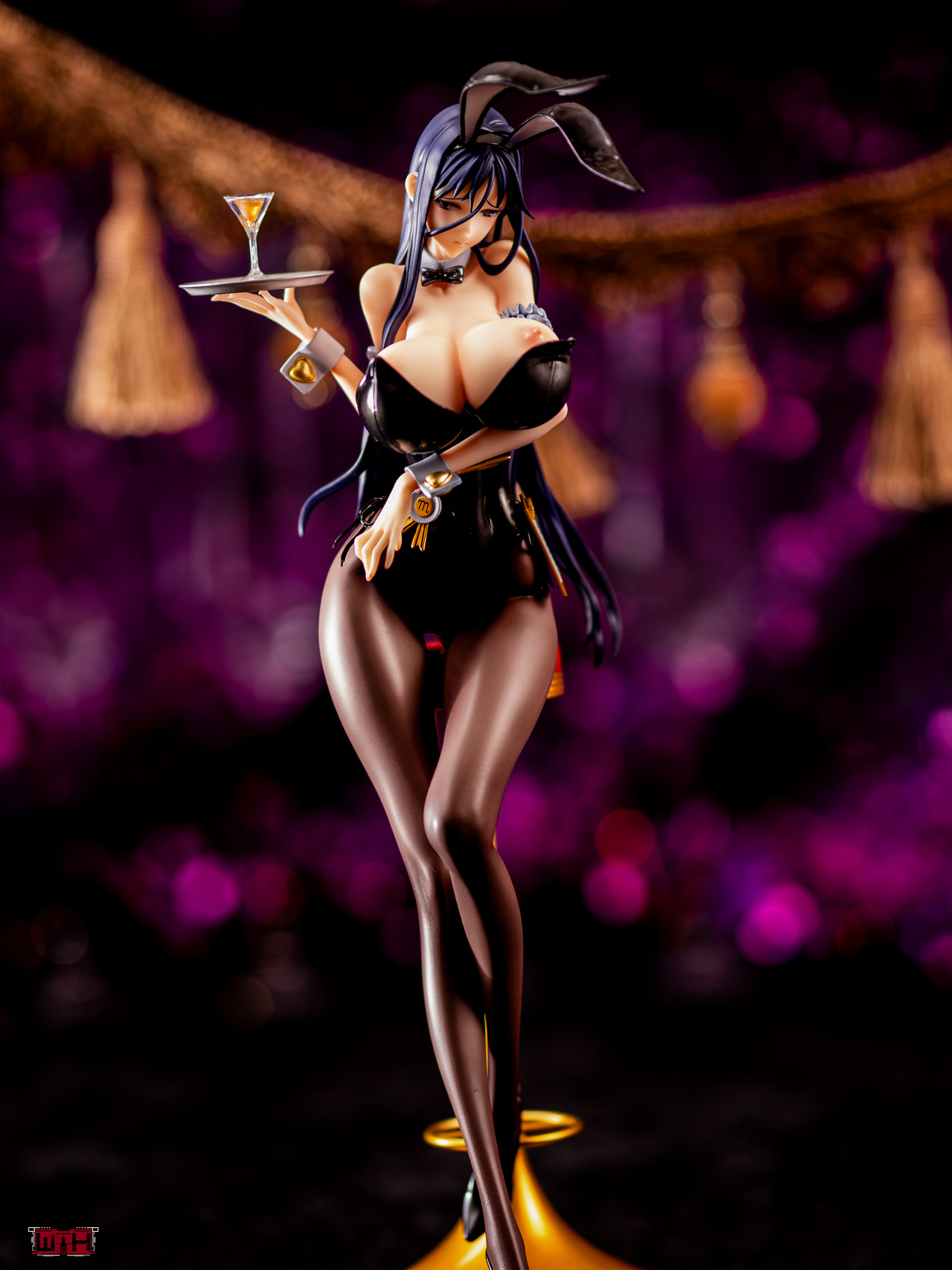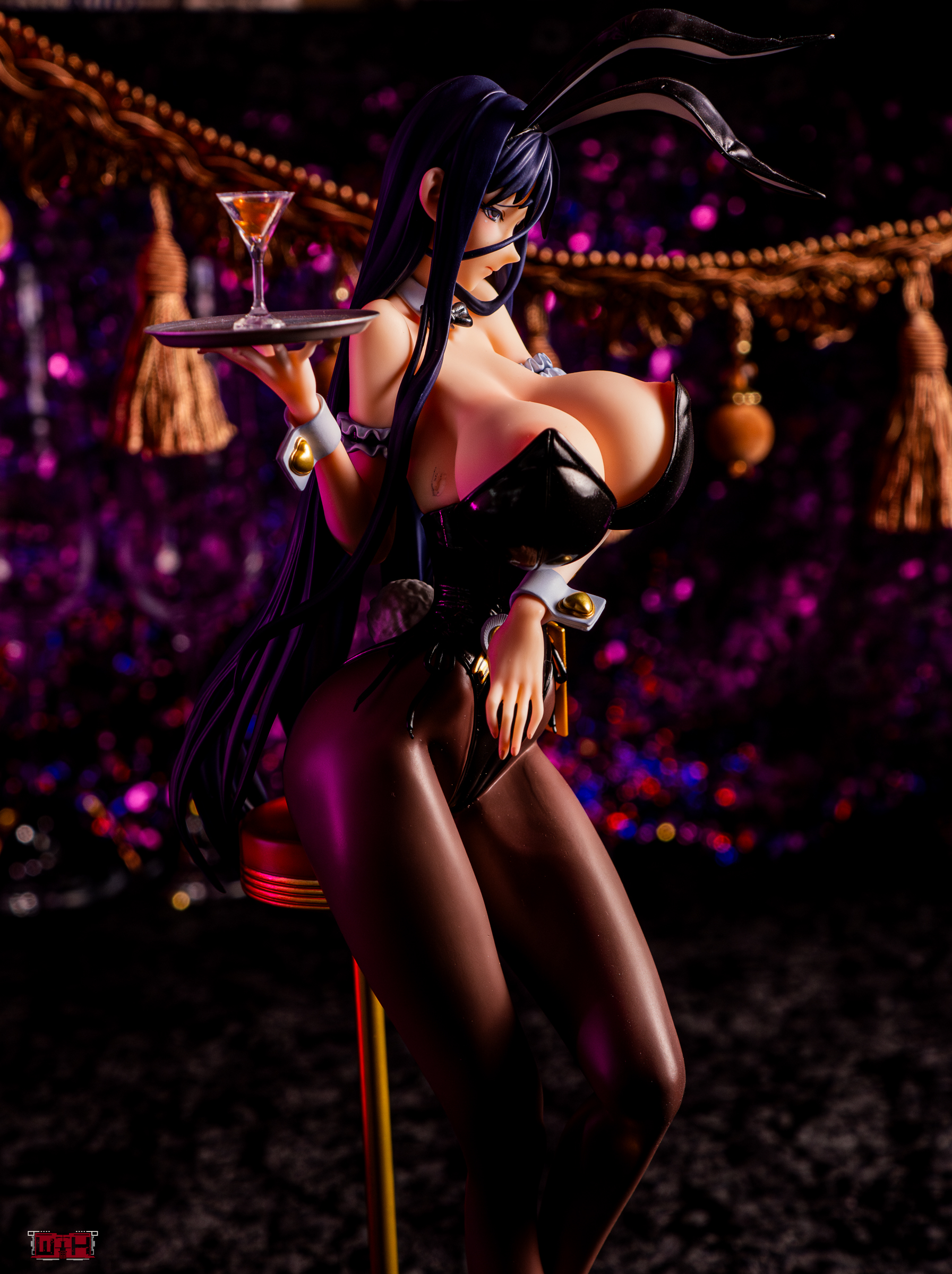 Misa has nice and long hair painted in a purple blue tone, the strand crossing the face is a nice addition to her facial expression. Compared with the rest of her body this figure has a rather small head, still I'm quite impressed by how beautiful and detailed her face is. Especially when taking a closer look you will see all the lovely details of her extremely beautiful eyes, the pretty make up and the nicely sculpted mouth. Her facial expression conveys a sense of vulnerability and embarrassment, it's quite adorable, she doesn't look too happy although also not pityful.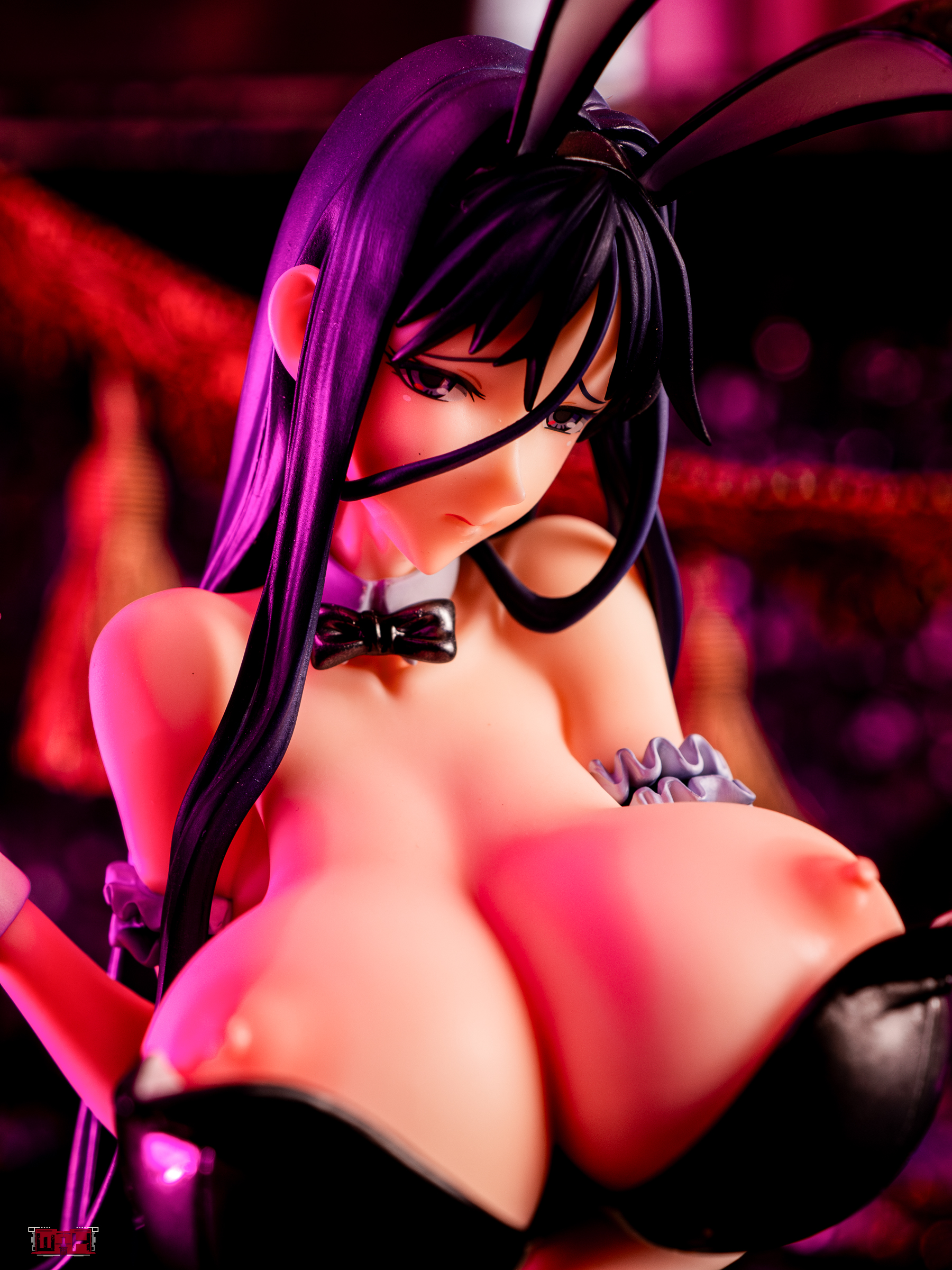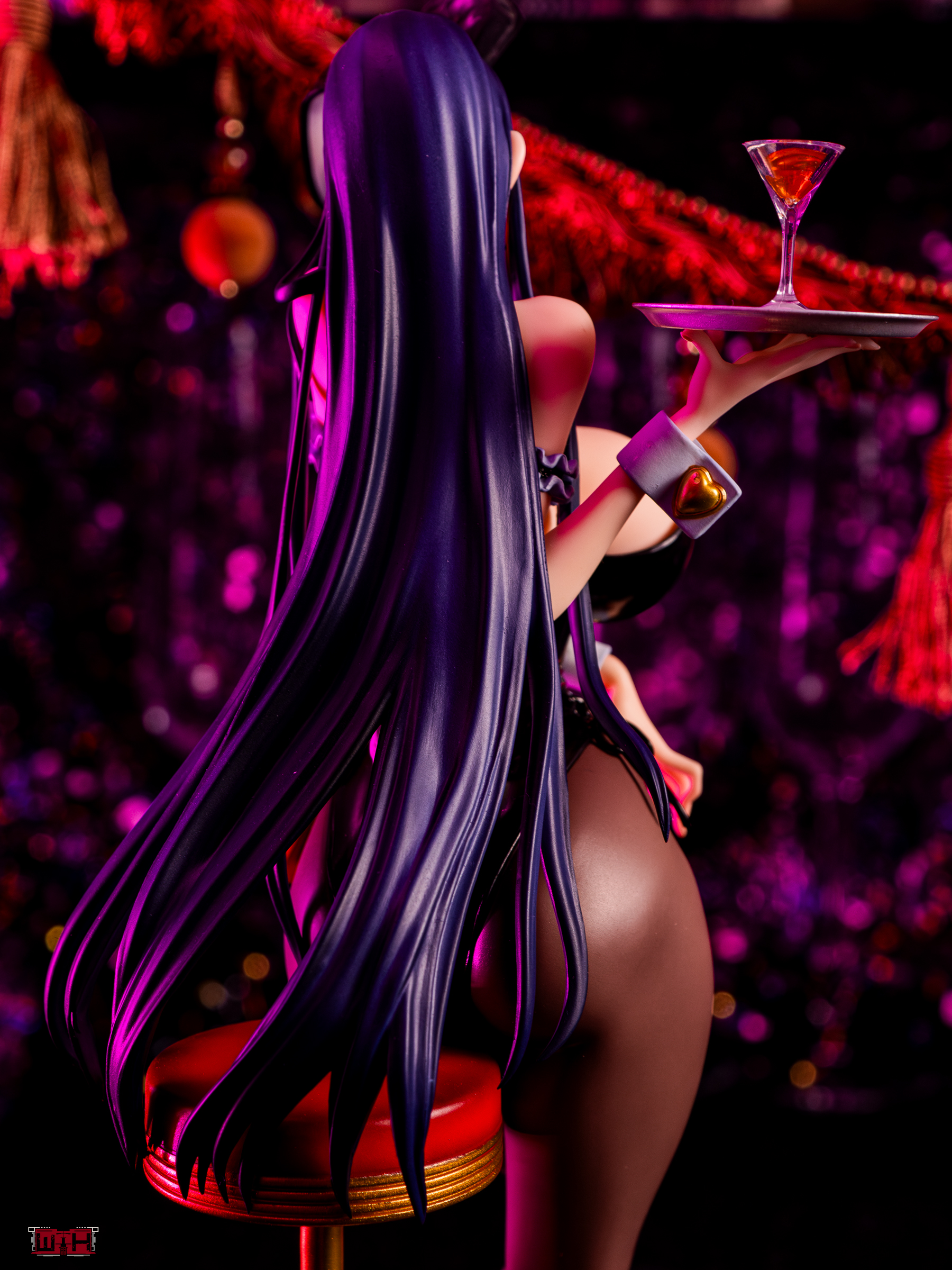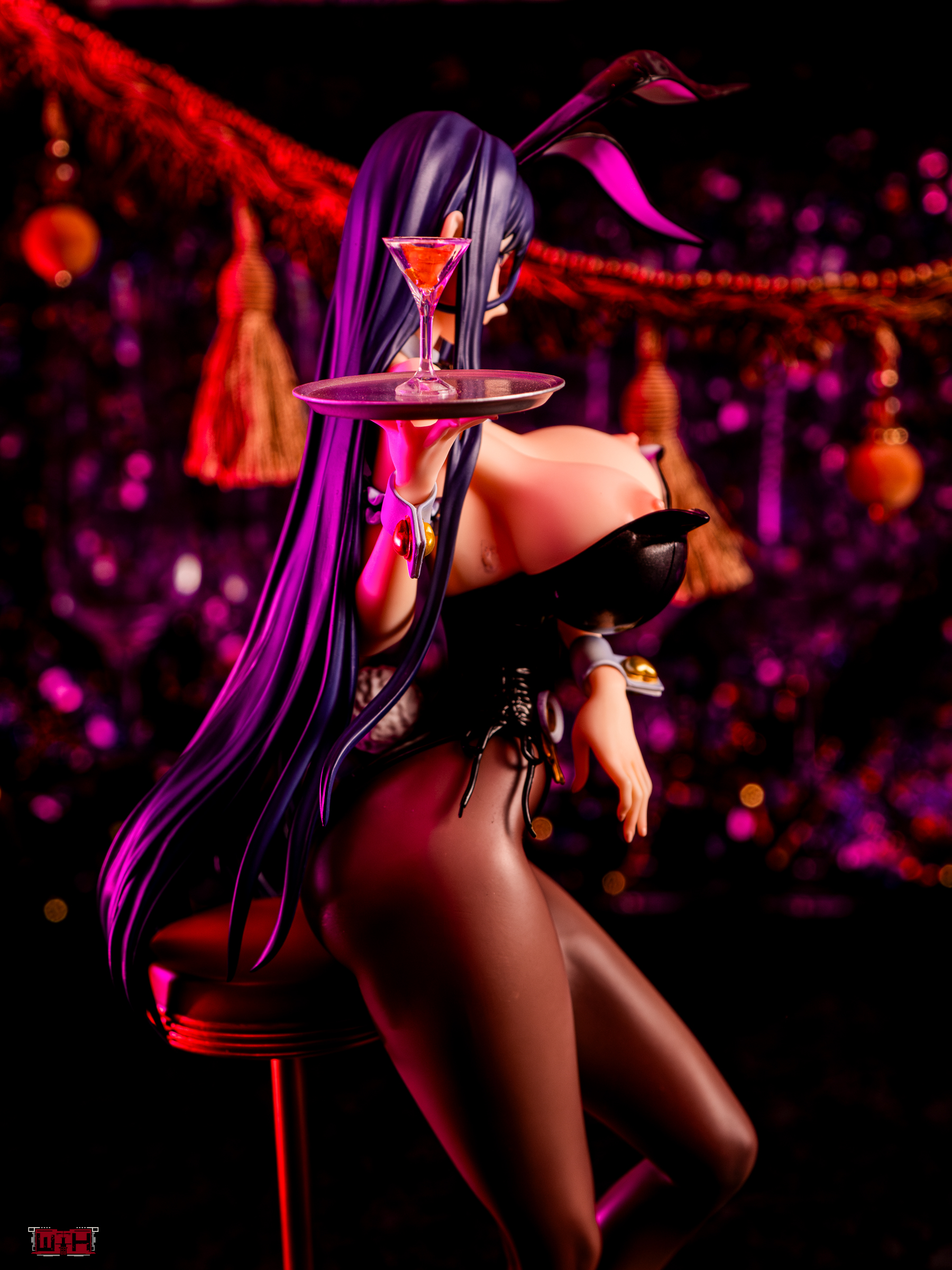 Maybe serving drinks in a bunnysuit just isn't her favorite activity, but she looks gorgeous when doing it.
As the name already implied the elegant black version is quite elegant looking on Misa.
The black bunnysuit in combination with the dark pantyhose and high heels and the smaller details of the costume, like the choker around her neck, the frilly ribbon around her upper arm and the wristbands with golden painted buttons.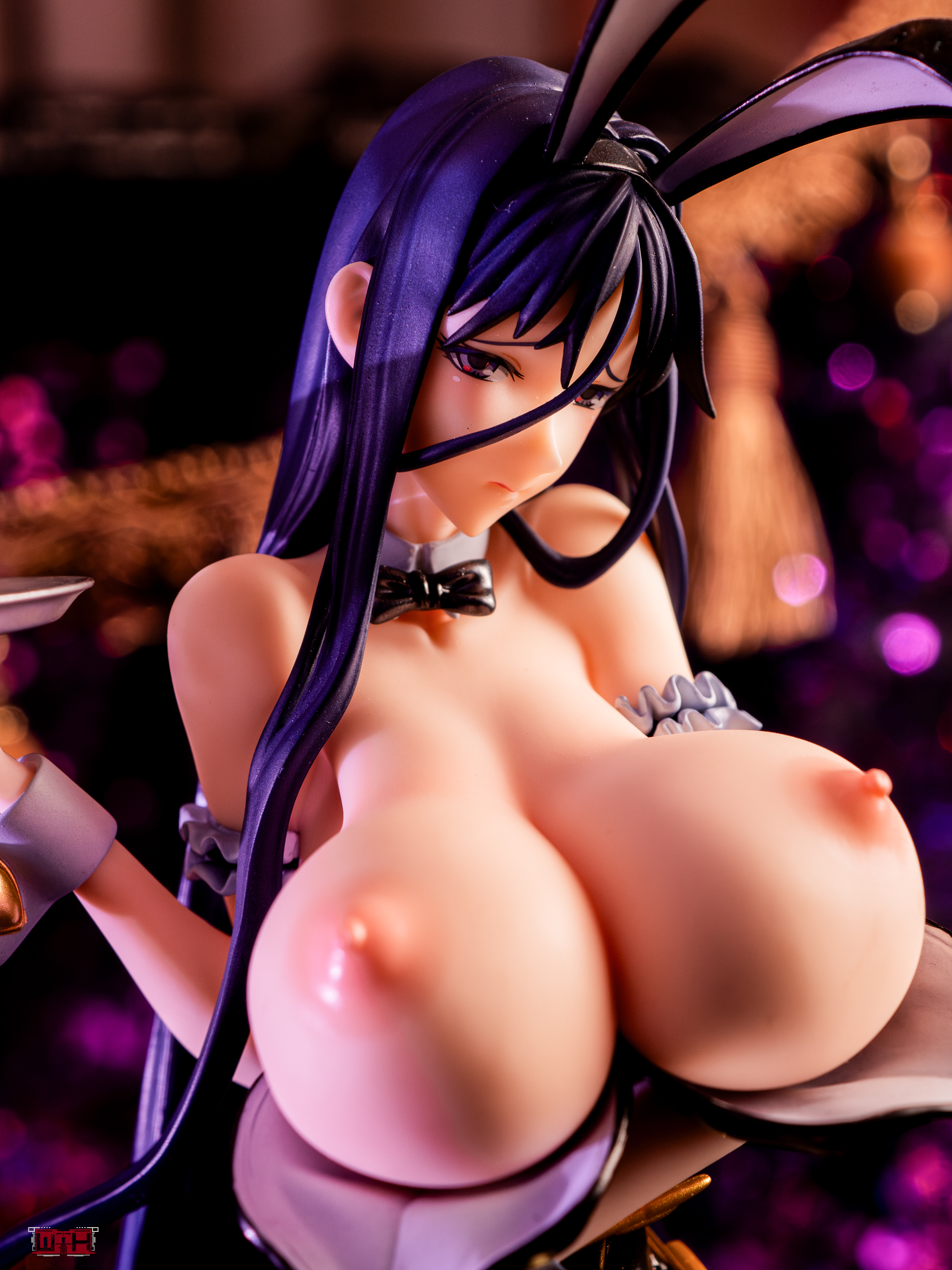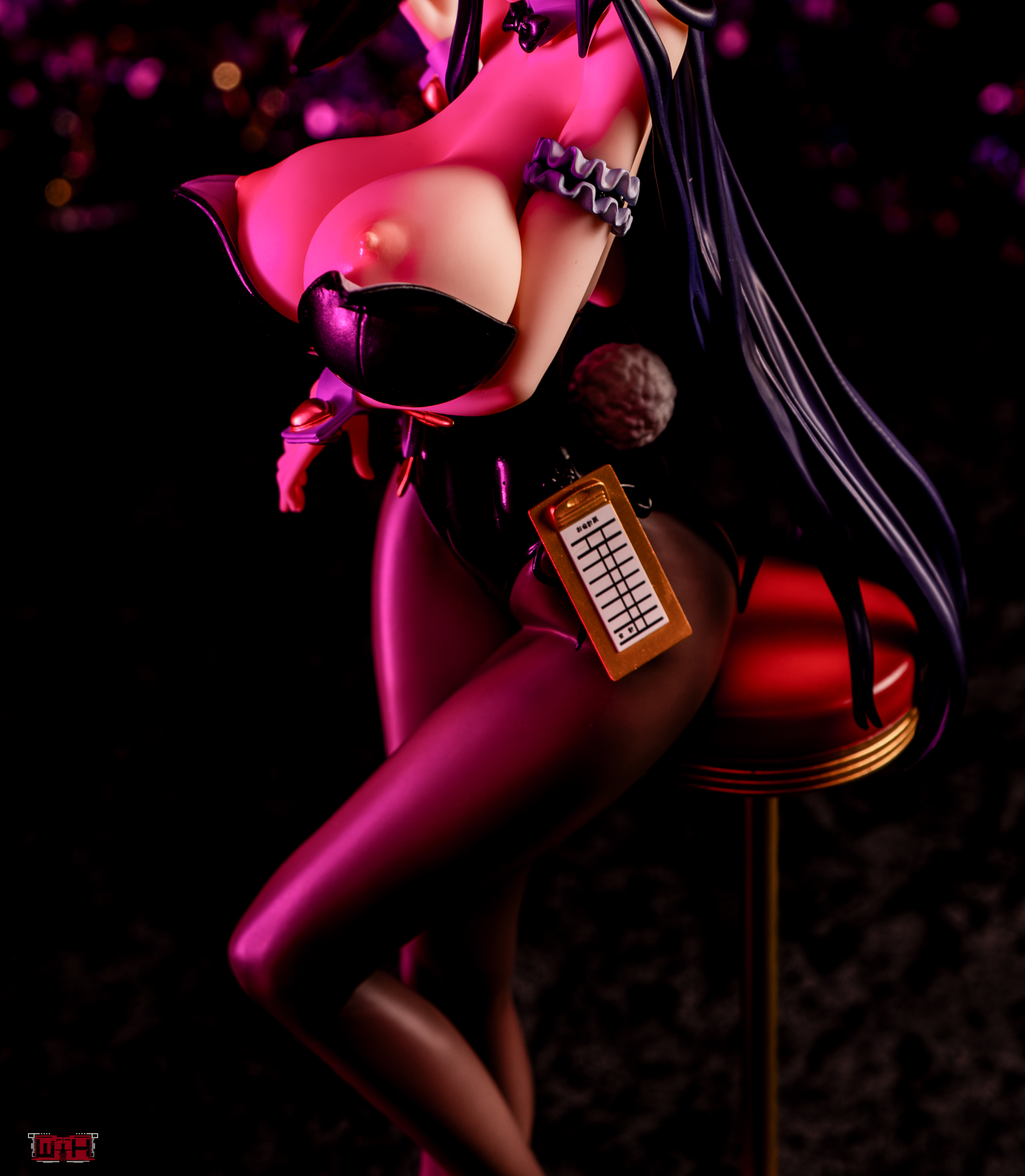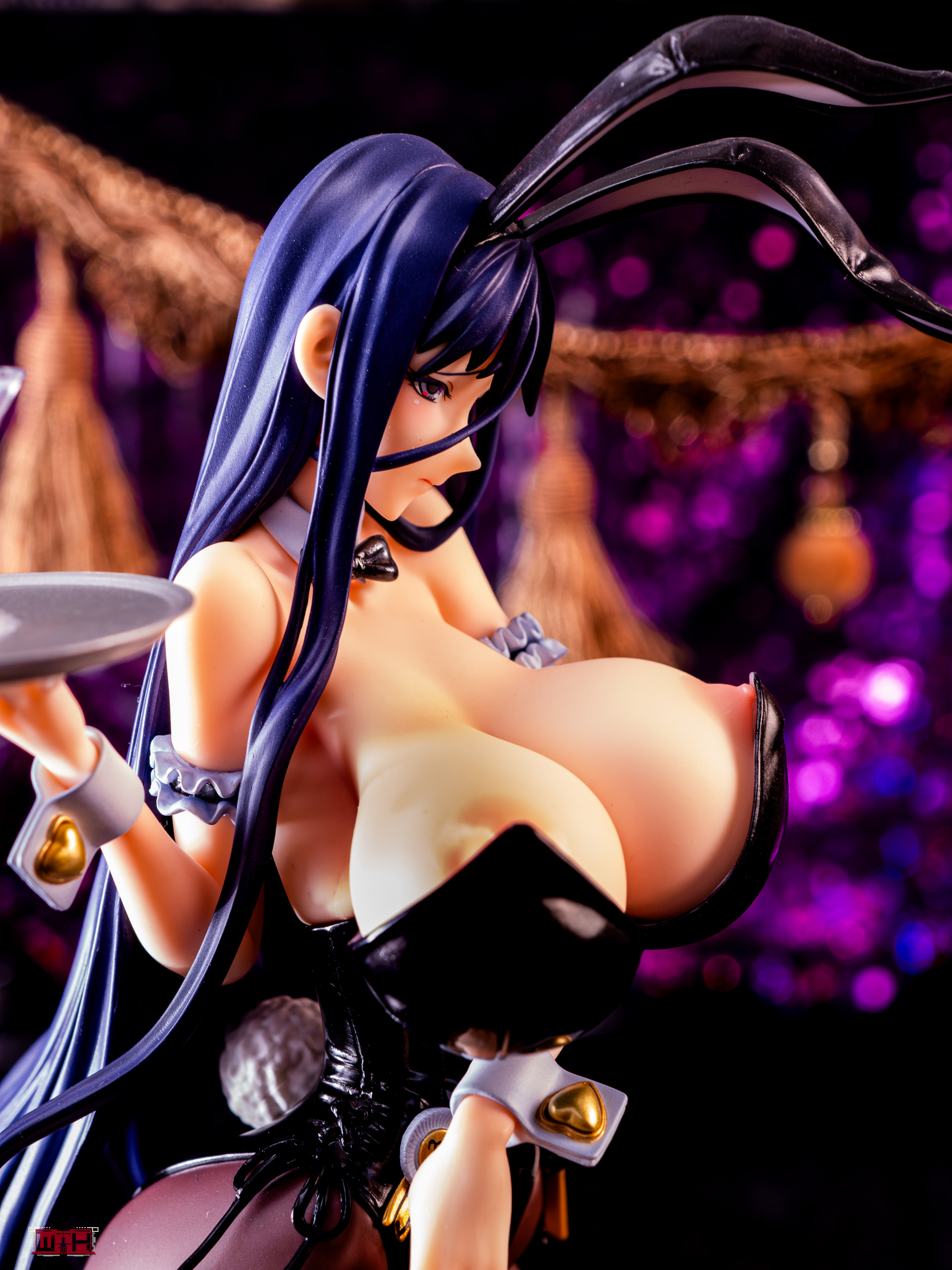 Apparently this figure adaptation shows Misa in a typical bunny based on one of the doujinshi covers, she is shown to be quite a bit embarrassed about wearing such an outfit and serving drinks. You just have to like Misa with her mesmerizing and lovely unrealistic proportions, she has big boobs, is tall, has amazingly long legs and wide hips.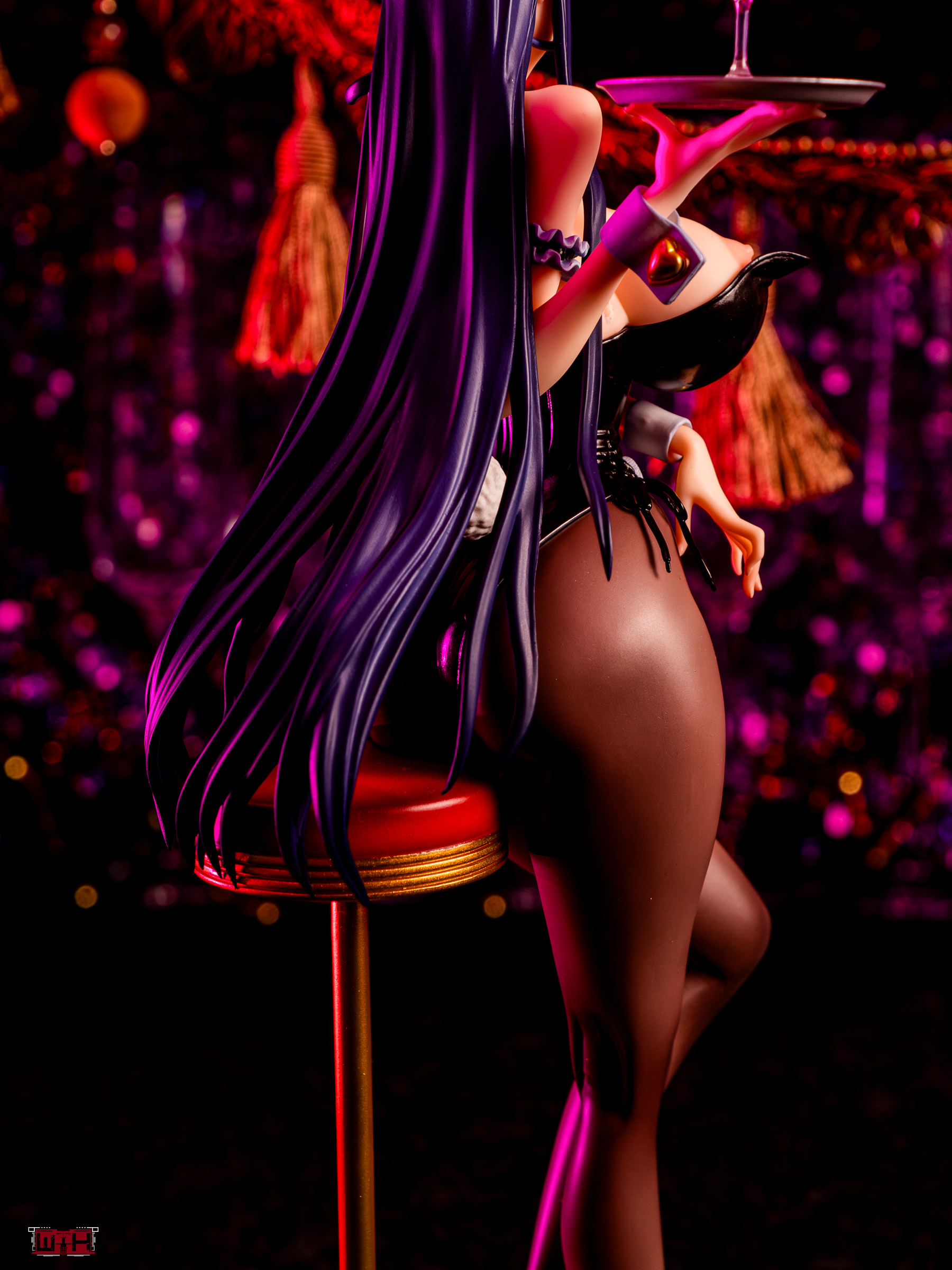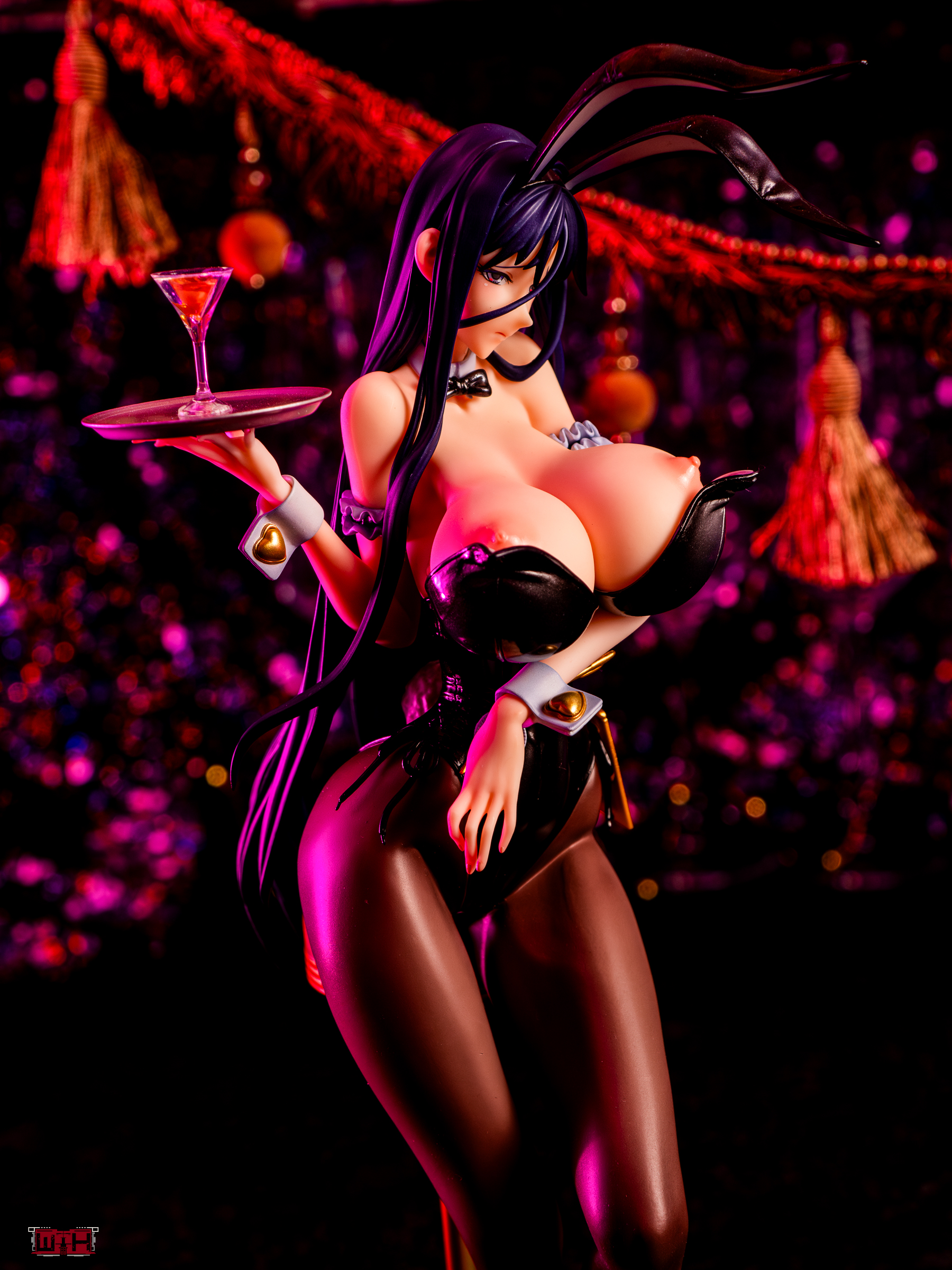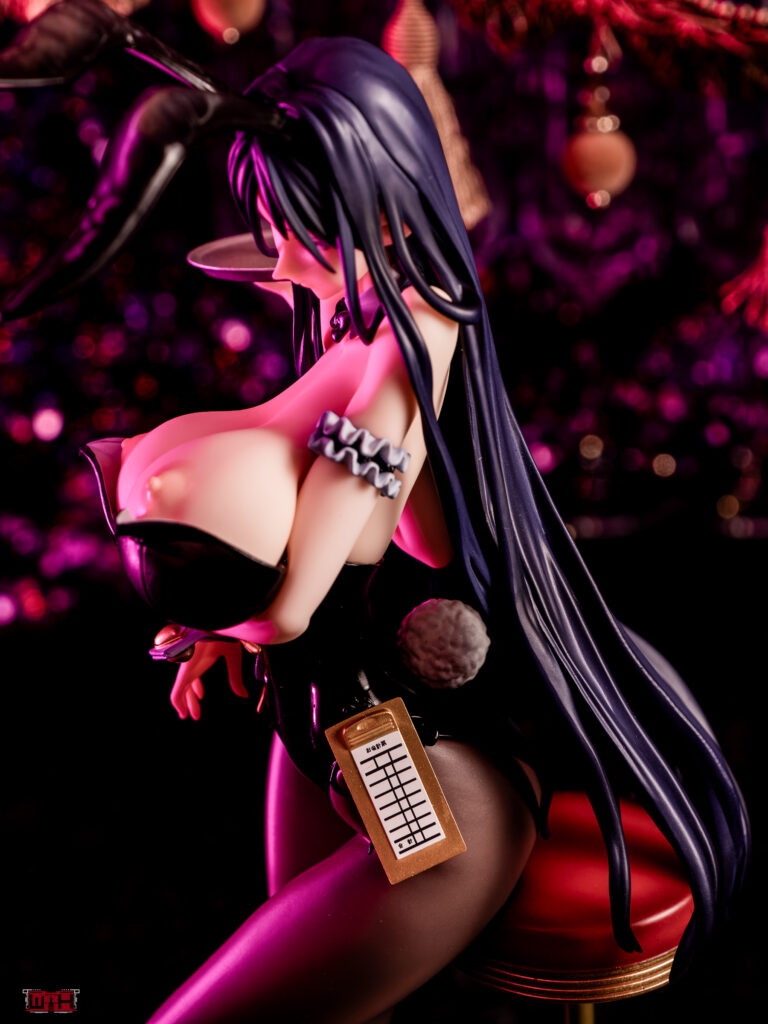 Ques Q no ecchi desu ka? The figures looks quite a bit ecchi with her really large breasts and nicely painted nipples and Ques Q did a really good job with the body sculpting in general and also the nudity, without knowing in advance I would have never guessed that this is a figure made by Ques Q. I bought my last figure in…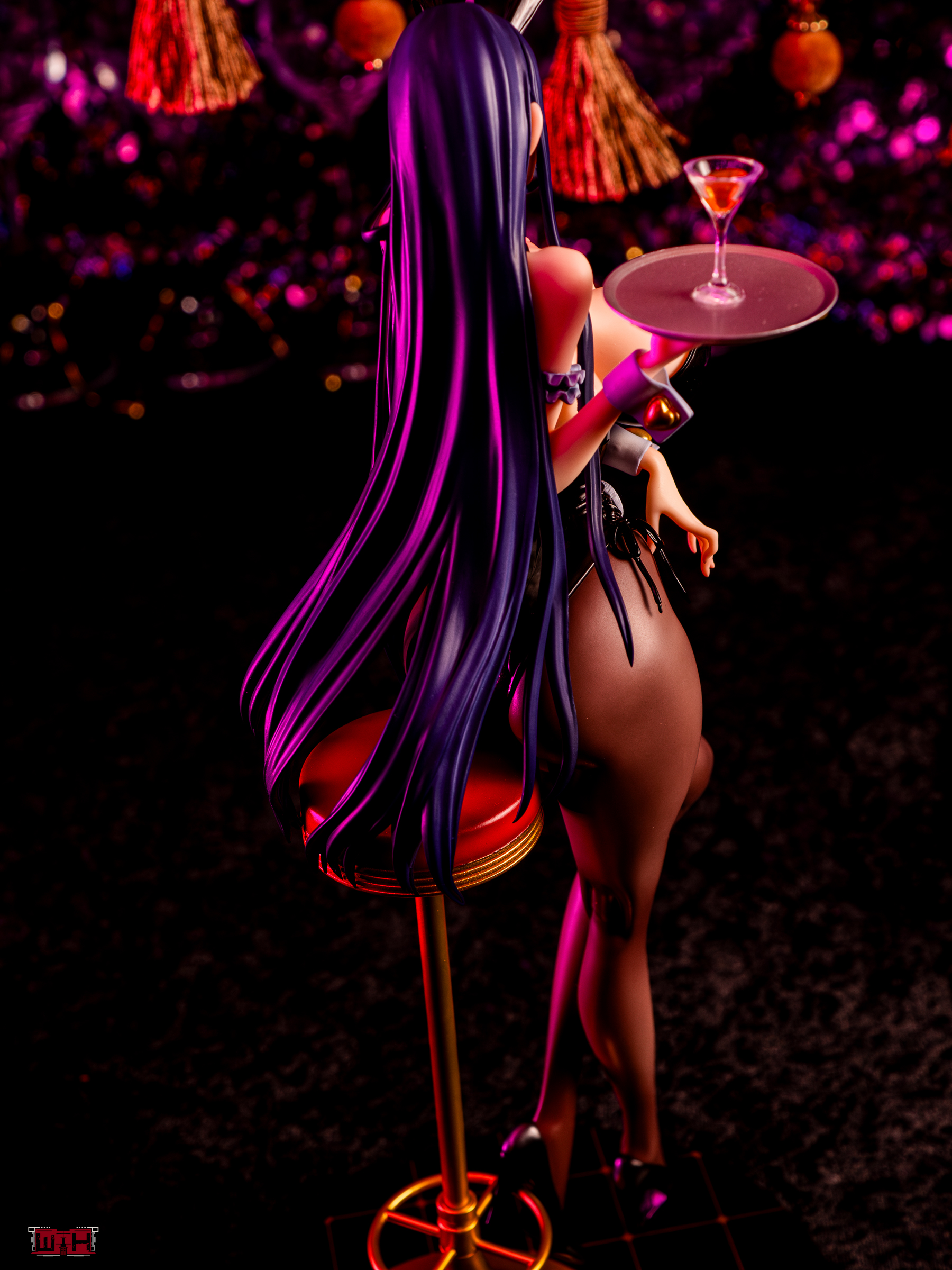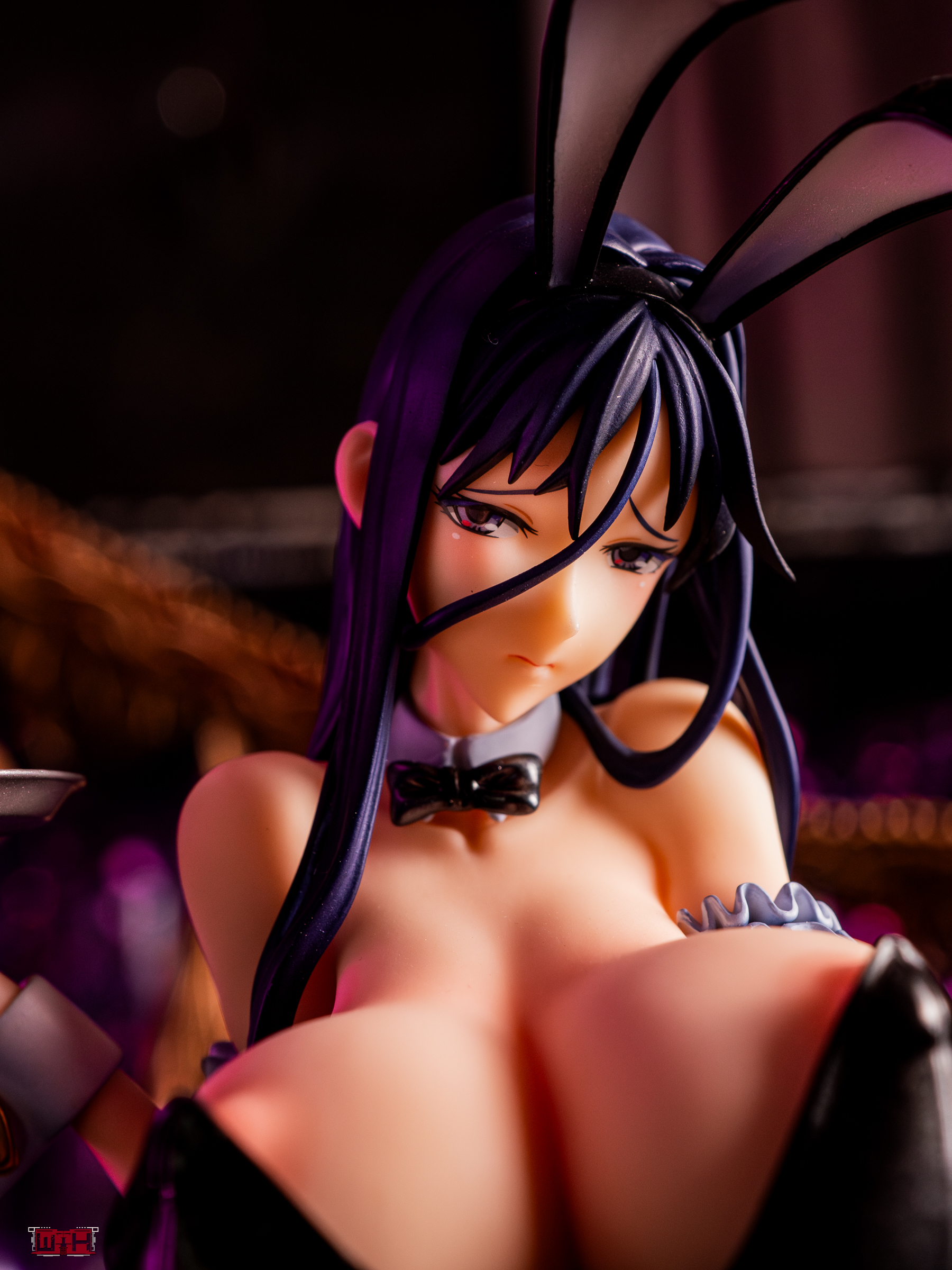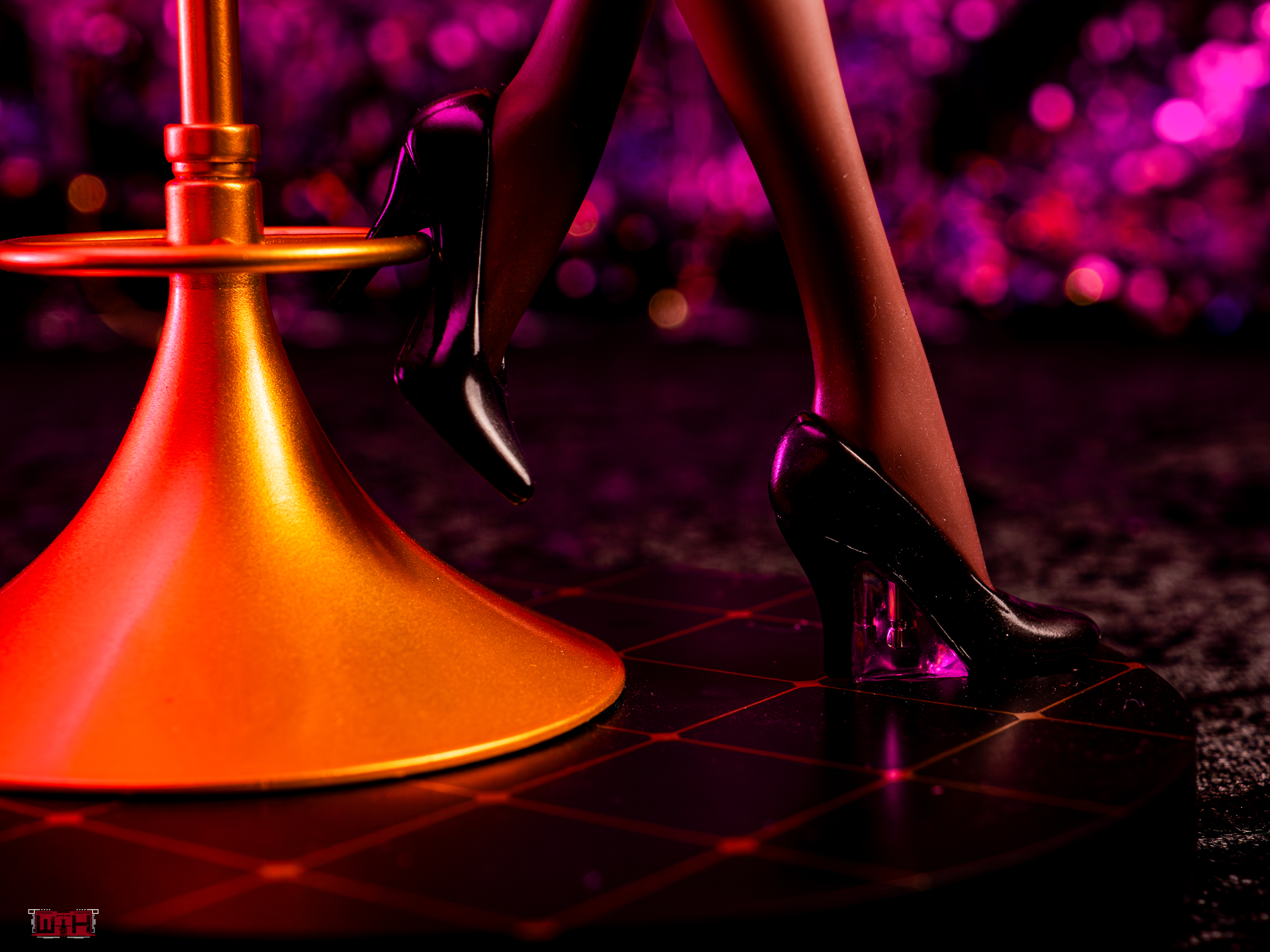 Well, yes it's really been while. Not only was I shocked that the figure from 2019 turned out to be strikingly beautiful, but no, she is also castoffable. The figure has exchangeable bunny suit boob covers, 6 parts can be freely arranged. There are three default presets, the figures boobs covered, nipples revealed or the boob covers hanging down.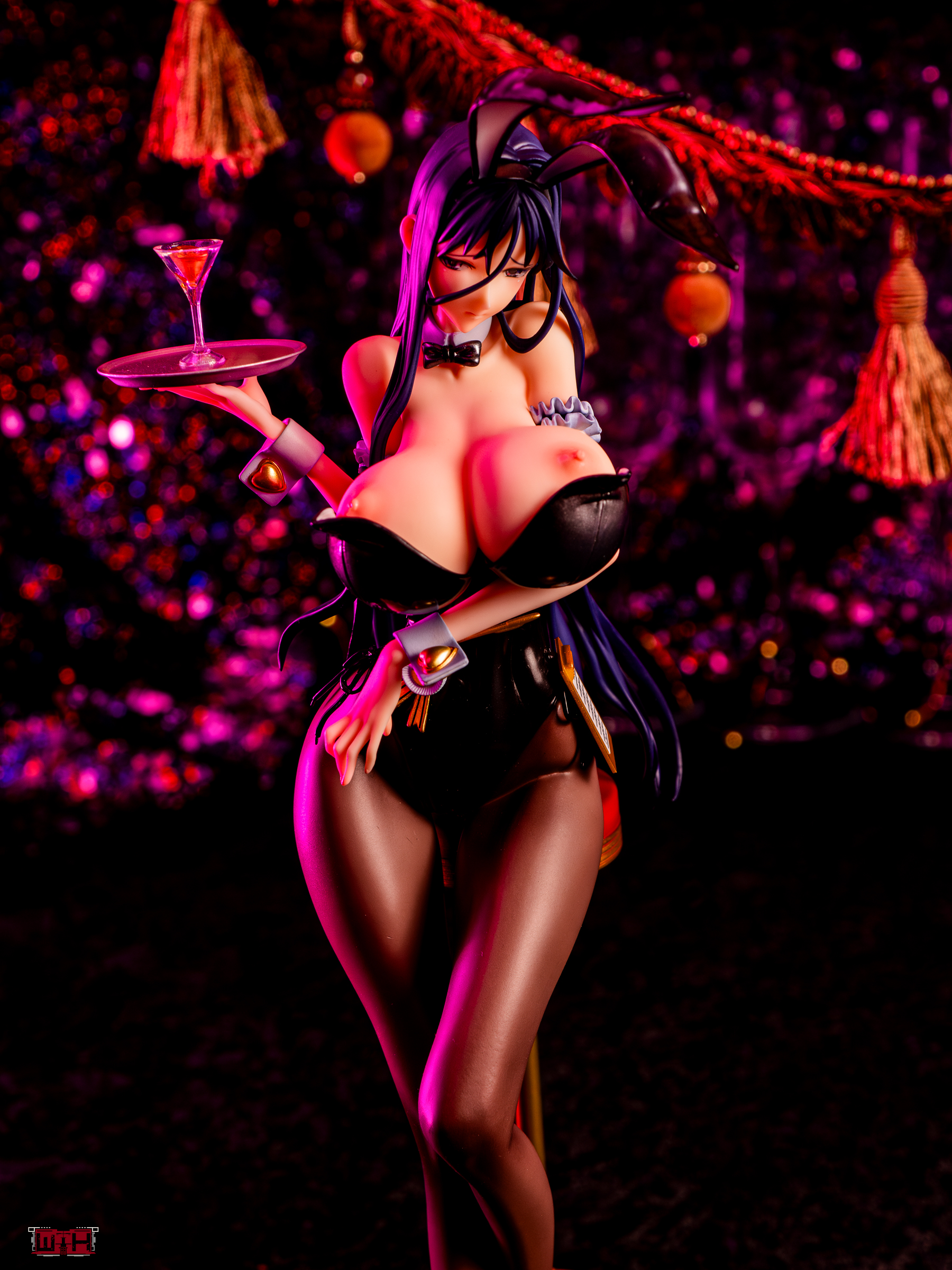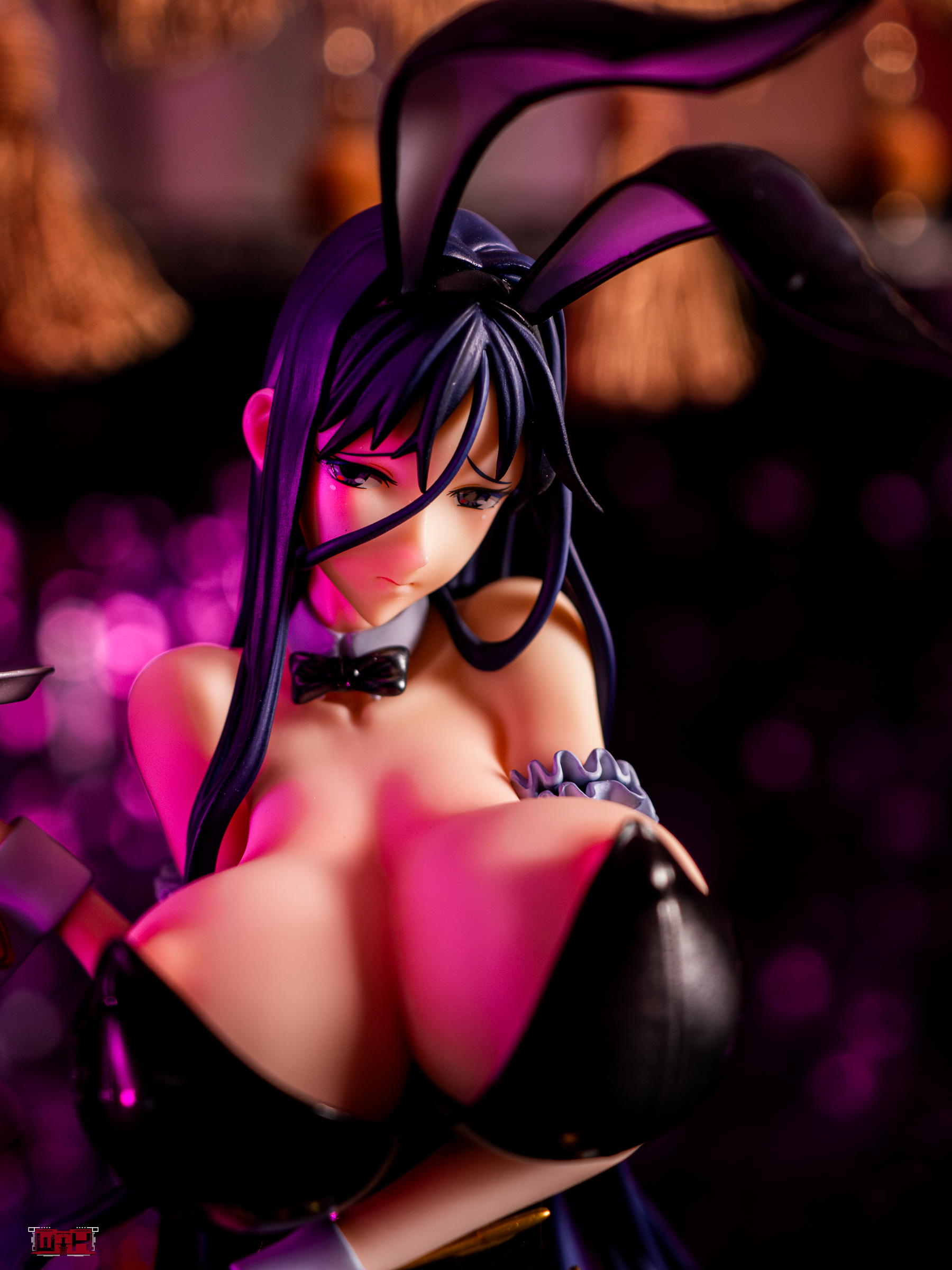 Final Words
I'm quite impressed with the Suzuhara Misa – Bunny Girl Style – Event Limited Elegant Black version figure. Everything about her is just really well made, especially her beautiful face with the coy expression is a real highlight in my opinion. Her black bunny suit looks appealing, also the expressive pose is a interesting part. Overall that figure is a really nice concept. The figure also has nice ecchi bits and a good partial castoff option, the manufacturer could have just sold her as dressed figure, but a lot of thought have been given to add the castoff option as well.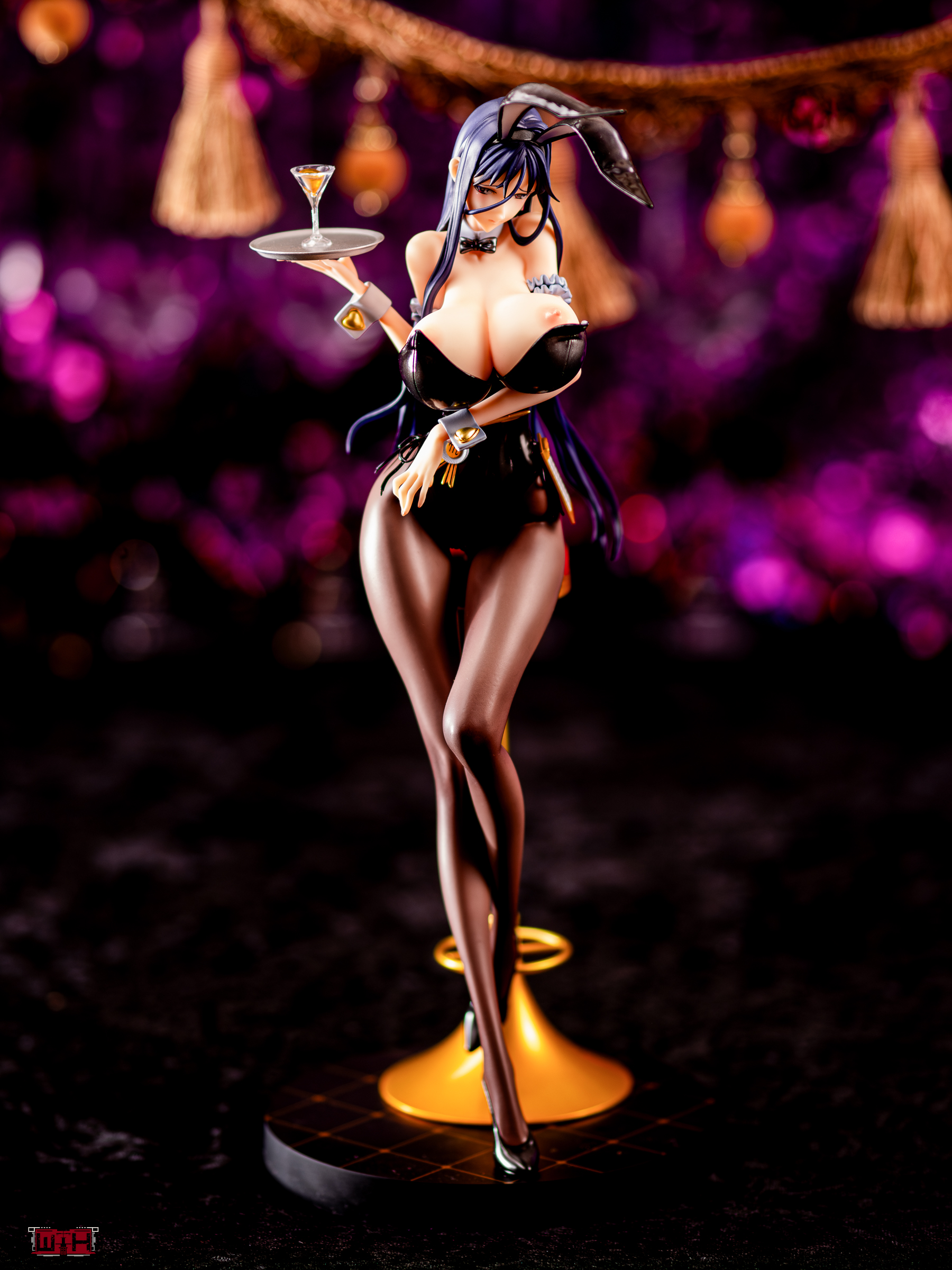 Sculpting and paint are really good as well. In short this figure is a masterpiece.