Hello boys and girls, really too bad with the corona situation going wild, please take care everyone.
Anyway, our business is not healthcare, it's always been about writing lukewarm reviews of anime girls.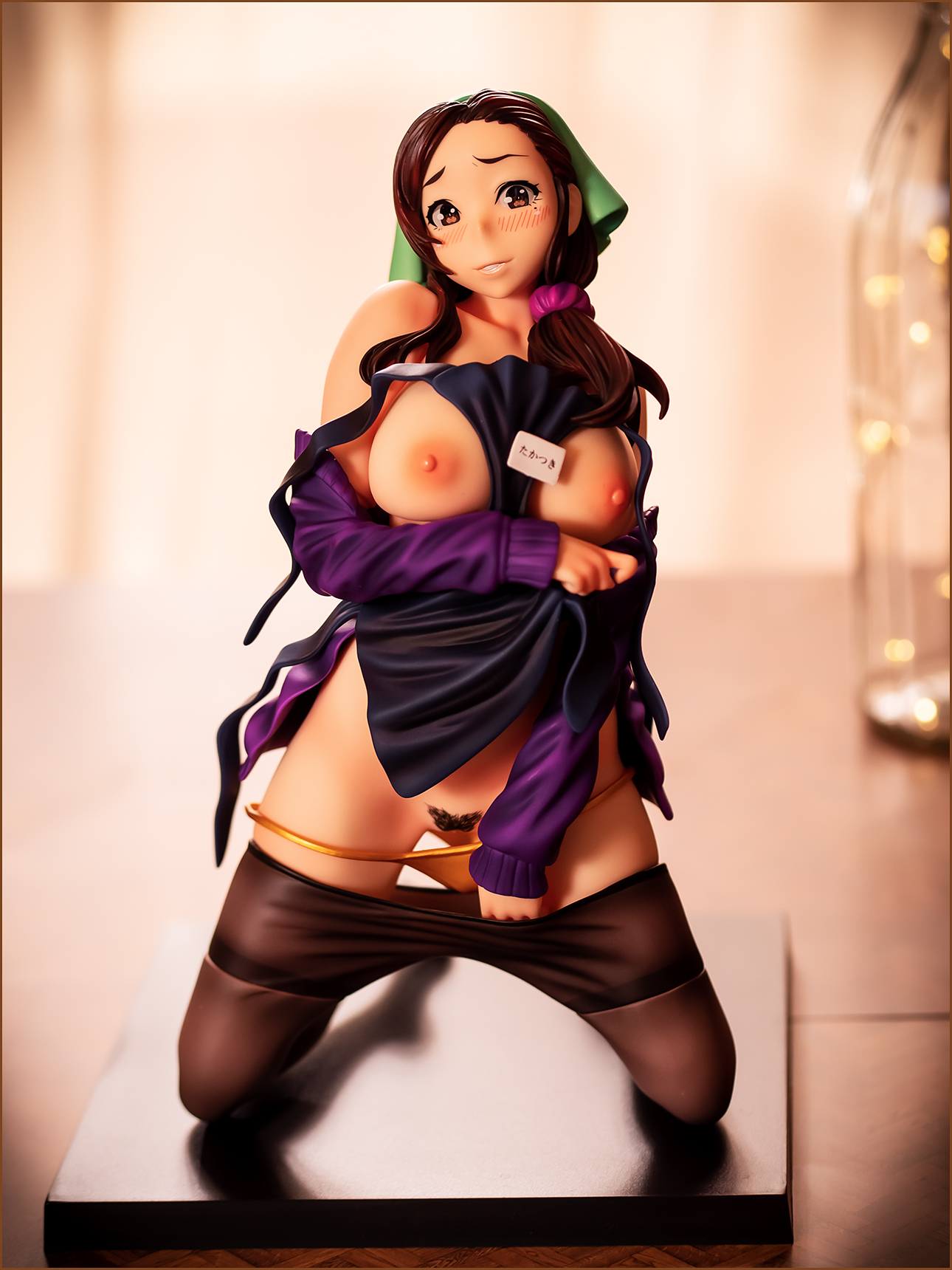 Today I'll show you Takatsuki Akiko, a figure made by Daiki Kougyou. The figure of the cute housewife is scaled 1/5, she has been sculpted by Toushirou . The figure was delayed a few times, but finally was released in February 2020.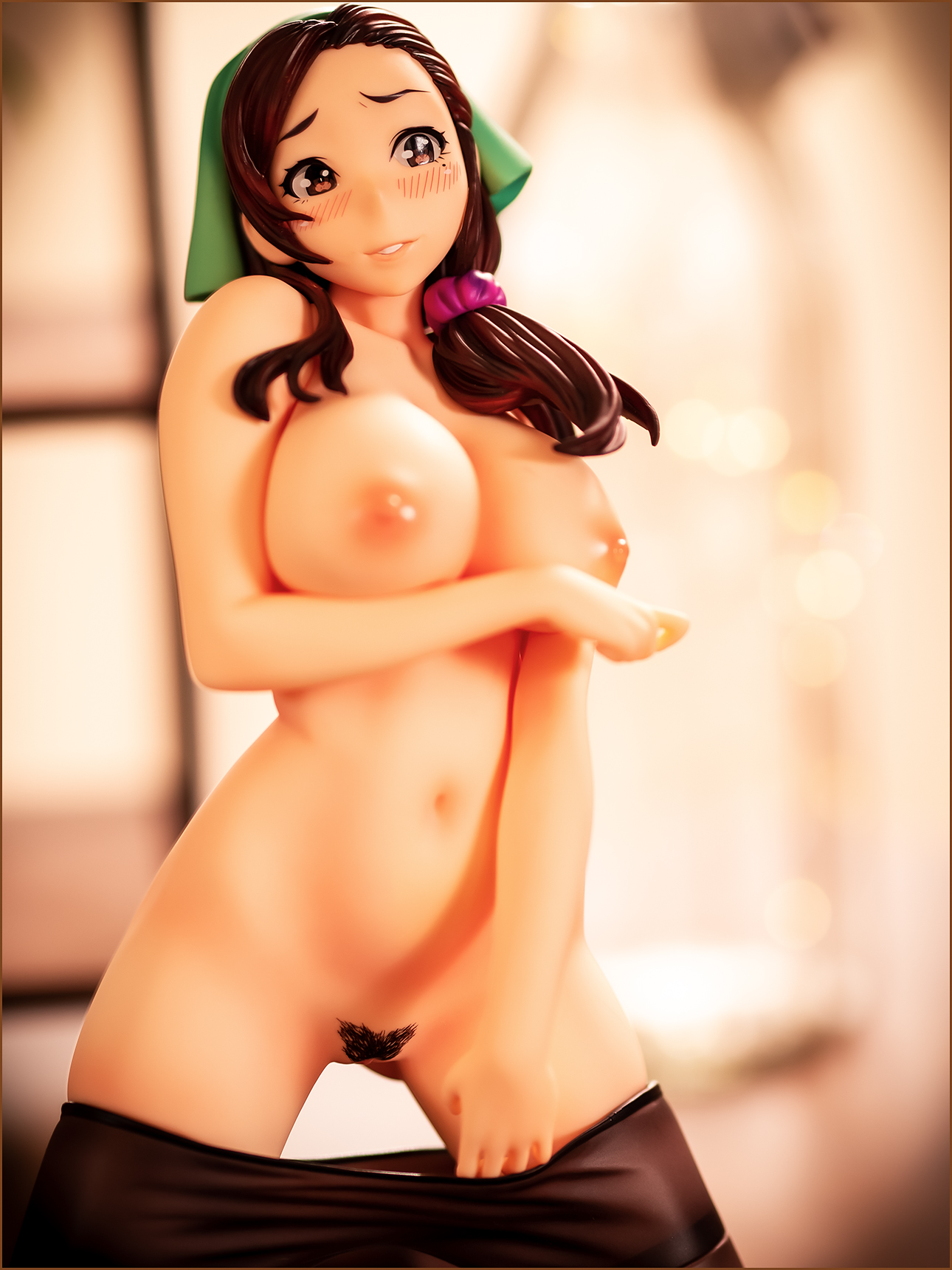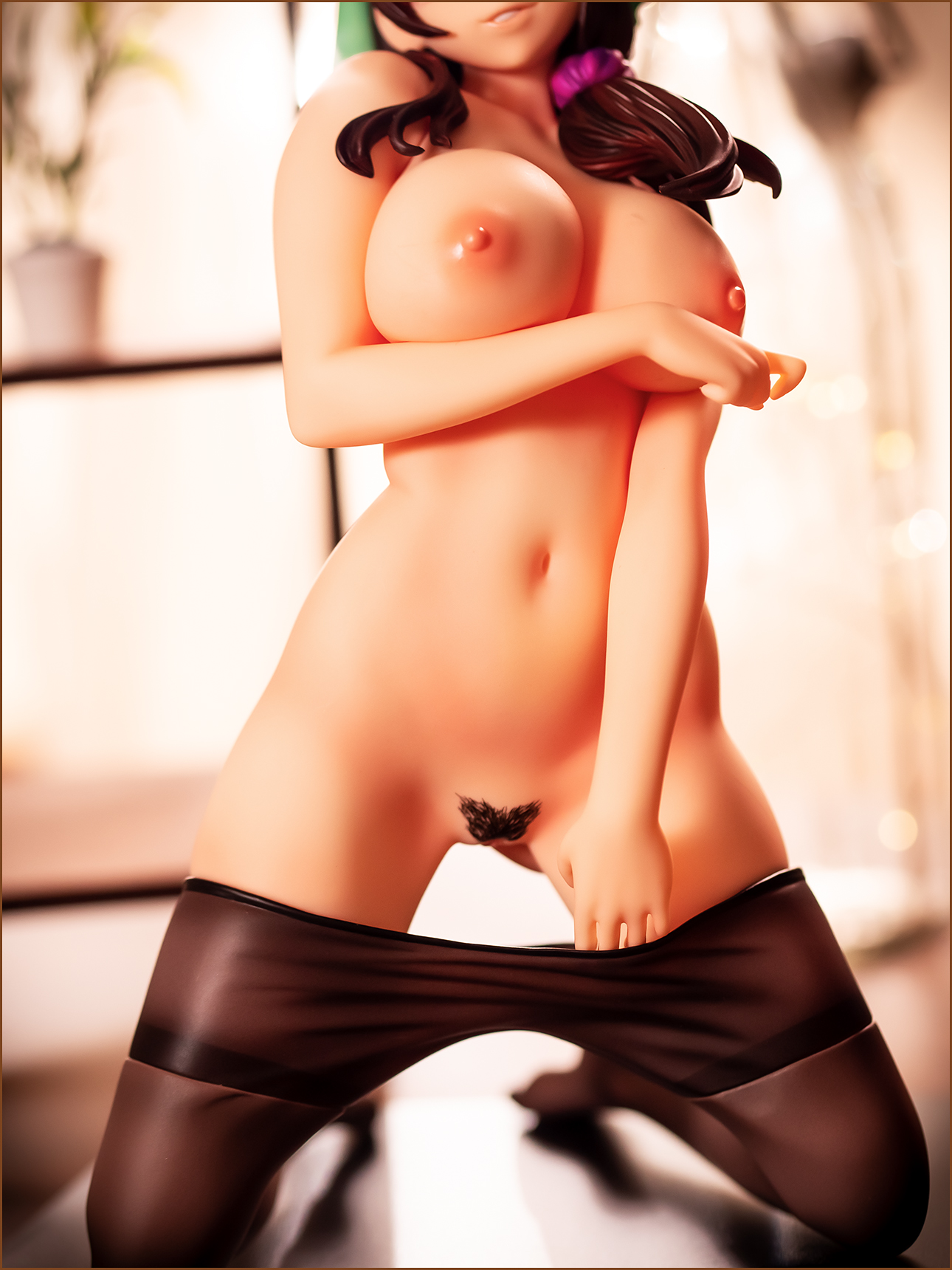 What a joy to receive the very first new figure of the year, I had no new one since October 2019, mainly due to delays, but also because I was scammed by Nippon Yasan I didn't receive figures I've been waiting for, but that is a long story.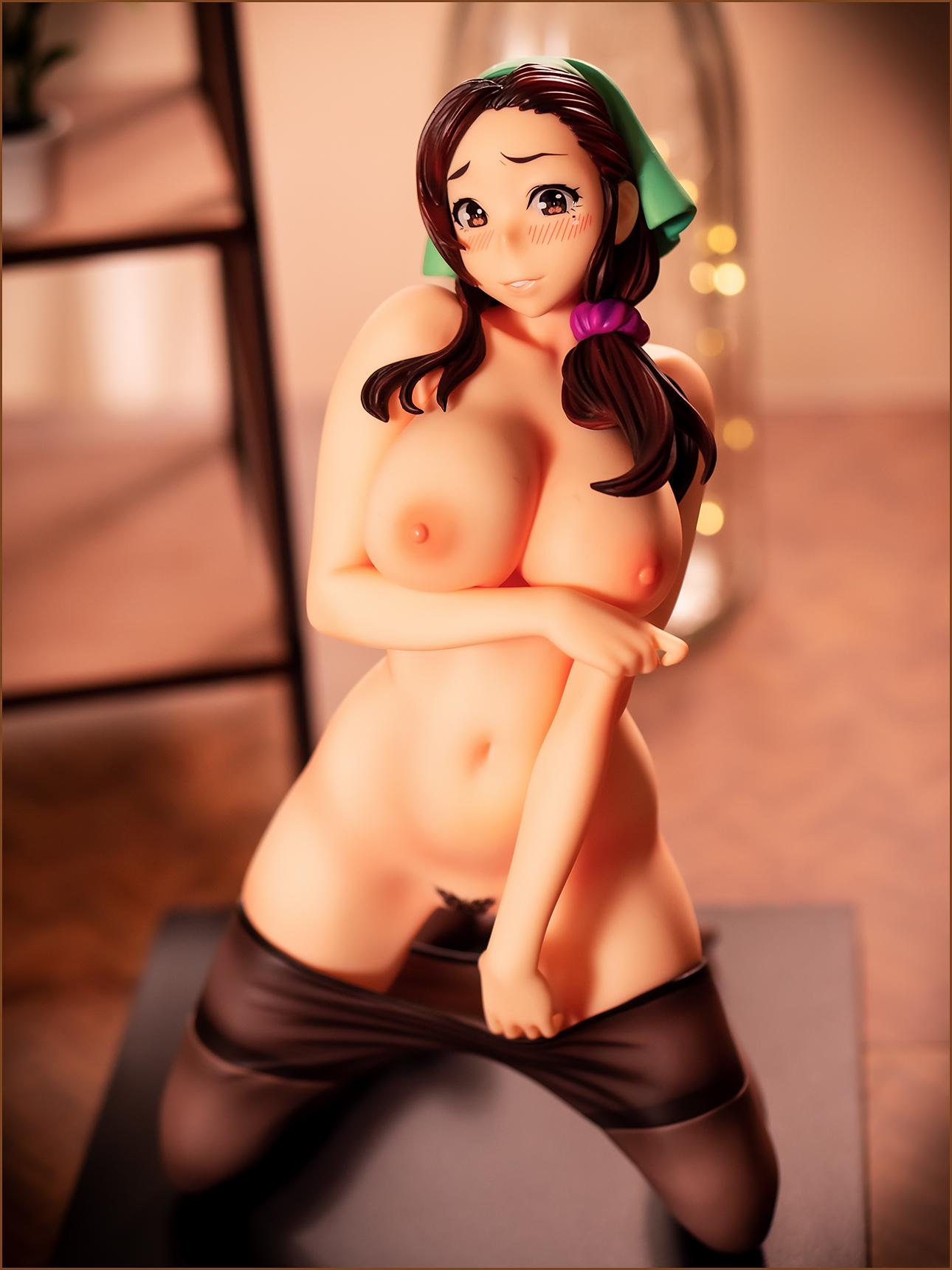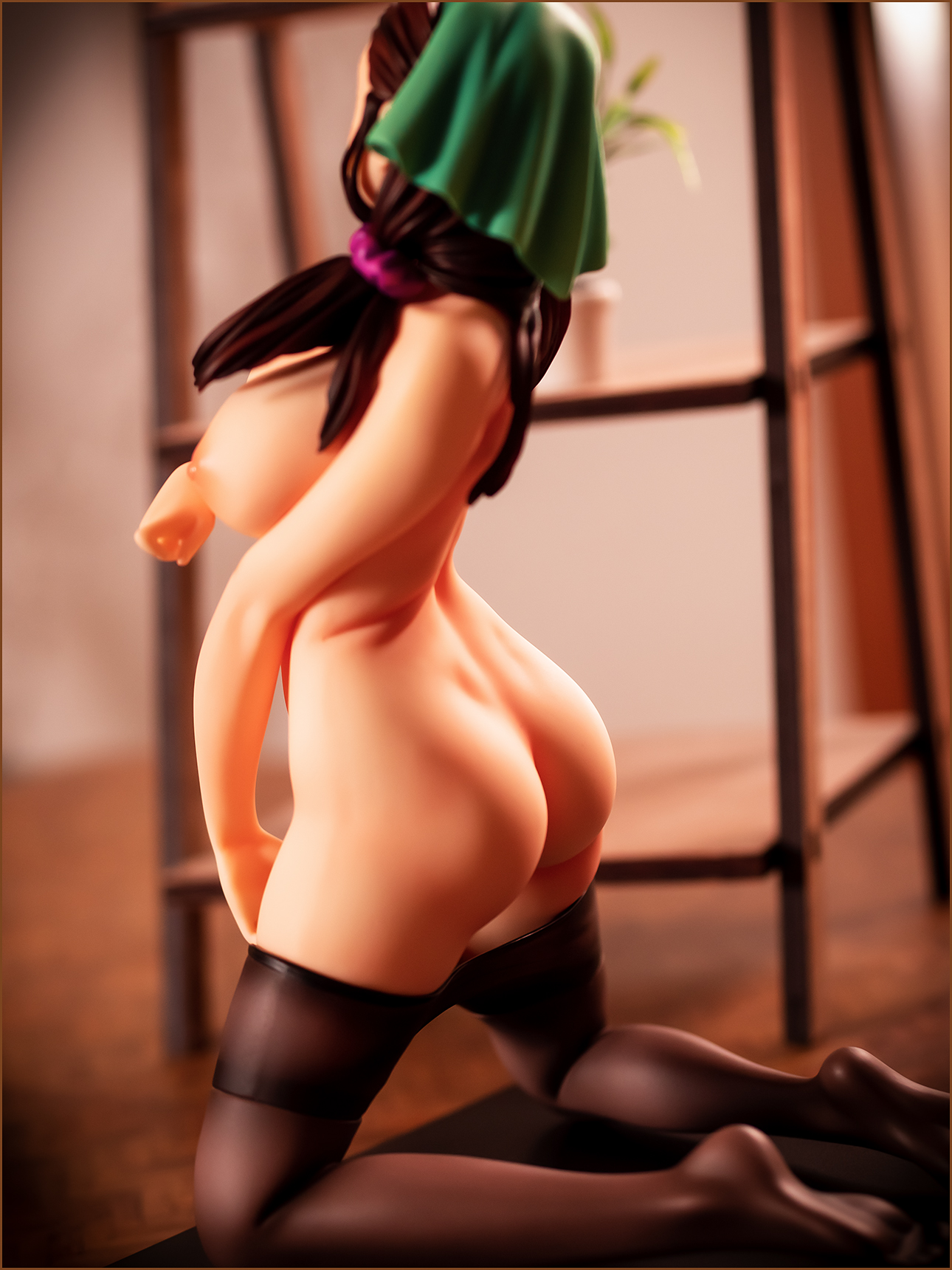 Takatsuki Akiko is based on an artwork from Ojo it should be no surprise that the illustrators works are mainly of ecchi nature. I really like the unique design of his characters faces. It was one thing that made me interested in this figure, sure she has her nice curves, but there is also her very sweet face, the facial features remind me of Mariah Carey.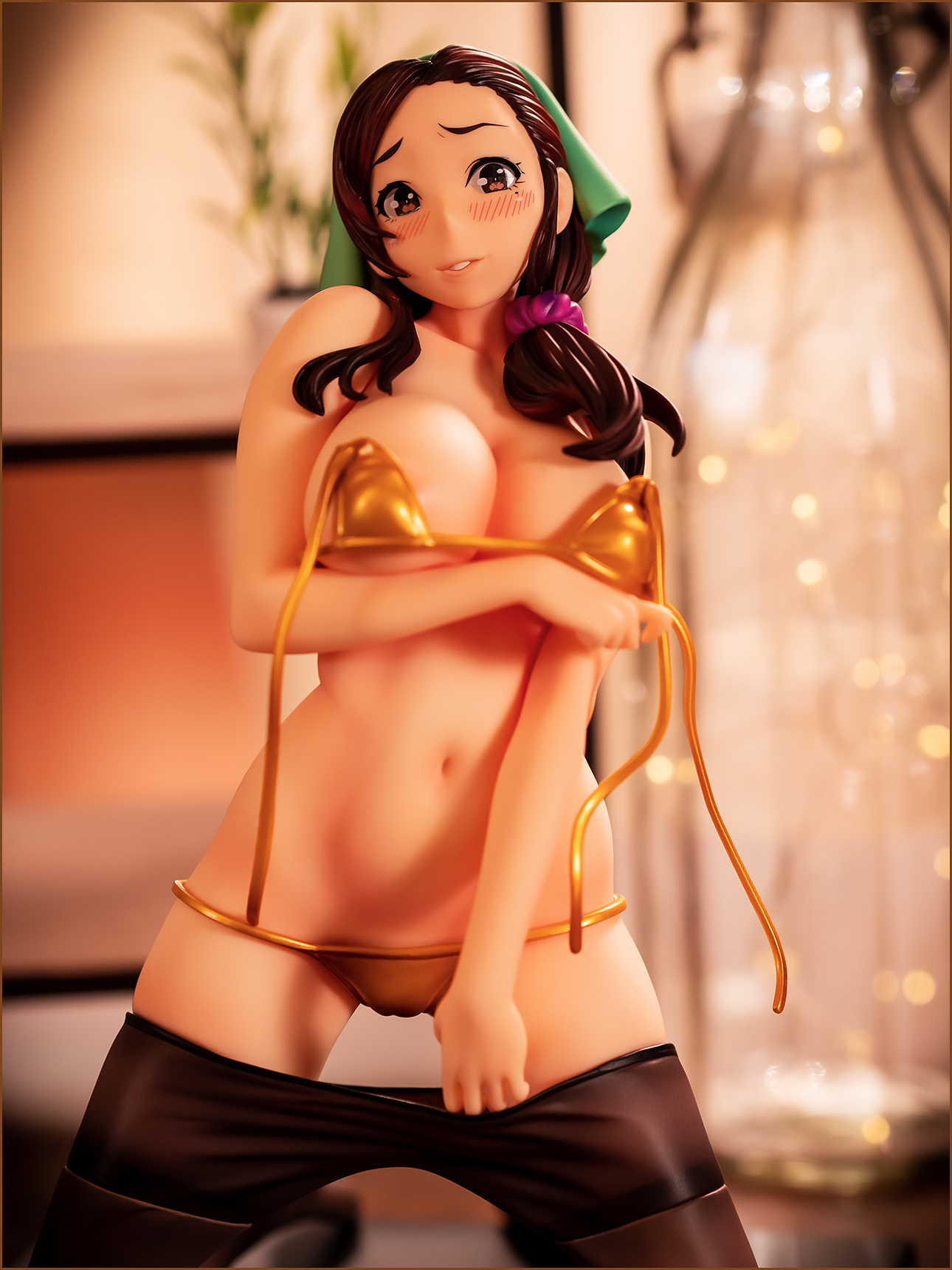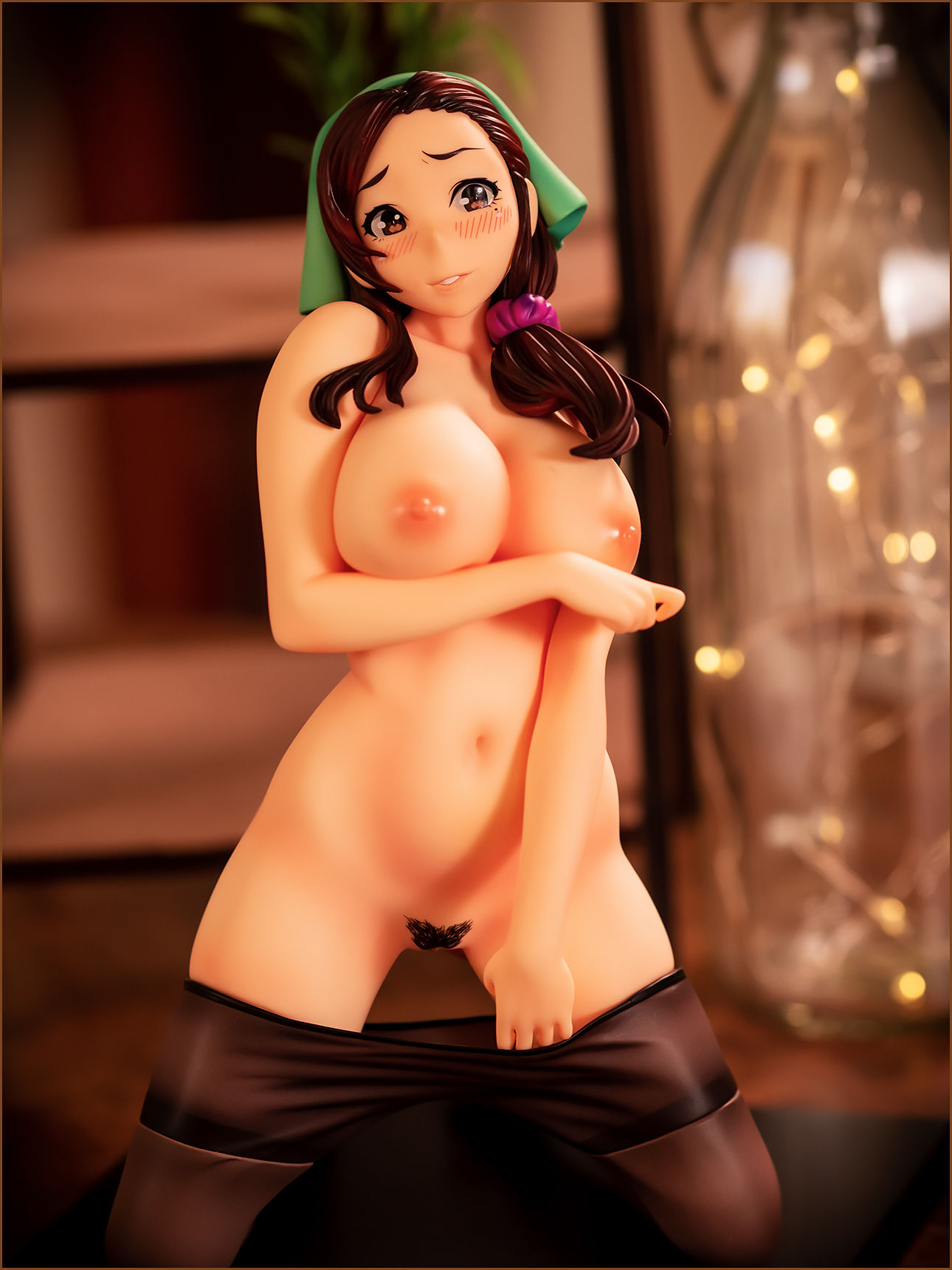 The boobs look beautiful with the shiny nipples it's simply an alluring sight. There is also her cute plump butt, ah she is such a sweetie lol. What I like aside from this are the wrinkles at the sides as a effect of her turned torso, the rather big hands and feet and overall the slightly stout overall appearance of the figure.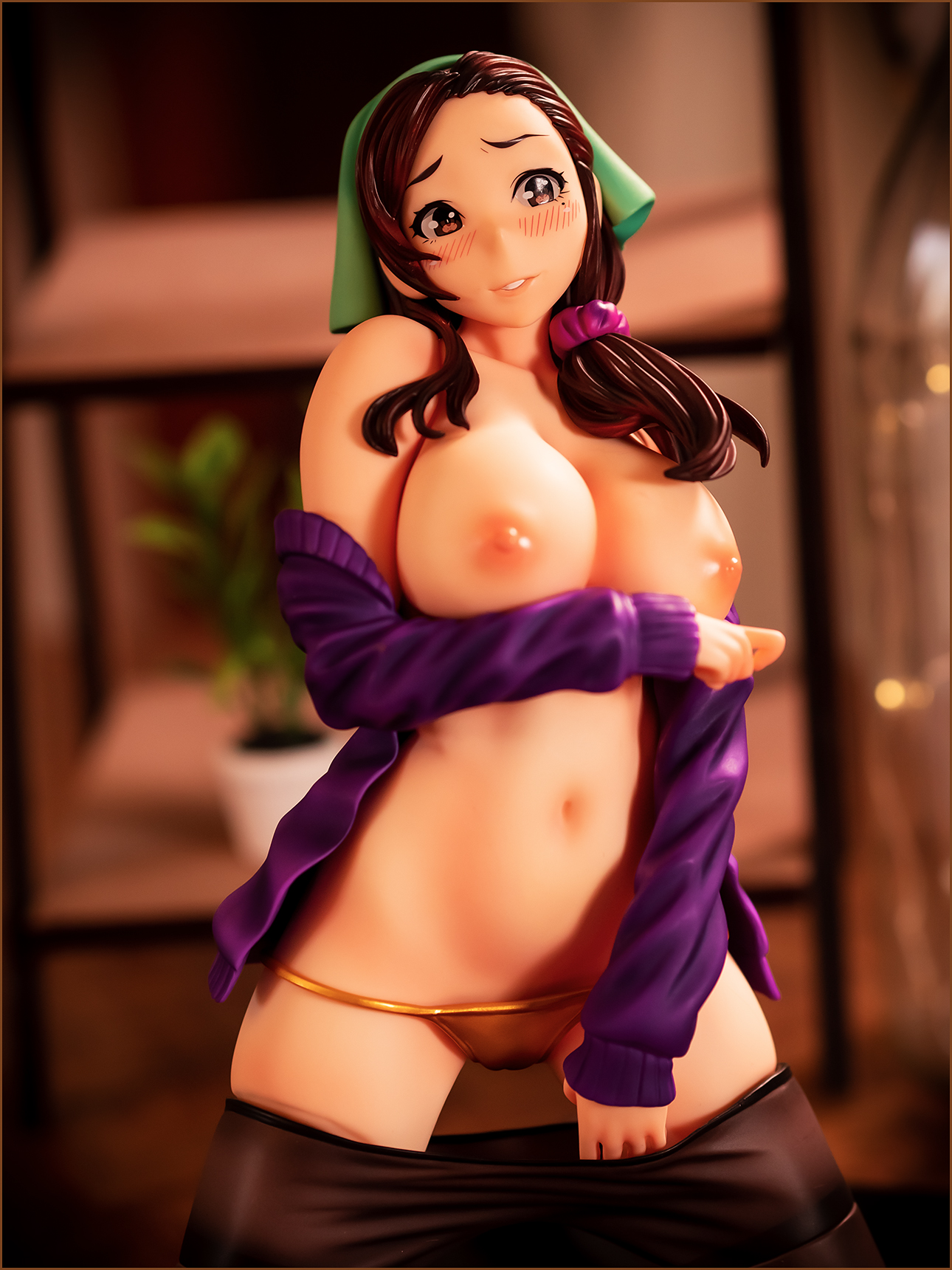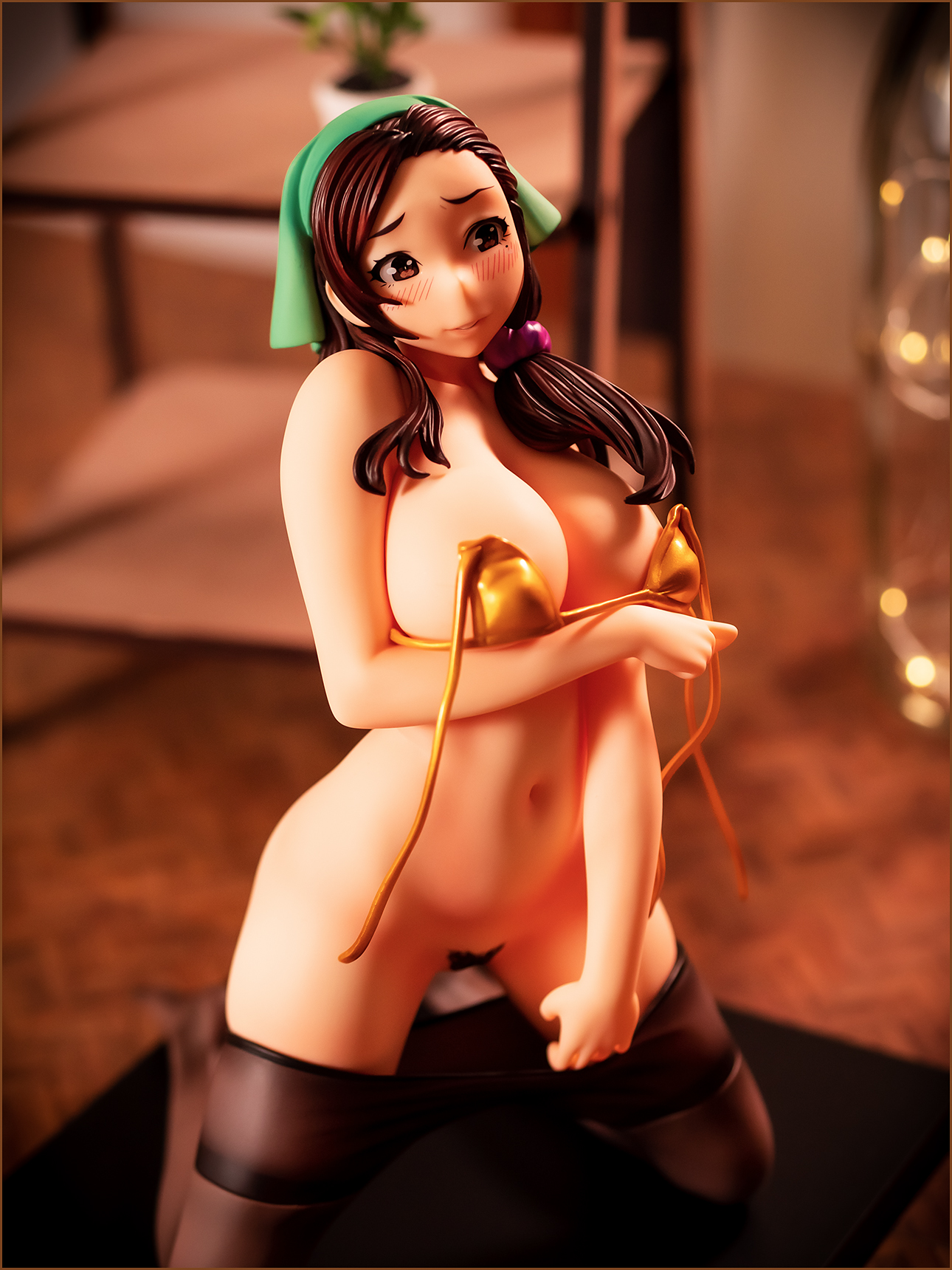 Her face is so darn cute when it conveys a feeling of embarrassed and joy. The woman is described as being mother in her mid twenties, so her face is quite youthful, her hazel brown eyes beem with energy. The smile of her mouth is very nice, too I like how the corners of her lips are curled upwards and how her teeth are showing. She rather visibly blushing lines and a white highlight circle at the cheeks. Under the left eye a beauty mark has been set in place.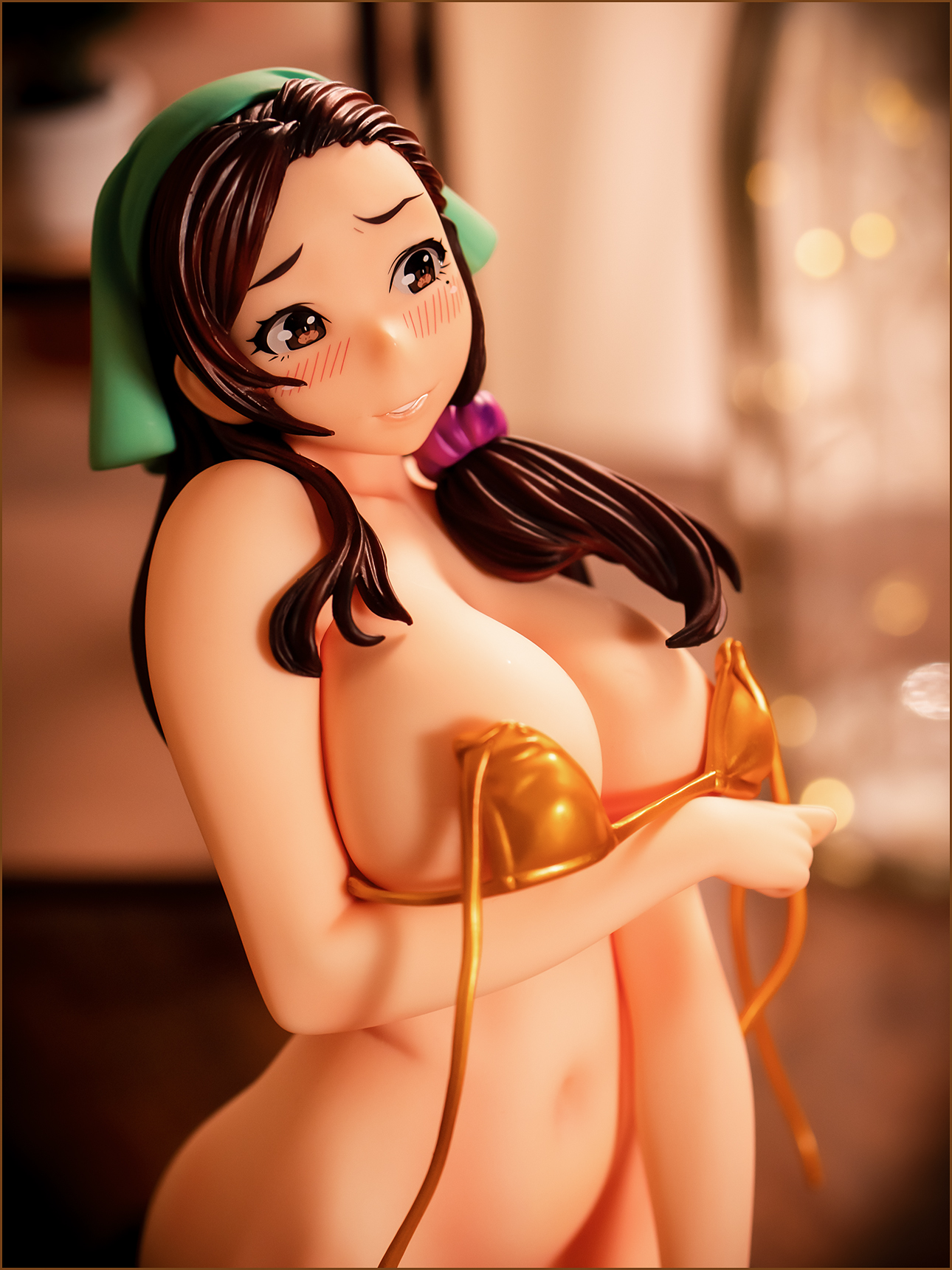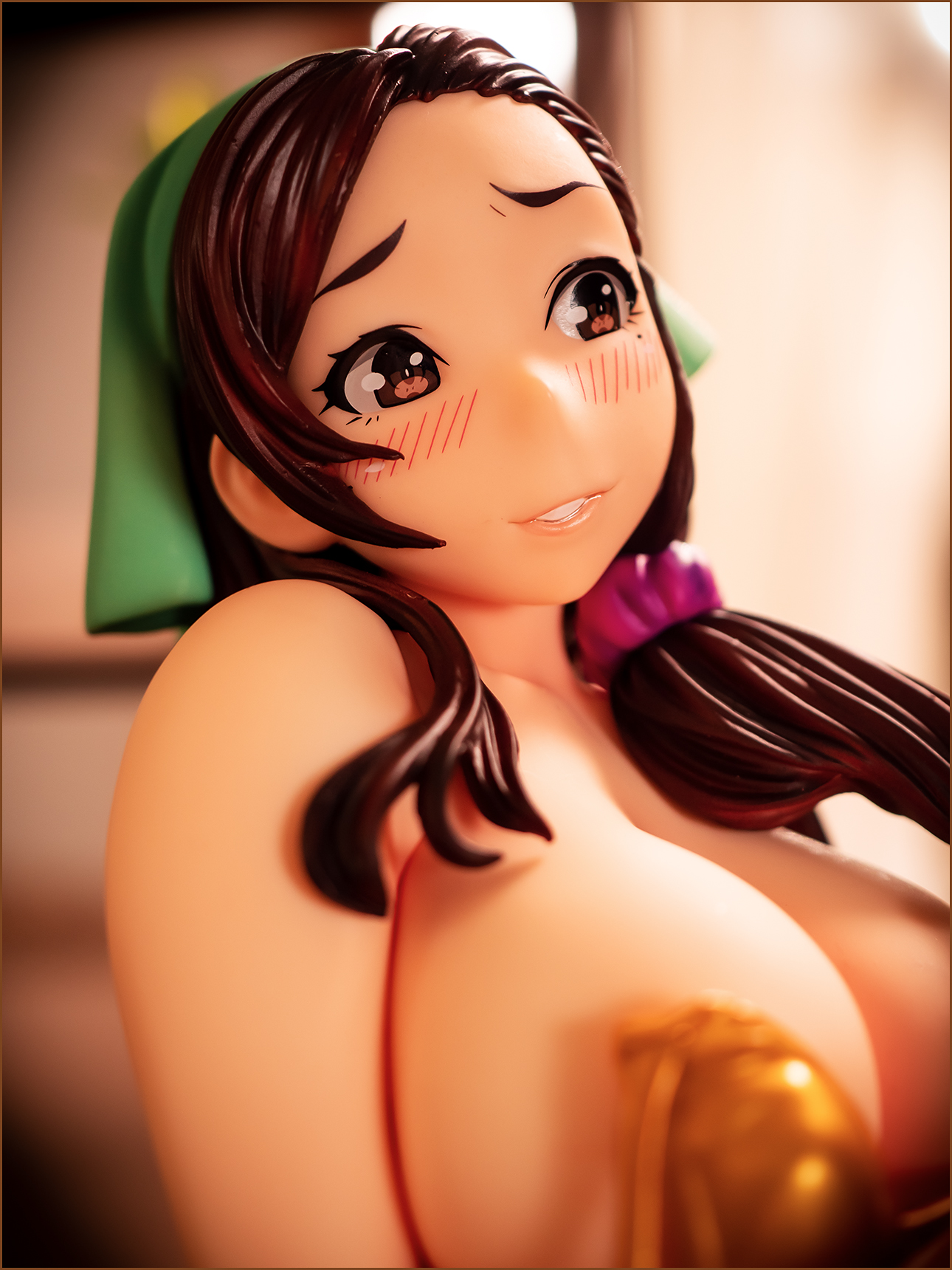 Takatsuki Akiko has nicely detailed brown hair, sculpted in a light wavy hairstyle, at her left side, she tied up one flock of strands with a pink scrounchy. If there is one thing I would complain about at this figure it would be the green cloth at the back of her head, it won't even come off *grrrrrr*.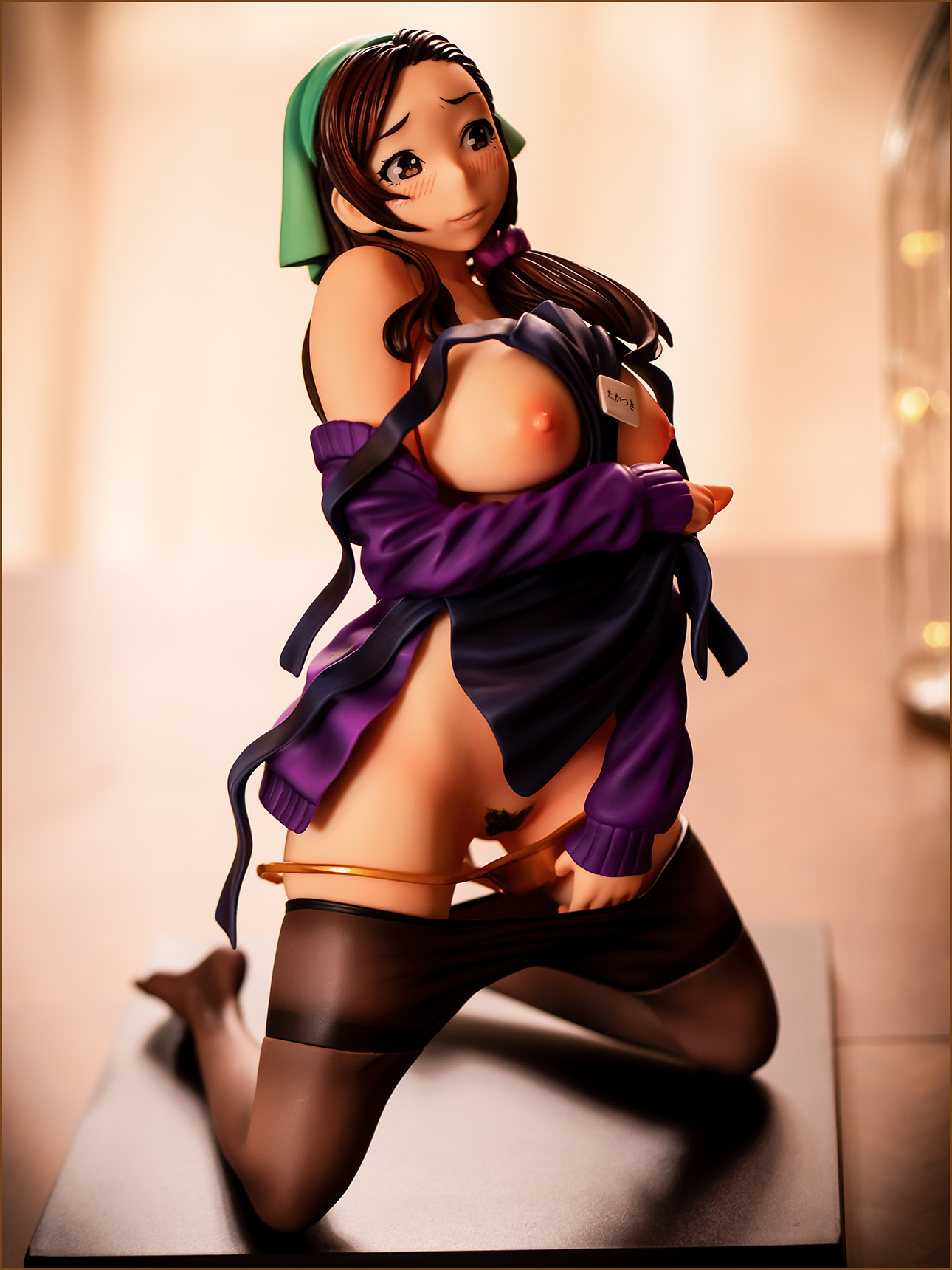 The figure is obviously a cast off one, the process is designed in a smart way, you can decide for about more than 10 combinations, probably. By default she wears an apron above a purple colored jersey jacket, above a yellow bikini combined with a half downed pantyhose.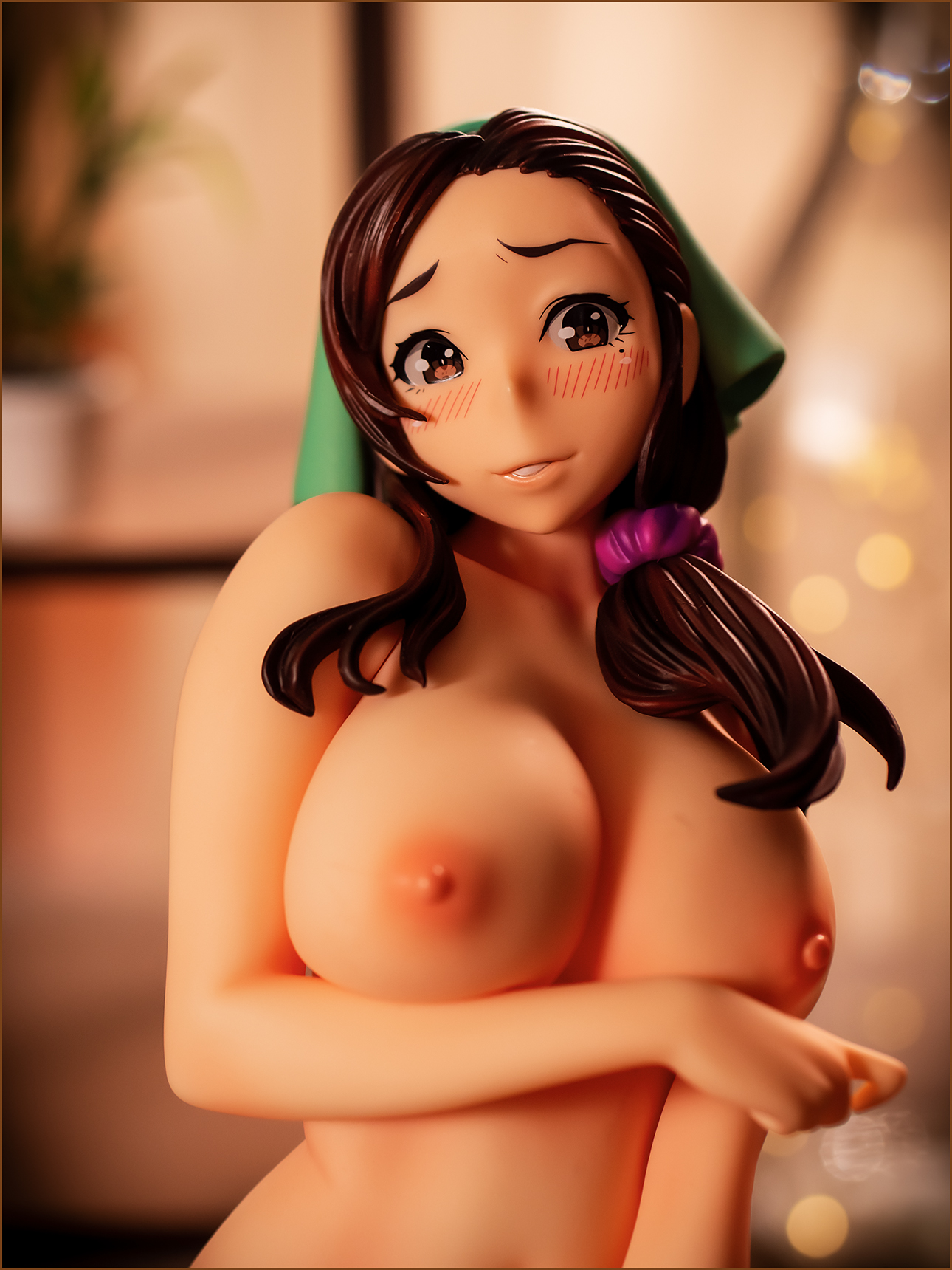 The latter one won't come off after all. The clothes have nice strong colors, but have a tendency to stain the nude figure easily, it comes off again but still means additional care from the owner.
I currently have her on display with the yellow bikini only.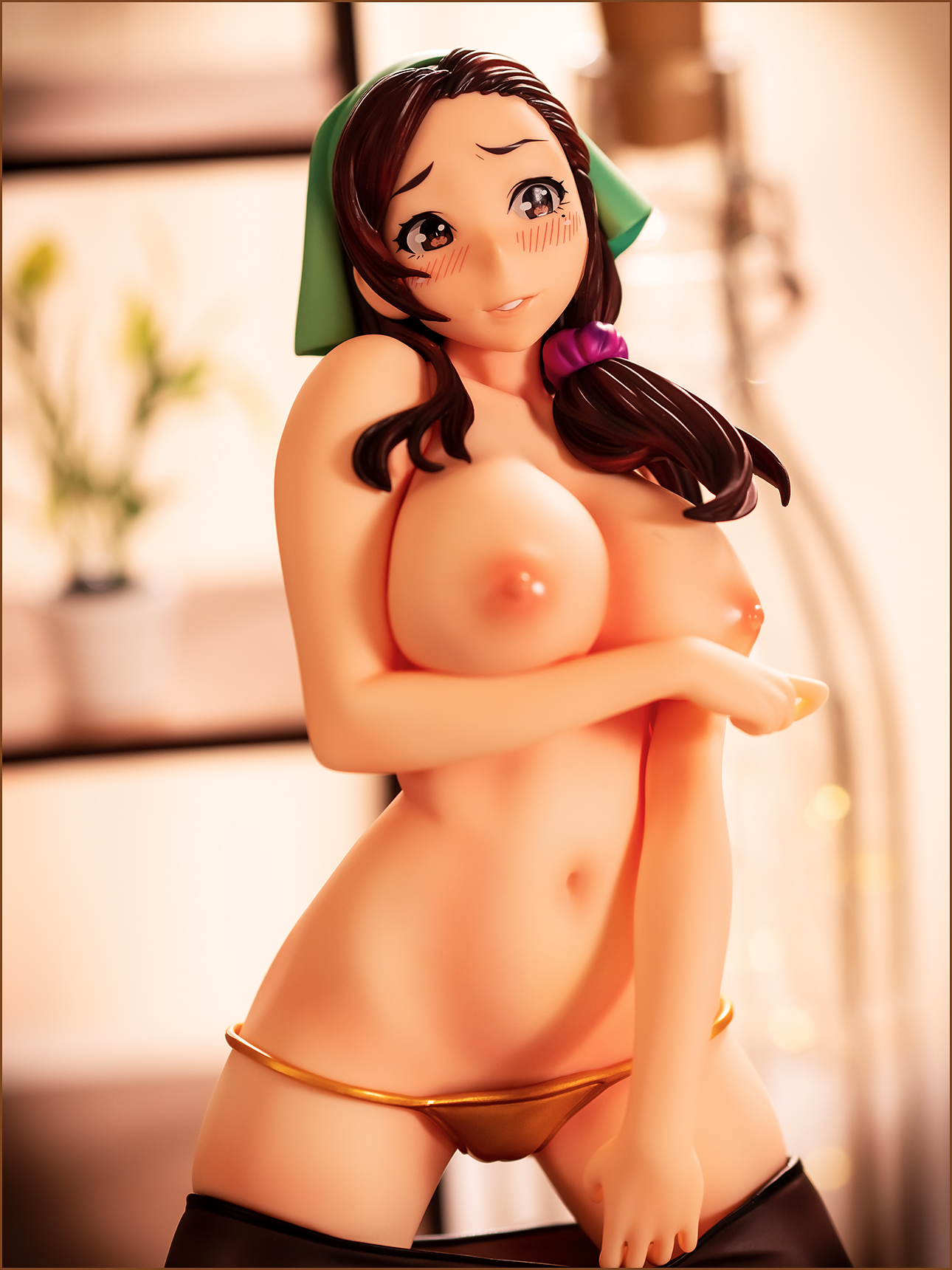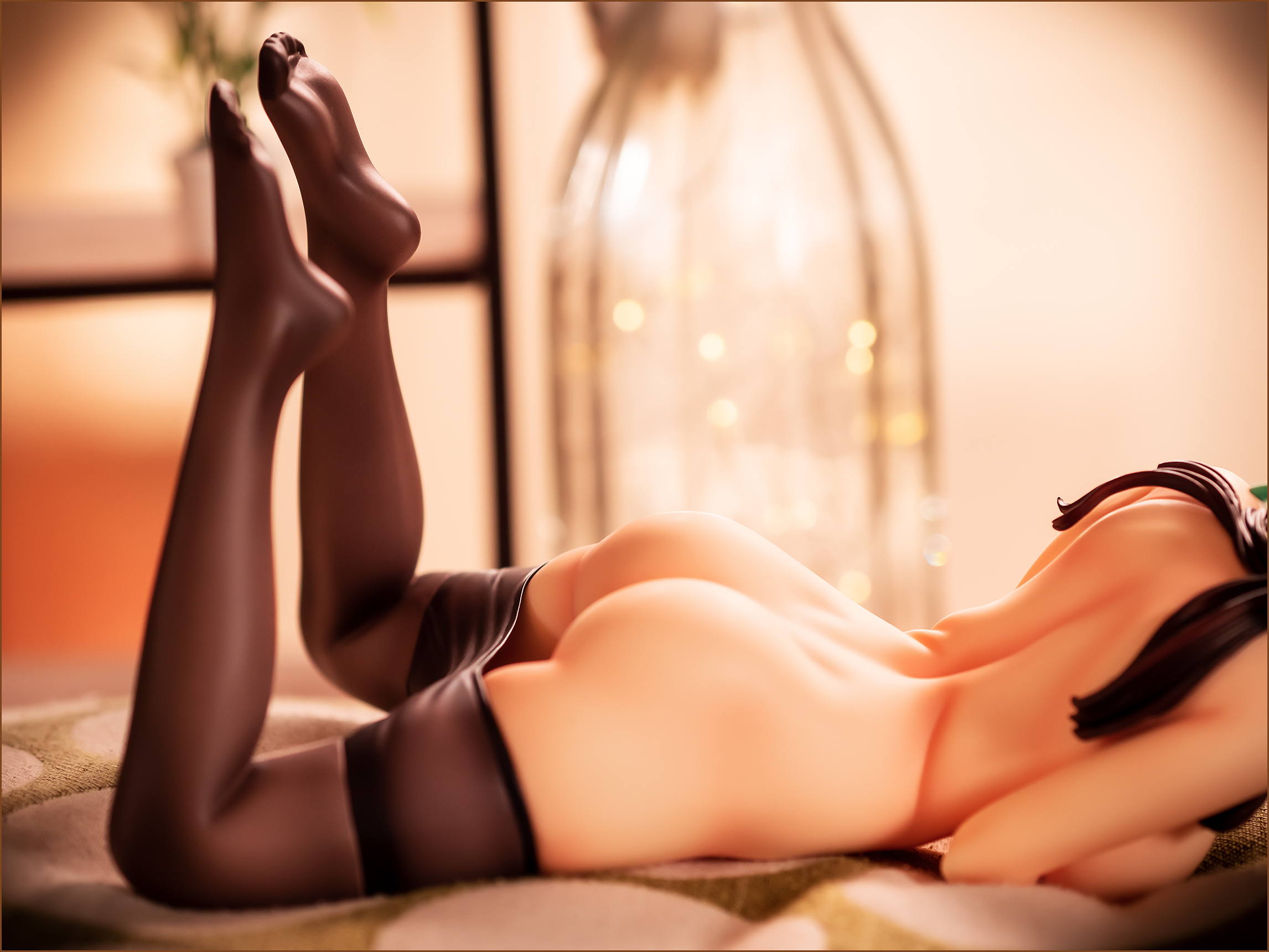 She is a very pretty ero figure with just the right amount of chubbiness and a nice soft appearance of the skin.
It's a detailed nude body with everything I would think is appealing. The hips are wide and she shows a nice waist.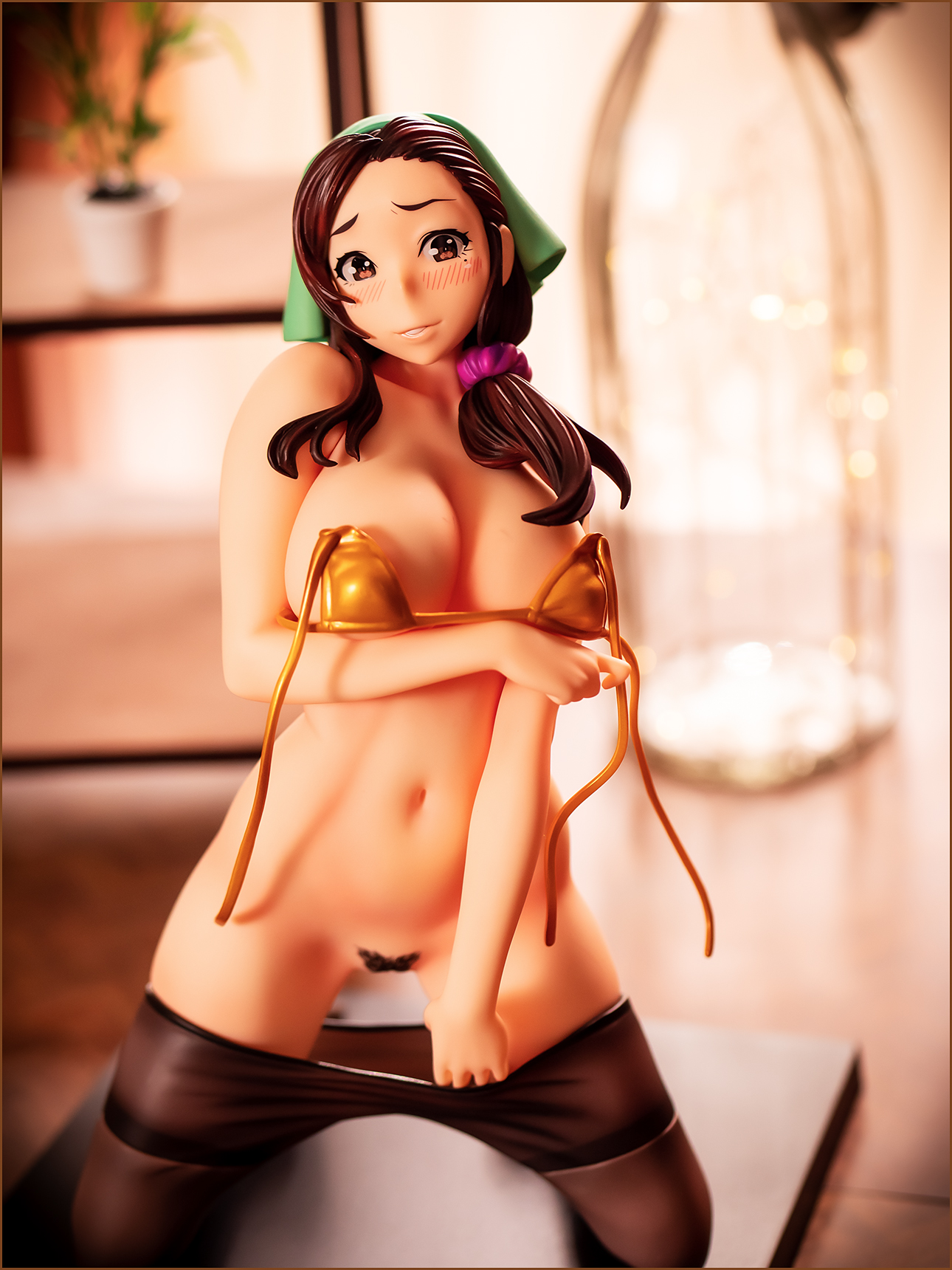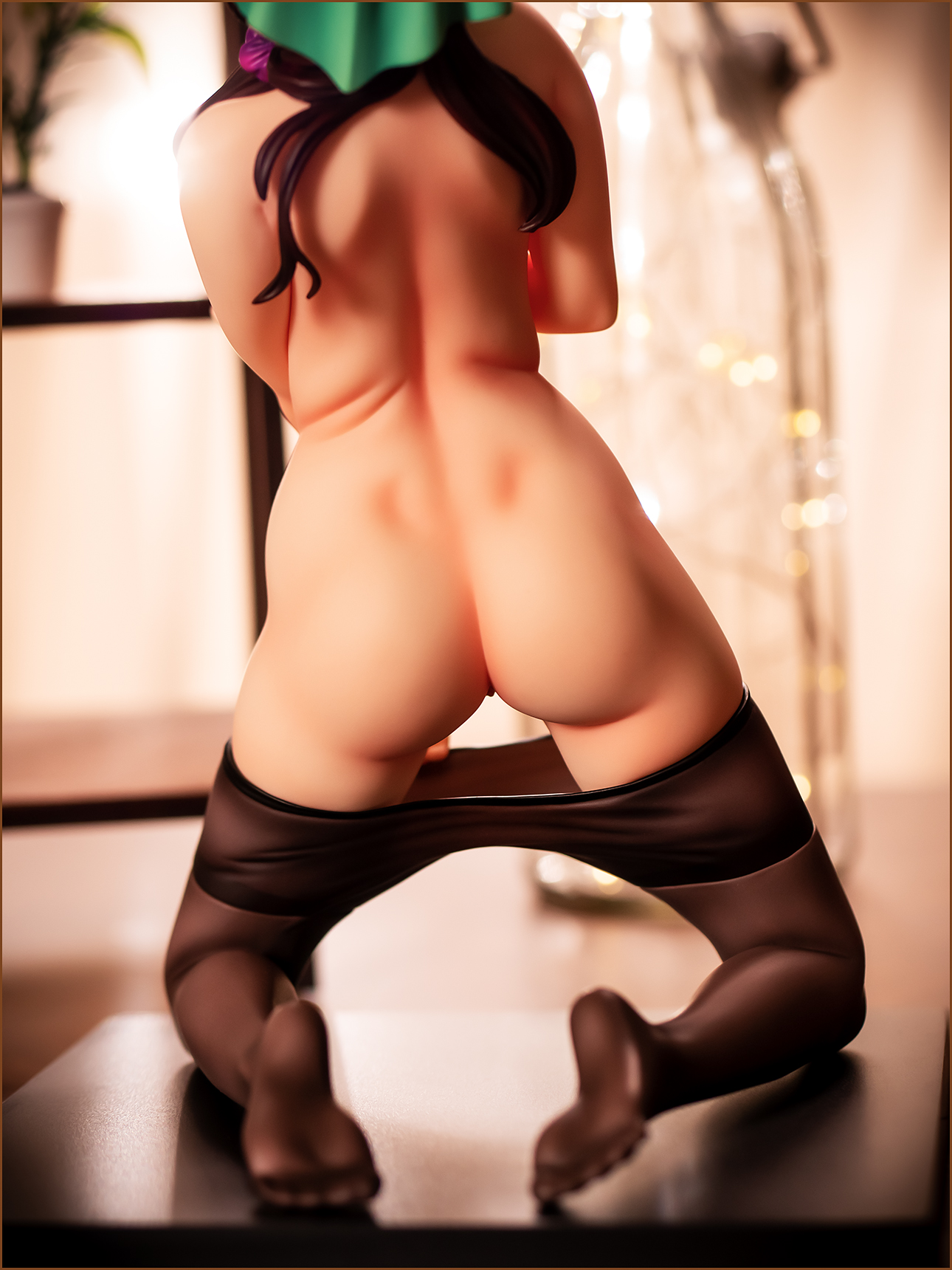 From normal angles you don't see her anatomically correctly sculpted part, you know in general I don't take pictures of those spots anyway. What is nevertheless nice is the pubic hair which is printed on in a butterfly shape.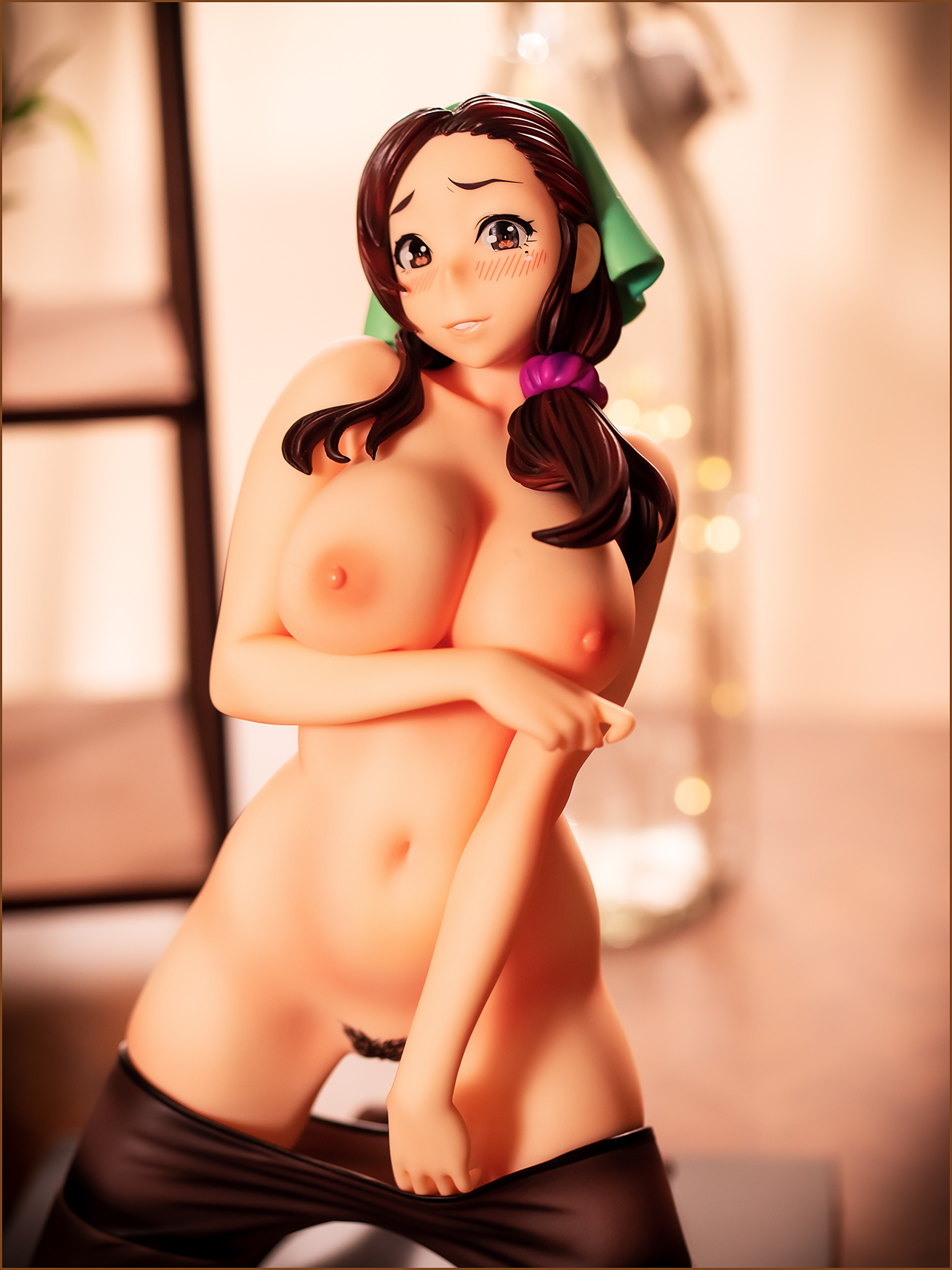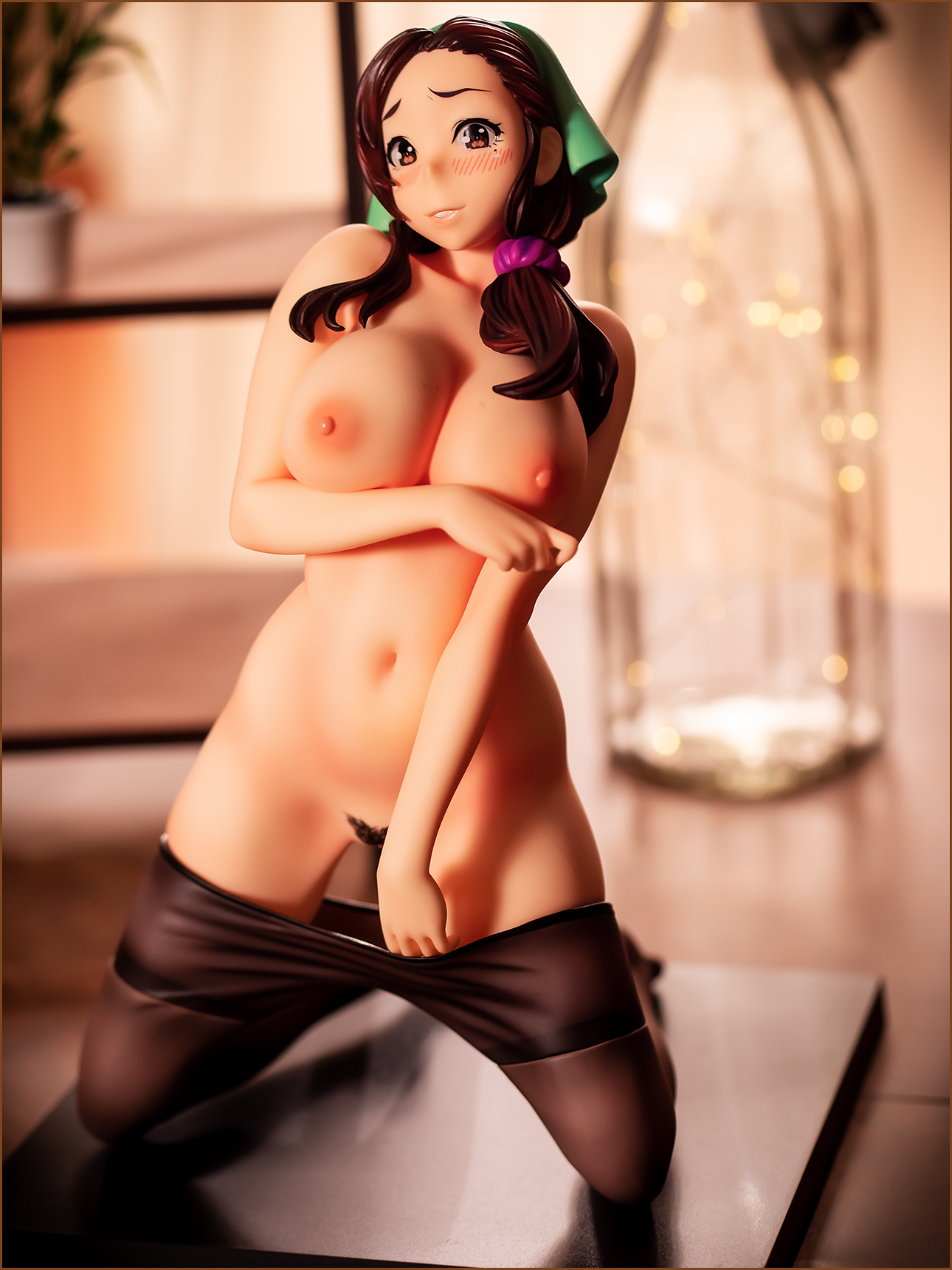 Final Words
I'm basically overjoyed about this figure, is cute and erotic. The Ojo character design has been adapted very well, the face which combines cartoon and anime aesthetics is quite appealing. Takatsuki Akiko has a beautiful face, I really like her eyes. The figure looks embarrassed but also happy which is fun. Additionally she has a sexy, cuddly body. The different options to display her are good to have, even when there is a risk of color transfer, I appreciate the cast off feature of this figure. Daiki Kougyou is known for making attractive, wholesome figures and this one is no exception.