Today we will take "a look back" at the figure of Tamaki Kousaka from Max Factory.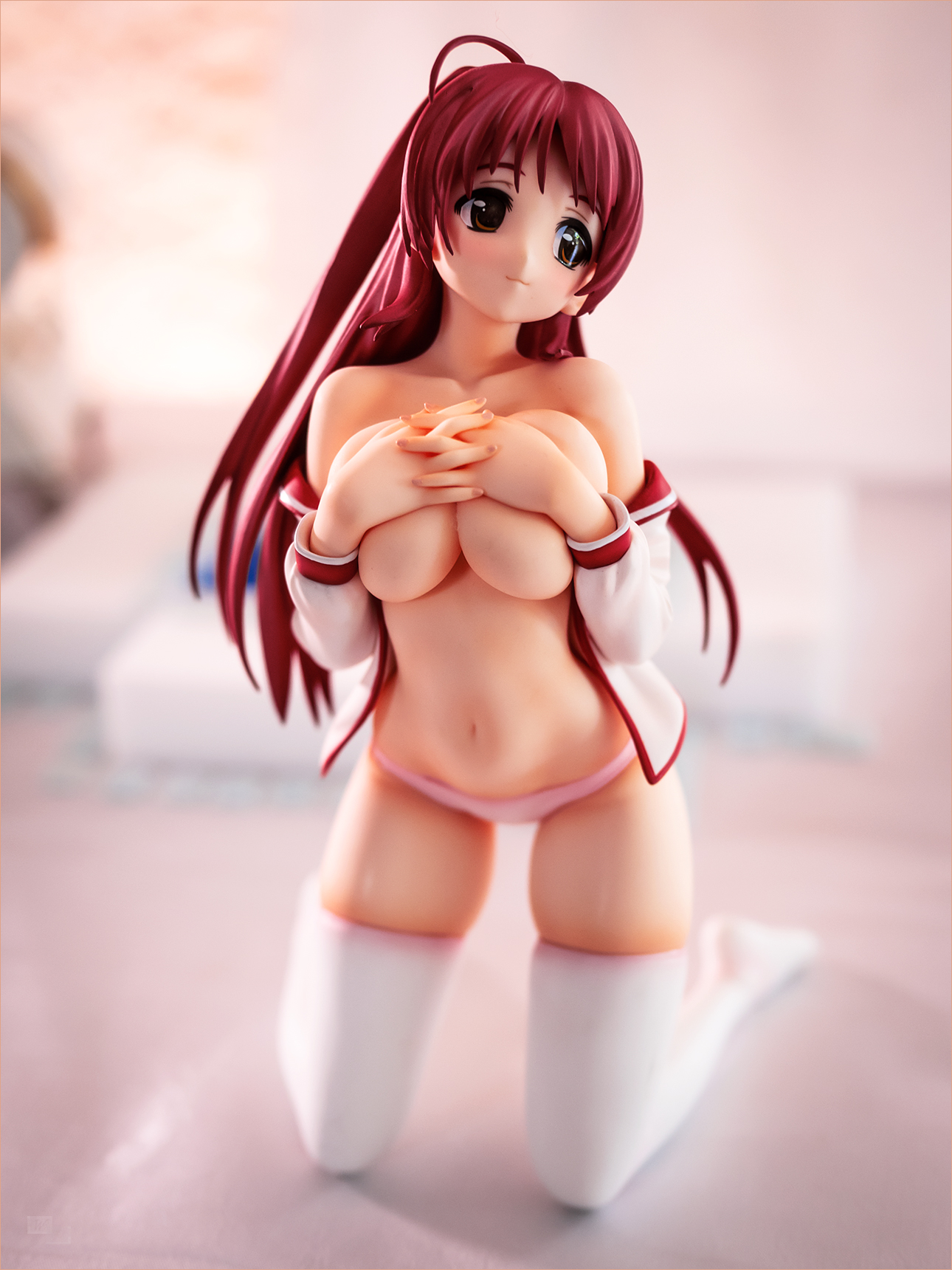 "a look back" means that I do another photo shooting of a figure I've already reviewed, where I try to improve the overall presentation. Sometimes you'll learn to appreciate a figure just a few years after it's initial release, for me it happened with this certain Tamaki Kousaka, she was released in 2010, but I've bought her a bit later in 2012.
Tamaki Kousaka was made by Max Factory and released in May 2010. She is scaled 1/6 and measures around 18 cm.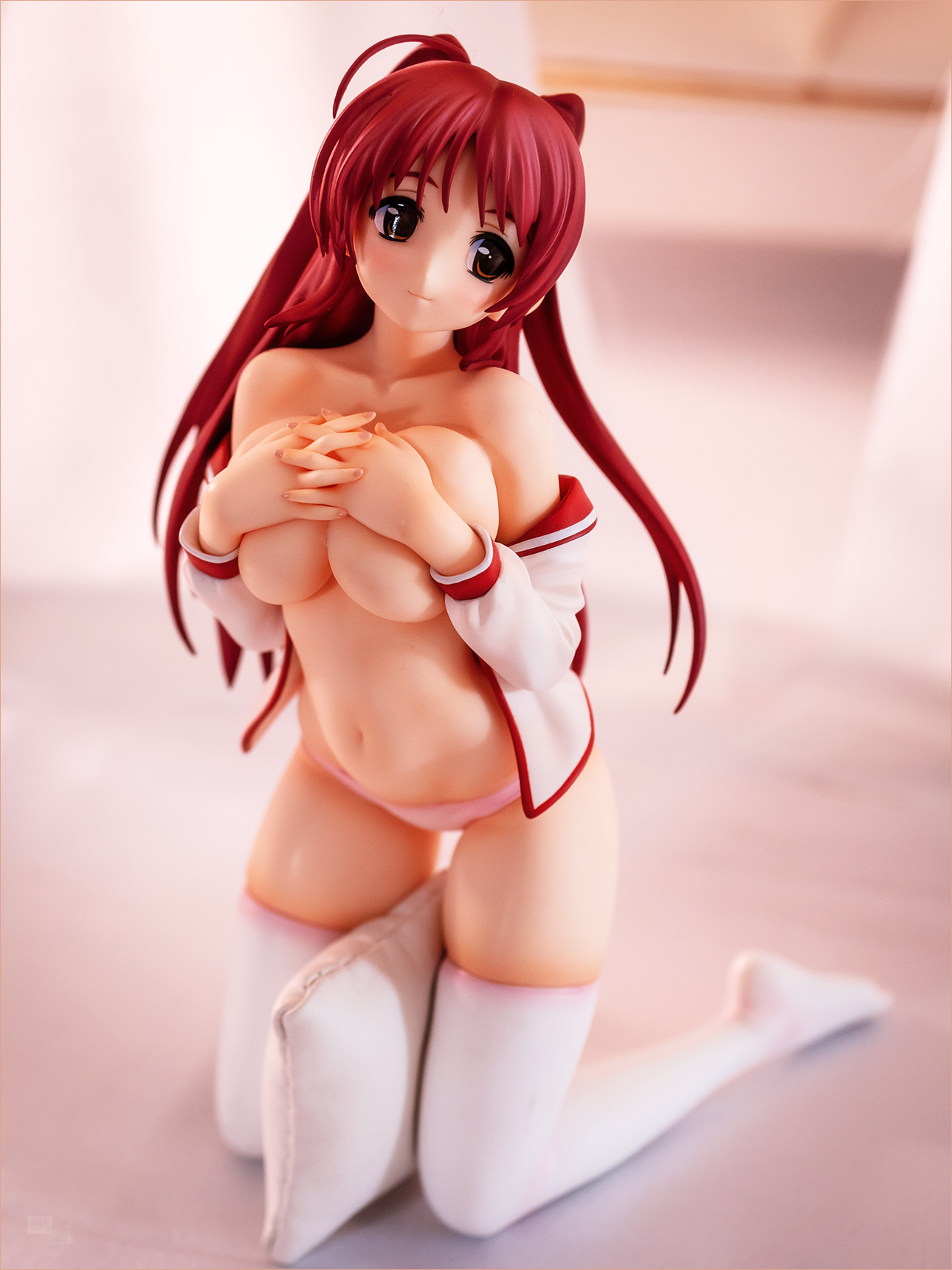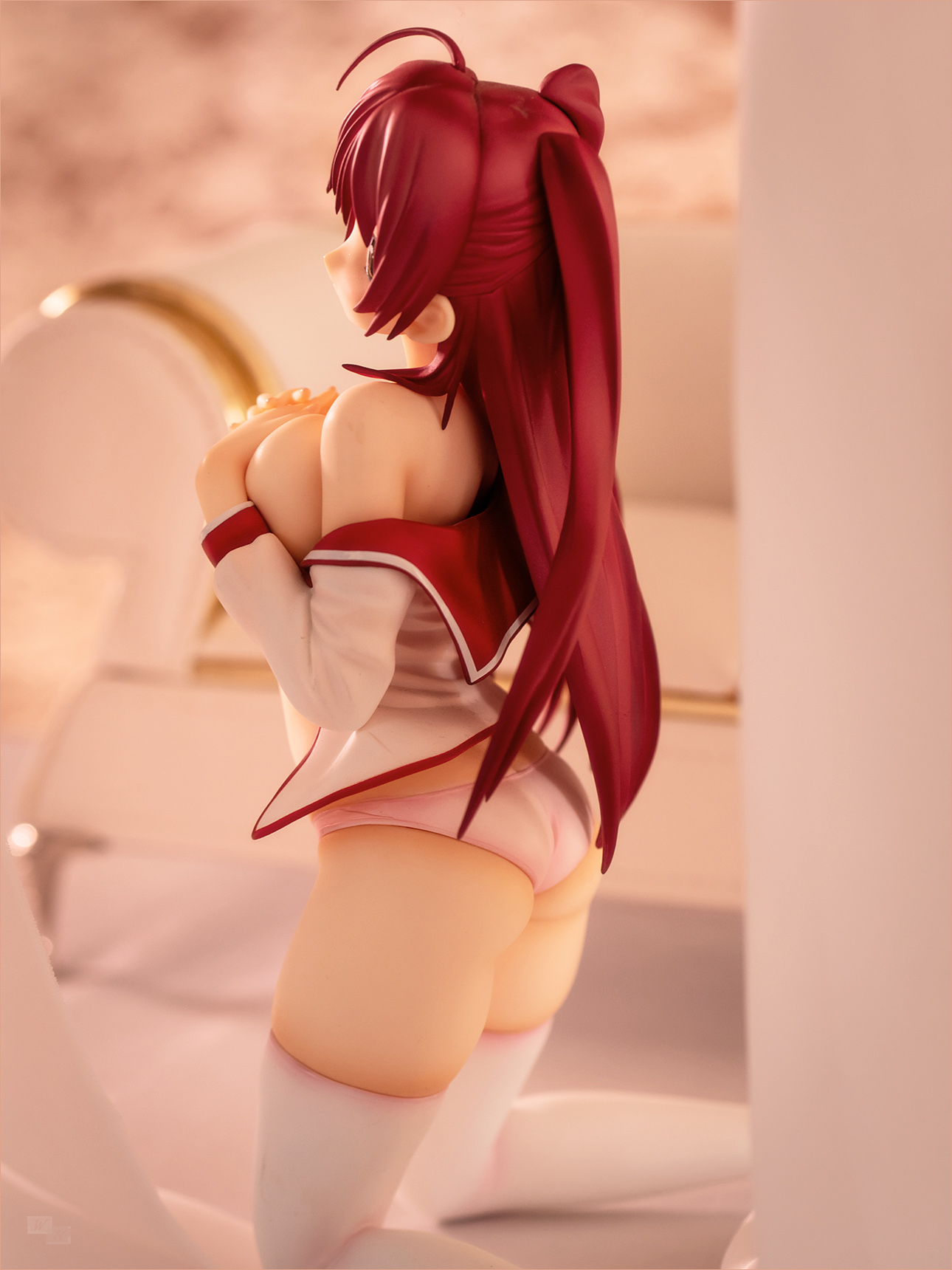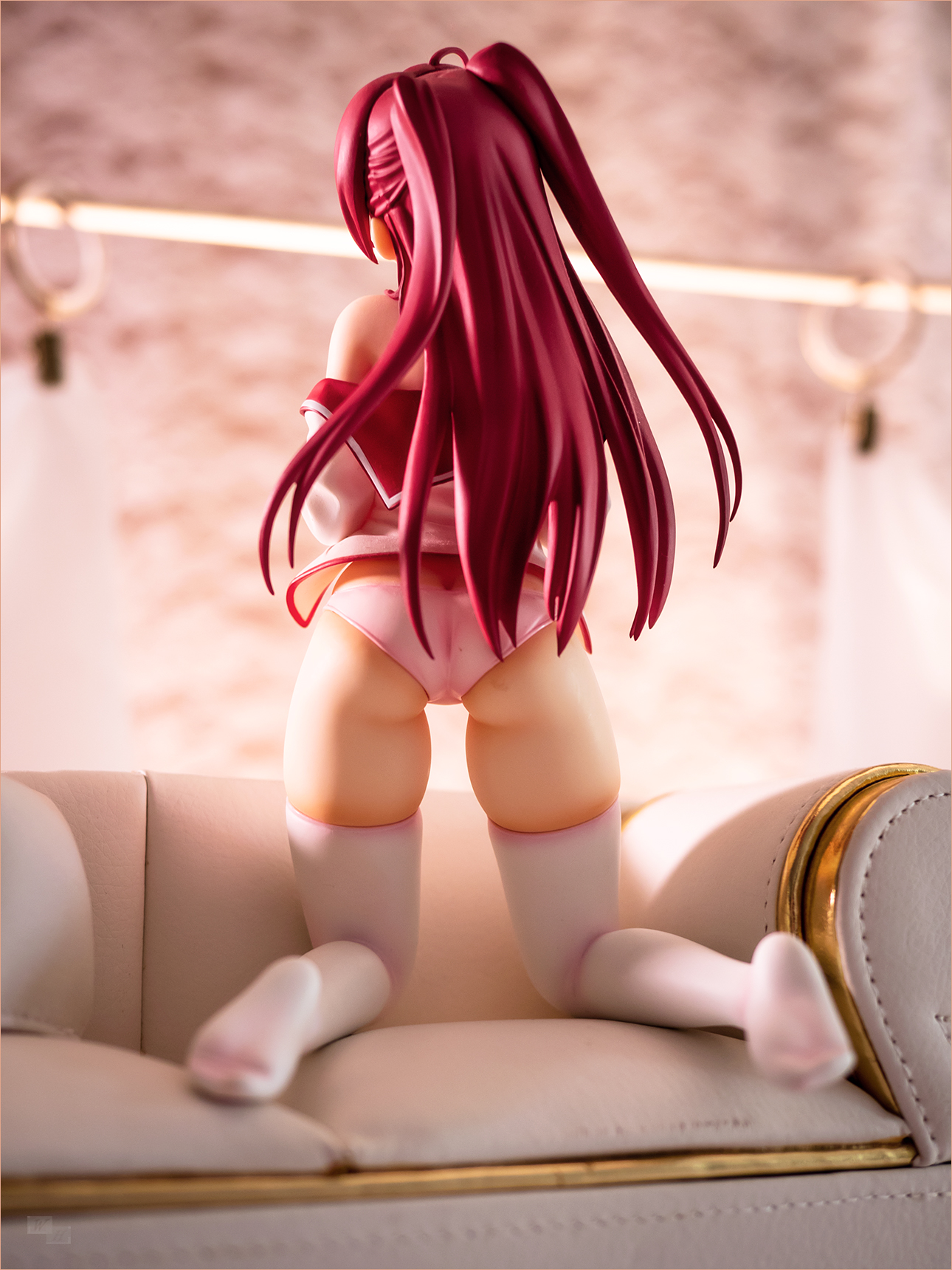 ELLIOTT and Katayama Hiroki created a cute and sensual sculpt. Tamaki has been captured in an expressive way where she greets the viewer with her sweetest gentle smile. Her kneeling pose together with the nicely arched back create an alluring yet romantic appearance. It's also quite nice how her school uniform shirt hanging down her shoulders ♥.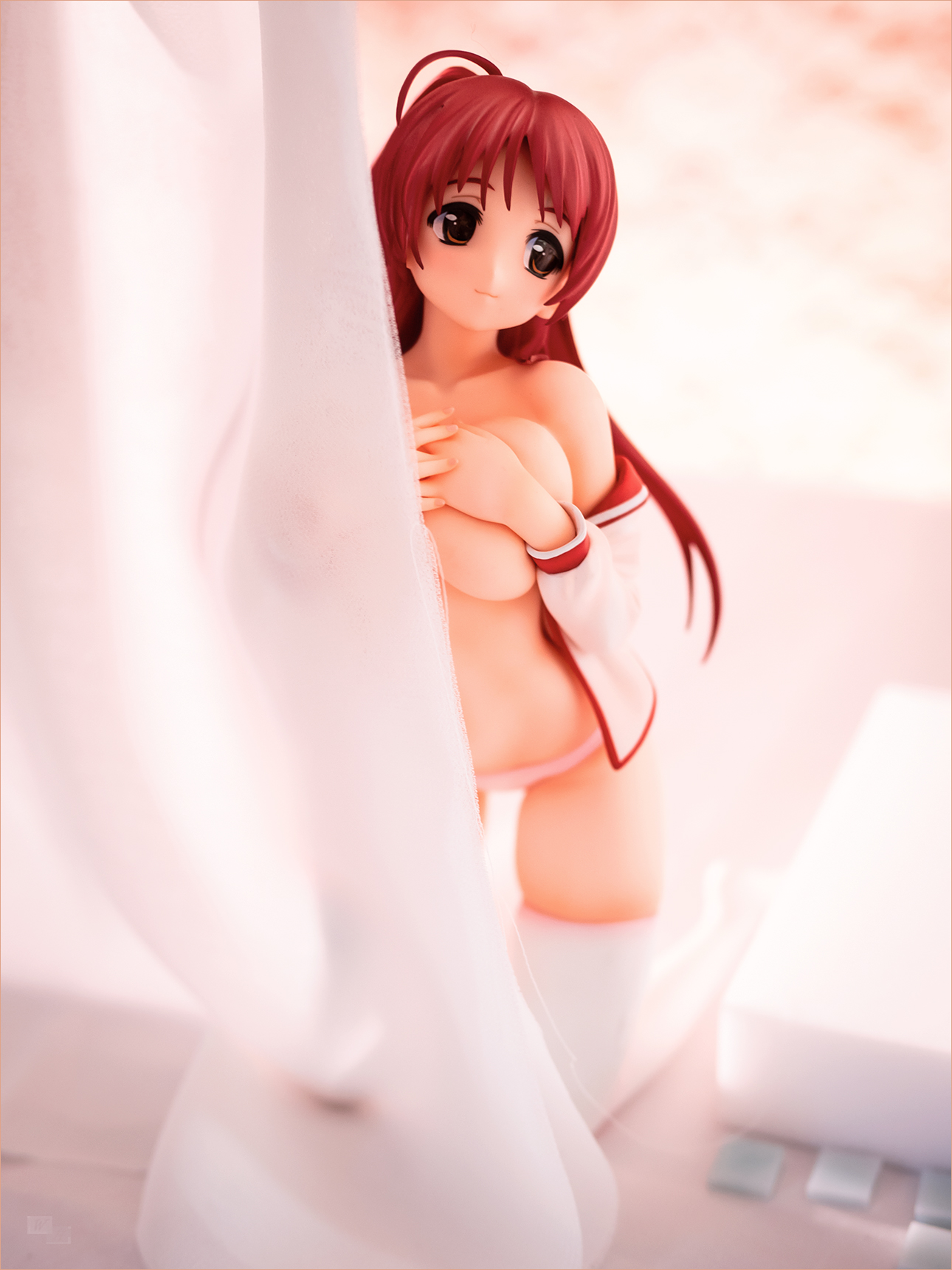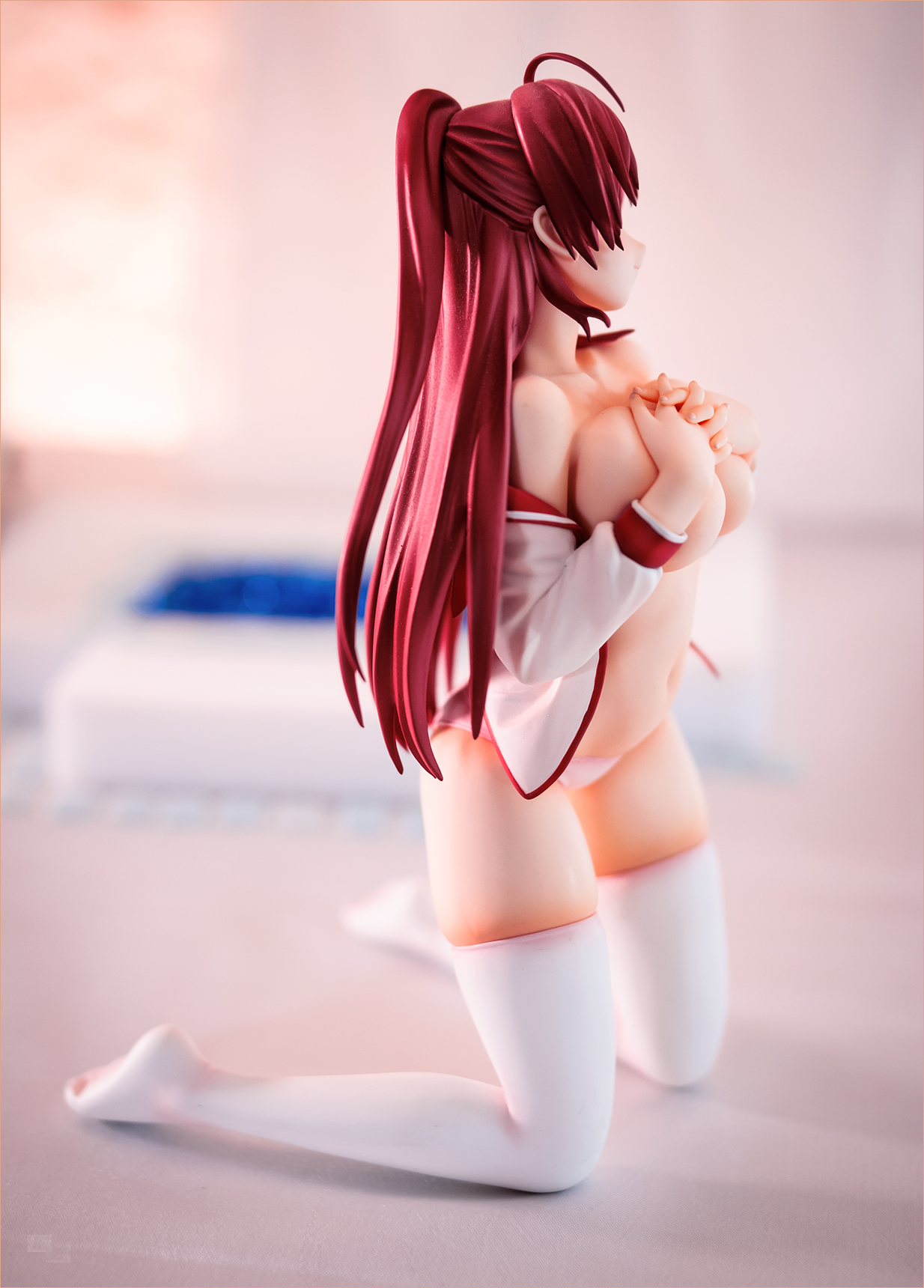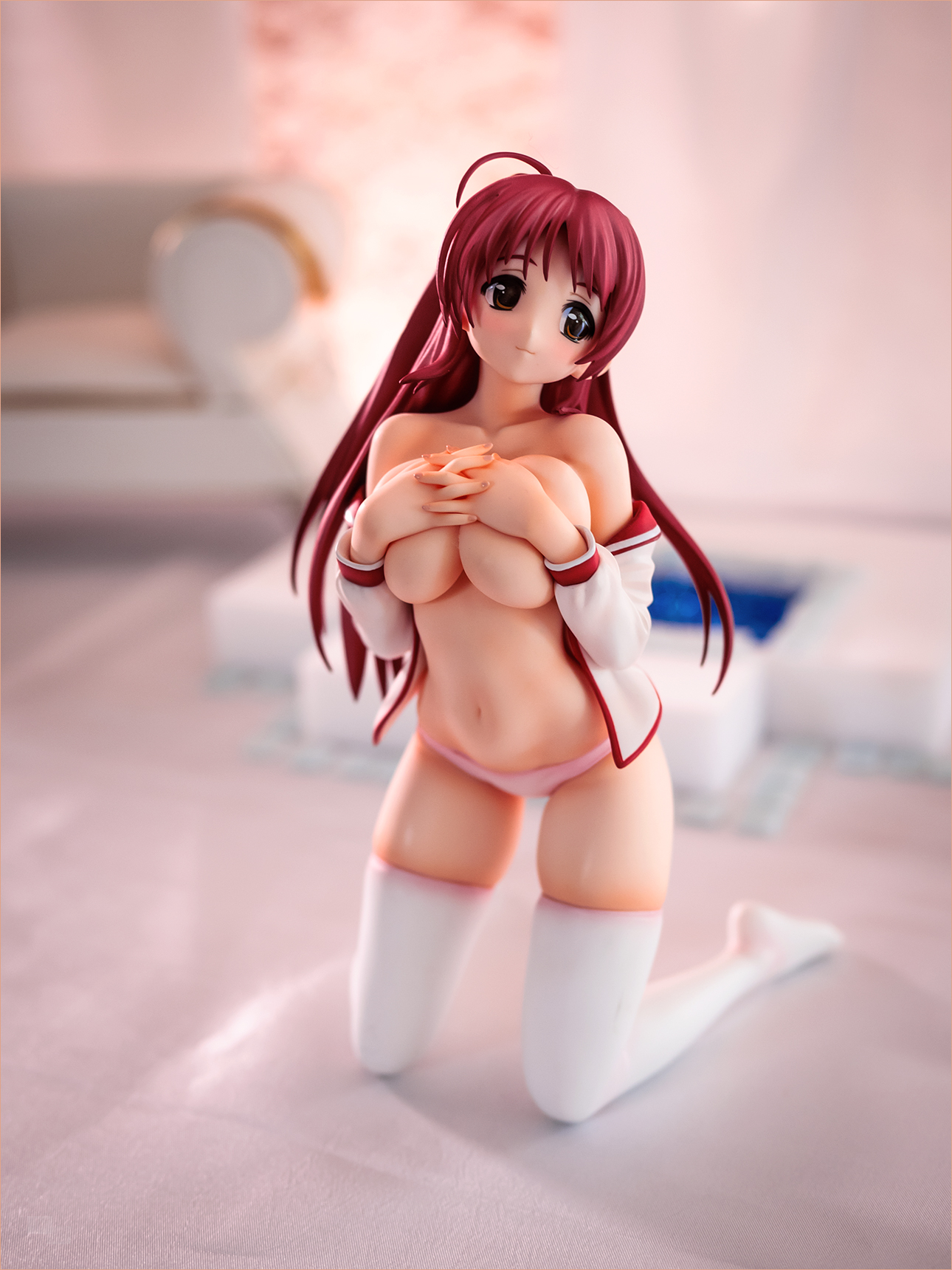 There are around 265 Tamaki Kousaka figures, but from the many of her adaptations, this one is my favorite. Her smooth, rounded face with the very sweet and gentle smile gives her quite different look from the others.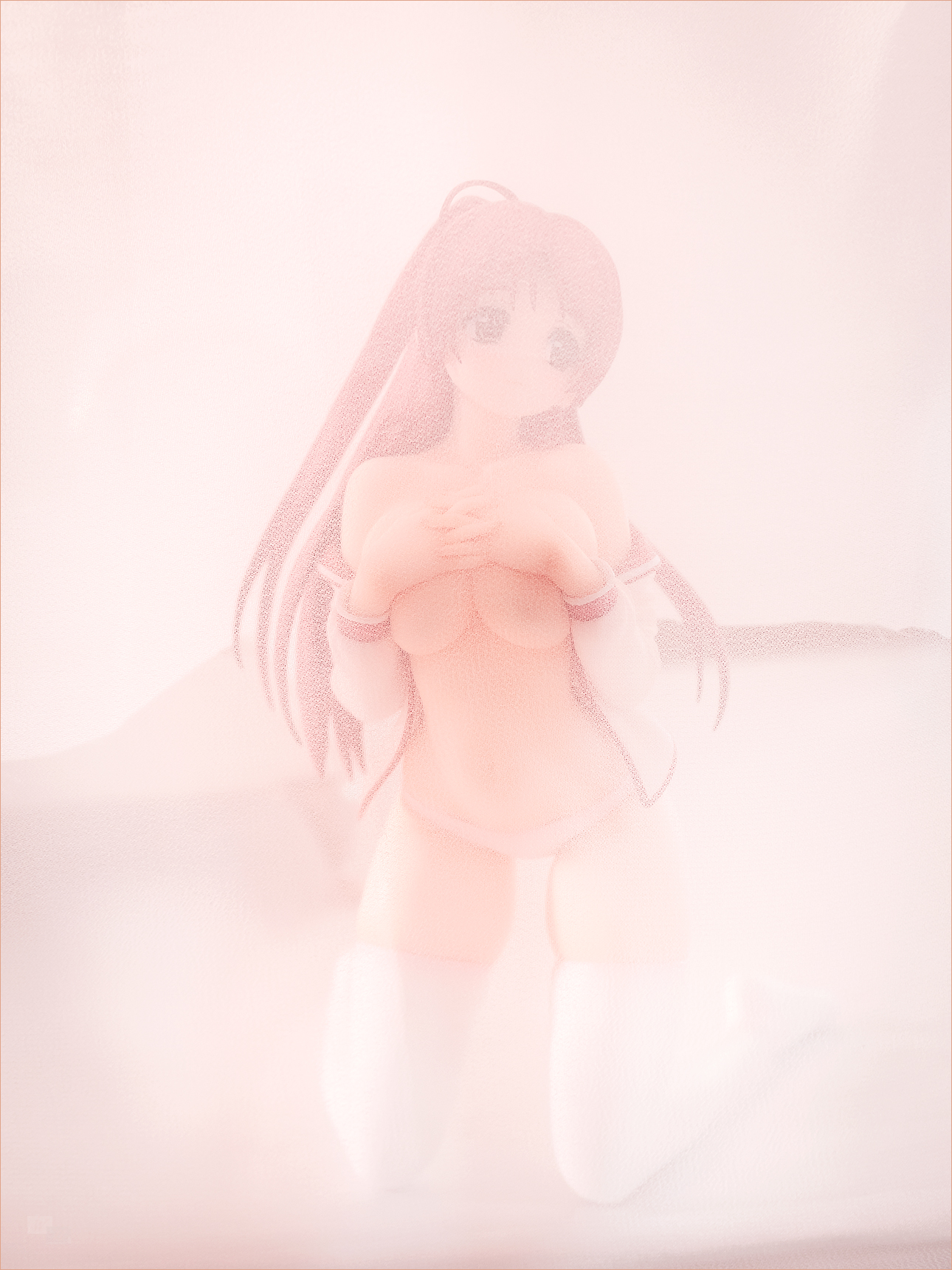 In the To Heart 2 VN/anime Tamaki Kousaka is a childhood friend of the protagonist, Takaaki Kouno. she is the older sister type with a strong personality and determined behaviour. While this adaption of Tamaki doesn't make her look dominant at all with her sweet rounded face and voluptuous curves. The big eyes are following the To Heart 2 design, as well as the hairstyle, the figures hair has a pretty shade of red with twintails at the back and an ahoge on top.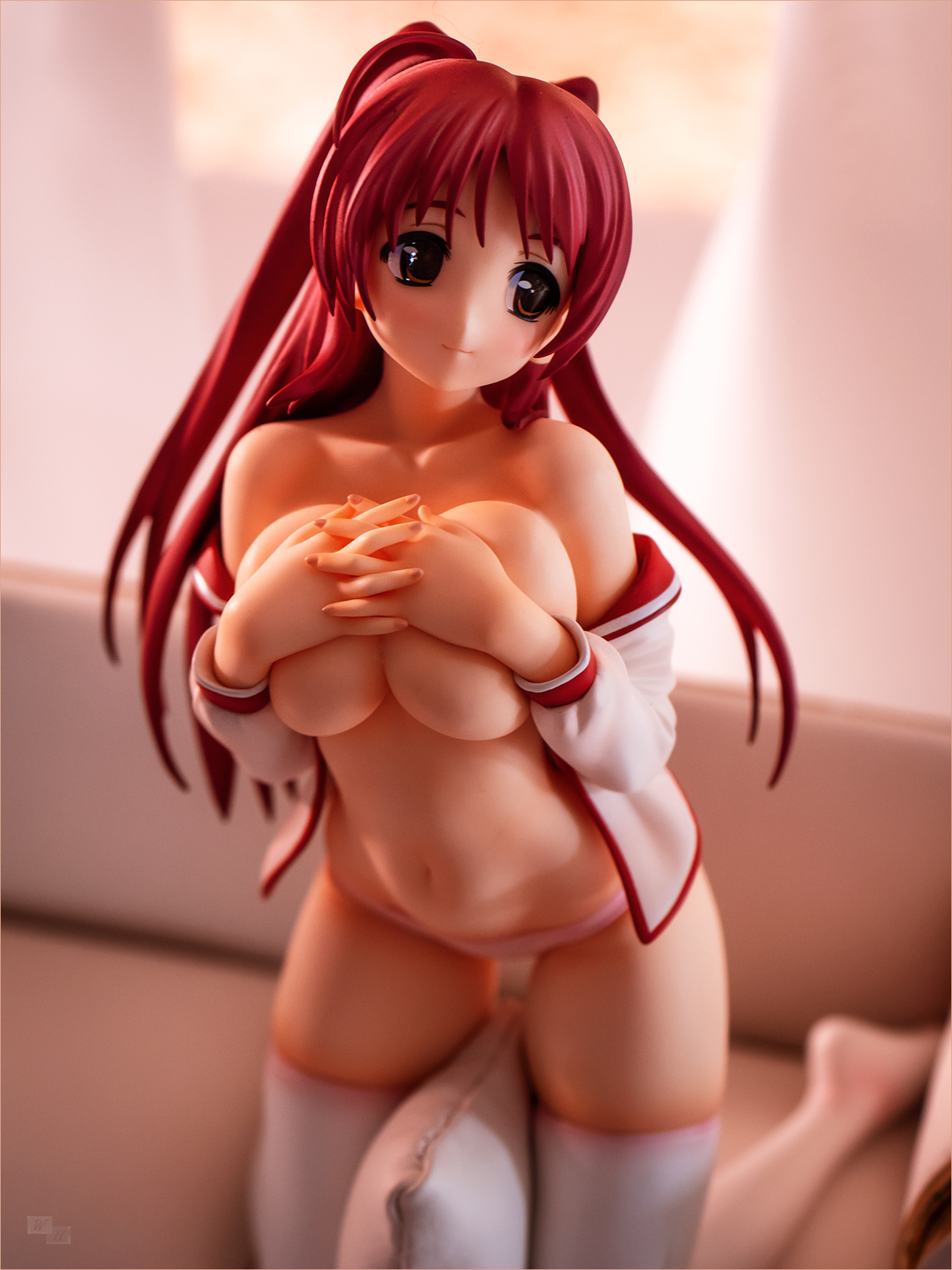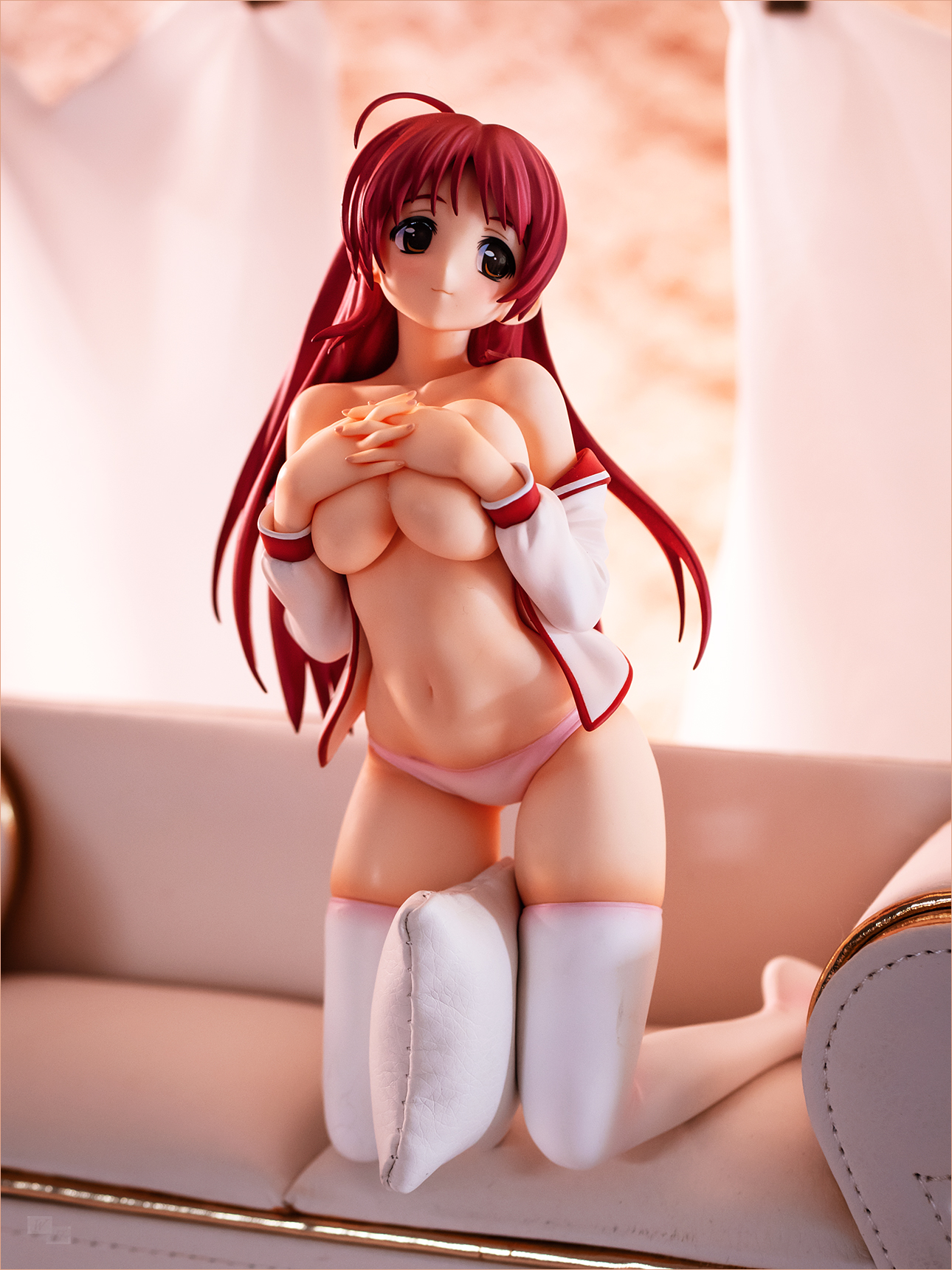 In 2012 my figure photography still was quite experimental and sometimes even clumsy, personally I think I improved over the years. So I wanted to make nicer pictures of this sweet Tamaki Kousaka. For the setup I decided to create a room with curtains and couch. Well, you could also call it a fancy porn set, although that wasn't my real intention.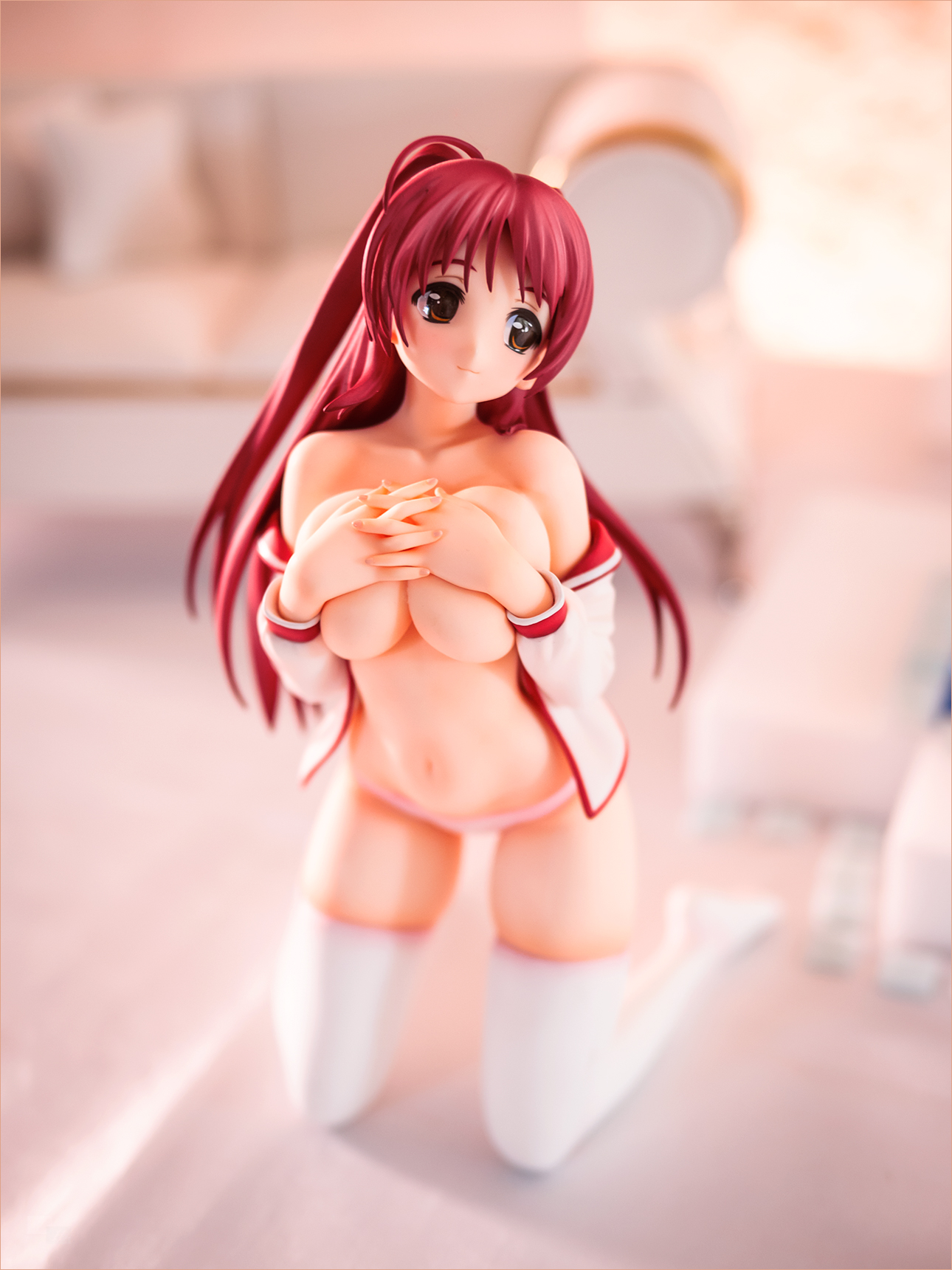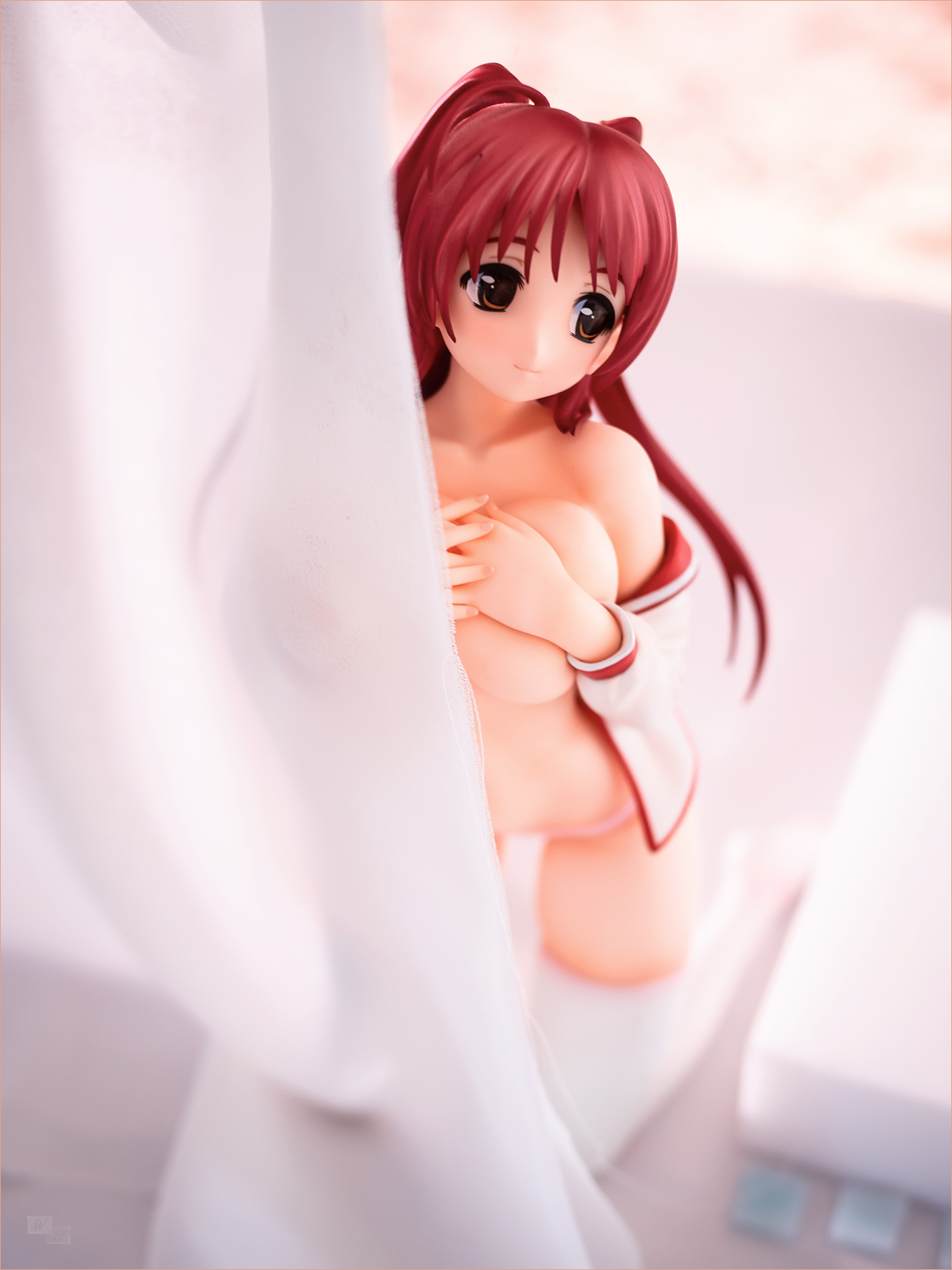 This Tamaki figure has a really nice body with marvelous curves around everywhere where it's attractive with a cute slight stomach and shapely thighs. The figure has nice voluptuous curves or to put it more flattering, soft appearance.
This figure is highlighting the characteristics of an attractive woman, yet she has a certain innocent charm. Her outfit follows a sweet direction with the schoolgirl shirt, white stockings and pink panties she looks youthfully sexy.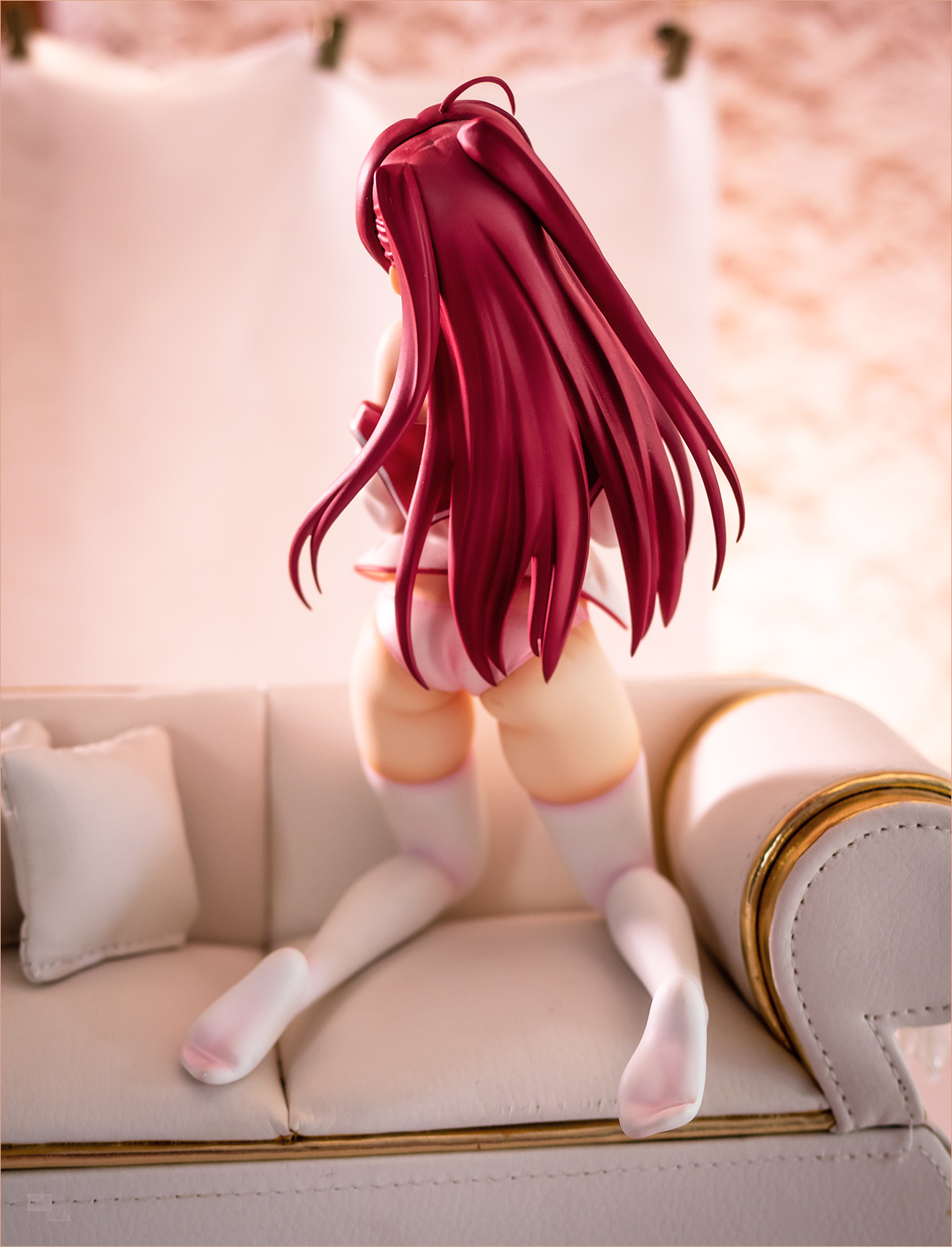 Tamaki has beautiful breasts, nowadays I very much appreciate what might have slightly bothered me a few years ago. I really like how her hands folded above her breasts, the indentations on her breasts give the illusion of softness.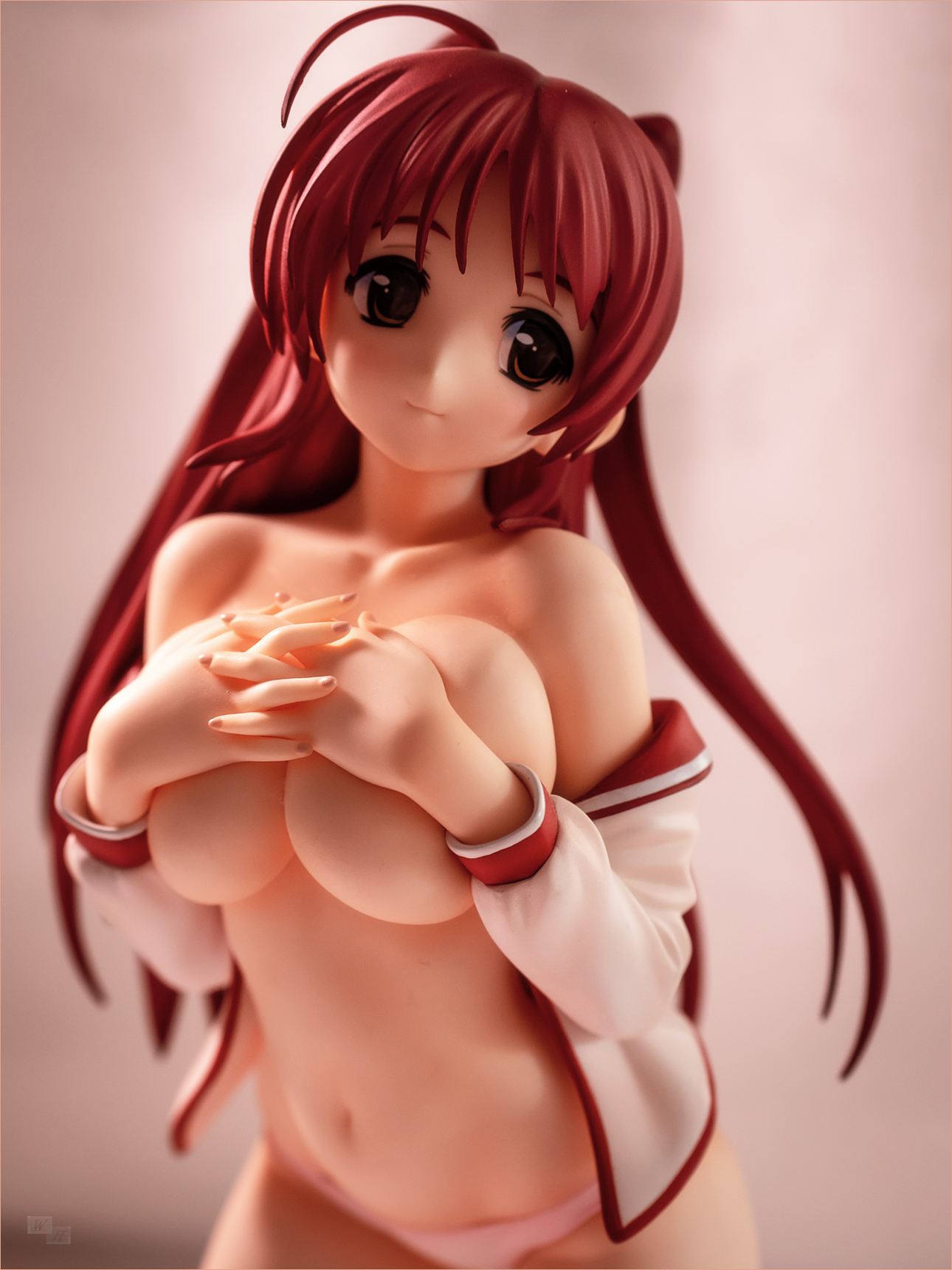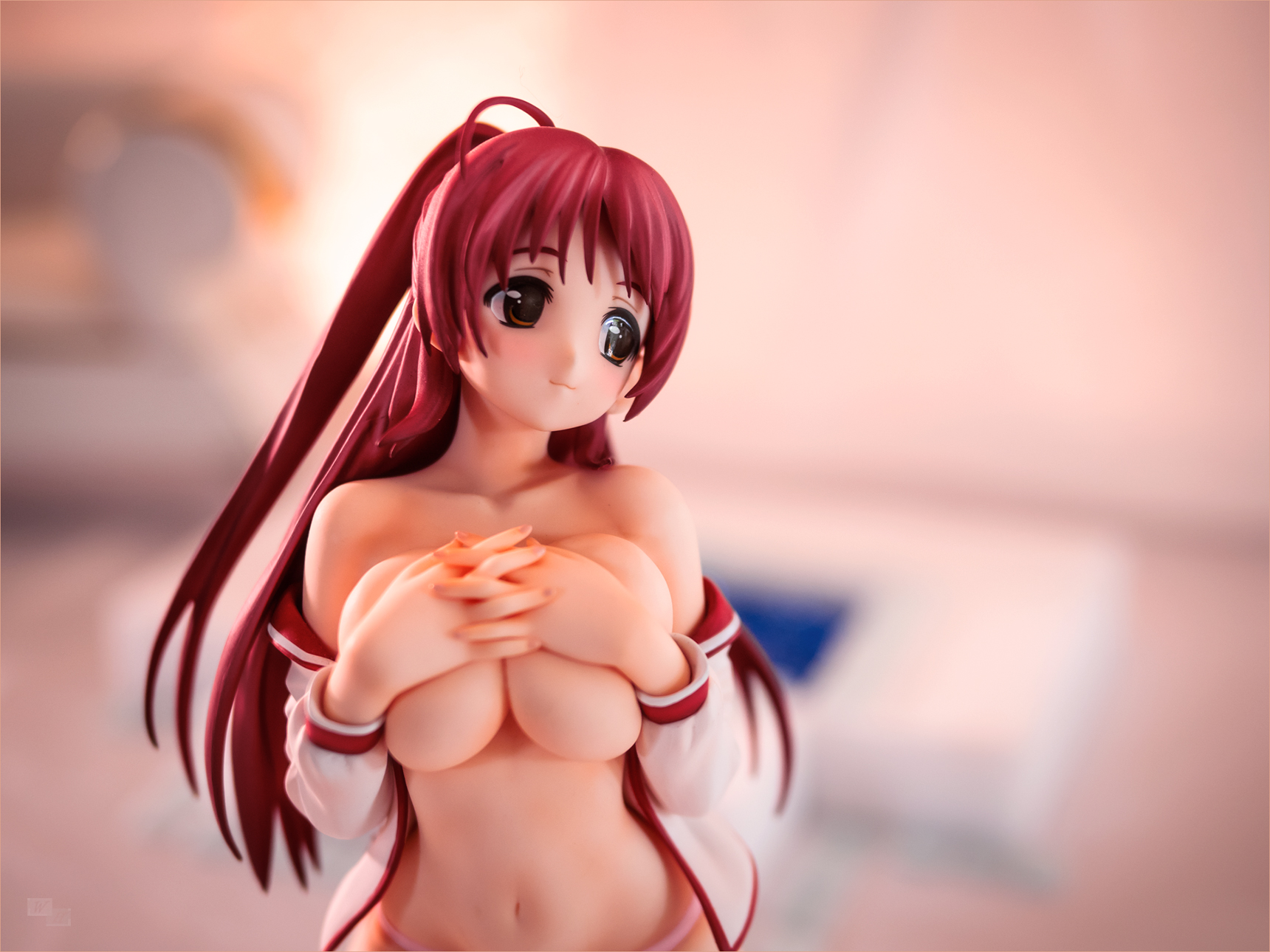 Overall the figures attractive sculpt is very detailed, especially the area around her shoulders with the pretty collarbones is great. She also has very detailed hands, it's really nice to look at her petite fingers and painted nails.
Tamaki Kousaka from Max Factory is one of my all time favorites.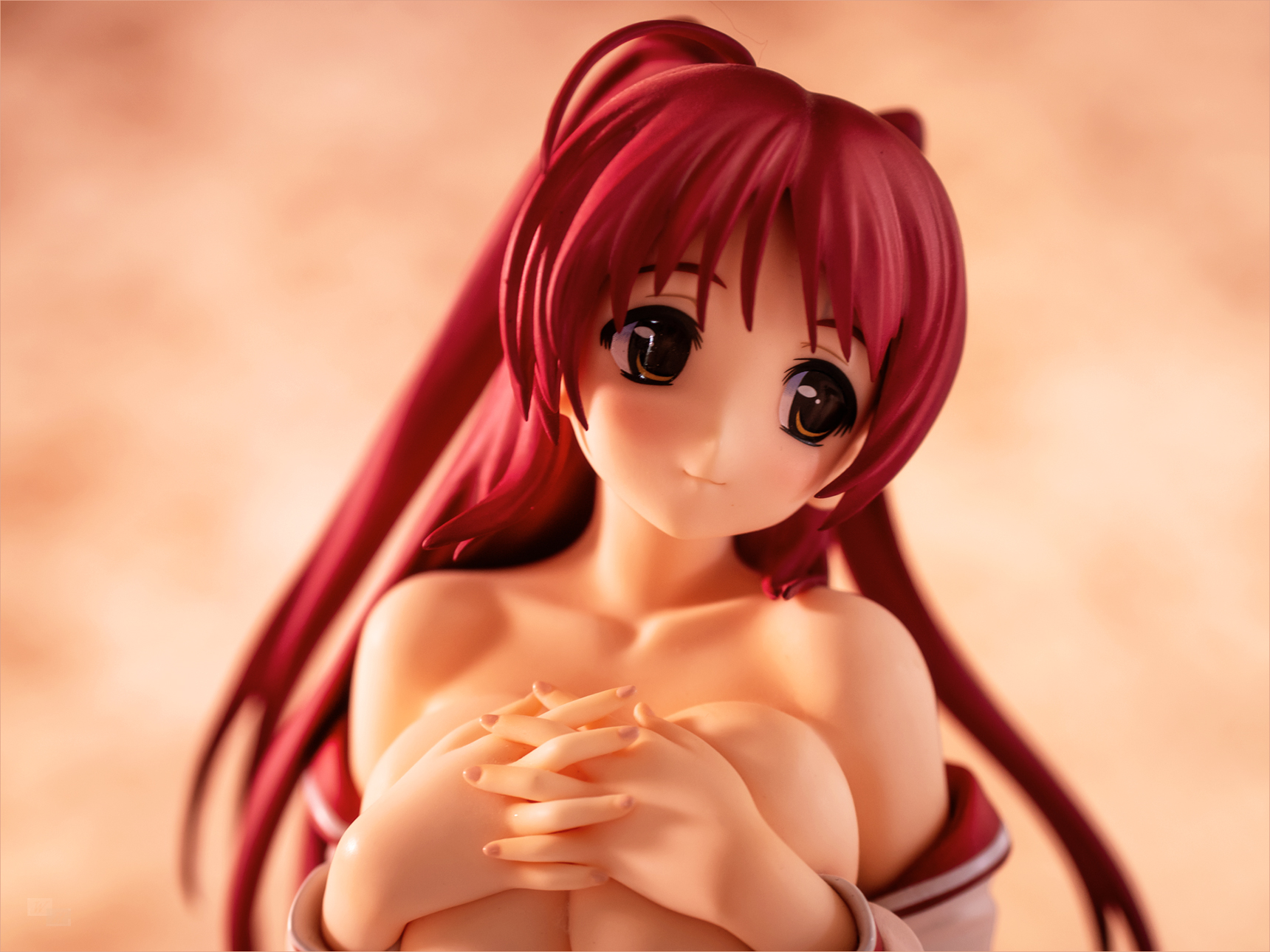 ---
I hope you've enjoyed my new pictures of Tamaki Kousaka from Max Factory, below I've listed all of my
"A look back" posts in case you are curious about more figure photography of my favorite figures like that.