Today i will show you a figure made by Kalmia Project, its the very adorable Kotori, Takigawa Kotori. A character from the visual novel Nanairo Reincarnation, nicely illustrated by Sumeragi Kohaku.The figure with the enchanting smile was sculpted by Yadokari, Kotori Takigawa was released in early May 2017, she is scaled 1/7 with a height of 230mm.
She is not my first figure from Kalmia Project, earlier this year I reviewed the Pin Up Girl, which is also from their Magic Bullets line. What makes this company interesting for me are their choices of not so well known, but appealing source material to adapt their figures from. I was really drawn to this cute Takigawa Kotori figure ❤️❤️❤️.
On a personal or rather technical note, I wanted a new camera since ages and so I recently turned my back on Sony and the DSLR world, the pictures of this review were taken with a Panasonic LUMIX G DMC-GX8, a micro four thirds, the differences in size and weight are quite amazing on first impression it's a cute camera. The petite black lady does a great job so far with taking figure pictures and pictures of my dolls. My first lens of choice was the H-HS043E.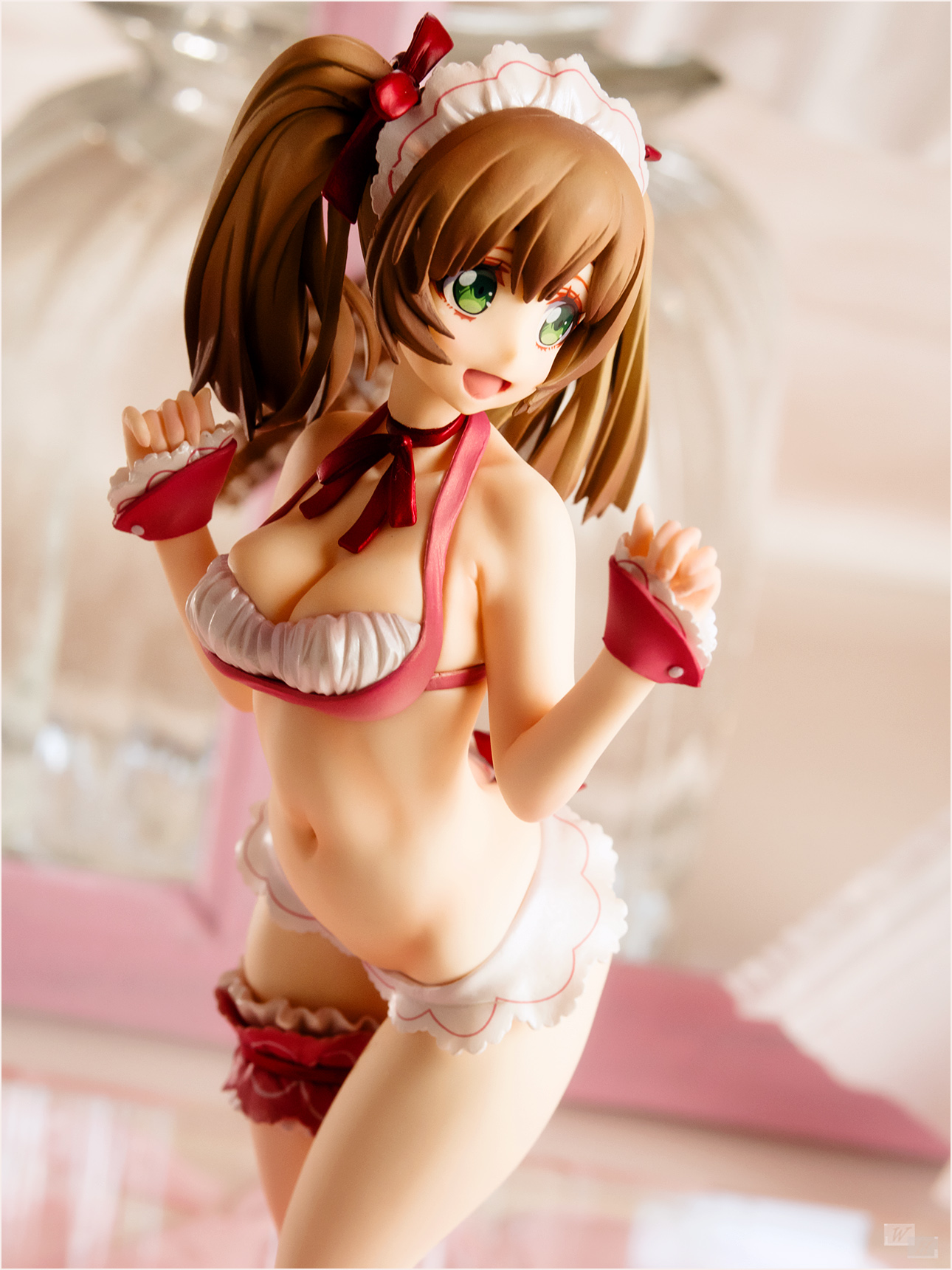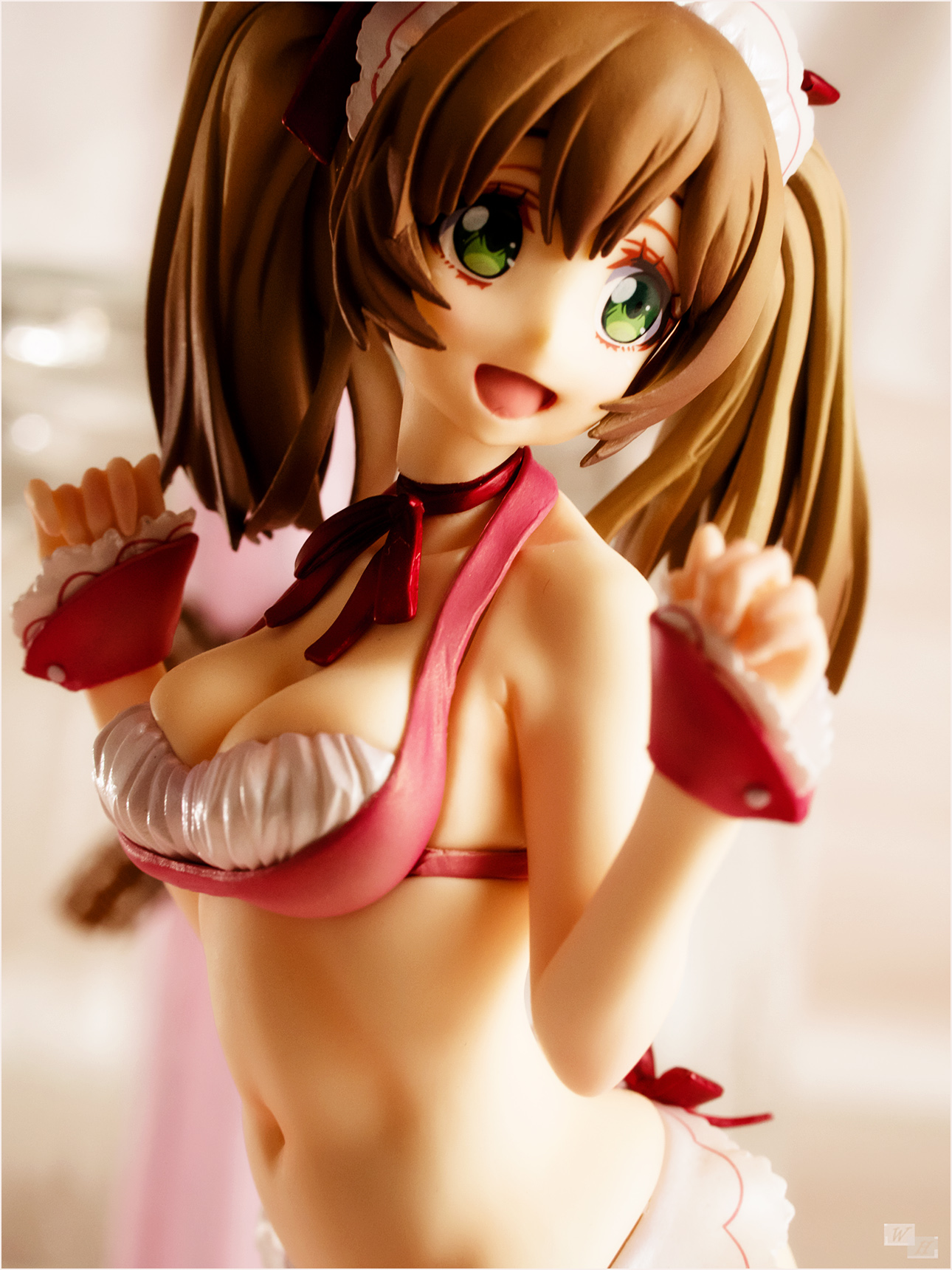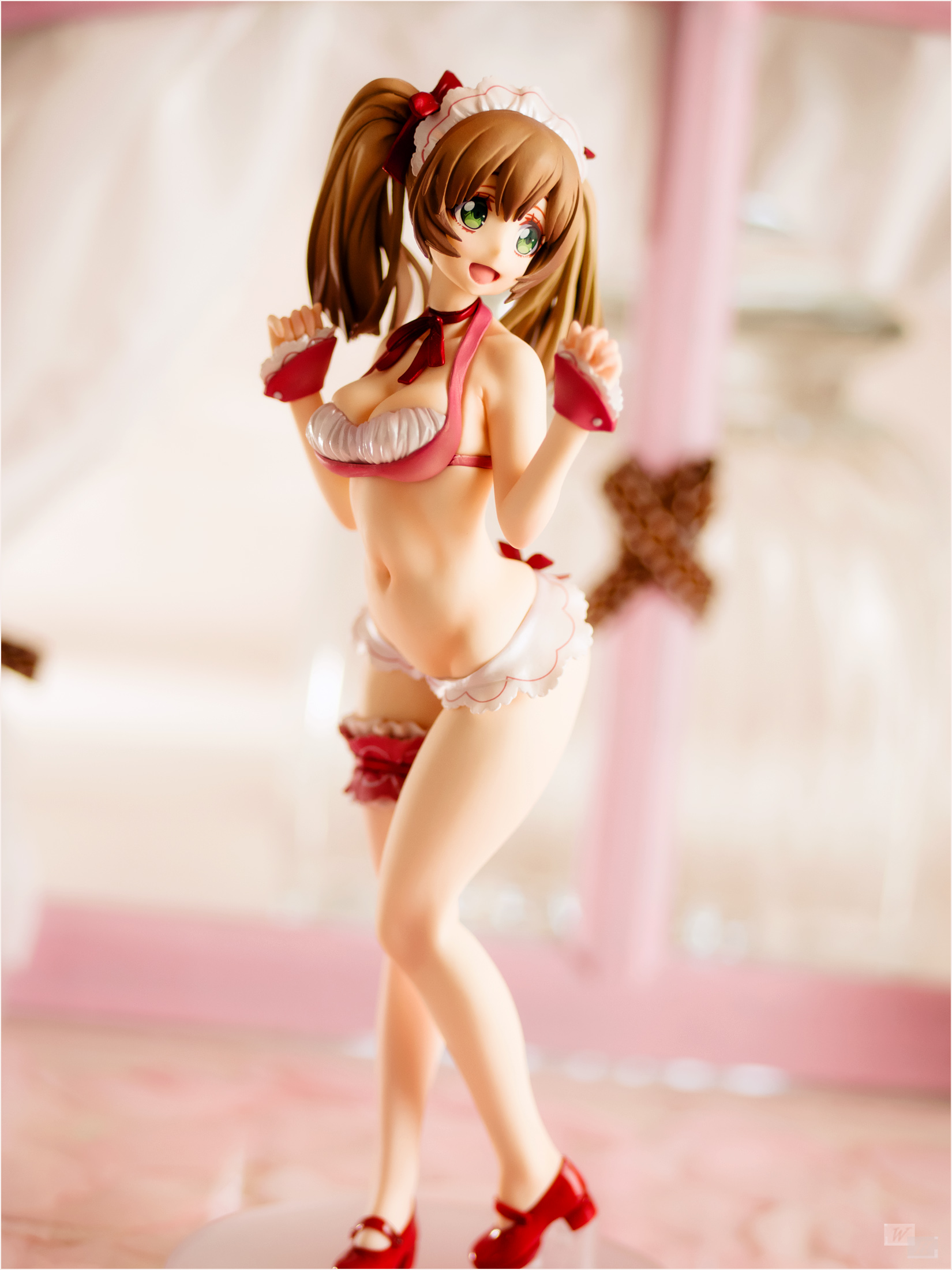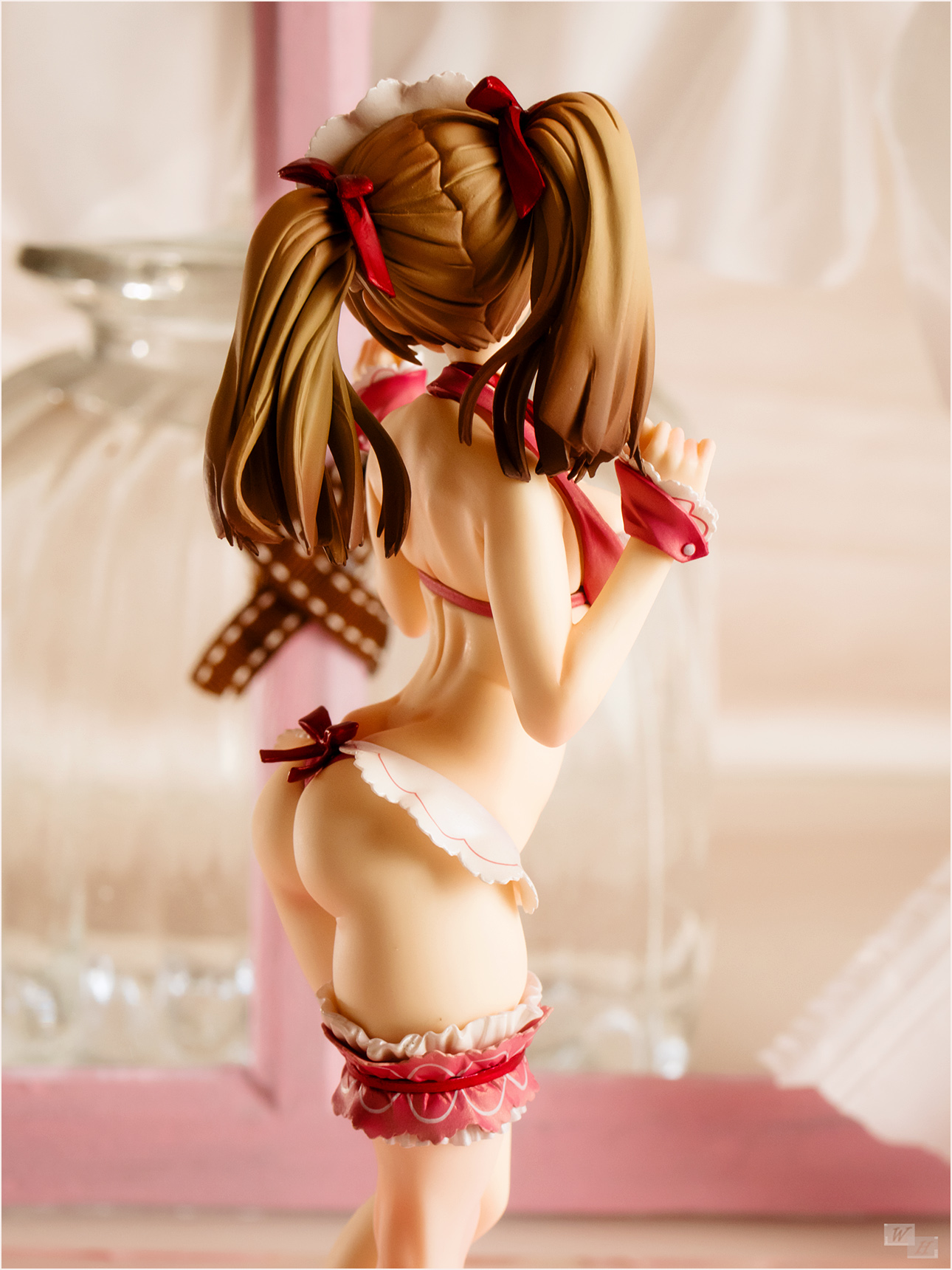 Now back to todays truly adorable figure, Kotori is a character in Nanairo Reincarnation, I haven't started playing it yet, so I only have limited knowledge about her character, as you can actually tell from her appearance, that she is a deredere girl, sweet and friendly. The open mouth underlines her cheerful appearance and atmosphere.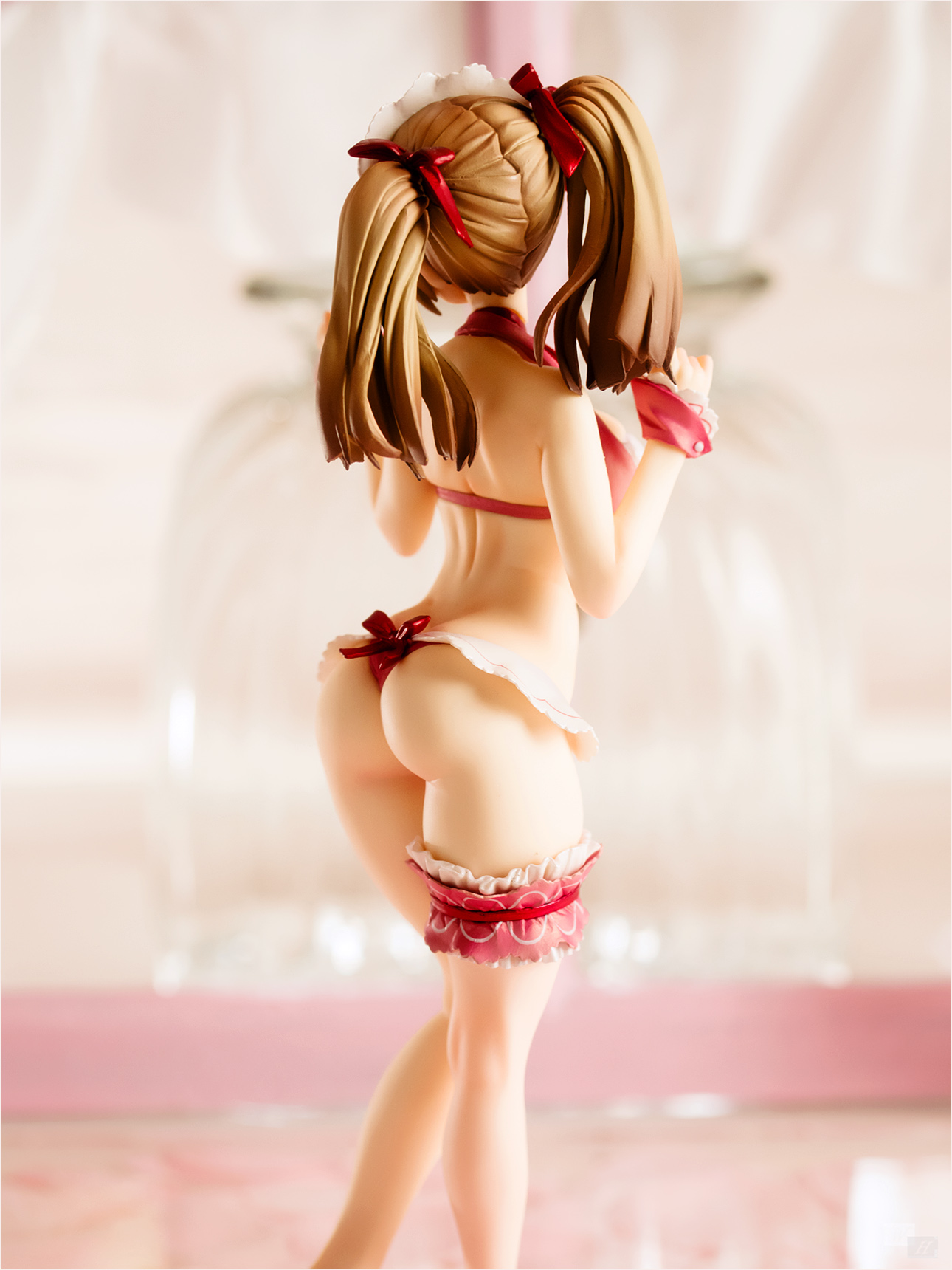 Kotori sports a short twintail hairstyle in a natural brown color, it's a nicely sculpted and it's a very cute hairstyle with the strands that are covering her forehead. The hair decoration reminds me of Alicia Melchiott from Valkyria Chronicles, although Kotori has the cuter one. The detailed facial expression also indicates that she is a character based on a VN. The figure shows a cute smile with her green and sparkling "VN eyes" based on Sumeragi Kohaku's pretty design.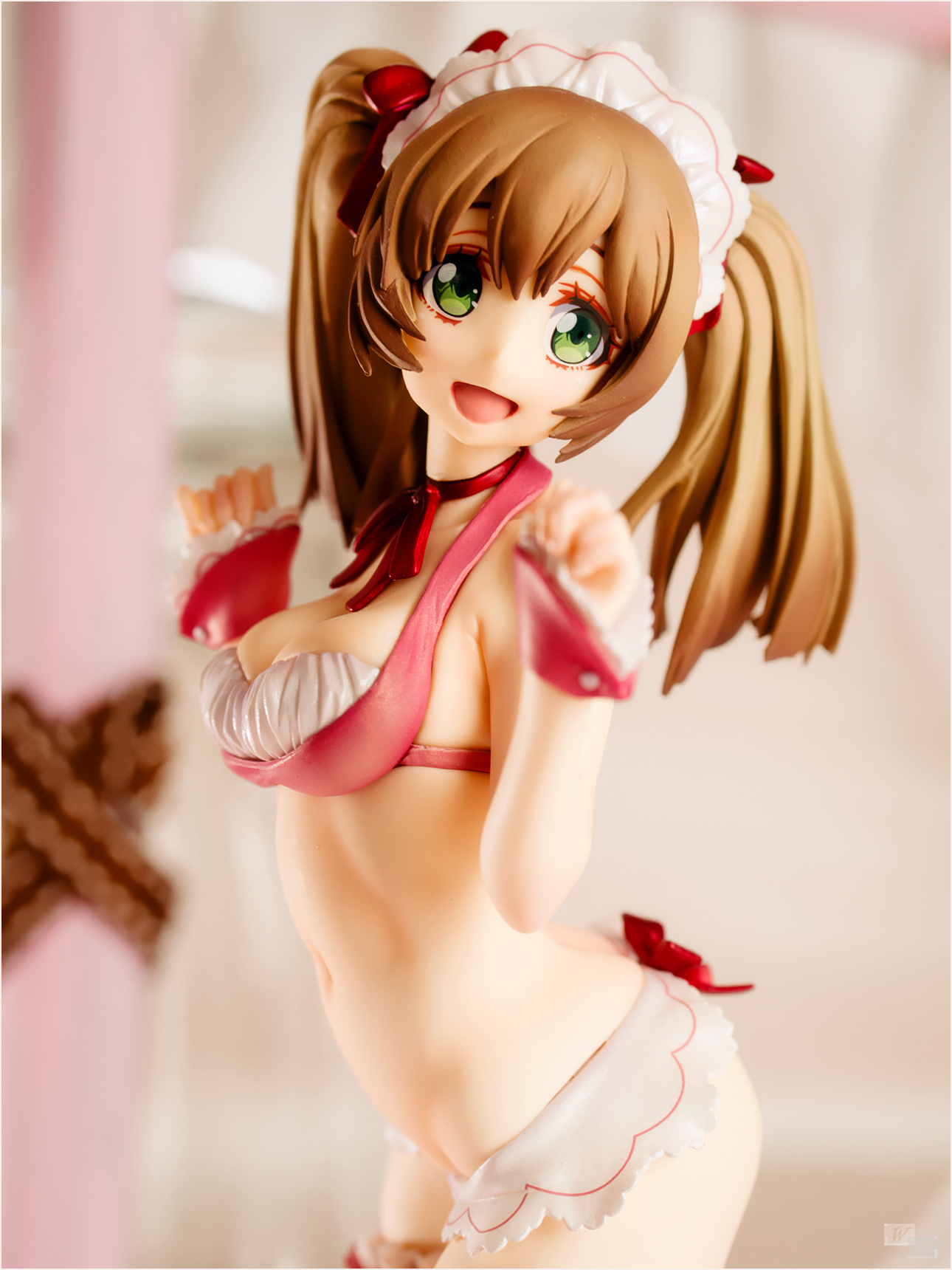 Kotori is a relatively short, slender and petite schoolgirl, in her revealing waitress outfit it's noticeable that the girl isn't what I would define as skinny and I really like that fact, she looks very attractive with the softly sculpted body of hers.
I like her legs with the well defined thighs, the transition from there to her butt really looks great, for being a petite girl Kotori has an beautiful round butt, in my opinion it's one of best figure butts I've seen so far, awww it's so marvelous.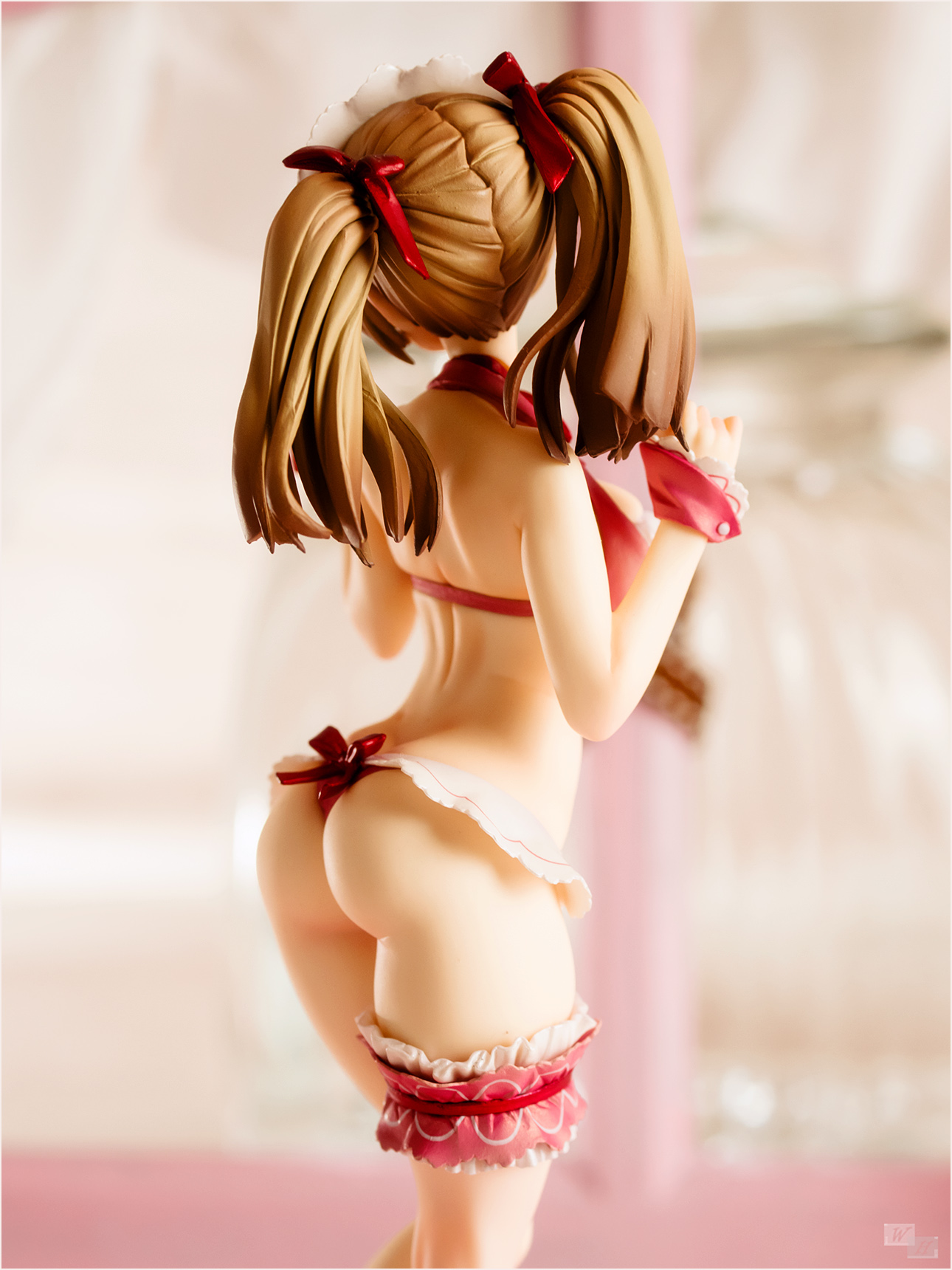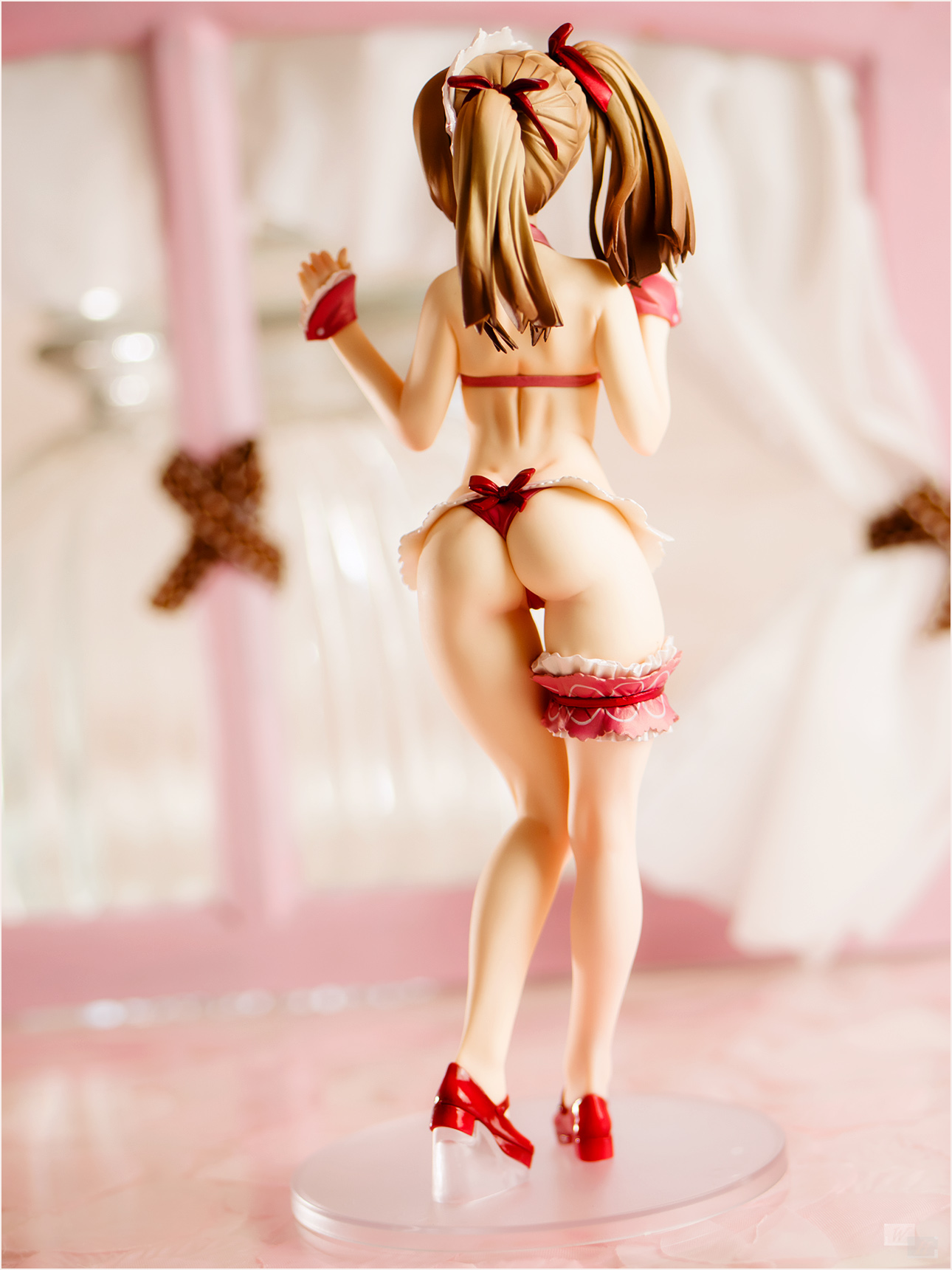 The cute figure has a nice  modest bust, that isn't small nor too big, on figures I don't really mind too bîg, as you might have noticed when following my blog regularly. with her top on she has a nice cleavage, but Kalmîa Project's Takigawa Kotori also has a cast of option to expose her beautiful boobs, the shape is quite nice as well as her nipples.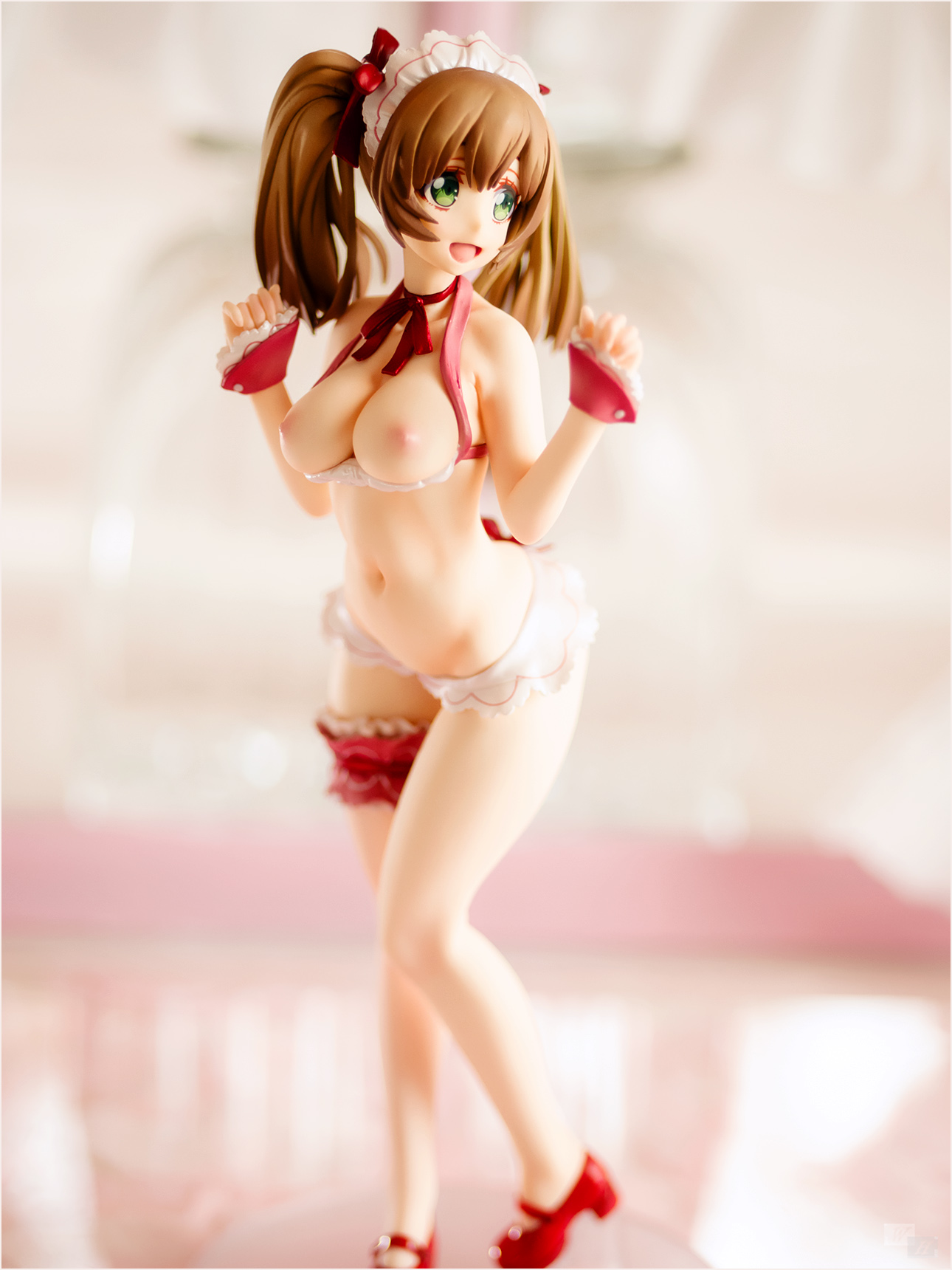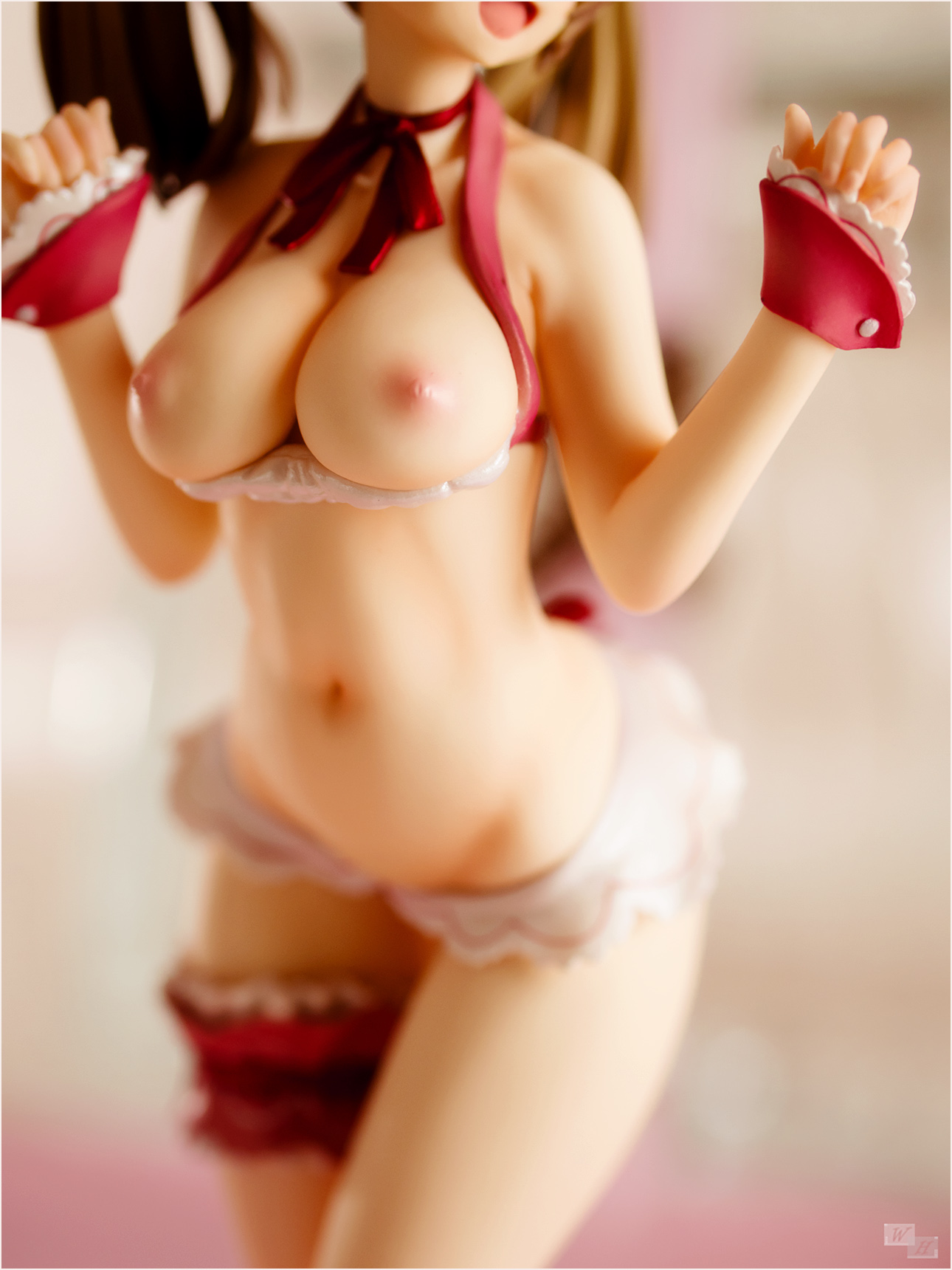 Kotori shows what she got in this figure adaption, the outfit of the figure is actually as sexy and revealing as ït's cute, a kind of underwear and incomplete waitress uniform, she also wears a thong with a cute red ribbon and frilly decorations in innocent white at the sides. A big, prominent garter is wrapped around her right leg. Her red shoes have a quite adorable design with the short heel is not so tantalizing which underlines the young deredere characters appeal.
Final Words
Kotori Takigawa turned out to a nice figure and was worth the purchase. She wears a cheerful and sweet expression with lovely and lively green eyes. She has a nicely articulated pose, that accentuates every part of her beautiful petite yet womanly body. A highlight there is definetely her firm round butt. With her skimpy waitress outfit, she certainly has a fanservice oriented design, but also distributes a cute and fluffy atmosphere. With her visual appeal and above average quality she is a convincing figure made by Kalmia Project, I'm curious to see more figures from that company.