Nisei Muramasa – Soukou Akki Muramasa from Wing
This figure of Nisei Muramasa was manufactured by Wing, it has been released in February 2021.
The character is based on Soukou Akki Muramasa, a VN which features mecha and dark fantasy elements, it was released in 2009 and had it's 10th anniversary not long ago. In July this year JAST USA announced a english version of Soukou Akki Muramasa to be released. The figure is scaled 1/7 and measures 24 cm in height.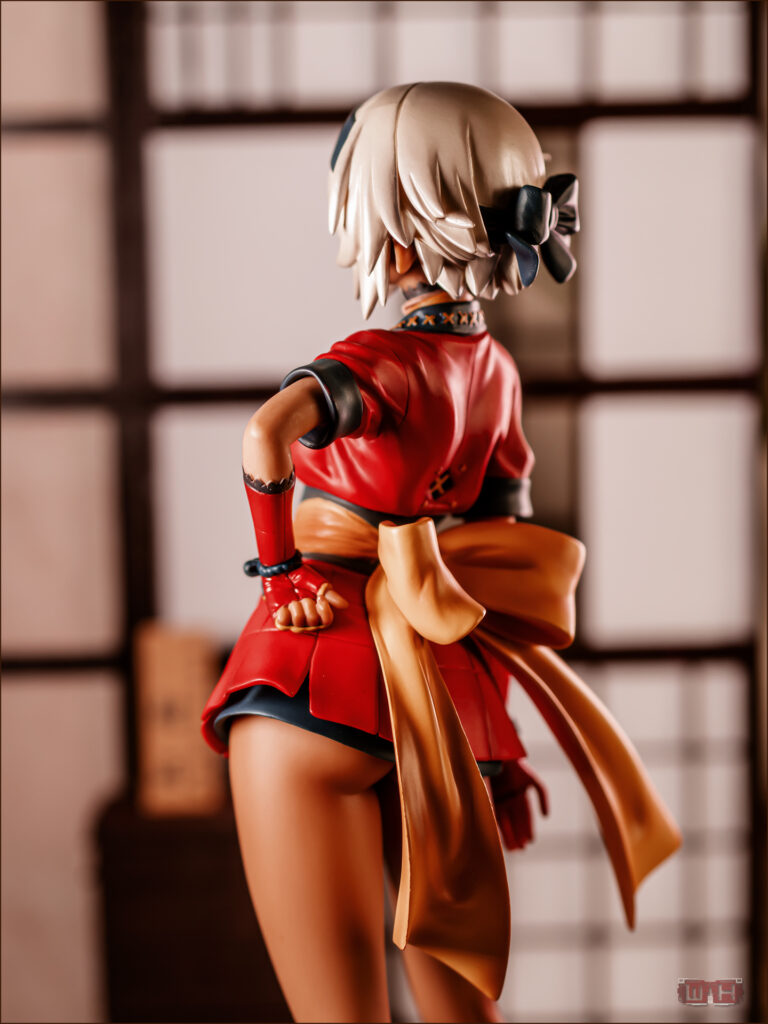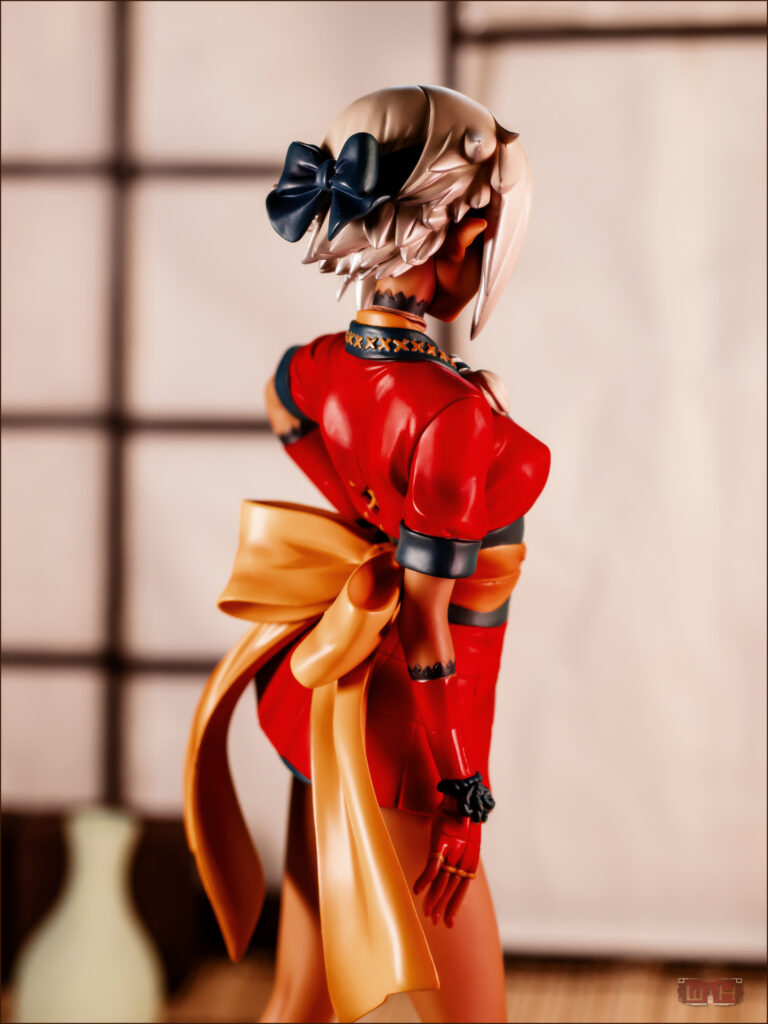 Her outfit follows a traditional design, it reminds me of Samurai Girls. The legs are long and the skirt very short. The figure follows a sexy direction. She has an alternative faceplate, a very expressive facial expression, while the standard expression is stoic and pretty. The other expression is more like Nagatoro, flirty, hot and fierce.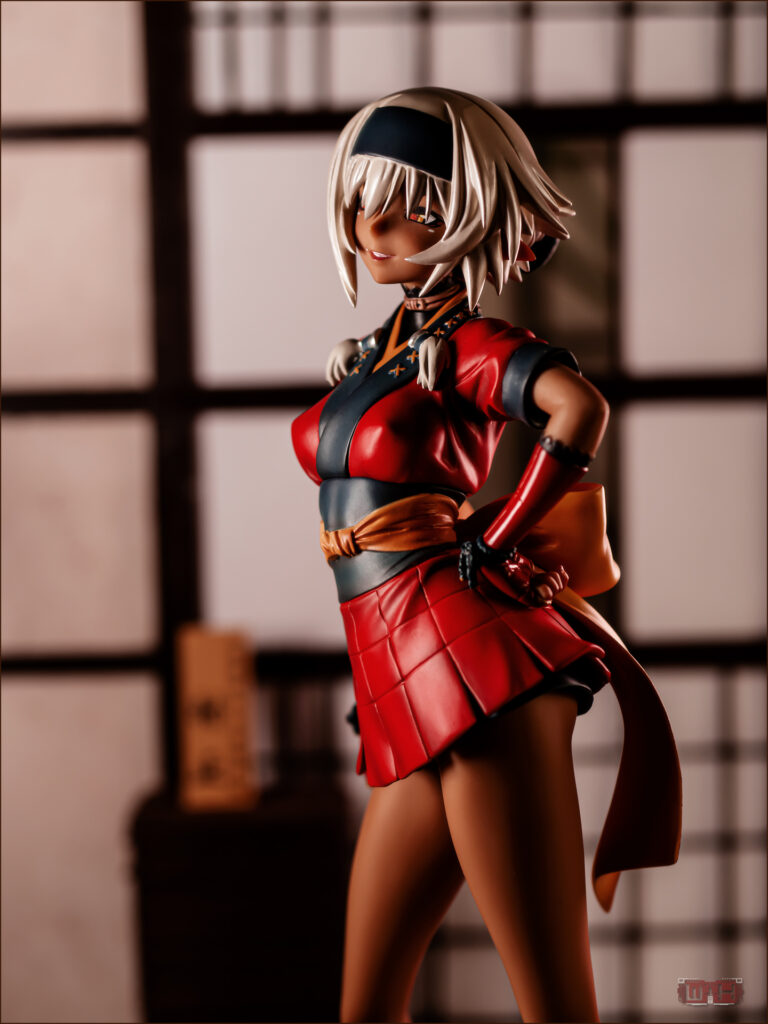 Even though I literally know nothing about this VN, except that it's really edgy and grim.
The distinctive style from Namaniku ATK is just so good. I have 2 more figures based on Soukou Akki Muramasa, Sansei Muramasa and Ashikaga Chachamaru.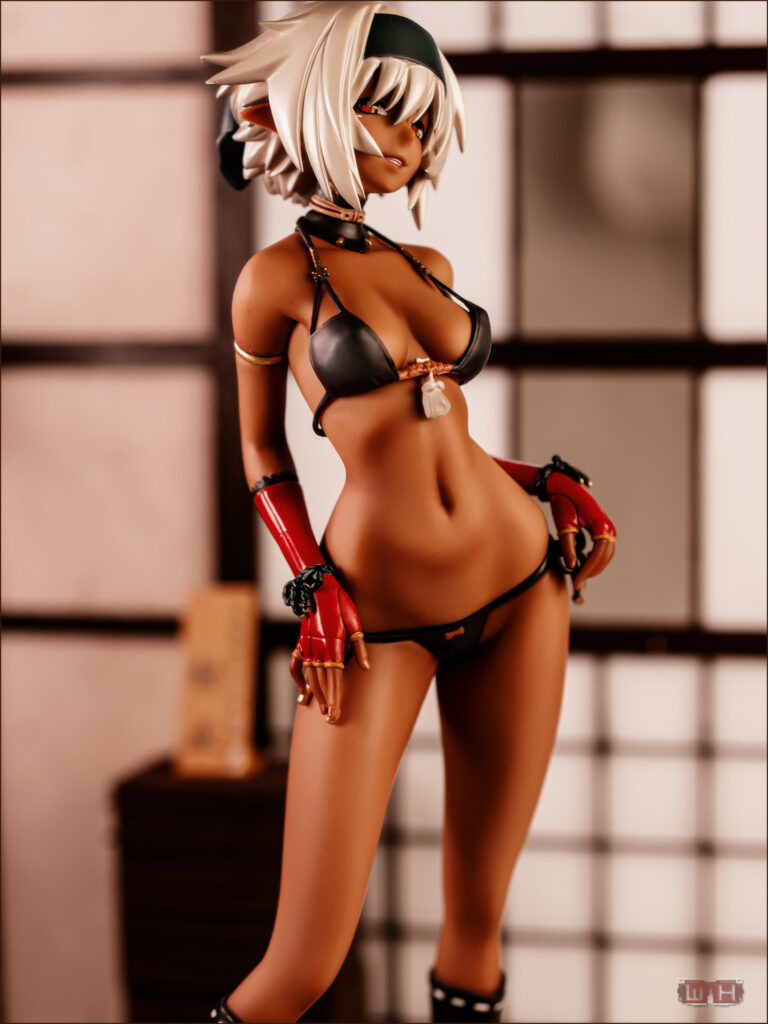 The figure's face is pretty, the sexy expression is especially nice with this arrogant smile and slanted eyes. Whatever expression you choose, the amber colored eyes of this figure are really beautiful.The figures default outfit is this striking red yukata spiced up with samurai like design elements.The hairstyle is a pretty bob, painted in metallic cream white color, it features a deep hanging fringe and many pointy strands of hair, the broad, black bandana is really cool.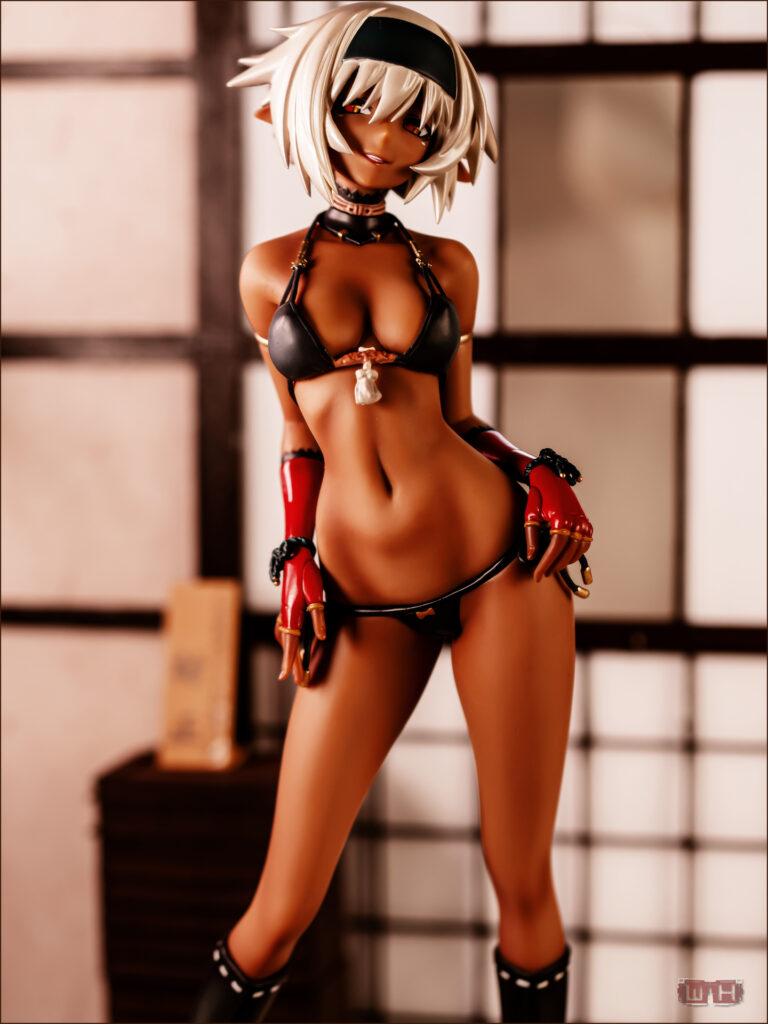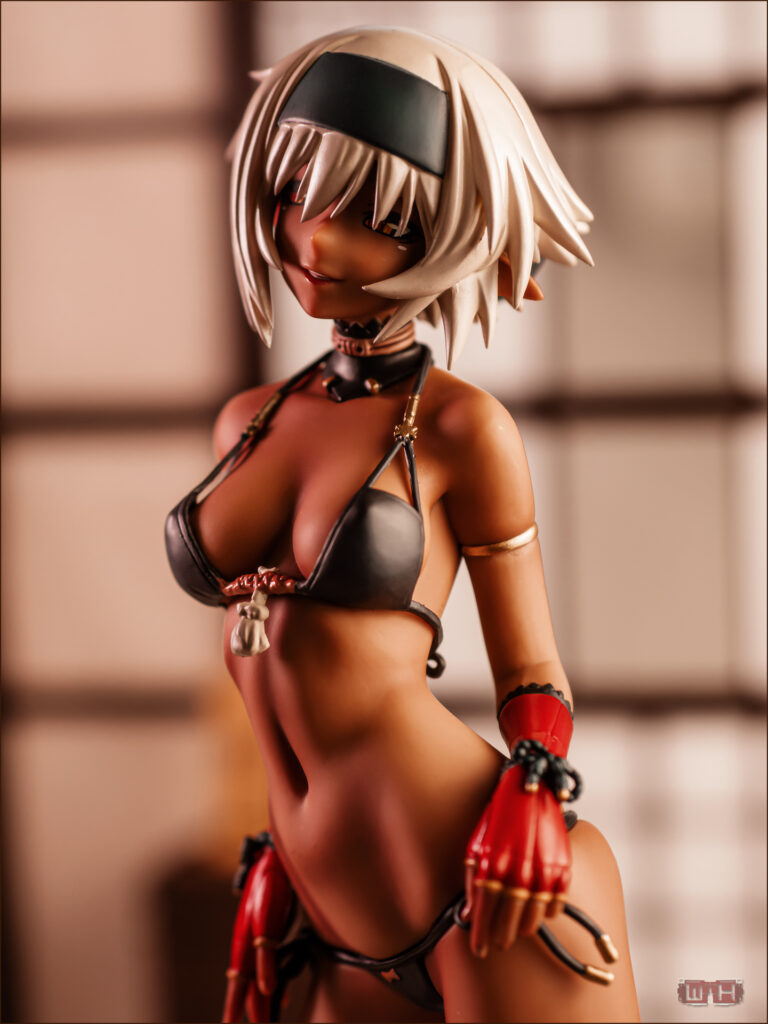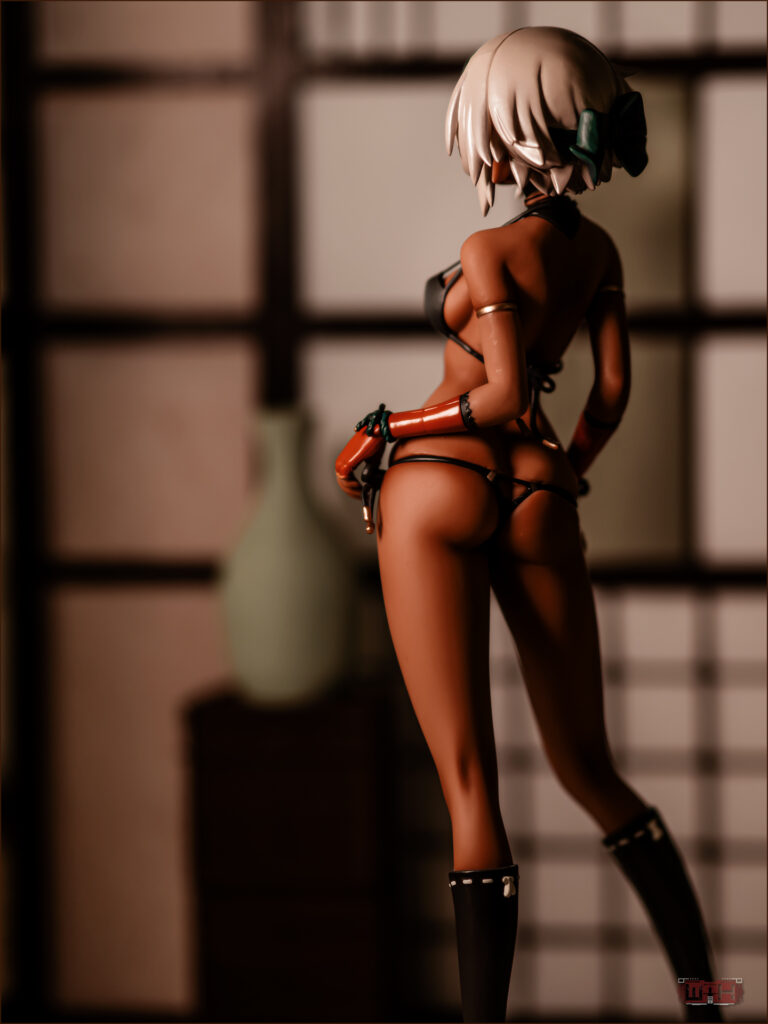 This figures looks like a sporty woman, she is skinny, but with well defined muscles, is someone of you familiar with Non Non Summerjack? yeah she is as trained as her.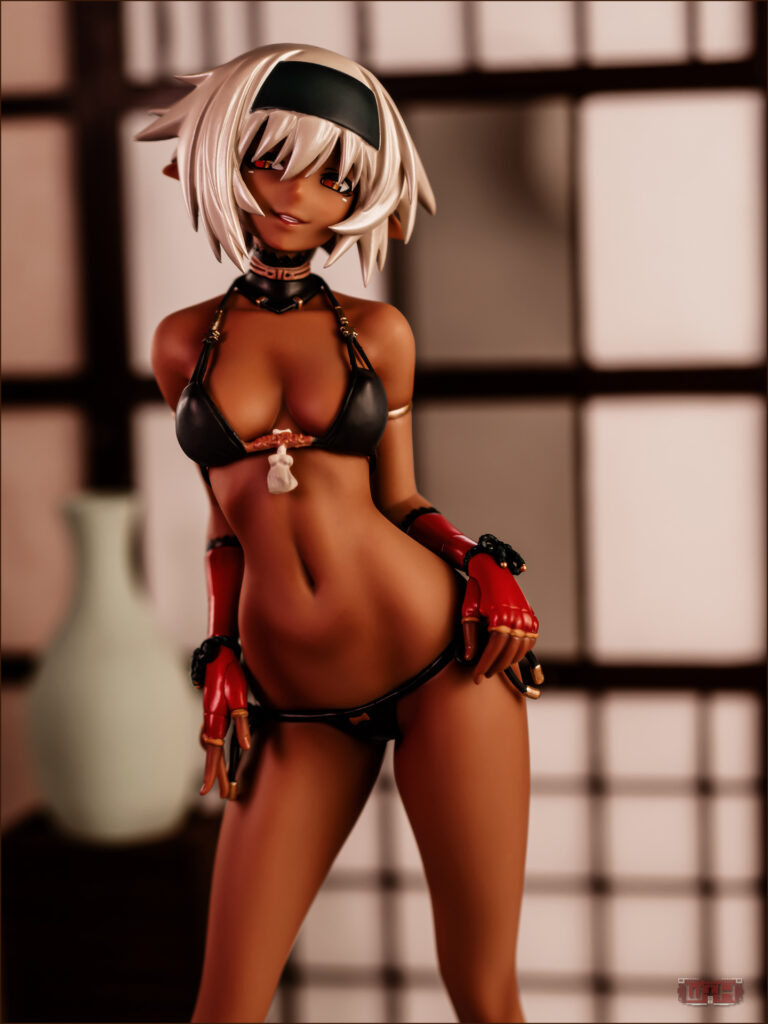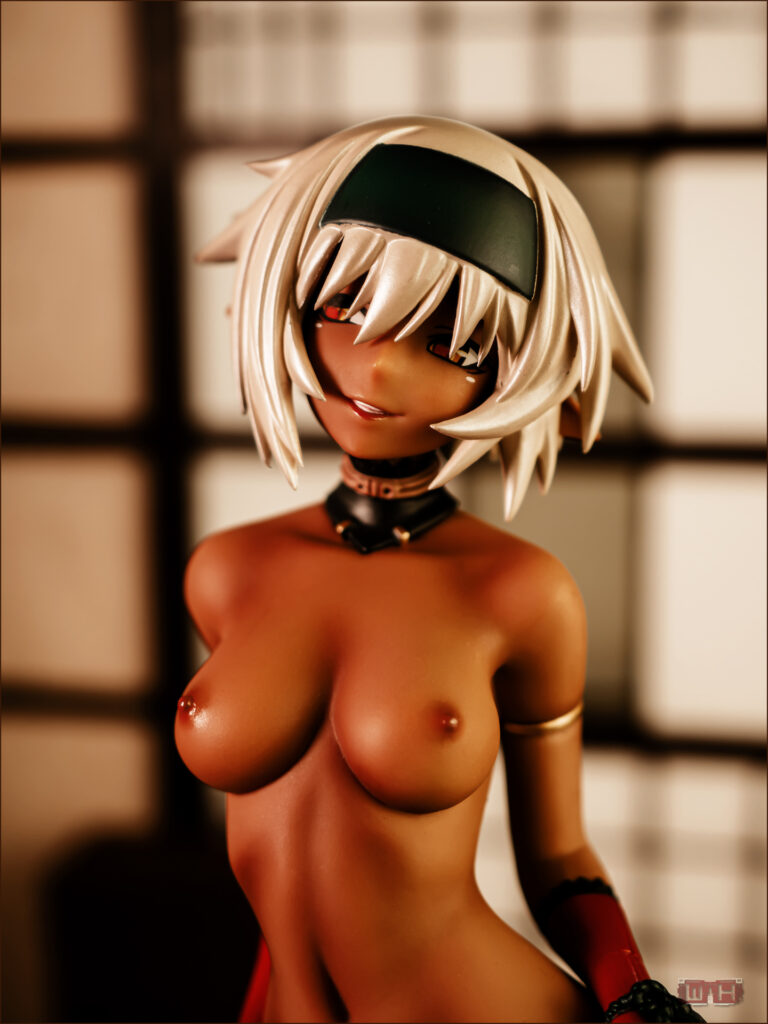 The tight hugging top part looks good, the breasts underneath look really nice, the little details like the stitches around her collar, make the outfit very interesting. I also like the square patterned lower part of her dress from the back view – it scarcely covers her buttocks. The orange ribbon around her waist is cute and feminine, It resembles wings from an insect. I'm also a fan of the stunning battle gloves, well she looks like she totally could kick some ass.
Nisei Muramasa has a cast off feature, as second display option you can turn Nisei into a bikini lady or even topless when you feel like it. I actually prefer the black bikini, but I also think that the dressed option is great. Nisei has very long legs.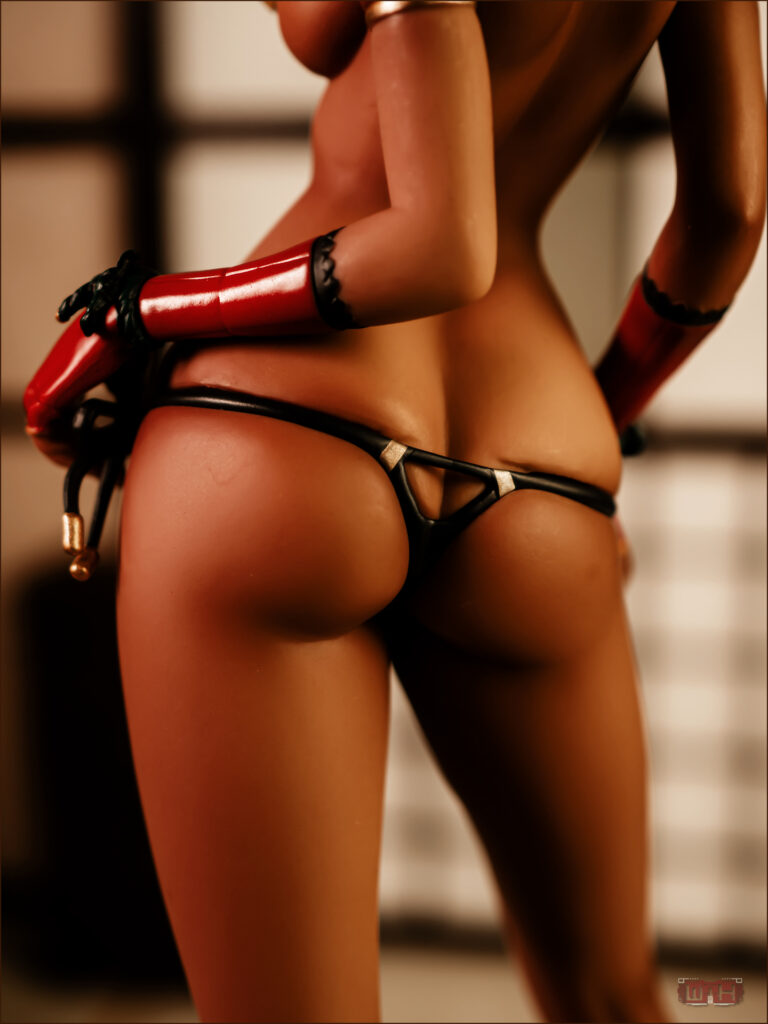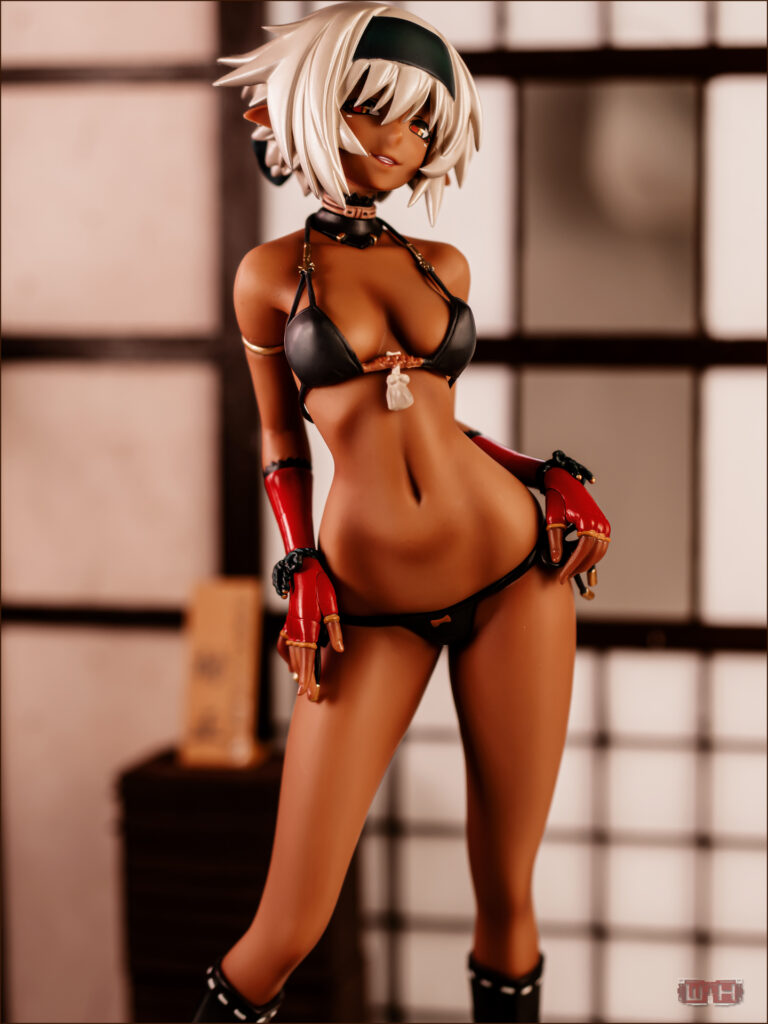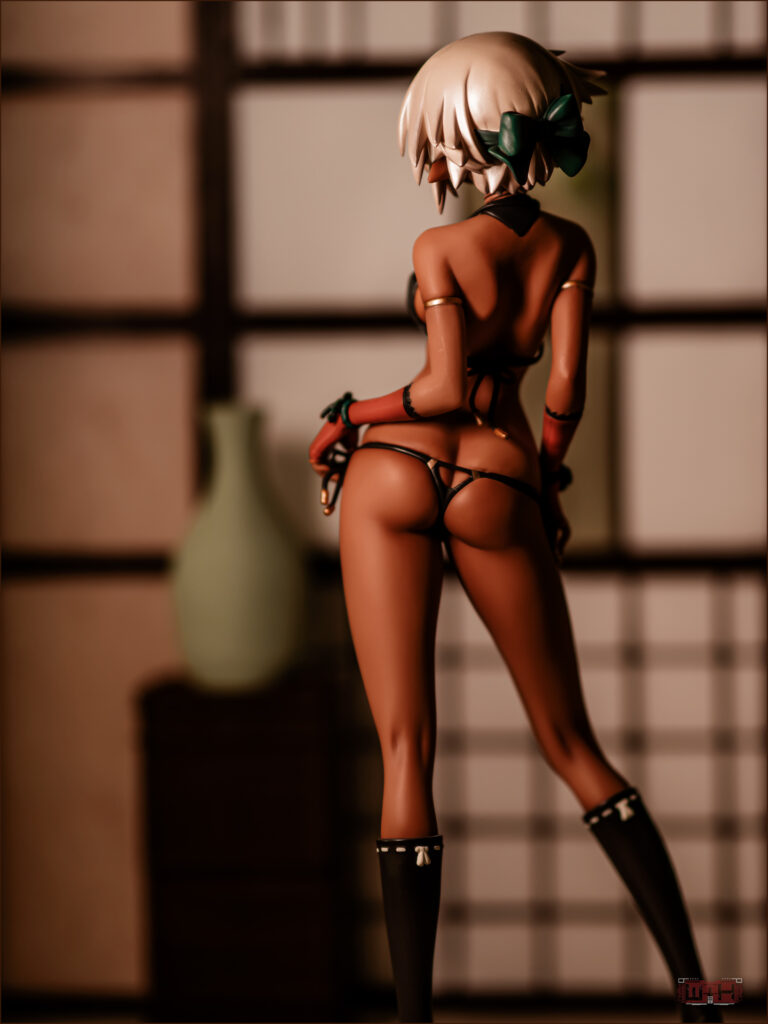 Compared to her daughter she has smaller, although nicely shaped boobs and a small butt, generally I prefer more of both, but Overall this stuff doesn't dwarf the creation of sculptor Eriko.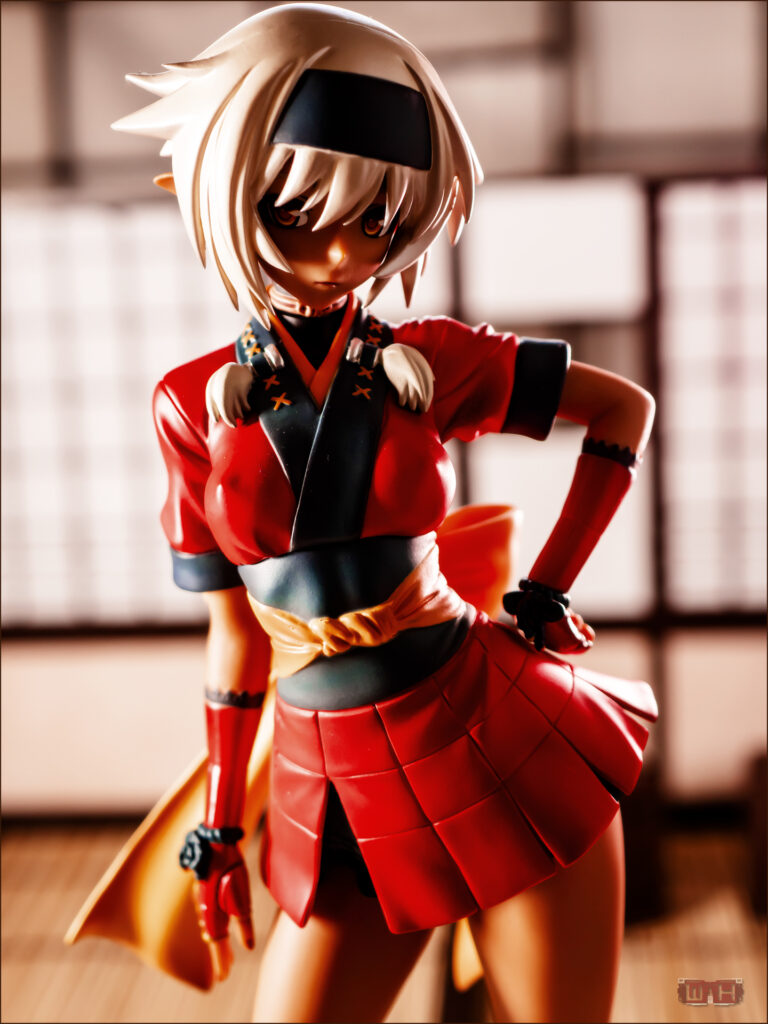 This Nisei Muramasa is a great figure which looks are featuring the handwriting of the talented Namaniku ATK. The two faceplates, striking outfits and fantastic sculpting make this figure something special and interesting.