Today I will show you a review about this very cute and adorable magical girl themed figure.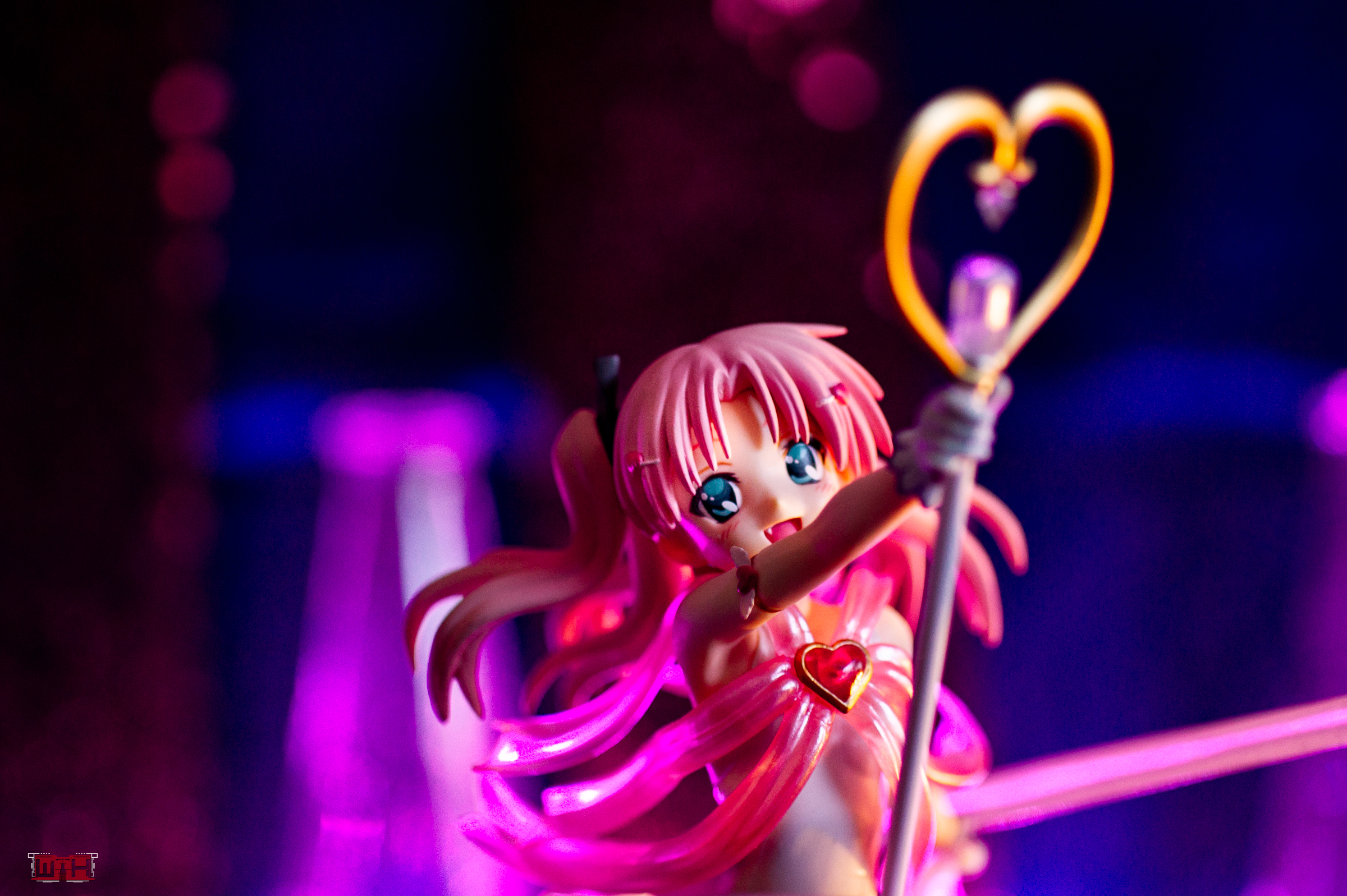 She is called Maaryan – Changing Now version and was manufactured by Kotobukiya.
Her release date was in June 2008 but never caught my attention at that time, so I just bought her some weeks ago, when I saw her at Hobby Link Japan. Maaryan or Maako Asagiri is from the popular Game/anime To Heart 2 Another Days. She is a a rather wild and energetic person, who likes to tease her friends. With her small and petite body Maaryan has the appearance of a loli, but she's actually a senior in high school. Below is the illustration, this figure is based on.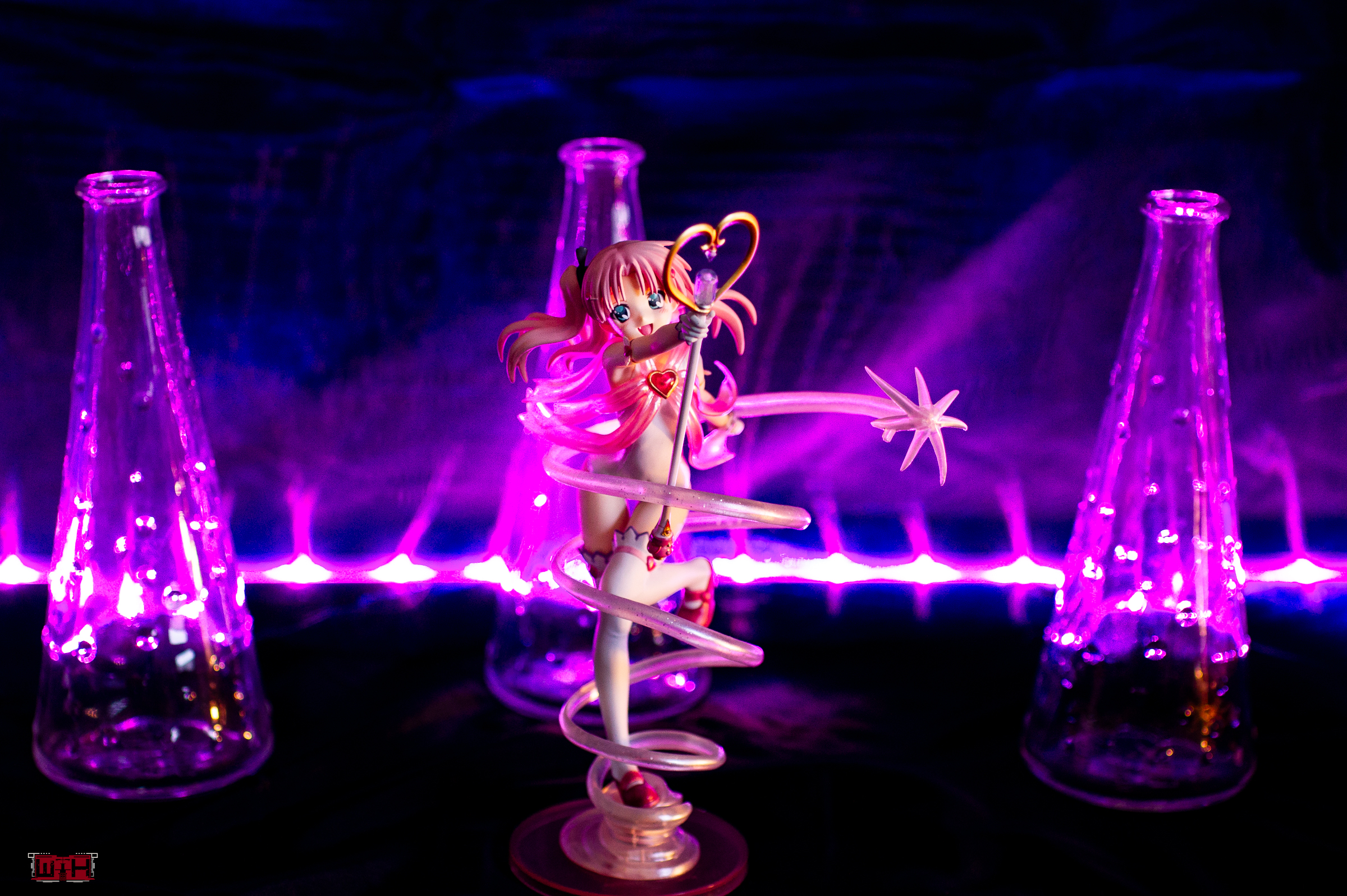 Kotobukiya also made a fully clothed magical girl fgure version of Maaryan, but I prefered the other version with the white swimsuit. As I said at the beginning of this post Maaryan is manufactured by Kotobukiya and the figure is scaled 1/8 her with a height is about 200 mm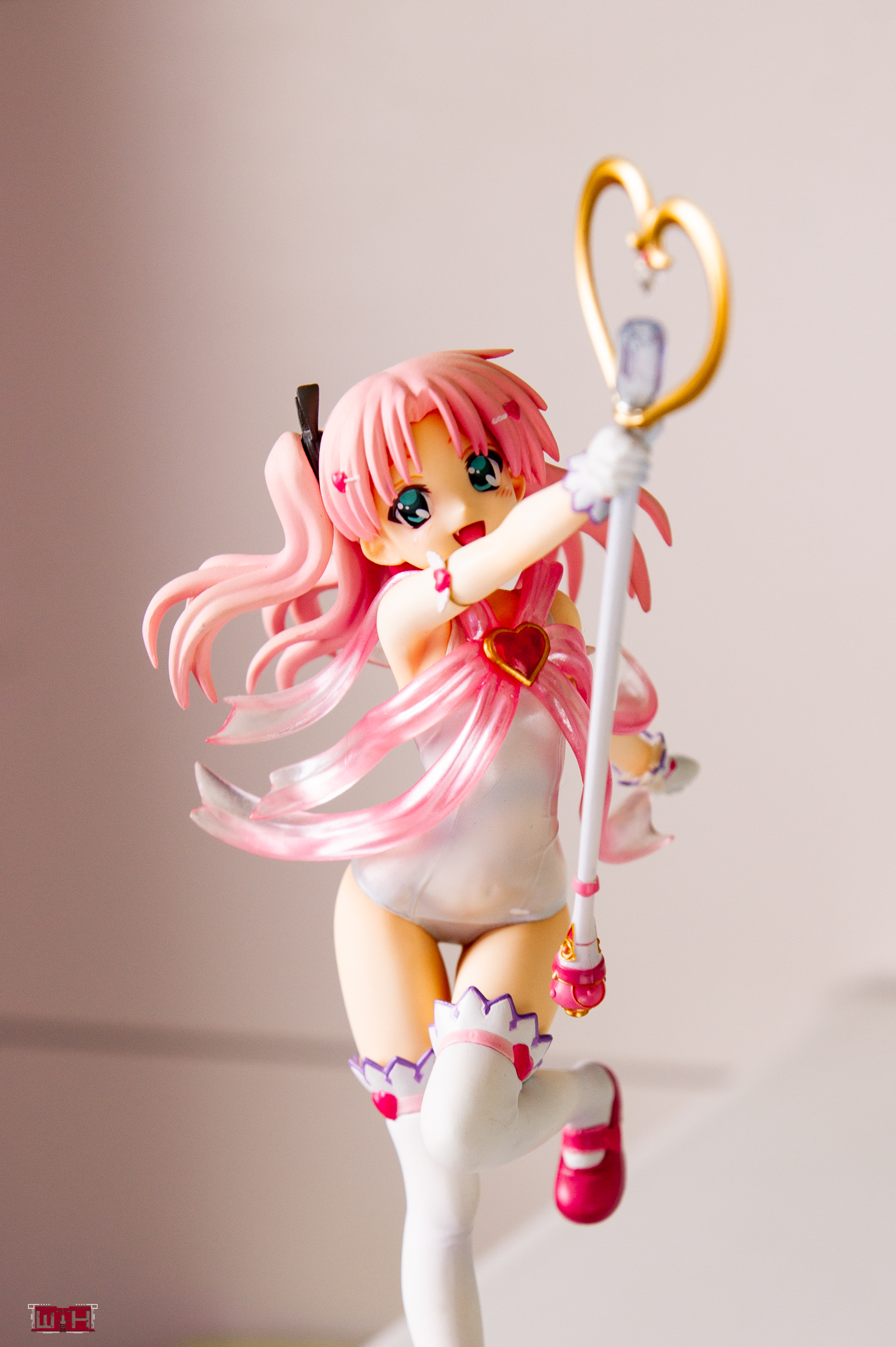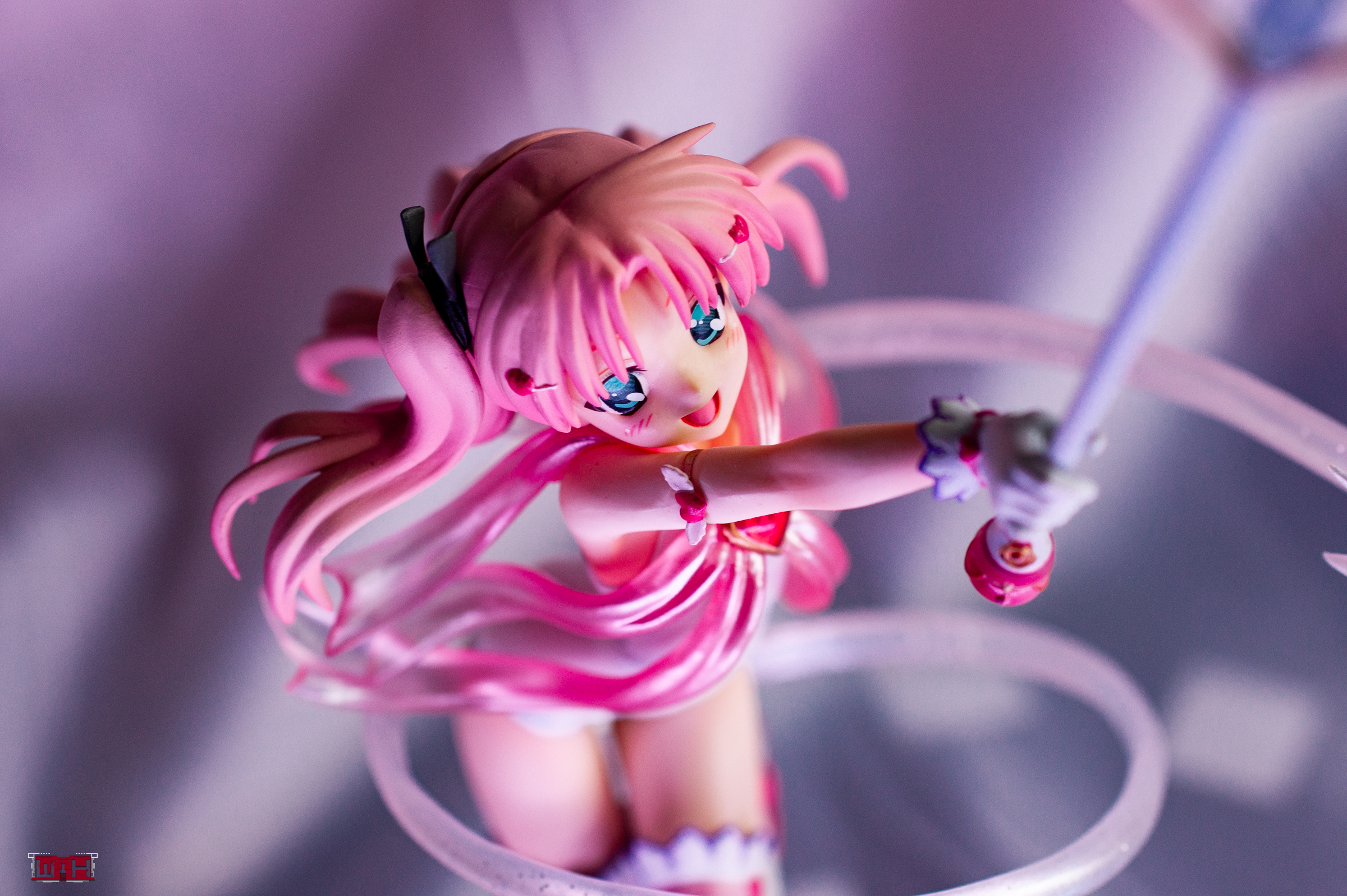 Hair & Face
The hair of this figure has a light strawberry blonde color with some lighter shading here and there. Overall Maaryan has a wild hairstyle with many strands and a sidetail which is held up by a brown ribbon. Above her eyes she has a cute fringe, the fringe is equipped with two nice heart hairclips. Her face has a very cheerful and energetic expression, I love her sparkling green eyes as well as the blush marks. Her happy open mouth with the small fang gives her a whimsical touch.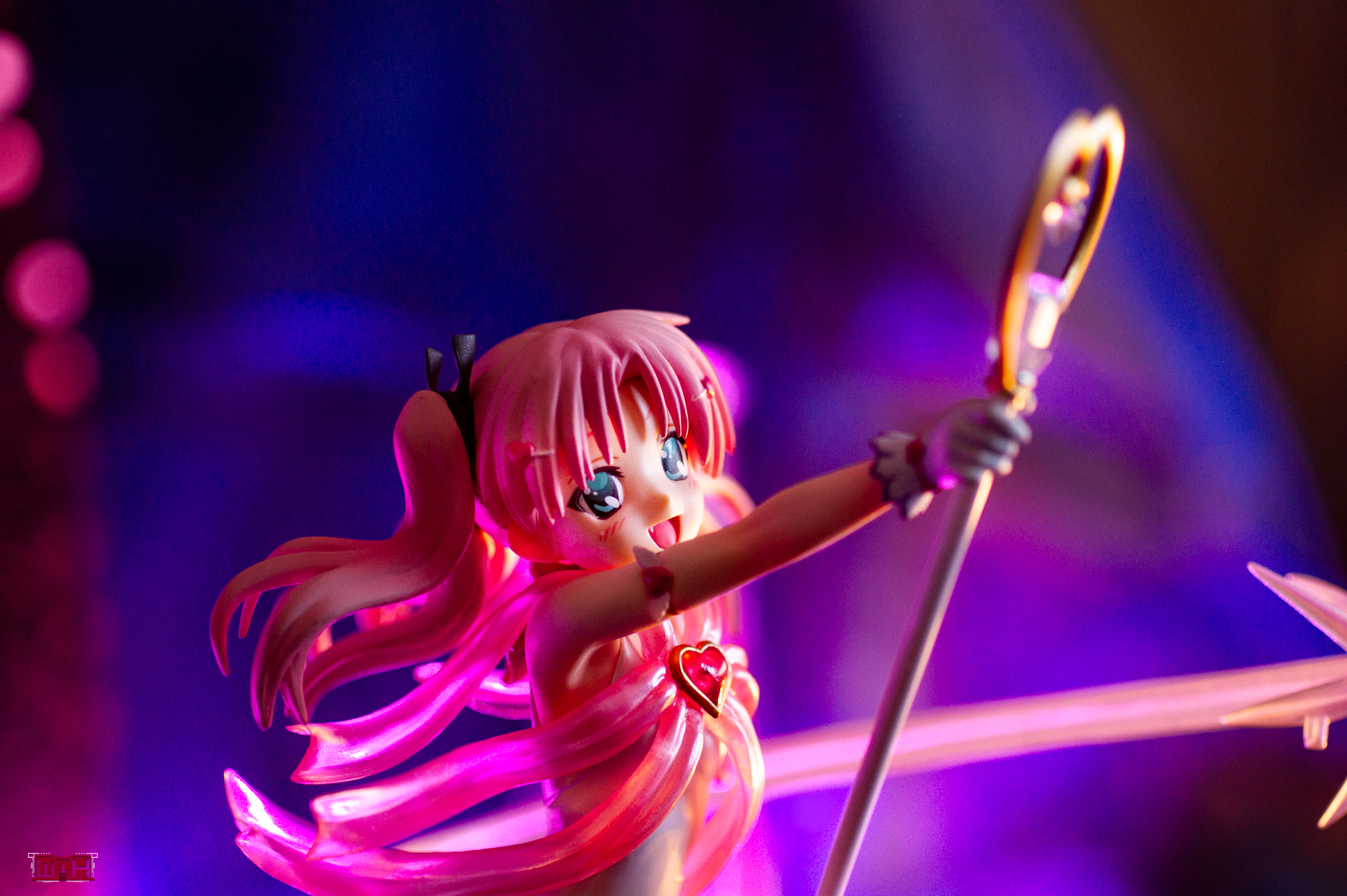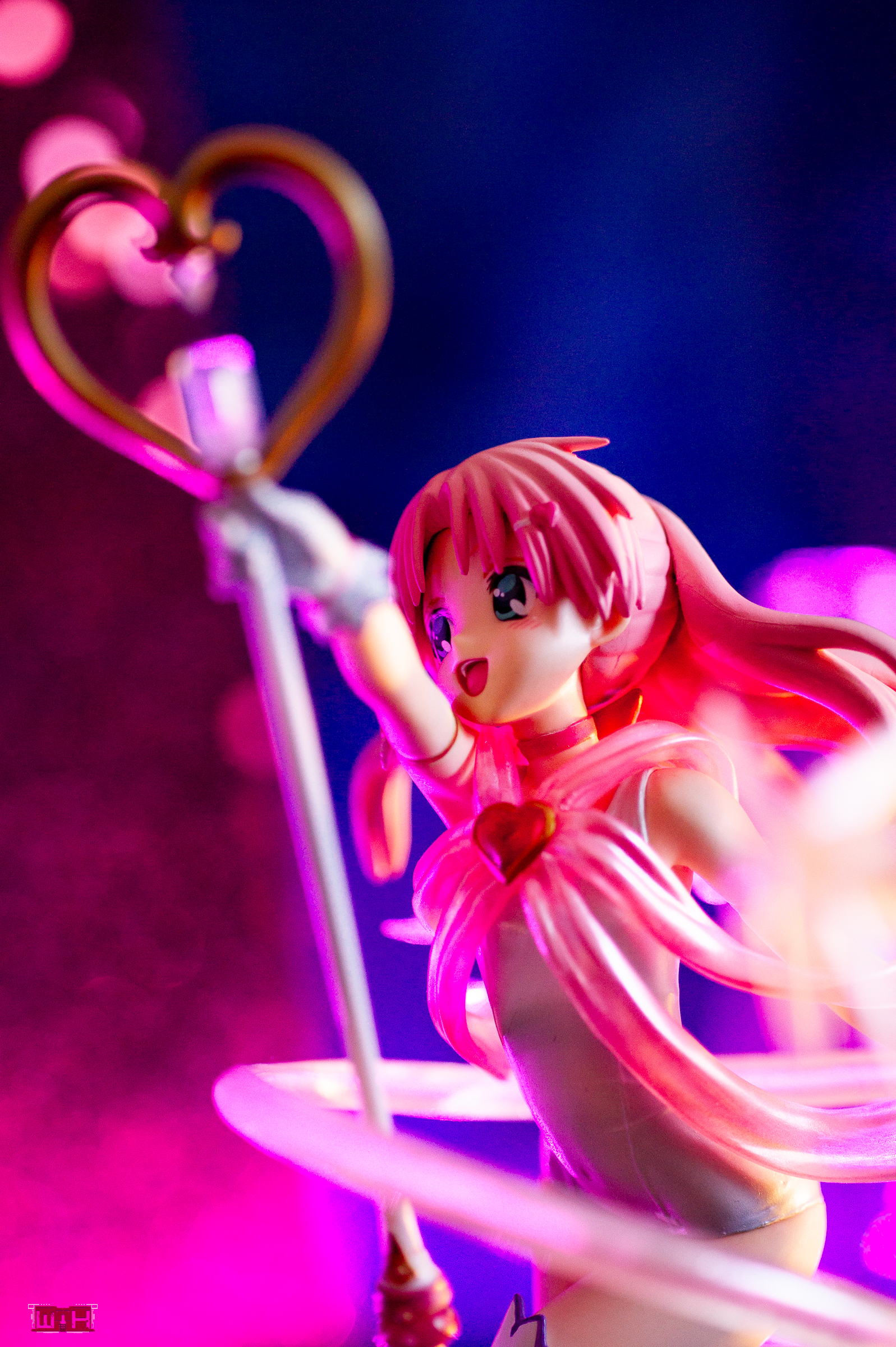 Outfit & Body
As Changing Now version she is wearing a white and shiny school swimsuit, the pearl gloss and the detailed seamlines are nice and are adding an realistic look to it. This figure is sculpted very nicely, the sculptor put a lot attention and effort into the big and small details of her. Also her body looks very appealing, Maaryan is petite and has an attractive waistline. She also has a cute and sexy little butt which is complimented by her tight dress. The long legs are also very pretty.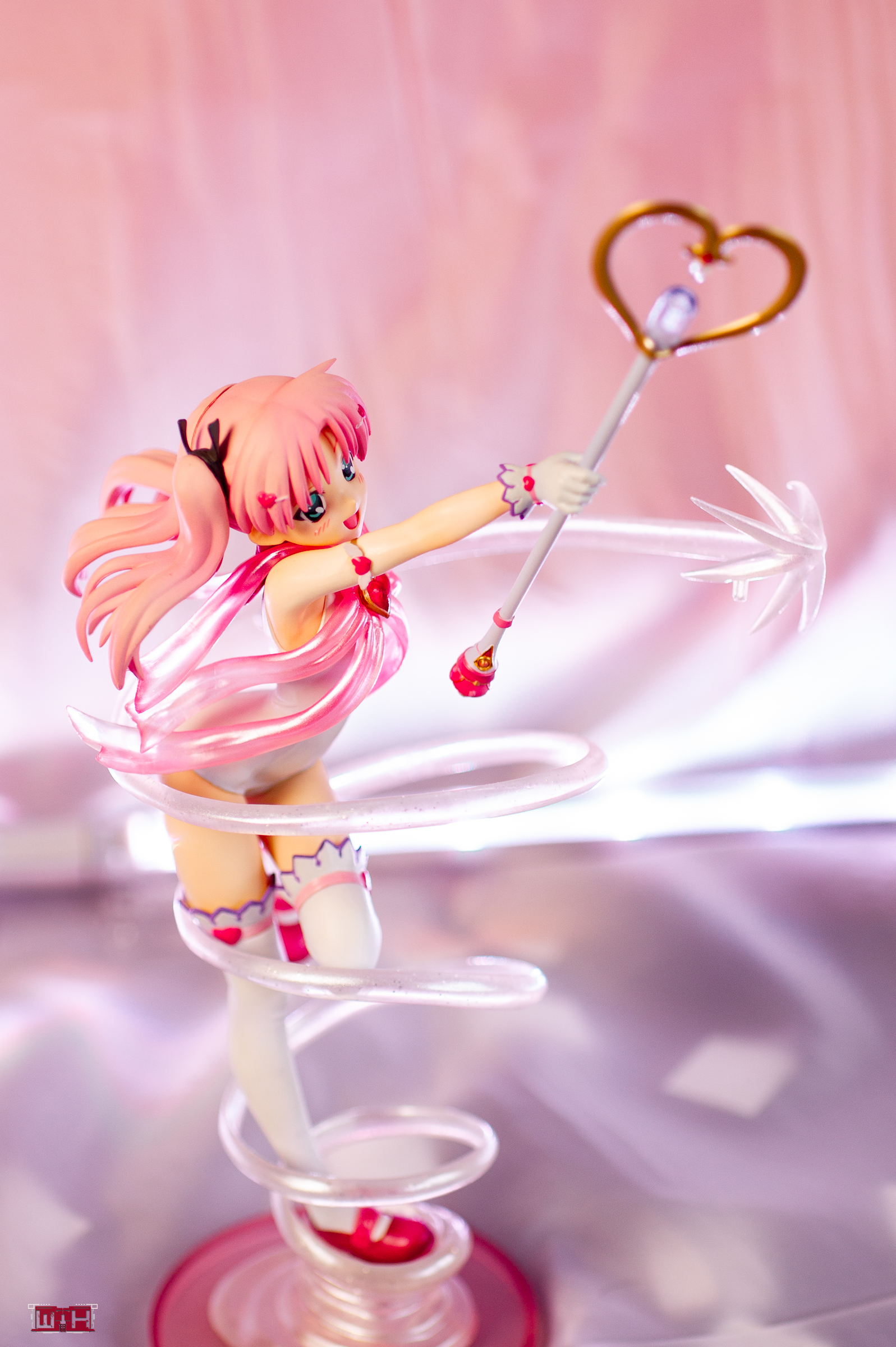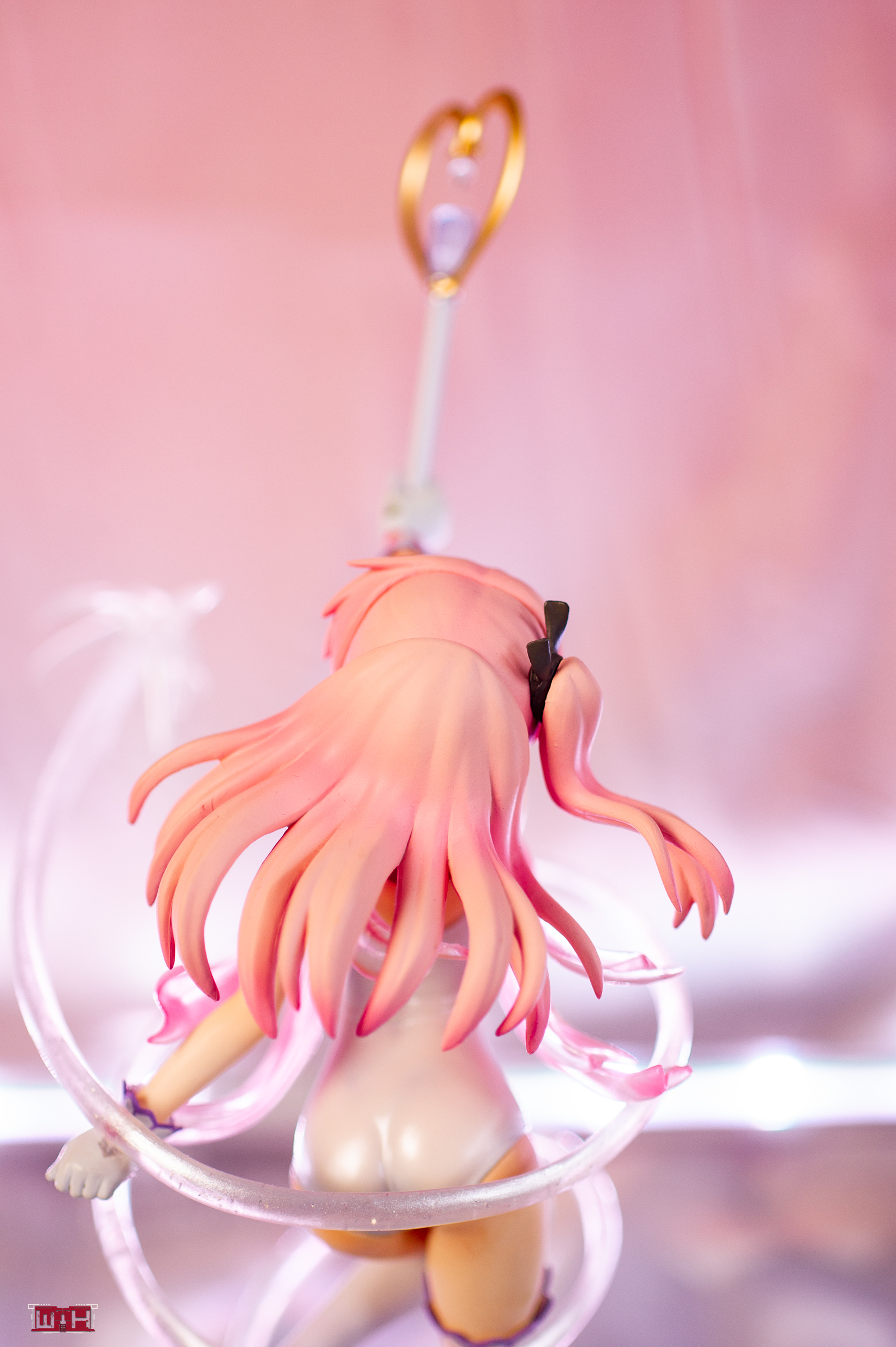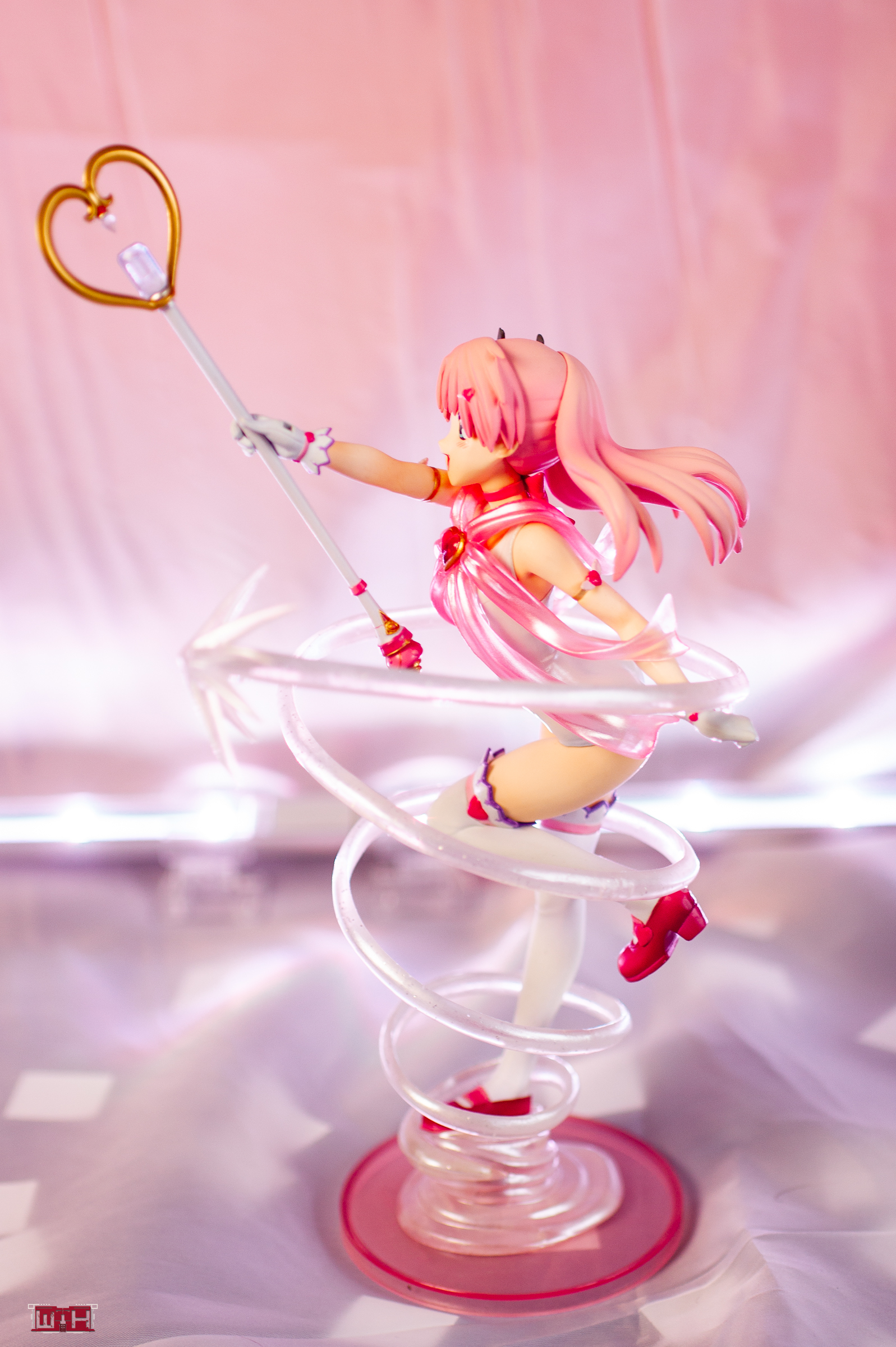 The magical girl concept of this figure looks really well done, especially all these small details, like the small heart badges everywhere are cute details. Her stockings and the gloves have some nice purple outlines. In the middle of Maaryan's chest is as brooch from where some long semi transparent ribbons are coming out. The figure also comes with an detailed wand that she can hold in her hand. These small details are nice and underlines the magical girl look of this figure.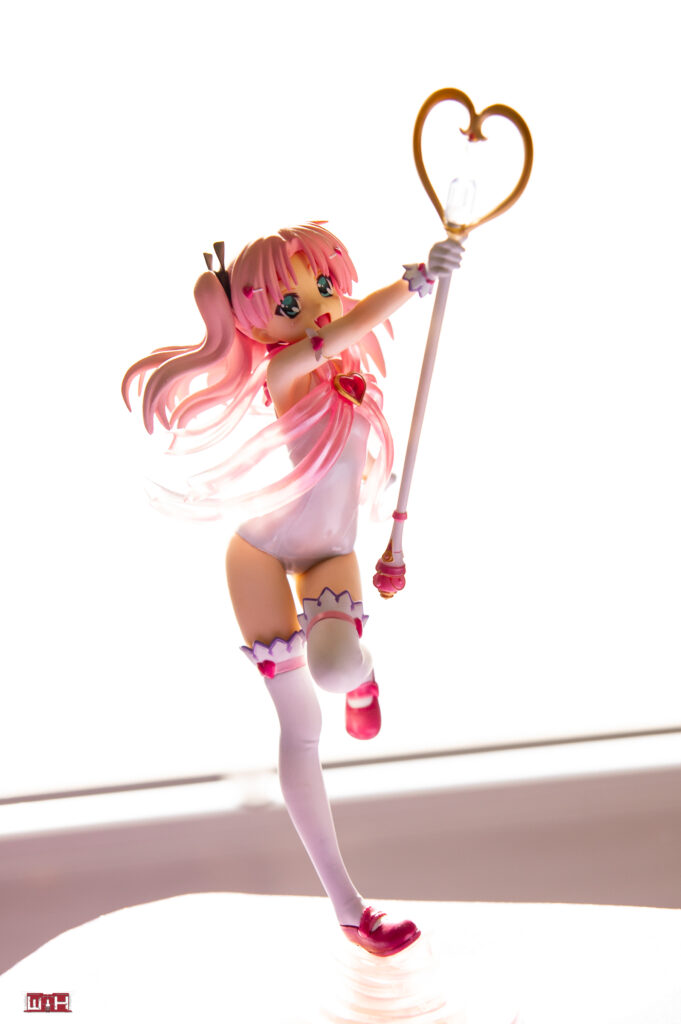 Her pose looks very energetic it's like she'll lift off into the blue sky every second, there are no angles where she looks strange. A semi transparent spiral can also be attached to her base, in case you don't like it you can display her without the spiral. Even though she is just standing with one foot on a small pink colored base the figure is very well balance and has a very stable stance.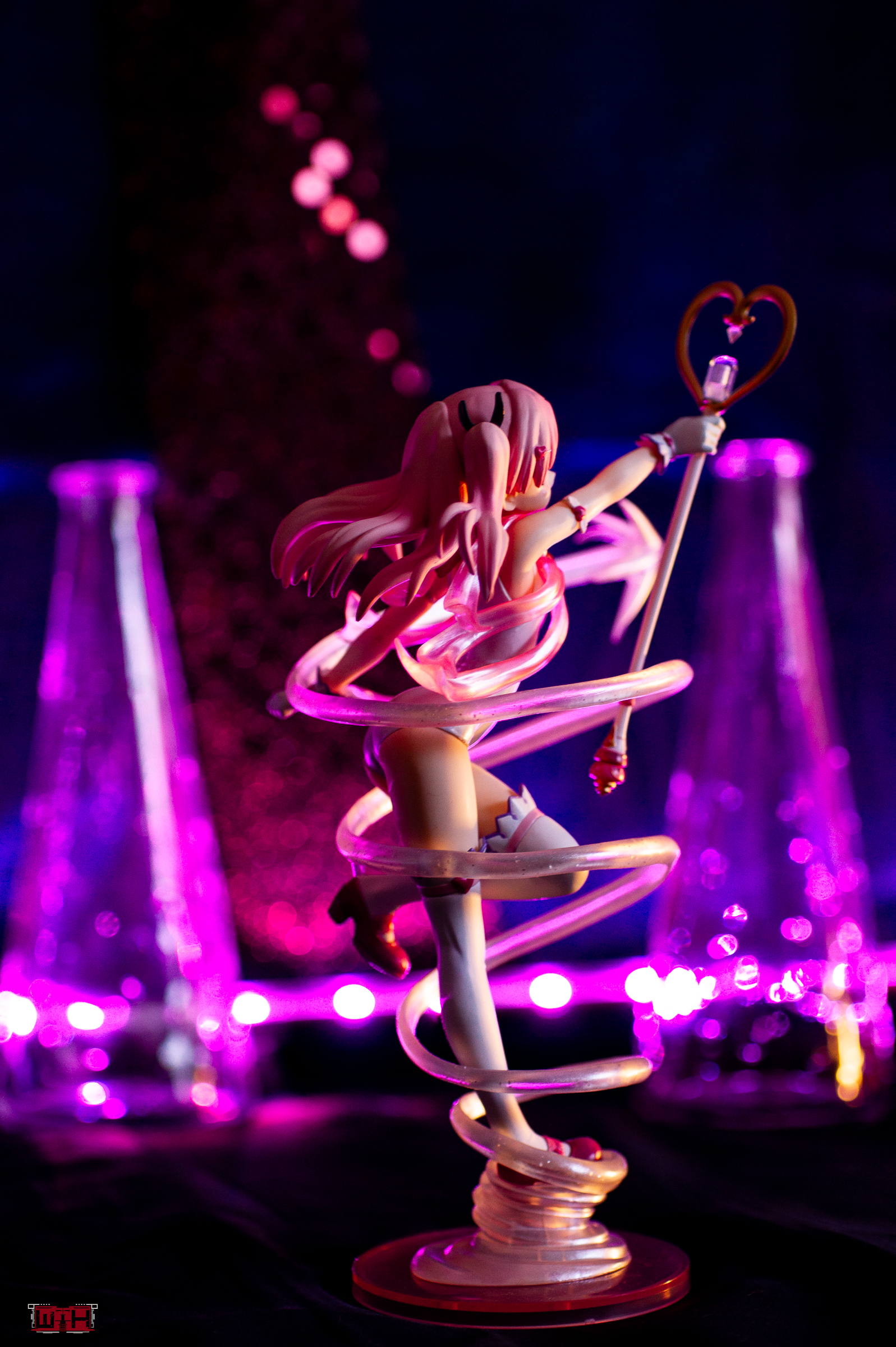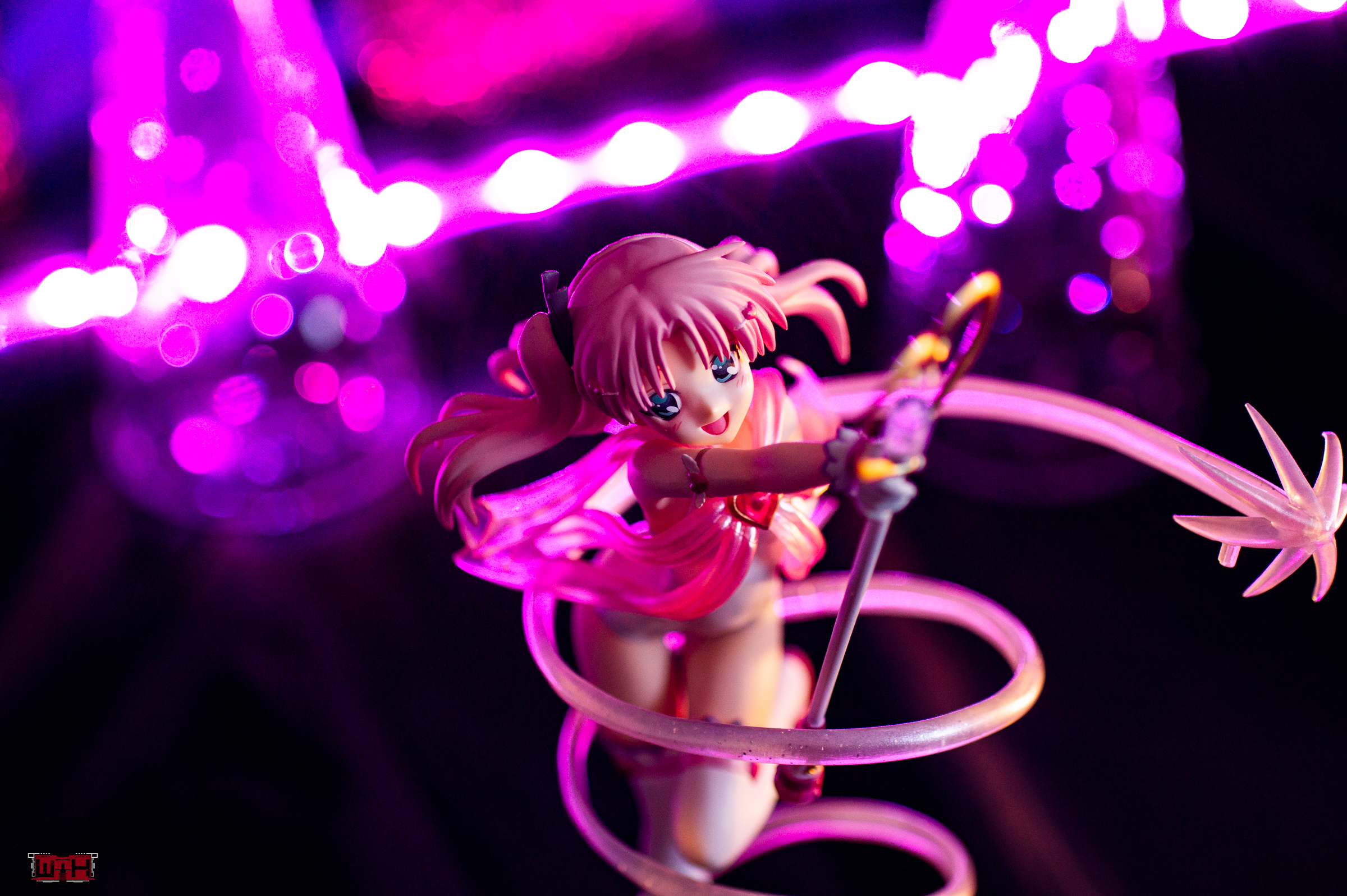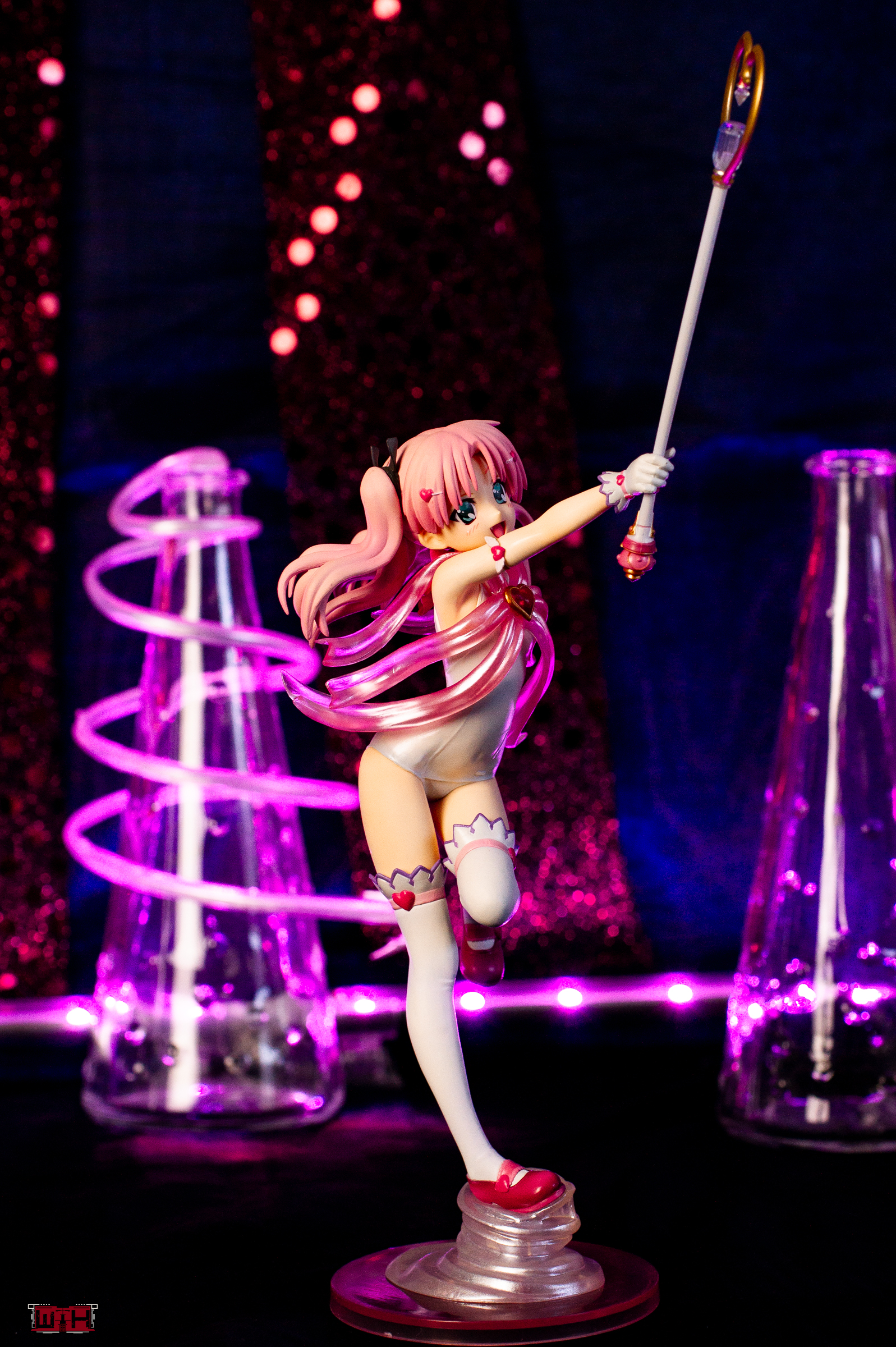 Final words

Maryan – changing now version is a very well made figure, as I ordered her I didn't expect
that the figure would turn out that nice I am very happy that I've ordered her in the end.
I like petite magical girls and in this figure adaption the overall magical girl look is very well done. She emits a cheerful happy mood and every time I look at her it puts a big smile on my face. The sculpting and the paintjob is done very good and one of my favorite figures from Kotobukiya. My only critique point is the spiral which looks a bit rough at some points, but compared to the overall impression it's just a small flaw.