Hi folks, I have managed to put up a new review post on wieselhead.de, it's about the Takarada Rikka – I Believe in Future figure from GSC. I would to show you my opinion and pictures of it.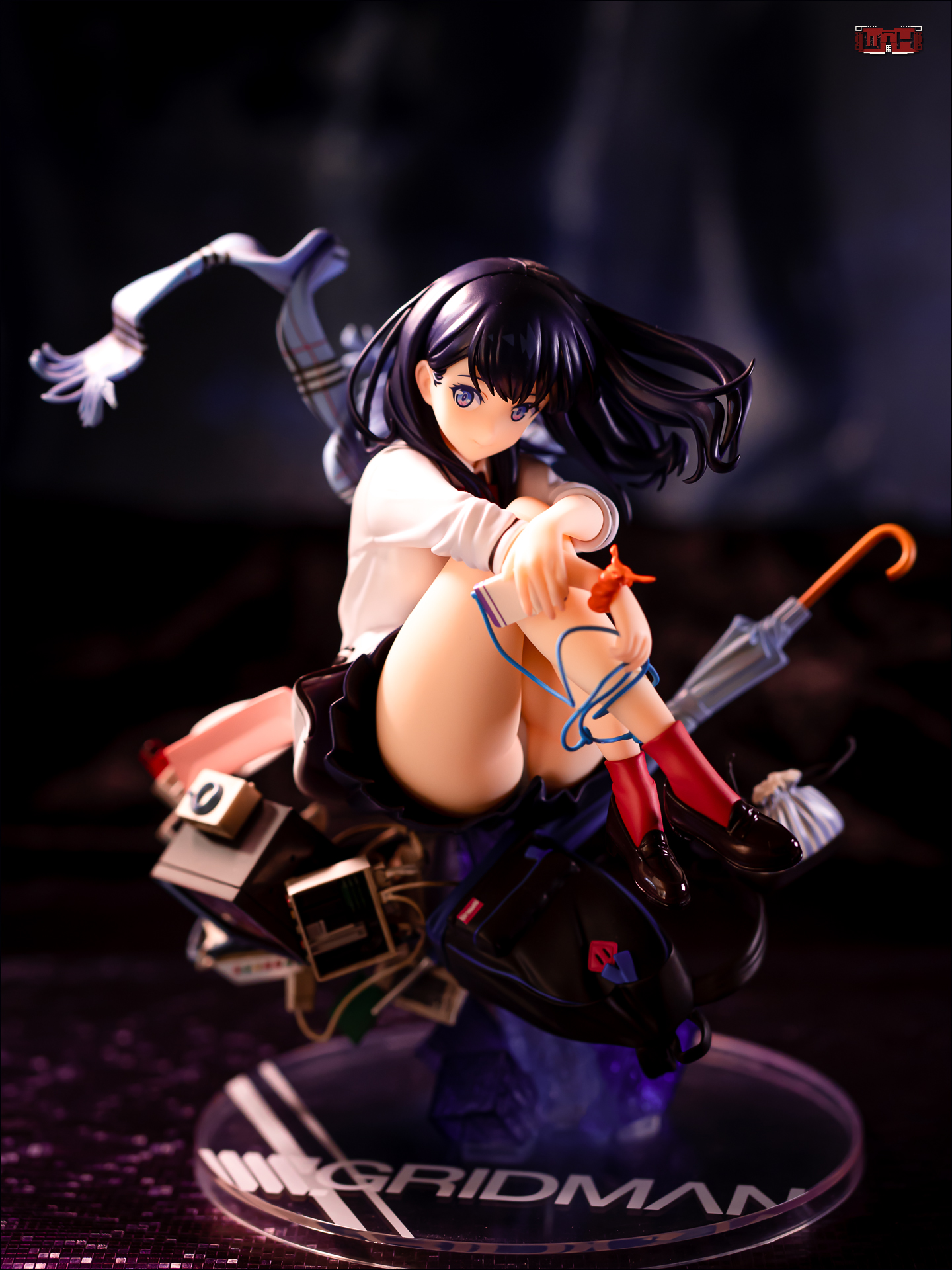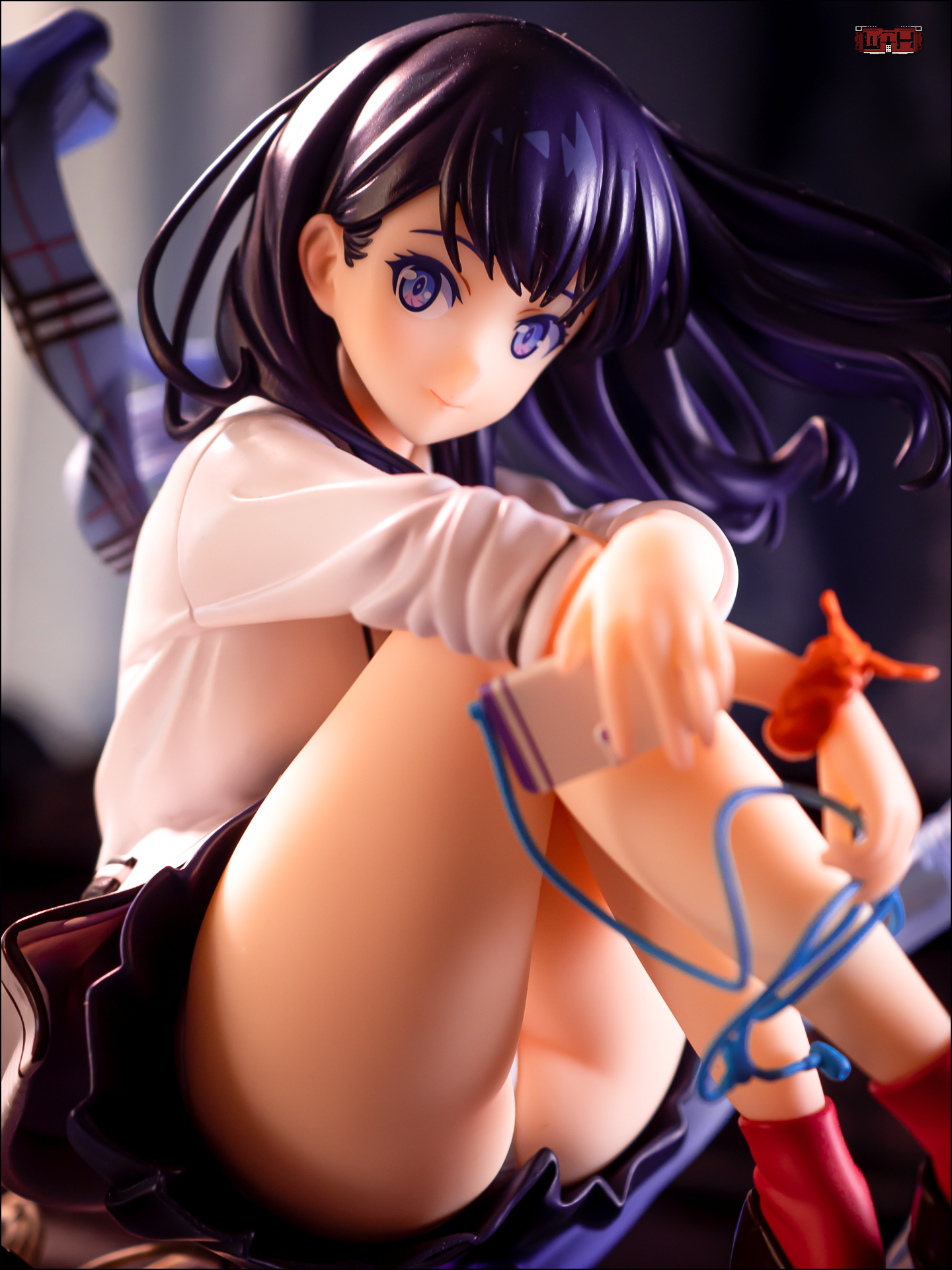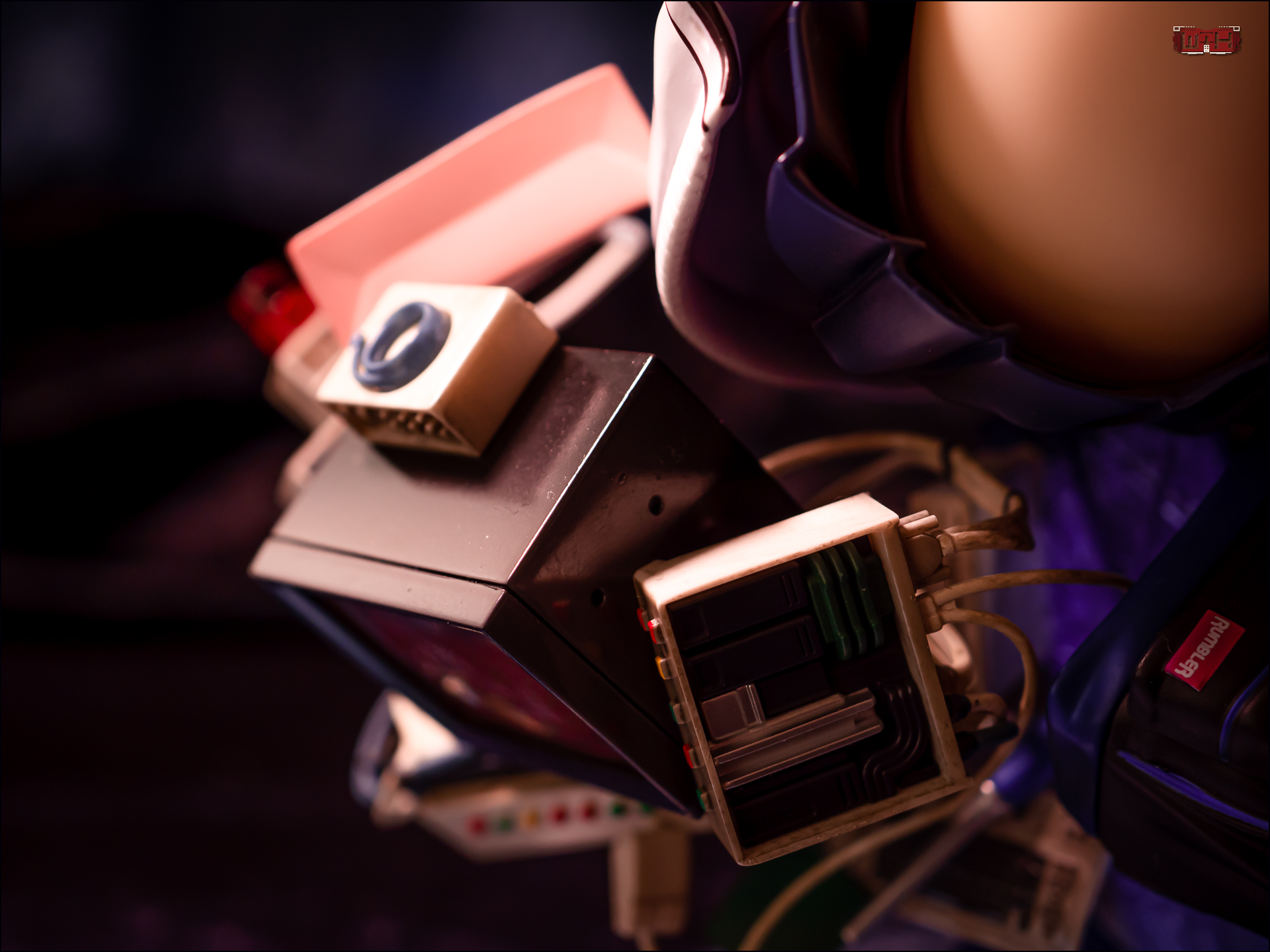 This figure of Takarada Rikka was released in December 2021. She was manufactured by Good Smile Company. Rikka is scaled 1/7 and measures 175 mm including the height of the base.
The figure was sculpted by Jarel who already worked on a number of pretty figures.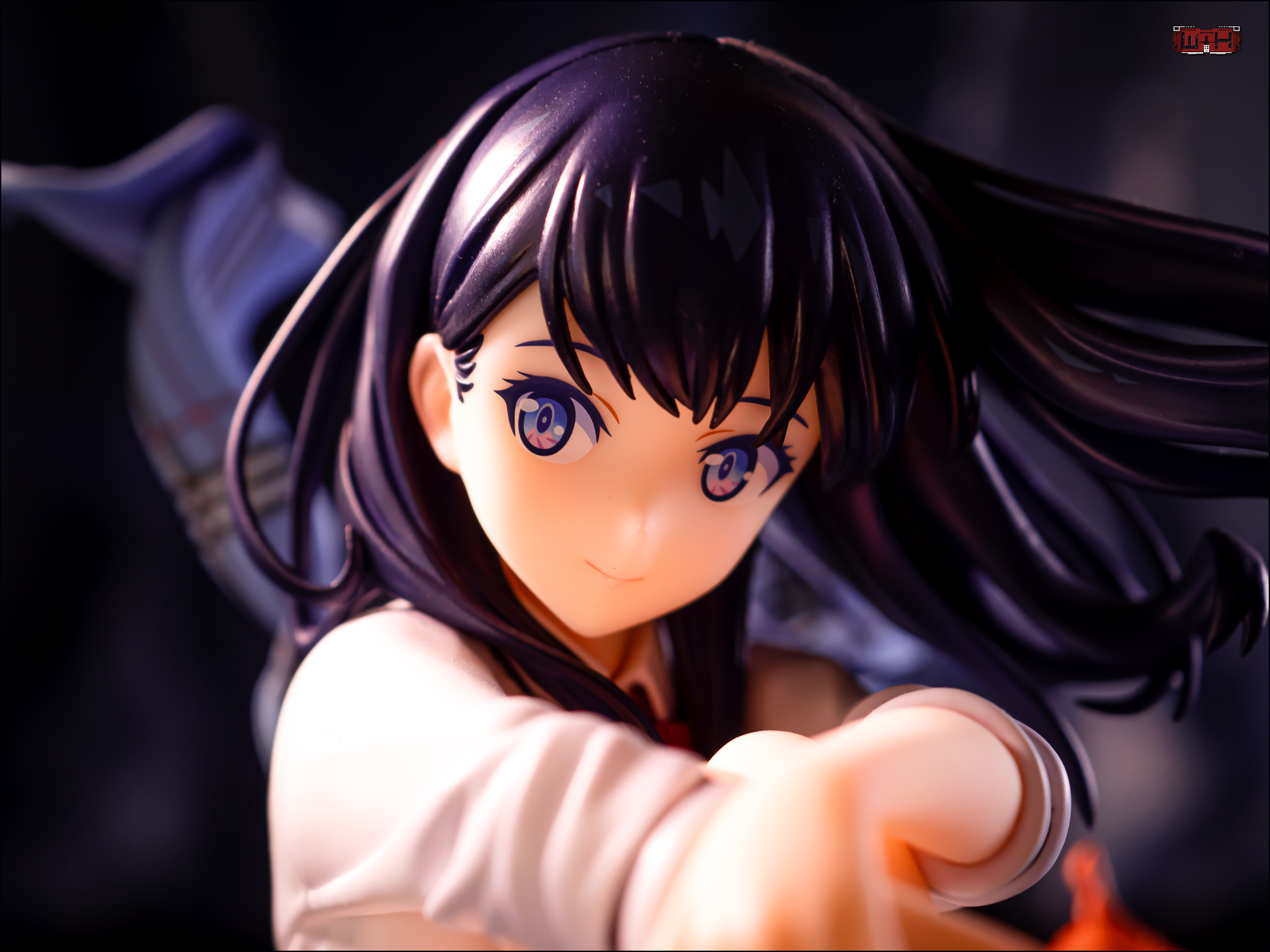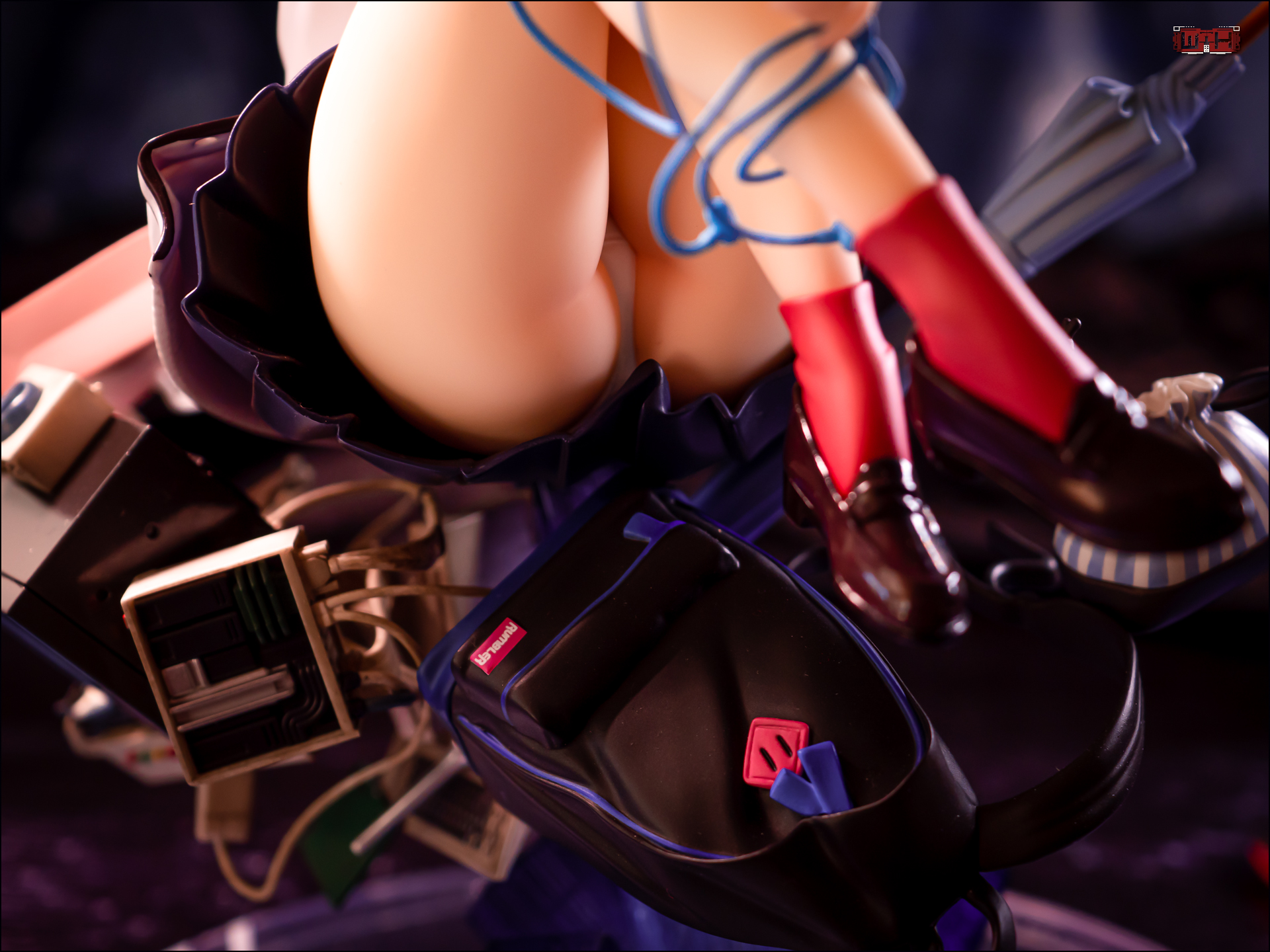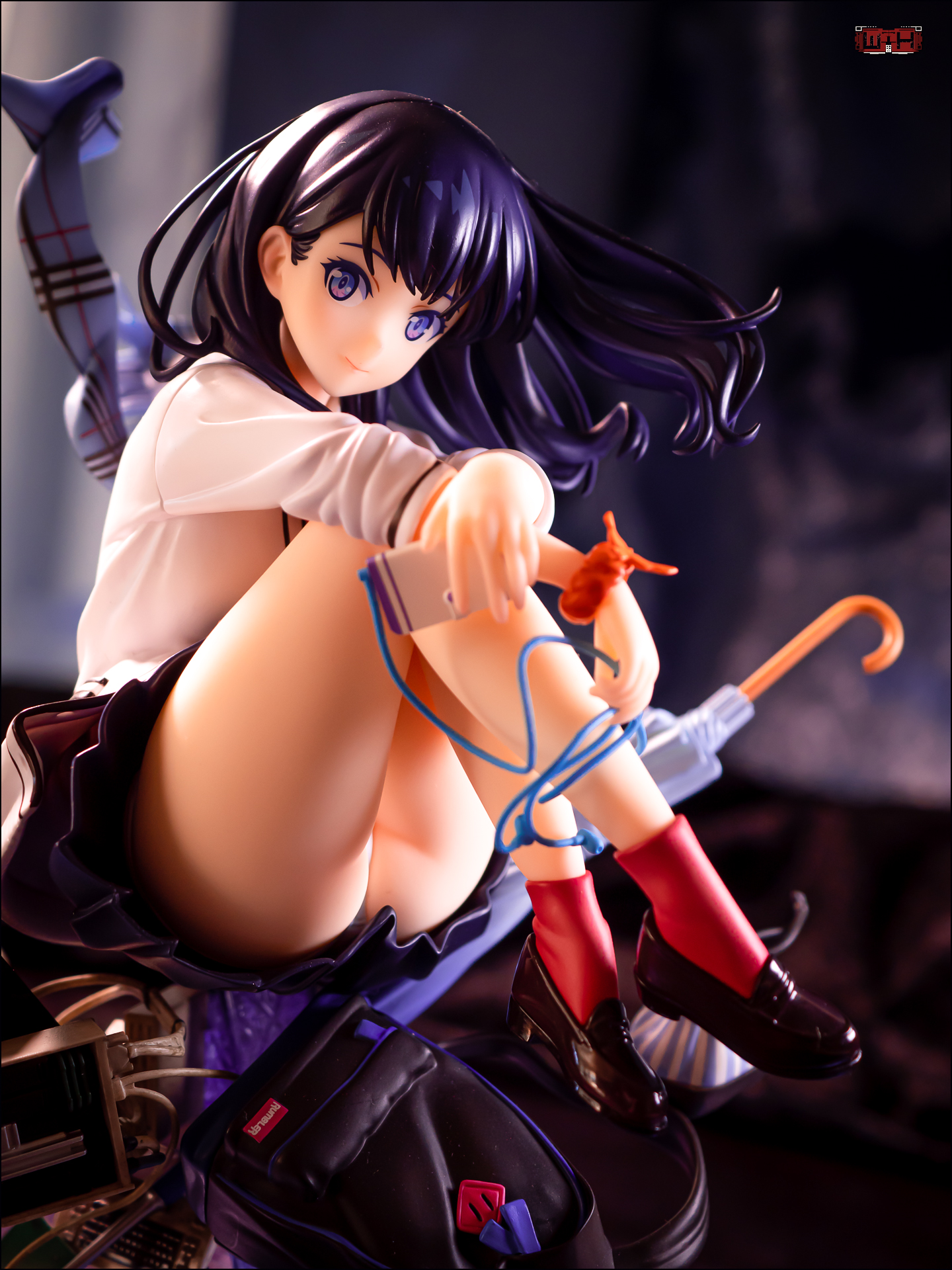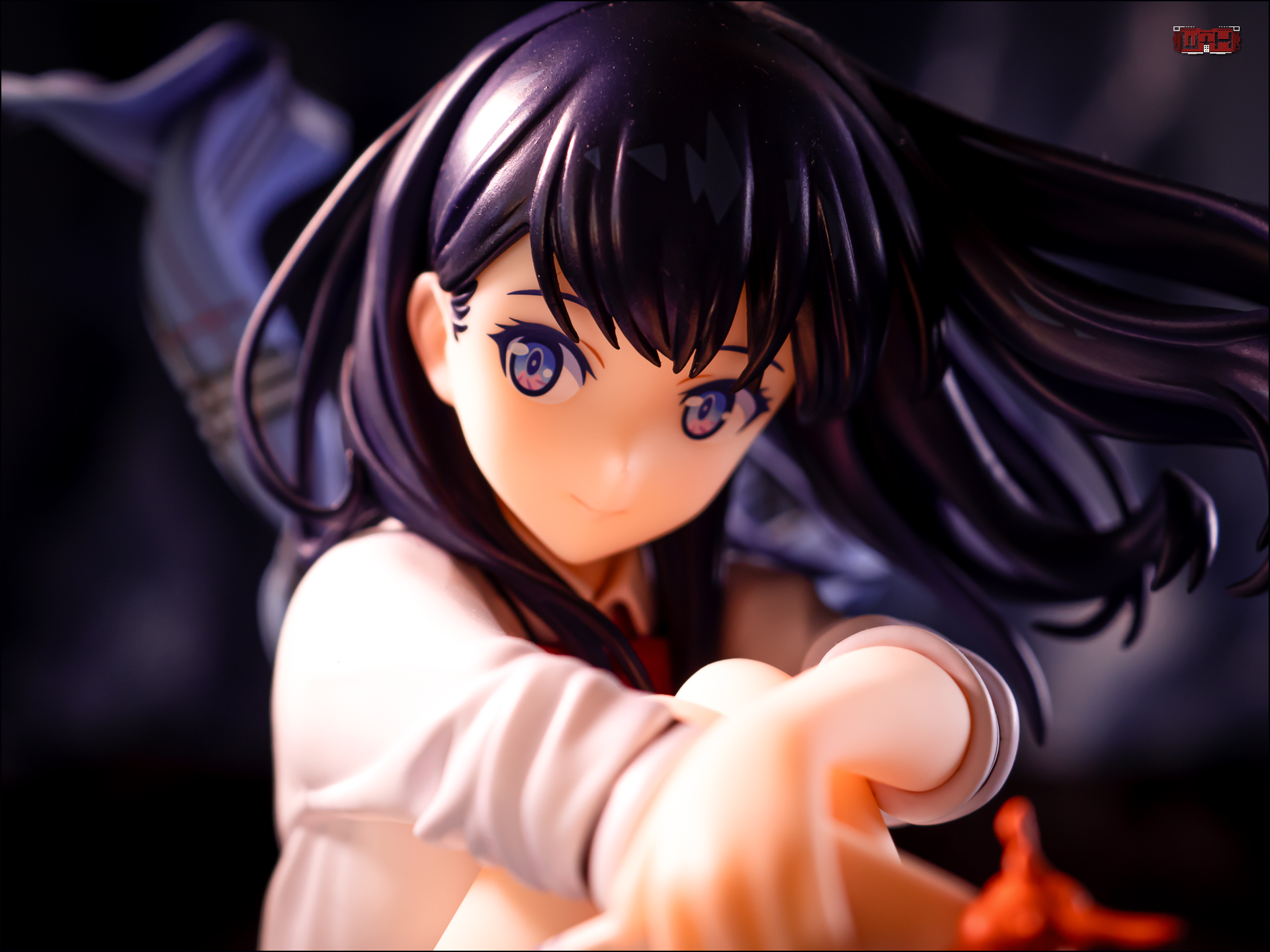 Good Smile Company made without a doubt the most impressive looking figures of Rikka and Akane, albeit it took quite some time to get them released than actually announced.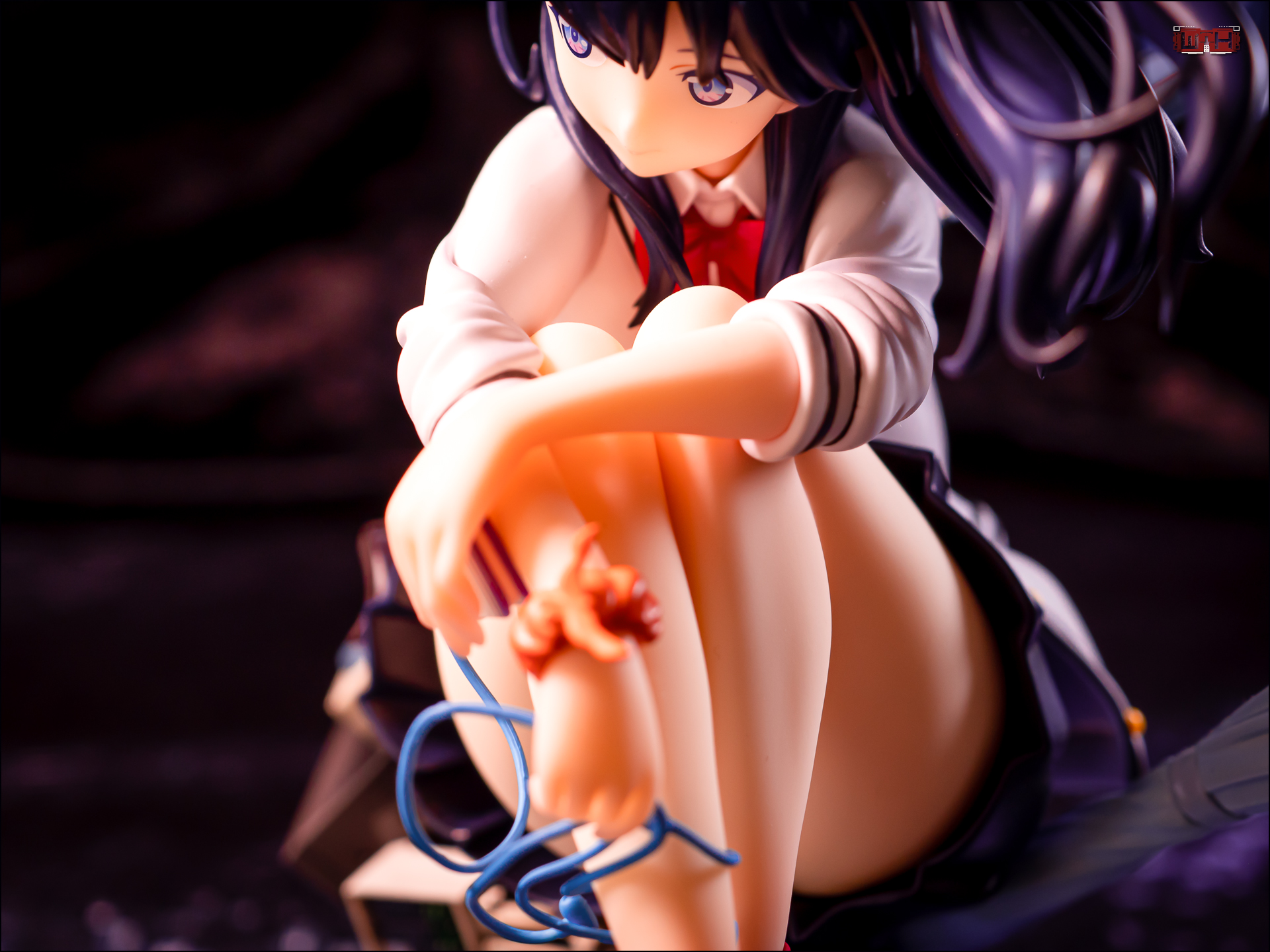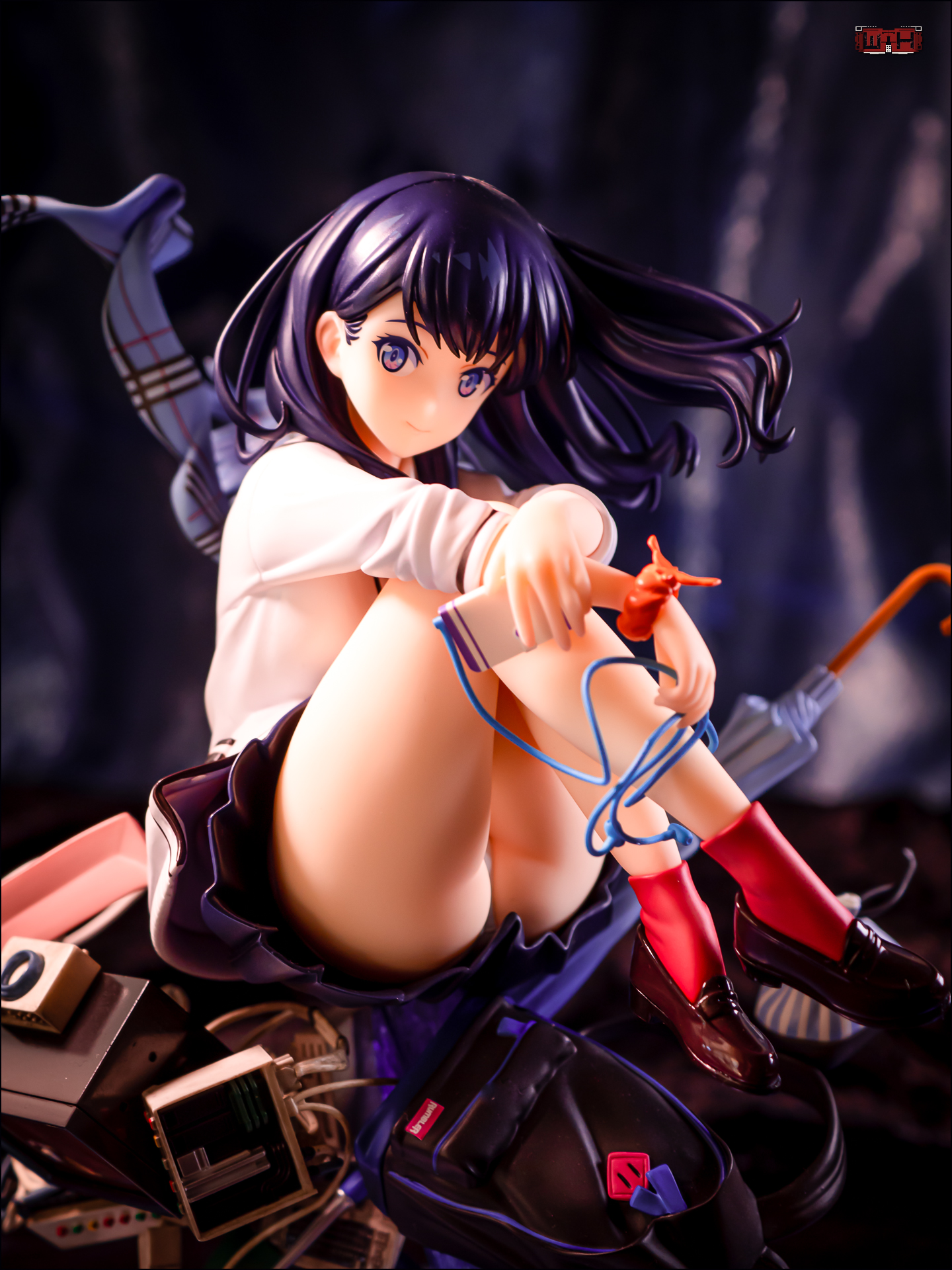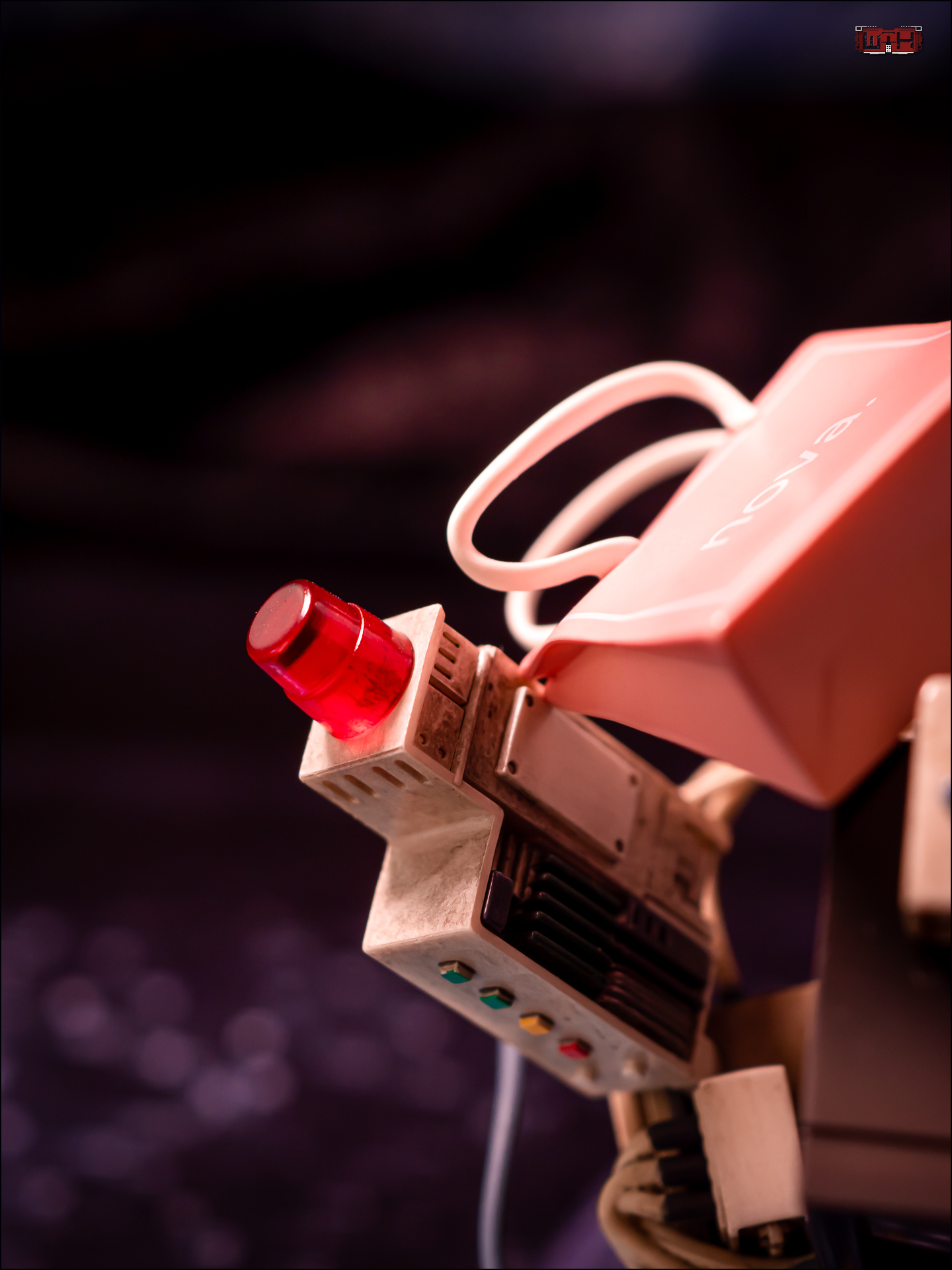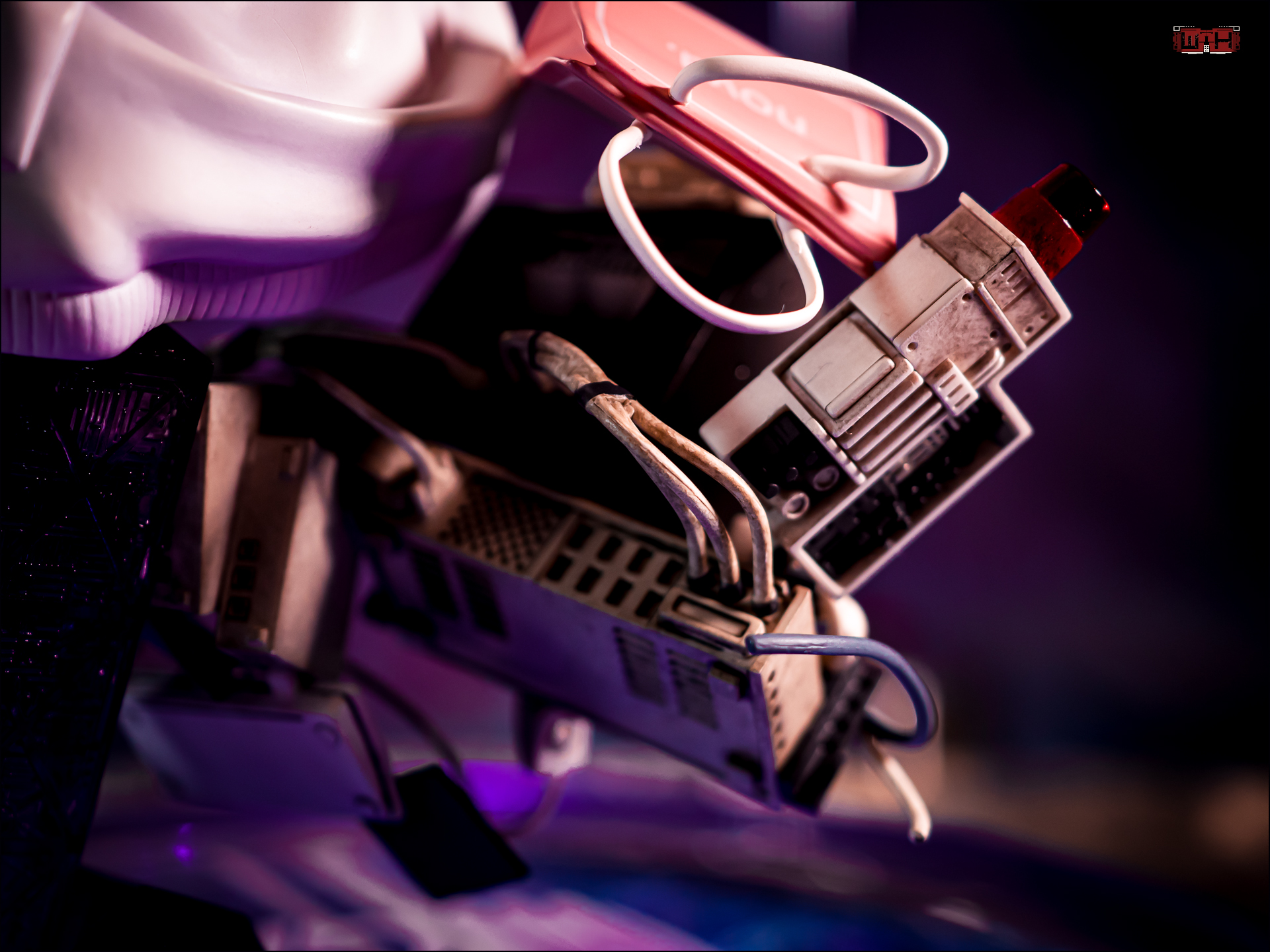 The Gridman anime aired in autumn 2018, the figure has been finished late in 2021. It took quite some patience, but I didn't want to give my order away. Takarada Rikka is a character from SSSS.Gridman, an anime that is an alternative adaptation of the 1993–1994 series Denkou Choujin Gridman, the anime was made by studio Trigger, it was an 12 episode long anime and aired in autumn 2018.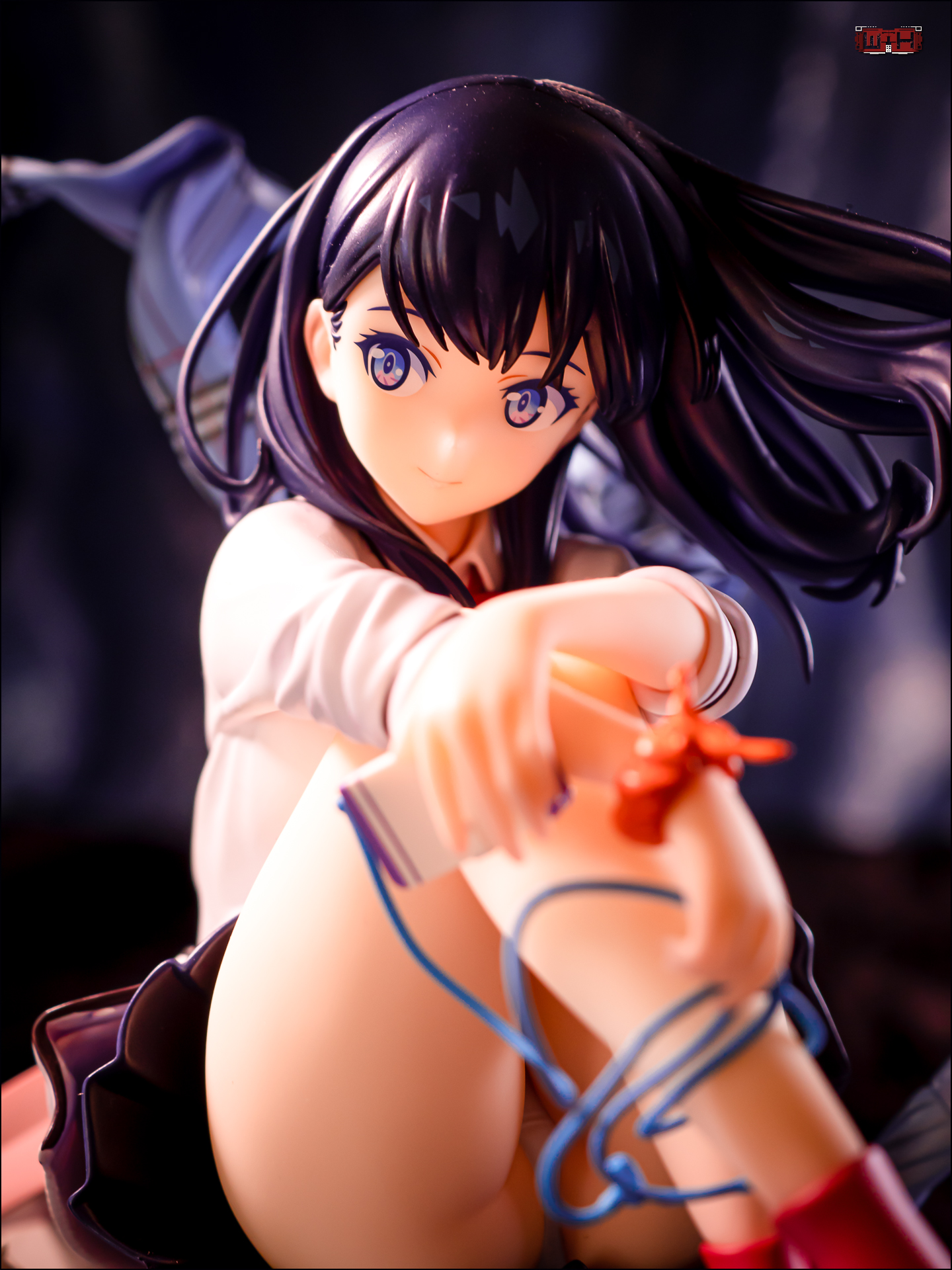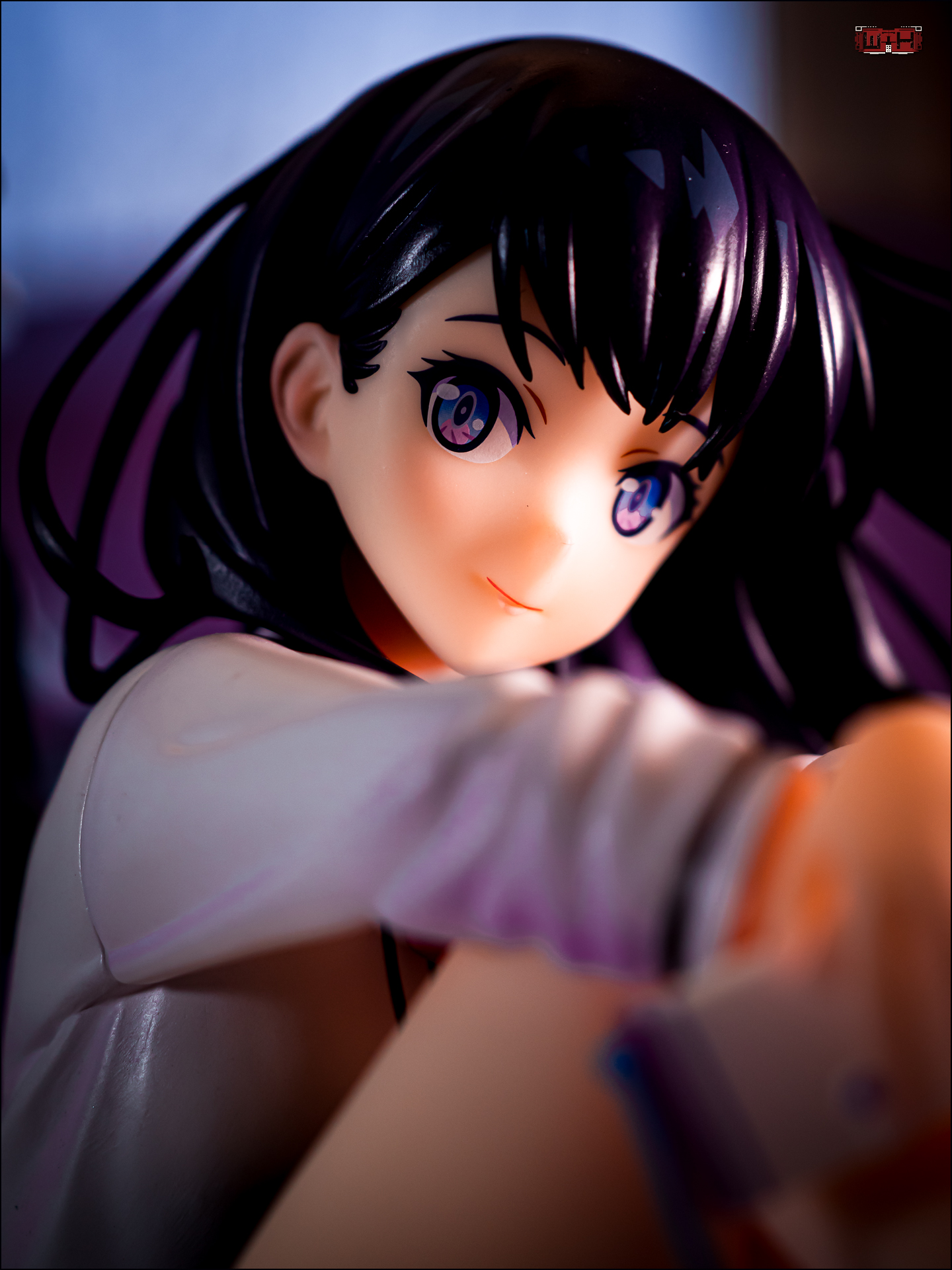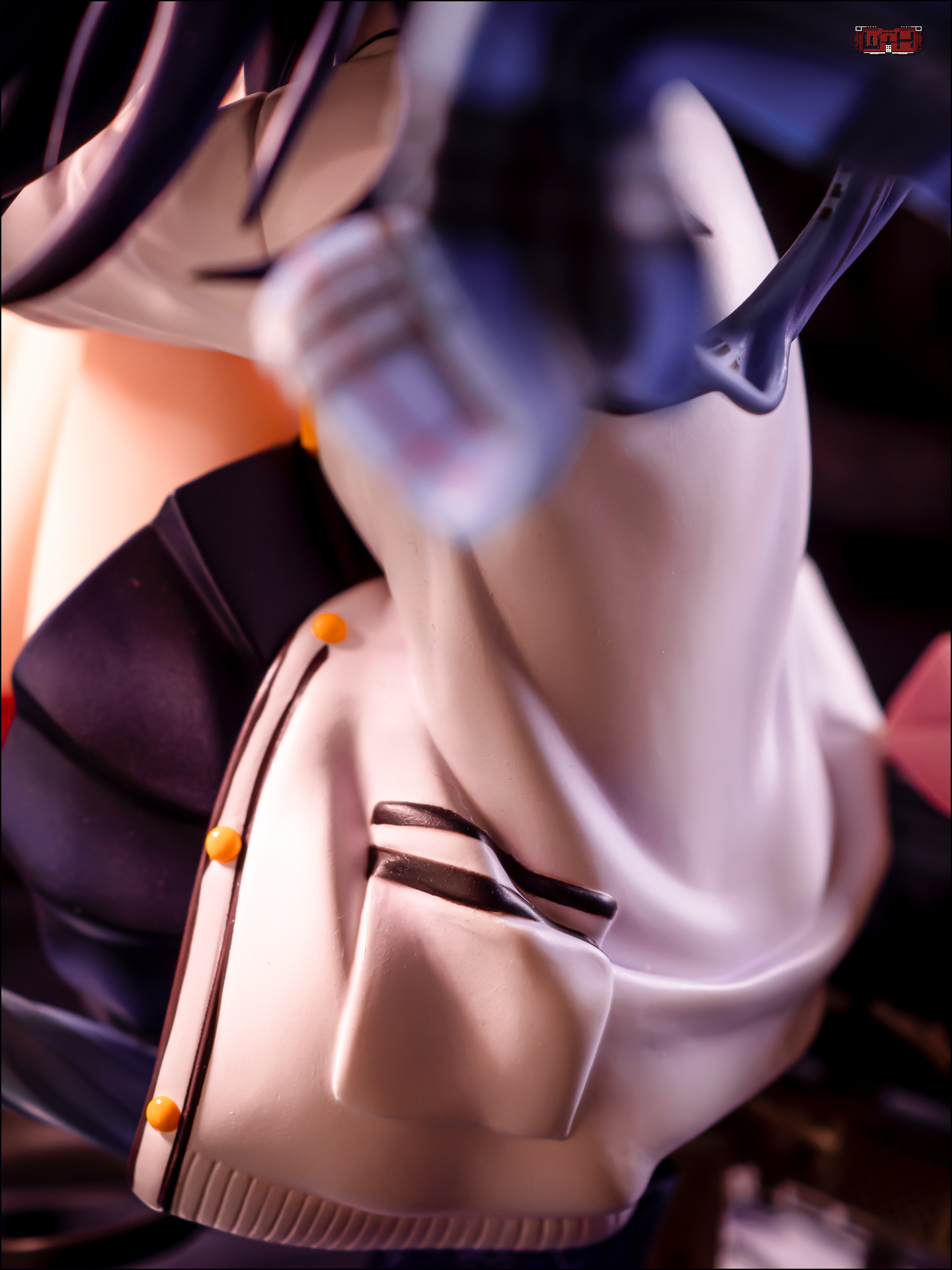 The big appeal point, next to her thighs, of the Takarada Rikka – I Believe in Future figure is the dynamically designed base, the nice figure is on top of a pile of old electronic parts from decades ago and a few random items that appeared the anime. It's a chilled pose that has a calm atmosphere. Rikka is holding on to her smartphone and is playing with the earbud cables. The old electronic parts show a great attention to detail, I like the weathering effects and the dirt effect on the cables.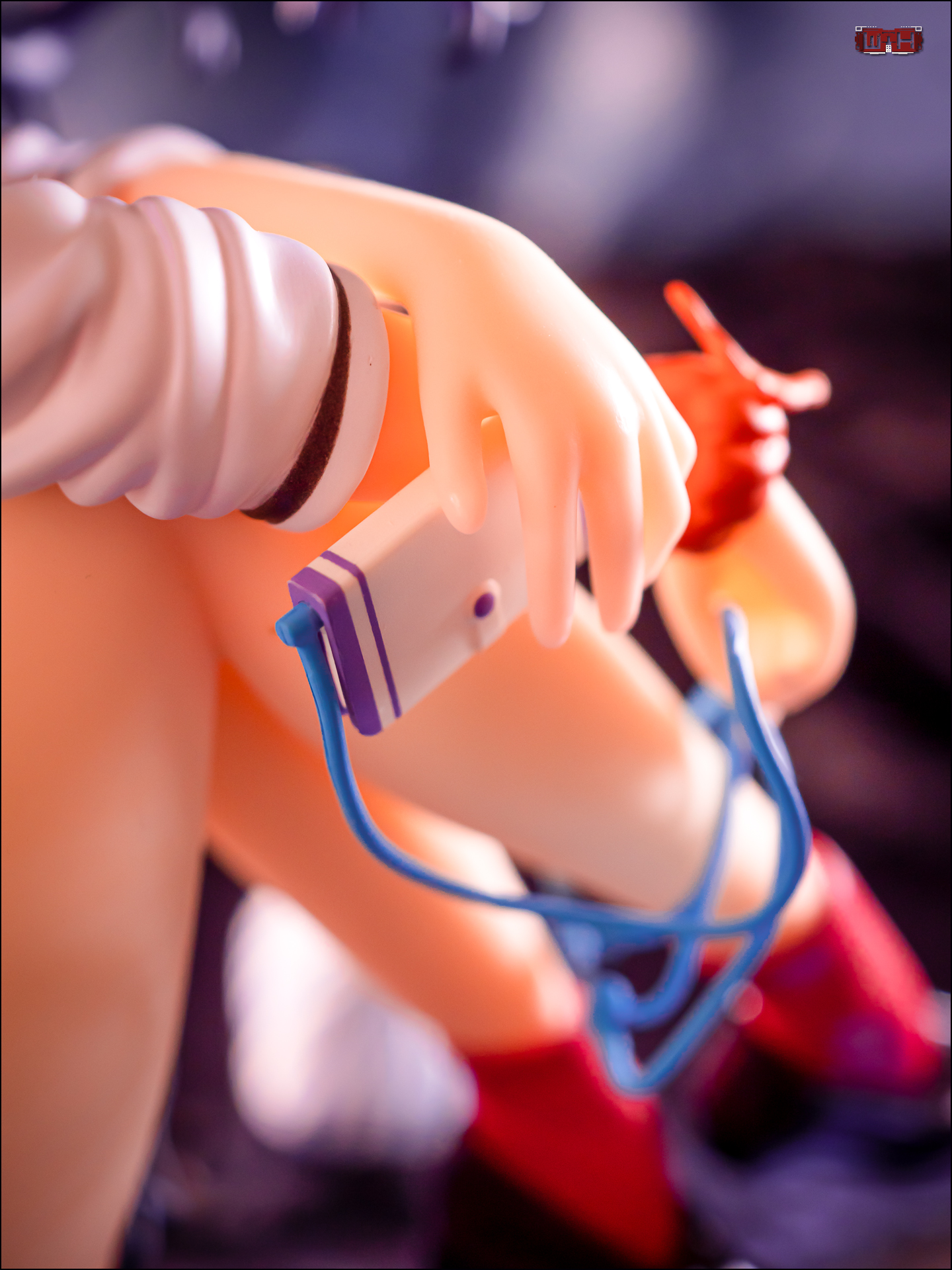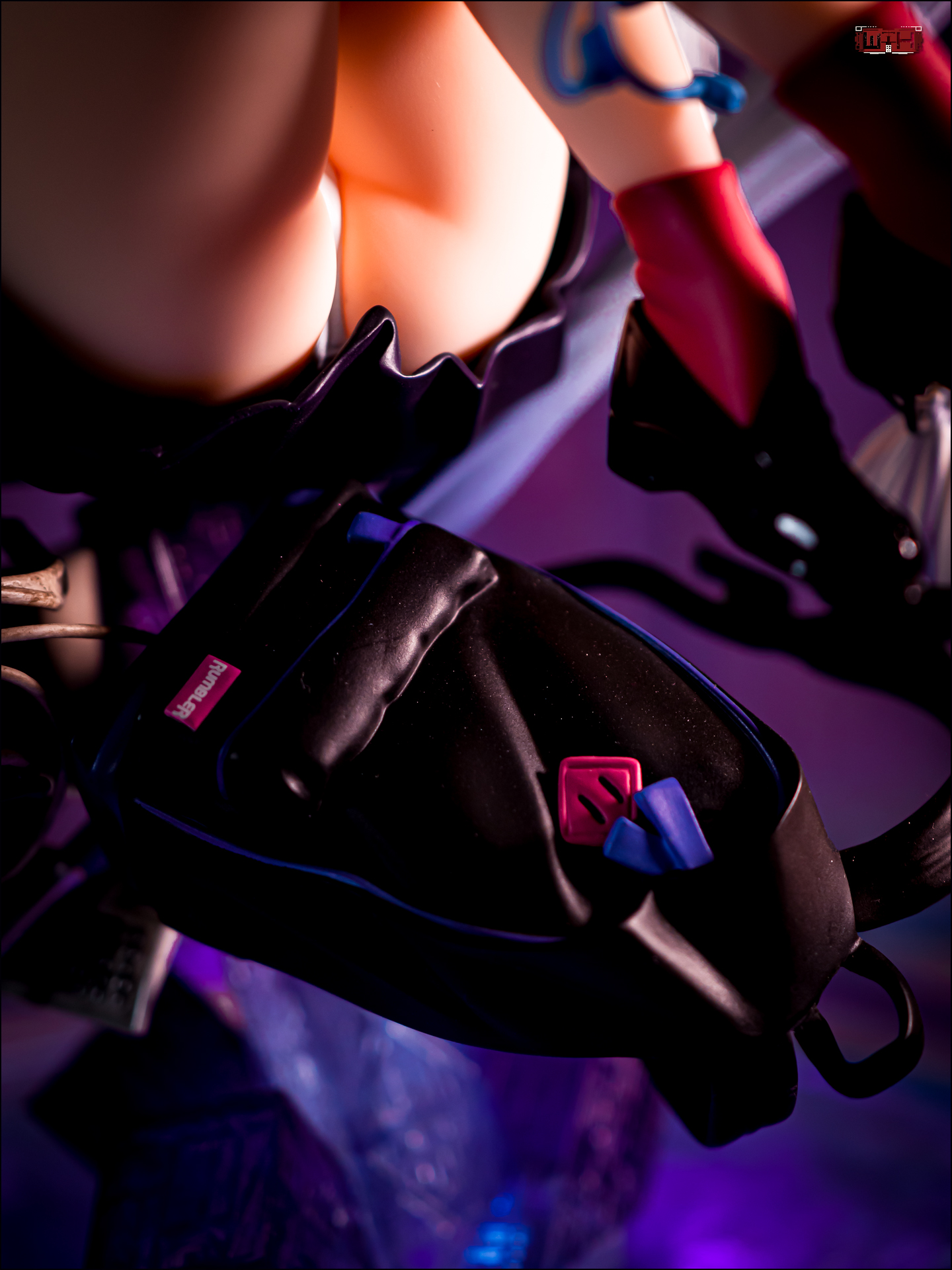 The pose shows a great sense of articulation and has a natural flow to it. The whole sculpt shows a sense of wind, I like the gently flowing hair, also the scarf is fluttering around cheerfully.
Obvious about the figure are her well endowed thighs, rumors say, that the series director of the Gridman anime, Akira Amemiya wanted a female lead character with plump thighs and wide hips.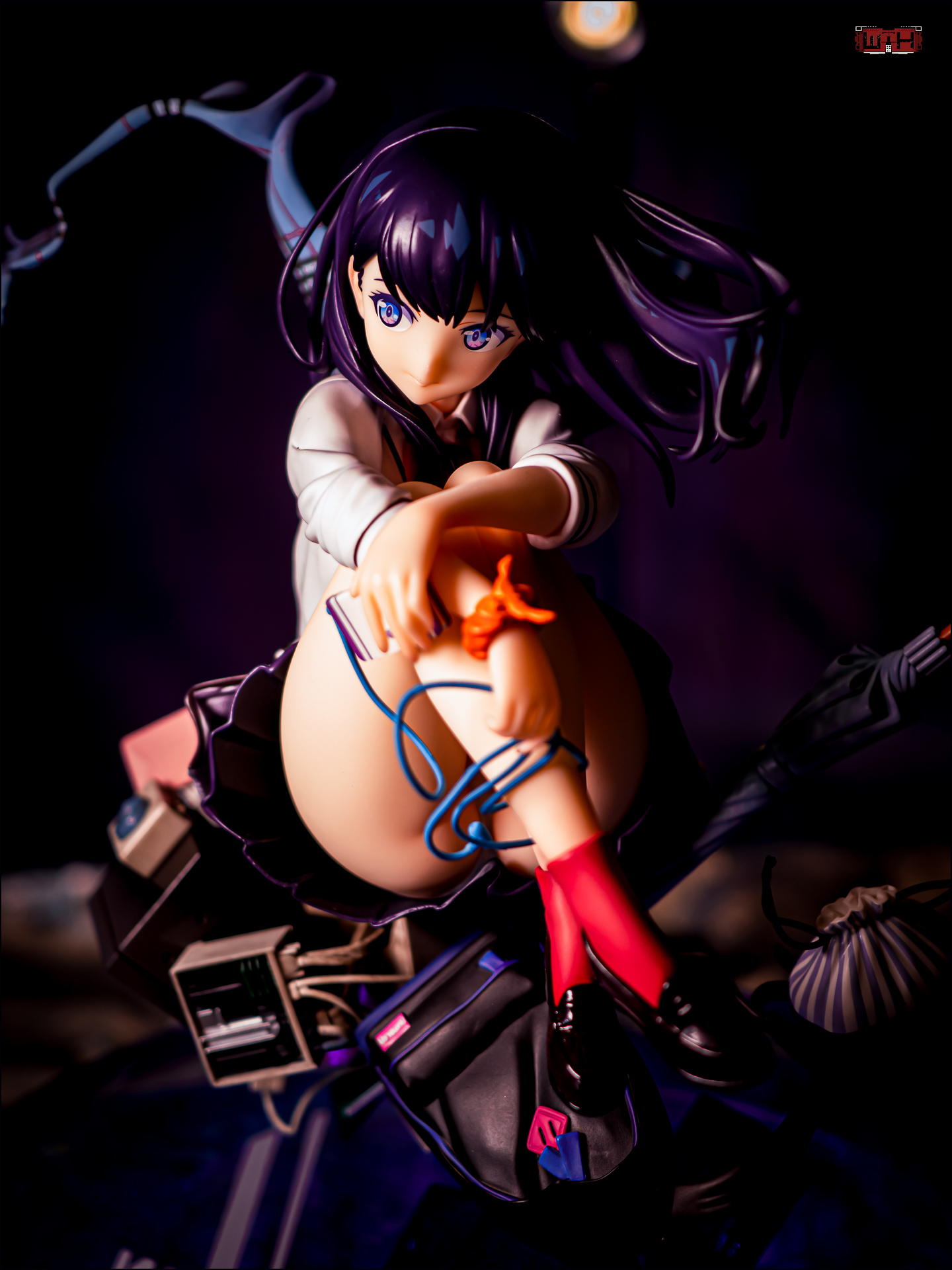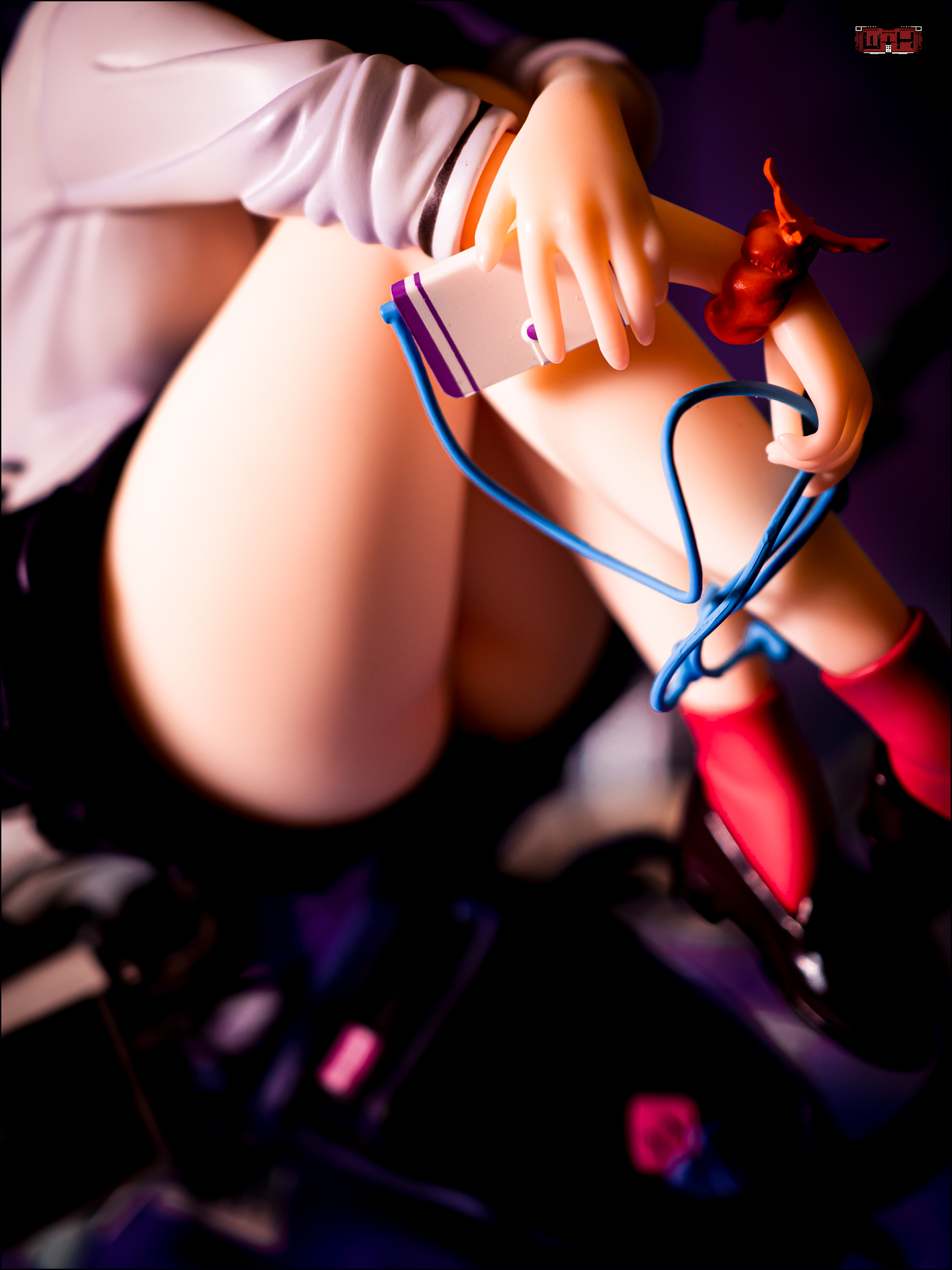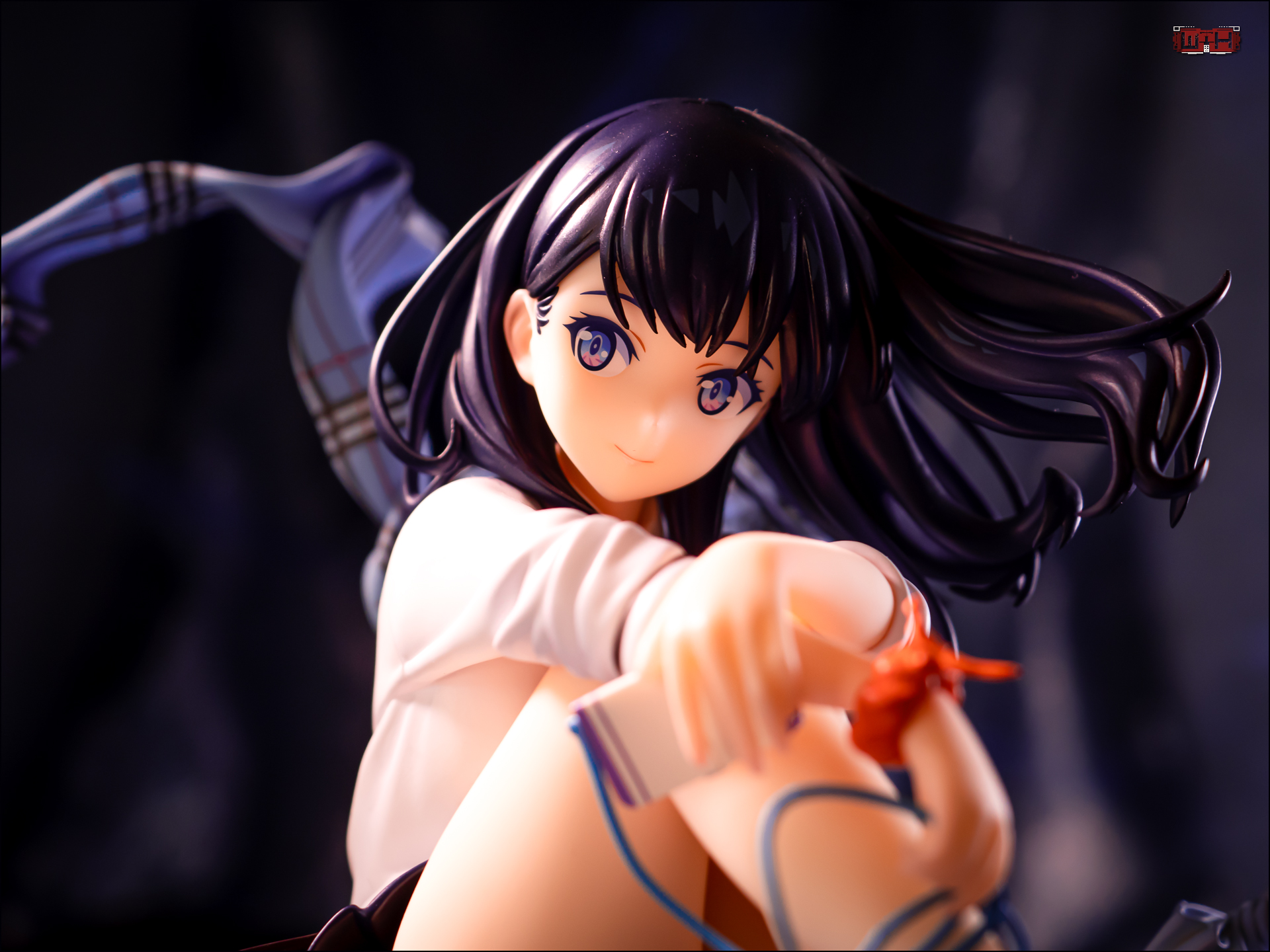 Calling Rikka a fanservice machine would only be half of the story, her introduction scene was really good and her character actually has more depth than you would expect. Rikka generally has a cool and reserved personality, while she can be a bit snarky, most of the time she is kindhearted and caring though.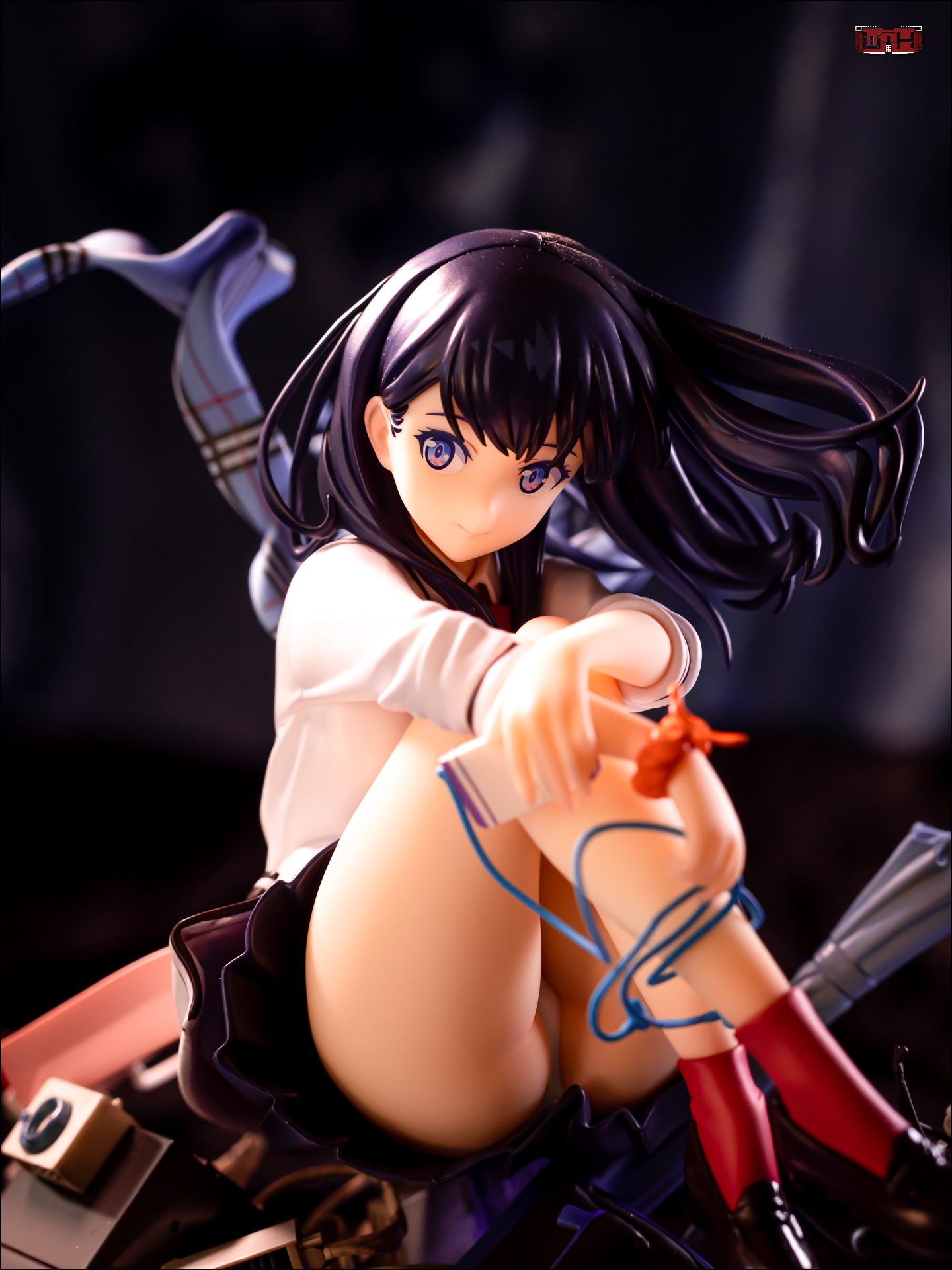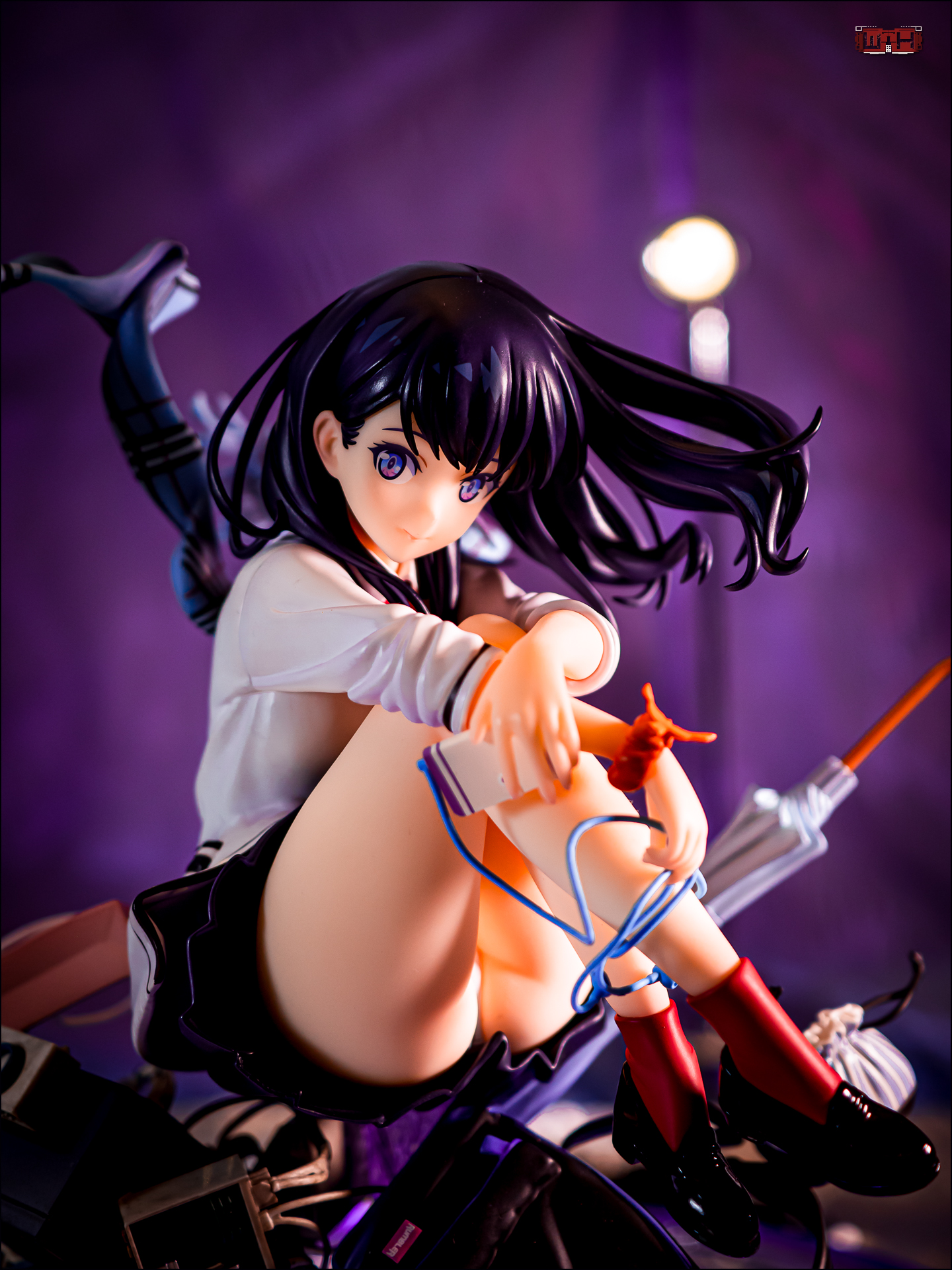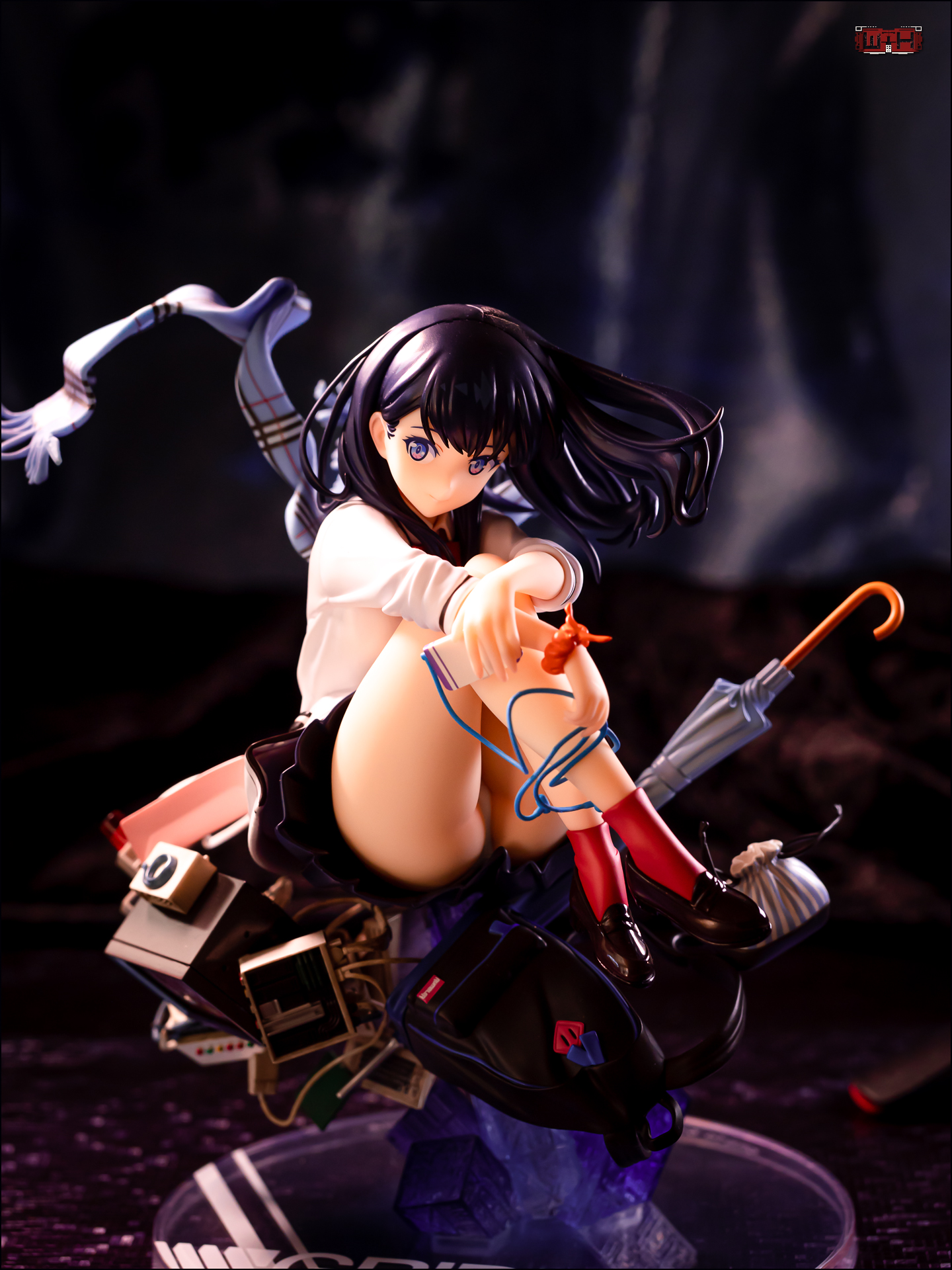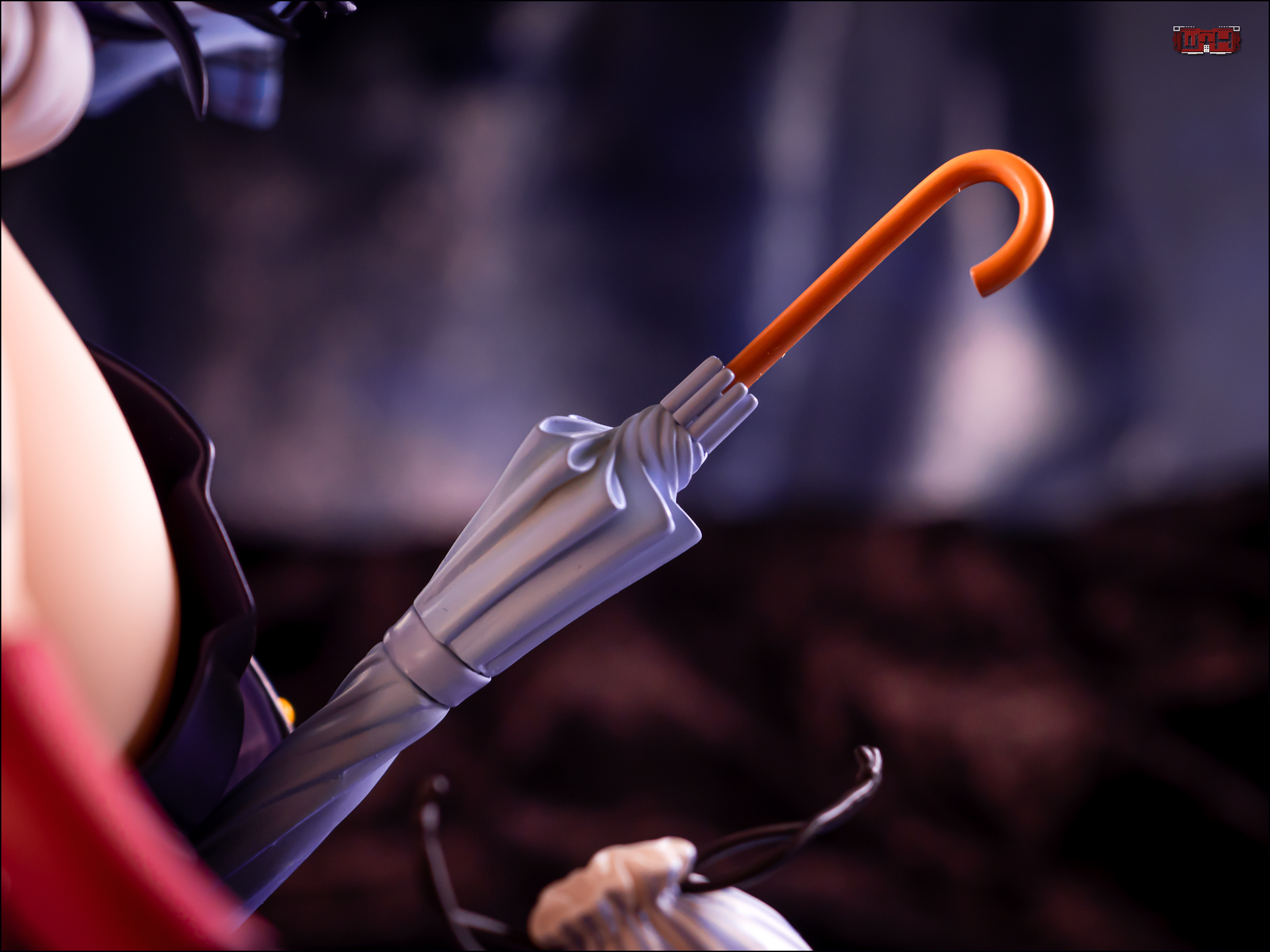 The detailed eyes look really great with the shade of blue and purple. The subtle smile gives her a gentle face expression, the tilted head adds a lot to her beautiful looks. I have to say that the face shape doesn't convince from every direction, but from most angles it looks adorable and like the girl from the anime.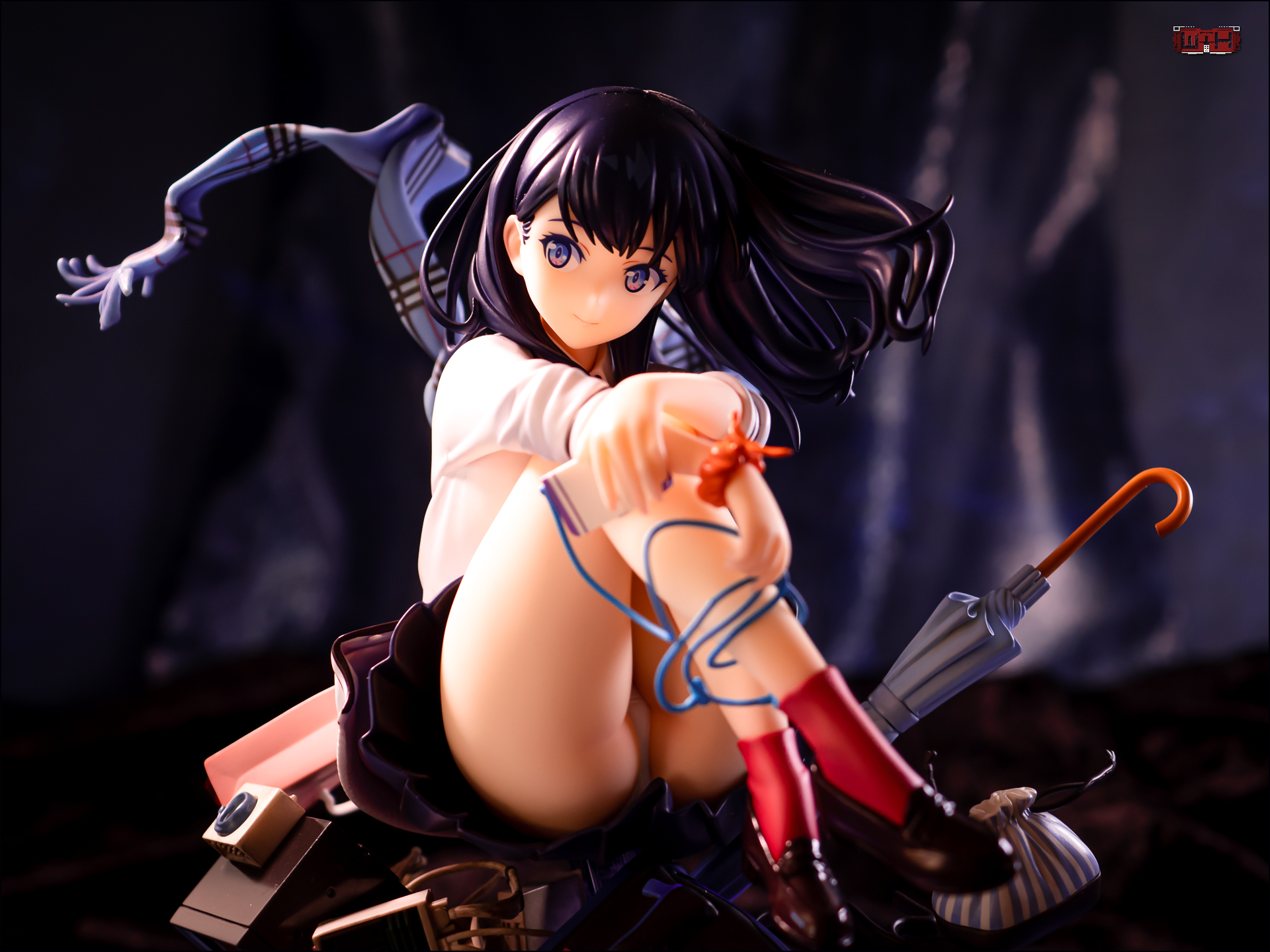 The characters sculpt of the young lady emphasizes around Rikka's beautiful thighs, I really appreciate that character trait, generally I really like nicely shaped thighs with moderately more meat on them.
On this figure the thighs looks like those of an ice skating sprinter athlete, probably more soft and squishy.
Rikka is wearing a school uniform, nicely detailed with bags and buttons, The jacket covers the pleated navy blue skirt for the most part, as it's very short.
Because of her pose and the length of her skirt it's nearly impossible not to see her panties or buttocks.
The sweet and relaxed pose balances out that the amount of bare skin is quite high for a a heroine from a popular mecha anime. You look at these first class thighs, but at the same time Rikka is so cute with her gentle smile and serene posing, that you nearly forget about the fanservice.
Overall this figure turned out great, it comes with a beautiful base and is very detailed from tip to toe.